While the right SEO techniques can improve your business manifold, the wrong ones might dampen your growth significantly.
Indeed, SEO can make or break your game, and if you are an online brand or a small business, you might be tempted to put your all into SEO marketing. But remember, you need to learn the rules and play by them to succeed. Simply put, try to reach more willing users to convert to multiple sales.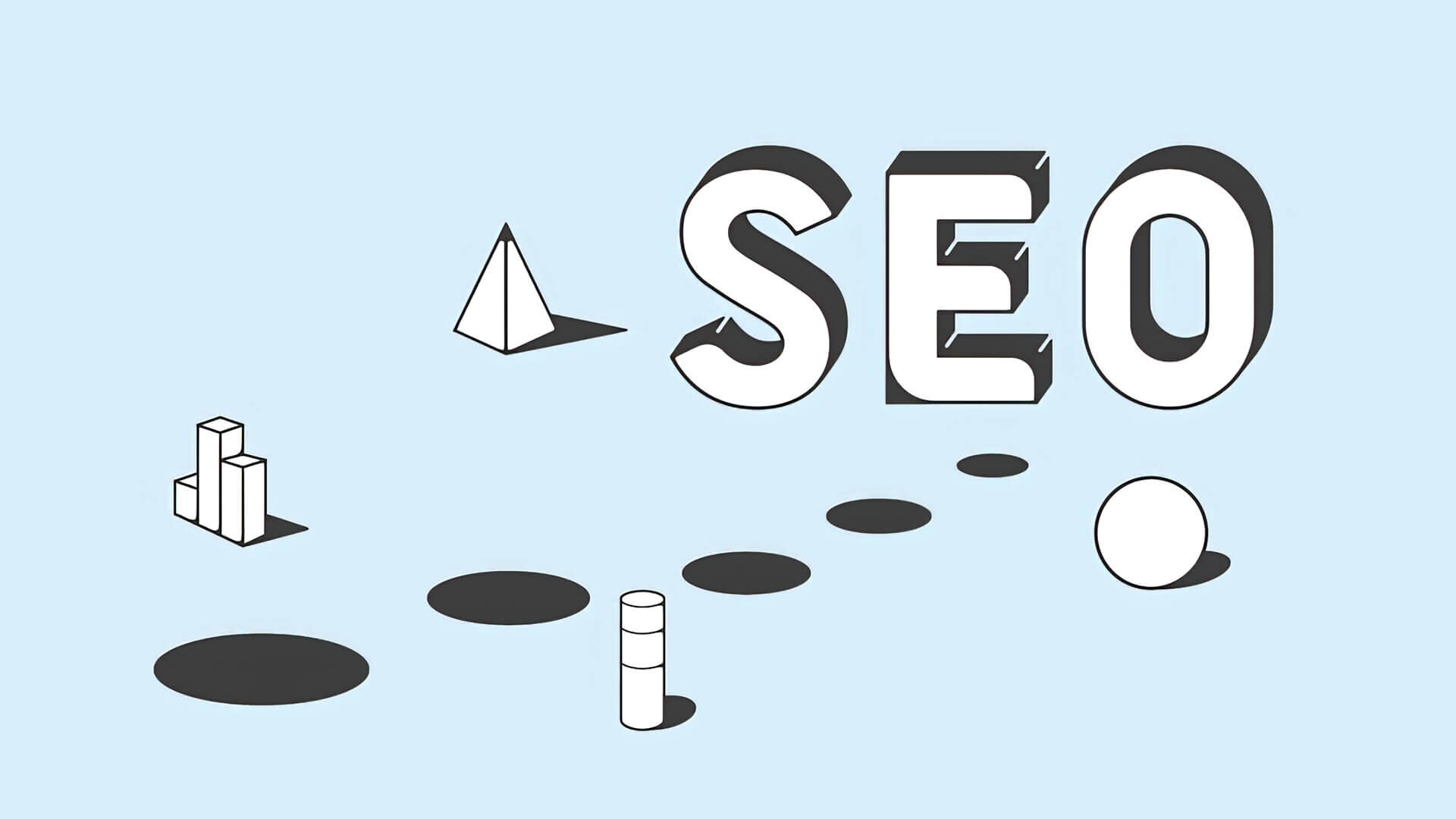 Whether you are just learning SEO marketing or rebuilding a website, we are here to tell you all the common SEO mistakes to avoid. Go through all the points mentioned below, a min read for most, and study Google Analytics data to understand where you might lag and what you're doing wrong.
Common SEO Mistakes To Avoid
1. Using Naked Or Generic Anchor Text
Many mistakes using generic anchor text and inappropriate external links in their content can do more harm than good.
Anchor texts help search engines and users understand the pages they are linked to. When the anchor texts are not precise but generic, users will have difficulty understanding what the links are leading them to.
For Search engine optimisation, use the right keywords you are targeting on your website. We suggest you follow the same strategy for internal links spread across your website content.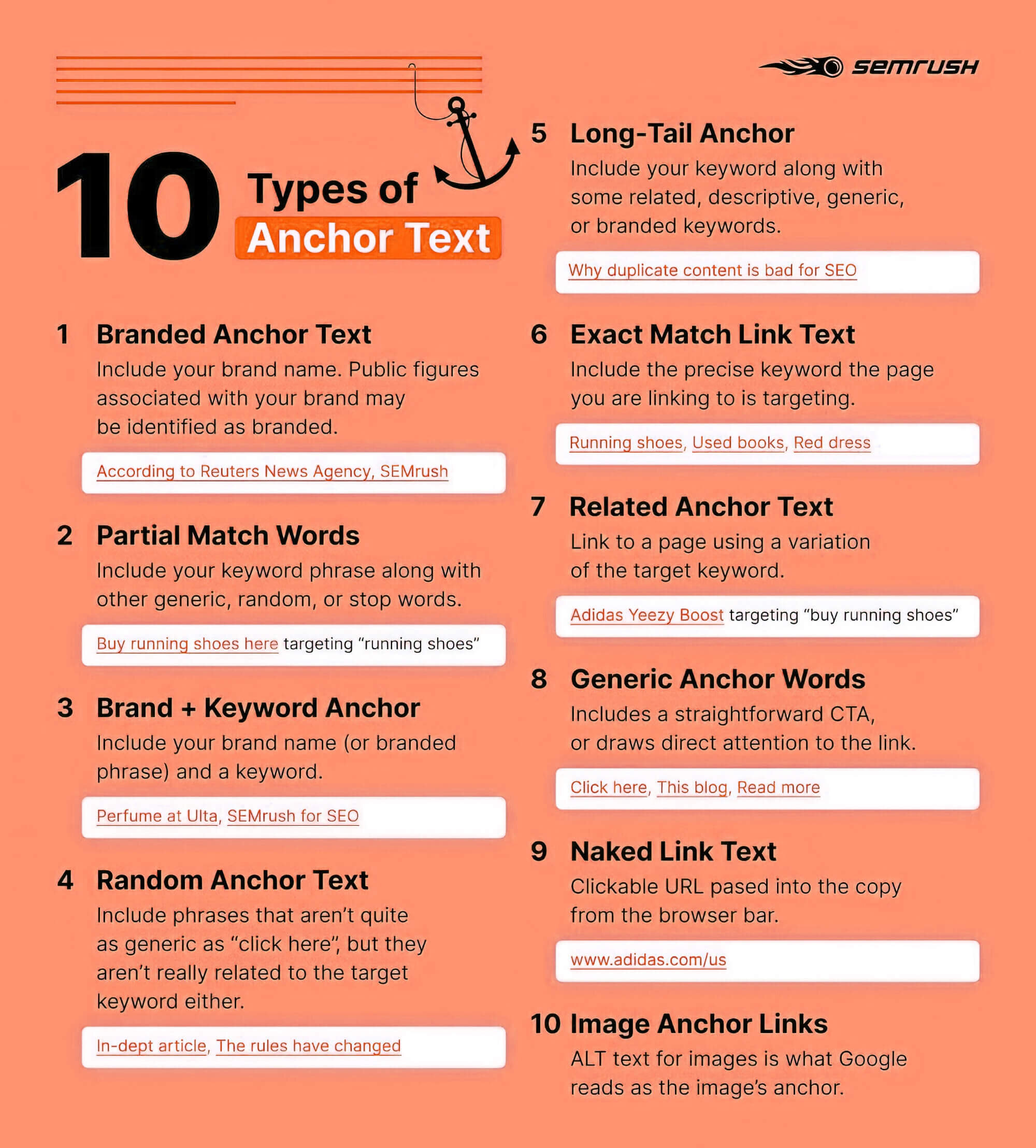 2. Not Putting Google Analytics To Use
If you want to taste success in the world of digital marketing, try Google Analytics. It can help you track and understand user interaction across your website. You can study conversions, see where traffic is being generated, and also check which aspects are doing better.
When you see that one page is not doing that well, you can change the SEO strategy to improve the situation. If you are not using Google Analytics correctly, it can be not easy to monitor your site's progress over time. And in the worst-case scenario, you might end up re-optimising those pages that do not require SEO.
3. Wrong Code For Google Analytics
To ensure that Google Analytics collects correct data, it is crucial to use it exactly how it's meant to be.
We suggest you use the correct tracking code with Google's instructions if you are starting. You will find all the necessary information from Google to set the default code. While at it, do not commit SEO mistakes like installing too many tracking codes, tracking the wrong code, or simply formulating a custom code that does not work.
PRO-TIP: always keep the default features in analytics switched on to access pure and unfiltered data at all times.
4. Incorporating title tags and meta keywords
For a long time, Google algorithms would support content with the target keyword in the page title and utilise proper tags and meta descriptions. But keyword stuffing in titles is no longer a good idea, as that gives the search engines and users the idea that you are trying too hard. And that, in turn, might be detrimental to your search engine rankings.
To rank higher in search engines, refrain from using too many keywords in the title tags and focus on adding one or two relevant SEO keywords to your topic. While framing the title tags, remember that you aim to target the users. It would help to keep the tags relevant and in tune with the topic.
5. Overlapping Title Tag
As you must've already understood, title tags are an essential part of on-page SEO and influence the first impression that users have on visiting your web pages. If you work with default title tags such as "About us" and "Home," the chances are that your SEO ranking will be low. This can happen because of the absence of focus keywords.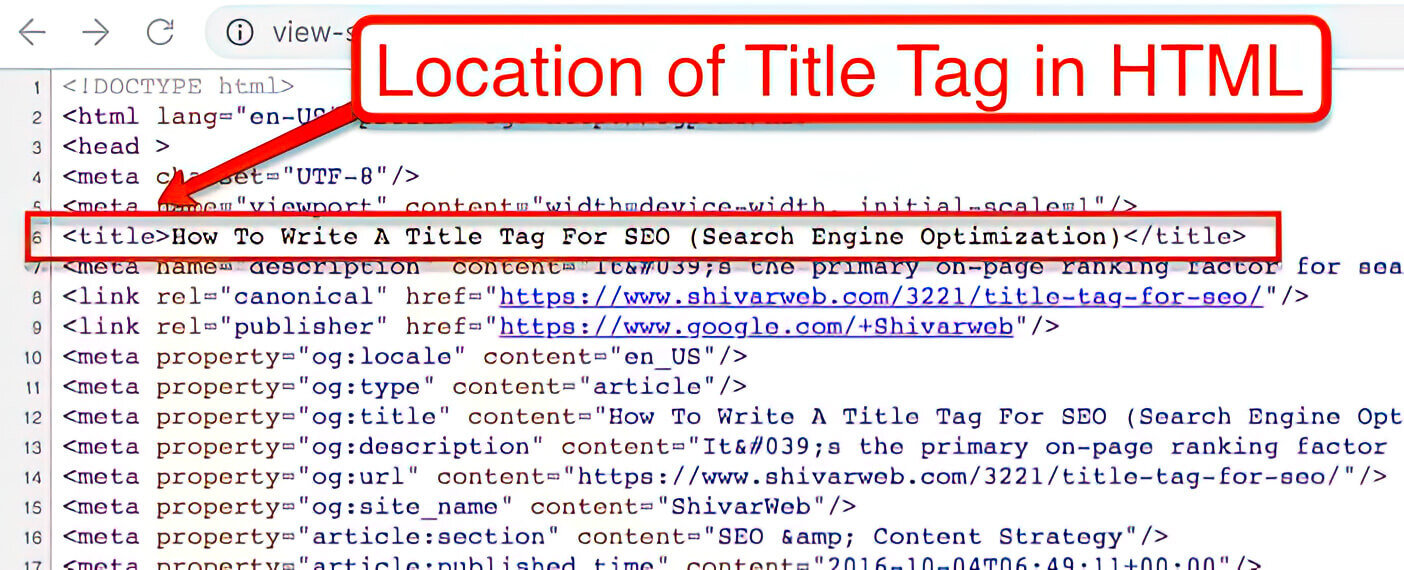 Using duplicate title tags can have the same effect whereby many pages compete for the same search term. So, you should avoid this basic SEO mistake and choose unique and detailed alt tags for each page to target all relevant keywords successfully.
6. Keyword Stuffing In Content
Until a few years back, people used to add a lot of high-volume keywords (not always relevant ones) on their sites to ensure that they rank better on search engines.
However, times have changed, and this trick no longer works well. Google has reworked its algorithm, and it is much harder to be relevant when using high-volume and high-competition keywords. When creating content, it is crucial to research and utilise high-traffic keywords.
Also, no one likes reading content with a particular keyword repeated repeatedly in quick succession. The trick is to find relevant keywords through keyword research and incorporate them naturally into your website so that users enjoy going through your content, avoiding keyword stuffing.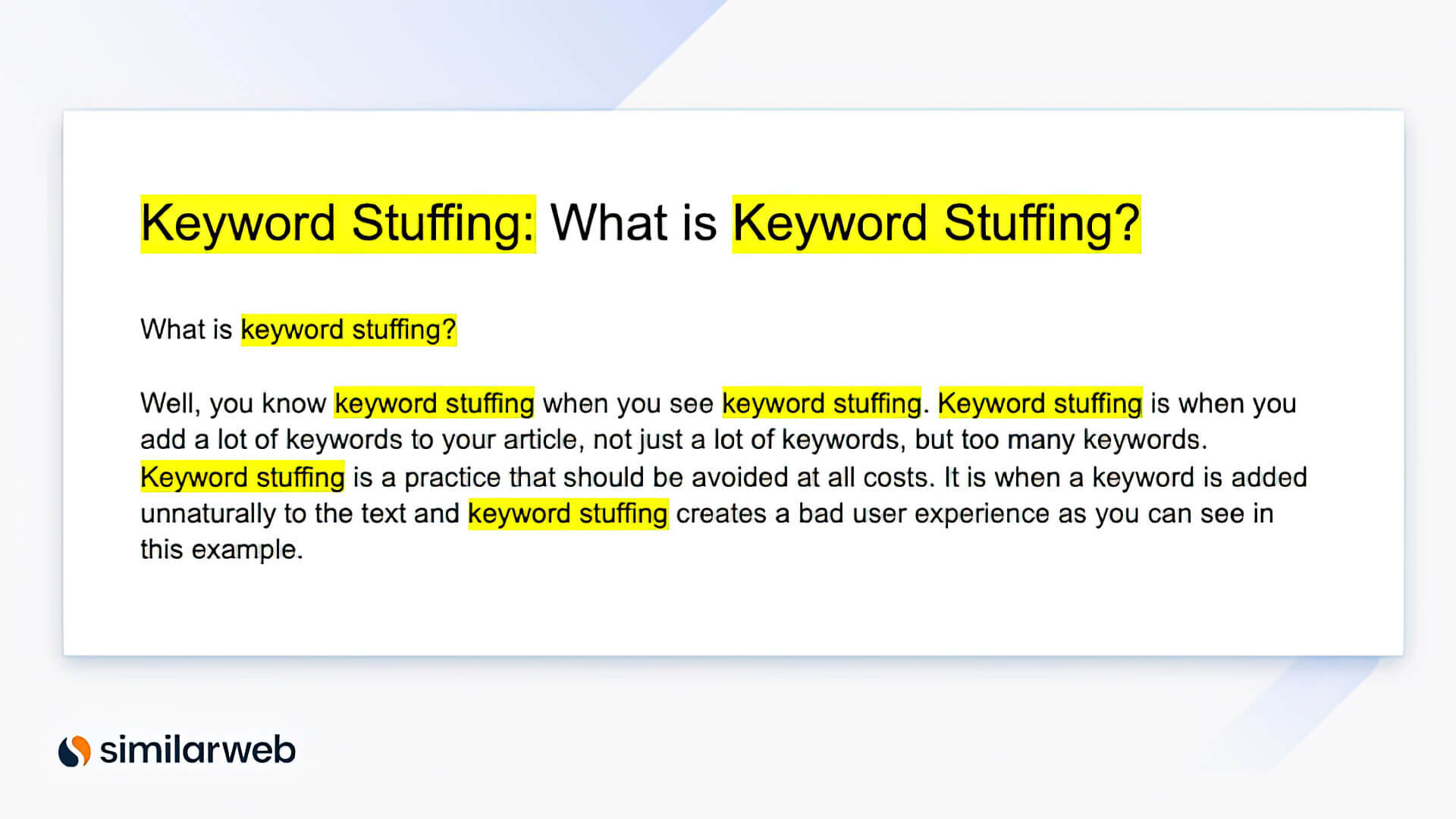 7. Absence Of Relevant Content
You must have heard "content is king" a thousand times and tried all SEO strategies to polish your content. But if you still rely on low-quality, poorly written content, you commit one of the worst SEO errors possible.
Adding high-quality, original content is essential to ace the SEO game. It will act as the foundation for all your digital marketing efforts and help enhance SEO traffic on your site.
Unless your page has proper content, it becomes difficult for Google to rank your site higher on search results. Using the wrong keywords in your content might also have the same effect. Additionally, one of the most common SEO mistakes is having duplicate content.
Do it right, and your backlinks will grow, leading to more shares on social media platforms!
8. Focusing On The Wrong Keywords
Generic keywords will indeed manage to draw traffic to your page. But when the users do not find what they came looking for, this traffic won't convert and will increase the bounce rate. To facilitate conversions and achieve the best results, you must ensure the target keyword is always in tune with the page you are optimising.
If you plan content for eCommerce websites, ensure you understand the purchase intent and include keywords accordingly. For your SEO strategy to work best, spend some time undertaking keyword research and remember that keywords with the highest volume do not always bring more business.
Relevant, accurate, and the use of long-tail keywords are the best bet to bring in more conversion traffic.
9. Improper Link Building
If you try establishing website authority through improper link building, there's a good chance that Google will notice and might even penalise you.
Do not try to scam your way to enhance the legitimacy of your website using link building. You should avoid paying for links and asking other websites to link to yours. If you try to get backlinks from sites where the content has no parity with what you publish, Google can figure it out immediately.
You should write authoritative and high-quality content that is easy to read. That will help you garner links naturally.
10. Not Using Meta-Descriptions Correctly
While meta descriptions are not a crucial ranking factor, it does not mean that you can stop focusing on them.
Meta descriptions are crisp sales pitches that draw in your target audience and help to improve your click-through rates. To ensure that this description is top-notch, do not forget to include important keywords.
Google will add a default one if you do not have a meta description. Avoid that because it will not be as apt and relevant as the one you would've otherwise written.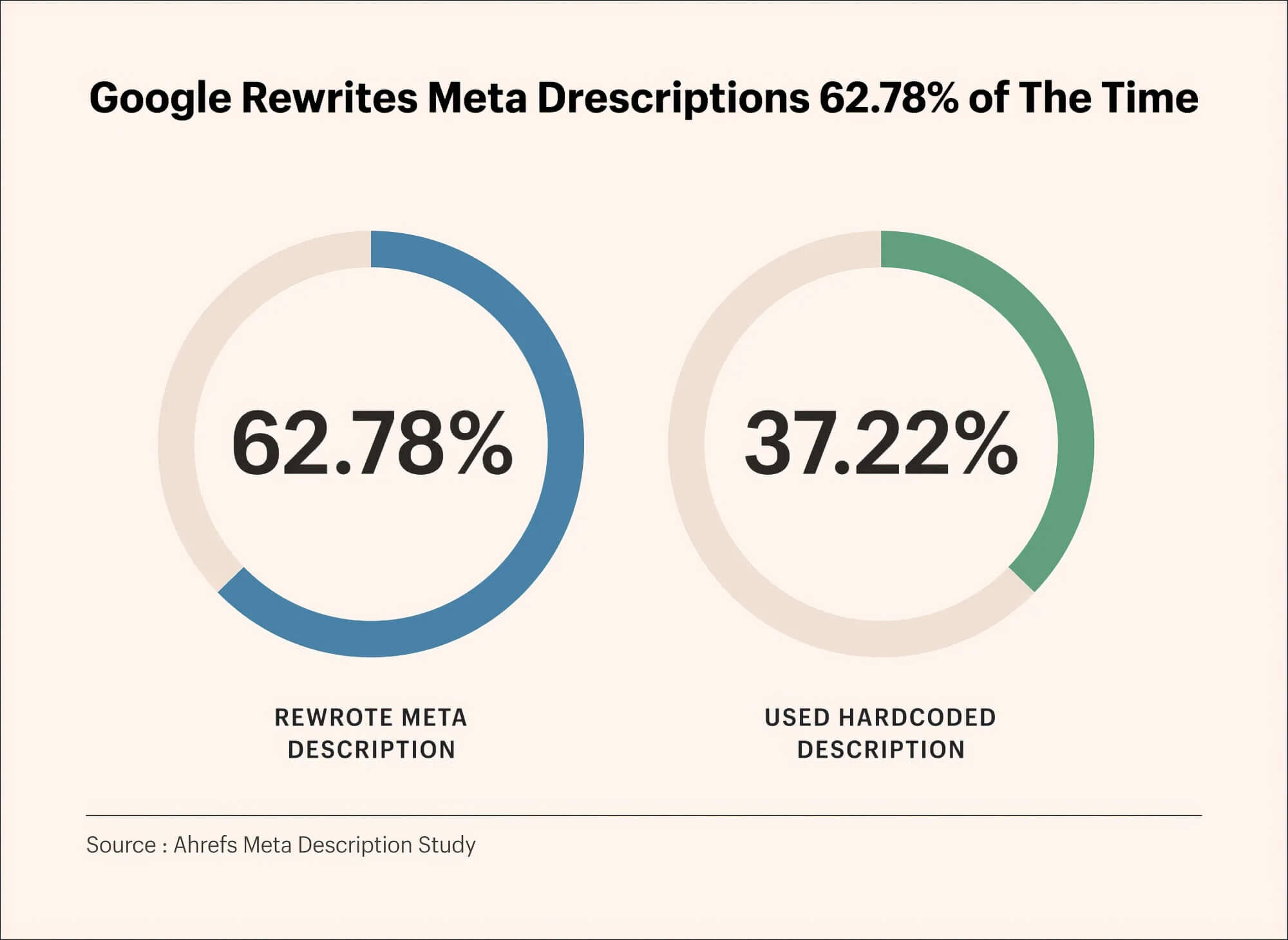 11. Using Many In-Bound Anchor Links
Using an exact match anchor text proved helpful while creating content for a long time. However, since there was a change in Google's core algorithm, SEO needs to be optimised more strategically when incorporating anchor text.
If your page has many inbound links with the same keyword, it might alert the Penguin algorithm. You must try to avoid this and change your anchor texts so that there are not a lot of internal links redirecting to the same page. Google experts suggest you avoid link-building and internal links techniques that look unnatural and manipulate the website rankings on search engines.
12. Not Making The Sites Secure
SEO experts no longer commit this mistake, but we still come across sites that do not use HTTPS security. When developing a website for desktops or mobile devices, you must pay attention to your website security, as that is a major ranking signal. And because it affects your ranking signal, your SEO performance also gets affected.
This is more important if you run an eCommerce website because users provide personal information and submit payments. So, ensure that every part of your website uses HTTP protocols.
13. Using Mixed Content
By now, you must have understood how important it is for you to secure all the web pages using HTTP protocols. Often, site owners end up securing the site but fail to do the same for other on-page elements like source documents, images, and JavaScript.
People commit this most common SEO mistake, so take your time to learn how to get around this light SEO signal. Undoubtedly, it will not have a massive impact on your marketing efforts, but rest assured that when done well, you will have an advantage over other websites.
14. Not Making Use Of Google Search Console
We see a lot of people, in their attempt to improve the SEO rankings of their websites, end up using several free tools. However, you can use Google Search Console to conduct SEO activities today.
Like Google Analytics, Console gives you data on traffic and pages that are doing well and highlights how people are arriving at your page. And many mistakes are not checking this data before deciding on their content strategy and keywords in general.
Google Search Console is a great tool that helps you identify the site visitors and the keywords directing them to your website. It helps you better plan your site structure and helps improve the click-through rate (CTR).
15. Not Taking Note Of Broken Links or 404s
All of us know that a 404 error is a bad thing! However, not every webmaster takes the time to fix the broken links and redirect the users.
If these errors are not fixed, your ranking will soon fall, which means you will lose traffic. Additionally, if there are too many 404s, search engine bots like Google Bot would waste a lot of time on it, lowering your crawl budget.
Apart from hampering site authority, it will lower your overall ranking because search engines will conclude that your site has low-quality content.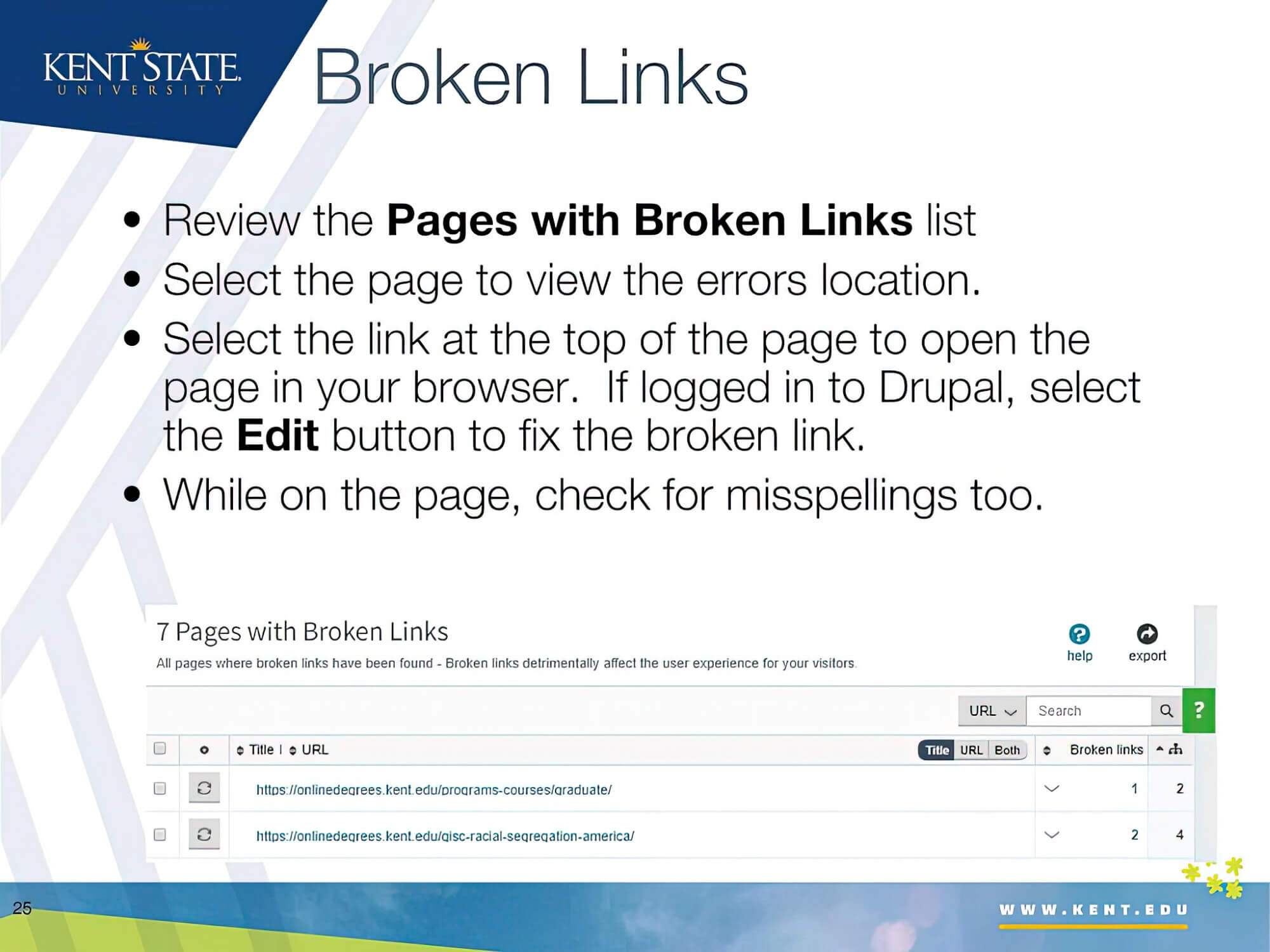 16. Failing To Submit A Sitemap
When handling a website, you must have a sitemap that Google can locate and crawl easily.
The best way to get this done is to submit the sitemap and register it on Google Search Console. If you read Google algorithm reports, you will find that this search engine technology always encourages webmasters and businesses to submit sitemaps. That way, it is easy for Google to find relevant pages and re-crawl them frequently.
When sitemaps are in place, Google Bot does not have to waste time crawling links that are irrelevant or lead to duplicate content.
17. Inferior Sitemaps
Most webmasters swear by the importance of sitemaps, but they tend to forget about them once they are in place. It will be advantageous if a website platform is designed so that a sitemap is automatically created and updated. Even then, there are many instances where sitemaps are set incorrectly or are not updated often.
One of the most common SEO mistakes people commit is including URLs of those pages that no longer exist. You should refrain from having 404s and redirected URLs in sitemaps and try to include only status 200 pages.
18. Bad Page Load Metrics
With the rise of mobile phones, more and more people prefer mobile-friendly websites over ones that are not. And in this regard, page load metrics and site speed have become more critical than ever.
Back in 2018, the officials at Google came out clear that very poor page load speed can negatively affect mobile site rankings. To make it easy and enjoyable for mobile users, it is now crucial that websites load fast and smoothly on portable devices like tablets.
If you read the Google reports, you will notice how FID (First Input Delay), LCP (Largest Contentful Paint), and CLS (Cumulative Layout Shift) all affect search engine rankings. Even after it is obvious, many businesses do not focus on them and fail to optimise these metrics and site speed properly.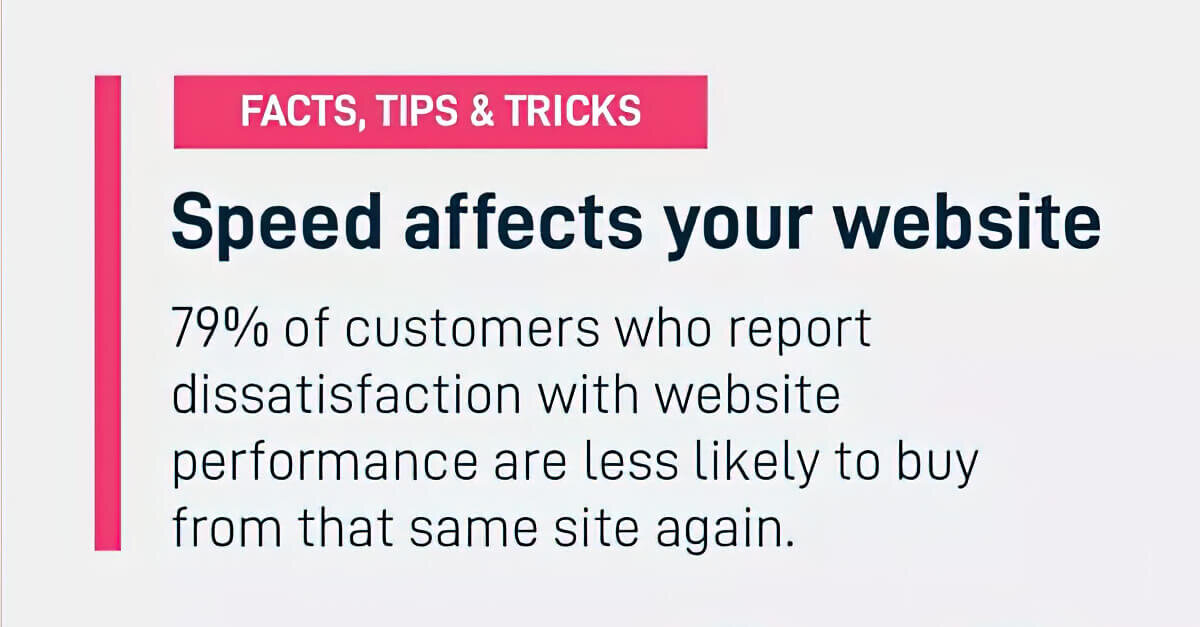 19. Missing Information Pages
On visiting several websites, we have noticed that their FAQ pages or the "About Us" section are not filled with adequate information, which can detract from the overall user experience. These pages are not only essential for the users to be able to communicate better with your company but also have other uses.
Overlooking these pages is one of the biggest mistakes, as they are essential to search engine rankings. At the same time, they help to establish your site's EAT (expertise, authority, and trustworthiness). On reading Google's search quality evaluator guidelines, you will notice that high importance is placed on these pages as they help throw light on your content quality.
In short, when done right, your site will be considered of authority, and users will find that the content is of high quality and can be trusted.
20. Ignoring SEO In The Development Phase
The worst SEO mistake people commit is to optimise their websites only when it's too late.
It is not a good idea to wait and optimise a page after it is running. When you are beginning to make a new web page or working on an existing one, utilising tools like Google Analytics, it is important to focus on on-page and technical SEO elements. This will help you improve aspects like being mobile-friendly, page speed, and static URL conventions, among other things.
Honestly, SEO activity in web designing is pretty complex, and you must spend adequate resources to make the most of it.
21. Using Outdated Content
Since 2011, when Google updated its algorithm, it has become important for businesses and webmasters to keep updating the content on their websites. Google clearly states that outdated information might lead to lower SEO rankings.
In their attempt to keep organic traffic high, we have noticed that most people focus on constantly creating new content. But old content like blog posts and guides are forgotten, while the information in them becomes irrelevant.
You can turn the situation around if you look and see if this old content can be edited or rewritten. Adding new high-quality content to these old blogs might boost your SEO.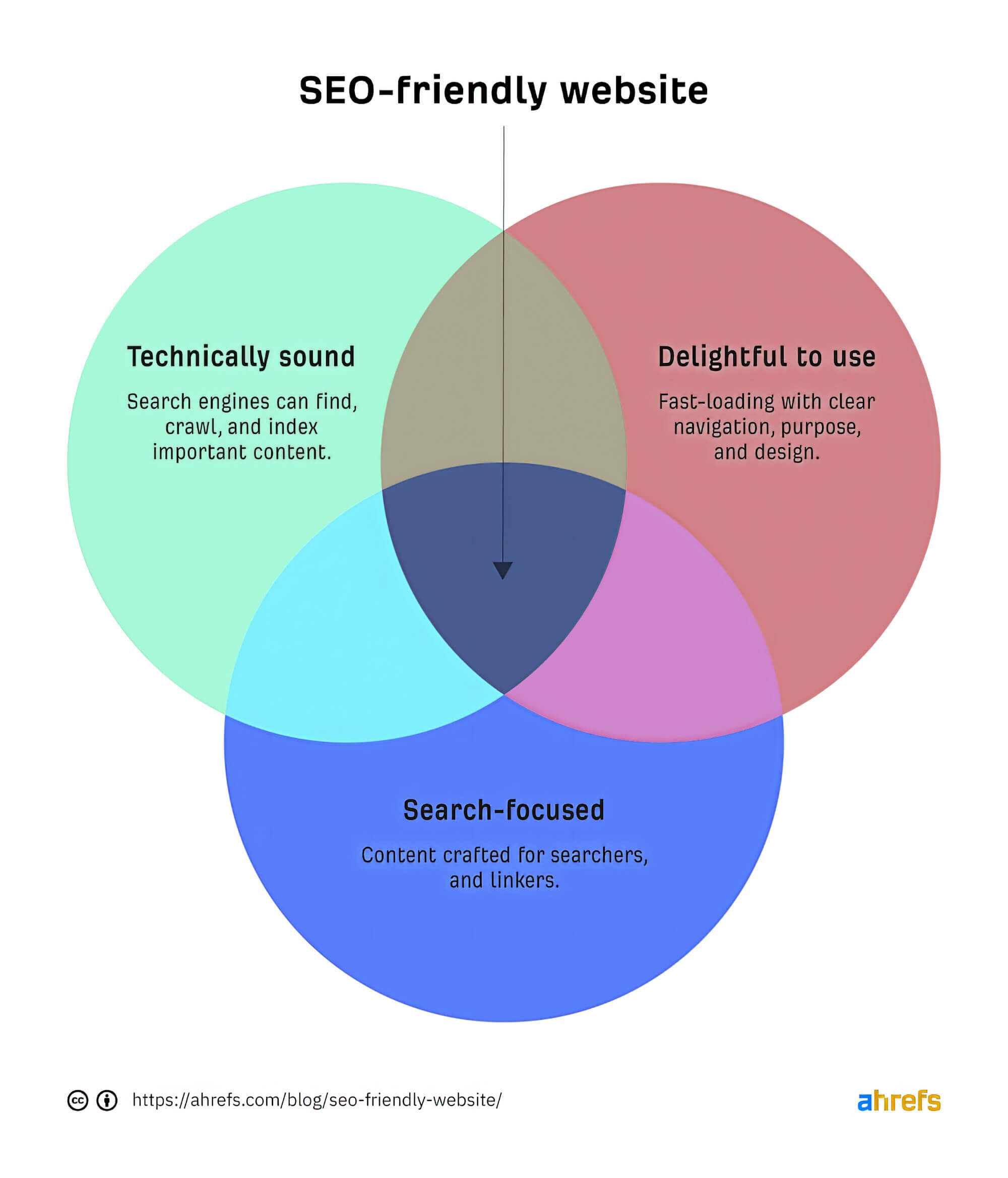 22. Pages Not Properly Navigable
Google Search engines make use of navigation and site structure to get a better understanding of your site. And that directly affects how your mobile-friendly website shows up in search results.
Another common SEO mistake many people commit is to have navigation on their website that is missing, broken or simply confusing, regardless of the type of content presented. To avoid this problem, ensure that the most important pages on your website are easy to reach (navigate). Or, you can add the page to the navigation bar to simplify things.
Also, ensure that even the less important pages are available on the website. Otherwise, there will be no link to these "orphan" pages.
23. Bad Robot.txt Settings
If you are into digital marketing, you will know how important a robot.txt file is for controlling and guiding crawler search engine bots. However, we see many webmasters and marketers committing the mistake of incorrectly setting it up, thereby risking indexing issues.
To set it up correctly, we suggest you use "nofollow" or "noindex" HTML tags and embed them in the source code of every page.
24. Faulty Canonicalisation Settings
It is not always important to have canonicalisation, as Google sets a default one when there's none available. This is crucial mainly when there are many URLs to direct to a similar page or many pages in which content is similar.
One of the most common SEO mistakes people commit is direct cannibalisation to the incorrect protocol. To avoid this problem, ensure that your site platform and content management system (CMS) are adequately set up to handle canonicalisation.
For more details, you can also check out Google's suggestion on best canonicalisation practices.
25. Making Frequent Changes
Remember that when you optimise SEO for a page, it will take some time before you can see results. Many inexperienced marketers often make changes on pages or reverse previously made changes because they feel their strategy is not working.
But the truth is that SEO takes time to show results. Once you add or make changes to a page, chances are that it won't get indexed until a few days later. And when indexing is done, it will take another few weeks before you can study its trends on Google Analytics.
Only after a few months will you be able to compare the before-and-after data.
26. Absence Of Multimedia Content
Most people believe that improving content only means polishing text-based content. If you check Google's quality evaluator, you will find the best practices that can be implemented to improve the content on a website.
Indeed, the quality of the text-based information you put on the website is a crucial factor in ranking. Google does not only focus on textual content but on how well your website meets users' needs.
For this purpose, we suggest you share proper information, videos and pictures relevant to your topic. Enabling users to post queries and comments is also helpful in this regard.
27. Improper H-Tags
Heading tags, commonly known as H-tags, are one of the best ways to let your users and the search engine understand what your page is all about. It also throws light on the different subsections on your page, as Google places a bit more weight on these tags than other regular texts on your page.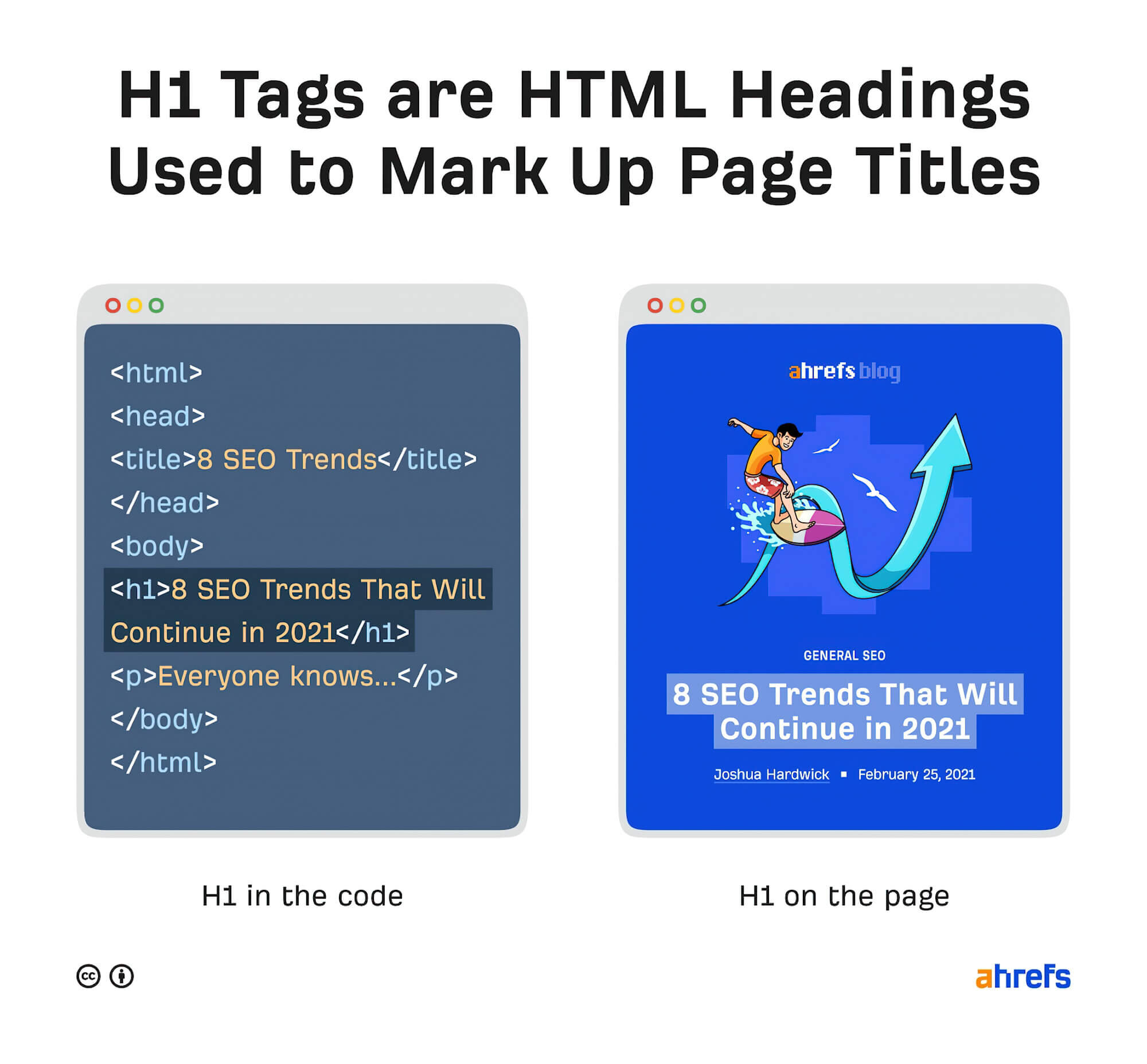 Many people commit the common SEO mistake of not optimising the headings and using text that is vague and not relevant to the topic. And trust us when we say that writing misleading H-tags is a mistake you would want to avoid when trying to ace the SEO game.
If possible, add relevant keywords to the h-tags so they are helpful for every visitor to your website and increase the chances of conversions.
28. Spending Too Much Time On Meta Keyword Fields
Unlike meta tags and descriptions, meta fields are irrelevant regarding SEO optimisation. And there are chances that many inexperienced businesses focus on filling the meta fields with keywords, hoping it will improve the page SEO.
Because black hat SEOs misuse the meta fields to manipulate Google rankings, meta keyword fields are no longer a good factor in ranking well. If you end up stuffing the meta titles and fields with keywords, your site might face a penalty. For the best results, we suggest you either leave them blank or fill them with just a few keywords.
29. URLs Leading To Wrong Pages
One of webmasters' worst SEO mistakes is linking the wrong URLs when they are moving sites. This mostly happens when people are shifting or deleting many URLs. While performing bulk redirects, they often end up redirecting many pages to unrelated destinations or the homepage.
As mentioned, Google allocates "link authority" to a particular URL or page depending on various factors such as keywords, content and value. In case a page redirects to a generic destination, chances are that its authority value will deteriorate. And this will also bring down the SEO performance of the page.
You should always redirect a page to its closest match to avoid this issue. If you are running eCommerce websites and a particular product goes out of stock, try redirecting that to a page with a similar product still available.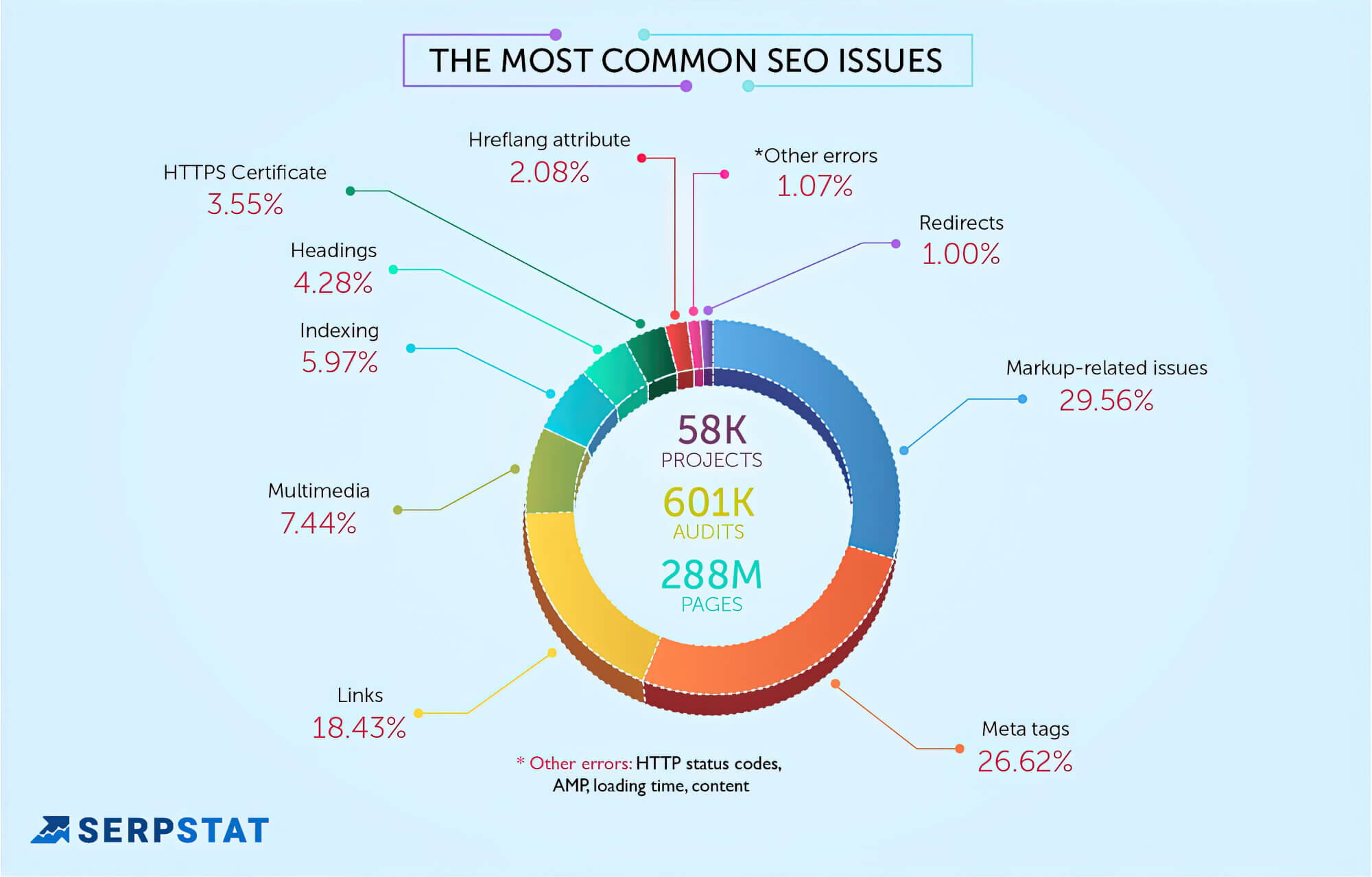 30. Ignoring Local SEO
One of the other common SEO mistakes is not focusing on local SEO, which is a mistake you should avoid to draw customers to your restaurant, store, or online services. Unless the website is optimised correctly, your business won't appear on Google Maps, and other necessary details won't be visible to potential customers.
To avoid this problem, you can create a Google My Business listing and fill out all the necessary information. You can also try and get listed on other trusted platforms or business listings to stand out from the crowd and increase visibility on search engines.
Avoid These SEO Mistakes To Better Get Results
Mistakes are only normal, but to improve the SEO performance of your page, you must be willing to understand and correct them. Monitor your website constantly to know where your SEO efforts might be lacking.
To improve, focus on white hat SEO techniques, understand what your competitors are doing better, and do not forget to follow Google's guidelines. SEO is a long game; you must be patient to see the desired results. But while waiting, always think about ways to sharpen your SEO strategies.
The team at sitecentre® are always here to help. With years of experience with search engines and a vast understanding of common SEO mistakes, we can help you implement an SEO strategy in Geelong that delivers results! So, don't hesitate to contact us today!
Until next time, adios!