Whether you are new to content marketing or have been in the field for a while, we're sure you have heard of backlinks.
As a crucial SEO tool, the strategy around website backlinks has multiple layers. It's essential to have an effective backlink strategy in place as it helps achieve a high rank on Google's search engine results pages. Besides, it attracts more people to your website and helps popularise your business.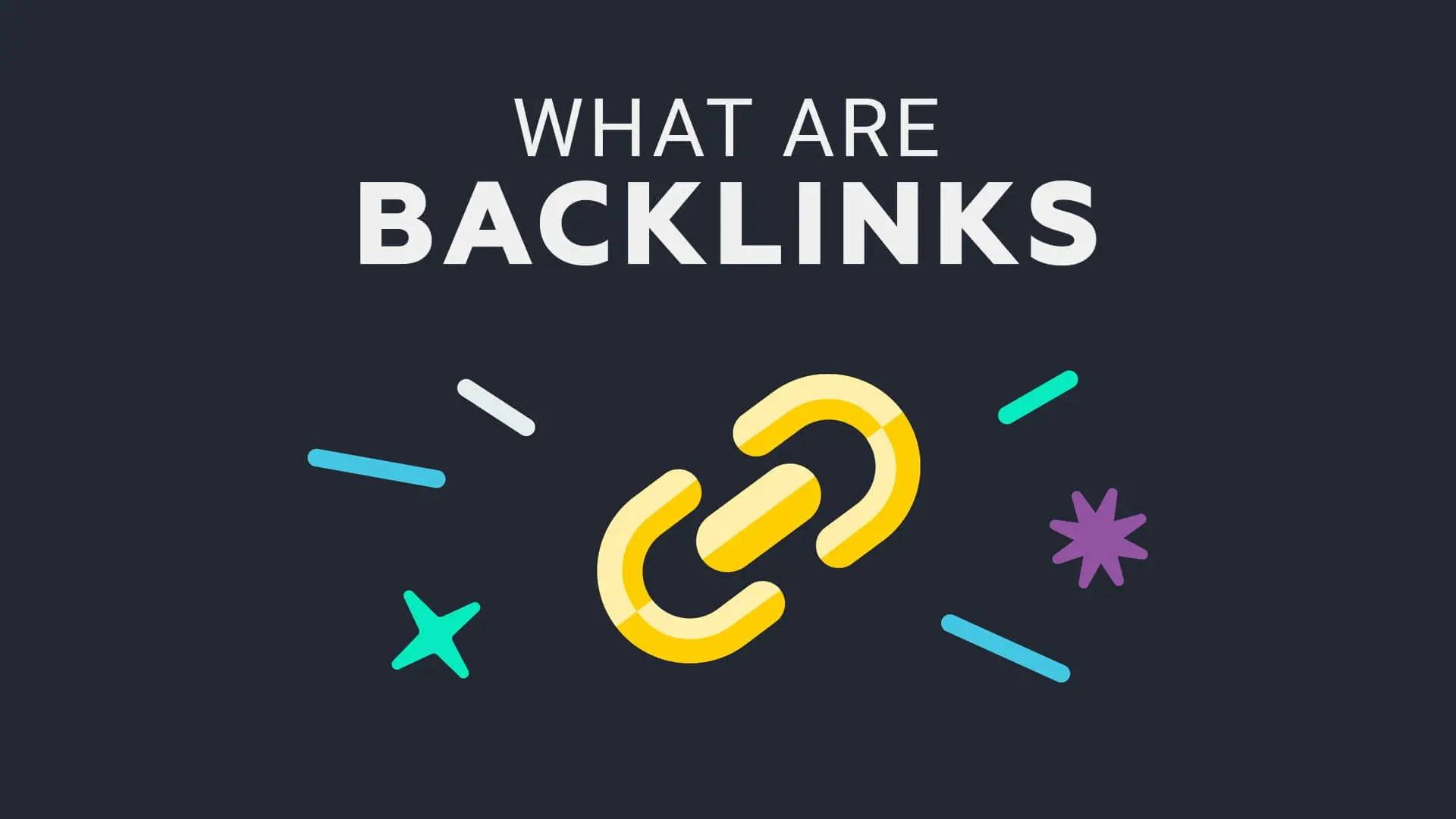 This guide will help you understand why backlinks are an essential tool for any company and how you can build them. So, let's begin!
What Are Backlinks?
A backlink for a resource is created when one website links to that particular web resource. Web resources can come in various types, from one website to another, web pages, and even web directories. They have a similar function to citations and backlinks.
Typically, backlinks are links from external sites that point towards your website. Inbound links are also those on third-party web pages and are vital to any brand's SEO strategy.
For example, if you have a fast-food joint, having links to popular food blogs can be helpful for your business. Similarly, having incoming links on popular SEO companies can be a massive boon for your business if you are a digital agency.
Google, in 2016, affirmed that backlinks, along with content and RankBrain, are one of its three primary ranking factors.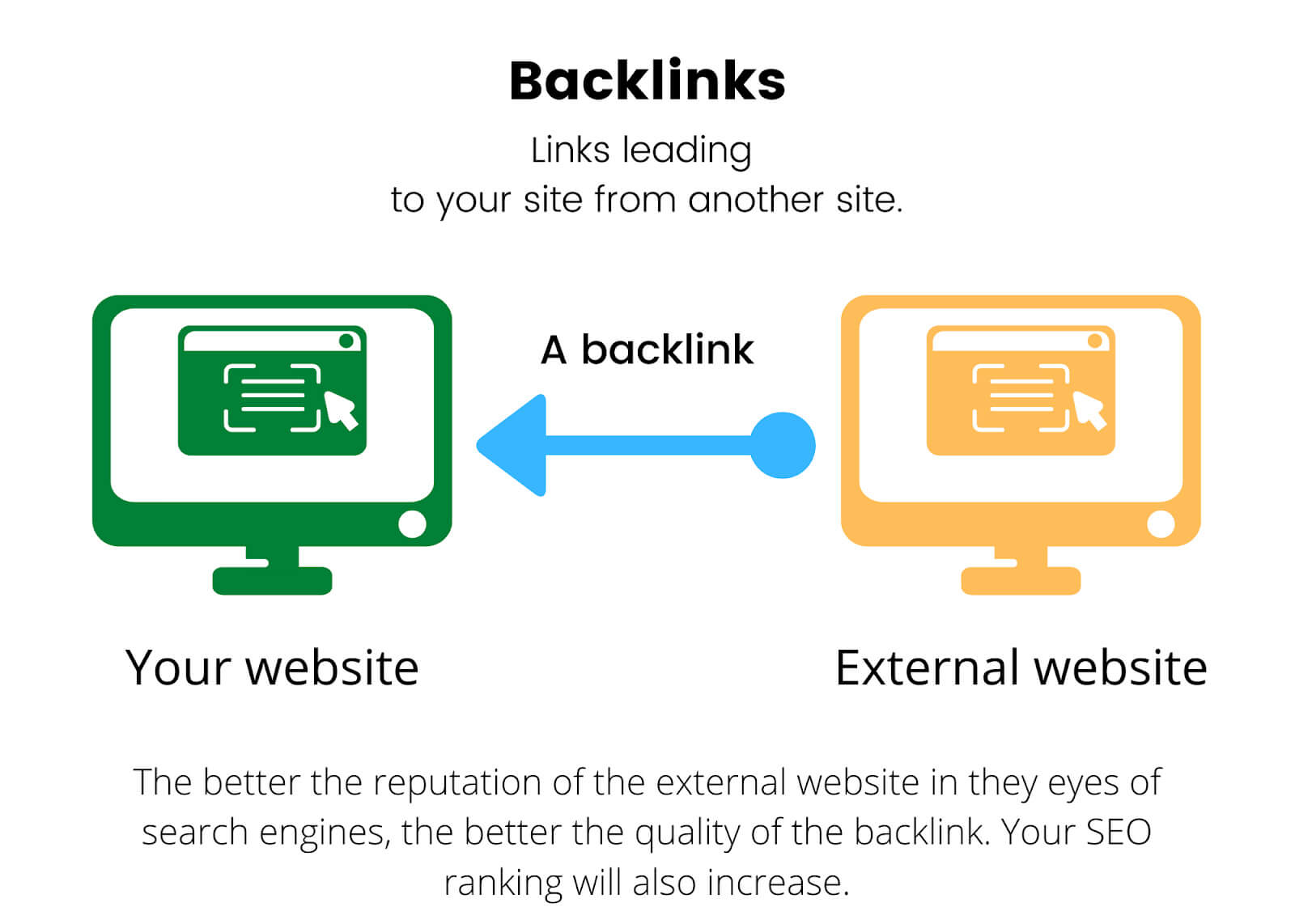 You might wonder how a simple link from another page to yours helps boost SEO rankings. These backlinks are seen as a vote of confidence for your site, and when positioned on websites with high authority or ranking, your webpage stands a better chance of drawing more organic traffic.
For your page to rank highly on Google, the search engine must get a clear message that your content is worth amplifying.
The search algorithm accomplishes this by calculating the total number of backlinks your site has on other websites. High-authority websites linking back to your site signifies the value of your content, which in turn pulls in organic search traffic, and therefore, Google rewards you by ensuring that your page ranks higher.
Of course, quality and the number of backlinks determine your ranking on Google's SERPs. Now that you have a brief idea of backlinks, let's delve into their importance.
But before we get there, let's take a quick look at the different types of backlinks. Nofollow links indicate to Google that the link should be ignored and not associated with your website. Contrarily, do-follow links are an invitation for search engines to crawl your site.
Why Are Backlinks Important?
Since search engine optimisation gained prominence, backlinks have formed an essential part of any digital marketing campaign. However, backlinks on any random site will not help boost your rankings. Not all backlinks contribute to improving your rankings. Such inbound links should be strategically placed only on pages that are relevant and have high authority.
Besides, they should never be out of context. For example, if you own a footwear business, there's no point in having a backlink on a food blog or any other irrelevant website.
Now, let's check out some reasons why backlinks are essential:
1. Boosts Organic Ranking
With more backlinks, Google can ascertain the relevance of your site, thus enabling it to secure a higher rank on Google's SERPs. Several backlinks to your site from authoritative sources signal to Google and other search engines that your content is worth endorsing.
The search engines begin ranking your page higher on their result pages. Try creating links to individual pages and blog posts and your homepage. For the longest time, the focus was on the number of backlinks, but today, with Google's new search engine algorithm, particular attention is paid to the quality of backlinks.
Hence, it is crucial to have relevant backlinks, as those from irrelevant websites do not contribute to your content's authority.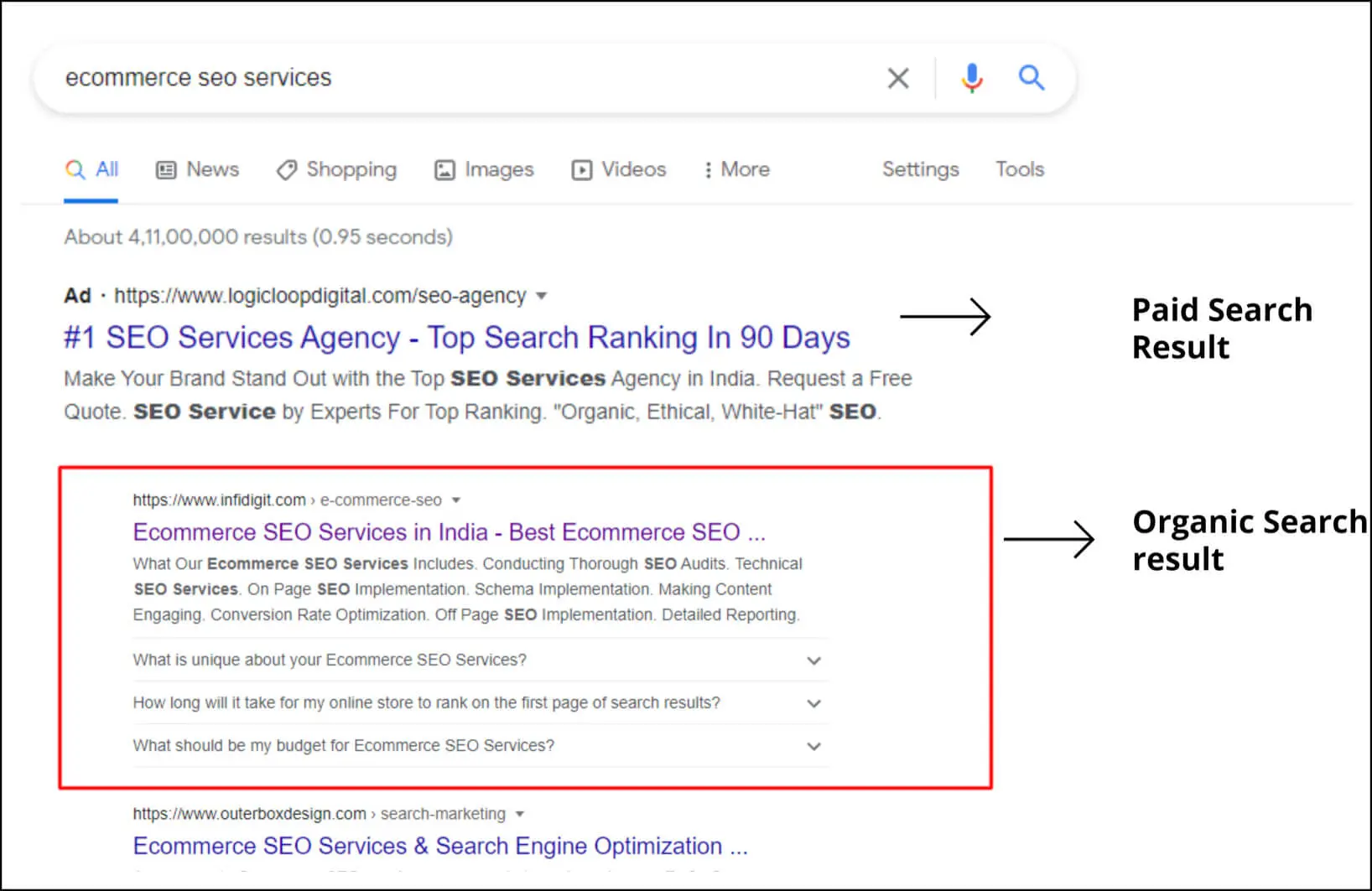 2. Faster Indexing
Have you ever wondered how Google Search bots find new web pages? They do it by following backlinks from the existing pages. Once they discover your site via these backlinks, they begin to crawl it, and that's how your page gets indexed on Google and shows up on search engine rankings.
Building backlinks to your website from popular pages that have already ranked on Google since bots revisit these pages is essential. If you do not pay heed to link building, it will become tremendously tricky for search engine bots to locate your webpage.
Especially if you are relevantly new in the industry and looking for effective ways to make your content discoverable, backlinks can be the key to your success. These help increase discoverability and lead to faster indexing.
3. Referral Traffic
Perhaps the most significant advantage of backlinks is that they help your page attract referral traffic. For example, if a reader is on a page that links to another, they are likely to click on the link to find more relevant information out of sheer curiosity.
In such cases, backlinks generate referral traffic and attract a targeted audience to your page. These people are already looking up posts on the topic that concerns your business and are likely to visit your page with commercial intent.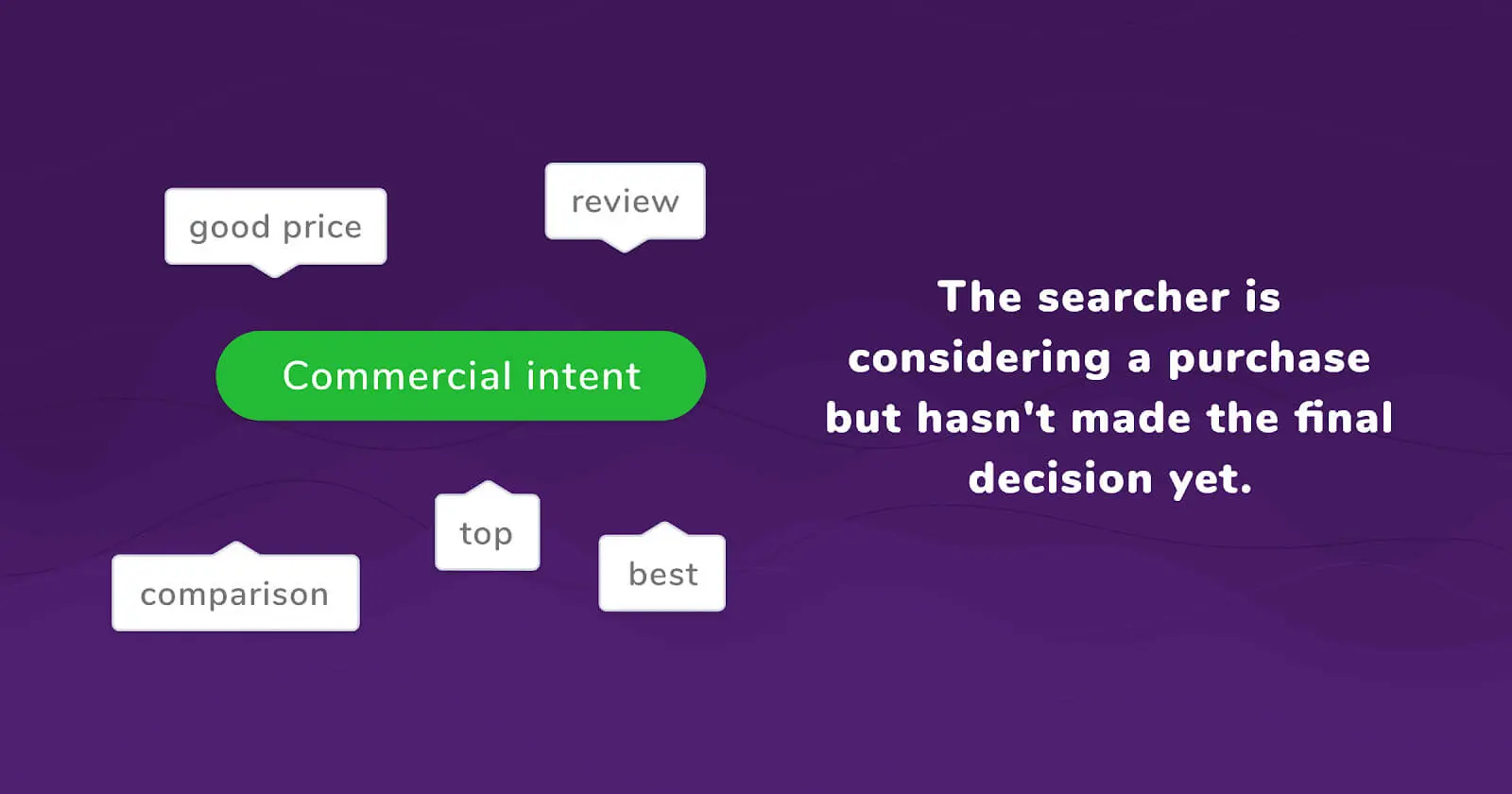 Terms Relevant To Backlinks
You have a comprehensive idea about the different types of backlinks and why building backlinks is essential. Getting all this information at once can be confusing. Hence, we have compiled this glossary of commonly used terms related to backlinks.
1. Link Equity
Link juice (formerly known as link equity) is a popular SEO term that refers to the equity or value passed from one site to another. When a webpage has a backlink to your website's homepage or articles, it is said to pass "link juice," which may help rank your writing and strengthen its credibility.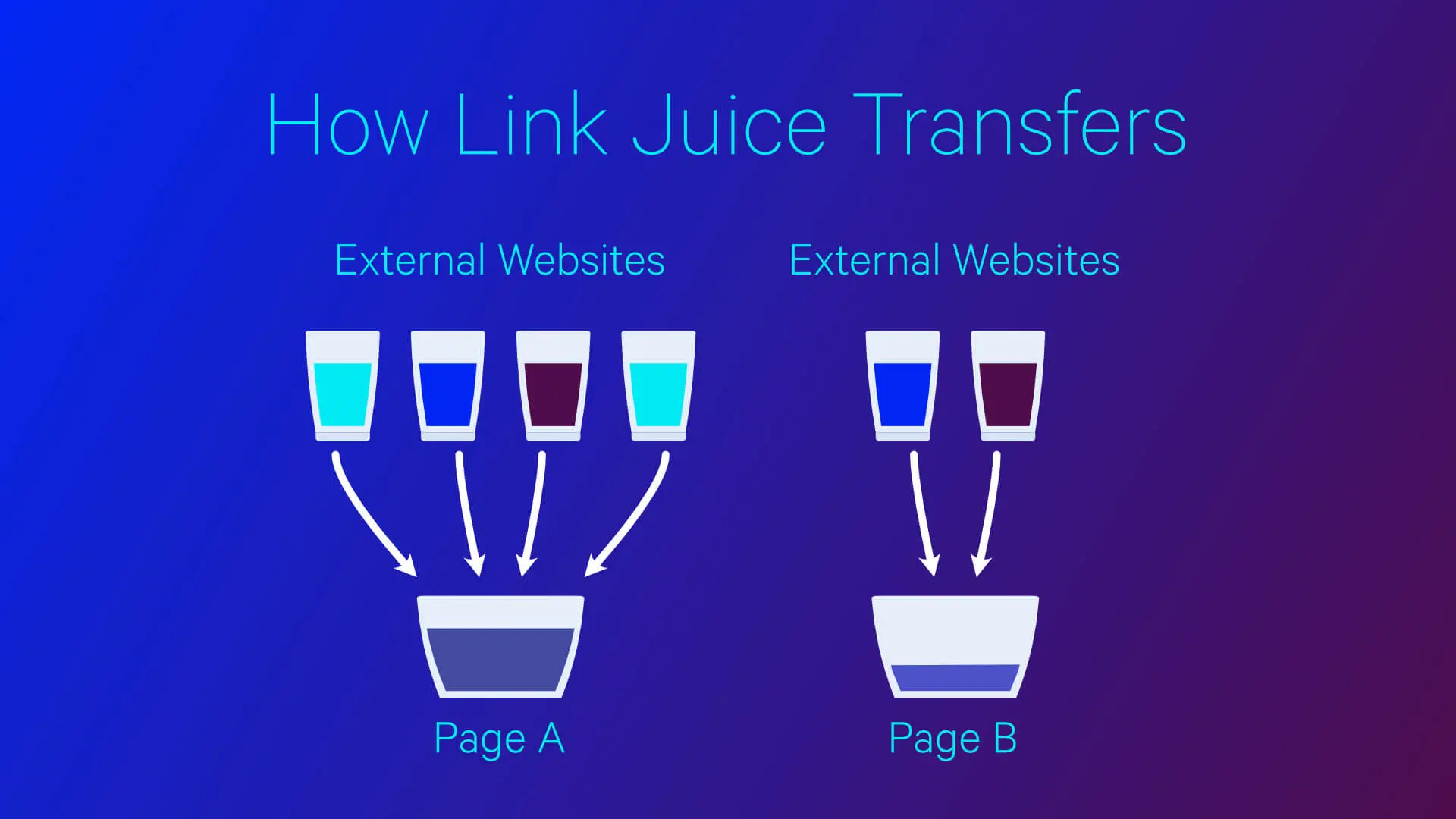 Further, you can use both internal and external links to get higher link equity. Marketing agents often neglect the potential of internal links while chasing outbound links. Although outreach is essential to build your profile and to establish yourself as an authority in the industry, do not forget to consider internal links.
Internal links go from one page on your website to another. The links are within the same domain but allow users to navigate your website easily. There are several reasons why internal linking is essential. For one, it helps establish site architecture and hierarchy. This allows bots to crawl your website with ease and spot relevant content.
Besides, when combined with anchor text, it gives search engines a better understanding of your site and helps your page rank on SERPs.
2. No-Follow Links
Sometimes, a web page may link to another, but the link carries a " no-follow" tag. Including this tag prevents web pages from passing any value or equity to your site. Now, you might wonder what importance a no-follow link holds in SEO.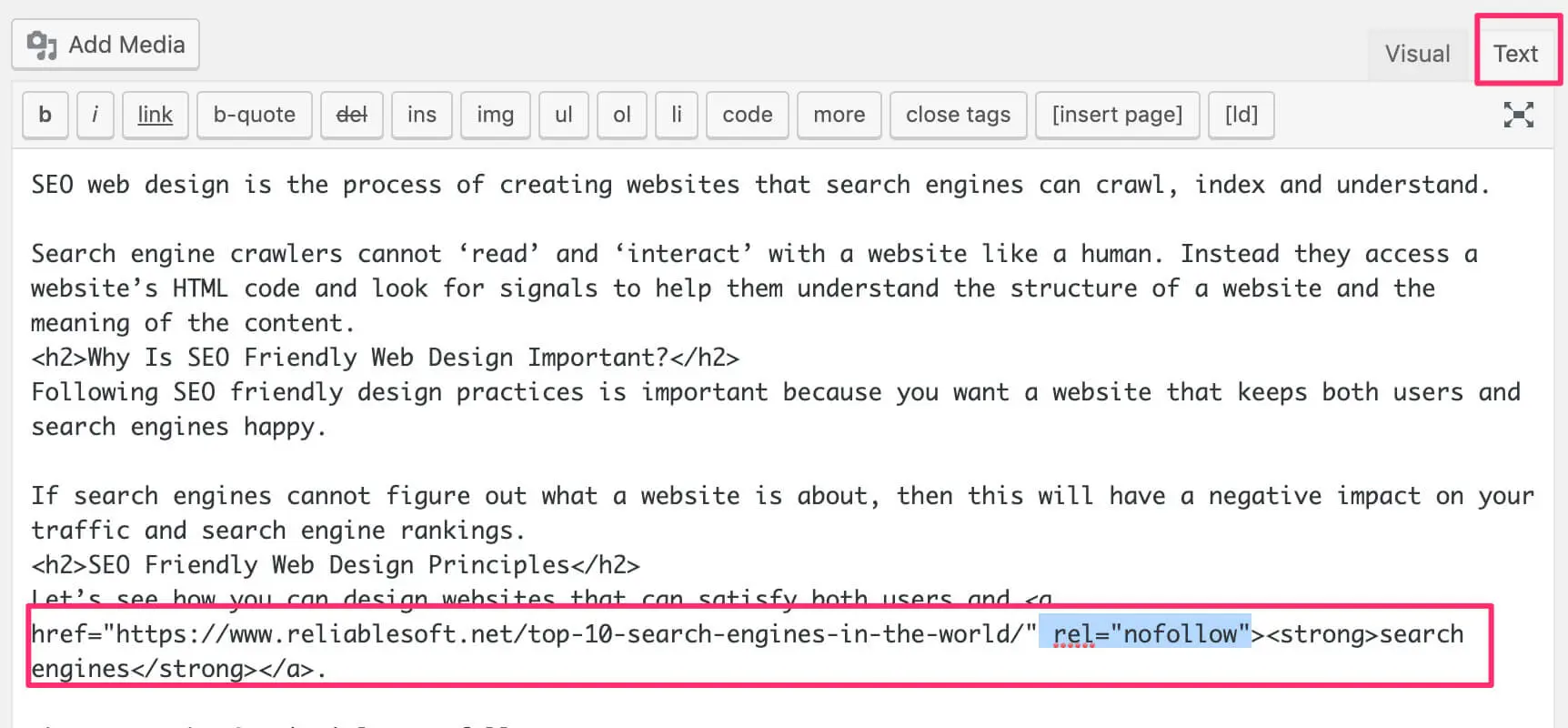 Sometimes, you might link to an unreliable site or affiliate product. In such cases, the site you are linking to isn't an authority source. Therefore, you can add the no-follow tag to prevent your site from being impacted negatively.
Alternatively, the do-follow links allow Google to track your blog or website. It is the default state of any backlink that appears on a website. Here, the link juice is passed down from one site to another, and it helps you rank higher on searches for related keywords.
3. Linking Root Domains
High-quality backlinks from diverse linking sites are crucial. Regardless of how frequently a website links to your page, it is considered a single linked root domain. Linking root domains account for the number of links to your website from unique referring domains.
4. Anchor Text
A huge part of SEO is keyword optimisation. Anchor texts are hyperlinks that contain the relevant keywords and link to targeted pages. Before optimising your page and building backlinks, it is essential to understand the importance of anchor text and how it helps your site rank.
Things To Keep In Mind Before Link Building
Before delving into the complexities of building backlinks, ensuring that your website is primed for visitors is crucial, which is a key part of your link building strategy. Here are some quick tips that'll help get your site ready for more traffic:
1. Check Existing Backlinks
You can obtain your existing backlinks with the help of the Google Search Console. It helps you locate the current links, determine the websites they're linked to, and understand whether these pages are relevant to your industry. Besides, you should check the ranking of these sites on Google to ensure these are authoritative pages.
2. Get Rid Of Broken Links
If you have outbound links on your webpage or backlinks that display "error 404" when you click on them, it is essential to eliminate such broken links. Error 404 means that the page doesn't exist or has been removed, and you should either repair or redirect these links. Not doing so will be detrimental to the credibility of your website.

3. Avoid Redirect Chains
If one link on your website redirects to another, it creates a chain that will hurt your user experience. These chains are highly inconvenient and make your backlinks less valuable. Google prefers websites that have a lot of backlinks. But redirects take the user to another page, and the original backlink loses authority.
So, avoid placing too many redirects on your website and eliminate such chains if they exist.
4. Improve Your Website
Optimise your web page to take minimal time to load, be it on desktop or mobile browsers. Users might get impatient and return if your site takes forever to load.
Similarly, if your site contains duplicate content (in cases where you recycle old blogs or posts), it will be difficult for Google bots to crawl your website. This is because the search engine prioritises original content.
So, before you focus on getting backlinks, you must fix these errors on your site so that users have a seamless experience.
How To Build Backlinks?
Once you understand the importance of backlinks, we are sure you'd want as many as possible. However, do not make the mistake of prioritising quantity over quality. Doing so can hamper your organic rankings. Utilising paid links from certain services to generate backlinks can attract a penalty from Google's Penguin Algorithm.
Complying with Google's Webmaster Guidelines, considered best practices, can help you bypass SEO mistakes when devising your link-building strategy.
Remember to follow Google's Webmaster Guidelines to avoid SEO mistakes while formulating your link-building strategy. Here are some tips for efficient link-building:
1. Publish Relevant Content
Creating quality backlinks is essential to have "linkable content." This can be an article, blog post, video, etc. The piece of content that you write or the videos you publish should be relevant to the industry and business.
When you write a blog article, ensure your content is easy to read, grammatically sound, and answers pertinent questions. Users who click on your link are looking for answers from reliable sources. Add a unique angle to any article and divide it into headings and sub-headings to make scanning easier.
Further, carry out proper research before writing a blog or article to improve your content quality.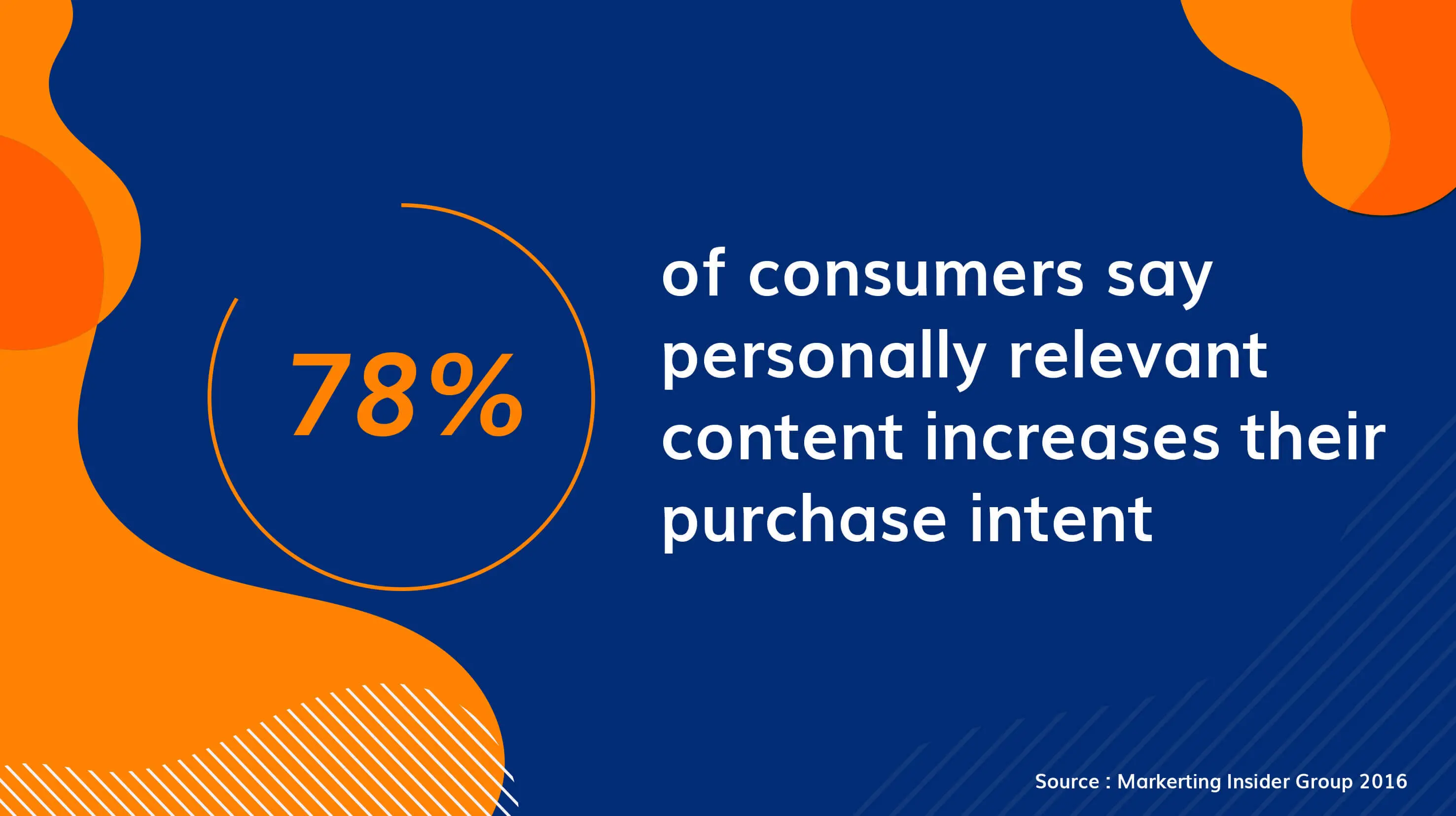 2. Stick To Popular Content Forms
Informative blog posts and articles are traditional content forms, but infographics, list posts, and how-to-articles have also become popular. Sticking to popular content forms to boost your site's ranking is essential.
3. Focus On Guest Blogging
Guest blogging is an important content marketing strategy where you write for another person's blog and, in exchange, get to include a few links to your site. Many sites invite guest posts, so be on the lookout for them. In addition, you can submit a pitch to site owners, and they can contact you if they are looking for guest posts.
4. Look At Your Competitors' Backlinks
If you are a relevantly new entrant in the industry, the chances are that your competitors have already established a firm foothold. Check their backlinks and how they approach link building — there is plenty to learn there.
Besides, you can use SEO tools like Keyword Gap to check out sites linking to your competitor's web pages but not yours. You can initiate a conversation with the site owner by gently pitching your content, suggesting a potential link exchange.
5. Broken Link Building
Pages on the web change or get deleted often. These lead to broken links (displayed as error 404), where the pages cease to exist. Broken links have a huge role to play in poor user experience.
However, they continue to exist since web admins cannot continuously eliminate broken links on different websites. This might be a golden one if you are looking for link-building opportunities to get backlinks.
If you encounter a broken link, re-write the content, reach out to the site owner linking the page to the dead content and create your pitch. You can then ask them to link to the recreated version of the content.
However, you will need the right tools to find and analyse dead links. You must enter a competitor's domain into site explorer and filter the options to find broken links.
How To Create Valuable Backlinks?
Now that you've looked at how your website links to another, it is essential to remember that simply creating a backlink isn't enough. You have to build quality links to your site so that it can outrank your competitors.
Here are some tips on creating valuable backlinks:
1. Rely On Authoritative Websites
Websites that have domain authority can pass on credibility to your page. So, when creating blog posts or articles, ensure they are well-written and easy to read. This way, you can pitch it to sites with high domain authority, and they can help generate traffic for your website.
In addition, Google keeps revisiting such popular sites, and the chances of your site being discovered are high. Hence, we recommend you keep pitching high-quality backlinks to boost your ranking.
However, keep in mind that since these are authoritative websites, they do not accept sub-par content. Therefore, you must improve the content's quality to link to such quality websites.
2. Focus On Anchor Text
Anchor text is an essential aspect of any backlink. The highlighted portion of the hypertext needs to be clicked to access the page. There are many advantages of using an anchor text. As you might already know, keyword optimisation and keyword research are essential components of a successful blog post.

If you want to generate traffic for your website, the content should be optimised so your target audience can easily access it. Using target keywords to create anchor text can add tremendous value to your work.
In addition, you may link back to an old article or post with the help of anchor text. However, do not simply link back with text like "read more information here." Instead, insert targeted keywords to improve your site's rankings.
Lastly, anchor text helps spiders and bots understand the content of your website and helps it rank higher on Google. But remember, keyword stuffing is never recommended and may lead to a penalty.
3. Look For New Domains
It is better to get multiple links from different websites than the same. If one website has a link to your site, seek out other domains to develop a more extensive network.
Having numerous links on the same website does not constitute an effective marketing strategy, no matter what you have been led to believe. If you have a widespread network, attracting more organic traffic to your site is much higher. This boosts your ranking on the search engine results pages and helps establish a strong backlink profile.
4. Enter Industry Forums
Engaging in industry forums may not seem essential, but it contributes significantly to creating backlinks.
Establishing a profile with relevant keywords on these forums and then linking your site in blog comments can redirect other forum users to your site. Further, you can start discussion threads, interact with other threads, and post links in the comments to earn backlinks to your site.
5. Get Listed In Web Directories
Although this method is no longer as popular as it used to be, getting listed in local directories is easy to get links to your site.
This is one of the easiest ways to build a strong backlink profile, and once users have access to your webpage, they can navigate through it to discover relevant information. As such, it gives a boost to your rankings on the SERPs.
How To Check Backlinks
With the help of Google Search Console, you can access data about your website and check for internal and external links. Besides, you can access the top linked pages and sites and the top linking text.
Another way of checking these links is with the help of a backlink checker tool. You must enter the URL here; the tool will provide the required information.
Understanding Backlinks
A vital SEO tool, backlinks are prominent in content marketing and help attract organic traffic to your website. Although it will take time for search engines like Google to crawl your website, backlinks carry more longevity than paid ad campaigns and social media posts.
Besides, quality links help establish your site as a source of authority and help you rank above your competitors. We hope our guide has given you a comprehensive idea of why backlinks are important and their role in SEO rankings.
With that, it's a wrap. Before we go, reiterate that backlinks should never be bought, as it goes against Google's guidelines. Instead, follow the methods we have listed above to get quality backlinks to your site.