It would be best if you had the right tools to create content, but the desire to deliver quality work is even more critical.
When a brand approaches content marketing agencies, they primarily look for more customers and increased sales. But for the marketing team to utilise their skills and write a blog, people will find it helpful.
Because let's face it, no matter how much a company invests in the website, the SEO architecture won't be successful if the content isn't relevant. That's why it is crucial to use content marketing strategically; you need a proper strategy.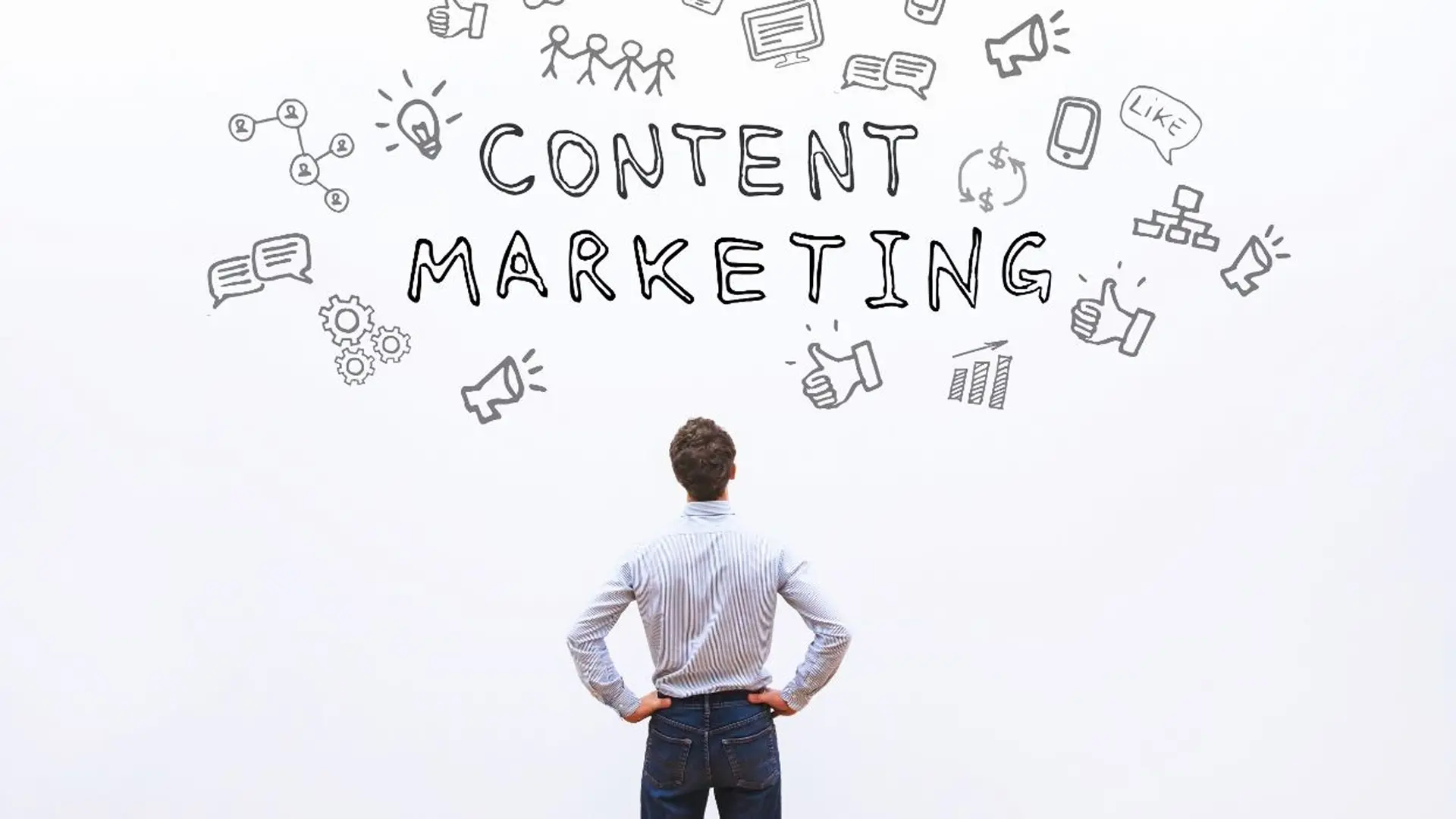 Today, we'll tell you how best to manage content and what factors to consider to ensure the web page stands out. If you are ready, let's delve deeper into content marketing.
So, why is content marketing so important in 2024?
Having A Content Marketing Strategy
Marketing in any form is easier said than done. It's imperative to have a definitive strategy to reach the target audience and satisfy demands.
Similarly, you must ensure that customers find the article relevant to guarantee effective content marketing. Hence, having a content strategy based on user experience, research, and keywords will allow search engines to rank the web page higher.
So, we have narrowed down the do's and don'ts you can follow to make the business stand out.
Content Marketing Do's
First, let's discuss the dos before moving on to other aspects.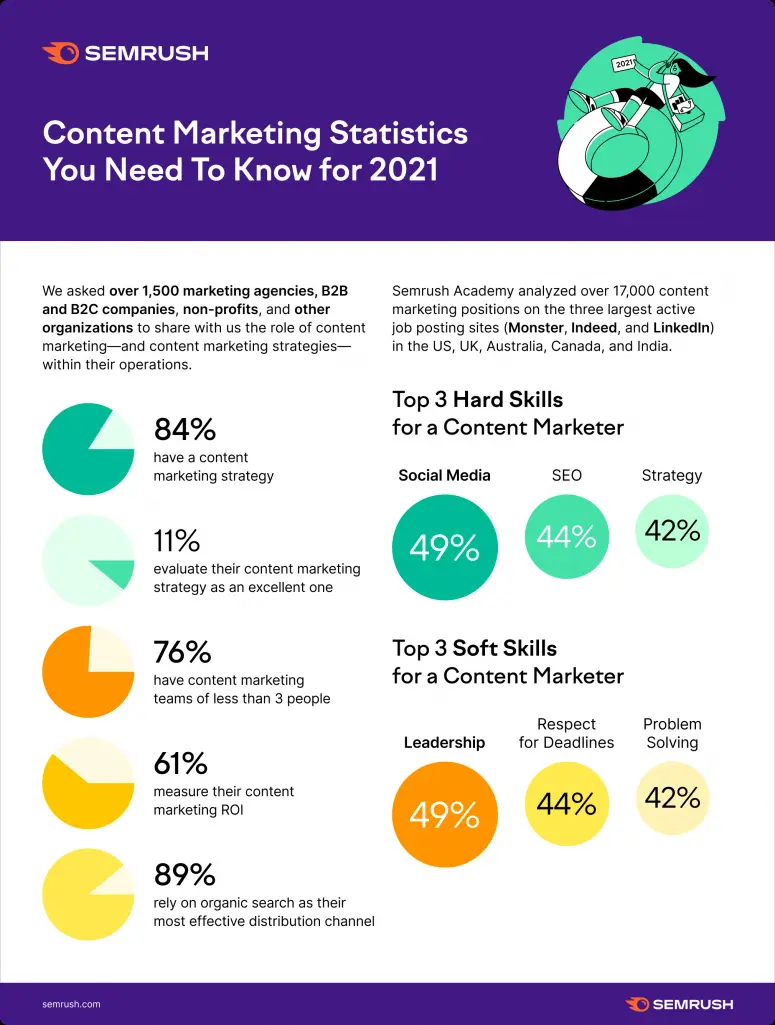 1. Create A Digital Marketing Blueprint
Like designing a building, it's vital to have an idea of what to do by sitting down with the company representatives to discuss their aim. Gathering knowledge about the business will help you better understand how to create quality content to generate brand awareness.
You must research what posts attract more consumer attention for better engagement with the target audience. Also, keep an eye on rival sites with a similar audience to understand what they are doing well.
You must note that it takes time to achieve success; therefore, stick to the strategy and keep evolving by taking note of user trends.
2. Utilise Resources
To steer the website in the right direction, you must use the available resources to the best of your ability. That's why the previous point is vital; after all, having a strategy helps you work on the areas that need refining.
You must talk to the company representatives and narrow down the pain points they want to address immediately. Once the brand highlights the major talking points and focuses on creating and sharing relevant articles, you can hand over the list to the team of developers.
Additionally, it would help if you welcomed suggestions from everyone, including ideas for engaging social media posts, because you never know when one spark might ignite a trend. This will also provide an idea about the existing resources and whether the company needs to hire more website developers and email newsletter creators to be successful.
3. Hiring The Right People
To ensure that the website promotes quality content, like an educational YouTube video, it's essential to have the right people on board — passionate and eager to learn. For example, having a chief content officer will help streamline the process, ensuring that the blog posts and articles meet customers' demands.
We would also suggest having a group of researchers who study keywords, search engine data, and sales reports to find content that's doing better. Overall, a good team should consist of writers, website designers, and strategists to ensure that work goes on steadily.
4. Pay Attention
Sometimes, learning about other online sites and email marketing techniques is the easiest way to ensure your content strategy is spot on. We have mentioned briefly how this will help you measure the website's performance, but there are other reasons.
It is an effective SEO content strategy, allowing companies to feel the pulse of the industry. You will understand what keywords rank higher on Google and what short-form trends are a great way to capture consumer attention.
As a result, it will allow brands to react quickly to the changing landscape rather than languishing behind.
5. Target Audience
Once you pay close attention, it will be easier to attract potential customers as a target audience. A select audience is vital to drive sales and stand out for any business or commercial company.
It gives the brands a chance to experiment with a new article or post, safe in the knowledge that it has audience support to fall back on. This becomes essential if two or more companies have the same target audience because they publish similar blog post themes.
SEO must account for the audience's requirements to provide useful content to provide relevant content marketing strategies and information and improve digital marketing.
6. Social Media
Another valuable resource that is an integral part of marketing is social media. It's Not enough to have high-quality content on the website, limiting customer engagement; you need to publish the article on numerous platforms for the best results.
With people constantly browsing through various social media platforms like Facebook, Instagram, and WhatsApp, it's an excellent opportunity for brand promotion. These sites are free for consumers worldwide, allowing them to get to know various brands and allowing people to subscribe and read content from various businesses.
Long story short, companies can use content on social media to make it possible to create brand awareness and stand out from the competition.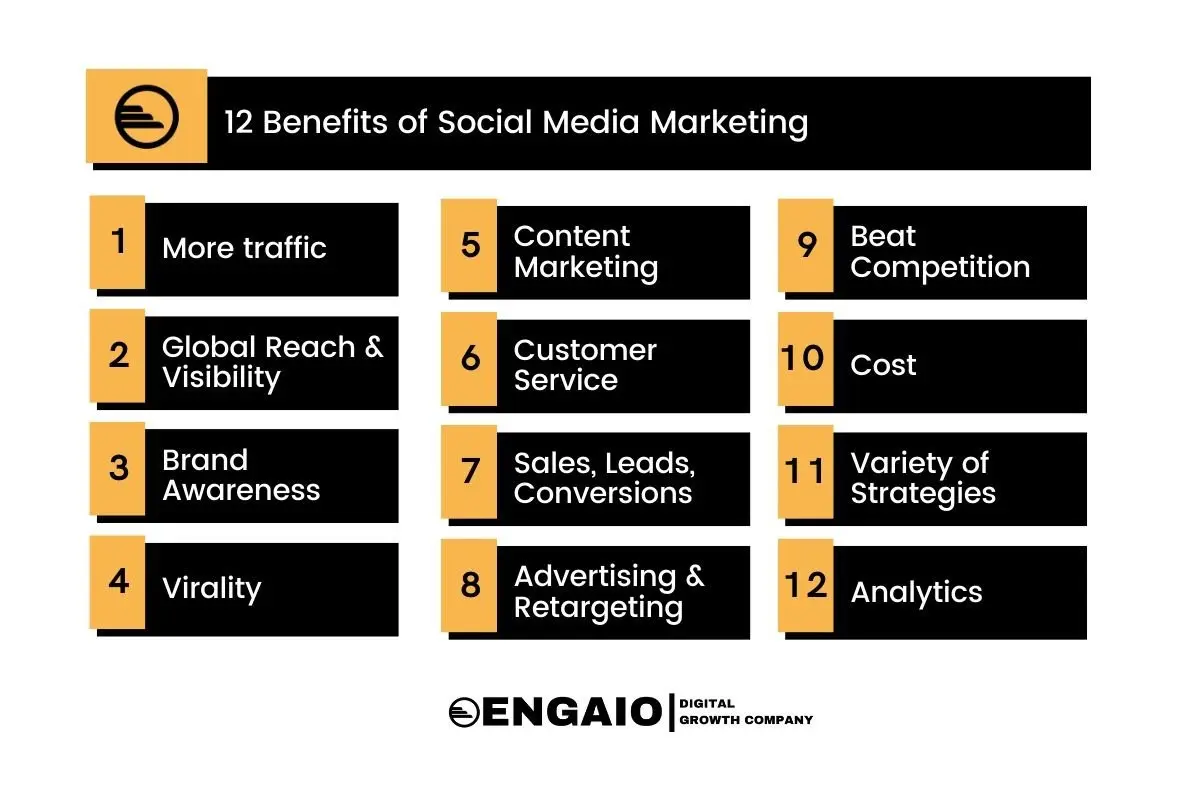 7. Sustainable SEO Practises
In our experience, businesses that focus on short-term SEO goals, ignoring the insights from case studies, fail to reach the heights of the top brands.
Now, shortcuts may seem enticing, but they only flatter to deceive. On the other hand, companies that focus on customer satisfaction carve out a sustainable business model to achieve consistency.
In content marketing, the web page is always live to engage with consumers worldwide. You can create new services and marketing campaigns to prevent the website from plateauing.
So, whenever it is time for a new project, ask yourself how long it might last and if there is enough content to see it through. Understandably, making it part of the SEO strategy would be best, thereby increasing the chances of meeting your marketing goals.
8. Audience Feedback
In addition to all the above do's of content marketing, taking user feedback is the key to promoting the business.
No one will provide a better idea of what customers need than the audience itself. Businesses can make customers feel part of the company by answering questions and taking suggestions.
If you can enhance your strategies with video content reflecting user demands, search engines will find relevant content and rank the page higher. In other words, Marketers use audience feedback to improve content promotion and help channel your efforts in the right direction.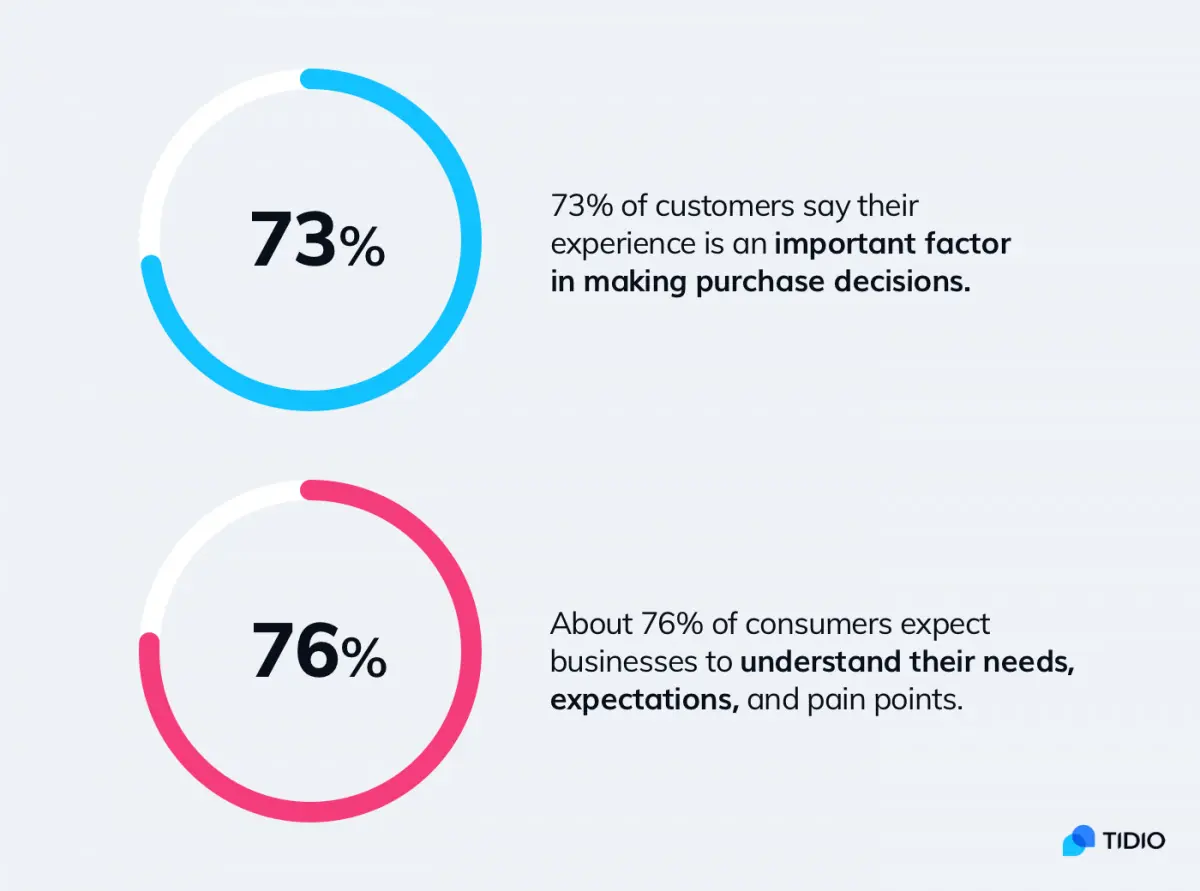 Content Marketing Don'ts
After going through content marketing do's, it is equally essential that you know what not to do. So, you can note the points below as content marketing examples for future reference.
1. Don't Blend In
A famous line from the film' Wonder' comes to mind — "you can't blend in when you were born to stand out." This quote may also hold for content marketing, not to sound overdramatic.
Remember how we spoke about researching other websites? It would be best if you still had a certain degree of originality to attract customers. Ensure you have all the data, but feel free to experiment because a unique piece of content will prove successful on most platforms.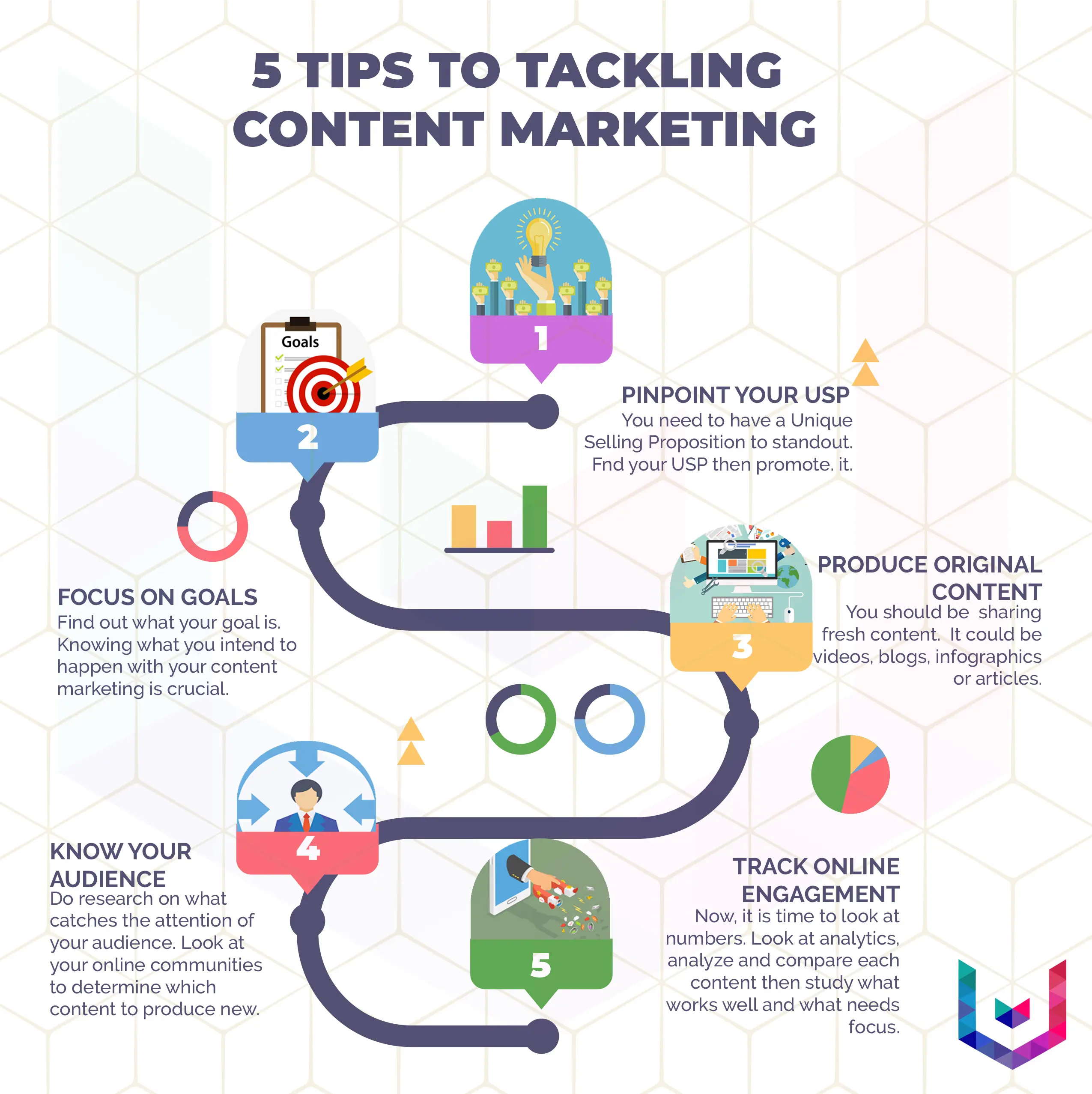 2. No One Likes A Bully
Instead of piling up one marketing campaign after another, it would help if the site visitors had some breathing space. The trick to effective content marketing is allowing the customers to study the blog, ensuring they can make a purchase confidently.
For example, filling the page with advertisements will distract people from their primary purpose. So, let the audience come to you by creating valuable information that's worth their time and investment.
3. Don't Be Selfish
We suggest improving the blog rather than focusing on sales because you wouldn't want to appear selfish. Customers prefer a business that gives due importance to user experience instead of profits.
Discussing your product or service excessively or the brand may penalise social media companies and Google.
4. Plagiarism
While taking inspiration from online content is essential, you must be penalised for plagiarism at no cost. Duplicating content is an offence and severely impacts the reputation of the business.
However, plagiarism isn't restricted to copying content because some marketing firms recycle published data if it has done well. So, content marketers need to find new ways to deliver the information to avoid fines and feature higher up the Google Search rankings.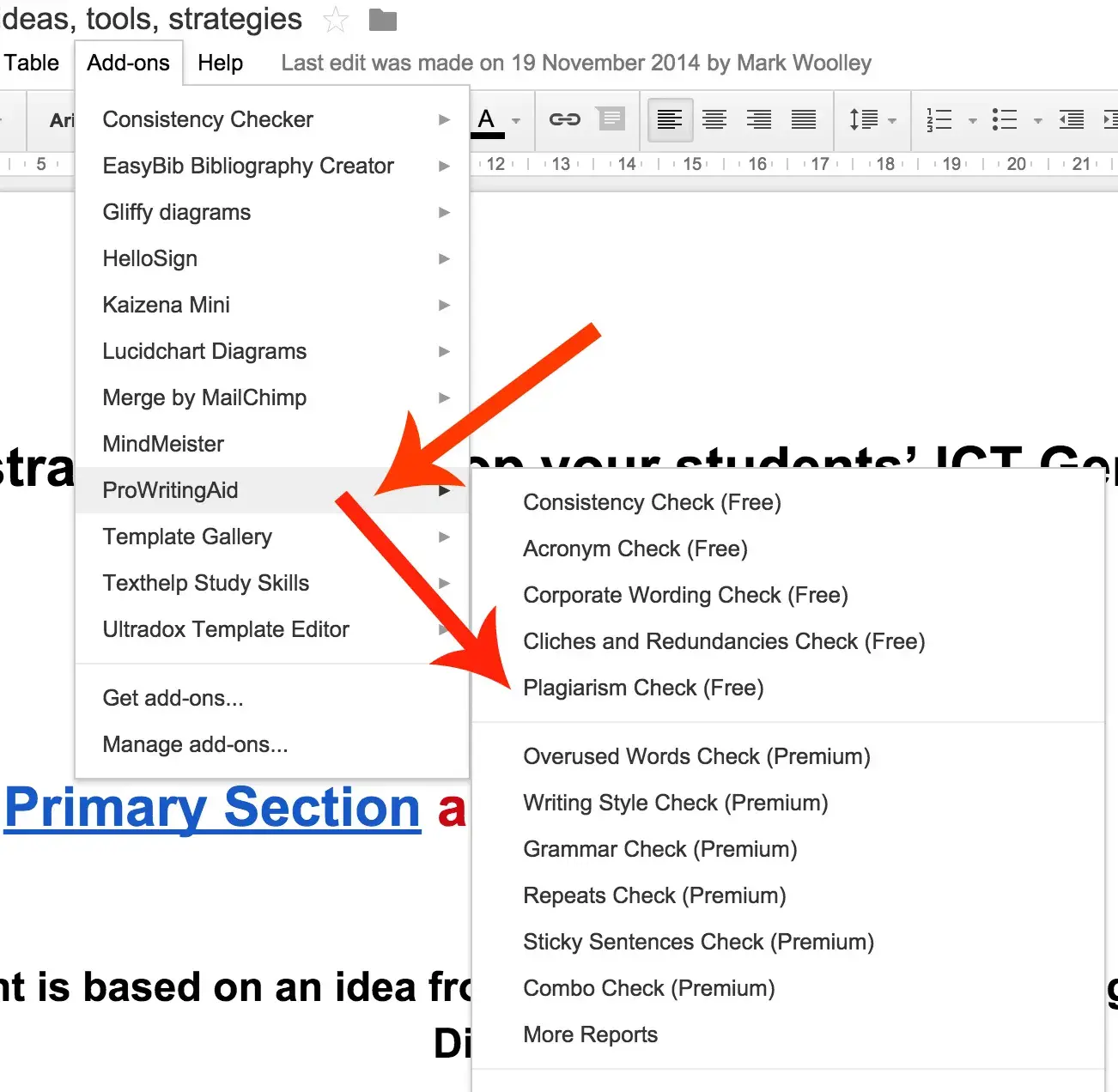 5. Don't Exceed Your Limits
To achieve success in content marketing, you must have a plan and strategy and know your limits. That's why you need to distribute the work equally among the different teams so that the business meets its goals systematically.
This is better than tackling various issues simultaneously, preventing chaos and leading to better resource management. For efficiency, you need to prioritise marketing elements that require immediate attention compared to other tasks.
Ensuring you don't keyword stuff your content, this is a strategy where you include far too many of the exact words or phrases unnaturally.
6. Don't Be Rigid
To reach the heights of an accomplished content marketer, you must adjust to different situations. That means allowing your staff to let off steam rather than under too much pressure.
Creating a healthy work environment and respecting people's opinions will increase productivity. Also, be aware of the magnitude of the task and let the marketing group know what they are up against in the marketing plan.
You can select people who handle pressure better without compromising creativity.
Creating Your Content Marketing Strategy
Do you have all the information when it comes to content marketing? Hopefully, our guide will help you create valuable content for any organisation.
With an eye on the future, it's safe to say that delivering a successful content marketing strategy should be a priority rather than a choice. With more customers demanding authentic information, content marketing is often the difference between success and failure for a business.
Remember, you do not have to build your online content marketing efforts alone. Our professionals at sitecentre® have a highly experienced team that can assist you with many aspects of content marketing, SEO and web design. Please don't hesitate to get started and reach out to us!