A clear strategy is often the difference between success and failure in content marketing.
Your site may produce fantastic content, following the best practices of SEO, but there is no point in investing in a website if it fails to reach the masses. So, understandably, people employ SEO strategies to improve their website rankings.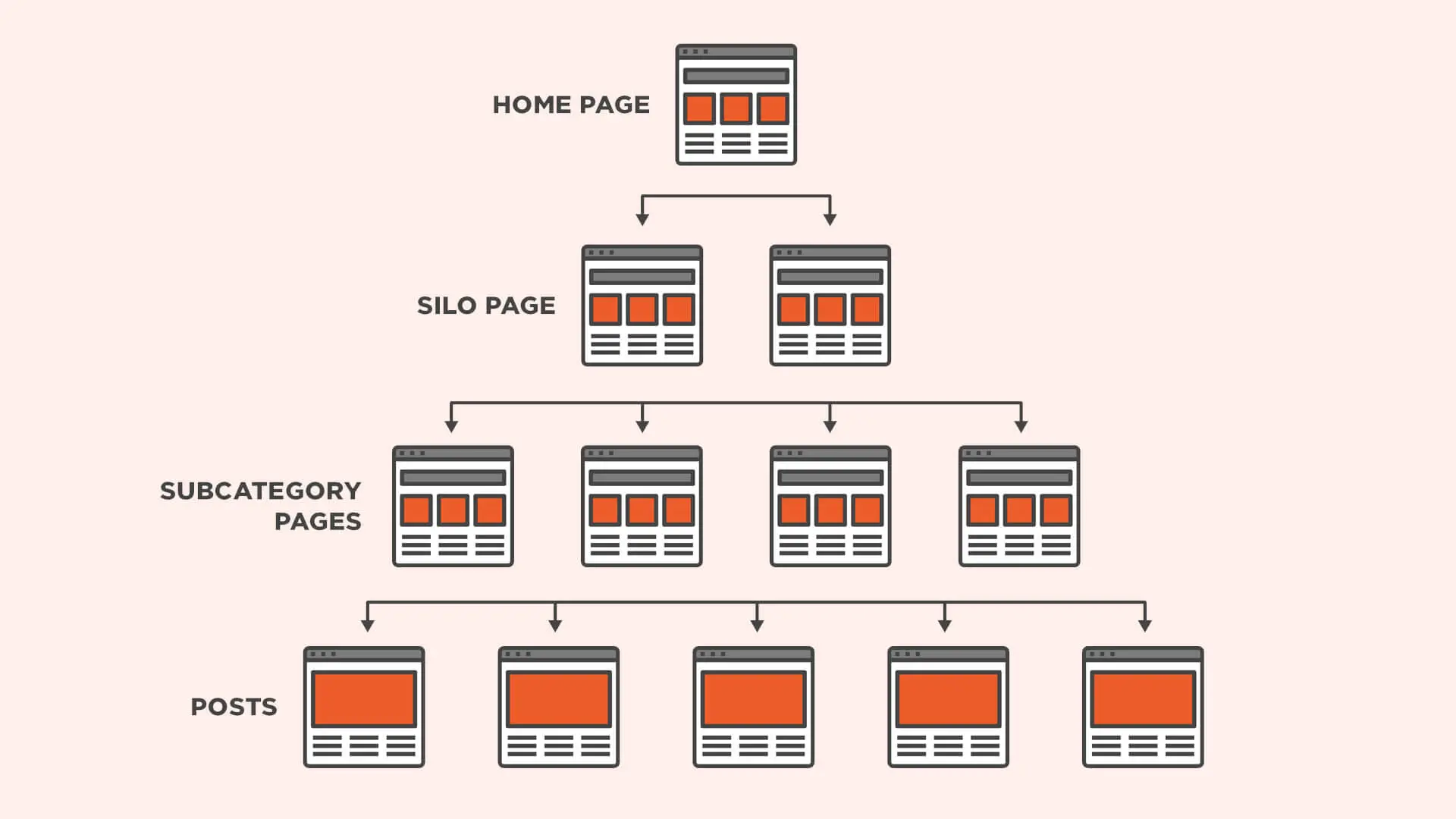 One aspect of SEO is using content silos; this practice of siloing creates internal links in your site architecture, making your site stand out among millions of other pages with help from silos, you know what other sites are doing better than you, how users respond to different services, and how to bring in more traffic.
Depending on the content, you can choose different silo strategies, focusing on top level themes, making it easier for Google to match the query to your page. You can build a consistent theme around the site using an effective internal linking structure, meaning users will come back for more.
Today we'll discuss using appropriate silos in on-page SEO and how you can find relevant categories related to your website.
What is a Content Silo?
Content silos are used in search engine optimisation (SEO) to structure your website content around keyword-based themes. When you create a silo structure for your website, you group similar and relevant content into distinct sections, ensuring relevant pages are linking to each other.
Before learning how to use these silos in SEO, we must discuss how it works. Use content silos, otherwise known as content clusters, to allow a website to group related content or grouping related information depending on the site's themes or topical areas. In other words, it uses keywords to divide the content into categories, bringing similar content together.
It's an SEO strategy that helps improve the website's ranking as you create distinct subject categories and aims to create an SEO structure based on research and relevance.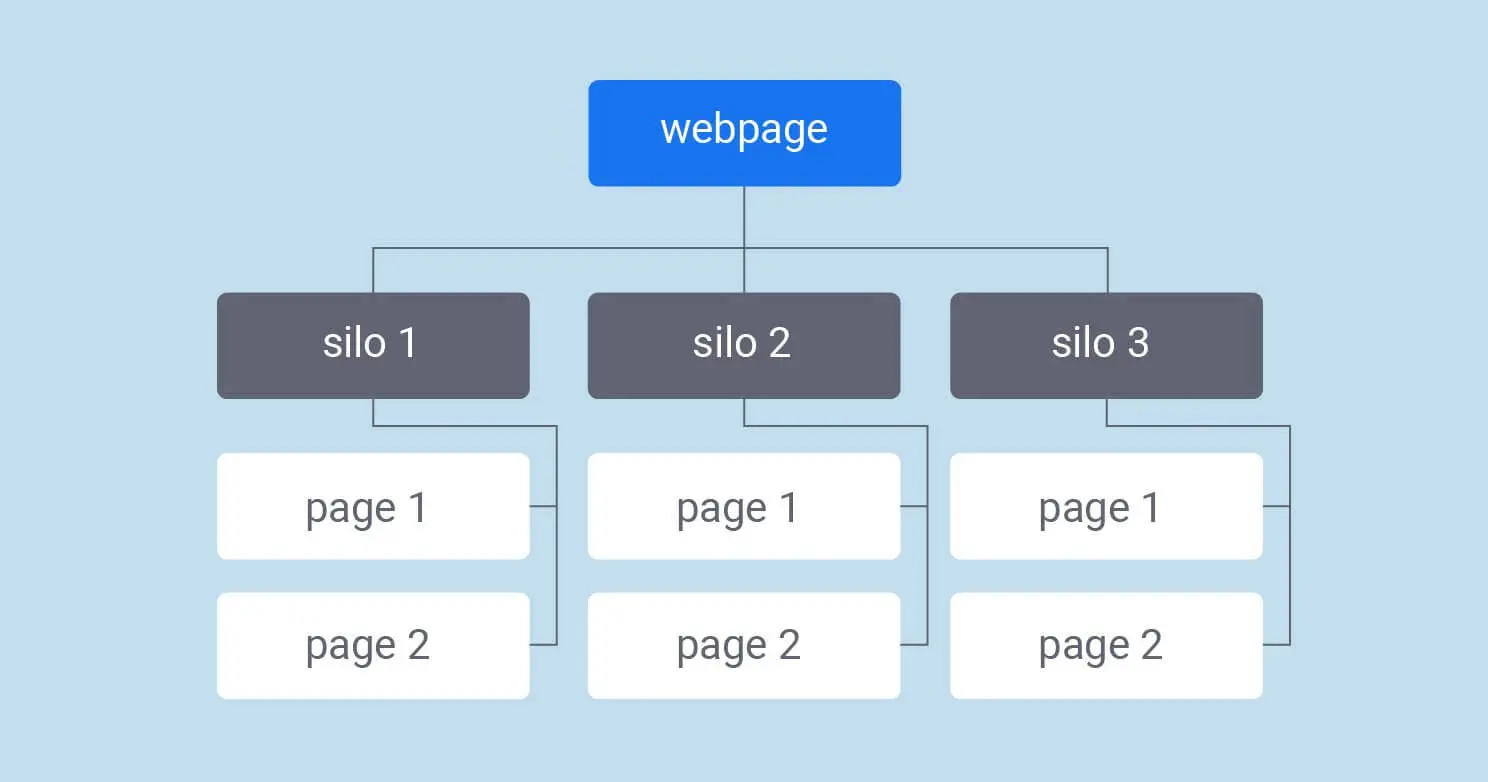 Purpose Of A Content Silo
Content silos have a dual benefit both for search engines and prospective buyers. It helps search engines easily find keywords, matching your query to relevant posts, which leads to better marketing.
Page designers categorise website content through sitemaps and online stores, using effective keyword research and silo structure. So, in the following section, we'll discuss why new pages on your site need these silos to rank better.
Importance Of Content Silos
As mentioned earlier, content silos help both humans and search engines find relevant information. Using the same silo architecture gives search engines a better understanding of website content.
When you enter a Google query, the search engines want to know everything about a website, including its location, structure, and what it's about. Hence, with content silos, you can organise the home page, posts, and services available on the website according to the site's directory structure.
Understanding Silo Strategy
Thanks to a silo strategy, you can focus on the relevant keywords and keyword synonyms to attract more users to bring more website visitors, improving your page's rankings. It also makes most websites more appropriate, meaning that it's easier for the search bots to display accurate search results and to improve the way search engines view your website relevance and your ability to rank on Google.
Instead of having an entire page dedicated to one particular topic, you can categorise unrelated information or topics to enhance user experience. For example, creating a category labelled' mystery' is a good idea if you want content related to mystery novels.
You can cater to different content, raising the web page's reputation and improving its rank. The bottom line is that having categories of dissimilar content is better for a page, especially for your important pages, making it easier for bots to find the correct information.
Examples Of Silo Pages
Let's look at some silo examples that utilise subject-relevant keyword phrases to grasp how it works. Suppose you want to create a travel blog post about a particular area; it would be best to curate the website according to restaurants, sightseeing spots, and hotels.
You can further divide each main category based on name, location, cost, types of services, etc. And to do so, you'll need to create URL structures supporting the architecture for silos.
See the image below outlining content silo examples focused on specific search terms.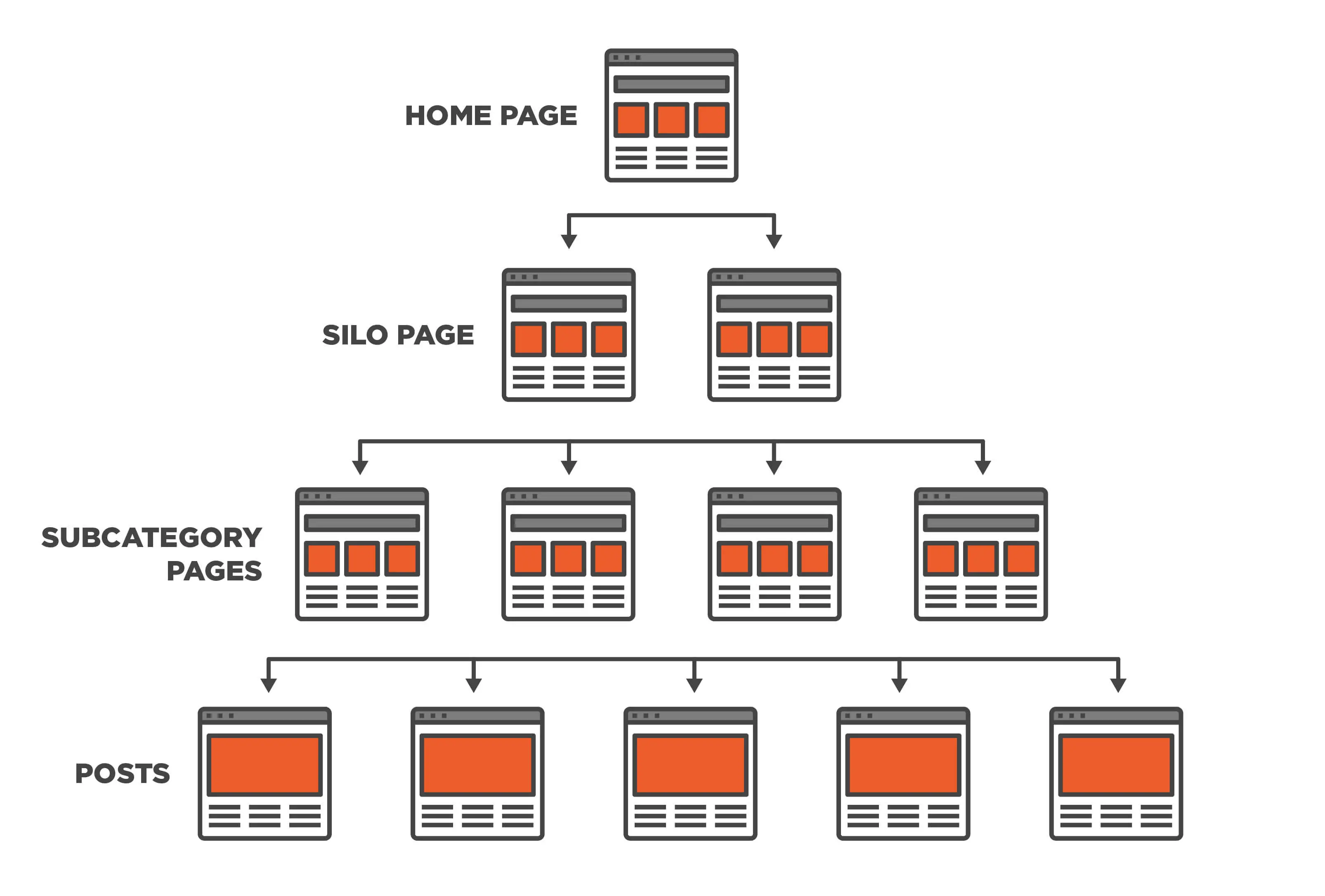 Creating Content Silos/Clusters
To create compelling content silos, you must adhere to search engine optimisation rules; you can note the following points to more site visitors.
1. Targeting Correct Keywords
Firstly, you must start with keyword research, ensuring you have all the information at your disposal. You should know which terms to use and the search volume for each keyword, making your entire site relevant for website visitors.
2. Surveying The Content Link Structure
It would be best to analyse the existing architecture to develop an effective strategy. Knowing which topics or keyword phrases produce more hits, you can categorise blog posts according to different themes and create internal links for enhanced user experience.
3. Future Content Needs
All top-level websites spend time thinking about their future strategy. To attract visitors, you must improve the website architecture, making it more user friendly, like making the home page more user-friendly.
What's more, filtering out content that doesn't work is essential, focusing on the quality of blog posts and relevant internal links.
Common Themes For Content Silos
You must think about some common themes for creating digital marketing content using content silos. Before that, you must know when and where to use silos since it's just one part of your larger SEO strategy.
You can create silos after researching target keywords, which will help you write relevant blog posts. Speaking of blog posts, it's one of the prevalent or clear subject themes that use silo structures.
Although you need a strategy for silos for the entire page, creating blog post categories is important for effective content marketing efforts, especially for SEO services. For example, silos help specific pages comprising product reviews and services to attract more website visitors.
Apart from these, you must reinforce the silo structure for all pages within your website related to other aspects of the related pages, like home page menus and breadcrumbs. Also, don't forget to create internal linking and URL structures that deliver noticeable results.
Building Website Silo Architecture
Let's get down to the nitty-gritty of siloing, starting with website silo architecture. Here, we'll tell you why it's important and how it helps website design.
You must focus on intent and theme to make your webpage more relevant. When users type a query on Google, the search engine finds the website with the top keyword ranking based on these two factors. This ensures that a user gets value for spending time on your page.
Most sites fail to divide their content into categories, creating a mix of unrelated pages and information. The ranking suffers, and your target audience decreases.
Depending on your content management system, doing this may be easier than others. By building group site themes, site owners can create a specific target audience using related keywords and keyword-rich content.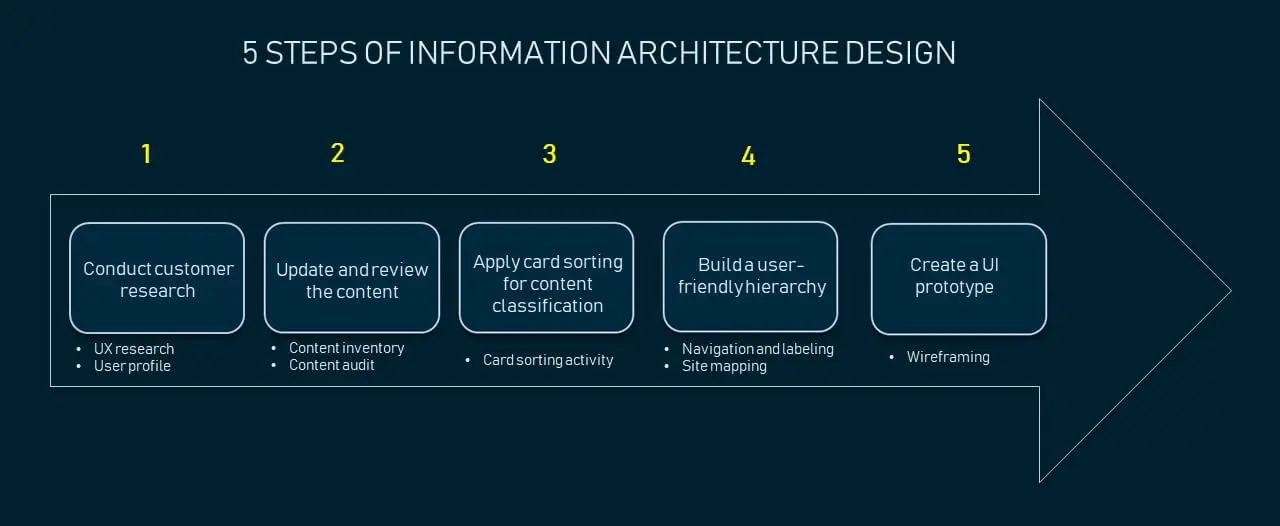 You must note that siloing isn't the only factor that improves ranking, but neglecting it leads to a lack of relevance. So, creating the best website will help search engines understand your content better, which entails organising the content like a research paper with a clear format and strategy.
With an SEO silo structure, you can ensure that your entire website gets the desired limelight rather than remaining hidden despite having terrific content.
Choosing A Website Theme
First, you need to find a website theme and focus on effective cross linking to make the information more accessible to users. While numerous factors allow search engines to rank websites according to relevance, having a dedicated theme should be a site's priority.
You must organise the information within a silo according to a format and site structure by using an SEO silo strategy. This makes it easier for search engine crawlers to understand what your website is all about.
There's a high possibility that different sites might share a similar design to attract the same target audience. To stand out, you must determine whether content, like blog posts, retains its relevance and internally links them appropriately if you remove the site's design and link structure. If the affirmative answer is yes, rest assured that the content pages will achieve a higher rank.
Knowing what doesn't work to improve your marketing strategy is also essential. Two detrimental factors in achieving marketing success are having very little information and irrelevant content.
So, let's talk about creating related content in the following section.
Existing Themes On A Website
You need to gather data about the themes that receive the most hits on the site. Hence, it would help to look at the data traffic history, including PPC software, Search Console, keyword research, and tracked keyword phrases.
Now, we'll discuss these topics individually to explain siloing in SEO.
1. PPC Programs
PPC translates to pay-per-click and is mainly related to Google Ads on the website. Using Google Ads for PPC advertising will provide more information regarding which terms work best to attract users to the site.
Along with this, it's possible to use PPC for testing keywords that you think will improve the website's ranking.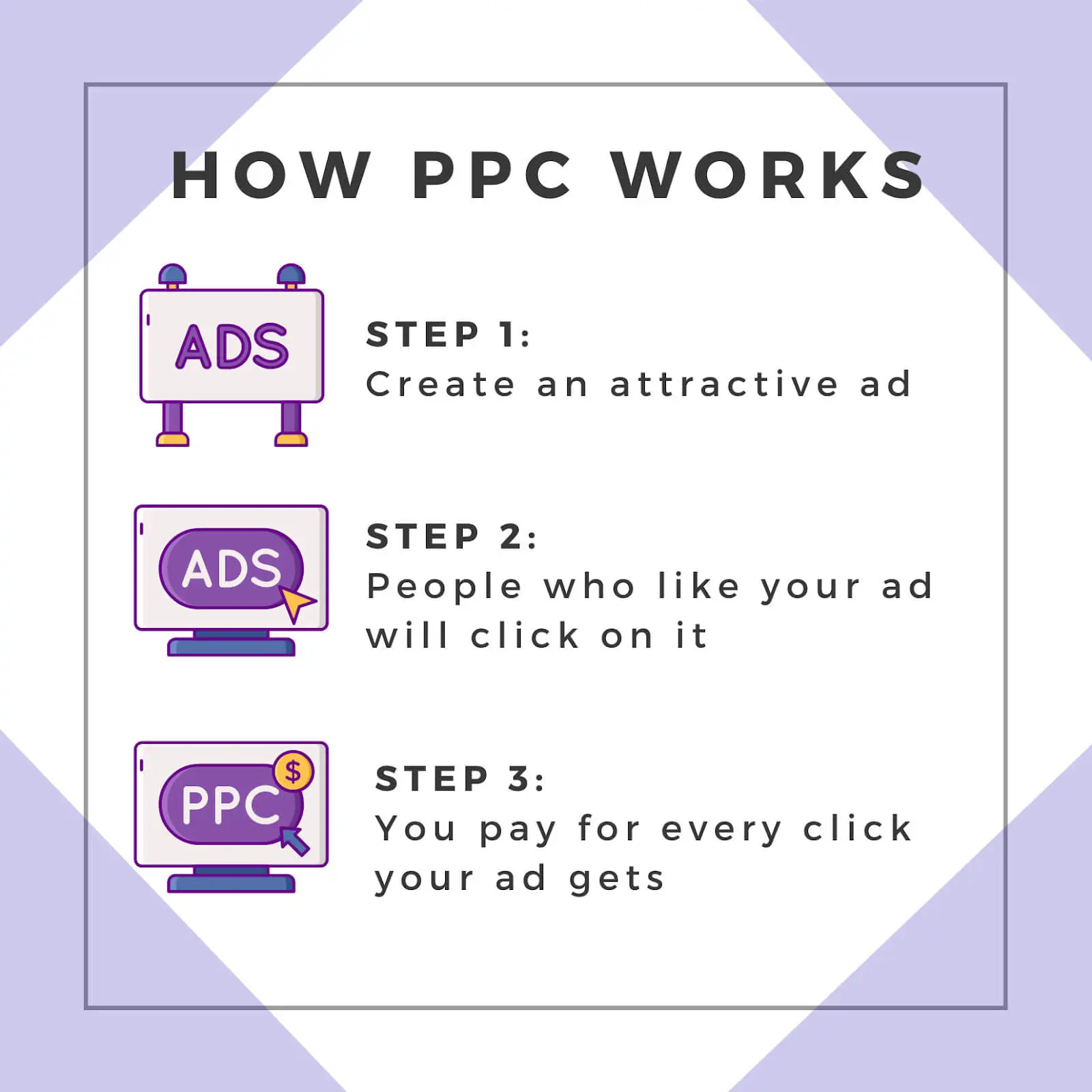 2. Google Search Console
The Google Search Console lets you find your website's organic search history. You can see which queries your web pages helped solve by analysing the search results.
Similarly, you can find out what led to more Google users visiting your pages over a certain period. Moreover, this free Google tool provides invaluable information for better content marketing.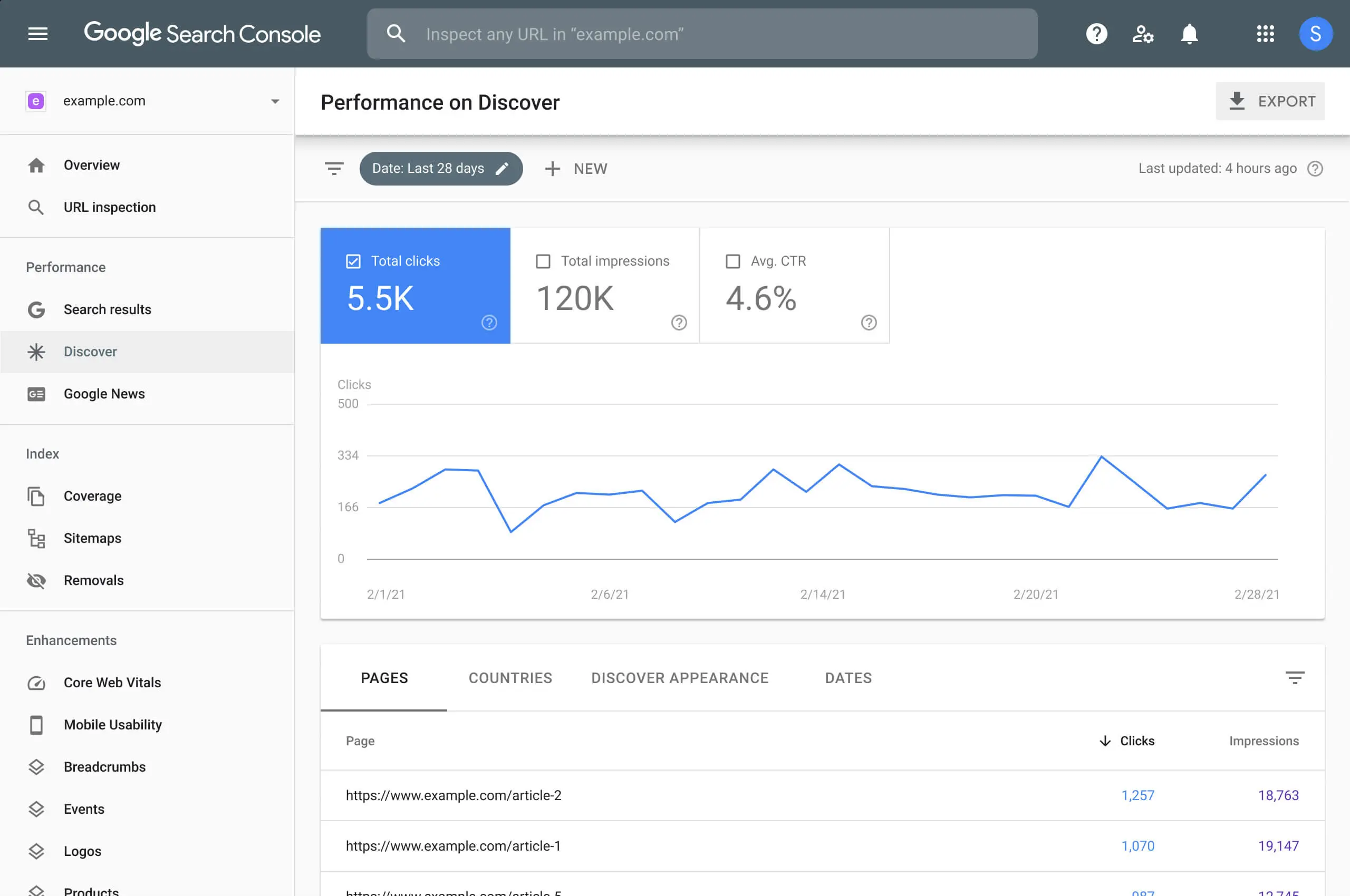 3. Tracking Keywords
An essential aspect of the best silo pages is determining the most important keywords. If a specific keyword keeps repeating, it will help determine its content to improve its organic search ranking.
Using important keywords rather than random phrases is also important, making it easy for Google to relate relevant pages to the search query.
4. Keyword Research
Regarding SEO, keywords are essential; you must conduct proper keyword research. In simple terms, using correct keywords increases the relevance of your page, allowing the search engine to rank it higher among content pages.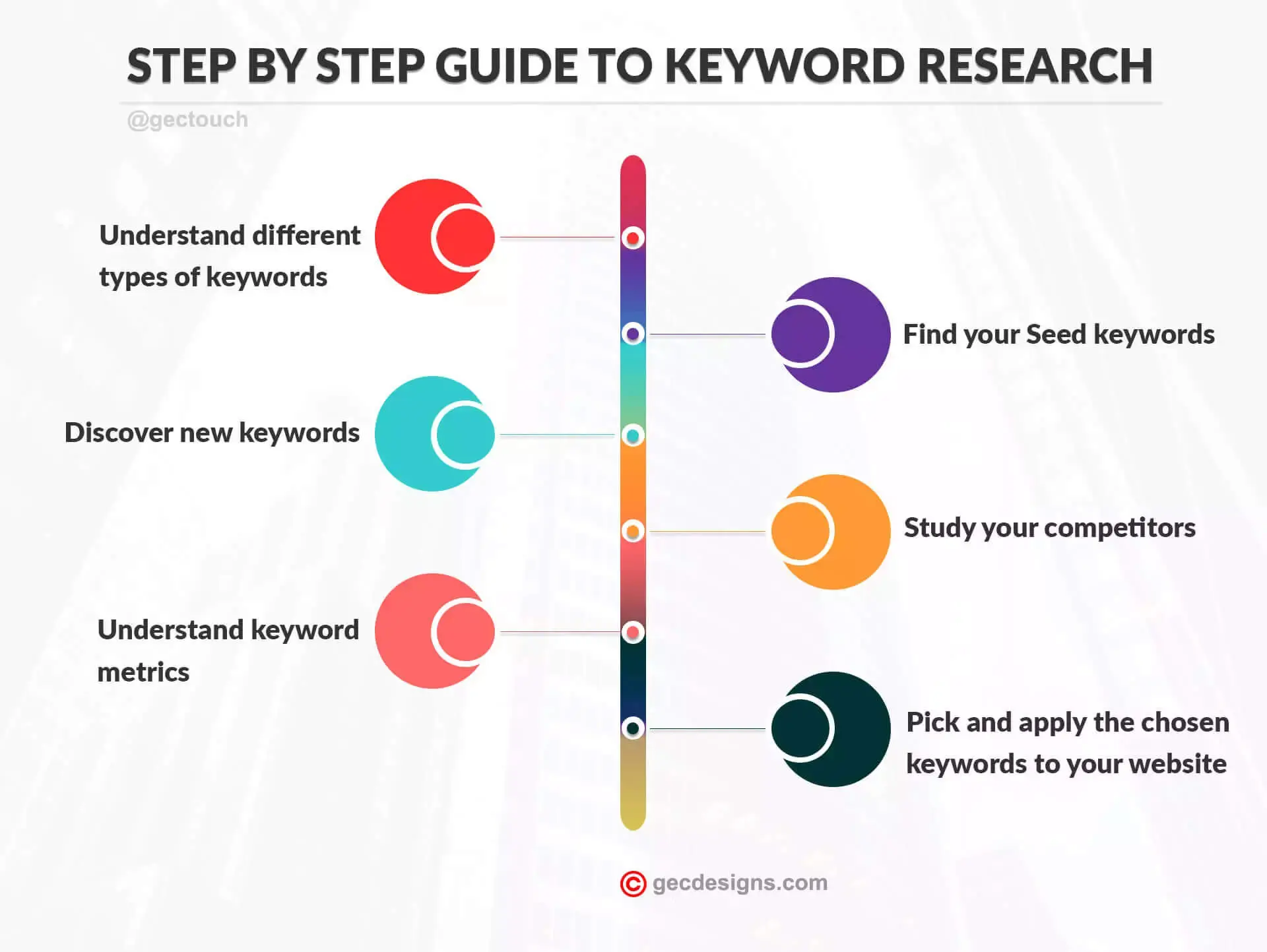 Before you start siloing and reviewing the existing content on the page to get an idea that your SEO strategy is working, you must consider future posts for better marketing opportunities as part of the SEO structure. But to do either, you'll need to conduct keyword research.
You can rest assured that the data gathered from term research will improve your chances of taking the site to the top of the rankings. We suggest you create a database of the top 10 or 100 keywords relevant to the services on the web page.
For keyword research to be successful, you must expand the database as much as possible. Thus, you can pick blog posts and themes even loosely related to the topic or keyword phrase. One essential hack involves using discovery tools for identifying keyword synonyms, giving the content silo more chances to achieve the desired result.
Once the database is ready, enter all the keywords into the' Manage Keywords' tool and name this category of phrases. Then, using a Ranking Monitor, you can view keywords with the highest and lowest hits before cross-referencing them with your ranking data.
This will help you filter out the non-relevant keywords and produce suitable content for the website.
Creating Content Relevant Pages
Related content is the difference between a site realising its true potential and remaining under the radar. So, you need to find content that isn't currently part of your SEO strategy but can improve your site's ranking and relevance.
You can try some common SEO tools below to improve your marketing services. The best method to create content is making it evergreen, ensuring it's always relative and kept up to date.
1. Single Page Analyser
You can start by using a Single Page Analyser, showing the frequency and distribution of a keyword. You must analyse the page to determine if you've maintained a prevalent theme, including internal links and URL structures.
You can find out if the keyword usage is low to make the required changes. Once you've narrowed down the recurring theme of the page, you need to spread the keyword throughout the page evenly.
2. Multiple Page Analyser
Another technique is to compare your page to other sites using a Multi-Page Analyser, displaying the top SEO pages and their URL strategy. You get to know how the best pages work and the number of times your chosen keyword features on those pages. Following this, you can design your page using an SEO silo structure.
3. Search Engine Index Tools
If you remember, we had spoken about leaving a mark compared to other content marketing sites. So, you'll need to provide in-depth information related to a topic to make your page the best. Using advanced search engine tools, users can analyse the content of different search engines.
You can explore various online domains to see how your terms rank on other pages. It's important to understand the structure of these pages, allowing you to develop efficient website siloing.
Clear Content Themes
Once you know what keywords to use and curate your unique content, you must develop clear content themes. Virtual marketing services make it easy for prospective buyers to meet their needs.
We recommend that you plug the gaps in content siloing by looking for services full of potential but currently lack the information on the page. Including these categories is essential, allowing the site to match the best website and pages. This is the first step to being competitive in the content marketing world.
To have a dominant theme on the website, you need to consider primary and secondary content categories. But if any content seems irrelevant, don't hesitate to remove it, as it might lead to a dip in the rankings.
Implementing The SEO Strategy
There is more than one type of silo content strategy in SEO, so users and search engines can easily recognise the marketing theme. These are virtual and physical silos, and although both function similarly by formulating internal linking strategies, there is an inherent difference.
We believe you can create a top website without using physical silos, while its virtual counterpart is more important. However, a physical silo can help emphasise the themes, so you can decide whether to use them, depending on your preference.
Irrespective of your choice, it would help develop a content strategy for the silos, allowing you to design the page with greater control. Now, we'll discuss both these processes individually in the next section.
1. Using Physical Silos
This will help you systematically organise content pages like a telephone directory. You must have five pages, delivering a concrete theme so the crawlers can quickly identify the subject.
Just as a telephone directory without a clear structure is useless, a disorganised website doesn't hold any value in content marketing. Moreover, you should divide each category into sub-categories for better reach and improved rank.
That said, don't create too many categories, leading to confusion. The best content silos don't allow you to go deeper than 2-3 sub-categories because it might lead to issues with inbound links.
Using different silos is good; however, don't neglect regular terms. It would be best to emphasise keywords and regular phrases, delivering more chances of securing a higher rank.
Despite using relevant themes, you may want to connect them to improve user experience. So, if a page shares a topical reference with another page, it would help link the silos together, providing users with all the information. In other words, the search engine sees that you have silos for different topics, meaning the pages stand out.
However, try distinguishing between the various categories and stick to your SEO silo strategy. If you try internal website linking for two very different pages, the search engines will find it challenging to understand the basic theme of the page.
2. Using Virtual Silos
To understand the impact of this type of silos, you can think of the website as a collection of pages or a stand-alone page on the internet. The search engine's job is to analyse and organise the data into specific categories, delivering success in content marketing.
Furthermore, topical relevance involves internal linking within the website, ensuring the content is relevant to users. These types of silos help you design drill-down cross-linking structures by breaking the content into different categories.
Once you create the home page, all other pages support the content to the query through search engine crawlers. People with established pages mostly use virtual siloing to develop an effective site architecture.
Importance Of Supporting Pages
Regarding silos done virtually, supporting webpages are crucial in improving your search engine rankings and creating an efficient linking structure. You must link all supporting web pages to the home page and landing page categories, delivering a consistent theme.
Depending on your silo strategy, you can define the page's theme through the cross-linking structure. This is essential because, in virtual silos, you don't need to have pages in the same category to be recognised by the silo structure or search engine bots. Instead, URL links hold the key to developing an effective silo strategy.
Search Engine Spiders
For search engines to rank your page in terms of relevance, you must link pages in the same category to the landing page. This tells the search engine bots that the content between these pages is related, improving your site's ranking.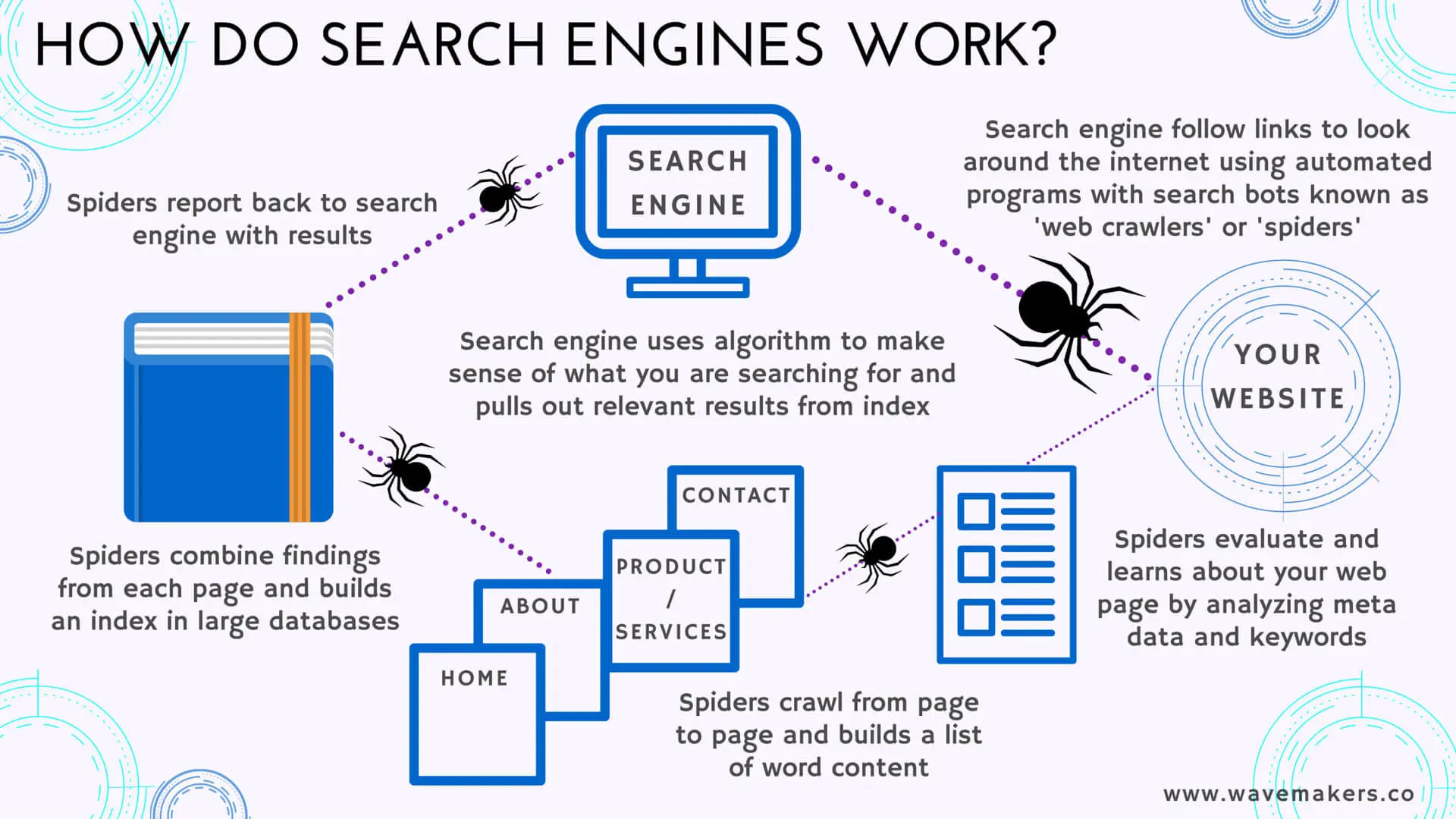 Furthermore, if you have more than one sub-category of support webpages, remember to link them together, without which the virtual silo won't work. We suggest enabling navigation and creating a category sitemap to link the pages. Doing so will increase the rankings, meaning search engines will find relevant content.
Maintaining Silo Integrity
It's easy to get caught up in internal linking, but you must remember not to compromise on the integrity of your silo strategy. Therefore, we recommend linking similar pages to the content landing page and including relevant URL links to other web pages.
While internal linking on the website, don't neglect your keywords and general phrases while building different silo themes. However, linking two support web pages could impact the silo design, which would help add a "no-follow" link. This link ensures the search engine doesn't pass the Page Rank, meaning the page remains unaffected.
Site Linking
We've spoken about site linking several times, so it would be best to provide a couple of pointers for your benefit.
Overall, three primary linking techniques — inbound, outbound, and internal website linking — ensure that your virtual silo process is spot on. So, let's discuss these techniques in greater detail.
1. Anchor Text
Before we delve into the intricacies of SEO silo linking, you must know about anchor texts. The anchor text determines the relevancy of the subject after linking, thereby attracting the target demographics. One way is to use target keywords as the anchor text, making the content suitable for website visitors.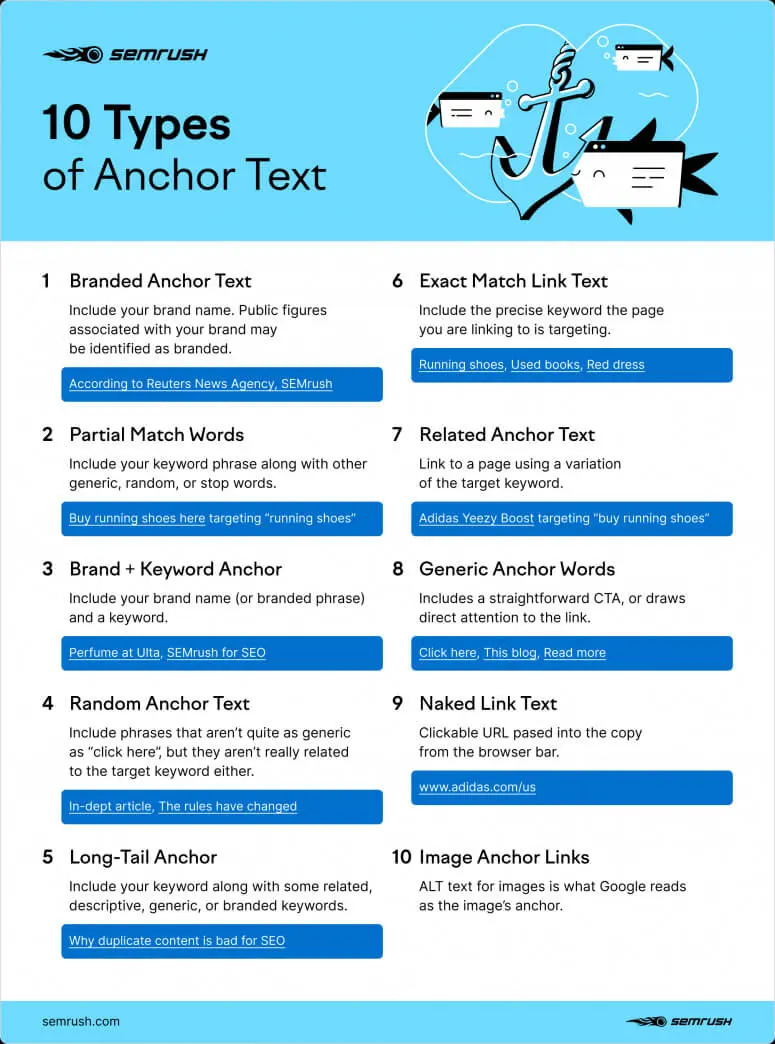 2. Inbound Silo Links
A proper link strategy boosts the rankings and helps attract the target demographics. With inbound links, you need to include the company name in the link text, allowing the website to rank along with other companies.
Similarly, you must include target keywords in the link text to rank according to the content. But there is a chance that search engines may pick up on this trick, suspecting manipulation. So, words need to be natural and free-flowing rather than restrictive.
Google relies on the following factors to judge the effectiveness of inbound links.
A) Suitable Anchor Text
Firstly, the text link should have the relevant subject according to the page, ensuring the content is worthwhile for consumers. Additionally, adding keywords to the anchor text works better for the strategy for silos in SEO.
B) Using relevant Links
You must link secondary pages to the website that can attract more customers. But it would be best to link responsibly, as search engines don't care much about irrelevant content.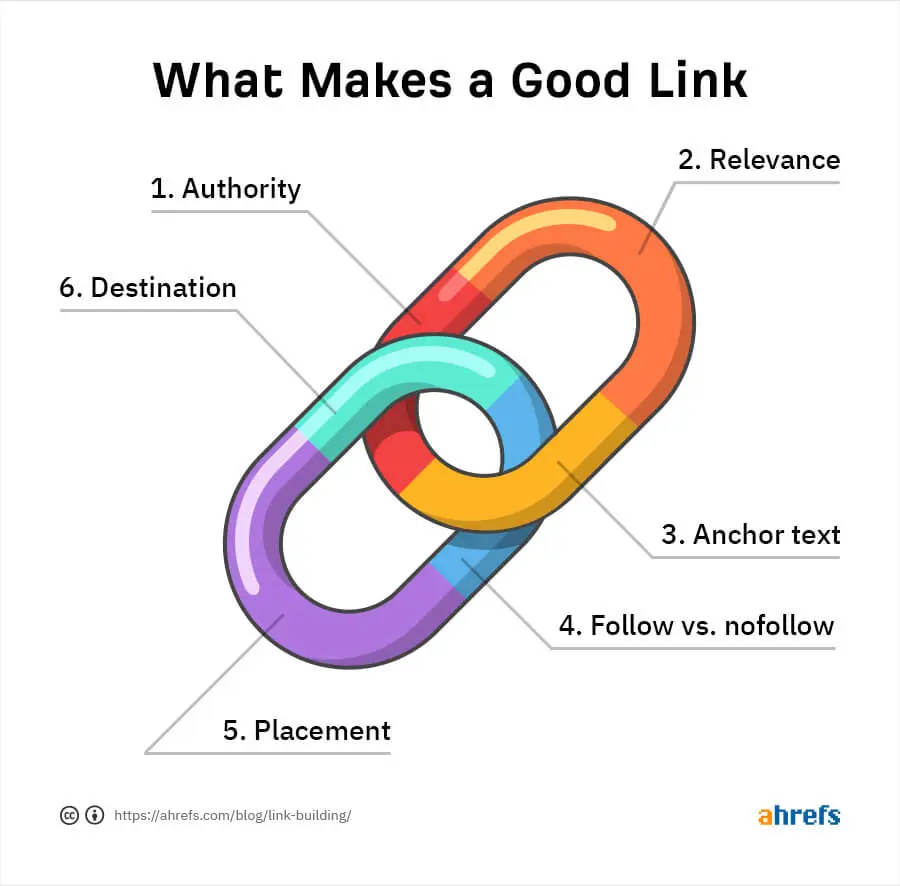 C) Don't Buy Links
For effective link creation, never purchase links to increase hits on the site. You could face hefty fines, and your rankings may drop if search engines find engagements in unethical practices.
D) Natural Link Acquisition
Focus on natural link acquisition, getting the best websites to link to your silo pages. Again, mixing up the number of sites that link to your page would be best, as having only top websites will lead to inquiries from search engines.
Hence, mix and match with upcoming websites to steadily increase your site's relevance.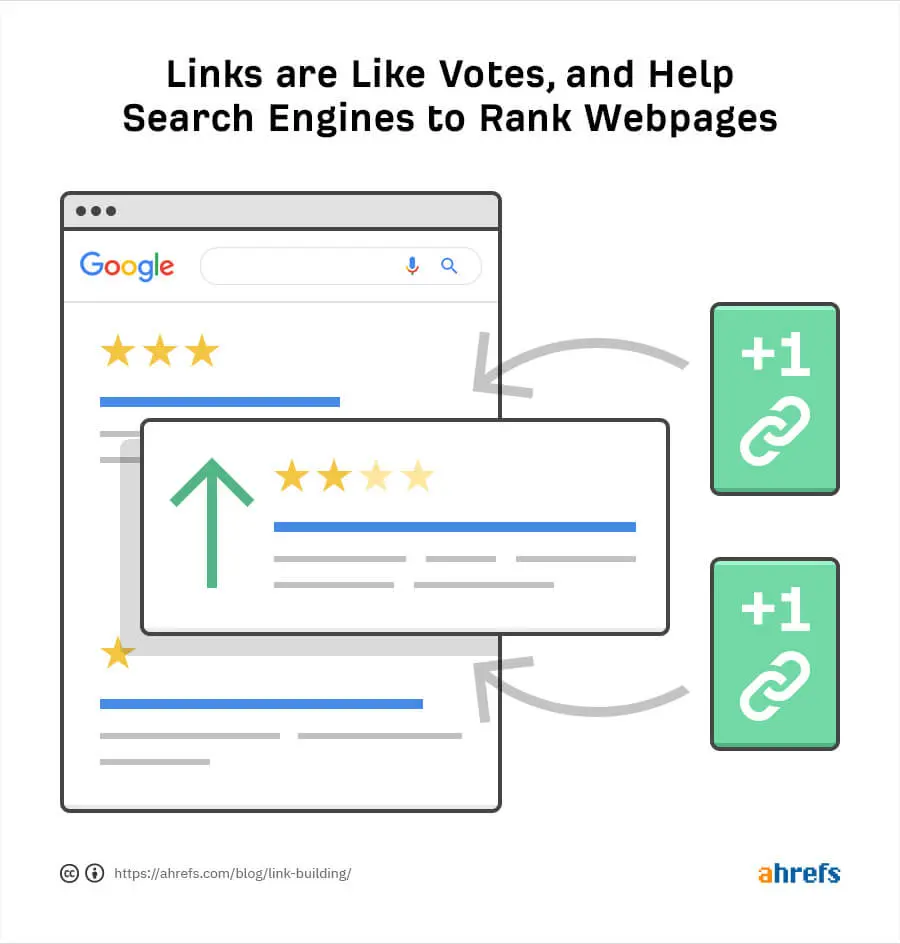 3. Outbound Silo Links
If you link to other websites, you're using outbound links. Let's look at the process step-by-step to understand how these links work.
It's perfectly valid to think that using these links will harm your chances of attracting visitors. Some links may direct users to sites with more relevant information, causing you to lose out on prospective buyers. Understandably, most people focus on inbound rather than an outbound links to increase traffic.
However, people fail to realise that avoiding outbound page links may prove detrimental to the site's success. As an expert, you must direct your website to other relevant content so that users can trust your site. Failing to do so will create an imbalance you can only correct using appropriate keywords.
Instead of providing links to rival silo pages, you can use SEO to link your website to other relevant content.
4. Internal Site Links
You'll find that inner-silo and cross-silo linking are internal site links. The basic purpose of this technique is to make your content stand out, for which you can use on-page elements and on-site navigation tools.
Furthermore, reviewing the site history helps you design the website by rationally arranging popular topics. You may develop a website with colourful images and graphics, but search engines crawl content stripped of its design. So, while it may help readers navigate better, search engines may find it difficult to rate the website.
The most important aspect is the home page and its appearance on the search engine. For example, the menu items on the main webpage must support the content in that category. This is known as first-level navigation on a site.
In contrast, second-level navigation refers to individual category landing pages comprising primary and secondary silos. Depending on the services available, a user will choose the sub-category from the drop-down menu suitable to his/her needs.
An example would be the left or right menu option, making it convenient for users and search engines to find the desired information.
SEO Silo Requirements
To develop an effective strategy for silos in SEO, it's essential to know your content requirement. The main aim should be keyword-rich content, but you need to determine how suitable content is for competing with the top pages.
The basic principle of securing better rankings is to have enough content, meaning users have more than adequate information. Additionally, you must measure the scope and track the requirements of people depending on the services that receive the most hits.
This will provide a good idea of which category is best suited to the site and which pages aren't performing well.
Role Of Social Media
Social media proves extremely useful in fulfilling your strategy's potential for silos. One of the crucial aspects of SEO silos is to reach out to the audience, generating organic traffic for the site. So, social media is indispensable in helping you build target demographics to improve your rank.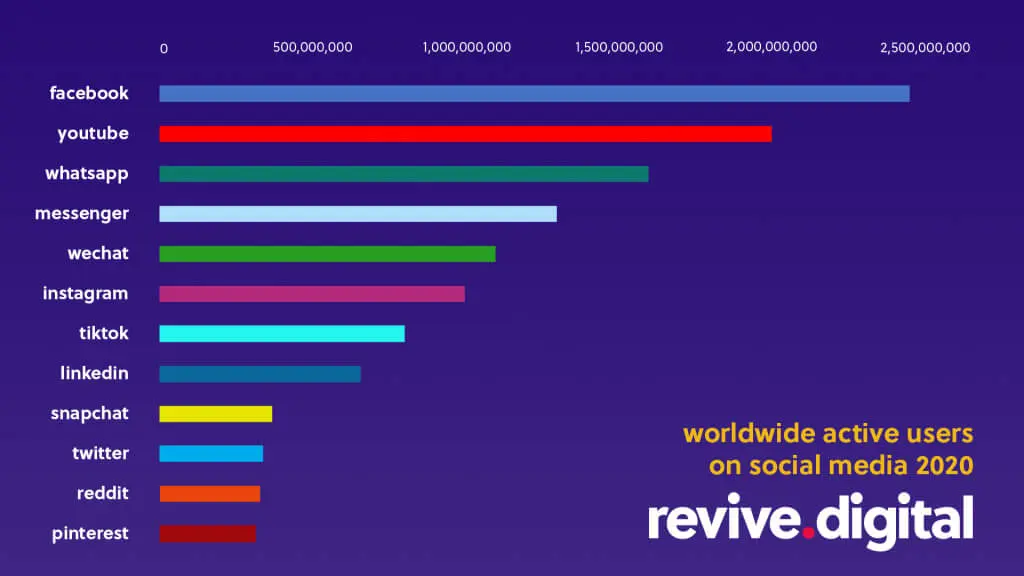 Irrespective of your services, social media acts as the launching pad to succeed in content marketing. For example, consumers browsing through Facebook or Instagram will come across your blog posts and click on the link if it's suitable for their needs.
You can make a database of users who find the content desirable, helping you build the site architecture. It will also allow you to weed out content lacking in relevancy to maintain a consistent theme throughout the site.
Circle Silo
If you already have an established silo page, we recommend employing the circle strategy for silos. Think of it as a fishing net that gathers all the information and directs it towards your site.
You need to develop a circular silo of blog posts around the leading silo site. These blog posts help improve organic traffic on the site, allowing search engines to place your page higher up the list.
You can start by producing blog content based on a specific topic, forming the crux of the silo page. Next, you need to link the posts to one another within the framework of the content silo. Every content must have a link that takes you back to the main page.
Remember that every blog must link to only one silo page, as more links can confuse search engines and have the opposite effect.
Creating Your Content Silos
We hope you have a better idea of using silos in SEO.
Sometimes it takes time to get the desired results, so don't panic and trust your strategy for silos. Also, siloing will not make your site better than others; you must back it up with additional SEO architecture.
Additionally, ensure you continue to do other SEO strategies, such as link building and writing quality content; your website's content is the key to ranking higher on Google and Bing, respectively.
If you need help or assistance in writing siloed content or building backlinks to support your designing the perfect parent page or any on or off-page SEO, reach out to our team, and we will happily help.