Every marketing strategist strives to create unique content for SEO campaigns!
After all, well-optimised, high-quality, unique website content adds sufficient value to a website, boosting its rank on Google's search engine results pages (SERPs). However, it can significantly deteriorate the website's SEO rankings if not done correctly.
So, to answer the question related to the importance of content for SEO — unique content is essential, be it for Google or any other search engine. Before diving into the details, let's focus on the concept of unique and duplicate content.
So let's answer the question, how important is unique content for Google?
What Is Unique Content?
For starters, unique content means content that's 100% original and isn't duplicated elsewhere. It's a term that relates to search engine optimisation (SEO) as it plays a vital role in determining search rankings in SERPs. This is because Google Search algorithms penalise websites that post duplicate content while rating unique content higher in the SERP.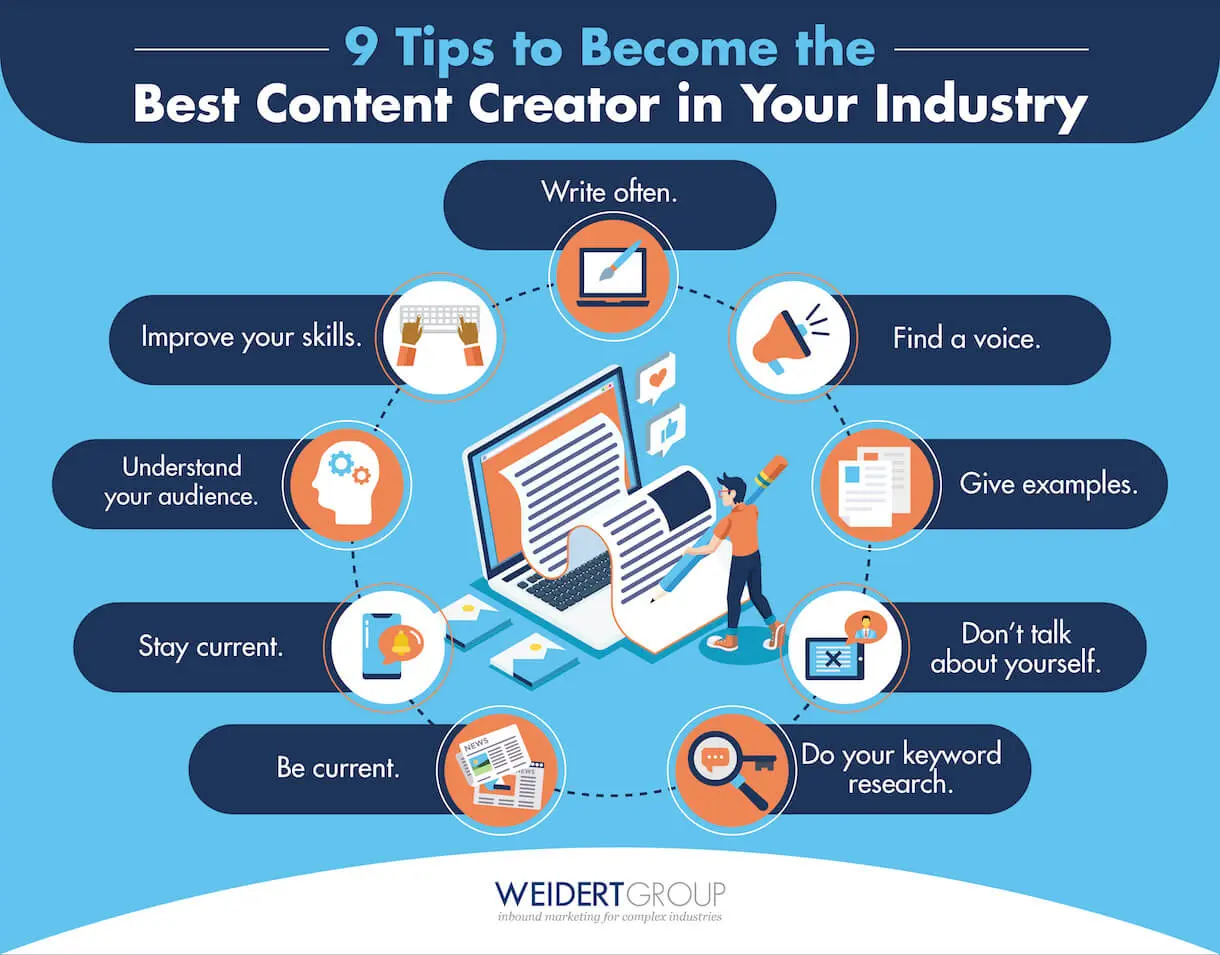 Websites can improve search engine rankings by creating unique, original, and resourceful content. No wonder it's an essential concept in the digital marketing world.
Pro Tip: If you experience writer's block, take a break. The fastest way to lower the quality of your content is to push through writer's block.
Unique Content Vs. Duplicate Content
Let's dive into the details of both content types. Duplicate content is the complete opposite of unique content; it's identical content published on several websites, proving detrimental to the site's value and search rankings. Google tends to remove these websites from the search index.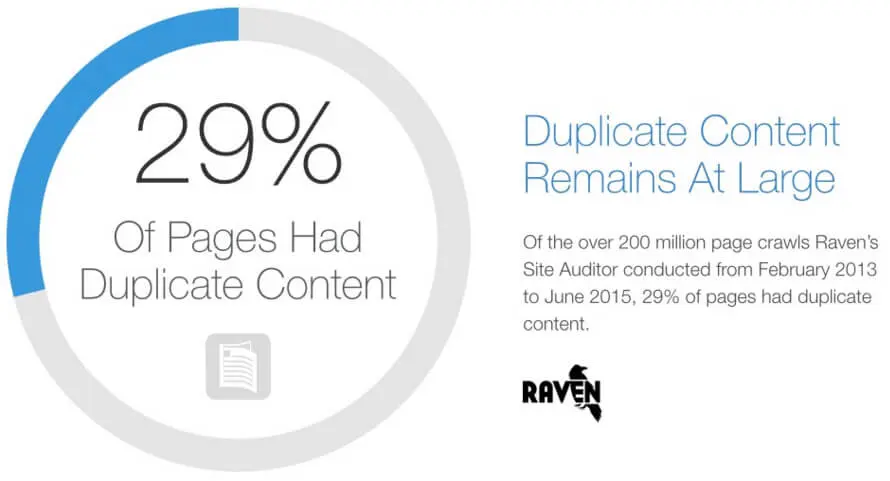 As a search engine, Google always tries to present searchers with the best possible results for their conducted search. Consequently, complex algorithms are used to identify the sites providing the highest quality unique content. When any website tries to trick the algorithm by publishing duplicate content, Google penalises them.
To rank higher in the SERPs, a website should optimise content using relevant keywords while paying close attention to quality and relevance. Search engines like Google invest a ton of time and resources to ensure that they match content to the relevant search intent of the user. So, unique content creation is the way for websites to rank higher.
Content Value In SEO
According to Google Search Statistics, Google processes more than 40,000 search queries per second. This amounts to almost 1.2 trillion searches every year. So, you can imagine how Google algorithms are evolving each day to meet the search demands of every user with the best possible SERP results for their queries.
Google's bots and search crawlers crawl websites to determine the most relevant match to your search query. They then rank the pieces of content based on their quality, uniqueness, and relevance to the user's search. So, to create valuable website content for SEO, it needs to be beneficial to the searcher.
Here are a few points to keep in mind while creating content for your website; take a look:
1. Informative
Most users search for relevant brand, website, or company information. So, ensure you include all the required information about your site, including its operating hours, location and contact details.

2. Credibility
Searchers should know that your site and content are credible and trustworthy. You can ensure credibility using citations, organic research, backlinks, testimonials and reviews from previous clients. This will help boost your website's reputation among competitors.
3. Valuable Content
Valuable content relates to uniqueness in more ways than one. Keep in mind that if you start writing a blog post on "how to bake a cake", it should provide more value while being different from competitor blog posts.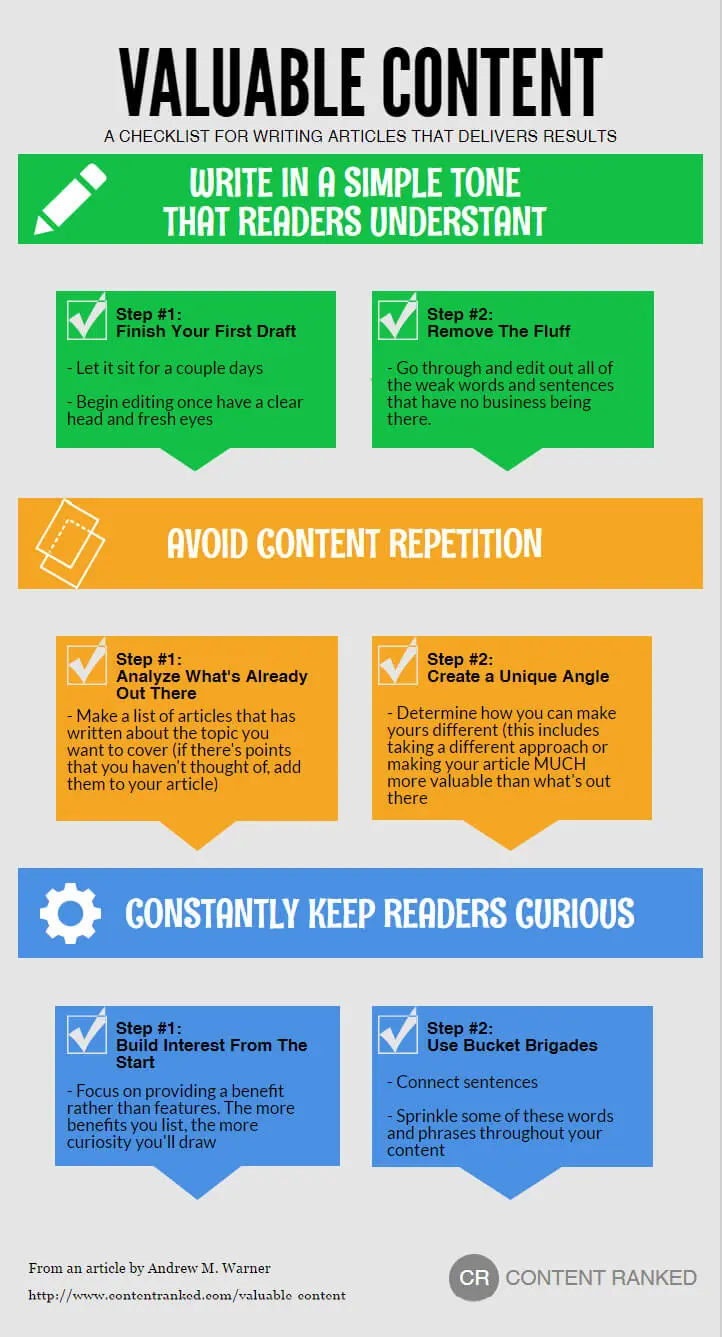 4. Quality
Apart from being valuable and unique, your piece of content should not be deprived of quality. Make sure it isn't outsourced on other websites. Also, create high-quality content to give your readers a good experience rather than improve your SEO rankings.
5. Engagement
Engage with your readers via social media sites, comment boxes and regular blog posts and updates. While creating content, avoid spelling mistakes, factual errors, and too many ads to promote your site, distracting visitors. Instead, add stock photos or high-quality images and colour to your website alongside your content to be visually appealing.
Is Unique Content Important For SEO?
Without a doubt, high-quality, unique content is important for SEO. The first reason is that Google prioritises both relevant and original content compared to duplicate content, which bears the risk of being penalised by Google and other search engines.
In other words, your website won't rank higher in Google's SERP unless your content is original, credible and helpful to searchers. Additionally, websites with duplicate content aren't given any importance compared to sites with unique content.
Instead, they risk being penalised, thereby losing their reputation in the content marketing industry. On the other hand, unique and quality content can add value to your SEO campaign. With more links, directories and citations on articles, you'll be gaining the trust of readers and visitors for being a reputable site and authority in the industry.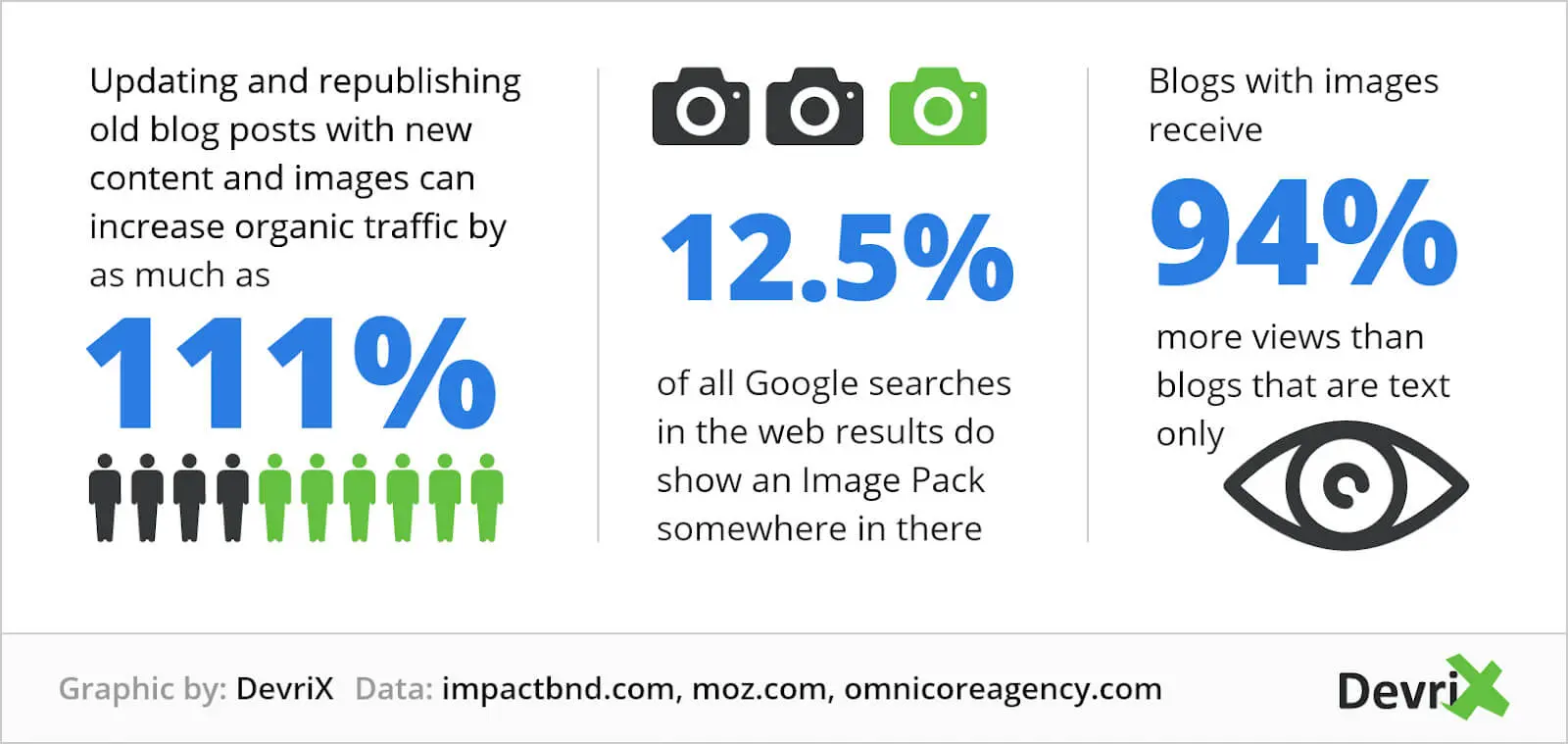 Clients will be more inclined to do business with you because of your unique information and credibility as a website. To sum up, here are the benefits unique content offers.
1. Better SEO Rankings
Websites with original, high-quality content will rank higher in Google SERP. This is because search engines like Google will consider them a better match to a relevant search query conducted by a user.
2. Boost In Reputation
Higher SEO rankings will ensure a significant boost to your website's reputation. You'll be gaining authority as an expert in your respective field online.
3. Higher ROI
As a business owner, you'll have to invest time, effort and resources to build a brand name online. But all that will be going to waste unless you improve your website's SEO ranking. So, creating unique content containing relevant information regarding your business will prove useful in the long run, ensuring higher ROI.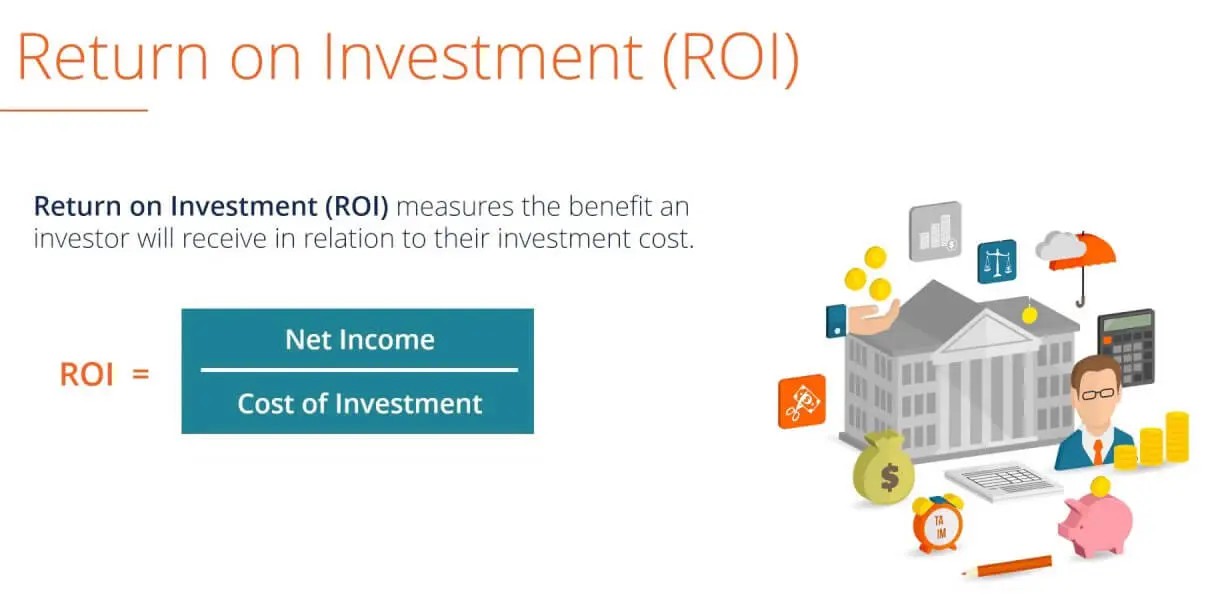 4. Attracts Readers
Unique content means the original presentation of relevant information. The originality and uniqueness of content encourage users to visit your site and read your articles and posts. They'll spend more time on your web pages, which boosts brand visibility.
5. Improves User Experience
While searching for someone to write content, people tend to find answers to questions by going through several resources simultaneously. The most relevant, valuable and complete content stands out among all the information.
That's why it's important to find valuable data from different sources for creating an informational text. This will help you write more unique and insightful articles than competitor websites.
6. Reduces The Risks Of Running Into Legal Issues
You might have legal issues if you copy content from other web or social media pages. The owners of these pages may claim the rights to their created content, and you'll eventually have to pay the price.
Play around with words and thoroughly research to avoid getting flagged for plagiarism. Websites with 100% unique content are more credible and trustworthy to Google.
Is Optimised Content Important For SEO?
Optimisation plays a crucial role in creating unique content; without this, your website won't rank higher in Google's SERPs. No matter how unique and original your content is compared to other competitor websites, make sure you optimise it while creating it and make your website more human-centric to your target audience.
In other words, produce unique content focusing on what your potential audience wants to read about rather than what you want to say. Create helpful content that most visitors will easily understand and find informative.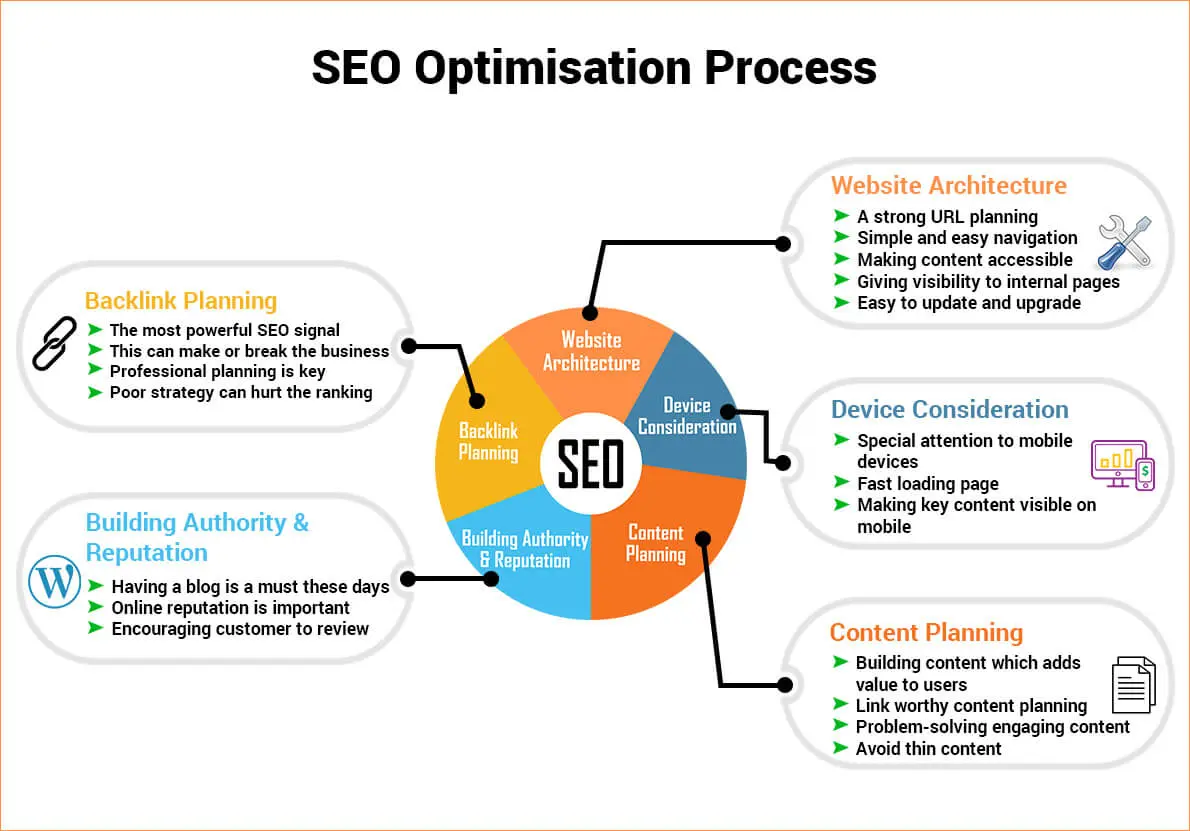 Additionally, optimisation means you'll have to pay attention to the technical stuff, including factors like the meta title, meta description, keywords and links. This will help Google or any other search engine place your website higher on the search results page.
Creating Optimised Unique Content For SEO
Irrespective of your business or industry, finding a relevant, new topic to write on is not easy. Most websites in articles and blog posts cover almost every topic. This makes it difficult to create original content that's never been published before on any other platform.
But even if a topic has been covered a million times before, there are ways to write it uniquely. Following the points highlighted below will help create original, high-quality well-optimised content.
1. Keyword Research
Start by planning your SEO and content marketing strategy. This will help you create unique content and improve your chances of ranking higher on the search results pages (SERPs). But for this, you'll need to know the terms, words and phrases related to your business that people search for.
The best way to do this is by conducting keyword research; you'll then come across a list of relevant keywords searchers generally use while conducting a search query. Use these keywords to determine a suitable topic to create your unique content, which search engines will easily find.
Keep the following points in mind during keyword research:
Your primary focus should be on long-tail keywords
Refrain from bidding on highly competitive keywords
Match the title and topic to the keywords
Use a reliable keyword research tool like Keyword Planner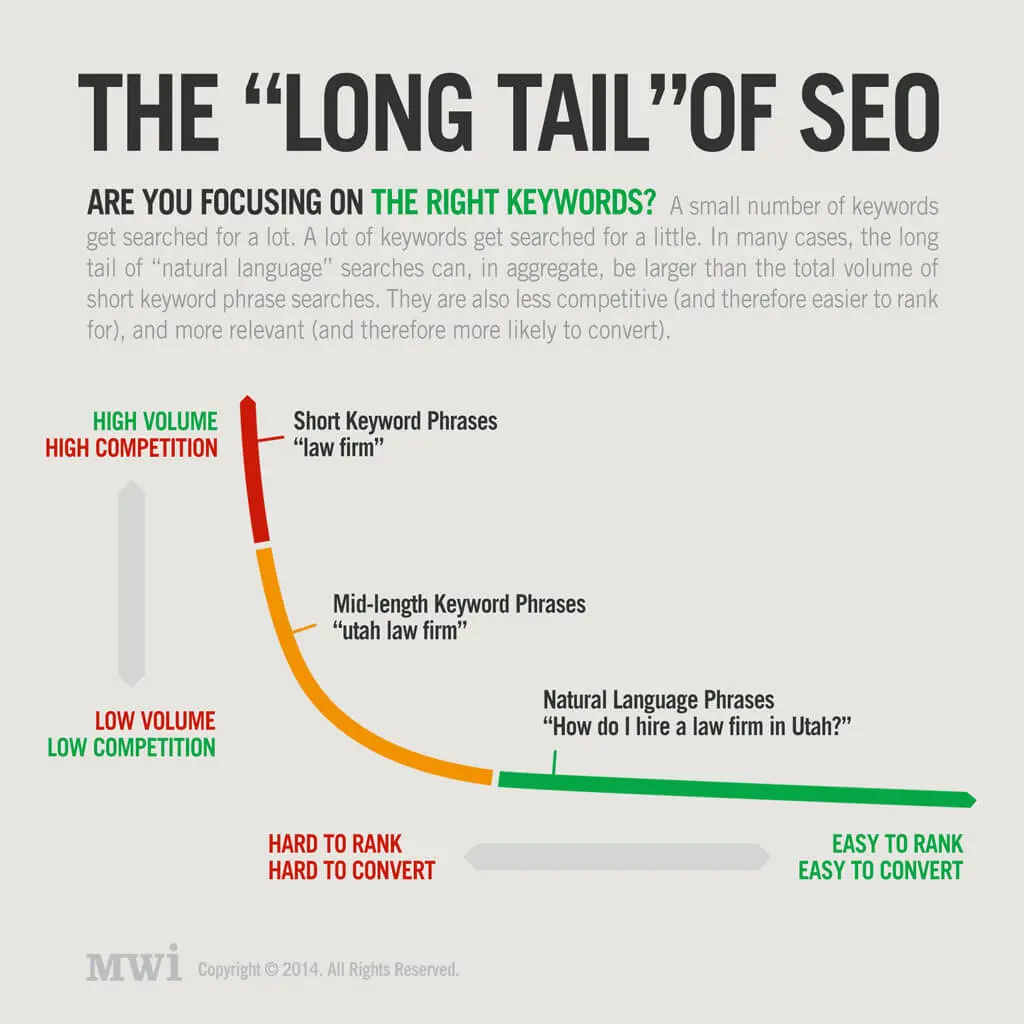 2. Make It Your Own
Never copy and paste content from one website to the other; it will produce duplicate content, and your site will also be flagged for plagiarism. Instead, research and read articles and blogs written by other content marketing strategists. This will help you understand how the other writers have dealt with a particular topic or subject.
You can then add your spin to the article to make it unique. Include your views and highlight the points that may not have been covered elsewhere. Be creative and include new and relevant information to address the common queries and concerns the audience might have.
We would also recommend using your style and format to make the articles look more original. Finally, use tools like Copyscape to make sure your content is 100% unique. All you have to do is enter the URL of the website or doc file and submit it; it will come up with a list of sites that might put you at risk of duplication or plagiarism.
If this happens, make adjustments to your content so that Google considers it original instead of penalising your website for creating duplicate content.
3. Don't Divert From The Topic
Creating unique content without diverting from the topic and your target keyword. Avoid targeting many keywords and writing about anything under a single title. This wastes time and effort and prevents you from creating unique content that's relevant and useful to your target demographics.
Focus on your topic and write content based on the keywords you've chosen to rank higher in Google's SERPs.
4. Target Audience
Numerous sites might have already covered the topic you plan on including, and there may be nothing unique left for you to write about. But what you can do is create content based on your target demographics.
Think about what message you'd want to provide your audience and the purpose of that message. Then focus on what you'd wish your target demographics to do after reading your article or blog post. Would you want them to engage and read more of your posts, or if you'd like to convert them into leads and buyers?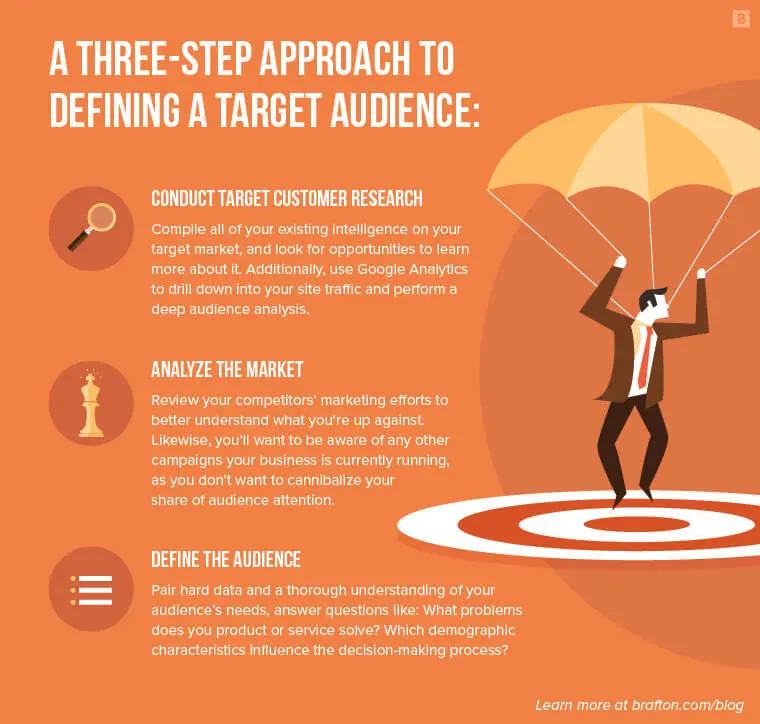 Having a good idea and goal in mind will help answer these questions. In turn, you'll more likely come across an original idea to write your unique content, which is important for SEO.
5. Update Existing Content
You might own a website that's been around the industry for a significant period. If that's the case, your website might already have several pages you may use as a starting point for creating unique content.
Utilise the features offered by Google Analytics by logging in and navigating to the "acquisitions" page. You'll need to select the "organic search" option while setting the primary dimension as "landing page". This will help you get a list of all the pages of your website that get the most traffic from Google and other search engines.
It provides metrics like the bounce rates and the average session duration for each page. Now, if you notice a particular page getting a relatively higher volume of visitors, but most of them leave to go back to Google's SERPs, that's a sign of improvement.
Remember, your website has already established a position in the SEO rankings; plus, you already have a topic people are interested in reading. Adding more helpful information to your existing content will make the content more unique and valuable to the visitors. It will also reduce the bounce rates of your website pages.
6. Engage With Potential Customers
The best source of content ideas for writing web content is your customers. After all, your primary goal is to attract them. That said, gathering relevant and exciting ideas from clients is not that challenging.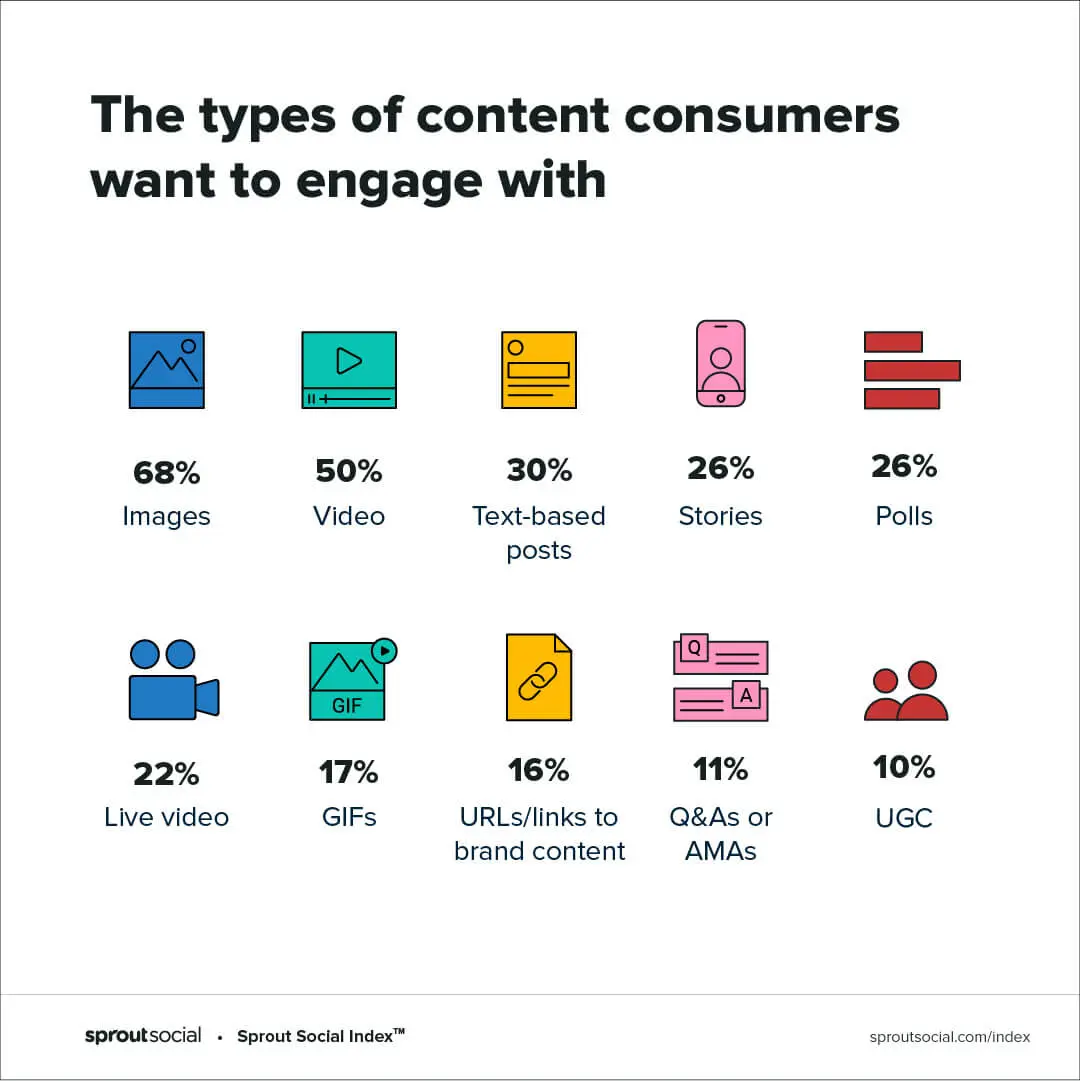 You can ask your customer service and sales teams their generally asked questions. The answers and solutions to customers' most complex questions are perfect for writing an article or lengthy blog post. You can also create an on-site FAQ section to answer the more straightforward questions.
Another great way of getting ideas to create one-of-a-kind content for your website is by asking followers on social media about the kind of stuff they'd like to see on your site. This will give you a new perspective to create the best content for your site. You'll also have an audience ready to give your article or post a read.
Of course, any social media platform is a bonus, serving as a great place to look at user-generated content. You can get your customers involved in the content creation process if they are more than willing to share their pictures and product opinions, among other things.

7. Creativity
The next aspect which requires attention in any content marketing campaign is creativity. There's no denying that data-driven keywords are exactly what you need to begin unique content creation. But there are also high chances of competitors using the same terms and phrases. To stand out, you'll have to give your creativity a boost.
Suppose you've previously created content on a relevant topic, which was unlikely to succeed. In that case, don't hesitate to give the article another chance. Approach it differently yet excitingly; include humour and impactful graphics. This should help you create unique and capable of adding value to your website.
8. Maintaining Freshness
Search engines like Google rank websites with up-to-date and fresh content higher on the SERPs. So, if you have a library of content, update the articles or eliminate the obsolete pages to make way for the latest unique content that will prove more beneficial to the user. This will also allow search engines to know that your website is well-maintained.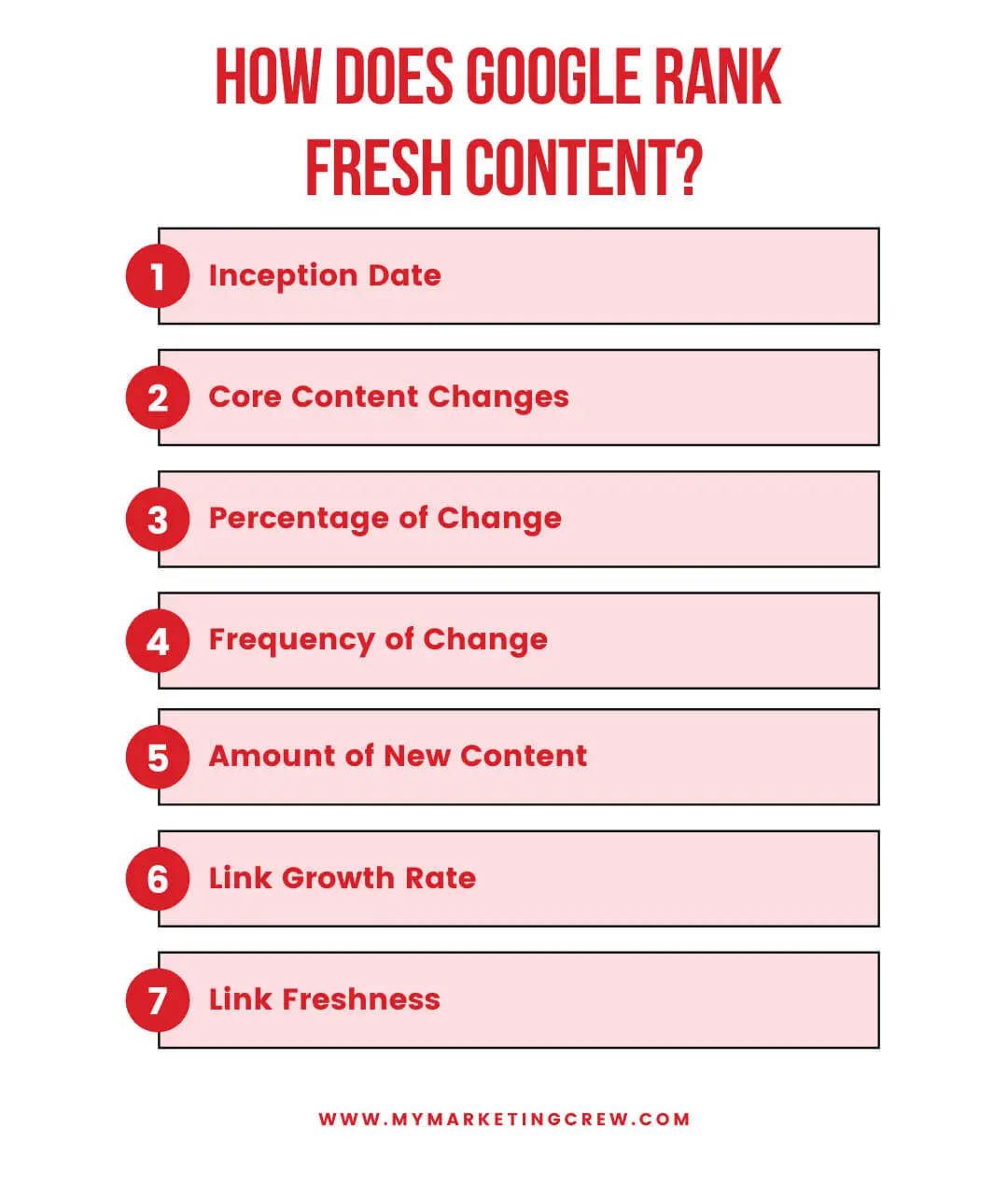 You could also search for ideas on relevant and running topics by typing in keywords in Google's news search area. This will give you the latest news, a list of stories, and current trending information in your industry. You can then utilise the knowledge and stories as inspiration to create unique content.
9. Detailed And Useful Content
Ensure you conduct the required research to present your readers with an in-depth solution to their most asked queries and concerns. The best way to do this is to search for information related to a specific topic online from various sources and then compile it into comprehensive articles or guides.
The detailed, informative guide will enable the visitors to gain the required insight for which they had been conducting a search query in the first place. Include even the most minute details on other sites might have missed. This will ensure that your website is more valuable than competitors, providing substantial value to the users.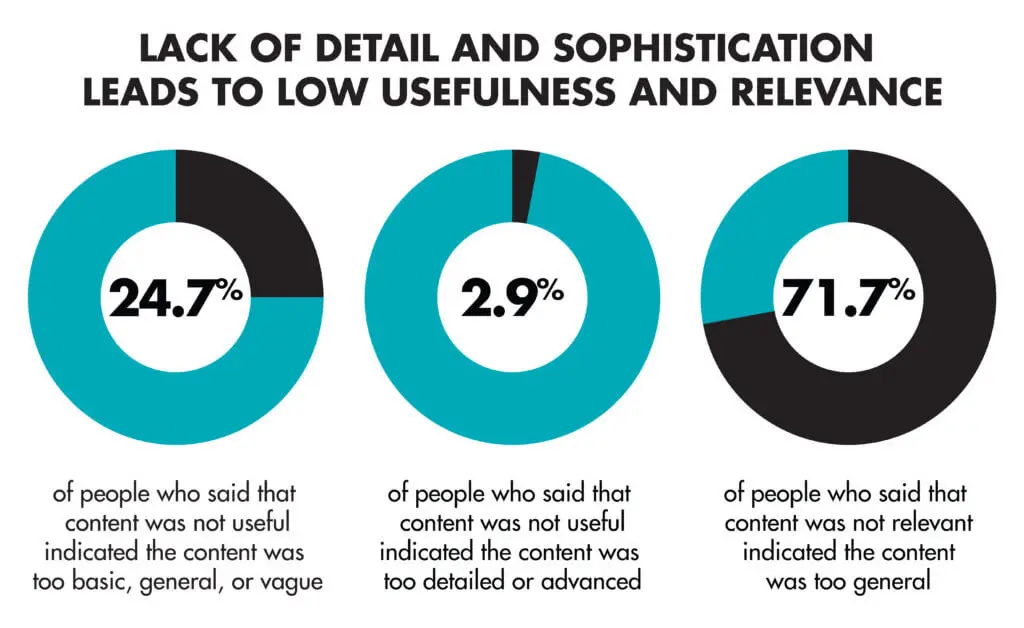 That's precisely the type of content Google tends to rank higher in the search engine results pages. But the tricky part is understanding how detailed and thorough your content should be.
One of most website owners' most significant mistakes is throwing in more than a thousand words to achieve a specific word count. Keep in mind that certain search queries require a straightforward answer. The people searching for these questions won't wish to spend much time reading a detailed, long article or post on the topic.
On the other hand, questions related to "why" or "how" will need a more in-depth article with all the necessary information to help people get the answers they require. Long story short, take your competitor's content, user search query, and the preferences of your target audience when deciding the depth of information needed to create unique content that's important for SEO.
10. Multimedia-Rich Content
Most websites depend on text to create unique content to attract potential clients, but that doesn't mean it's the best way to present your content. Other formats, images, videos, and audio can make your web pages stand out among competitors.
Start by selecting a format that you think would be easy to understand. Once that's done, optimise content, the images, videos and other multimedia, and the pages to make it easy to read. The best way to do this is by using a content delivery network (CDN). It will take the load off your servers, improving your website's speed to ensure the best user experience.
Whichever format you choose, use descriptive text to provide the required context to both search engines and the users. You may add a transcript for videos and podcasts, while images can use alt-text and captions.
You may also mark your multimedia with structured data to increase the chances of getting the desired results. Just remember not to go overboard when it comes to media; too many images or GIFs, for that matter, can turn out to be obtrusive, which eventually might work against your content marketing goals.
11. Quality Content
While you think about what users want and the factors based on which search engines rank websites on their SERP, think about the improvements that can be made. Think about this — would your website be the first choice if you conducted a relevant search query? If yes, that's great; all you need is to look at the technical stuff to allow the traditional SEO to come into the scenario.
On the other hand, if your answer is no, you'll need to think more about adding value to the site's content. Users are more likely to stay on the page longer and not return to Google's SERPs when provided with substantive, high-quality, unique content. This will not only make them familiar with the topic but will also build trust.
Regarding what high-quality means in this aspect, we'll need to look at the content type, nature and industry. If we go by Google's search quality evaluator guidelines, the characteristics of high-quality, unique content are as follows:
Any unique informational content should be original, accurate and presented professionally.
News content should be cited well, detailed and accurate with original reporting.
Artistic, unique content should be original, conveying a high degree of skill.
Brands and online businesses creating content must pay close attention to the standards mentioned earlier. This is because Google's algorithms emphasise expertise, authoritativeness, and trustworthiness.
Keep in mind that you are creating quality content for SEO, and that is what's needed for your brand's success in the long run. All the factors are related to content quality in more ways than one, so it's not something to ignore.
What Not To Do When Creating Unique Content For SEO?
After going through the factors highlighted above, we are sure you'll give in your best to follow the SEO content creation practices. However, it would help avoid a few things while creating unique content, as they are bad for your SEO and content marketing campaigns.
1. Creating Duplicate Content
Never copy the content created by another writer, and make sure you stay away from plagiarism. Duplicate content can not only cause search engines like Google to downgrade your SEO rankings, but it also may create legal trouble for you as a web content writer.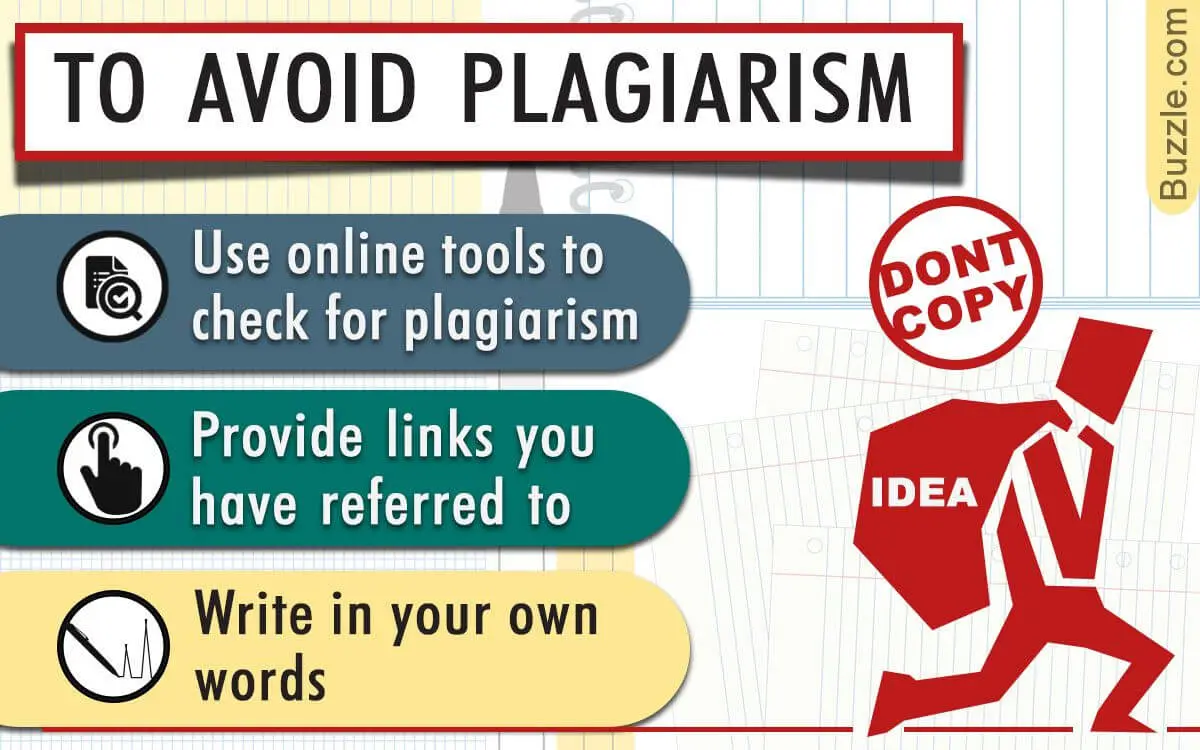 2. Avoid Slacking Off
Make sure your content is constantly updated and posted regularly and consistently. If your website is low on new articles and posts, you'll lose the interest of potential clients. Try to publish unique content at least once a week, and for steady and consistent results, publish at least three articles or posts every week.
3. Overusing Keywords
Refrain from stuffing your article with too many long and short-tail keywords; this will only lead to penalisation. Maintain a suitable keyword density to keep your content unique and SEO-friendly. You can also check your keyword density using any free tools available online.
4. No Links
Google prefers content that provides additional resources to help users understand the article topic. So, make sure you link the pages on your site to improve SEO rankings. You could also build backlinks; this doesn't mean buying them using black hat techniques. Build trustworthy relationships with other sites by asking them whether they want to link to your web content.
5. Missing Alt Tags
While creating unique and quality content for your website, writers often miss out on the SEO title tags and meta descriptions. You must be careful about this as they help search bots understand the web page's content. Ensure that these tags are enriched with relevant keywords that are strategically placed.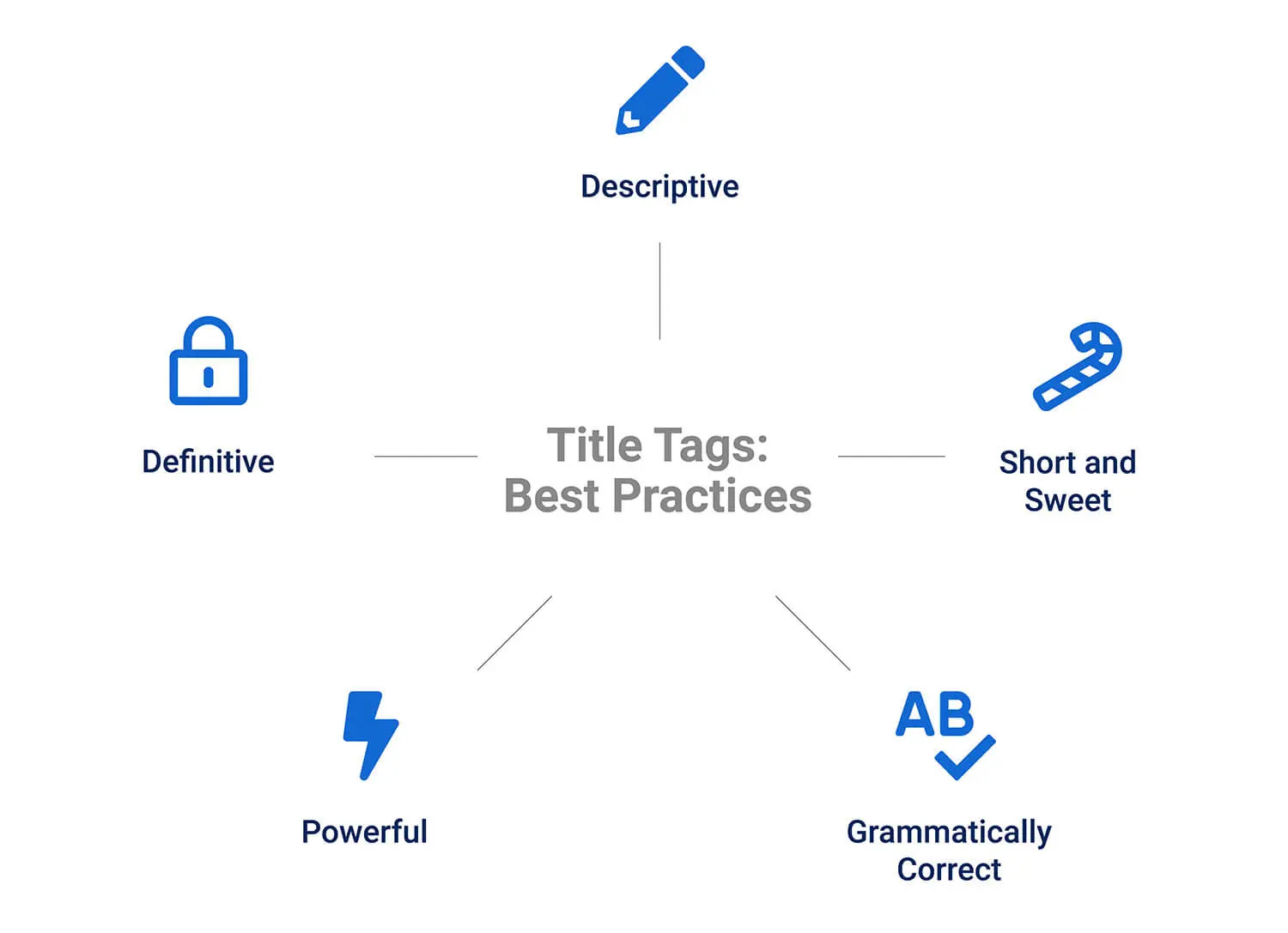 Promoting A Website With Unique Content
Creating unique content is one of the best ways to promote a website, but it's not always the primary factor involved in the process. Pay attention to the needs of your readers and the methods of gaining traffic. The functionality and design of your website are also important to consider.
For example, eCommerce stores receiving traffic from contextual advertising won't need to focus on producing content and text that's 100% unique. This kind of project requires the creation of informative content with descriptive text on fabrics, sizes and functional features. After all, clients will want to know about these factors before purchasing.
Let's Get Creative!
To sum up, unique content is important for any content marketing campaign. It adds value to websites; as such, Google ranks them higher in the search engine results pages (SERPs).
While creating unique content for any website, optimising content plays a vital role in SEO. Use a catchy title to let users know the type of content you're presenting in your article or social media post.
Remember that you'll have to produce unique content that's both search engine and user-friendly. However, it's always better to act on attracting readers and potential customers rather than focusing on improving SEO rankings.
Once you build a strong reader base for text and media-enriched content, the latter will come automatically.