No one can deny that we, as humans, always prefer personalised things.
However, for some reason, the majority of content available from brands still lacks the personal touch. Businesses may realise it late, but failing to form connections with users through their content may cost them heavily, especially in today's saturated market.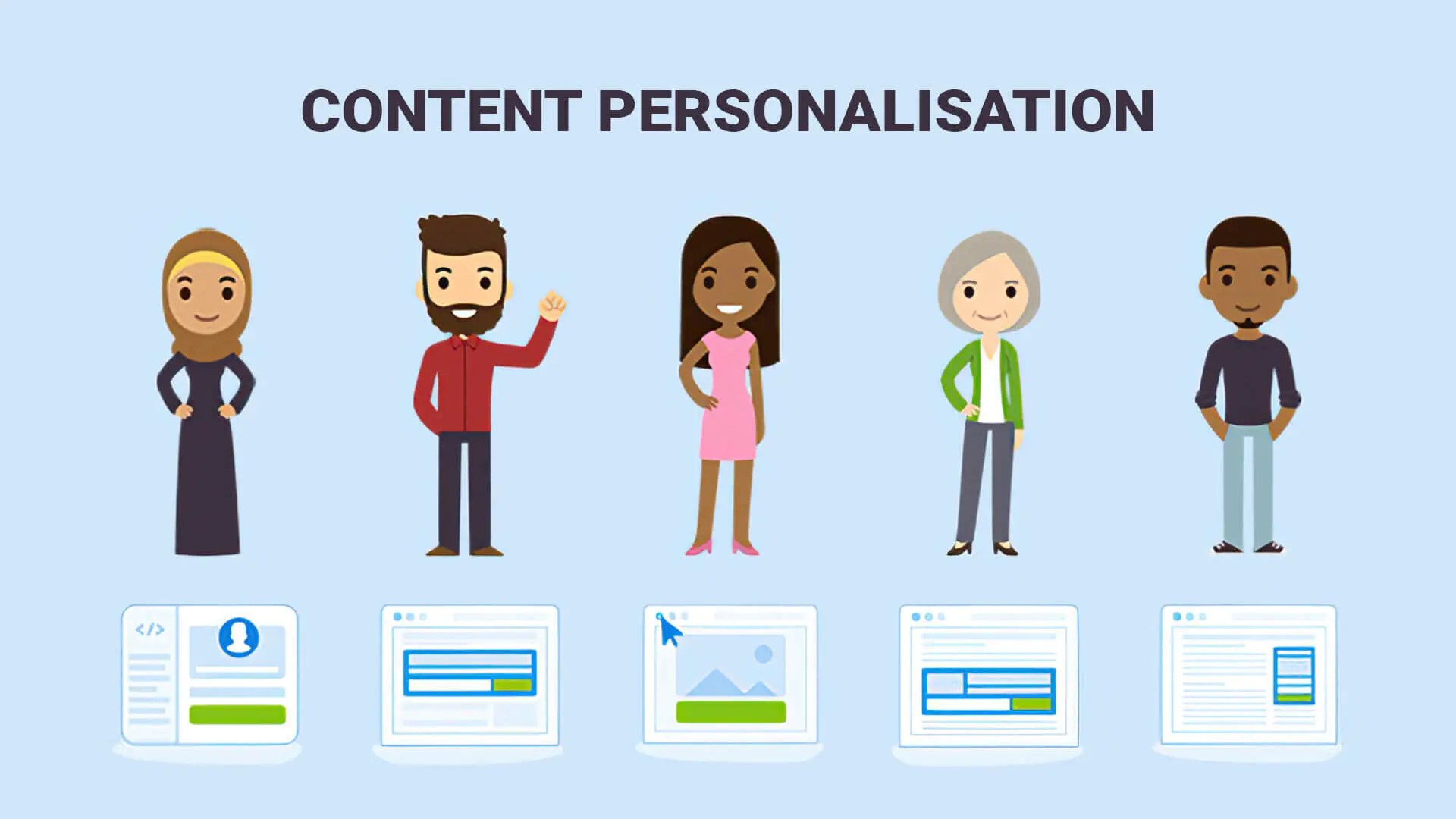 The explosive growth of content marketing has led many people to produce similar types of content. Most of these pieces of content are meant to target a mass audience, which makes consumers tired of seeing the same old, irrelevant information.
You can follow a different route by adopting content personalisation tactics to provide more tailored experiences. There's no need to worry, as we're here to let you know everything about content personalisation.
Through this guide, we'll try to help you understand how to make your content more valuable and effective to improve engagement. So, let's get started, for example!
What Is Content Personalisation?
When creating content, most businesses or even individual creators focus on delivering only one type of content to their target audience. Content personalisation focuses on curating the content to incorporate personalised content for a personal touch, making the information more valuable to a consumer. It's similar to how businesses used to send personalised mail to customers to be in touch, which led to trust-building relationships.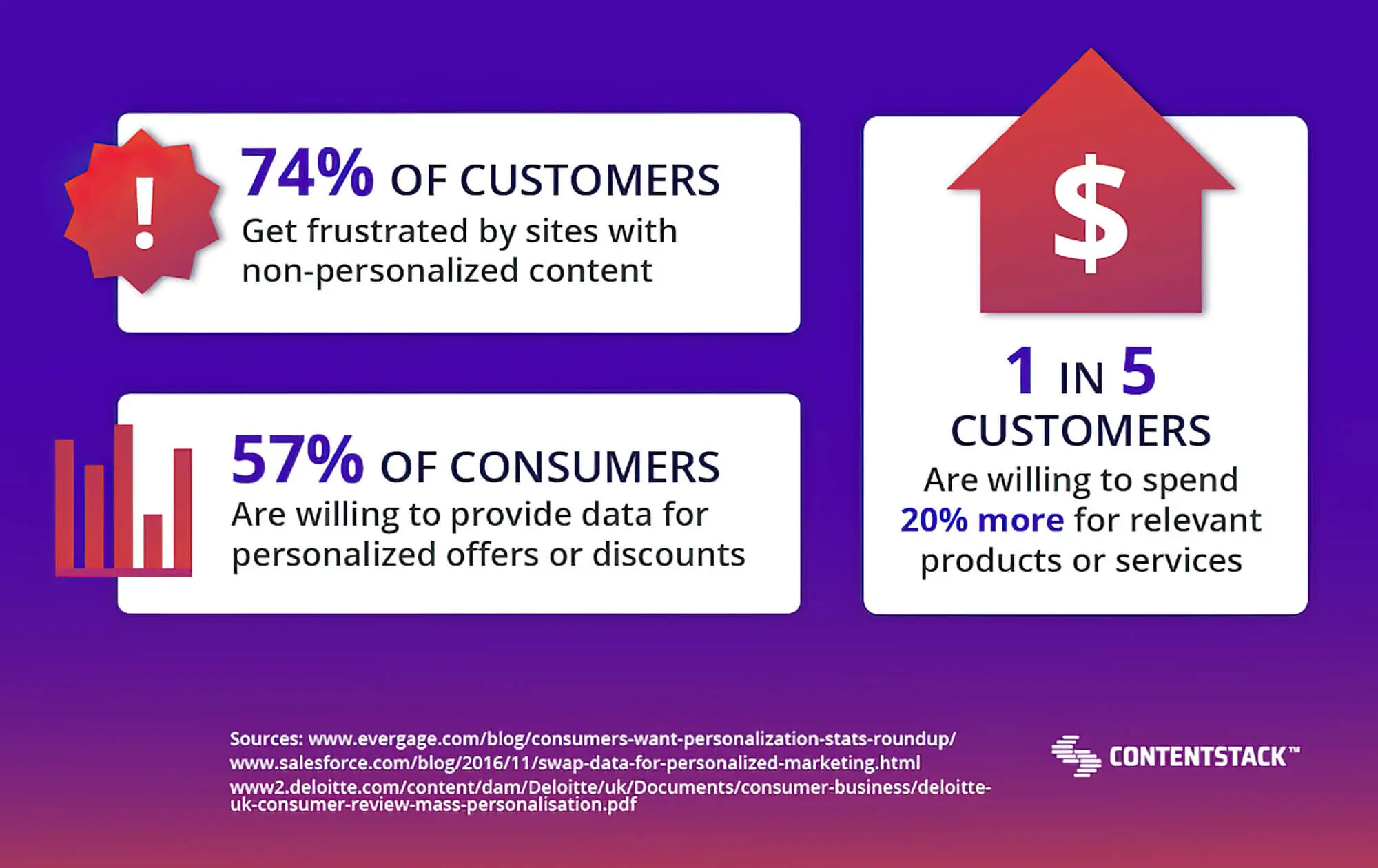 Personalising content has become more accessible, thanks to the collection of user-related data. That's why many businesses have moved towards content personalisation and building a successful strategy to adjust the content based on a user.
Personalisation increases the relevance of content for a consumer. That doesn't mean you need to personalise each content for them meticulously. Instead, placing even the slightest variety of information, like their name, in an offer email may bring results. Other forms of content that you can customise include newsletters, headlines, sections of a website, and personalised CTAs, to name a few.
As you can understand, the range of content personalisation can vary quite a bit, primarily based on the user data that a website or business can collect. For instance, industry giants like Amazon or Netflix can personalise much of their content and even create personalised suggestions for individual users because of the available data.
Here are the three types of data used in content personalisation:
1. Demographic Data
This is the most common form of data that you'll find from the users who come to visit your website. It includes age, gender, education, employment, and income information, among other things. You can use the demographic data to send relevant content or promotional offers to users that are valuable and relevant to their needs.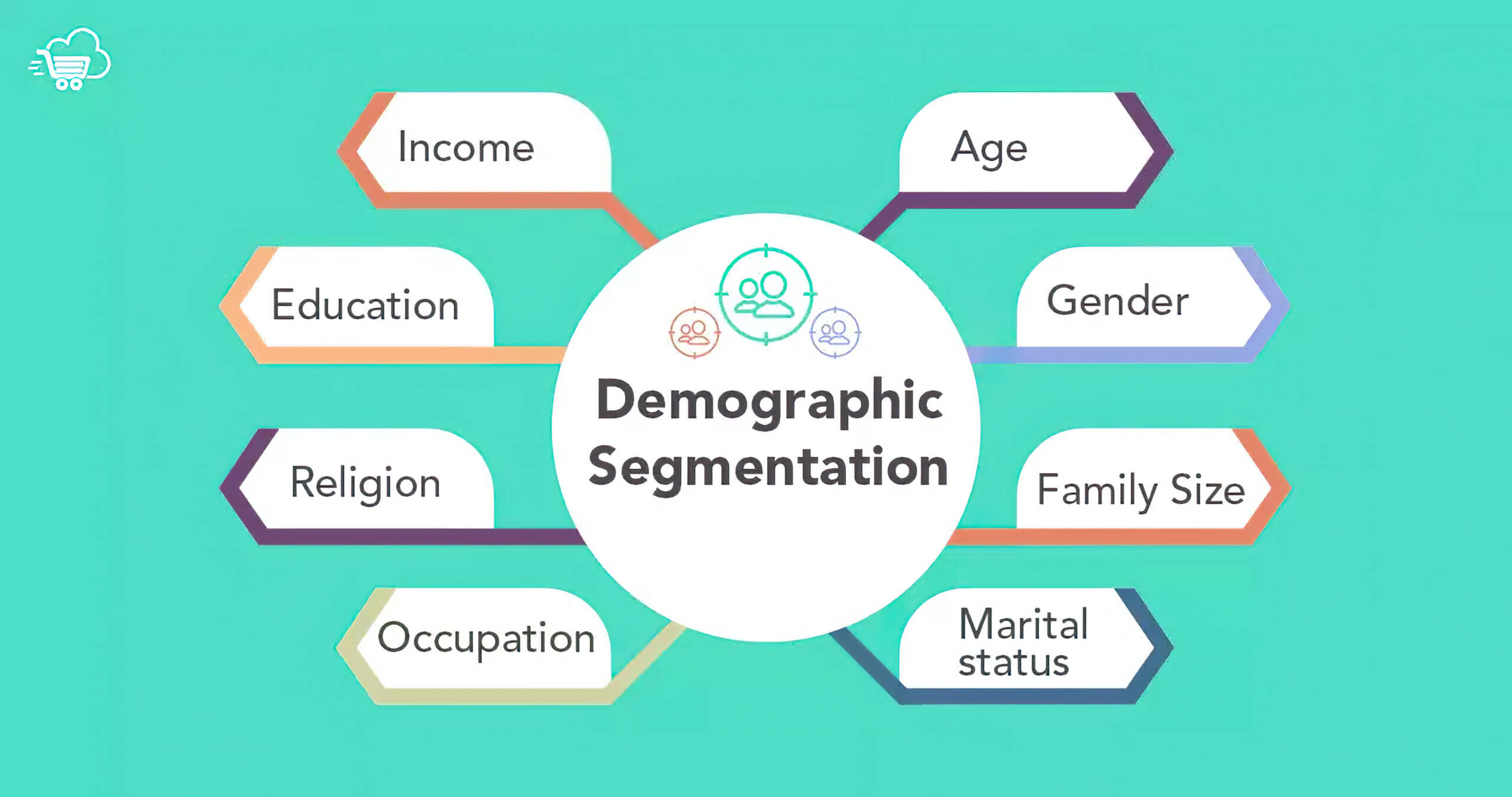 2. Contextual Data
Sometimes, you'll need to focus on tweaking the user experience based on the relevant facts available from their environment. This creates the need to gather contextual data, like the device type or browser used, geographic location, and social media interactions.
3. Behavioural Data
The data generated on your website for individual users can be a goldmine for personalisation. This includes their website activity, buying history, shoppers' behaviour, and search history.
Types Of Content Personalisation
Along with being a key tool to attract more users, personalised communication needs to be tailored based on the end goal. Businesses and websites may choose a content personalisation strategy depending on one form of personalisation or a blend of different forms. So, let's look at the major types of content personalisation.
1. Market Segmentation
One of the most basic forms of content personalisation can be done based on the user data collected on demographics and market trends. As you can understand, the level of personalisation is still on the lower side, meaning that you will curate the content for multiple people or a mass audience.
The use of audience segmentation is common in the case of creating segmented advertisement ads and campaigns and product development. As this type of personalisation targets a broader group of people, it isn't the best to use when you want to build a lasting relationship with users or customers.
2. Buyer Journey-Based
Every buyer or user who visits your website has several contact points before they purchase or buy a product or a service. In buyer-journey-based personalisation, the content has to be built around the entire sales funnel journey of the site visitors.
Your website or business can provide personalised content based on the source where users came from. For instance, you can tailor different content for the traffic coming from social media, email marketing or guest posts with your customer journey mapping.
Some businesses map the entire customer behaviour journey to optimise and produce personalised content for different stages in the buying process. This can reassure an indecisive buyer or user as the content may deliver relevant information to help them make the right decision.
3. Persona-Based
Another way of personalising content is to find proper buyer personas that match your business or website. You can gather valuable data from store purchase history, user navigation, and market studies. You can also analyse social networks and conduct customer surveys to learn more about your users' needs, problems, and expectations.
This user and customer data come in handy to create unique and valuable content and campaigns that speak to the audience. Remember that the content should ensure to address how the product or service would meet a user's needs to create a stronger relationship.
4. Individual Or Advanced Personalisation
Though a bit more technical and time-consuming, the popularity of individual or advanced content personalisation is rising. It requires you to account for the data of each user or customer and provide them with content that lends a personal touch. This is usually done through advanced algorithms and machine learning to simplify the process, and they're responsible for collecting and mapping individual users' behaviour.
Alternatively, you can take a more advanced personalisation route by making your content more human-centric with tailored recommendations. Your potential customers or site visitors should feel that the established relationship is genuine, helpful and successful content personalisation rather than dependent on their final purchasing actions.
Why Is The Use Of Content Personalisation Important?
Even though the concept of content personalisation has been around for a while, no one used it as they do now. The sudden increase in popularity, a fact, often poses a dilemma among creators or businesses about adopting personalisation into their content marketing strategies. Let's get started by telling you about some points that back up our claim of adding a personal touch.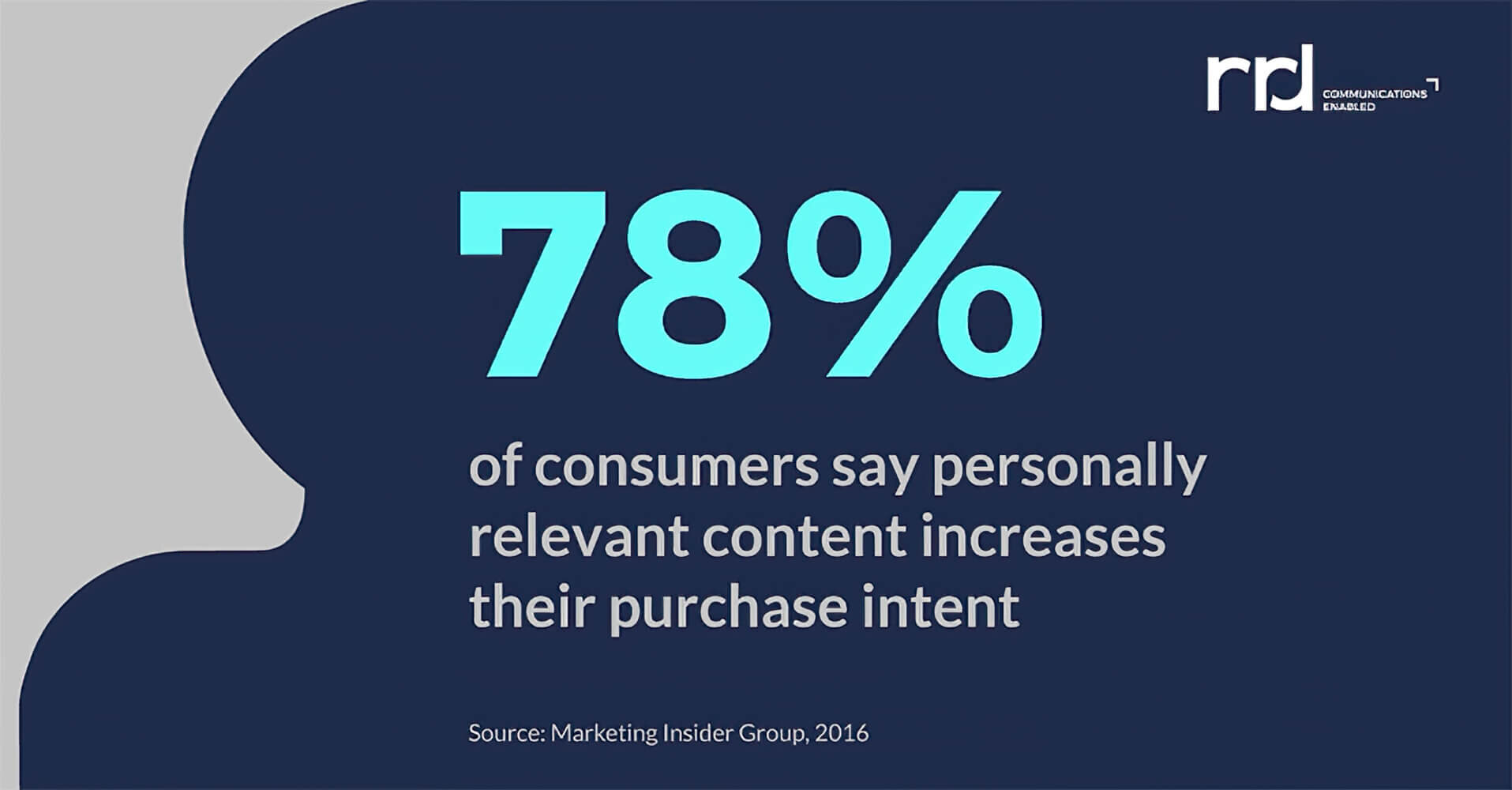 1. Changing Customer Expectations
When it comes to content, you might have listened to several digital marketers talking about maintaining the quality of anything sent to the users or customers. While it still holds, you must be wary of the one-size-fits-all content pattern, which often produces irrelevant content.
In this era of the Internet, every business is pushing forward content to impress audiences, often coming across as a bit too generic for consumers. Rather than being bombarded with promotional messages, people want companies to recognise them as individuals. And more people, because it may encourage users, are interested in building a relationship with our company responsible for their approach despite improving their business.
Consumers find the usual content displayed by most businesses to be impersonal. If your competitors scale up and include more personal content, you must do the same to get the desired sales or engagement. Consumers may even completely stop engaging with outdated content or websites with irrelevant information.
2. Too Many Choices For Consumers
The great exponential digital transformation of the market has led to an environment where consumers have too many choices. This often leads to a confused state of mind and information overload, making it hard for consumers to decide.
As people spend more time on the internet browsing through various content, you truly need to provide something distinct. Hence, one of the only ways to engage through a quality written piece on our services is by adding the right amount of personalisation. This would make the customers feel that interacting with targeted content with your content is worth their time, leading to better conversion rates.
It's recommended to show your users or customers the best items rather than several things at once, which can lead to confusion. Try to understand the purchase intent and buyer persona to deliver content incredibly helpful to a potential customer or user for making the right decision.
We found that implementing personalised marketing content works to improve engagement and achieve quality leads, especially for small business owners in eCommerce businesses. They also can personally connect to potential customers through platforms like a social media page or newsletter.
Such businesses can even host interactive quizzes or surveys to create personalised data-driven content and enhance the online user experience. This would help them rise above direct and indirect competitors by initiating a valuable relationship with the consumers.
3. Increases Time Spent On Website And Purchasing Intent
Many brands and companies fail to realise that customers prefer to be treated as human beings rather than just statistics. That's why there has been a huge challenges yet shift towards consumer satisfaction, expecting companies to care more while producing content.
When you regularly create personalised content for your users or consumers, they will likely spend more time on your websites, app store, shops on shopping platforms or use mobile apps. Additionally, providing relevant information makes people return to your website for more details about a similar topic.
According to the current trend, several reports state that internet users will likely stick with businesses that provide relevant content and offers. There's even a probability of higher conversions as customer loyalty increases, with users actively engaging with your platform aren't likely to switch brands.
How To Add Personalisation To Your Content Marketing Strategy?
We have told you the different facets of using content personalisation for your business or website. Now, it's time to check out the basic step-by-step process necessary to implement a powerful personalisation strategy for better lead generation successfully.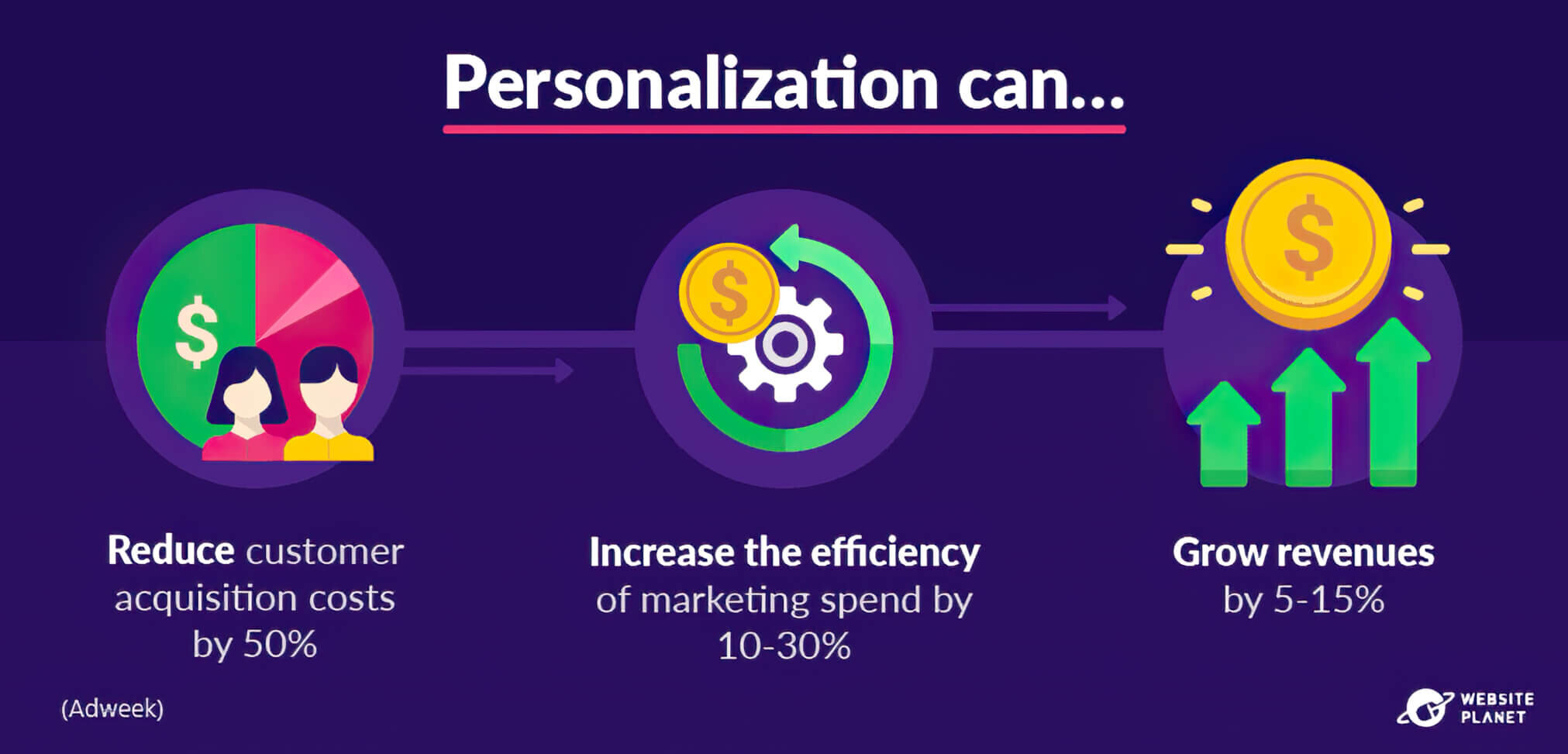 A. Collection Of Data
Collecting data, which has become easy, is one of the key factors that play a huge role in content success. Now, you'll need to decide the tools you would use to gather the data. You can rely on your website's cookies, use market studies, run satisfaction surveys, or third-party access data.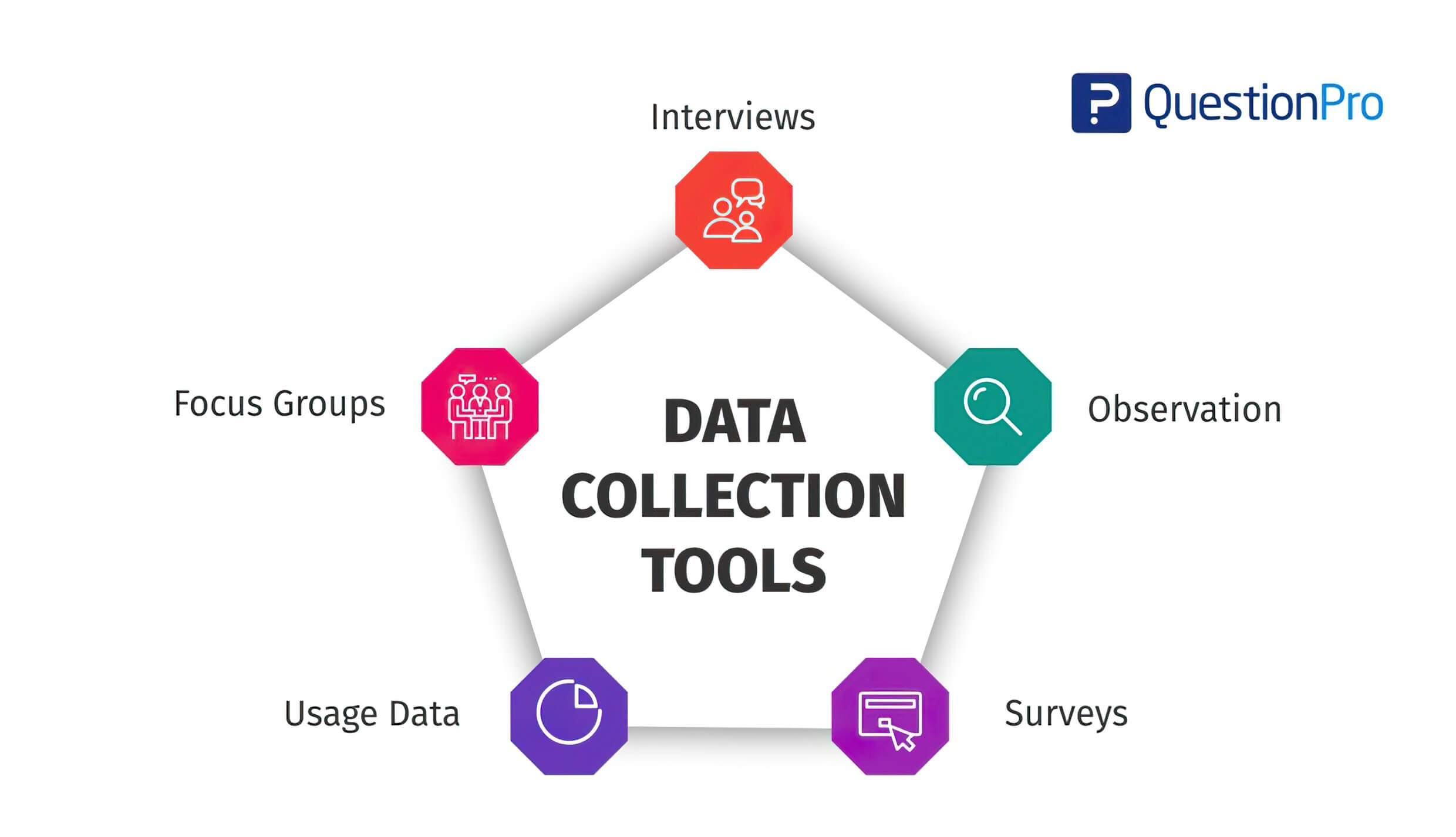 It's worth noting that collecting demographic and behavioural data is essential to creating dynamic content. Knowing a small detail like a user's device can help create more relevant content. Many businesses rely on customer data platforms or CDPs as they capture consumer data to segregate them into individual customer profiles.
B. Analysis
Once the data collection is over, you'll need to analyse the data to find relevant content and check how to utilise it for successful and effective marketing action. This task has become much easier, thanks to the various CRM platforms. You may also need to access a data management platform to organise and segment your audience segments or audience's data efficiently.
C. Utilisation
After you have gained relevant knowledge about your target mass audience and users, it's time to develop personalised content. It can be anything from coming up with relevant buyer personas to writing different versions of a marketing copy based on demographic data. Keep updating it so there isn't a gap between your delivery and the audience's expectations.
However, applying advanced personalisation to content marketing can be a bit tricky. You'll need the help of algorithms to automate the function and tackle the massive volume of data that needs to be collected.
Most businesses, brands or website owners use personalisation to produce content, like tailored blog articles, optimised landing pages with CTAs, tailored email marketing copies or individual emails, and interactive content, among other things.
Is It Possible To Measure The Outcome Of Content Personalisation?
We came to know that one of the reasons many content marketers still pull out of using personalisation is the fear of being unable to calculate the results. But, this isn't necessarily true, as those who have implemented it mention that the performance is trackable. Some rely on incremental revenue reports to track the money generated after applying content personalisation.
You can measure the effectiveness of a particular content by paying attention to its consumption quality, engagement values, and overall return. If you're starting on a smaller scale, it might be better to analyse the return based on the objectives and goals set at the beginning of the campaign. Also, identifying the key performance indicators or KPIs will provide an understanding of improving the content for better returns.
Customising Your Content For Target Audience
We hope our informative guide will help you design content with just the right personalisation to spice up the business and lend flavour to the brand.
Remember that content personalisation can take a while to show effective results truly. Some get disheartened after noticing little response from their personalised content in the initial days. But, it's recommended to keep pushing forward and collecting more data on users' specific interests to better your users or customers to create a personalised experience.
Another thing that you'll want to keep in mind is privacy. Read more about any specific rights, requirements or restrictions on collecting certain data. Never stop experimenting with your content, as even the slightest change can make a difference in attracting qualified leads and boosting conversion rates.
Our team at sitecentre® has perfected our content marketing strategies over the years and can help you implement a tailored content personalisation strategy to boost your leads and conversions. Please find out how we can help you by contacting us!
We look forward to seeing your winning content! Until next time, goodbye, and take care!