Implementing a content marketing strategy is crucial in today's digital landscape, and artificial intelligence (AI) technology has gained immense popularity.
Modern technology is experiencing a rapid revolution, thanks to AI systems such as machine learning and deep learning algorithms that leverage the power of natural language processing. These AI technologies are widely adopted across various industries, including advanced AI content creation tools.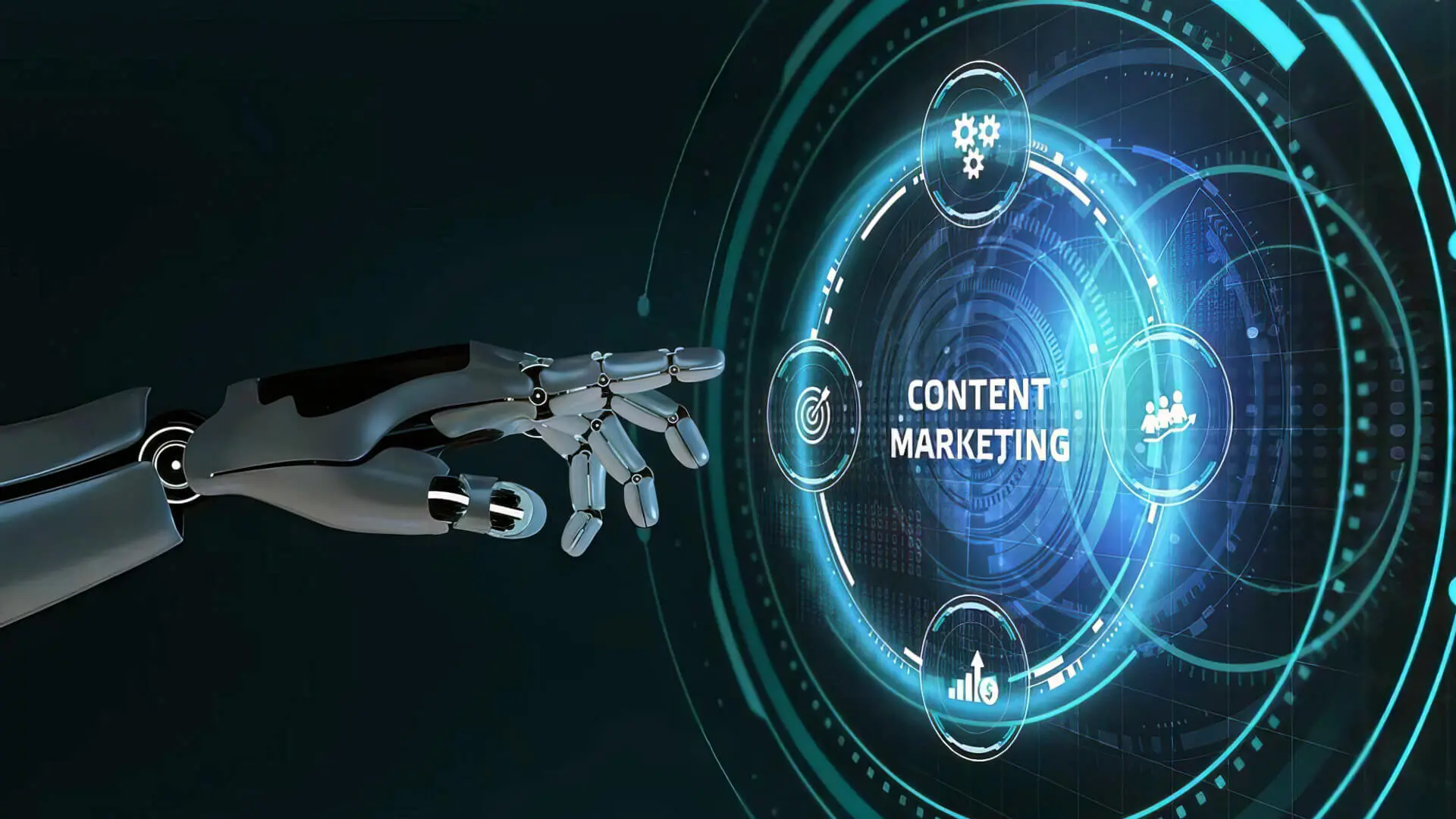 This includes the content marketing domain, where AI systems are being implemented to enhance the overall effectiveness of digital marketing systems. However, the increasing adoption rate of AI-generated content raises questions about the role of human creativity in these processes.
This guide aims to explore the utility of AI in content marketing and examine its effectiveness in creating engaging and impactful content.
AI In Content Creation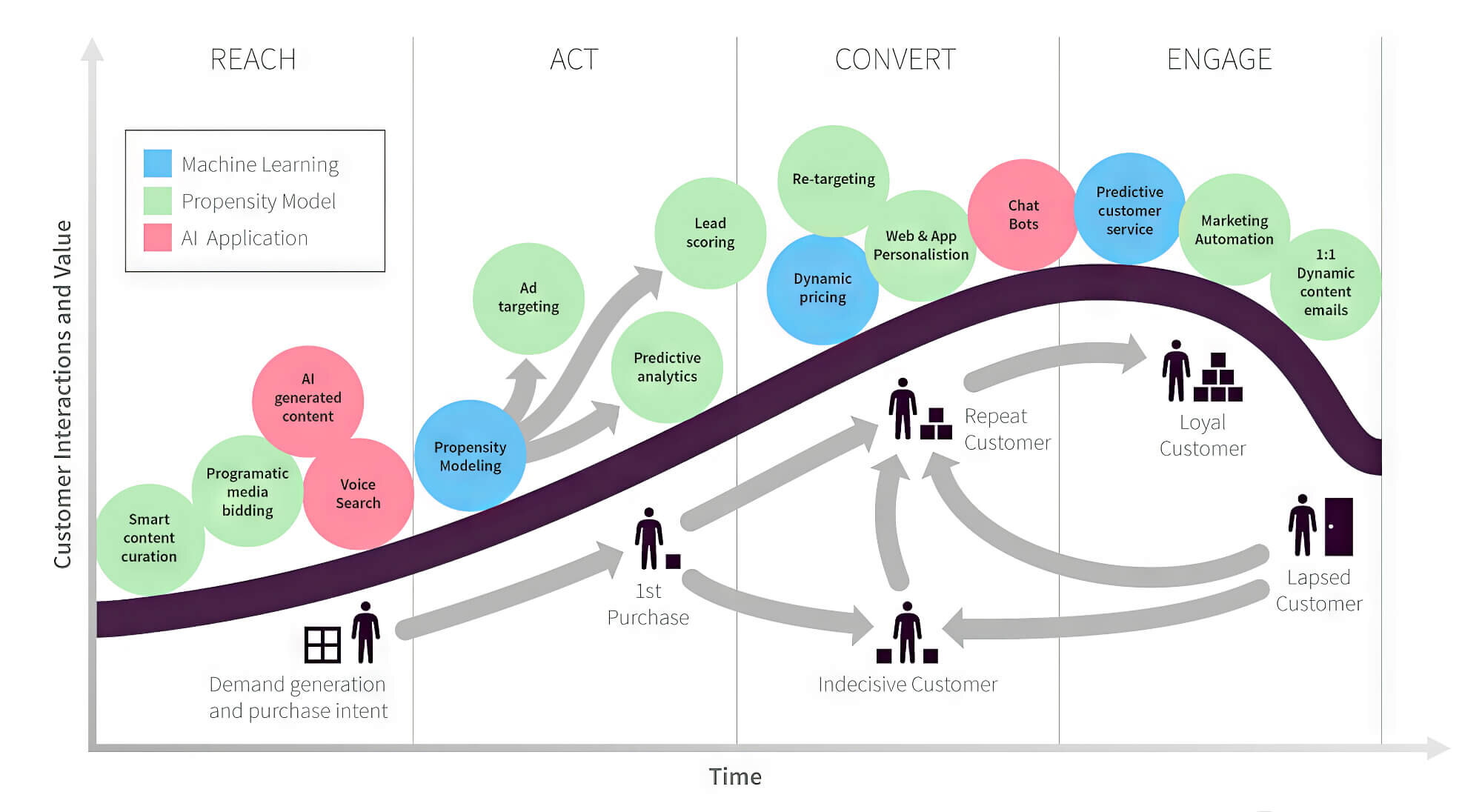 We have all heard of the debates and discussions about how AI will soon put humans out of jobs. The debate around the impact of AI on content creation and marketing has become a common discourse, focusing on the synergy between AI technologies and human creativity. And with the emergence of a number of AI content-creation tools, we'd say that the time for a major change is very much on the cards.
But there's no need to worry, for human beings will not soon become obsolete. The development of AI-powered content creation systems is still in its early stages, exploring the vast potential of generating innovative content. And it's going to take years until they become fully fleshed out. Besides, we doubt the good old human intuition will go out of demand anytime soon.
So, what is all the buzz about AI in content creation? Well, it is all about these AI tools' utility in content creation. Implementing a well-defined content strategy involves leveraging AI to assist in creating textual, visual, and audiovisual content.
AI And Content Marketing
Let's delve into the application of AI in content marketing and explore its various associated data points. At this point, most content marketers have a favourable view of using AI for content marketing purposes.
If you have some idea about the content creation and marketing process, you'll know it is mostly a creative process. Content writers and marketers are responsible for crafting various forms of content, including engaging ad copies, scripts, blogs, and visually captivating infographics, which incorporate relevant keywords.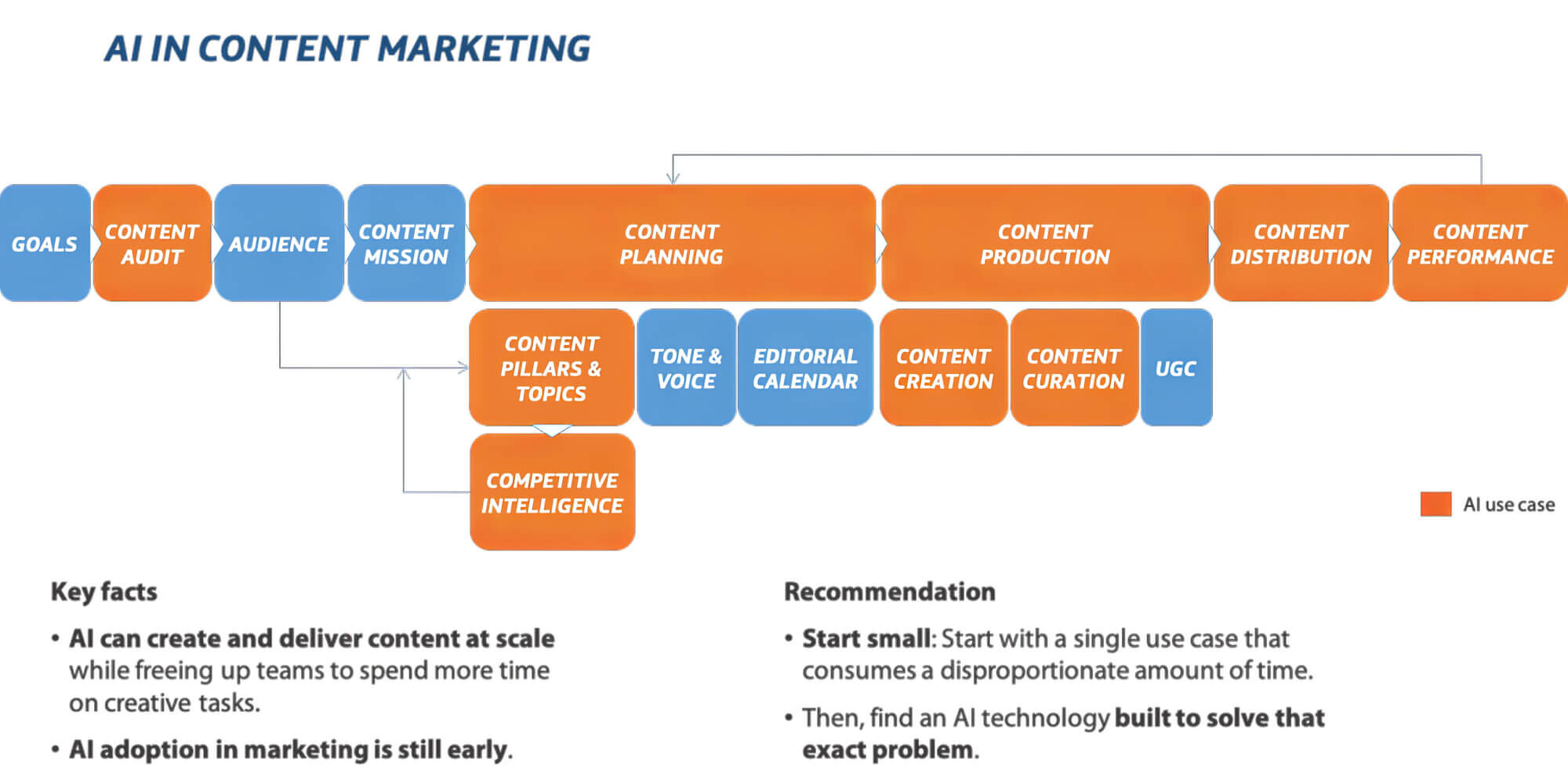 On the other hand, optimising content for SEO can be time-consuming, particularly when aiming to maximise the impact of written content. Captivating the readers with engaging content is imperative; otherwise, the entire effort becomes futile, emphasising the significance of marketing automation. Also, there are issues like writer's block, which is a very human problem that content marketers have to contend with.
This is where AI tools become helpful, for they can help marketers overcome these issues and keep on creating valuable content for readers. Many marketing content generated today - be it images, videos or text - is done through AI tools. And the most exciting part is that many content creators don't even realise it!
Content Marketing Using AI
We'll need to break down the content creation process to understand how AI can be used in content marketing. This process consists of multiple stages: planning, creation, testing, optimising and personalising.
Remember that this process is followed for almost all types of content, including text. And interestingly enough, you can use AI tools in every one of these steps. Let us elaborate further if you are wondering how that is possible.
A. AI For Content Marketing Planning
In the planning phase, you are required to develop strategies about how to proceed with the content creation process. This involves doing market research, determining target audiences and industries, developing relevant keywords, developing outlines, etc. If you do it manually, the process can take a while.
However, if you use an AI tool for the same, you can get this step done relatively quickly. For instance, you can use an AI data analytics tool to crunch the numbers and identify the major trends. Likewise, you can use AI keyword planners to help with the keyword research process. And before you know it, you will be ready for the next step!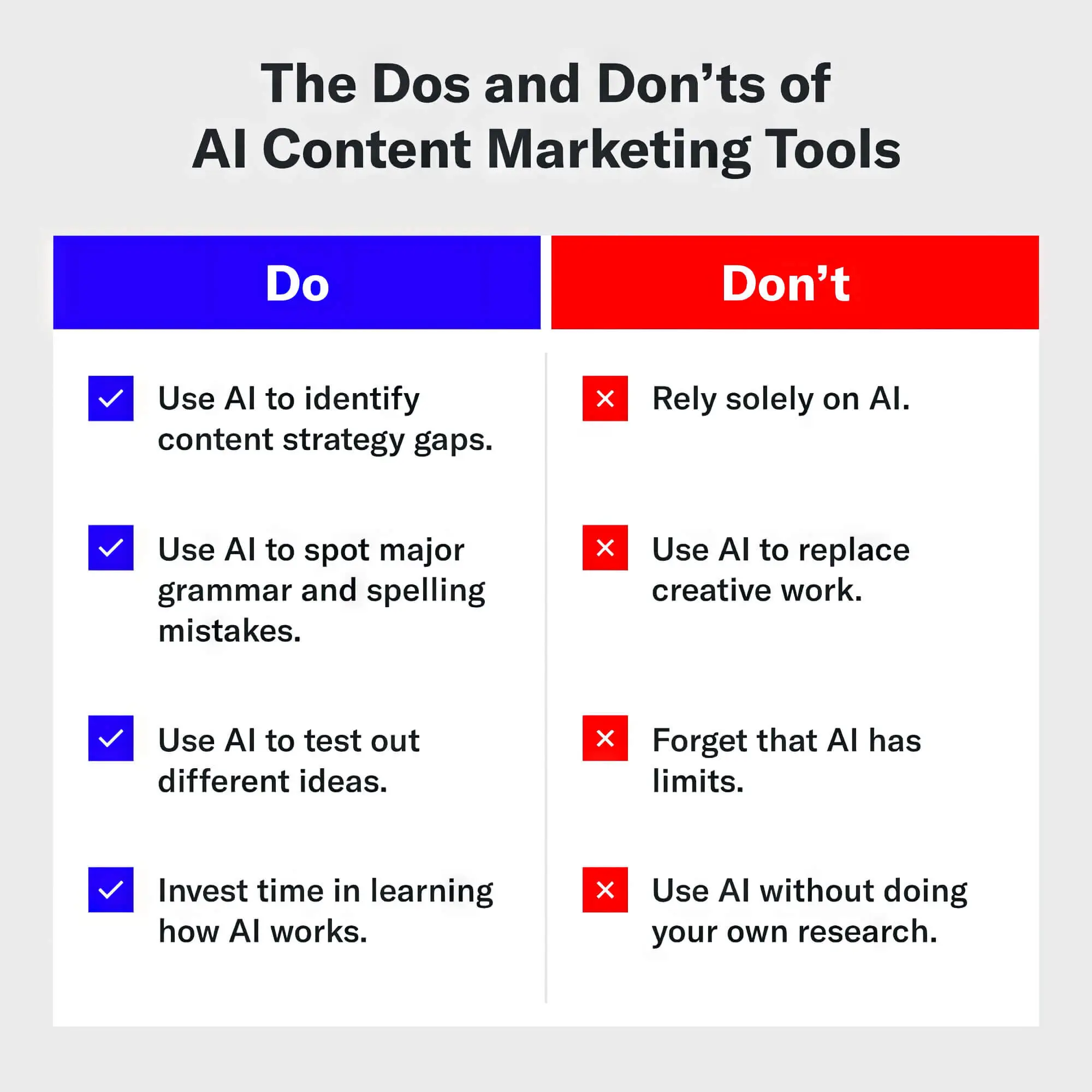 B. AI For Content Generation
This is the most crucial and time-consuming step, given that it involves the creation of new content. For the sake of simplicity, we will only consider text content here. On that note, you can find different types of AI writing tools that can help with the content writing process.
You can use an AI writing assistant if you only want some peripheral help with writing. With it, you can write the whole thing by yourself if you wish, and the tool will assist with additional tasks such as formatting, proofreading and so on. Thus, it makes the writing process a lot more convenient.
Although, if you want an AI writer to generate the full text, you can accomplish that too. Several AI writers and text generation tools can create different types of content once you set up the tool. You can use them to write blog posts, scripts or other content types. Furthermore, you can use an AI copywriting tool to create compelling ad copies for marketing purposes.
In any case, the content generated by these tools is engaging enough to attract general readers. That said, the AI tool will not be able to generate all the content on its own.
The human writers must set the parameters beforehand, typically including the content's keywords, tone and target audience. Natural Language Processing and Natural Language Generation will generate content based on your provided data.
C. AI For Content Testing
Once the writing is done, the text must be tested for quality. This step ensures that the content is simple and easy to read for everyone. And with an AI tool for content testing, you can fast-track this process considerably.
Using these tools, you can check the content's grammar and syntax to ensure it is error-free. You can also use them to analyse and refine the flow of your content so that it is coherent and easy to follow. Similarly, if you have included technical data in the text, you can use relevant AI tools to verify their accuracy.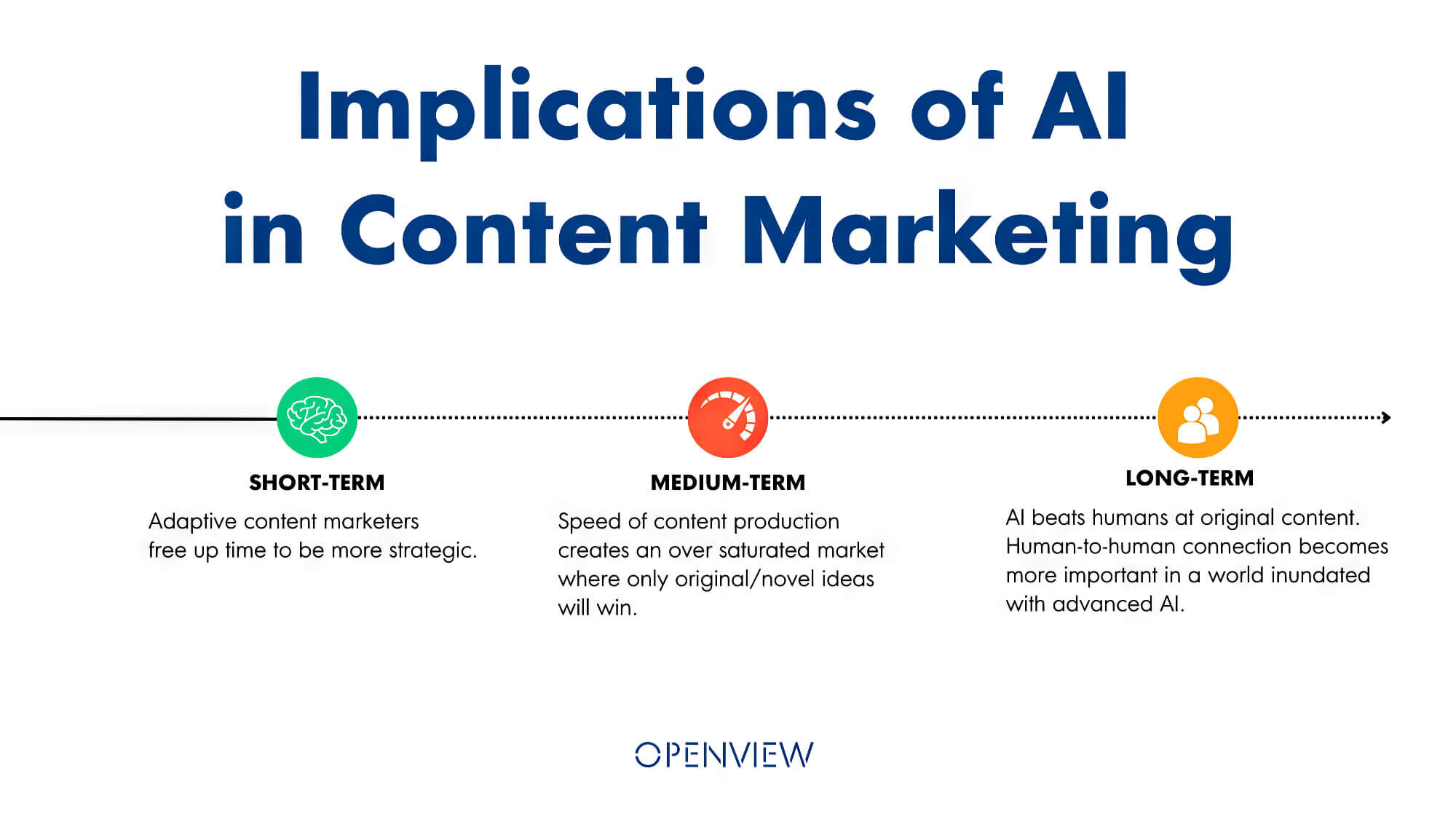 D. AI For Optimisation
After testing the quality of your content, you need to optimise it for marketing purposes. If you use AI for content marketing optimisation, you can improve the overall efficiency of this step considerably.
For instance, you can use an AI-based keyword optimisation tool to analyse the effectiveness of your selected keywords and check their placement within the article. If there is any scope for improvement, these tools will make the necessary changes or provide additional recommendations. Ultimately, that will enhance the article's SEO, allowing it to rank higher in search engine results.
E. AI For Personalisation
Content personalisation is another important step since it helps to make the content appealing to your target audiences. As usual, you can use AI for personalising content marketing. Different AI-based data analysis tools can identify the preferences and interests of any target demographic and provide suitable recommendations.
Based on that, you can make the necessary changes in your content (or change the parameters of the AI writing tool) to generate personalised content.
Advantages Of Using AI In Content Marketing
There are several benefits of AI for improving content creation and marketing processes. Below we have discussed these benefits in detail.
1. Improve Content Relevance
Using AI content tools to create blog posts, product descriptions, scripts and so on can greatly improve their overall relevance. If you use them correctly, they can produce high-quality content that will attract and engage readers. Not only that but the content will also be perfectly optimised for search engines and personalised to the needs of your target audiences, which will ultimately improve conversion rates.
2. Generate Better Keywords And Produce Fresh Content
AI content marketing tools can help you to come up with highly impactful keywords that will eventually improve the ranking of your content. Apart from that, they can generate fresh and unique content, subsequently enhancing your business's authenticity.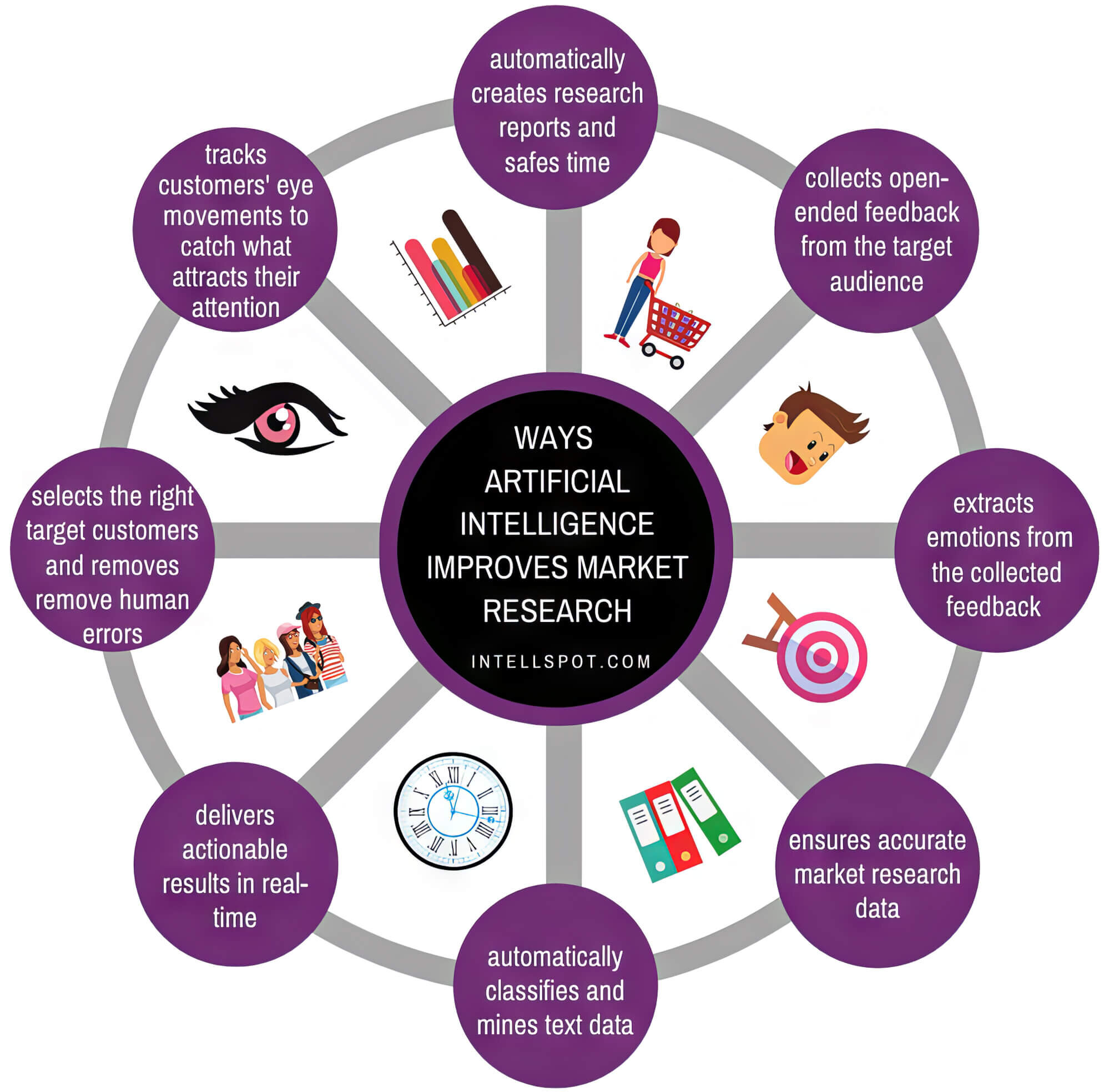 3. Enable Content Automation And Improve Efficiency
Using AI for content marketing automation and efficiency is one of the biggest potential benefits. AI content generators can be used to automate the content creation process. They can be used to create short-form and long-form content in the least possible time, making it highly advantageous for marketers.
Besides, if you use automated AI content generator software, you can focus your attention on other areas of content marketing. That will ultimately enhance the efficiency of the whole process.
4. Improve The Performance Of Social Media Posts
The significance of social media in building a brand image is undeniable. However, given the sheer size and scope of modern social media platforms, it can be a huge task for content marketers to create, manage and curate social media content.
Thankfully, AI tools can easily accomplish this task, which makes them a handy tool for marketers. They can be used to create posts and engage with users, making content marketers' lives easier. On top of that, they can be used to analyse trends, identify customer behaviours and preferences and generate useful leads. In short, they enhance and refine your social media marketing campaign.
AI Content Marketing Tools And Software
Here, we have listed some of the AI-powered tools commonly used by content professionals today. Of course, hundreds of other tools are available in addition to these ones, but we have covered only a few popular ones for your convenience.
1. Grammarly
Grammarly is one of the most widely used AI tools at present. Using AI and machine learning algorithms, this tool can help you to proofread your documents.
2. Frase
Frase is a content planning tool that creates a brief text outline based on the keywords you want to use.
3. Hubspot
This AI tool uses deep learning technologies to develop original content ideas. Hubspot uses the same technology to identify trends and recommend personalised content to benefit your target audiences.
4. Jasper
Jasper is an efficient AI content generation software that can create text based on your prompts.
5. HyperWrite
This is a highly advanced AI generator that can create fluid content for free. HyperWrite can even be used to restructure existing content to meet specified requirements.
Using AI for Content Marketing
While content writers initially had some degree of scepticism regarding implementing AI, that is not the case anymore. And this is all thanks to the usefulness of these AI-powered tools and software.
With them, content marketers don't have to worry about missing deadlines. Moreover, the generated content is equally engaging, making them very close to the content written by actual human writers. Thus, there's no need to worry about content quality taking a hit.
And the best part is that all of this can be done with minimal effort. So, given such convenience, content writers should refrain from using AI.