There's no way to determine whether a sitemap will benefit an SEO campaign. But there's no harm in creating one.
It helps guide search engines and users to know about your website without having to crawl or read the content of its pages. It contains essential information like when it was created and last updated, which speeds up and simplifies the page indexing process.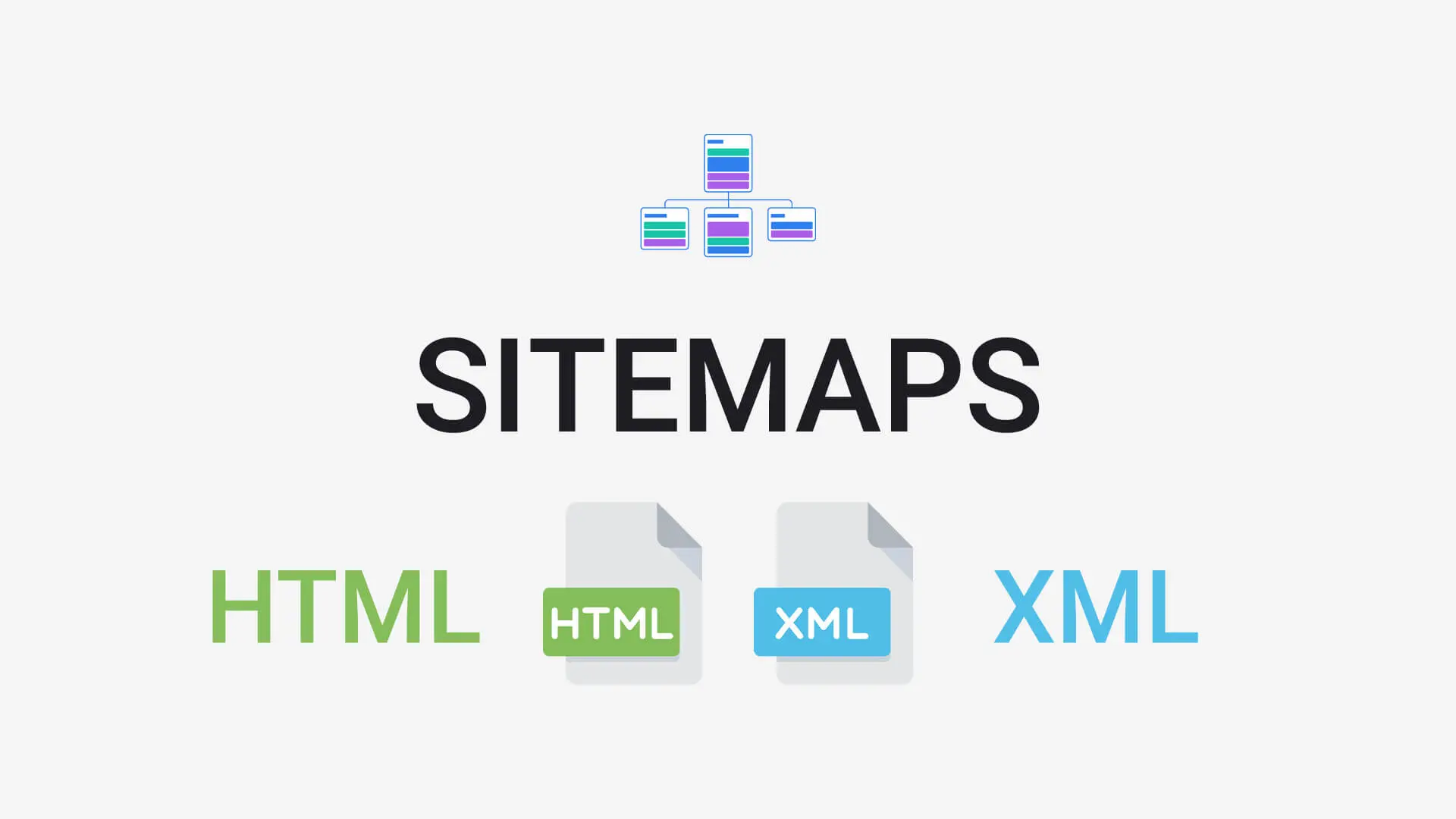 Does the main problem arise when choosing the type of sitemap for a particular website — HTML or XML site maps? We'll be comparing both the sitemap types in this article to determine which is better than the other.
Before that, it makes sense to know more about a sitemap. We've also explained the steps to create a sitemap for your SEO campaign using a few popular tools.
What Is A Sitemap?
Let's understand the basic concept of a sitemap before diving into the depths of this informative guide. A sitemap is a list of links representing a part of the entire website. It can also include relevant information related to its content, such as content rating, last update time, run-time, creation date and more.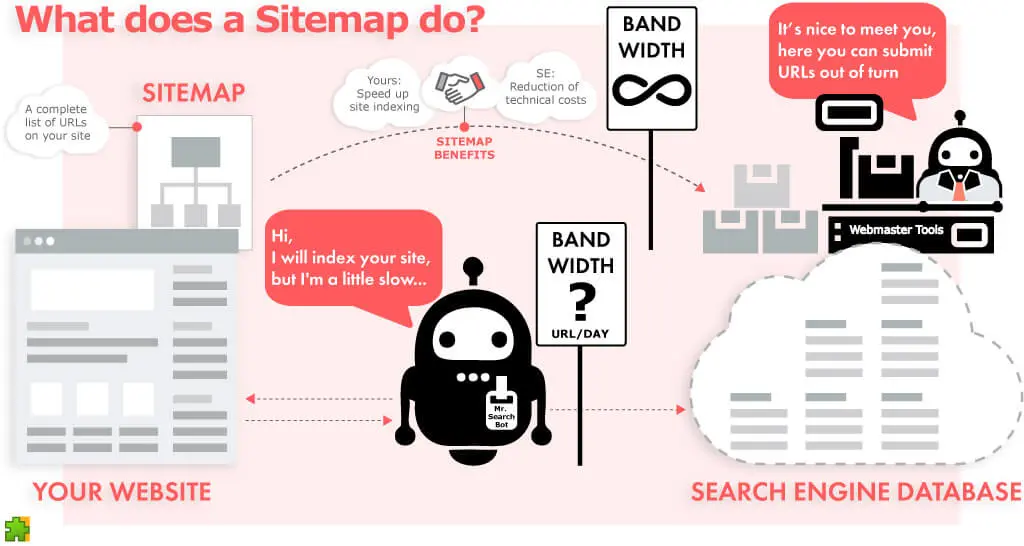 A sitemap is not essentially required for SEO; however, it's a good idea to implement it in your SEO campaign. It helps search engines crawl and gather information regarding your web pages. Creating a strong website structure with contextual links within the paragraphs of your content is essential.
There are two types of sitemaps — XML and HTML sitemaps. They help web crawlers discover large websites, new websites, rich content and unlinked websites.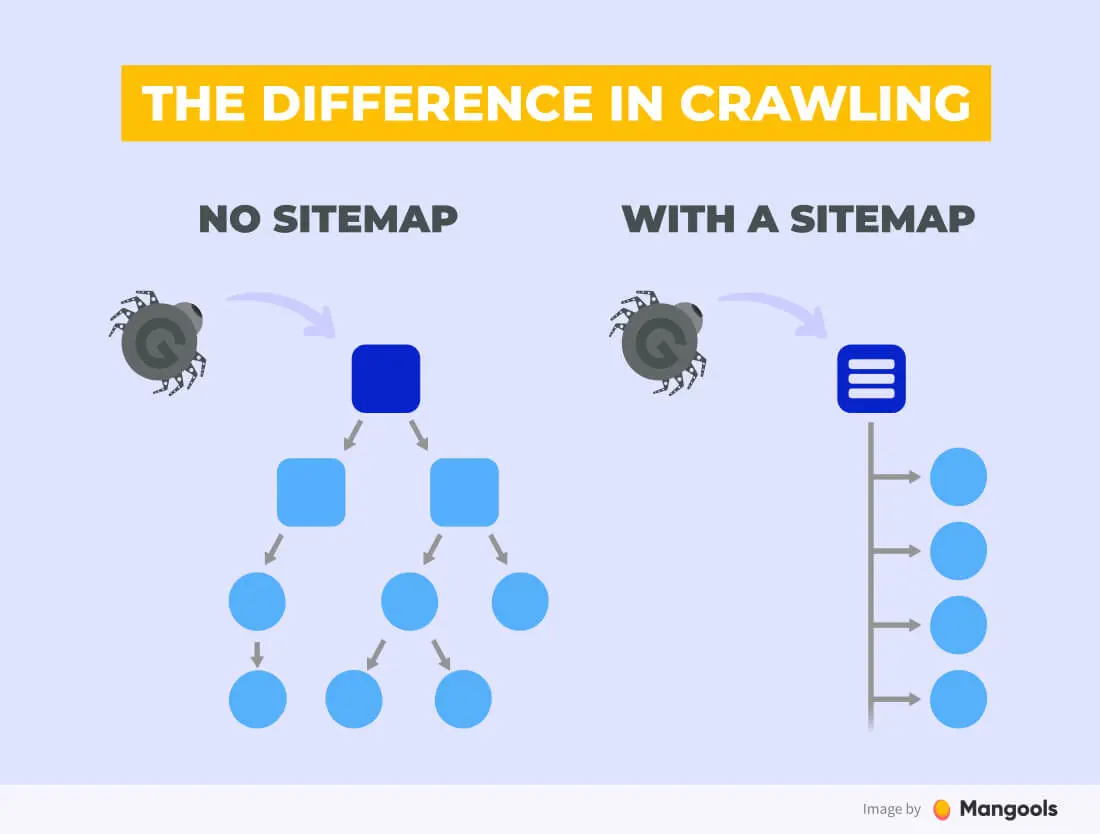 1. HTML Sitemap In SEO
The list of formatted links representing your web pages in HTML format or the HyperText Markup Language is an HTML sitemap. These links are usually included at the bottom of your website pages to give visitors an overview of your website's content.
HTML has always proved helpful, providing web crawlers links to the pages on your website. This helps boost the SEO ranking of a site. Today, the popularity of HTML sitemaps has been overtaken by XML sitemaps, but they still play a crucial role in SEO.
2. XML Sitemap In SEO
XML sitemaps are lists of URLs that come in the form of the standard, machine-readable language that Google prefers. The mark-up language gives metadata, tags, and the required context to the list to help search engines identify the data type.
You'll mostly find the website URL for any XML sitemap at the root of its domain, allowing search bots to access it easily. When search crawlers visit a website, they first access the robots.txt file — a list of URLs and instructions referring to your XML sitemap. This helps the bot identify which URLs to crawl and which to ignore.
HTML Sitemap Vs XML Sitemap — A Brief Comparison
HTML sitemaps are created to understand users, while XML sitemaps are specifically created for search engine spiders. The XML file helps search engine spiders quickly extract a site's important details.
On the other hand, an HTML sitemap helps users find pages on your website that they have been looking for. While an XML sitemap makes your website search-engine-friendly by allowing crawlers to know which URLs to crawl, an HTML sitemap boosts your search rankings by making the site user-friendly.
After all, search engines rank websites higher when they ensure easy navigation and provide visitors with a better user experience.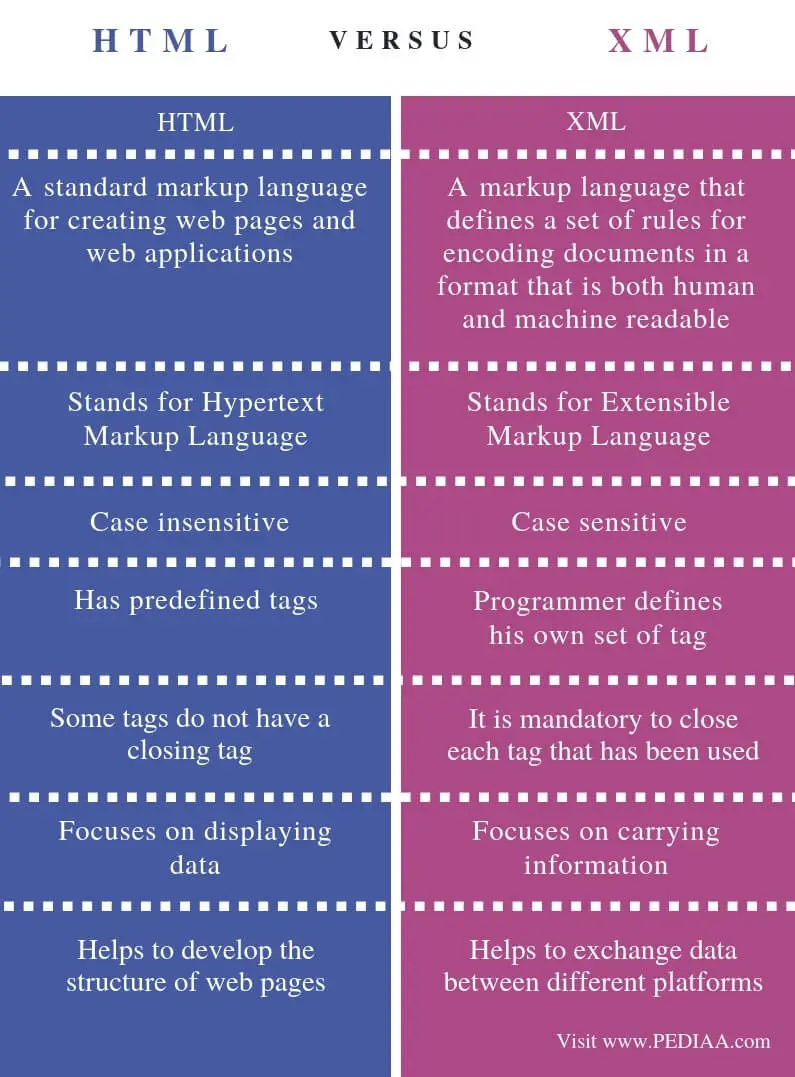 HTML Sitemap Or XML Sitemap?
There's no definite answer to this question. HTML and XML sitemaps should be used as they help search engine spider bots crawl a website to rank higher on the SERPs. They both come with their own set of benefits and limitations.
XML Sitemaps Benefits
The XML sitemap file is important for SEO as it helps the search bots know about your website's pages, including its homepage and other internal pages. It also helps connect website pages efficiently.
Suppose you have a ton of pages and posts that are not linked to the site's homepage. In that case, you'll need to create a sitemap for Google and other search engines to know about your website's content. It's also important to note that websites that create and publish a lot of content tend to syndicate content on other websites.
These sites may republish content without permission from the author. Both are significant instances of content duplication, which Google is strictly against. XML sitemaps help tackle content duplication problems by notifying Google about your content being original.
Also, XML sitemaps ensure that the essential pages on your site are represented accurately.
XML Sitemap Limitations
Keeping the SEO benefits of XML sitemaps aside, they also come with a few limitations.
1. Indexing
An XML sitemap recommends URLs for the search engine to crawl and index. But there's no guarantee that the search engine will index or even crawl every page.
2. Link Authority
Search engines won't necessarily rank a URL if they only come across it. The URLs in an XML sitemap don't usually pass link authority, whereas the links in an HTML sitemap do.
HTML Sitemaps Benefits
An HTML sitemap is also needed to improve the SEO ranking of your website. The links help visitors know what the site's pages are about. This enhances the user experience and makes navigation a more straightforward process. The user will go to your sitemap, click on the link, and they'll be taken to the specific linked page of your website.
An HTML sitemap is a powerful tool for large websites with over 2,000 pages. It can improve the site structure and add value by equally distributing links on every page. In other words, it distributes page ranks evenly to every page of your website for better search engine rankings.
HTML Sitemap Limitations
HTML sitemaps add value to SEO campaigns by increasing the number of internal links, but only in limited scenarios — one of the reasons why an XML sitemap is preferred.
1. Navigation
The primary site navigation doesn't link to all new pages of the website. A few sections or pages of the site remain inaccessible to the search engine.
2. Not For Small Websites
HTML sitemaps are primarily helpful for large websites. They aren't ideal for a website that doesn't post much and has only a few pages.
Creating An XML Sitemap For SEO
While creating an XML sitemap for website pages, Google has laid down guidelines to keep in mind. Take a look:
Please refrain from submitting a relative URL; include the complete URL with its domain and subdomain.
Avoid using a URL that may create duplicate pages.
The maximum size should be 50 MB or 50,000 URLs (uncompressed). List the sitemaps using a sitemap index file and submit it to Google as a single file.
UTF-8 encoded sitemap files with ASCII characters.
No need to add change frequency and priority values.
Keeping these points in mind, you can create a sitemap with the help of an XML sitemap generator. It's free and among the most highly-rated SEO tools.
You can also get started by using tools like Screaming Frog. It can be used to crawl both small and large sites.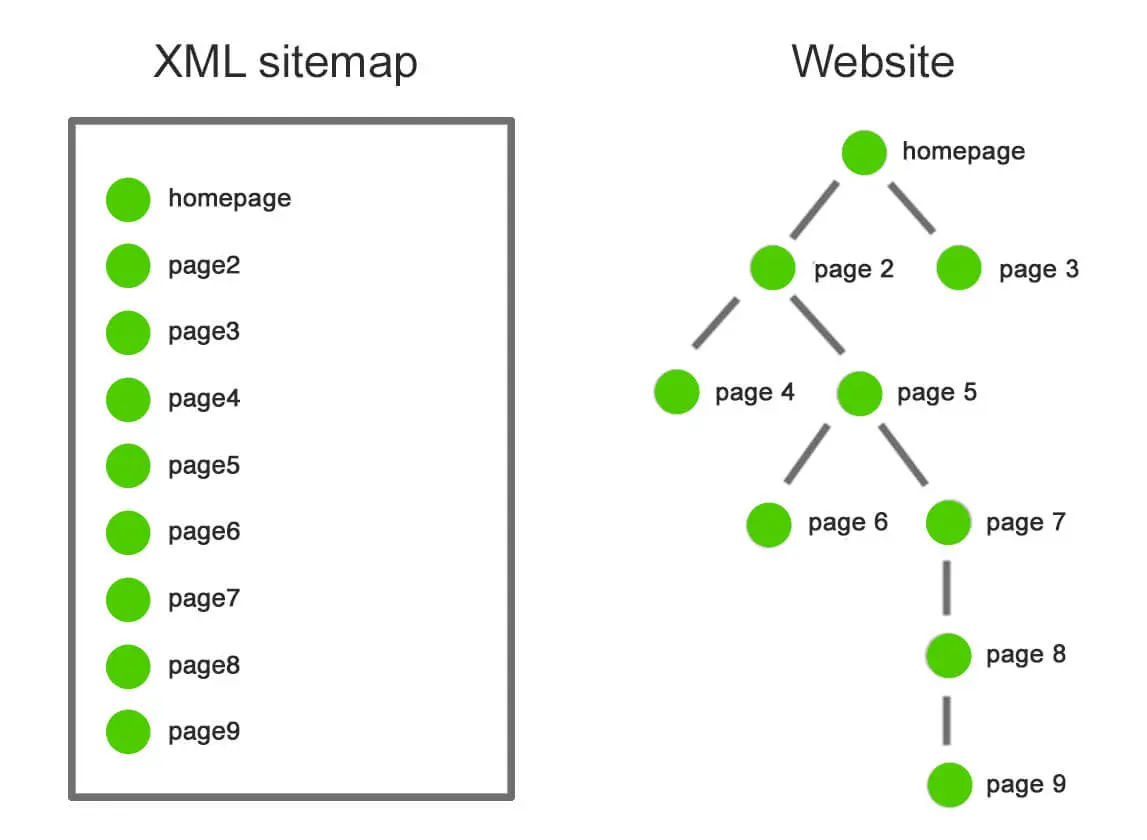 1. Create An XML Sitemap Using Screaming Frog
Follow the points given below to create your sitemap with the help of Screaming Frog:
Allow it to crawl your site.
Click on the "create sitemap" option.
Choose the pages to include and exclude the pages with duplicate content.
Provide information like when the page was last updated and change frequency values. Search engines don't generally require this information, but some might.
Save the sitemap to a selected folder and name it "sitemap.xml".
2. Submit The Sitemap To Google Search Console
After creating the sitemap, you'll have to submit it to Bing Webmaster Tools and Google Search Console to get your site indexed faster. Follow the steps for submitting the sitemap to Google Search Console.
Ensure that the sitemap is located on the server and the URL can be loaded.
Sign in to your search console account.
Select the "sitemap" option under "crawl".
Choose the "add or test sitemap" option.
Provide the sitemap URL and hit "submit".
Creating HTML Sitemaps For SEO
Creating an HTML sitemap is important, ensuring that it's not built in a pagination sequence. You have to develop two-page types, namely index and sitemap pages. The index sitemap will include links to important pages, while the sitemap page will consist of a list of links to relevant content pages on your website.
Regarding the number of links on each page, Google had set the limit to 100. But now, there is no such limit on any page.
Make sure you create a flat website structure that equally distributes the link value to every content page on the site. This can be done by listing new pages on the initial index page of the sitemap.
Conclusion on XML vs HTML Sitemaps
The main difference between HTML and XML site map file is that the former allows users to understand your website content, while the latter provides tags catering to search engines. You can use an XML site map when you add new pages or publish content on the site.
In the ongoing debate on which is better, we'd recommend using both as they help improve SEO ranking. It will allow Google to find your website pages and navigate websites more easily.
There may not be solid evidence that a sitemap will help your website or online business grow. But given the chances, it might it's worth building an optimal sitemap. In addition to that, there are no risks of penalisation involved.