To understand how SEO is one of the primary tools that aids in digital marketing, you must know about the three most important types of SEO.
You will get a fantastic Google page ranking and enjoy better digital footfall with the proper knowledge. Once you know them all, being on top of search results won't be a challenge anymore. This, coupled with the right expertise, will help you better identify the target audience and be adequately equipped to execute the optimisation plan.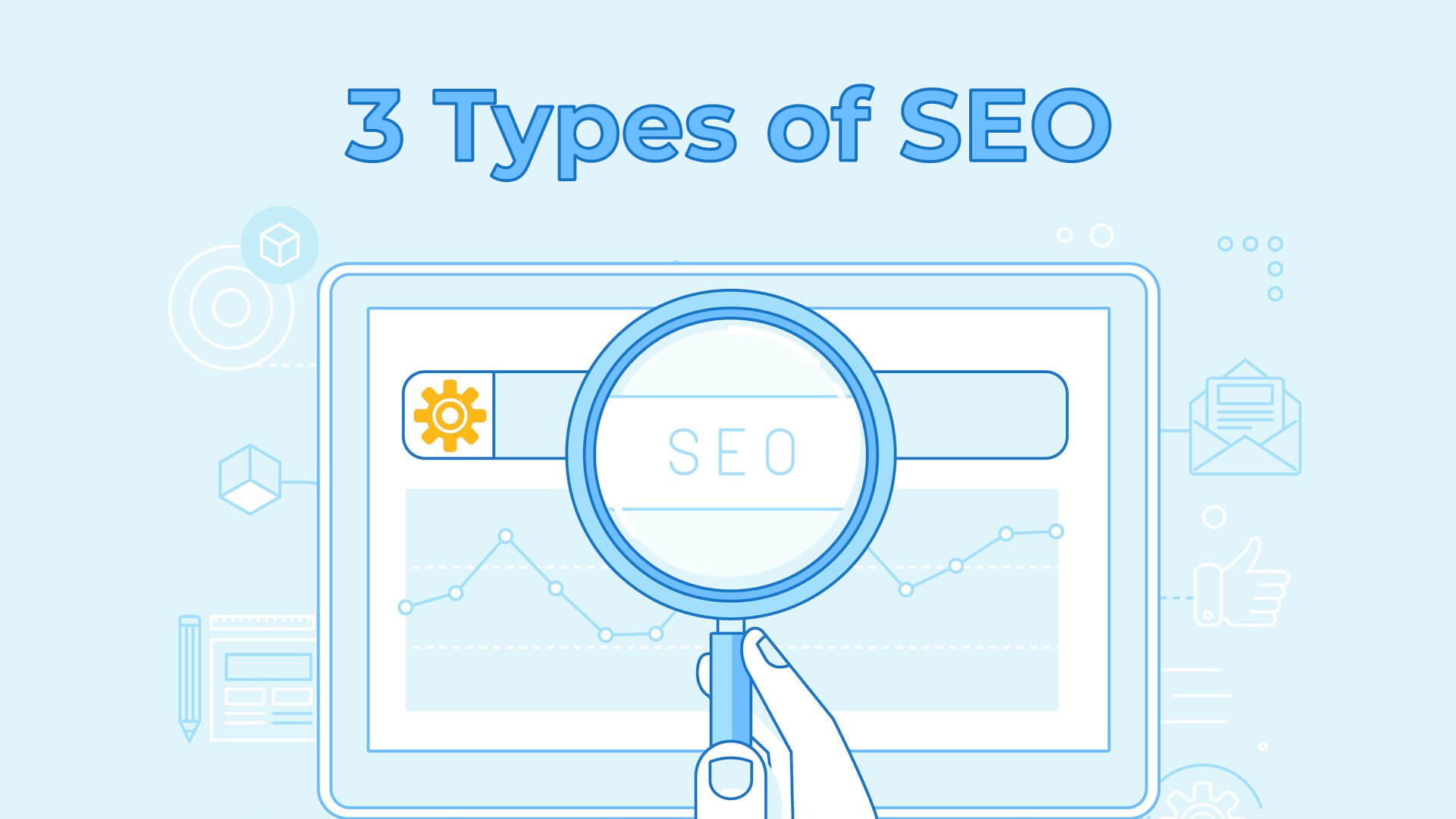 When you employ the right strategy, consolidating multiple elements that seo includes for the best positive outcomes, any brand will fare better than before. But to know how to do that, it is essential to know about the various types of SEO to utilise them effectively.
Today, we will tell you how to use each strategy to enhance your overall content marketing performance. So, without delay, let's look at the three SEO types.
Three Different Types Of SEO
1. On-Page SEO
When you want to optimise the content for a website, you have to go for SEO on-page techniques. For an on-page SEO strategy to work well, you need to optimise the content on your site, depending on the page.
This section of SEO marketing, which basically seo involves, is all about optimising each element on the page to simplify the process of discovery for major search engines. Also, don't hesitate to incorporate high-quality and relevant content, providing an enriching experience for your readers.
You can ensure unique, non-duplicate content reaches your audience when you effectively use title tags, image alt tags, and internal linking. You will have to optimise meta descriptions, titles, and keywords so that your website's SEO gets maximum visibility, even with organic search queries. Here is a list of various types of on-page seo factors at your disposal:
Content Creation — Writing relevant content that provides value.
Content Optimisation — Editing content to keep it up-to-date, taking the time to fix broken links and performing keyword optimisations.
Keyword Research — Great content requires proper keyword research to find the searchers' intent and other long-tail keywords.
Meta Tags — Titles and Description tags help search engines identify what the page is about.
Internal Linking — Building internal links is essential for building a strong site structure.
Multimedia — Images, Icons, Videos, PDFs, etc.
URL Optimisations — Websites require a strong URL structure to form a foundation and category for page content.
External Linking — Linking to other pages online helps build awesome page authority in what you're saying and the link context.
Social Proof — Reviews, awards, trust signals and showing your physical business location help build a better understanding of your website.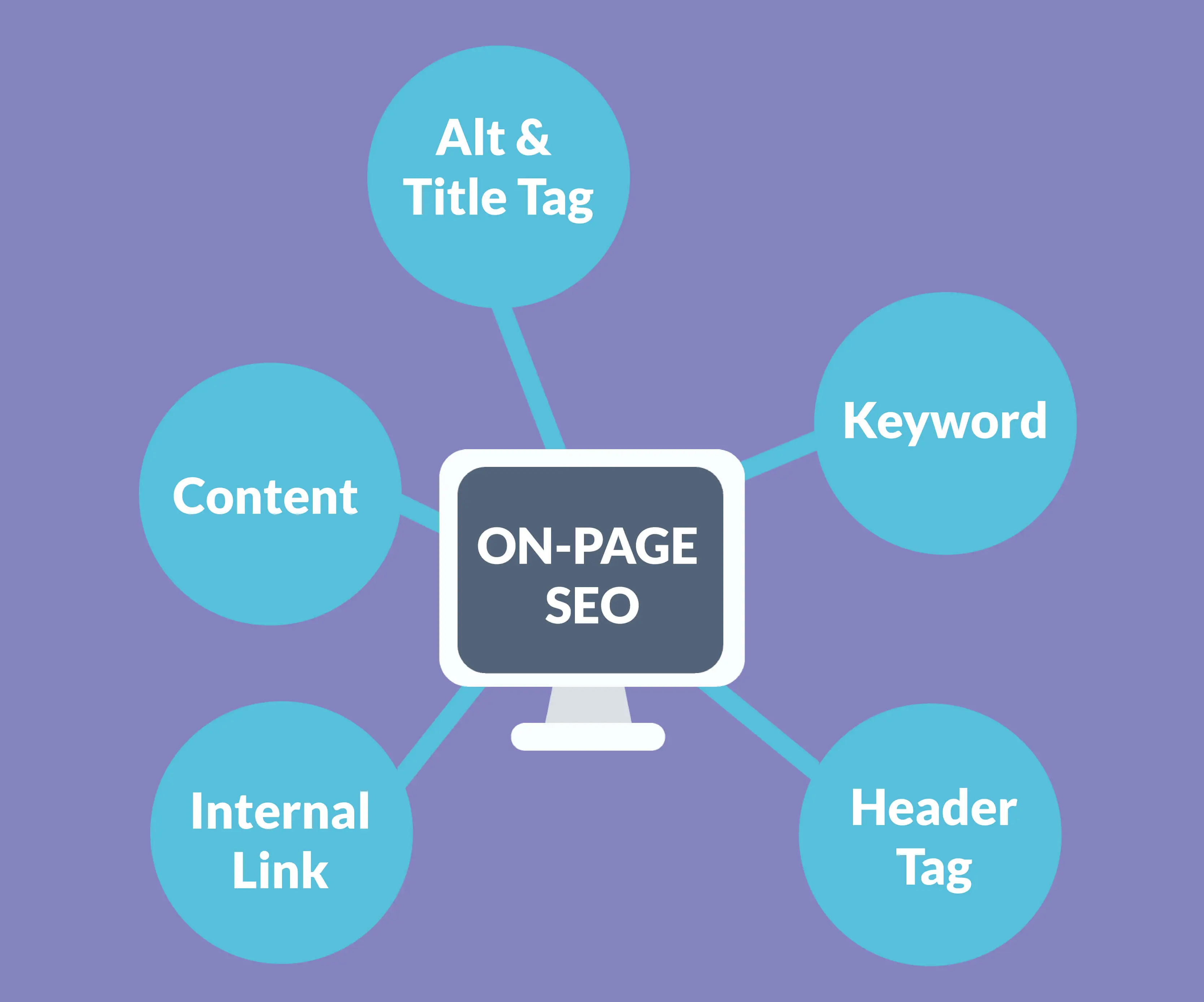 A. Ways To Get On-Page SEO Right
Firstly, to increase your online presence, you need to optimise meta-data well apart from putting a great SEO strategy.

To help Google's search algorithm and your readers find your website easily, including the right meta description with all the keywords is crucial. This will improve the user experience as the page titles will be spot-on, making it easier for users to locate the content they are looking for.
Pro Tip — Always remember to add relevant keywords because content without the right mix of relevant keywords is no good. Use strategies to ensure that you have SEO-tuned blog content or that the business page has the right keyword and relevant blog ideas. This will help increase search engine traffic to your website.
While selecting a keyword, remember that going by search volumes is not a great way. Sometimes, keyword phrases with less competition might work even better. That's why keyword research is of utmost importance, and you must never forget that keyword stuffing is not a good idea. This SEO technique is known as black hat SEO, and search engines often punish sites utilising black hat SEO techniques.
Lastly, you need to learn one of the most critical parts of content marketing: link building. When you add relevant links to a website or attach links to anchored texts, the validity of that web page goes up.
Try including high-authority pages in your blog as it assists Google in better understanding your website and thus helps your pages to rank better. This will be instrumental in improving the user experience.
To sum it up, on-page SEO is what you do to increase the readability of your web page. Once Google reads your website better (because of targeted keywords and links), it will display the website to all seeking a service you offer. In short, more traffic!
2. Off-Page SEO
Think of off-page SEO as maintaining public relations with other external websites on Google. With the right strategies, your bond with other sites will develop over time, and that will help strengthen your brand's authority and appeal.
Google My Business is one good way of implementing off-page SEO. It helps boost business locally by magnifying your presence to potential local buyers, which is part of local SEO. This means that off-page SEO will put the spotlight on your website and will reflect its authenticity and reputation.
Right SEO techniques include things like building good public relations, and off-page SEO highly relies on link building. Simply put, it is the strategies you employ to get other reputed websites to use anchors and keywords that link back to your web pages. Also, constantly improve local SEO to target the right audience and not lose your way of looking for more digital footfall.
Now that you have a fair idea about off-page SEO strategies, let's quickly take a look at some of the most time-tested tricks you can try to acing the link-building strategy.
Back Linking — To build authoritative websites, links are required. Links help search engine algorithms understand your website's category pages.
Brand Mentions — Methods like guest blogging helps build mentions of your brand in the context of your website.
Social Signals — Social signals help your site rank using the power of social media marketing and how often your website is liked and shared online.
Brand Authority — Authoritative websites have authority because of their brand name. When people search for your brand on search engines, this goes towards your overall popularity.
Topical Authority — By creating relevant content for your industry on guest posts or Web 2.0s, off-page topical authority to your brand can be built.
Geographical Relevancy — Local businesses must show they are local; being found on directories can help local customers verify your physical location.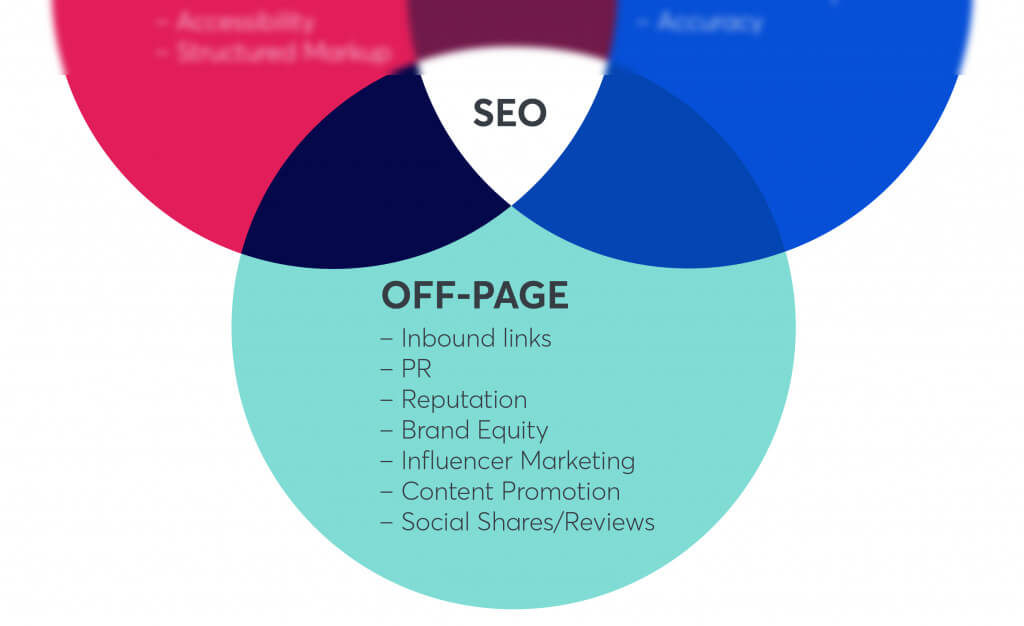 A. Competitor Research
We are guilty of keeping a tab on our competitor's website from time to time to check all the amazing things they are up to. Now, while you are at it, it's time to reap some benefits and check out your competitors' backlink strategy and profiles to see their implementation techniques.
B. Pitching Articles
Another way to increase your digital presence and acquire repute is by publishing your blogs on relevant portals and websites. If the company is relevant to your service, get the company to post a blog that includes a link redirecting to your brand.
Most of the time, monetary transactions are involved in this process.
C. Coming To The Reporters' Aid
You will find many services and forums where journalists ask for help from industry experts on the web. You can share your expert knowledge with them so that your brand gains credibility.
Journalists will most likely link to your web page when writing their articles. It is always about who maintains their connections well and strives hard to get into better networks.
And trust us when we say that online marketing is no different.
Off-page SEO is more like word of mouth about how far your reputation travels, so put it to good use. Also, remember that getting featured on excellent content is better any day than getting featured in places that won't draw the correct audience.
3. Technical SEO
Technical SEO is your safest bet when you have to index a website to make it easier for Google bots to locate. Simply put, it helps solidify a site's foundation and structure by enhancing its readability. Technical SEO can include indexing your website to make it easier for Google's web bots to crawl and index your site.
You'll see incredible outcomes, almost like magic when you synergise high-quality content with apt SEO methods. The best way to see this magic unfold is in the form of web traffic turning into genuine sales.
Focusing on mobile-friendliness is essential if you try to get it right. It's crucial that the content and layout are optimised for a mobile-friendly browsing experience. For this, you likely must reduce the size of technical SEO-optimised images to ensure that the pages load fast when your target user wants to access them. If you are finding your site speed is still slow, there are several tools you can use to ensure your webpage loads faster.
If the search engines deliver slow results or your site does not appear on the first page of Google's SERP, you will likely lose the audience. Your primary goal should be to enhance Google page speed as much as possible.
Site Structure — A strong site architecture helps similar group pages, such as product and services pages, so that search engines can distinguish the difference.
Schema Markup / Structured Data — Markup allows you to access rich snippets and featured snippets in Google Search.
Site Speed — Good user experience requires fast-loading websites; Google bots check for page performance as a verified ranking factor.
Schematics — HTML5/CSS3 and JS validation and proper coding can help search engines understand what your web page is about.
Site Security — A security protocol icon is one of the best trust symbols; securing your website will improve conversion rates and page rankings.
International Optimisation — Whether eCommerce SEO or an international brand, targeting international traffic is best to reach new potential customers.
Mobile Friendliness — Mobile SEO is vital in order to improve search rankings in 2024. Ensuring your website loads on any mobile device can help reach new potential customers, irrespective of their browser or device.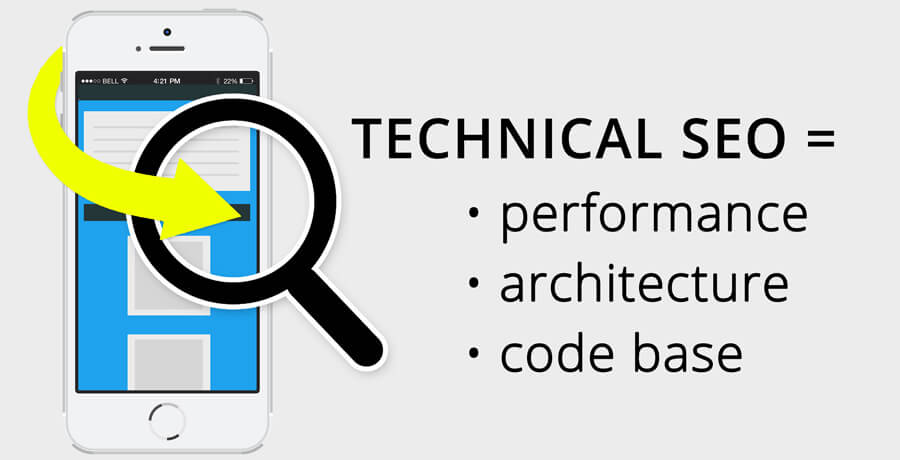 A. 3 Types Of Technical SEO Tactics
It knows that you need to follow three technical SEO tactics when improving this.
As mentioned, focus on making the site easier to navigate on mobile devices. This would widen the access and thereby funnel traffic to the website. There is no way around it as more and more people are shifting to mobile devices and moving away from desktops.
Secondly, you must make the website as fast as a hare. The site's load time is a significant factor that affects Google rankings, and one way to make it more quickly is to keep the size of the visuals optimised. So, use simple templates and limit redirects as much as possible.
Lastly, you must ensure that your audience does not struggle to navigate the website. To make the backend work clean, keep the internal linking consistent, as it will also help ensure there are no inconsistencies in the site's structure.
What's The Need For On-Page SEO?
Remember that you must 'EAT' to increase your online presence when thinking of on-page SEO. We are sure you are wondering what EAT is. It simply stands for Expertise, Authoritativeness, and Trustworthiness, as these are the major factors that Google uses to rate websites and content in general.
Google is always on the lookout for high-quality content and rewards websites by ranking them better. With the right page titles and meta descriptions, the chances of you appearing on search engines become considerably high.
We cannot emphasise enough how crucial it is to spend good resources on keyword research. This will help you present good and quality content to your readers because without that, using various types of white hat SEO techniques will all go to waste.
How Can SEO Off-Page Help Your Business?
Even if your product or service is amazing, without the proper SEO off-page techniques, your competitors will likely fare much better in terms of sales. Relying only on content is not enough, and you would have to try different SEO techniques to make your page rank high on search engines.
As we have mentioned before, creating links can help your business prosper, while strong backlinks on an authority website that direct back to your page can be of enormous help. This way, your business gains much repute and appears reliable to the viewers.
Your main aim should be to make your website rank higher in authority and trustworthiness. And choosing the correct SEO strategy will quickly help you outrank your competitors.
It goes without saying that without knowing the right link-building strategies, your off-page SEO will likely not work. If you do not have the right expertise, consider asking SEO experts for help.
Why Do You Need Technical SEO?
It is true that only working on improving technical SEO won't lead you to the next level in Google Searches or other search engines. But if you discount it entirely, it's unquestionable that you won't show up within the primary search results, as seo is a key instrument in shaping your online visibility.
You need to know that achieving high-quality technical SEO demands the intervention of an SEO expert for optimum outcomes.
Technical SEO work involves you making sure that your website loads fast. Our attention spans are deteriorating by the day, and no one likes to visit a web page that takes forever to load. To give you a rough estimate, ensure that your website does not take more than 3 seconds to load.

Plus, consider using online tools on the internet to check the 'waterfall' of your website. This way, you will get a demo to look at your website before the launch to check if everything is in place.
It would help if you also used Chrome developer tools that further help understand which codes are irrelevant. To get your site the maximum footfall, you must keep updating the backend work now and then.
It would help if you also remembered that the web is evolving daily, and so are the devices. So, you must ensure your SEO is user-friendly and accessible on all possible devices.
In short, you should be geared towards providing device-agnostic service and information.
Why Take All The Trouble?
Digital marketing today relies heavily on SEO. The product you sell is no good unless you find the right buyers, and SEO helps you find them. With the right SEO, it also gets easier for Google to pull up all the necessary information if the backend work on your website is clean and thoughtful.
When you search on Google for a product or service, you are most likely to view the first five suggestions. Now you understand how important your website appears among the first few when people use search engines.
A. The Role Of SEO
The most crucial role of SEO is to increase your visibility and rankings. When done right, you will get more viewers, which will potentially increase your sales. The more traffic, the more footfalls that can eventually turn into sales. There's no point in selling unless more people get to know what is up for sale, right?
With the right SEO technique, you can improve the user experience manifold. When you build your site correctly, users won't have difficulty navigating and are more likely to revisit. If a potential customer finds it challenging to find information on your website, the chances are that their visit won't convert into sales.
Apart from that, to help your brand grow faster, you must implement various types of SEO. You must ensure that you use high-volume keywords so your website can appear quickly on search engine results pages.
Try using various types of SEO strategies so that people share your website across various social media platforms. It is no secret that more cross-shares lead to more traffic on your website.
Lastly, it is essential to remember that all businesses rely heavily on trust. So, the SEO types you plan on implementing must enhance consumers' trust.
Users must find your website a trustworthy source every time it appears on search engines. When there's trust, your buyers will revisit your website repeatedly.
Remember that your organic traffic can decrease when SEO is done incorrectly or using negative SEO strategies. It is strongly advised to use white hat techniques to improve rankings, White hat SEO refers to properly following Google's guidelines regarding quality.
Understand The 3 Types Of SEO
The type of SEO you choose to apply can feel like navigating a world full of turning cogs and changing algorithms. It is more than finding the right keywords. It would help if you always mixed a few types of SEO techniques to get the desired results, keeping in mind that search engine crawlers can easily distinguish keyword stuffing or other black hat techniques.
There's no doubt that content is crucial in determining how well your web page performs. But that's not the only thing; you must pay careful attention to get your SEO game right.
You need to use your expertise and skills to mix different types of SEO to give your website the best chance of appearing on a search engine. If you follow the strategies mentioned in this guide, appearing on search results will no longer feel like a task. Also, be sure to check out Google's search engine guidelines.
If you have any other suggestions or tricks that you would like to share with us, let us know in the comments section below. And keep a watch on this space for more exciting reads. Contact our team if you need assistance with your website's search engine optimisation or other SEO services by Australia's leading pure SEO marketing agency.
Until next time, fare thee well.