The past few decades have seen a radical shift in marketing strategy from physical media to digital ones.
With the advent of search engines, the ways to market a particular website have grown substantially. And accompanying this increase in marketing ways is greater competition as well. Never before have more businesses been vying for widespread audiences than now.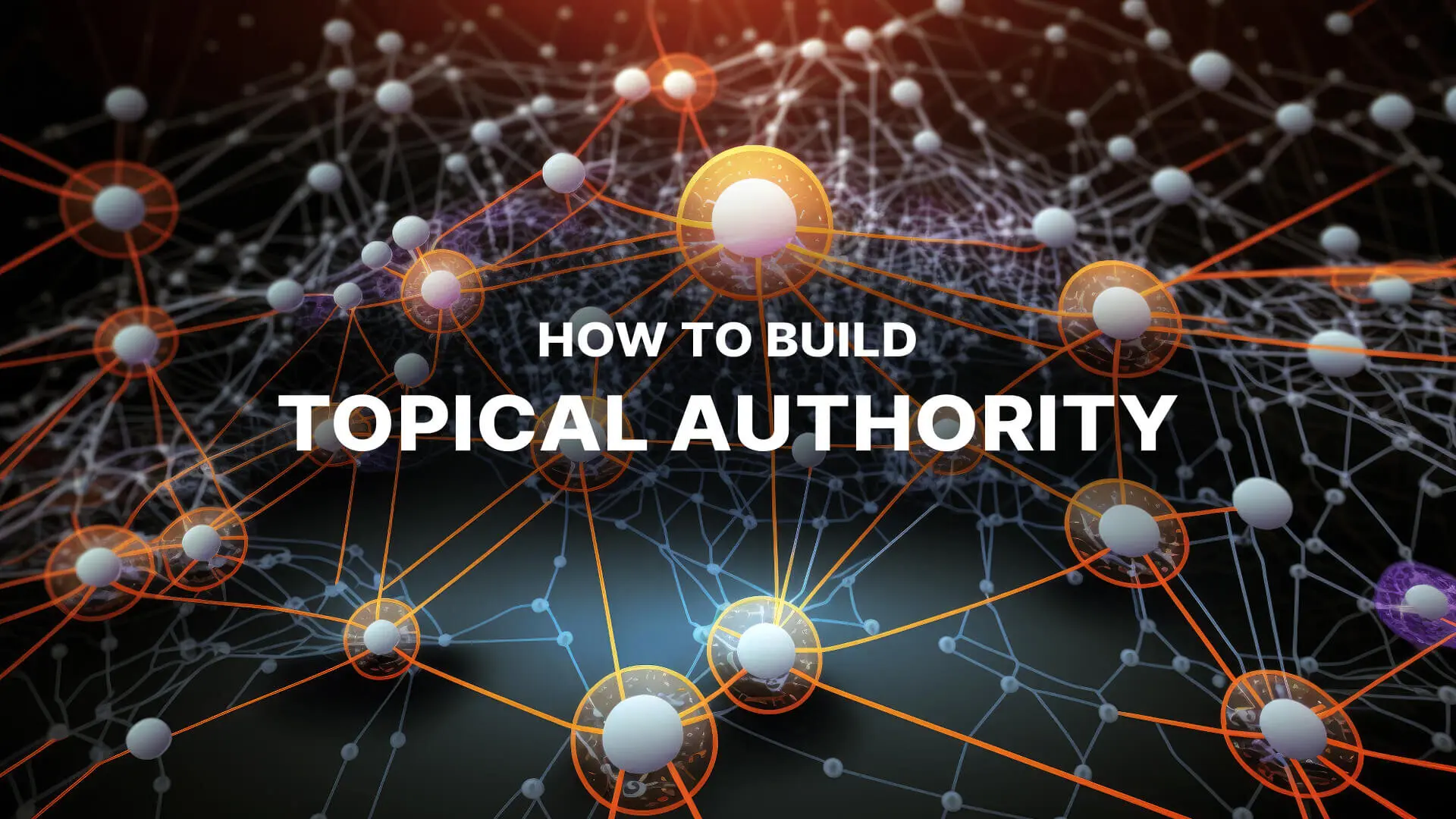 Building a marketing strategy using SEO requires knowing how search engines work. Once you begin exploring how a marketing strategy is built online, you may come across a term called "topical authority". And if you don't yet understand what it's all about, you don't need to worry. No better time to start learning about it than now!
Read on to learn more about topical authority, how it affects marketing, and how to use it to build your strategy. Learn how to build topical authority for a new website and gain user engagement like never before!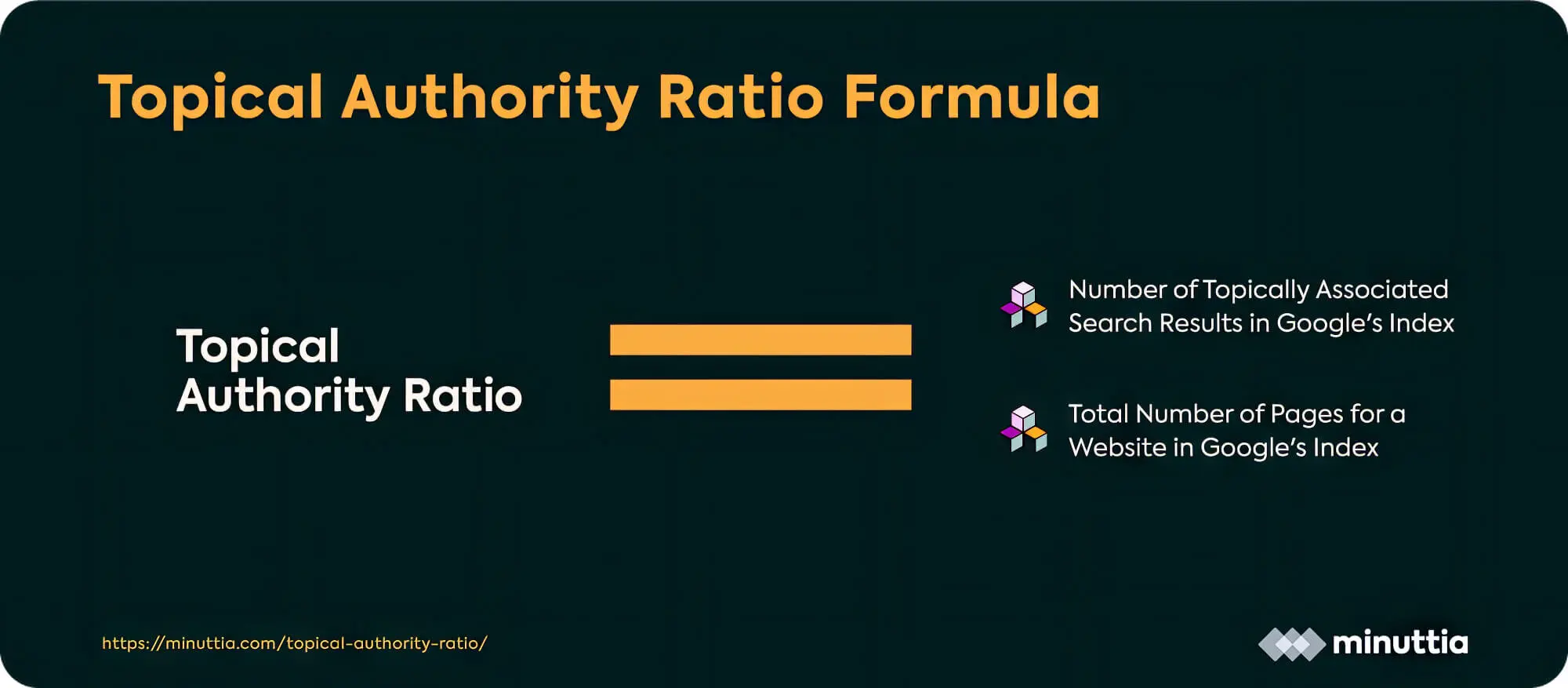 What Is Topical Authority?
Topical authority can be considered a metric of a website's reliability as a source of information. Simply put, topical authority is the preference given to any content-based page, depending on the accuracy and content quality.
High-quality content that provides accurate information makes the page more likely to be considered a trusted source. With higher topical authority, Google will rank the page higher than a website with lower topical authority.
When topical authority is in the discussion, the key is to maintain the content quality over a long period of time across several articles. This makes it more likely for the website to rank high faster than most other pages about the same topic. A larger content footprint that discusses related topics regularly will have a higher topical authority.
The Advent Of Topical Authority With Google Hummingbird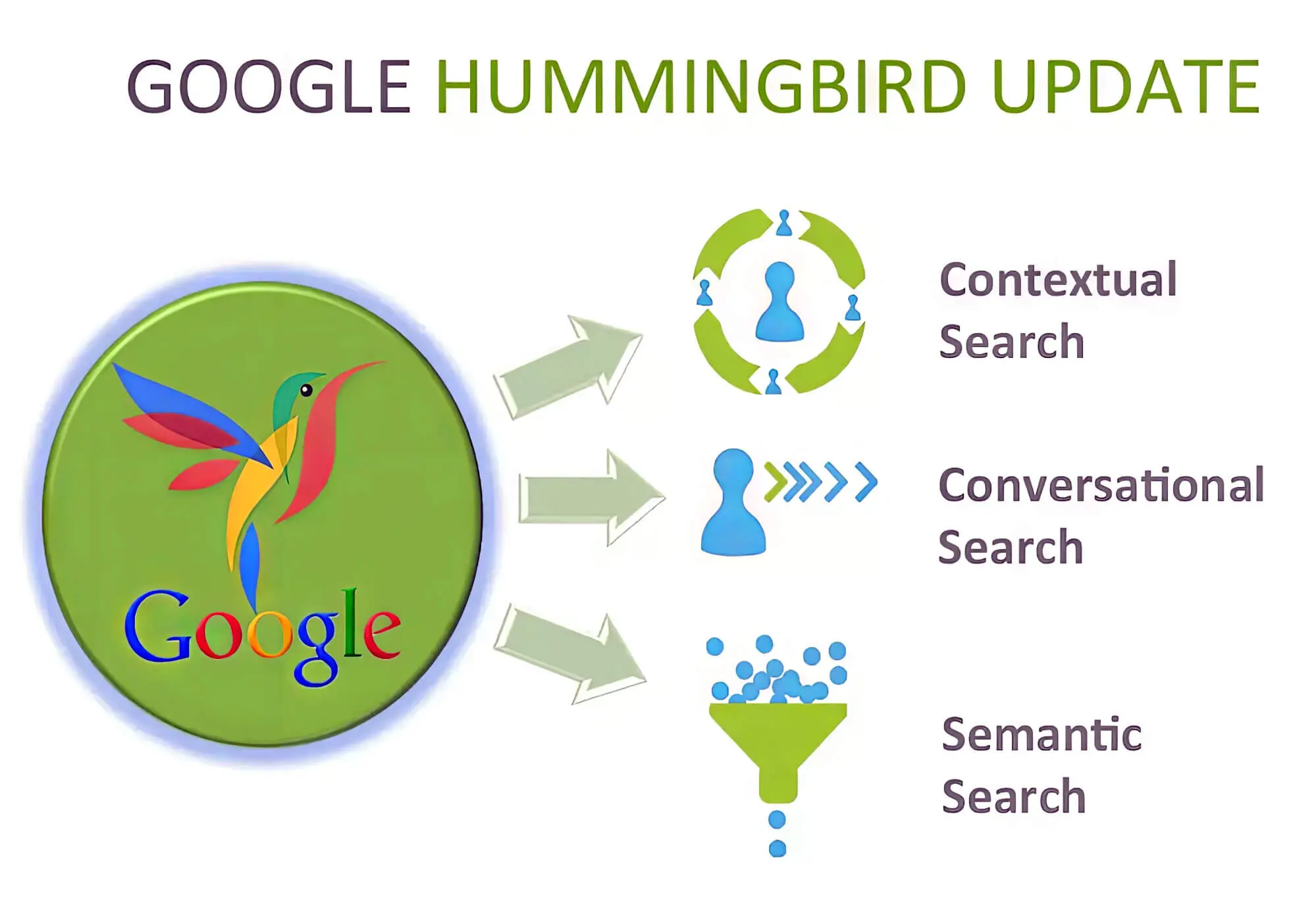 The Google Hummingbird Update that came in 2013 saw the introduction of topical authority. This led to sweeping changes in how Google ranked content in response to a search query. To be concise, the Hummingbird update allowed Google to perform semantic SEO searches.
This enabled the search engine to display results based on the meaning of a given phrase rather than match words directly. The reliance on factors like keywords and backlinks was reduced drastically, ultimately leading to a better-functioning search engine. And since Google didn't rely on these factors as heavily anymore, pages stuffed with keywords and backlinks would no longer be the top results.
That is not to say that such factors don't have any precedence over topical authority. Keywords are still important to gaining search engine preference but are secondary to content quality and other factors.
What Are The Benefits Of Building Topical Authority
By now, you may have come to the conclusion that topical authority is an inseparable part of any SEO strategy. Naturally, this means that establishing topical authority in a competitive industry can boost the visibility of your content and help it achieve greater marketing milestones. So, let's look at how topical authority can help your website.
1. Higher Organic Traffic
When building a website, you'd want more people to view and interact with the content you produce. To this end, you can use topical authority to gain preference in Google search results.
Higher topical authority leads to a higher ranking on Google and, consequently, more organic traffic. And the more organic traffic you have, you will receive more potential customers than any competing websites.
2. Improved Brand Reputation
If you have produced high-quality content on a particular topic for a while, you'll be considered a subject matter expert. And since experts often take precedence when a search is done on a given topic, your content will likely appear at the top.
Higher website ranking nets you an increase in brand reputation, which leads to greater credibility and more user interaction. It may not surprise anyone that more reputed sources drive more user traffic.
So, use topical authority to improve your brand image and reap the opportunities that stem from it.
3. Higher Backlink Count
This works with the other factors in tow. With higher organic traffic and greater brand reputation, other websites will likely link to your content. This is two-fold: you are deemed an expert on the content you create. And the other is that Google ranks your content highly.
So, when it comes to citations, the high topical authority will lead to a higher backlink count, which results in greater user traffic.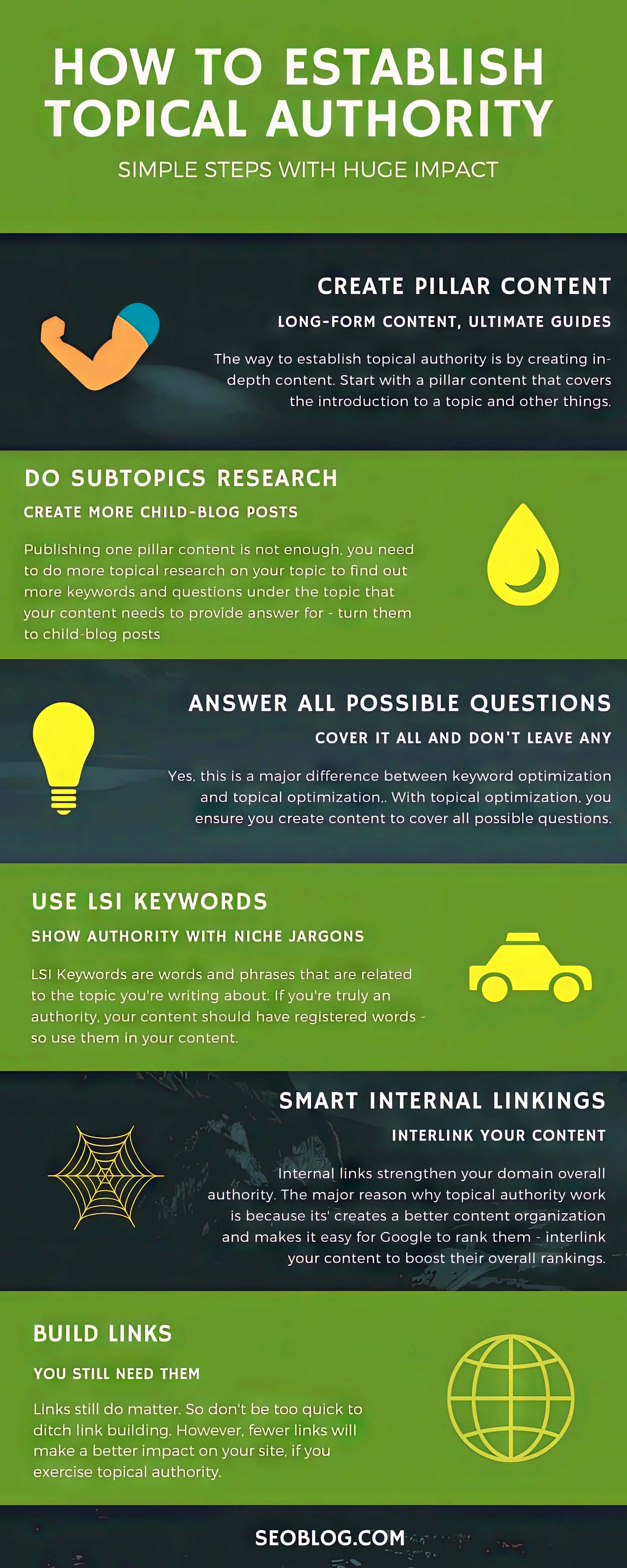 Practices For Building And Improving Topical Authority
Topical authority plays a major part in the content marketing strategy of a website, and building it from scratch can take some time. And to ensure that your competitors don't leave you behind, consider making the website carefully. The key here is to keep your content as organic and high-quality as possible while including keywords on the topic.
Let's review a few major steps to help you build or improve topical authority without wasting time. After all, it's always better to keep up with your competitors before you look to outpace them.
1. Content Strategy Creation
A strong content strategy is the biggest key to successfully achieving topical authority. You can build a great content strategy in three steps: planning, researching and focusing on your niche.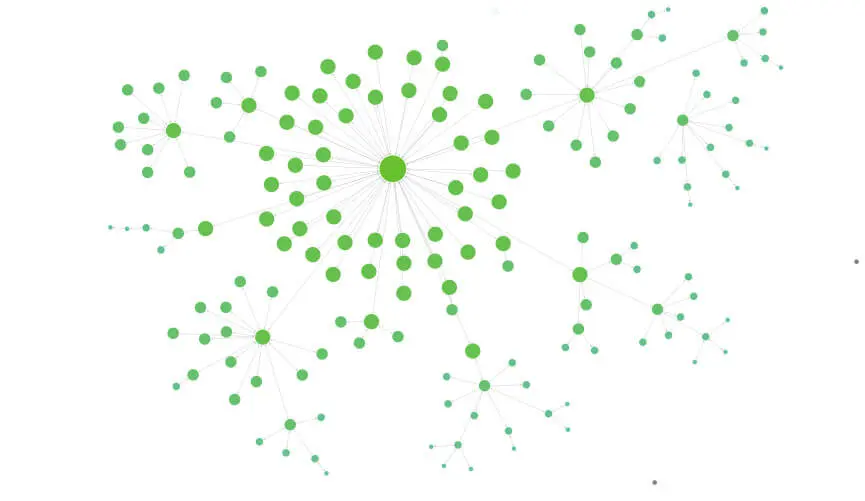 A. Planning
The first step to building a content strategy is to plan it all out. You should start by defining what purpose your content will serve. It could be to boost brand awareness and attract customers or for lead creation and product evaluation.
Once your goals are ready, consider the best content that suits them. Different points of interest require different content, so research what content you should create. This can be invaluable for boosting the brand rep and bringing in organic leads.
B. Research
Creating a strategy with proper research can lead you in the right direction, saving time and benefitting your competitors.
You may begin researching by using SEO tools, such as a keyword research tool dedicated to finding the top search terms for your content. This can be an educational experience, giving you a complete picture of what users are typing into the Google search field. Armed with this knowledge, you can include as many of them in your content as possible in an organic manner for the best results.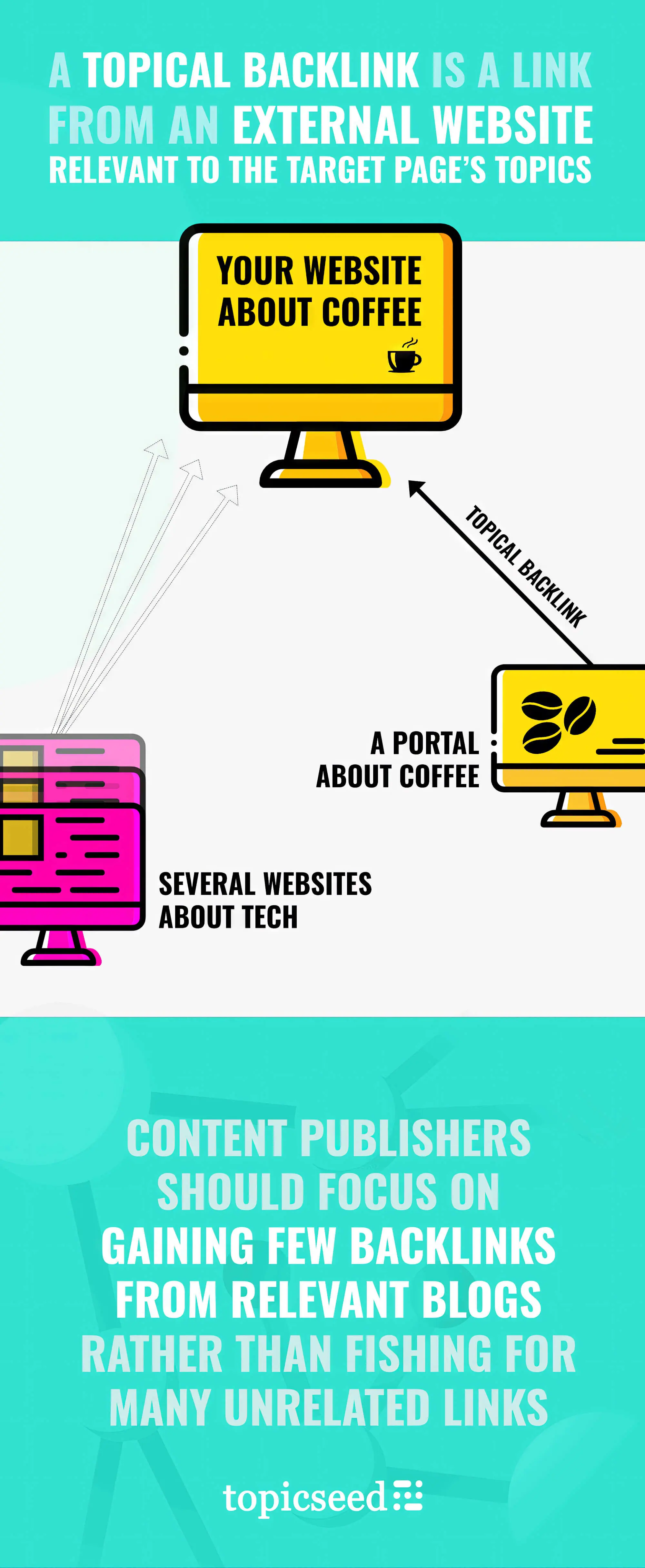 The second half of researching your topic comes from looking up related posts on social media. With such platforms, you can examine what is being discussed among your target audience. Queries, feedback and criticism can all provide you with valuable information that you can provide an answer to in your content.
Something you can make excellent use of is the "People also ask" section that you may have seen on Google search results. Not only does this improve your knowledge on the matter, but it also lets you know the typical questions your target audience has. In tandem, consider using tools that present the "People also ask" segment in a hierarchical structure.
C. Focus On Your Niche
There are millions of pages on the internet, and most people see less than a per cent of these pages due to low topical authority.
The simple reason for this is that these pages have low-quality content and contain plenty of unfocussed and useless information. And since they often have nothing unique to say, they are left barren with low user interaction and even lower search engine ranking.
Make sure that the content you produce is unique while maintaining high quality. Building topical authority for your niche is the best possible step, as a dozen pages tackle common issues. User retention, particularly today, is difficult, but engaging content can solve that problem. And if a user gains valuable information from your content, consider it a job well done.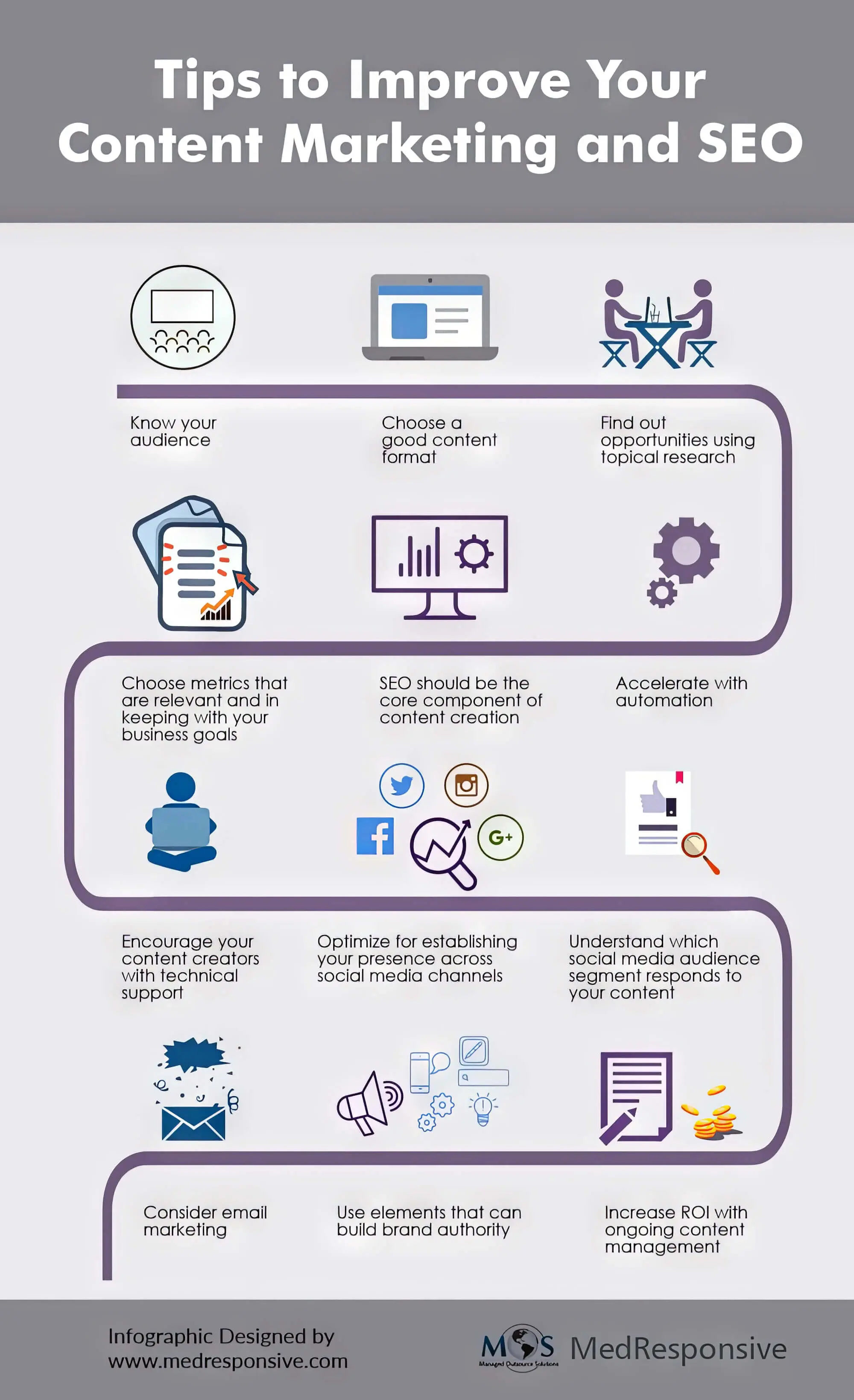 2. Intricate Topic Clusters
Once you've built a content strategy, you may begin working on creating topic clusters around the chosen niche. Focusing on a few specific topics and using them as a basis for your content will create a strong foundation for the website.
After creating a few articles around these core topics, you can focus on other semantically related issues. These topics will only be tangentially related to your core content, which you can mention and link back to the original content.
Doing so for several smaller relevant topics will build a content cluster, which helps improve your topical authority. By creating strong topical clusters, you are making it known to the search engine that you've covered a broad topic in extreme depth. This will ensure that the search engine algorithms prioritise your content and recognise you as an expert.
3. Recognise User Intent
The algorithm used by Google strives to find the meaning behind any search query, effectively attempting to establish user intent. Over the years, the algorithm has progressed far enough to match a query's search intent. And you should consider planning the topical authority strategy around this.
Your content strategy should also reflect why a user would input a particular search term. Two examples are creating instructional articles for informational keywords or buying guides for transactional queries.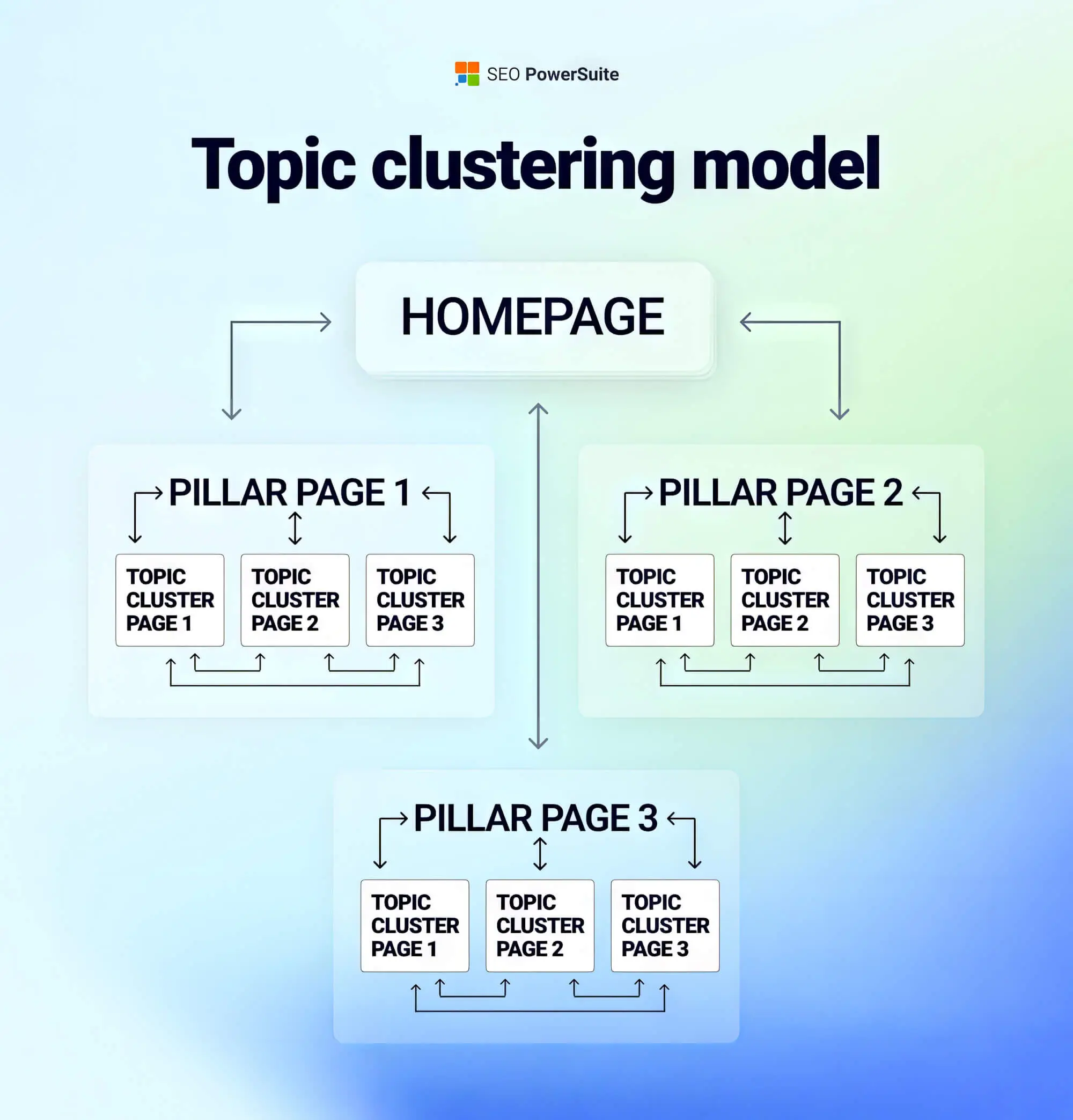 4. High Backlink Quality
Lastly, you can link to other websites with high topical authority to improve your own. Link building from relevant websites with a strong domain rating can help significantly.
There are several ways to get around building high-quality backlinks. Consider having a guest write content for a special blog post, mention influencers with a large following, or use an SEO tool. Both outbound and inbound links are important for high backlink quality.
Topical relevance relies heavily on building high-quality links; you should remember this when creating content.
How To Know If A Website Has Topical Authority
Since topical authority has no direct definition, it may be difficult to know whether a website has it at first glance. But fortunately, there are plenty of ways to tell if a website has topical authority. Listed below are the items to seek for this.
1. A Profile With Strong Internal Linking
A website with strong internal links is an easy way to know about its topical authority. Typically, websites with high topical authority have relevant links to other pages.
Using analysis tools for internal links, you can immediately find out how many articles redirect the user to a specific page. This is a hallmark of a website with high topical authority, giving it precedence in Google search results.
2. Domain Authority Or Domain Rating
Domain authority or rating is a score that measures the strength of a website in search engine results, ranging from 1 to 100. The higher a website scores, the more likely it is to rank highly in SERPs. You can use tools to measure any website's domain authority or rating.
A good DA score to aim for varies based on the high competition within a particular niche. For this reason, it would be folly to seek an arbitrary number in a vacuum. And knowing this, if you're looking to improve your domain authority, consider studying the scores of the competition. Your DA score should be relative to a competitor's and not a high-DA score website in a different field.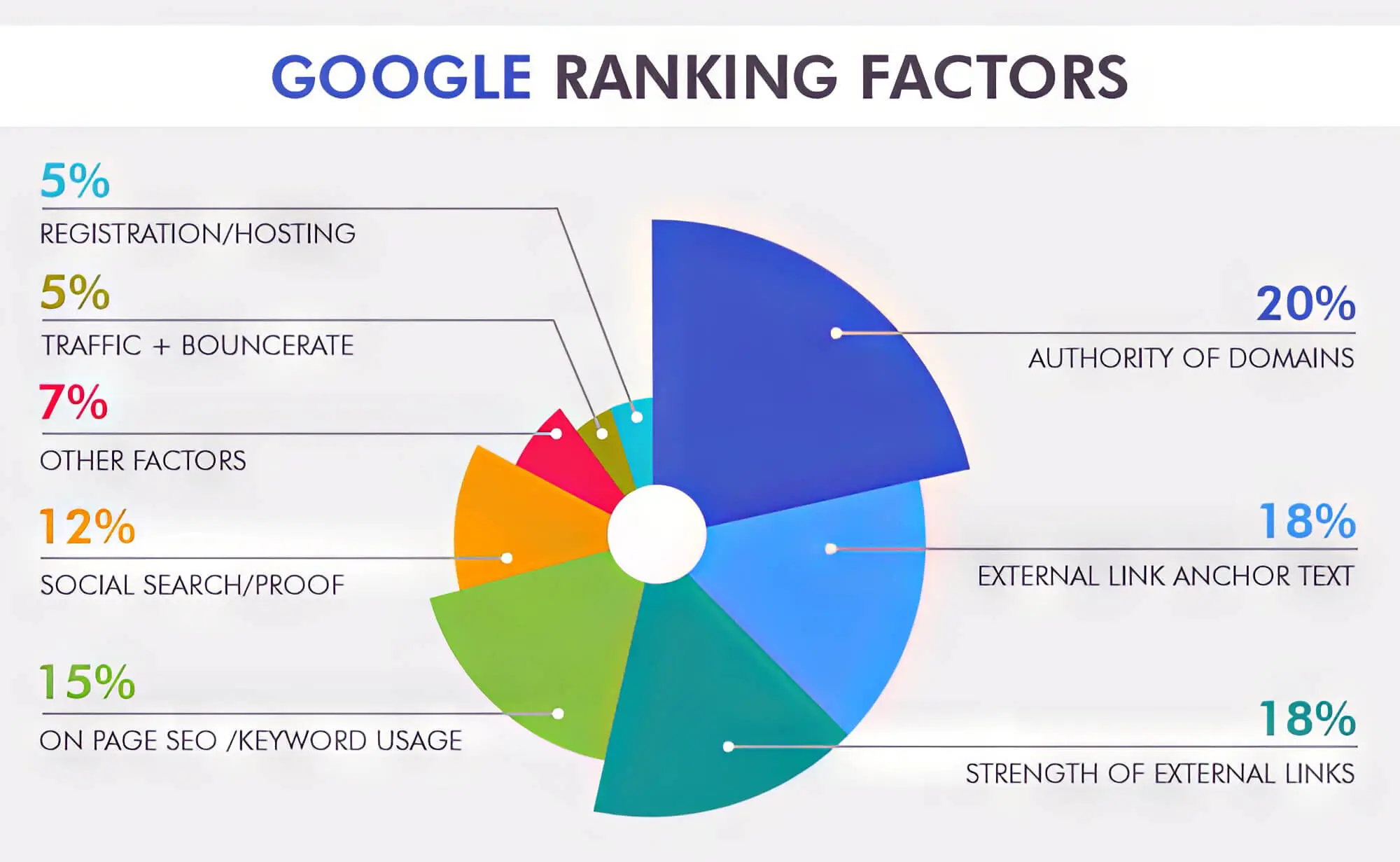 How Domain Authority is calculated considers multiple factors, such as the total number of links and the root domains. Of course, this means that the Domain Authority score will fluctuate based on the number of pages linking back to the website.
Domain authority also ties into the link-building strength of the website, as strong link profiles increase the DA score. Well-established domains have larger link profiles, and thus, they have high domain authority.
The DA score becomes exceedingly difficult to raise the higher it is. Going from 80 to 90 is more difficult than going from zero to 50. Additionally, the scaling fluctuations impact websites on the lower end of the DA score spectrum. Looking at the DA score as a comparative metric rather than a milestone to achieve would be better.
3. Keyword Rankings
More relevant keywords in the content typically mean a site has high topical authority. And an increased number of organic keywords can provide much-needed insights into your competition.
Consider looking up topic ideas using keyword research tools to build your keyword rankings. This can help bridge the gap between your website and the competition, allowing you to partake in content creation for similar topics. Remembering that your website should have a unique voice, bringing valuable content to the reader is always best.
4. Content Quality
If a website posts high-quality content about a topic regularly, it likely has high topical authority. A well-written original article is a great way to boost user engagement.
Of course, good content alone isn't enough to give a website high topical authority. It is usually accompanied by at least one of the above-mentioned factors for ranking higher on SERPs.
FAQ
1. How is topical authority measured?
As the topical authority has no direct definition, measuring it objectively must be clarified. There are rough ways to calculate perceived authority, such as the "Traffic share by domains" report in the Keywords Explorer by Ahrefs.
To measure topical authority in Ahrefs is straightforward. Simply enter a keyword in the Keywords Explorer, go to the matching terms report and apply a minimum volume filter. After this, you should export the results and reupload them into the Keywords Explorer. Lastly, go to the "Traffic share by domains" report to know the website's topical authority.
2. What is the difference between topical authority and domain authority?
One of the largest differentiators between topical and domain authority is that Google doesn't use the latter. Topical authority remains the only way to gain an audience on Google, and your SEO strategy will likely revolve around it.
As mentioned earlier, you can use domain authority to compare a website against its competitors. It is largely dependent on website age, the trust level of your website and user traffic. In contrast, topical authority relies more on website content and backlink volume.
3. How does topical authority affect SEO?
The optimisation takes precedence when it comes to SEO, and topical authority helps tremendously with this. To properly optimise your website, your content should showcase expertise, authoritativeness and trustworthiness for it to rank highly.
This means that your website should have the highest quality content possible, covering as many queries and related topics as possible. This will also garner the website a positive reputation, further increasing its topical authority.
Once this reputation is established, topically relevant keywords you cover will be heavily associated with your brand. Your rankings on SERPs will increase further, driving more user traffic to your content.
Building Topical Authority
A topical authority is one of the more important aspects of online marketing, adding significant relevance to your website. Its inclusion only has positive impacts on the visibility of your website, in addition to boosting user engagement and ranking in the search algorithms.
Building topical relevance takes a lot of work, as it involves several steps that require a lot of dedication. Content cluster creation and posting regular content are time-taking processes that significantly improve a website's authority.
Lastly, it's best to remember that content quality is more important to establish topical authority on your website and rank highly in the algorithm. Other factors like topically related keywords and backlinks also matter much, but it's better if they align well with your content.
To improve the topical authority of your website, you can lean on sitecentre®. We act on the earlier points to help your pages gain more topical authority. And we offer a complete suite of marketing services, such as SEO, Web Design, AI, Machine Learning and more.