Have you been searching for ways to increase your website traffic or to rank higher in Google Search results lately?
Then you must have come across the term domain authority several times. After all, it's a pivotal factor in improving the website's visibility and overall performance. But grasping the website domain authority concept isn't like passing a hot knife through butter since there are several layers to it, plus different terms and techniques you need to understand.
We thought of compiling this extensive guide on domain authority to help you get the hang of it. So, let's get started!
Domain Authority: Definition
Moz, a renowned software development company, uses domain authority measures as a ranking score for websites. It aims to predict the likelihood of a particular website ranking in search engine result pages (SERPs).
Formed based on the Link Explorer index of Moz, this score is calculated using several factors. Notably, the calculation process uses a machine learning model to find an algorithm correlating the link data of Moz with the rankings across lots of actual search engines used as the scaling standards.
Domain Authority scores range from one to 100, with a higher domain score implying that the site is likely to rank higher in the search engine.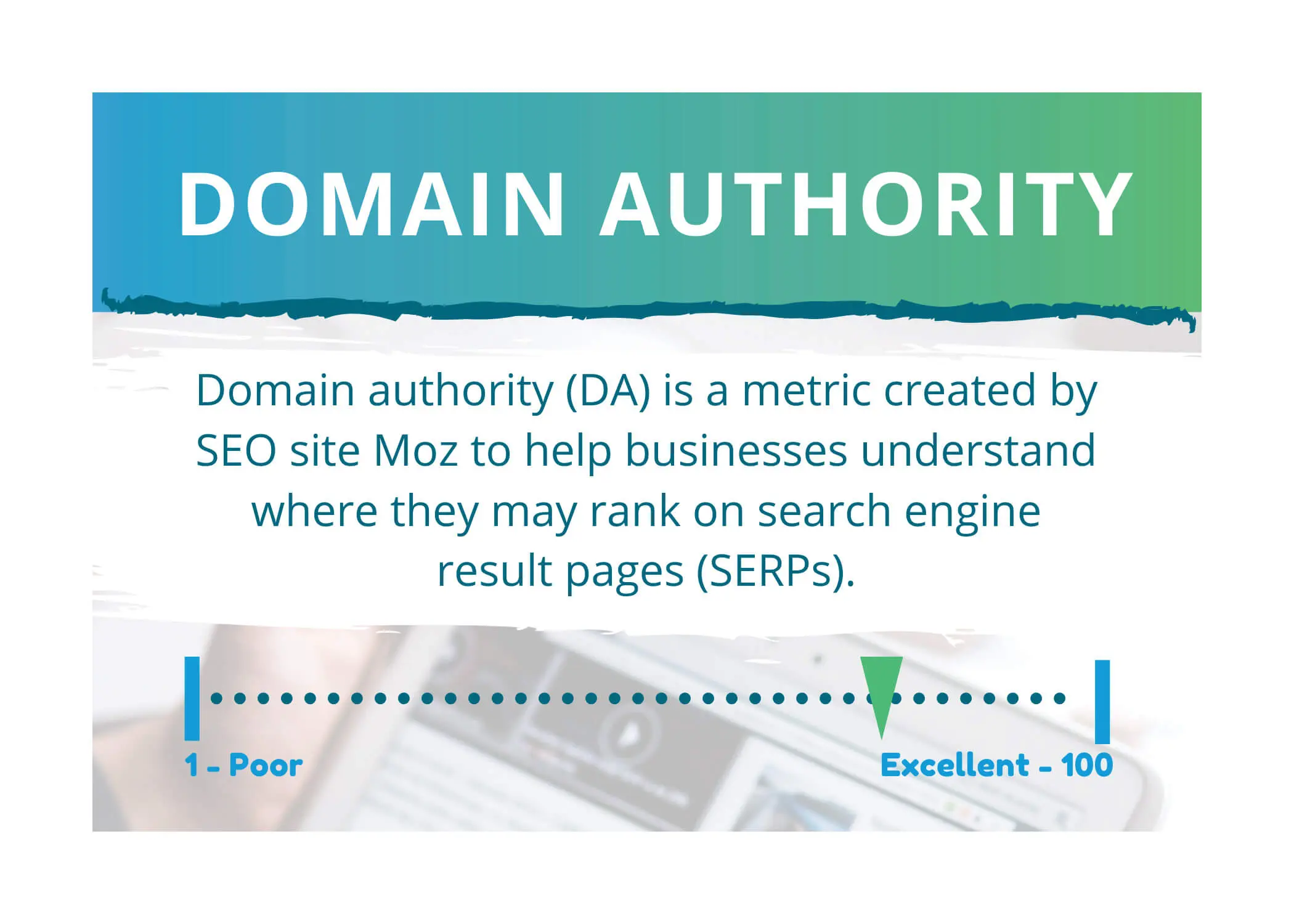 Why Is It Important?
To help your site reach more people, you'll need to get it higher up the search engine.
But the problem is that you might often not understand how well the website is performing. And even though you feel you're proceeding the right way to enhance its popularity, it might not rise to the desired position in the SERPs.
In such scenarios, you can use a domain authority (DA) score to gain a genuine perception of the website's performance. Identifying the domain authority can help optimise a website's search engine ranking score, creating a site that attracts customers and clients. It may even help you figure out the areas that need more improvement.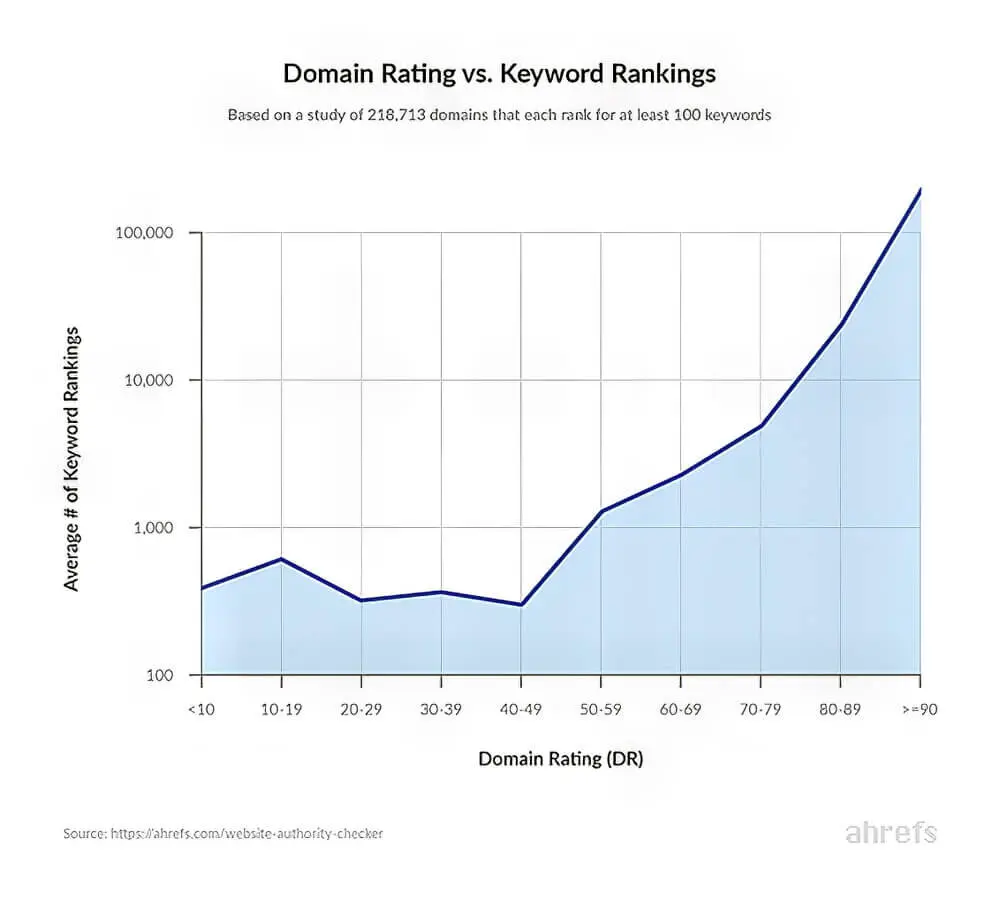 For instance, the algorithms and other methods used by Google to decide how websites are ranked in relation to keywords in the search query are still a mystery. Though it shares some ranking factors and highlights some of the best practices it adopts, it never divulges the exact process of how it ranks the website.
The domain authority acts as an accurate representation of the search results landscape and can be influenced by Google ranking factors. Hence, it's a great way to understand why specific sites on Google appear higher up in the SERPs than others.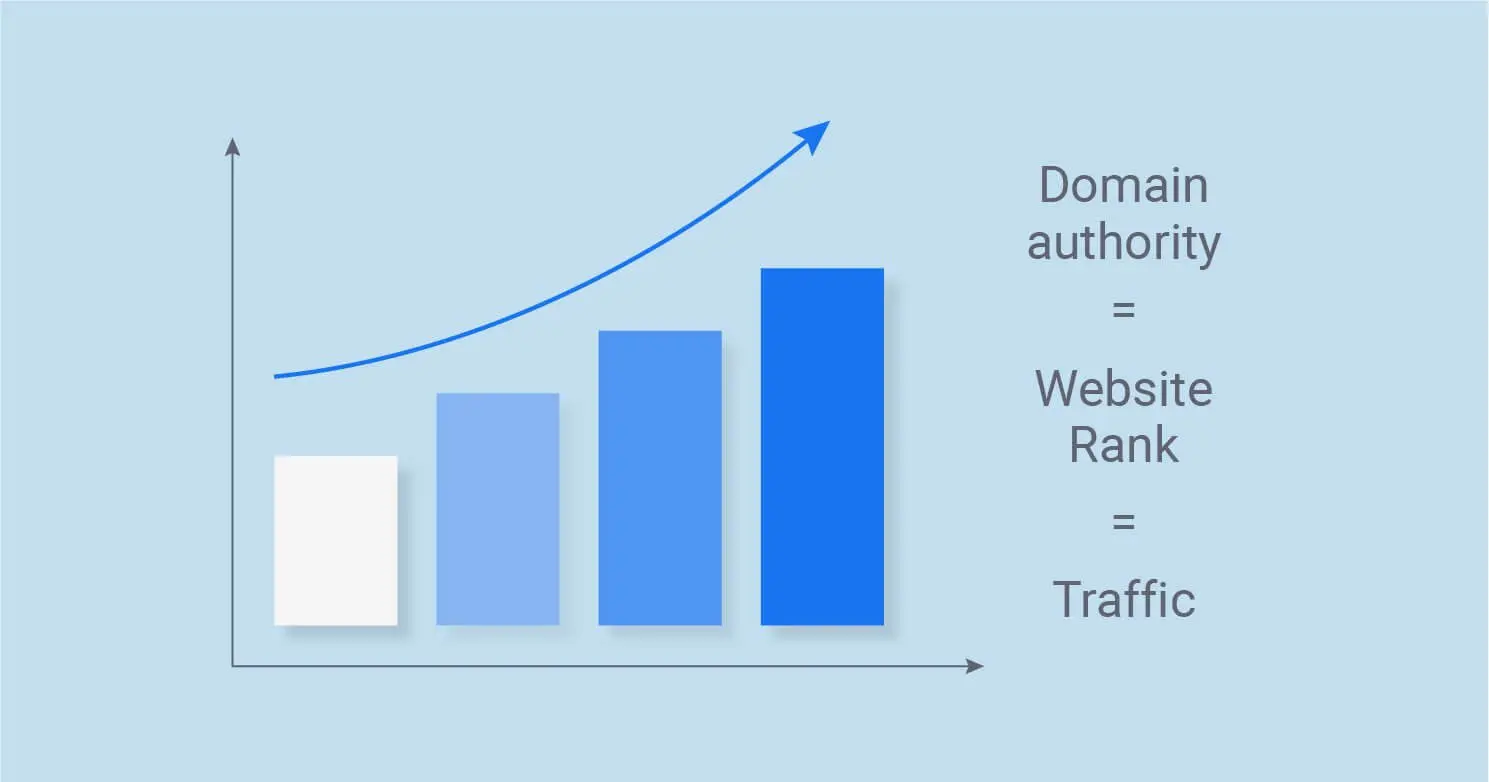 How To Improve Your Domain Authority Score?
Creating considerable domain authority will take a while when you've just registered a domain.
Several factors are at play in determining the domain authority score, such as maintaining the content quality on the website, on-page SEO, loading speed, mobile friendliness and more. But the most crucial requirement for increasing the DA score is the link profile.
The website authority is gauged by the DA score of a website, which is a measurement of the strength or weakness of its link profile.
The growth of a site's link profile contributes to a higher rank in the SERPs and enhanced search traffic.
Considering these points, here are the methods you can adopt to increase your website's domain authority score.
1. Minimise Or Eliminate Spammy Links
Earning high-quality links is not the be-all-and-end-all of achieving a good domain authority score. It's also essential to ensure you don't link your site to many spammy websites.
Thus, it would be best to clean up your site's link profile periodically using a periodic link audit. You can either do this by refusing to support any such link or removing them manually.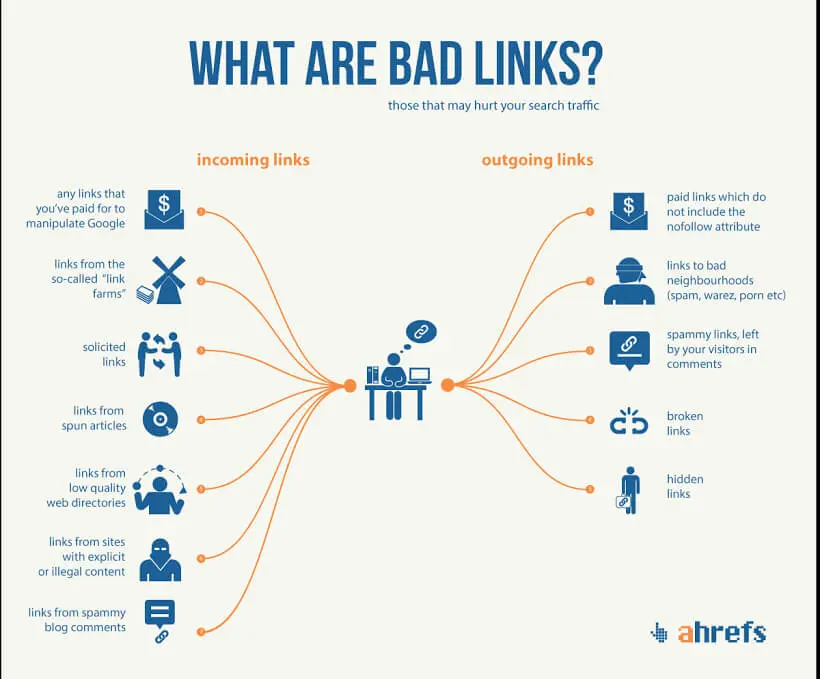 2. Getting Links From Websites With High DA Scores
Incorporating relevant backlinks from high-authority websites and social media platforms is crucial for enhancing your site's domain authority and improving its web page authority.
There are many ways to achieve obtaining more backlinks and earned links. So, how can you get such authoritative backlinks? One of these is guest posting, which requires you to exchange some content for one backlink, such as a blog post. Remember that the higher the other website's DA score, the stronger the backlink will be, and the more link "juice" will be passed onto your site.
3. Getting Links From Authentic Websites
Though many genuine websites have high domain authority in the cyber world, encountering sites faking DA scores can't be ruled out. The latter entities either try to sell less worthy backlinks at higher prices or come with an excellent yet inactive link profile after the owner ceases to work on them.
As such, some site owners might end up buying domains such as these to build a website network with high domain authority but no traffic. Remember that this is a major red flag concerning creating a sound link profile. Plus, tools such as Google and Moz are gradually becoming more efficient at identifying websites without attaching value.
The best way to recognise a vital link in today's cyber world is to check the organic traffic you might get by linking your website to that link.
Factors Used To Determine The Score
The authority metrics of a website are developed by Moz using as many as 40 different factors. Though all are not known, some of the most significant ones are as follows:
1. Search Engine Friendliness
The user-friendliness and structure of the website are used to determine the site's search engine friendliness. A site with a poor structure will be complex for Google to crawl through, thus affecting its ranking scores.
2. Linking Root Domains
The number of unique backlinks of a website is its root domain. For instance, if your site has 1000 links from just one website, it will be considered one link from a single root domain.
There will be three root domains for a site with three links from three different sites. And by earning links from several websites, you can achieve a higher domain authority than by earning a bunch of links from a single website.
3. MozTrust
Moztrust calculates the quality of each backlink, making an in-depth analysis of how closely the website is related to trustworthy ones.
4. MozRank
The total number of links is a critical metric in determining the strength of a website's backlinks. It takes into account the number of external links on the site, as well as the quality of those links. But quality is emphasised over quantity, implying that excellent high-quality external links are more advantageous than several mediocre links.
What Is Domain Rating?
Domain Rating is a ranking metric brought about by Ahrefs that solely determines the quantity and quality of backlinks that your website's domain has acquired. The domain authority score, measured on a scale of zero to 100, demonstrates the strength of a website's backlink profile, which can impact its visibility in Google search results.
However, Google doesn't consider the domain rating as a ranking factor. That's why the DR score of the site doesn't always imply that it will rank in the first position in the Google algorithm. Instead, the DR is an efficient measure of the link popularity of a website and its capacity to attract more traffic from a Google Search.
Coming to its calculation procedure, Ahrefs determines the DR of any website using several variables. These include the number of domains with at least one dofollow link to your site, the DR scores of such linking domains, the number of sites every referring domain links to, and many more.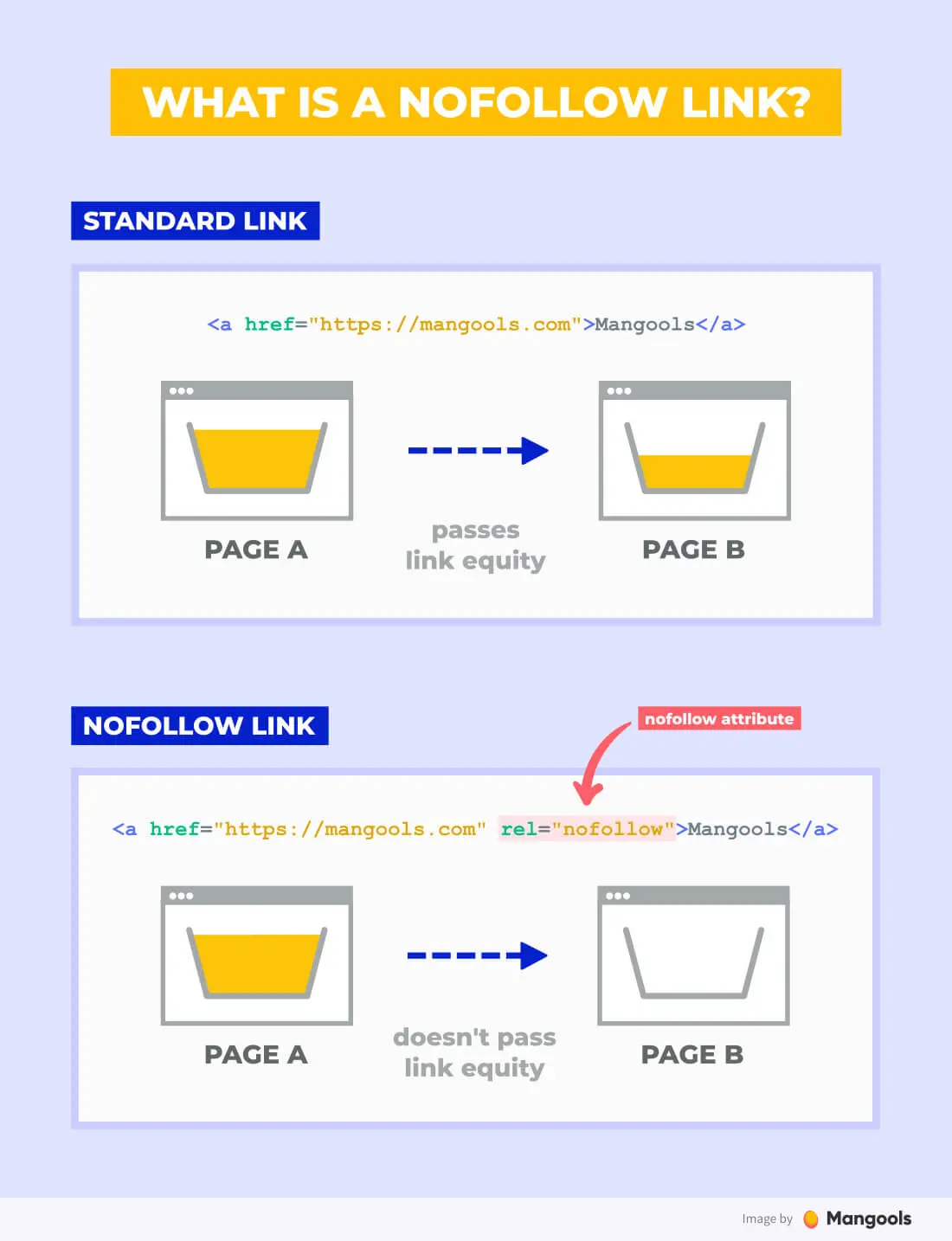 Domain Authority vs Domain Rating
You might've understood that a website's domain authority and domain rating scores impact its overall usability for the target audience. But each of them tells you about a different aspect of its usability. While the domain authority score helps you understand its ranking on SERPs, the DR reveals its link popularity.
Another significant difference is that while the former is calculated using several important factors about a website, the latter is primarily determined using its backlink profile.
How is domain authority calculated?
Domain authority (DA) is a metric that measures the strength and credibility of a website. It is calculated by several factors, including the age of the domain, the number and quality of links pointing to the website, the quality and relevance of the website's content, and the website's performance in terms of speed and usability.
The domain authority score is calculated on a scale of 0 to 100, with higher scores indicating a stronger and more credible website. It is important to note that domain authority is not a ranking factor used by search engines but rather a third-party metric used to predict how well a website is likely to perform in search results.
Several tools available can be used to calculate domain authority, including the Moz Domain Authority (DA) tool and the Ahrefs Domain Rating (DR) tool. These tools use different algorithms and data sources to calculate domain authority so that the scores may vary slightly between them.
To improve a website's domain authority, it is crucial to focus on factors such as building high-quality and relevant backlinks, creating and promoting high-quality and relevant content, and optimising the website for speed and usability. By doing so, businesses can increase the credibility and visibility of their website in search results.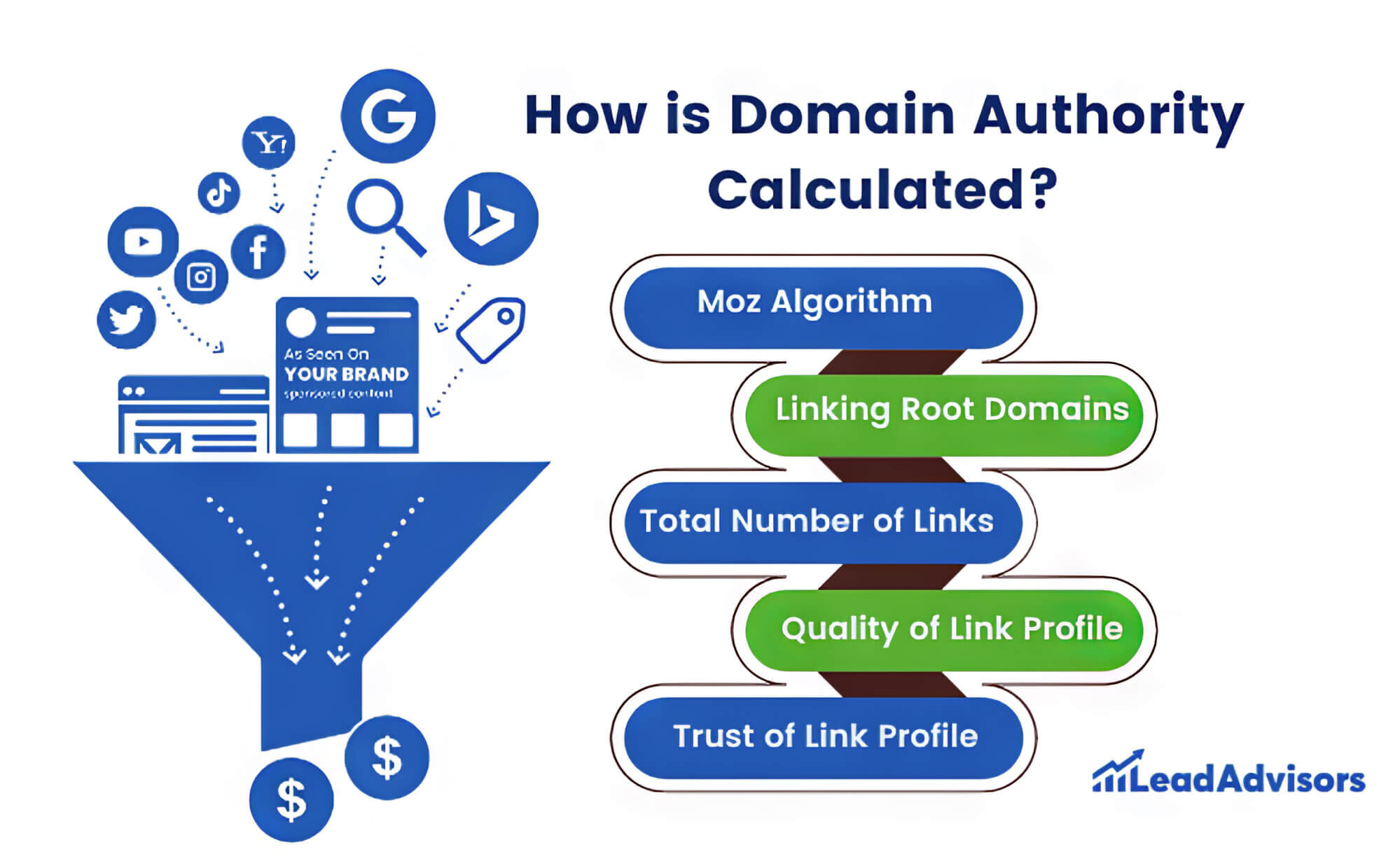 How To Get A Good Domain Rating?
You can enhance the domain rating by building more "followed" links to the site. That said, it's equally important to ensure that you don't build links to random pages that aren't up to the mark in terms of quality. That's because it might not always help increase the organic traffic on your site.
To improve the DR of a website, you'll have to adopt three efficient yet straightforward methods that are briefly described as follows.
1. Pitching Relevant And Authoritative Websites
If you want other people to link to the website content relevant to theirs, you must let the site owners know about it. Thus, it's important to pitch your website content to relevant and authoritative websites.
But how can you find relevant contacts to do the same?
At the start, we'd suggest going through these groups:
People featured in the articles on your site
Authors of similar articles
People who've linked to similar articles
An effective way of reaching out to such people is by sending them personalised emails, where you can request them to link to your website and talk about it. The text of the emails should give some value to the targeted prospects, making them seem relevant, engaging, and worthwhile.
2. Create Content That Others Want To Link To
You must consider some important points to create high-quality content that other website owners will want to link to.
Firstly, you must ensure that the content doesn't seem too commercial. The owners of relevant, good-quality websites will likely go for content that's not just targeted toward making money. Another significant aspect to consider is the utility of the content, as you should always create something constructive for people engaged in relevant fields.
Last but not least, your content's topic must have many referring domains to the top-ranking sites, which translates to a history of getting links.
Increasing Your Domain Authority
Now that you've learned domain authority and several other related concepts and factors, it's time to use them wisely to improve your website's overall reach.
But before we call it a day, here's a last piece of advice so that you can proceed the right way. Ensure you never merely take metrics like DA and DR as ranking factors. Instead, using them to create robust linking strategies and measure the SEO efforts you've invested in would be best. Also, consider improving your internal linking profile to build your website's authority and SERP ranking.
At sitecentre®, we have worked with clients for many years, developing sea strategies and delivering excellent search engine optimisation and link-building results with in-house SEO tools. Contact us for more information on your website's domain authority or your domain score!
It's time we signed off for today. Till next time, take care!