Every business these days needs a solid online presence. As such, having a website alongside a robust social media presence is necessary for a company to increase its reach and connect with potential customers. But how do you ensure that people can find your website in the first place?
This is where search engine optimisation or SEO comes in. This is the practice of optimising a website to help it rank in the search engine results for its respective keywords. This is done through various means, one of which is link building.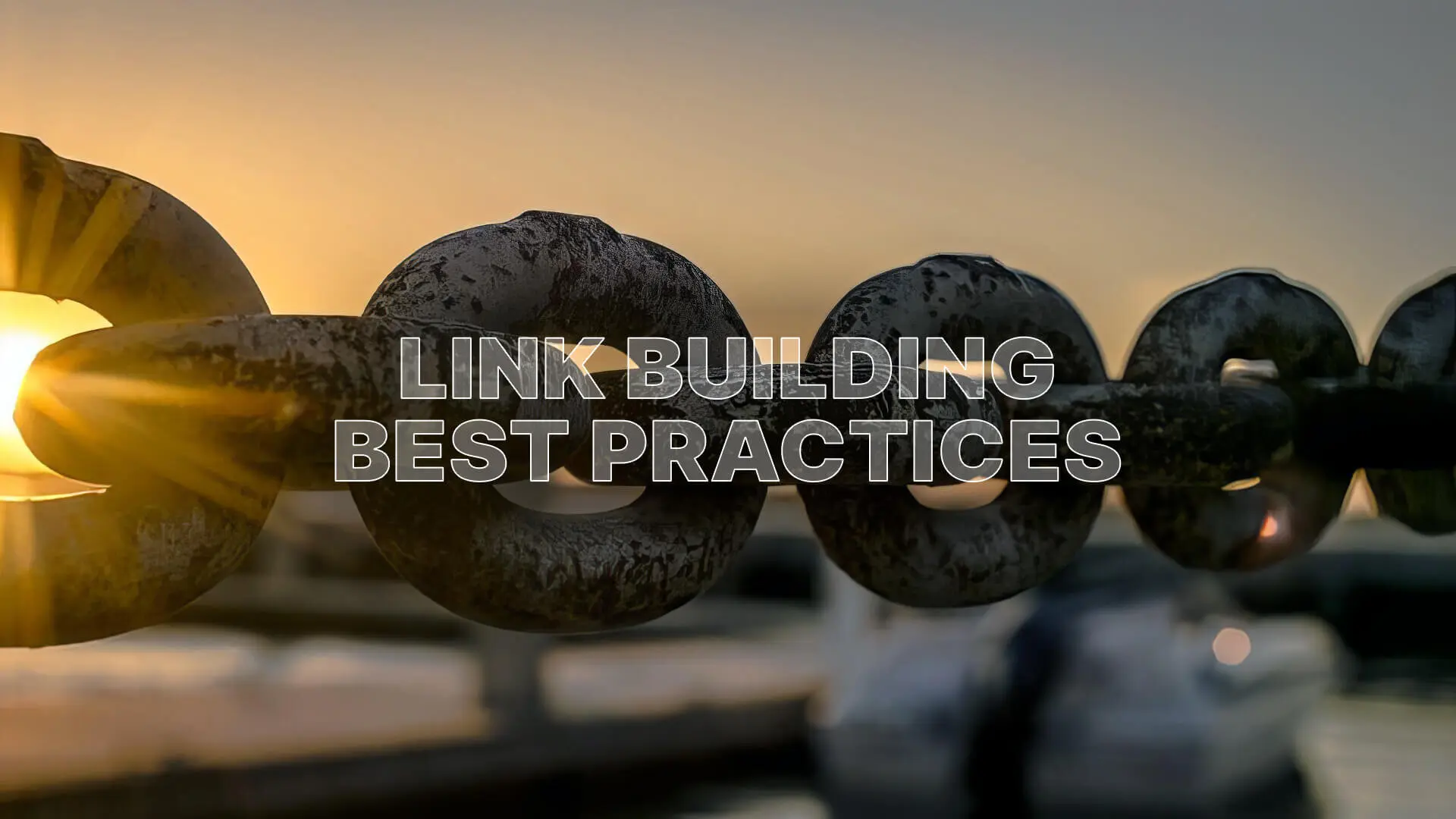 Link Building Explained
Link building involves the process of building backlinks from other websites to your own site. This is done to improve SEO and increase website traffic, as search engine algorithms look at links to understand the relevance of a page.
There are many different methods of link building, but all involve creating links that are valuable to most site owners. One effective method is creating guest posts for well-established blogs or contributing articles to reputable online publications. Other methods include creating infographics or videos that can be shared on social media or submitting your site to directories and review sites.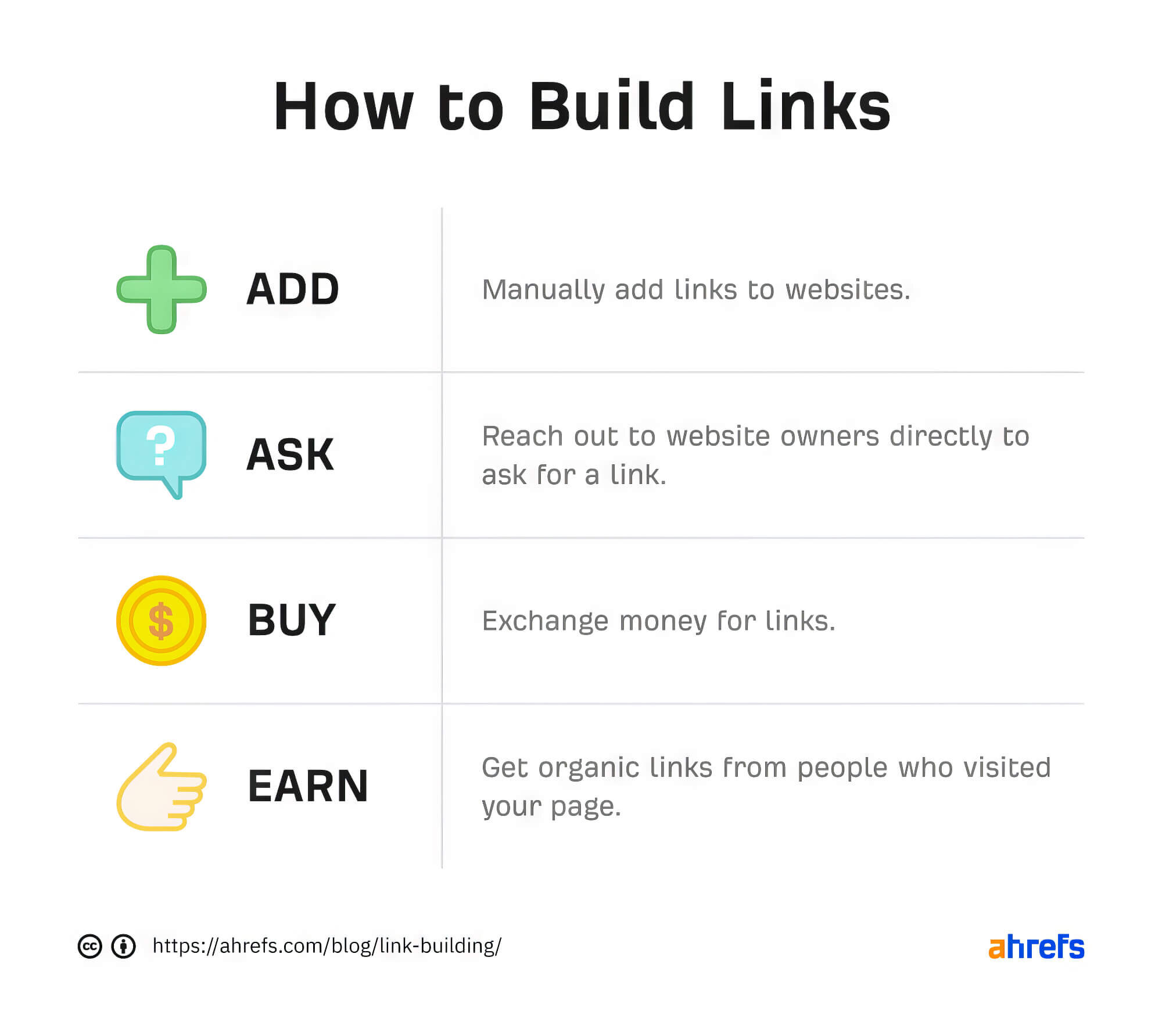 Link building plays a crucial role in enhancing search engine optimisation (SEO). It's one of the significant factors search engine use to determine rankings, meaning who gets the first-page search result.
Pages in the top spot in the Google SERPs have an average of 3.8 times more backlinks than the pages in spots 2-10.
Search engines like Google, Bing, Yahoo, and others consider the number of links pointing to your website when determining its ranking (and the quality of those links).
When reputable, trustworthy, and authoritative websites link to your own site, your blog posts and sales pages will rank higher in search results.
Whatever your chosen method, the key is creating interesting and valuable content for other site owners. You will establish a robust link profile for your website by accomplishing this.
7 Best Practices in Link Building and SEO
To enhance your search engine rankings, having a well-defined plan and a clear direction is essential when building backlinks. Therefore, you must follow these best practices in 2024:
1. Identify the Ideal Sites Where You Want to Build Your Links.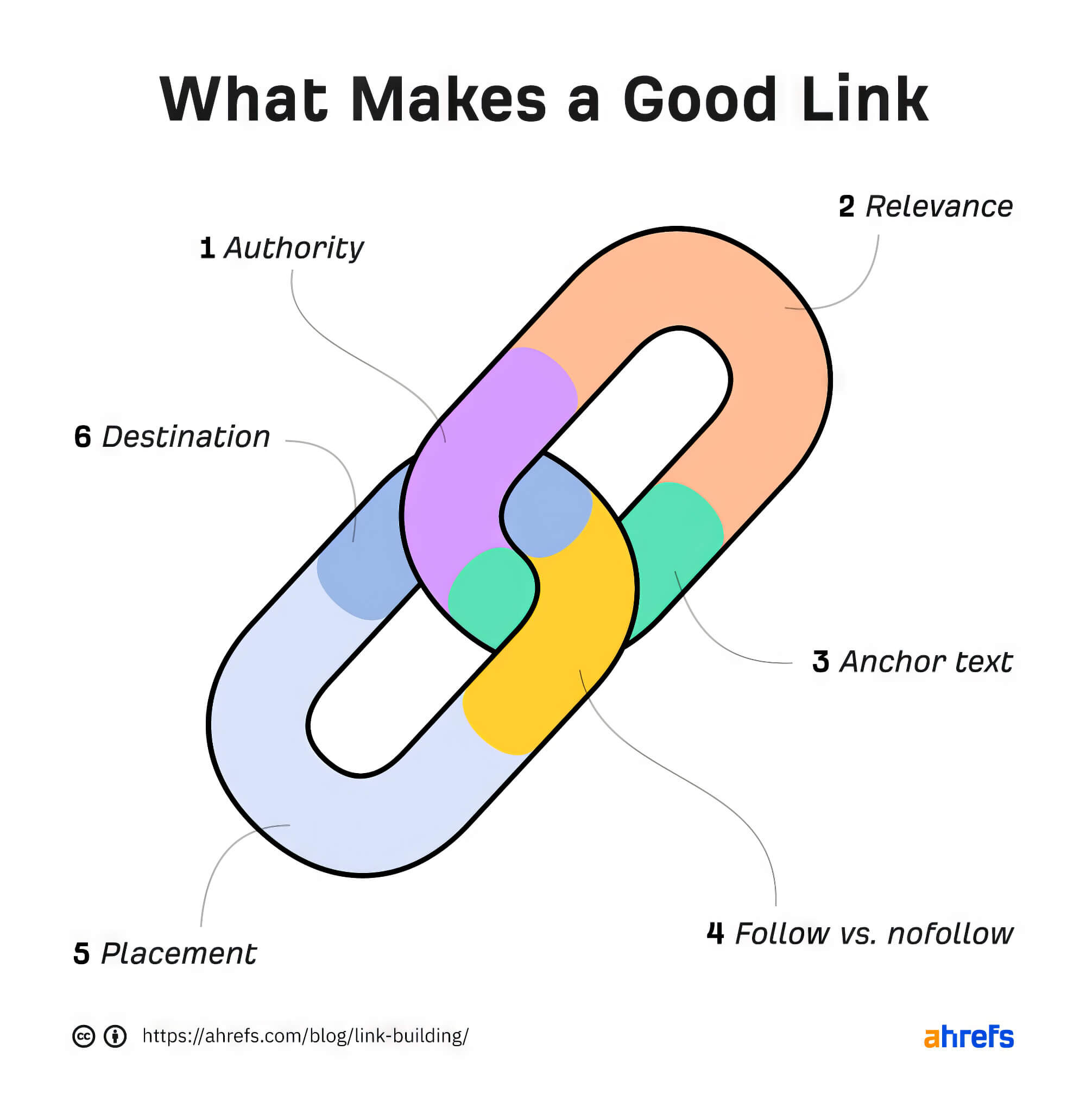 To launch a successful link-building campaign, consider the following key methods for identifying target sites. After all, you want to get links from sites that are relevant to your own and can add value to your SEO.
Here are a few tips for identifying sites where you can build your backlinks:
Look for sites in relevant niches. When looking for sites to get backlinks, it's important to find websites related to your niche. This will help you attract traffic from people who may be interested in what you offer.
Check the DR or DA of potential websites. Domain rating and domain authority are two important metrics for measuring a website's credibility and influence. Try finding sites with a high DR or DA. This will help ensure you have relevant links seen as valuable by Google and other search engines. Referring domains report seeing all the sites linking to that page.
Avoid spammy websites. There are a lot of spammy websites out there, and you should avoid linking to them if you don't want to impact your SEO ranking negatively. However, be cautious of websites that exist solely for generating links, as they usually provide minimal value to users. With the disavow links tool, a site owner can tell search engines to ignore specific backlinks so their site ranks better.
2. Have solid link-building strategies.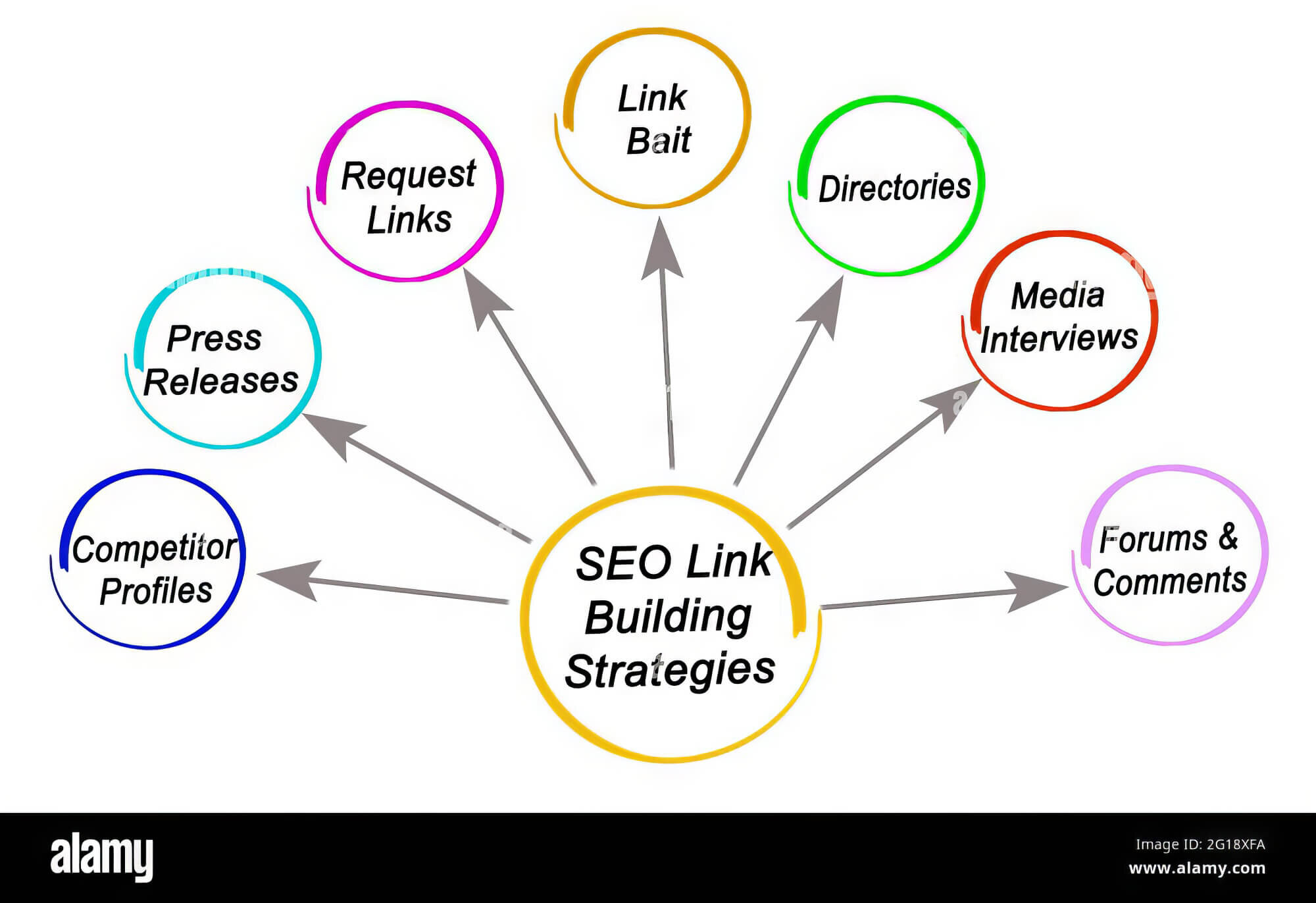 You certainly don't want to get backlinks without a strategy you can follow for the indefinite duration of your link-building project. There are as many ways to get backlinks as skinning a figurative cat, but here are the three most common link-building strategies will recommend:
1. Use Strategic Guest Blogging.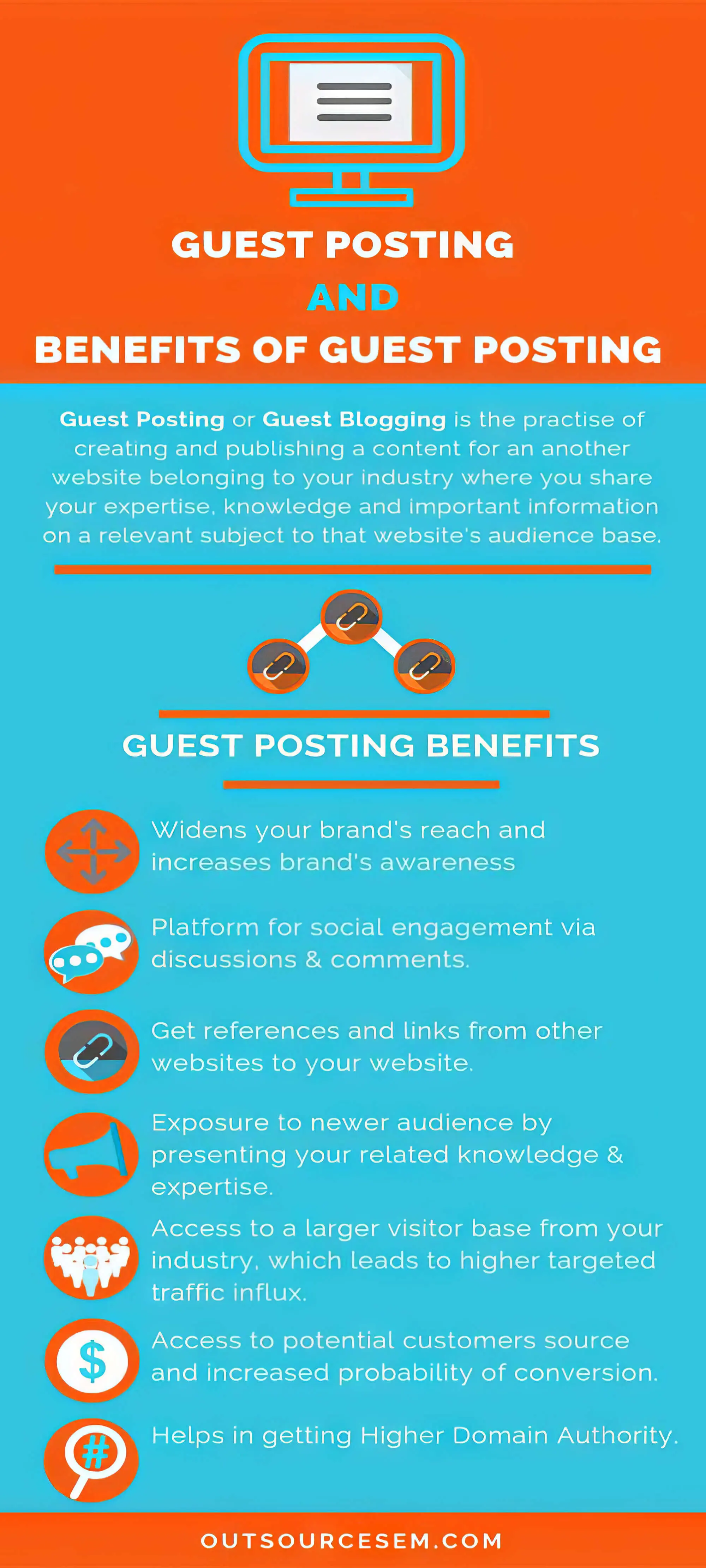 Is guest blogging dead? Yes and no.
The old way of mass guest blogging just for links is dead. Posting an article on a site with zero authority and no relevance to your niche is not a good idea. Guest blogging in that style won't work. You can tell the search engines you're not guest blogging to add value when you're not adding value. A survey conducted in 2021 revealed that 60 per cent of bloggers write between 1 and 5 guest posts per month.
You need to be strategic and authentic if you want to reap the rewards of guest blogging. Create unique content for the other site (for example, a case study) and ensure the site is relevant, authoritative, and attracts your audience.
One of the best ways to get high-quality links is to guest post on high-authority sites. This means writing an article or blog post for another website in your niche and including a website link back to your site. This also gets you exposure for your website on the side and builds relationships with influencers in your industry.
Consider utilising resource links from reputable websites. Like a guide, a resource is something you create or compile for your audience.
When creating your own content, take advantage of resource pages on authoritative sites and blogs such as Forbes, Entrepreneur, Huffington Post, Jeff Bullas, Social Media Examiner, and Copyblogger.
It's easier for visitors to find what they're looking for if a leading site in your niche compiles blogs in your industry.
However, you should note that not all guest posts are created equal—target websites with high domain authority to get the most value from your guest posting efforts. Doing so ensures that your link will carry some weight and improve your website's ranking in SERPs.
In addition, make sure to create quality content that will be of value to the website's readers. This improves the likelihood that your guest post will be published and that people will want to read it.
Don't only link to your internal web pages when you do a roundup post. The principle of reciprocity may not inspire a site owner to link back to you. If you link to their posts, they are more likely to reciprocate by linking to your resource page.
In addition, editorial links are links added naturally by sites and pages linking to your site. Earned links are almost always earned by creating high-quality content that people genuinely want to share.
2. Analyse and Replicate Your Competitor's Backlinks.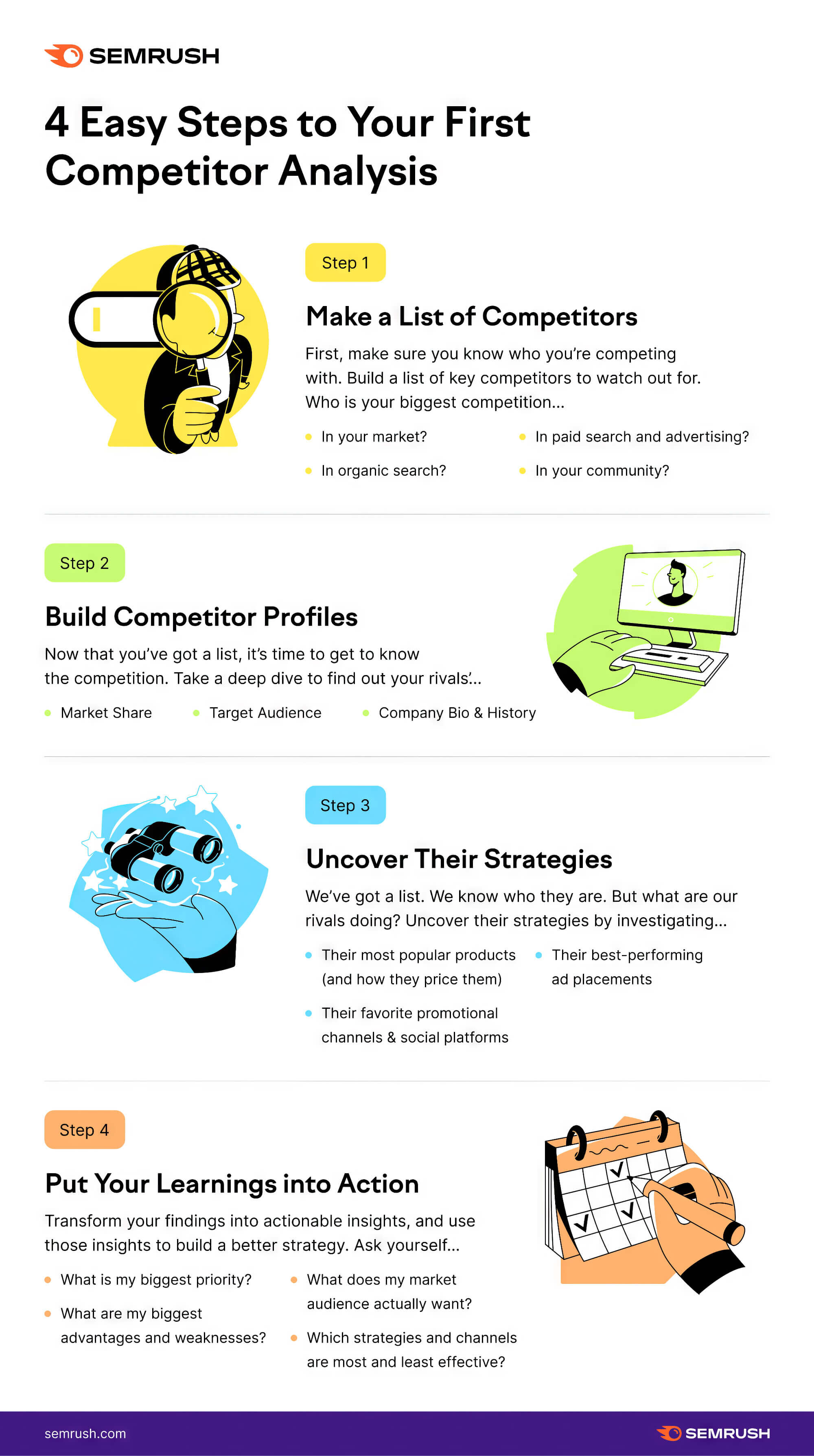 Finding sites where you can get backlinks should not be hard if you know your niche. If you understand your target audience and find a site relevant to your niche, you should also be aware of the websites they visit frequently.
Identifying the websites that link to your competitors can provide you with a significant advantage. Your competitors' backlinks will almost certainly come from sites relevant to your niche, so you know they're quality backlinks.
One way to find websites where you can get backlinks is to check your competitor's backlinks. You can do this through various tools, such as Ahrefs or Majestic. Some tools (free and paid) help you analyse your competitors' backlink profiles. Enter your competitor's URL into the tool, and it will generate a list of websites where they have built backlinks.
Once you have identified your competitor's backlinks, the next step is to replicate them. This means reaching out to the same websites and asking for a link to your website. Of course, you must provide them with high-quality content or other incentives for them to consider your request.
3. Broken Link Building.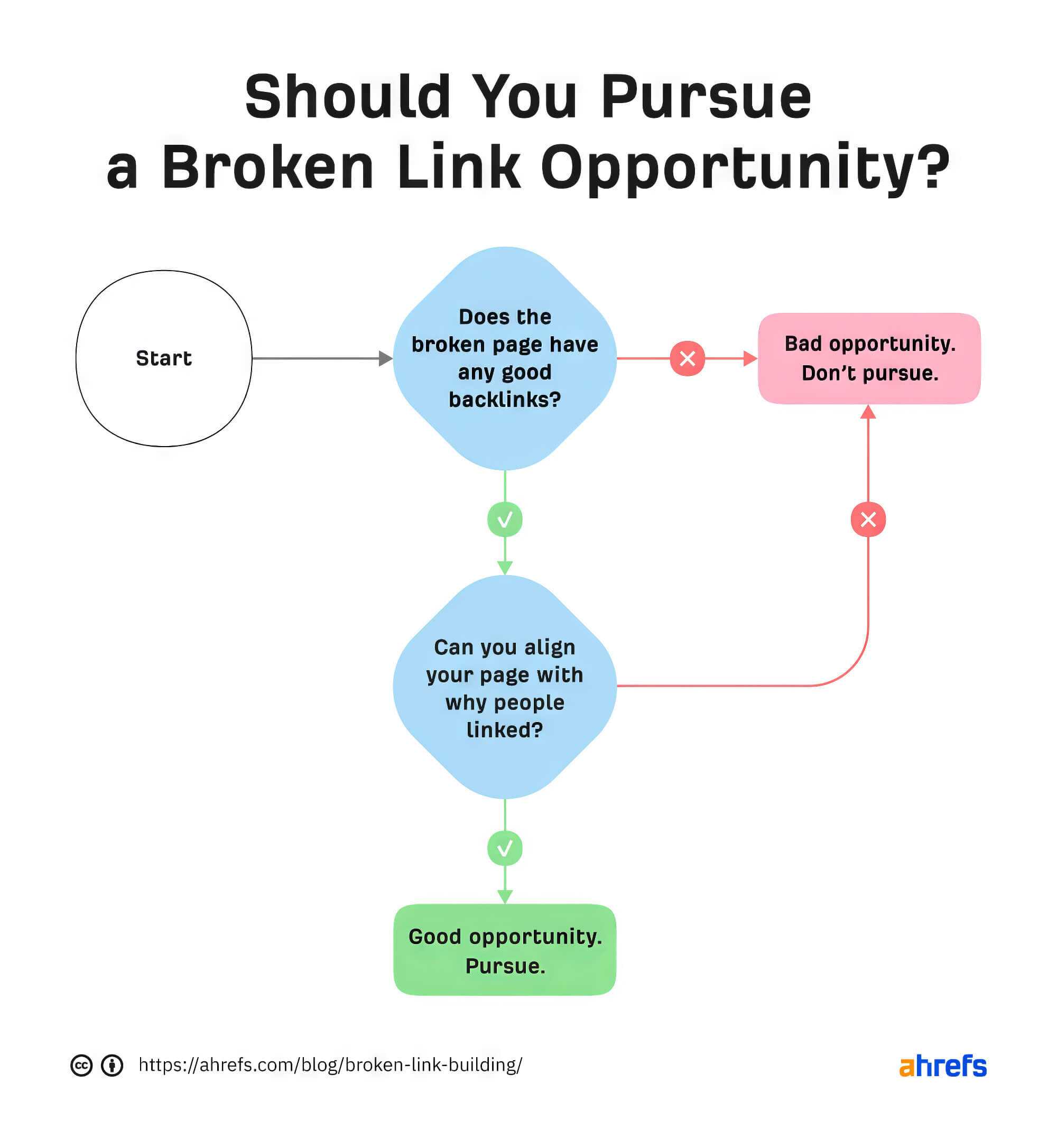 This method is used to find links that are broken on a website and offer the webmaster a replacement link. This can be done manually or with a tool like Monitor Backlinks.
Handy tools like Screaming Frog can also help you check for broken links. You can do this by navigating the "Inspect" tab in Chrome and looking for the "Broken Links" section.
Once you've found a broken link related to your site or niche, you will want to offer a link to your site as a replacement. The next step is to email the webmaster and convince them of the benefits of replacing that broken link.
You can re-establish the connection between the two sites by fixing these problems.
The value of a redirect or 404-page link is almost zero; reclaiming these links will boost organic traffic to your site.
Additionally, fixing these links makes it easier for bots to crawl and index your website.
There are different tools that you can use for this. Some of the most popular options include:
3. Personalise Your Outreach Emails.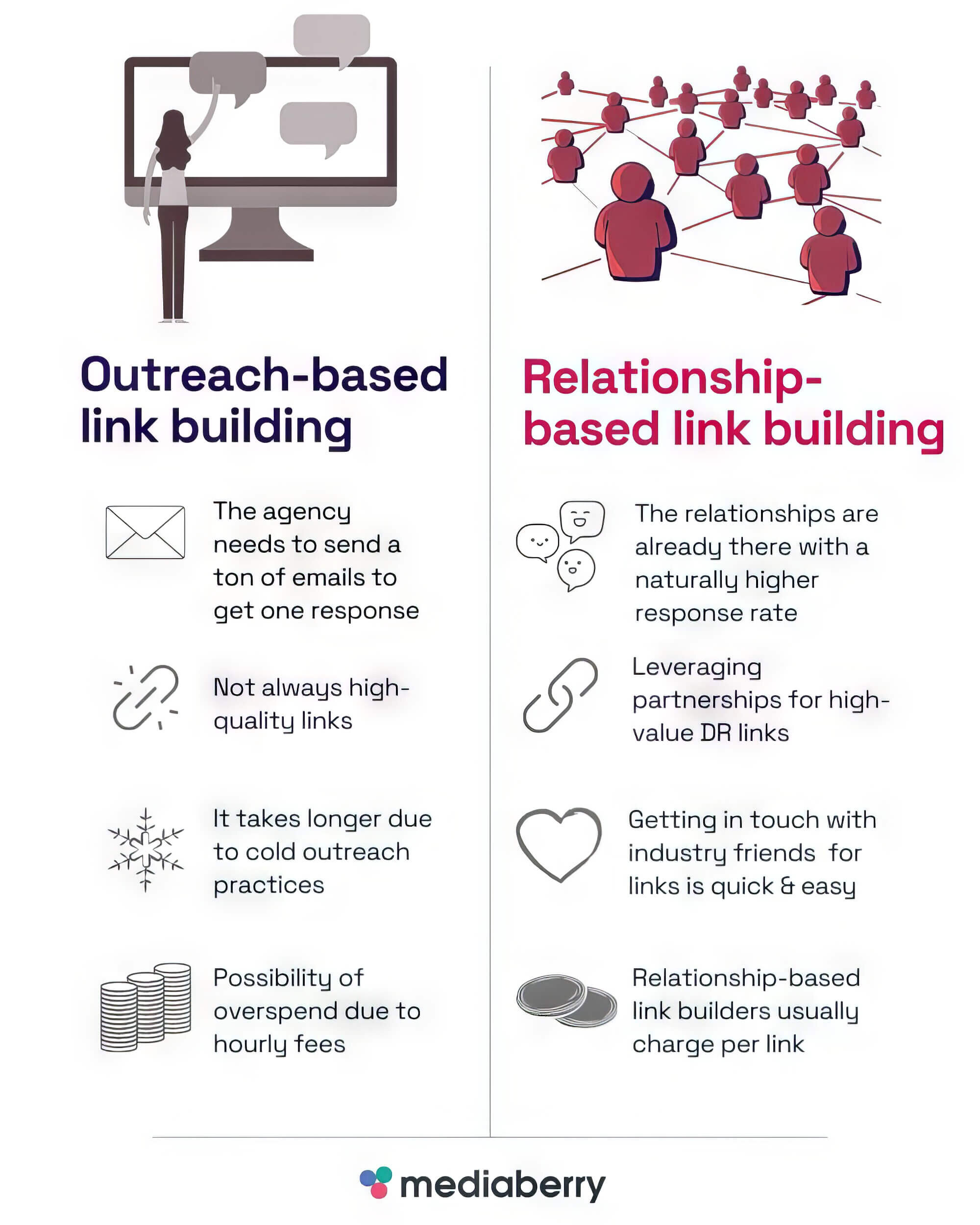 One of the best ways to generate backlinks is by sending cold emails. The response rate may not be high, but an open rate of nearly 50% has been recorded in some studies, which means there's potential for getting backlinks through cold emails if done correctly!
Email personalisation will also show that you have thought about the request and are not just sending a simple generic letter. It also makes the recipient more likely to respond, as they will feel like you are talking directly to them.
There are a few easy ways to personalise your link-building outreach emails. The first is to include the recipient's name in the subject line. This will get their attention right away.
You can also mention something you noticed on their website or ask them about what they do. It will help if you relate something that matters to them, such as recent awards that they've received or their interesting hobbies. Whatever you do, ensure your email sounds like it was written specifically for them.
Furthermore, personalising your outreach emails is a great way to stand out. It shows that you cared about the recipient's opinion and took the time to learn about them. This will make them more likely to respond positively to your request and may even lead to building a more meaningful relationship.
4. Approach the Right Person.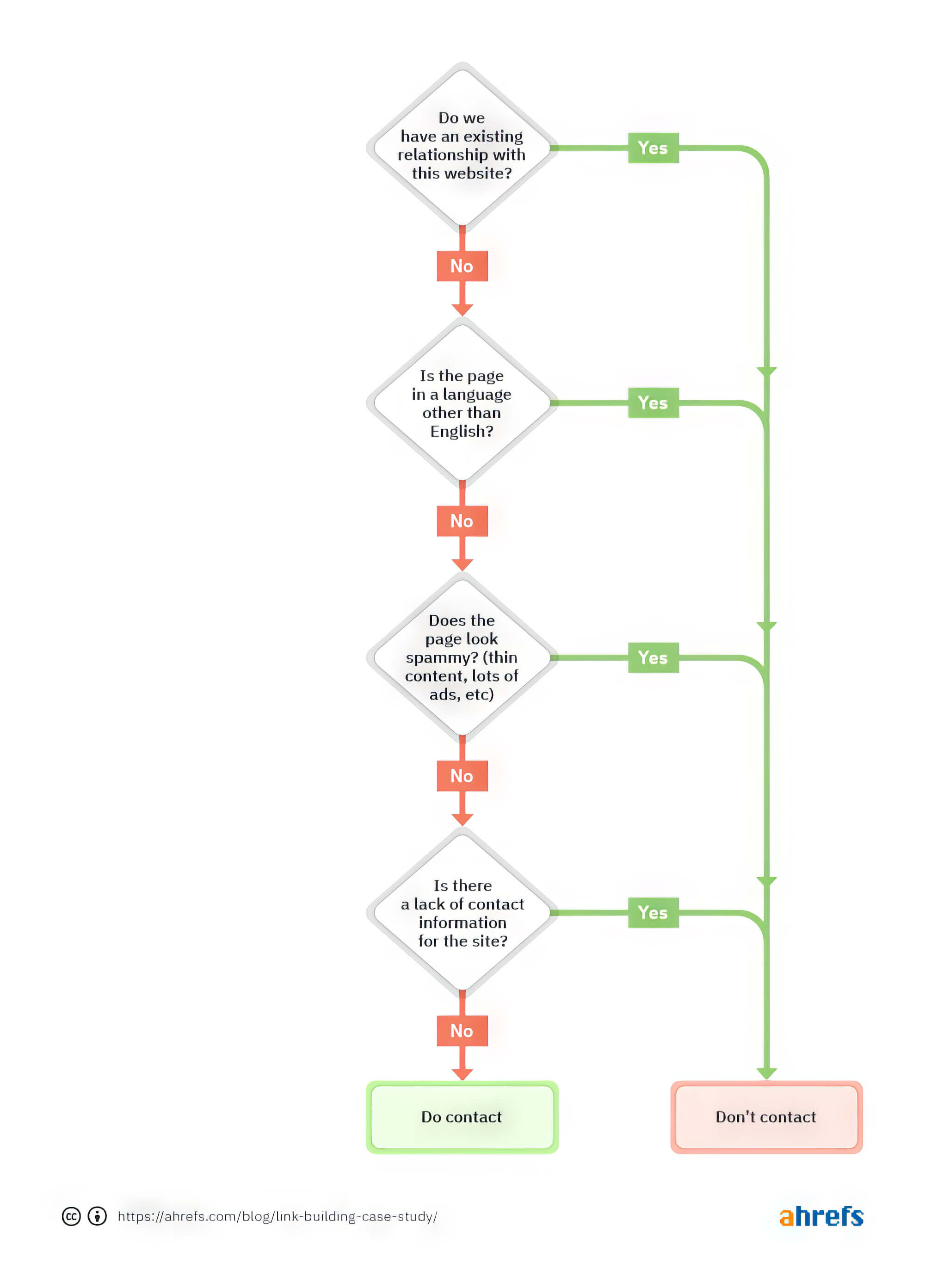 More often than not, websites may be run by multiple people and may list multiple contacts. Take note of what the listed contact people do with their company, and ensure they're the right ones to approach for your link-building request. It should save you plenty of time and increase the likelihood of getting your link approved.
Ideally, you should reach out to whoever has a hand in the site's content. It could be the webmaster or the company's digital content manager. They are the folks who are most likely to approve your link.
If you're having difficulty locating the right person to contact regarding your link-building request, here are some tips to consider:
Check the website's Contact Us page. Usually, this is where companies list their primary point of contact.
If there is no Contact Us page, try looking for an About Us page. This will usually have the contact email or form for the website.
If there is neither a Contact Us nor an About Us page, try using a Whois lookup tool to find the website's contact information.
If relevant contacts are listed somewhere on the website, but it does not display any email address, you can use an email search tool to find their email addresses.
If no contacts are displayed at all, but the site has a LinkedIn page, you can check the employees listed to find the best person to send your link-building request to.
You can also check the site's social media web pages and see if their email is listed on one of their profiles.
5. Keep Your Link-Building Message Short and Straight to the Point.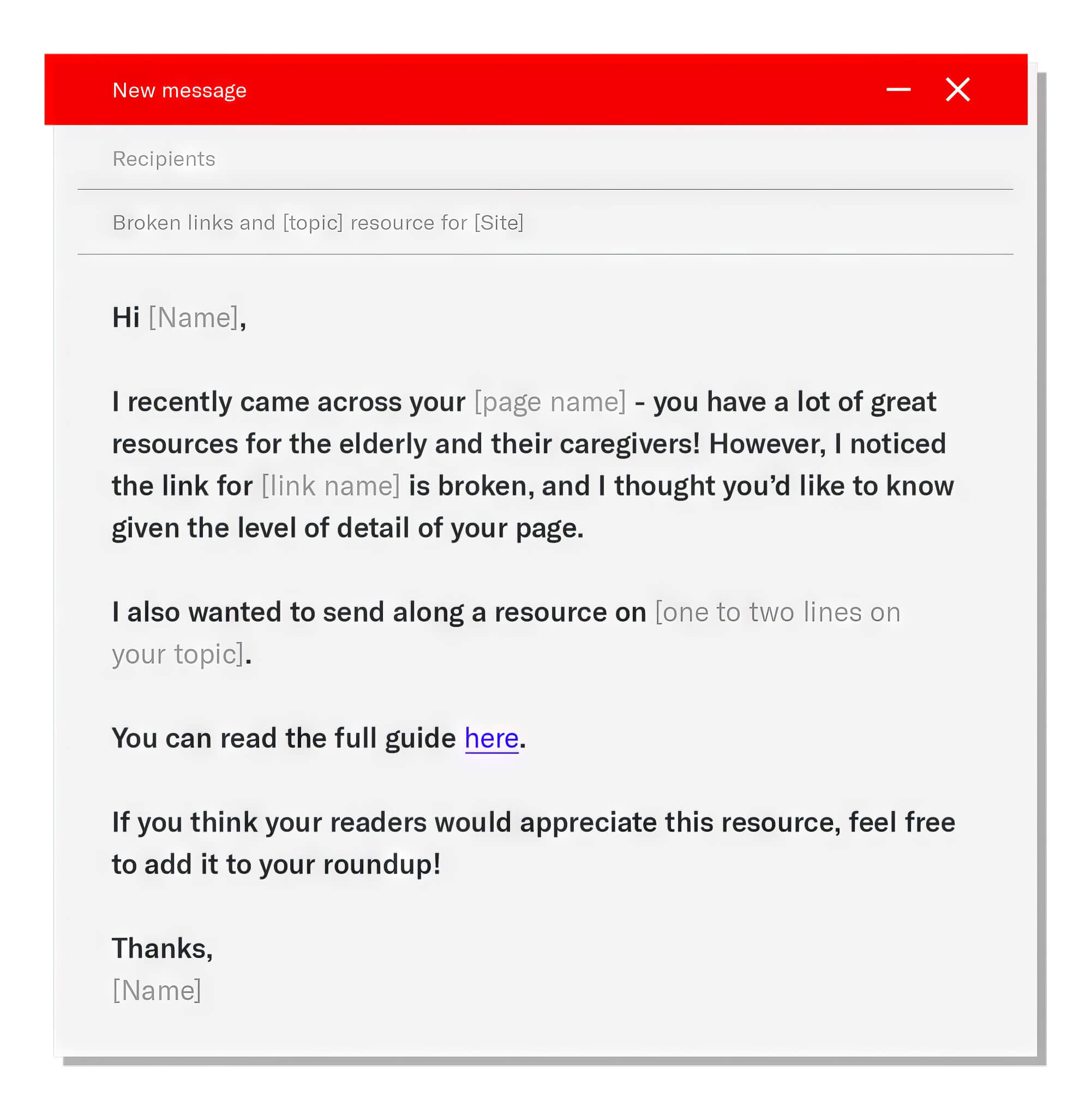 Always keep your request brief and to the point when you ask for a link. This will make it easier for the other person to understand what you are asking for and increase the chances that they will be able to accommodate your request. Additionally, being courteous when making a request is essential, as this will help build a positive relationship with the person you are contacting.
Consider these tips for keeping your message brief:
Make sure your title is concise and easy to understand.
Keep your body text brief. It should only contain the following:
An introductory line details the relevance of your request to their work.
What do you want from your contact, i.e., a backlink from their site, and how do you want to get it done
What will your lead get out of the deal?
If possible, include a link to an example of what you're asking for.
If you need to provide additional information, include it in a separate document or email.
6. Build Trust With Your Prospects.
When it comes to link building, appearing trustworthy is key. After all, you don't want to seem like you're just trying to create a link for the sake of having a link. You want to appear as though you have something of value to offer and that your link is truly relevant to the content on the other site.
Follow these helpful tips to build trust with your link-building prospect:
Establish yourself as an expert in your field. People will more likely trust you when you're seen as an expert. Make sure to blog, write articles about your niche, and share them on social media.
Be transparent and honest. They'll likely trust you when you're upfront and honest with your prospects.
Be helpful and responsive. If a prospect has a question, make sure to answer it promptly. If you can't answer it yourself, find someone who can. Being helpful and responsive will show your prospects you care about their satisfaction.
Include a link to your LinkedIn and/or other social media profiles in your email signature. This will show the person you are contacting that you are a credible source and serious about getting that link.
If you can demonstrate your trustworthiness to your lead, the person you are reaching out to will be more likely to consider your link request.
7. Track Your Backlinks.
Monitoring your backlinks is another vital aspect of effective link-building. By tracking your backlinks, you can ensure that your links are still active and providing value to your site. Additionally, tracking your backlinks allows you to see which sites are linking to you and allows you to reach out to these sites for more links.
There are various methods to track your backlinks, both manually and automatically. Manual methods include using online tools like Moz or Majestic or downloading and installing software like Google Webmaster Tools or Xenu's Link Sleuth. These tools allow you to track your website's backlinks regularly and identify any new links that have been added.
Automatic methods involve using a service that monitors your website's backlinks. This service will notify you when a new link is added, so you can quickly assess its value and take action if needed. Services like Monitor Backlinks and other features like link analysis and competitor tracking offer this service.
Tracking your backlinks is vital to maintain a healthy link profile and getting the most value from your link-building efforts. Using the right tools and services, you can ensure that your links work for you and not against you.
Link Building Strategy To Avoid
The link-building strategies that work should be followed by a brief discussion of the link-building strategy you should avoid.
Getting as many links as possible is neither sustainable nor organic.
If you employ these tactics, your site could be penalised by Google if they are considered spammy practices.
These black hat tactics include:
Buying links.
Bribing others for links.
Spamming links in comment fields.
Link schemes.
Misleading redirects.
It is important to remember that Google prioritises relevance between links, not quantity.
Try to find authoritative and relevant links to your site instead of trying to get a certain amount of links.
The process of building links takes time and patience. You can't just set it and forget it.
By implementing tactics that support your well-thought-out strategy, your site can be on its way to earning many backlinks in the months to come.
Build Effective Links With The Pros
Link building can be challenging and time-consuming, but it is worth it in the end. By following the best practices we have outlined in this blog post, you should see an improvement in your website's link profile.
Don't hesitate to contact us if you need help with link building or SEO-related. We would be more than happy to assist you!