If your website fails to rank on Google despite having high-quality content, there is probably something wrong with the website's backlinks.
Although the journey to rank among the top businesses is lonely, you will need the support of other websites to create a healthy brand image. You may have tried to improve the backlinking tactics but needed to learn how to use backlink audit tools or other techniques to make the web pages more relevant.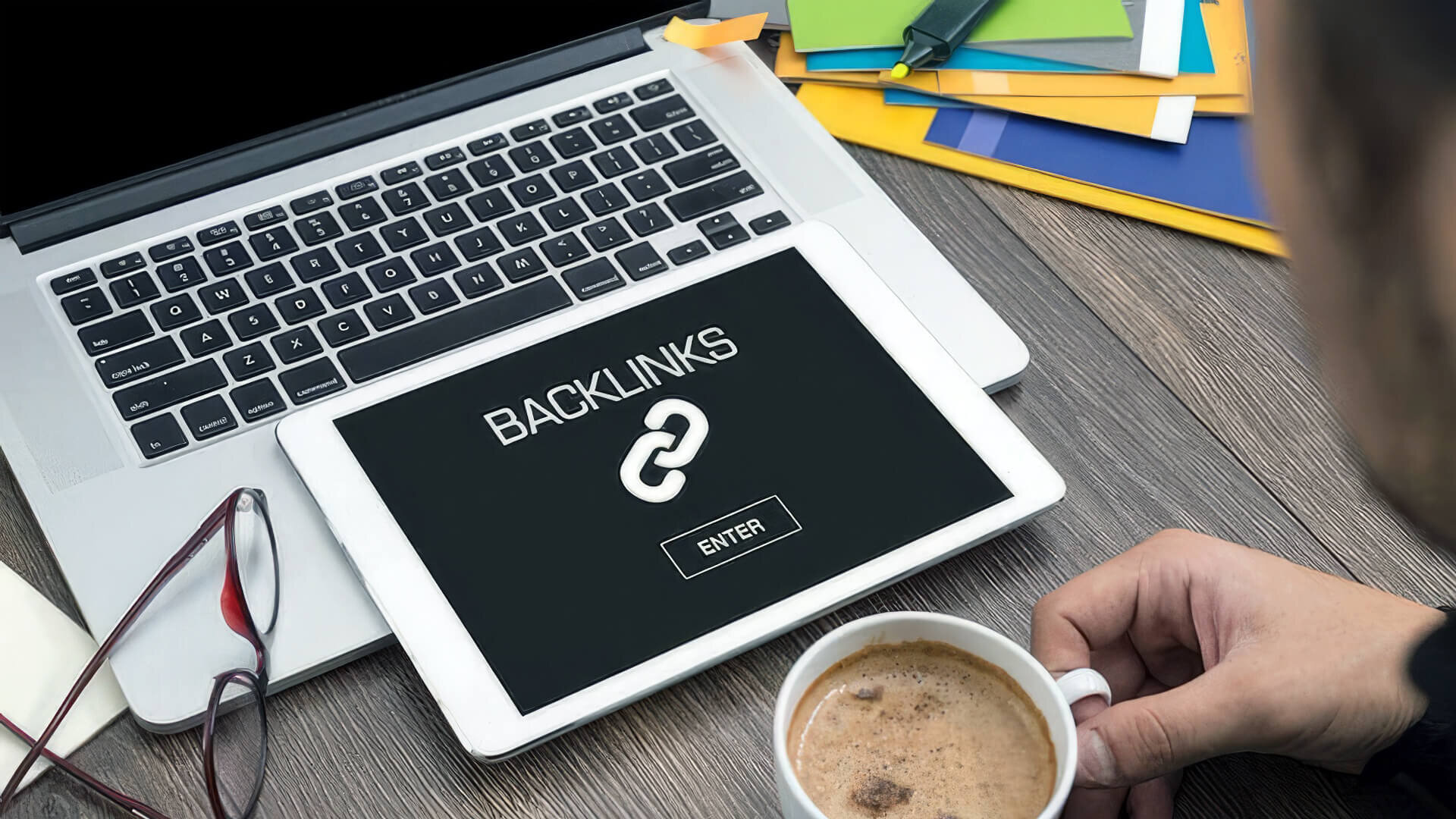 If that's the case, this article is for you as we delve deep into the intricacies of creating a backlink, how it can help and discuss some reliable techniques.
How To Create Backlinks For My Website
Backlinks are also called inbound links, a link-building strategy that helps one website link to another relevant site.
For instance, if you deal in sneakers and a reliable website with sneaker-related content links to your website, you get a backlink. The reason it's one of the most effective link-building strategies is it helps with search engine optimisation to rank a website higher.
High-quality backlinks help Google and other search engines understand that you are a trusted website, providing relevant information. To create high-quality backlinks to your website, you need to follow these seven methods to build trust and create a healthy brand image.
1. Converting Mentions To Backlinks
Sometimes, a site owner will find that a guest post curated by a content writer mentions your website but doesn't link to the relevant page. In such instances, converting the mentions into actual links is essential to get backlinks and make the website more relevant for consumers.
You can add other websites or social media channels using the Google search operator - intext:[your company name] -yourdomain.com -twitter.com -facebook.com, etc. This is because, from the search results, you can find all pages mentioning your website.
Scroll through the results, and you should find both backlinks and mentions. From here, filter the positive feedback about your web page and create a backlink. You can do so by contacting these pages and requesting them to convert the mentions into links.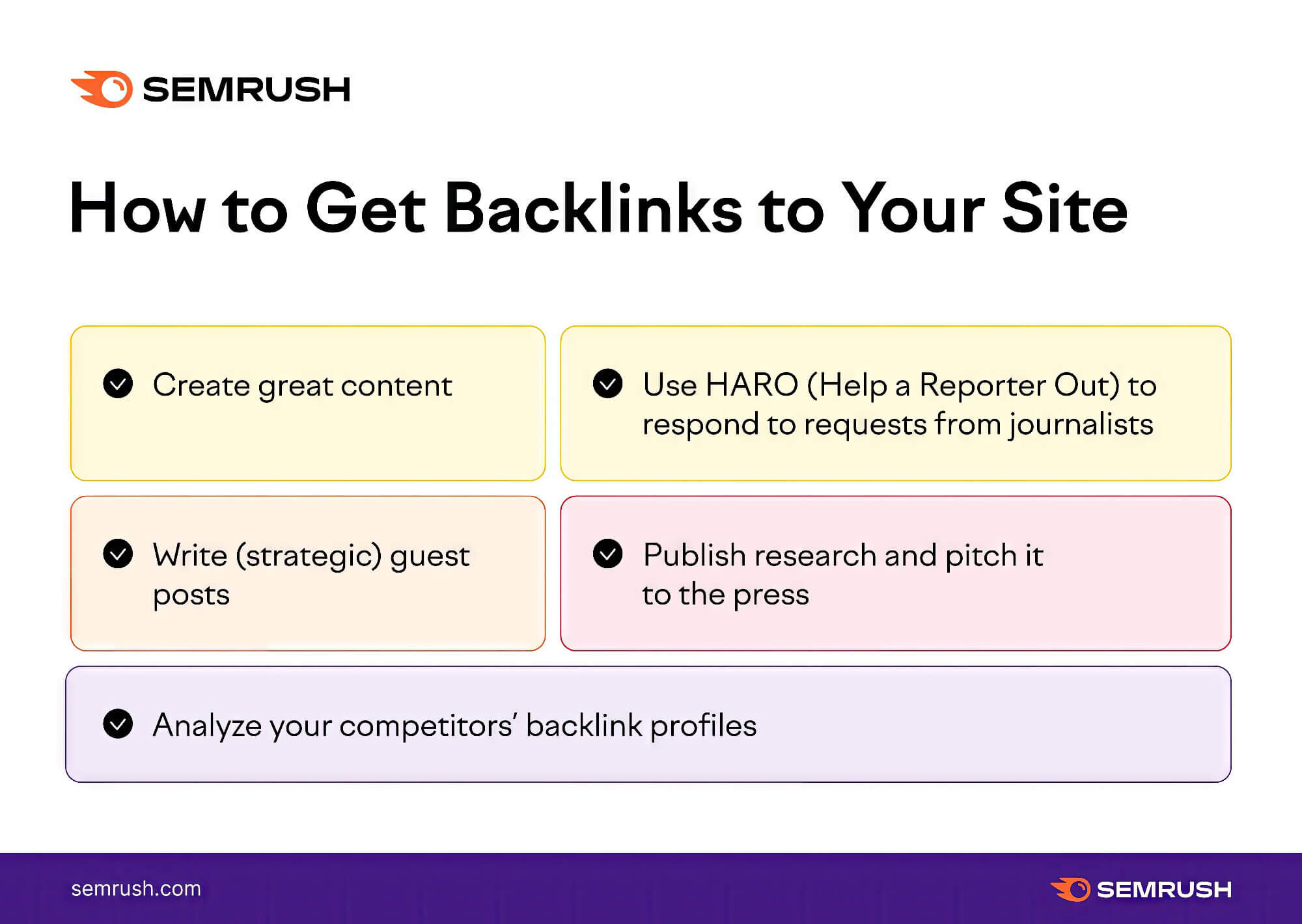 2. Linking To Existing Partners
The best way for site owners to build backlinks is by contacting their existing partners. If your business is doing well, you have likely formed a partnership with several successful companies.
These businesses can help with link-building since you already have an established relationship with them. Moreover, a site owner should remember the associates of a business, linking to designers, financial advisors, etc., when needed.
3. Curate' Linkable' Content
An essential aspect of sites linking back to your web pages is publishing quality content and updating old articles with the latest blogs. If businesses want to build backlinks to your site, you must publish relevant content that provides value to consumers.
For that, it's essential to study the market trends and your target customers to curate articles or posts that meet their needs. There is no substitute for writing amazing content because it helps create contextual links.
You must also have an SEO marketing strategy for the content, which will help you tweak and format the articles to draw attention to your work and do better on Google rankings.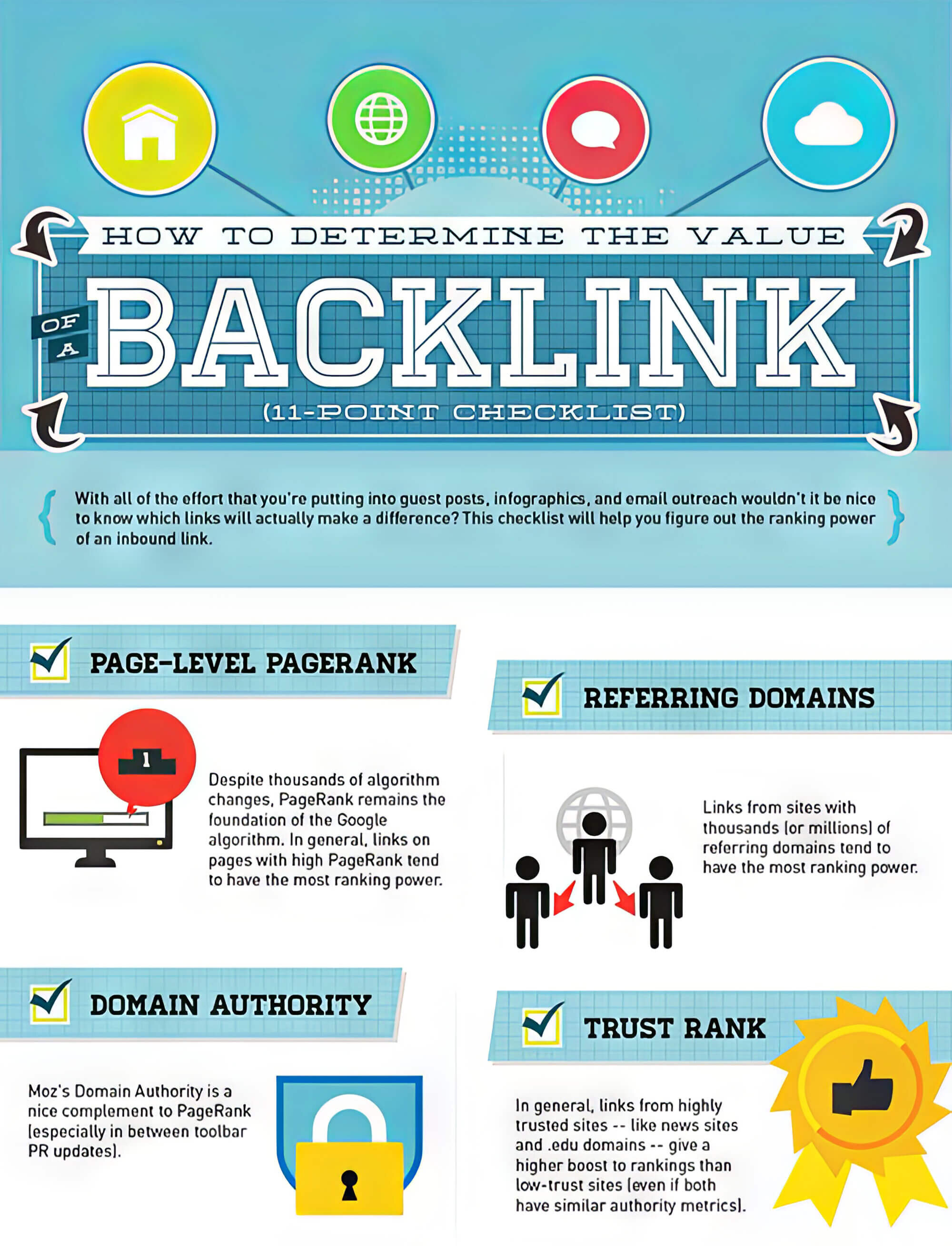 4. Research Competitors' Backlinks
Although the goal is to outperform competitors, it's important to research what rival websites are doing well. You can use backlink analysis tools to know about competitors' backlinks, and some of the most popular tools are:
Using such tools is a tried and tested strategy to find backlinks to other websites you have missed. Therefore, start contacting authoritative websites and explaining why they can link to your web pages.
But even then, you must closely monitor what a competitor site is doing better to determine how they get high-quality backlinks. For example, if competitors like guest posting, you could use the same link-building opportunities to keep up with the market.
5. Fix Broken Links
A link-building tactic most websites use while backlinking is looking for a broken link on other sites. Broken links impact SEO performance and affect how search engines rank the pages. But the problem is most websites need to know they have a broken link.
Despite digital marketing proving cut-throat, this is one aspect where you can be generous and fix the issue for the website to get backlinks. However, it's essential only to help websites publish relevant content according to your niche and develop broken link-building.
After you contact the company and point out the broken link, suggest a replacement page from your site to the website owners and fix the issue.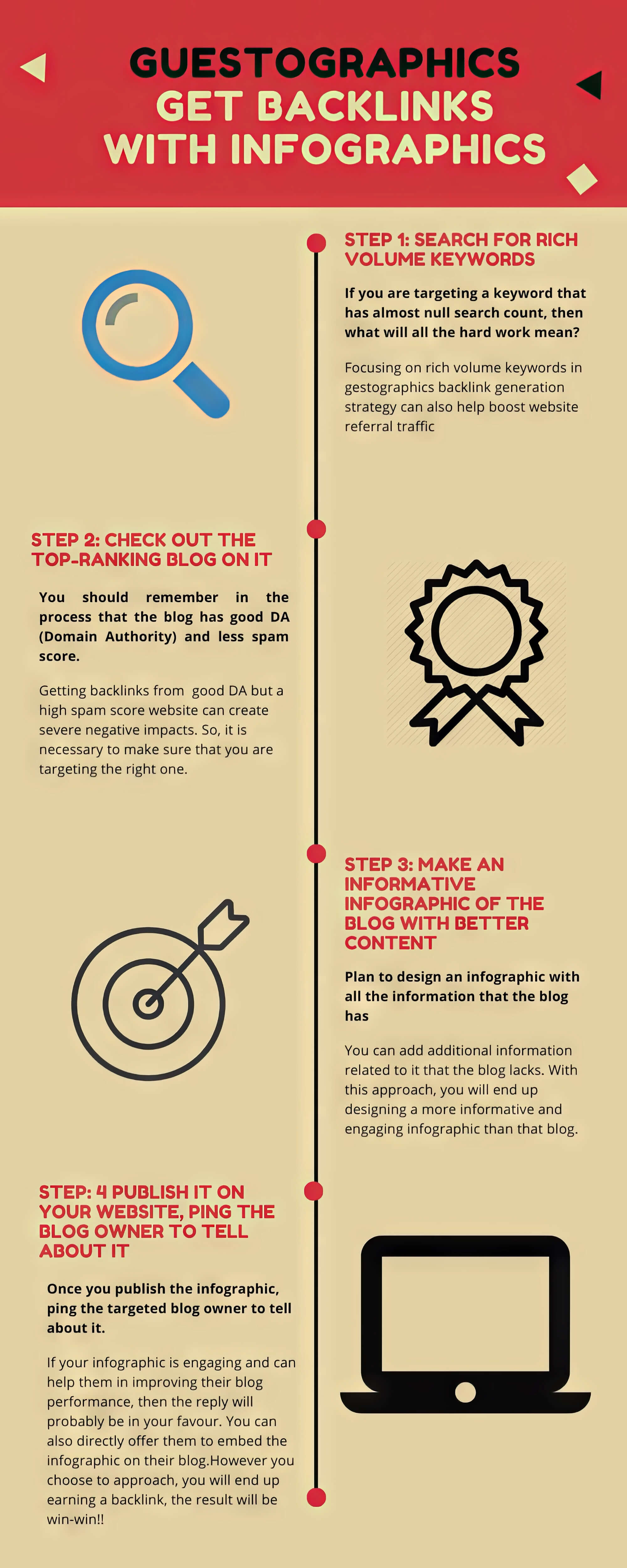 6. Interviews, Forums, Blogs
Along with guest blogging and link gap analysis, it would be best to participate in forums, interviews and blogs. This is great for link building; customers may even write testimonials about their experience using your products or services.
For instance, most users ask questions on Quora, and you can respond to their queries by providing detailed insights or comments. Towards the end, link to relevant resource pages on your site to attract more website traffic.
But remember to publish well-written content so you don't spam Q&A websites or forums with irrelevant content. Moreover, only engage in white hat SEO practices, even when guest posting or curating interviews.
7. Infographics And Visual Media
The goal must be to make things easier for the target audience and allow them to engage with your website. In that regard, having visual cues and infographics makes it easier for people to understand the context of the website. Most importantly, it ensures they find the relevant info to decide quickly.
Visual media presents the same data in a new way to make it manageable for people. When you have high-quality infographics and visual mediums, other sites can use them on their page and help you get backlinks.
How To Create Backlinks For A Small Business
To generate organic traffic for your small business, use the following techniques to ensure other companies link to your site.
1. Guest Blogging
A survey conducted by Aira last year showed this is the third most used technique for link building among small businesses and professional SEOs. But for this method to be successful, you must provide something in return, usually quality content, to get backlinks for your page.
You can have a separate page where website visitors can publish their blogs, but it's important to screen the content and choose only the most relevant ones.
2. Start Small But Think Big
You have heard the saying - aim for the stars and might just land on the moon.
Link building is a lot like that, so your first aim must be to have a portfolio of published content on smaller websites to increase your chances of getting noticed. Try curating the content per the niche site and using the target keyword to rank high on search results.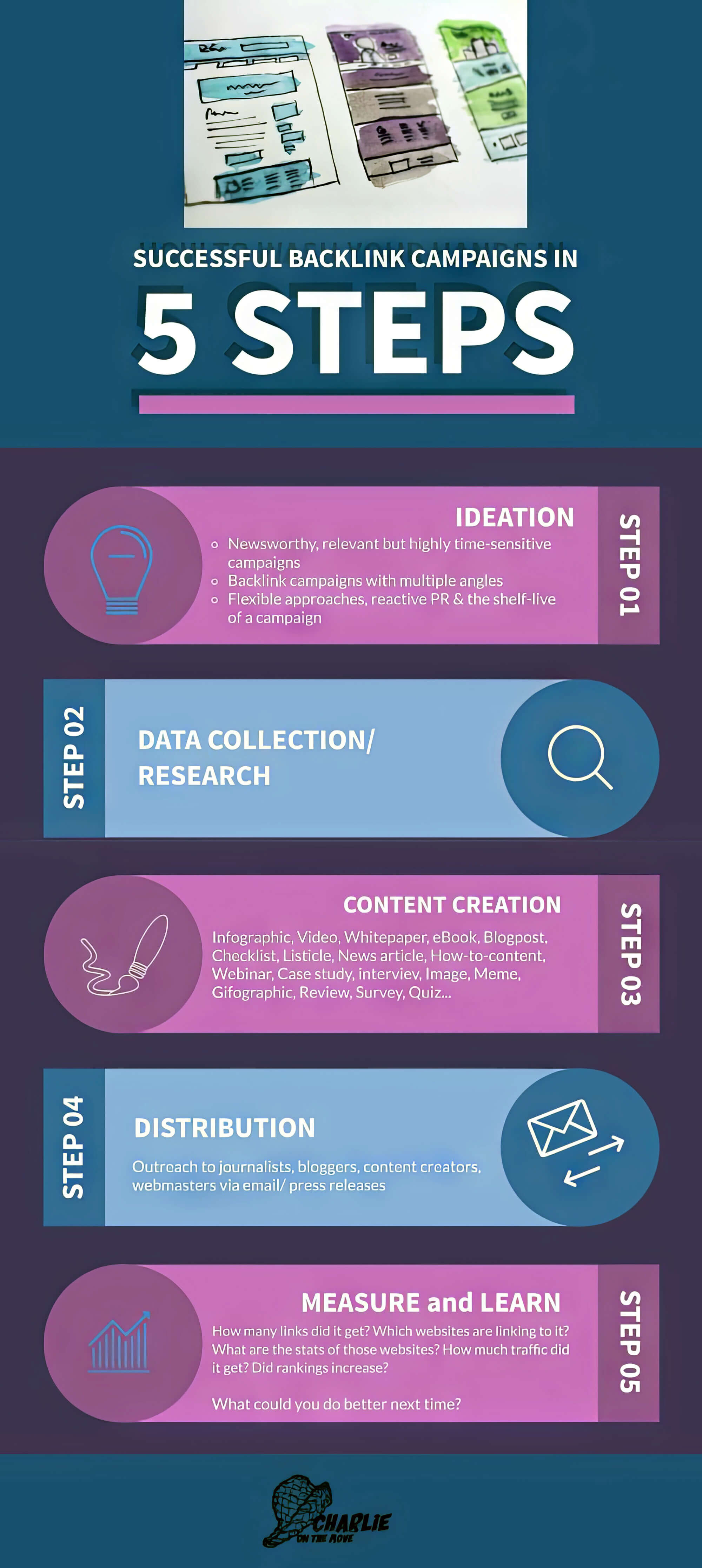 3. Godfather Tactics
You have to make the top blogs an offer they can't refuse. So, take inspiration from Don Corleone and ask yourself how to provide blog owners with new link-building opportunities.
This is only possible if traffic to their website increases; hence, you must convince them your guest posts will rank higher on Google to increase traffic. In such instances, show them the website URL or samples of your guest posts that have done well to get published.
You can easily find broken links or an underperforming article, which you can present in a new light to help it rank higher.
4. Paid Linking
A backlink is not just a link but could be the difference between a good and a great site. You can opt for paid link-building tactics to increase the chances of websites linking and bringing in more page traffic.
However, you need a fixed budget to avoid overspending without affecting the site's rank or visibility on search engines. The best part is that high-quality backlinks certify your content is relevant, trustworthy and helpful.
5. Public Relations
You must hire professionals to promote the website if you don't have a PR team. PR will help you get backlinks and increase the chances of positive media coverage through word-of-mouth.
Moreover, PR outreach programs and web releases ensure you can attract journalists and top-notch web publishers. If you are successful, website traffic will increase and improve the SEO ranking through high PR backlinks.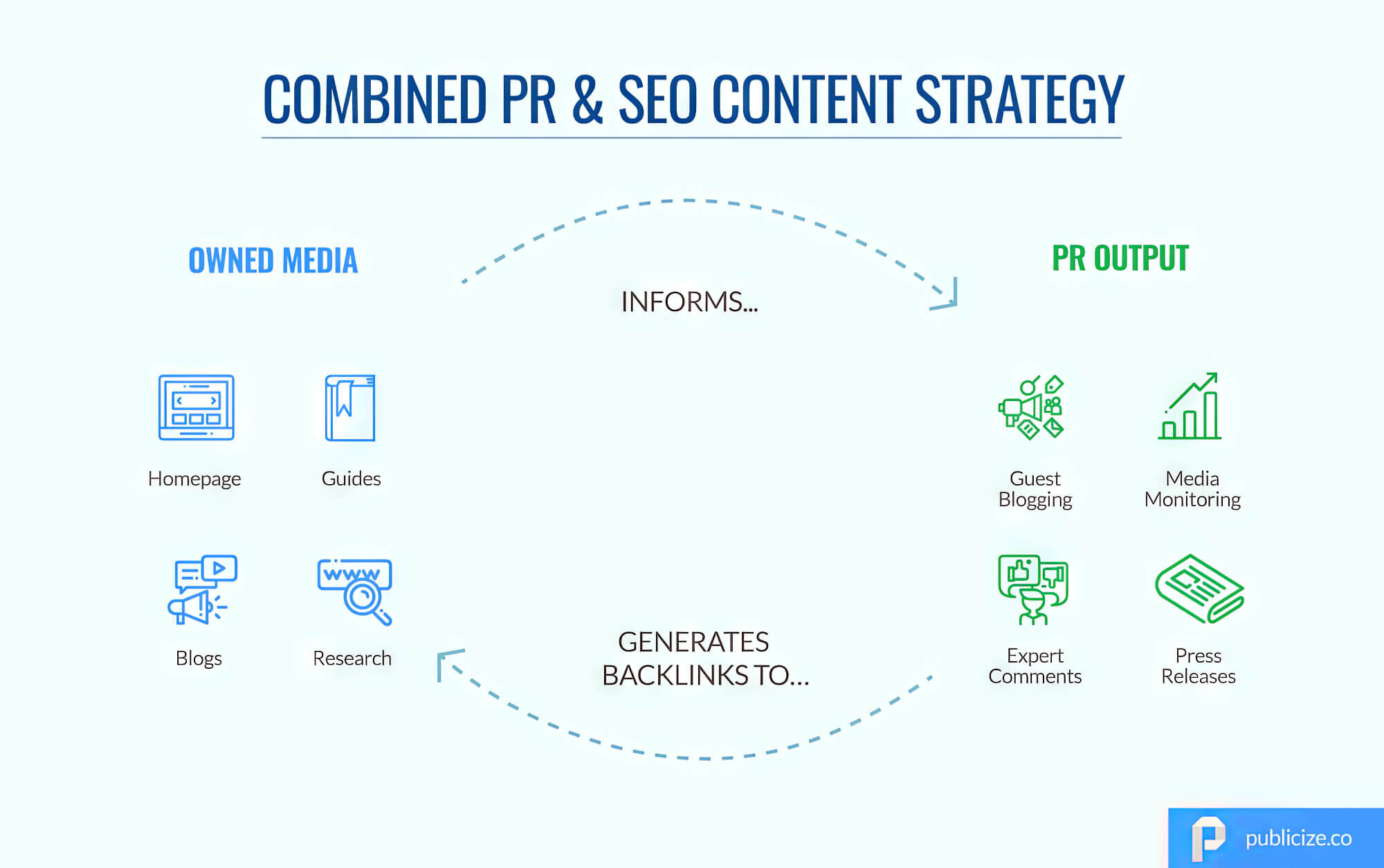 6. Content Promotion
To get backlinks, people need to discover your website quickly, and that's where content promotion comes in. Without promotion, even the best articles won't create the desired buzz, so you can employ these three techniques:
Advertising
Targeting communities and influencers
Growing the audience
7. Advertising
Thanks to social media, creating high-quality backlinks has become easier, and you can attract more visitors to engage with content on Facebook, Instagram, Twitter, etc. Some businesses also partner with influencers and content marketers, paying them to promote the content and increase the customer base.
Although you may want to avoid spending money on promotions, especially as a small business, remember it's worth the time and effort you have put in. We suggest having well-defined business goals and creating content based on them to make a valuable investment.
8. Communities And Influencers
To increase outreach and get a high-quality backlink, ask yourself who would be willing to promote the content and why. Here 'who' refers to the influencers and other famous people in the community who can take the content to a large audience.
'Why' refers to the relevance and merit of the content, which will make it effective for backlink building.
9. Growing The Audience
People will either like or not enjoy the content whenever you publish it. But to create a strong footing on the market, you can't afford to let go of existing visitors while attracting more customers.
That's why you can use the following techniques to grow the audience:
Encourage people to like, follow and share the content on social media
Get people to subscribe to your email list
Retarget lost visitors through Facebook, Google Ads, Twitter, etc.
Create a private community on digital channels.
The goal should be to see the audience getting larger and larger with every published piece. Moreover, when a large group of people follow your work, it reduces the need to promote the content manually.
How To Create Backlinks For Local SEO
At this point, you are likely to think about how to get backlinks for local SEO, so here are a few tips for a full-proof backlink strategy.
1. Organising Events
Rather than waiting for things to happen, take the initiative and organise events for brand awareness to build a local presence. This will provide you with more opportunities for backlink generation, so try to:
Sponsor a local sports team.
Run a workshop
Host a charity fundraiser
Organise a contest
After thinking of an event, research and advertise it in the local papers, radio channels, etc. Moreover, consider the customer demographics and draft a short press release containing a URL for backlinks. You can even offer a free demo or special discounts without affecting the business goals.
2. Travel And Local Review Sites
Research suggests that 98% of consumers read online reviews before choosing a business, and most prefer companies with high-star ratings. Getting positive reviews from relevant websites boosts backlink strategies and your website's rankings.
You must note that for local SEO tactics, backlinks require manual outreach efforts to be effective. Therefore, it must be easy for people to leave a review on online platforms, while you can offer incentives and link to positive customer feedback about the business.
3. Internal Links
When brands think about how to get backlinks for SEO, they often forget about internal linking. Internal links value consumers' time and help them find relevant content quickly.
Although it's not a backlink builder, internal linking is important for increasing engagement and ensuring consumers spend more time on your website. Most importantly, search engines can understand the website's structure and determine the connection between pages.
4. Cover Local Topics
If you want to learn how to create backlinks for a website using local SEO, it's imperative to discuss local topics and issues. By blogging on local subjects, you can showcase your expertise and knowledge, build trust and encourage people to choose your company.
Most links to relevant podcasts or blog posts tend to succeed, as people refer to them during the early stage of the buying process. Moreover, sharing blogs is easier on social media, guaranteeing more visibility and traffic.
But here are some other things you can do:
Suggest the content on pitch roundups
Highlight the posts on social media
Be active on online channels to create a business relationship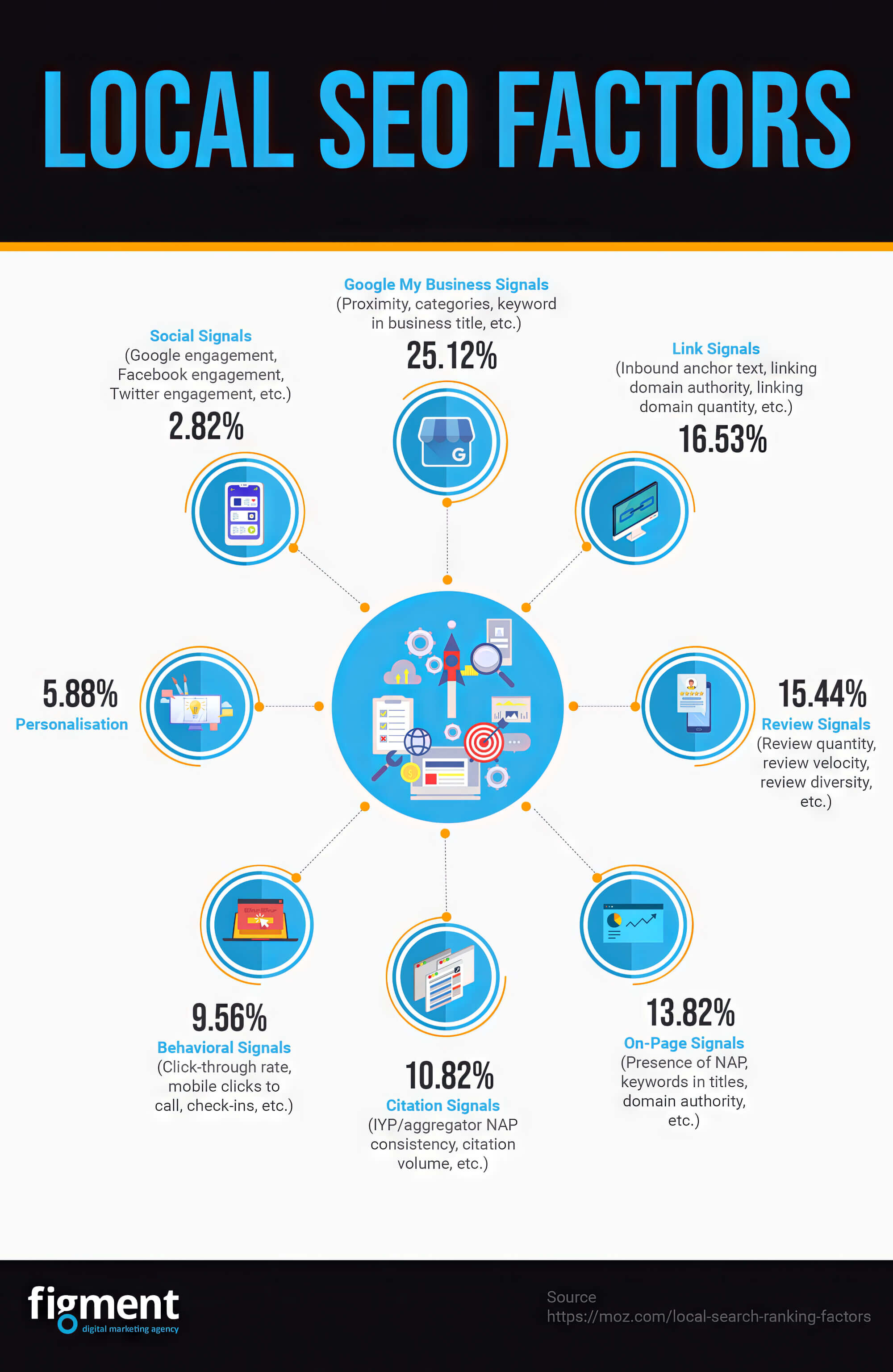 5. Listing On Local Business Directories
We have seen that if the same website is listed in local directories but later removed, it affects even the best backlink-building techniques. As per research, 94% of consumers use a business directory at least once to know more about a company.
So, if you are looking for link-building techniques, try out popular services like:
Facebook
Bing
Google Business Profile
Foursquare
Yelp
6. Target Competitors With SEO Tools
Just as there are backlink checker tools, you can use SEO tools to learn how to create a backlink and learn the best backlinking practices of rival brands. This is especially important when your target audience is similar, so you can conduct competitor analysis to provide consumers with an alternative.
But make sure there are no broken pages and use the link prospects, keeping in mind the business goals.
7. Domain Authority
Many people need to remember to renew their domain authority, which is an opportunity for local businesses to exploit. If you are watchful, finding and getting relevant domain names for the business is easy.
You can also purchase more than one domain name or directly buy the website from the owner, known as a domain name agreement. But there's a slight difference if you use an available domain name or buy it directly from the owner.
If the name is available, you can use it to establish a new website while redirecting the old web page to it. But when you directly buy it, you also get to keep the content on the website, which is great for link building.
8. Local Bloggers And Publications
Although we have highlighted the importance of backlinks, note that not all backlinks are relevant, as you wouldn't want the business to be mentioned for every event. Thus, if you can connect with local bloggers and publications, it will help build real connections without any costly backlink tactics.
The best part is that bloggers and publishers are great backlink sources as they seek to network with local businesses.
How To Create Backlinks For An E-Commerce Site
This section discusses how to build a backlink channel for an e-commerce site, and we have narrowed down five easy steps:
1. Update Content
If you ask a digital marketer how to increase website backlinks, they will first suggest updating the old content with relevant information. Several tools let you identify outdated content and review articles quickly.
Certain companies also provide backlink reports detailing the search volume and keyword density. In such situations, to enhance backlink-building services, reach out to website owners with content similar to yours, and suggest writing fresh articles they can publish.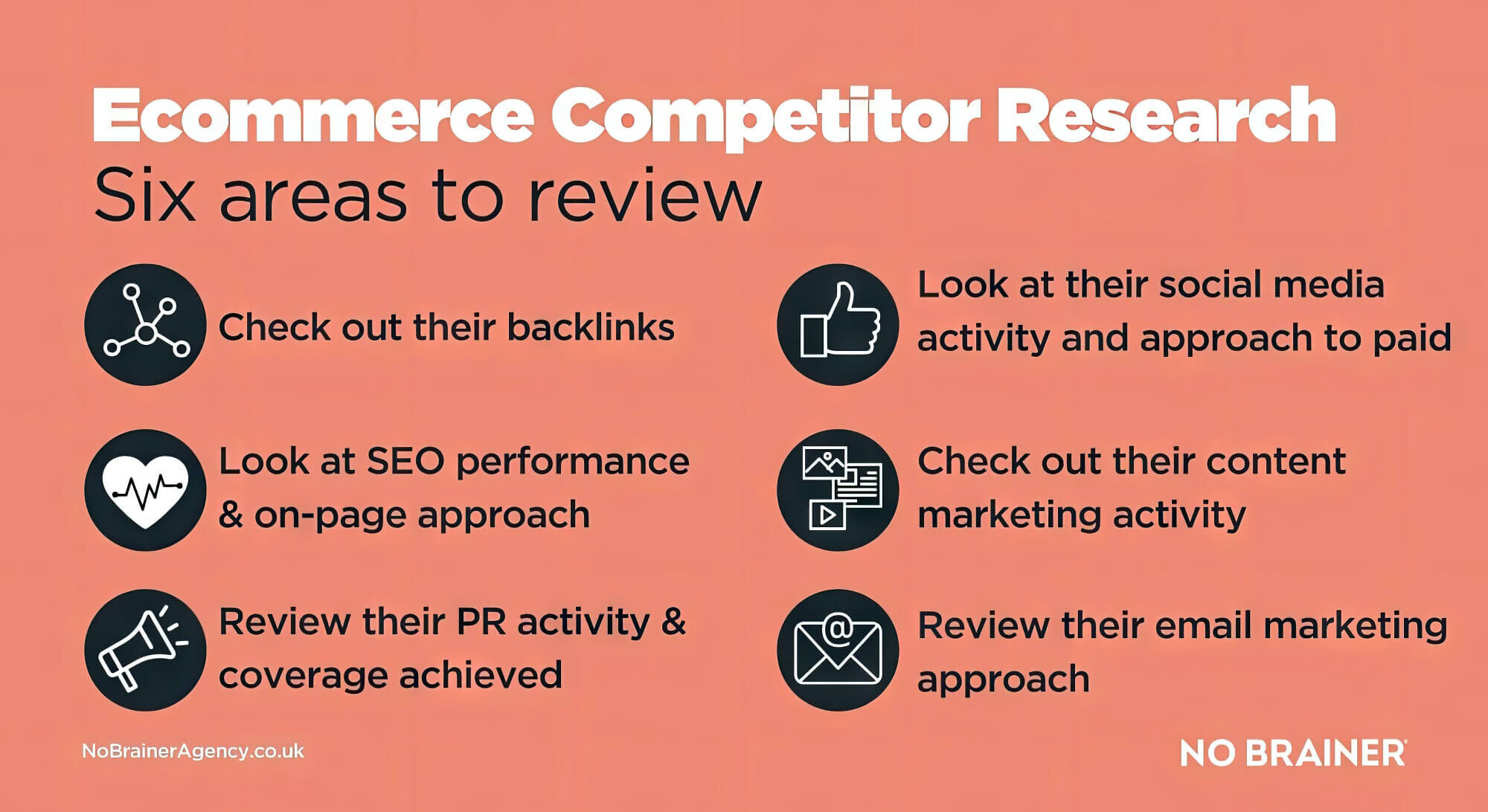 2. Start Blogging
There is no substitute for blogging, and it acts as a backlink generator by explaining how your brand's products or services can resolve consumers' problems. Through consumer research, you can know what backlinks are helpful in SEO and how to create high-quality backlinks to answer customers' queries. Niche articles are also often shared by industry leaders in their network.
3. How To Make Backlinks From The Provider
When your supplier has a website, take advantage of this opportunity to send them details about the product and your webpage, asking them to provide a backlink. Usually, supplier websites receive large traffic and are reputable, which increases the quality of your backlinks.
How To Create Backlinks For A New Website
One of the most important things if you want to know how to get backlinks for a new website, is learning about dofollow and nofollow. The dofollow links are normal backlinks that establish domain authority and ensure you can rank higher.
Meanwhile, nofollow links are used by publishers to suggest that Google should not give referring domains additional linking benefits from the website. Usually, links without visual cues are dofollow links, while those boxed with red dots are nofollow.
Note that nofollow links promote conversions, drive traffic and generate leads, so people can still reach your website.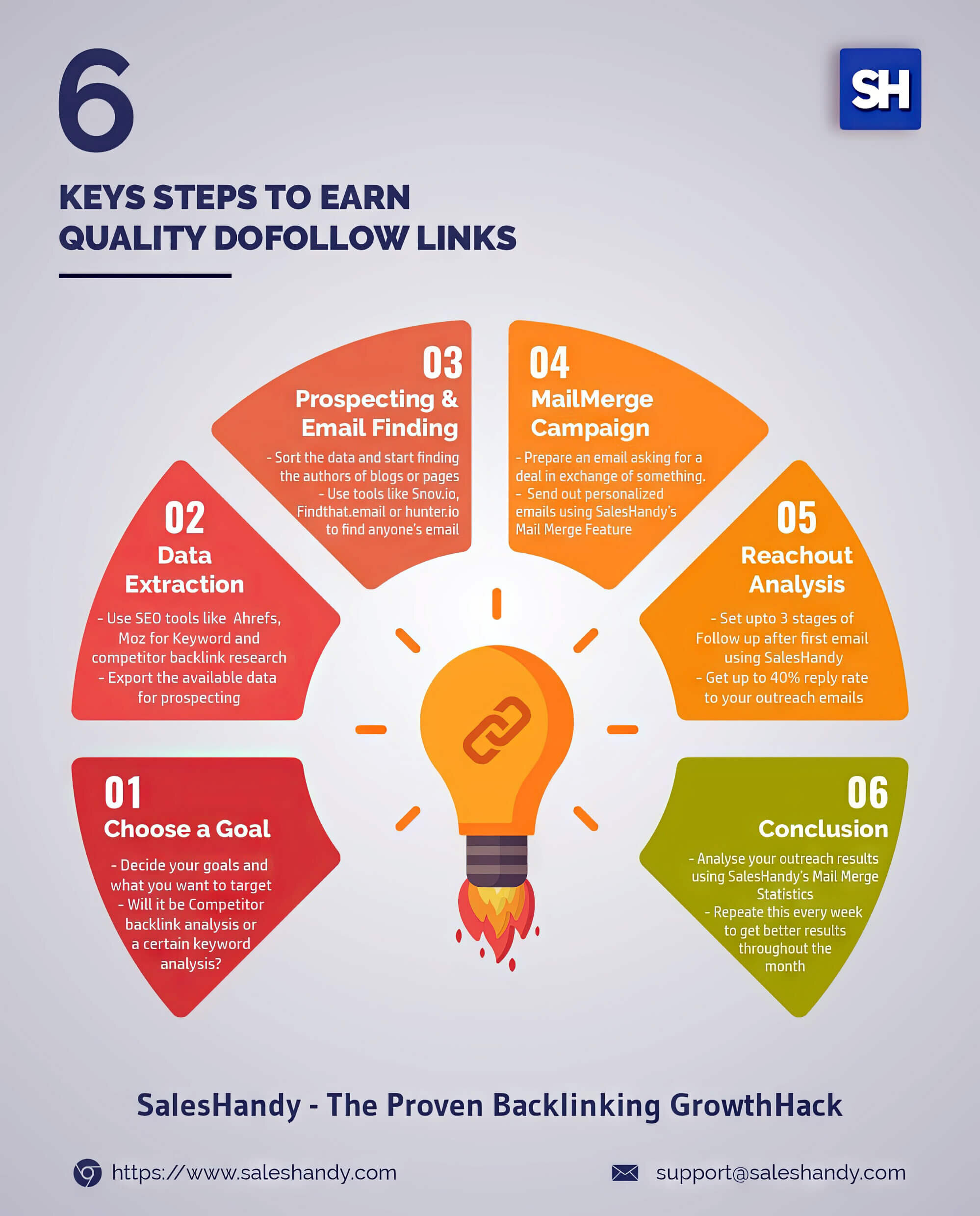 How To Create Backlinks For An Affiliate Site
One of the link-building tips we can offer you for backlink exchange with an affiliate site is knowing about a resource page. A resource page links to great content on any topic and solely exists for backlinking.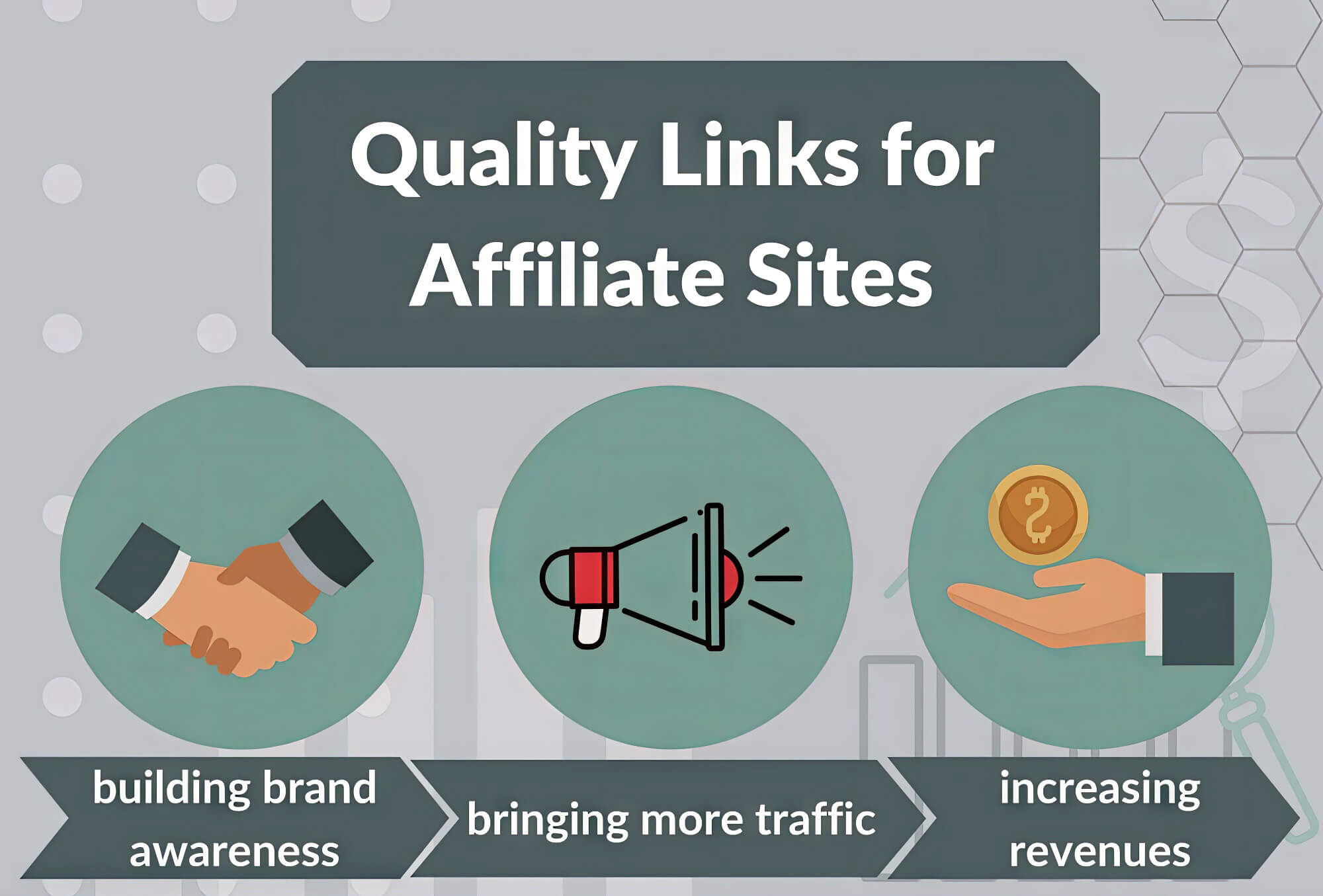 The first step is to find resource pages for which you must use certain search strings in Google, like:
"Keyword" + inurl:links
"Keyword" + "helpful resources"
"Keyword" + "useful resources"
"Keyword" + "useful links"
After that, analyse the resource page to determine whether a backlink from that particular site will be worth it. You can use a free tool to determine the URL rating of a resource page, whether it's an authoritative referring domain and where the link will appear on the page.
Finding content that will be relevant to the page is even more important because otherwise, there's no point in the link-building service. The final step is contacting the website owner and asking whether they would consider publishing your content on the page.
Remember, using a few evocative phrases to describe how their page helped you will go a long way in building a solid relationship.
How To Create Backlinks For A Blog Post
You already know why backlinks are important, but are you aware of the broken link-building method? While a simple Google search will tell you how to get more backlinks, let us discuss this effective strategy for a blog post.
This backlink-building service stands out because it also benefits the other website, so just install LinkMiner or Check My Links instead of a free backlink builder. They will show you all the broken links on a page, which are usually in high numbers on websites with multiple outbound links or resource pages.
Once you find broken links, tell the website owner about the same. Ask them if they are still updating the site and pitch the replacement content you wrote that will be relevant instead of the dead link.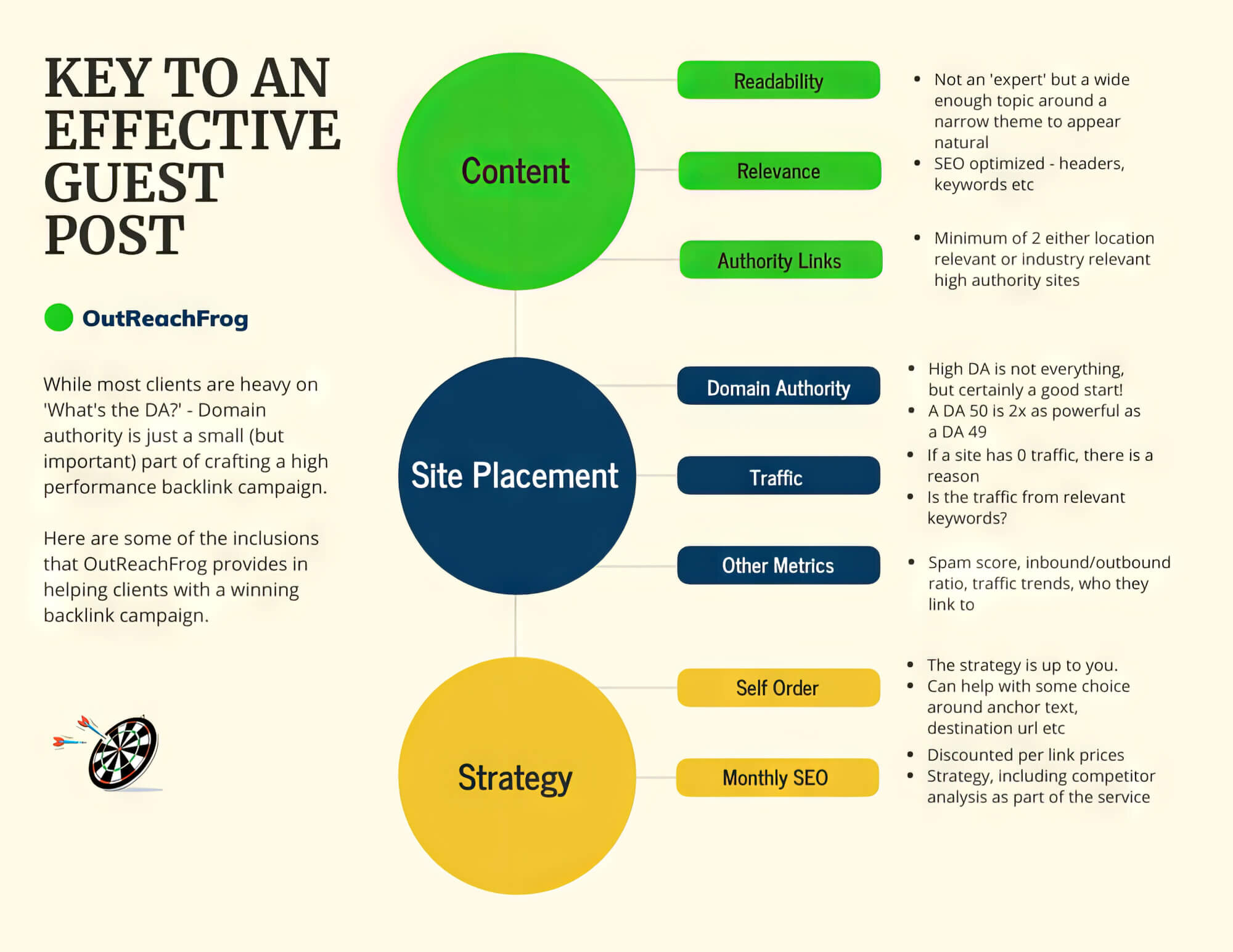 How To Create Backlinks For A New YouTube Video
If you want to know how to get quality backlinks for YouTube videos, check out these 5 points -
1. Embed The Videos
For backlink ranking, it's important to embed YouTube videos on your website. Although this doesn't count as link building, it enhances the SEO of the video to help garner views.
For example, many brands create a product demo video and link it to a relevant blog post. Thus, when people view the video, it increases viewership and user engagement while telling the search engine the content and video are relevant to each other, so the link should rank higher.
2. Blog Posts For Each Video
We recommend you write a blog post for each video and backlink from the video to the relevant article. This allows you to optimise the video and enhance the quality of the written content.
Moreover, blog posts that discuss "How to…" tutorials or reviews offer value to the audience since they are actionable. A simple technique is summarising the basic points of the video before explaining them in detail.
3. Social Media Presence
Sharing the video on social media should be a priority because the more people watch, like and share the video, it increases the chances of generating organic backlinks. You should have an active social media presence on the following sites:
Instagram
TikTok
LinkedIn
Facebook
Twitter
Reddit
Pinterest
Creating a Backlink
Knowing how to get high-quality backlinks is essential to help businesses leave a mark on consumers and build trust with their target audience.
Don't expect to see quick results; in the beginning, you must spend considerable time and resources to get published. Then comes the process of pitching your content to other websites and asking them to link back to your page.
Slowly, as you carve out a niche and deliver on your promises to consumers, it becomes easier to generate organic links. But even then, keep updating the content and researching the market to engage more people.