In most cases, people only know about a handful of digital marketing strategies, which makes it challenging for the business to stand out.
While some methods are more effective, it is difficult to leave a mark when multiple brands use the same techniques. Businesses can find the right marketing approach that fits their goals, target audience, and budget by understanding the different types of marketing. But with the increasing number of options available, it's essential to keep up with the latest trends to remain competitive.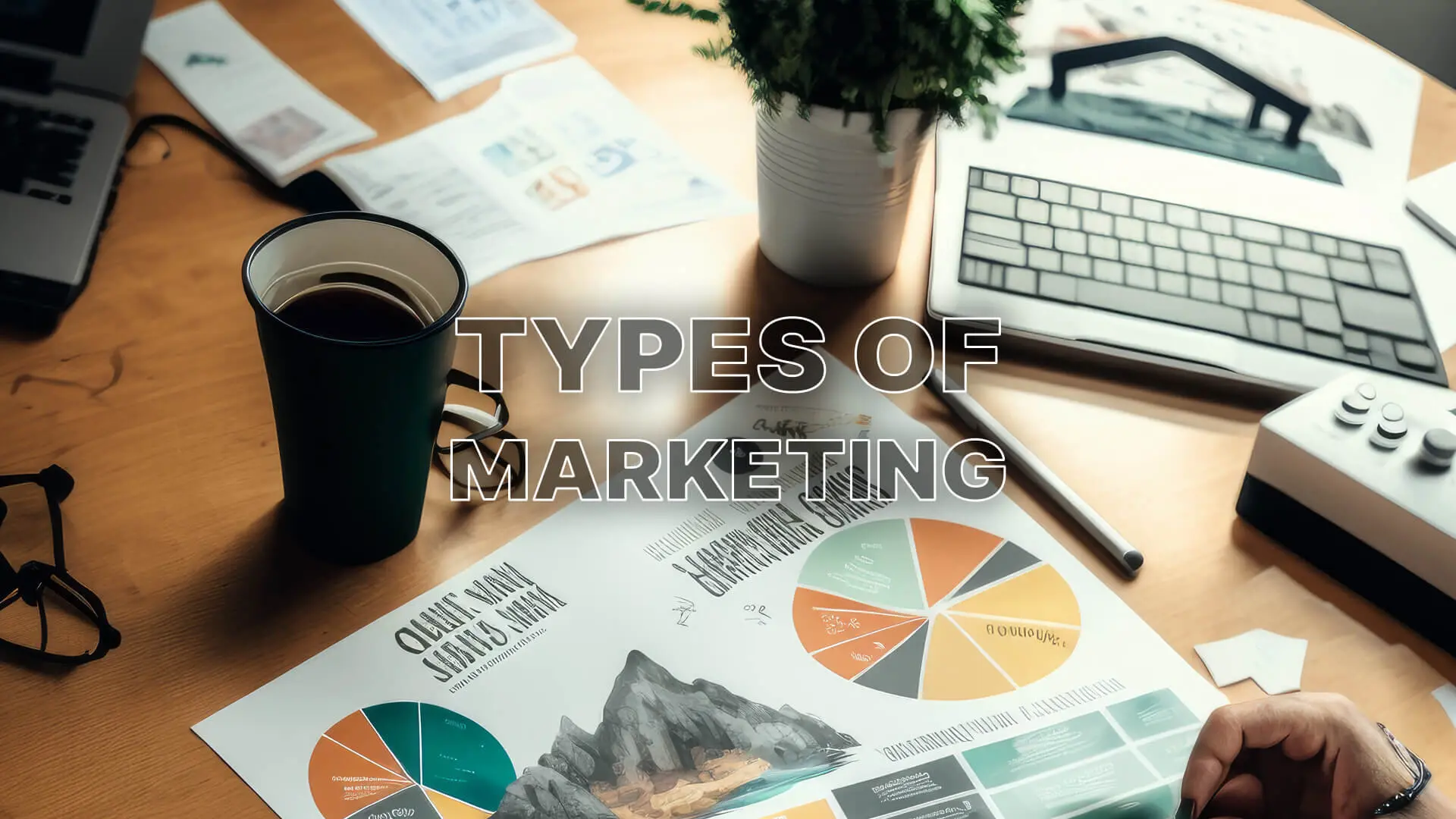 By experimenting with different techniques, you can better understand what resonates with your audience and produce more meaningful results. The key is constantly evaluating, improving, and adjusting your marketing strategy to stay ahead of the competition.
Today's guide looks at 33 techniques you can use to ensure your business scales the heights of success. We will show you how to use the best marketing strategies to benefit your business, from traditional to modern social media. So, let's begin!
Different Marketing Types You Should Know
1. Traditional Marketing
Although there are different marketing campaigns now, there was a time not too long ago when traditional marketing was the main marketing strategy. The primary point of difference compared to digital marketing is the use of offline channels for brand promotion.
You can still see examples of traditional marketing, such as flyers, billboards and promotions on radio channels. Since information is hard to find on any topic, traditional marketing relies on outbound marketing tactics to attract the target audience.
Newspaper and TV ads also contribute to traditional or offline marketing strategies.

2. Outbound Marketing Tactics
Outbound marketing strategy involves intrusive promotion through cold calling, newspaper ads and email blasts sent to purchased lists. In this strategy, consumer interest does not matter; the message must be pushed out regardless.
Rather than waiting for consumers to stumble across the brand, taking the initiative and letting people know about your products or services is important. The goal is to create awareness so that people convert.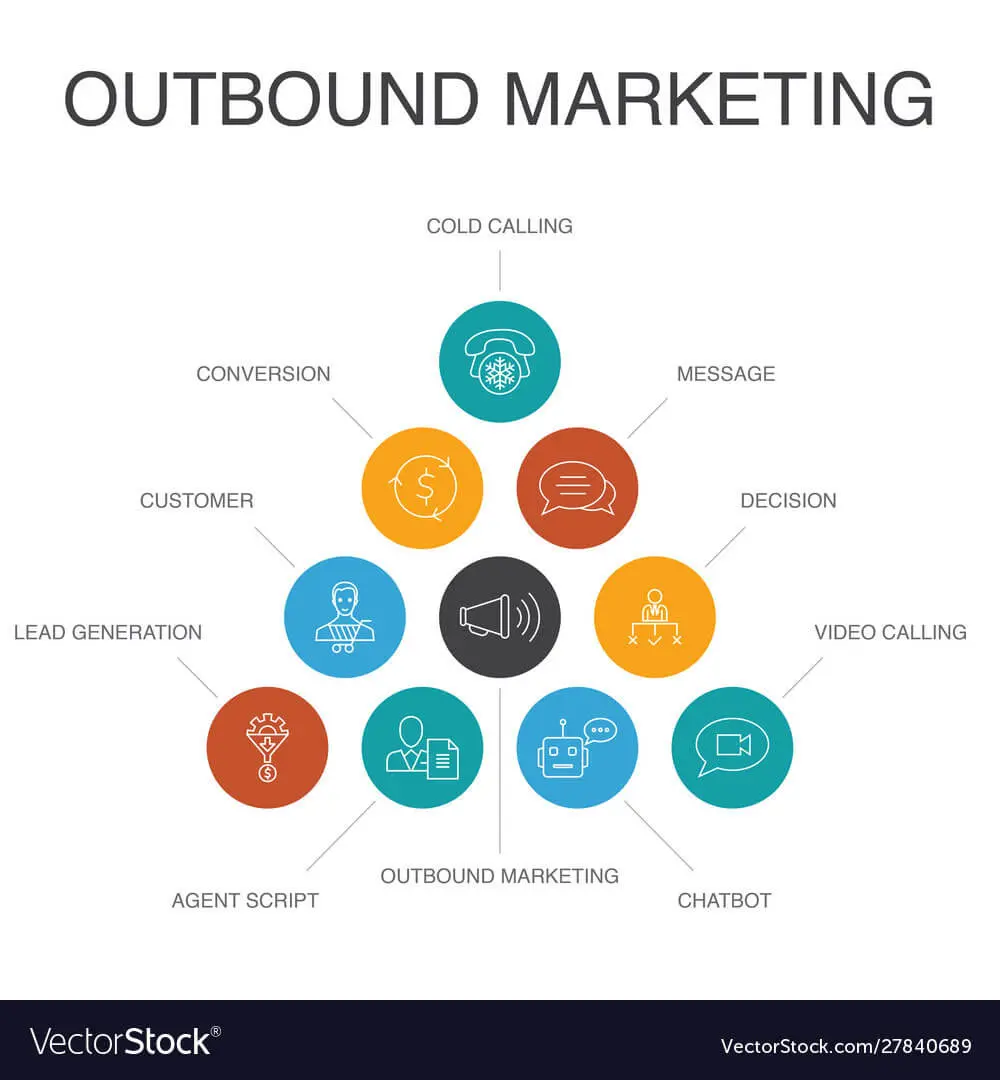 3. Inbound Marketing Strategies
Inbound marketing strategy pays close attention to consumers' requirements, and all resources focus on attracting the target audience instead of disrupting their lives. Most inbound marketing strategies come under digital marketing, with consumers required to do their online research rather than being pushed through the buyer's journey.
The basic foundation of inbound marketing is based on attracting, engaging and delighting the audience. It would help if you focused on creating relevant and valuable content worth consumers' time so that they convert.
But this is just the beginning because you must constantly engage with people through chatbots, email marketing and other strategies to deliver value consistently. Most importantly, never break the audience's trust and lend an empathetic ear to their troubles to provide expert solutions.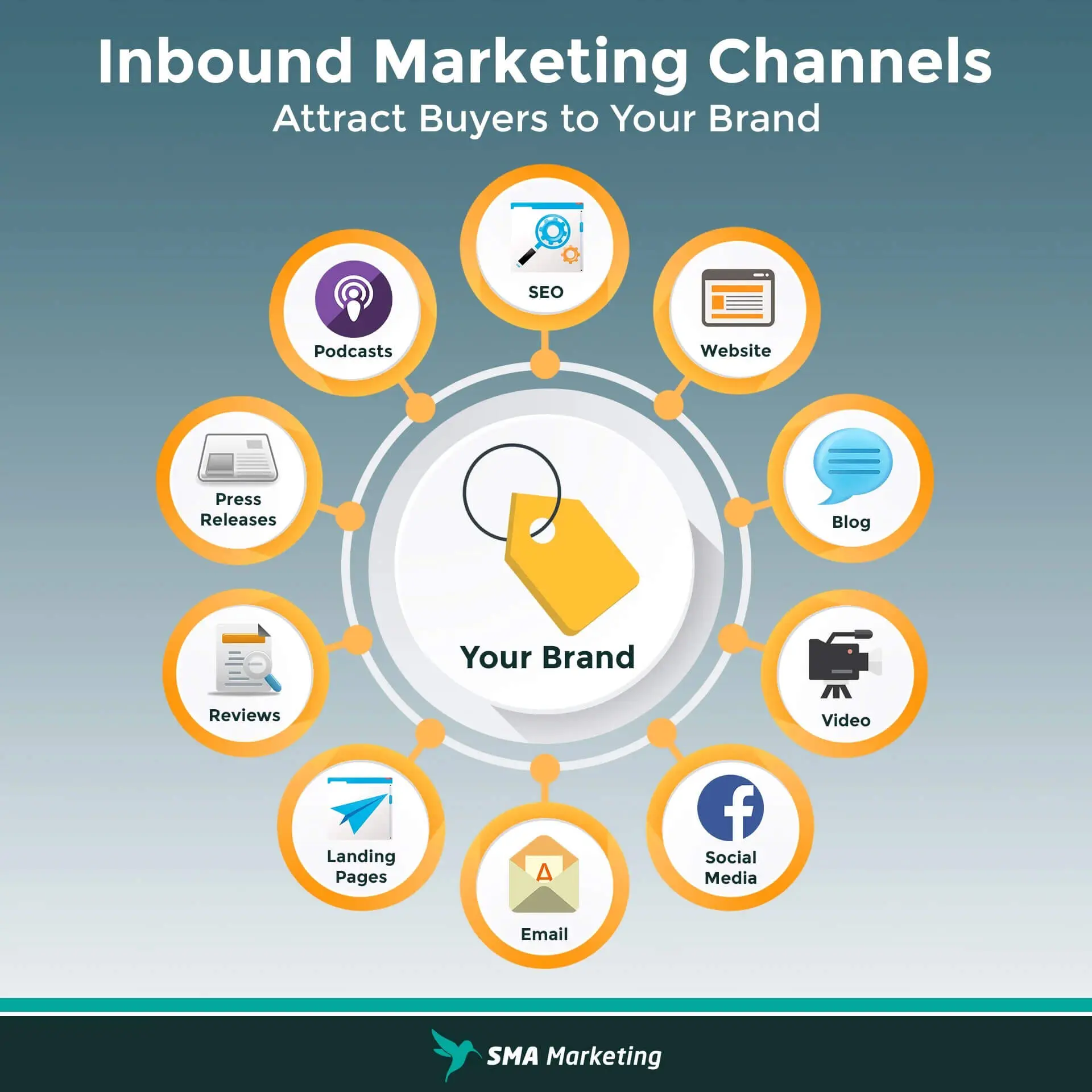 4. Search Engine Marketing
To increase your brand visibility on search engine results pages (SERPs), we recommend using search engine marketing as it has several comprehensive marketing strategies. By implementing the right strategy, your business can rank 1st on Google when consumers search for a particular keyword.
The two most common search engine marketing variants include -
Search engine optimisation resulting in organic search results
Pay-Per-Click (PPC) for paid search engine results
You must know the factors affecting search engine rankings for the best results. This will help you make the most of SEO and deliver content that search engines can index.
With PPC, you need to bid on specific keywords for the ads to be visible on platforms like Google Ads. Additionally, you can use ads management tools that make creating and managing PPC campaigns easy.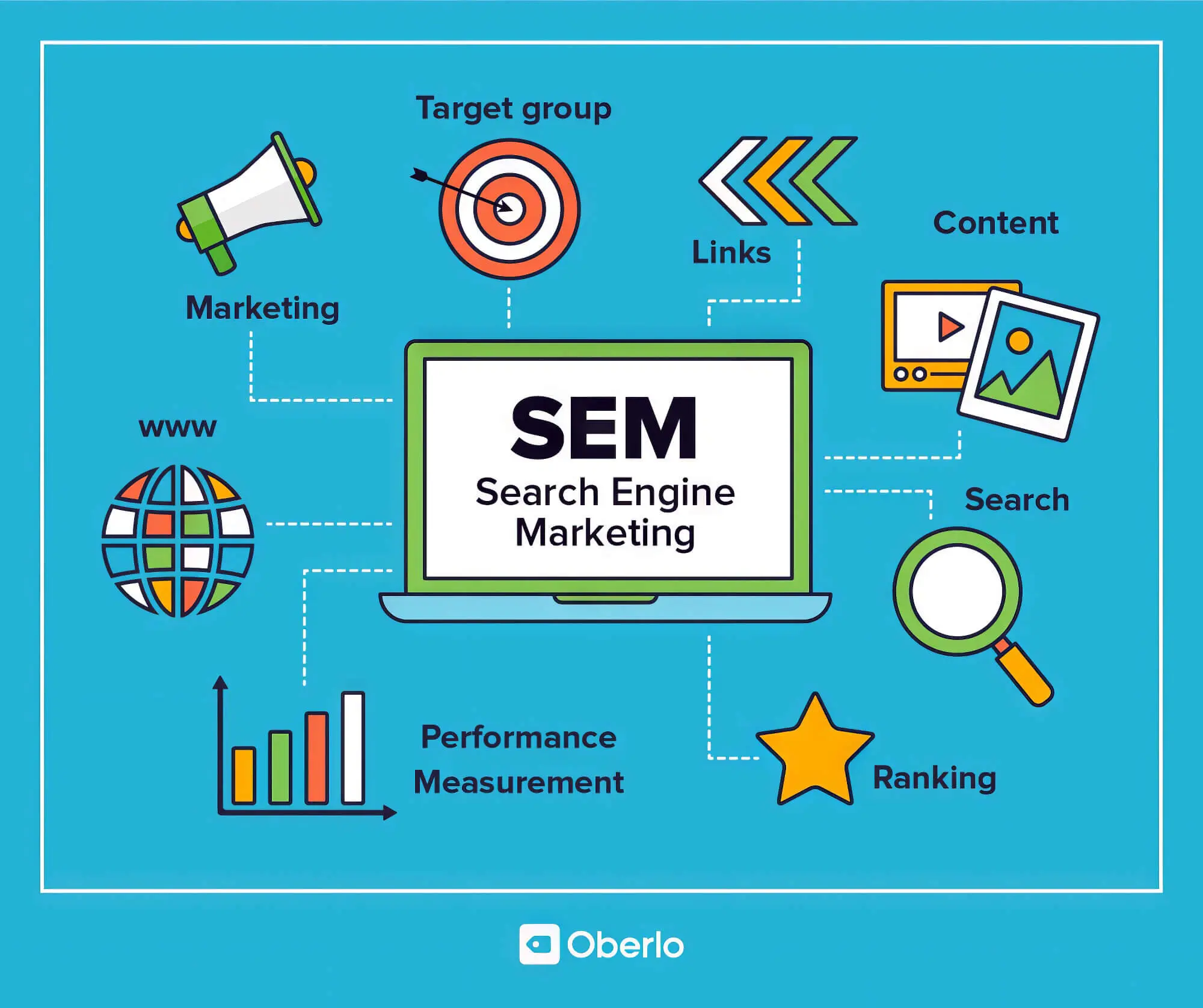 5. Digital Marketing
Digital marketing efforts rely on the Internet and modern marketing strategies that use technology to connect with the audience in multiple ways. There are different types of digital marketing strategies, all based on online efforts, among which we have already discussed SEM earlier.
Before using digital marketing strategies like email marketing, search engine marketing, websites, and social media marketing, businesses typically shortlist prospective and current consumers and create a user persona. This helps them connect with audiences and enhance brand value by providing relevant services.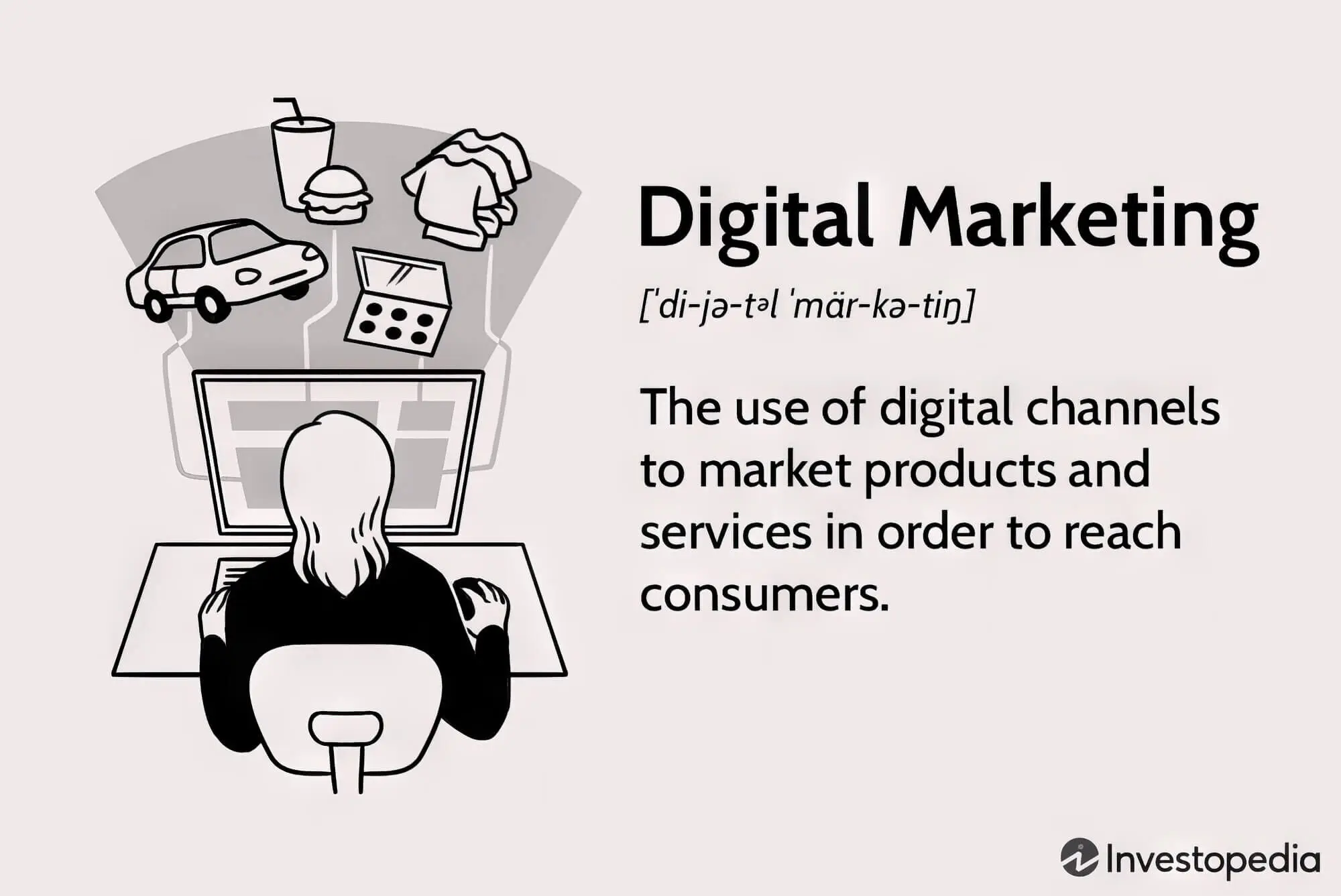 6. Social Media Marketing
While you may aimlessly scroll through Facebook, Twitter, Instagram and other social media platforms daily, businesses are busy making truckloads of money. How? For one, social media marketing allows brands to connect and engage with consumers personally while effectively promoting their services.
But you must ensure the content is consistent and relevant to users' search. Remember that people on social media platforms are more interested in entertainment than in hoping to buy something.
Hence, it would be best to balance promotion and entertainment using evocative captions or images. This will encourage users to like, comment and share the post, increasing brand awareness and gaining potential customers.
Above all, you must direct enough efforts toward consistency to keep consumers coming back for more. In other words, the brand should be regularly visible on people's timelines, or you can use social media marketing tools to publish content automatically across several platforms.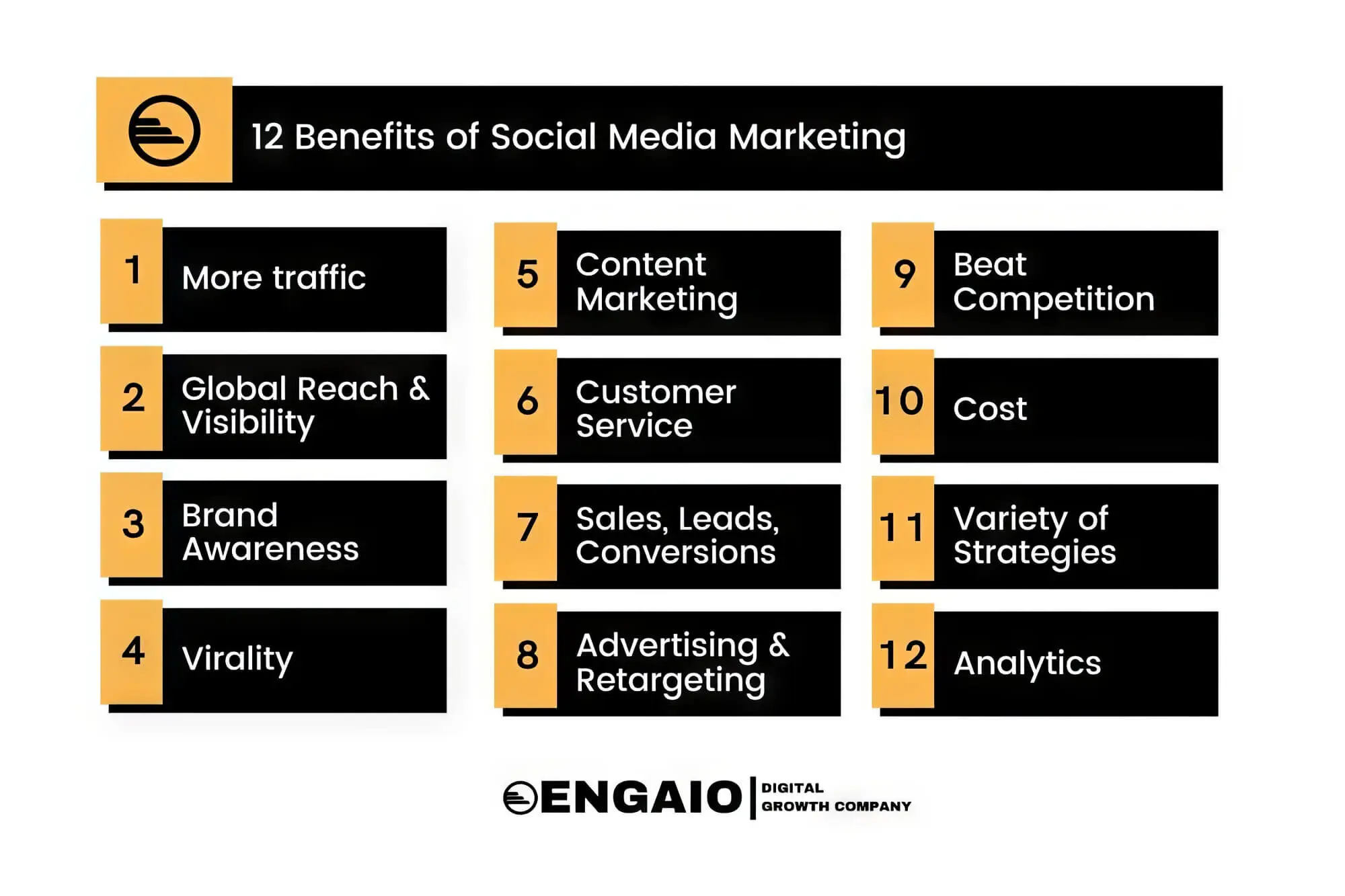 7. Content Marketing
You must have a professional content marketing team to succeed in outbound and inbound marketing strategies. As a result, connecting with the target audience becomes easier, especially when you use gated or free channels for creating, publishing and distributing the content.
The most common channels include social media platforms, webinars, blogs, ebooks and videos. But the main aim of content marketing is to encourage consumers along their buying journey.
Shortlist the common questions and doubts customers will likely have through proper research before answering them so that users are ready to purchase. You can also develop an editorial calendar to create and manage content or develop a content management system for easy publishing.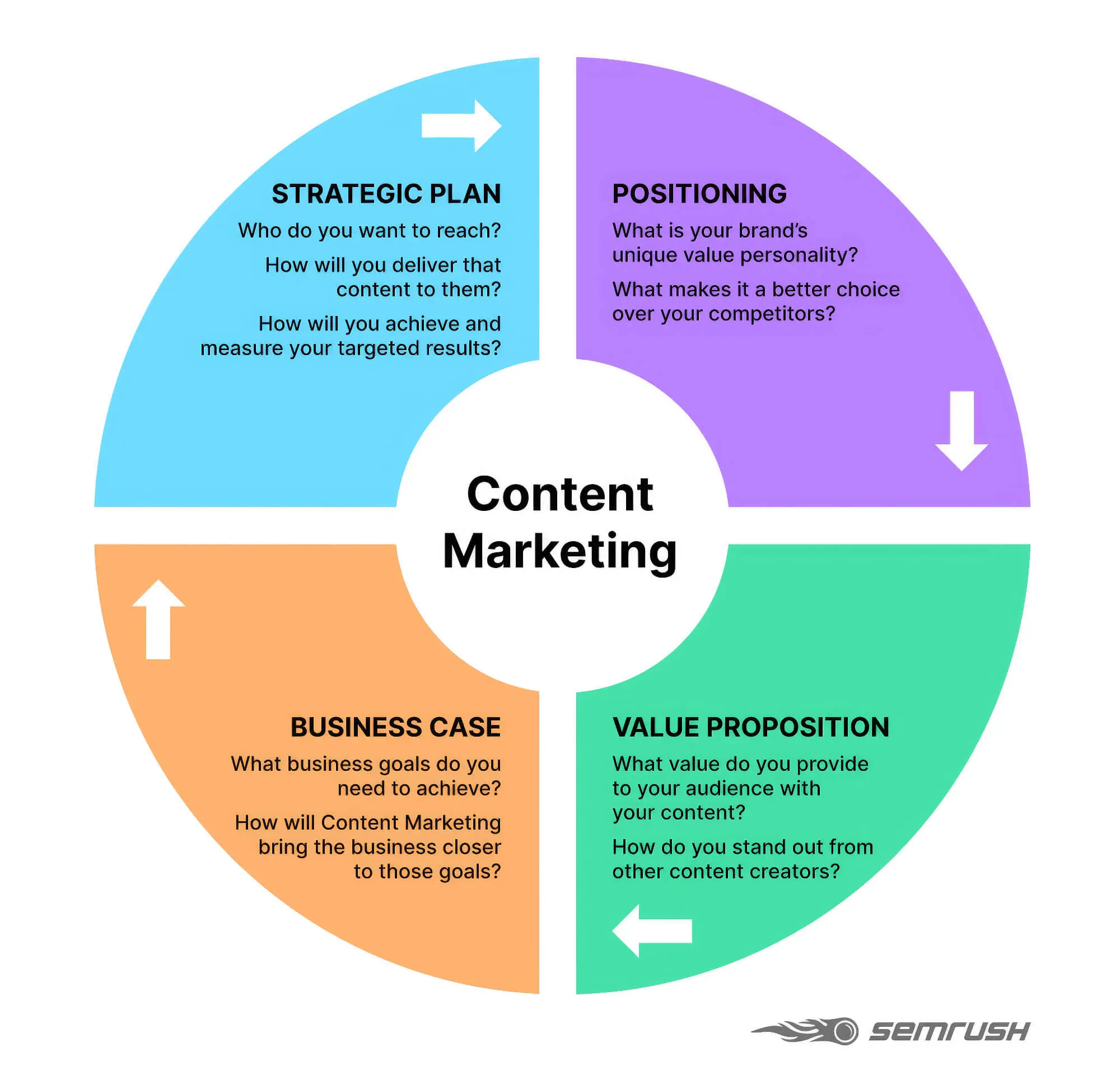 8. Voice Marketing
Although one of the lesser-used marketing strategies, voice marketing is highly effective, thanks to the greater convenience offered by tools like Google Home and Amazon Alexa. You can use smart speakers synced to the relevant tools and help answer consumers' queries.
We recommend optimising your website for voice marketing, for which you must use the right keywords. Some brands even develop an Alexa skill or Google Home action to stand out.
A popular example is how UBER allowed consumers to use Alexa and request a ride with voice search. You can also do the same by requesting a TED talk on different topics, speakers or tones.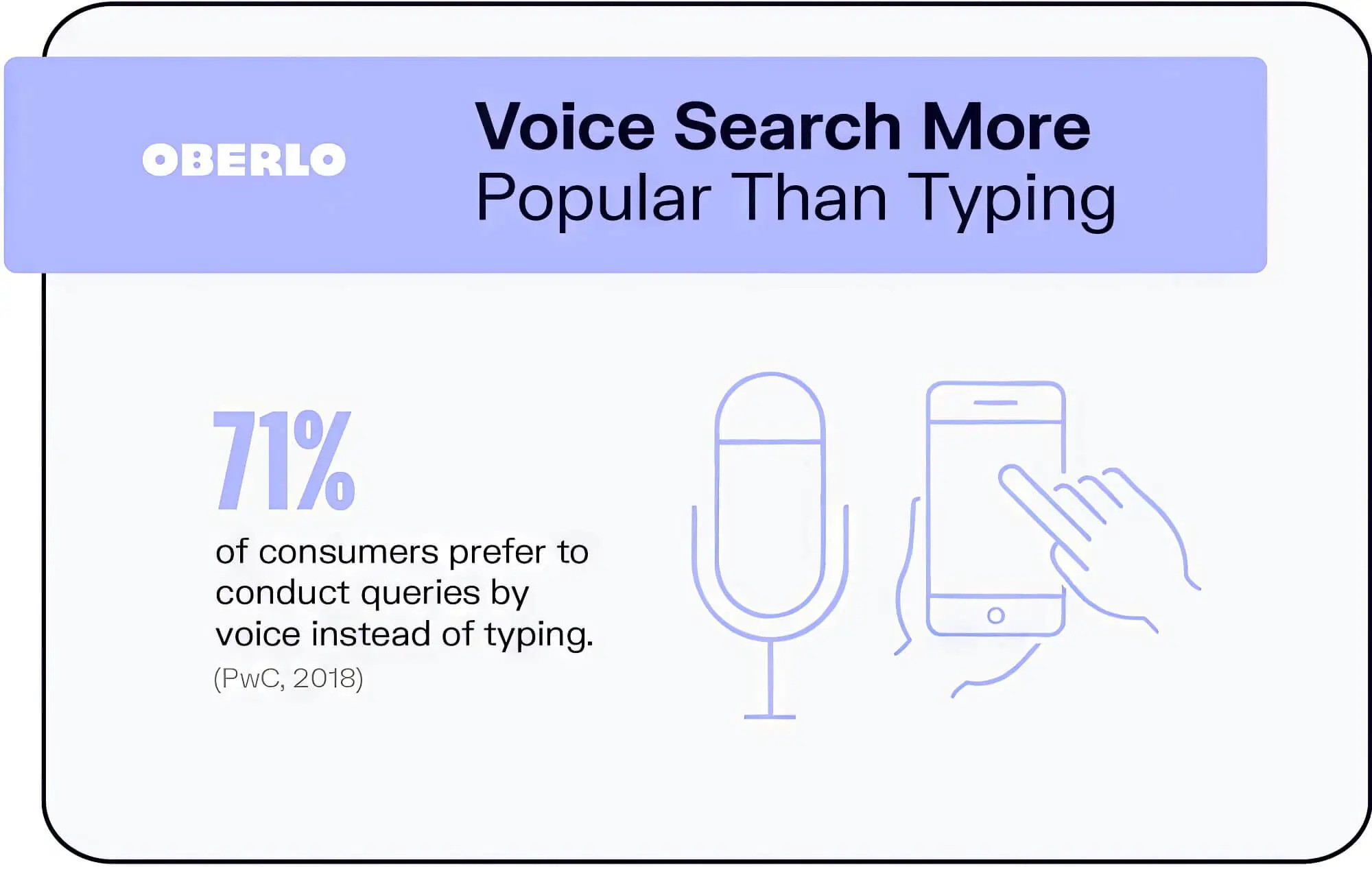 9. Video Marketing
Many marketers prefer to include video marketing as part of their marketing strategy for a higher return on investment. But this isn't just a whimsical decision, as a 2021 survey conducted by Wyzowl shows that 87% of marketers enjoyed a positive ROI after using video marketing.
The three main benefits of using videos are higher conversions, more brand awareness and trust, and the ability to close deals. You can use it as a part of email marketing, promoting a website or YouTube channel and attracting more social media followers.
With the right video marketing apps, it is possible to nurture, analyse, and score leads after researching their market activity.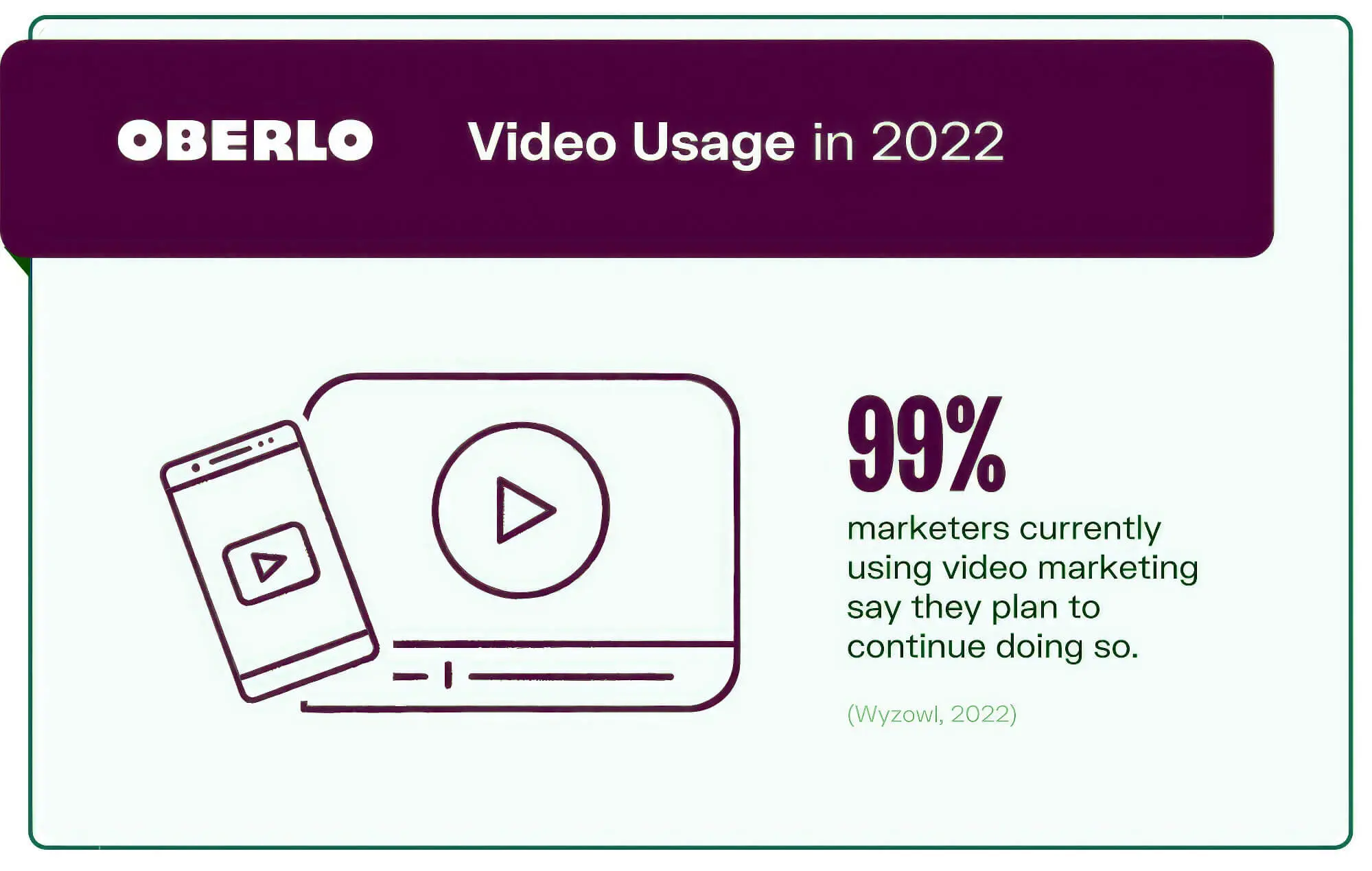 10. Conversational Marketing
Conversation marketing is an effective digital marketing strategy that helps attract customers through 1:1 conversations. You can engage with the audience on multiple channels by giving voice to their concerns when, where and how they want.
But don't mistake this for a live chat since Slack, social media posts and messages, phone calls, emails and texts help target specific customer segments. To generate organic traffic, you will first need to identify the channels your target audience is using.
However, the biggest challenge is managing multiple digital channels while cutting down on slow response time, loss of productivity and internal miscommunication. We suggest using digital marketing tools like a unified inbox to streamline efforts in such instances.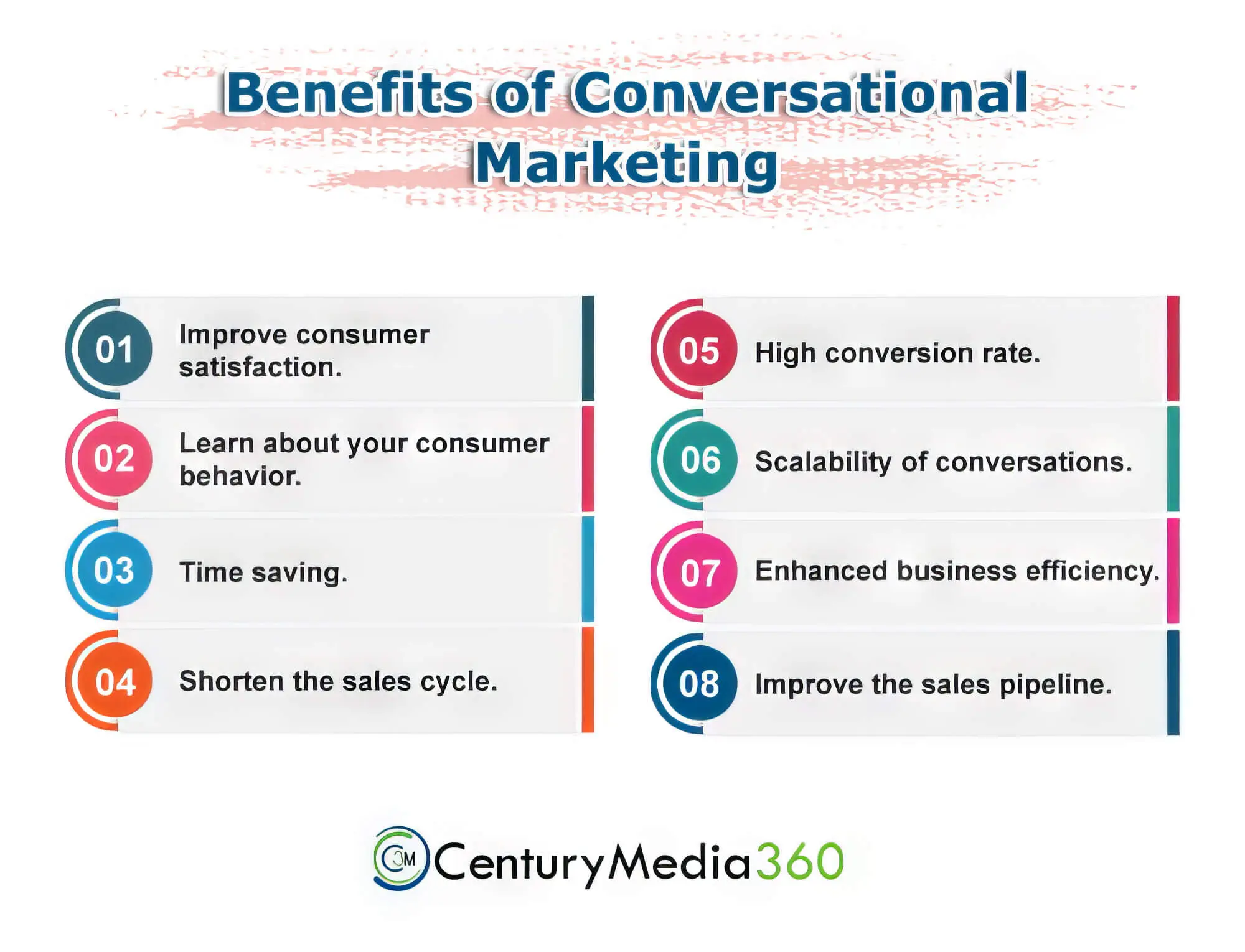 11. Email Marketing
Email marketing is simple, effective and sometimes necessary for brand marketing campaigns. Unlike other digital marketing tactics, you will connect a business with potential leads, customers and prospects through emails.
When done right, this marketing tactic will increase brand awareness, higher traffic, and better promotions to encourage consumers to purchase. That said, you must know about certain commercial principles of email marketing:
You must not email everyone, only people who have opted for the email
Subscribers must be able to opt-out conveniently
You should maintain transparent policies about the brand and consumer base
Discussing with the marketing teams and creating a suitable email list would be best for maximum impact. Most businesses create this contacts database thanks to consumer forms on the website.
Once the emails are sent out, use CRM or other marketing software to track and monitor whether they have the desired impact. You can even use email automation software to trigger an email based on specific criteria, leading to higher productivity.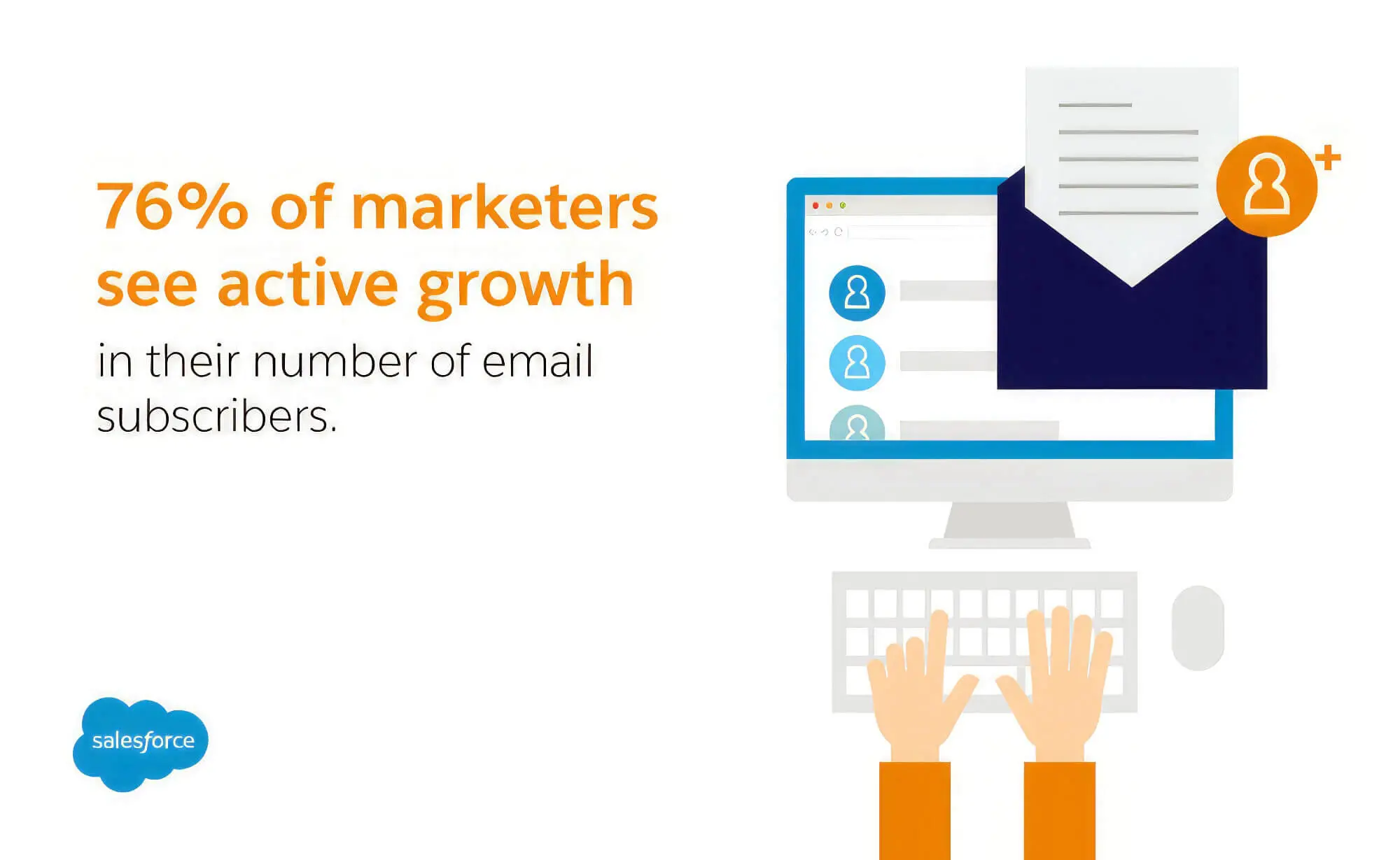 12. Influencer Marketing
This new marketing strategy aims to engage prospective customers by having a prominent social media presence. Influencer marketing is based on the principle that influencers are experts in a particular field, building trust and loyalty by helping increase brand awareness.
You need a proper marketing plan, the core principle of which depends on choosing what influencer group you are targeting. After that, determine the influencers' criteria so they can satisfy your brand marketing strategy and keep within the budget of the influencer marketing campaign.
We recommend looking at the size of the audience base, niche and other metrics to push people along the marketing funnel. To reach the influencers, you can:
Contact them on social media for influencer marketing opportunities
Use an influencer marketing platform
Hiring an influencer marketing agency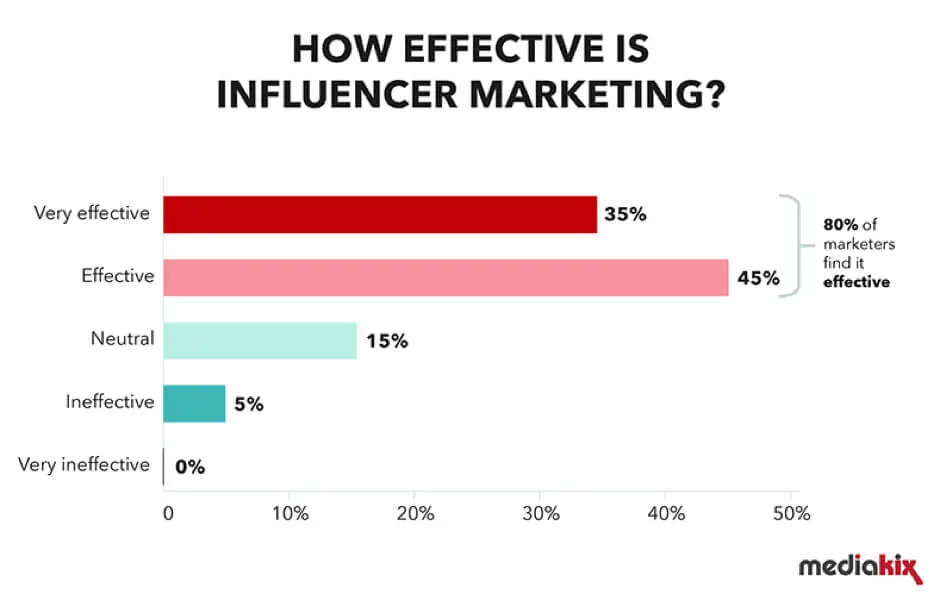 13. Buzz Marketing
Digital marketing encompasses a variety of marketing techniques, with one of the most popular ones being buzz marketing. This viral strategy helps create unique content and uses interactive marketing messages for event marketing.
You can even use it for word-of-mouth marketing, especially before a service or product launch. The trick is to reach the influencers early and generate substantial buzz surrounding the business.
Some brands use social listening software to track their marketing strategy and the audience's response.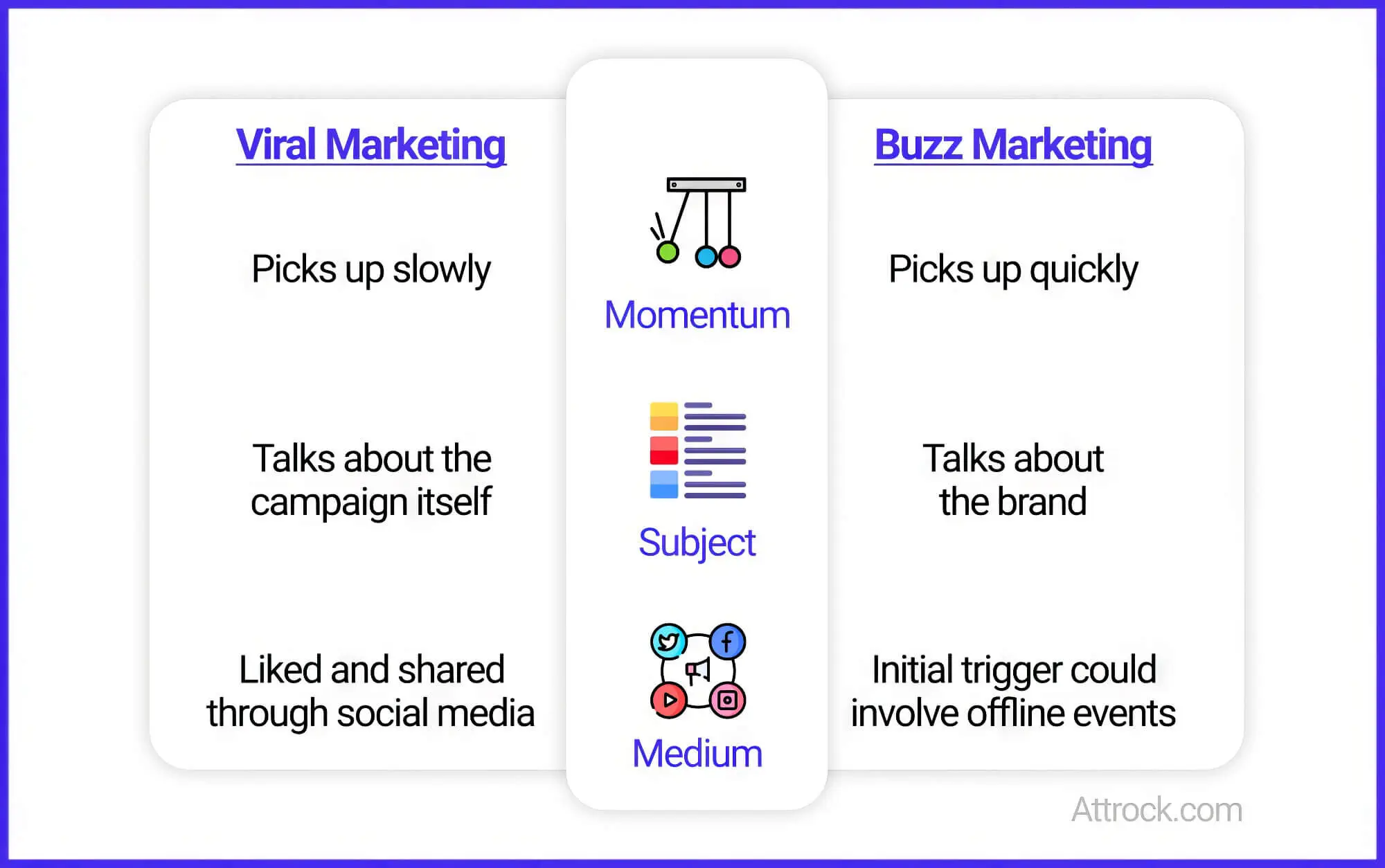 14. Word Of Mouth Marketing
The basic principle of word-of-mouth marketing strategies is people trust their friends or families more than they trust a brand. And rightly so because brands are out to make money and hope to convince you so that you opt for a purchase.
But when someone you trust speaks in glowing terms about a business, it is human nature to avail of that particular product or service. That's why word-of-mouth is different and quite powerful compared to other types of marketing.
However, you can't force this marketing strategy on people and must organically project the brand. To do so, you need to:
Create shareable content that can go viral
Ask consumers to leave a review after using a service or product
Promote loyalty schemes and referrals
15. Event Marketing
When you have an upcoming event for a big brand launch or promotion, you might be concerned about getting the target audience and existing customers to show up. One of the more effective marketing strategies in such situations is event marketing.
Brands must develop a promotion strategy and relevant creative assets to generate anticipation among the audience. They must also choose only the best marketing channels for greater awareness, which includes seminars, workshops, trade shows, pop-up shops, and conferences.
As a result, business-to-consumer interaction will increase and lead to lasting relationships.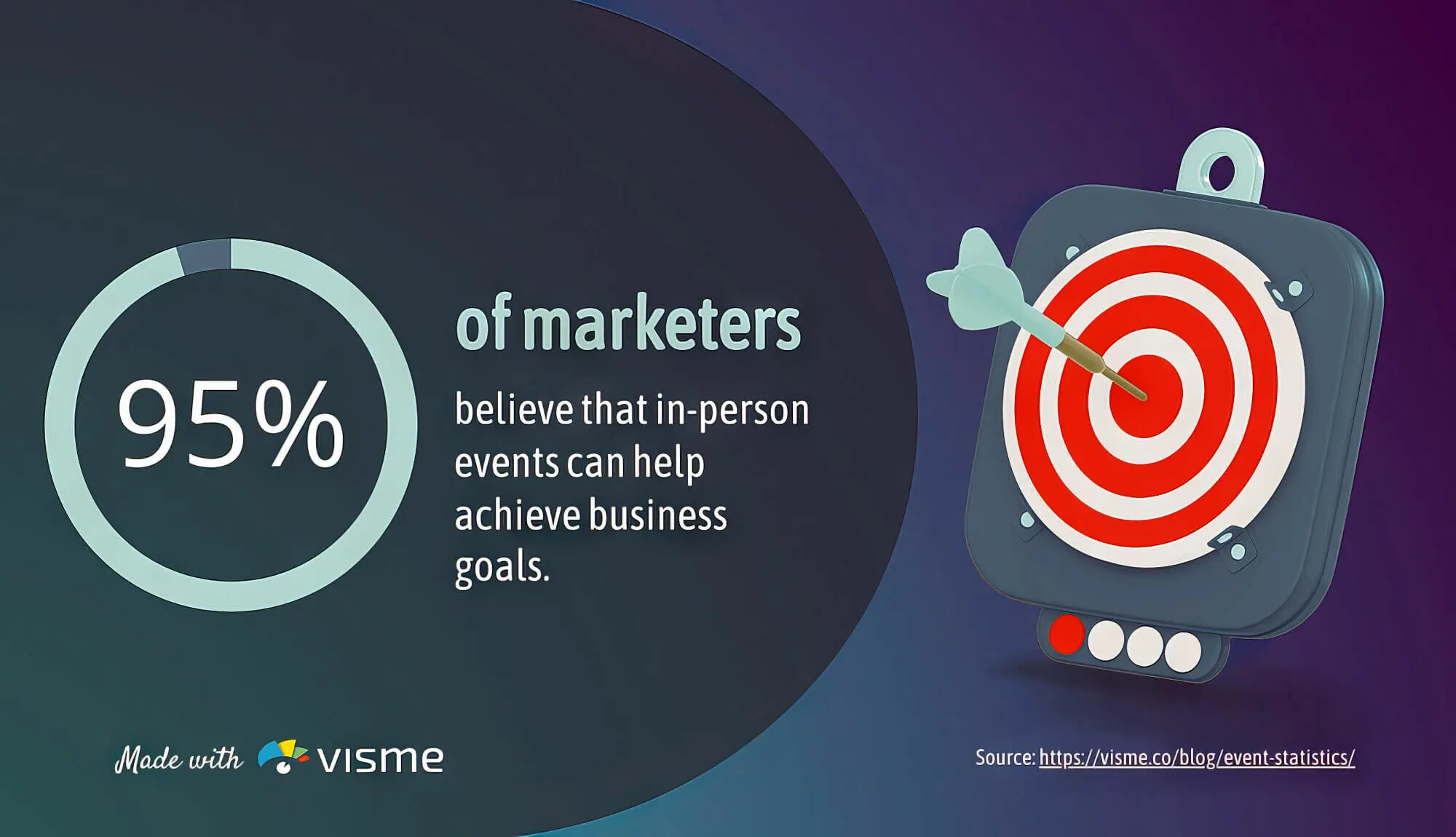 16. Campus Marketing
Thinking out of the box helps more often than not, which is the basic principle of campus marketing. To attract new consumers, especially college students, you can use their university peers' help for effective marketing.
Through campus marketing, brands promote services or products on campus and use brand ambassadors' help for greater engagement. When you see marketers promoting certain products at a show, organising for a celebrity to visit, hosting events, or offering giveaways, know it's a type of campus marketing.
17. Partner Marketing
To make it big in the business world and design a successful digital marketing campaign, you might need help from another brand. This is known as co-marketing or partner marketing, a collaboration between 2 brands to reap the rewards by jointly conducting a marketing campaign.
The best part is you can reach a section of the audience that has yet to convert into customers, making it an effective lead-generation tool. But for partner marketing to work, brands must sit down and discuss strategies to align their goals, use similar personas and work on complementary products or services.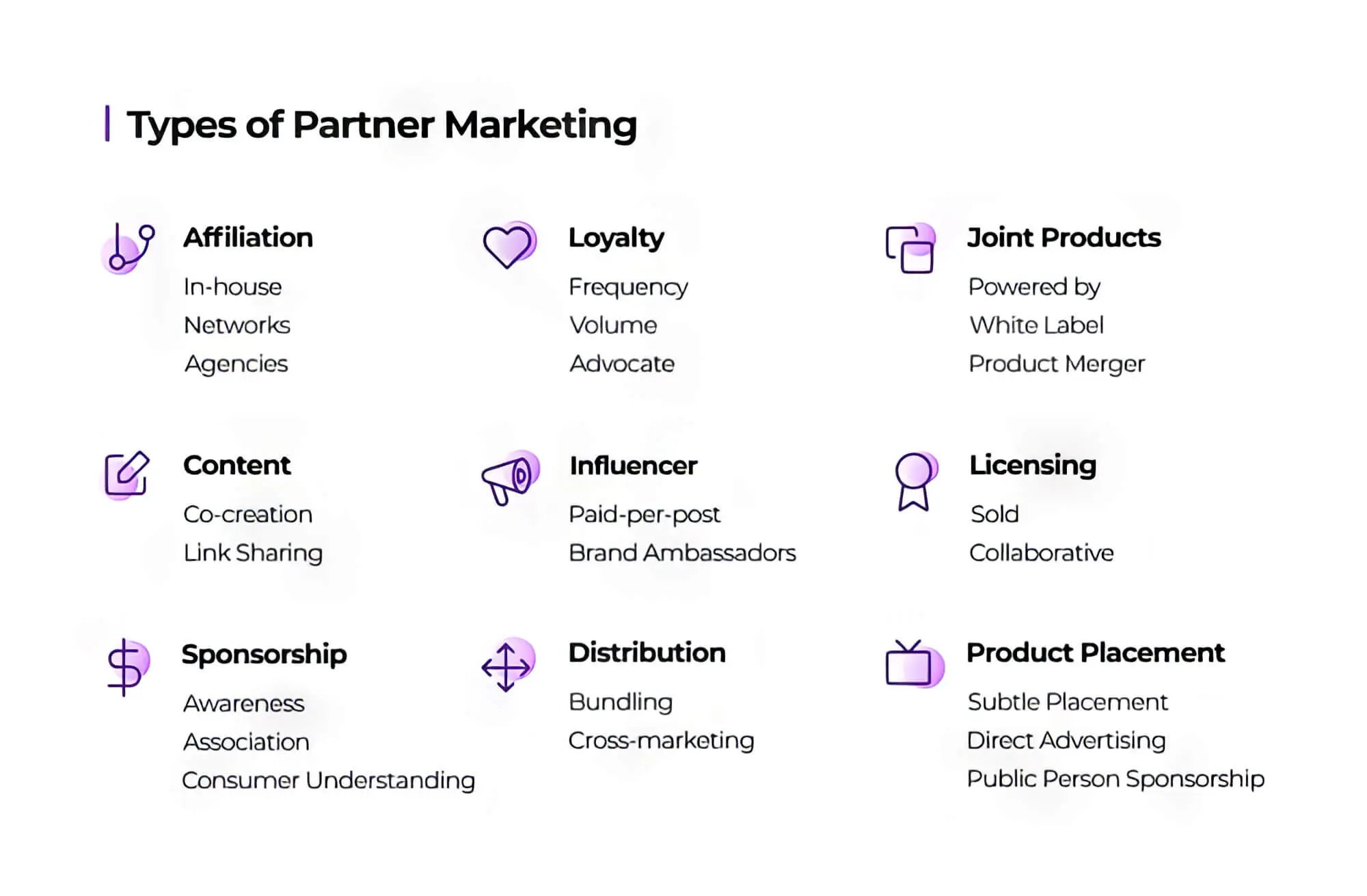 18. Proximity Marketing
Another highly targeted and direct marketing tactic is proximity marketing, which is extremely focused. Brands research a user's location to show products or services relevant to that area.
Have you ever walked by an ice cream store or visited a showroom only to receive a notification for a special discount? Known as proximity marketing, you can do this through:
Wi-Fi
Bluetooth beacons
NFC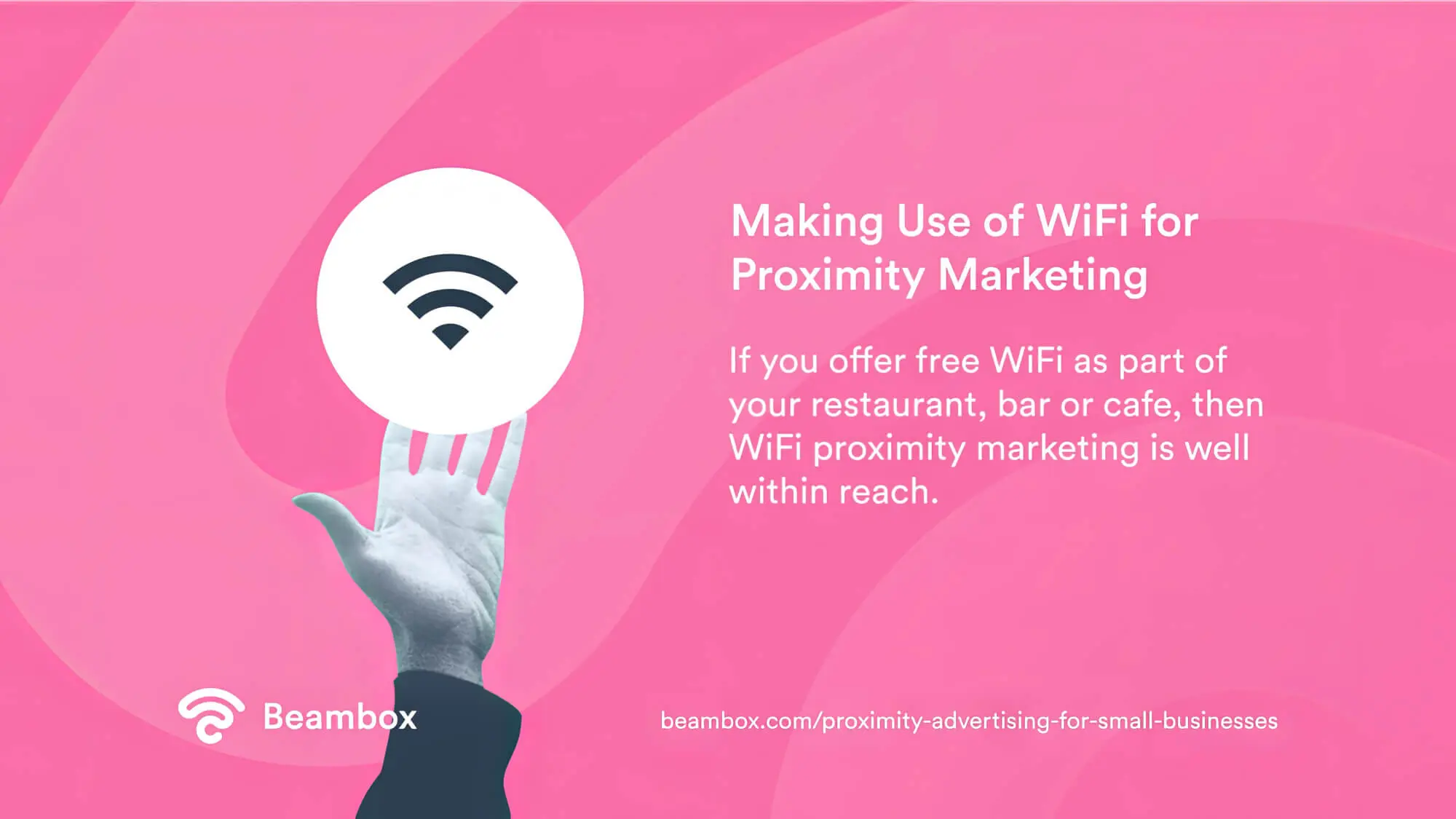 19. Relationship Marketing
Another digital marketing effort that involves building lasting relationships with the existing audience while attracting new business is relationship marketing. A professional marketing manager will tell you that relationship marketing helps create more meaningful, deeper consumer interactions for brand loyalty.
The goal is to encourage people to promote the brand rather than worrying about sales figures or short-term wins. It's easy to generate this kind of word-of-mouth advertising when your brand provides value to consumers because when people are happy, they will talk enthusiastically about your business.
Top businesses use a Net Promoter Score campaign, available with a customer feedback marketing tool to track user engagement. After you're sure the campaign is on track, you must ensure that happy consumers become fans of your business.
This will allow you to request customers for a testimonial about a product or service, participate in a case study or fulfil your marketing goals in other ways.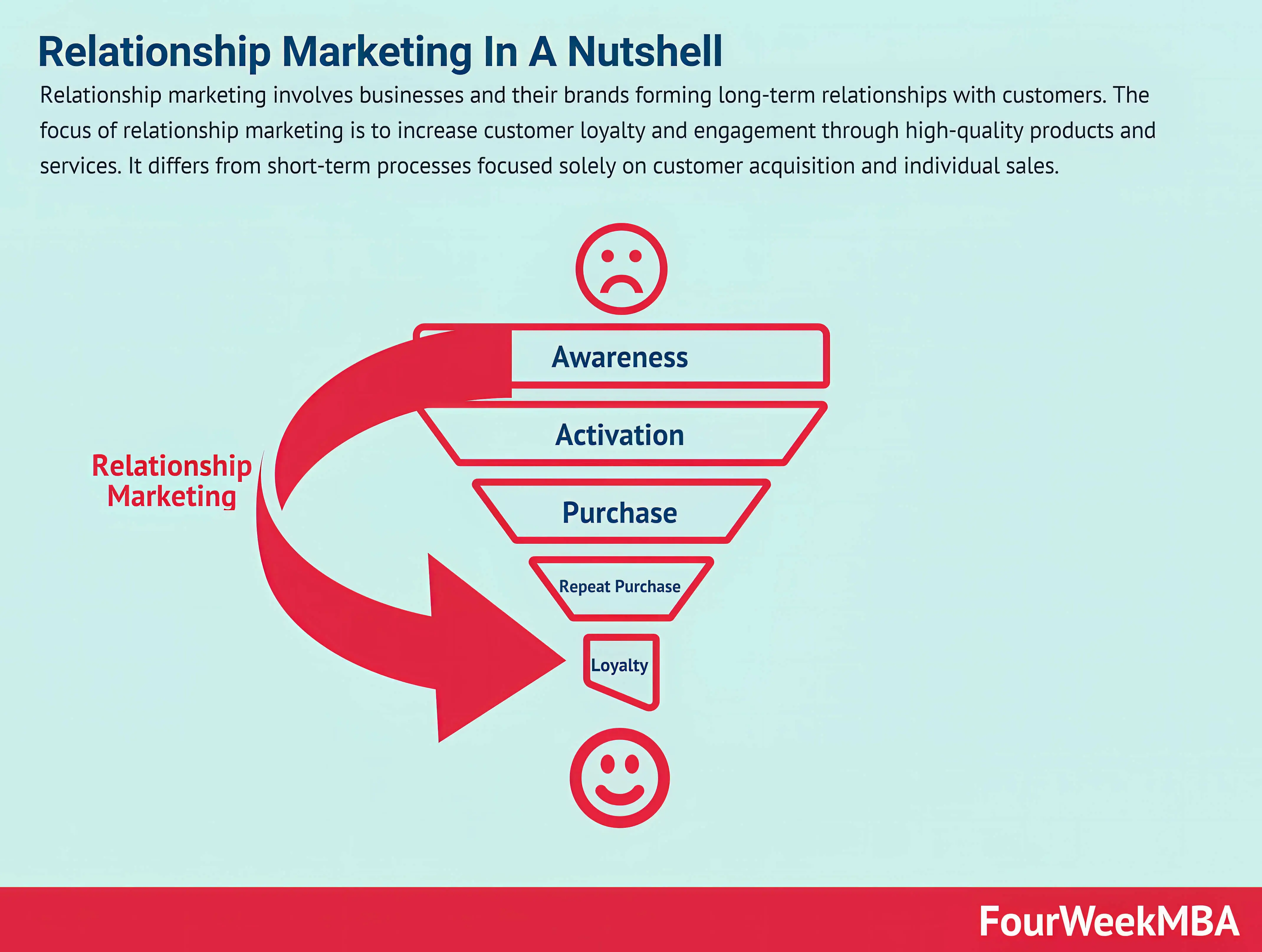 20. Experiential Marketing
Experiential marketing proves helpful in creating long-lasting bonds between the audience and a business, thanks to in-person events or virtual interactions. It's similar to event marketing but goes one step further by providing an unparalleled experience for potential and existing customers.
Apart from information, people should go home with a memorable experience to remember the event. According to a HubSpot study, 29% of marketers use experiential marketing in their roles, and 51% say it's their second-most valuable tactic.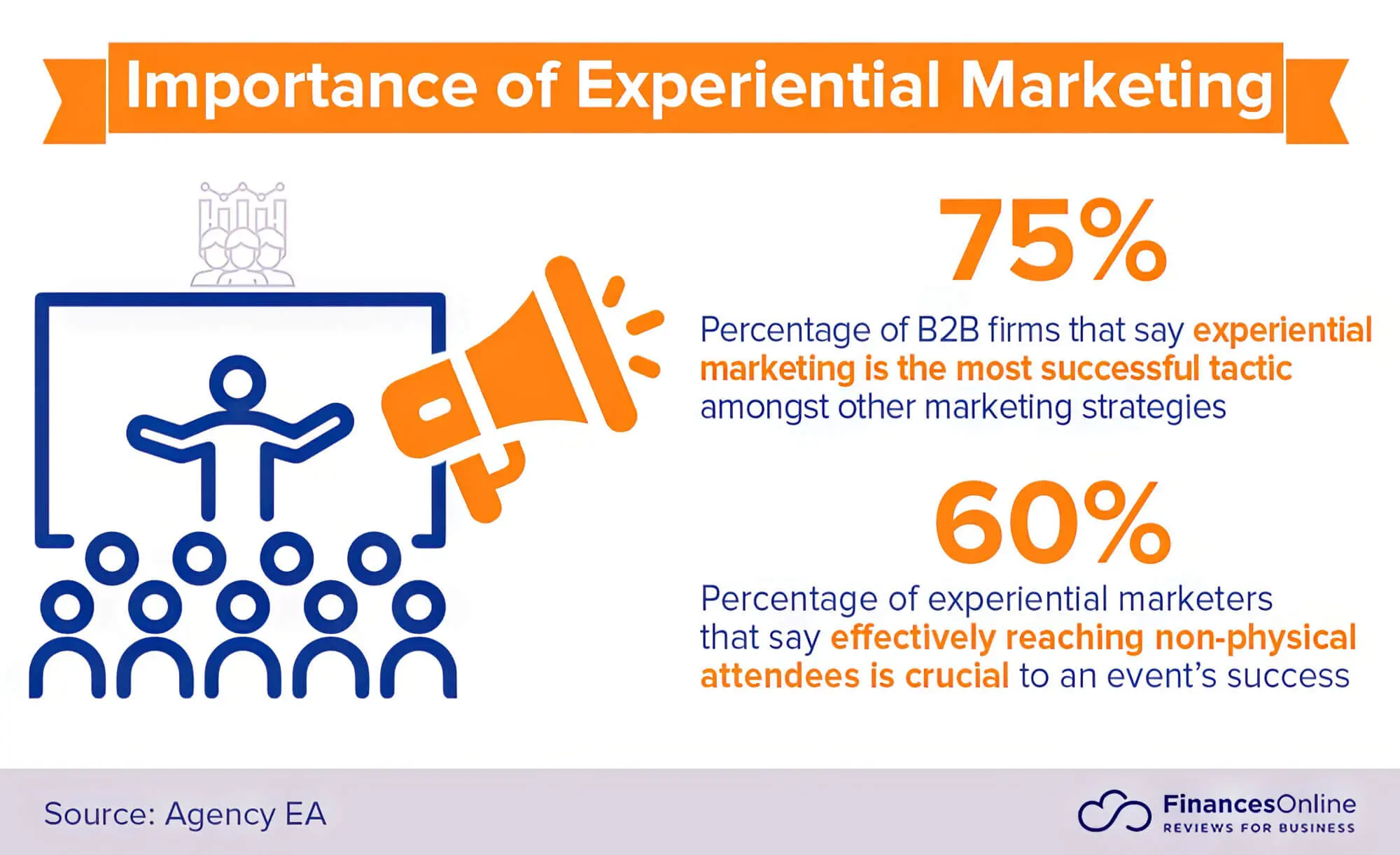 21. Interactive Marketing
Interactive marketing is a trigger marketing technique that creates a dialogue between an audience and the brand. However, spending adequate time researching user behaviour is important to choose a marketing message based on that information.
A simple example is when looking for a particular type of book at online bookstores. The site stores user behaviour information the first time and considers previous buying history, if any, to provide suitable suggestions next time.
So, don't be surprised when you see more suggestions for a particular type of book. Best of all, interactive marketing is highly adjustable and meets consumers' needs anytime.
22. Brand Marketing
For a business to stand out, creating a suitable narrative and controlling people's perception of the brand on the market is essential. The best brands develop an emotional connection with consumers through storytelling, inspiration, creativity and humour.
If you can ensure the marketing strategy is thought-provoking and people discuss the brand positively, the chances of conversions will be high. Like a successful content marketing strategy, you must understand the buying sentiment of the target audience to develop content that resonates with them.
Most importantly, consider the brand's market presence and what makes your business unique compared to competitors. A clear understanding of the company's values is helpful for storytelling campaigns.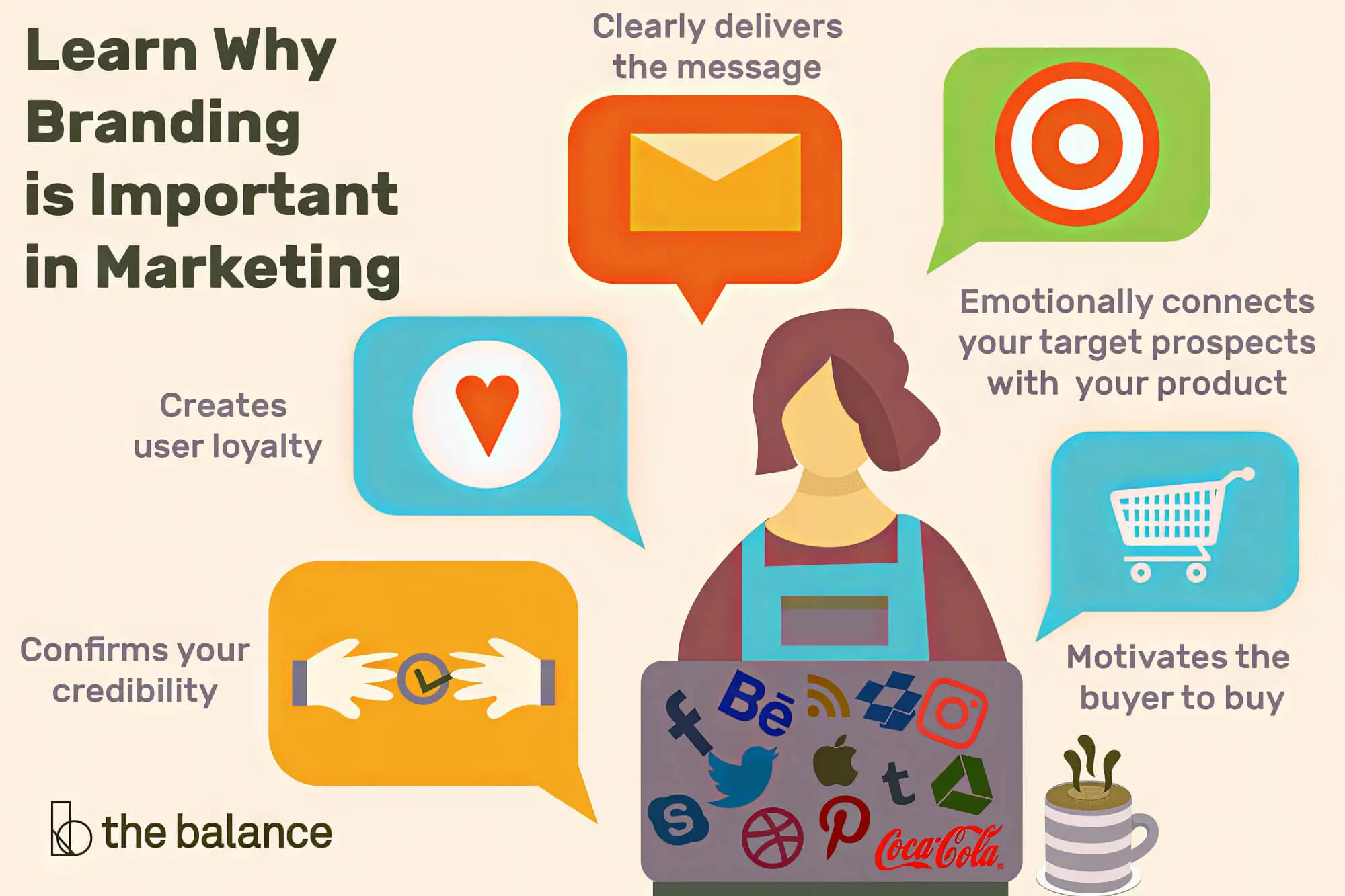 23. Acquisition Marketing
To have a meaningful impact, you need to target a specific stage of the buying journey with different types of digital marketing. With this marketing strategy, you will be more involved in attracting and converting customers, ensuring the leads turn into sales.
What's unique about this strategy is that it doesn't depend solely on marketing teams; you will have to collaborate with customer services for the best results. This is because there's no better way to promote the brand than through satisfied customers.
You can engage in several marketing tactics, including:
Offering free products
Emphasis on better content marketing
Lead optimisation
Using education hubs
Conversion rate optimisation
You need a proper nurturing strategy for lead optimisation to ensure a smooth transition between marketing and sales.
24. Product Marketing
Product marketing is quite detailed in curating digital marketing strategies and doesn't just involve clicking photos or focusing on campaign launches. When used right, product marketing increases the demand for a product thanks to messaging, positioning and market or keyword research.
The best brands have a team of product marketers coordinating with sales, customer support and marketing teams for more significant growth. Your production team will be closely involved with other teams to enable sales and align the marketing strategies with the business.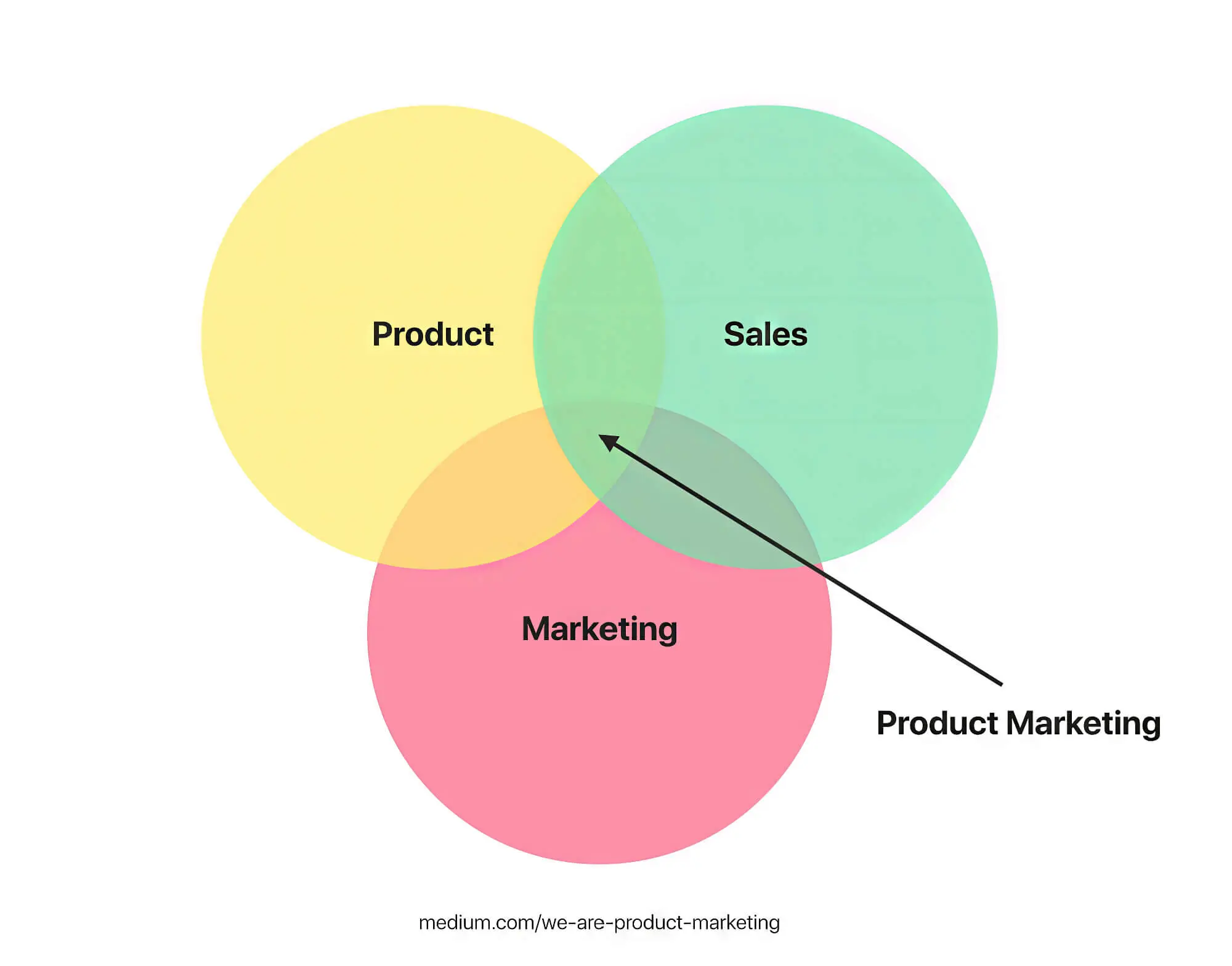 25. User-Generated Marketing
Among the different types of digital marketing efforts, user-generated marketing is among the most engaging. Businesses use their audience to grow the business by allowing the users to create relevant marketing material.
Usually, it's pretty simple, and you can create hashtags relevant to the business that consumers can use for social media posts. Or ask them to share photos and videos of themselves using a product or service.
This digital marketing tactic is affordable, generates brand awareness, and forges a connection with the audience.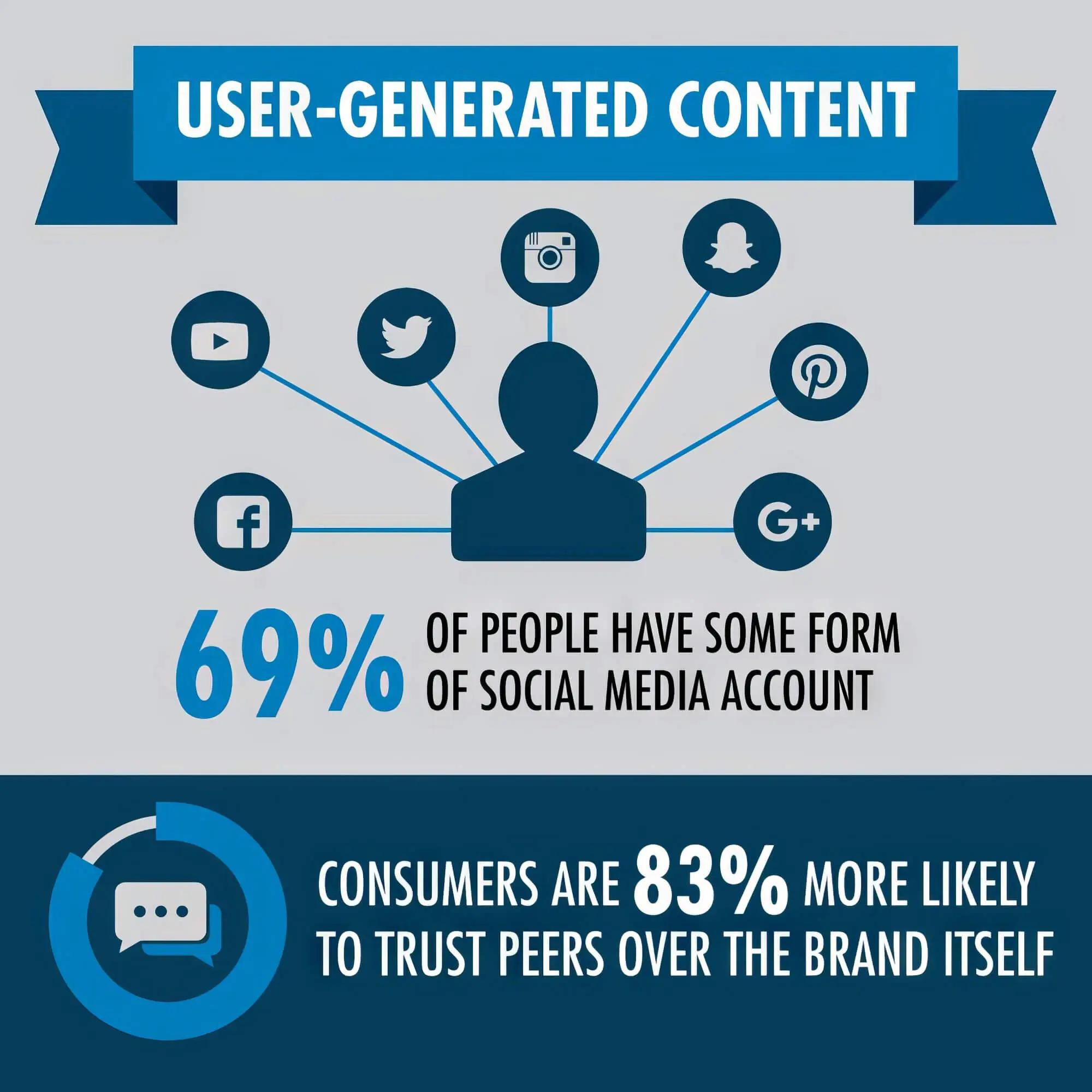 26. Contextual Marketing
This online marketing strategy helps attract more consumers by pushing paid ads on social media platforms or websites after researching consumers' online browsing behaviour. But even more important is delivering personalised content for people, which makes contextual marketing a highly effective strategy.
Combining powerful marketing tools with CRM software and developing attractive Call-To-Actions would be best. Hence, customers will experience greater joy when navigating the website, enabling them to choose the right information and take proper action.
With proper planning, a relevant marketing strategy and paid advertising, contextual marketing will help your business scale new heights.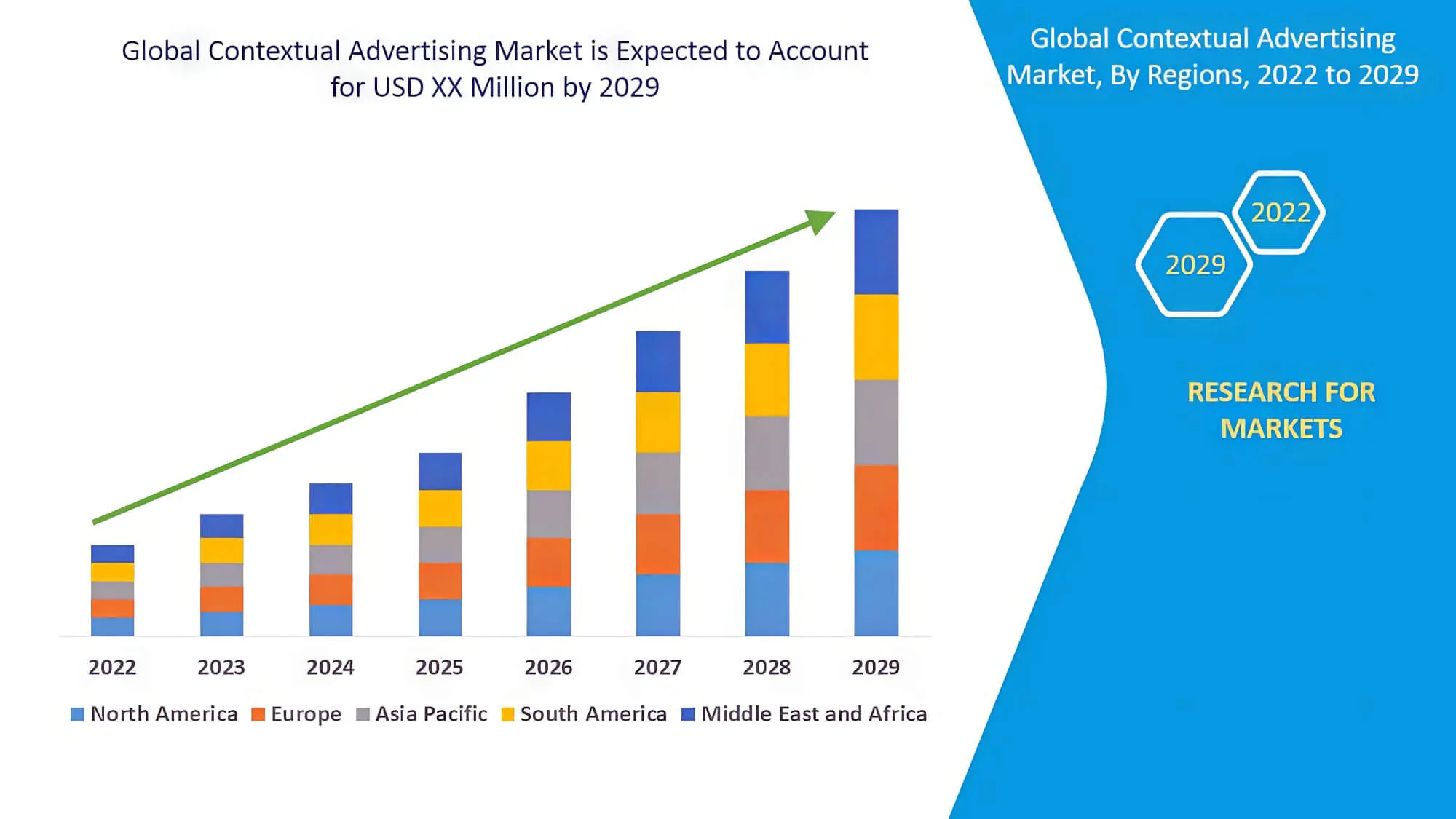 27. Personalised Marketing
Among the many different marketing types that help boost brand awareness, personalised marketing curates an experience according to the needs of each user. As a result, you can send a personalised email having a consumer's name in the subject line or recommend new products and services based on purchasing history.

Thanks to helpful audience insights, you can use marketing software products for B2C and B2B consumers. We have seen that consumers like a personalised experience more as long as it isn't too creepy since it makes shopping easier.
A 2019 study by Smarter HQ showed that 79% of users were concerned brands knew too much about them. However, 90% were still willing to provide information about preferences and behaviour for a faster, more enjoyable and cheaper purchasing experience.
28. Stealth Marketing
Most types of digital marketing involve marketing to people searching for products or services similar to those offered by your brand. But what about marketing to customers who don't realise they are being marketed to?
This is stealth marketing, and you may have come across it. For example, did you find a product being mentioned or integrated into the shot during a TV show? Influencers predominantly used the strategy, but now they must sign a disclosure agreement, especially when promoting sponsored products.
Most importantly, a business has to pinpoint opportunities that resonate with the brand's values and identity.
29. Native Marketing
Businesses sometimes alter their ads based on the feel, look and choice of the platform on which they appear. Businesses sometimes tie up with publishers to develop content and distribute it to the target audience.
The main aim of brands is to design non-disruptive ads and use their editorial expertise to generate brand awareness while guaranteeing greater conversions. To ensure this digital marketing is a success, you can reach out to media publications or contact a native ad network for proper placement of marketing ads.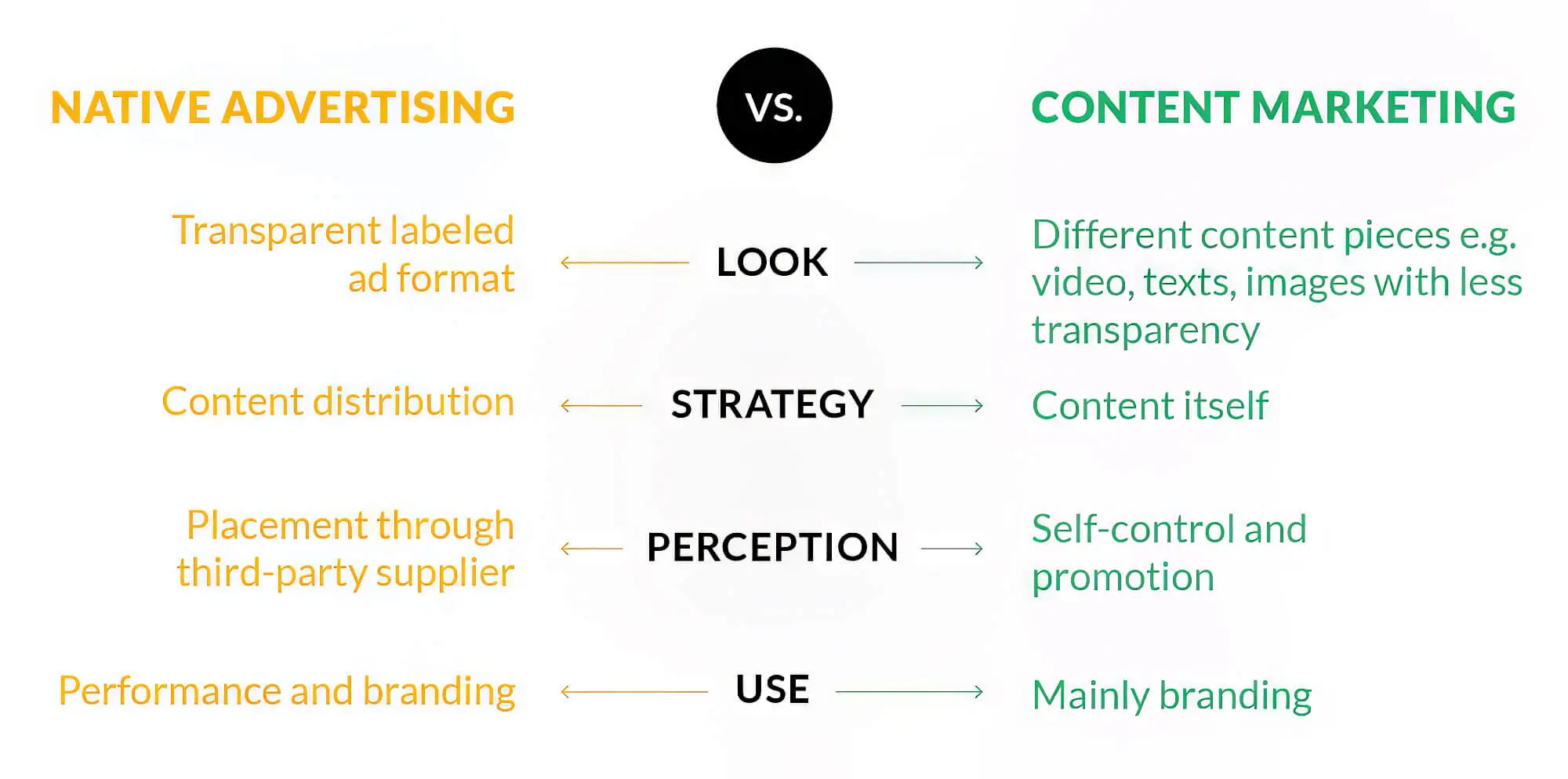 30. Guerilla Marketing
To heighten brand awareness, guerilla marketing tactics allow businesses to tackle their marketing goals head-on. They locate high-traffic physical locations and use clever yet bold content to spread the word about the company.
This can be through mobile marketing, direct mail or other growth marketing channels for the best results. Some companies even take this opportunity to do something larger than life, such as changing outdoor urban environments and organising public stunts.
You can even promote a live event without permission from the organisers or create treasure hunts for greater audience engagement. The best part is that it's cost-effective and generates public attention simultaneously.
Conversely, guerilla marketing can have the opposite impact if people misunderstand the message, weather conditions disrupt an event, or other factors affect the brand image.
31. Affiliate Marketing
As you know, multiple brands or businesses can work together to achieve their shared marketing goals. When one such business rewards another brand, known as its affiliate, this is affiliate marketing.
In such instances, the affiliate is rewarded with a commission every time potential customers use the affiliate's marketing links to make a purchase. This technique is popular among influencers and brands to promote specific products or services.
When a brand has a website with high-quality content performing well or a substantial social media presence to generate leads, affiliate marketing helps leverage those assets.
We suggest shortlisting services and products that align with your marketing tactics without competing with your business. You can use affiliate marketing to promote them to the target audience.
Moreover, it's an affordable tactic and generates sufficient brand awareness, offering an alternative to influencer marketing. You can even include it in the marketing plan to generate more revenue, while businesses can create rules for the affiliate campaign.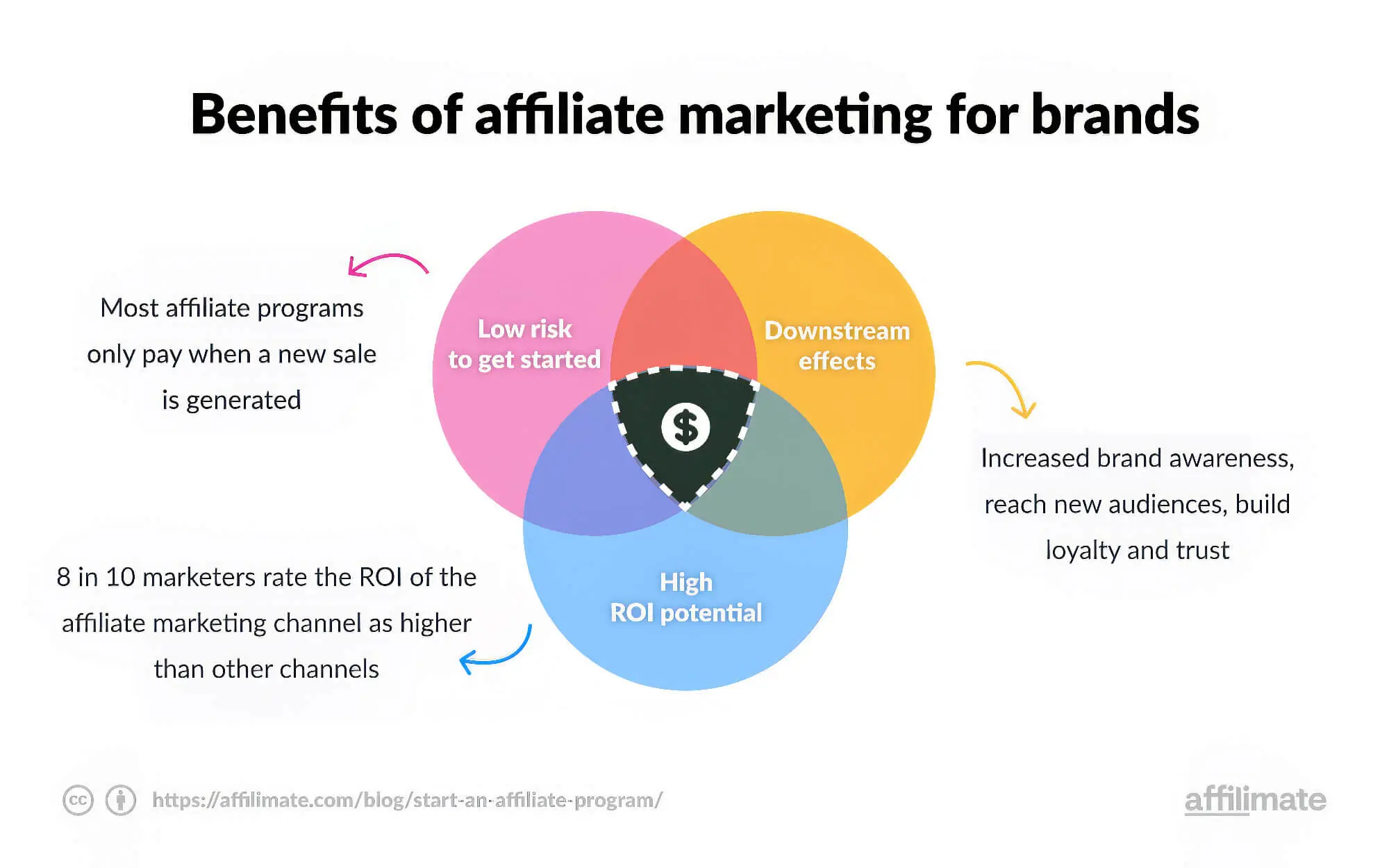 32. Account-Based Marketing
This is a hyper-focused marketing tactic whereby the marketing plan centres around a particular person or entity. Marketing teams regard individual components as the entire market in account-based marketing, creating relevant content, hosting events and launching campaigns for just those people instead of targeting the industry.
You have the scope to design personalised campaigns for people while spending adequate resources on consumers exhibiting high-intent behaviour. To make the most of account-based marketing, start with -
Identifying key accounts
Adopt instant messenger marketing on relevant issues
Taking that message and acting on it
33. Customer Marketing
Customer marketing is quite different from other types of marketing, like acquisition or audio marketing, because the goal is to keep hold of existing consumers. Attracting new customers is still a priority, but businesses focus on providing services or products that delight consumers while customer service converts them into brand advocates.
Compared to other types of marketing, customer marketing costs less, as it costs more money to generate new leads. In contrast, upselling existing consumers is more accessible, which makes this a convenient investment option.
But you must constantly improve the customer experience and try to leave a positive impression on people through customer service. Some of the ways you can do this are:
Making the service process smoother and more consumer-friendly
Using online knowledge bases
Offering self-service resources
Using customer service software for automating and managing interactions
Unravelling the Various Forms of Marketing: A Comprehensive Guide
Knowing about the best marketing strategies to attract potential customers is one thing, but it's another thing to put them to use. You should note that no technique will work like magic, and it's essential to dedicate the necessary time and research to achieve success.
Marketing is constantly evolving, just like anything else. So whilst one tactic may work for a while, you may need to implement other strategies for different campaigns, events, products, and services.
If needed, contact a professional marketing team, brainstorm with the various groups daily and keep updated about the latest trends to meet your business goals. Once you find a relevant strategy, stick to it for an extended period and track how your business is progressing to make the right call.
Ready to build your next digital marketing strategy? Speak with our team at sitecentre® today! With our expert knowledge of many types of digital marketing, we can help you craft a successful strategy that assures you reach your business goals.
That's all for this guide. We will see you next time!