Creating user personas is one of the most effective tools in areas where customer interaction is crucial.
It is a widespread method among digital marketers due to its several advantages. Over the past few years, user personas have become increasingly popular in the digital medium for various products. Generally, you will already have a target audience in mind when it's time to create buyer personas.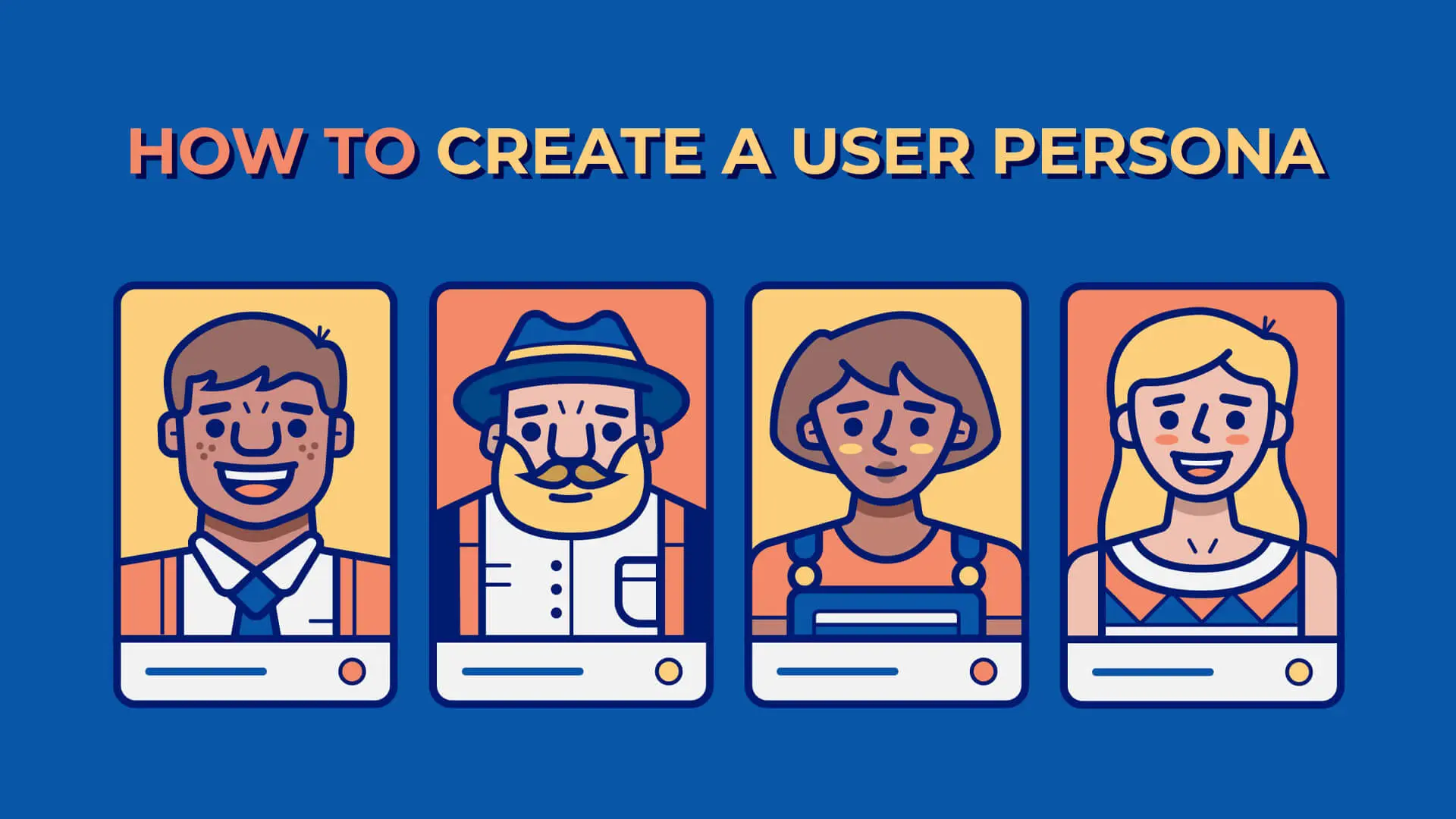 That said, user personas are fictional characters representing a specific user type similar to the target audience for your product. They also include personal details, which help make the persona appear more like a real person you might know in real life.
However, since user personas are designed keeping in mind certain types of users looking for a specific product, creating personas is not that simple and involves using real data. That is why today, we will walk you through the entire process.
Without further ado, let us begin creating our user personas!
Understanding What Is A User Persona
The first step to designing a compelling user persona is understanding user personas.
User personas are fictional users representing a larger group of customers who buy a product or service. It reflects your intended target market, displaying your ideal user characteristics and shopping habits. The persona created should dive deeper into when and how they should be used during the user journey.
You can present the persona you create in a one or two-page document, including a selection of personal details consisting of skills, goals, attitudes, aspirations, etc. Besides personal information, personas can also include context-specific details.
At the same time, user personas are based on actual customers you can discover and identify through market research. A crucial step to building the user persona is researching the target users for your product. And perhaps, you can design different personas to represent different customer types.
Creating a persona can help designers understand the users' expectations, needs, behaviours, and goals. Ultimately, it helps provide a better user experience for the target user group.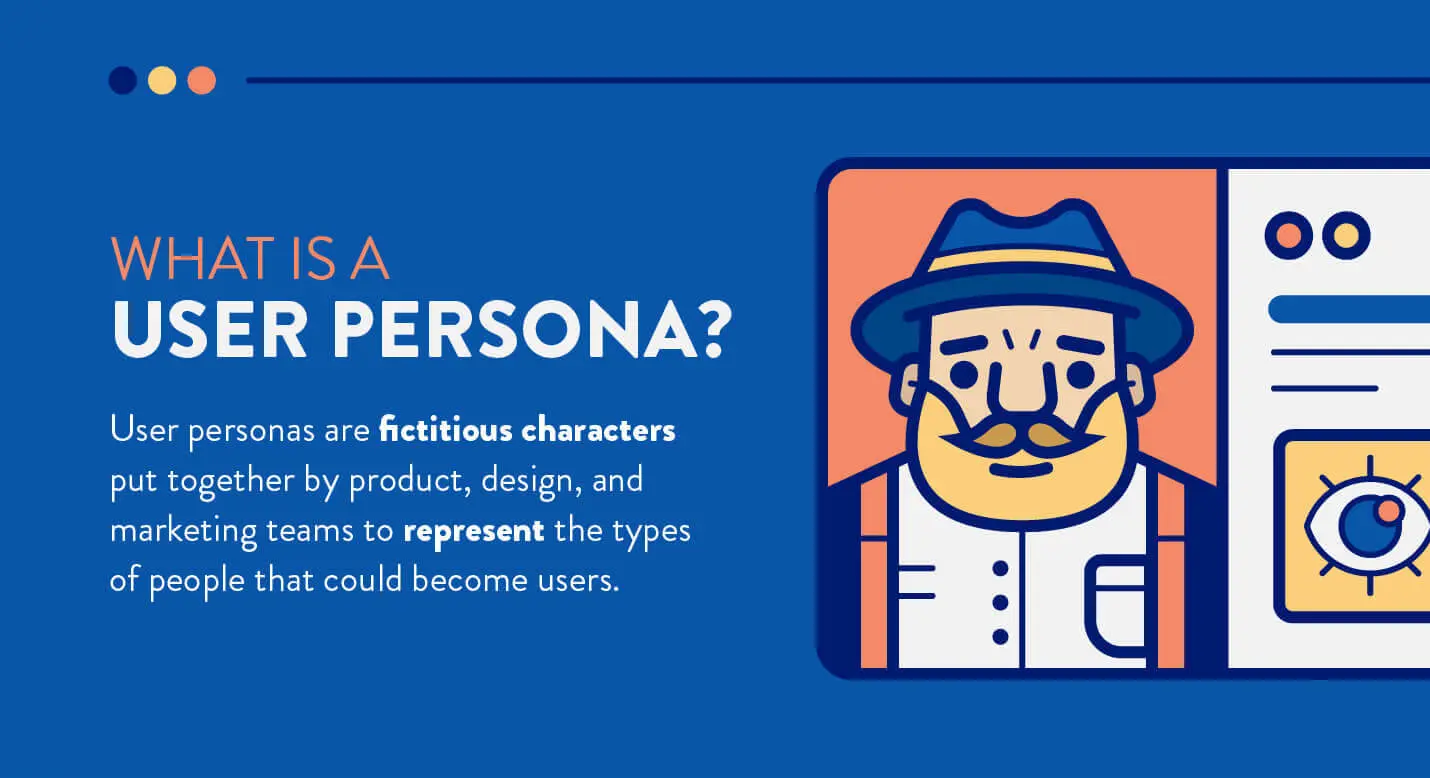 Benefits Of User Personas
As mentioned above, creating user personas offer several benefits for your business. These include: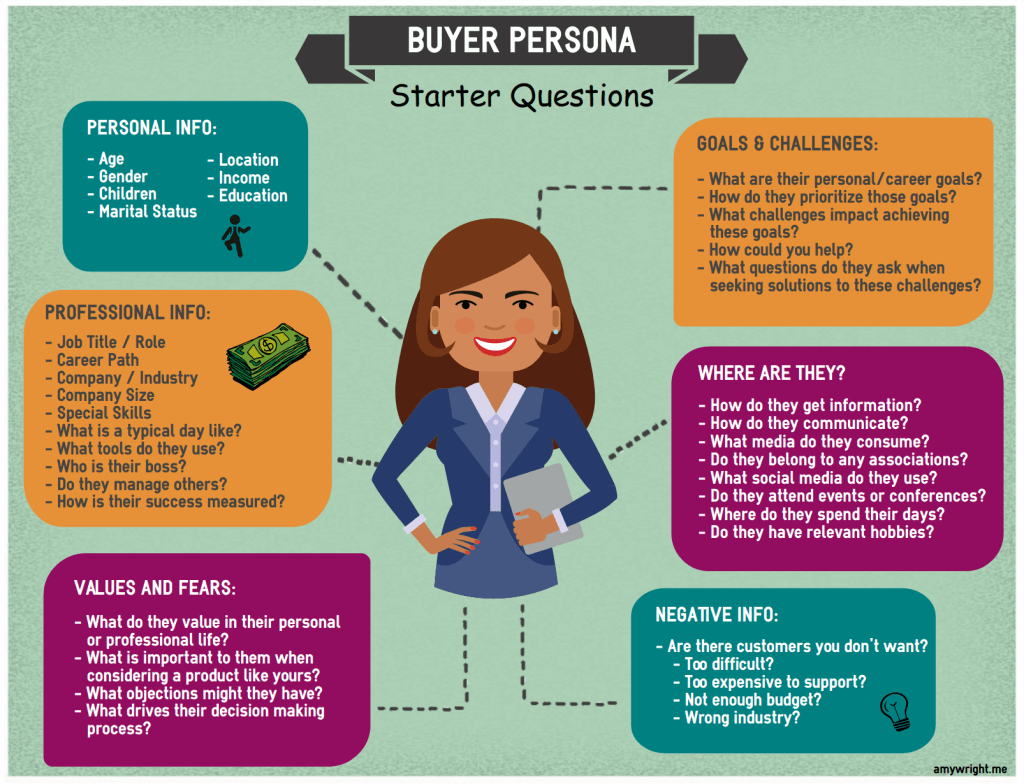 1. Building Empathy
For product designers, empathy helps develop products that provide a good experience for the end user. It allows designers to identify the users and design the product or service according to their needs. In other words, empathy helps product developers gain a perspective similar to the user by recognising that different people have various requirements and expectations.
After all, the UX design and development teams must look at the proposed idea from the persona's perspective and viewpoint rather than a biased perspective. It ensures that the process aligns with the business goal of providing value to customers.
2. Provide Direction For Design Decisions
With the help of user personas, it is possible to shape the product strategy through an in-depth understanding of user behaviour and needs. As mentioned earlier, it helps define who a product is being designed for.
At the same time, the information can assist design teams in prioritising feature requests. Features that target clients' desires can be identified and included, while you can eliminate rarely used features.
On that note, user personas can help product designers avoid pitfalls, like a self-referential design and an adjustable user base. It can help save time and effort while making design decisions to add efficiency to the entire process. Ultimately, it leads to better quality content or products using fewer resources and time.
3. Communicating Research Findings
Product designers often work in multidisciplinary teams with team members having different levels of expertise, experience, and points of view. However, all team members must have a similar outlook and perspective for UX design purposes.
With the help of user personas, it becomes possible to encapsulate the most critical information about real users that makes sense to all stakeholders and team members. It ensures that all team members are on the same page regarding the project by focusing on the same elements.
4. Identifying Problematic Issues
Another advantage that user personas offer is that they help identify issues or negative aspects regarding the website or product range during usability testing sessions. Perceived obstacles can be easily discovered, which helps resolve such problems in the early stages of the development process.
User personas also allow you to view the product or brand in light of its competitors. Identifying what the competition is doing better and adopting similar strategies for your brand or product becomes simpler.
5. Prevents Grounding
Personas help the designers, and product developers look at the product from the end user's perspective during the design process. It helps prevent the problem of grounding, which usually results in a product that is not useful for the user.
Instead of looking at how they could benefit or profit from the product, designers look at products from the persona's point of view. The technique helps make adjustments to the product to offer greater value to the target user.
6. Preventing Wastage Of Resources
When it comes to product design, creating a persona can help avoid the development of unnecessary features. After all, product designers can refer back to the needs and expectations of the persona and identify those features that are not required.
This process automatically helps save resources that would otherwise have been wasted on developing unrequired features. Likewise, it helps focus on what the persona requires instead of what the developers want to build.
7. Testing And Evaluating New Ideas
Creating user personas can help a business by offering a quick and inexpensive way of testing and prioritising new features and ideas. Before incorporating these ideas into the product or website design, you can test them. Various stakeholders can also evaluate these ideas and features before approving them.
A user persona also helps safeguard the brand from backlash, as features that users may not appreciate can be discovered before the product launch. Simply put, the persona can help identify both wanted and unwanted characteristics, which can help save both time and effort.
8. Aids In Better Brand-Customer Connection
User personas can play an essential role in different marketing campaigns, especially inbound marketing. On that note, this client-oriented marketing strategy can utilise personas to communicate with users and identify the areas where customers spend the maximum amount of time. This information can help you connect with potential clients and provide an exceptional customer experience.
Customers expect to connect with you for urgent matters and access the product or brand information. By building a relationship with users, you can identify characteristics such as social media habits, focusing your marketing and promotion efforts on such platforms. At the same time, these platforms also allow you to communicate and interact directly with target clients.
9. Helps Develop Better Quality Content
Developing good quality content or products is vital for any business to prosper. And to attract prospects and meet customer expectations with good quality content, you need a good understanding of their needs, expectations, habits, etc.
Here, user personas can provide opportunities by helping your business understand the types of questions potential customers are asking and the solutions they are facing. Such queries can help you develop meaningful content that offers a more rewarding user experience.
10. Personas Help Prioritise Leads
The marketing research team can significantly benefit by utilising personas in their research methods. Personas can provide insight into the minds of potential and current customers. It can help the business's main customer groups and pay more attention to leads similar to the user persona.
Not only does this help in developing suitable products for customers, but it also helps design advertisements and marketing campaigns that can result in greater conversions.
Characteristics Of A Good User Persona
While there is no standard for what defines a good user persona, some basic features should be included when creating one. Let us take a look at some of these characteristics: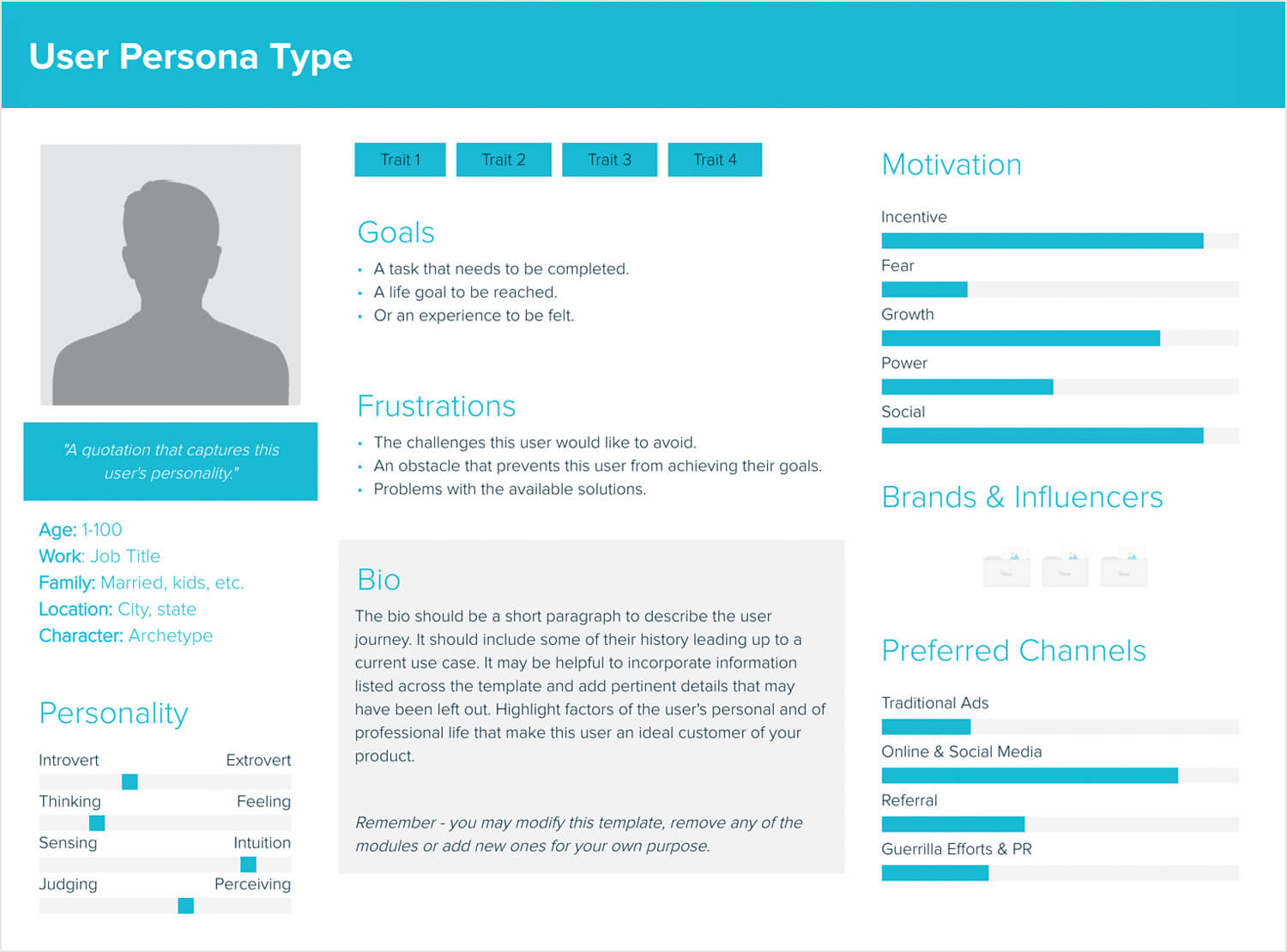 1. Based On Real Observations And Data
One thing that makes a persona most effective is based on accurate data and real people. Simply selecting a set of similar characteristics or personality traits is not enough to create a compelling user persona. All aspects of a persona should ideally be based on accurate data gathered through qualitative and quantitative data, as well as observations of the target audience.
2. Portrays Real Patterns, Not Roles
Contrary to popular opinion, a user persona does not reflect the role of a specific type of user in a system. Instead, it portrays authentic user patterns, including their perceptions, buying habits, website visits, etc. Only if a persona depicts actual patterns can it be of any use to the business.
3. Focuses On The Current Trends
To provide the correct information, user personas must focus on how users interact with the product or content. You must consider how users will interact with the same product in the future, as several factors will have changed.
4. Should Be Context-Specific
A user persona should ideally focus on the behaviours and goals related to the various aspects of the product. Here, market trends, user research, and accurate data are indispensable.
The Process Of Creating A User Persona
Creating a user persona is a process that requires both time and effort, but the result can be highly advantageous for your brand. The process involves several steps, and each stage has to be undertaken meticulously. These include:
1. Conducting Research
Like most processes requiring careful planning, creating a user persona begins with conducting proper research. A good user persona takes time to be developed and cannot be completed instantly.
However, the business does not need to hire a market research consultant or a considerable budget to create personas. An in-house design team can efficiently conduct it, and several free resources are also available for the purpose.
The research should focus on critical aspects of the target group's age, gender, location, interests, spending habits, employment, stage of life, etc. Analysis of the research data gathered through engagements and customer interactions on various platforms using tools like Google Analytics can be instrumental in this stage.
Additionally, looking at your competitors to point your brand in the right direction is an excellent idea. The preferred social media platforms of the ideal customer base should also be monitored, focusing on those bringing the most significant referrals to your website.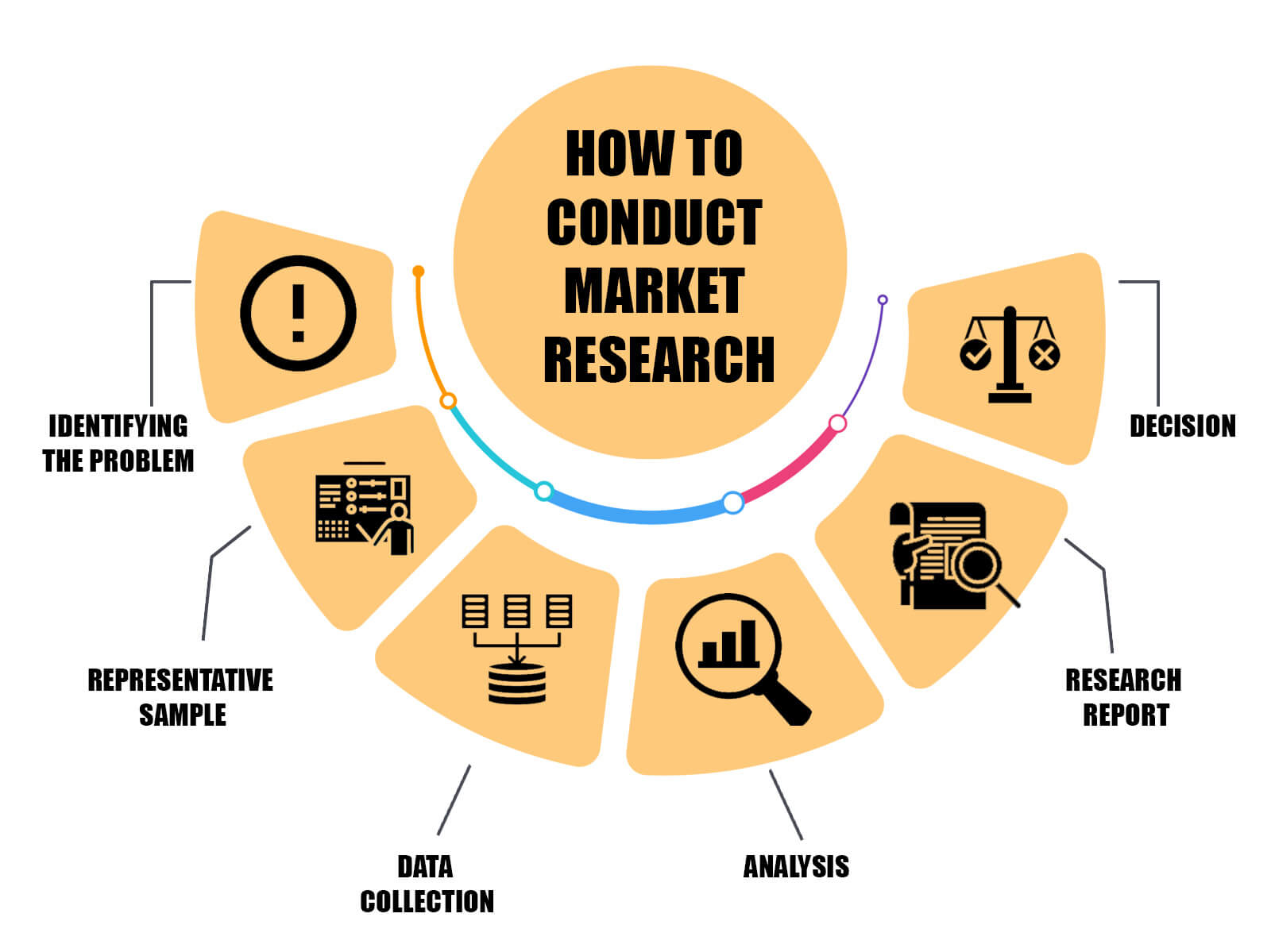 2. Identifying The Expectations And Requirements Of Target Customers
To solve various problems by developing products and solutions for target clients, you first need to identify their wants, needs, and pain points. One of the ways to do that is by going through product reviews of your brand and your competitors to identify the positive and negative aspects.
Customer service and sales teams can provide a considerable amount of information on various aspects that can help you better understand your customers. Questions like what customers are looking for in a product can be helpful while developing and designing products.
Finding customers' needs and wants can help you recognise the challenges in developing the ideal solution for those problems. As an additional tip, surveys can capture data and directly gain customer feedback.
3. Generating Ideas For Possible Solutions
Once an adequate amount of information has been gathered by the research teams and analysed, it is time to come up with possible solutions to customers' problems. Here, the brand should develop product ideas that match the intended audience's needs.
Undertaking an audience analysis can help you with a mindset that prioritises the customers. The target audience wants to know what your business or brand offers, and a user persona can effectively communicate the required intel.
4. Collating Data
After completing the above steps, it is time to collate the data. Start by identifying common traits, interests, demographics, ages, and similar factors. A more significant amount of collected data can result in a more informed analysis at this stage. It also helps in speeding up the process of persona creation.
Following this, the actual process of creating a user persona can begin. For instance, those in the food industry may have identified the target customers as primarily female, with ages ranging from the mid to late thirties and parents of school-going children.
Or perhaps, these customers may be stay-at-home mothers in the middle-income group responsible for the weekly shopping and living in high-density suburban regions. Accordingly, the created persona can be a 35-year stay-at-home mom with two children for this target market.
This persona can then guide the product development for that target group. Designers and developers can also use it for marketing messages, branding, marketing strategies, and social media presence. Alternatively, you can use more than one user persona or multiple personas for different types of products, content, or business areas.
And even after the persona has been created, some work is still left. It is essential to ensure that the persona responds well to the messages.
Additionally, the business should conduct similar research again after a set period. After all, tastes, preferences, and requirements change as the audience ages and shifts towards different socio-economic realities.
Why You Should Build User Personas
An ever-increasing number of brands are utilising user personas to identify their target clients and develop the best solutions for them.
And indeed, an accurate user persona has proven to be a precious tool for gathering data and analysing it to develop suitable content and products. While creating a persona is by no means an easy task, it can help simplify a lot of elements in the design and development phases.
While creating a persona, the crucial point to remember is to ensure that it portrays the target audience's needs, wants, and pain points. The persona should provide the product design and development team with the customer's perspective. How many user personas you have depends on your product or service range.
The team at sitecentre® are highly experienced in the digital marketing industry, and we are happy to assist you with creating personas for your business. Speak to us today!
With that, it is time for us to sign off. Until next time!