Are you having difficulty promoting your brand and are unsure how to attract more customers?
The primary criteria of SEO or marketing strategy are to get existing customers talking. The more people discuss the brand and its business objectives; the easier it will be to impact the market positively.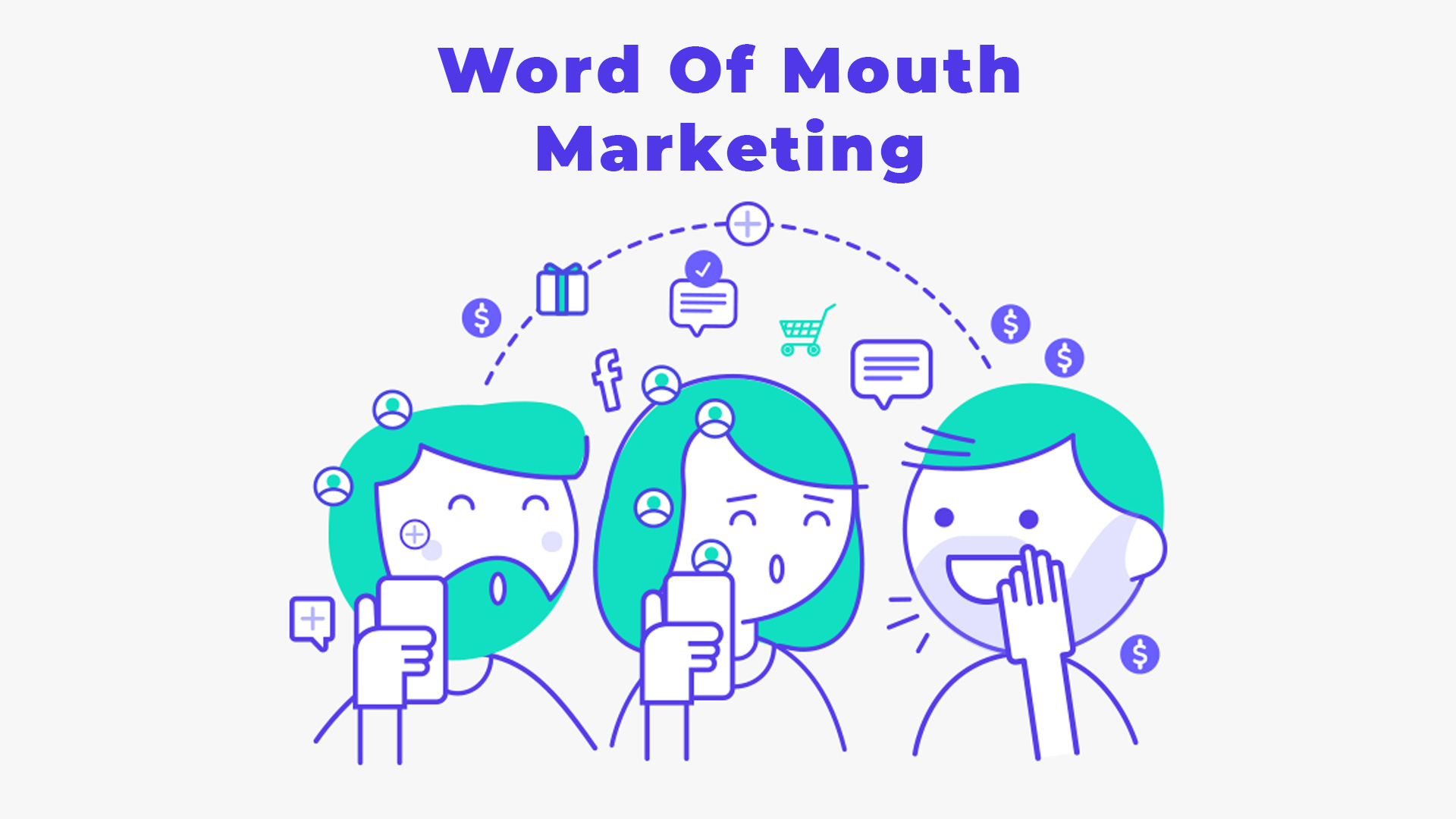 Rather than wasting your resources, it's better to let people do the marketing for you. That's why word-of-mouth marketing proves crucial — it allows the brand to focus on quality customer services.
In turn, the brand promotion will take care of itself when people find a valuable service or commodity that can enrich their lives. However, it takes time to get results with word-of-mouth marketing, so we've decided to help you.
We've highlighted the essential points below, ensuring you can take the necessary steps to attract buyers and increase brand value.
WOM Marketing
Before we delve into the nitty-gritty of word-of-mouth marketing ideas, it would help if we discussed what it is all about. For those who don't know, WOM is a promotional campaign run by a company that banks on happy customers to spread the word about the business.
This generates brand awareness and uses several content marketing elements like images, blogs, and posts to reach customers. It is one of the best ways to get people talking about the product, which leads to organic word-of-mouth marketing.
The basic principle is ensuring the website features premium-quality merchandise for maximum customer satisfaction. Not to mention, the description must be simple and easily understandable to attract more buyers.
People will tell their friends and family if you meet the above criteria, thereby increasing on-site visitors and sales.
WOM Advertising
Like WOM marketing, word-of-mouth advertising involves a similar business model that culminates with the brand paying the influencer for the content. Long story short, paid-mouth marketing ideas encourage user-generated content (UGC), but the brands have the final say over what appears on the website.
You can say that they manage the content and carelessly choose the right influencer for the job. So, before jumping on board with influencer marketing, think about how it will help the business and what value it adds to the necessary product or service.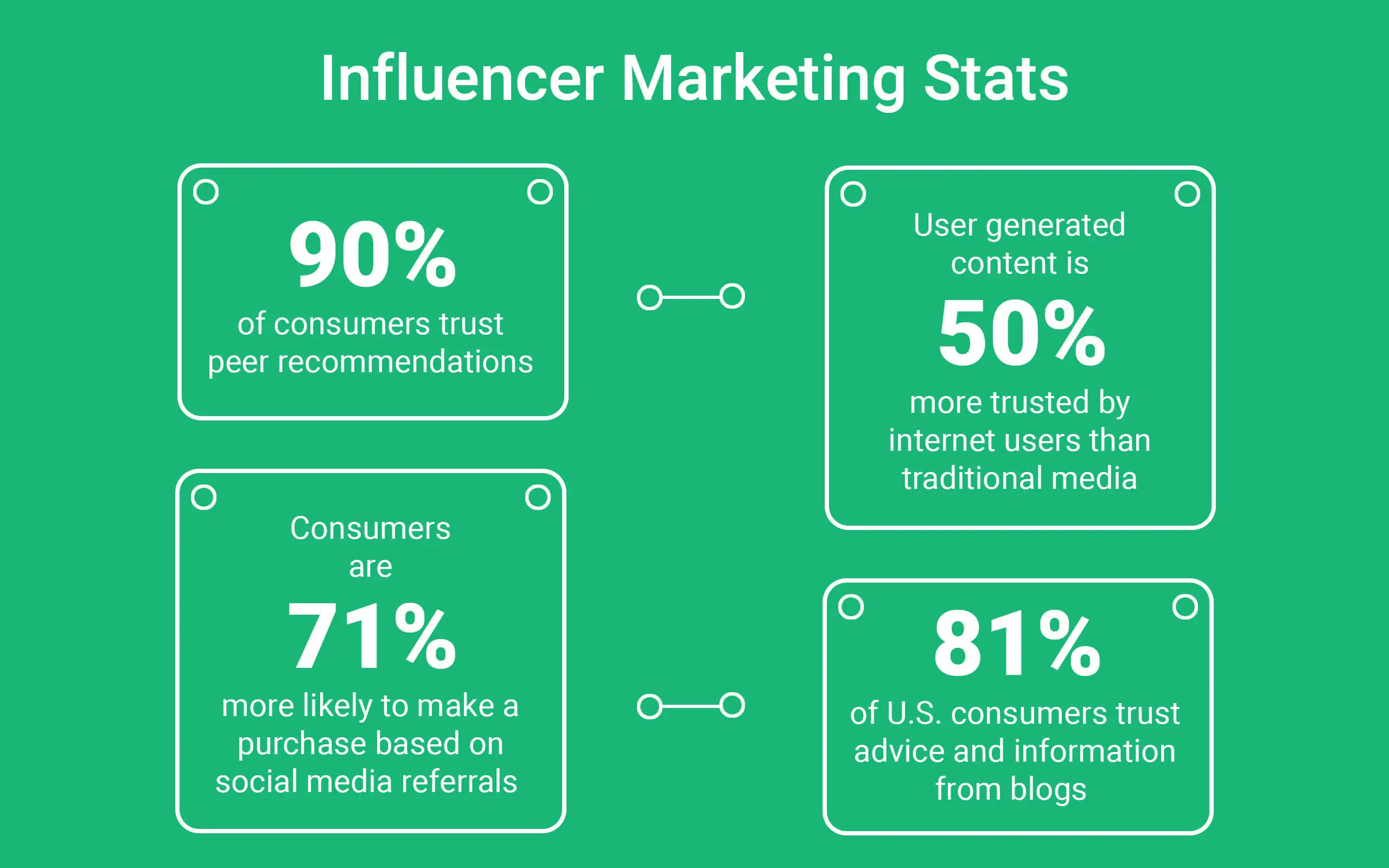 Advantages Of WOM
Now that you know about the two types of marketing campaigns, let's discuss how WOM can help you attract a target audience.
1. Brand Value
It's an effective strategy to enhance the reputation and increase brand value. Unlike other marketing techniques, WOM creates the necessary hype surrounding the business and the company's product.
More hype usually results in more people visiting the website; it could go viral if they like the brand. Even if one person has a satisfying experience, it may help bring in new customers, so paying attention to reviews is important.
Once the brand makes a name for itself online, the on-site traffic will likely increase. That said, you need to have patience early on and deal with a handful of customers professionally.
It's no secret that it takes time for the marketing strategy to have the desired results, meaning you need to trust the process. Customers can tag their friends on social media posts as brand loyalty increases.
Word of mouth has a much greater reach than the traditional company marketing strategy.
2. Free Marketing
Another crucial factor that tips the scales in favour of word-of-mouth marketing or advertising is free. Most brands use this strategy to spread the word about their business rather than relying on expensive apps to do the job.
Plus, they can still exercise the same control over the marketing campaign at no extra costs and, most importantly, reduced effort. So, the company can focus on more urgent matters like researching customer behaviour, studying reviews, and making improvements.
You won't need to hire resources to ensure word goes around about the brand. Irrespective of your strategy, it's impossible to have the same reach as customers who will start a chain reaction by recommending the brand to others.
Meaning that it's crucial to get people to talk and build brand trust among customers.
3. Bigger Sales
As a content marketer, you need to ask yourself about the company's primary goal, and the answer is simple: increase sales. Hence, it's vital to have a referral program that will allow people to recommend the brand to their friends, leading to more on-site visitors.
You must note that while it will be challenging to gain consumers' trust initially, it would help if you utilise that time to develop a bond with the customers. One of the easiest ways to do so is to encourage user-generated content and take note of customer reviews.
Moreover, once people start discussing the business, the company will increase sales through referrals and purchases.
4. Online Exposure
Most people find a place on social media platforms; companies are no different. After purchasing a product, most people post on online platforms depicting their shopping experience; this acts as social proof.
For example, they might post a video or a selfie of themselves opening the package or using the product. This is an innovative way to share customer experience instead of posting reviews that people may or may not read. By implementing this "social proof", other prospecting customers begin to trust what others say based on their social media posts.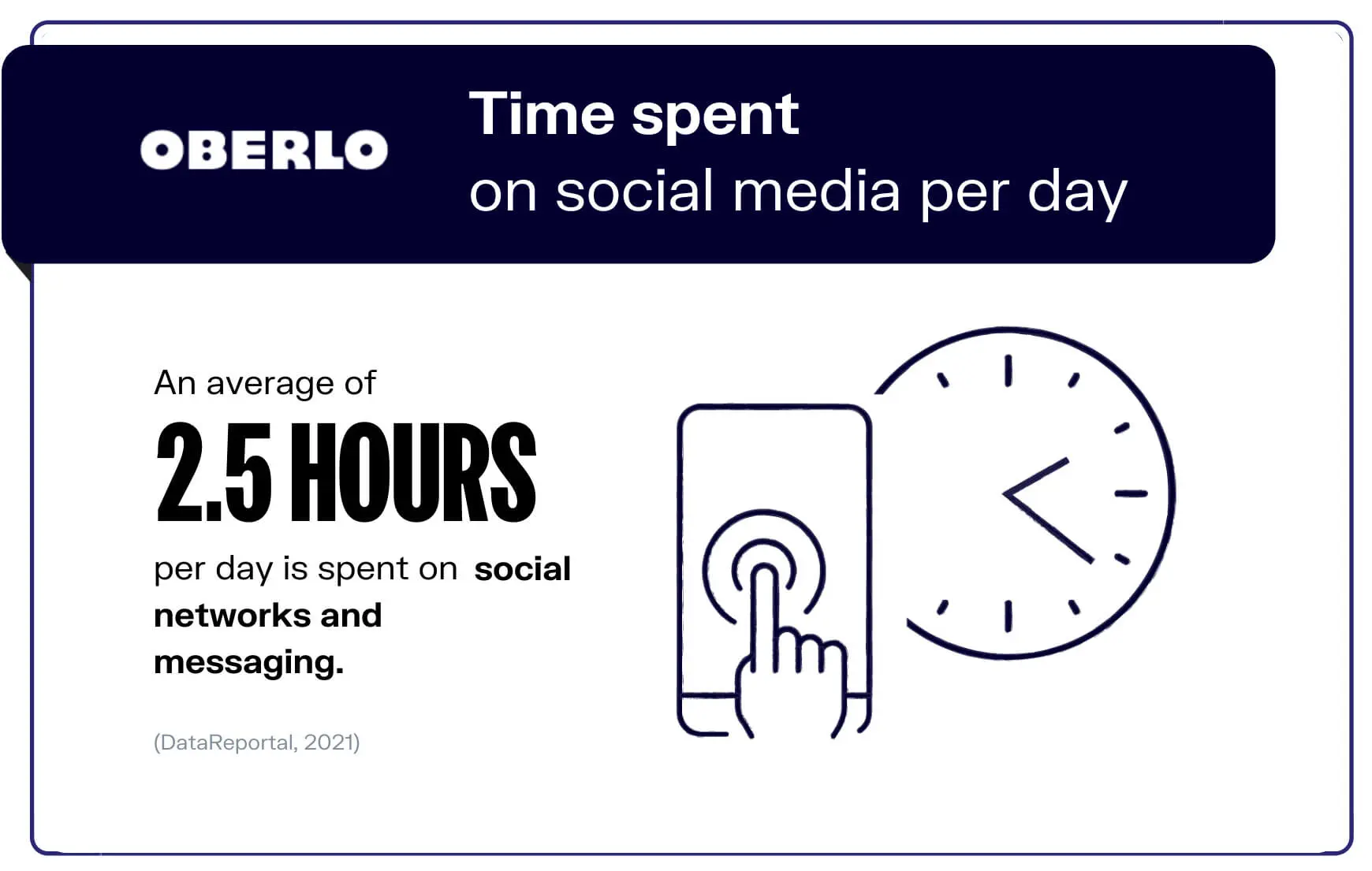 As part of the word-of-mouth marketing strategies, you can use this by asking satisfied customers to tag the brand in their posts. Studying these posts and users' purchasing decisions will find how consumers react to the business.
In other words, you need to encourage people to engage in word-of-mouth promotional strategies online. Not to mention, when one set of consumers like a product or service, the chances are that their friends will also use it.
Is WOM Marketing Better Than Other Strategies?
Word of mouth has the edge over other marketing techniques, but why? Compared to WOM advertising, it's a more straightforward campaign that gives preference to consumers rather than pushing them to try a new service.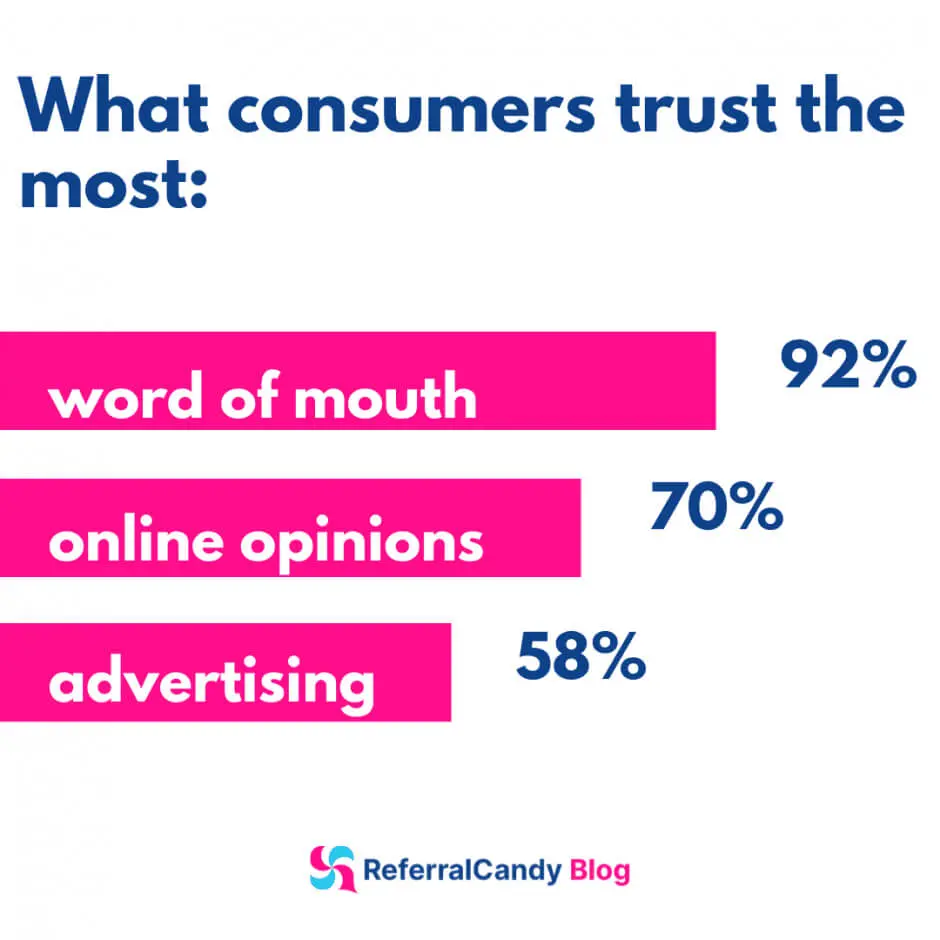 When people like a brand, there is a high chance that they will talk about it with their friends. So, instead of the company trying to convince customers, people convince each other about the business' effectiveness.
The organic word-of-mouth strategy is convenient to attract more buyers.
Essential WOM Tips
Having learned why brands prefer word-of-mouth marketing, we thought about giving you some tips on using it wisely. So, note the points mentioned below for future reference.
1. Affiliate Marketing
Affiliate networks ensure the brand is well-known among the masses, professional bloggers or regular consumers. But especially pleasing is that they increase your sales through word of mouth while leaving enough room for the marketing firm to innovate.
Among all the word-of-mouth marketing examples, we particularly like the following two that best describes why the campaign stands out. While most brands engage with users on digital platforms, affiliate marketing guarantees payment to people participating in the referral scheme.
In such cases, the brand rewards people who purchase from the website and share the referral code with their friends through word of mouth. Similarly, several businesses offer healthy compensation to seek help from professional bloggers and social media enthusiasts.
2. Provide Free Goodies
If you want to ensure that people put in a good word about the enterprise, include free stuff in the business model. Nothing grabs buyers' attention quite like free services, making it one of the most well-known marketing hacks.
It would help if you designed a marketing campaign that considers special occasions like birthdays. This helps create a bond, ensuring that happy customers prioritise the business.
When people get a discount, their first impulse is to buy something and tell their friends about it. So, you can understand how this results in a powerful word-of-mouth marketing campaign, leading to positive reviews.
3. Make An Offer They Can't Refuse
You may be aware of this famous quote from the movie "Godfather," but as it turns out, we can tweak it for our word-of-mouth marketing campaign. In other words, word-of-mouth promotion must get people to talk about the brand, leading to more online exposure.
Have you seen jaw-dropping stunts and over-the-top action sequences from brands when they are about to release a new product? Although the latter is an example of word-of-mouth advertising, people start talking on social media about the visuals.
As a result, it leads to a heightened interest surrounding the product and how it will turn out after the extravagant marketing campaign.
4. Customer Satisfaction
We have touched upon this point briefly, so let's discuss it in detail. You must note that it is a culmination of other content marketing ideas we have discussed before, meaning all these points are interlinked.
Remember how we spoke about discounts and jaw-dropping offers? Well, brands can go a step further if they provide prompt service. For instance, you can make an exception to the shipping policy when a customer needs the package delivered by a specific date.
Instead of turning a blind eye, hand-delivering the order within the stipulated time will make buyers trust the brand as much as they trust their family and friends. Also, it never hurts to send a gift when it's someone's birthday or anniversary.
Customer loyalty is vital to the success of small businesses, and repeat customers are a sure sign that the product and or service you're offering is of high quality.
5. Trust User Feedback
Rather than posting reviews online, every brand must have a separate customer feedback section. And it's equally crucial to provide a prompt reply to people's questions and queries.
Meaning that even if customers don't have the best experience, it makes effective word-of-mouth strategies. They will tell others about how the brand took steps to help them.
You may be worried about negative website or social media comments. You can ask the customer support team to redirect complaints to the necessary department to tackle the issue.
On the other hand, the positive reviews will be available online for everyone to see, influencing people to try the brand.
6. Influencer Marketing
Regarding influencing, we must mention influencer marketing and its impact on word-of-mouth marketing. In other words, user-generated content drives brand value and distinguishes the company from its competitors.
To attract the target audience, the online business pays the influencer to promote relevant content to the brand. As a result, the company still has some control while the influencer is free to experiment, provided that the word-of-mouth marketing strategy remains unaffected.
In fact, due to an influence's more significant social media presence, they can get customers to talk about the product, which would have been difficult otherwise. But despite all the good things, you should consider a couple of factors before investing in this strategy.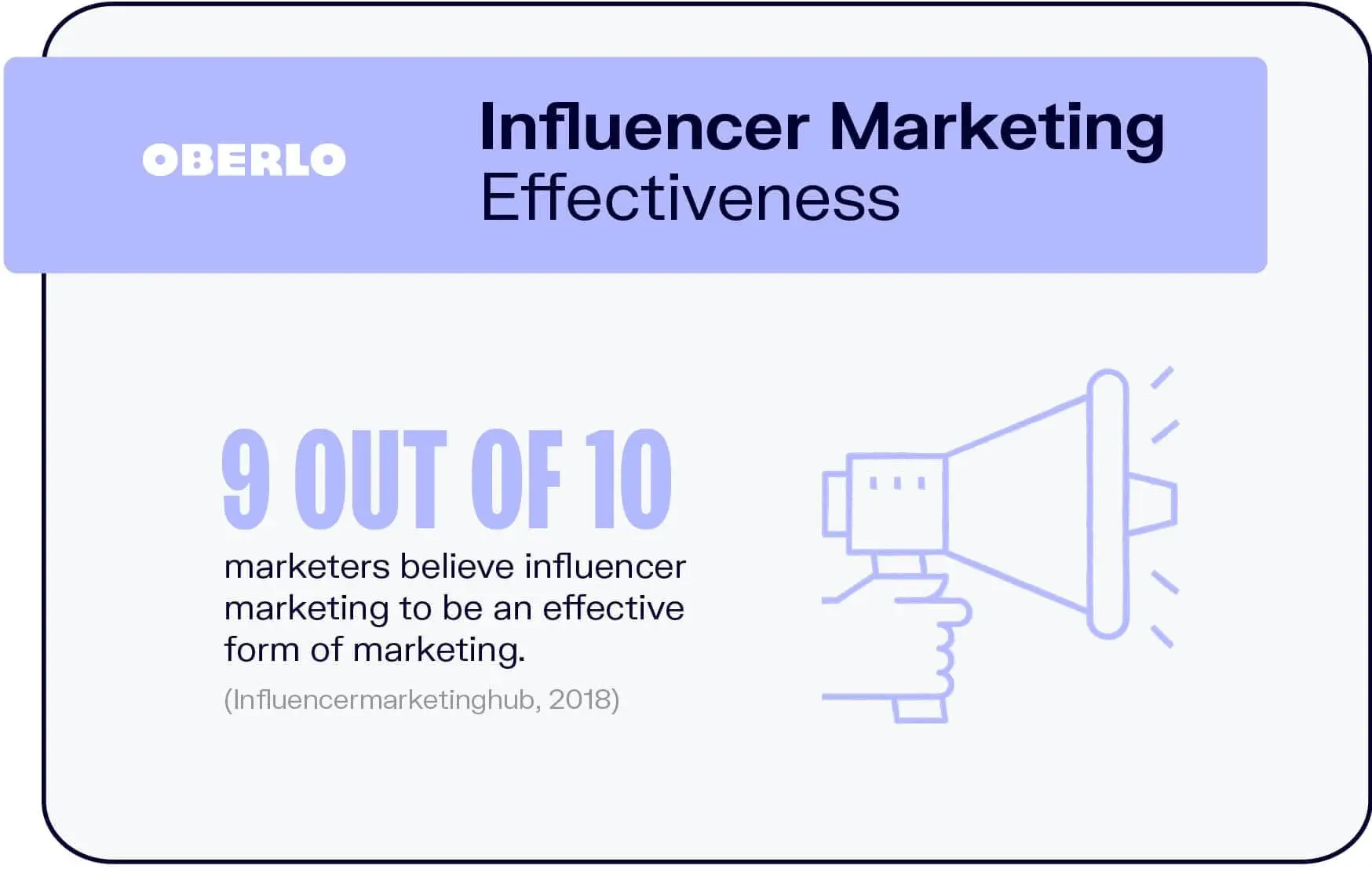 Firstly, it doesn't count as organic word-of-mouth marketing. And the cost of hiring a well-known social media personality is steep.
7. Referral Marketing
A referral program is a simple idea related to the domino effect. Remember how one block knocks down the next one, and so on until the entire structure lies scattered on the floor?
Similarly, the referral scheme depends on people who talk about the business to their friends and family. Those people will, in turn, discuss the products and services found on the web page with others until you have new customers visiting the site.
In terms of word-of-mouth marketing examples, we can classify it as an organic strategy. Interestingly, it doesn't necessarily have to be a physical conversation; sharing information about the brand or tagging the company is good marketing.
8. Use Hashtags
Sometimes the most straightforward techniques are the most effective for word-of-mouth marketing or advertising. If you have started a new business, the priority would be to spread the business among the masses.
For that, social media marketing strategists usually ask people to add a hashtag when they post content about the brand on a digital platform. Initially, you may be the only person using a particular hashtag; soon, it will catch on, and you'll likely find customers using it liberally.
Although it may not seem apparent, it's a delicate way to engage people in the word-of-mouth marketing scheme. Brand awareness increases significantly among the masses who will locate the company using the hashtag.
On the flip side, if it leads to more sales, your team will have trouble ascertaining whether it was due to the hashtag or another factor. Fortunately, it isn't a major issue, and you may find yourself among the top brands selling similar products.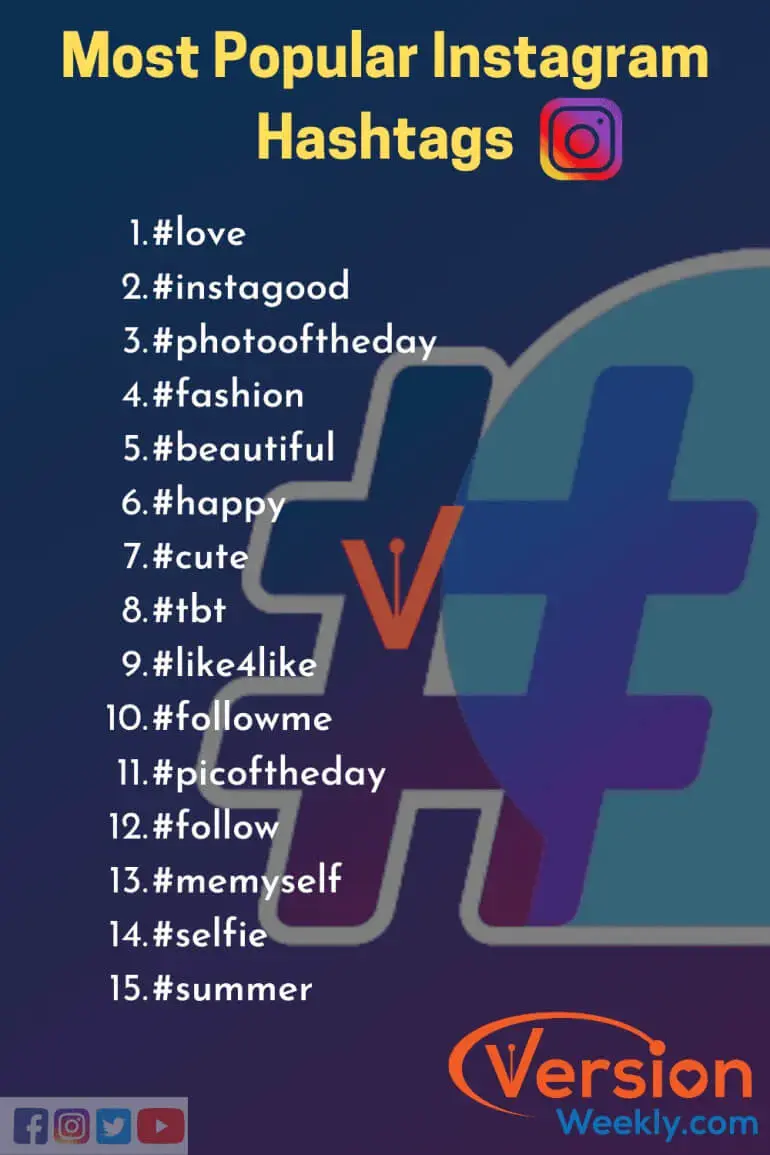 9. Contests And Giveaways
If you watch primetime shows on TV like The Ellen DeGeneres Show, you'll find the host offering lavish gifts to guests or the audience on special occasions. Naturally, that's a common topic of discussion for people who love watching what others win.
Why not try something similar when it comes to word-of-mouth advertising? You can use social media to communicate with customers about winning prizes or participating in a giveaway competition.
Also, it would help if the brands offered a consolation gift to participants who didn't win to ensure they visit the site in the future.
It's not hard to prompt customers about giveaways via email marketing or your loyalty program newsletter. Offing a free gift can encourage users to continue browsing and are more likely to have a positive experience with your brand. This form of marketing can drive organic referrals, resulting in free brand ambassadors that'll forever speak highly of their experience.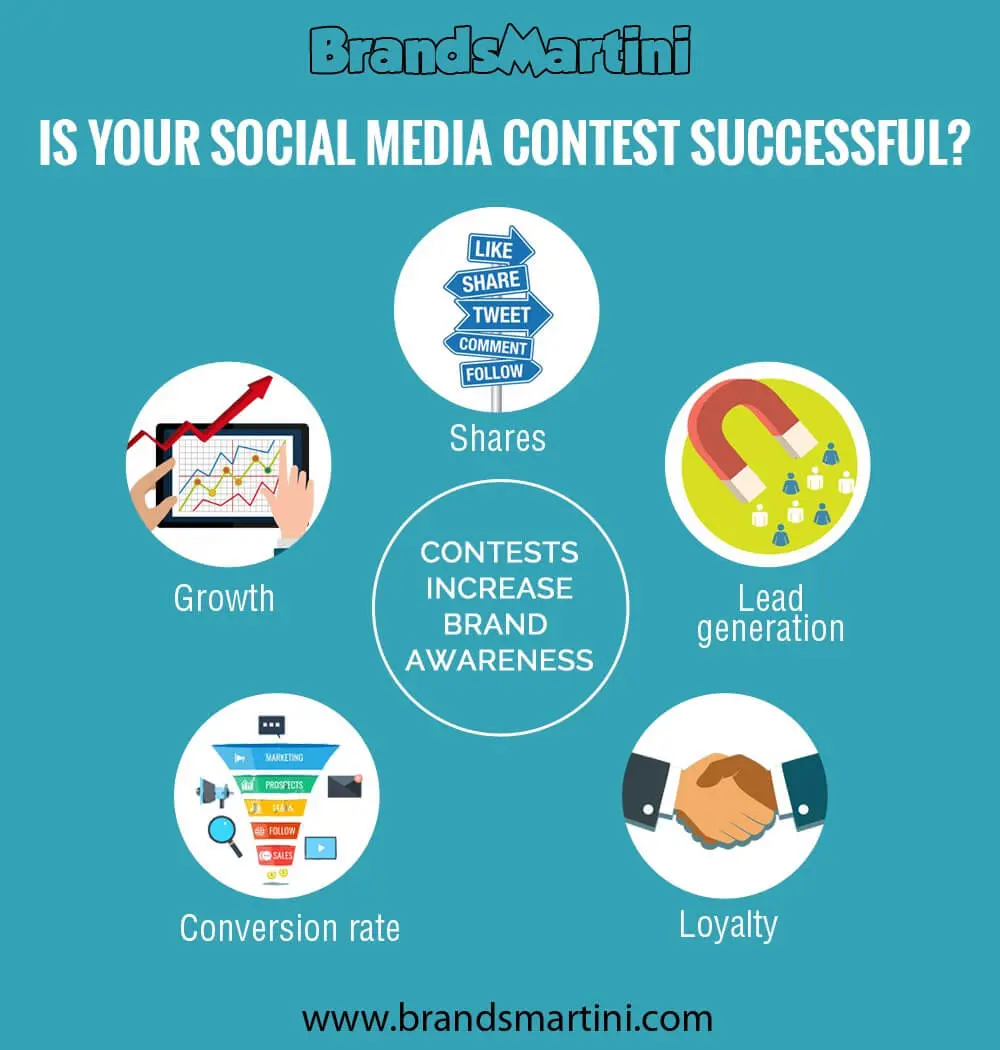 Word-of-Mouth Marketing Statistics
After looking at the above word-of-mouth marketing techniques, you might wonder whether they would be helpful. While there is no guarantee of success, our team conducted extensive research to narrow down the points on this list.
So, we decided to give you a sneak peek into what goes on behind the scenes to ensure you can trust our guide.
Have you heard of marketing statistics? If not, there's no reason to worry because it is precisely how it sounds.
By crunching data and numbers, it may be possible to determine if word-of-mouth marketing is the right approach for the business. Most content marketers believe this technique is more efficient than regular brand-created content.
Studies suggest that close to 90% of people are willing to trust a brand if recommended by a friend. In other words, word-of-mouth advertising may result in 5 times more sales.
However, we preferred online reviews over marketers because they use the service. Meaning customer experiences will be better reflected if the brand leaves a mark.
You may also notice that more people prefer to use ad blockers for a seamless experience, making it difficult for brands to advertise their content. Word-of-mouth marketing may help bridge the gap and help reach out to customers.
Additionally, it is crucial to have at least two to six reviews to trust online reviews. Even if some lazy customer refrains from leaving a comment, you can contact other satisfied users and ask them to review the brand.
Having a few positive comments to read will influence other people and make them trust the organisation.
Additional Tips On Word Of Mouth Marketing
Now that you know about word-of-mouth marketing basics, we will provide some additional tips to help create brand awareness.
1. Retain Your Uniqueness
Several top-notch brands are operating online, and many also have content similar to your website. The only way to impact such a scenario is to focus on SEO architecture and design a unique web page.
You need to ensure the user experience is smooth and the page is easy to skim and read so that consumers can make a quick decision. Another valuable word-of-mouth strategy would be to break down the content into numerous smaller sections and have enough white space.
It would also be best to use pictures and infographics rather than having long paragraphs of text which could appear boring. Quality content is not enough, so the marketing team must ensure that it receives the desired response.
2. Use Content Marketing Tools
It would be best to discuss using content marketing tools to enhance word-of-mouth advertising and social media presence. This means using apps and tools to streamline the process, making connecting with other team members easier across multiple social media sites.
You will also be able to communicate better with the target audience, ensuring you can rely on them to avail of the services.
3. Lend A Helping Hand
Understandably, brands that go out of their way to help customers will have more presence on the market than others. Plus, word-of-mouth marketing will prove that the brand is interested in customer satisfaction rather than profits.
We talked about doing something special for customers on a particular day or occasion, but come to think of it; it's always a good time to celebrate. Instead of waiting for birthdays, you can design a promotional campaign to surprise customers with gifts.
Also, remember to add a message with a personal touch that will bring a smile to people's faces.
Word Of Mouth Marketing Strategies
Are you confident you can engage in the best word-of-mouth marketing strategy?
We suggest you sit down with all the departments and note the word-of-mouth ideas people come up with. This will help everyone get accustomed to the brand objectives to tweak their strategies accordingly.
Rest assured, the sales will improve drastically once people start talking.