The success and growth of any business depend on its ability to attract new customers and create brand awareness about its product or service.
If you cannot keep up with the changing market trends and constantly generate prospective leads, your business will lose its footing in the industry. Whether you're generating B2B leads for a small start-up or a well-established B2B organisation, the growth of your business primarily depends on targeting the right customers to increase sales and revenue collection.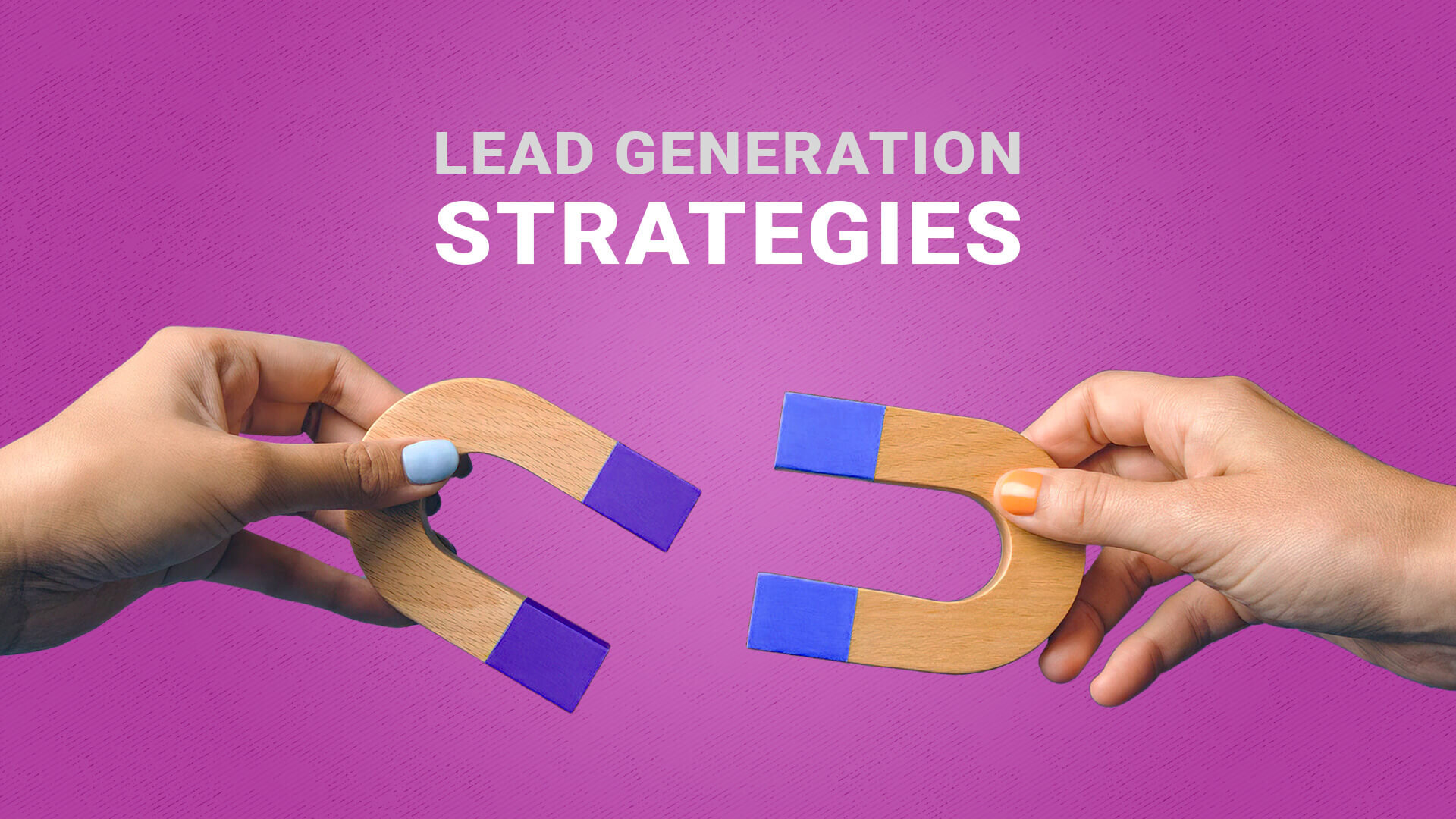 However, identifying qualified b2b lead generation opportunities and driving their interest in your products or services require a lot of planning to put the most suitable strategies into practice. You need to understand what works for the customers and what doesn't to generate leads.
That's why today, we'll talk about the most effective lead generation marketing strategies to help you enhance your business reach among the target audience.
What Is Lead Generation?
Lead generation is the process in the business world that simply means to gain more customers who might be interested in hiring or purchasing your services or products. A business aims to identify and target the right audience through lead generation to improve its market presence through brand awareness and better revenue collection.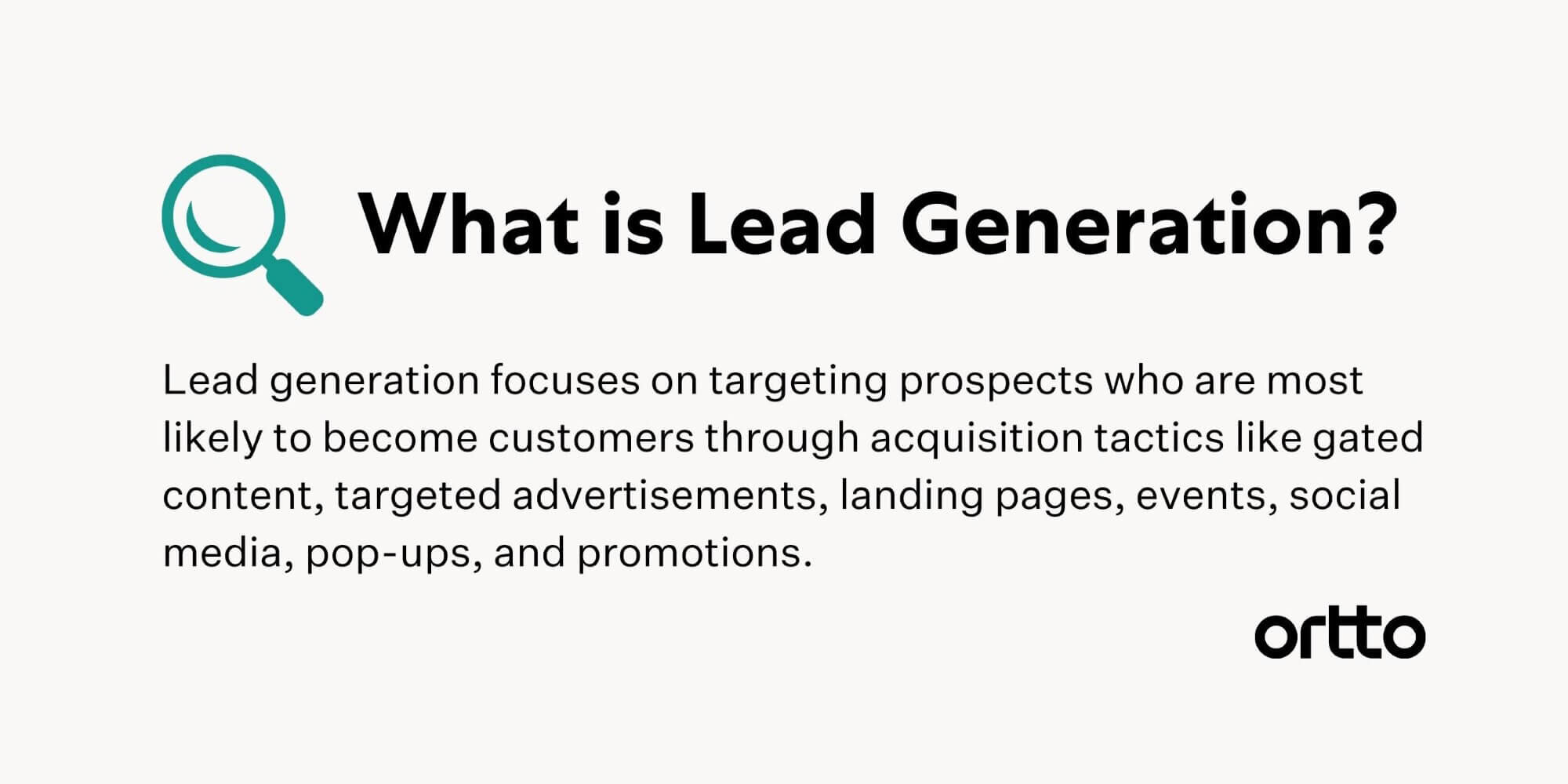 You can implement several lead generation strategies to fulfil your business goals as a business owner. For instance, you can use YouTube ads to improve your business's digital footprint by reaching its massive user base.
On the other hand, if you want customers to have a more personalised shopping experience for better lead generation, you can offer attractive product discounts based on their interests. You can also enhance your conversion rate by asking customers to provide their emails and sign up to access new offers and discount coupons, allowing you to gain more leads.
Additionally, you can use the existing leads to target new customers when launching a new product and improve your sales process, which is the ultimate objective of lead generation.
Hence, it's safe to say that applying the right strategies to engage marketing qualified leads can be where quality leads come from and can be imperative in reaching decision-makers and fulfilling your business goals.
Best Lead Generation Strategies For Businesses
Implementing the most suitable lead generation strategy can be tricky because even if strategies work for other companies, related articles suggest, there's no guarantee that it'll suit your business requirements. You need to consider your business objectives, company size, and industry to apply these tactics and generate high-quality leads successfully.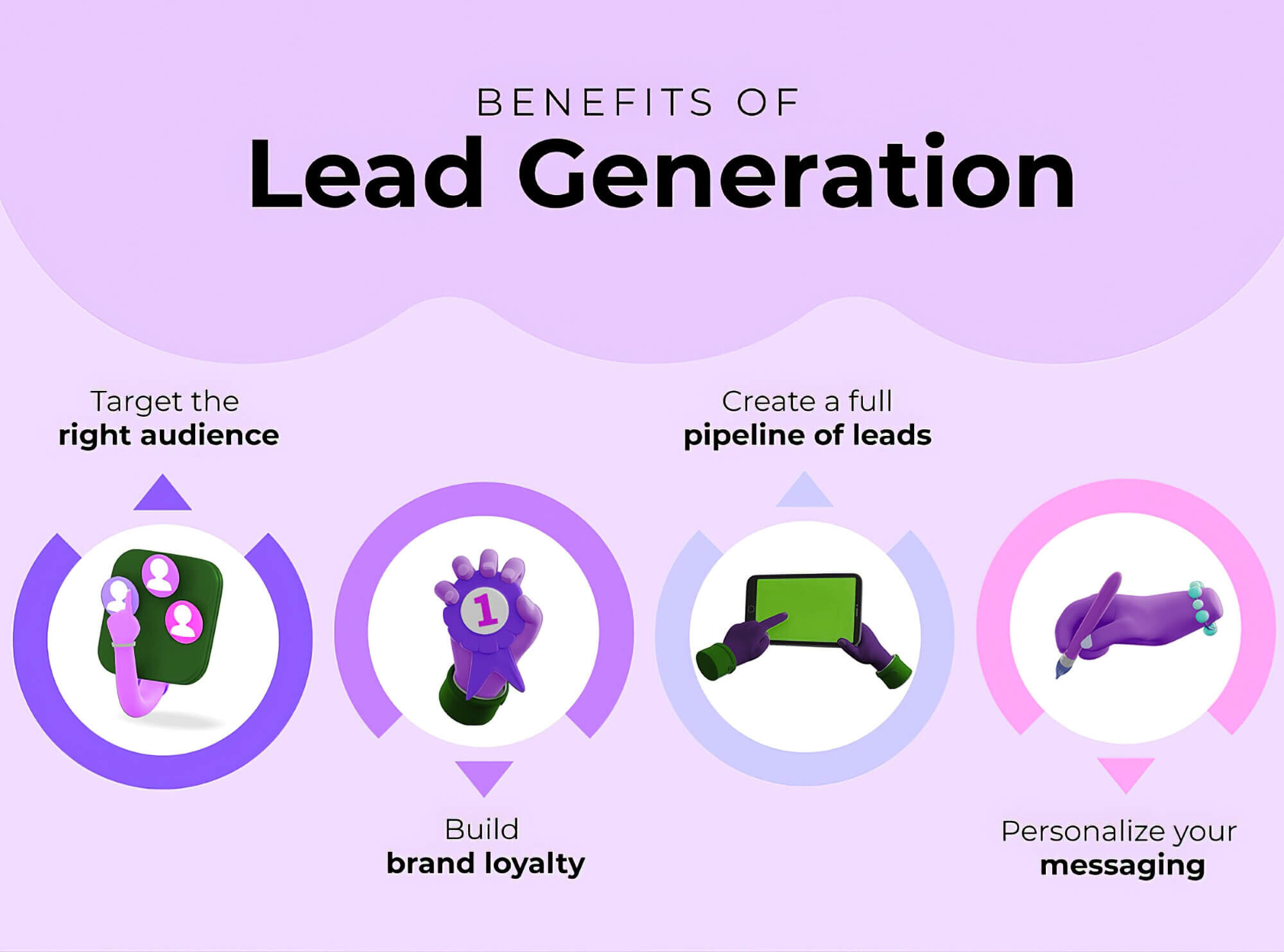 Depending on the various aspects of marketing, you might need to go through several trials before finding the best lead-generation strategy for your business. With that in mind, we'll discuss some of the most popular and successful pay-per-click and other lead-generation tactics to help you accelerate your business growth.
Let's take a look!
1. Word-Of-Mouth Advertising
Even with the tremendous development of technology, word-of-mouth advertising is still an essential lead-generation strategy that allows people to talk about their favourite businesses and spread the good word. Customer referral systems have changed drastically over the years.
They have been quite effective in generating leads that are easy to track and quantify.
You can create an incentive-based customer referral system to build a robust customer base. For instance, if you plan to sell a product online, you can create a customised referral code, allowing loyal customers to share the code with others and enjoy a referral discount. At the same time, your new clients can get a discount on their first purchase using the referral code.
This referral system is usually more effective in online lead generation because customers can easily share the code via email or text messages with their friends or family members.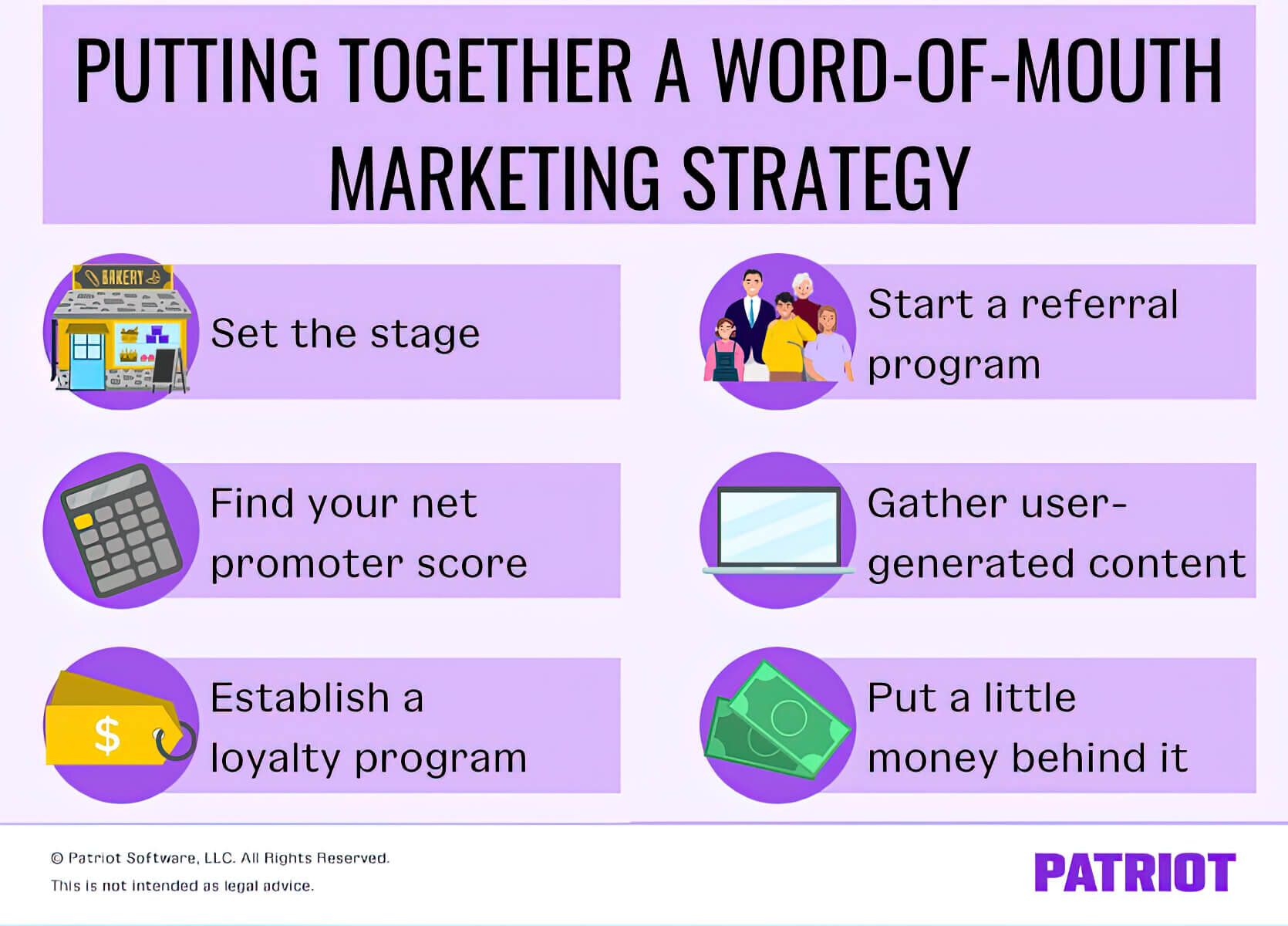 2. Broadcast Your Advertising Campaign
Another excellent way through online advertising to generate leads is to broadcast your business content through various platforms, such as podcasts. Ever since the huge popularity of podcasts, advertisers and content creators often advertise their content through podcasts to attract their target audience.
Most podcasts follow a particular theme, and listeners choose their favourite podcasts based on their interests. So, you'll already know about the audience's interests based on their podcast choices, making creating a relevant and engaging lead generation campaign easier.
You need to identify the podcast your target audiences are most likely to follow and work with it to promote and broadcast the ads to gain their attention. You can also combine this strategy with the previous referral code strategy to generate more leads by offering discounts on their purchases.
With the increasing popularity of online video streaming sites and OTT platforms, you can amp up your broadcast strategy by creating video ads for the audience. Several businesses also focus on broadcasting their ads through online music platforms, like Spotify or Apple Music.
It might highlight new ways to generate interest, like radio or TV ads, but there's more to it than meets the eye. By identifying a specific show or podcast, you can learn much about your customers' tastes, which can help target and generate better leads.
3. Personalised Direct Mails
The concept of personalised user experience has taken a new turn with the recent digital revolution, and the lead generation tactic of email marketing has changed for the better. For instance, nowadays, businesses focus on sending attractive product ads and offers to their customers based on their interests and previous purchases rather than sending random gift coupons.
You can send data-driven referral codes that the customers are most likely to use and help you get new leads.
The primary goal of how lead generation differs is to prioritise quality over quantity so that you can be selective about your direct mail and avoid spamming customers with one-way communications. Focus on sending emails that can offer customers value and pique their interest in your brand.
Customers who like what they see in your direct mail are much more likely to visit your company's official website and make a purchase. Along with personalised gift coupons or product offers, you can also send personalised email newsletters to your valued customers to generate potential business leads.
4. Website Optimisation
Building an elegant and compelling website is an integral element of lead generation, whether you own a brick-and-mortar store or have a digitally-focused tech company. You need to optimise your business website to deliver speed and efficiency.
In fact, according to HubSpot, around 76% of customers prefer a website that's easy to navigate and has an excellent user interface to attract potential customers.
Not to mention, a massive section of the global population spends their time on laptops or smartphones to access the internet. So, designing a user-friendly and responsive website will automatically help you generate qualified leads in this digital age.
But to improve website navigation and make it easily accessible on a smaller screen, you need to strip down unnecessary features of your web pages. You are more likely to drive away leads if your website has overly complicated features or extra images. If you want potential customers to convert, consider what they want and how to attract their attention.
That's why, while designing your website to generate more leads, include an easy-to-use call to action (CTA) feature and provide case studies. It'll allow consumers to navigate the website to know more about your business quickly. The CTA can help you drive customers to specific landing pages so they can easily go through your products or services and make a purchase.

5. Using Sales Intelligence
If you want to improve your B2B sales or come up with lead generation campaigns that can benefit the sales team, it's best to apply the proficiency of sales intelligence. To make your strategy generate effective leads, it's essential to make your campaigns relevant to the prospects. A simple observation of your client's website might not be enough to understand their interests.

That's why you have the sales intelligence technology to help you identify potential leads for your business by creating a relevant lead-generation process that resonates with their interests. Sales intelligence will allow you to gather information and insights about prospective customers. Using this data, you can understand what influences the customers' buying decisions, preferences, and requirements.
To sum it up, sales intelligence is a lead generation tool that allows you to design a relevant and unique campaign using marketing information when you create content for your paying customers. Utilising this technology, you can nurture leads through the sales pipeline and influence them to go through the sales marketing funnel to enhance your sales rates.
6. Search Engine Optimisation And Competitor Analysis
SEO or Search Engine Optimisation is one of the most popular online lead generation strategies and can offer you the highest return on investments (ROI). With SEO, you can significantly lower customer acquisition costs and increase your ROI.
SEO helps improve your business's online visibility through relevant keyword research. Since only 10% of users choose to go past the first of the Google Search results, you need to focus on optimising your website to ensure better visibility. Thus, SEO works like a charm in identifying and targeting high-quality leads for any online business.
However, the technical nitty-gritty to perfect the craft of SEO can be pretty complicated, and you might need to apply some free tools and SEO tactics. SEO requires creating high-quality content relevant to your customers' interests and searches. So, your website needs to attract website visitors with the following qualities:
Valuable information
Answer frequently asked questions
Clear and crisp writing
Not only this, but SEO lead generation also allows you to understand what your competitors are up to and the quality of their online content. In that way, you can improve your key performance indicators (KPIs) and content marketing strategies to achieve a necessary competitive advantage in the industry.
You can hire enthusiastic and proficient content writers well-acquainted with the ropes of SEO to amp up your online lead generation process and enjoy that competitive edge.
7. Create Valuable Content
Like SEO, marketing teams creating valuable content for your website is an excellent way to generate qualified prospects or leads. In theory, it is a part of digital marketing where your marketing and sales teams will work closely with content creators to focus on generating business leads through valuable content.
You can also significantly increase your online visibility by creating content like highly optimised blog posts to grab customers' attention. The more valuable content you create, your SERP ranks will improve.
On top of this, search engines always prefer websites that offer valuable information and answer visitors' questions simply and quickly regarding content marketing. For instance, if you create engaging interactive content like blog posts that can offer valuable information to customers, your SERP rankings will automatically improve.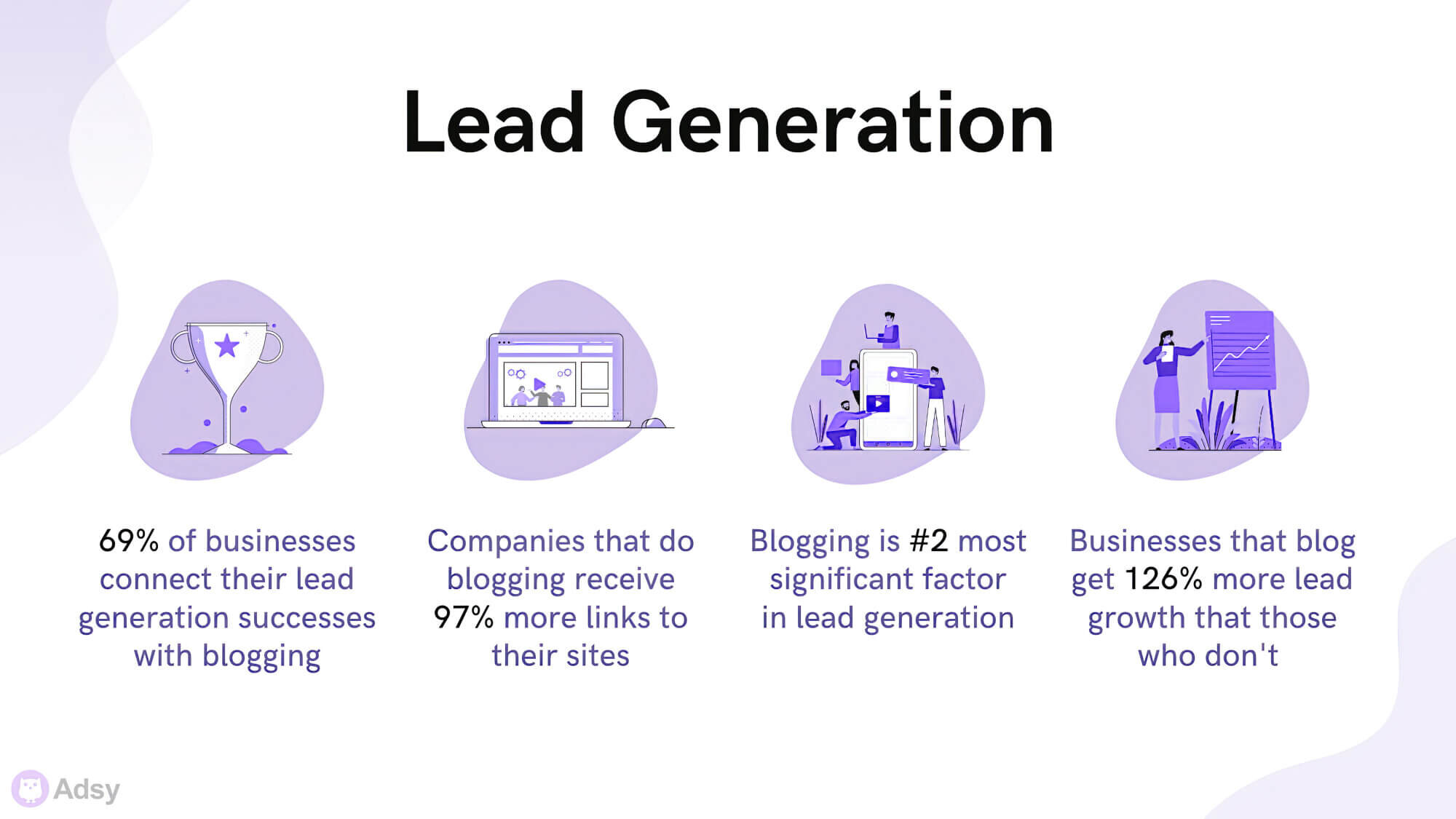 The location also significantly boosts your search rankings, so you might benefit from creating content highlighting the business's physical location. That way, you can easily target the local customer market, which might help in inbound lead generation.
8. Social Media Marketing
Social media marketing is always an effective strategy to boost your lead generation efforts, especially in the local market, and more so when you create paid campaigns. Even though a paid campaign might sound expensive, it can be quite affordable if you advertise on social media platforms like YouTube, Facebook, or Instagram.
These platforms offer reasonable cost-per-click prices to promote your business and help you target and retarget the right audience. Paid social media ads can generate much better results compared to publishing a simple organic blog post. Additionally, many social media platforms offer the feature of one-click email submission, allowing users to submit their emails with a simple click and help you with new lead generation.
At the same time, if you're looking for brand endorsement, collaborate to create targeted social media posts that can promote your brand among their followers.
A recent survey showed that 67% of advertisers were able to target the right audience through influencer marketing. It is one of the most popular digital marketing strategies to put your business on the map and help you generate more leads.
9. Remarketing And Retargeting
The primary goal of remarketing and retargeting is to identify leads who have visited and purchased from your website earlier and are most likely to do it again. These lead-generation tactics help you to engage with existing customers who are already aware of your brand's website.
Every retargeting ad campaign is usually more promising than the last because you can tweak the campaign objectives based on the audience's response to the previous ones. It can also help you to generate new prospects who share similar interests with your existing leads.

To set up remarketing campaigns and retargeting ads, you can use lead generation tools, such as Google Audience Expansion or Facebook Lookalike Audience. These tools can help you target high-quality leads and expand your customer base based on the data gathered from the original campaign.
The best lead generation tips for retargeting include remarketing your products through SMS or emails. In this context, SMS marketing has a response rate of almost 45%, while customers open only 20% of their emails and click on 2% of links. It's safe to say that the tactic of remarketing and retargeting will help you generate more leads who share similar characteristics with your current audience base.
10. Use The Power Of Artificial Intelligence (AI)
Many experts believe that AI is the future of business and can be an excellent lead-generation tool to reduce manual labour. Using AI to improve customer engagement, you can include live chatbots or virtual assistants on your website. Customers are more likely to revisit your website and purchase if it has a real-time chat option.
Such AI-based live chat features allow visitors to contact you directly about their queries and complaints without needing to file any official complaint via email or phone.
New customers can also find it much easier to navigate through your website and explore new products with the help of this live chat function.
You can include chatbots that'll pop up automatically for the live chat once a customer visits your website. In that way, you can establish a strong relationship with leads and customers in the long run and significantly improve your customer service. Even multinational e-commerce giants like Amazon implement live chat to enhance customer engagement.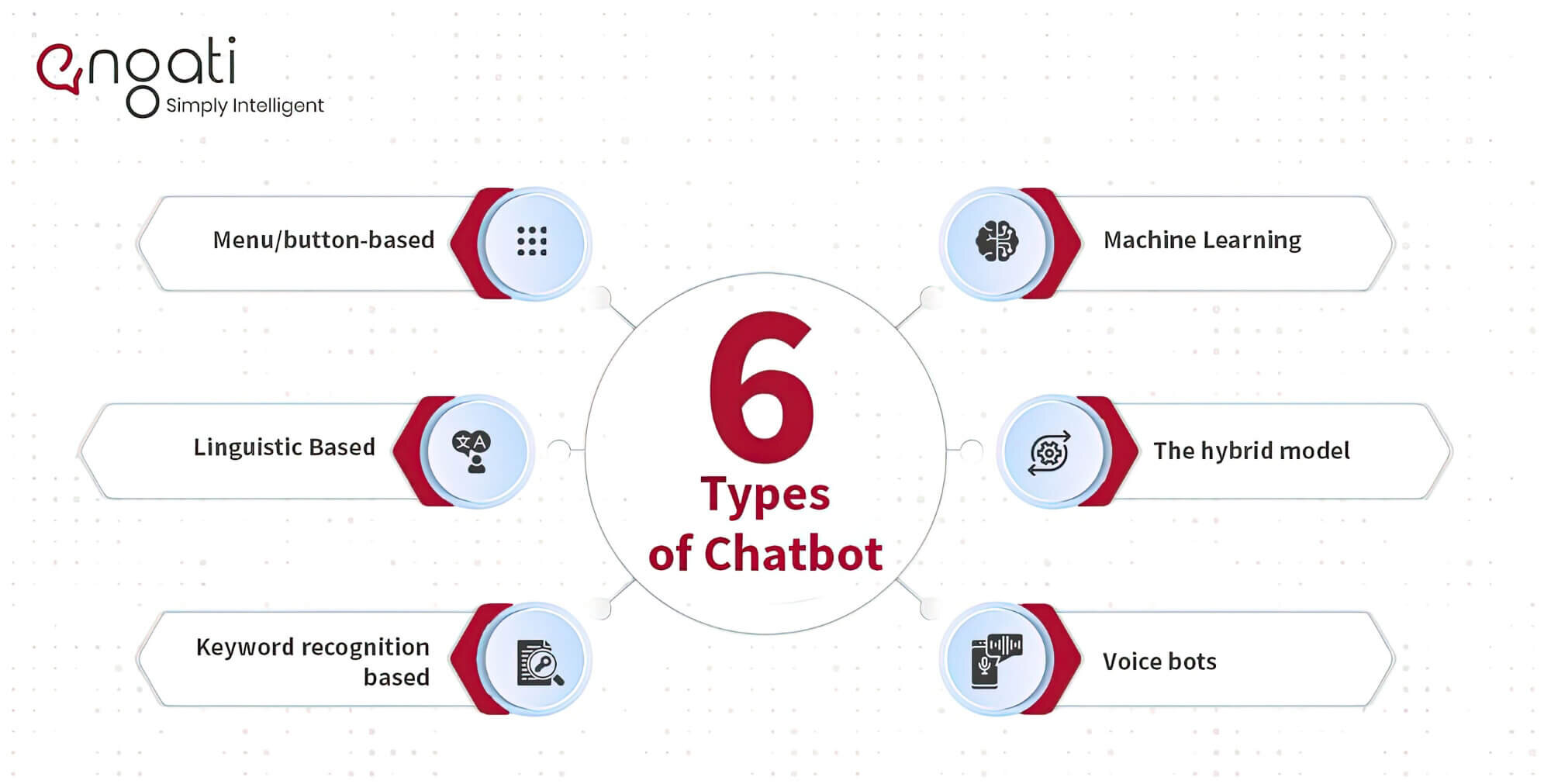 You can apply AI to connect your CRM systems with chatbots and incorporate email automation software or Google Analytics to improve your machine learning processes. It will help to collect relevant data regarding potential leads that the AI algorithms can analyse to determine the characteristics and interests of these leads.
11. Publish Downloadable Assets
Downloadable assets help impart knowledge and information about your business operations to potential sales leads and gain their attention. If you have extensive business knowledge, capitalise on it and offer free eBooks and white paper downloads that promote your expertise to generate qualified inbound leads.
These downloadable assets allow potential prospects to access your specialised knowledge and business information in exchange for their contact details.
Additionally, these assets can act as an informative sales pitch to attract potential leads through inbound marketing. If the asset's content is top-notch, your potential leads might share it with their peers and help expand your brand name.
Creating downloadable assets can help you beyond traditional advertising strategies featuring complicated industry jargon. You can simply showcase your area of expertise with these assets to gain customer attention.
In fact, by featuring your knowledge and business information in these downloadable assets, you can attract other businesses as potential clients. Hence, creating downloadable assets as part of comprehensive b2b lead generation strategies.
12. Video Marketing
Video marketing on YouTube offers you the benefit of targeting the massive audience base of this platform. On top of this, YouTube isn't just a video streaming site; it also acts as a search engine where people come to look for different products and services.
With over 2.6 billion monthly active users, YouTube offers a diverse customer market to capture leads for you to generate qualified leads. You can also identify more business leads depending on their search history and the videos they prefer to watch. Incorporate the ad into a YouTube video that your leads will most likely view and drive their interest in your brand.
You can create a paid video campaign on YouTube and implement other lead gen strategies to improve the Google ranking of your video ad. Plus, you can include hashtags to improve the visibility of your campaign across different social media platforms.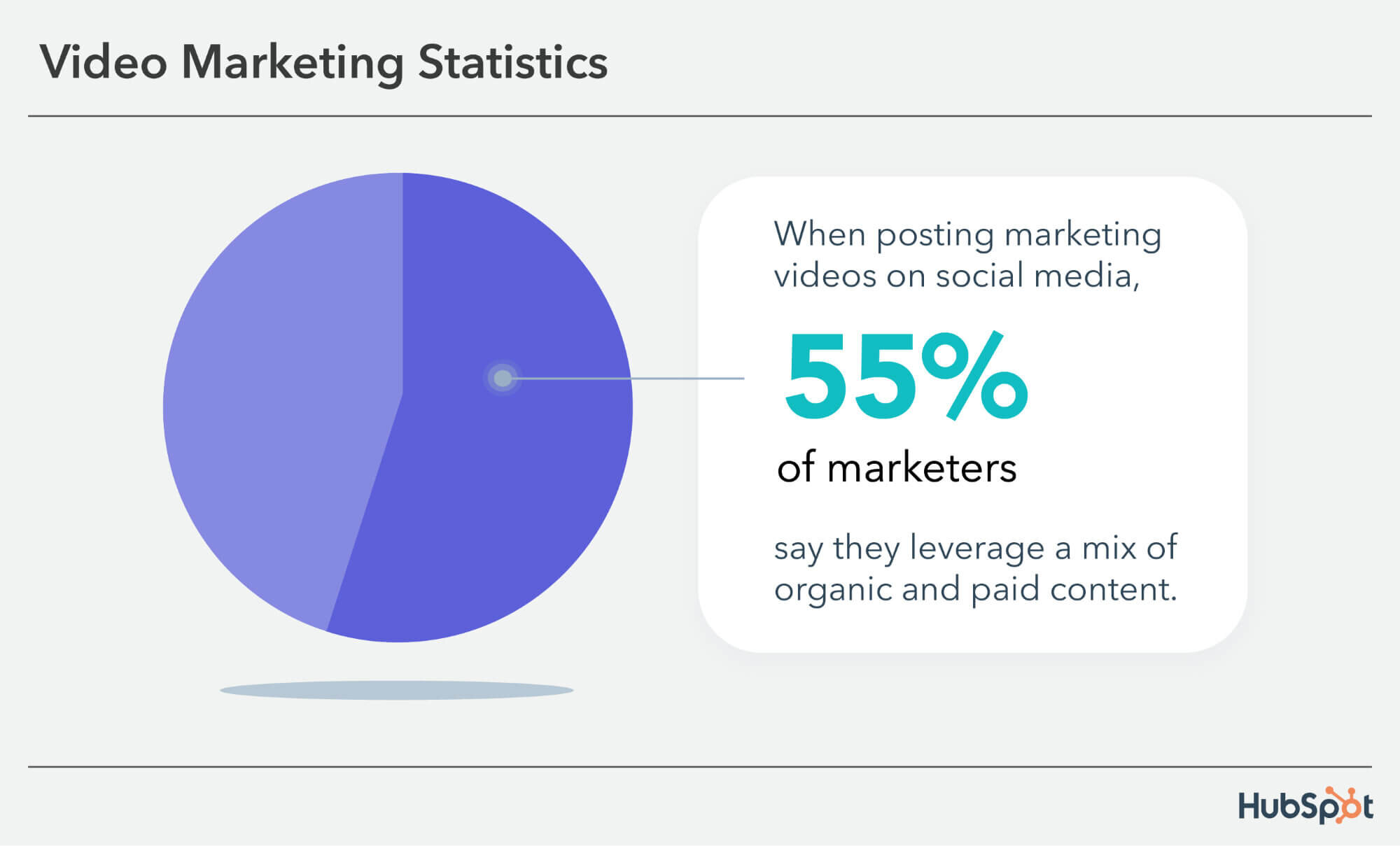 13. Provide Surveys And Questionnaires
An excellent strategy to generate leads and expand your lead channel is to gather feedback and tips from your existing customers. You can conduct a quick survey or organise a quiz to gather customer responses and amp up your lead generation strategies accordingly.
On top of this, these surveys and questionnaires allow you to quickly assess what the customers think about your business, which can massively influence the lead gen strategies. You can also learn about your client's first impressions of your company through their responses.
But most importantly, you get to learn a lot about the customers from their survey responses. You need not waste too much time creating overly customised surveys because a simple questionnaire can repeatedly offer enough information for better lead generation. This strategy works wonderfully for service-based businesses to enhance their visibility in online communities.
14. Organise Interactive Seminars And Events
Organising interactive and engaging seminars can be an excellent strategy for establishing long-term and meaningful relationships with potential prospects. You can hold a seminar related to your business field to showcase the brand's area of expertise. Plus, you can contact the customers by sending them personalised emails instead of a cold and generic sales pitch.
Through these interactive seminars, your customers will discover more about your business and interact with current peers and employees. You can host online webinars and product launch events depending on your budget, audience, and business goals.
Overall, it is one of the best lead-generation strategies to increase B2B sales by influencing the buying process of your potential consumers. You can also organise local events or seminars to gain the attention of local customers and strengthen your business foothold in the domestic market.
15. Build Your Business Network
Building a solid business network is one of the best sales strategies to expand your sales and marketing team by collaborating with your partners and shareholders. However, be careful while choosing your partners and avoid collaborating with random companies.
It's best to reach out to the industry giants who can help endorse your brand to generate promising business leads. Not to mention, partnering with industry experts can also improve your reputation and create brand awareness among your prospects.
Customers might be more willing to buy your products if industry experts endorse your brand because people mainly trust experts' recommendations. It can be your most effective lead generation strategy because customers trust their peers when making a buying decision.
4Ls Of Lead Generation Strategies
Content is king, so it is the first step in building a promising lead generation campaign. But, along with creating valuable content, you must follow some best practices to generate high-quality leads through inbound marketing. That said, the 4Ls of lead generation basically cover all the best practices, and we're here to unravel the characteristics of these 4Ls.
1. Lead Capture
Generally speaking, more than half of the visitors won't return to your website if you cannot capture some information about them. Getting a valid email address usually feels like winning a trump card to the advertisers, but most visitors might not be willing to share such personal information.
CTA website features, like "Sign Up Now," often lead to customers receiving unnecessary spam mail, which will simply drive away your leads. So, you need to get creative to obtain helpful customer information.
For instance, if you can produce valuable content that inspires or resonates with the customers, they are more likely to return. It would be best if you focused on implementing mutually beneficial opt-in email options by which you can send meaningful information to customers instead of spamming their inboxes.
Once the quality of your online content captures visitors' interest, they'll automatically be more willing to share their email addresses. But, to retain these customers, you must consistently deliver informational content to avoid ending up in their spam folders. So, it would be best to give your leads something valuable before asking for their personal information.
2. Lead Magnets
Improved traffic generation doesn't always translate to better lead generation because there's no guarantee that all your visitors will turn into leads. However, it's possible to bridge the gap if you can optimise the lead generation process by applying lead magnets.
Lead magnets usually work as the bridge to help you successfully convert visitors into leads through strategic content offerings by offering valuable content in exchange for their authentic contact information. Businesses typically use lead magnets to gauge the characteristics and interests of site visitors. The ultimate goal is to follow up with them after getting their permission.
Some of the most popular lead magnets include:
Offers such as a free trial and subscriptions
Email opt-ins
Free training videos
Downloadable assets (eBooks and white papers)
Interactive webinars
Valuable information about a relevant topic
Interviews with industry experts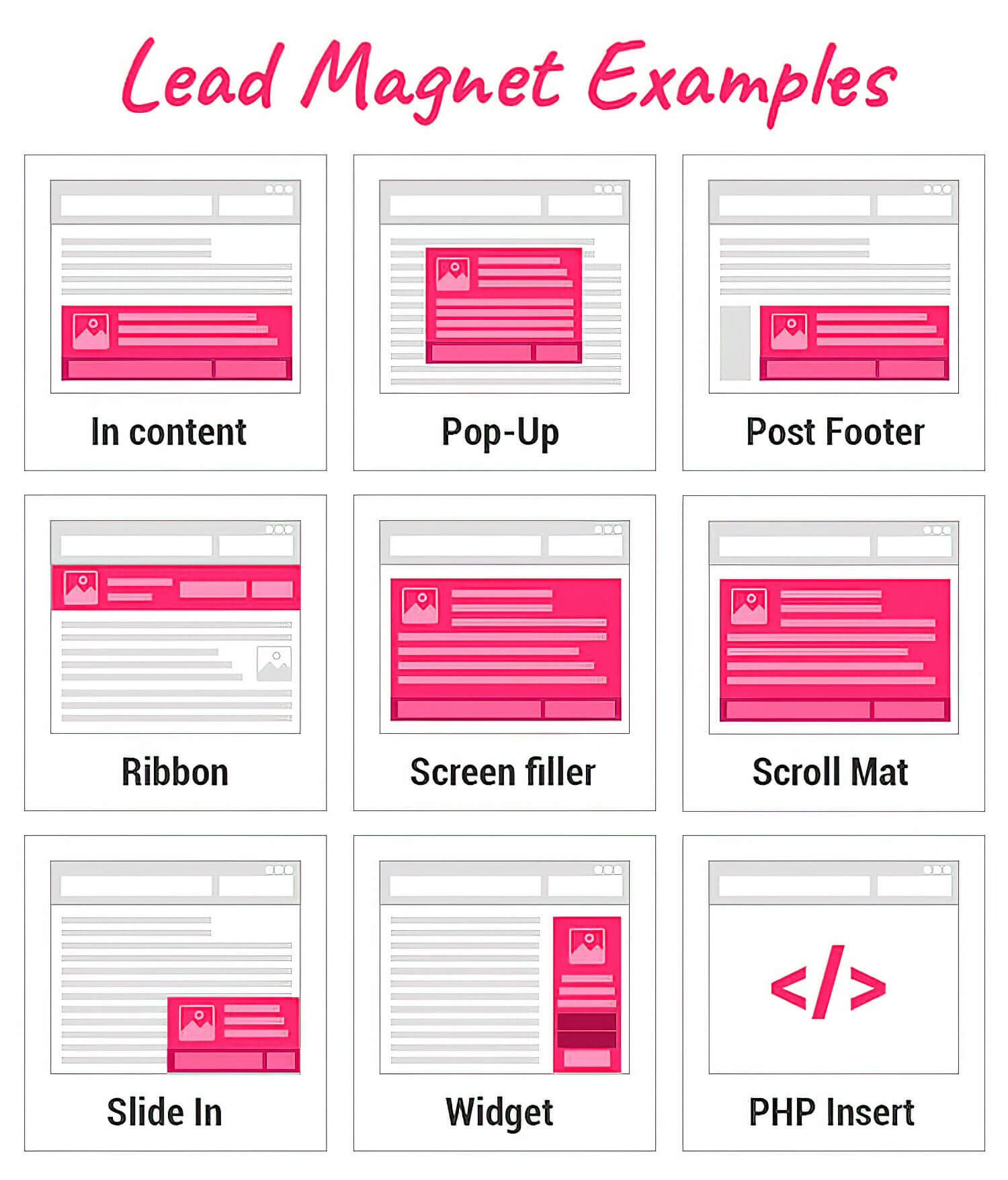 These will allow you to educate the visitors about your business and keep them engaged through various marketing channels. The more valuable content you offer, the easier it will be to convince your site visitors to give up their email addresses for follow-ups.
3. Landing Page Conversion
Another important aspect of your business that can impact your lead generation strategy is landing pages. Visitors are directed to these web pages once they click on your online advertisement. Landing pages differ from your brand's official website because they exist separately and are used for single marketing campaigns.
When creating successful landing pages, you must elaborate on the information you've advertised in the campaign. In that way, if the visitors like what they see in the ad, they can click on it and get redirected to the landing page to know more about the advertisement topic. Thus, landing pages are essential for generating leads and influencing the purchase decisions of potential buyers.
There are two types of landing pages:
Lead generation landing page: Gathers helpful information about potential clients in exchange for high-quality content
Click-through landing page: Offers adequate information about the services or products you're trying to sell to influence customers' purchase decisions.
To create a compelling landing page, remove any excess and unnecessary information that can overwhelm the visitors and drive them away. And focus on including only one CTA link they can utilise instead of cluttering the page with multiple links.
Most importantly, your landing page needs to provide in-depth information about the topic advertised in your campaign and elaborate on the message delivered in the ad.
For instance, if the ad talks about a 24-hour flash sale, the landing page must show all the relevant content and products included in the flash sale and the available discounts. Plus, double-check the link of your landing page before including it in your ad to avoid any technical glitches.
4. Lead Scoring
Lead scoring is a part of the marketing automation software and can help prioritise your leads based on their engagement level with your marketing content. It can ultimately help you identify the sales-qualified leads ready to progress.
The lead scoring system can also effectively determine your consumers' interests and purchase behaviour. With this technique, you can quantify your leads' interactions with the website content by giving points to different types and levels of engagement.
For instance, if someone downloads an eBook, you can score the interaction with five points. At the same time, if a visitor watches a product overview video, they deserve more than five points because it's a higher level of engagement. Similarly, employing lead generation forms for opt-in conversions will add points.

On the other hand, when a customer unsubscribes from a list, you can deduct their points for poor interaction. So, with this scoring system, you can gather real-time data about customers' responsiveness to your marketing strategies. You can also identify which customers are willing to buy from you but haven't made any purchases yet.
Even though almost 79% of B2B companies do not have a lead scoring system, this point-based approach can be excellent in identifying and analysing your company's most desirable leads. You can save time and money while attracting the target customers and capitalising on your sales opportunities.
Once you identify the top leads, reach out to them confidently, knowing they are already interested in your brand. Hence, in a way, the lead scoring technique helps you gain some leverage over the hottest leads. It allows you to influence their purchase decision and drive them further down the marketing funnel.
Marketing Strategies for Lead Generation
You can apply different lead generation strategies or combine them to identify and target top leads to boost your sales rates. However, determining which lead generation strategies will work for your business is the most important thing.
Always remember that one size doesn't fit all, and if one tactic isn't working, it doesn't necessarily mean the other strategies won't work either. Furthermore, consider your industry and business size before implementing any lead gen strategy because the tactics that work for multinational corporations might not work for a small start-up.
You can also apply old lead generation strategies but update them based on your business requirements and goals. Don't hesitate to get creative and experiment with different strategies to get the most promising leads. After all, you never know what works until you try it out.
We can help you understand the sales funnel and implement lead generation strategies for your business. At sitecentre®, we can customise a marketing strategy that meets your needs. You'll also be at the top of the search engine results, thanks to our SEO experts! So, get in touch with us today!
On that note, we bid you farewell. Take care and see you next time!