Someone has to say this — treating B2B marketing strategies synonymously with B2C strategy is a marketing sin.
Building a marketing strategy in the right creative direction and staying within the budget is not enough for effective marketing. Knowing your audience is the most crucial factor in determining the results of your endless plans and actions.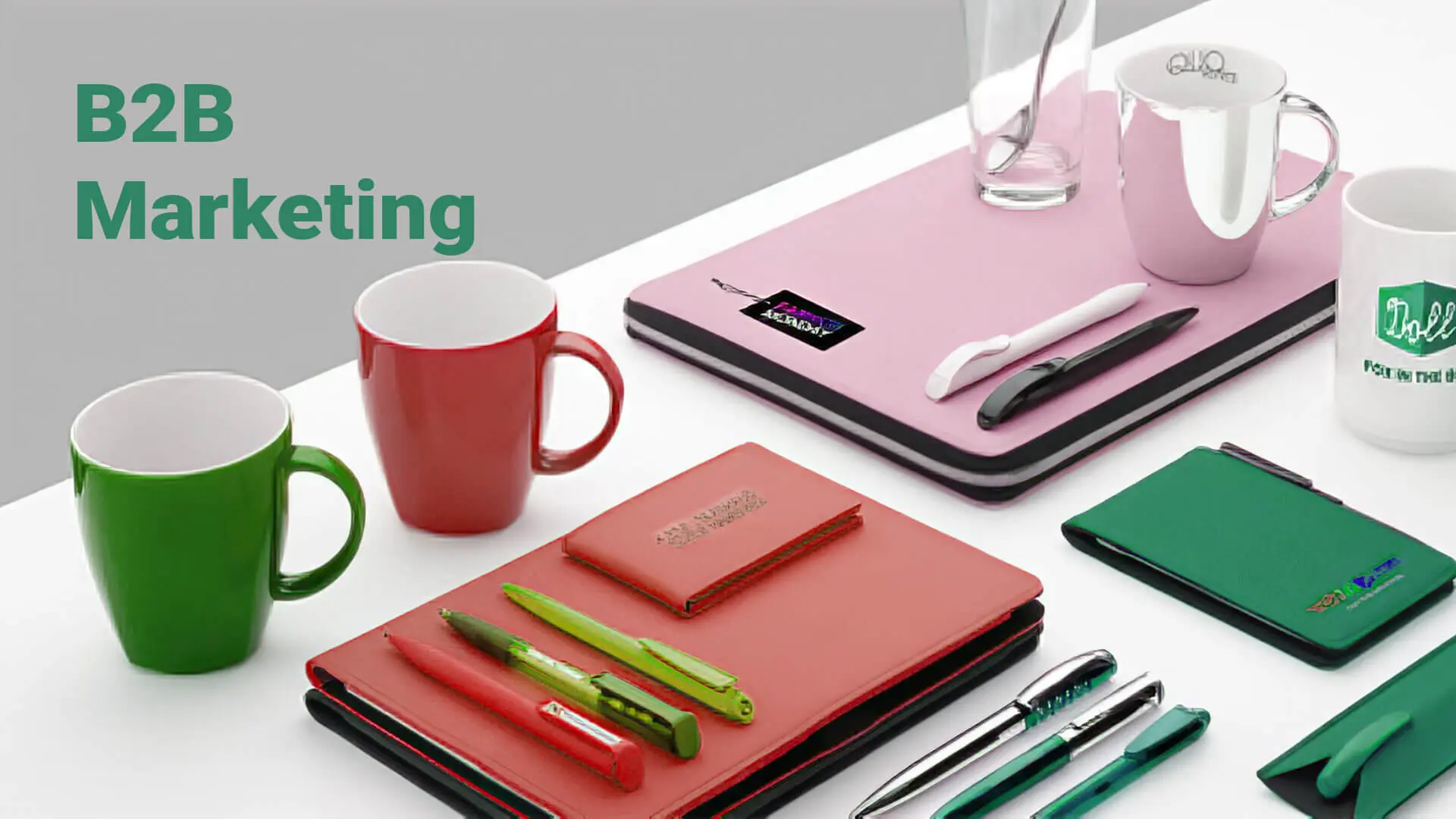 If your best marketing strategies are not tailor-made for the audience you need, it's almost like talking into thin air. Sometimes you need the attention of individual consumers who will purchase your products, and other times the target is a business. The thing is, businesses may not pay attention to you at all unless the marketing messaging matches their needs and goals.
This is why it's time to stop reusing dated methods of approaching B2B markets and rethink the methods that will capture their attention. This guide to B2B marketing will explain what you should focus your marketing efforts on and how to achieve a successful digital marketing strategy.
What Is B2B And B2C Marketing?
B2B or business-to-business marketing is the strategy targeted explicitly at other businesses. This means that you, as a business, are looking for other businesses to sell your products and services.
B2C marketing, on the other hand, is the use of marketing strategies to engage with individual business customers (new and existing customers) directly.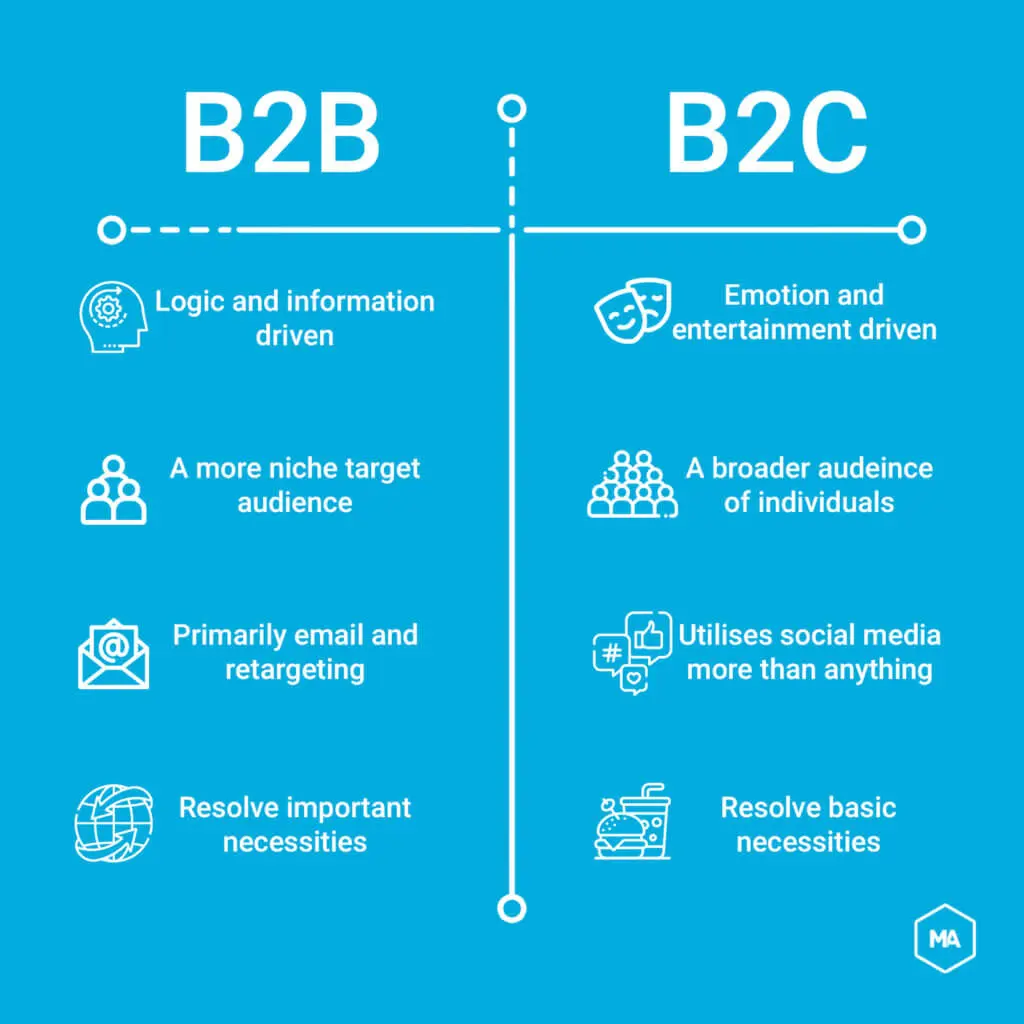 Purpose Of B2B Marketing
We will further cover the essentials of B2B marketing throughout this guide, but it's also important to remind ourselves about the purpose here. In short, you want other businesses to know about your brand, what it does, and its products or services to convert them into customers.
Regarding B2B businesses, aspects like business accounts, manufacture, distribution and SaaS subscriptions are often included. Your plan of action will depend on your company type and the marketing success handled in the business. Some companies need to market products exclusively to individual consumers (B2C), while others target businesses (B2B).
For example, the company HubSpot deals in B2B marketing exclusively. Their products and services are tailored to other businesses, not individual customers. However, some companies need to interact with both audiences, where you need to develop different successful marketing strategies.
A company that needs to market to both audiences will have to your marketing team so that specialised action is taken. Now, the final decisions in B2B marketing are handled by teams like a finance committee or procurement team in companies and businesses. The buyers will look beyond your product features and selections to consider the return on investment (ROI).
Essentially, succeeding in B2B marketing requires an in-depth understanding of what the buyer wants. If the business sales funnel is built efficiently, it will match the buyer's journey and address their pain points.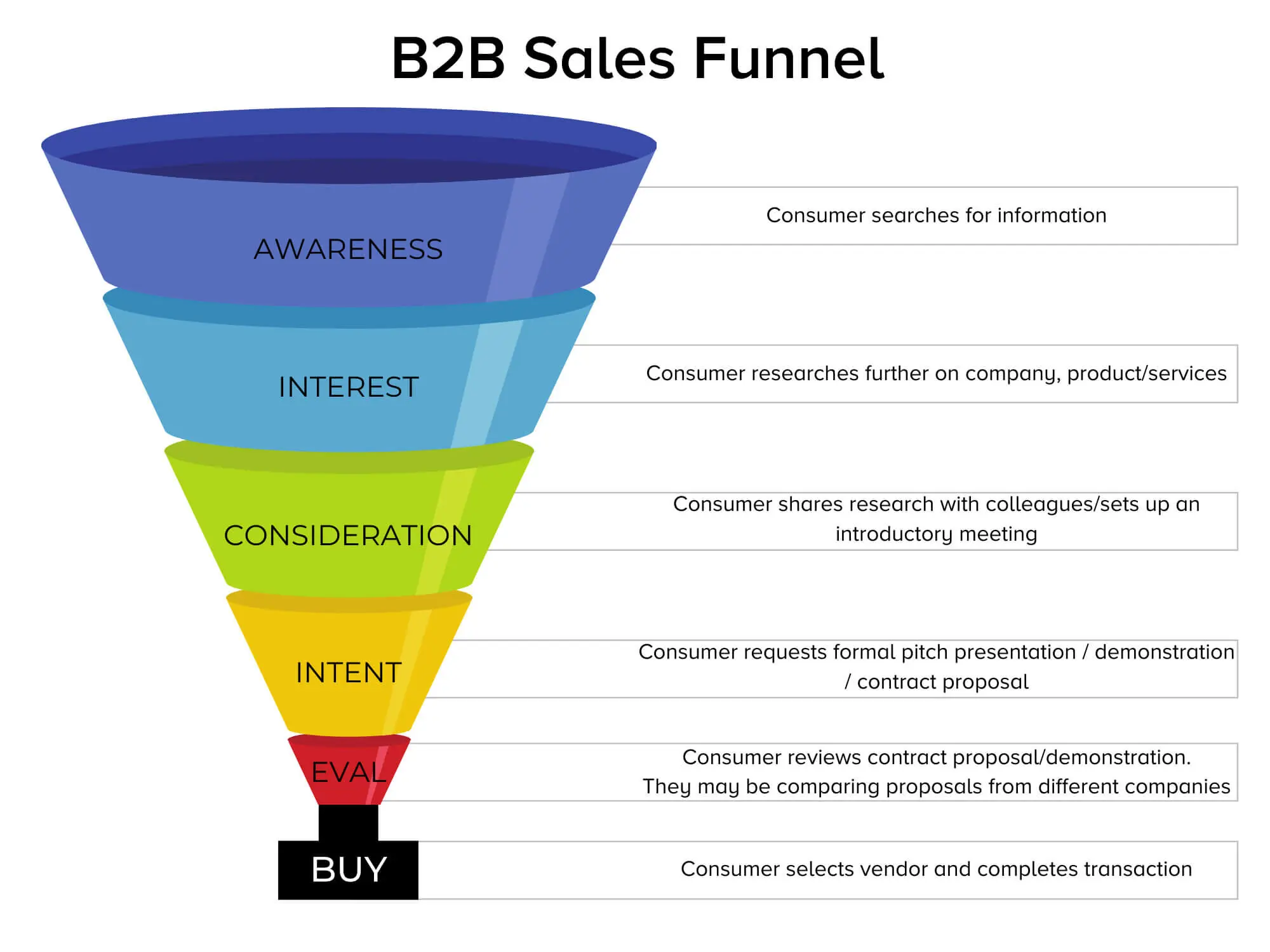 What's The Difference Between B2B And B2C Marketing?
As we have already established, B2B and B2C marketing can never be identical. The strategies will differ, and how they communicate with the audience will change too. If you are wondering why the communication style is different, look at it this way:
B2B marketing addresses the requirements, interests and problems of those individuals who work for something larger than themselves — a company or business. This also means that these individuals are not making decisions for themselves but for the organisation as a whole.
B2B company examples:
WeWork — A company that leases office space to teams/companies
HubSpot — A SaaS that sells marketing tools to businesses for social media management or lead generation
On the other hand, B2C marketing addresses the requirements, interests and problems of individuals purchasing for themselves. In this case, there is no organisation to think about, and the customer is not answerable to any business for buying anything.
B2C company examples:
Netflix — A movie and TV show platform that sells monthly subscriptions to customers
The Iconic — A fashion and sports retail company that sells clothes and accessories online
B2B vs B2C Marketing
1. Goal
B2C: To Attract And Entertain
Customers want fun, entertainment and good deals; thus, businesses must make marketing strategies relatable to individuals. Buyers are looking for personal gains like feeling better, looking nice or seeking the pleasure of owning an excellent product.
B2B: To Show Expertise
Businesses look for something with expertise, knowledge, authority, efficiency for the organisation and return on investment. You must show that you understand their businesses well and can help them scale to new heights.
2. Purchase Motivation
B2C: Motivated By Emotions
In B2C marketing models, the focus is on solving problems for individual consumers. They have issues that need fixing, and your business offers that solution, which draws their attention to you.
The customer could be:
Worried about which college to apply for
Unsure about selecting the right dress for a party
Overwhelmed by the task of standing in long queues for grocery shopping
Stressed about annual home cleaning on their own
As you will notice, each problem described here has a strong emotion attached to it. The customers are worried, unsure, overwhelmed by tasks and worried about personal issues. When they are looking for a solution to their problems on the market, connecting with them emotionally can retain their attention.
As a business that offers a solution, you can tap into these emotions in the marketing strategy to display your products as the ideal solution.
B2B: Looks For Logical Solutions
In the B2B space, you deal with customers who spend a long time carefully planning each step. The marketing and sales teams sit down and analyse each option to help scale the organisation to new heights. The point to remember is that customers will not look for emotionally satisfying experiences.
Companies are driven by logic and financial incentives, with the entire team working towards a common goal of running the business efficiently. Take a look at some problems businesses face and compare them to those of an individual consumer.
A company wishes to:
Upgrade technologies for efficient work
Reduce costs spent on non-productive aspects like cleaning or catering
Increase leads through digital marketing to reach new customers
Look for practical ideas and actions to increase online interaction and purchases
As you are in charge of providing products or services to businesses, know that appealing to emotions will not generate interest in your products. You need to show facts, numbers and logical plans to convince them that their purchases are worth the investment.
As mentioned earlier, companies are mainly concerned about getting results after investing heavily in any product/service. If the company is convinced that the returns are not as lucrative as the investment amount, it will undoubtedly look elsewhere to meet its needs.
3. Target Audience
B2C: Converse With An Individual
Consider B2C marketing as a conversation with one person or sometimes two people. When talking to the person, remember that they will spend money to purchase your product if you offer a viable solution to their problem. After all, the individual wants to feel better, look better and have more comfort.
If your marketing strategy fails to attract customers, you could be speaking to the wrong buyer persona or not addressing their issue. Of course, there is also the aspect of competition that allows customers to go elsewhere if they find a better deal. So, if the product price is high, you must reflect an average of two to three touch points before the customer finally buys the product.
B2B: Target The Key Decision Makers In The Company
Marketing and selling a product or service to potential buyers (businesses) in the B2B space requires many more steps. There is rarely one individual making all the buying decisions in the buying process, which is why B2B marketing focuses on creating a conversation with a team. The larger the business, the more people will be involved in buying and decision-making.
With this in mind, your marketing goals and marketing campaigns should be directed toward influencing this entire group of people. The marketing strategy must build buyer personas for these multiple decision-makers. Understanding what these team members want for the organisation will help you create effective marketing materials.
It is crucial to serve all the individuals who influence purchases in business-to-business marketing. If your marketing department does not reach out to all the decision-makers, the majority of the team may not consider your offer favourably. That means they will seek other options instead of your products.
4. Decision-Making Process
B2C: Shorter Route And Time For Conversions
Since the target audience is one person, there are few decision-makers in the buyer's journey to purchasing the product. The individual can click a button and order your product without taking much time, and this pattern is exclusive to business-to-consumer marketing models.
Marketing efforts of educating them about your product and reaffirming their needs can be made with this fast-moving marketing funnel. Also, note that there is flexibility in how the consumer chooses to interact with your product. In this funnel, more opportunities are given to the customer to make a purchase.
The exact point at which the conversion occurs depends on various factors, including the type of consumer in question. Yet, compared to B2B marketing, this path can see conversions in a shorter period.
B2B: More Decision Makers And Longer Path To Conversion
The thing is, B2B marketing models may be able to learn a few things from B2C marketing strategies despite their differences. What's similar about the two are the basic stages each of them goes through before any conversion takes place. The stages are:
Awareness stage
Consideration stage
Decision-making stage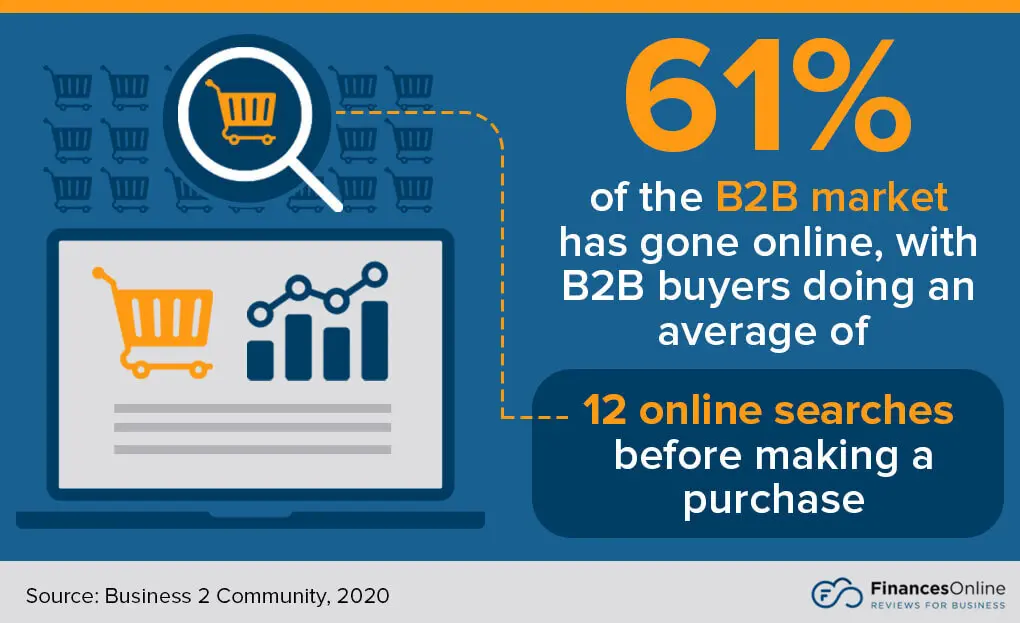 1. Awareness Stage
At this stage, the prospective customers may become conscious of an ongoing problem occurring in their life (individual) or company (business). When consumers become aware, they will likely find more information about the topic in different areas. After they realise the issue needs to be fixed, they will actively search for solutions to ease it.
This stage is full of gathering educational resources so that the problem is clearly defined. It also involved framing the structure so that they could give the problem a name which is the initial part that leads to conversions.
2. Consideration Stage
Now that the prospective consumer has the time to understand the problem, define it and give it a name, they enter a stage of consideration. They have gathered enough information through educational research and are sure about their needs. This is when they dive deeper into research to find sources that can help them.
The consumer will try to understand all options and approaches to best handle their situation or problem in the consideration stage. They will look at various mediums to find out which sources can help them overcome the issue most easily.
3. Decision-Making Stage
The decision-making stage is the final step, wherein the prospect has already decided on solutions and strategies. They are also reasonably certain about the preferred method and approach they wish to use for solving the problem. To make the best decision, the customer will not want to miss out on available options.
So, they will likely search the market for all their vendors and businesses available to them. The list of products that match their solution strategy will be carefully analysed. The purpose is to shorten the list to the best options available so they can make a final decision.
Decision Time In B2B
The prospective customers in B2B scenarios need extra convincing for every step of the given model. Thus, the conversion time is also much longer, and your approach as a seller will be more direct. Companies will want to keep a direct link of communication, and it might entail many back-and-forth conversations.
The chances of conversion increase only after this long process of building an ongoing relationship. From your end, making creative content to developing the brand value will bring you to the forefront in the customer's eyes. If relevant content is available throughout the buyer's journey, the chances of converting them to paying customers drastically increase.
B2C Buyer's Journey Content:
Creative and viral content
Informative and interesting blog posts
Videos
Infographics
Product demos
Buyer's guides
Product reviews
B2B Buyer's Journey Content:
Checklists
Webinars
Industry reports
White papers
ROI calculators
Testimonials
5. Building A Relationship
B2C: Mostly Transactional Relationships
When marketing a product or service to a consumer in B2C scenarios, it is most likely that the process is transactional. The customer required a specific product and found that your business could provide them with the best. Also, you successfully broke through to the client and sealed the deal, which resulted in a purchase.
This was a one-time deal, so there is less chance of selling again to the same customer. Of course, there are repeat customers, but there are only a few times that they will loyally purchase your product. One can say retaining a customer, in the long run, is relatively lower with the B2C audience.
B2B: Long-Term Relationships
With B2B marketing strategies, your focus should be on generating leads first and building a personal relationship with the businesses. Instead of pushing the prospects to make purchases sooner, a long-lasting relationship with a buyer will be more beneficial.
Sending them down a sales funnel without communication may be risky in the long run. So, try to increase the chances of referral marketing and repeat customer purchases to stay in the industry. If you consistently keep up with the brand promises, customers will come back to you for business.
Because of separate audiences, you see the various aspects that differentiate B2B and B2C marketing strategies. That being said, these two marketing strategies tend to overlap in some aspects. Taking identical marketing approaches will be a waste of time, but B2B marketers can find valuable learning points from B2C marketing models.
B2B Marketing Strategies And Channels
If you want to make a B2B marketing strategy, this section is for you. We have already seen why it is crucial to customise B2B marketing and distinguish it from B2C models. Let's list the steps you can take to create your B2B marketing strategy.
1. Find Your Brand Position
It is vital to determine where your brand stands to start an effective marketing strategy. One thing that has gained emphasis over the years in B2B marketing is building brand value. The brand identity comprises who you are, what you do and who the company caters to.
This needs to be created from the consumer's perspective, so imagine yourself as the customer. A clear statement that defines your brand will grab the right audience's attention, so take a moment to clarify this.
2. Identify The Target Audience
Determine who will buy your product beforehand. Otherwise, your marketing strategy will be incredibly generic and fail to attract consumers. Target audiences consist of those companies who are actively looking for products and services that you offer.
Once you are clear about who you are talking to, the next steps will flow easily. You can use consumer data gathered during research about target audiences to create a buyer's persona. Ultimately, the buyer's persona will help you customise marketing strategies to suit their (consumer's) buying decisions.
3. Conduct A Competitive Analysis
In this step, you need to check the activities of competitors to see who is marketing actively toward your target market. Check the products they offer, their sales tactics and marketing results for starters. This information will help you understand the strengths and weaknesses of the competitors.
Carrying out a SWOT analysis can give you deeper insight into the strengths, weaknesses, opportunities and threats. You can also evaluate their social media presence and the type of marketing content they produce.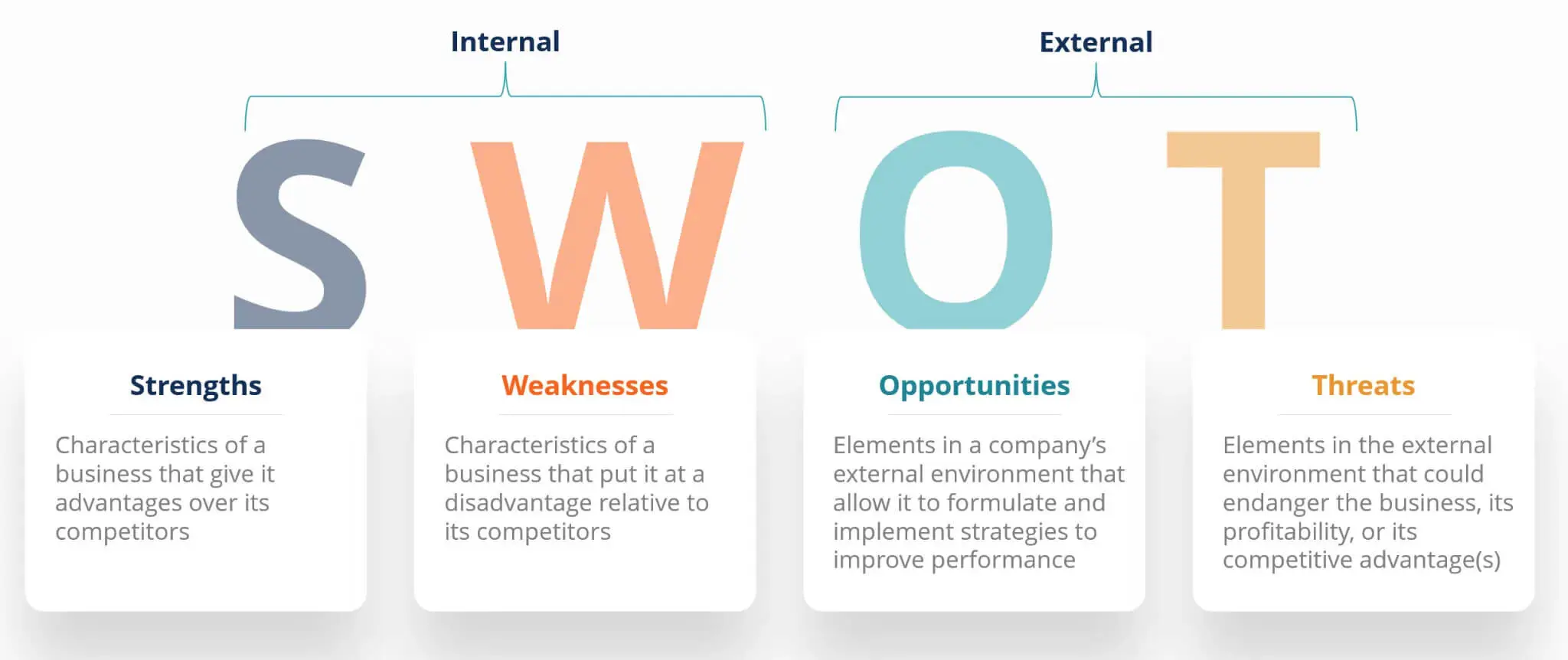 4. Explore Various Marketing Channels
Competitors might be using all marketing channels or multiple channels, some of which you might not use in abundance. Also, there might be a few that the competitors are underutilising for some reason.
These four steps will help you start a new B2B strategy and connect you with the right audience. We have listed most companies' common marketing channels in B2B marketing.
B2B Email Marketing
A significant chunk of B2B markets claims that they rely on email marketing as one of the topmost revenue channels. Using emails for marketing is tried in B2C and B2B marketing strategies, and it's still around because it works. We are sure that most marketers use email marketing as a go-to strategy because it increases consumer engagement.
Getting customer engagement means converting them into leads and paying customers. As we have mentioned earlier, email marketing content targeted toward individuals includes emotions, and the conversational tone is fun and light. However, you must introduce logical explanations about how your business can help them grow in B2B email marketing.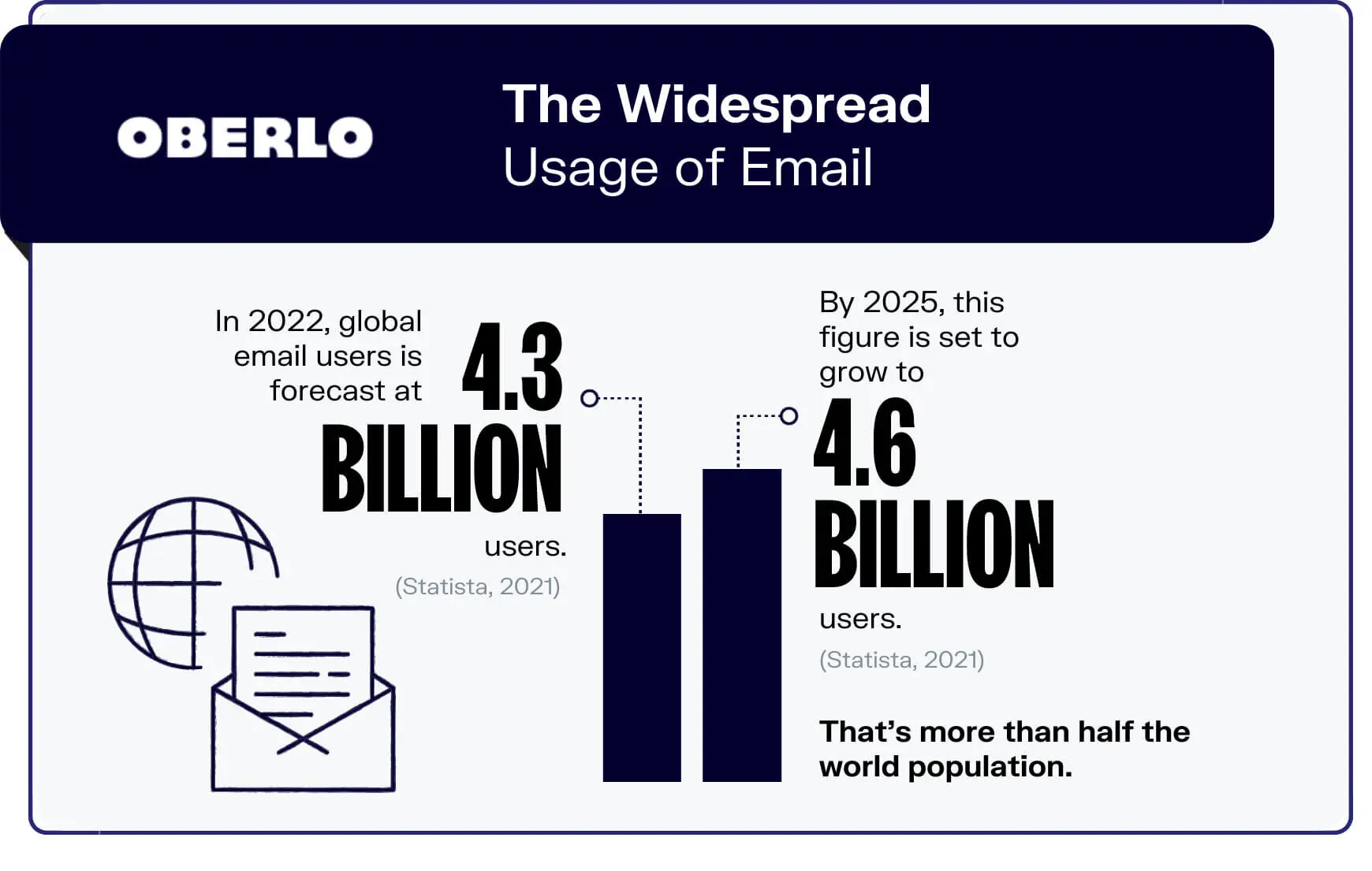 Ultimately, the motives of all businesses are the same — to scale the company and get a return on investment and increase it even more. Since businesses care about growing money, saving time and acquiring efficient resources, that's the language you'll need to use in B2B emails.
Sharing informative and valuable content about your brand and its benefits for the consumer business is perfect for the email format. Marketers share content by developing exciting newsletters that consumers will want to read.
Since we live in an age where you cannot escape an overflow of emails in the inbox, it is crucial to add real value to those newsletters.
Best Ways To Approach B2B Email Marketing
1. Use Creative Titles
You might lose their attention entirely if you cannot capture the audience's attention within the first few seconds. An email title is like a quick movie trailer that gets people excited to watch an upcoming movie. In the case of email headings, the task is to hook the reader and encourage them to open the email and read it.
The title may seem like a small part of the email, but trust us when we say this one sentence needs all your creative juices.
2. Use One CTA Per Email
If we are being honest, emails that contain two, three or five CTAs (call-to-action) are tiresome to look at. Upon receiving an email covered with different CTAs, it only looks like they are competing with each other. The average reader will get confused about which message is more important, and your message may not come across clearly.
Once you confuse a reader with your email, they will remove it from sight and won't click on anything. This is why we suggest using one CTA per email, so the reader knows the one important thing you want them to click on.
3. Use Email List Segmentation
Most marketers or business people already have a huge list of email contacts. However, every email you send out may not be relevant to everyone on that list. Some email subscribers might still be in the initial stages of the customer's journey and will not resonate with content for the later stages.
Segmenting emails gives you better control over which information to provide to which group. Additionally, it helps personalise the email, so the reader feels seen and connects with the content.
4. Responsive Email Design
Badly designed emails will show up improperly on people's phones and laptops. If the consumer clicks on the email but cannot decipher the message or words due to bad design, they will delete it without a second thought. Test with teammates to check how the format appears on smaller devices before sending out mass emails.
B2B Marketing
In today's world, you don't have the option of eliminating digital marketing strategy from your B2B marketing strategy. A digital presence in the form of websites, SEO and paid ads is the way to go, mainly because your target businesses are present here.
Take a look at some tactics you can use to improve your B2B marketing strategies-
1. Define Target Audience
Any B2B marketing strategy that works deeply understands its target audience, which is the first thing you should determine. Collect the demographics and build the buyer personas to narrow down the people you need to approach. Most importantly, these will be the right people interested in your message, and your efforts will not go in vain.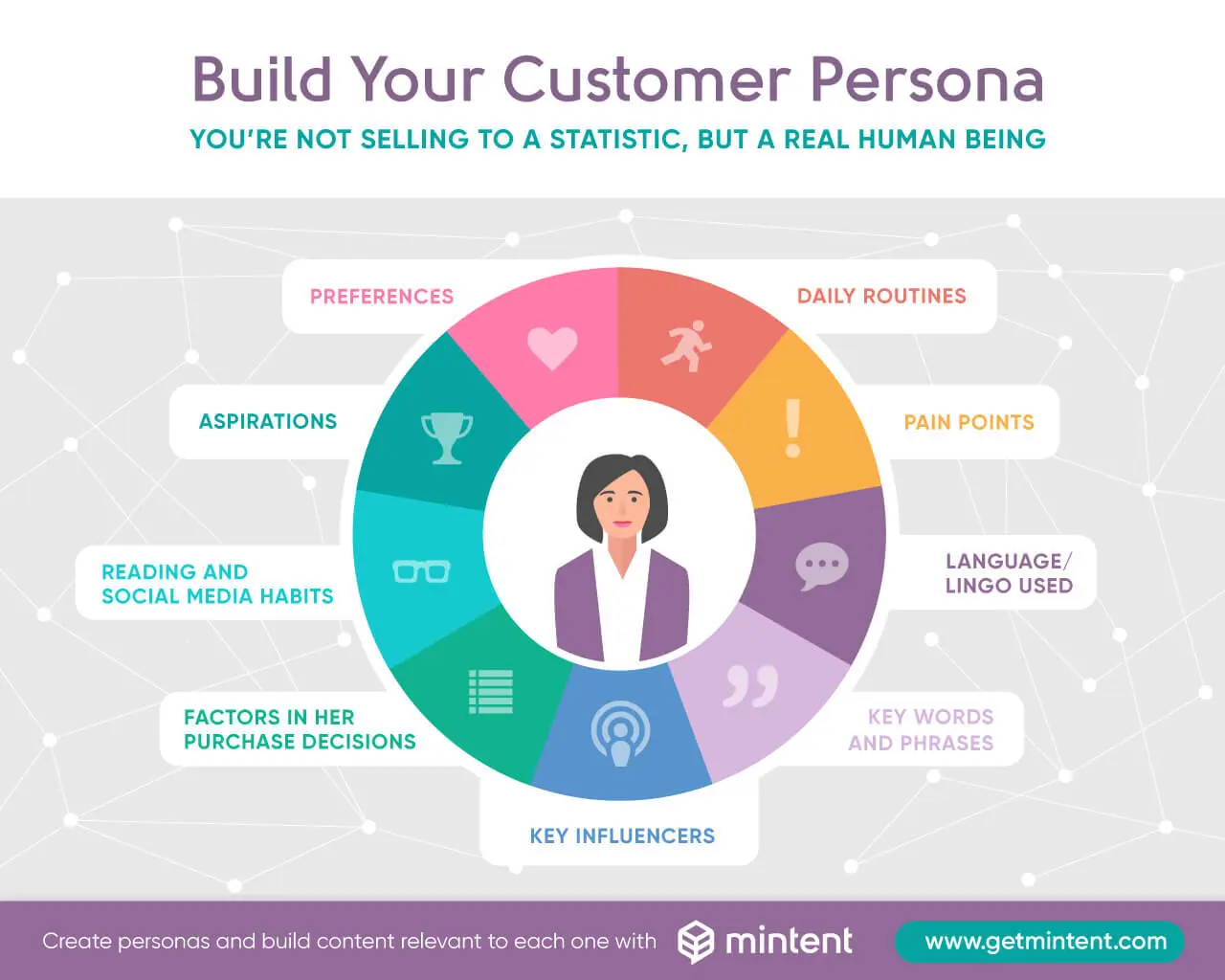 Think about it this way — What's the point of carefully crafting a message and sending it to people who will never be prospective customers?
2. Improve Your Website
If a new consumer arrives at your page today, consider if they can get a good understanding of the brand and business. Use the website to highlight your brand values so visitors can grasp the brand's purpose and the products you offer.
It's important to remember that serious buyers will always make a website background check to understand a new company fully. Also, many people purchase a product in the B2B sales cycle. So, websites are a way to share the details about your brand with each teammate.
3. Optimise Digital Presence On Search Engines
Top-quality content that informs the reader is not enough; your website needs to have traffic and be discovered by new people. This is where SEO comes in handy for increasing digital presence on various search engines.
Aspects your audiences can see, like meta descriptions and even what they cannot observe (site speed), are included in on-page SEO. Your efforts towards this will help your search engine rankings and lead generation.
4. Use Pay-Per-Click Campaigns
Pay-per-click or PPC advertising techniques increase the chances of audience engagement on your digital platforms. Using PPC does not have to be limited to your products and services but can also serve as a medium to promote your brand values. Sharing company-specific information like personality, social media posts and taglines also attract new consumers.
Investing in paid ads can undoubtedly see an ROI if you promote relatable content and highlight the brand personality. Consumers who find out about you in the digital space are more likely to check the products on offer if the content interests them. Make smart choices like targeting certain locations and categories relevant to your brand.
B2B Content Marketing Strategy
We have already established that B2B consumers are interested in logic and information that will help scale their businesses. You can provide them with the resources they want by using content marketing as a tool. After all, you don't want the consumer to feel like they are watching stereotypical advertisements of your products.
Instead, focus on adding real value to your content to benefit consumers. This type of authority of information via content is what B2B buyers want. They want to buy the products and services of someone who is an expert in that field and can teach them new aspects every time.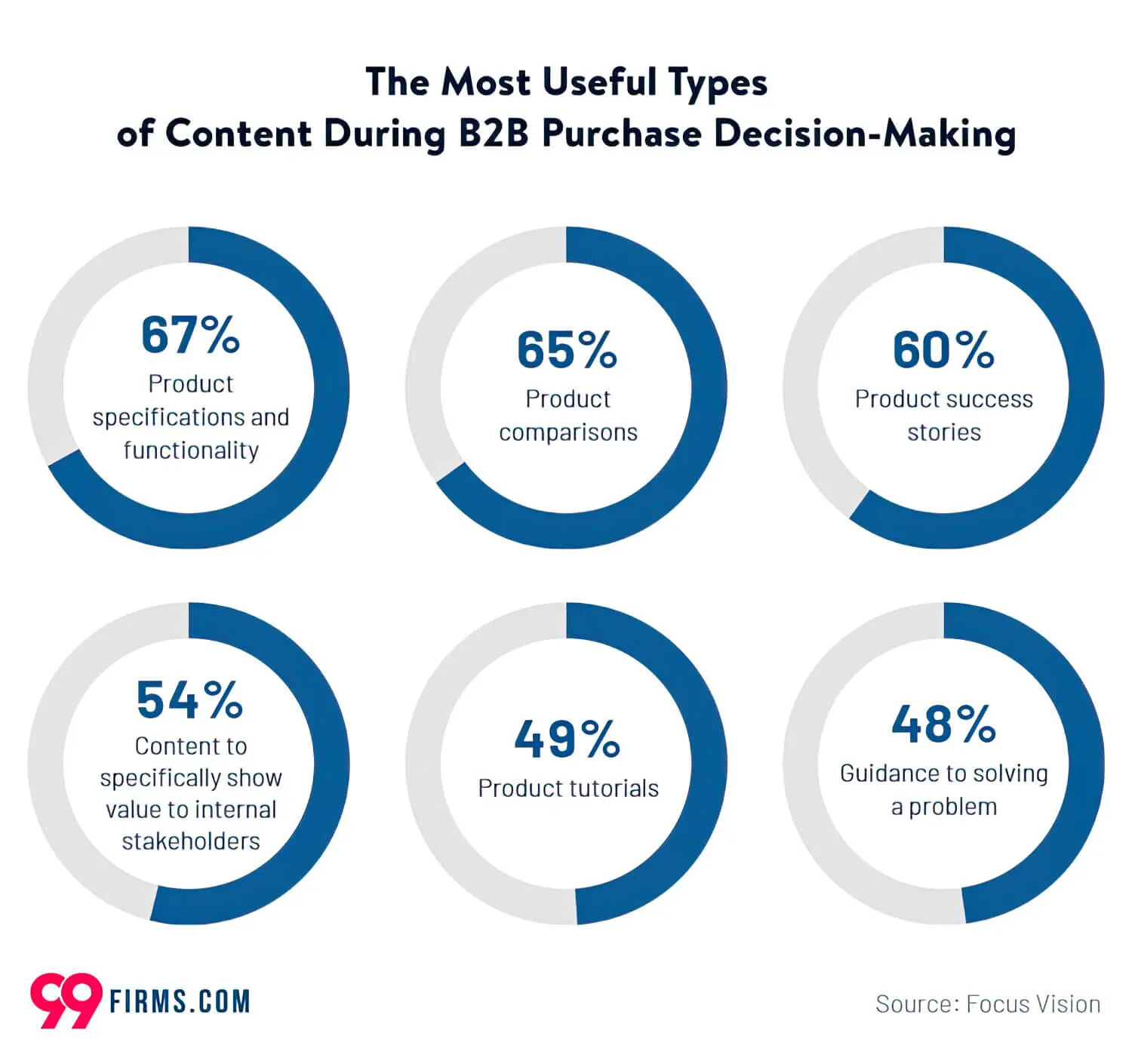 With the help of SEO-integrated content, you can get new people to discover your digital presence, which assists in potential consumer conversion. It is essential to tailor content to suit the buyer's journey so that when the buyer receives the content, they can relate to it immediately.
For example, if prospective consumers are still figuring out their problems, content highlighting their pain points will be effective. The consumer is not ready to hear about your brand and products at that stage. So, it makes sense to communicate information that they need to know first.
Test content before publishing it to the masses is always a good idea. Diversify the modes of reaching out and try offering eBooks, content videos or webinars for the consumers. In a test run, you will get to know which methods work best to engage the audience.
Creating content to attract B2B customers is good enough, but you can also create a business vlog. You can post valuable content that will be useful for consumers, making them more likely to subscribe to your vlog.
B2B Social Media Marketing
Using social media networks is not limited to B2C marketing models anymore. Most B2C buyers make it a point to check the social media handles of the businesses they are trying to work with. Even though it is the norm nowadays, many companies struggle to get a foothold in social media marketing arenas.
Since the sales cycle is much larger in B2B marketing models, instant connections and immediate success are not the mottoes. B2B leads and conversions in the social media sphere might be lower, yet they are important in the early stages of the buyer's journey. You can custom-build your brand personality and build brand awareness on the social media platform.
These factors can play a huge role in the decision-making factor for consumers, so don't ignore this valuable aspect of social media marketing. LinkedIn and Facebook are social media channels for sharing content that will establish your expertise in the field. In recent times, social media platforms for businesses have become more profound with content, and there is an attempt to connect on a human level.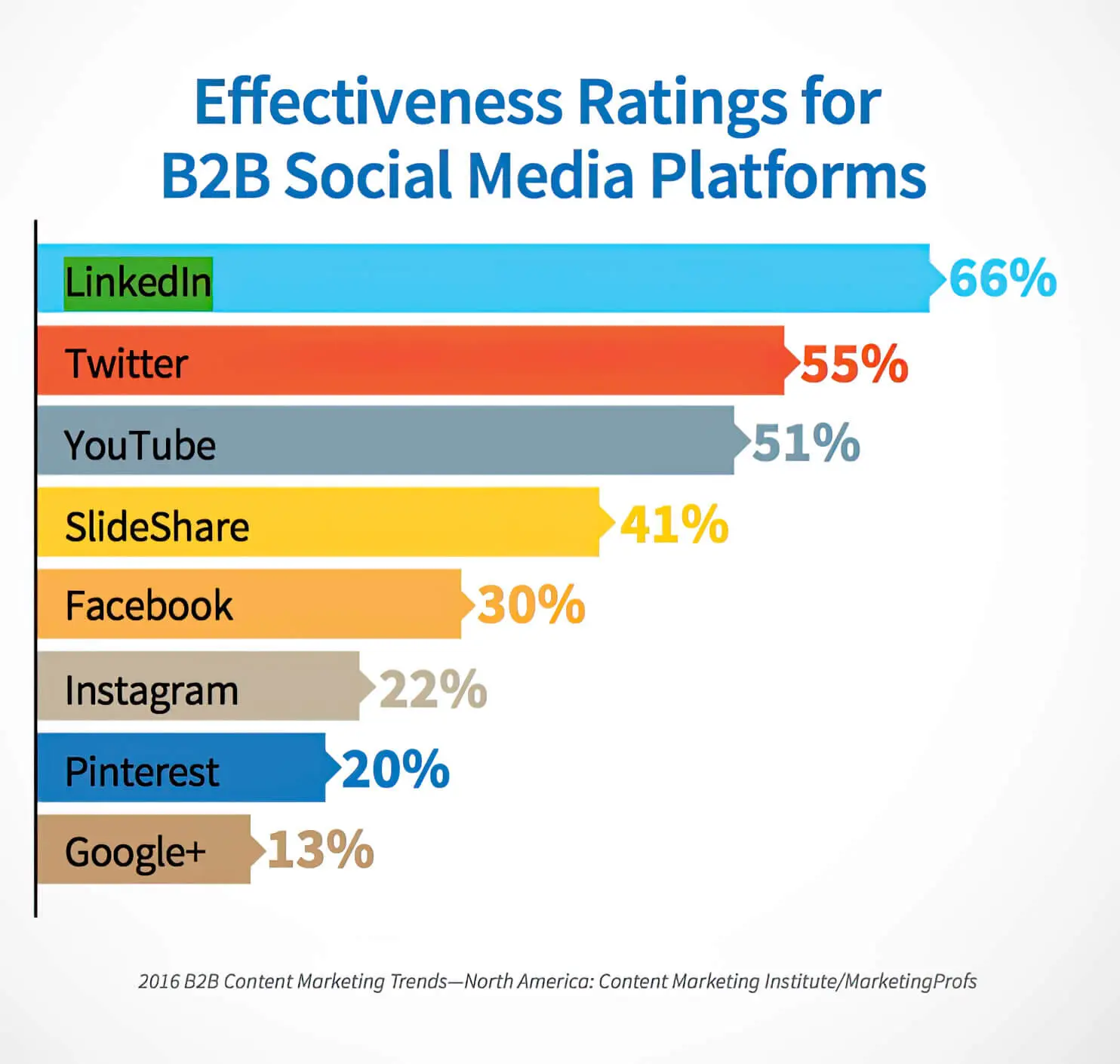 Thus, along with informative posts on various social media channels, you can also share behind-the-scenes and the work environment at your business. These initiatives bring a personal touch to the content and can help improve brand personality.
B2B Marketing Examples
A B2B marketing strategy is an ever-changing entity, and there is no magic formula that works each time. Mostly, it's worked upon and redeveloped based on trial and error, making it an ongoing process. However, some companies have excelled, and you can always learn from them. Take a look at how these companies have nailed B2B marketing.
1. Canva
Canva is one exceptional company that made graphic design easily accessible to plenty of people. Instead of using LinkedIn to share their awesome posts, they dominated Instagram because of the visual-heavy content they created. Since Canva offers visual designing tools, it is obvious why its posts have done well on Instagram.
What makes its social media campaigns a resounding success is that Canva uses each post to highlight its product features. This way, it showcases their features seamlessly along with providing the content. They wish to show that everyone can use graphic designing tools for their projects, and using visual forms of social media ads has done well for them.
Besides, they already understand the market and target audience pretty well. Their services are ideal for smaller marketing teams, start-ups or freelancers looking to make designs on a low budget. And this strategy is working quite effectively as Canva is a popular brand today.
2. Mailchimp
Part of what makes the Mailchimp website successful is the use of clean spaces with a direct message upfront. As a consumer, the message is clear when the front page reads, "Get down to business and grow sales". A clear and straightforward message is a follow-up sentence explaining how it can help your business online.
Also, Mailchimp has a content marketing arm called Courier, which is also successful in its own right. This company uses email marketing to share their expertise in content, which is an ideal strategy. Once customers sign up for Courier newsletters, they are greeted with a welcome sign.
Note that there is no instant email confirmation or bombardment of instant content in the hope of converting buyers.
3. Atlassian
This company offers various tech products for businesses, making its marketing strategy a B2B type. Once readers get to its page, they'll find a simple and easy website format with the brand information in full detail. The website scrolling and drop-down features are convenient and easy for new customers.
This company has found the pain point of its target audience, and it now delivers splendid results. The pain point was that remote teams could not coordinate work effectively. It was challenging for them to keep track of all their co-workers, and collaborative work was a hassle too. Atlassian introduced products like Jira, Trello and a few other tools as a solution that millions now use.
4. HubSpot
HubSpot has a strong content marketing strategy in the B2B arena, and you can find plenty of detailed resources on its website. This company specialises in CRM and marketing automation software which it promotes spectacularly well using its content marketing strategy. Besides blog content, they also provide eBooks, templates and webinars to help individual consumers.
Since HubSpot has provided valuable information to consumers about various topics in this field, it is easy to see them as an authority on the subject. These strategies have made them visible to prospective buyers for sure. They also bring their A-game in the email marketing sector, using their insights to connect with potential customers.
New Marketing Trends In 2024
1. The Rise Of Influencer Marketing
Consumers have had to shift online to purchase something they need in the past couple of years. Buying products directly on social media is a B2C trend that has increased due to influencer marketing.
In the B2B space, you can use influencer partnerships to bring your products and services to the forefront. Shortly, B2B collaboration with influencers will only increase since it is possible to reach a larger audience this way.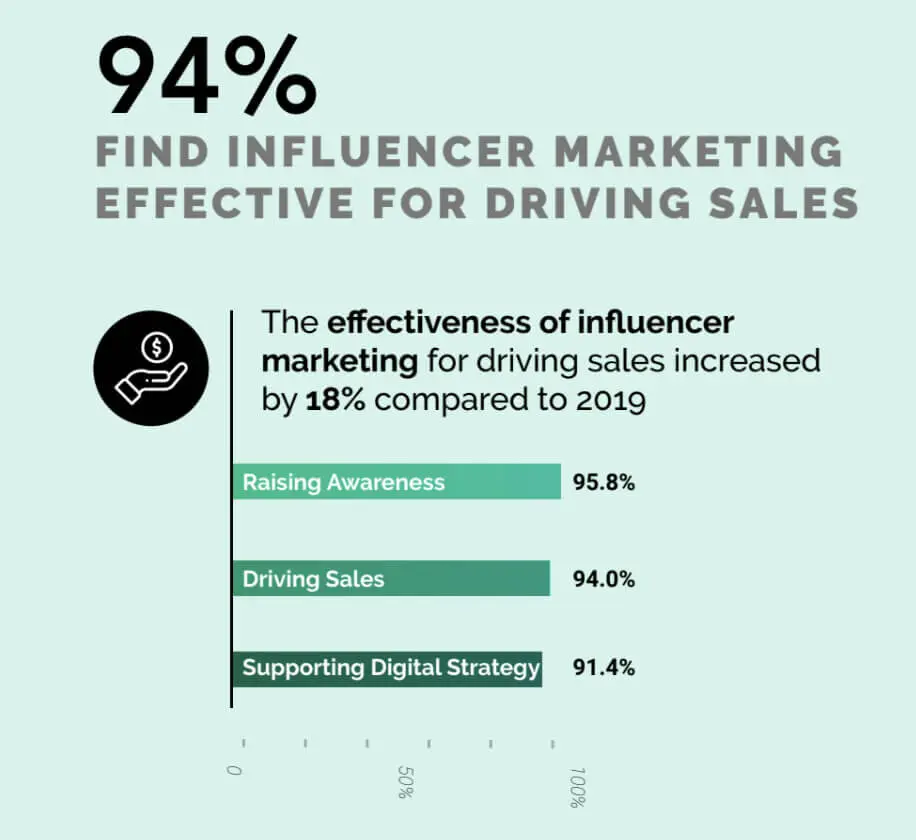 2. The New Goal Is To Increase Brand Awareness
B2B marketers have found a new goal — increasing brand awareness as an effective online marketing strategy. This might be one of the top business objectives in B2B marketing strategies and supersede other marketing objectives. Increasing consumer engagement, generating leads, advertising products and services, and conversions might get pushed down the property list.
There is a good reason why B2B marketers wish to improve company awareness with potential customers and other businesses. A brand's presence on various platforms helps build trust and long-term relationships, which is an integral part of success in the long run.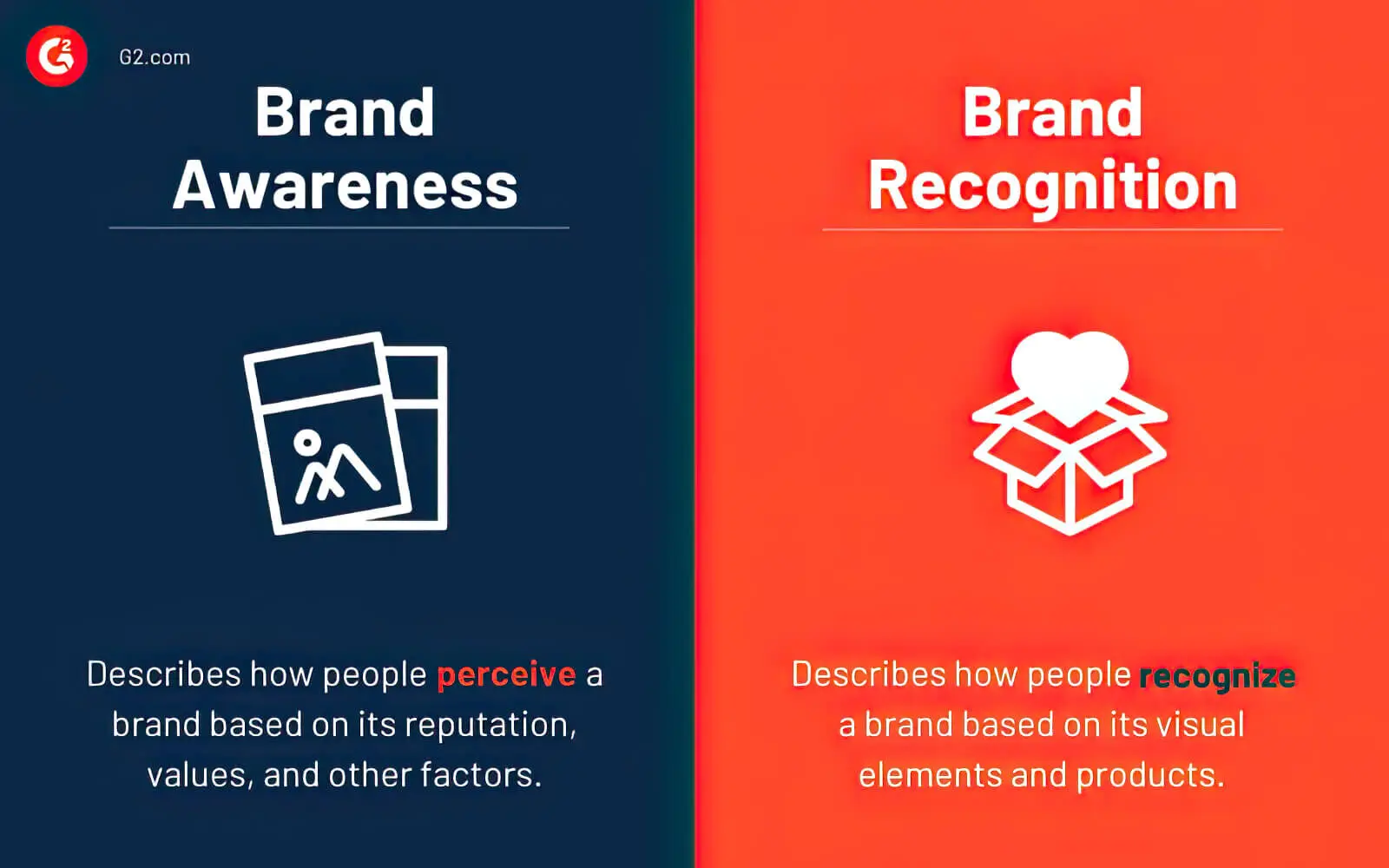 Increase Your Customer Reach By Investing In B2B Marketing
Establishing yourself as a brand in the vast B2B market is more critical than ever. Reliability and consistency in delivering products are only the beginning. Creating your marketing strategy in alignment with your audience's needs should be the ideal starting point.
Take your time to create a strategy that will work for your business and audience. Ensure you do the research and testing to avoid wasting your marketing efforts. If you get stuck or require any assistance, please reach out to us. Our marketing team at sitecentre® can help you build a B2B marketing strategy that will see you reach above your competitors.