SEO and Google Ads are two of the most powerful digital marketing tools for promoting and growing an online business or brand.
The never-ending debate on a better marketing strategy tends to confuse business owners who may be just getting started. There isn't any simple answer to the SEO vs Google Ads debate since many external factors come into play when choosing a method that might best work for the business.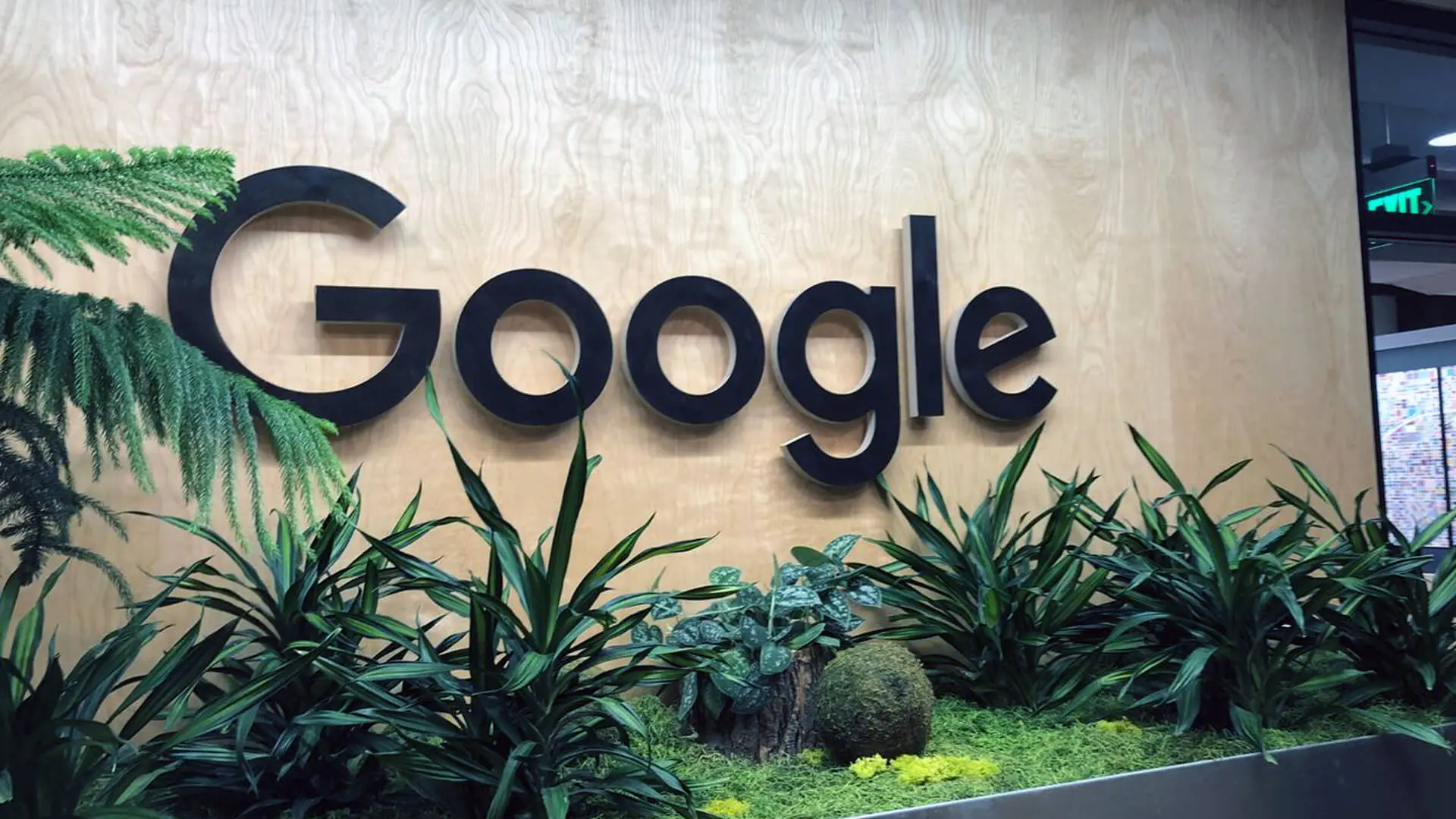 That's why we've decided to compare both marketing tools. Here, we'll highlight the pros and cons of SEO and Google Ads. And then move on to discussing the benefits of running them together to grow and sustain the business. But before that, We'll get to know about SEO and Google AdWords individually.
What Is SEO?
SEO or search engine optimisation involves boosting a website and its content to enhance its credibility.
Google's evolving algorithm measures your website against all the other sites to match the search with relevant content when a user searches. To help your web page appear in the search results, you'll have to use optimisation techniques like internal linking and keyword integration.
Google will then provide every page with a score to decide the listing order after considering the crucial ranking factors, including content quality, page load speed and site security. A well-optimised site that appears more relevant than competitors will organically rank higher on the search engine results pages (SERP).
This will help generate more SEO traffic, leading to higher conversion rates and sales. An SEO strategy is all about; it's a fundamental part of the digital marketing space that'll help your business well into the future.
The optimisation process can be divided into three types, depending on where the changes are made, which We'll now know more about.

1. On-Page SEO
The website content should be optimised for relevant keywords to help Google determine the SERPs your site should be ranking on. It's vital to ensure you constantly optimise your website for on-page factors.
Your content marketing strategy should be detailed and well structured, similar to the Google E-A-T strategy that'll meet your marketing goals.
2. Off-Page SEO
Off-page SEO involves finding relevant websites to link back to your site. This improves the site's credibility and authority, allowing Google to trust you.
3. Technical SEO
Technical SEO ensures that no issues affect how search bots and Google access and read your website content in the search engines. It also ensures that the images, text and pages have the relevant metadata listed correctly in search results. Most of your web design, performance, and coding are part of the technical category.
What Is Google Ads?
Google Ads, previously known as Google AdWords, are paid advertising campaigns that use a set of keywords you want to help Google understand where you want your ad to show up.
Whenever a user searches for a keyword relevant to your content, Google runs an auction between you and the other sites bidding on that keyword to determine which ad ranks higher. Your bid and quality score will influence your positioning.
Each time your ad comes up in the search results and someone clicks on it, you'll have to pay a fee to Google. The Google Ads campaign is also a pay-per-click (PPC) advertising platform. It helps the advertisers reach interested leads. The cost per click can range from a few dollars to hundreds depending on the market's competitiveness.
Unlike SEO, Google Ads has immediate results and doesn't require detailed content creation or planning. The difference between SEO and Google Ads isn't just the immediate results, but it's typically used to compare the two.
That said, PPC ads appear in several forms; let's look.
1. Google Shopping Ads
These ads usually appear at the top of the SERPs in a carousel format. They include images of the products from different brands and their prices to help users compare.

2. Search Ads
These text ads generally appear at the top of the SERPs, above the organic search results. They look similar but come with the tag "ad" to help people differentiate them from organic search listings.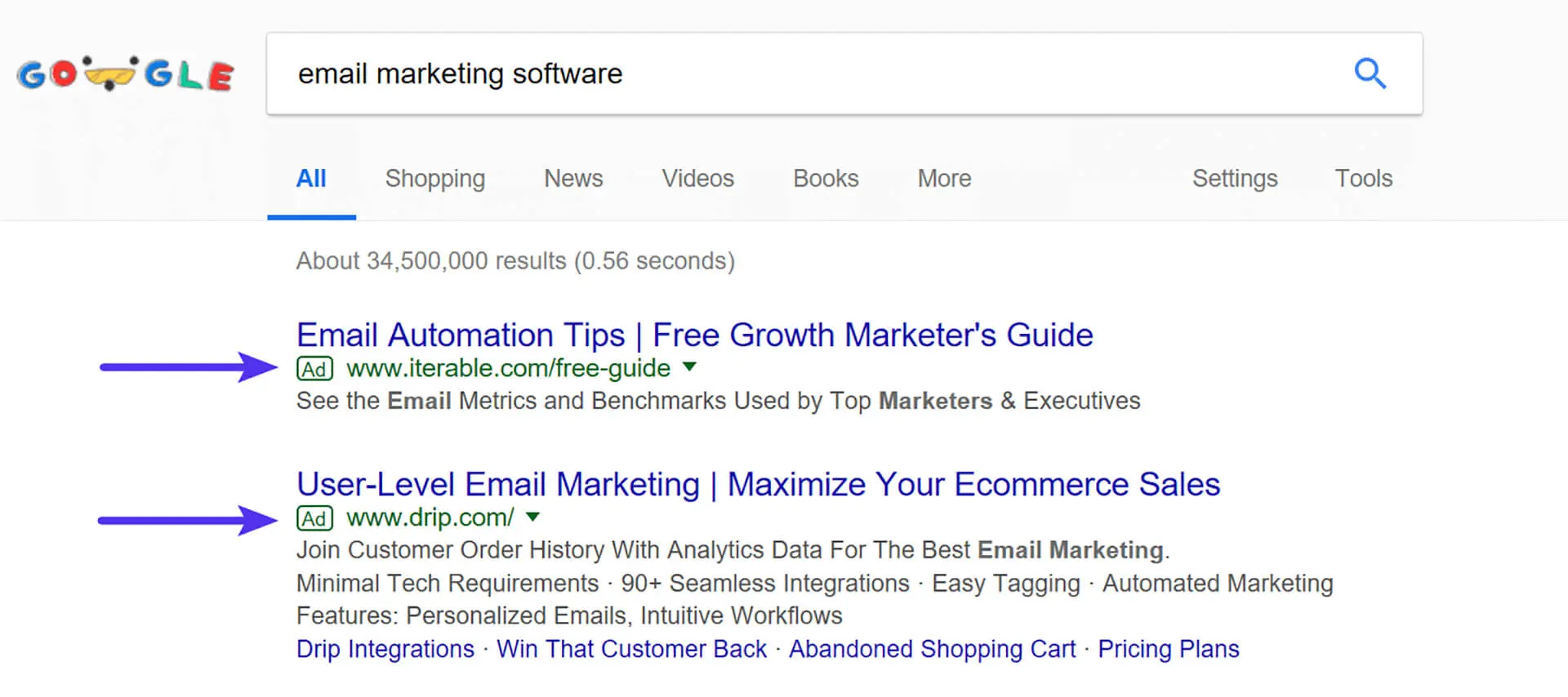 3. Local Service Ads
Then local service ads for service companies that wish to draw more local leads. These are similar to "shopping ads", but they also list the service information of the businesses.

SEO Vs PPC/Google Ads
Two key differences need to be highlighted when considering SEO and Google Ads. The first is that Google Ads appear at the top of the SERPs, above the organic search results. Secondly, the traffic generated via local SEO Strategy or even national and international SEO is free, while the pay-per-click or PPC campaign incurs a cost for each click.
That said, We'll now provide a comprehensive comparison between SEO and Google Ads by discussing the pros and cons of each. So, let's get started using SEO and then move on to the Google Ads campaign.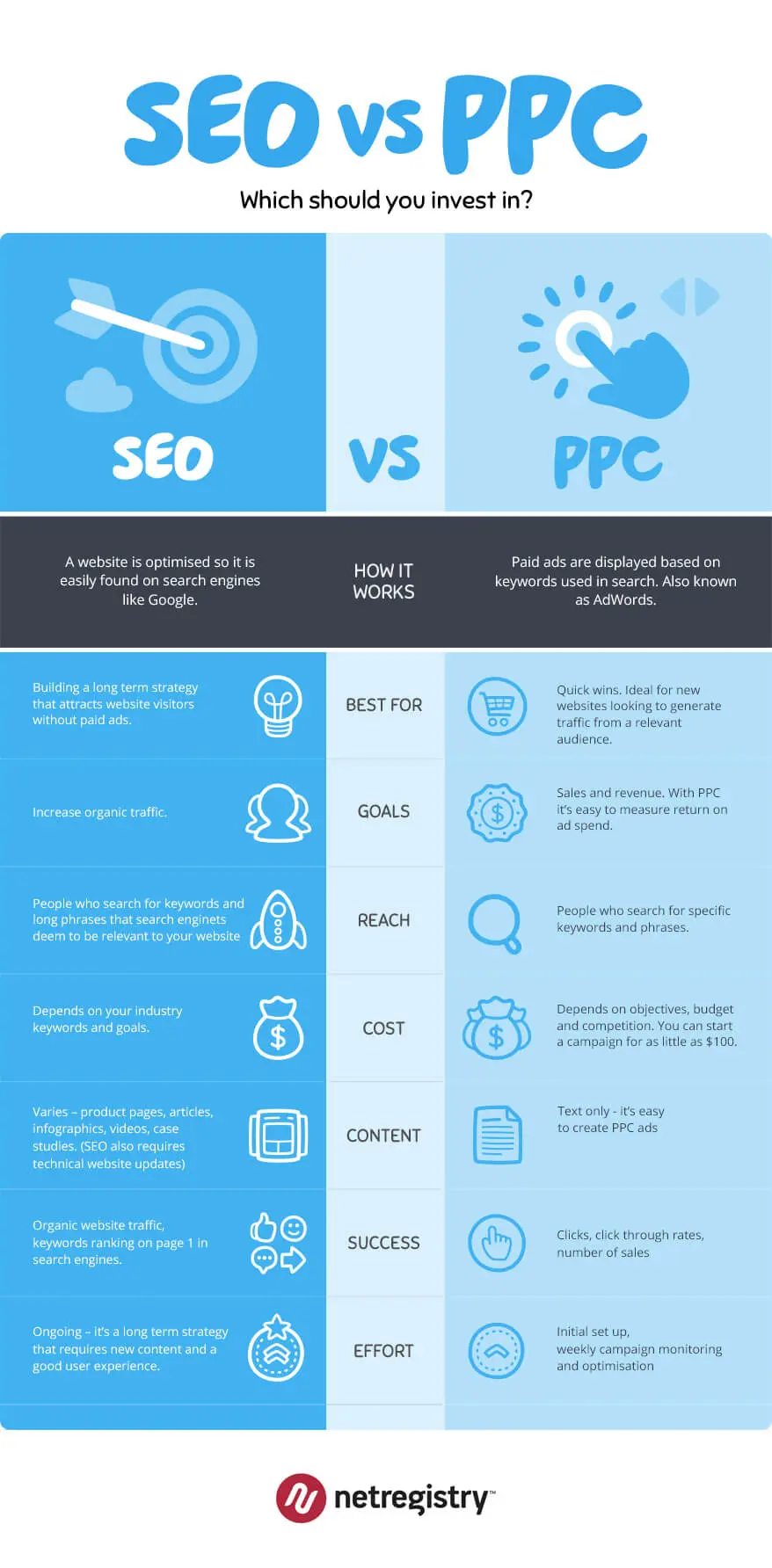 Advantages Of SEO
1. Brand Awareness
Search engines help improve website visibility using targeted keywords to put businesses in front of potential customers, similar to digital advertising. These drive brand awareness without the need for paid ads.
Even visibility around informative queries in search engines and commercial search terms can ensure a positive branding effect that'll help your business in more than one way. Searchers asking questions while conducting their research might associate with your brand, leading to higher conversion rates. The focus is to increase conversions and acquire new clients.
2. Higher Click-Through Rate (CTR)
There's no denying that many people click on organic search results. There are exceptions to this, but you're more likely to generate increased clicks from high-ranking organic listings than highly placed paid ads.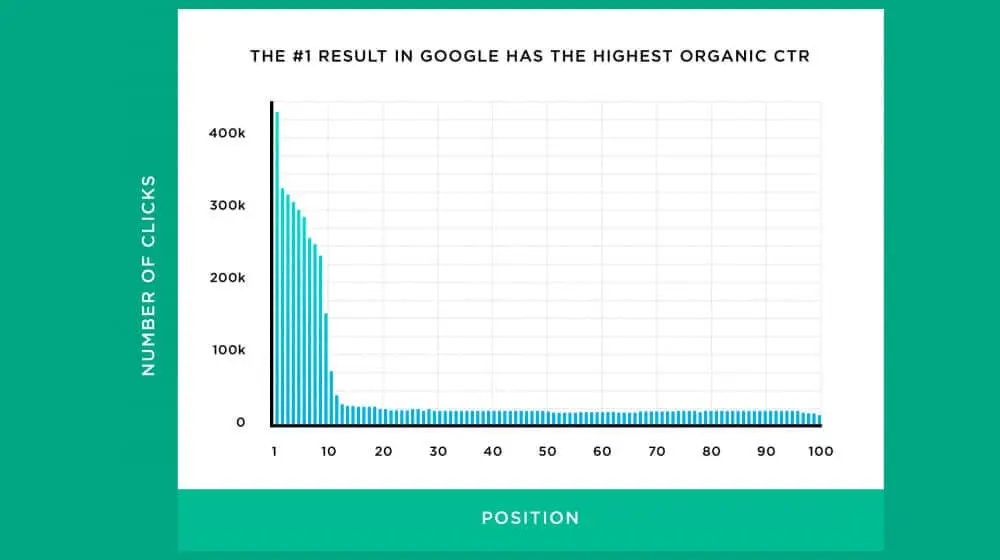 3. Trust And Credibility
Most people skip paid ads and highly trust the credibility of organic results. Businesses with good reviews and reputations visible on the organic SERPs will get that all-important stamp of approval. In contrast, Google Ads has the complete opposite effect.
4. Return On Investment (ROI)
SEO is a slow process that requires a long-term investment but does have a better ROI, which is generally more cost-effective than other marketing tactics but not entirely cheap. Nonetheless, organic search engine traffic ensures improved ROI compared to the traditional forms of paid media.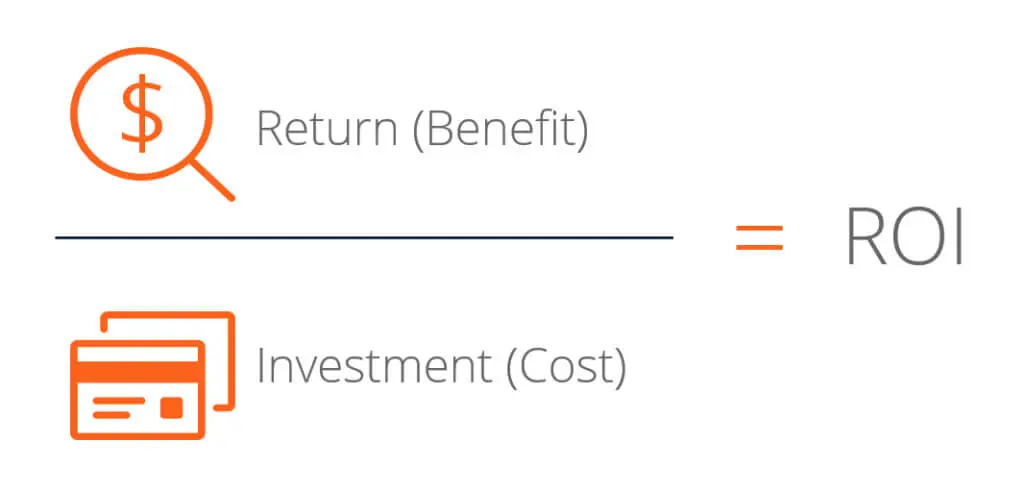 5. Sustainability And Scope
Unlike paid search marketing, organic traffic can sustain a business even if you cut back on your marketing budget. New queries are almost daily, so you'll need organic visibility to maximise scope.
You won't have to invest in all kinds of clicks or advertise every piece of website content to reap long-term benefits.
Drawbacks Of SEO
1. Highly Competitive
There could be many businesses competing for the same spot as you. Although this applies to Google Ads, there is more involved in a website's SEO efforts. So, your site must be the most relevant and trusted source of the searched topic. Only then will you have a chance to improve your SEO rankings. You'll also have to research keywords and phrases people generally use in search engines to get a higher spot on the Google Search list.
2. Time-Intensive Process
SEO demands a ton of time; it can take months, if not years, to improve website rankings for a particular keyword with no guarantee for the same.
3. Quality-Focused
Flooding a website with the exact keywords no longer tricks Google into giving it good rankings. You'll have to regularly provide quality and relevant content to get Google algorithms and people to trust the site.
Writing a high-quality article targeting relevant industry searches can be time-consuming and challenging.
4. Link Building Is Challenging
Google considers inbound links as critical indicators of trust and authority. They are crucial ranking factors that help websites achieve better rankings. However, finding quality websites to link to your site takes much effort and can be relatively time-consuming.
Advantages Of Google Ads
1. Instant Visibility
Unlike organic search results, AdWords serves as a faster way to get in front of potential customers. People use Google Ads; the campaign can instantly place your website in the most prominent position in the SERPs. So, if you're a new business wanting to get noticed quickly, creating PPC ads is the way to go.
Google Ads is often known as a quick way of acquiring new customers and generating a temporary boost in sales.
2. Improved Rankings And Better Reach
Paid search dominates the search engine rankings. Plus, they can appear on both websites and apps. This helps PPC ads reach a broader audience.
3. Improved Ads
PPC ads give you more control over their appearance and space for delivering your marketing message. You can add text and other details like your business's phone number and pricing information to create ads that can dominate the page.
Google also allows you to create visual shopping ads to help people see the products before clicking on them.
4. Targets Audience
With Google Ads, you need not worry about wasting your marketing budget on people outside your target group. The campaign lets you decide who sees your ads by targeting ad placements based on location, age, gender, and interests.
It also allows you to select which website they'll be visible on. On the contrary, SEO marketing is more scattered and may not reach the right audience. In this aspect, the PPC wins the Google AdWords vs SEO debate.
Different industries target different audiences and have other ways to measure or track a conversion.
5. A/B Testing
PPC campaigns allow you to run multiple versions of the same PPC ad to see which one gains the most engagement from the audience.
This can be done quickly using split-test ads, landing pages, and call-to-action buttons. The derived information can be later fed back to the other digital marketing platforms.
6. Tracking Metrics
Organic search hides keyword data for privacy, but the paid search has no restriction. With tracking and analytic software like Google Analytics, you can determine the percentage and costs of converting keywords. This information can then be fed into SEO marketing platforms to improve Google Search results. By having paid traffic, you'll be able to optimise quicker due to increased overall traffic.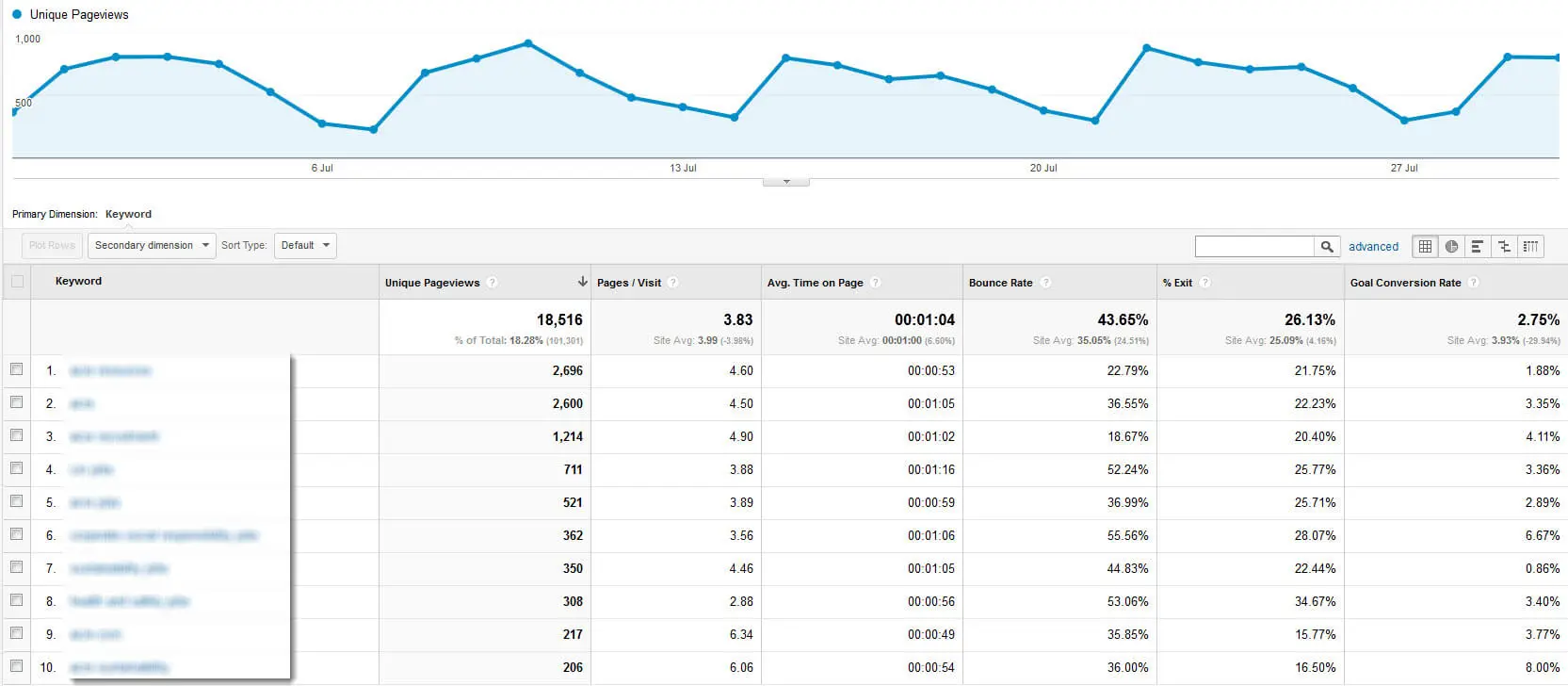 7. When you need it
Unlike an SEO campaign that cannot be turned off, Google Ads can be configured to only run in the hours your business runs—booked out? Pause your ads and slow the rate of leads and sales down, quiet? Turn things up.
Drawbacks Of Google Ads
1. Expensive
The cost per click in paid search is relatively high, especially if your business caters to an international audience or very competitive keywords. If you don't spend time optimising ads to reach the target audience, you might spend more than required.
Additionally, you'll have to keep investing in Google Ads to stay in business; if you stop spending money, the ads will stop running.
2. Constant Monitoring
It's easy to set up PPC ads and leave them to run, but they might not always reach the right people. Suppose you're reaching out to a broader group audience. In that case, you'll be exhausting your budget without receiving much engagement. At the same time, if your audience is small, your Google Ads may not even be seen.
That's why it's essential to monitor the PPC marketing campaign to review its effectiveness regularly. This will give an idea of what is and isn't working to make changes accordingly.
Google Ads vs SEO — Which One Should You Choose?
The SEO vs PPC debate will continue even in the long run, so which is the best marketing strategy? There's no definite answer to this question, as it varies depending on the type of business and your website objectives.
You'll need to evaluate these factors to understand which marketing tool is the best for your business. Ideally, the Google Ads campaign is recommended for new businesses or start-ups that wish to get targeted traffic quickly to find customers, test their products, or even make sales. You'll have to pay a cost when someone clicks on your ad, but it guarantees instant results.
For example, if you have an eCommerce site and wish to overcome competition quickly, investing in PPC ads would be worth it. Improving rankings organically using SEO would be best for an informational website promoting a business.
SEO and Google Ads have drawbacks, which we've already highlighted above. To overcome them, it's best to opt for an integrated approach while formulating an online marketing strategy for promoting your business.
Consider short and long-term business goals. You can invest in PPC ad campaigns and compliment them with the right amount of SEO to sustain your ranking. There are many benefits of running SEO and Google Ads together, which We'll now discuss.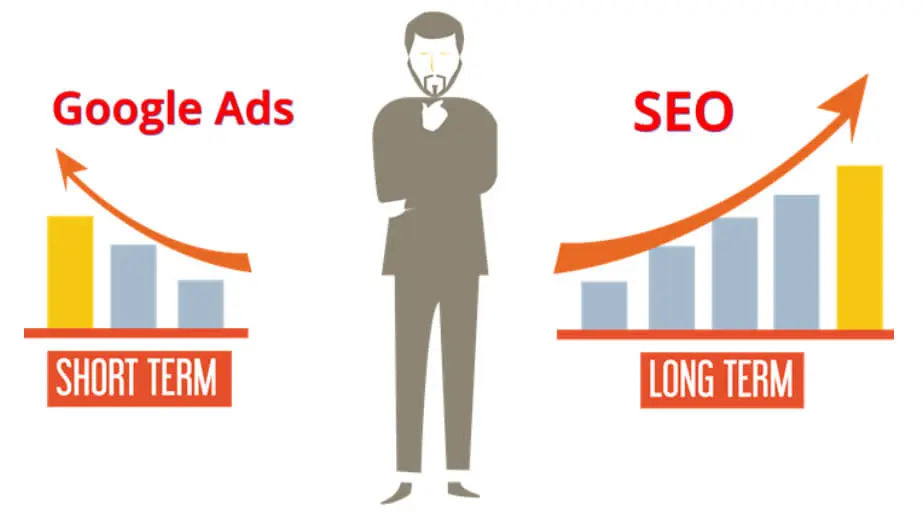 Using Google Ads and SEO Together
It's better to use Google Ads and SEO in synergy, as both come with their own set of pros and cons. Most marketers also recommend using Google Ads and SEO in their online marketing campaigns to increase exposure and leads and improve conversion rates. Going by the AdWords and SEO statistics enhances the online potential of any business or brand.
We'll discuss the benefits of running SEO and PPC campaigns together instead of continuing the SEO vs Google Ads debate.
1. Increase In Brand And Business Visibility
Using Google AdWords and SEO doubles the site's visibility your business can get in a search. Feeding keywords and conversion dates can do this into organic search (SEO). Your PPC ads and organic results will increase the number of opportunities for searchers to visit your website.
2. Using PPC keywords To Improve SEO Ranking
You can use Google Ads to bid for the same PPC keywords that target SEO. This helps ensure more exposure for the long and short-tail keywords. Furthermore, PPC allows you to test your keyword strategy to determine the most effective keywords for long-term SEO campaigns.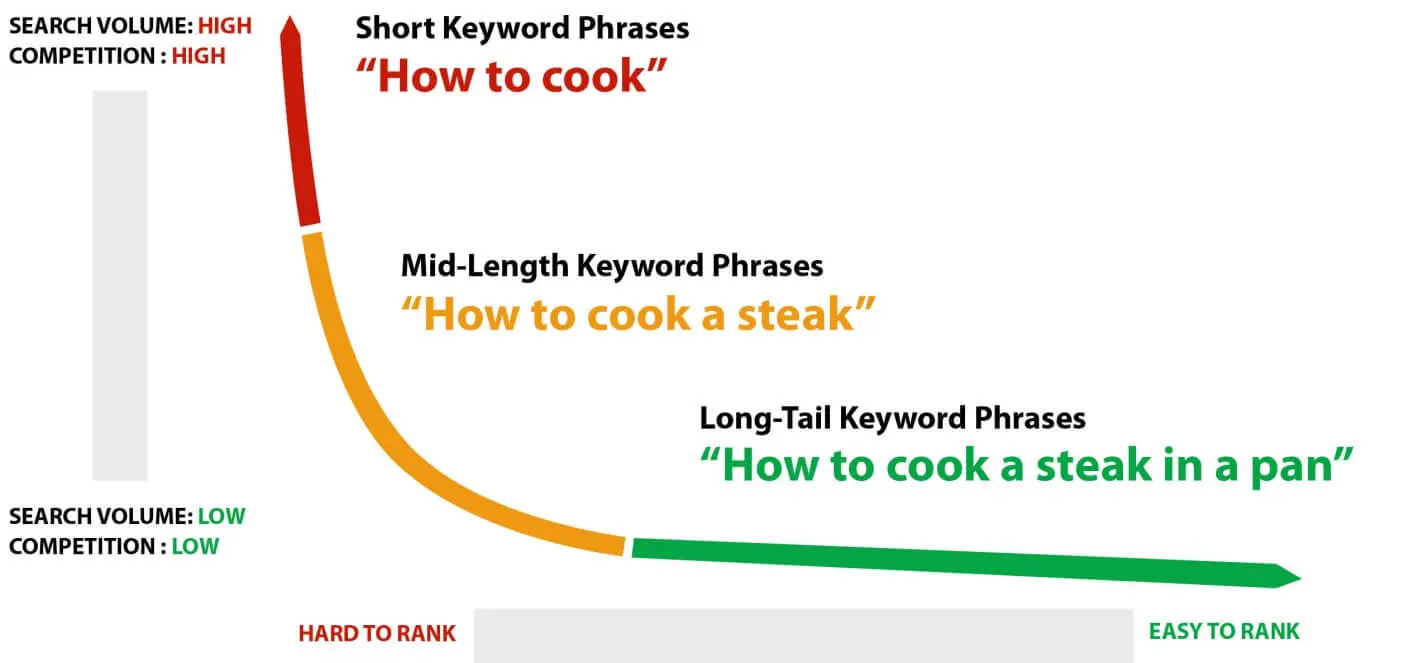 3. Boosts Traffic
SEO and PPC ads together provide the best chances of boosting and earning valuable traffic. Promoting a business with the help of Google AdWords will help you generate traffic quickly. But when you use SEO marketing strategies with it, you'll get long-term traffic.
Do Google Ads improve SEO?
While Google Ads can undoubtedly help with SEO, it's important to note that it doesn't directly improve your website's search engine optimisation or rankings within search engines. SEO involves optimising the ranking of your website on search engines like Google through strategic changes and off-page work like link building and branding to look more authoritative. This makes your website more visible and relevant to users.
One way to increase the visibility of your website is through paid advertising, such as Google Ads. By featuring your website at the top of search results pages, you can potentially attract more traffic and improve your ranking on search engines over time. However, remember that this does not directly affect your website's rankings or SEO.
To optimise your website's SEO, it's essential to focus on factors such as creating high-quality and relevant content, improving the user experience, and acquiring reputable backlinks from other websites. These efforts can help elevate your website's ranking on search engines and increase user visibility.
So which is better? AdWords or SEO in 2024?
To summarise, SEO and PPC ads are not competitors when choosing the right digital marketing strategy for your brand. The final decision is up to you as it depends on the nature and goals of your business.
Both marketing strategies are different and have their advantages and disadvantages. Speaking with a professional can help boost your overall return on investment.
If you ask us, investing in SEO and Google Ads is best to grow your business online. Together, they improve brand visibility and traffic, increasing the number of leads and sales.
The integrated approach balances the downsides of using organic and paid searches individually. With AdWords, you get instant results, but SEO is needed to sustain long-term online success.
However, it's important to note that both strategies need you to spend significant time and money growing the online business. So make sure you consider factors like your website objectives and budget before reaching a decision.