Search engine optimisation has become a scary place. Research, AI and machine learning have revolutionised the internet. From monitoring our browsing behaviours to accessible data, Digital Marketing will never be what it once was.
A shift in marketing sees world-leading businesses losing their advantage of benefiting from sophisticated data analysis. Small businesses can now use this data to grow as quickly as the giants.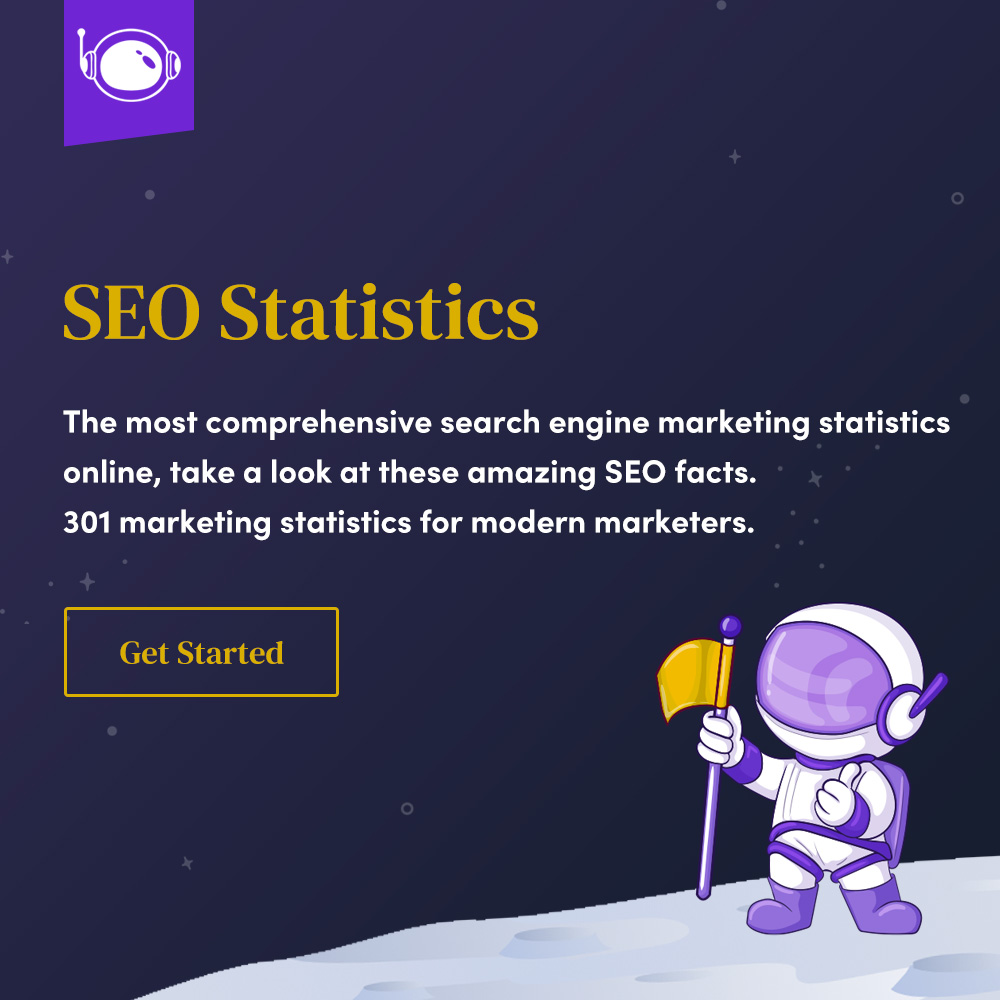 Over recent years, case studies and researchers have come out with amazing marketing stats. SEO, video, mobile, conversion rate data, and even voice search. Some statistics are more believable than others, giving us a glimpse into the future and what it may hold for the world of digital marketing.
Online tools have made it easy for the average company to access an infinite data library. Data helps improve everything from conversion rates to user behaviour and enhanced SEO.
Popular software tools gloating about the sizes of their databases and how many records they have:
ahref — 170 million domains, 3 trillion known URLs, 48 petabytes of storage (50,331,648GB)
SEMrush — analysed 17 billion keywords, 585 million domains, and 21.4 trillion backlinks.
Moz — 35.5 trillion links indexed, 500 million keywords, 5.4 trillion pages discovered
Majestic — 2.1 trillion URLs crawled, 8.4 trillion URLs found
Mangotools — 9.5 trillion backlinks, 2.5 trillion URLs crawled
As you can imagine, having access to these tools is of enormous value. With endless features, reporting, and data manipulation, all the data is at your fingertips.
These tools are not cheap, but free tools are available with more than enough data to help. Data showing the growth of the digital age combined with machine learning and AI is making for an exciting online experience.
Fortune 500 companies are helping to provide conversion data, visual insights and groundbreaking technologies to further digital advancement. Companies like Google and Amazon are bringing out new features and giving developers uncapped hardware usage to help push the new evolution forward.
It's an exciting time to be alive; with databases increasing and machine learning becoming more popular, a new age is ready to form.
Without further ado, I introduce to you the biggest, the best, the most up-to-date and accurate digital marketing statistics list for 2024: