Are you eager to bolster your brand's trustworthiness? Utilising a brand video is a fantastic strategy for achieving this goal! Brand videos can supply your audience with an engaging method of gaining more knowledge about your brand, cultivating loyalty, and establishing trust.
Fabricating a robust brand identity is vital for any enterprise. A high quality brand video distinguishes you from your rivals, promotes customer loyalty, and enhances your visibility to a broader audience.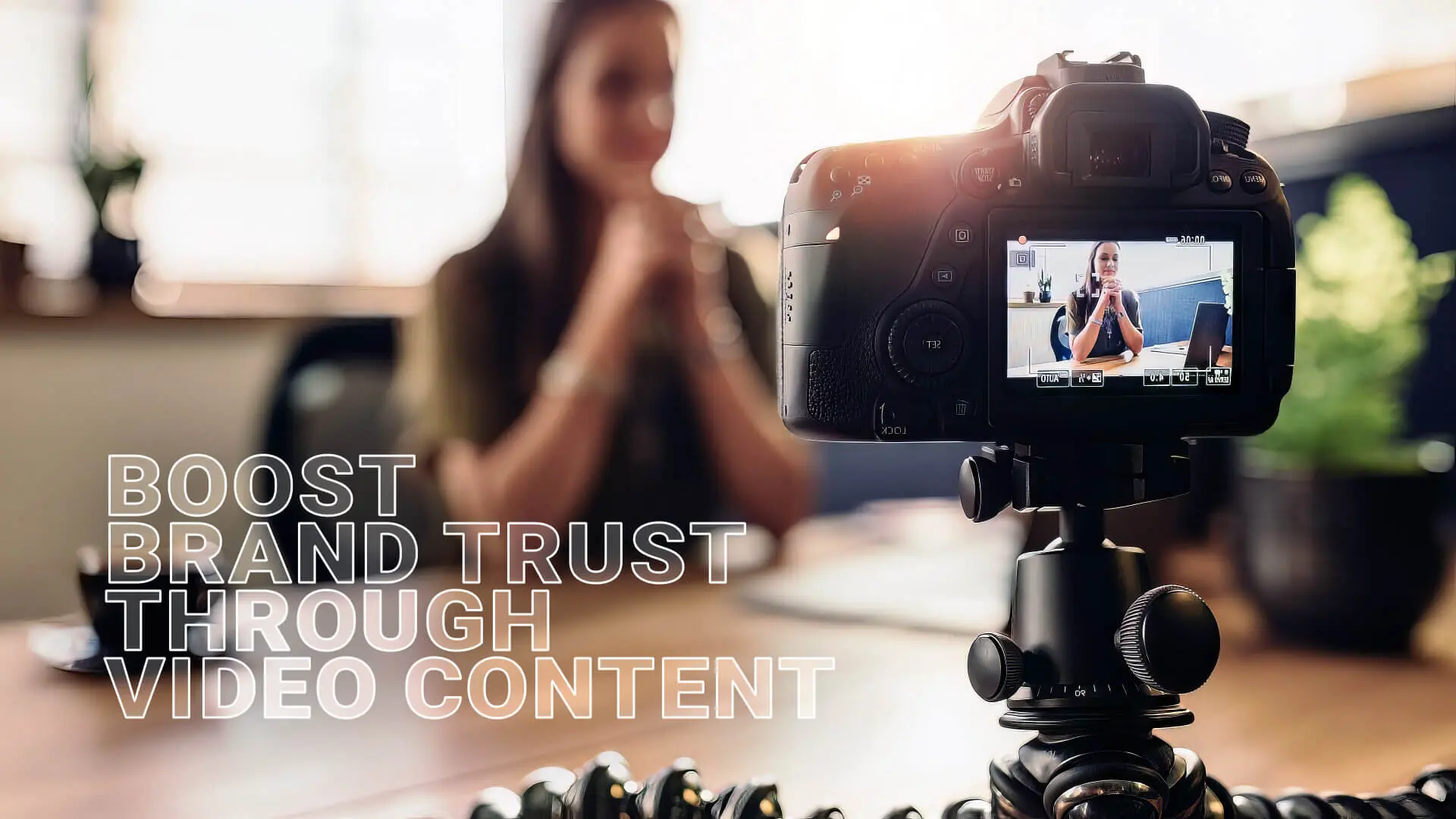 Your brand merges elements such as a name, term, design, symbol, or other distinguishing features that identify your company or product. Crafting an unforgettable brand identity begins with understanding what makes your company and product unique, then encapsulating this in your own brand video and communicating it to your target audience. Doing so can create a lasting impression and build a loyal customer base.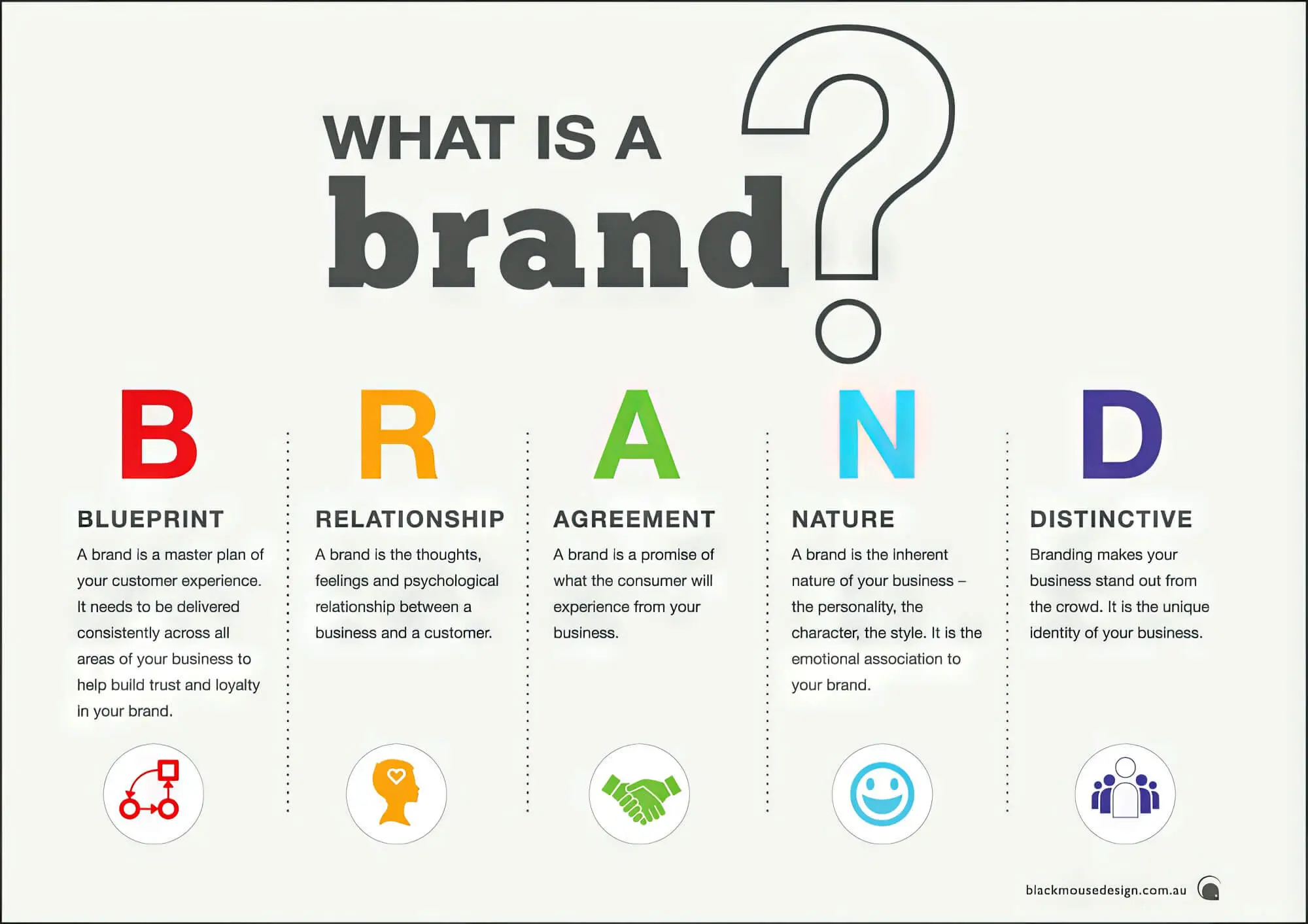 Today, we will demonstrate how compelling brand videos can forge an engaging connection with your audience, exhibit your brand's values and beliefs, and evidence the quality of your products or services.
We'll discuss five strategies to help you utilise video content, such as brand awareness videos, to enhance brand trust. Ranging from customer testimonial videos to webinars, these tactics will aid you in maximising the benefits of your video content and forging sturdy relationships with your audience. So let's get started on how to boost brand trust with video!
How To Strengthen A Brand's Trust Through Video Marketing
A strong brand is your ticket to higher sales and large profit volumes. Whatever your business goal is, the ultimate aim is to earn money out of it.
A strong brand helps you thrive and create your unique image in today's competitive world. As a result, you will stand out, earn business from it, and create something bigger than yourself. As they say, people die, but a well-developed brand continues to live for centuries.
However, building trust and a brand is a challenging task. Besides, you will not complete the project in one go, which is a continuous process. But how do you build a brand? Is it that easy in today's digital world?
Creating a compelling brand image demands creativity, a strategic mindset, and an understanding of your company culture, particularly in a fiercely competitive marketplace. The best way to create a brand that customers recognise is to experiment, adapt, and consistently put in the effort.
An effective way to create a brand image is through content. Of all the content forms, video content is the most powerful and effective. It offers results on a grand scale and is consumed by everyone.
While the other content forms have their limitations, video content is easily grasped by people of all age groups. Here are some effective ways to build a brand using video marketing. We will also examine strategies to help you gain your customers' trust.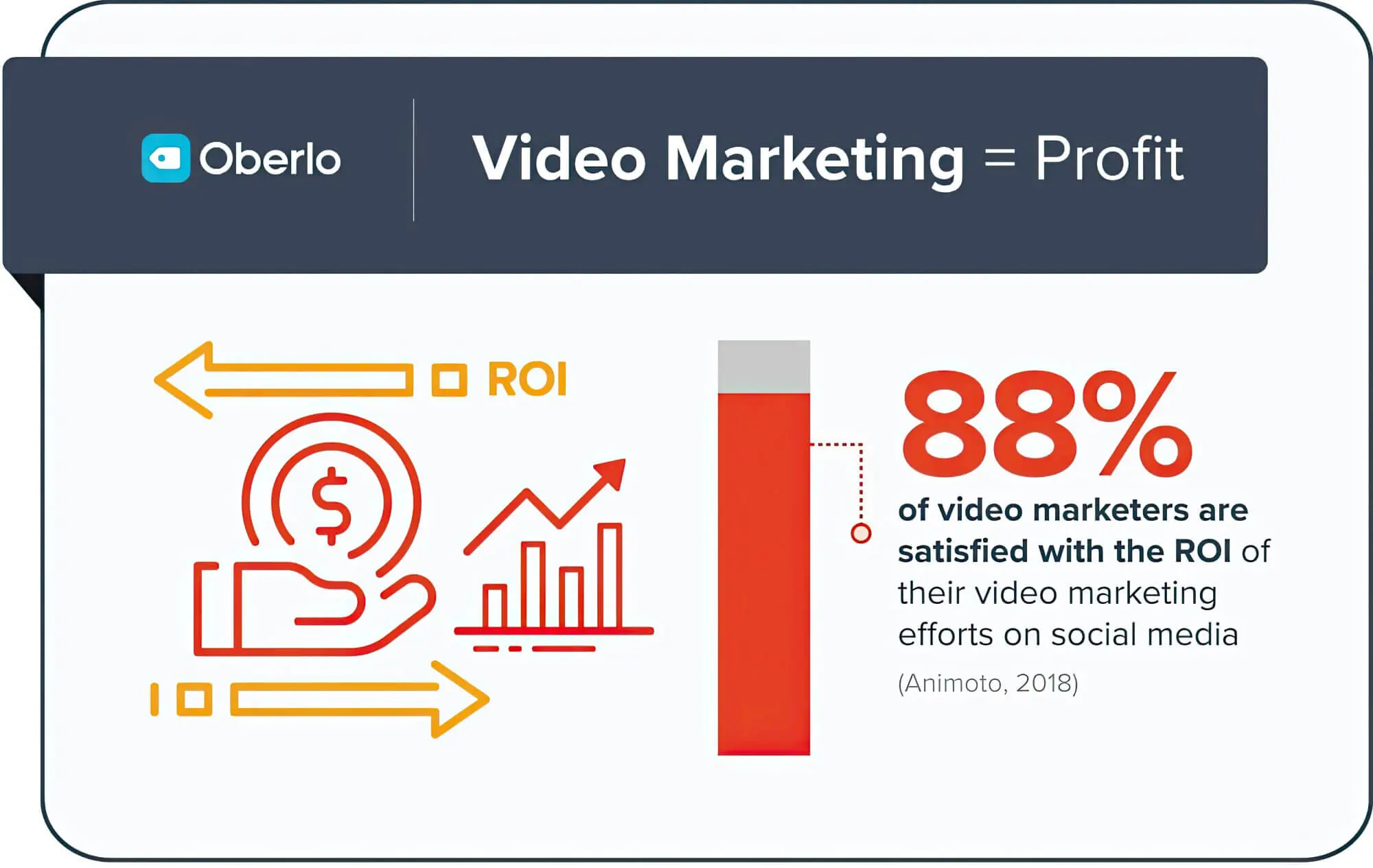 Video Marketing: Why Should You Consider It?
Video marketing has become a fundamental practice for leading businesses and budding brands. The statistics repeatedly indicate the beauty of video marketing. And if you aren't convinced, here are a few statistics and statements for you to reconsider.
All these statistics indicate different things. However, one core conclusion from these statements is that video marketing is more enhanced than ever. It is one powerful marketing tool you can use in different ways and has been proven as one of the successful digital marketing strategies.
It is also possible to use video marketing for SEO. Videos help search engines understand the content on a page better than words. Search engine crawlers benefit from videos embedded in web pages because they gain additional information about the content and intent of the viewer.
Using a video can also increase the chances that your chosen topic ranks higher in search engine results. And when you share videos across social media platforms, this can increase exposure and generate more engagement with content, which can also increase search engine rankings.
Is It Hard To Create Video Content?
It is easy to create videos with minimal resources and a minimum budget, given that so many editing tools are available. Don't let the fear of starting something new stop you. Although this guide focuses on boosting your brand through video marketing, here is a short rundown of how to get started: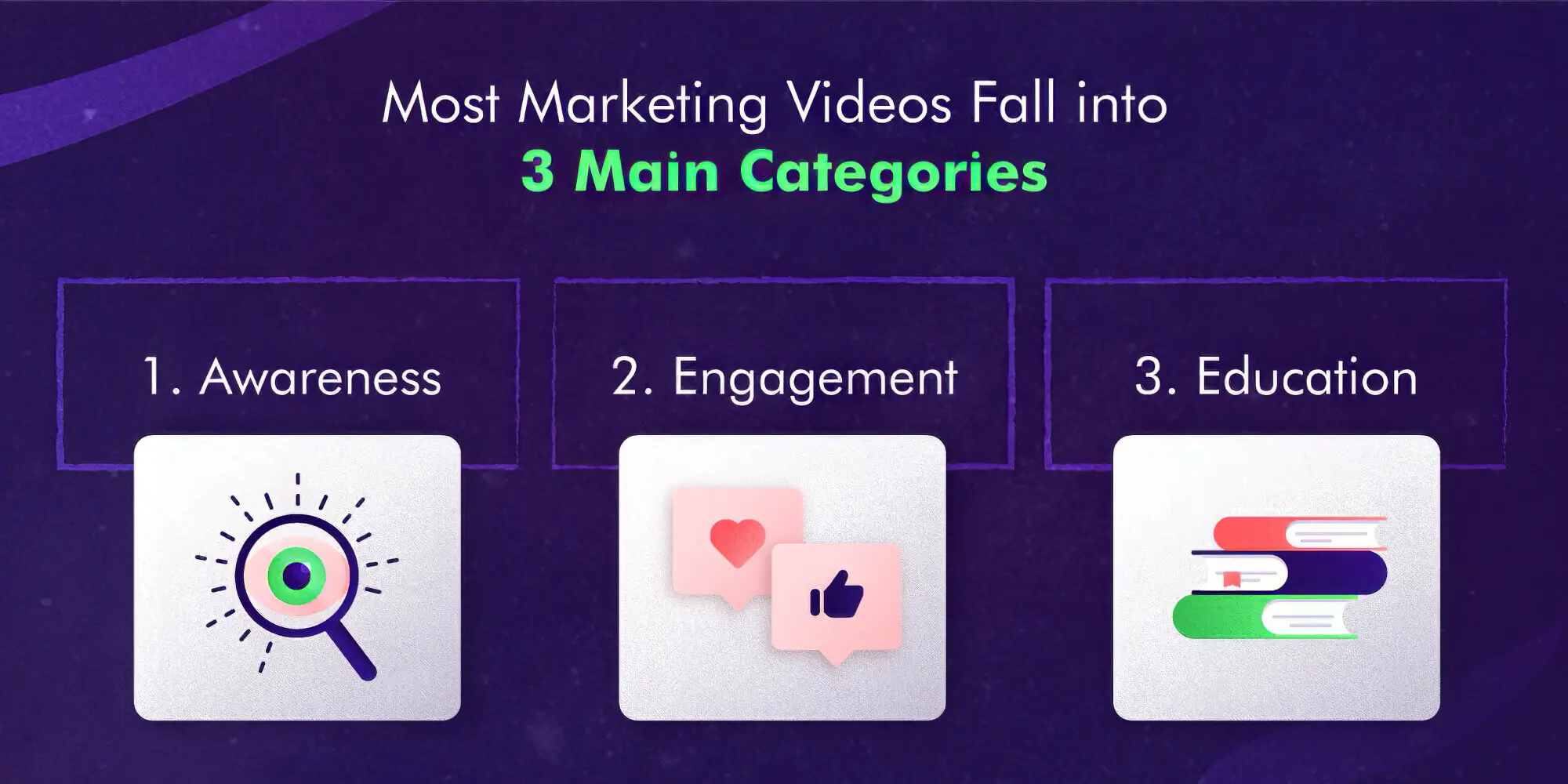 Step 1: Do Some Research
The first step is looking at different competitors and marketing psychology guides to help create a powerful message for your video. This should include the principles of persuasion, the elements of emotion, and the storytelling techniques. It should also include the design elements that will make your video stand out.
Step 2: Create Video
Once you have a clear idea of the message you want to convey, you can begin creating the video. Even a modern smartphone can be utilised instead of a professional camera, especially when creating an explainer video.
Step 3: Edit Your Video Format Online
Once you have created the video, the next step is to edit it online. You can do this with several video editing apps, such as Adobe Premiere Pro. Here, you can make changes to your video quickly and easily.
Step 4: Share Video Online
After editing your video, it can be shared online across various digital platforms, which could range from social media and your own website to platforms like YouTube. This strategy is particularly effective for event videos and ensures a larger audience engagement.
5 Ways To Increase Brand's Trust Through Video Marketing Campaigns
1. Create Your Brand's Story
In today's era, millennials and GenZ make up the majority of consumers. What makes a brand memorable is how you differentiate yourself from others. Their desire to be associated with brands and businesses with a unique edge and a greater purpose draw them to these businesses.
Now, every business is unique. In the past, it was not necessary to emphasise the uniqueness of business from every angle. To succeed in today's market, you must establish a distinctive image. And videos are an easy way to do this.
Taking advantage of video to craft your brand's story and image is a wise step since videos are remembered for a longer period of time, as they are reminiscent of something seen before.
A brand story is something that familiarises the audience with your business. These cornerstone videos establish your root identity and play a pivotal role in building brand loyalty. Over the years, brands have taken creative risks to tell their unique stories and build brand trust.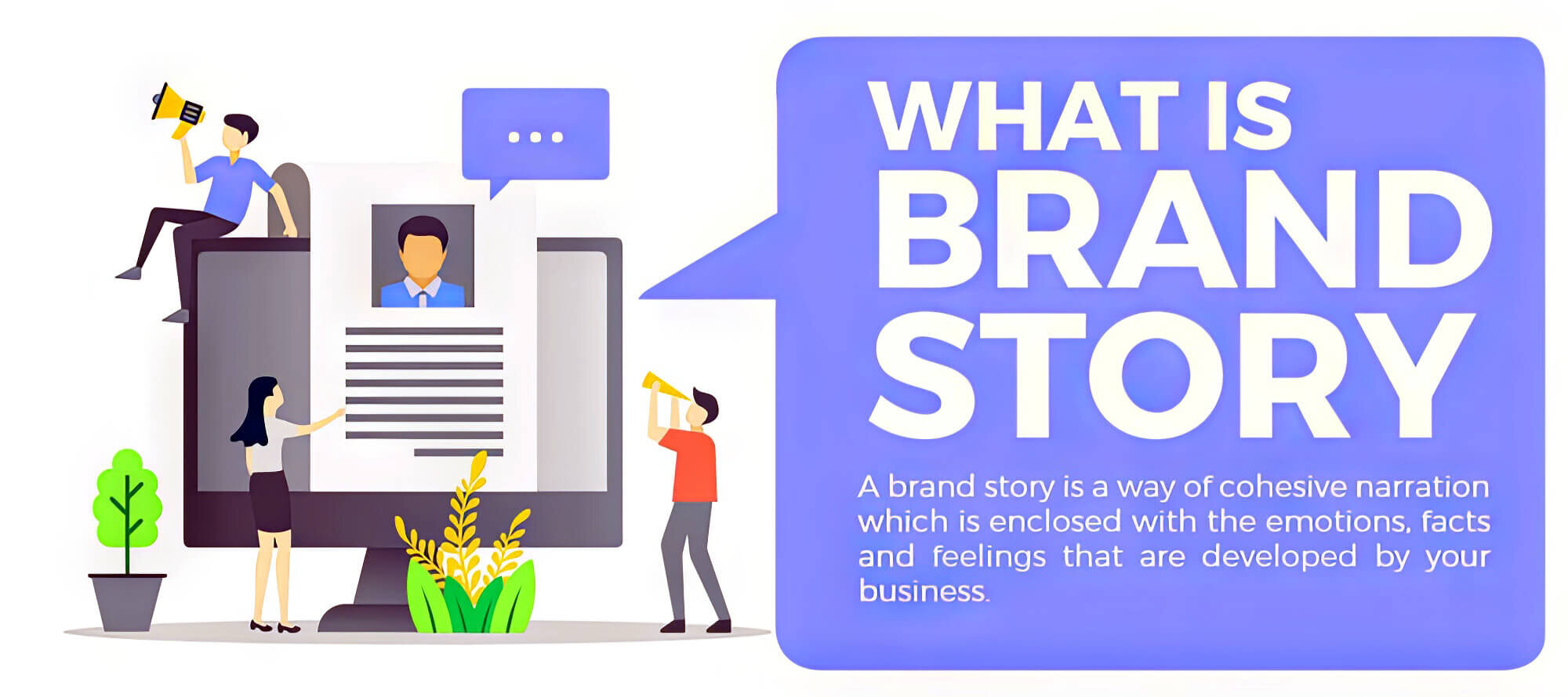 Before you begin writing your story, you need to decide what the highlights of your brand are. Write down the challenges, mission, vision, core values, impacts, and social environment that make up your brand. You can start by creating a narrative describing your audience's expectations. But, do not make it a product or service video; instead, make it a way to connect with them.
Brand stories are timeless content designs that can be revised and used repeatedly. Here are some topics that you can include in your brand story.
Brand story straight from the founder
A creative video with clarity of the brand's foundation, mission, vision and core values
Unique manufacturing practices or development phases
The brand's USP
Working environment, employees and customers that make your brand
How the idea of forming a brand emerged
Social responsibilities performed by your brand
Your efforts to address environmental and social impacts
You will use this video on your website, newsletters, social media channels, and other platforms, so it is important to represent the ideal brand image you are establishing. It's also important to reform these videos when the times change to align with new values.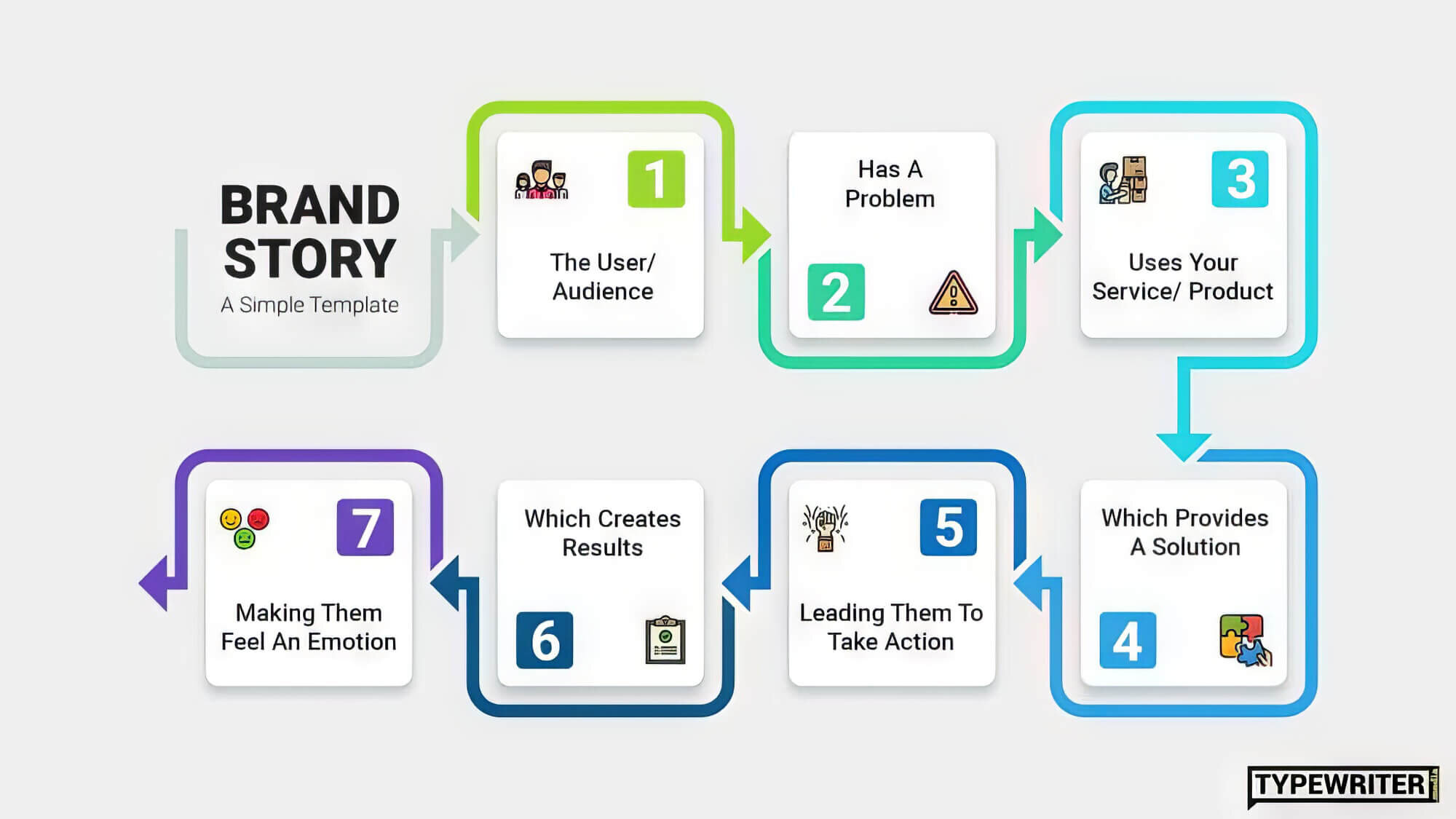 2. Get Video Customer Testimonials
"A customer talking about their experience with you is worth ten times than what you write or say about yourself."
Client testimonials are the cheapest yet, most effective marketing tools to build brand trust. While all the marketing efforts talk about how great your brand is, customer testimonials do the same, except that your potential customers become your brand advocate.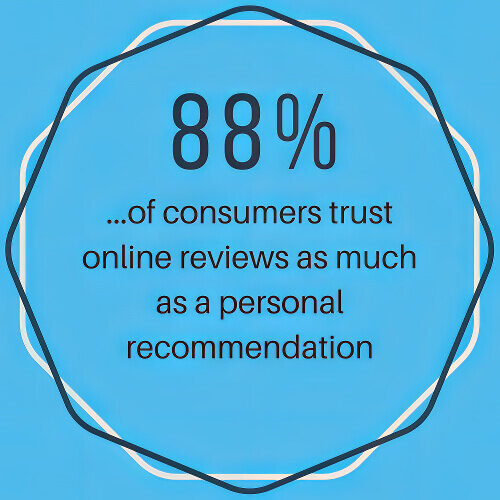 There is no doubt that word-of-mouth marketing is a brilliant strategy that offers endless benefits. Here are some statistics to prove the effectiveness of word-of-mouth marketing.
The time has come to leverage this organic tool. Video testimonials are 100 times more effective than written or image testimonials. So, when your brand has a face, people tend to trust it more.
Your customers can become advocates for your brand by sending video testimonials explaining how your brand helped them. The most basic testimonial video should include the customer's problems, how your product or service solved that problem, the relationships you created, how satisfied they are and why others should try your brand. It would be best if you also refrained from scripting your video. Instead, let your customer speak naturally. The user will be more engaged, and the genuineness of the testimonial should be evident.
And don't think this is any different for B2B companies. Video testimonials can be just crucial for B2B marketing strategies.
Now, you shouldn't shoot testimonial videos professionally. People appreciate the flaws and unnatural canniness in the video. Ask your customers to shoot their testimonials and send them over to you. Use online video editing software to make necessary edits to the video. Add brand templates and music and smoothen the video flow before uploading those testimonial videos.
Testimonial videos should be on your landing page, product sales page, social media, and advertising campaigns. The more people see others advocating your brand, the more likely they trust you.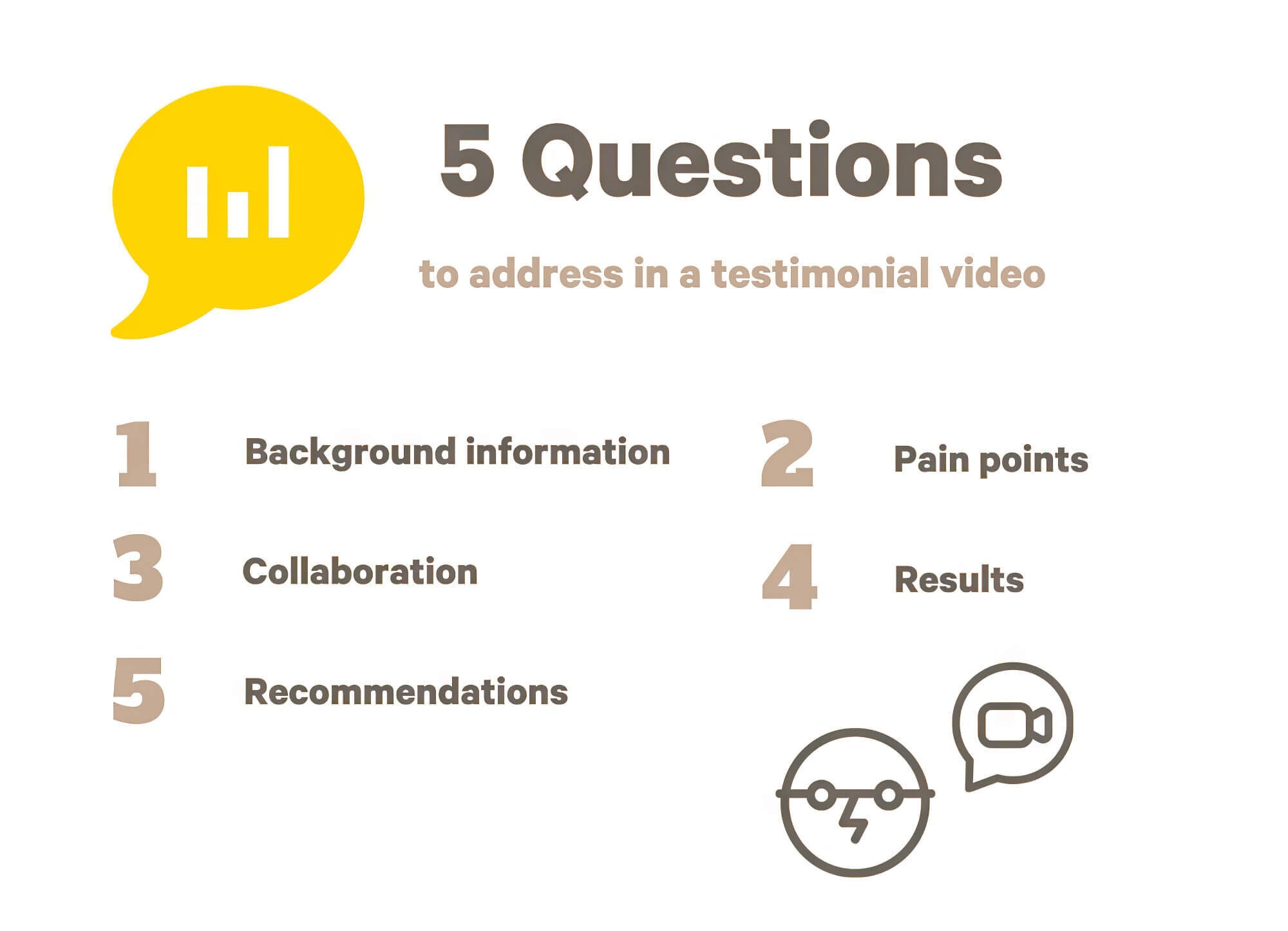 3. Use Videos To Get Direct Customer Engagement
There are hundred different ways to use videos for brand engagement creatively. When your audience can connect with you, they will trust the brand more closely. But you should use marketing videos for more than one purpose. For example, you can use them to start conversations and open lines of communication.
But how to create engaging videos? What are the ideas one could use? Let's take a look:
Stories
Company story videos than posts generate more views because they are interactive and engaging. Instagram and Facebook stories are prominent social media platforms for stories. Create an exciting series, polls, and Q&A on stories.
By conducting polls, you can gain a deeper understanding of the minds of potential customers, viewers, and followers. You can use the statistics to increase engagement; however, you can also use them to make necessary changes to products and services. It only takes five minutes to create attractive Instagram stories. However, the engagement these stories would generate would be unimaginable, which only leads to building trust with your customers.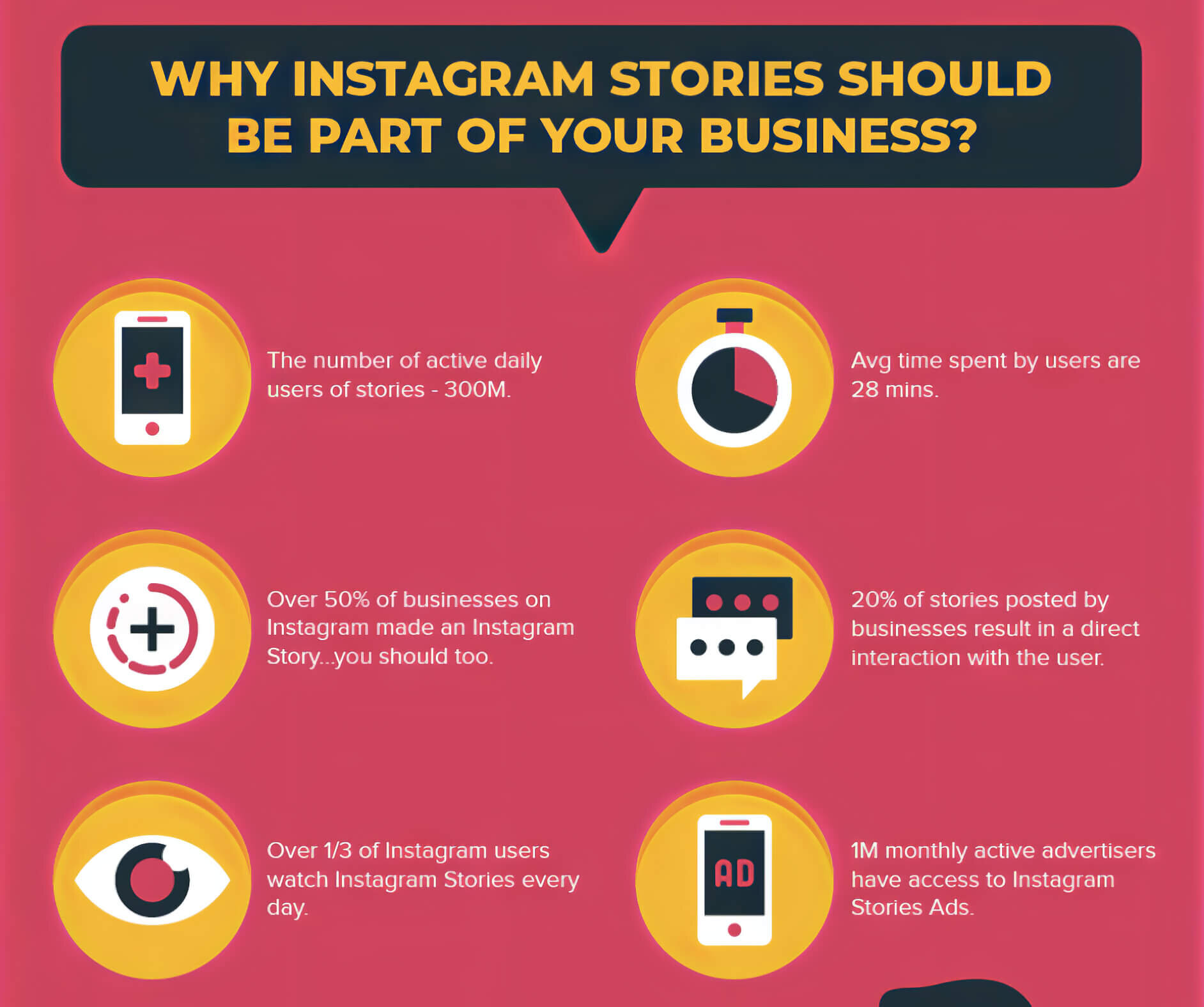 Ensure you are aware of Instagram Q&A sessions. Create regular Q & A campaigns and encourage your followers to ask you questions, doubts and queries. As a tip, instead of responding in plain text, answer them directly in videos. Your audience will feel more connected and continue building trust with your brand.
Live Videos
Live videos are viewed three times more often than regular videos.
A live video lets customers see that your company is more than its products or services. You could use a live video for several purposes, including
The launch of a new product or service
Inviting an industry leader to talk over certain issues
Taking you to live events
Announcing a giveaway
Announcing results
Making important announcements like changes in brand values, the addition of a new branch or the introduction of new services
Host free classes- cooking, dancing, fitness and much more
The use of live videos has statistically proven to be effective in building trust with your brand. So, make them a regular feature and promote them heavily.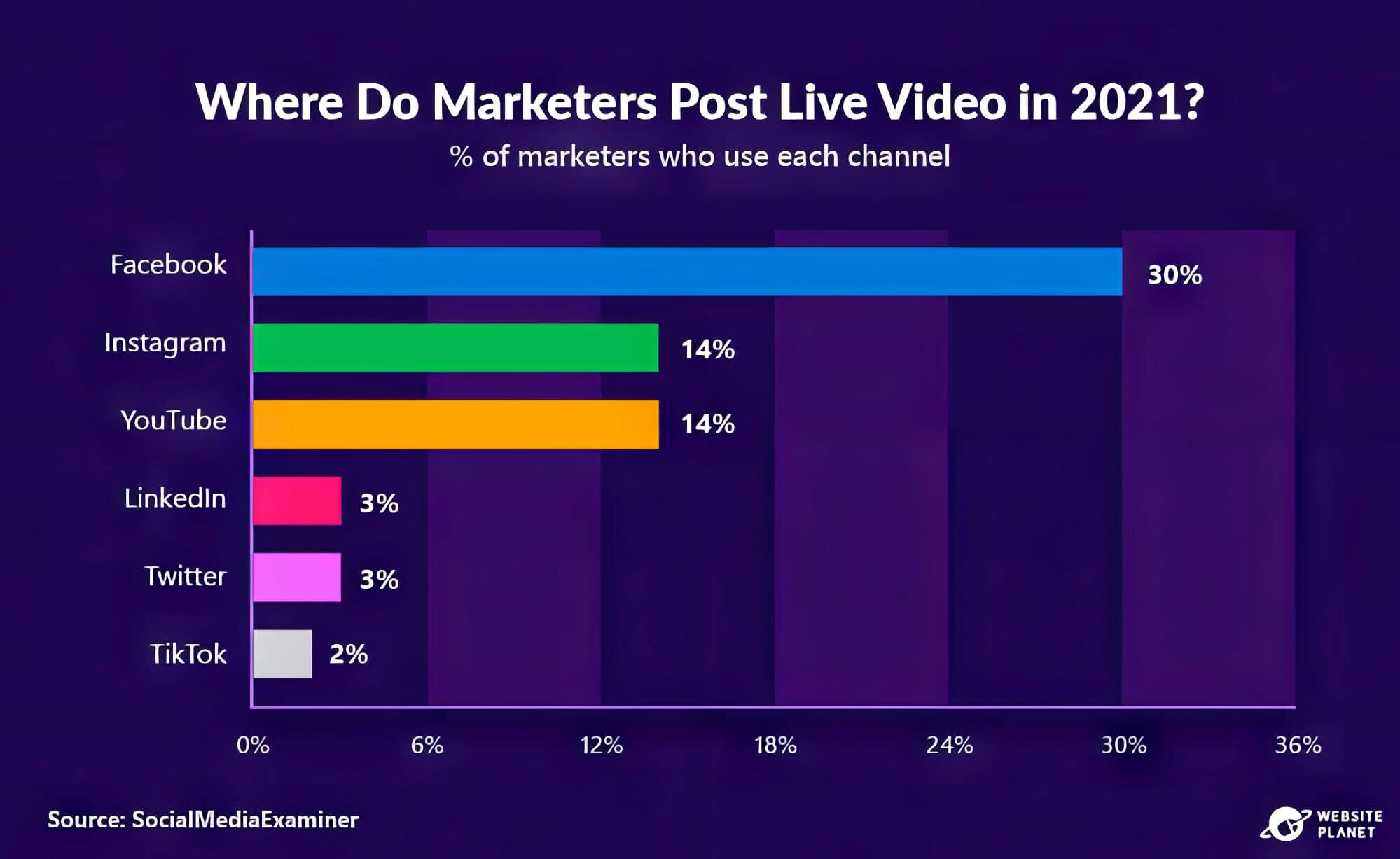 Webinars
Webinars are more or less like live videos. However, they allow you to restrict entries and make them exclusive for a few visitors and invitees. Webinars can also generate income through subscriptions and conversions. You can also host paid seminars and classes for your audience to educate them on a topic related to your product or service.
Interact With Comments
Whatever you do - don't leave your viewer's comments unanswered! It would be best if you always put time and effort into replying to your follower's questions and comments. Even if they are not your customers yet, they have the potential to convert into well-paying customers.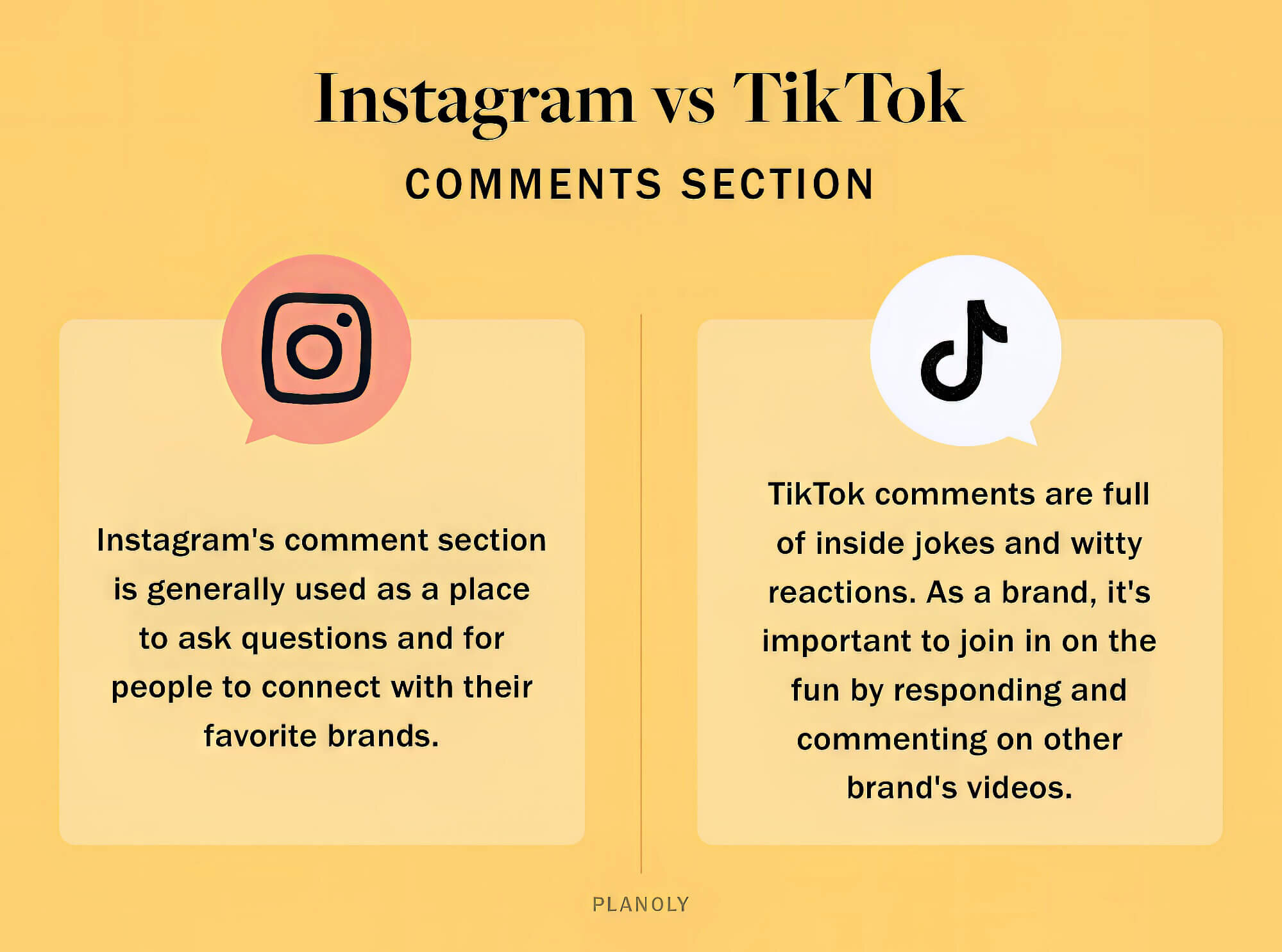 Respond To Public Content
It is important to remember to use your brand's voice to respond to public content on social media in an appropriate, helpful and informative way. You can use your platform to share valuable resources, provide accurate information, and support those in need.
Additionally, you can use your brand to promote positive messages and initiatives that align with your values. Doing so will help to create a loyal following and foster a sense of community with your followers.
Answer With Videos
Including video content in an FAQ section can be extremely helpful to customers. Videos enable customers better to understand the answer to their questions than text alone.
Adding video content can be especially useful if you have more complex questions that are hard to explain in writing. Additionally, customers can hear and see the person answering their questions, which can help establish a more personal connection with them.
A video marketing strategy incorporating interaction goes beyond one platform or method - it encompasses everything.
4. Create Educational Videos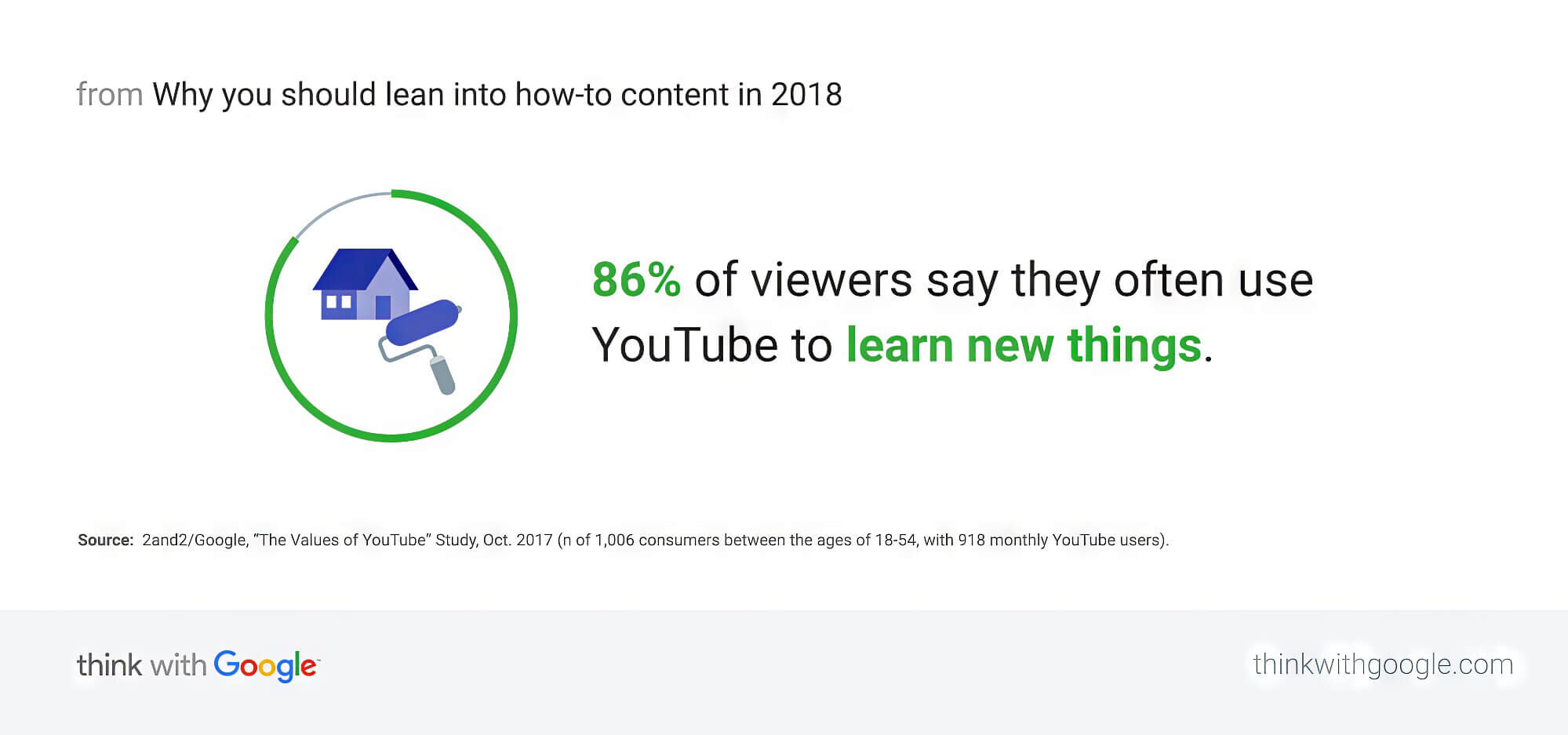 Are you looking to boost your video marketing campaign? You can be more than just a brand focused on products, services, and sales. Instead, be a brand committed to helping your audience solve their core problems.
Start by researching to understand the issues that matter to your target audience. Then, create explainer videos and content that provides solutions to those issues and features your products and services as part of the solution. Consider leveraging YouTube, social media channels, and newsletters to get your video content out there. For example, here are a few video ideas you could focus on:
How to use your product or service
Peculiar characteristics of your product or service
How to assemble your product. If it's a technological product, how to initiate a setup?
Different ways to use a product
Related videos from your field.
If you need help with educational content ideas for your explainer videos, head to Google and conduct relevant searches around your products or services. Look at competitors' videos and see how they differ.
Find your target audience and niche, and create interesting, engaging, and helpful videos. If you are a fashion brand, you might create videos to help you style for different seasons or new collections. You might make cooking tutorials or kitchen hacks if you sell food products or kitchenware.
Once you have your ideas, gather the tools you need to make and shoot the video. You can upload educational videos to several platforms and advertise them on your social media account and stories.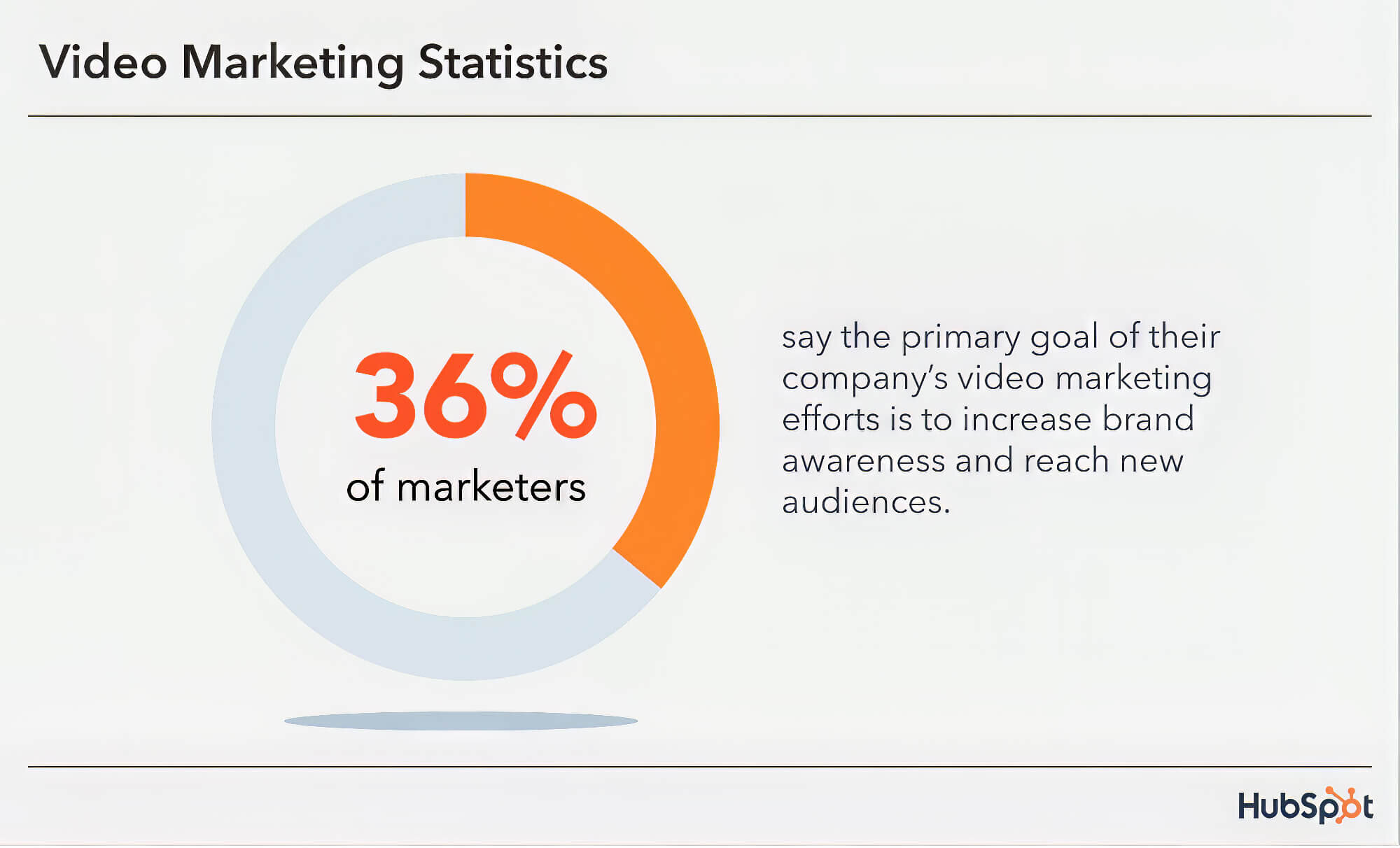 5. Highlight Your Industry With Videos
Ensure your video marketing content shows your audience that you understand your industry. If you claim something, you should be able to back up your claim. Host seminars and webinars with industry experts and inform your audience about the latest changes in the industry.
It would be best if you were a pioneer in your industry, ensuring that innovations, technologies, and research get noticed.
Engage industry and tech experts to review your products. When a recognised voice in the industry endorses your product, it establishes credibility and trust. And we suggest you always strive to be a brand that is adaptable and reforming.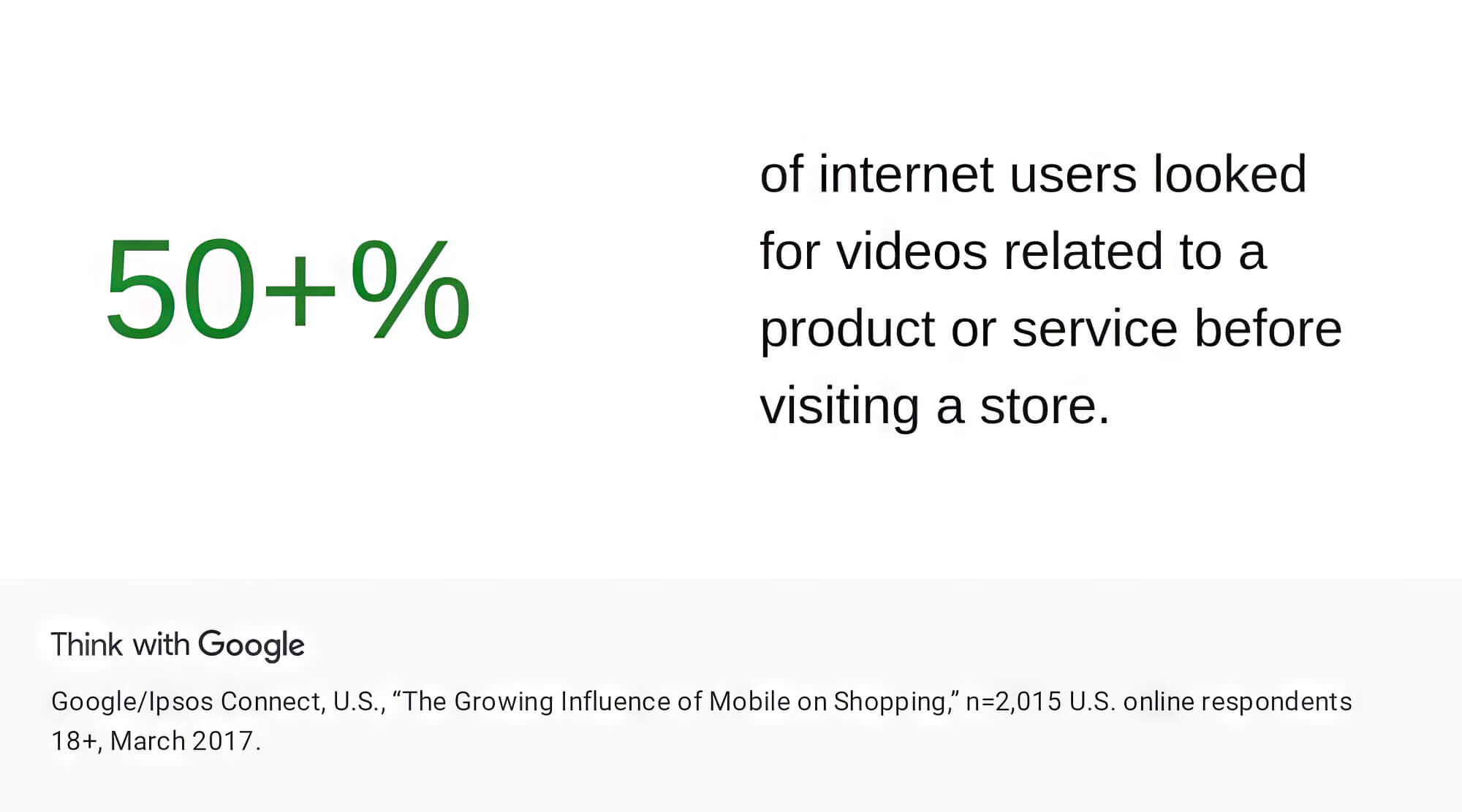 Harnessing the Power of Video Marketing to Build Brand Trust
Are you using a video marketing campaign yet? If so, keep up the excellent work and improvise the methods and techniques. Ensure the video resolves the core purpose and stays true to its objective. Refrain from fooling people into thinking something you aren't because being authentic is easier than deceiving them. Besides, people tend to connect with brands that portray genuineness instead of perfection.
Make video marketing a prominent part of your marketing strategies and begin allocating budgets to it. You should include video content in every interaction between you and your audience, including social media, websites, emails, and others. Plan your marketing calendars and begin making videos.
Do you want to use video to supercharge your marketing strategy? Our team can provide you with the tools and expertise to create a custom-made plan, monitor its progress and optimise your website to ensure it's ready to capitalise on the increased conversions. Get in touch today for more information or to speak with a team member!