Every company, whether a startup, product, service, or big corporation, aims to create brand awareness to capture the target customers.
Brand awareness has been the top goal of most B2B and B2C marketers for years. The logic behind this thought process is simple: for your business to thrive, people need to know about it.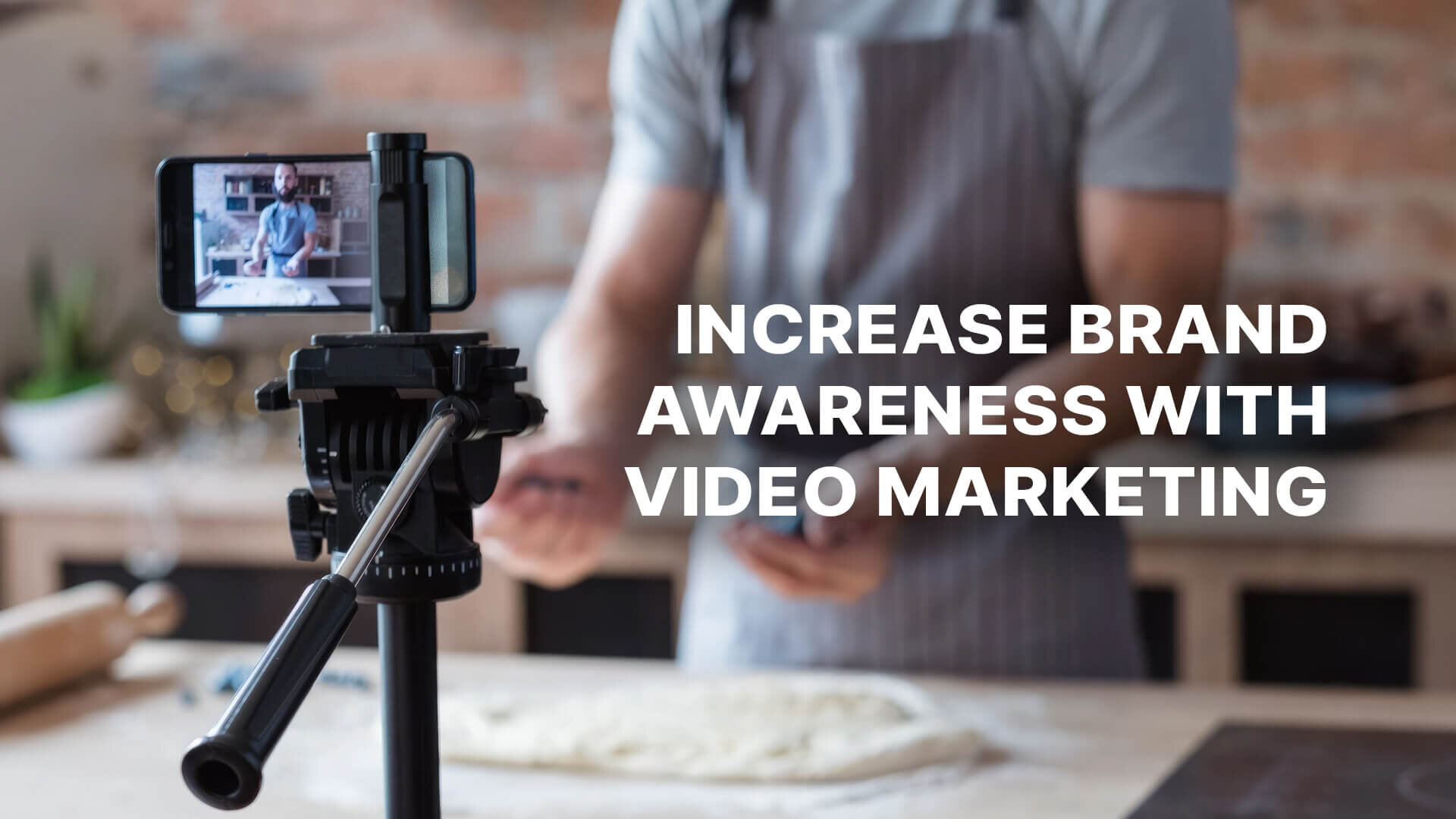 However, it's not enough to simply follow what others are doing. To achieve your marketing goals, you need to do it better.
If you haven't taken brand awareness seriously before, now is the time to start. In this article, we'll discuss the importance of brand awareness and how you can use video marketing to boost it.
Importance of Building Brand Awareness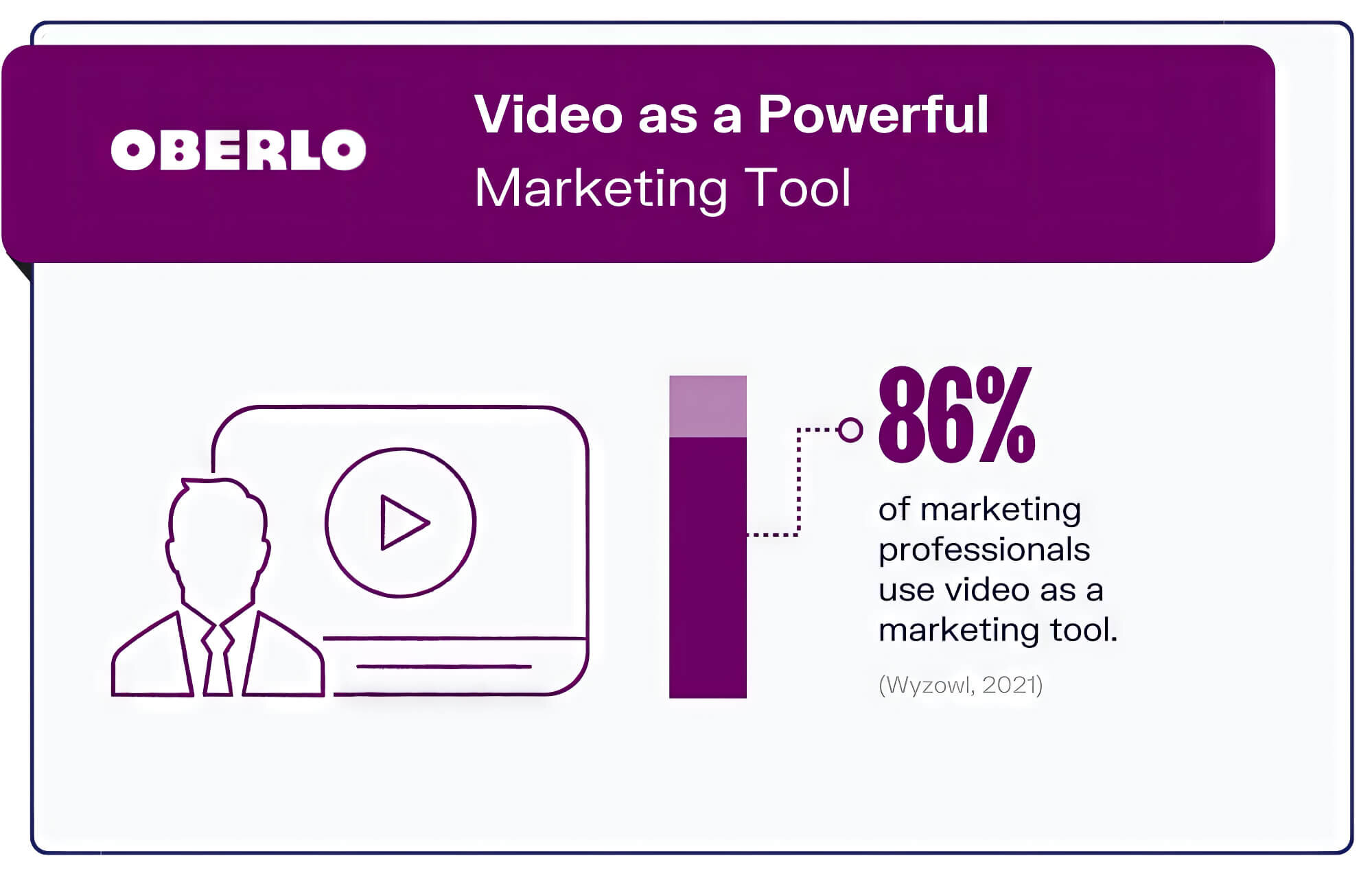 Brand awareness is crucial because it's the first step in the customer funnel and the beginning of a brand-customer relationship that can evolve into a long-term, loyal bond between the two.
Brand awareness is the customer's ability to recognise a brand, associate it with a product or service, and understand its offerings and value.
Brand awareness can exist at different levels. The top three are aware of the brand name, its products or services, and its unique characteristics such as logo, colours, messaging, and more.
The primary reason to build brand awareness is to bring the brand and customer closer together, familiarising the audience with the brand and giving it an edge over competing brands.
Improved brand awareness means customers are more likely to consider your offerings, leading to increased sales, revenue, and long-term relationships.
A study found that nearly two-thirds of customers are more likely to buy from brands they already know about.
Brand awareness is at the foundation of customer acquisition, keeping your brand name at the top of the customer's mind.
For example, when a parent purchases cookies for a child, they may recall Oreo over its competitors due to its better brand awareness campaign. As a result, the parent is more likely to buy from Oreo.
Businesses can improve their sales, revenue, and customer loyalty by creating and promoting brand awareness.
What Are the Business Benefits of Brand Awareness?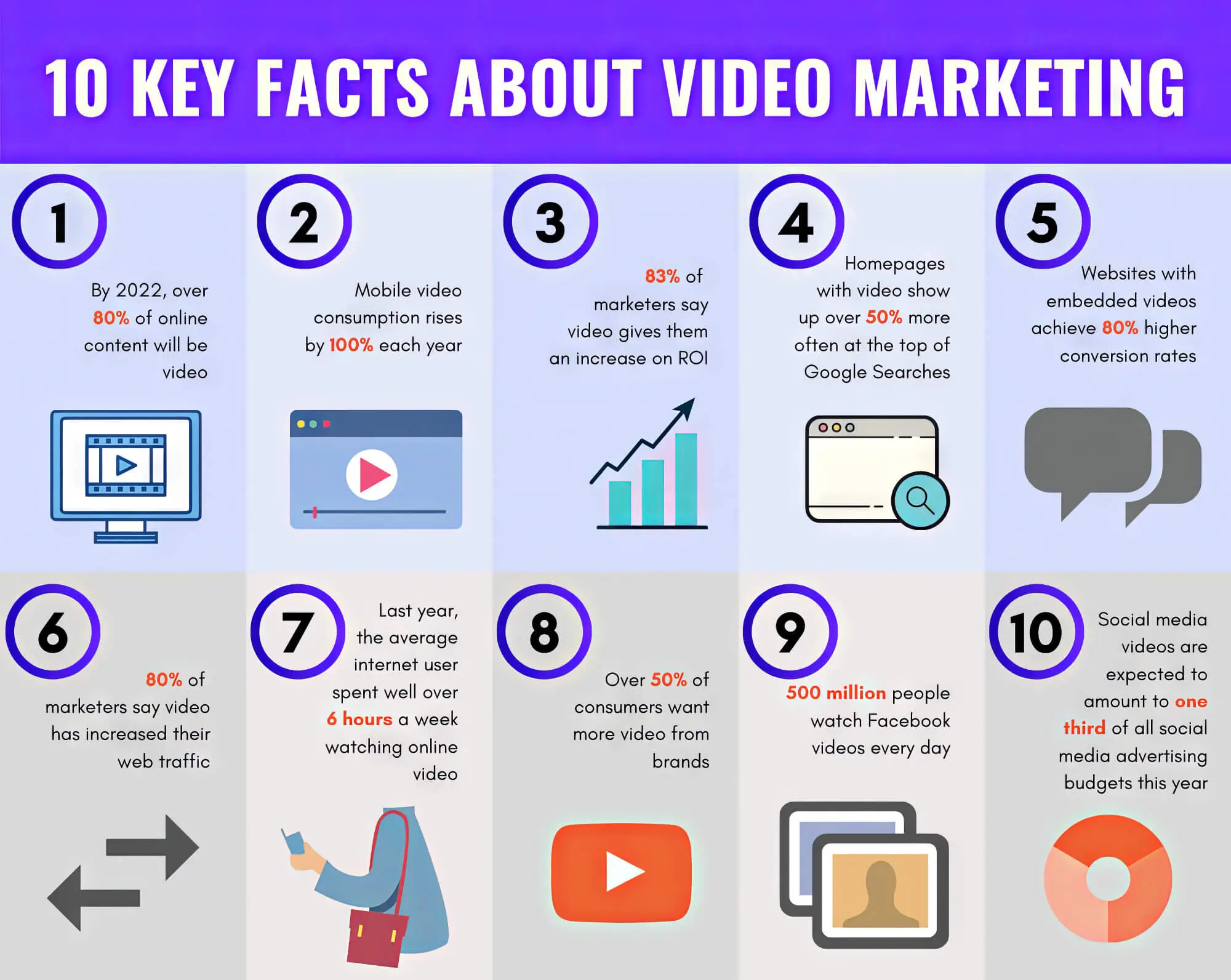 Businesses and marketers should pay special attention to brand awareness because it offers a range of benefits. Investing in a marketing strategy that improves brand awareness is crucial for the following reasons:
Increases Lead and Sales
Brand awareness campaigns enable you to use marketing strategies to reach high-value audiences, thereby increasing the chances of converting potential customers into leads and sales.
For example, Shoes of Prey collaborated with Blair Flower, a YouTube influencer, to promote their product through her channel.
The promotional video generated hundreds of thousands of views and thousands of comments, resulting in a 300% boost in sales.
Reach New Audiences and Places
Brand awareness campaigns can help you reach out to new audiences on unexplored social media platforms and open up new doors to audiences in new places.
For example, when Puma, a sports merchandise brand, teamed up with Indian cricket star Virat Kohli, it opened the door for the brand to reach a billion-strong customer base.
Improves Brand Perception
Sales are secondary, as the primary objective of brand awareness is to enhance brand perception.
Awareness campaigns can shape how potential customers think and feel about your company. A well-crafted awareness campaign can boost brand affinity and loyalty.
For instance, to boost brand perception outside Japan, the Mitsubishi UFJ Financial Group launched an awareness campaign on LinkedIn, increasing brand familiarity among US, Singapore, and Hong Kong audiences.
Helps Understand Customers Better Through Audience Data
Brand awareness campaigns also provide an opportunity to understand your audience better and collect valuable data that can be used in future campaigns.
One of the best uses of audience data is personalised targeting. Accenture found that people are more likely to respond positively to personalised messages and recommendations from the brand.
How to Harness the Power of Brand Awareness
Merely creating brand awareness without a strategy won't benefit your business. As we've previously discussed, investing in brand awareness is crucial to communicate your brand's value to your target audience and to build the foundation for your brand's success.
Visual content has proven to be the most effective way to promote your brand, and video content has been popular for almost a decade now.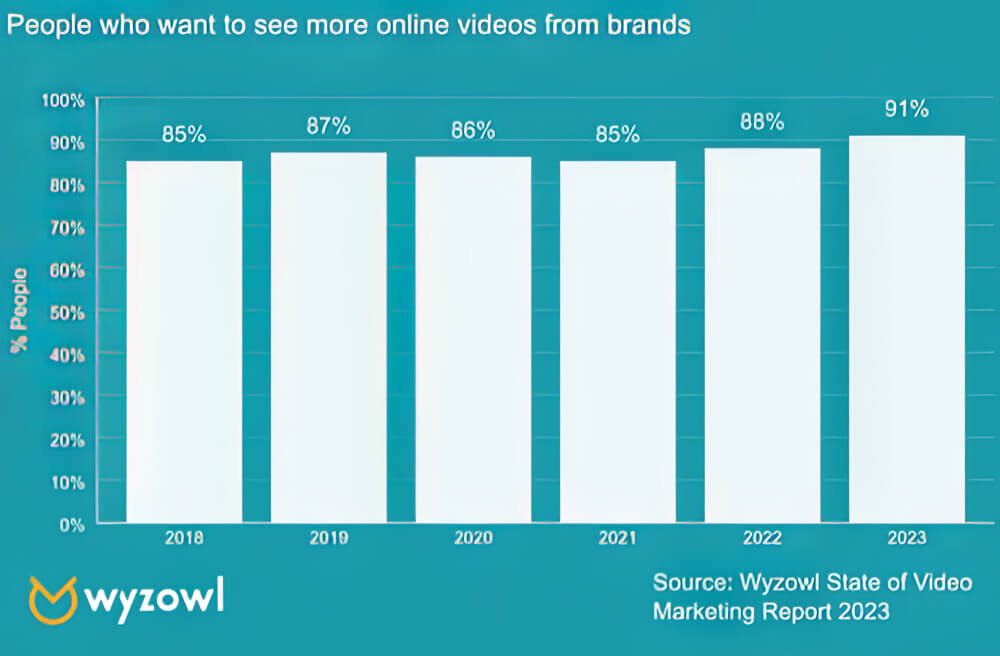 Interestingly, it remains the preferred content format and is expected to remain the go-to content type.
According to HubSpot, 4 out of 5 businesses use video content as a marketing tool, and over two-thirds of consumers prefer to learn about a product or service through video content.
Nearly 60% of executives would rather watch videos than read text content.
Content creators use video agencies like Veedyou Media to edit and post-produce videos at scale.
Video content is versatile and can be used to acquire new customers and satisfy the needs of existing ones.
Video marketing strategy can enhance your brand's presence among your target audience, promote your products or services, drive traffic, conversions, and sales, and, most importantly, form the foundation of a long-term relationship between your brand and customers through personalised videos.
To harness the power of brand awareness through video marketing, let's explore some ways to create effective video content.
6 Ways to Use Video Content to Boost Brand Awareness
1. Social Media Videos for Organic Reach
To effectively reach your audience, you must take your brand to where they are most active - social media platforms.
The top 4 social media platforms have over a billion users, making them the ideal places to boost your organic reach.
Notably, all top social media platforms give video content special treatment. Moreover, two top five social media platforms are dedicated solely to video content, while the other three are increasingly tilting towards it.
According to the Hootsuite 2022 report on the latest social media trends, video content accounted for almost 32% of posts on Instagram — an increase of nearly 100% from the previous year's around 16%. Social Media Trends 2024 — Hootsuite.
To leverage this trend, you can use hashtags, social media trends, and current topics to increase your organic reach.
Also, identify relevant social media communities and share your videos with them.
It's important to post your videos at days and times when your audience is most active and to tailor your video content to suit the different social media platforms.
Additionally, interacting with your audience whenever possible can help establish a strong relationship between your brand and its customers.
Slack
Watch this short, effective animated video that's perfect for any social media platform! It's a great introduction to a product, providing a clear and straightforward overview of what they're all about.
2. Focus on the Visitor's Journey: Use Testimonials
Why not let your loyal customers be your brand advocates? Request them to video document their journey with your brand and spread brand awareness.
User-generated content is a valuable marketing tool. The videos come from an external source and appear more credible and trustworthy.
Additionally, your loyal customers can serve as brand ambassadors, saving you time and money in creating brand awareness content.
You can invite customers to share user-generated content through your website or social media platforms.
Launch special hashtag campaigns so customers can share their journey with the public.
Offer incentives to customers to share videos, but ensure that the content is unbiased, authentic, and credible.
Always credit the original video content creators on your social media channels to encourage others to share their experiences.
Merge user-generated content with social responsibility by asking customers to share videos that support a social cause.
Requesting video content from customers shouldn't be a one-way thing. Be attentive, helpful, and sensitive to your customer's needs by engaging with them regularly.
GoPro
The News and Community Pages on GoPro's website are an excellent example of how user-generated content can help build a strong connection between a brand and its audience.
While not everyone may be daring enough to perform such stunts, prospective customers can still watch, learn about what's possible with GoPro, and thoroughly enjoy the video content.
3. Increase Brand Awareness with Targeted Video Ads
Relying solely on organic outreach is not enough to increase brand awareness. To amplify your exposure, targeted video ads are a great option.
Nearly all social media platforms support video advertisements and offer features to help you identify and target your most relevant audience.
In addition, you can access analytics to understand better how your audience interacts with your visual content.
Currently, Facebook and YouTube are the best social media platforms for video ads, with advanced advertising capabilities that allow you to reach the most interested users at the time when they are most active on the platform.
Marketers can also target people based on their hobbies, interests, location, age, gender, income, and more to ensure the best return on investment.
To create relevant video ads, define your target audience and build customer personas.
Video ads should be concise and engaging, with a clear hook, to attract viewers.
Use visual and emotional triggers to attract potential customers to your brand.
Finally, include a strong call-to-action to encourage consumers to learn more about your brand by visiting your website, landing page, or other relevant pages.
Meet Me at Starbucks
Check out this captivating video ad that will touch the audience's hearts. The ad successfully showcases that Starbucks is more than just a coffee chain. It's a place where people come together to connect, build relationships, and celebrate life.
4. Develop Videos to Tell Your Brand Story
Consumers today are not just interested in products or services, but they also want to know the brand story.
They seek to understand why they should invest in a particular brand, what makes it unique, and how it stands apart from competitors.
That's why videos that showcase a brand's origin story, the motivation behind product launches, and the brand's values are popular among consumers. These videos generate interest and help to increase brand awareness.
To make your brand story resonate with your audience, it's essential to show, not just tell.
Use visuals, sound, and colours that reflect your brand's personality and values.
Creative storytelling can also help your brand stand out from the competition.
Before consumers can relate to your brand, they must first connect with the video's purpose and values.
Thaely
For example, the story of Thaely, an Indian startup that recycles plastic bags and bottles to create comfortable footwear, will likely be intriguing to environmentally conscious people.
This six-minute video resonates with viewers because it addresses a pressing issue of our generation – growing plastic waste – while aligning with their values.
5. Collaborate with Influencers and Other Brands
Collaborating with influencers and complementary brands is an effective way to broaden your brand message to a wider audience.
It's crucial to partner with influencers and brands with a similar audience to yours and have a sizable follower base.
Partnering with others creates an opportunity for your brand to expand and grow, often resulting in mutual benefits for both parties involved.
Influencer marketing is a valuable asset to any brand. Influencers have dedicated followers who trust them and can be leveraged to promote your brand through brand mentions, product placements, and endorsements.
When collaborating, make sure to work with brands and influencers that have a strong connection with your target audience.
Join forces with influencers to create visually-appealing and engaging content that promotes your brand.
If a complementary brand agrees to promote your brand, be sure to reciprocate the gesture in the future if an opportunity arises.
YouTube Influencer Anissa Jones's Video
Anissa Jones, in this video, takes it upon herself to host an unsponsored giveaway of a hair product, celebrating her achievement of reaching 5,000 subscribers.
This is an example of how brands can collaborate with influencers like Anissa to carry out product giveaways, increasing their brand's reach and awareness.
6. Bet on the Latest Trend – Video Shorts
With the popularity of TikTok and other platforms featuring short-form videos, YouTube has introduced its own version called "Shorts."
These vertical videos are under a minute long and gain over a billion views daily. Brands use YouTube Shorts to showcase their personality and boost brand awareness among younger audiences.
To make the most of Shorts:
Use creative storytelling to captivate the audience.
Schedule videos to ensure they are viewed at optimal times.
Highlight your brand's unique qualities.
The Voice
NBC's The Voice is already a well-known show, but it recently released a series of YouTube Shorts to attract the audience for its new season.
The show uses clever text and phrases to engage viewers and ends each short with a strong call to action, directing them to where and when to watch the new season.
Mistakes to Avoid in Video Marketing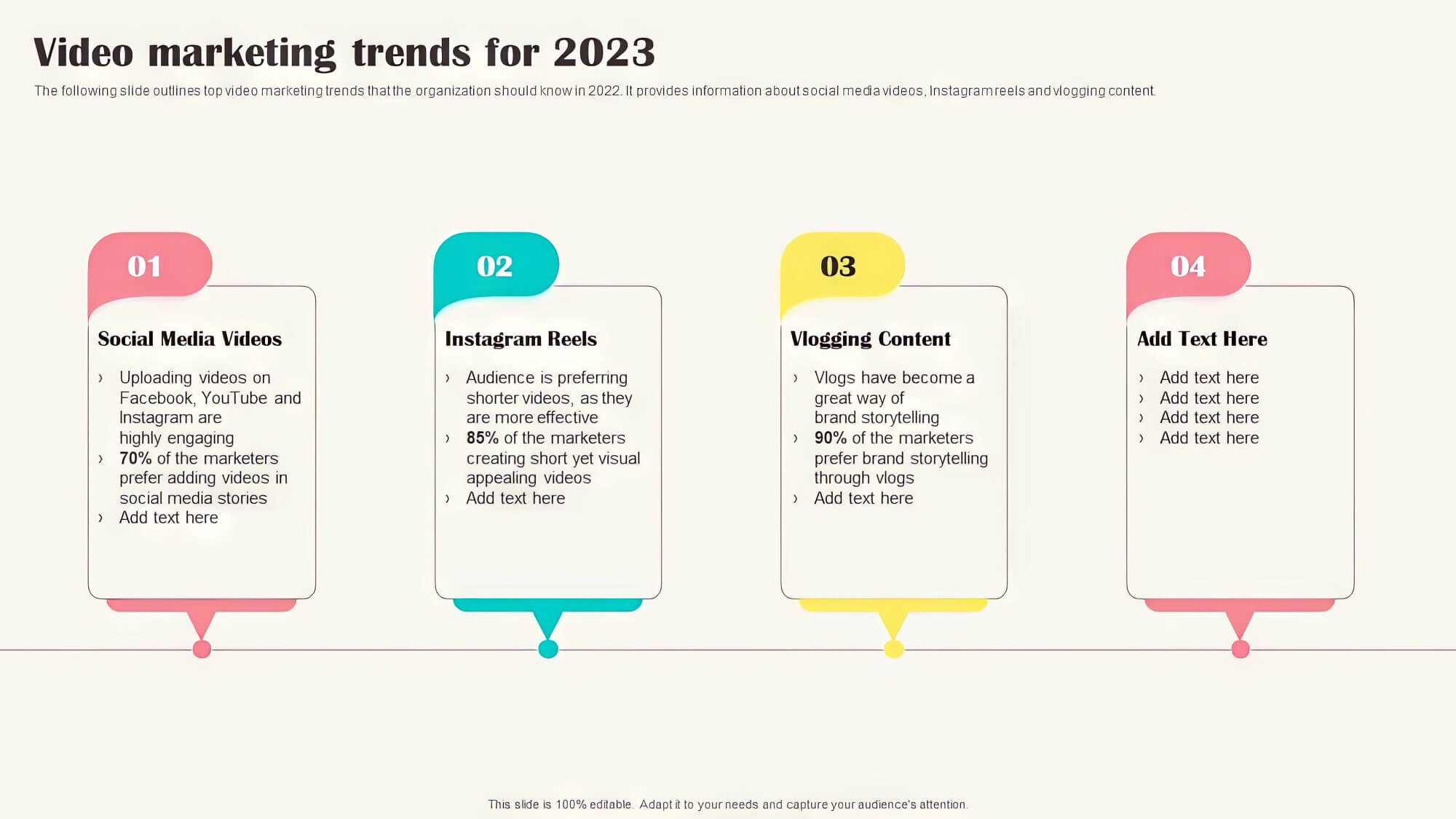 In the previous section, we discussed strategies for effective video marketing. Now, look at some common mistakes you should avoid when creating video content for brand awareness.
1. Don't Go Overboard with Promotions
Marketers often aim to register their brand in the hearts and minds of potential customers, but this can lead them to make strange decisions.
One of the most common mistakes they make is to go overboard with promotions, forgetting about subtle messaging and spamming the audience with information about the brand or product.
In doing so, they may overlook the audience's pain points and spend an unhealthy amount of time bragging about the brand.
While some may overlook this flaw, the majority of people feel annoyed by such behaviour. A negative emotion associated with a brand is the last thing any marketer wants.
Even at the brand awareness stage, it's important to focus on the audience's problems and, while presenting the solution, add a subtle message about your brand and how it can help.
2. Don't Be Inconsistent
Large companies such as Coca-Cola, Pepsi, and Nike maintain consistent marketing messages, logos, colour schemes, tones, etc., for a reason.
Consistency pays off, and the reverse is also true. If you frequently change your marketing message and brand elements, people are more likely to be turned off.
If you need to make changes, let them be subtle and infrequent. For example, Coca-Cola enjoyed great success for a long time by maintaining the same colour scheme, font, and marketing message.
3. Don't Avoid Performance Tracking and Monitoring
Many businesses and marketers often ask, "How do we measure brand awareness?"
Unfortunately, many overlook performance tracking and repeat the same video marketing techniques, hoping for different results.
With hundreds of metrics available, getting lost in the data is easy. To improve your brand awareness campaign, it's crucial to focus on the metrics that matter the most.
The following section will discuss the top five video marketing metrics most relevant for measuring brand awareness.
Measuring Brand Awareness
In the previous section, we discussed how brand awareness is the first step of the marketing funnel and how lead generation or sales alone can't indicate the success of brand awareness.
To measure the success of your efforts to boost brand awareness, you can use both qualitative and quantitative metrics of your videos.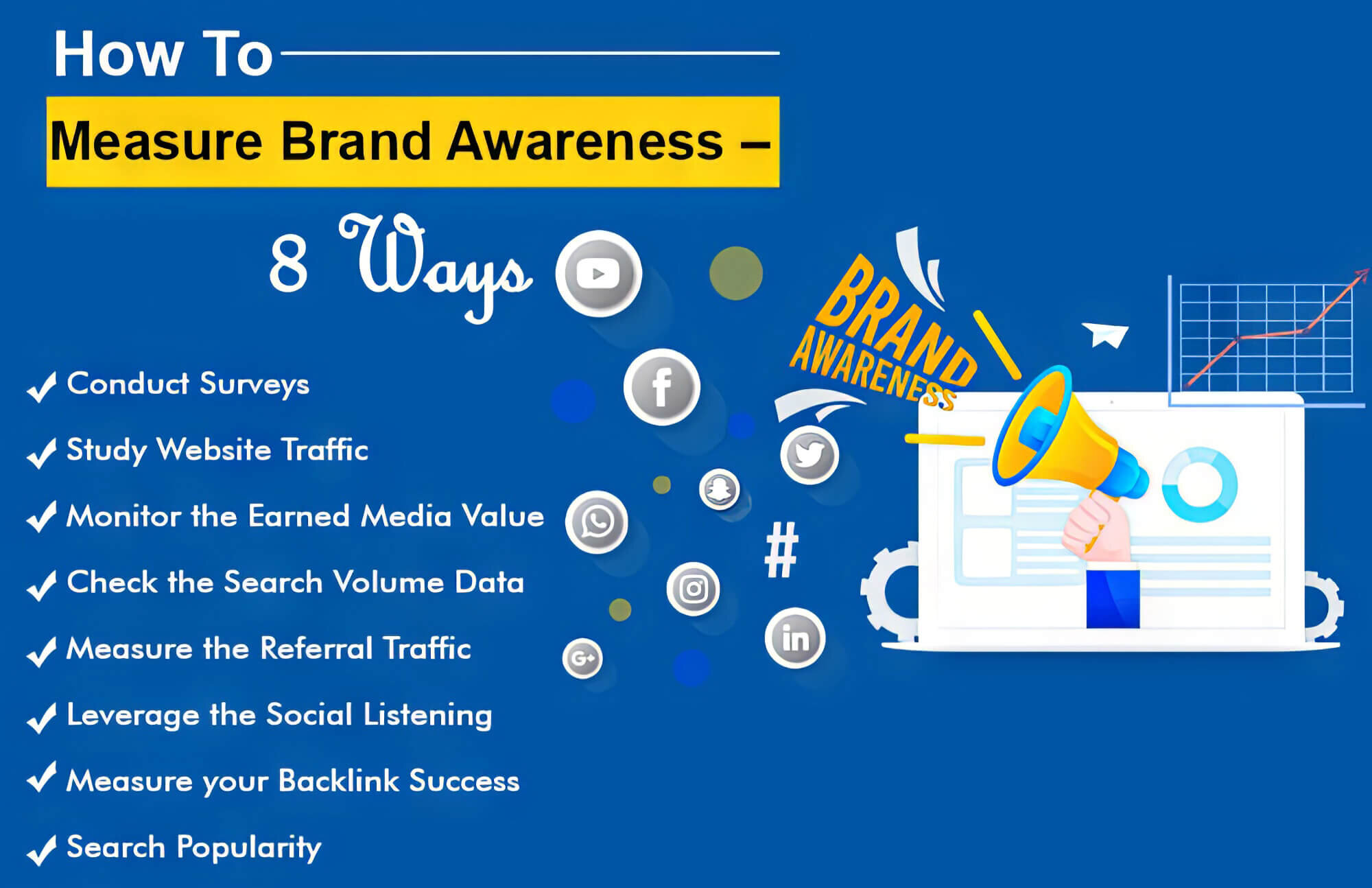 Let's take a look at five video marketing metrics that are most relevant for brand awareness:
Total Views: This metric is still valuable in determining whether your videos are well-optimised and how much your marketing effort is helping people reach your video content.
You can also learn how many people are playing the video instead of visiting the page and moving on without watching the content.
If the view or play rate is low, you'll need to double your promotional efforts to boost brand awareness.
Viewing Time: The viewing time is a good indicator of your script, messaging, and overall video quality.
If viewers don't stay until the end, the content isn't engaging enough to hold their attention. Use a video editor to make the content more concise or rework the script.
The viewing time is valuable because if the video isn't engaging enough, the audience will miss important information about your brand, product, or service.
Video Engagement Metrics: Measuring likes, shares, and comments will show the extent of engagement with the video and how viewers react to the message.
Boosting engagement metrics can help increase customer loyalty.
Viewer Demographics: Measuring the viewer demographics will tell you if the video and its message reach the right audience.
You must change your promotional techniques if your videos aren't reaching the target audience.
Video Impressions: This metric is helpful in video ads. If the video ads are viewed but don't produce the intended reaction.
It's important to remember that a single metric might result in a misleading conclusion. For example, higher total views with low engagement are of very little value.
Hence, follow all these metrics and measure the progress of brand awareness using video marketing.
Increase Your Brand Awareness with Video Marketing
Businesses today are launching new products and brands every other week, making it crucial to focus on brand awareness.
It may seem vague but can result in higher sales, revenue, and better consumer perception.
When the audience knows more about your brand and has a better opinion about it, they are more likely to purchase from you.
Fortunately, boosting brand awareness can be easy with video marketing. Follow our guide, which includes effective techniques, avoiding mistakes, and important metrics to track.
By following the above guidelines, your target audience will take notice of your brand, spread the word among family and friends, and differentiate you from your competitors.