Web users' tastes change with time, and your existing website appearance needs to follow suit. Revamping your old website can have multiple benefits.
For starters, a redesigned website can help improve your conversion rates, enhance the visitor experience, image optimisation by adding alt text, and much more. However, it can also negatively affect a significant drop in SERP rankings.
This can be due to multiple reasons, such as URL restructuring, content optimisation, and domain name changes. Whatever the case, there is a significant chance of your website SEO being negatively affected due to a redesign.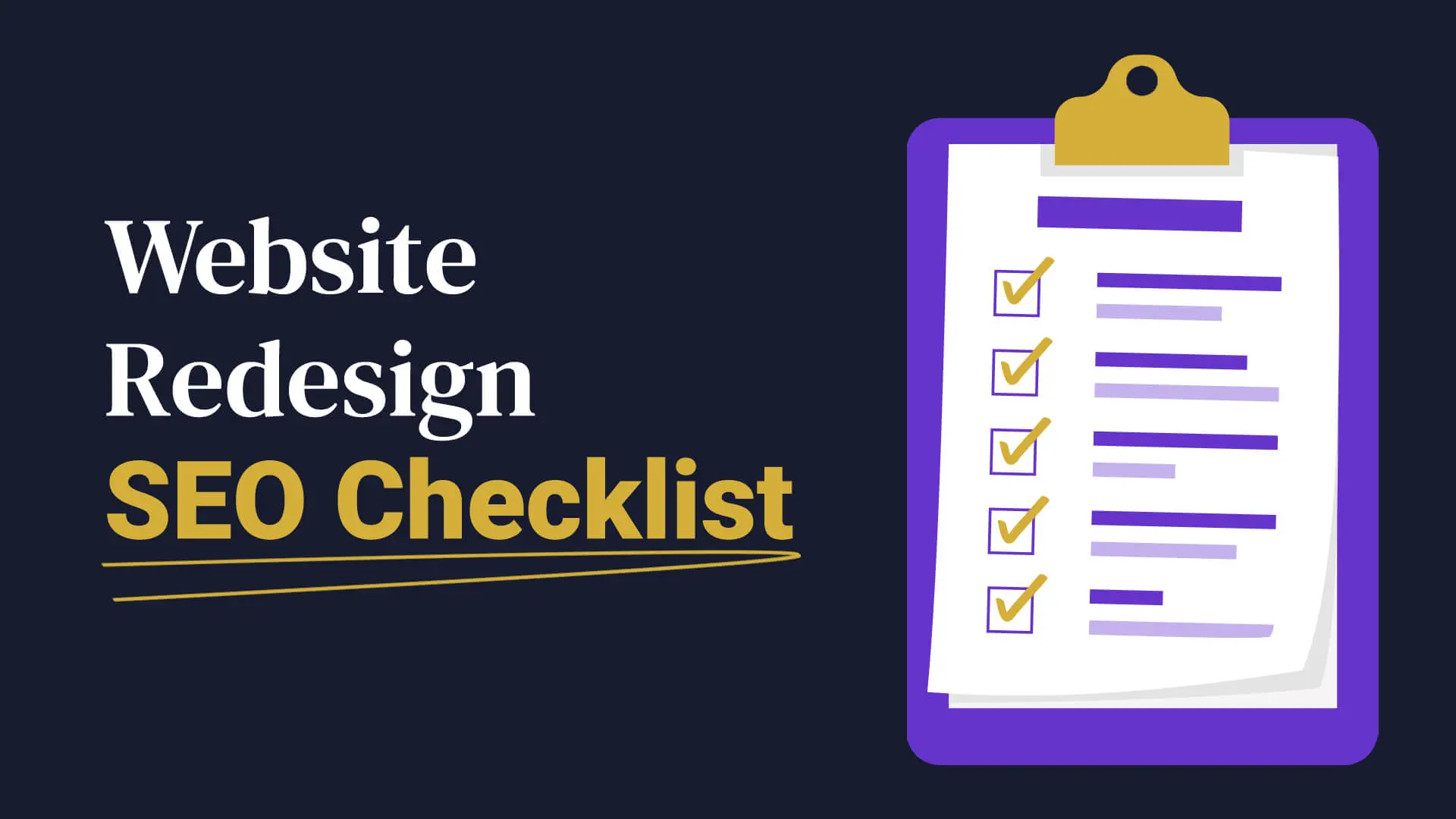 You should make sure that SEO is an integral part of your website redesigns.
To help you do that, today, we will take an in-depth look at the multiple aspects of a redesigned website without losing SEO. Along the way, we will answer some critical questions regarding website redesign SEO. So, make sure you stick around till the end.
Can a Website Redesign Negatively Affect SEO?
Yes and No. If you're lucky, the changes you implement on your website during a redesign can boost your rankings. But you don't want to depend on luck regarding website SEO, do you?
In most cases, changing a website's structure will significantly drop its search engine ranking. This means that even if you have the best-looking website globally, searchers will not be able to find it.
As a result, you'll lose valuable traffic and the opportunity to convert visitors.
Search rankings and traffic are directly correlated; the latest estimates suggest that almost 75% of all users don't go past the first search results page. And from among this number, the top three results attract the most clicks.
The above figures show how closely related search engine rankings and traffic are. You can attract traffic to your website using paid search engine marketing. But this involves a significant investment in terms of time and money. Also, the results stop precisely when your campaign does.
On the other hand, a redesigned site without losing SEO seeks to incorporate SEO features during the website SEO redesign itself. From crafting a suitable link structure to optimising and updating your performing content during on-page content optimisation, website redesign SEO helps ensure your website redesign is accepted positively by search crawlers.
And the best part is that since such SEO is integrated into your website architecture, the results persist over the long term. This way, users and search engines can quickly find your website without losing SEO.
The enhanced visibility works in your favour and also improves the user experience.
Advantages of Incorporating SEO During Website Redesign
You know that website redesigns SEO can help your business get more visitors and increase leads and sales. However, that's not the only reason you should incorporate SEO within your website redesigns.
This section will discuss some more advantages of website redesigns. SEO is a must for any business.
1. Your SEO is Built Into Your Website Architecture
We've already mentioned this in passing before, but now it's time to take a closer look. Performing SEO on an existing site often becomes challenging as its architecture doesn't lend itself to proper indexing by the engines; hence, adding new content optimised for search engines may contribute to better results. On-page optimisations can help, but these can only take you so far.
A new site, or a website redesign, is one of the best opportunities to ensure that on-page SEO is integrated into your site.
Your website's front and back ends can be optimised for visitors and search engines by strategically using meta description, title tags and alt text. Such optimisations include page speed improvements, better navigation, and structured internal links, to name a few.
A big one to note is your user experience. Your UX and UI should be strongly mobile friendly and considered in the design to maintain ranking positions. Following the design is perfected, robust backend architecture should be implemented for performance, specifically "Cumulative Layout Shift", which will negatively affect your rankings.

When your entire new site architecture is crafted with SEO, you ensure that your search engine rankings are higher. However, SEO doesn't target only the search engine. At the same time, you're also working to ensure that the website is better navigable by humans.
2. You Can Take Advantage Of Existing Optimisations
It's no secret that effective SEO with an effective SEO strategy can improve your website's search engine rankings. However, a single thoughtless redesign can dash it all to the ground even after spending huge sums on SEO and content marketing.
This can be avoided when you include SEO efforts in your redesigning process. Carrying out website redesigns with SEO ensures that whatever you've spent on SEO to date is not flushed down the drain. And you can also make sure that your new website doesn't have to start from the bottom of the search engine's ranking ladder.
3. Improve Your ROI
Carrying out website redesigns can be a costly task. So, you naturally want to ensure you get the desired returns on your investment. Incorporating SEO into the process is one of the ways you can achieve this.
Search engines become more acceptable when you redesign your old website and apply optimisations such as improving page speeds. This way, your new website can attract more visitors, enhance sales, and provide greater returns on your investment.
All these advantages add one thing: better exposure for your business. And in case you're like most businesses, the primary purpose of your website redesign is to grow your bottom line. The trouble is that the exact opposite can happen when you ignore SEO during the redesign process.
So, whether you're creating a new website or revamping your old one, you want to ensure that your website redesign agency keeps SEO in mind.
This can often mean more time is needed to launch your new website. But believe us and the wait is certainly worth the results.
Most Common SEO Mistakes to Avoid During the Website Redesign Process
Today, you have many tools at your disposal that make website redesign a simple task. Simultaneously, services such as Google Search Console and Google Analytics have made actionable insights available to professionals.
All these advantages have made website redesign a much simpler task than before, especially considering the usability of mobile devices.
Despite the advantages, professionals can commit many SEO-related mistakes during a website redesign.
This section will briefly examine some of the most significant ones you should avoid.
Keep in mind, though, that this is not an exhaustive list.
1. Not Setting Proper Goals
Revamping a website just for redesign is never a good idea. Yet, goalless website redesigns are more common than you'd think.
Many businesses decide to change their website only because others are doing it. Or maybe you're tired of looking at the same website every day.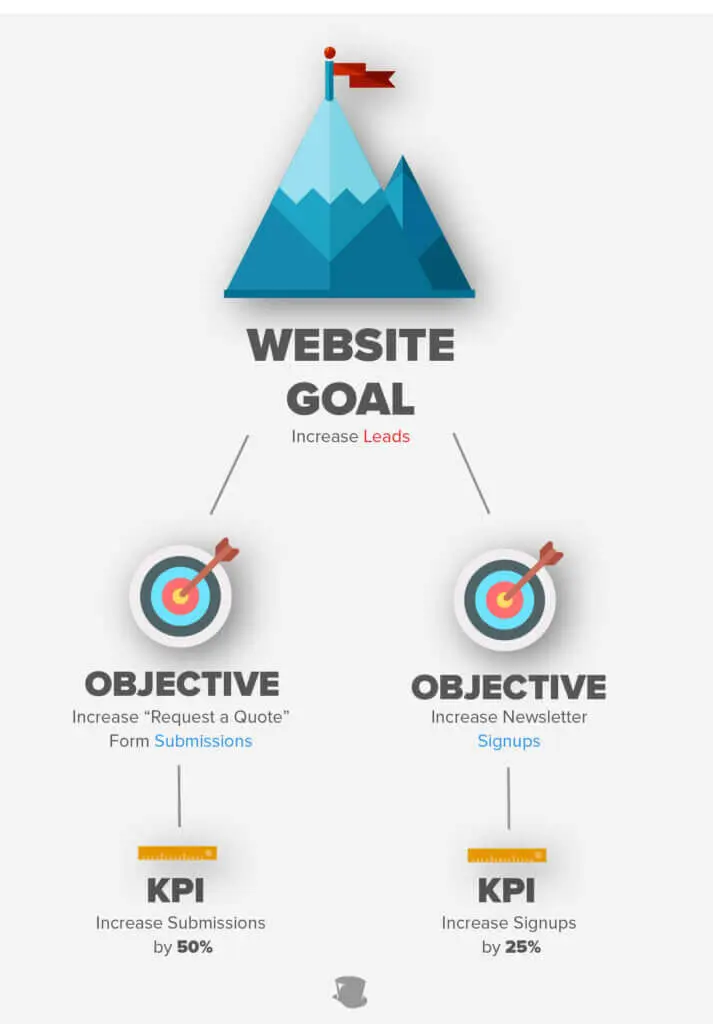 Not setting reasonable goals during a website redesign can make your new website miss out on essential SEO touchpoints. As a result, your rankings plummet and take your profit graph along for a ride.
Before starting the redesign process, you should know your new website's purpose.
Do you want to improve general awareness of your business? Or is getting more leads and sales your primary target? Setting out and sticking to clear goals can help your SEO efforts and make your site more SEO-friendly.
At the same time, this also improves user experience and helps search engines index pages better.
2. Incorrect Use of Redirects
Redirects are an essential part of any website redesign process. These are simple directions to search engines for finding content on important pages where the URL has changed.
One of the most common and avoidable mistakes you can make here is confusing permanent 301 redirects with temporary 302 redirects.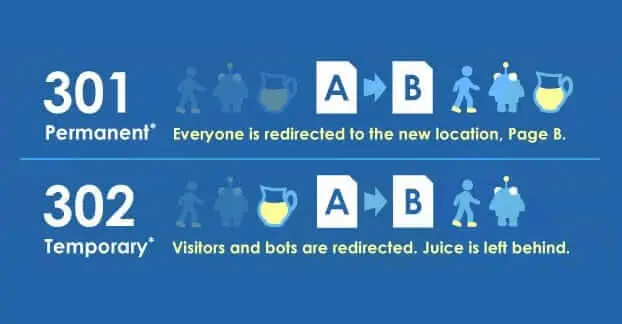 Even if you use a permanent 301 redirect, they might redirect search engines incorrectly. The best way to overcome this is to redirect old pages to the new versions with the exact keywords.
This is better than sending traffic to your homepage or the latest blog post.
3. Failure to Submit a Sitemap
This is a rookie mistake, and many people still make it. When redesigning a website, you must submit a sitemap to Google and other major search engines like Bing and Google. A sitemap will help search engines index your website pages better.
The sitemap describes the entire site's URL structure and should help search engines better understand your website's organisation. Sitemaps are usually in XML format, and you can use a tool like a search engine's webmaster tool to submit the XML sitemap.
4. Not Intimating Search Engines About a Domain Change
Just think about it: you wouldn't change your business or residential address without informing the post office, right? So, with SEO considerations in mind, why would you believe changing the domain name when setting up a new website will not affect rankings and traffic?
After all, your website URL is your business address on the web. So, it makes sense that search engines must be informed when changing it.
Apart from not submitting an XML sitemap, failing to inform search engines about a domain change is the next critical mistake you can make.
To update your new domain, visit the Google Search Console and submit a change of address request. You can check your website's search status from the search console itself.
You can also use Google Analytics data to determine whether your SEO efforts reap benefits.
5. Incorrect Use of Robots. Txt
A search engine uses software bots called "robots" or "spiders" to crawl and index your web pages. If you don't want specific pages to be indexed by a search engine, you must specify the same in the robots. txt file of your website.
However, incorrect use of the robots. The txt file can lead to SEO mishaps. For instance, you might accidentally tell the search engine to block your homepage from getting indexed. This results in your site becoming virtually invisible on the SERPs.
To ensure your entire URL structure is indexed, ask your SEO expert to make changes to the robots: txt file and the XML sitemap.
6. Not Focusing On Social Shares While Creating Content
Most agencies focus more on internal links and site-specific technicalities during website redesigns. However, your content on the new web pages is equally important.
When creating content for every page, you must focus more on social shareability.
Social shares improve the user experience and have a significant impact on SEO. Digital marketing experts agree that a more significant number of social shares drives organic traffic.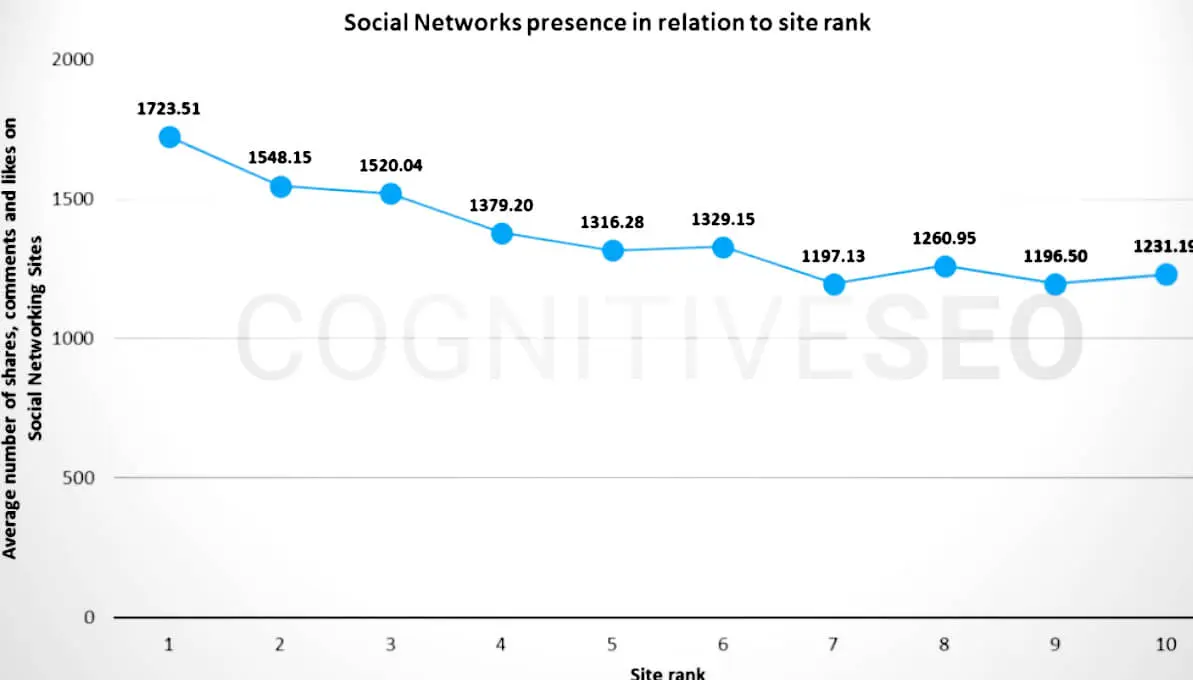 It also helps to create a more significant number of backlinks to your site and encourages word-of-mouth publicity.
7. Not Using HTTPS
This is an all-too-common mistake when getting new URLs. If the hosting provider doesn't provide secure HTTPS hosting, your site rankings will take a hit. And in case your site is flagged as unsafe, search engines might even remove it from their index records.
When migrating from the old hosting provider to a new one, you must check if your content management system (CMS) and hosting provider offer HTTPS hosting.
Not getting it can result in your new URL and website design losing substantial traffic. To get HTTPS hosting, you can opt for any popular CMS, such as WordPress.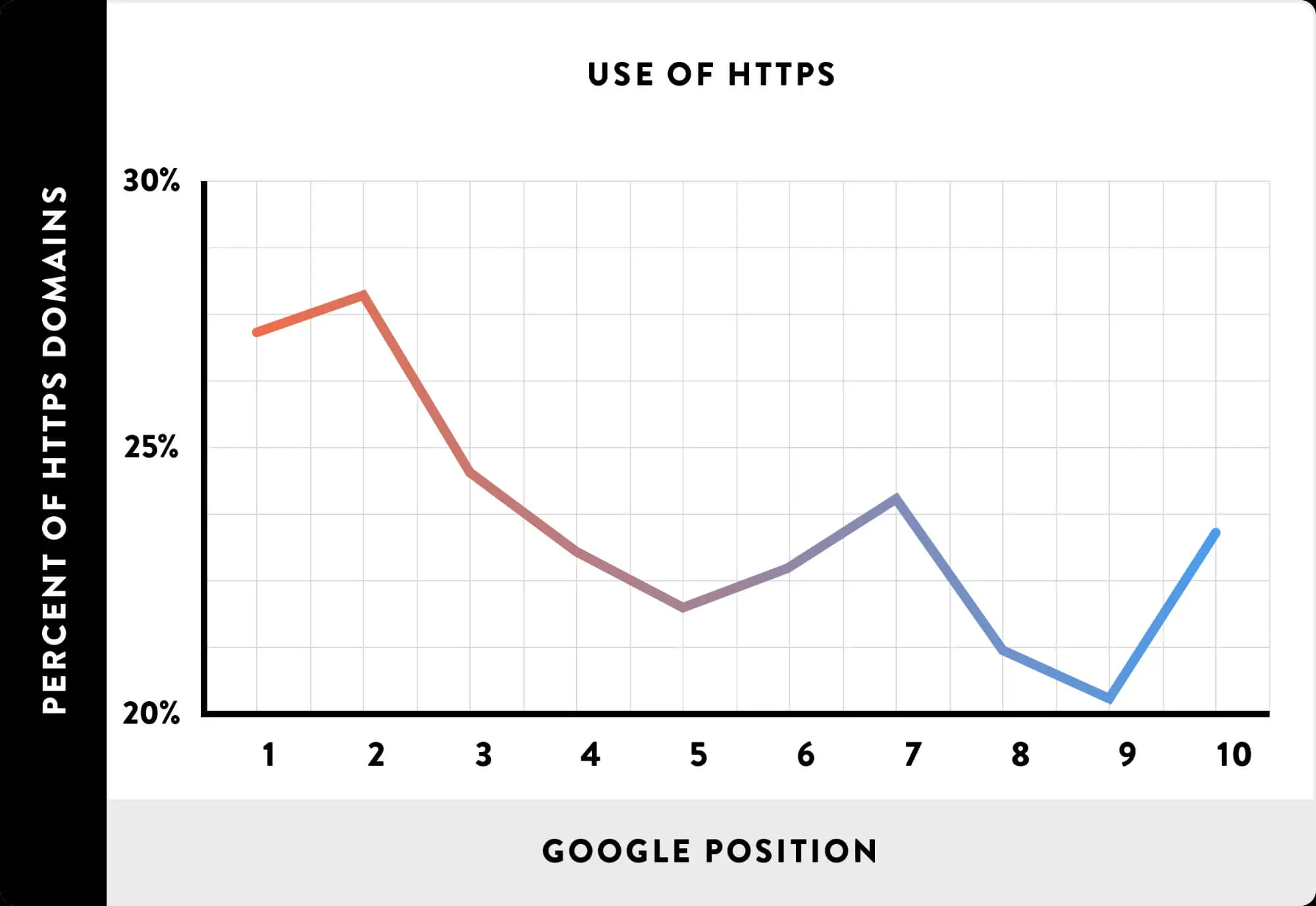 You can only make some mistakes while migrating your current site to a new URL. Others include faulty web design, links pointing to a non-existent web page, a haphazard URL structure, etc.
So, how can you ensure that your web design goes according to SEO principles? That's precisely what we're going to tackle in the next section.
Website Redesign SEO Process in Easy Steps
You might think a new website redesign is full of potential hurdles from the above. While that's true to a certain extent, expert digital marketing professionals can take care of the entire process.
Your new website can get a positive SEO boost through effective digital marketing.
Here's a simple outline of the process you can follow to help you get a clear idea of how to do this.
1. Perform a Detailed Analysis of Your Old Site
Before jumping into the fray and redesigning your old website, you must gauge its performance. Take a look at your ranking and traffic for the most important keywords. You also need to understand essential metrics such as domain authority, total search traffic, and the revenue you get from organic searches.
This information will help you understand which parts of your website are working and which are not. You can then start redesigning your current site, preserving the parts and changing those that are not.
Try these tools for SEO Audits:
While collating this data, you must ensure your link profile is healthy. Run a complete check of all backlinks and identify low-quality links that search engines might see as spammy.
Improving upon all this can help enhance your link quality, bring essential pages to the fore, and boost search traffic.
Here's what an audit looks like on our site:
SEMrush:

ahrefs:

2. Carry Out a Content Audit
The content audit is a part of the site analysis process. Here, you need to understand which content pages have the most value from an SEO perspective. Focus on the social shares, inbound links, and several views on each site page.
Also, it is to understand which pages are more keyword-rich and how they contribute to organic traffic. Pages with high-value, keyword-rich content can boost organic traffic and organic search rankings.
You must preserve these pages and their content during the redesign; otherwise, your SEO can be negatively affected.
Focus on Google E-A-T and improve your website's score while designing your new website. E-A-T stands for Expertise, Authority and Trust; ensuring your content covers these three primary categories can boost your rankings.
Test the top-performing content and make sure that it's working. An SEO checklist will help with this. Check all redirects if you have implemented any. Check if the meta descriptions, titles, and headings are exactly how they should be. Compare the page speed of your new website with the old one.
3. Set Your SEO Goals
After carrying out the above two steps, you should clearly know which parts of the old website need changing. Now is the time to set your SEO goals; this is vital, as we've already explained above. Without a good set of goals, your redesign will go awry.
In this step, you must decide what you intend to achieve with your SEO strategy.
Do you want greater rankings on the SERPs? Or perhaps an increase in organic traffic is what you need? Based on these questions, you must decide how to redesign your site pages and create new content.
4. Keyword-Based Content Optimisation
Despite what the world may think, search engine technology still revolves around keywords. Every page must incorporate keywords relevant to your business to reach your SEO targets. This will increase your chances of getting noticed on the SERPs.
The process for keyword-based content optimisation begins with-you your guessed-it-keyword research. Once you've determined the most relevant keywords, use on-page SEO techniques to boost your page-level rankings.
The good idea is to include the most important keyword in the title tags, meta descriptions, URLs, and page content.
Another tactic you can use to boost page-level rankings is to link out to related content. This way, readers from other pages can also find your site easily. However, optimising content in such a detailed manner will take time. So, be ready to invest the required effort and keep checking keywords continuously for relevant changes.
5. Focus on 301 Redirects
While auditing your content, you'll find several pages that don't contribute much to your site's value. For example, you can eliminate old service pages, blogs with redundant content, or pages currently bringing in no traffic.
You should redirect these pages to more relevant ones to ensure that you get the maximum value from the redesign. This can be done using 301 redirects based on performance criteria and organic ranking.
You'll also need 301 redirects if you update your URL structure. For example, consider using an SSL certificate, essential for SEO success. You'll have to use 301 redirects to ensure any traffic from HTTP://yoursite.com is redirected to HTTPS://yoursite.com.
Such redirects ensure that visitors or search bots who visit low-value pages are redirected to high-value ones.
This makes 301 redirects one of the essential SEO steps during a site redesign.
6. Revamp Your Site Architecture
After you've taken care of any new page content and updated the meta description, it's time to focus on the next part of technical SEO, namely, the site architecture. Google emphasises site architecture, so you must ensure your new website pages are appropriately structured.
How does site architecture impact SEO?
Let's understand with a simple example: consider the case of your homepage. It's the one page that links to most pillar pages of your new website. So, since this page is central to your site architecture, Google gives greater importance to it. At the same time, a well-organised site is more easily navigable by your human visitors.
7. Don't Ignore Page Speed
In improving content quality and link profiles, it's easy to ignore another vital aspect of technical SEO: Page Speed. It's common knowledge that the modern web user expects blazing speeds.
Research suggests consumers expect a page to load in less than two seconds!
But even more important is that Google considers page speed an important ranking factor. Unless your site pages are fast enough, your Google rankings are bound to take a hit.
Use SEO-friendly tactics such as code minification, caching plugins, and content distribution networks to improve your page speed.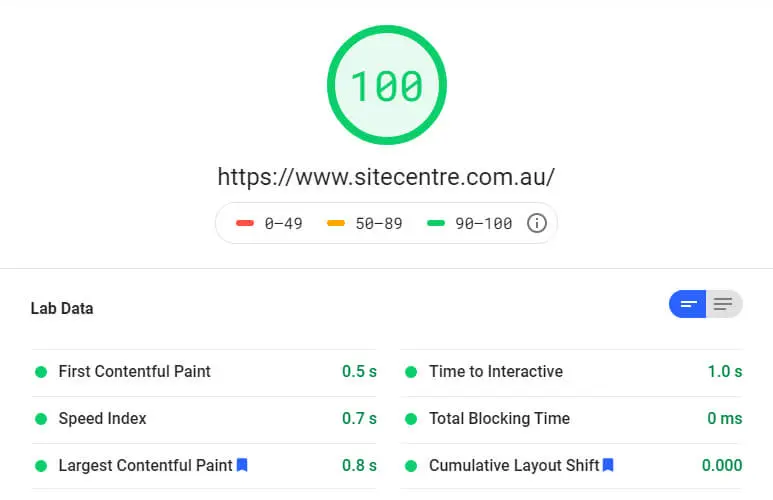 Such technical SEO steps will help your website pages load faster and deliver content better. Not to mention boosting your Google ranks.
8. Test Extensively on a Temporary URL
You can carry out all the above steps on your existing site, but we recommend you don't do that. Instead, make it a point to copy your site content to a temporary URL and proceed with the changes. Your old site will remain active while you change the new one.
Using a temporary URL can also prevent unwanted indexing of pages and help you conduct tests without disturbing your current website. Then, once you've completed everything, you can switch to a new domain if needed.
Successful domain migration automatically leads to an increase in traffic.
9. Update the XML Sitemap
We've already seen how important a sitemap is to your SEO strategy. So, once all the design aspects are completed, and you're all ready to launch your site, be sure to update your sitemap.
This helps search engines understand the crawl structure of your site and index it better.
Please look at our sitemap designed for the sitecentre® site using Lucidchart.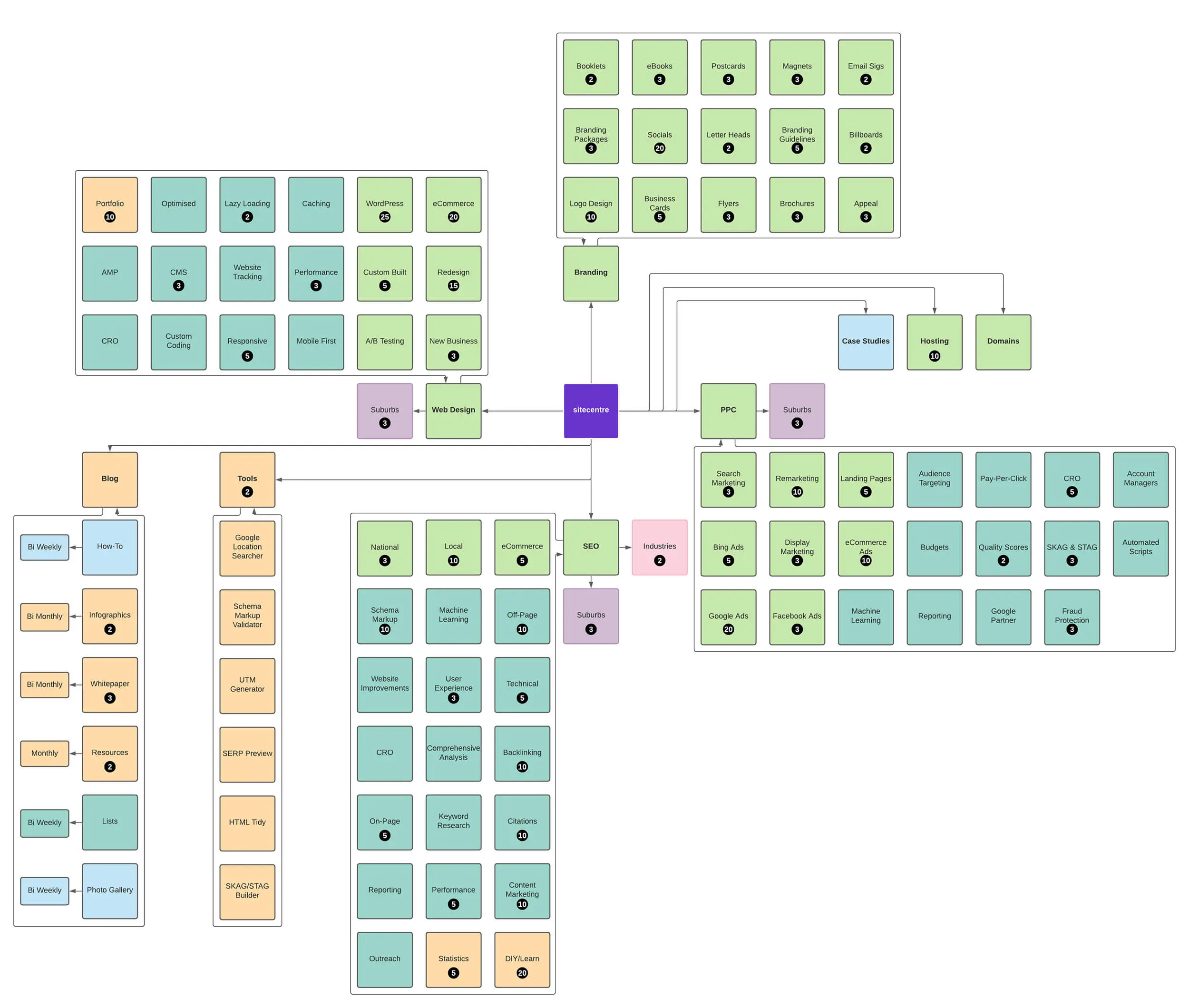 10. Use Webmaster Tools
In this final step, you must use Google (or any other relevant search engine) Webmaster tools to check if all the changes have been successfully implemented. Using this tool, you can check for problems such as broken links and submit your sitemap.
Then, all left to do is check your website's crawl status, verify the website as yours (you might need to provide your phone number for this), and resubmit the new URL to Google.
And you're done! Of course, we're sure you realise that the above steps are only a broad overview of everything you need to do.
For a detailed list of steps you can follow, please click here.
After making the new site live and ensuring all the links are working correctly, don't forget to perform periodic checks. Changing a website's design isn't a one-off process; you must monitor performance and make design changes wherever required.
Website Redesign SEO Tips To Live By
Before we wrap up our discussion, here are a few SEO tips to follow when changing your site's design.
Incorporate mobile-friendly features in the design.
Focus on getting a few "Rich Snippets."
Try to incorporate video elements and corresponding SEO tactics.
Optimise your site design for Voice Search.
Never start creating content from scratch; focus on repurposing if possible.
Remember to update outbound links.
Create a solid internal linking profile.
You can also check out this list of trouble-free redesign practices.
Final Thoughts on SEO for Redesigns
Redesigning a website is much more than just changing a bit of colour and font styles. It's a significant technical task that needs careful execution. There are numerous aspects to look after during the process and SEO incorporation on the important pages.
However, if done rightly, you can benefit greatly from your efforts.
Remember not to make any mistakes above; follow a ten-step guideline. We're sure you'll find it helpful in your site redesign SEO strategy.