The dependence on local SEO has boomed recently, with more people realising the value of having a local SEO checklist for 2024.
While there are differences between local SEO and general SEO, the best practices, including publishing relevant content and building a social media presence, remain the same. So, why should you invest resources in developing local SEO architecture?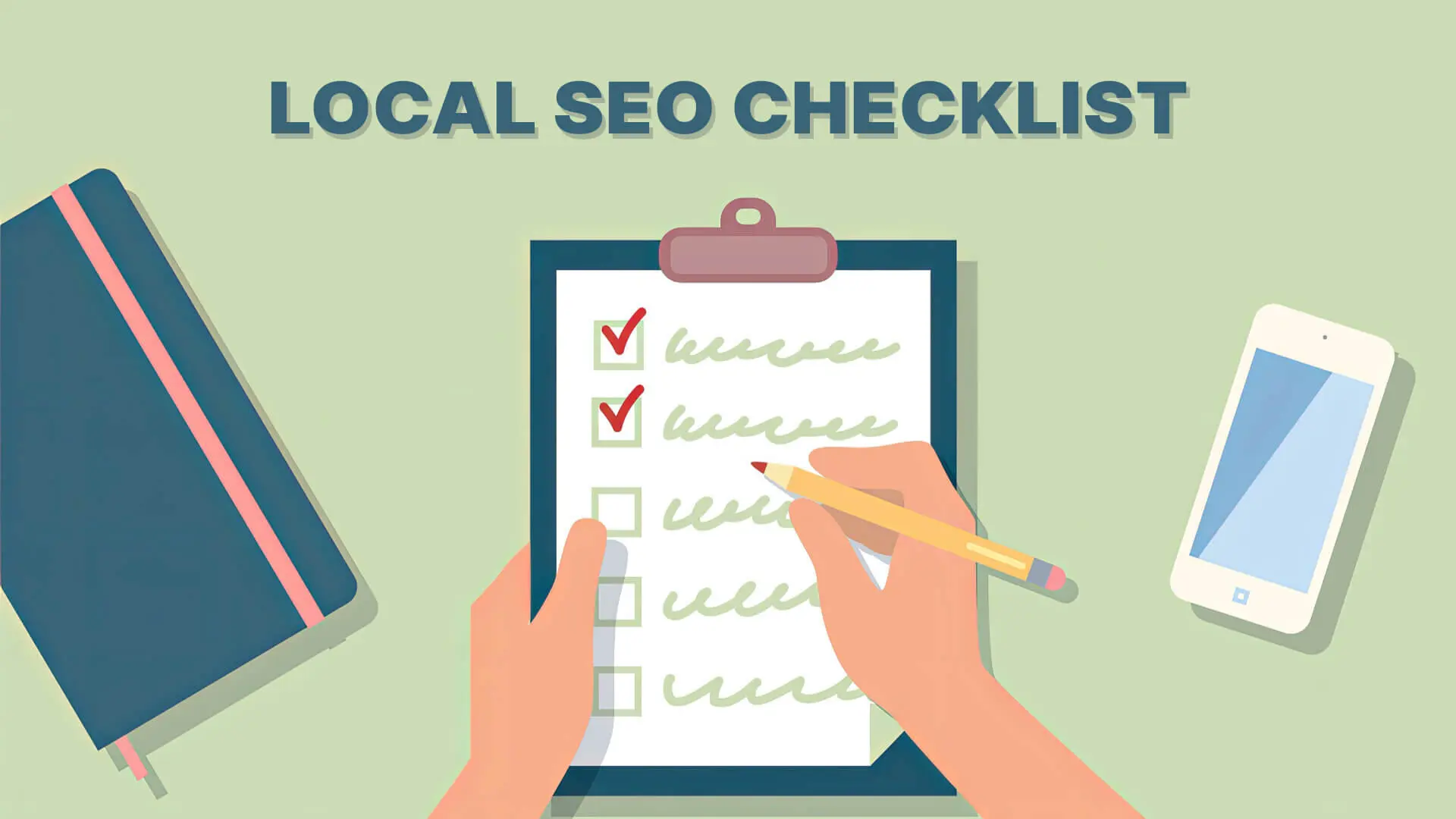 Despite many similarities, local SEO efforts prove more useful when connecting with consumers for business marketing and optimising websites. In fact, through techniques like hyper-local optimisation, your website will attract significant website traffic and grab consumers' attention at the exact micro-moment when they are willing to buy.
To maximise the effectiveness of this strategy, you should create a local SEO checklist and address the points mentioned here. As Google looks to upgrade, take advantage of search engine results search engine results with new products, services and content. This is your chance to rank higher for local search results through innovative techniques.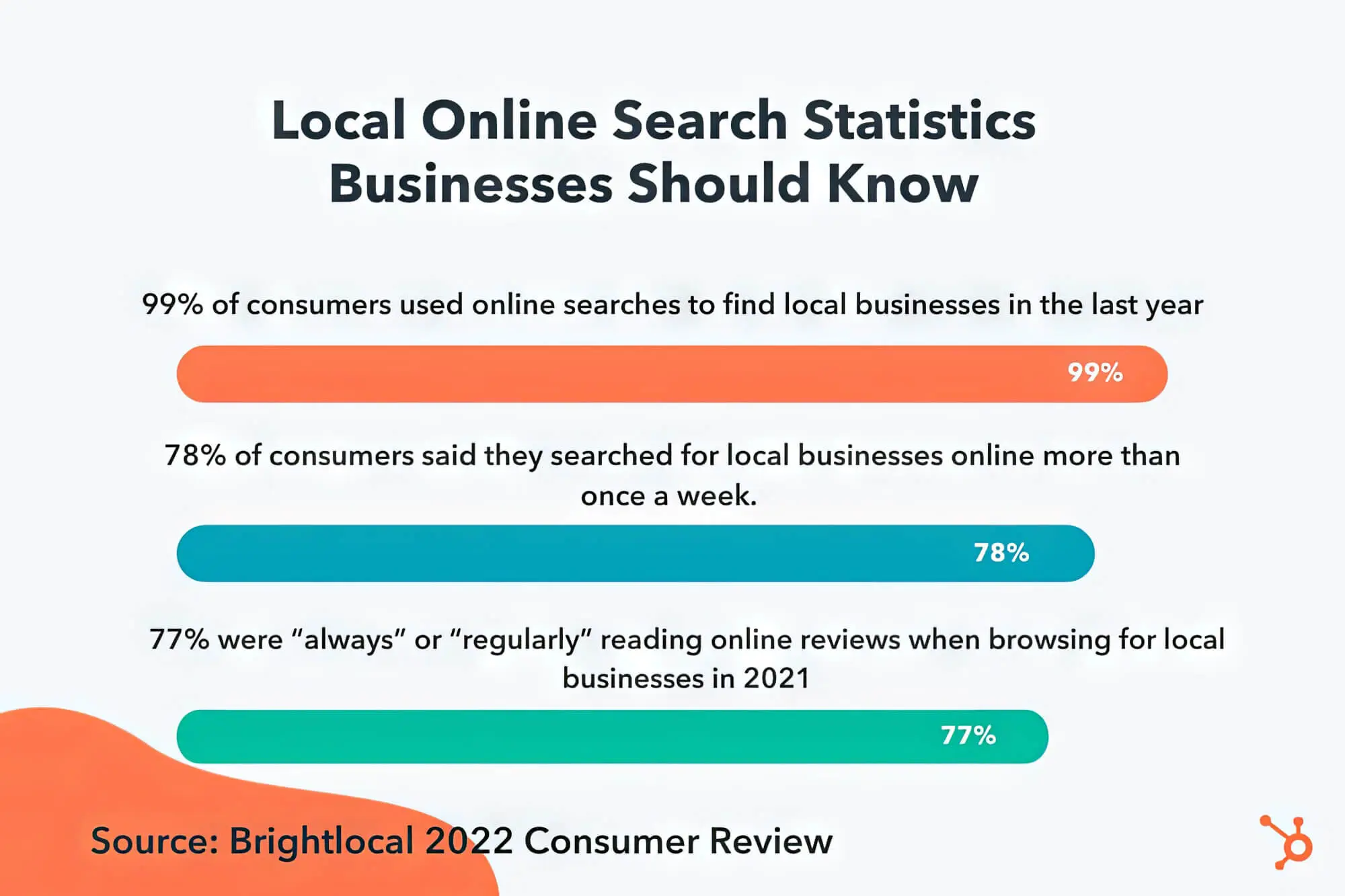 2024 Local SEO Checklist
Forming a local SEO strategy centred around local keywords for a business profile isn't easy, so it's essential to approach the problem methodically. We suggest creating a local SEO checklist to optimise the SEO architecture and attract local customers.
For the benefit of a local business, we have categorised our SEO checklist into five steps:
SEO optimisation for local businesses
Building and maintaining an online image
Tracking the local SEO performance
Training the staff about the business and its products or services
Take a look at this optimise your local SEO checklist infographic for more information:

1. Google Business Profile
We have added a Google Business profile to the top of our local SEO checklist. This is because setting up a Google "My Business" profile is an effective strategy for ranking on top of the local search results to attract more consumers.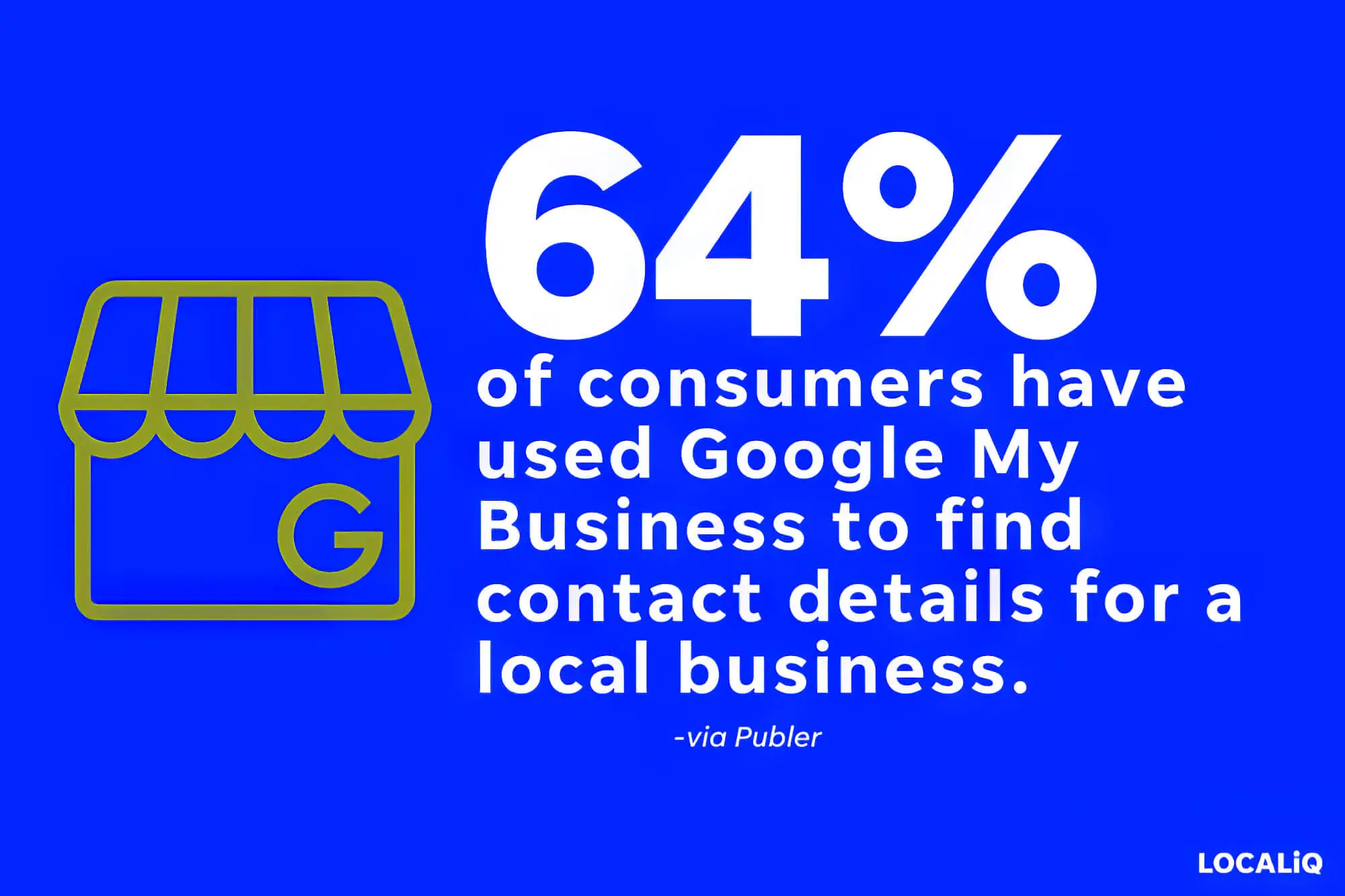 Your business profile will gather more hits and views on Google Maps and Google Search engines as it becomes easier for consumers to find relevant information about your company quickly. Creating a suitable business listing can be created by adding information about the business, reviews and photos in local searches.
But to create a top-notch business profile and an effective business website and rank high on search engines, choosing the correct business category is essential. In SEO, categorising local businesses as a critical ranking factor is similar to using relevant keywords so the site shows up higher on local search results.
Based on available data, there were nearly 4,000 categories in 2020 for a business to improve its local search ranking with the use of target keywords. But rather than opting for a mundane sort, we suggest you take a different approach.
Pick a category that will be relevant for classifying your local business while also providing a popular search item. For example, if you are in the summer house painting business, use "house painting" or "summer painting" for online directories.
But we aren't going to leave you high and dry by just talking about the benefits of a Google listing. Here we have explained the steps you should follow to set up a Google Business profile based on multiple ranking factors:
A. Google Maps
The first step is adding your local business on Google Maps from the menu bar present on the top left corner of the page.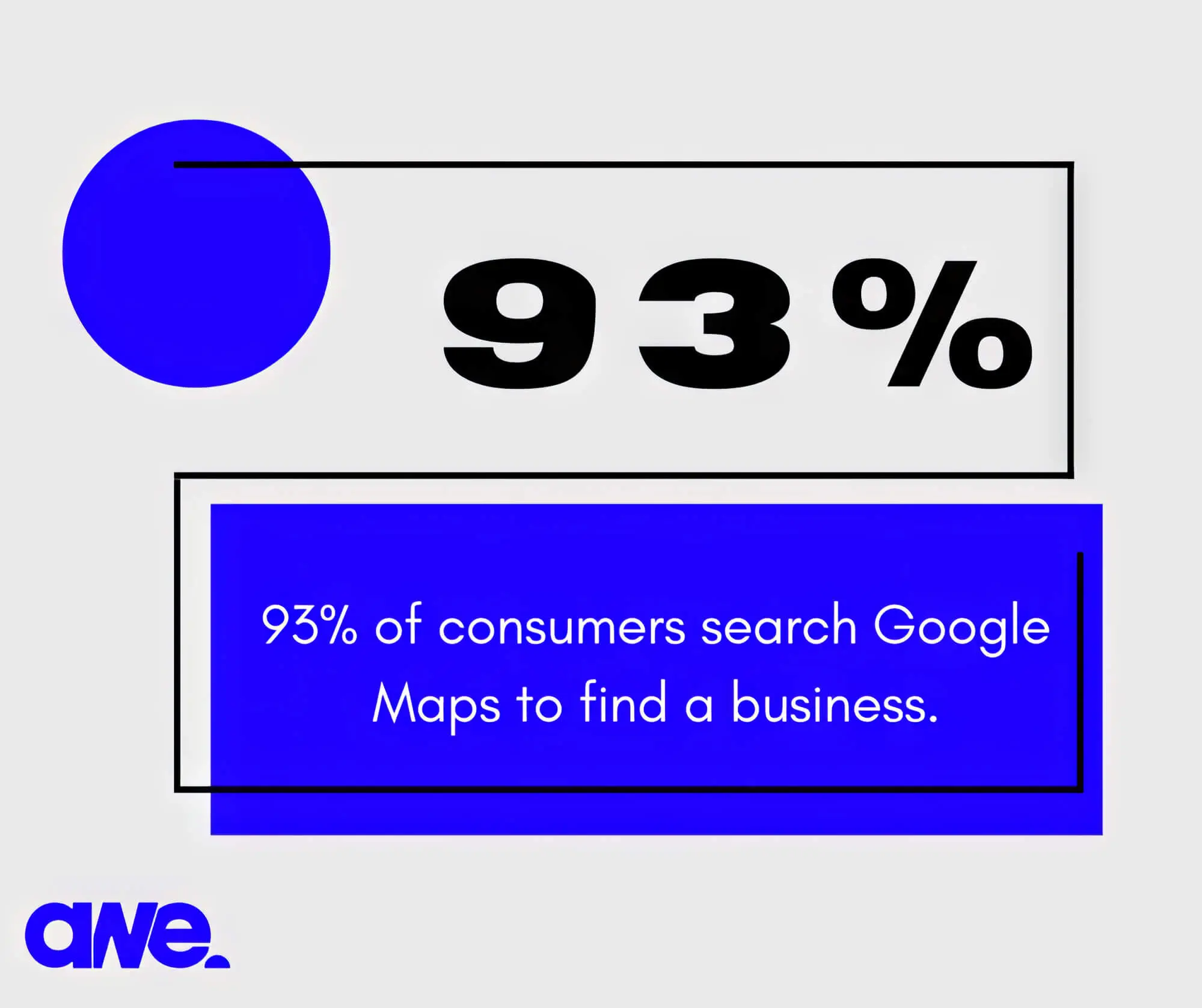 B. Business Account
Select the create account option and click "To manage my business" in the drop-down menu. Fill in your details before clicking "Next," following which Google will verify your phone number along with some other details.
Proceed to hit the "agree" button on the terms and conditions page to get started on the profile.
C. Category And Business Name
This is the most critical part of the search engine optimisation process because you will have to choose a unique business name that's easy to remember but also unique. As you start typing probable names, Google displays similar businesses in its database, so remember to choose the exact business name without resorting to keyword stuffing.
We recommend adding keywords in the business description and deciding on a relevant category to be readily visible on local search results.
D. Location
For business addresses, selecting the area of operation is easy, thanks to Google's suggestions, and all you need is to select "yes" or "no" for an area. When your business has a physical outlet, adding an accurate location will allow consumers to search for the store. But if you strictly operate online, skip this step and choose the area you serve from the drop-down menu.
E. Contact Information
Verify the contact information and the website URL, ensuring consumers can contact your business without hassle.
F. Opt For Updates
Some businesses need to follow the SEO best practices and pay more attention to this best practises and pay more attention to this option to maximise the use of easy techniques to improve their local SEO strategy. By opting for updates, Google directly provides suggestions about the best practices for your business to attract the local community.
G. Verification
The last step is verifying the business profile to ensure it becomes searchable, so choose one of the following five methods:
Phone verification through automated call or code sent via text
Email verification containing a code
Postcard verification, whereby you will receive a postcard with a code
Video verification to determine location and proof of equipment
Video call to clarify all the facts in front of a representative
Once the verification is complete, you can add further information about your business on Google; you can add further information on Google to improve the business's credibility. These can include -
Specific services that help you stand out
Information about hours and days of operation
Receiving messages from consumers
Describing the business in 750 characters
Photos
Videos
Reviews
Google Ads
Pro tip: When writing the business description, discuss the brand history, the product's unique selling point, and its standout features. Even more important is avoiding irrelevant links, offensive content, sale announcements, or HTML codes is even more critical. We suggest running the business description through spell-checking software since Google suspends accounts with misspellings in the product or brand name.
Once all the information is updated and uploaded, clients searching for your product or service in local directories or local sites online will benefit from the authentic information. This will help them decide whether local businesses are worth investing in while answering common questions consumers might have.
Long story short, a Google My Business profile should consist of the following points:
Verify the Google business profile
Choose a relevant category for your business that will attract new customers to the business
Optimise the site by adding photos, videos and additional info
2. Optimising The Website
Once the Google business profile is live, the next thing you should do to improve local SEO ranking factors is to optimise your website. But didn't you already optimise the site when creating a business profile, so why do it again, and how is it different?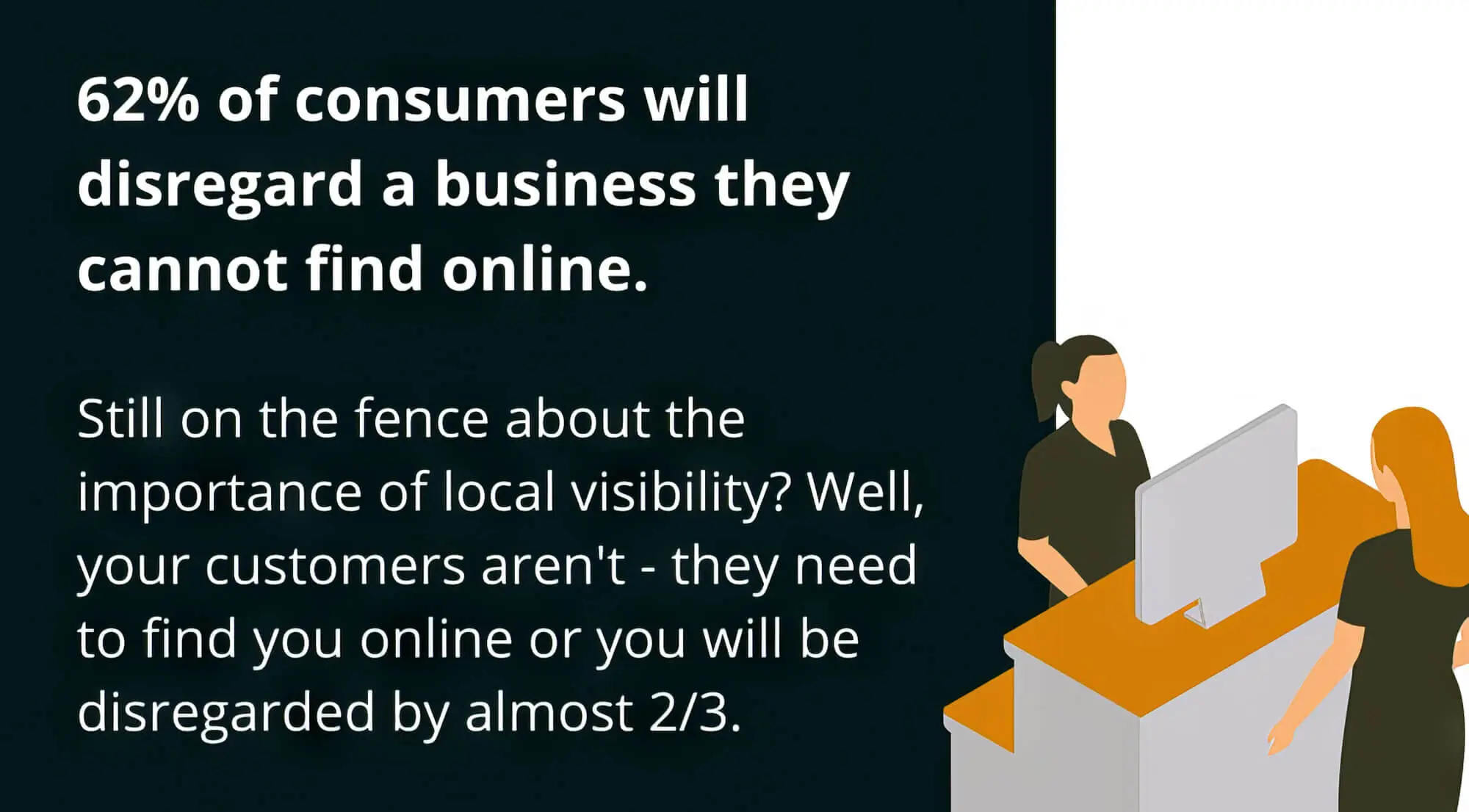 With the Google My Business profile, you had set the optimisation process in motion, and now it's essential to take it further to improve the local SEO strategy. Most of the steps involved in this process are similar to the basic techniques for improving SEO, such as
Writing high-quality content to attract local customers
Local link building among relevant pages
While we aren't recommending keyword stuffing, it's still essential to…
Rank for organic results
Having a clear review process in place
Business profile should have local keywords relating to geography and category
i) Optimising The Content
A. Publishing Latest Info
We will talk more about internal links for local searches later, but for now, know that it's crucial to update the content and add only relevant information. It would be better to break the information into shorter bullet points so that consumers can quickly find what they are looking for.
On that note, optimise the title tags and use local target keywords for the meta descriptions. It would help if you also asked the content management team to consider semantic variations of common keywords to optimise the blog and static content with target keywords.
For example, when using location keywords such as 'New York' for a real estate company, you should include blog posts about what people can do in nearby areas. But most importantly, it's crucial to publish only high-quality and original content with your address and phone number to achieve higher search rankings.
At this point, it would be a good idea to clean duplicate content using free tools to enhance your local SEO efforts further.
B. Location-Specific Information
You must create content that is location specific by using the business to sponsor local events, which you further write about on the web pages. We even recommend considering creating a blog post that features local news with local information about the season, demographics and location.
While having a handy local SEO checklist is important, you can take it a step further by creating a content calendar. This will help you manage the content better and promote posts to rank higher for seasonal content.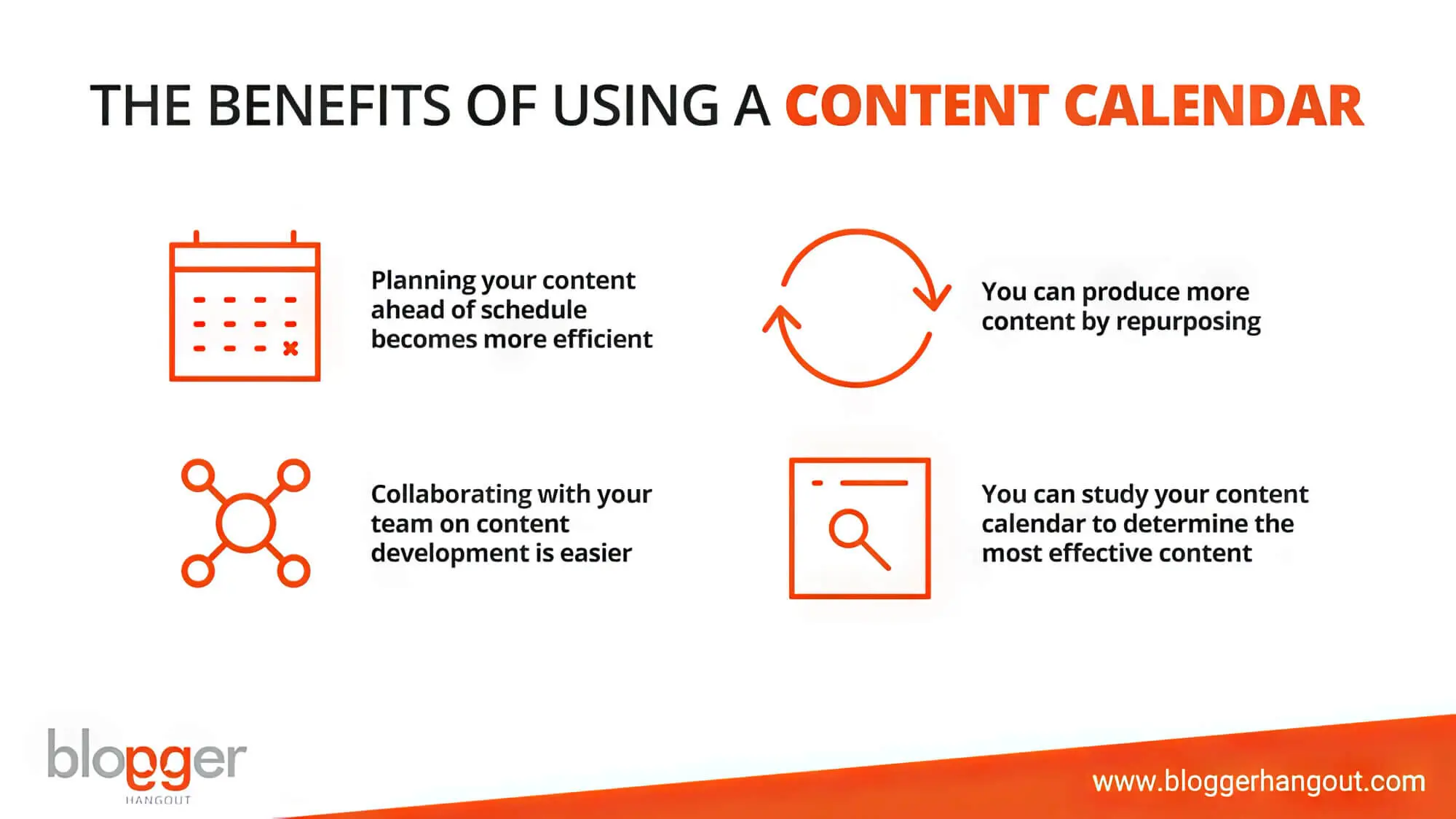 ii) Local Citations
Once you create content that holds value for local searches, focus on citation management since consistent citations help Google determine your business's trustworthiness. Search engines, like Google, will rank your web pages higher when it comes across consistent citations for personal information, such as the business address, name, phone number, etc.
That's why we suggest updating local directories with the necessary information and automating the citation process to save much-needed time. The first thing you must do is ensure the business information is visible on the homepage for the convenience of visitors.
Double-check the information before publishing it because conflicting points about a business will impact SEO and result in lower local rankings.
iii) Technical SEO Audit
After the business page is live and you have optimised the local landing pages based on the target audience's needs, don't relax. Your job has only begun because you need to note the impact of making your site mobile-friendly and the technical challenges of running the site by conducting a local SEO audit.
Performing an audit will help fix the technical issues and make it easier for Google or other search engines to find the website. All you need is a tool like Site Audit to flag the most common errors, notices and warnings. Additionally, such tools even provide tips on how to manage the crisis.
Sometimes, you won't have to do anything significant, as adding local links, managing broken pages and rewriting the meta descriptions or title tags will improve the SEO architecture. You also need to optimise the site on a mobile device and ensure the mobile version of the web page is visible to local consumers.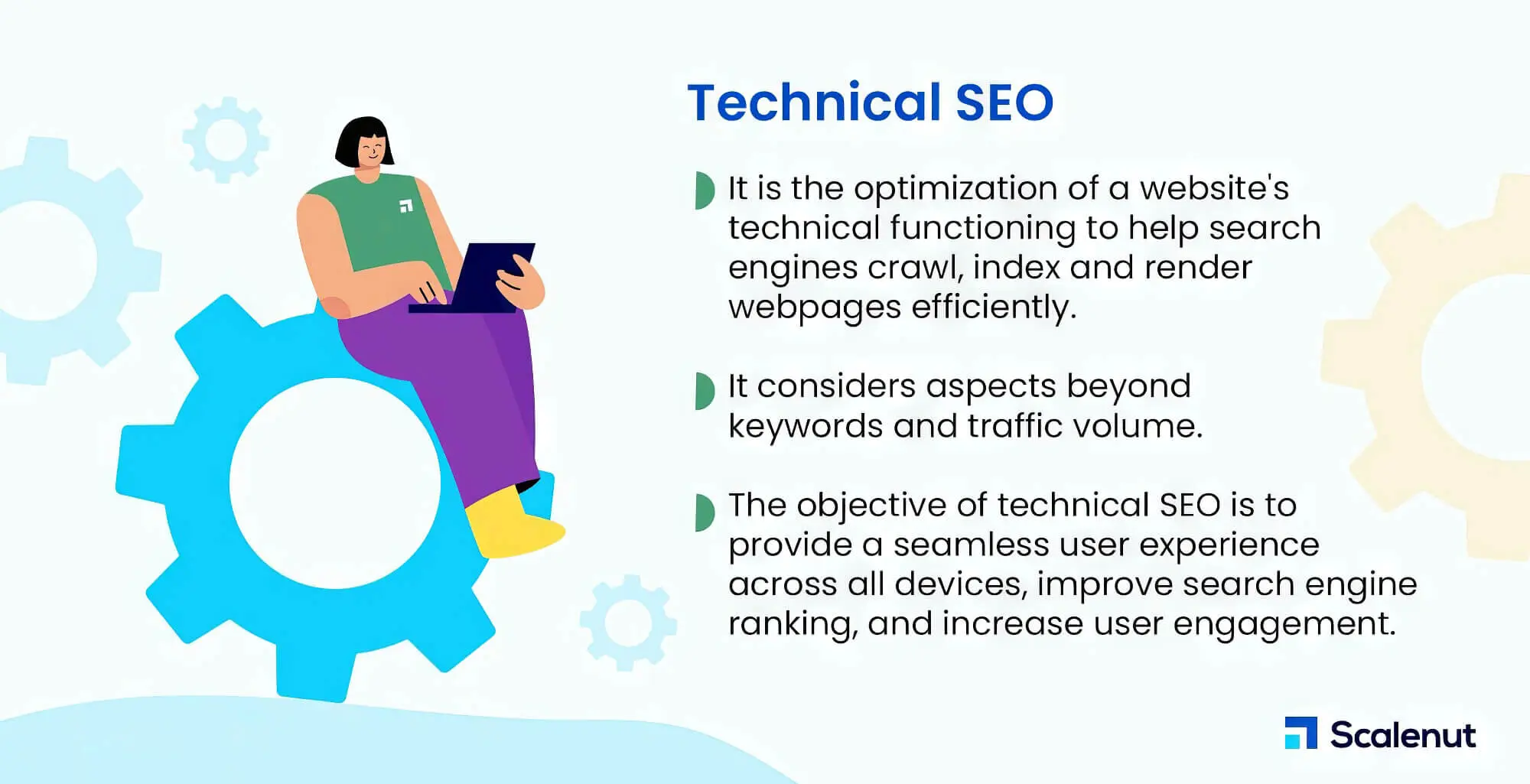 iv) Build Links
You have already taken care of three key ranking factors -
Creating a local business profile
Citation management
Addressing technical issues
But to improve local ranking further, an effective strategy would be building local links. The basic purpose of link building is establishing connections, so ask yourself how to connect with the local community while hoping other websites link back to your page.
To do this, you must conduct keyword research and write content that other web pages in your niche will find relevant. Having worked closely with local businesses, we have seen how links to similar businesses, local blogs and other websites help boost the SEO architecture.
You can even find prospects to contact through free link-building tools and strategies.
v) Schema Markup For Local SEO
To create the ultimate local SEO checklist, it's necessary to pay attention to the importance of schema markups to make local businesses stand out. Those who take time to focus on this strategy find their website ranking higher while also showing in answer boxes or carousels.
Popular schema markups that can help your website leave a mark on consumers include:
Local events
Real estate agent
Organisation
Store
HVAC business
Electrician
Plumber
Historical building or landmark
Positive reviews
Using these markups will help search engines better understand the relevance and value of your site. Some site audits even have a markup report that will allow you to see how reliant your website's reliance on different markups.
Specific markups may sometimes become invalid, which will be visible in such reports. To sum up, you need to focus on the following factors to get started with schema markups:
Use listing management to manage citations
Perform site audits and ensure the webpage is mobile-friendly
Use structured data markup and track its performance
3. Building An Online Reputation
Building an online reputation is vital for retaining existing customers while bringing in new consumers searching for services similar to yours. A couple of ways to create more brand value are:
Using social media sites to engage customers
getting positive online reviews on various platforms, such as Google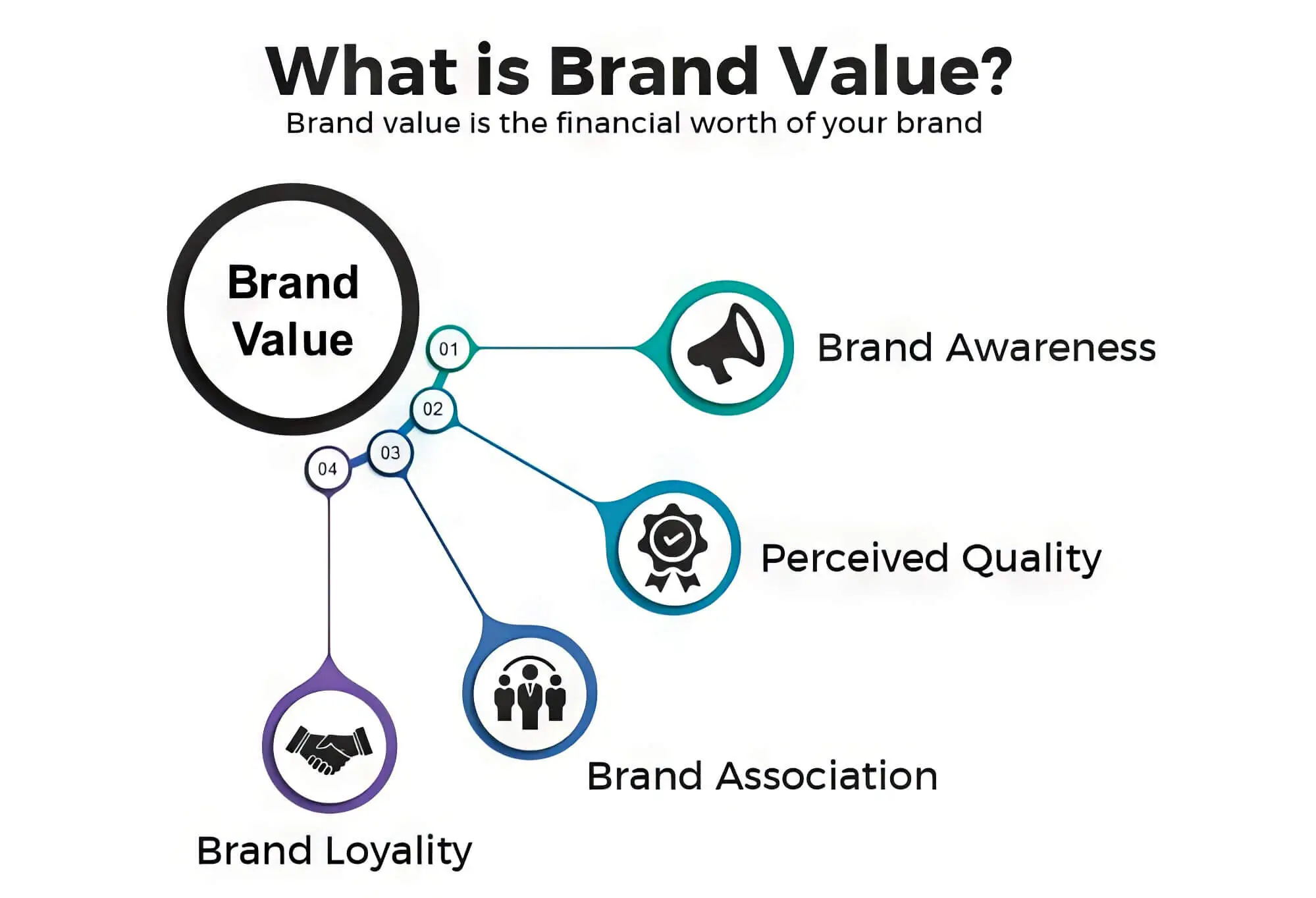 A. Review Management
To create credibility for the brand, request potential customers to leave honest feedback on the customer testimonials page. The best part is that Google has a marketing kit complete with free posters and stickers that will help you encourage more people to leave customer reviews.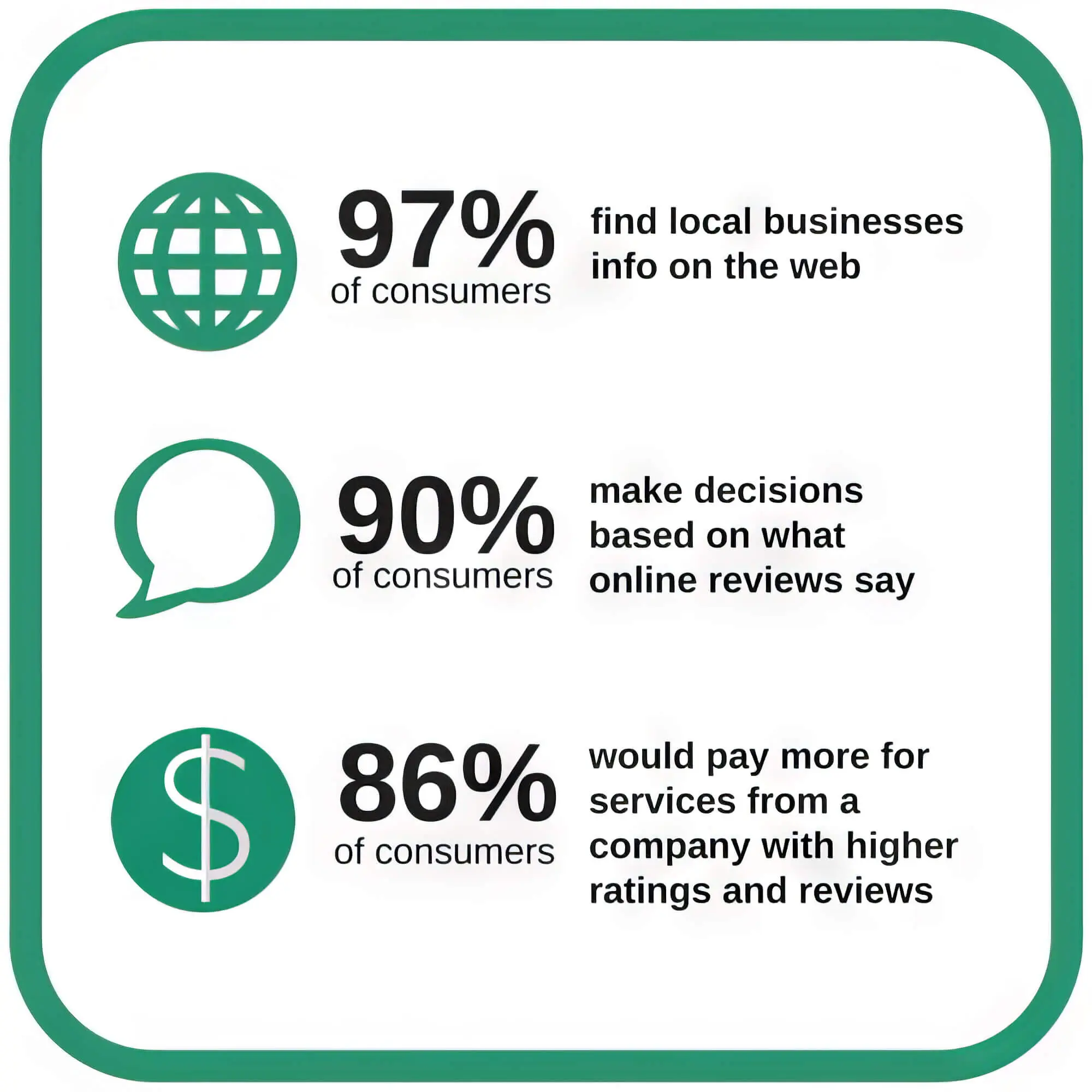 But don't just ask consumers to review and publish them on the web page because taking the time and effort to respond to reviews is equally important. You need to ensure consumers feel heard and develop a bond with the brand, so appreciate their positive experiences while apologising for negative feedback.
Have a separate team review the testimonials and keep updating them so new users have all the information at their disposal.
B. Social Media Engagement
Social media has made connecting to the local market and interacting with potential customers easier. When brand representatives promptly reply to consumers' queries, it improves your company's image, which quickly spreads through word of mouth.
However, you must manage the brand on multiple channels for wider reach, so ask the SEO team to use content management tools. Choosing what content to post and planning ahead can help you compete with rival brands.
Here we have listed some popular techniques to improve local listings:
Post polls and questions on social media to welcome suggestions
Share deals for happy hours
Post videos and photos of your service, staff and the team
Create a social media following and track the latest trends
Post appealing content to grab attention
Directly ask consumers to leave a review — good or bad
Always reply to reviews and never leave consumers waiting
Use scheduling tools for greater social media engagement
4. Tracking
There's no use implementing local SEO efforts, be it on-page local SEO or inbound links, and not tracking their outcomes because you will be stuck in the same place. To improve the site and make it consumer-friendly, it's essential to track your progress through tools like Google Analytics to know how visible the business is on search engines.
The content and SEO marketing team will help you develop a tracking system and note how to target keywords to perform in your local area. They can use configuration tools and position tracking software based on which you will get options relating to country, city, state or postcode for targeting specific keywords.
Tracking multiple locations and devices as part of the same project is also possible, provided the business account is updated. With a tracking campaign, you can easily monitor changes in your site's position or those of your competitors since the content is updated every day.
You can use the tracking filter and keyword rich search engine results page features search engine results page features to find particular keywords by knowing how competitors perform. Here are some features you should know about:
Hotel packs
Local pack
Featured snippets
Images
5. Training
With suitable tracking tools, you will have all the vital information, such as reports and visuals, at your fingertips to single out growth areas. This will help you improve the business and update the local SEO strategy, but you will need trained professionals.
Many people focus on the digital upgrades they need to make to their site, but specific physical changes, such as hiring qualified personnel, will also make a difference. We have seen experienced SEO management teams help:
Develop position tracking
Use the latest features to rank the site higher
Track devices and website performance in target areas
Improve position in Google Maps
Most importantly, training the staff and keeping them updated about changes to the brand will help offer top-notch customer service. Help them know about the intricacies of the business's products and services to answer consumers' queries.
It would be best if you also took an active interest in the staff and their well-being. We suggest interacting with the various teams to nip problems in the bud and prevent major issues from hampering the site's performance.
Having a backup plan and recognising achievements during team meetings is crucial to boost staff morale. If specific problems need to be addressed, don't be overly critical but explain the situation to everyone present to find a quick solution.
Start Writing Your Local SEO Checklist
The local SEO checklist goes beyond the internet; you should create a separate advertising budget to expand the business. Local advertising on TV, flyers, radio and newspapers combined with online SEO efforts will allow search engines to find your website more readily.
To give you an idea — over a billion people use Google Maps monthly, and over 5 million apps use core products from the same platform. So, having an online presence is critical to make the business stand out.
If you are unsure about implementing local SEO or digital marketing tactics, get in touch with our team at sitecentre®. We can help you rank in the local search engines with our customised local and hyper-local SEO strategies, built to make you succeed!