In this day and age, where the internet has permeated every aspect of our daily lives, "content is king."
The renowned essay written by the tech tycoon Bill Gates way back in the mid-nineties has become even more relevant today. If you want your business to make an impact, you need to have a compelling content strategy. And the best way to achieve that is through search engine optimisation (SEO) strategies.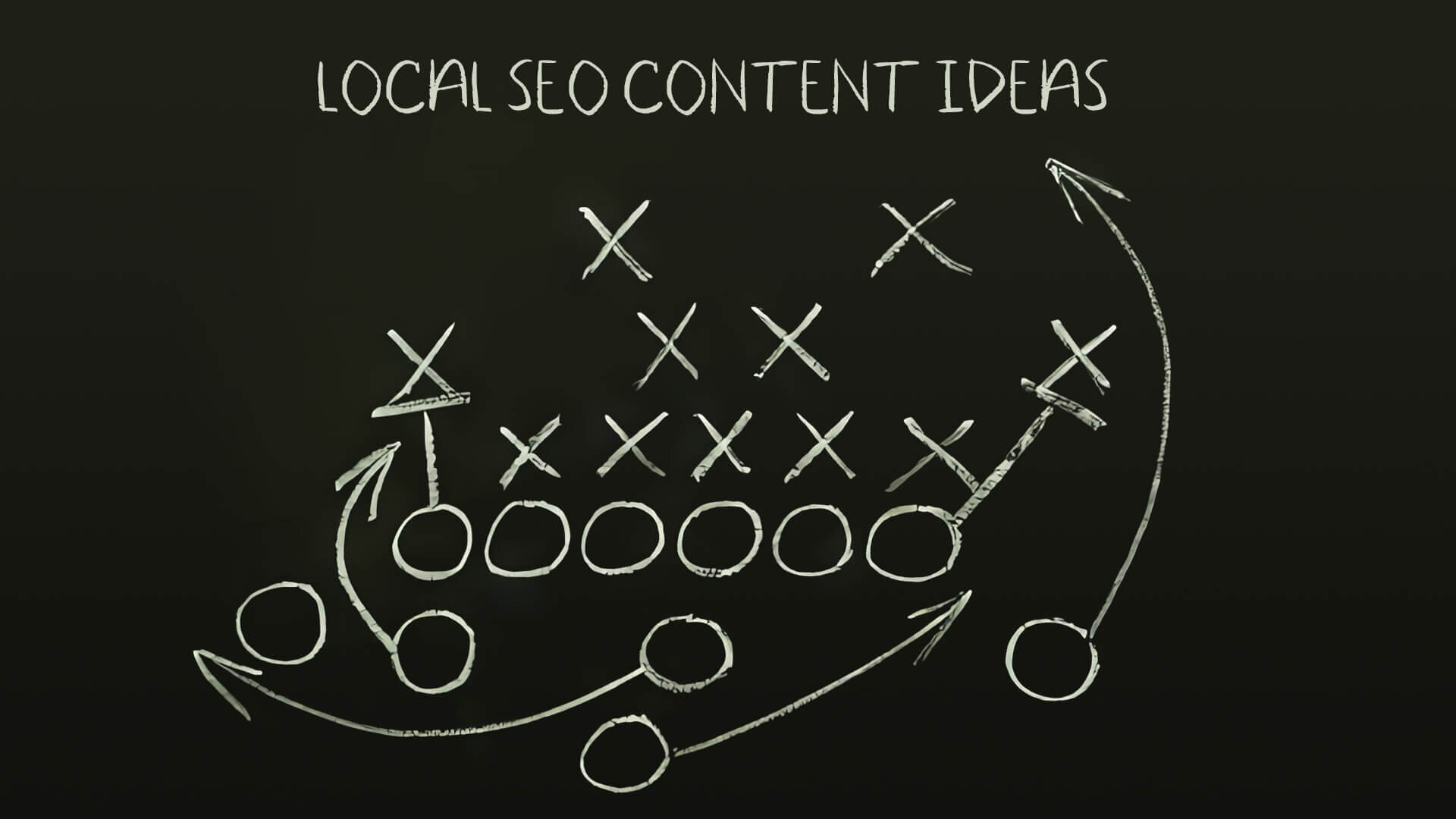 Unfortunately, creating unique SEO content for local businesses can be challenging. We have created this guide, where you will find some innovative SEO content ideas to make your business stand out locally.
So, if you want to know what these are, read on!
What Is Local SEO?
Before we discuss the ideas, let us give you a quick rundown of what local SEO is. In simple terms, it is a form of digital marketing strategy specifically tailored to meet the needs of a local audience in a particular geographical area.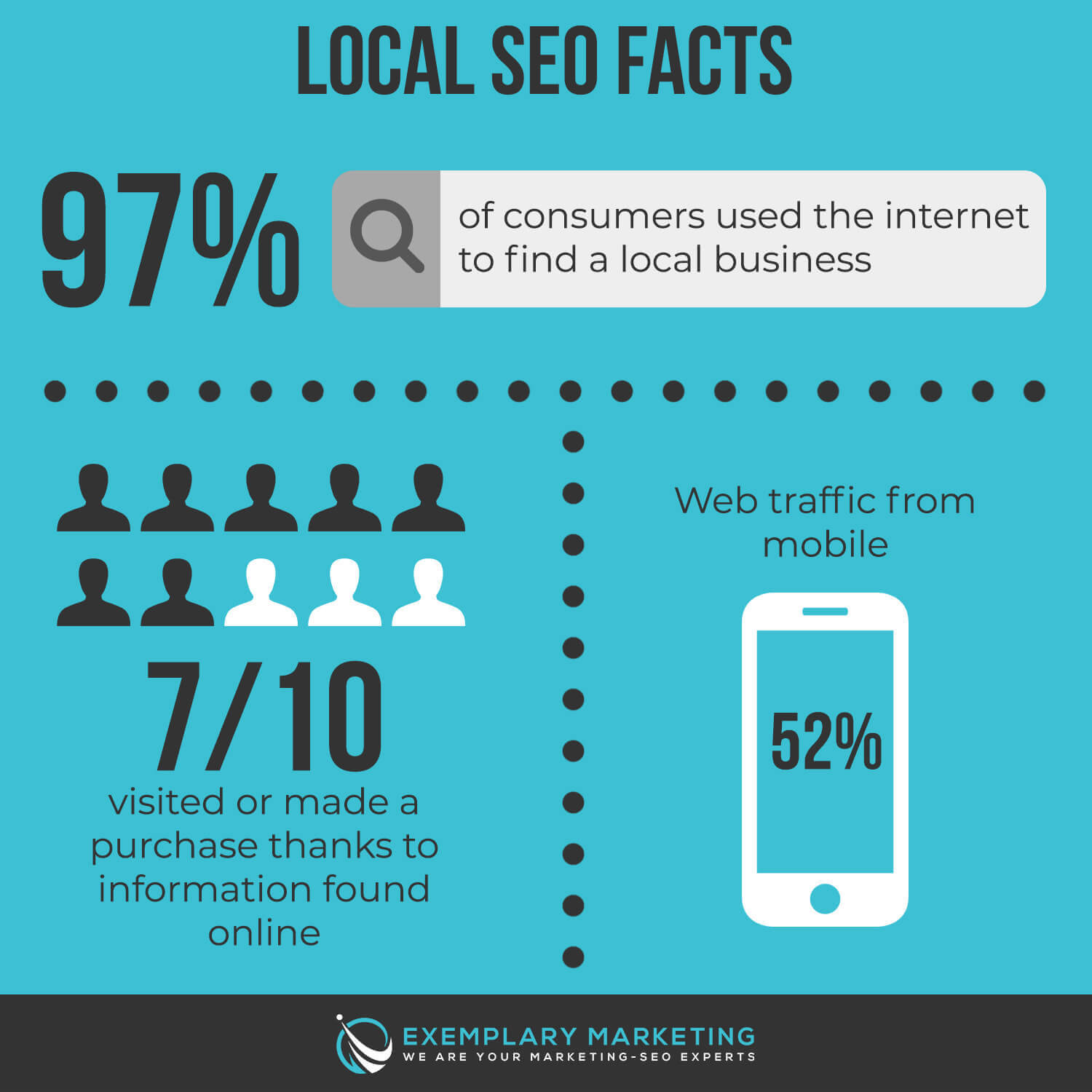 Contrary to what you might have heard, there are differences between generalised content and local content. Generalised content targets a much larger user base, due to which it lacks specificity. Here, the user's intent is to gather generic information.
On the other hand, local content takes into account the needs and demands of local users to give them much more specific information. This is because the local search intent for a local search is to gather precise information, which helps the customer to make purchase decisions.
So, if you use the relevant keywords and information in your content to match search queries, it will have higher local search rankings. That, in turn, will drive more people from the particular area to click on your link.
This helps small business create a deeper connection with the user, eventually leading to conversion. As a result, such content gives a local business the perfect tool to build up its foundation and make itself known.
Ideas For Local SEO Content
1. Research Local Keywords
If you have some idea about SEO, you know that keyword research and generating content for local SEO is crucial in any strategy. Without the proper keywords, your SEO content won't rank well on the search results page, reducing its reach. This principle applies to a local SEO strategy as well.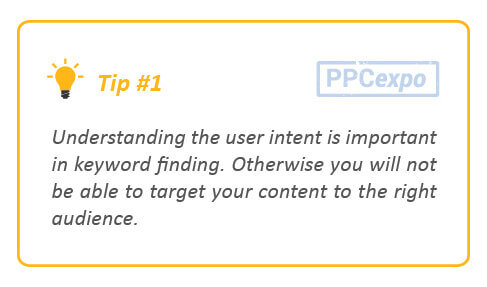 The difference, however, lies in the specificity of the keywords. Optimising your local business page requires highly specific keywords and phrases. So, it goes without saying that to write local SEO content, you need to be well-versed in everything happening in your area, including local news.
You need to insert familiar phrases and terms in the content so that it may show up on the local search results page, generating organic traffic. Besides, these local phrases and keywords will allow the local searchers to better connect with your business, which increases their chances of conversion. So, take some time to learn how to conduct keyword research for local keywords.
2. Create Interactive Local Content
Regarding local SEO marketing strategies, keywords are essential, but other aspects must also be considered. You must create great local, precise, interactive and engaging content. If you don't, users will quickly lose interest, and your business will take a hit.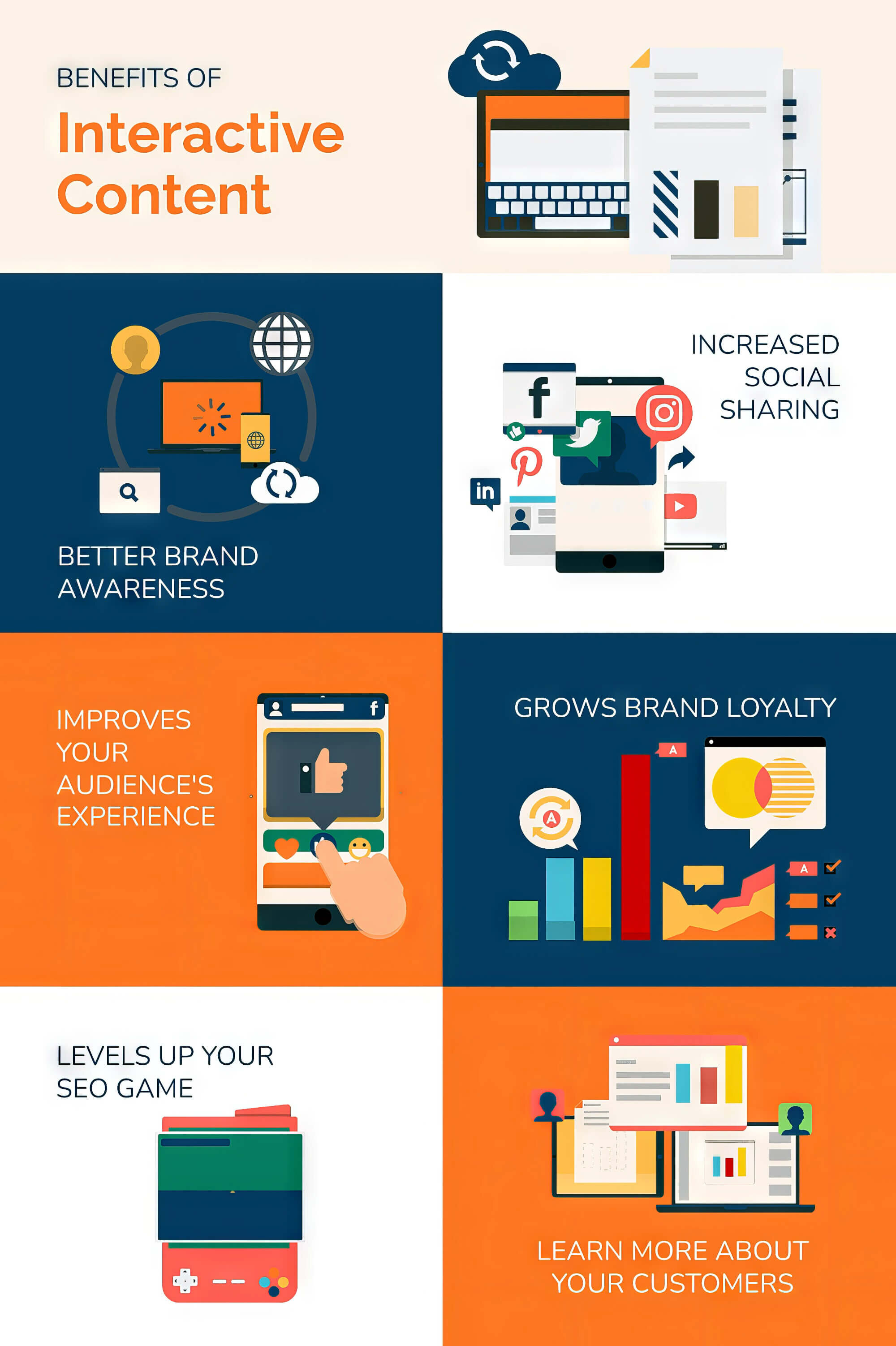 One of the best methods to create engaging content is to include videos, images and interactive graphics on your local business website. Make sure to use them wherever you can to attract users' attention.
For instance, if you are writing informative, local-focused blog content or blog post, you should complement it with attractive images and videos. The user will be more inclined to read through the entire blog post that way, which, in turn, will improve their chances of conversion.
In this regard, the images and videos should be locally relevant instead of being generic in nature. This will help the local searchers get the exact information they are looking for.
3. Engage With Local Customers
Engaging with your customers is a great idea if you want your local business to flourish. It is fundamental in content marketing strategies such as local SEO.

When you engage with your customers, they will develop a positive impression of your business that will eventually help to earn their loyalty. And a loyal customer is highly likely to recommend your business to others, ultimately providing you with free word-of-mouth marketing.
There are quite a few ways to engage with local customers. The most common method is to gather customer feedback regularly. Doing so will allow you to identify the demands of your local customers. Subsequently, you can make the necessary changes to your business to meet these demands. That way, users will perceive your business as responsive and customer-friendly, giving your brand a big boost.
Creating review and testimonial pages is another great idea to engage with your users. Customers value transparency, and if you display their reviews publicly, you can considerably improve the transparency of your business, which will be beneficial in the long run. Likewise, testimonial pages can greatly help influence potential customers' purchase decisions, generating more sales.
You can also post relevant local content from your website on social media pages. These platforms will allow you to engage with local users more closely, generating a greater volume of organic traffic.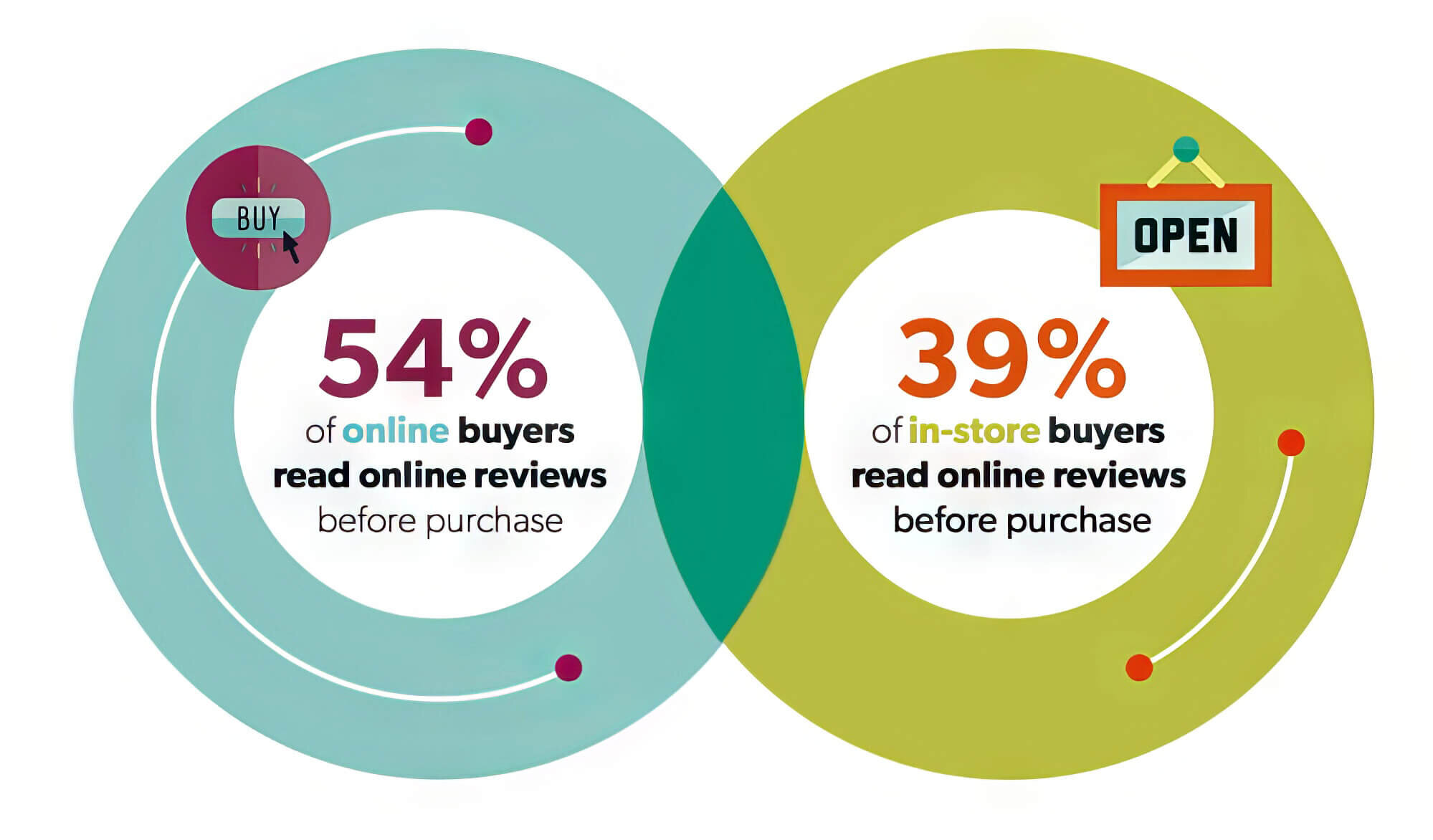 4. Participate In The Local Community
Actively taking part in the local community can give local business owners a rapid PR boost. It will also increase your business's visibility and online presence, which is an excellent method to earn online authority and inbound links.
Create guest posts on local websites and other sites to generate user interest. Alternatively, you can sponsor local events, engage with local events and partner with nonprofit organisations to increase brand awareness and drive user traffic to your site.
You can even organise online campaigns to generate inbound traffic directly. Here, you need to ensure that the events and campaigns are industry-centric.
5. Ensure Consistency In Details
One of the most important criteria for success with local SEO strategies is to ensure consistency in details. It helps the users to find relevant information in a short time and help them come to a decision quickly. If you provide inconsistent information on your website, people will get easily confused, hurting your business prospects.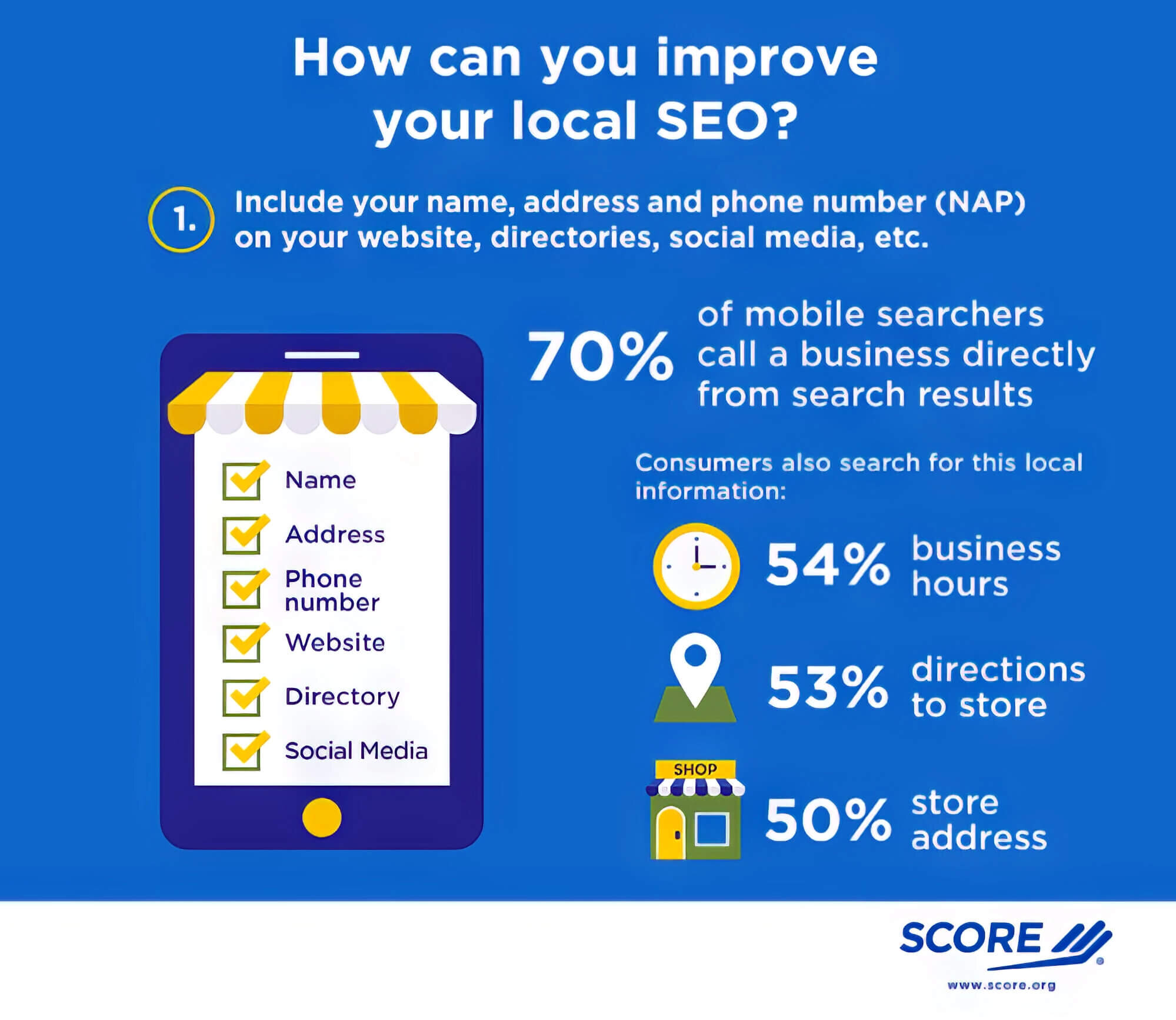 Some important details that need to be considered are the name, address, and phone numbers associated with your business. It would be best if you eliminated any discrepancies in these details as soon as possible. If you don't, local customers might find it difficult to contact you or find information about your business.
Likewise, you should follow this local SEO check for things like the consistency of on-page SEO elements, such as links, headlines, meta descriptions, title tags, etc. If you see any broken links, you should replace or repair them immediately. Similarly, if the title tags or meta descriptions are inaccurate or outdated, update them accordingly. By applying local SEO best practices, users will have a better experience while navigating your website.
6. Add Relevant Location Pages To Your Website
This is an effective local SEO idea for local businesses with multiple offline outlets in the same region. You can create separate local service pages for each outlet, where you provide relevant information, such as the name, address, phone number, and other details. To make it more convenient for users, you can integrate Google Maps on the service page, which will show the location directly.
You can even create individual websites for each location if you have sufficient funds and resources. In this case, you must tailor the local landing pages accordingly so visitors can find all the relevant data directly on the landing page.
A modified version of the above strategy is commonly used by businesses operating in a large geographical area, such as an entire country. They often create state-specific or city-specific landing pages on their local sites, which cater to the people from that particular state or city.
7. Perform A Local SEO Audit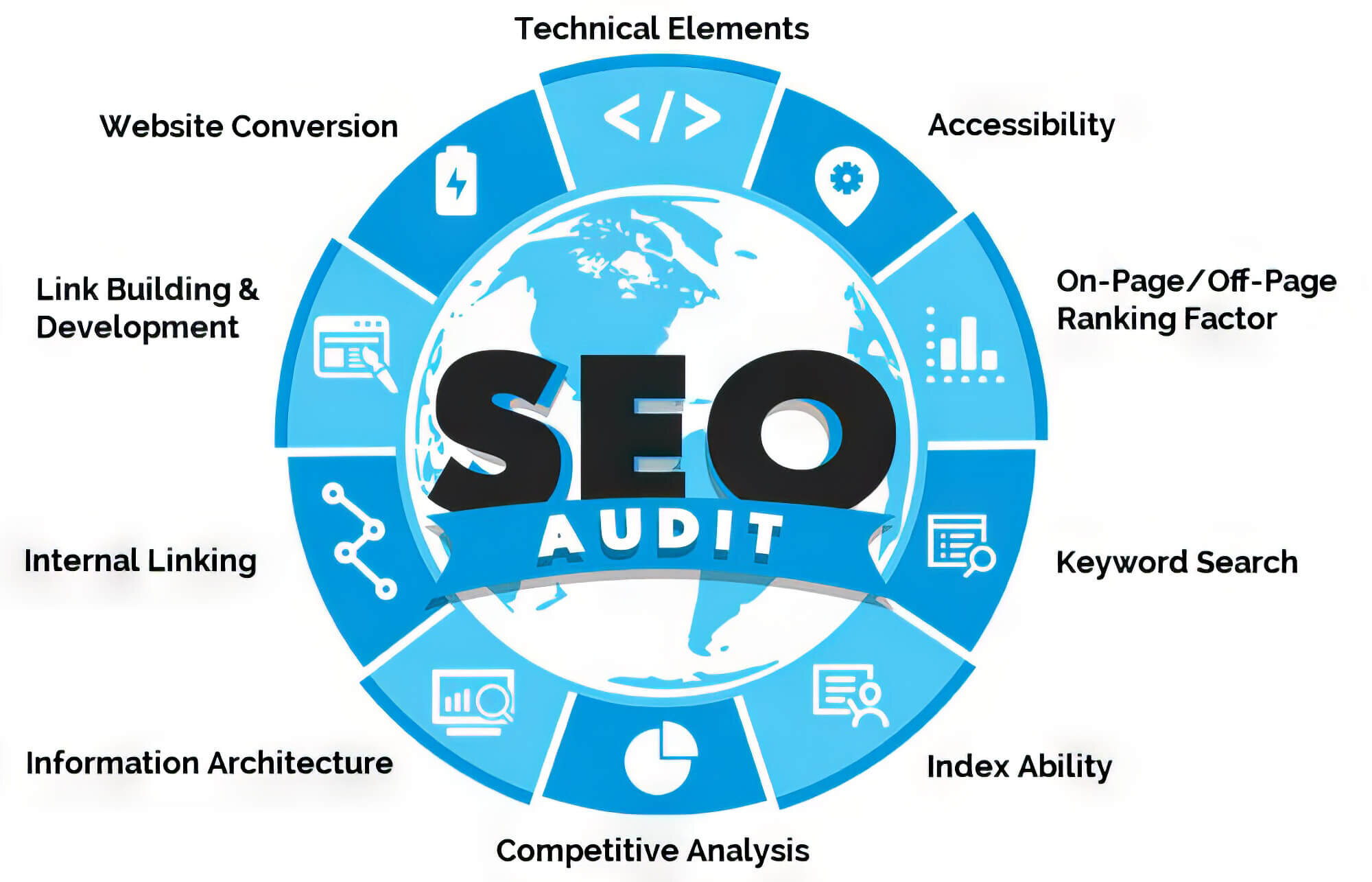 Performing regular local SEO audits for your business website is a great idea to help keep track of your business. With such an audit, you can monitor some of the most important SEO metrics, such as local traffic, local search volume and local SEO rankings in search engine result pages (SERPs).
It also allows you to check if there are any indexing errors or broken directory links on your website. You can also check for any citation errors in local business listings and directories and see how your competitors are doing. This will help refine your local SEO strategy better.
8. Optimise For Google My Business
Creating and optimising a Google My Business page is a good idea for authenticity. Google supports and verifies all the content on its platform, which gives your local business an obvious advantage.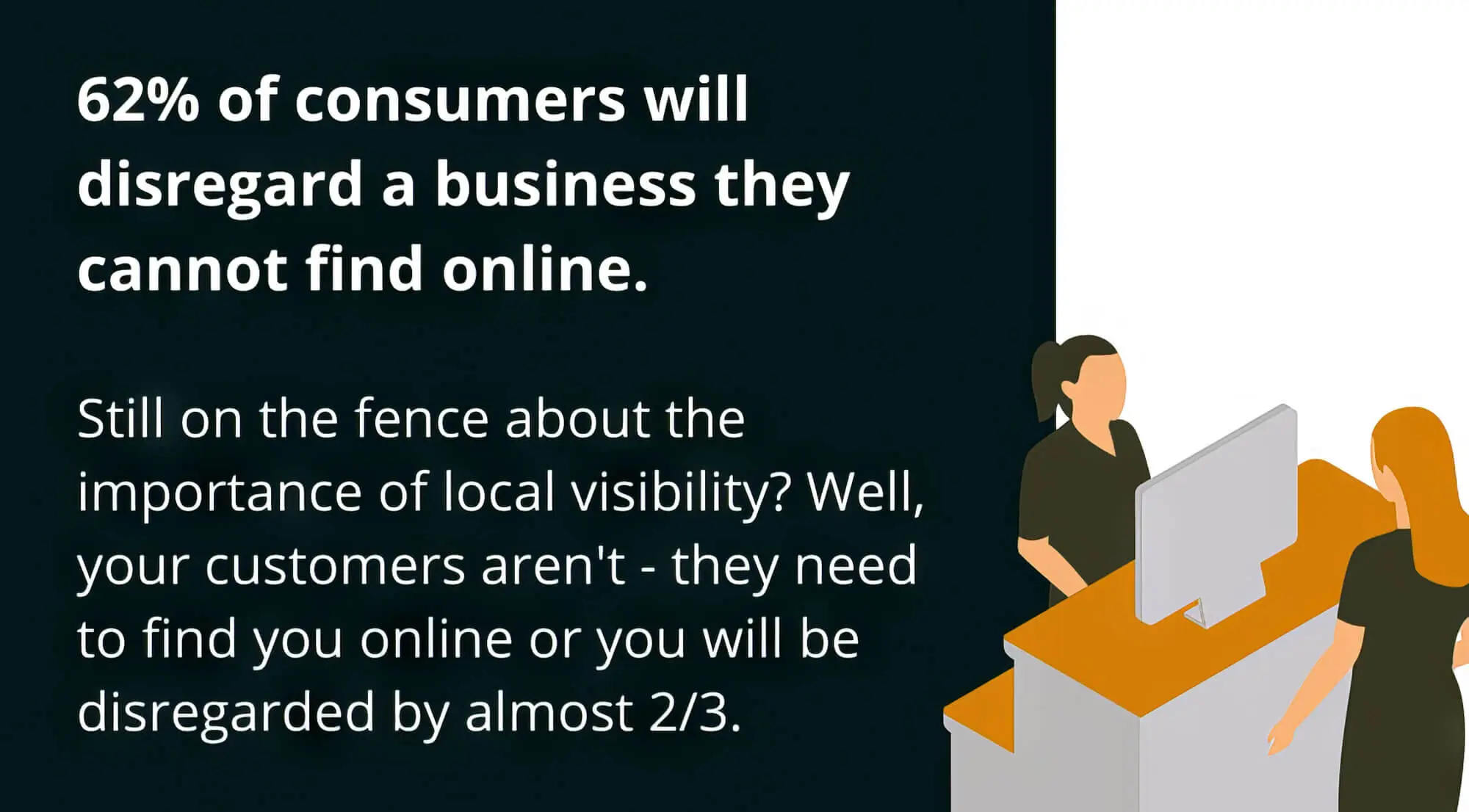 First, you must verify your Google Business profile to optimise the business account. Make sure to upload content per the company's best practices and guidelines, allowing your web pages to rank higher in search results. Apart from that, it would be best to encourage users to leave online reviews actively. You can respond to these reviews to further improve your local prospects.
9. Optimise Your Content For Mobile Devices
It is known that everyone uses smartphones to access search engines these days. That is why you need to optimise the content for mobile devices.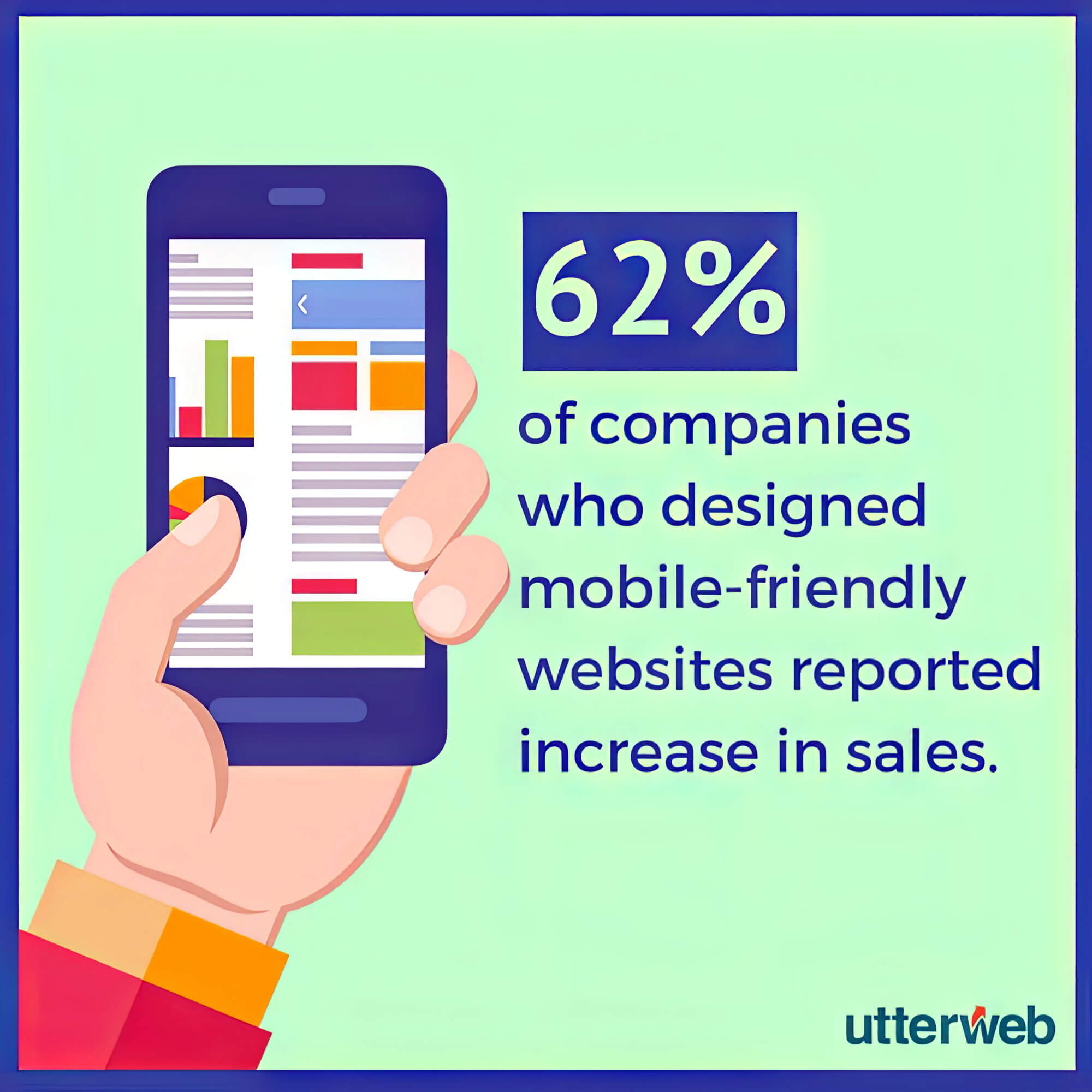 To do that, you must develop a dynamic layout for your site. That way, you can fit all the content on smaller screens without text, images or video distortion. Also, it needs to be touch-friendly so users can easily navigate your site.
Get Your Content Ideas Flowing And Rank On Local Searches
When utilised correctly, the local SEO content strategies and ideas will help expand your business quickly. But fail to do that, and your business will get lost in the crowd, never to be seen again.
Generally, you must invest a fair amount of time and resources in fine-tuning your local SEO strategy. You must consider many factors, including keyword research and identifying your competitors in local directories and search engines. If you feel that such a task is too challenging to undertake, you can seek help from the experts.
With the best SEO experts at sitecentre® Canberra, we can turn your ideas into reality and develop a customised local SEO strategy tailored to your business goals. Get in touch with us today to find out how we can assist in growing your local audience!