What good is a great business idea or newly launched website if it's not getting noticed by the right people? Or, perhaps, no one at all?
To begin with, any company specialising in search engine optimisation may promise to bring in traffic, but it can be from all the wrong sources. For instance, if a Perth-based brand only delivers locally, it does not make sense to attract a clientele from other places like Sydney.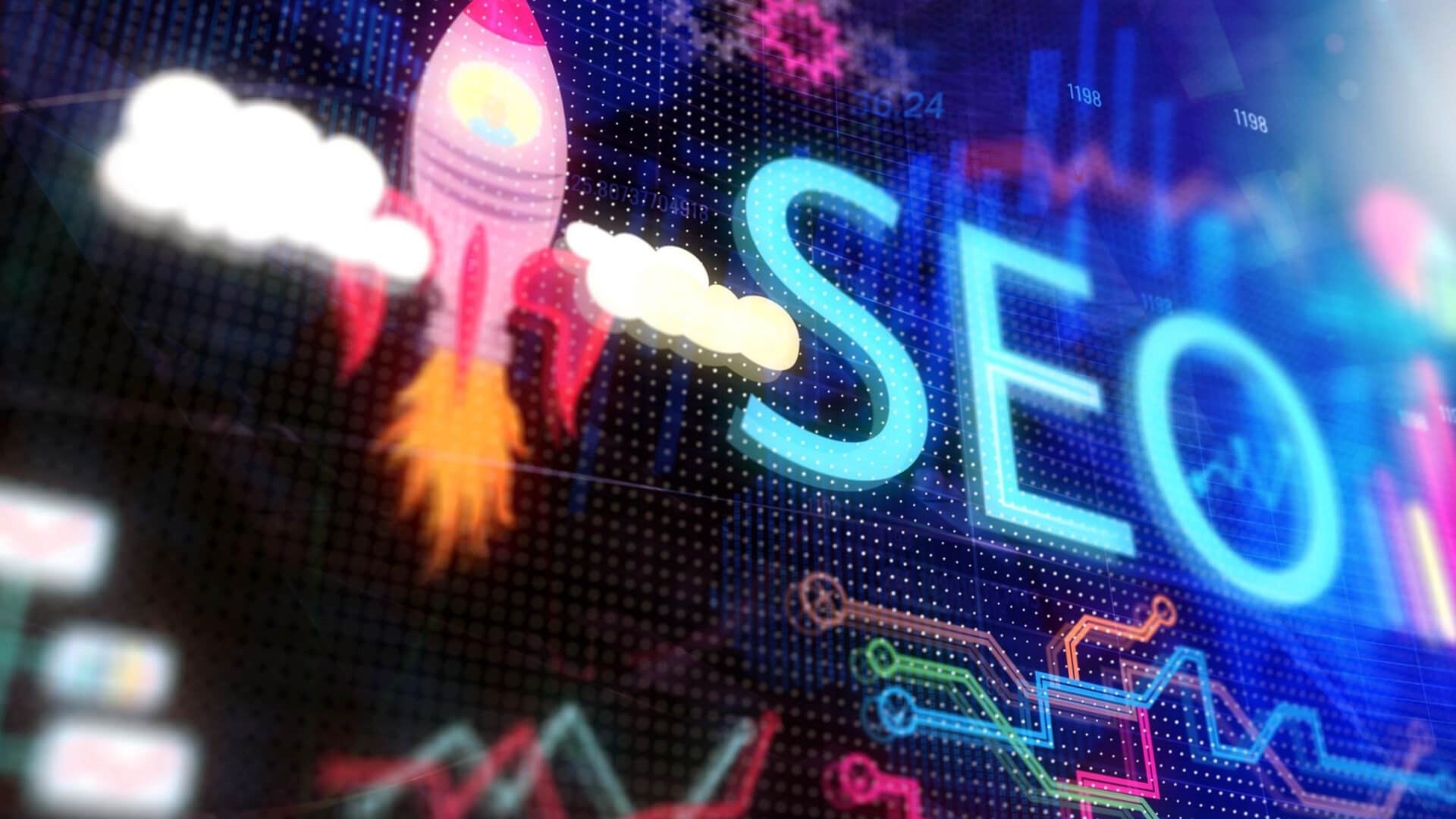 Targeting the correct type of geographically and topically relevant traffic is vital. Knowing what to ask an SEO provider before hiring them can help philtre out agencies that may not have your best interest at heart.
SEO agencies exploit a trending keyword and pump out irrelevant content with no real value throng the digital marketing industry. Soon enough, such practices can rack up a bad reputation for your company with authorities or among audiences. And while word-of-mouth may not be effective in getting your brand noticed, it can ruin reputations with a bad review.
But there's no reason to panic — look at this guide that circles all the right questions to ask during the hiring process. Hopefully, an SEO company will provide all the correct answers and gradually take the brand to the top of search engines and you to the top of your game.
SEO Agency Questions: What To Ask Before Hiring
1. How Will Hiring SEO Services Improve Rankings On Search Results?
Perhaps the most fundamental question is when you ask an SEO company about what they offer, they should develop a well-thought-out strategy rather than promises.
An SEO consultant who gives vague answers and is unsure of its SEO processes is a serious red flag. At the same time, be wary of any response involving getting the highest number of backlinks (external links) and similar shortcuts. After all, quantity does not always mean quality, especially with backlinks.
Scores of dubious SEO companies sell hundreds of low-quality backlinks for a small price. These don't bring in organic traffic or any real value in the long run, even though you may see more hits on your site.
At the same time, backlinks add value and bring in potential clients as long as they are from high-quality websites. A reliable SEO firm will probably provide a strategy to use backlinks after conducting an SEO audit and following up with keyword research.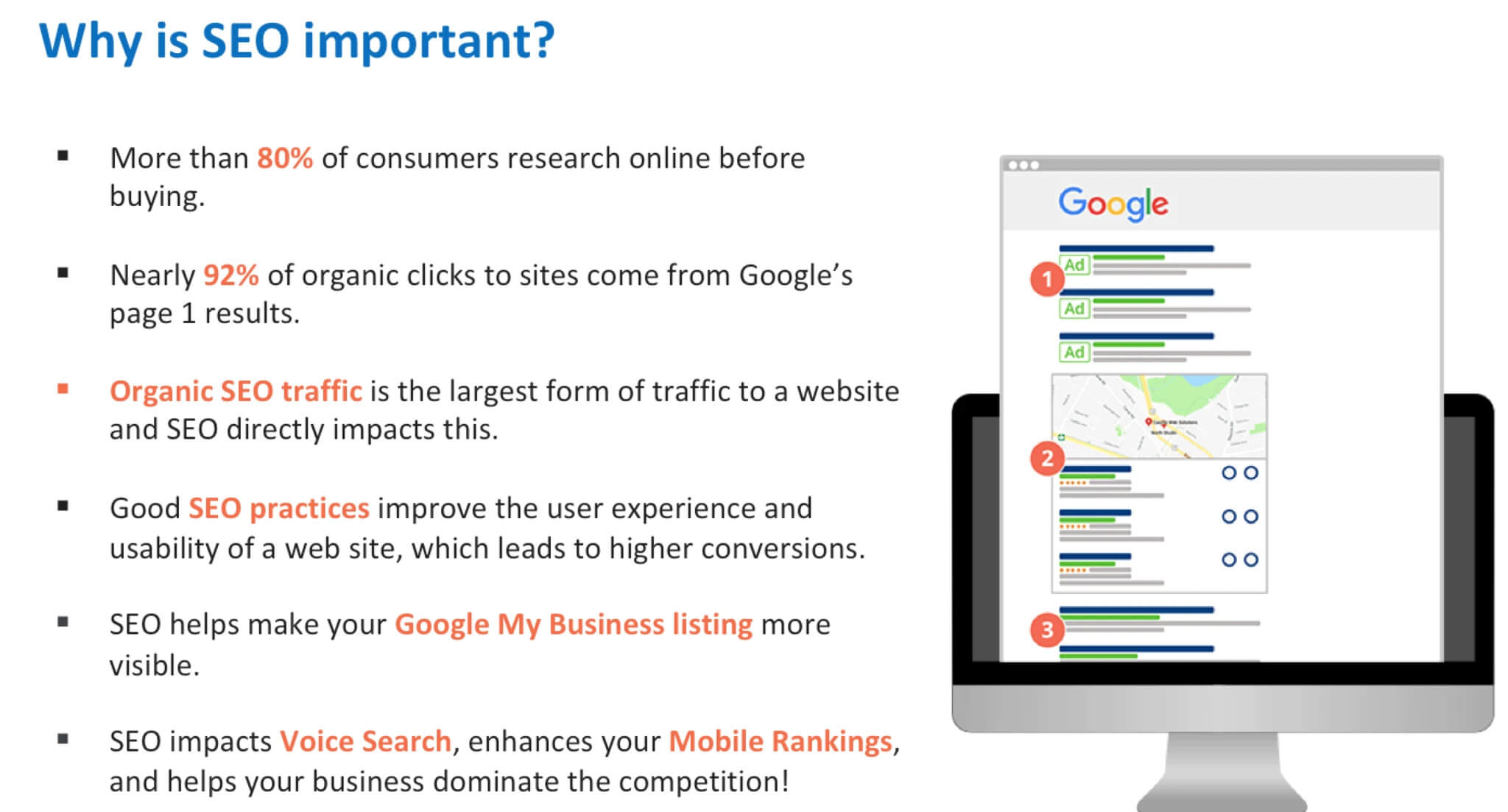 2. How Many Years Of Experience Should The Agency Have With SEO?
Any SEO company with more than five years of proven experience is possibly a reliable candidate worth hiring. Don't forget to ask for work samples from past clients and other evidence to back up their experiences, such as reviews and testimonials.
And while you shouldn't expect any potential SEO service to give away the names of all their past clients, their portfolio should include a few reputable names at the top of the list.
Some agencies may even provide detailed case studies that explain how they applied their strategy to achieve results for other clients. While this is a great way to determine the effectiveness of their tactics, you can also decide whether the practices align with your company's methods.
Nevertheless, Suppose the seo agency's history consists of returning clients or has been in long-term partnerships with any business. In that case, it is a possible sign of quality content and good SEO efforts. A long-term stint with any client could translate to an SEO strategy not based on achieving fast results but on consistent growth over a period like 6 months and years.
Experience with long-term clients also holds value as it is a precursor of SEO companies that do not focus solely on generating massive traffic through unethical means. Considering how services with agencies are sometimes halted due to lack of delivery or because the SEO company becomes unresponsive after a few months.
3. What SEO Tools Will The Agency Use?
Once you get a general idea of the SEO company, it's time to get down to the nitty-gritty.
Start by asking what SEO tools the SEO firm usually employs to achieve results, including performance tracking with Google Analytics. Genuinely effective SEO relies not only on one application, such as link-building tools, which help generate lots of links quickly.
That said, think twice before you hire an SEO company whose sole purpose is to generate automated messages that flood the comments of random blogs and websites. A good SEO strategy should simultaneously involve several techniques for optimal results.
These include reporting and research tools that calculate trending searches and measure analytics and other relevant information. While free tools, such as Google Trends, can be used to search trending keywords, following these won't bring in traffic.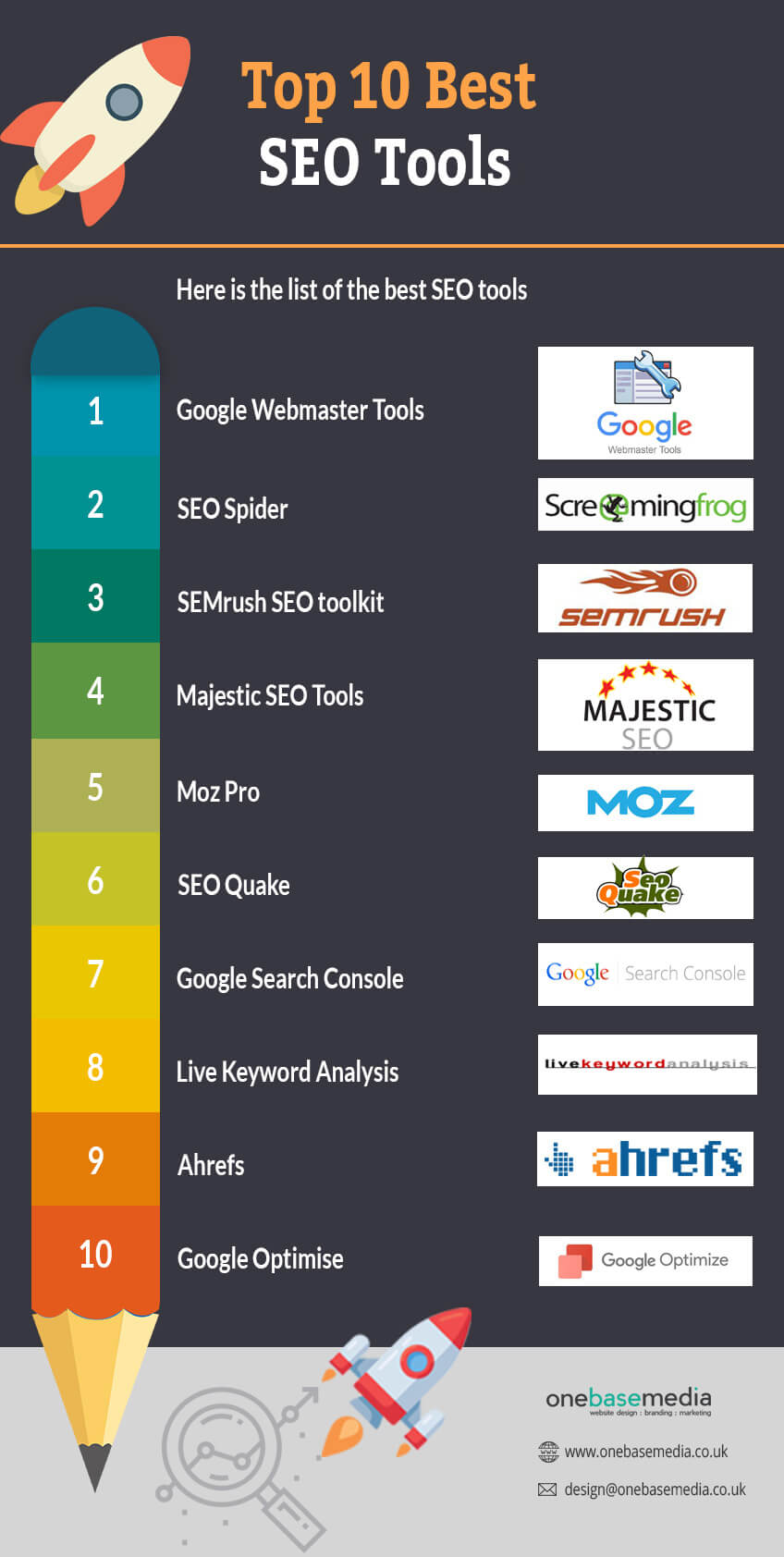 Not to mention how an intelligent strategy would be to invest in technical SEO tools that can comb through a site for underlying technical issues, such as redirect problems and 404 pages. Although you could do the work of these tools manually, it will probably take hours upon hours, which seep into company time.
At this point, don't hesitate to delve deeper into the details. After all, an SEO provider can provide the names of applications they use and not know how to use them for legitimate research.
How will the company use the tool for reporting activities? Can they use these tools to evade penalties? These are essential questions you need to ask before hiring.
4. Do They Have Any Past Writing Samples?
While tools help, quality content will keep your clients coming back for more.
Hiring an SEO provider that also offers content-related services is worth considering. Start by asking for a past writing sample before working with an SEO company so that you can check the style adopted by the content and copywriting team. If they offer content writing services, the agency should be able to provide you with some of their best work.
As you go through the writing sample, keep an eye out for the overuse of keywords or mediocre content with no real value. However, to rank higher on search engine result pages, some businesses prefer writers to produce keyword-rich blogs for their websites — but that is hardly ever a good strategy.
After all, no prospective client would be willing to read overly repetitive articles that seem to go nowhere.
Ever since Google's algorithm began using latent semantic indexing, writers can now exercise more creativity, and they don't have to be fettered by set target keywords. According to this new technique, words with the same meanings or those used in the same context will be ranked equally.
The bottom line is that the brand should produce well-researched organic content to garner organic traffic.
5. How To Avoid Getting Penalised By Algorithm Changes?
It is no secret that Google releases updates regularly; on average, there may be as many as 500 algorithm changes in a year.
The SEO agency you plan to hire must know the quality guidelines, general guidelines, and content violations as per Google's standards. Although nobody can predict when an update change is launched or how an algorithm could be triggered, there are a few ways to maintain the best practices to see results to avoid getting penalised.
The Google algorithms under the code "Panda and Penguin" seemingly penalise low quality websites that take up top search engine rankings. Ideally, the engineers of these algorithms want those prominent spaces to be taken up by organic search results.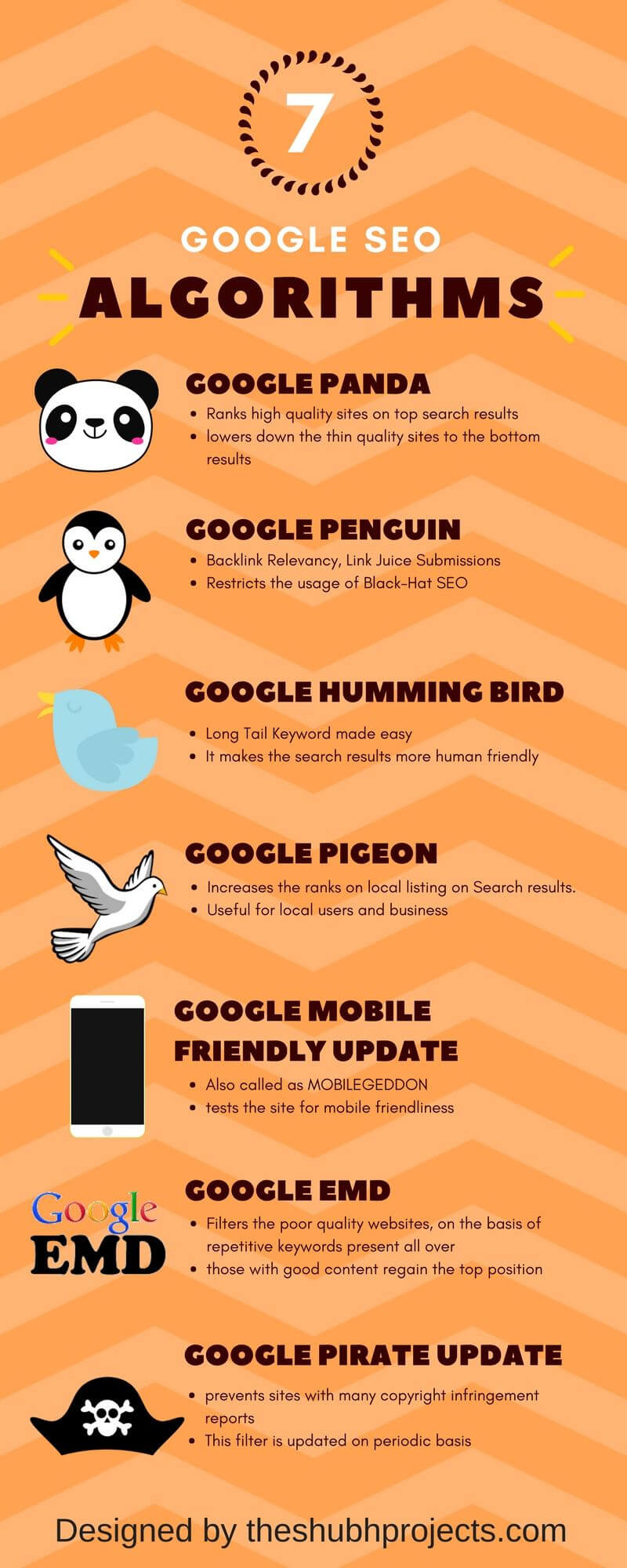 Thus, in response to the skyrocketing instances of manipulating search engine rankings and cluttering search engine results pages through black hat techniques, Google began to penalise websites guilty of these tactics.
Apart from unethical link-building tactics, other black hat spamming techniques, such as comment spam, duplicate content, and reciprocal links, may trigger the algorithms. As a result, your site will cease appearing on organic search results, inadvertently hurting your chances of snagging clients.
Recovering a penalised site could prove challenging, even with a good SEO agency to back you up. A suitable follow-up question would be how the agency plans to recover the website if it meets with a penalty.
6. What Kind Of Services Do Prospective SEO Companies Specialise In?
As mentioned earlier, any good SEO agency should provide a strategy, and only you could discuss the details of the process. However, this question may have already come up if the agency provided case studies, testimonials, samples, etc.
Some SEO experts could advertise themselves as digital marketing companies that offer SEO and content marketing services. Or perhaps the agency focuses only on technical SEO or off-page optimisation.
To understand it better, SEO companies that deal with the technical aspects of SEO will focus on running audits and rooting out any underlying technical SEO issues. These include internal 404 pages, missing sitemap data, down websites, slow speeds, robot.txt flaws, error codes, etc.
With the help of SEO tools and strategic web development, these problems are sourced and fixed before they trigger Google algorithms and result in your website getting penalised. However, it is worth noting that most reliable agencies should run a general audit before working on their niche.
On the other hand, agencies dealing with on-page seo aspects primarily focus on the content within the website. They aim to provide optimised content with relevant keywords to enhance user experience.
Those specialising in off-page elements deal with links from external sources, which may be natural or reciprocal links. A successful SEO agency can link your site to authoritative websites often regarded as reliable sources.
7. How Often Will Can One Expect Communication?
Hiring an SEO company involves a lot of trust. After all, you may have to hand over partial or full website access.
As an added tip, you may hire a separate in-house team to make changes according to the advice of the SEO consultant. While this adds a step to the whole process, you may choose to cut your losses. You don't want to be left with a broken website if something goes wrong and the SEO agency decides to cut off all contact.
All these factors provide even more reasons to know the right questions to ask before hiring. Both parties should decide on a specific frequency or fixed date each month or week. On the set date, correspondence could occur, and the agency can share a detailed report.
All contact lines should be kept open throughout the month so that the SEO agency can work with transparency and update you about all the changes made on the site. You need to know the work being done daily to avoid being caught off-guard if some in-site issue arises.
However, this does not necessarily call for daily updates if the SEO agency efficiently keeps track of its work in detailed end-of-the-month reports or case studies. To be on the safer side, both parties should have an open mode and line of communication. That said, there must be a guarantee that one team can reach the other in emergencies.
8. How Can It Contribute To Marketing Success?
With SEO becoming a large part of online marketing, it doesn't surprise that many SEO agencies have started warming up to setting up an in-house SEO team. Usually, they could also be part of a more extensive department that may simultaneously take care of SEO campaign responsibilities and other aspects of marketing.
Over time, some SEO companies expand their offerings and transform into full-fledged digital marketing agencies. Apart from SEO efforts, other services rendered include inbound marketing. In other words, these companies focus on keyword research and quality content creation to pave the path for organic links and traffic.
At the same time, you may ask follow-up questions about whether they deal with other valuable aspects of marketing, such as social media. If they provide such services, you may ask for in-depth details regarding their social media strategy and recommended platforms for your specific brand and audience.
Another thing to ask before hiring is how well their team is equipped to take on the challenge of online marketing. For instance, you may ask whether the company can expect to provide social media managers, frequent posts on platforms, comments moderation, etc.
9. How Do They Plan On Tapping Into This Specific Industry?
Opting for SEO service can be a hit or a miss with small or local businesses. However, companies that hire an SEO agency based in the same area may increase their chances of success.
For starters, a local SEO agency will already be aware of all the latest trends in a specific locality — that may or may not be taken into account by computerised tools. Besides the team's knowledge of the customs and current trends, familiarity with the local lingo may be advantageous when conducting keyword research.
At the same time, partnering with a local agency may give you access to their address book and other business associates in the area. Additionally, face-to-face consultations may build an organic partnership and increasingly productive meetings.
Here, the bottom line is that a local business may benefit more from the SEO efforts of a local SEO company.
Similarly, industry-specific questions to ask the following questions to any remote SEO agency will revolve around their knowledge about the relevant trends and target audience. It is possible for a non-local agency that practises good SEO strategies to help build your business.
10. What Kind Of Results Can One Expect?
No SEO agency can give a 100% guarantee of success when holding the page one ranking in Google Search engines. And they shouldn't make such false promises either.
After all, the algorithm Google uses remains top-secret, and many analysers continue to predict what they mean — with a margin of error. At the same time, agencies may be able to help you increase your website search traffic over time, especially if the keyword you're seeking to target is a relatively mainstream one.
Before hiring an SEO agency, state what you expect and what kind of results they can guarantee. For the most part, an agency will calculate SEO results based on these factors:
A. Search Engine Rankings
Perhaps, if you want to make the clearest indicator of progress, bagging the number one spot on Google Search engines is probably the best thing any business could ask for. While the agency might not guarantee to take your business to such heights, it can track your growth in the form of reports.
Usually, the report will contain the keyword rankings or the number of times your target keyword appeared on the main pages.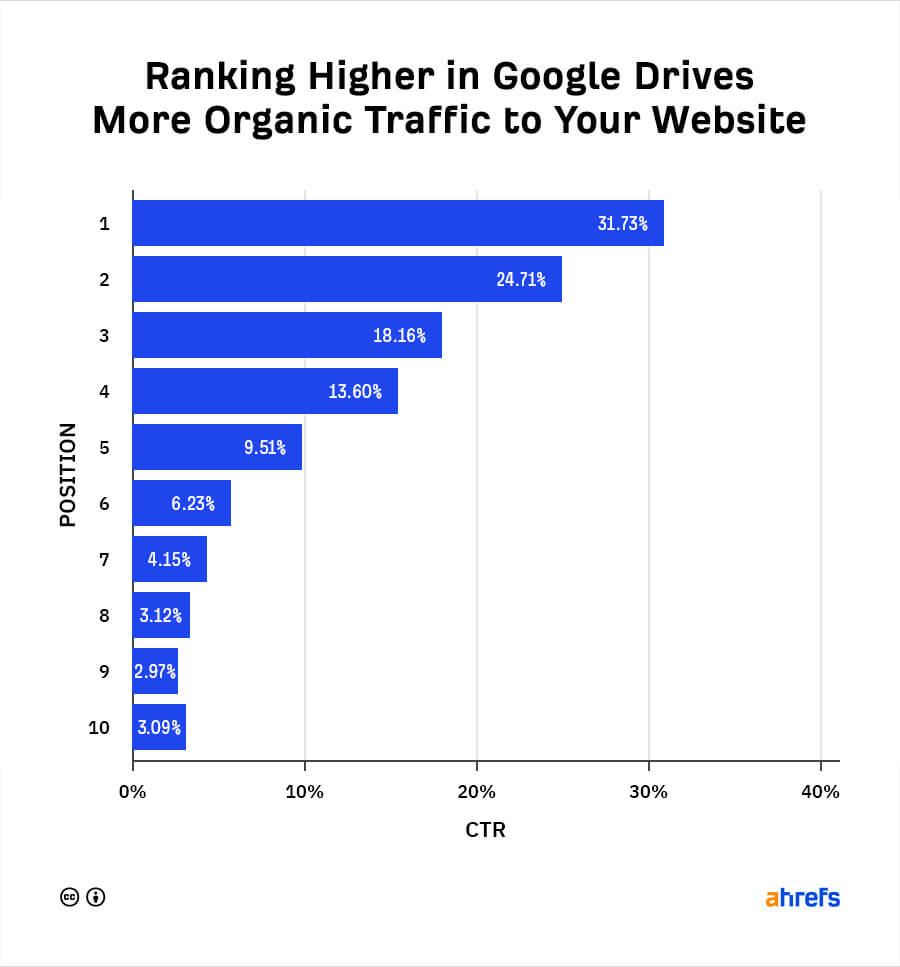 B. Search Traffic
Whether through external links, keyword searches, or other SEO tools, considerable growth in incoming traffic may indicate success. However, remember that search traffic that grows consistently is better than a significant spike triggered by black hat SEO tactics.
Generally, after a stipulated period, the agency will submit a report containing stats showing the growth percentage from the previous month, quarter, year, and so on.
C. Conversions/On-Page Metrics
Although an agency's answer may solely focus on rankings and traffic growth, these don't add organic value to a business if the website hit is not converted into the next step. In other words, a visitor must spend time on the site, use applications within the website, or make in-site purchases for the hit to bring a return on investment.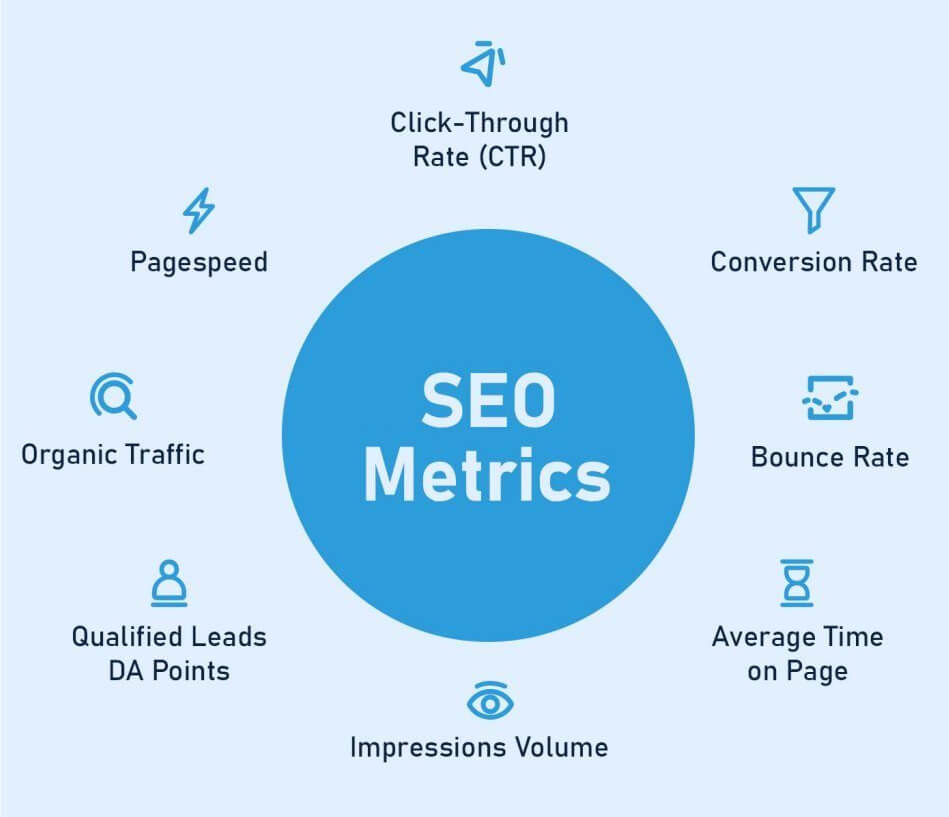 Another question to ask your SEO agency candidate is whether they can promise growth and produce reports in this area. If they answer in the affirmative, expect to receive a report containing stats regarding conversions, transaction values, customer retention time spent on the website, and so on.
11. What About The Fees And Your Marketing Budget?
You get what you pay for — this stands true, especially when hiring an SEO firm.
For instance, you may buy links from a dodgy website priced at a too-good rate. And indeed, you will probably be able to obtain hundreds of backlinks, but at what cost? Besides spam comments that ruin your brand reputation, your website may get flagged or penalised by Google algorithms — sometimes irreversibly.
At the same time, some agencies may quote a high number even for the most basic applications, like managing private blog networks. Shelling out thousands of dollars does not guarantee a spike in organic traffic or returns on investment.
Additional Tip: Before working with an SEO company, don't forget to ask about their policy regarding early termination of the contract. Some companies charge hidden fees that may hurt your financial situation, especially if you broke the contract after losing revenue due to bad SEO.
Finding The Right SEO Agency
Getting ahead in any industry begins with an excellent online presence in the digital age — even if your niche is unrelated to online marketing. We hope to have given you an understanding of the SEO process and what is involved when selecting an SEO partner.
At the same time, online marketing and SEO have almost become synonymous. After all, they both work towards the same end goal: to build your business with trends and the target audience in mind.
Likewise, effective SEO comes from the synergy of various factors at play. These include thorough keyword research, high-quality backlinks, meaningful content, regular technical audits, etc. While these processes aim to bring in more traffic and improve search engine rankings, only a well-thought-out website will capture the attention of the relevant audience.
Building a good SEO strategy is a long-term process from when you sit down to hire a suitable SEO agency in Townsville. Determining whether the tools and tactics employed have worked in your favour takes considerable time.
However, now that you know what questions to ask before hiring — you can begin your search for the best search engine optimisation specialist to optimise content.