In any business, SEO should be high on your priority list. With the rise of SEO companies in the digital marketing industry offering the same SEO services, the pressure to stand out is exceptionally high.
This is one of the reasons why the pay-for-performance seo or performance-based or pay-per-rank SEO model is gaining immense popularity. Most web owners resort to companies offering pay for results seo services SEO services to achieve immediate success.
While the entire concept seems beneficial, the question surrounding its authenticity and the involved SEO practises remains. We've developed a comprehensive, informative guide on this SEO model.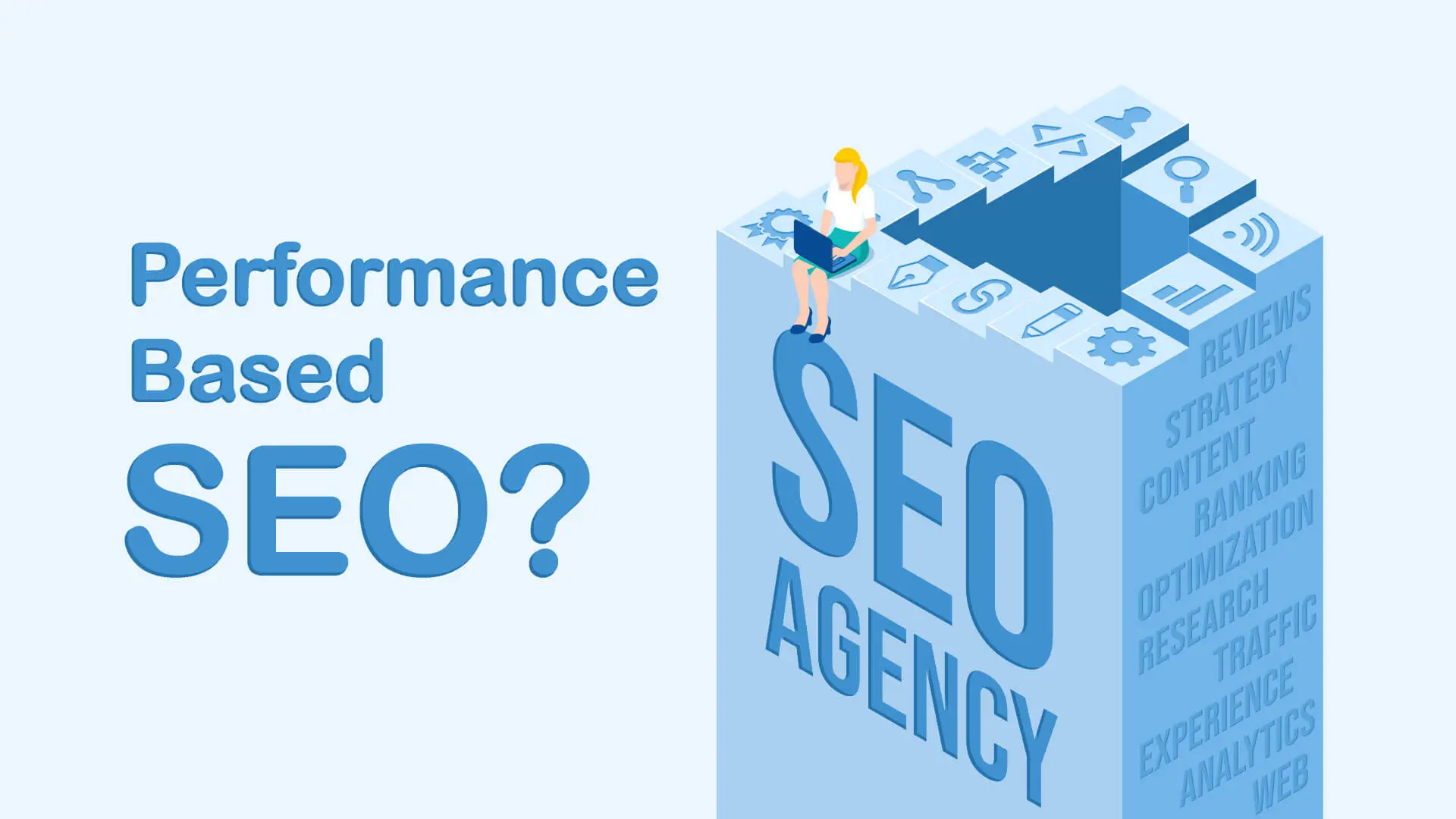 We'll start by highlighting the basics of the model and then move to the answer, forming the basis of this article. Furthermore, we'll discuss a few factors to help you find the best alternative to a pay-on-performance SEO technique.
What Is Performance-Based SEO?
Let's begin by understanding the basic concept of the performance-based SEO pricing model, pay-for-performance SEO offered by an SEO company. Simply put, the SEO performance model is a payment structure that allows you to pay only after achieving the desired results.
SEO agencies that offer pay-for-performance SEO services tend to focus more on setting goals to improve SEO rankings, traffic and overall revenue. You can pay for their services once you've reached the target numbers and KPIs and achieved the other expected metrics. So, it's a win-win situation for online businesses — there's no need for payment in case of poor performance and results.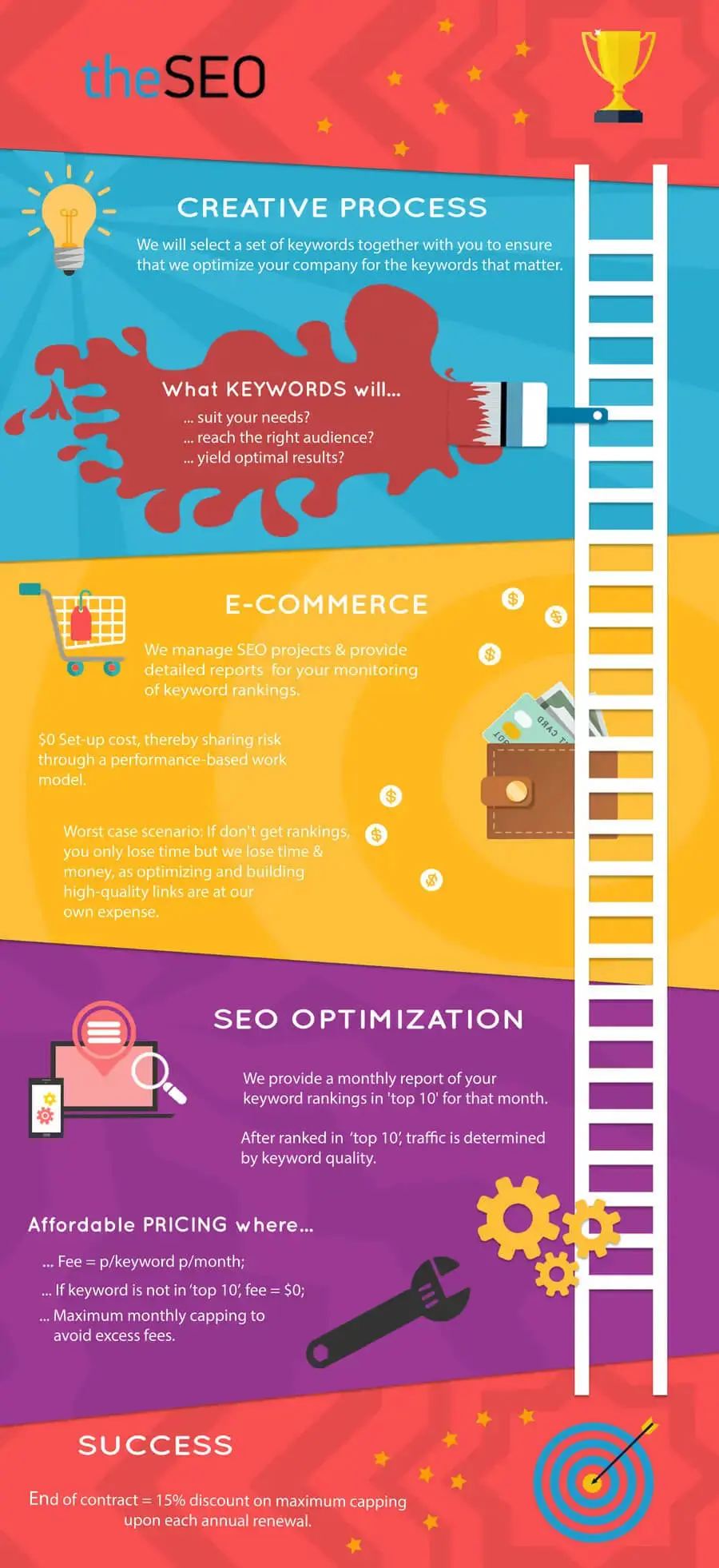 However, even though this seems like one of the best SEO practices in the digital marketing industry, risks are involved. After all, the entire concept is too good to be true!
Does Performance-Based SEO Work?
IN THEORY, pay-for-performance SEO companies may sound good and beneficial, but the results-based seo model involves severe risks and consequences. Not all SEO agencies are spam; however, it takes time for SEO marketing campaigns to emerge successfully and provide the desired results.
Since the performance-based SEO industry profits from the results, they aren't confident about instantly earning revenue. It might take up to 12 months or more, depending on how your website performs on the SERPs.
The agencies turn to "black hat" and other spam-oriented techniques like over-optimising content and exact-match anchor text. These techniques ensure a significant boost in rankings to achieve the metric set out in the contract.
Results-based SEO companies earn their income, but eventually, Google will penalise the website in question. You might not even see your site on the search engine results page (SERP).
Long story short, pay-for-performance SEO may work initially. However, the outcome will be detrimental to your website. Google may drop several keywords from the website or de-index the complete site.
Why Is Pay-For-Performance SEO A Bad Idea?
The services offered by these SEO companies are not delivering at the next level, and it's a bad idea to opt for them. Here are a few reasons why paying for these SEO services is a waste of money.
1. Poor Keyword Targeting
While performance-based SEO services claim to target the top four to five keywords, driving substantial traffic to your website, the reality is different. Instead, they choose mid or long-tail keywords that might, like long-tail keywords, easily give rise in search volume but offer very little value because the focus is not on making quality content for your site.
Many companies rely on tactics that tend to deteriorate content quality for a quick boost of SEO rankings. With Google's algorithms constantly evolving to bring sites offering the most valuable content to web searchers, proper keyword optimisation is crucial to any marketing campaign.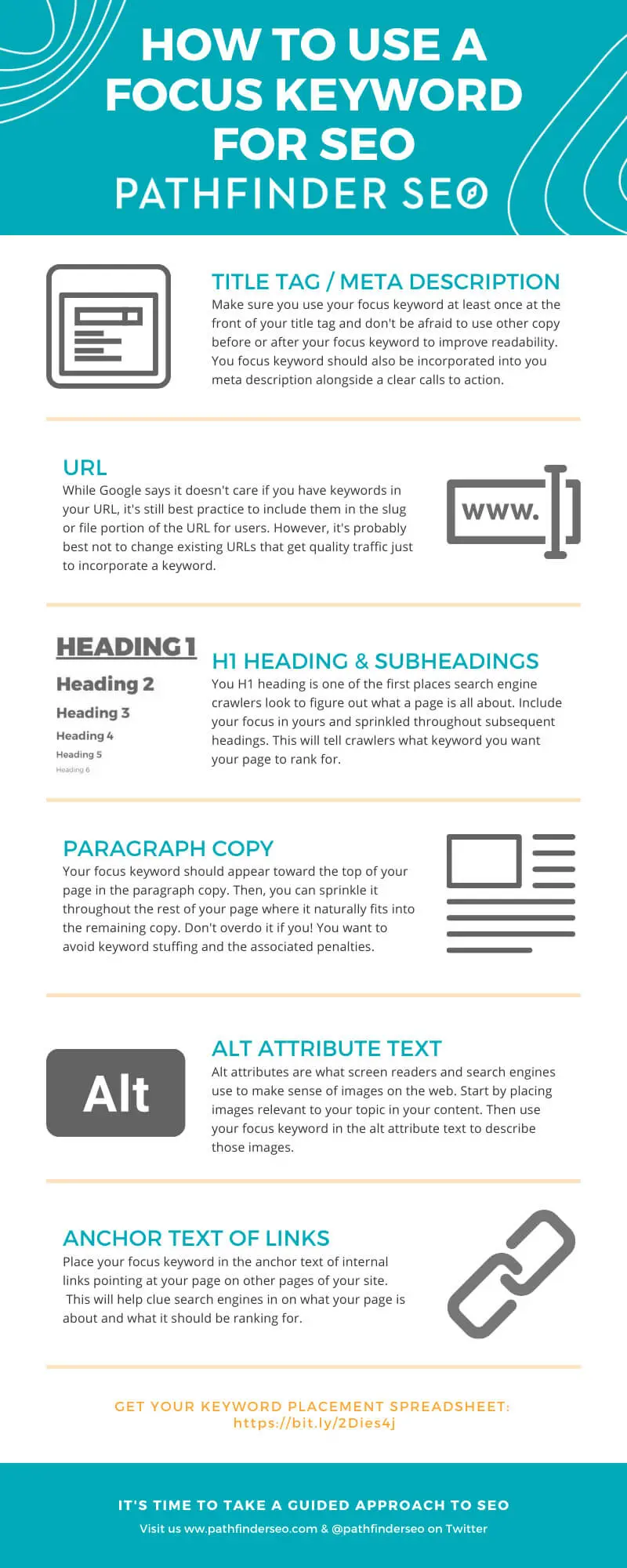 2. Utilisation Of Traffic As A Success Metric
Pay-for-performance SEO agencies usually structure the success of a marketing campaign based on the increase in traffic on a website. It's important to note that while traffic plays a part in a website's SEO success, experience and conversion rates play the most vital roles. Most companies manipulate these numbers using fake sources.
3. Using SEO Rankings As A Success Metric
There's no doubt that the site's SEO ranking is a relevant and important part of the data set that should be monitored and analysed closely. However, only tracking rankings will not give you a complete idea of your overall return on investment (ROI).
Your website SEO rankings are often considered the desired "results" by most PFP SEO firms. After all, they can be easily manipulated, and the negative impact on websites begins to set in.
4. Black Hat SEO Tactics
As mentioned earlier, results-based SEO companies not focused on long-term results utilise unethical optimisation techniques to provide the desired performance-based results to the clients to bill them. These tactics include keyword stuffing, comment spamming, poor-quality backlinks, content spinning, and irrelevant directory submissions.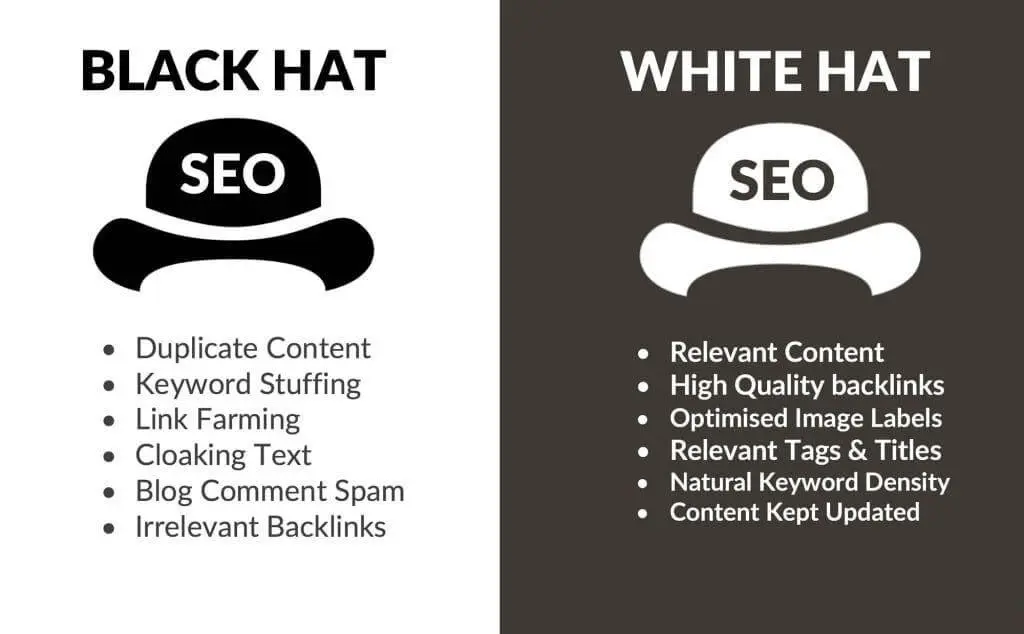 They violate Google's search quality guidelines, and even though these practices seem to deliver results, there's a risk of penalisation. Your website can recover from these penalties issued by Google, but the process will take time. And you'll be losing a lot of valuable traffic.
5. Hidden Charges
Besides the set-up cost and investment, some SEO agencies may charge a maintenance fee, usually unexpected in their performance-based payment model and not factored into the initial performance-based SEO pricing despite failing to ensure relevant results. You'll be paying them an additional cost for no return whatsoever.
6. Competitive Industry
Websites have few slots to rank high on Google's search results pages. After all, the competition while running a comprehensive SEO campaign is fierce. So, it's evident that pay-for-results SEO companies making big claims and promises are too good to be true.
Any PFP SEO agency claiming to win clients' trust is not trusted. There's no way to prove that their services will ensure results in the long run. And they might just be making these false promises to attract clients.
7. SEO Rankings Aren't Easily Achieved
PFP SEO companies claim that they can quickly improve your search engine ranking. But it's important to remember that building a search engine optimisation campaign takes time while achieving performance-based results can take 11 to 12 months. This is because search engines, for example, Google, have only limited spots on their first page.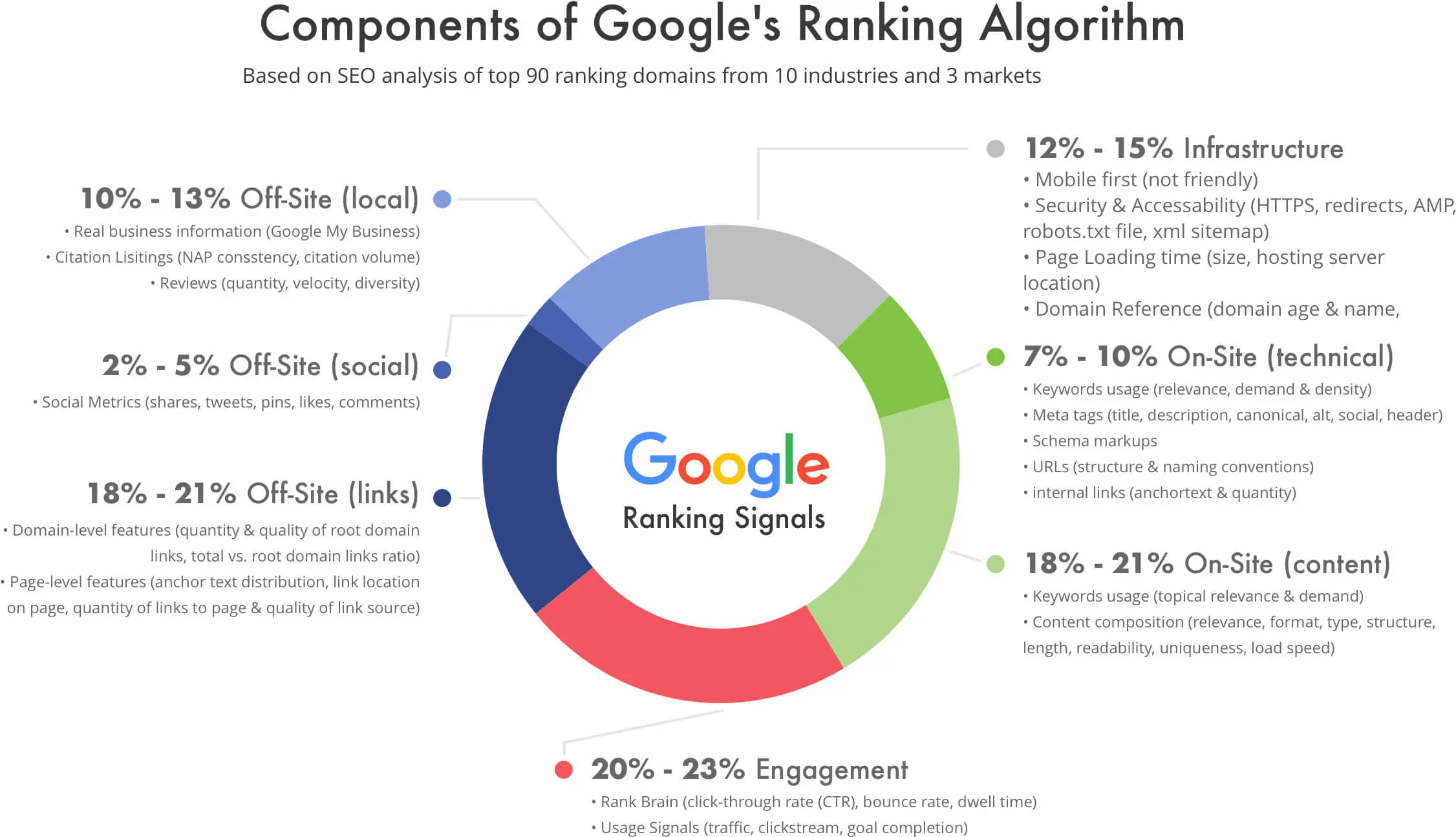 You can't expect results overnight; SEO experts will know it takes time for their efforts, website audits, and baselines to work. Only after suitable recommendations and changes are made over time will you know if the digital marketing or SEO campaign was successful.
8. No Return On Investment (ROI) In The Long Run
Most PFP SEO agencies won't admit it, but they usually focus on the short run rather than long-term goals. They don't have long-term goals for your website. Instead, a performance-based SEO agency will more likely provide quick short-term results without putting effort into generating a return on investment in the long run.
A more brilliant SEO strategy involves hard work to achieve sustainable results. The refined process will allow your website ranking to improve with time.
9. No On-Site Optimisation
Another essential part of any SEO campaign is on-site optimisation. It helps improve your website rankings on Google's search engine results pages (SERPs) without needing an external link-building strategy.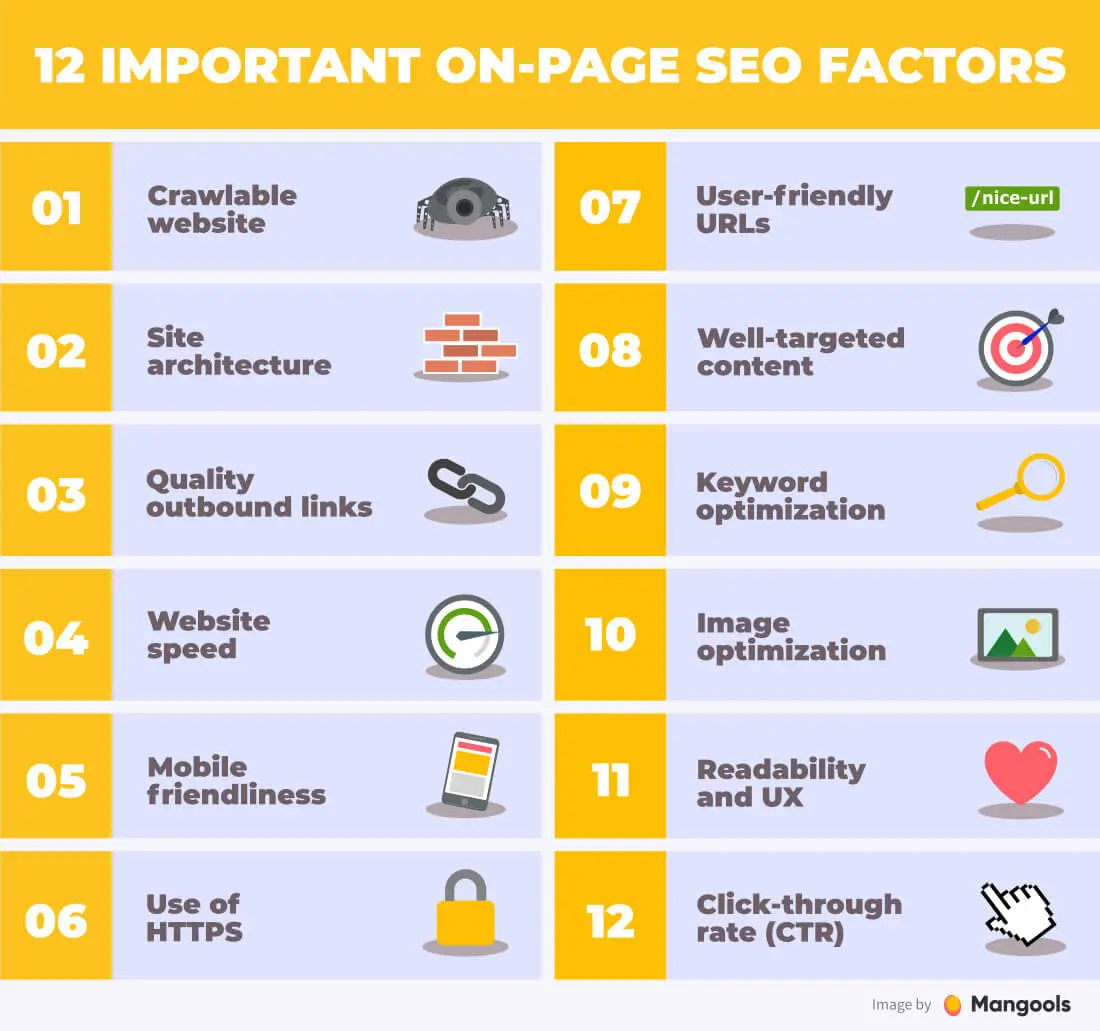 However, opting for an SEO results-based strategy will not add value to your website. This is because pay-for-performance SEO companies rely mainly on external link-building. They don't focus on on-site optimisation.
10. Absence Of Partnership
A reliable SEO agency will partner with you and your business, working together with a strategy towards the same goals. But pay-for-results SEO doesn't comply with this practice.
An agency offering these services will want to rank your website using seo or pay tactics with only a few keywords. You won't share similar goals, leading to failure to achieve your business objectives.
11. Lack Of Focus On Content
The best way to make your website search-engine-friendly is by using the platform to produce high-quality and unique content relevant to trending search queries. But pay-per-rank SEO only focuses on keywords and links for quick results.
Can Pay-For-Performance SEO Be Risk-Free?
The pay-per-performance SEO programme can be risk-free if the SEO agency is competent and confident in providing long-term success. But now, with most marketing companies promising overnight success, the chances of finding a reliable agency are slim to none.
Even if you do find good SEO services, there's no way to ensure your return on investment in the long run. There's always some risk involved. Reliable agencies only offer quick performance-based SEO services to websites, potentially achieving improved SEO rankings and traffic within a two or 3-month time frame.
Alternative To Performance-Based SEO
Here are a few things to remember while opting for an alternative SEO strategy and agency.
1. Partnership Approach
Look for an SEO agency interested in knowing about your goals and business rather than the companies focused on using tactics of traditional seo to ensure quick rankings. While working with a company, it should feel like you're in a partnership with someone who's focused on achieving the success of your website on search engines and social media platforms.

2. Build A Transparent Relationship
Make sure you establish a relationship with an agency that's transparent and upfront about its tactics, SEO strategy and performance-based SEO pricing. It should also provide regular reports when the digital marketing campaign progresses to meet your short and long-term goals.
3. Realistic Model
Remember that SEO is a long-term practice, requiring a decent amount of effort to build your site's reputation and improve its ranking on Google or any other search engine. So, when it comes to opting for a strategy, choose an SEO agency that offers a realistic model to rely on. Refrain from companies promising first-page ranking within a month or so.
4. Comprehensive SEO Strategy
Consider opting for a comprehensive SEO strategy and not results-based SEO to improve the ranking of your web pages. A holistic approach is needed instead of just focusing on metrics and keywords. The best SEO agencies offer the following services.
Keyword and on-site optimisation
Detailed reports and SEO campaign monitoring
Improved user experience
Technical SEO services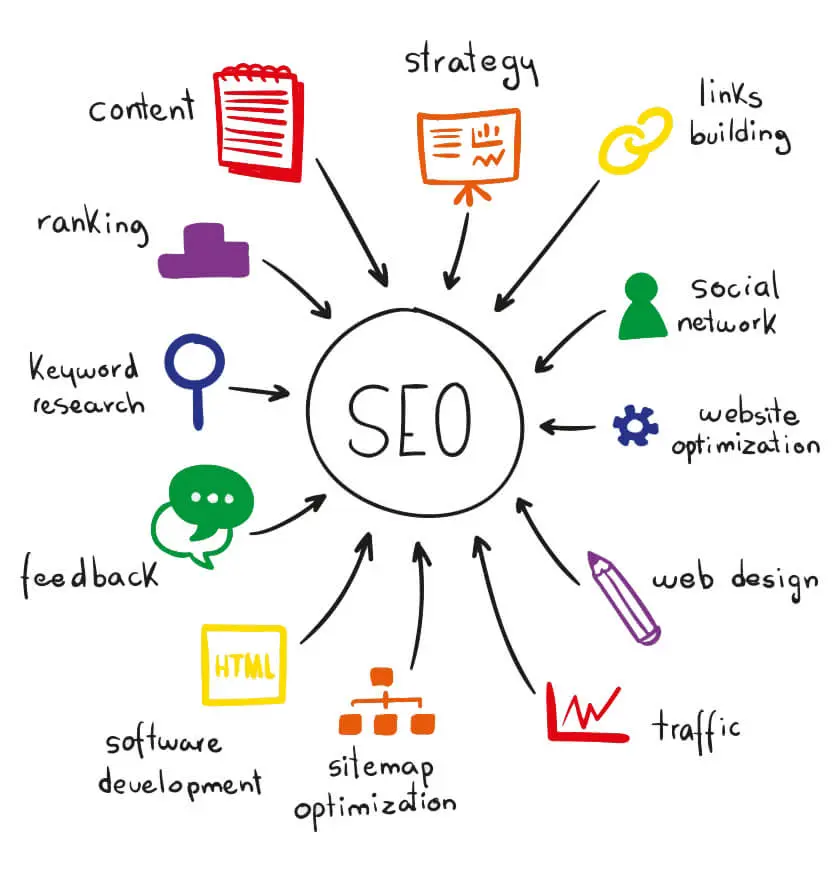 Summing Up PFP SEO
Companies that have to be paid after your website ranks on Google SERPs may seem beneficial and appealing to online business owners at first. However, there's always a risk of penalisation involved, and in the long run, it's unlikely to work because of the unethical tactics they used to ensure quick rankings.
Keywords and links will help your website rank higher on the SERPs, but only in the short term. Once initial results are delivered, and the payment is made, there's hardly ever a follow-up done. You might even have to pay additional charges without a guarantee of ROI.
So, it's better to contact SEO experts for any SEO-based project. Remember that an agency promising instant results is a sign that it's a rip-off.