Are you a tradie wondering how to find new potential clients through a digital strategy?
We live in an era where a good digital marketing strategy can fetch you the right clients. However, it would be best if you implemented the right tactics and tools. For this reason, local SEO for tradies is essential.
Digital marketing solutions have become more complex and innovative, with a spurt in tradie businesses and professionals. Your competitors might be utilising SEO strategies to boost their business. So, if you don't match up to that, your business may suffer a loss.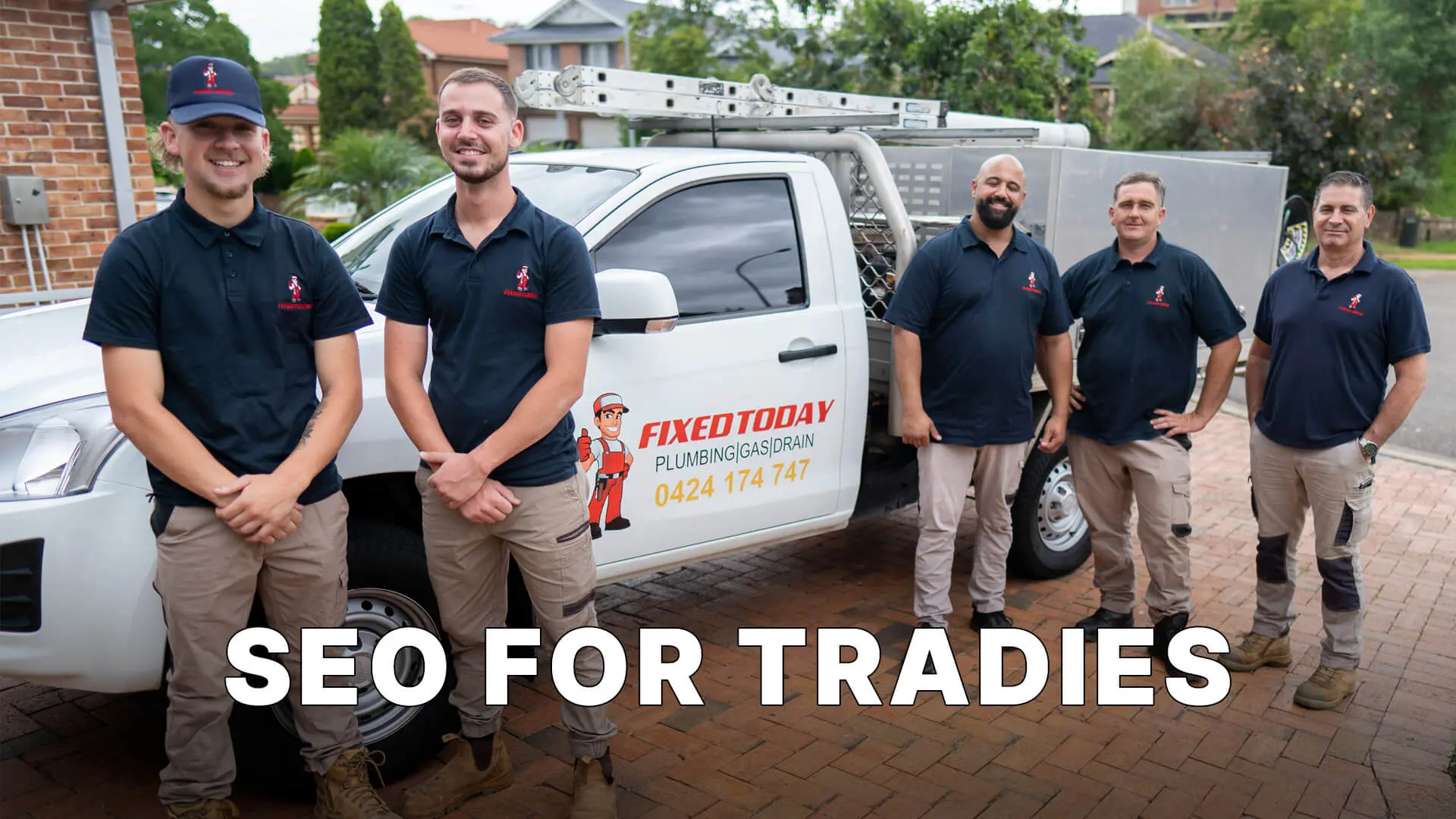 But don't panic because you do not need to start learning just yet. SEO is a complicated concept and takes ages to decipher, analyse, and master. It's best to leave it to an SEO agency that offers professional SEO services.
However, if you want to know some basic SEO strategy concepts every tradie should know, read on!
What Is SEO for Trades?
SEO stands for Search Engine Optimisation, you've likely run into the term if you've been looking into building your online presence, scaling your small business, or talking to other tradespeople who have been doing pretty well for themselves.
Implementing good SEO tactics is no easy feat, and professionals, too, need weeks of strategising and brainstorming to master it; the average "SEO expert" won't have the tools, knowledge or expertise to rank highly in local search engine results relating to most trades businesses. It takes a team of highly skilled professionals to combine the whole process.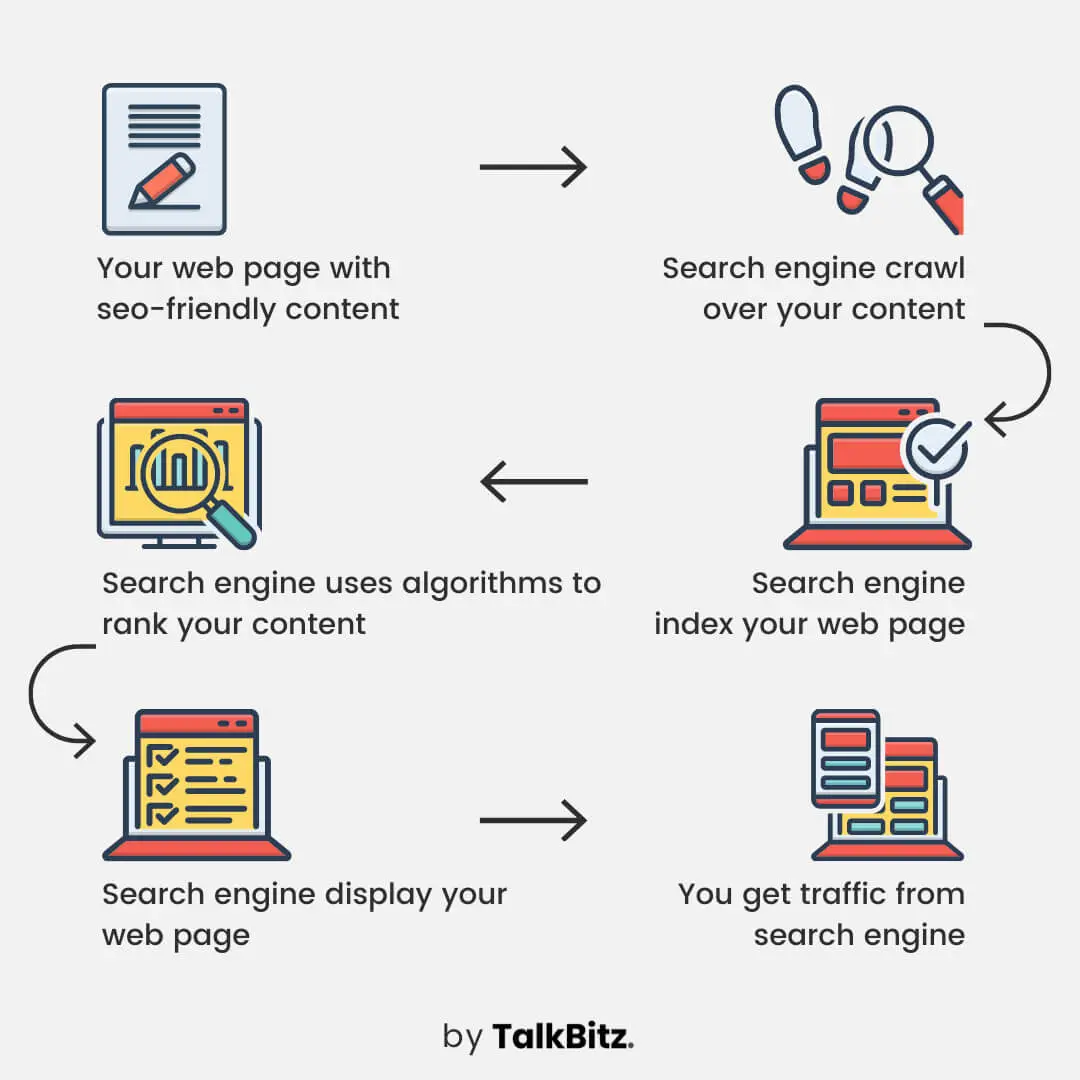 Search engine optimisation is a broad umbrella term for various digital marketing strategies. Majorly, either on-page SEO or off-page SEO is practised. On-page SEO means micro-focusing on one's website and devising strategies to boost its ranking. On the other hand, off-page SEO macro focuses on the industry and optimises the website through external platforms and agencies.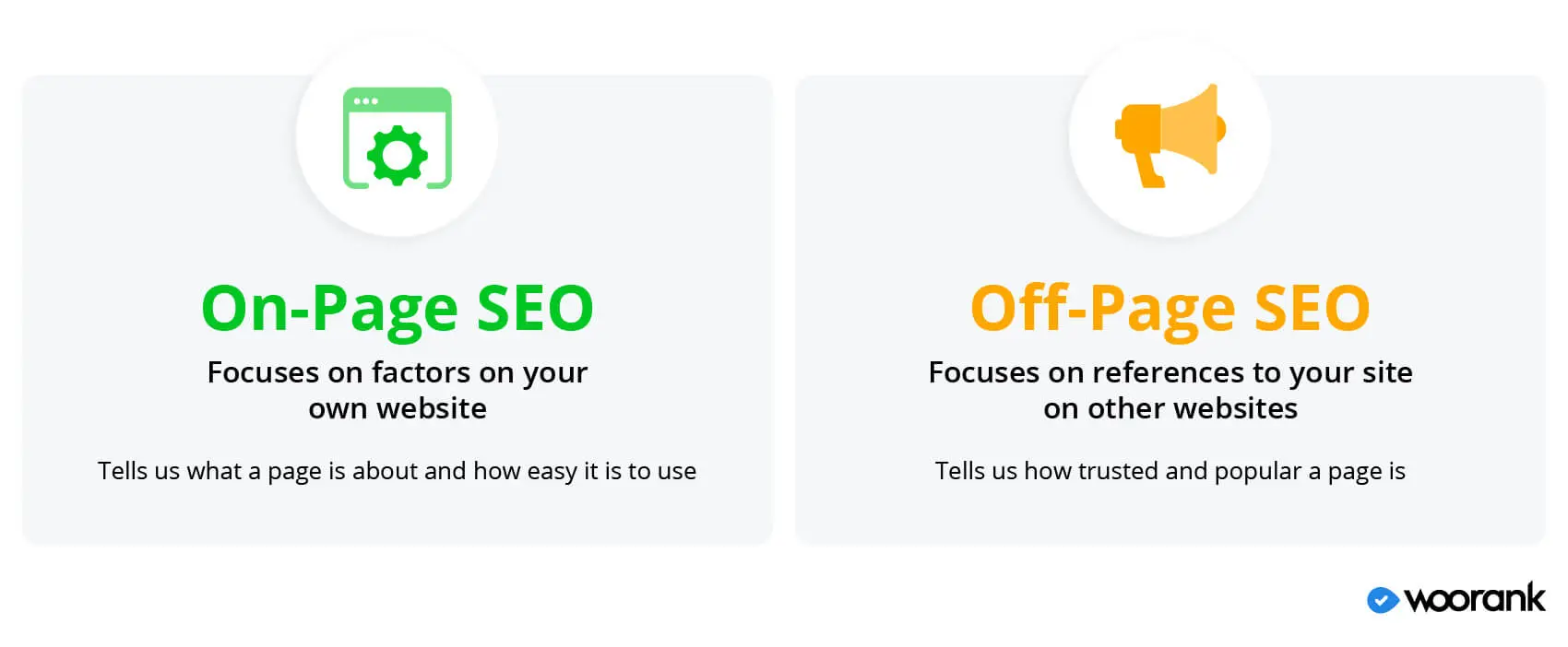 Local SEO is another kind of search engine optimisation that uses tricks to improve online visibility on Google and similar search engines and similar search engines. However, local SEO is especially adept at helping the website rank higher on Google for people looking for specific products or services in the local area.
Local SEO will help your website rank higher and pop up at the top of a Google Search regarding trade companies. In other words, if someone is looking for an electrician, a plumber, or a mechanic, your website will be one of the first few to appear.
We have further breakdowns for the following trade services:
Do I Need SEO as a Tradie?
It is important to understand how SEO works and what the elements in it are in order to understand why it is so important. A crucial function of SEO is that it increases the visibility of your website, resulting in more traffic and more chances of converting prospects per month.
Getting a trade website to the top of the search list is no easy job. You'll likely find that many of the first few search results put considerable effort. In addition to that, a considerable amount of time and money goes into designing an SEO-friendly website.
Most professional company leaders who want their website to shine through ensure it is well-designed, functional, and has a good user interface. An SEO agency will efficiently design strategies to help your tradie website rank higher and, thus, draw in more clients. New customers can find your website, Google My Business profile and other relevant listings with a quick Google Search.
Local SEO is key to ranking high in the real world and on Google. Remember that top tradespersons and business owners have already invested in SEO, which is why they are where they are!
Local SEO is a fundamental criterion for running a trades business since most of us tend to visit tradie websites at the top. We'd be lying if we said we have the patience to keep scrolling!
Do you need SEO? If you want more leads, generating consistent, cost-effective phone calls and showing up when people search for services in your niche is simple. Then SEO is the answer.
Benefits Of SEO For Tradies
1. Higher Google Ranking
Well-optimised content on a user-friendly website is something all brands aspire to have. SEO helps your content become visible on Google, from small businesses to large corporations, by improving your website's ranking.
2. More Clients
If many people notice your website, the odds are that you'll be getting more clients, too. Local SEO is an excellent way to ensure this. A tradesperson's customer base is mostly local, so a constant influx of consistent leads from potential customers is essential to success.
3. Growth In Income And Reputation
A direct result of having more clients is a boost in income. A growing clientele indicates a successful business, which will mean more five-star reviews! Besides, SEO companies with a large customer base make people trust them more.
Factors Affecting SEO
SEO is a reasonably broad term and encompasses a lot of different strategies and components within it. However, some primary factors impact SEO, and when you've just begun working with it, these are the most crucial in ensuring the website's success.
1. Links
Since links are the building blocks of the internet, it's no wonder they are also the key to improving one's ranking on search engines. So, your focus should be on improving the link-building process on your website since that leads to smoother navigation and an enhanced user experience.
Once this is done, you must focus on outbound and inbound links. Both increase the authority of a website and add to the quality of the backlinks.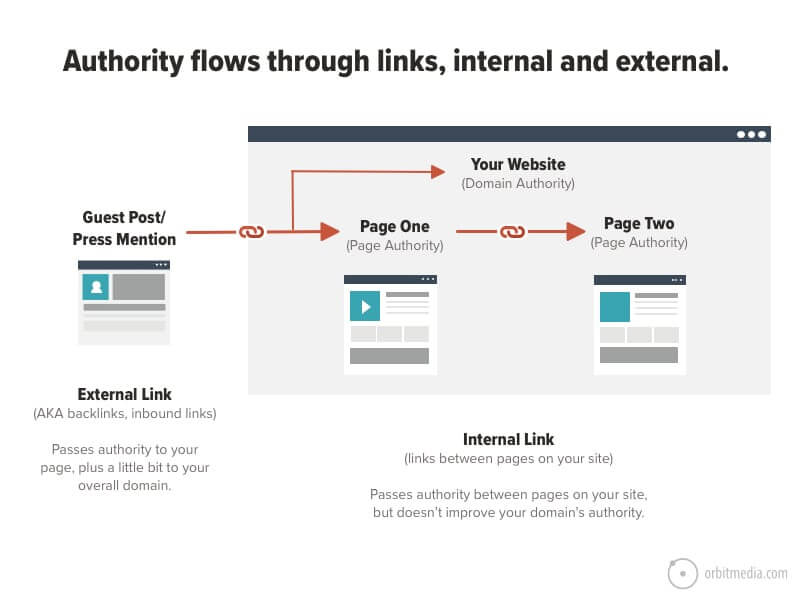 2. Age Of The Domain, Authority Level, And URLs
An old, well-established website is likely to rank higher when one runs a Google Search regarding its content. In this regard, new website owners are at a slight disadvantage. However, you can tide through this using a URL that accurately reflects the website's contents.
So, keep your URL name as the website's name instead of choosing something complicated or trying to use a keyword. Use services like Moz Link Explorer to calculate your website's domain authority on a scale 100.
The concept of age comes down to a couple of factors from search engines: the older the domain, the older the business and the more likely that business is to be trustworthy and authoritative. If you don't have website age, no matter how much you optimise your website, search engines like Google won't rank you higher, but it will have long-term results.
In this case, other options for marketing your trades business could be Google Ads, magnets or cold-calling, which can generate great results in the short term.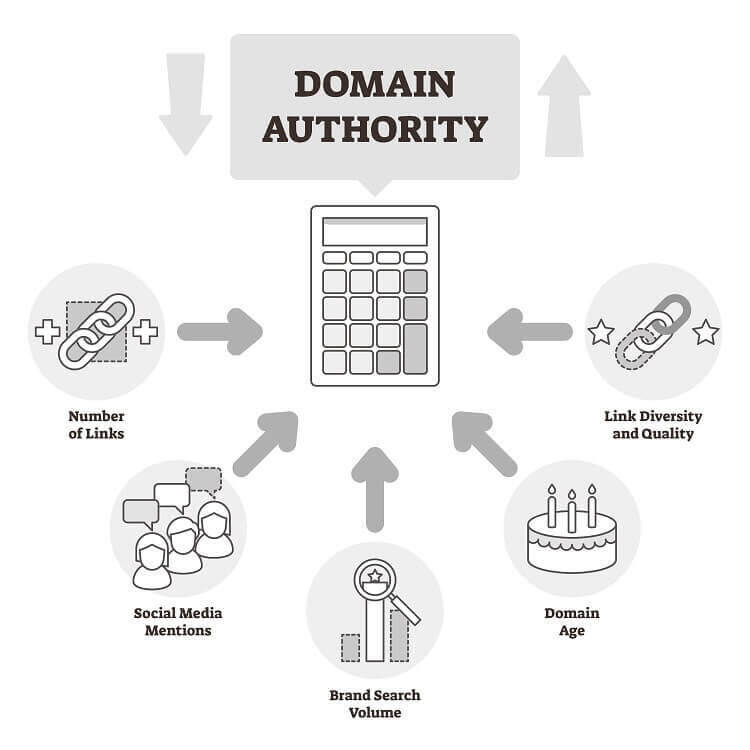 Unfortunately, SEO takes time and requires a long-term plan, just like anything, when you grow your business, but that doesn't mean there are no shortcuts along the way!
3. Technical SEO
A website isn't just the content we can see and read; it also includes complicated code instrumental to its functionality, such as meta tags. So, technical SEO factors are essential, including optimised meta descriptions, alt-image tags, and headings. Effective technical SEO isn't visible to a website visitor, but search engine bots will lift it and boost its ranking.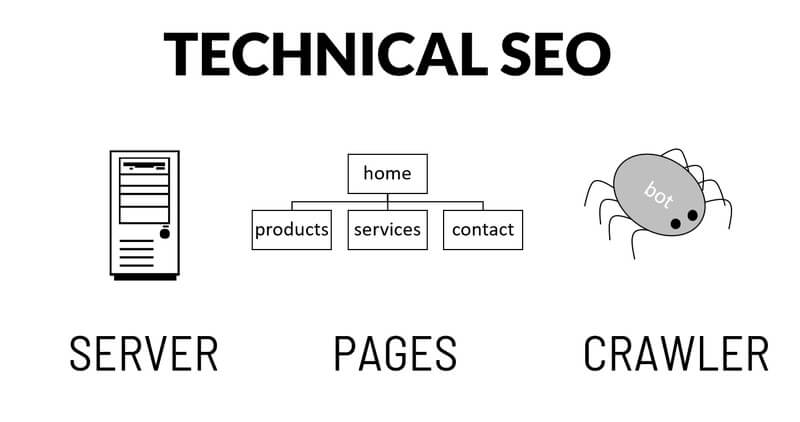 4. Optimised Content
High-quality content is one of the driving forces behind a tradie business; thus, its quality significantly impacts tradie SEO. If your website's high-quality content incorporates original keywords and is top-notch quality, then Google and other search engines will love it.
Your content should be relevant to one's audience, skimmable, uncomplicated, and have organically incorporated keywords. If you aim to bag a first-page spot for your website, ensure the content isn't plagiarised or inundated by keyword stuffing.
Content expands beyond just service or suburb pages; having an up-to-date blog and having a blog post published frequently can help build topical authority around your brand.
5. Social Shares
Like it or not, we live in a world of social media, which significantly impacts one's business and growth. Though shares on social media platforms don't directly impact ranking in search results, they do be helpful in other ways.
Firstly, social media shares are directly proportional to backlinks, so more shares mean more backlinks. Secondly, social shares contribute to website traffic, and search engines pick up this increase in traffic. Lastly, sharable content means more people talking about your business and, subsequently, more customers.
Posting daily can help your brand's reputation and trust; this positively affects your SEO. A great way to find ideas to post about is by researching other tradies and what they are posting. Social media can be time-consuming, but there are plenty of automation tools to schedule posts to help save time.
6. User Experience
RankBrain is a virtual AI that Google uses to rank websites. RankBrain considers many factors, one of them being the click-through rate, which indicates the number of visitors. It also considers aspects like dwell time (amount of time people spend on the site) and bounce rate (time taken to exit the site.)
As one can infer, low click-through and high bounce rates denote poor user experience and will lead to a lower website ranking.
Google has mentioned many times that user experience is a ranking factor and key to increased website traffic in 2024 and will continue to be in the future.
7. Accessibility And Security
Search engines like sites that are safe and accessible and rate secure websites higher. Search engine algorithms are more likely to understand your site if your website has flawless code accompanied by a sitemap. We also suggest obtaining an SSL security certificate since that helps boost ranking.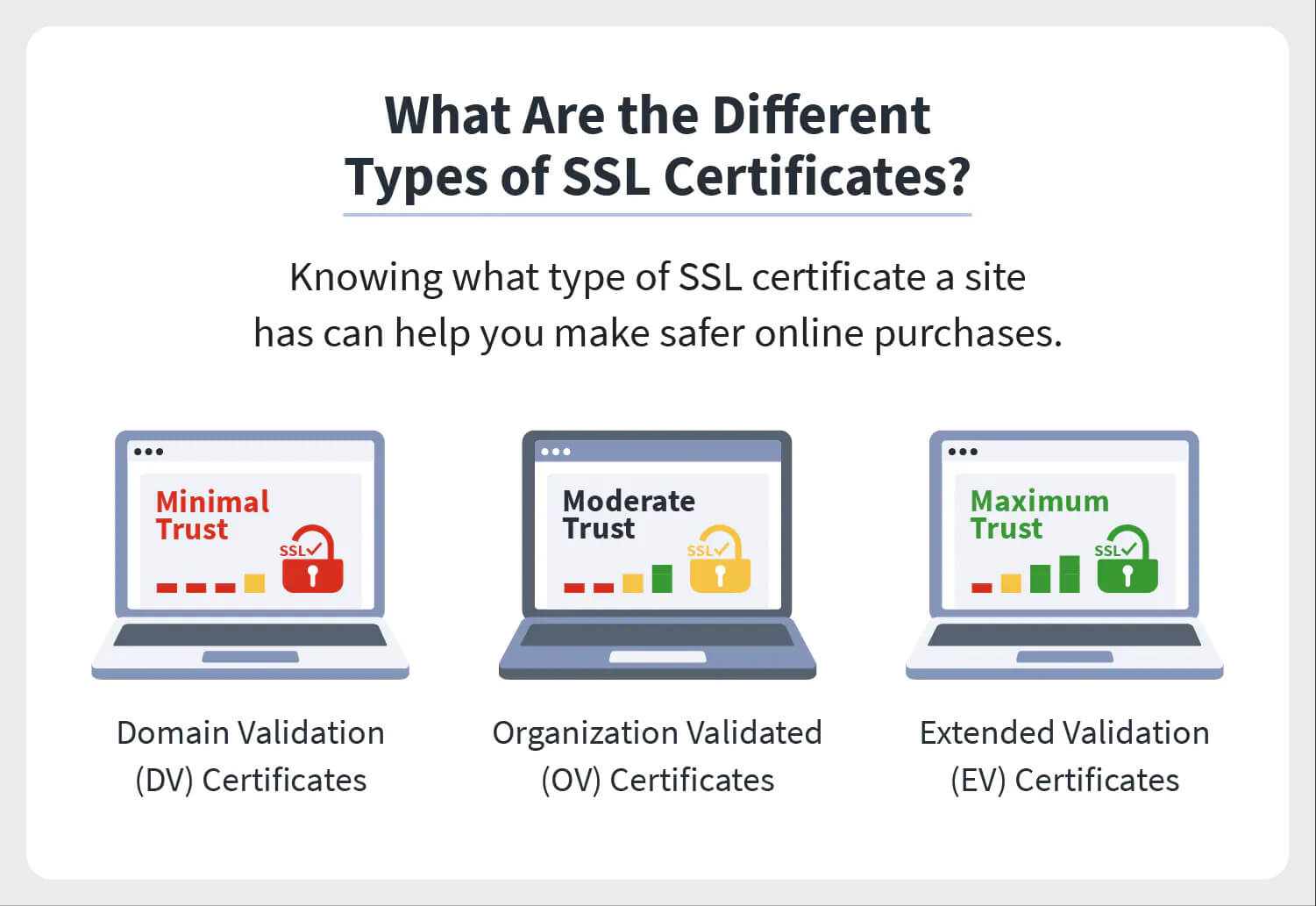 8. Real Business Information
Being a tradie, you're probably looking to target local clients since they have the best odds of hiring your business. Your business information must be easily accessible, which will help your website rank higher. We suggest setting up a Facebook page and a listing on Google My Business for this purpose.
You can also create review profiles on Trustpilot and Yelp and ensure your contact information is listed.
Great ways to show real business information could be things like:
Adding Google Maps to your business website.
Making your location and physical or postal address easily accessible.
Clear and visible contact details that show you're a local tradie.
Using a local area code phone number.
Highlighting the services you offer.
9. Mobile-Friendly Website
Barely anyone browses things on their laptop, and most people use smartphones to Google stuff or order items. Google ranks websites on their reactivity to mobile internet users, so it will rank lower if your website is not optimised for mobile devices.
We recommend using bigger font sizes, having accessible menus, and a functional customer support system to make your website friendly to mobile phones.
10. Page Speed
We live in a fast-paced world, and any website that takes more than five seconds to load is already a disaster, even if it is entirely SEO-optimised. Slow loading leads to a lousy customer experience, reflected in the site's ranking on Google.
If you have a laggy website, fix it as soon as possible. You can do so by using smaller-sized images, eliminating complex code, or reducing the number of options available on the website.
Tips to improve your website speed:
Image Optimisation
Compress assets such as CSS and JavaScript
Proper caching methods
Essential Tools For Tradies SEO
As a tradie, you know how important it is to have the right tool on hand for a job to be well done. In the same way, SEO marketing for tradies requires the right tools; SEO provides you with the right tools to run your business and draw clients. It helps your business gain traction and makes you money by helping generate phone calls. These are a few of the best tools for tradies to get the most out of any SEO:
1. Google Search Console
According to Google, this helps you gain insight into how Google functions since it tells you exactly how well-rated your website is. The best part about using the Google Search Console is free!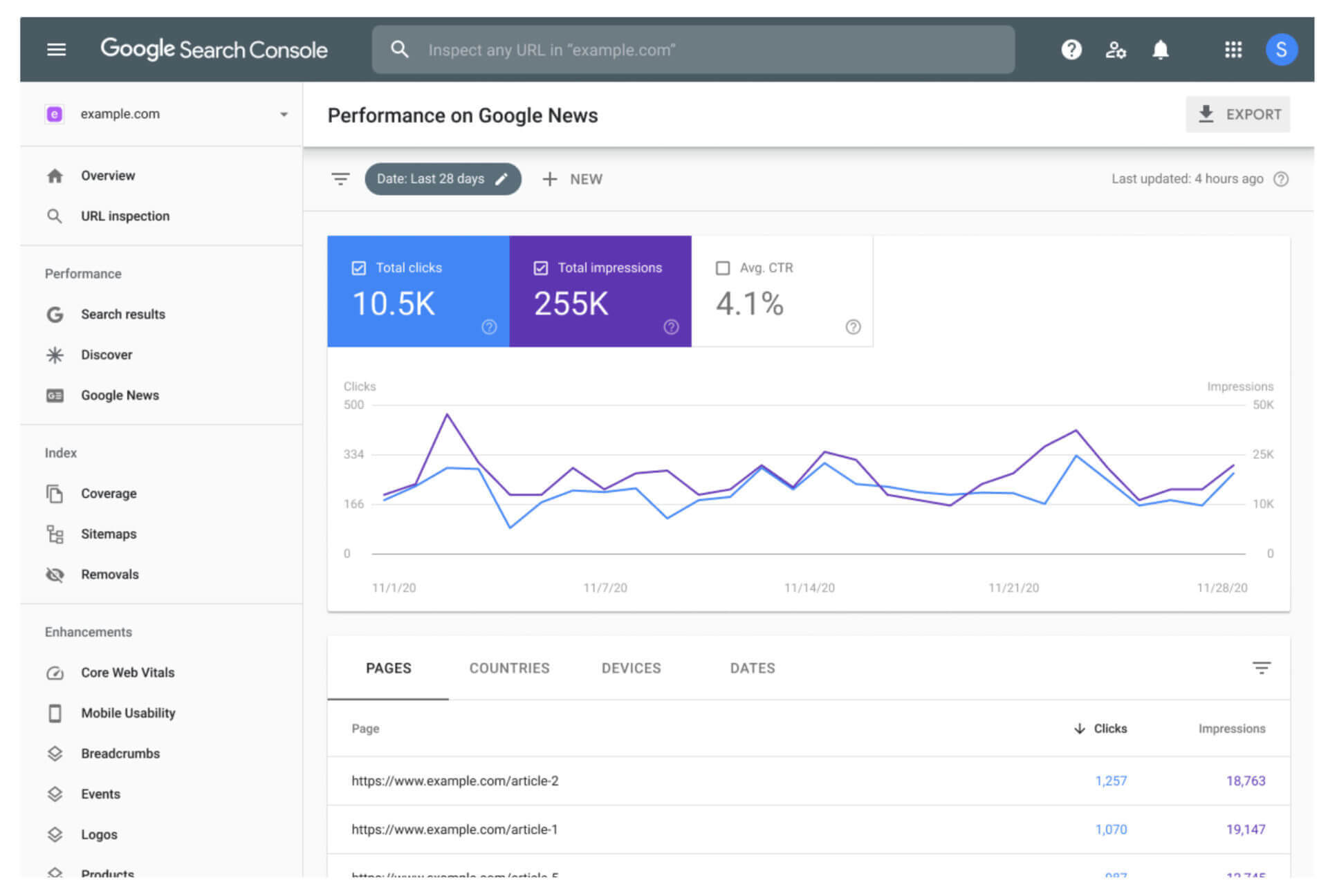 2. Google Ads Keyword Planner
This is yet another free tool that helps one identify keywords that might be useful to you. Ads Keyword Planner from Google shows the user how many people look up that particular word. If keywords are incorporated into the content you publish on your website, the site may start ranking higher on Google. Utilise this tool to determine search volume and keyword research.
3. Google Trends
Here is another handy Google tool for keyword research to help take your business to new heights! It's essentially a checking tool that helps collate information on trends and specific keywords. This might sound simple, but it is indispensable since it figures out what is "trending".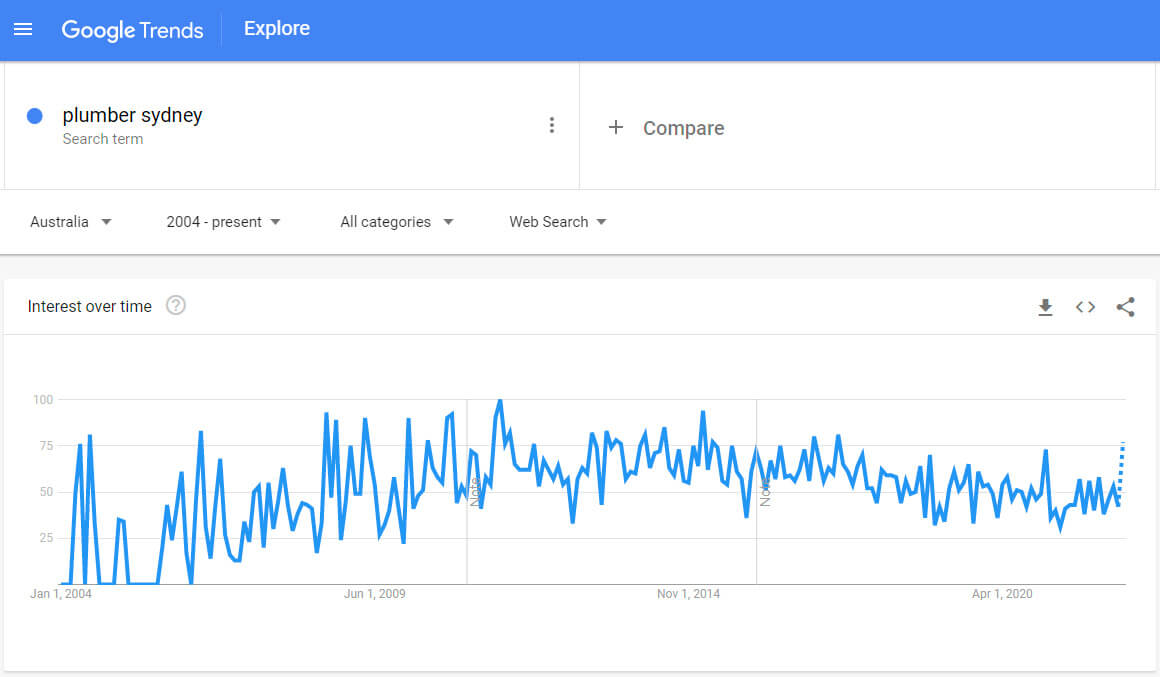 4. Google Analytics
Google Analytics is a powerful tool that is widely used for optimising websites. Not only does it help to formulate new strategies for boosting one's brand, but it also helps analyse the performance of previously-conducted SEO.

5. Google Structured Data Testing Tool
This tool pores over the structured data contained in your website and identifies any potential issues. In addition to that, it also compares the data collected with that of competitors.
6. Google Disavow Tool
Although this is by no means an industry standard, it is still beneficial for SEO. If you've gotten penalties owing to bad links, this tool disavows them and obliterates them from your record.
7. Ahrefs
Another highly-recommended tool used by other seo companies features a site SEO audit option that gives you feedback on things you must work on. Apart from that, it can also fish for broken links and provide a glimpse of the competition.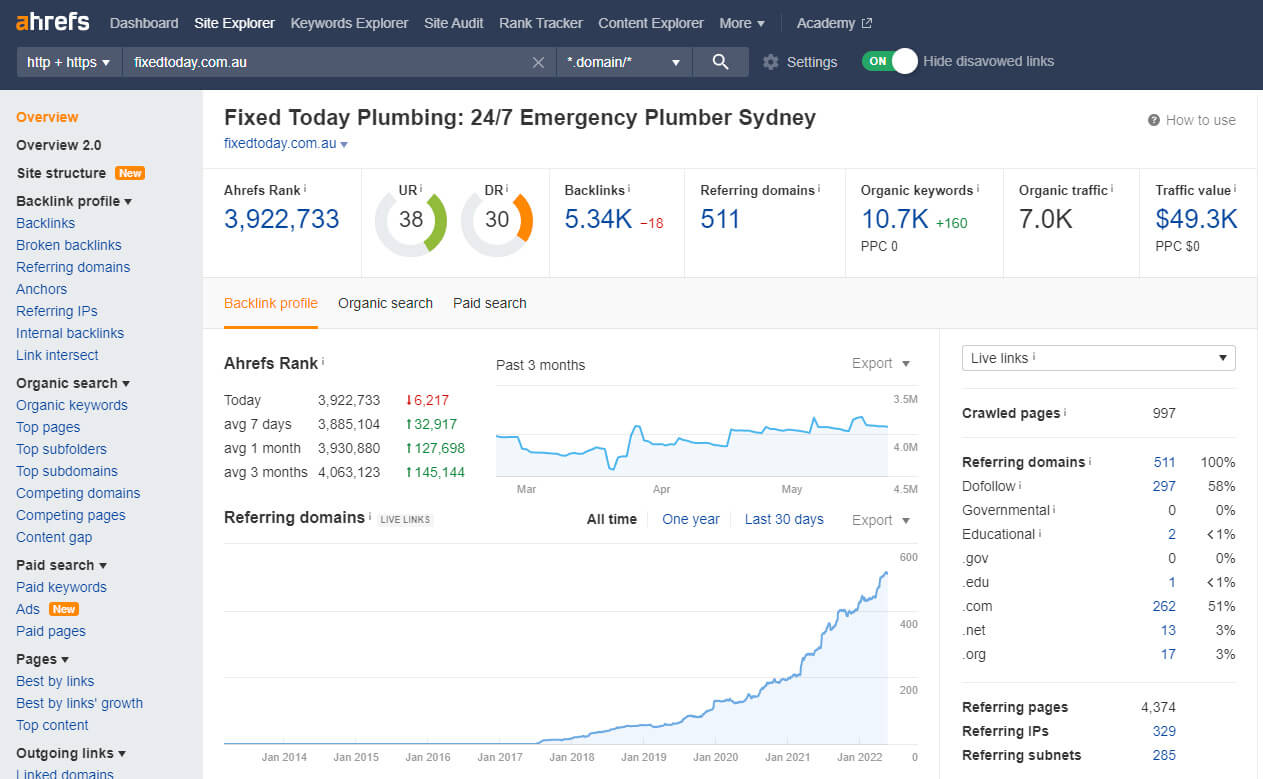 8. SEM Tools For Microsoft Advertising
Microsoft has a roster of SEO tools that tweak web content to make it rank higher and enhance the website's overall performance. Its many tools are recommendation tabs, keyword planners, and tools focusing on advertising.
9. Moz Pro
A tool popular among SEO specialists, Moz Pro, conducts site audits that display strategic loopholes within the website. It recommends keywords, too, for content optimisation.
It comes with a custom toolbar that constantly updates website statistics as one browses the web.
10. SEMrush
SEMrush is massively popular among SEO experts due to its excellent comparison tools. It gives recommendations on website optimisation and helps assess the present ranking of one's website compared to competitor sites.
11. Majestic
Brimming with valuable features, Majestic provides an excellent overview of the number of backlinks on a site and how you can improve them. It also helps identify keywords that can boost the website ranking and compares one's website to that of the competition.
12. Screaming Frog
Screaming Frog is a brilliant option if you're short on time while doing SEO. It conducts ultra-fast site audits and lets website owners know about misdirections, duplicate content, and scope for improving practical optimisation and link-building.
13. BuzzSumo
This provides an SEO tool that undertakes in-depth research into what is currently popular in your niche or industry. It has a free and paid version, though the unpaid one imparts slightly reduced functionality. Nevertheless, the average business can still get a lot out of the free version, so we highly recommend it.
14. Lighthouse
Lighthouse is a tool used by Google to monitor a web page's speed and overall performance. It is an open-source tool that sees how well your webpage stacks up against similar ones.

15. Page Speed Insights
Page Speed Insights is what you get if you add the Field Data tool to Lighthouse. This tool helps the user analyse the page's performance at any location. Most pages include data; thus, this is a handy tool.
16. Wayback Machine
This tool allows the user to go back and view past website versions like a time machine. This method is excellent for finding old content to revamp and rediscover forgotten links.
17. Cloudflare
Cloudflare offers free DDoS protection and tools that help increase the site's speed. Thus, it improves site efficiency and offers free virtual protection.
Digital Marketing & Tradie SEO
SEO kickstarts a domino effect, which ultimately leads to more money and success for you. In today's competitive world, performing an online marketing strategy won't be enough to outdo the competition. SEO is the not-so-secret ingredient that will give your website the kick it needs to stand out from the rest.
The tools we mentioned on our list are just the tip of the iceberg. There are many other tools, some general and some specific, and one must figure out what is best for their business and use those. Remember to focus on local SEO and your Google My Business when first starting. Remember that getting started with implementing SEO takes strategising, perseverance, and patience.
We recommend hiring a good SEO agency for tradies to help with website optimisation. The sheer amount of work needed for SEO can make it impossible for trade business owners to carry it out themselves.
Get more customers online and ready to grow and perform better in search results by getting in touch by speaking to the sitecentre® team. As an SEO provider, we can develop an SEO strategy to help tradies in their business that will attract quality leads, meaning more conversions. We can also help you create an effective business listing and website. We support trade businesses to get to the top of Google results!
With this, we've reached the end of our guide. For any frequently asked questions, reach out to us. Until next time!