Google Ads is a powerful tool that any business owner can adopt to drive more business opportunity and reach their target audience.
Offering several powerful features allows your business to reach a large audience quickly and efficiently and can be utilised by almost any individual or Pty Ltd company. However, a highly professional understanding and comprehensive knowledge of the platform is essential to utilise Google Ads to its full potential.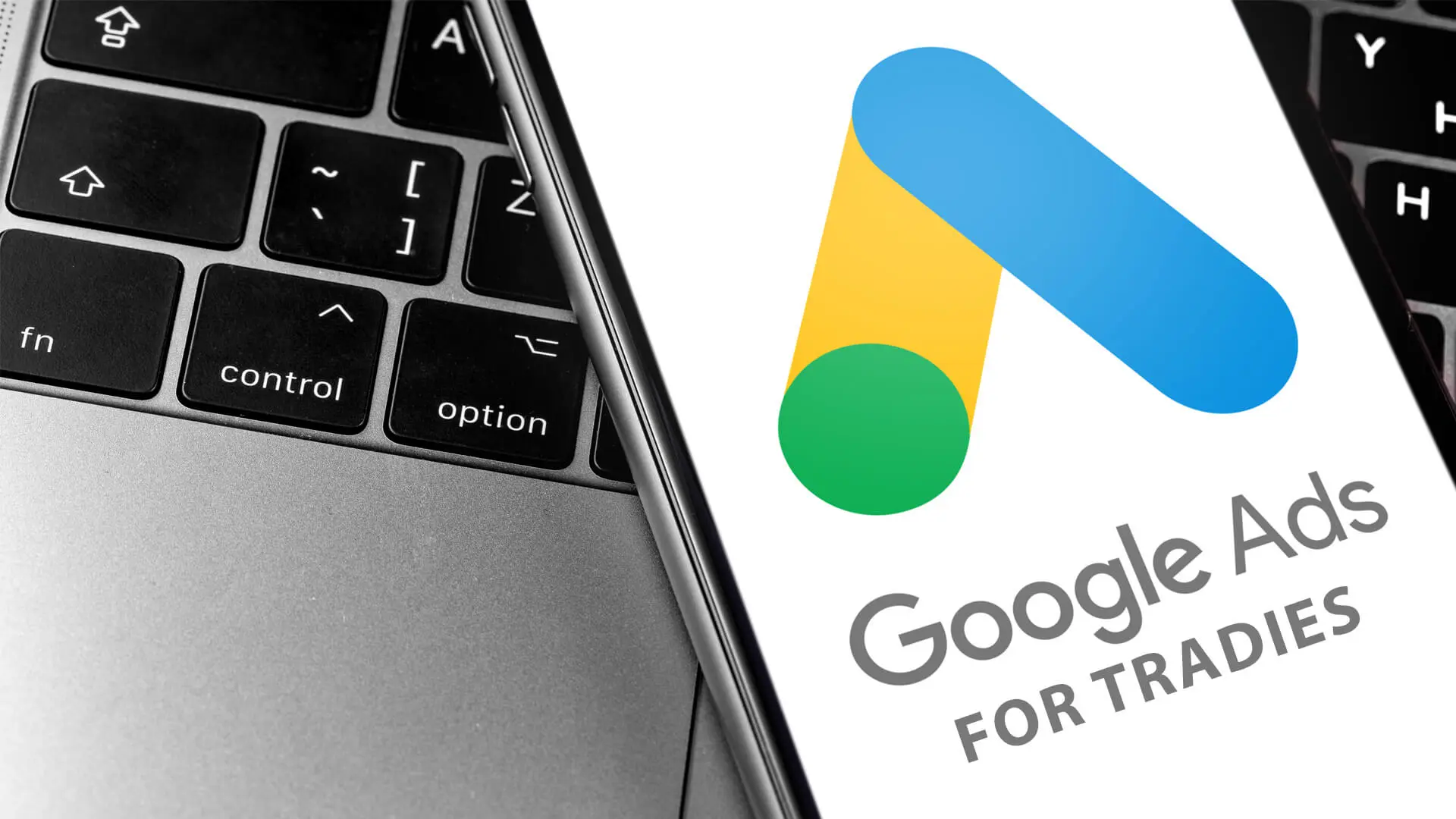 You need to know whether the platform is suitable for your trade, how to set up an account and include your contact details, and how to customise it, among other things. Also, the success of any Google Ads campaign depends upon the effort and time invested into it.
So, we developed this guide to show tradespeople how to use Google Ads across various industries effectively. It focuses on the various aspects you must pay attention to, including setting up the campaign and monitoring the different metrics.
So, let's begin!
Understanding Google Ads
Google Ads, also known as Google AdWords, as it was formerly known, has been around for over two decades and has grown into one of the most popular pay-per-click advertising platforms today. It allows individuals and businesses to place ads for their products and services in search engine results and smartphone applications to reach their target audience.
These results appear at the top of the first page of organic Google Search results and are paid for by their respective businesses. However, running Google Ads can be pretty challenging for tradies, as there are many competitors in every segment, be it builders, electricians, plumbers, or others.
A powerful platform like this is ideal for certain tradespeople but deemed ineffective for others. So, let's examine some factors determining whether you should use Google Ads for your trade.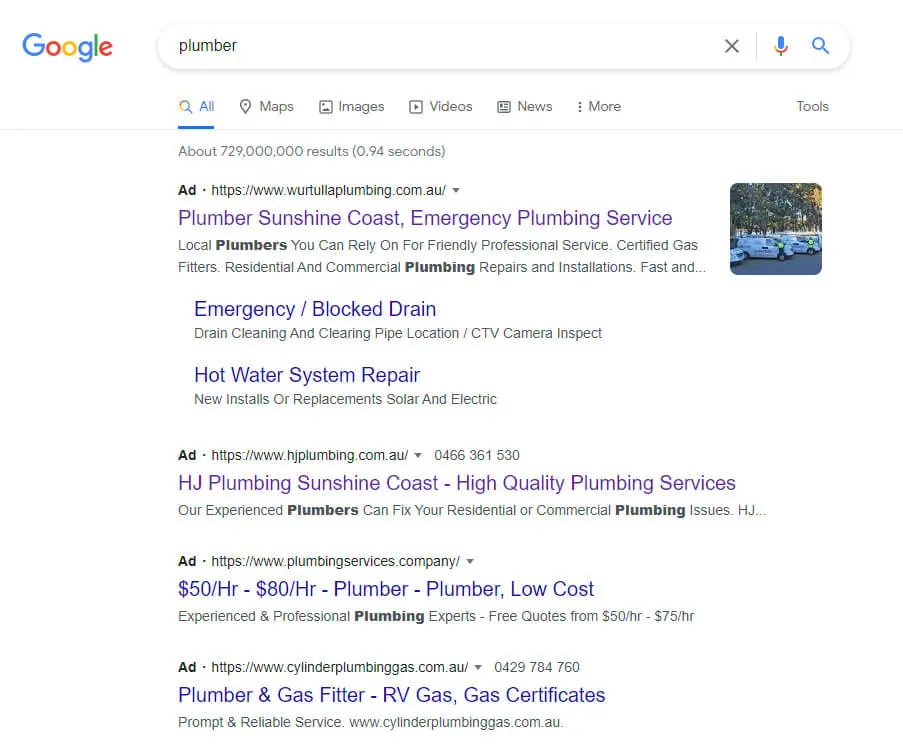 Factors That Determine The Suitability Of Google Ads
1. Budget
It is no secret that Google Ads is costly, as it involves paying Google to display ads for your business or trade in its search results. It is most suitable for people and companies with sufficient budgets to use the platform.
Additionally, there is no standard pricing as each Google Ads campaign depends upon several factors, such as the current trends, the business industry, and more. So, deciding on a budget is not a simple task either.
2. The Time Required To Get Results
Most online tools and technologies available for promoting and marketing activities require time before you get results. While Google Ads works faster than many of these tools, depending upon your trade, it can still take some time until you get actual results.
First, Google must approve the ad you want to place and then collect vital data regarding your business. Businesses and individuals willing to wait for such periods can use Google Ads best.
3. Target Customer Data
Another crucial consideration is the target customer data. You can easily customise the Google Ads strategy to get quick results if you have researched and know what your target customers are looking for.
On the other hand, if a business lacks the required data about its target customers' requirements, it will be unable to devise a strategy for running Google Ads. Ads are meant to target paying customers, after all.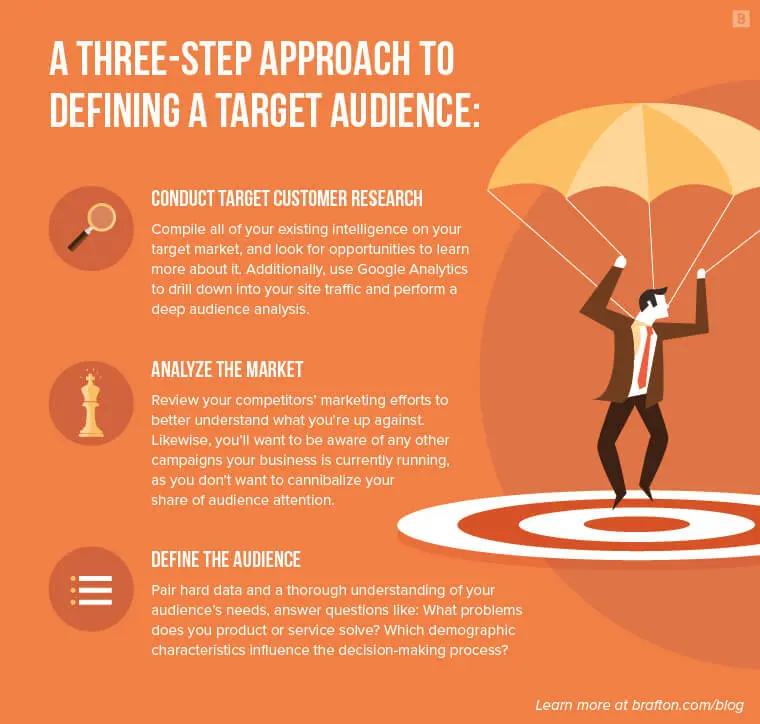 4. Knowledge Of Various Digital Marketing Tools And Techniques
Google Ads and Google Display Network are most effective when combined with other digital marketing methods, meaning businesses familiar with those techniques can achieve better results with Google Ads. You can customise and adjust your digital marketing strategy to incorporate various tools that work harmoniously towards achieving your goals.
You need to be aware of the different digital marketing tools to complement your Google Ads campaigns.
With these factors in mind, it'll be easier to determine the suitability and effectiveness using well-designed landing pages of Google Ads for tradies. However, before setting up your Google account, learning how to optimise your marketing budget and how a tradie business can utilise this platform effectively is good.
How Does Google Ads For Tradies Work?
Google Ads works on a disguised auction model, wherein each advertiser, or tradesperson, in this case, bids on the amount they are willing to pay for clicks on a keyword. For this purpose, tradies, including electricians, plumbers, roofers, tilers and others, must use specific keywords to create their ads. These phrases are the ones that will trigger the ads when people search for such services using them.
A tradie business might use phrases such as "plumber Sydney" or "electrician Melbourne" for its ads. Google constantly monitors the terms used by those looking for such services and adds these phrases to its database. It also considers how often these phrases and terms are used for such searches.
Depending on how popular these terms are with advertisers, the search giant assigns them a dollar value in the auction. The more popular it is, the more expensive it will be to bid for it. After advertisers submit their bids, Google's algorithm compares the relevancy of the results and the bid amount to rank them.
Now that you know how the Google Ads platform functions, it is time to learn how to create a Google Ads account for tradies.
Setting Up A Google Ads Account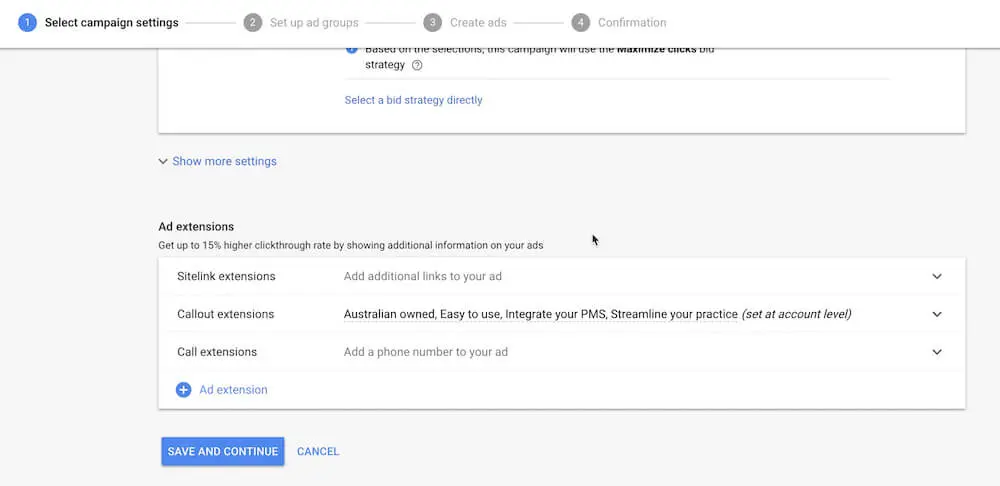 To set up a Google Ads account, visit the Google Ads page and sign in with the email address you want to use. Then, enter the website address for the business you wish to promote using Google Ads. Once you've signed in, enter the appropriate budget to set up the first campaign.
Setting up the campaign will also involve selecting an audience depending on various keywords, locations, and other factors. You will need to create a bid, the maximum amount you are willing to pay for a click on the ad. After that, write up your ad, optimise your landing page, and set up Google Ads billing.
With this process complete, you can review it and make any changes required. When you are satisfied with the ad, click on the confirm button. Once the ad becomes active, you can monitor its performance on your new website, leading to more leads; the next step is to learn how to calculate the return on the amount spent on Google Ads.
Calculating The Return On Ad Spending
Careful monitoring is crucial to prevent your Google Ads budget from overshooting the returns. The amount you are willing to pay will determine your ad rank and whether the ad shows up in users' Google Search results.
Fortunately, Google Ads online advertising pricing is flexible and depends on several factors, such as competitors' bids, your location, target audience, industry, location, keywords, etc. Cost per click, which is commonly referred to as CPC or pay-per-click PPC advertising, or pay per click PPC, is based on your potential value to the target audience.
Tradies in high-value industries are generally more competitive, and keeping the above factors in mind will make it easy to decide on a campaign budget. Once your ads get approved by Google and start appearing in search results, it is time to start measuring their effectiveness.
Measuring The Performance Of Your Google Ads Campaign
The main reason Google Ads are so powerful is that they can be easily tweaked and customised. However, it can be tricky to determine the metrics with many options to adjust and monitor. Here, we've explained some crucial metrics that are the most important for measuring the performance of your campaign.
1. Average Click-Through Rates
Google explains CTR or click-through rates as the number of clicks your ad gets divided by the number of times it appears in the search results. Different ads, keywords, and listings have their CTRs; a high CTR means that people find your ads useful. You can use the CTRs to determine which keywords work for your Google Ads campaign.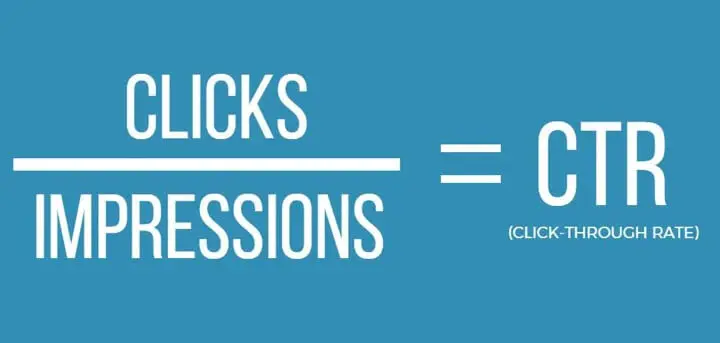 Since the CTR indicates the level of interest of the prospective client or customer, it becomes easy to measure the earnings in light of the expenditure. It generally remains high but may vary by industry, and getting a high CTR depends primarily on the ad quality.
2. Average Cost-Per-Click
The average cost-per-click is the amount you need to spend to get potential customers to click on your ad. It is calculated by dividing the total cost of clicks by the number of clicks and is an excellent measure of the performance of your Google Ads campaigns. However, remember that clicks depend on various factors, such as competition, targeting, and quality score.
To make the best use of CPCs, write compelling ad copies and use low-competition keywords. Additionally, you can set a budget for a specific period when using Google Ads, allowing you to test the results and adjust accordingly. You can also use the average CPC to get industry-specific information, such as Melbourne's average cost of electricians.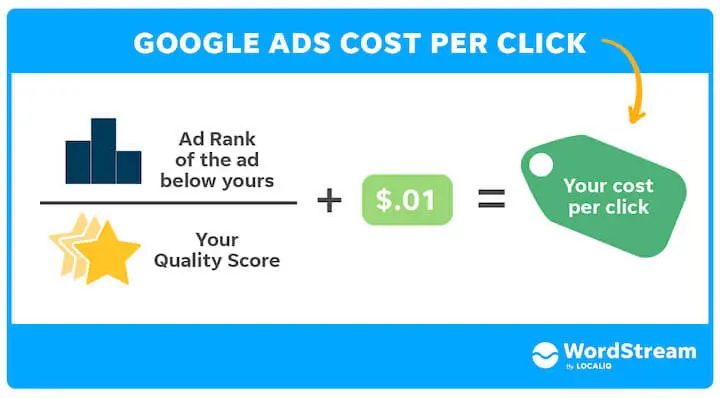 3. Average Conversion Rate
Conversion rate means the number of conversions divided by the number of visitors. It is an important metric that can tell how many people opt for the services offered. Not all people who visit the website or click on the ads will become potential customers, but there are several ways to improve conversions.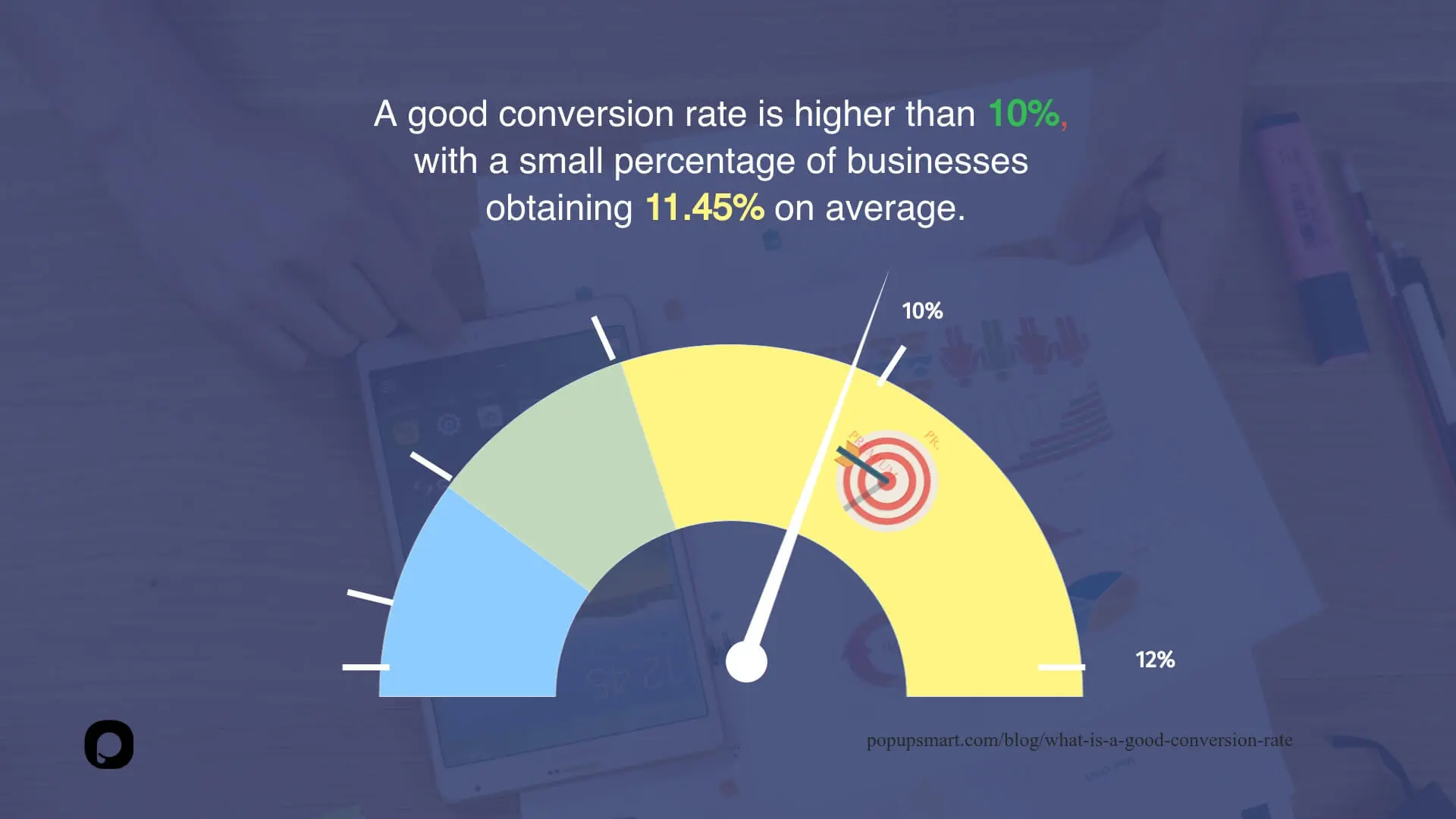 The ad copy, design, and placement must be created to attract maximum clients. You should also back this up with good-quality content on the website. Finally, the website should communicate the brand value to the customers.
4. Average Cost-Per-Action
The CPA or average cost-per-action is calculated by dividing the total cost of conversions by the total number of conversions. The average CPA is based on the actual CPA and differs from the CPC. While the CPC is designed to promote traffic to a website, the CPA includes actions that result in conversions. This metric ultimately determines how successful the marketing campaign will be.
Remember that your business's profitability equals the average customer spending minus the CPA.

You can identify crucial factors to promote your trade business by understanding and monitoring these metrics. Other than these metrics, some additional tips and tricks can help any trade business make the most of Google AdWords. Let's take a look at some of them.
Tips And Tricks
1. Using Negative Keywords
Google is very effective in matching your keywords with other related ones. It will display results for products, services, or advice that may not be connected to your business but may be related to the keywords. This may lead to a loss of resources for your business.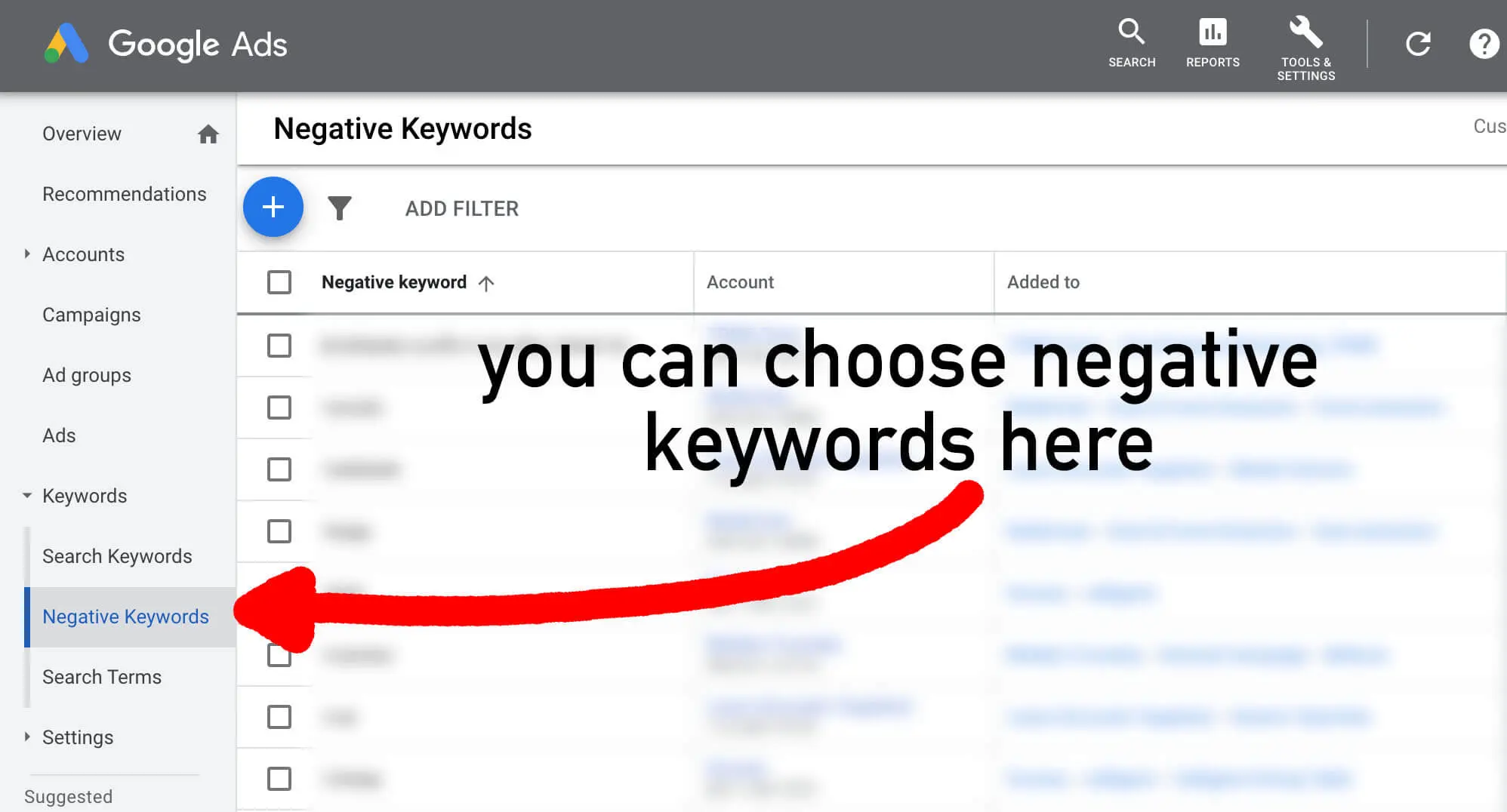 To avoid that, you can use a negative keyword list that lets you exclude search terms from your campaigns, ensuring focus only on the keywords that matter. Such keywords allow the advertisements to leave out specific keyword terms and phrases, increasing the chances of getting the right traffic.
2. Blocking Competitors' Names
A highly effective technique is blocking competitors' names using negative keywords. Search on Google for other traders in your industry and add their names to the list of negative keywords. Another way is to bid on competitors' brand names, which requires a more measured and targeted approach rather than just using keywords.
3. Local Appeal
People actively searching for services generally look for providers that are available locally. This is because services available locally in your service area are usually faster and more economical. You can use this to your advantage by creating specific Ad Groups for each suburb you wish to do tradie advertising. Doing so will also set your advertisements apart from the competition.
4. Proper Monitoring And Tracking
Proper tracking of the different aspects of your Google Ads campaign is essential to know which areas require more focus. It can also help in course correction by allowing you to make timely adjustments in areas that need it. Some aspects you should track include phone calls to the business, online forms filled by clients and customers, and online bookings.
5. Selecting The Appropriate Timing
Google Ads provides tremendous control regarding when your ads are displayed, allowing you to turn them on and off as required. It even allows automating the timing of the ads, as it can be a crucial factor depending on the nature of your trade.
If someone is looking for an electrician to deal with an emergency, the ad timing can lead them to your business. Using keywords like "after hours" or "emergency" can be effective in these cases.
Other Advertising Options for Tradies
Several other advertising options are available to tradies (tradespeople) in Australia besides Google Ads. These include:
Google My Business: This is a free listing service offered by Google that allows businesses to manage their online presence across Google, including Search and Maps. By verifying and updating your business information, you can improve your chances of being found by potential customers.
Bing Ads: Bing Ads is a pay-per-click (PPC) advertising platform offered by Microsoft that allows businesses to advertise on Bing and other Microsoft sites.
Facebook Ads: Facebook Ads is a PPC advertising platform that allows businesses to advertise on the Facebook platform and reach a targeted audience.
Instagram Ads: Instagram Ads is a PPC advertising platform that allows businesses to advertise on the Instagram platform and reach a targeted audience.
Yelp Ads: Yelp Ads is a PPC advertising platform that allows businesses to advertise on the Yelp platform and reach a targeted audience of local customers.
It's important to note that each advertising platform has unique features and targeting options, so it's worth exploring which may be the best fit for your business.
Grow Your Business With Google Ads
Google Ads is a very powerful platform, and here we've only discussed the basics of how to use it for your tradie business effectively. Tonnes of online resources can help you master this platform and make the best use of it.
It's always been strongly advised to look at SEO in addition to Google Ads; SEO is a long-term investment, but over time, your lead costs decrease, whereas, with Google Ads, your lead costs typically increase with clicks. We cover a complete guide on SEO for tradies to guide your trade business.
You can easily customise it according to your requirements if things feel too overwhelming. Time checking out the platform and learning about its various tools can help your trade and be an enjoyable experience.
Our sitecentre® team and Google Ads specialist are always available to provide assistance with Google Ads for tradies and other online marketing platforms. We aim to see small businesses grow through our PPC advertisements, SEO strategies, and custom-designed websites. As industry professionals, we would recommend that you not hesitate to contact us!
On that note, it's time to wrap up. Until next time!