Anyone with prior knowledge of digital marketing has heard of keyword intent.
A few years ago, keyword intent played little to no role in search results. However, with the growing focus on SEO rankings, content strategists have now focused on keyword intent and its role in generating higher SERP rankings.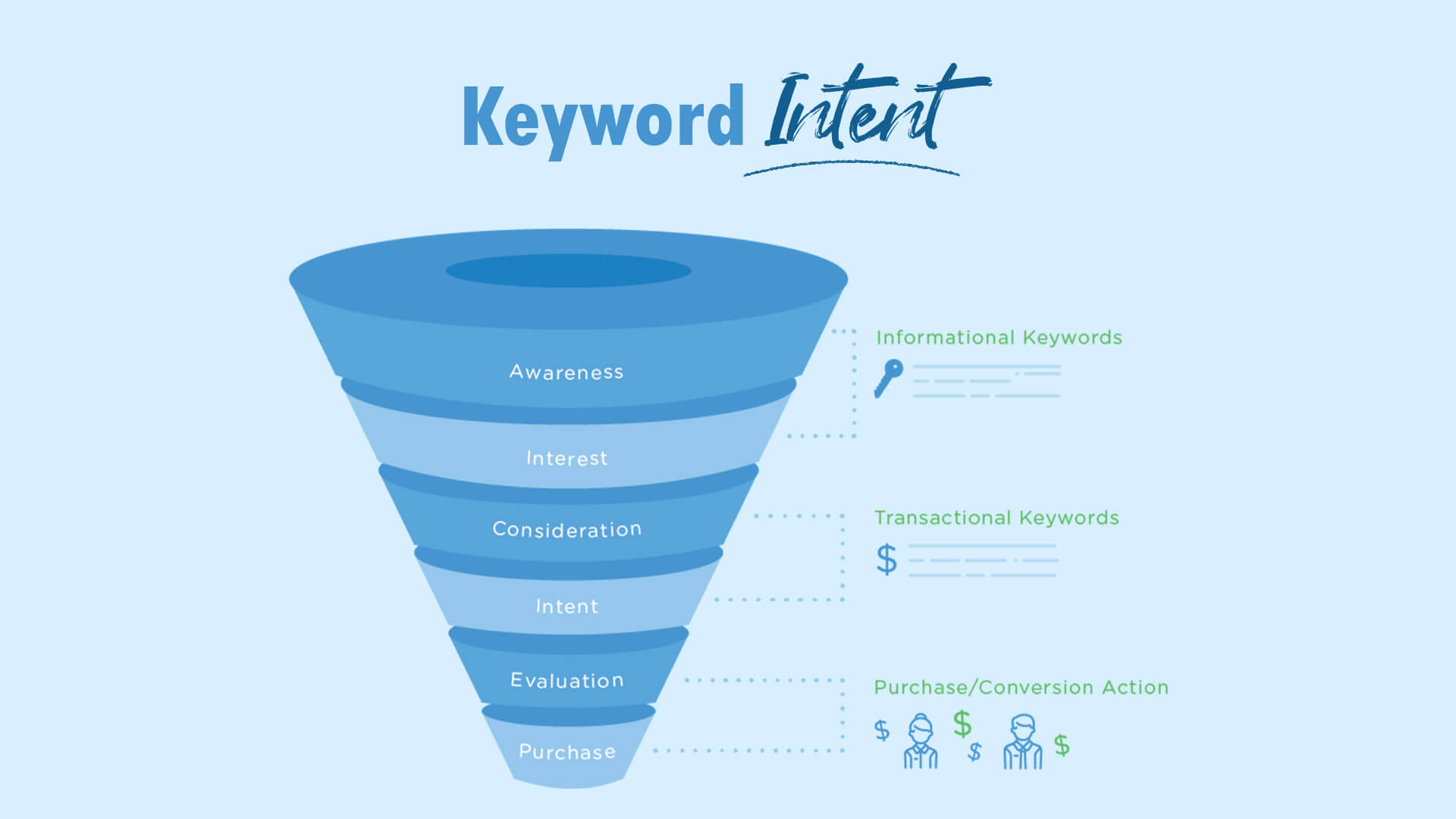 Knowing the keyword phrases helps you outrank popular brands and attract a large target audience to your site. It also allows you to create tailored content without wasting time and resources. This guide to keyword intent will address all your questions regarding keyword intent, its types, and how to utilise it to maximise your posts.
What Is Keyword Intent?
Before moving on to the types of keyword search intent, it is essential to know what keyword intent exactly entails. Simply put:
Keyword intent act as a reflexion of the user's intent behind a search query. It is the underlying motive behind a user's search that determines the Google ranking of a website. Knowing the keyword intent allows content strategists to create tailored content and improve the website's search engine ranking.
Every time people want to conduct a Google search for information, they input specific terms into the search query box. Google then redirects them to the search results and displays the most relevant content in order. The users can go over the different pages available until they find what they are looking for.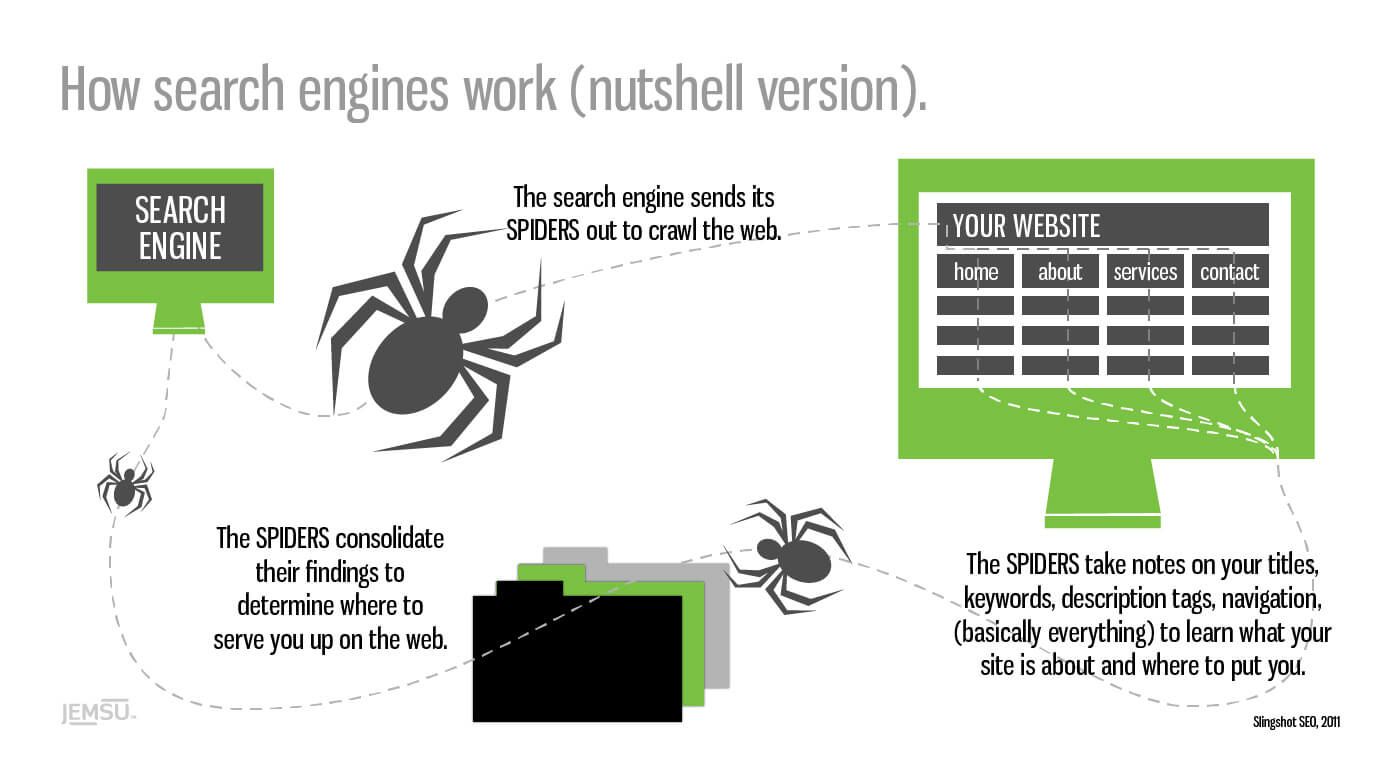 For example, if a user wants to search for pancake recipes, they've got to type "pancake recipes" on the search engine results page, and various recipes will show up. Google focuses on ranking these searches in order of relevance, and this helps the user pick the most suitable content from amongst the top rankings.
However, the search intent doesn't just cater to people who want information. Sometimes, the intent behind the search is to look for a specific product or brand either out of curiosity or for commercial purposes. The difference in intent determines the Google ranking of these blog posts and articles.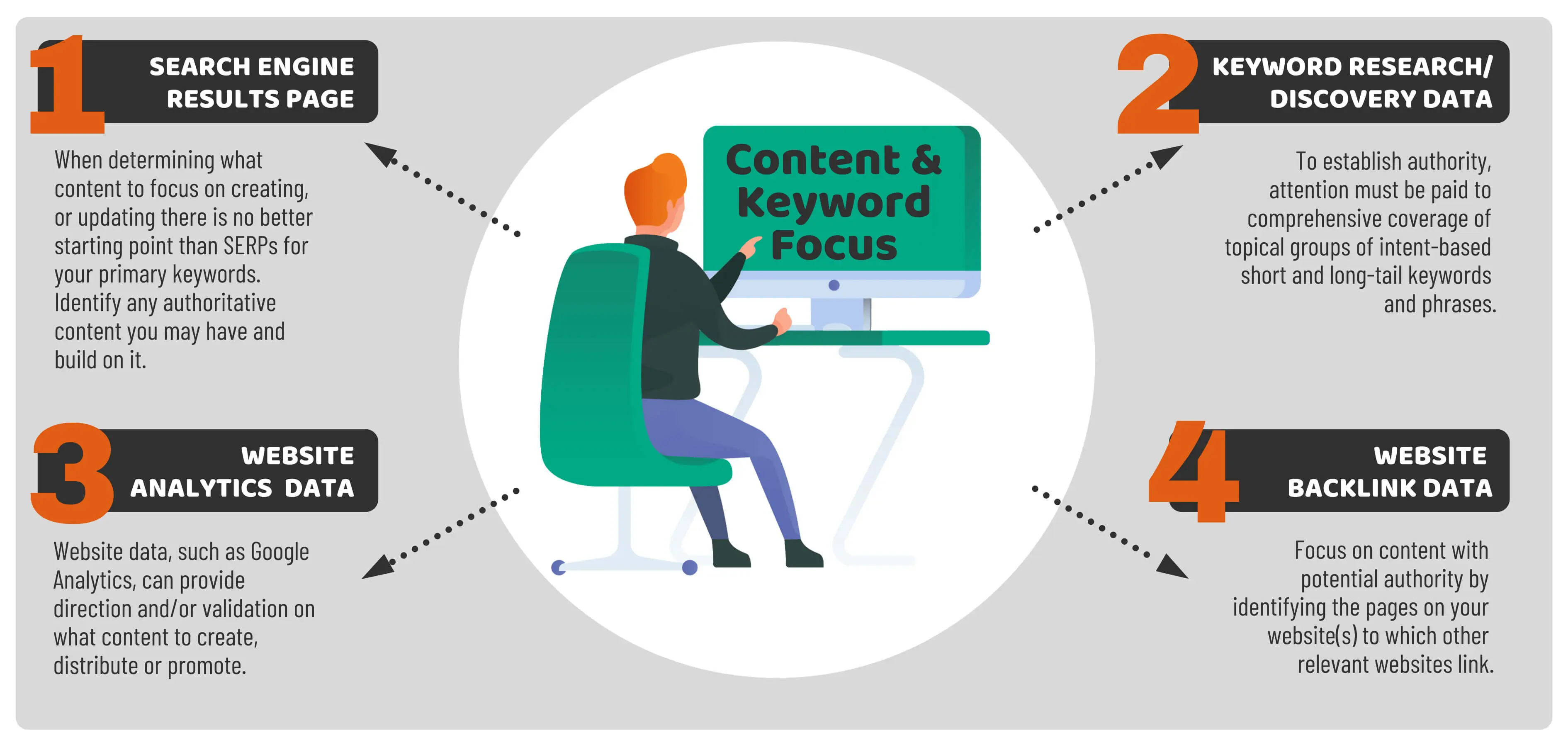 To sum up, the intent of the search largely influences the results when a user types in a keyword or a set of search terms in the search query box. This article will look at the different types of keyword intent and address the pressing question of how content marketers can determine search intents. In addition, we'll also help you curate a list that targets intent-based search terms.
Importance Of Keyword Intent
You might wonder if search intent is essential in SEO, given the emphasis we're placing on it. The short answer is yes! You must incorporate the intent-based approach in your business to succeed in the current content marketing scenario, generate sufficient traffic for your page, or make your landing pages more user-friendly.
Using specific keywords effectively drives high traffic towards your website and improves your website's SEO. The more successful you are in choosing these words, the higher the Google ranking of your website will be.
Remember that Google aims to provide relevant content for your search query. So, using relevant keywords and producing user-friendly content is the best way to rank high in Google's SERPs. Even though a high rank on search engine result pages (SERP) is suitable for your business, SEO experts warn against keyword stuffing.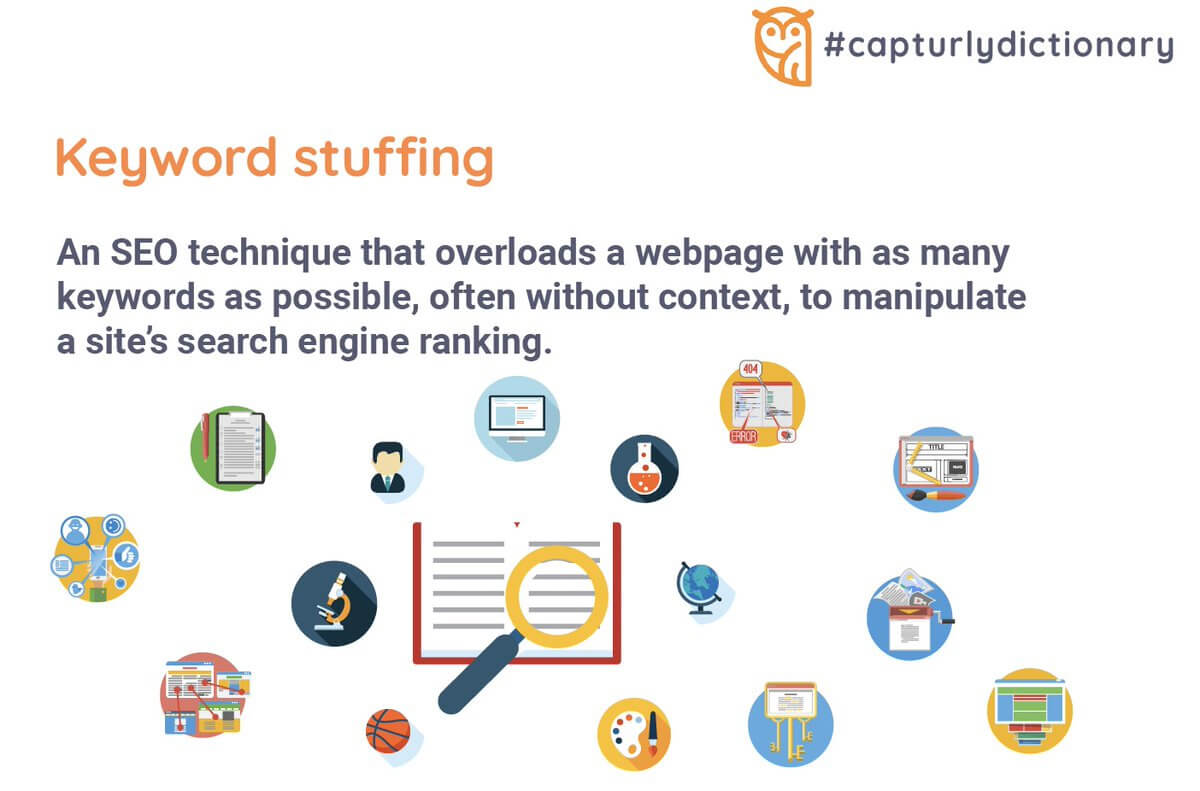 Your objective should be to secure a top ranking in search results via adept keyword optimisation.
Years ago, Google gave little to no importance to user intent. However, with the advancement of Google Analytics, the focus now lies on delivering tailored content that aligns with the user's search intent.
For example, if people are looking for information on the top Chinese restaurants nearby, typing those target keywords in the search engine will show the top restaurants in the area.
Similarly, potential customers looking to purchase will be redirected to the product pages. Also, specific website search results will differ from a quick query.
To summarise, your page has to optimise keywords appropriately and answer queries directly. You have to gauge the search intent of your target audience to thrive in the content marketing world and attract more website traffic.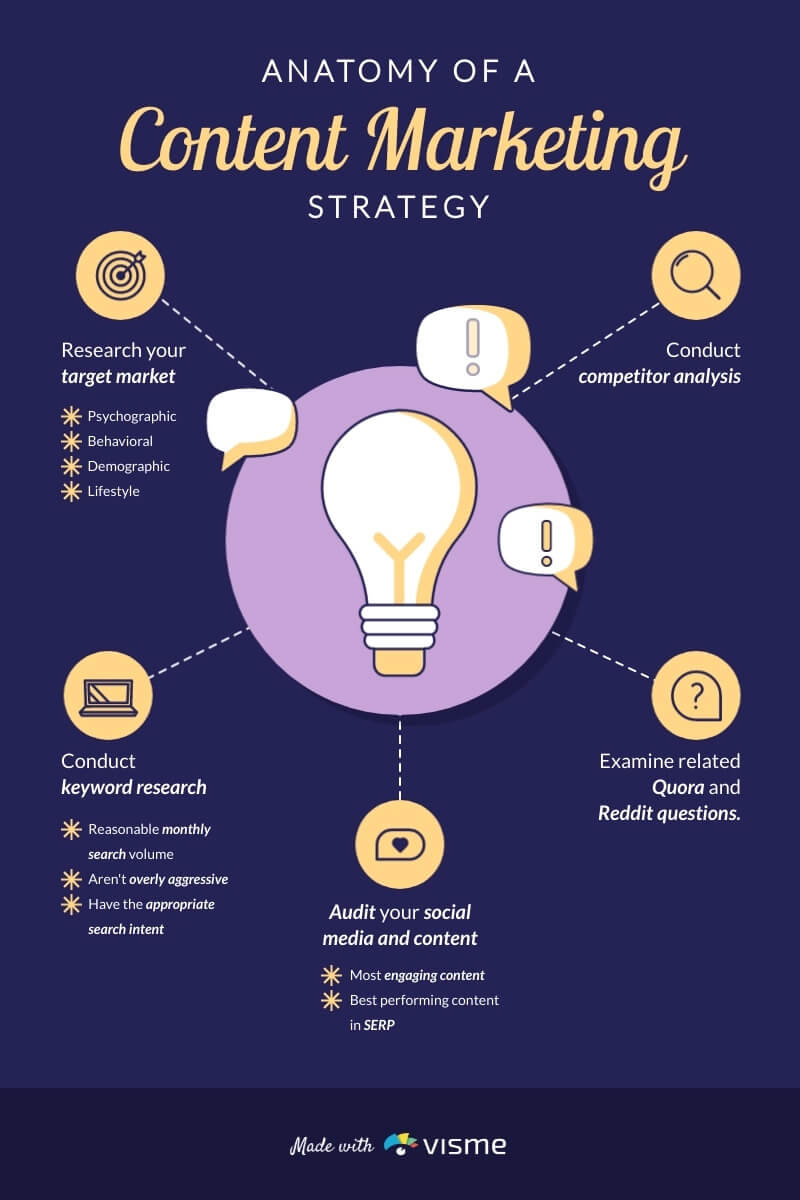 Four Types Of Search Intent
We'll explore the different types of keyword intent in this section and their significance in SEO.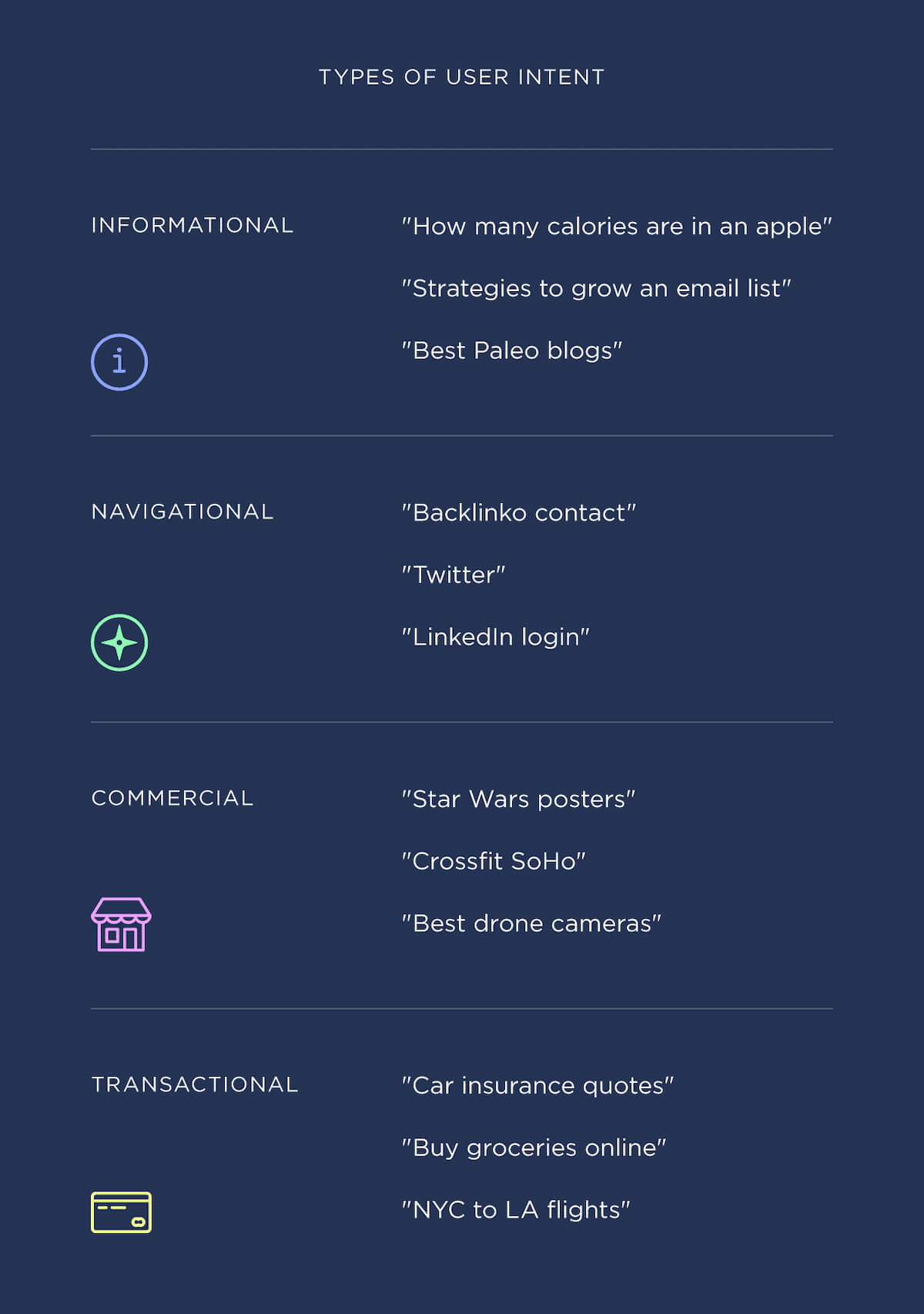 1. Informational Intent
To begin with, we have informational search intent. When users turn to the internet because they want to learn something, seeking either a quick snippet of information or in-depth knowledge, then the user intent in such cases is indeed informational.
Usually, words like what, how, the best way to, why, and so on are keywords with informational intent. Google moulds the content as per the user's needs and provides the most relevant search results.
These single modifiers and long-tail keywords help in informational searches. Including them in your content is a good idea and can help it achieve a top rank. However, you must make sure that these keywords are placed correctly.
Although informational intent keywords might not bring about high conversation rates, they fulfil their role of identifying problems and finding appropriate solutions.
For example, if users are looking for ways to make salsa, they have to type "how to make salsa" to access various posts and blogs, complete with videos and pictures. The ranking of these web pages is in order of importance.
Similarly, people ask questions like " What are keywords?" or "Keyword intent?". In such cases, Google displays a list of top sites that can adequately answer these search queries.
You may use these keywords in your content to answer relevant questions and establish your brand as an authoritative source in the industry. By doing this, you also improve the SEO rankings for your business.
2. Transactional Intent
Next, we'll examine transactional intent, often associated with keywords with commercial intent, often referred to as commercial keywords. People are looking to buy something, such as products or services. Often, they come prepared to make a purchase and know what to buy — they need no convincing in that regard. However, they are looking for a specific website to buy these products or provide the required services.
Keywords with transactional intent include free shipping, buy, cheap, coupon, location and discount. Try optimising your landing pagethrough these keywords for a high conversion rate. Also referred to as "buy now" keywords, these help boost e-commerce sales by significant margins.
The best way to attract potential customers to your page and witness high conversation rates is to strategically place your content and keep the audience's search intent in mind while developing landing pages.
3. Navigational Intent
Now, it's time to talk about navigational intent. The keyword search intent, in this case, is to look for a particular website. The user already knows the landing page they want access to but may not know the keywords they need to type.
Here's an example of navigational keywords. Suppose the user intends to go to Twitter, Instagram, or Facebook. Then, they merely type the name of the website into Google. By "Facebook", Google understands that the user refers to the social media app and redirects them to the desired results.
People also ask for more information about a movie or a music festival. In this case, they may type keywords like a music festival in Australia or a music concert in Sydney to look for the date, timing, the musicians performing, etc.
The core purpose of navigational intent is to quickly help people get more information and new content on Google.
Unlike informational or transactional keywords, the search intent isn't to popularise the brand name or promote content; thus, navigational queries might not initially lead to high conversions. You may drive organic traffic to your website and build a solid presence through proper marketing techniques.
For example, if people want to look up a blog post related to Twitter or any other social media platform, your web page may show up in the search results, and your content has a chance of ranking on Google.
4. Commercial Intent
Moving away from navigational intent, we will now focus on commercial keyword intent. It is a mix of informational queries and transactional queries. People look for a brand name or a product for commercial investigation.
The goal is to buy the product eventually, and the keyword's search intent is transactional. However, the user first focuses on gathering relevant information about the product and brand.
To give an example, suppose you want to buy a dishwasher. Instead of making a hasty purchase, you will look through different dishwashers, features, and functions. So, when you type "best dishwashers", you aim to gain maximum information and conduct a comparative study before narrowing down on one option.
Initially, your search intent might be an informational query, but you have a commercial purpose in mind. Thus, when users look for product reviews, product comparisons, and other commercial queries, they will be offered the best products and pick one that best suits their needs.
To ensure that people reach your page while buying specific products, ensure that your pages are good enough to achieve a high rank on Google. Commercial intent keywords are better suited for paid advertising campaigns in content marketing. You may use Google Analytics to determine the keywords attracting people to your page.
This type of keyword intent also encompasses local services. For example, when doing SEO for plumbers, we use keywords like "best plumbers near me" to drive traffic.
With commercial intent, specific keywords like review, comparison, best, etc., have a higher conversion rate than others since the intent of purchase is more clearly defined.
How To Determine Search Intent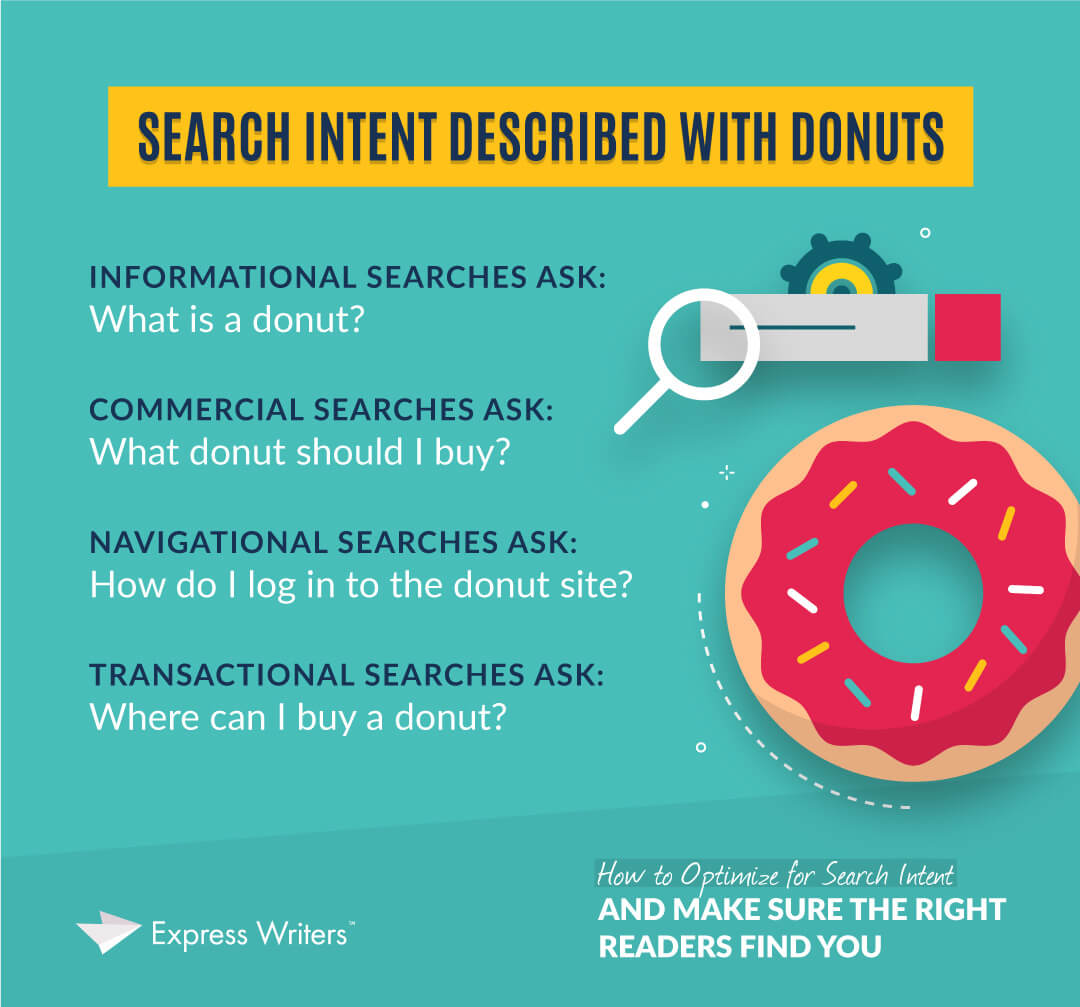 One of the most important aspects of SEO is to keep your website pages up-to-date and use relevant keywords.
Keywords may play a role in the work of an SEO strategist to determine their audience's search intent. They formulate their product pages to answer the queries that people search for.
So, to improve SEO, focus on improving existing content and use Google Analytics to identify the keywords people use when looking for content with navigational, commercial, or informational intent.
For example, if they use terms like order, coupon, free shipping, or buy, they are investigating commercial or transactional intent.
Similarly, if users want answers to specific queries, they will use keywords like what, how, the best ways to... etc. Although initially, the intent may be informational, they might come back to your page with commercial intent later. So, it is essential to develop your pages, post relevant content, and hire an SEO team to get a good ranking during searches.
The best SEO strategy you can adopt is to use SERPs as the most authentic source of information. Glance over the "people also ask" section and go through the "related searches" to understand your audience's search intent. By doing this, you can build yourself an intent-based keyword list.
Building Intent-Based Keywords
You must follow significant steps to group keywords and build an intent-based keyword list correctly. You can do it through keyword research by narrowing down keywords that are good for SEO and thus draw more visitors to your page.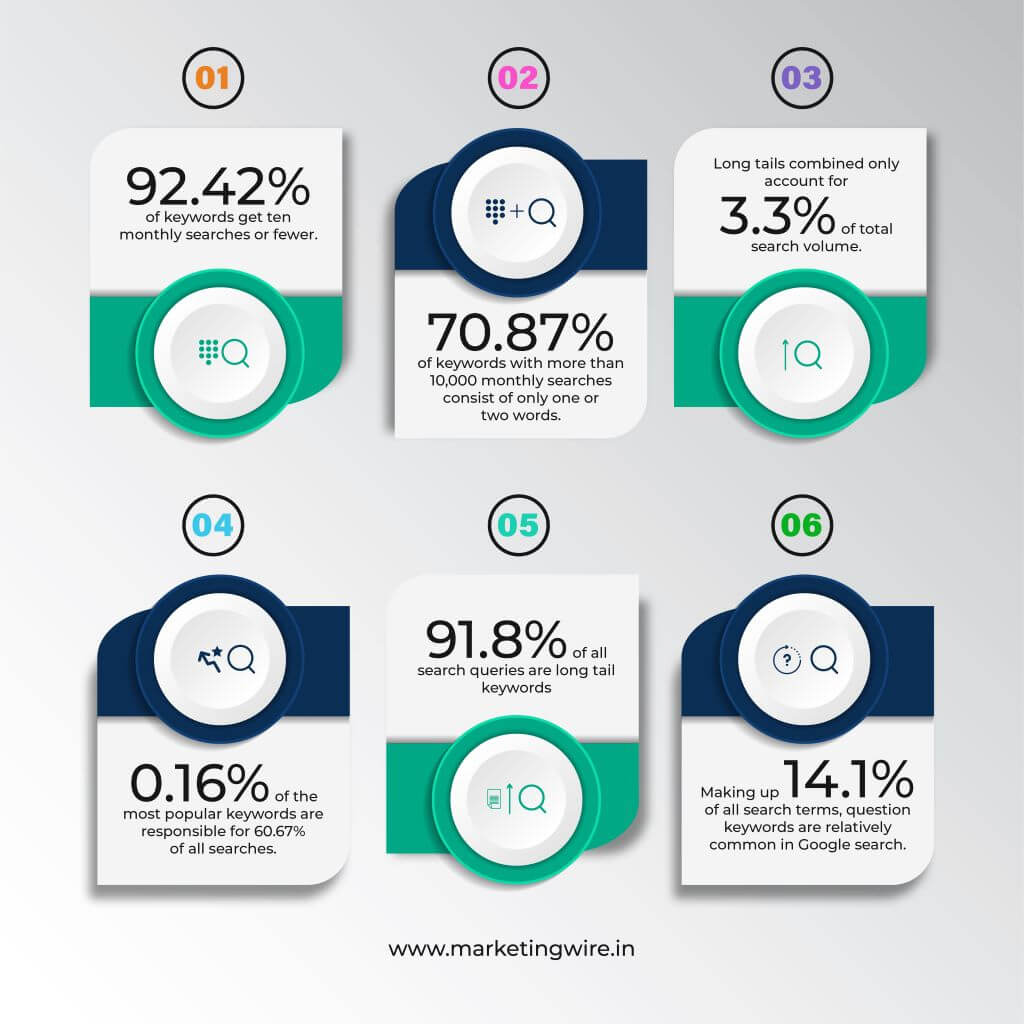 You can use Google Ads and other effective keyword research tools such as Google Keyword Planner, UberSuggest, Ahrefs Keyword Explorer, and Google Suggest Expander. However, we recommend exercising discretion, as you often find auto-generated words in the mix.
Another factor you need to keep in mind is the language and location of an area. The spellings and word choices differ between America and England or Australia (for example, we write it as "optimisation" and "colours" in Australia but "optimisation" and "colours" in the US).
To achieve a high SEO ranking globally, formulate your content using keywords that cater to different regions around the globe.
This way, you will have a substantial keyword list to which you'd want to add suitable modifiers to boost your SEO ranking and sales. We've spoken at length previously about search intent and how you can plan your content around it.
For example, your informational content can include keywords like "how to use (product)"? And "what is (name of the product)"? Etc. Similarly, queries with transactional search intent can centre around phrases like affordable (product name) near me, cost of (product name), etc.
High-Intent And Low-Intent Keywords
Even the most well-funded marketing campaigns can fail without proper knowledge of the intent keywords. Therefore, SEO experts prioritise a comprehensive understanding of user intent to drive more traffic towards your page. Now that we have spoken about the types of search intent let's look at high and low-intent keywords.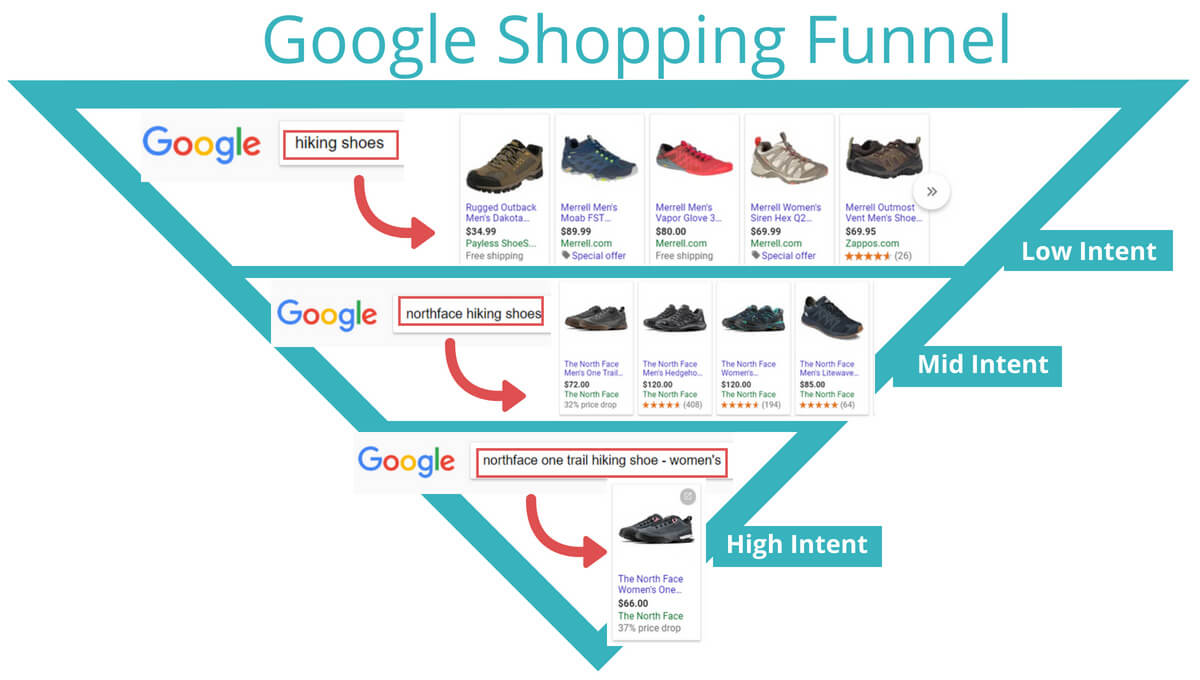 What Are High Intent Keywords?
High-intent keywords are "signals" from users who want to buy a product or service and are trying to find the best options through their searches.
This intent is strongly commercial, and if you focus on delivering content tweaked as per the intent search, higher conversions are bound to follow. There are two types of high-intent keywords — product and buy now. Examples of buy-now keywords include discounts, deals, coupons, etc.
However, buying is the strongest amongst these as it signifies a firm commitment towards purchasing a product.
Besides branded searches, product keywords include affordable, top, cheapest, comparison, and review. Out of these, product-specific keywords have the highest conversion rates and increase your SEO rankings.
Although the other keywords in this list might not be as strong as the "buy now" keywords, they still convert nicely and make the desire to purchase. However, the only problem here is that an SEO strategist will have to put in more effort to achieve the required conversion rates on your landing page.
What Are Low Intent Keywords
Low-intent keywords are primarily informational keywords or navigational keywords. The conversion rates are usually low since the focus is on providing information instead of selling a product.
Often, keywords include words like what, how, and when, and the users doing these searches are not looking to buy a product but want information about a particular topic or intend to gain access to a site.
That's It On Keyword Intent
That's all we have for you today!
While sorting out keywords, remember to choose them in terms of relevancy, competition, search volume, keyword reliability, etc. Ensure you deliver content based on the user query and use long-tail keywords for more reliable rankings and improved conversion rates when creating content.
Before we go, here's one word of advice. Always ask yourself your purpose for creating a particular piece of content. Are you looking for more clicks on your page, or do you want users to visit it with transactional or commercial intent?
If you need guidance on creating content around a particular phrase and are unsure of the searchers' intent, plenty of free tools and resources are available on our blog. Additionally, please speak with one of our SEO professionals about creating a more targeted content strategy to generate more sales by focusing on a transactional query or high commercial intent; our team are here to help.
Sorting out these questions will help you modify the post accordingly and avoid keyword stuffing since search engines are adept enough to gauge authoritative content from gibberish. Crafting extremely specific posts using high-intent and long-tail keywords can help users find your website, thus generating more traffic and leading to higher conversions.