Gone are the days when people used to explore small businesses around the neighbourhood physically.
In today's generation, everything has shifted online, and if the customers don't find you there, the chances are slim that they'll find you. Creating an online presence for your business is essential to inform the locals about your products and services, and Google My Business is a user-friendly platform for that.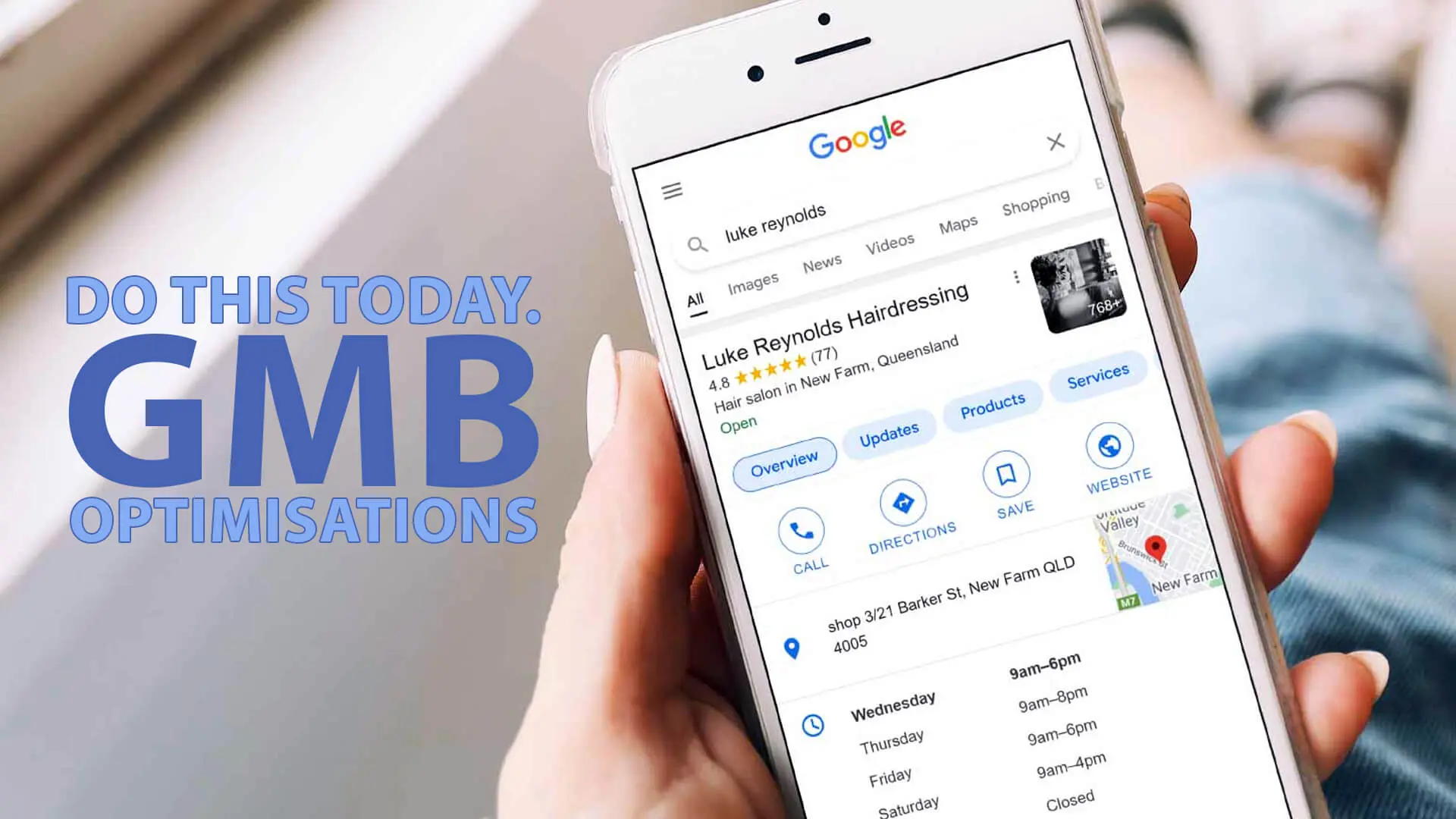 Don't know how to use GMB? Read our guide to setting up your business profile on Google!
What Is 'Google My Business'?
Google My Business, or GMB, is a handy tool that showcases accurate information about your store, including historical location data, whenever anyone looks it up on Google. You can do many things, like adding business information crucial for discovery searches, including your location, photos, videos, and business hours, and responding to reviews.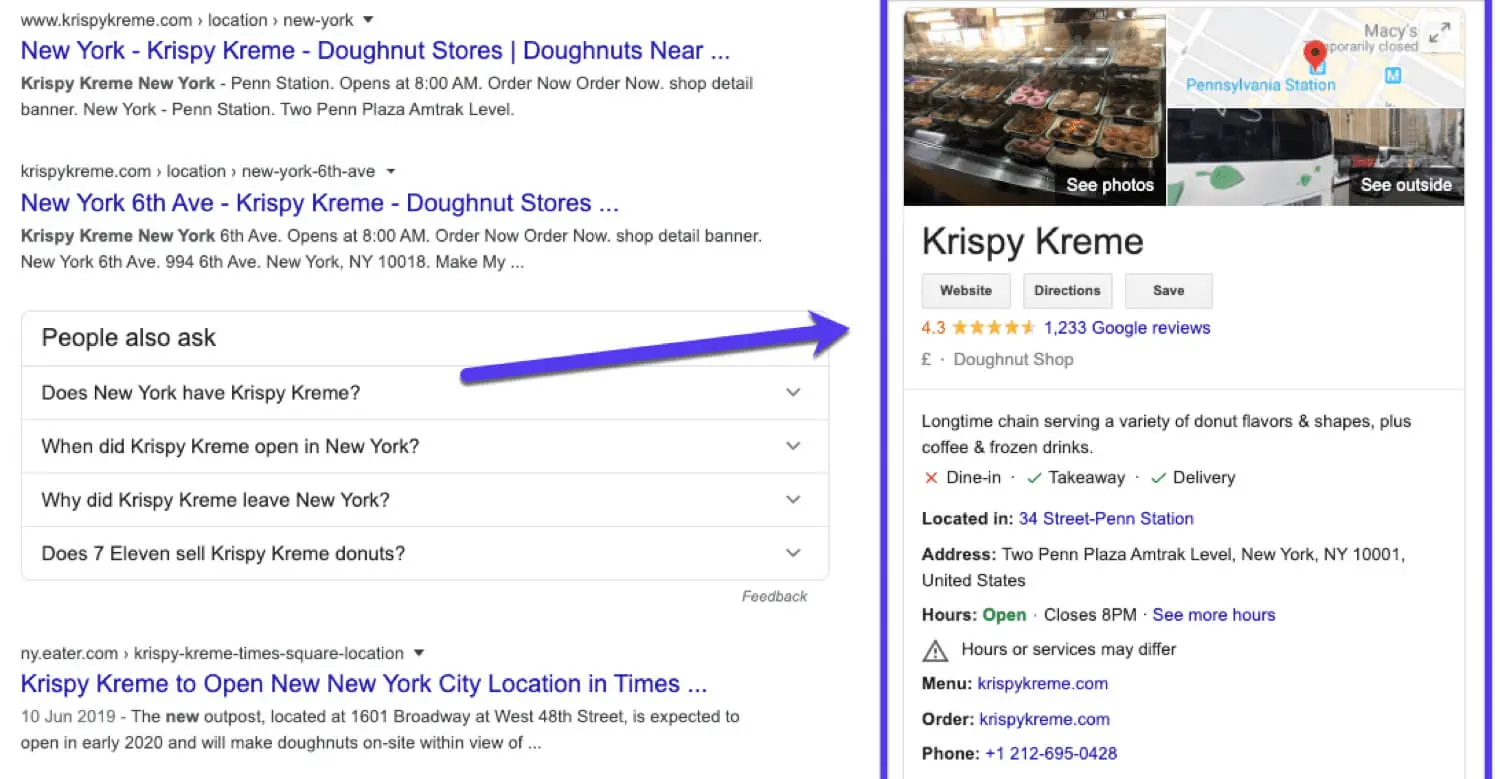 This Google Business listing can help you rank higher and won't replace your company's website but will enhance your online presence with high quality and public identity on the search engine. That's because the details you provide will appear on Google Search and Google Maps.
It is practical because it allows prospective customers to connect with you conveniently. They'll be able to leave reviews, call, or message you quickly and have more options to transact.
Why Does 'Google My Business' Matter?
We understand — there are plenty of Google tools on the internet, so what's the point of stressing about having a Google My Business profile?
It is crucial for local SEO and propels sales in neighbouring areas by driving in customers. So, if you seek more local exposure, you cannot sleep on the benefits of having a Google My Business profile.
Local SEO optimises the content according to business SEO best practices to help you acquire more customers. It focuses on the timing of the trade, meaning you'll have a deal if you can provide a service when someone is seeking it.
In short, this type of search engine optimisation is the best for small businesses, for which Google My Business profile is the number one free tool.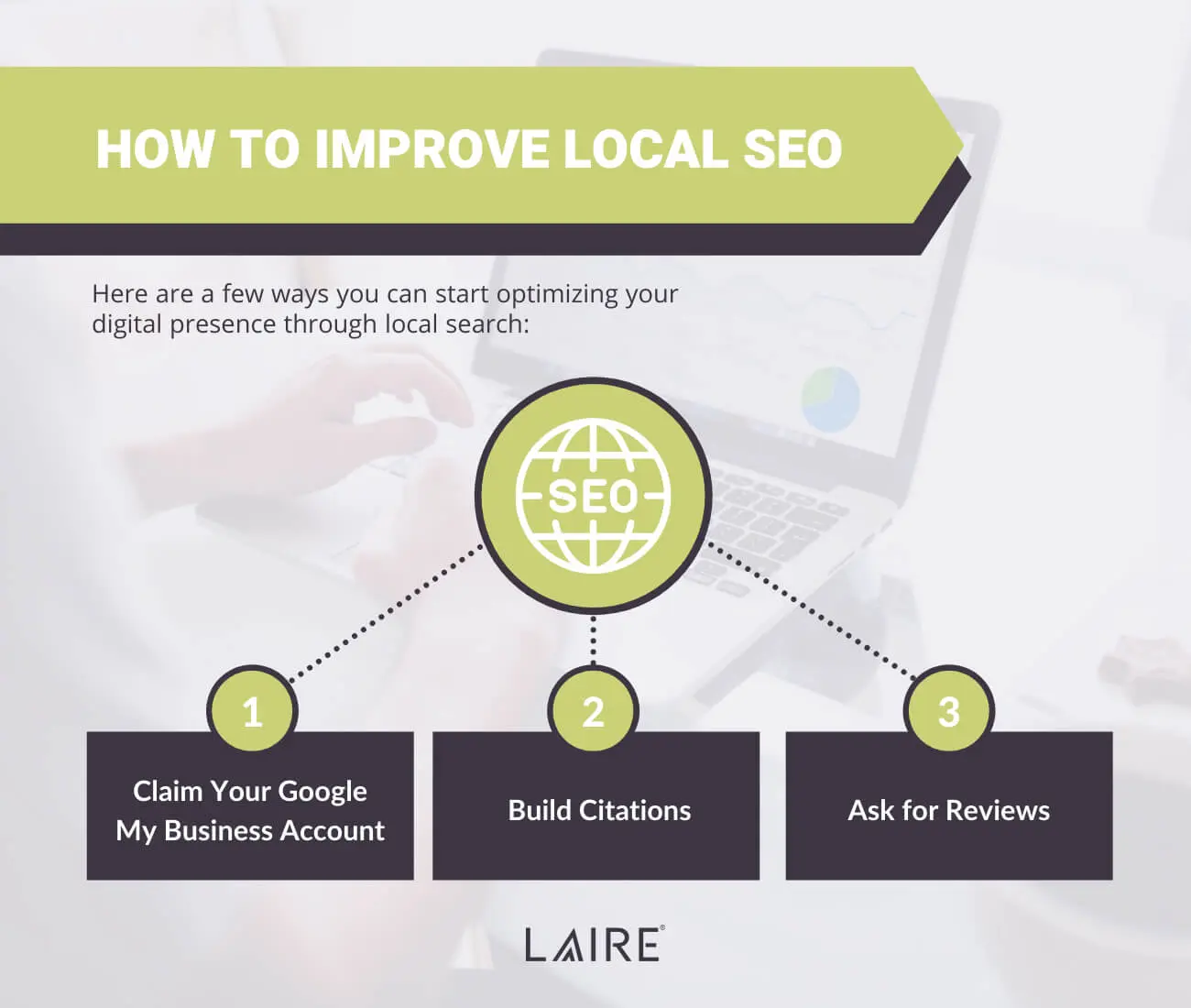 What Are The Benefits Of 'Google My Business'?
GMB can boost traffic and make your business well known to your online profile by letting more people see it on searches across Google. If you are thinking about making a Google My Business profile, then here are some benefits worth considering:
1. More Visibility In Local Internet Searches
Growing your reach organically without using any tools takes a lot of time and patience and sometimes doesn't yield good results. But, making a Google My Business (GMB) profile is an excellent organic way to increase your chances of appearing on the internet searches of your area.
Have you ever noticed that the first three things appearing when business owners look up a cafe or restaurant online are Google Ads? These are paid searches and include businesses that have paid an amount to get visibility.
But just below them, you'll see Google Maps listing three local businesses, commonly referred to as a local pack or 3-pack. These are organic and unpaid results, and you can get a spot in this pack with the help of GMB.
So, whenever someone searches for a place that falls in your business niche, your store will pop up as a suggestion. And if you've worked hard enough on the website, a simple online view will become a customer.
Creating a new Google My Business profile account with proper optimisation to get into the local pack gives your business profile an easy and direct way to connect with the locals. Regarding local SEO, having a GMB account is essential, as 4 out of 5 people use Google to search and Google Maps to find local stores and small businesses.
2. Better Customer Experience
A GMB profile allows you to include your phone number, website URL, business hours, and contact details. It also combines Google reviews with those on various other online platforms. Providing such information is crucial in building customer trust and is vital in every marketing stage while they decide on purchasing from you.
The tool allows you to answer customers' common questions: How long is the drive to your business from their home? And will you be open on the weekends? Plus, what do other customers think of your services? This can optimise conversions for you, giving the customers a satisfying experience.
3. Drives More Traffic To Your Business And Website
As we've already discussed, you can mention the address of your business and the URL of its website on the GMB profile. In this way, customers will be able to access important information quickly, including driving directions to reach your business.
You can create product categories on your Google My Business profile account and link them to your contact number and email address, allowing the users to order home delivery from your store. For example, run a cafe selling delicacies and beverages. It'll be an intelligent move to showcase some mouth-watering new photos on your GMB profile and entice people to order.
And, if the pictures match the quality standards of Google images, they might get featured and frequently appear in local search results, further increasing the traffic to your website.
4. A Cost-Effective Solution
Undoubtedly, Remember that Google is one of the most significant search engines on the internet right now, and GMB is its free listing that can draw millions of eyes to your business. Several other directories on the internet have the same features and do the same job, but they mostly charge something from the users, be it a monthly or yearly fixed rate.
GMB listing showcases your name, address, and phone details, allowing the customer to connect with you directly, as well as directions and hours of operation, at a single click without charging a single penny. It gives them an inside look at your store by providing insights like customer ratings, reviews, busiest hours, best-selling stuff, etc.
When you are just starting, the budget is usually limited. Every dollar counts, so GMB can be a valuable free online marketing resource, allowing you to spend more on other aspects.
5. Marketing Insights
Google My Business profile is a value-driving tool for enhancing your search ranking that promotes your products or services. But it can also help you understand the market and your competition better. It is packed with powerful features that give details on essential aspects of your business and help you in decision-making and creating strategies.
Google uses powerful mechanisms to provide you with valuable statistics to know your audience better, and here we've listed a few of them:
A. Views
GMB shows the total views your posts, photos, and business profile received, giving you an exact figure. This can help you determine the efficiency of your business campaigns. For example, if Google determines your new marketing strategy, this insight will give you an idea of how it's working and if it's getting the intended attention.
In this way, you can continue using those strategies that drive in more views and cut back resources on the ineffective ones.
B. Engagement
Engagement is how customers interact with your Google My Business profile account or the things you post online. And GMB allows you to see their comments and the most liked and shared posts. Analysing all these details will give you a fair idea of what works for your business and what isn't.
C. Audience
It has a section where you can see a summary of all the profiles that follow you. They are divided according to gender, age group, and country of residence. All this information is vital while creating campaigns.
D. Search Queries
The tool drafts a report to help you understand how the customers respond to your business. You'll get to know how they search for you and the specific keywords they use to find the business.
Knowing these keywords can considerably increase your traffic as you'll be able to use relevant long-tail keywords, boosting the clicks and visits on your webpage.
E. Website Link Clicks
Pro tip: Another great feature GMB offers is that it lets you know the number of times your website link was clicked. Being aware of these statistics can also help you craft sound strategies. You should study these figures to see if increasing the website traffic and audience engagement to boost business sales is on your to-do list.
What Every Business Should Do On 'Google My Business'?
There are a few basic things that local business owners can do to enhance their performance and attract more customers; some of them are:
Create a business listing
Verify your business account
Optimise the account
Create engaging social posts
How To Create A 'Google My Business' Listing?
The most critical step for any local SEO technique is claiming your GMB listing. We suggest using Google's 'My Business' feature to locating your business. If you've been in the industry for some years, chances are it has a GMB listing already, and you only have to claim it. After that, you can manage it on your terms, as if you created it independently.
But if the business is new, you'll have to start from scratch and make the listing yourself following these simple steps:
Step 1: Log in to the Google account linked with your business profile, or create one if you don't already have it
Step 2: Search for GMB on Google and look for the "start now" button. You'll find it in the top right corner; click on it and enter your business name and address.
Step 3: Check off the sections depending on whether your business delivers services and goods, including service area businesses, via direct searches.
Step 4: Choose a primary business category for your listing and keep in mind to be as specific as possible because it's a critical factor in brand page optimisation. Although you can change it later, hitting the spot right from the start is better.
Step 5: The tool will ask for your business on Google's contact details, so enter the website URL and business phone number.
Step 6: You'll be prompted to choose a verification option to confirm the contact details, but you can save it later by clicking on the "try another method" option and selecting "later." The verification is important to ensure consistent messaging across all channels.
Step 7: Review the information on your GMB account again and ensure it matches that on your business website.
How Can You Verify Your 'Google My Business' Account?
We already told you why verification is important, so don't forget to verify your account if you choose to do it later. With Google Business Profiles, there are several ways to do it, including:
By phone
Through email
By postcard
Instant verification
Verifying in bulk
We'll explain all the types to help you pick the best way forward:
1. Phone Verification
A few businesses can verify their Google Business profile over the phone by selecting "verify by phone" at the start of the process. They'll receive the verification code via an automated message that they'll have to enter in the GMB.
2. Email Verification
Just like phone verification, email verification is available to selected businesses only. If yours is eligible, select the option to receive the verification code via an email in the Google account linked to your Google My Business profile account. Make sure that you have access to the inbox before proceeding.
3. Postcard Verification
Available to all business types, this verification method is the most common one. A postcard will be sent to your business's name and address to confirm the physical location on selecting this. Enter the code in your Google My Business listing once you get the postcard.
4. Instant Verification
Those already verified by the Google Search Console will confirm their business email instantly. You need to use the same account while signing into both platforms.
5. Bulk Verification
The bulk verification option is for you if your business has more than ten branches. Log into GMB and click the "get verified" option next to your location to proceed with this method. Afterwards, select the "chain" option and fill out the verification form with details like business name, operating location, contact details, and other vital information.
Once the form has been submitted, Google can take up to a week to process and review your claim.
How Can You Optimise Your 'Google My Business' Listing?
Displaying all the information about your business on your GMB account is fantastic, but it's just a fundamental step. Optimising your page and increasing the chances of getting featured by Google is necessary to stand out from the crowd.
The more details you provide, the more your listing may appear in even more relevant searches. As a result, more potential customers will know about your business. Want to optimise your Google Business profile account in the best way possible? We have listed a few ways to help you with that:
1. Give Business Details And Specifications
While setting up the listing, try to answer every question and fill out every category; it can be tedious, but make a huge difference in what your business offers.
That's because it's good to give all the crucial information like location, working days and hours, and your services to the customers on the first go. After all, nobody has the time to click on several menus and hunt for these basic details. If they don't find it readily, they'll go to the next best option on the market.
Not giving out crucial details can make your business appear shady and unreliable. So, ensure you pay enough attention to this aspect of your GMB profile.
2. Write An Impactful Description
Last year, the description feature was introduced, allowing users to write about their business and inform people first-hand. How many customers can it reach, despite it having only 750 characters for your business description, only the first 250 are visible in the dialogue box. Use that space in the best way possible, in an inverted pyramid format, starting with the essential information, followed by less important stuff.
Another vital thing is adhering to the GMB description guidelines because Google reviews whatever you write before publishing it. Also, use keywords effectively for better optimisation and increased chances of showing up on the 3-pack.
3. Add Aesthetic Media
Did you know businesses featuring media content receive many businesses receive more GPS requests to their location and website clicks? This indicates that pictures and videos of your business incite curiosity in people, and they are more likely to visit if they like what they saw on your profile.
But the bigger question is, what type of media should you add photos of? Here are a few categories that are worth considering:
A. Profile
Like any other profile photo, this will appear whenever you post videos or respond to customers. While adding pictures, go with PNG or JPG format and keep a resolution of 720 x 720 pixels.
B. Cover Photo
The cover photo is one of the most important elements of a GMB account because it will appear prominently in Google's local results. That's why make sure it is eye-catching, optimised and of great quality, showing your business in the best way possible.
C. Products
This is another crucial aspect that needs quality pictures, as you must sell your products to the customer. So, take this opportunity to show them how good your products are.
D. Shop Front
Shopfront pictures don't matter much because they mostly allow the customer to identify and reach your business. Therefore, click external images during a different time of the day, check the lighting and ensure that the company name and logo are visible.
E. Inside The Business
Inside the business, photos are extremely important if you run a cafe, bar, or diner, as people will use them to judge the ambience of your place. To ace them, click many pictures of the aesthetic corners of your business that have the perfect lighting.
Lastly, be selective and add only the best ones to your GMB account. Plus, if you have any special facilities or hi-tech machines, this is the time to showcase them.
4. Post-Engaging Content
Like business description, "Google My Business posts" is a new feature of GMB, which largely resembles social media posts. The only difference is that they appear on your Google My Business listing whenever someone searches for you on Google.
This feature will allow you to target new customers using keywords and several other optimisation strategies. It won't take much time, only a little thought and an objective motive. You should know the exact reason for making a post, the target audience, and how it will help your business.
Once you have the content, go to your account's dashboard and select "posts" from the menu. Write something engaging and distinctive and post it. Try to be regular so that potential customers keep seeing you now and then.
Don't know what to post? You can give these ideas a shot:
Post a link to your latest blog or social media update
Feature a new service business or product and link it to your store
A holiday message post
Announce a sale
Make an event post mentioning the date and time with a registration link
5. Respond To Customer Reviews
Responding to positive reviews is a powerful tool if used to your benefit because they influence customer trust, ranking in local search rankings, conversions, and click-through frequencies.
Just as much as a bad review can put you down, a good one can lift you, but none of it should get to your head. A review, especially a negative one, needs an objective response without any hint of defensiveness. Research shows that over 90% of consumers judge a company by their reviews.
So, it's crucial that instead of getting all worked up or taking things personally, it's better to apologise to the reviewer and ask how you can improve your service area business. You can also offer them discount coupons or a refund as compensation. It's good to provide a simple explanation, but make sure you don't come off as too defensive.
To add a personal touch, address the person by their first name and sign off with your first name, keeping a polite tone.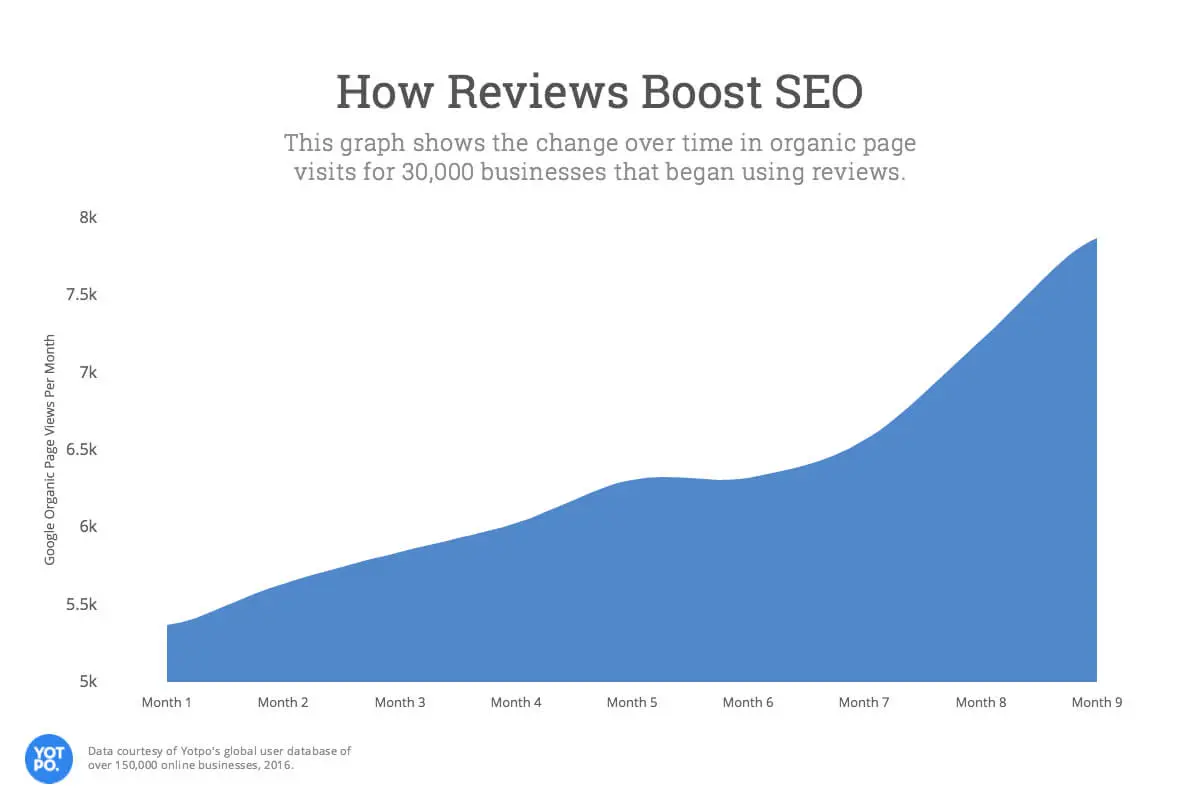 6. The Booking Feature Is Important
Is your business an appointment-based one? Then, you should include the booking feature directly on your GMB listing, allowing the customers to schedule an advance visit. This can be quickly done by integrating your booking software with the GMB account. It will keep things organised and eliminate the risk of lost or double bookings.
The best part is that this feature reduces one step from the procedure and makes it quicker for the consumers to book a slot. It significantly increases the stakes of converting clicks into new customers.
7. Use The Questions And Answers Feature
Like reviews, the questions and answers feature is also an effective medium to interact with your customers. It allows them to ask something they want to know, and you can provide accurate information to clear their doubts.
These Q&As stay on your listing, making it easier for other potential customers to refer to them. You can also upvote the essential queries and increase their visibility.
You must have commonly seen several unanswered questions on a business account; that's where entrepreneurs go wrong.
First off, the customer doesn't get the details they need, and secondly, other users may try answering their questions and relay the wrong information. More often than not, even your competitors can leave wrongful responses to mislead your consumers.
Hence, take some time to answer all customer queries patiently and in as much detail as possible. It encourages you to actively respond to reviews, further aiding conversions and increasing audience engagement.
If you cannot make time, curate an FAQ list for the customers' reference. Discuss the most commonly asked questions with your sales team and add them to your GMB listing and straightforward answers.
8. Analyse And React Regularly
One commonly disapproved thing about GMB is that anyone on the internet can "answer quick questions" or "suggest an edit" at any given point. This gives trolls and nasty competitors a leeway to mess up your GMB listing. But for a fact, Google encourages building a community, and user-generated content plays a key role, so these features cannot be eliminated.
To avoid such foul play, add all the necessary details and complete your profile so nobody else has a reason to contribute more. And this is not a one-time thing because businesses keep evolving, so yours will also grow and undergo advancements. Thus, keep updating your GMB listing regularly, ensuring all the information is accurate.
As we already discussed, keep an eye open for questions and answer them routinely. Similarly, be aware of reviews and address them as soon as possible. Good news for you: Google allows push notifications, alerting you instantly whenever anything happens on your GMB account.
Regularly check your account insights, as Google Business Profile Insights provides valuable data-driven business insights. They reveal accurate information about your business performance, highlighting the features received well by the customers.
To optimise your Google My Business listing is excellent, but staying up to date and routinely checking the account will help you stay on top of your business.
All About 'Google My Business' Marketing
Some generally asked questions about important GMB features, and we have tried to answer them in this section.
A. Can You Include More Than One Location In Your Google My Business Account?
Yes, you can manage different locations from a single GMB account, which is one of the major reasons businesspersons like this tool. If you want to add other locations, log into your account, click the "businesses" option and select "add business."
You can add a single business, manage multiple listings or import multiple businesses from the drop-down menu. The second option allows importing a spreadsheet containing all the business location details, which will help you save a lot of time.
Managing every profile can be daunting after adding all the new locations. GMB lets you share the managing access of some account categories with your co-workers. Additionally, there are location groups to share business listings with multiple users.
B. What If Someone Else Claims Your GMB Listing Before You?
It could be a random prankster or some nasty competitor, but it is possible that someone else will create a Google My Business listing under your name and verify it. But thankfully, there are some measures to claim your listing back.
For that, you'll have to visit business.google.com/create and enter the name and address of your business to find it. Here, you'll see a message stating the business profile already exists and a hint of the email ID used for verification. You might be able to identify the email, but if not, click on the "request access" option.
Then, the form will ask you what access you want, so select ownership and submit it. Wait for up to three days for your request to get approved.
Get Started On Your GMB Account
A Google My Business account can boost your organic traffic and increase sales. Just make sure you take your time to set up your account correctly, with the correct details and contact information.
If followed consistently, these small tricks can help your business grow exponentially. That said, we'll wrap up for the day.
If you need assistance with your GMB account or any other SEO services, please contact the team at sitecentre®. Our team has extensive experience helping small businesses reach their full potential business online.