In the ever-changing world of SEO, keeping up with the latest trends is essential to maintain your ranking. One of the most important aspects of local SEO is citation building. This guide will outline the best practices for citations in 2024 and beyond.
Did you know that citations are one of Google's most important ranking factors? Even if you have a strong link to your Google business profile, your SEO efforts will not be as effective without local business citations.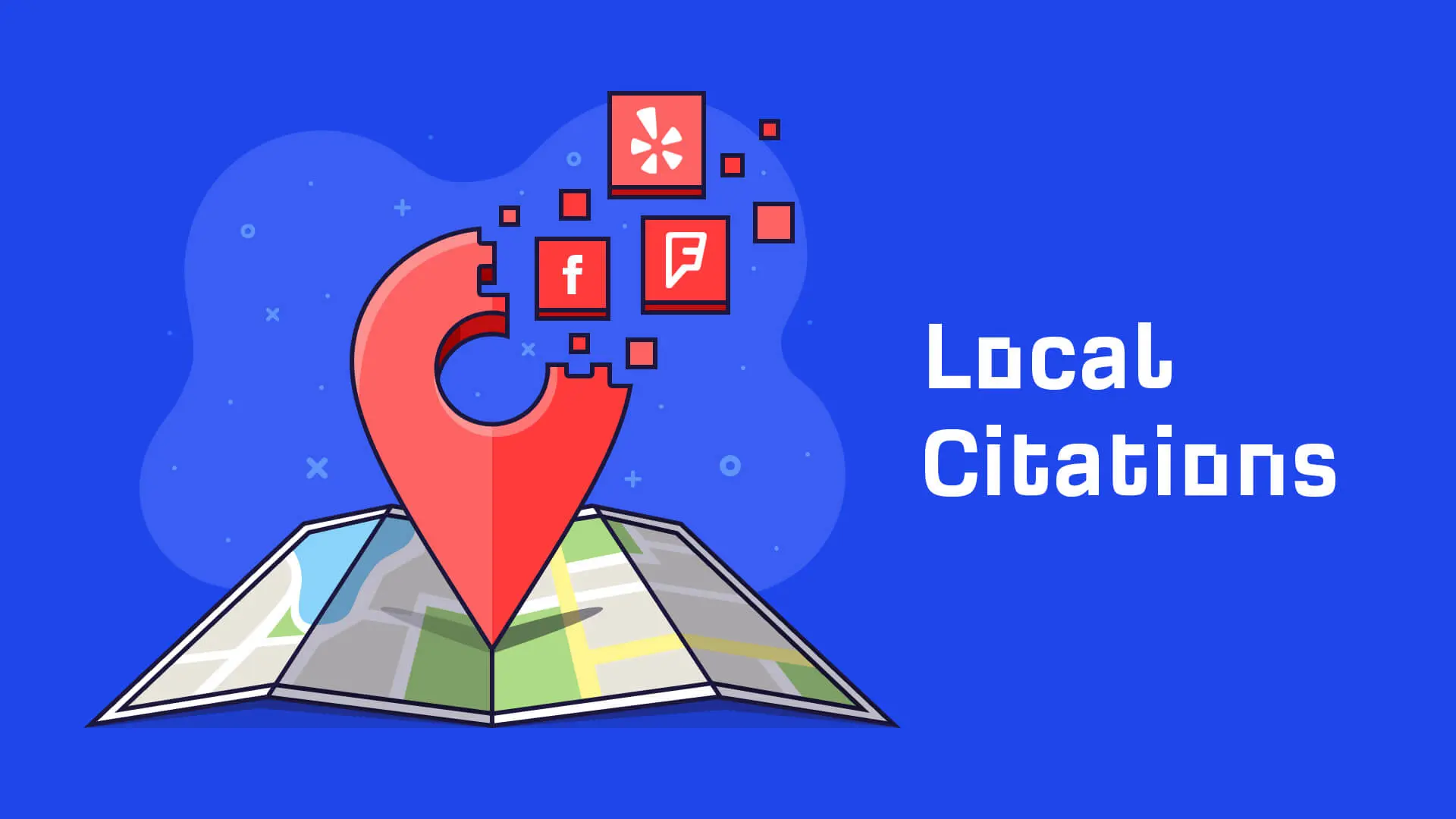 As one of the key ranking factors in local SEO, the accurate citations of a local online business name address can help improve your local search engine rankings.
You must create a website listing on any available local directories and platforms and include its crucial details. That's what we mean by a local SEO citation.
But there's much more to know when creating citations local in nature for search engine optimisation. Building a citation is not enough to attract more customers; you need to get your website with all the necessary information regarding its operational hours, services, etc.
Even if there's a change in any of the details, it's better to make it in the original listing to prevent the creation of duplicate listings. Here's where the aspect of listings management and tracking becomes crucial.
This guide will discuss all there is to know about the topic. So, let's begin.
What Are Local Citations In SEO?
A local citation refers to business listings on platforms like Yelp and Facebook. It mentions your business name, address and phone number — often referred to as the NAP information. However, online citations may even take the form of business opening hours, products or services, images, videos, and social media links.

Those searching for information about local businesses on the internet may come across citations on business directories, Google My Business, review sites, social media platforms and other local media outlets. Search engines like Google use these citations to verify the relevance and authenticity of data, confirming your business exists, while consumers use them to compare and find local businesses.
Let's take a look at the list of additional components of local citations:
Business categories
Additional phone numbers and email addresses
Business description
Operational hours
Directions on how to get there (physical location)
Reviews
Images
Links to business pages on social media platforms
Payment acceptance forms
Google Maps and co-ordinates
Videos
Taglines
Types Of Citations For Local SEO
Now that we've briefly introduced you to citations let's delve into the various types of local citations — structured and unstructured.
1. Structured Citations
A structured citation lists the NAP information of a business in a consistent format, i.e. its name, address, and phone number. Social media profiles and directory listings are suitable examples of these citations. The business profile for each company is displayed similarly, and the service page is built around the mentioned data.
Most structured citations are commonly found on general and local business directories like Yelp and the Better Business Bureau for the area. Industry-specific directories like TripAdvisor are also good places to look for a local business's name, address, phone number, and opening hours.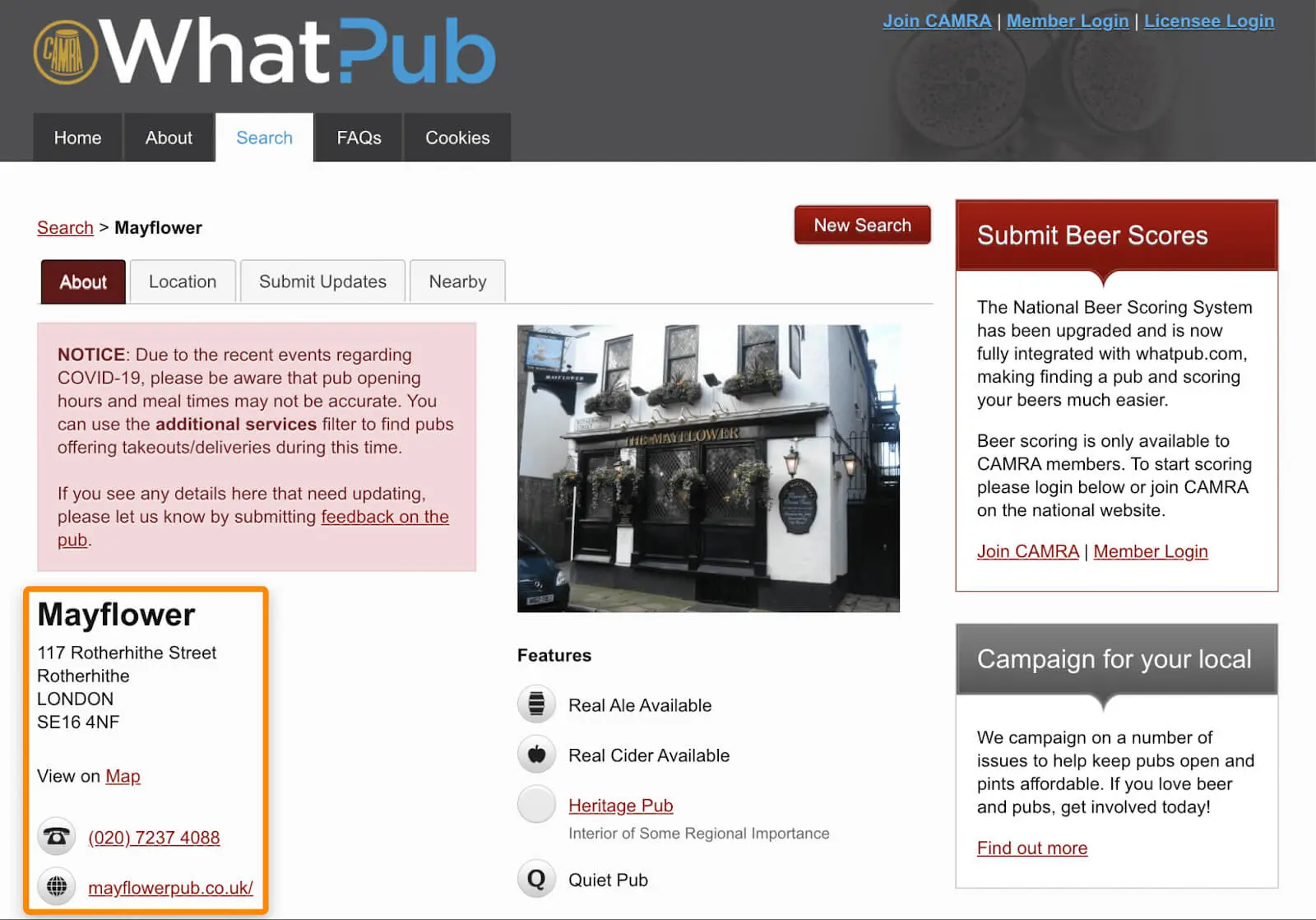 2. Unstructured Citations
An unstructured citation is uncommon in local SEO, but that doesn't mean it's not valuable. These citations don't follow any structured listing format with data grouped under a specific field like the company's name, address, and phone number. Instead, the information can be spread across. For example — when a local newspaper or blog post mentions your business in an article.
The contextual mention of the business is also usually seen in blog posts or forum threads. Search engines may find unstructured citations challenging to scrape, but even then, they are important to local search engine optimisation (SEO).
Importance Of Citations In Local SEO
Look at how citations are essential to building a business or local SEO strategy. After all, citations can help rank you higher for local searches.
1. Improves Local Pack And Local Rankings
Data accuracy, quality of directory listings, and the number of business citations serve as crucial ranking factors for SEO on Google and other search engines. Although citation signals may not function as an influential ranking factor, they impact the local pack and organic search rankings.
Suppose the data obtained by search engines like Google is consistent throughout different business listings and platforms. In that case, the business will have a better chance of ranking higher on the local SERPs. On the other hand, inconsistent listings and NAP information mentioned in directories may negatively impact local SEO rankings.
So, it's important to choose citations wisely, as Google evaluates a business online presence of any local business based on relevance, consistency, and quality.
2. Helps Earn Referral Traffic
Citations help earn valuable referral traffic, so make sure you can find your business online in as many directories as possible. After all, potential customers will head to different directories and platforms like Yelp to find relevant products and services using local search citations within the business listings.
For example, customers looking for a restaurant to dine in might check out TripAdvisor, while those searching for a hotel will head to Booking.com. Most users go directly to these apps or websites instead of conducting a Google Search. That's why ensuring your business is visible on industry-relevant directories is essential.
3. Boosts Online Visibility On SERPs
Reputable directories like Yelp, Google My Business, and Foursquare rank high in organic local search results. You could try competing with these giants, but it's more strategic to utilise these citation sources instead. These online business directories provide local businesses with more opportunities to rank on the first page of the SERPs.
After all, Google considers these citation sites trustworthy; as such, the local directory listings dominate the first page of the search results.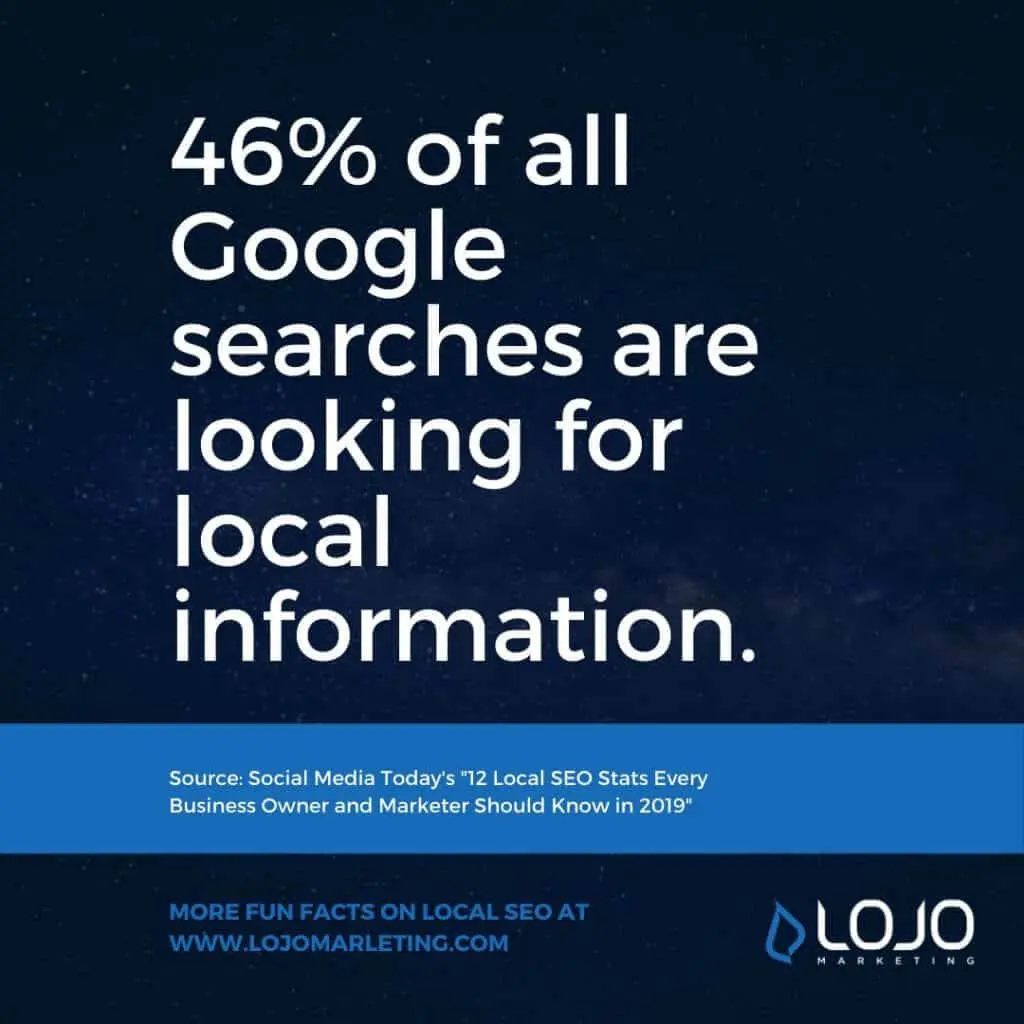 For example, if you search for a plumber or electrician, the first page of results will be dominated not by websites owned by the local plumbers or electricians. Instead, you'll come across sites like Yelp and Yellow Pages, displaying the contact details of plumbing services or electricians in the area.
In fact, as per a local SERP study, these directories get the majority of clicks on the first page, including local pack and PPC, when a consumer searches for a business online. So, it's pretty evident that directory listings are essential for local search visibility.
4. Provides Link-Back Opportunities
Getting link-backs to your website from reliable and authoritative sites is vital for SEO, and here's where citations play an important role. Nowadays, most business online listings contain a website URL, and most sites display them as "dofollow" links. Search engines like Google use them to pass link equity to your website, boosting SEO.
5. Provides Third-Party Review Opportunities
The three pillars of ranking in the Google local pack are relevance, proximity, and prominence — defined by positive online mentions and a positive reputation in the industry. Many citation websites serve as review sites, which allow customers to describe and grade their local business experience.
The business listings on GMB, Yelp, and other platforms provide a considerable benefit, provided you ensure prompt and reliable customer service.
A Guide To Local SEO Citation Building
Now that we've established what citations are and why they're important for local SEO, let's discover the process involved in building local citations. Consider this a complete guide to building citations and business listings for local SEO purposes. Before that, let's understand the concept of local citation building and why most local business owners want to be found online more quickly.
What Is Citation Building In Local SEO?
Creating local citations involves the creation and management of online business listings. Building citations will produce more mentions of your brand name if your business is mentioned online in a citation.
Citations are helpful when customers are trying to discover local businesses, and citations help provide Google with information about your business and other details that help customers find the correct information.
Citations Vs. Link Building
Marketers in the SEO field often group citation management into link building. But there's a difference between a citation and a link. Remember that citations refer to a local business or company's name being mentioned online and may or may not include links.
A citation is available in various forms — the company name, company name and phone number, name, address, phone number, or just the phone number itself. Avoid considering citations only as a link-building exercise, as they don't get their value from links.
There's no need for the citation to link back to your website unless needed. Google will identify your business name based on the details listed on online directories. But that doesn't mean links are unnecessary — both play vital roles in local search engine optimisation (SEO).
How Many Local Citations Are Needed For A Successful Local SEO Campaign?
The more citations a business has, the higher the chance of boosting local search engine rankings. However, building as many citations as possible on quality websites is essential. The directory listing, including name, address and phone details, should be specific to your niche and local area; domain authority is a good measure of quality — a few factors to consider.
Creating relevant and credible local citations on Google My Business and other online directories will help generate more leads and sales. However, building citations with accurate data, including your business's name, physical address, and phone number, on good-quality sites takes a tonne of time.
There are no quick fixes, but various free tools can help simplify the process. Ensure consistency while building citations and providing relevant data and backlinks for search engines like Google to boost your local SEO ranking.
How To Build Local SEO Citations?
Local listings will benefit from having structured and unstructured citations, but that doesn't mean overdoing them in quantity. Instead of getting your local business listed in every online directory, prioritise high-quality and genuine information.
That being said, you could build citations for your business manually using a citation-building tool or take the help of a local SEO agency. The following approaches are essential regardless of how you build structured and unstructured citations.
1. Data Aggregator Listing
With thousands of business directories on the internet, ranging from Google My Business (GMB) to Yellow Pages, manual or direct submission of NAP info might lead to many gaps. This, in turn, will compromise data accuracy across the different directories online.
The problem can be solved using data aggregators. They collect the relevant information, including a business's name and address, about local listings and then distribute it to various websites on the internet. This will help your business establish many citations to build a successful local SEO strategy.
Data aggregators help distribute your information to various sites online using a consistent name and other business details to ensure data accuracy. The same business information is distributed online across the directory sites. Usually, data aggregators are considered trusted websites and provide other tools and valuable insights.
Some of the largest data aggregators are as follows:
Foursquare
Data Axle
Neustar Localeze
Express Update
Factual
Express Update and Neustar Localeze are free and automated data aggregators using which you can claim, submit, and manage your business listing. You have to search for your business online and claim the listing. If it's not there, submit a new one. Just make sure you claim any duplicate listings. Remember to check that your business's name, address, and phone number (NAP information) are correct.
Claiming the listing is essential here as it helps verify that you're the owner of that particular local business. This gives you the domain authority to maintain its presence on the internet. Every local business index comes with its claiming process, involving unique steps for verifying the listing.
Most directories and websites will ask if your business already exists in their index. The chances are that there exists some record of its presence online because of user-generated content. Or, you've worked with a local SEO agency in the past.
Enter the business name or phone number to know if your business already has a Google My Business profile or has already been listed. Next, review the business information by updating or adding relevant information. After all, you'd want the NAP info to be consistent across all platforms.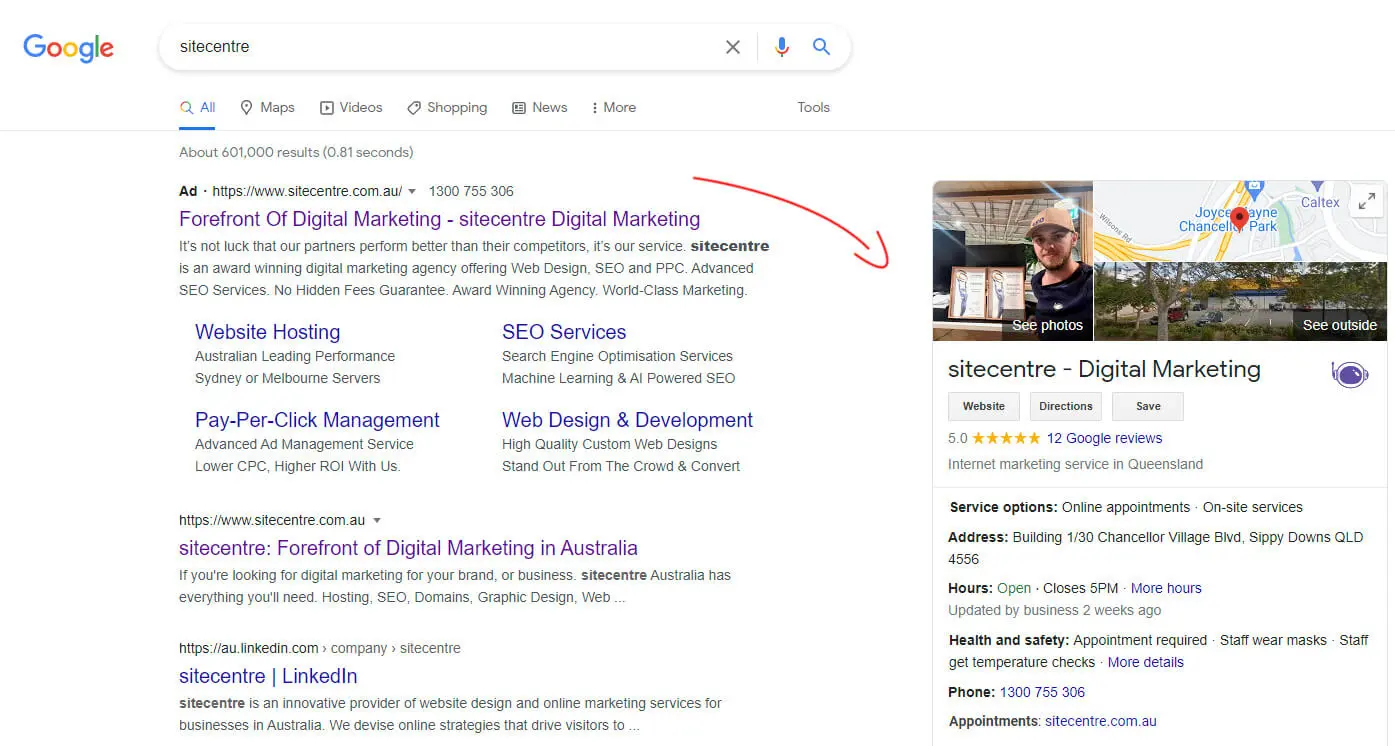 Once the information is filled out, the verification process will take place in either one of the three ways:
Via phone call — verification using a pin
Via email — by clicking on a verification link
Via post — pin number verification
Remember that the time between completing the verification process and seeing your business online will vary from one platform to another. Avoid making any changes to the information or data of the submitted business listings while waiting to prevent further delays.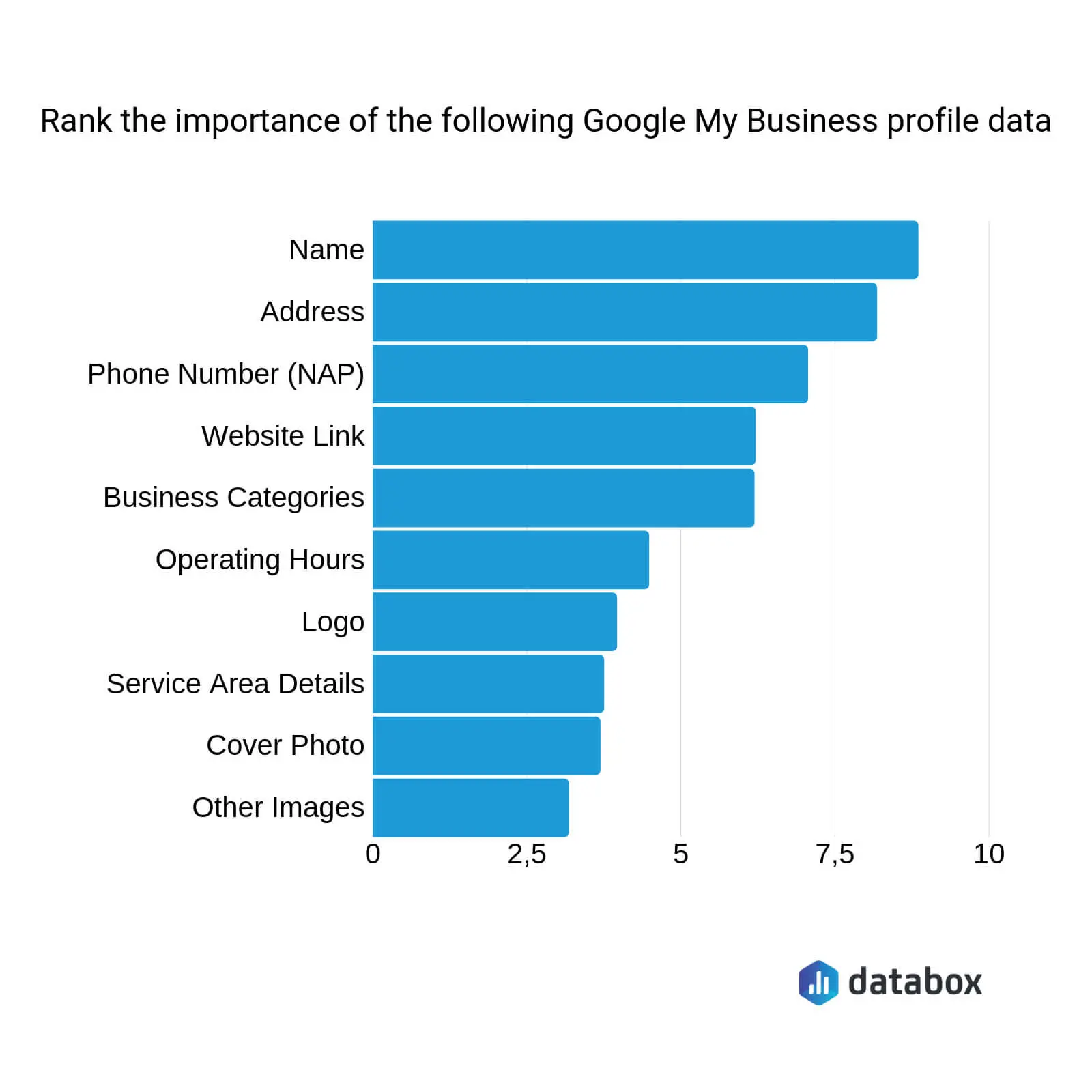 2. Direct Submission To Core Sites
Data aggregators will distribute your NAP information to many reputable sites, but not all. That's why submitting your accurate business details to core sites is important. This should not just have your business's name, address, and phone number; you could also include other relevant information like operational hours and the products or services.
These sites are Apple Maps, Bing Places, Yellow Pages, BBB, Yelp, and Facebook. You don't necessarily have to submit to all the citation sites you come across, as some don't get proper traffic. Look for sites and an online business directory that is worth it.
3. Submission To Reputable Industry-Specific Local Sites
As a local business, it's important to look for industry-specific opportunities within the local area. For example, if you own a hotel, it's important to get listed on TripAdvisor.
The physical location of your local business will give you more local SEO citation opportunities. You should aim to be included in the local chamber of commerce and other associations like the Chamber of Commerce.
Here are a few ways to find these citation opportunities locally.
A. Google Search
Perform a quick Google search by entering your location and industry, followed by the phrases -"business directory," "business listings," and "chamber of commerce." You'll come across a range of sites to submit to; use your judgment to decide the one that's worth it.
B. Industry-Specific Citation List
You can use an industry-specific citation list (usually available online) to find a relevant citation opportunity for your business. These lists save a lot of your time, as they help you get listed on sites relevant to your business.
4. Make Use Of Unstructured Citations
As mentioned earlier, blog posts, reviews, and press mentions are the sources of unstructured citations for your local business. This means they are more difficult to get compared to structured citations. Here are a few strategies to pursue unstructured citations with backlinks and follow links to your website.
A. Using Google
Supplier pages are sources of unstructured citations; they list and link to the local businesses and companies they supply. These top pages are easy to find — all you have to do is list the suppliers and find their websites.
B. Using Ahref's Site Explorer Tool
Most unstructured citations include links to the company's website, making it easy to find citation opportunities by simply checking competitors' backlinks. For example — if you run a coffee shop in Melbourne, enter the domain name of a competing local business into ahref Site Explorer and set it to the URL mode.
Once that's done, access the Backlinks report and filter for the dofollow links. This will help you come across trends that can potentially translate into citation opportunities.
5. API Citation Submissions
You can use APIs (application programme interfaces) to submit citations through an automated process. There's no manual effort involved here, as APIs are coded to function autonomously. Most citation providers use them to submit to SEO directories.
Each API comes with a set network that usually provides information. Companies might even have exclusive partnerships, like Yahoo and Yext.
That said, it's important to note that API solutions have two distinct versions — the first version provides accurate information to SEO directories like a "data layer." This information is then layered over the existing online website.
In other words, you will pay for your business information to be placed higher than the existing page data. Then again, this is a temporary solution, and you'll have to continue paying for that listing to remain active.
The second version, API, is used to directly submit data to the database, resulting in permanent business listings, but this isn't always the case. This is because the information provided by these APIs relies on data pushes. And even if you cancel, the listings will most likely revert as there's no ground to confirm that the data is inaccurate.
There are instances where API citation submissions are worthwhile and preferable, especially if you're a multi-location business. These businesses are more focused on having an up-to-date shop window than sending trust signals to search engines for API solutions to work well.
Optimising Local SEO Citations
Local citation building is not just about spreading your business's NAP information across the web. Optimising the benefits of your business listings to attract potential customers to your website is essential.
Here are a few things to keep in mind when it comes to optimising local citations:
1. Use Descriptions
Help search engines like Google and potential customers understand your local business better by providing properly detailed descriptions and explaining what it's about and offers. Describe your business listing accurately without stuffing keywords or focusing too much on sales.
2. Add Images
While submitting your business listing on platforms like Google My Business (GMB), you add photos to boost online visibility and conversion rates. Try sharing various images, including photos of the products you offer, to showcase your business.
3. Include Business Categories
Local citation platforms, such as Google My Business (GMB), allow you to choose between primary and secondary categories for your local business. This will help search engines match your business with the right expertise and search query areas. You can also cross-reference the categories with competitors to ensure you're on the right path. Google uses this as an online reference to what your website is about and whether it's topical to a search query.
4. Having Positive Reviews
A local business website backed by positive online reviews will significantly boost its local rankings, as having great reviews is a vital SEO ranking factor. Google will evaluate the quality and authenticity of the business by assessing the review sentiments on third-party platforms.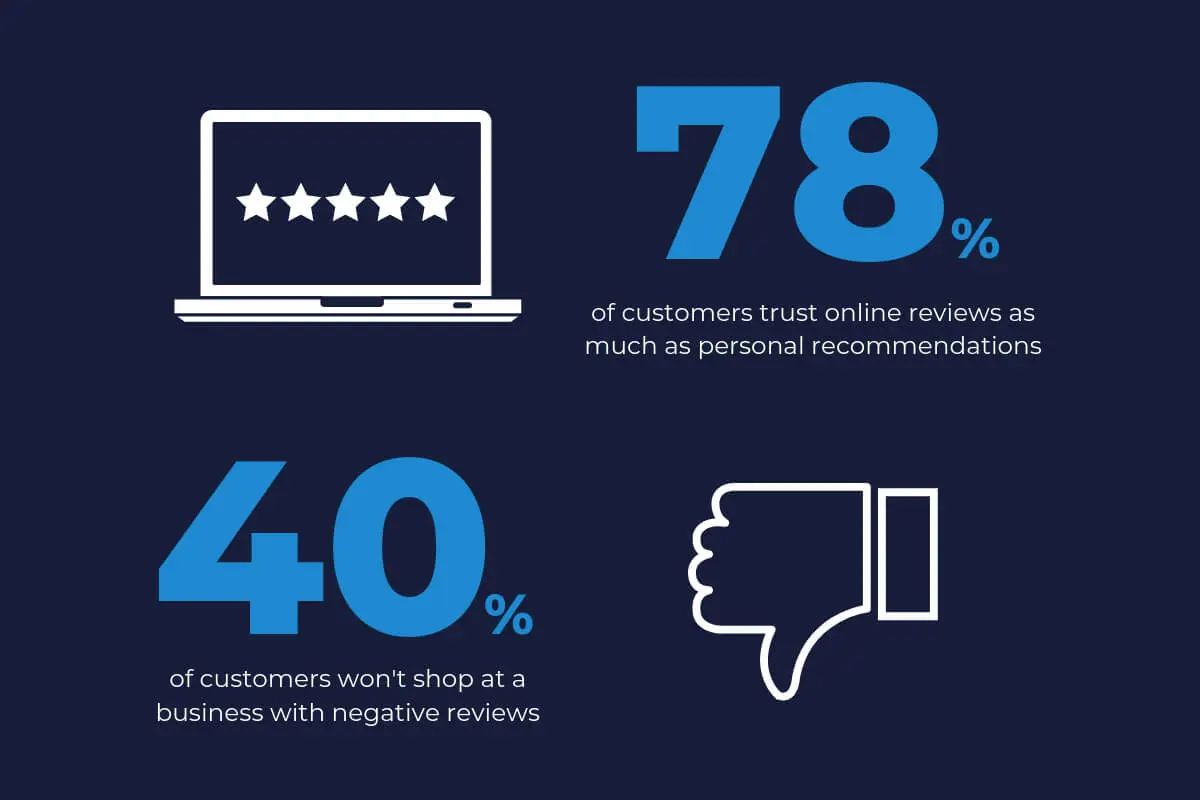 5. Use Your Website Link
If you're a business operating in multiple physical locations and offering different services, your website link will help direct search engines and readers to the site's specific pages. This is important for such businesses as it prevents search engines from getting confused.
6. NAP Information Consistency
The NAP info of your business is its name, address, and phone number, which should be consistent across all online business directories and platforms. You have to ensure this, as research says that consistent NAP citation is a crucial ranking factor that helps boost the local rankings of any online business website.
How To Choose The Right Citations For Local SEO?
There is a wide range of local citations out there; as such, getting your business listed in all of them is not reasonably possible. It might be time and cost restraints, due to which you may find it challenging to narrow down the list of business directories. Even many different tools limit the number of directories they can sync with.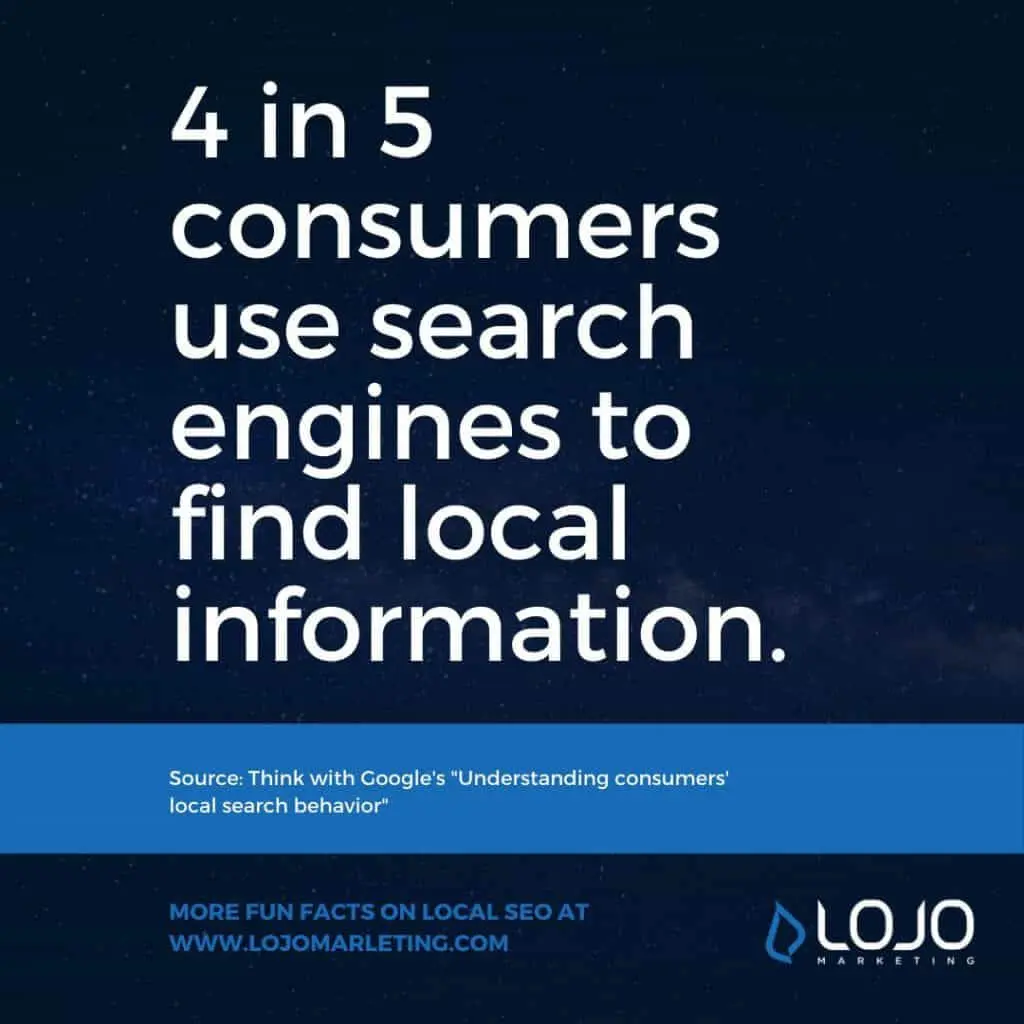 When choosing the citations to list your business, seek out industry specific directories relevant to your business sector. Platforms like Moz and WhiteSpare list top industry-specific citations by business category. You may get a list of general citations after establishing a business in the list of industry-specific business directories.
Keep in mind that the best and most popular business directories are the ones potential customers tend to use. Consider the directory Health Direct; people use this platform to find a doctor to establish healthcare relevance while driving referral traffic from third-party websites.
Duplicate Citation Listings
Duplicate citations on local directories and platforms like Google My Business might get created accidentally and derail your local SEO citation-building efforts. The details under each listing might be different, but it will be considered a duplicate if related to the same local business.
There are many reasons why this happens — an agency working for you may create a citation on a site where you might already be listed. This happens because you may have lost track of the site and listing, or the agency might not have a list of your current listings. That's why tracking is a vital step.
If that's not the case, your business phone numbers might change over the years; as a result, a new citation might be created without deleting the old one. So, store the login information of your local directories to avoid losing access to the original citation.
How To Fix Duplicate Local Business Listings?
We discussed this issue briefly in our previous section, but now it's time we highlighted the problem in detail and provided a solution to it. Once you come across a duplicate listing for your local online business, remove it so that only a single complete listing with accurate data remains.
You'll first need to consider the business directory or online platform hosting the particular listing to highlight the process. For example, GMB or Google My Business has a specific process to fix duplicate business listings.
You'll have to find the duplicate locations in your account summary by opening Google Maps and clicking the location you wish to remove. Then click on "delete this listing," For multiple listings, click on the three-dotted menu icon and select the option "remove."
It's important to remember that whenever and wherever you come across a duplicate listing — log in, claim, and then edit. Eliminating numerous duplicates can be a rather time-consuming task as it requires a tonne of manual effort, but the results make up for the invested time.
You may also use the help of services to suppress duplicates or merge them. The tools create an account, claim the business listing or submit a removal or update request. Then again, the process will differ from service to service.
A Guide To Local SEO Citation Management
Even as a single-location business owner in a small town, citation management is not easy. This is because of the following reasons:
Competitor websites and the public, in general, might edit your local business listing, allowing bad and inaccurate data to get published. Only through proper management will you be able to prevent this from happening.
Then again, inaccurate data or NAP info will quickly spread across the web. As such, it's important to control data upstream to prevent the downstream flow of inaccurate data for accurate citations.
Lastly, major citation platforms incorporate third-party reviews into local business listings. You must be alert to manage, analyse, and respond promptly to public feedback.
There are three options to consider for active location citation management. Let's discuss them briefly:
A. Manual Citation Management
This type involves manually building citations, editing, and managing them. You'll have to start by creating a database that lists existing accurate citations and their status. If there are any inaccuracies or duplicates, fix them.
It's also important to frequently audit the citations to discover new citations, duplicates, and inaccuracies. You should be able to audit and update the citations in case of mergers, moves, or changes to phone numbers, hours of operation, and other such information.
In manual management, you ensure the phone number NAP information is directly overseen over the company information. You can also choose the platform or business directories to build local citations.
However, manual citation management has a few downsides, including the time needed to carry out the tasks. Then, there's the risk of making expensive mistakes while building citations on local business directories. You might lose track of the citation status and existence, leading to a loss in time and more duplicate or inaccurate listings.
B. Semi-Automated Citation Management
Certain services automate local business information, and data push to platforms and support the manual citation-building approach. This is what we mean by semi-automated management.
The management approach will work well for small to large local businesses, especially if the service quality and price are high. However, it's important to note that most of these services tend to set a fixed fee per citation, so careful research must know what you're signing up for.
Now, semi-automated management of citations offers a variety of online business directories and platforms to consider based on pricing, location, and industry category. So, you can pay for the services offering this kind of management build citations. The only drawback is the overall cost of using these services.
C. Automated Citation Management
The management process is completely automated here to reduce manual efforts. You have to purchase a service and input the business data, which is automatically transferred to several business directories and platforms — there's no manual effort required.
Make sure you note the many types of tools, features, partner platforms, dashboards, and capabilities of the automated platforms before signing up, as they tend to differ. For example — you'll need to consider whether that platform permanently removes duplicate business listings or suppresses them.
It's also important to consider the outcome of your business listing once you decide to cancel the service. Undoubtedly, any automated process will reduce the time spent managing citations. Additionally, with high-quality solutions providing helpful dashboards, you can control, track, and analyse your local business data more conveniently, giving the brand a more competitive advantage.
But again, this management type is not without cons related to quality, price, and limitations. The solution you consider shouldn't produce bulk business listings on low-quality directories.
How To Track And Measure Value Of Local Citations?
Local directory management is deemed a long-term investment, with clients and stakeholders wanting to know if that investment will pay off and offer returns of local SEO dividends. That's why it's crucial to track the statuses and performances of local citations using the right tools.
Now, there are a few different ways to track and measure the value of your local citations, irrespective of whether you're building citations manually or working with local agencies and services. You might come across tools having open APIs with online business directories to help keep citations active and in the right place.
On the contrary, certain citation-building and tracking tools establish the listings and leave them. Using the right tools, you'll easily manage and track the state of your citations while closely monitoring factors, such as NAP info inconsistencies and missing business listings.
You'll see if the number of citations has increased or decreased and how they perform compared to industry competitors. Most tools also feature physical location reports to provide citation scores. Using the quality, you'll also know the number of active and pending local citations.
Setting the reports to auto-run regularly will also help you see the summary of the citations. You'll also be able to find errors if there are any. But then, it's crucial to find the right tools to track local citation values, and that, again, involves time and effort from your end.
A few factors must be considered when deciding which tool to use for tracking or managing citations.
1. Variety Of Citations
The tool should be able to offer the option of selecting industry-specific directories. Apart from this, it's important to check if it allows you to choose specific directories or pick them for you.
2. Duplicate Suppression
As you already know, your local business might have duplicate listings across the web. So, opt for a citation management tool to detect and remove duplicate citations.
Even if not entirely removing the duplicate citations, the management tool should manage to suppress them.
3. Tracking Features
Check the tracking features of the local citation management tool — the tracking it offers and its accuracy. The tool should also sync with other directory management tools.
Tracking Citation Performance
It's important to remember that most citation tools might not be able to track how citations perform on your website. You may use these tools to track individual website performance via acquisition reports. Still, you won't be able to track the global effort performance of the site without creating a custom citation report.
A simpler alternative would be adding UTM tracking to URLs while adding the same source or campaign name to the URLs. The method is simple — you must conduct a local search for "citation" on Google Analytics under medium or source report.
Local Citations For SEO
That brings us to the end of this comprehensive guide. Note that building local citations involves putting your business details on a wide array of online platforms. And they strongly impact your local search rankings and customer discovery.
This is why it's crucial to be accurate and consistent while creating local citations for your website. After all, inaccurate NAP info will adversely affect your local online business's reputation, rankings, and revenue.
Of course, you'll need a solid local SEO strategy to create and manage citations. But it's also equally important to finding the proper citation tools to keep track of your listings. These tools will help you quickly edit the citation data if you need to change any NAP info, phone numbers, addresses, or hours of operation.
Getting your website listed in local directories and platforms can help you rank higher for local SEO. Initiate by creating a listing with consistent NAP data on any available sites and include its crucial details.
Conclusion paragraph: Citations are an important part of any local SEO campaign and can help boost your organic rankings. They play a role in customers' experceptions of your brand, so it's important to ensure your additional citations are accurate and up-to-date. If you need help with your local SEO or citation building, call us today for a free audit. We would be happy to help!