Today's technologically driven world places significant importance on a business's digital presence, often surpassing its physical counterpart. Thus, the first impression of your work is often delivered through your website.
Searching for the right web designer might be overwhelming, particularly if you need to be better versed in the technical side of web design. Consequently, I propose we embark on a journey together to cover the essential criteria and steps in selecting a competent web designer.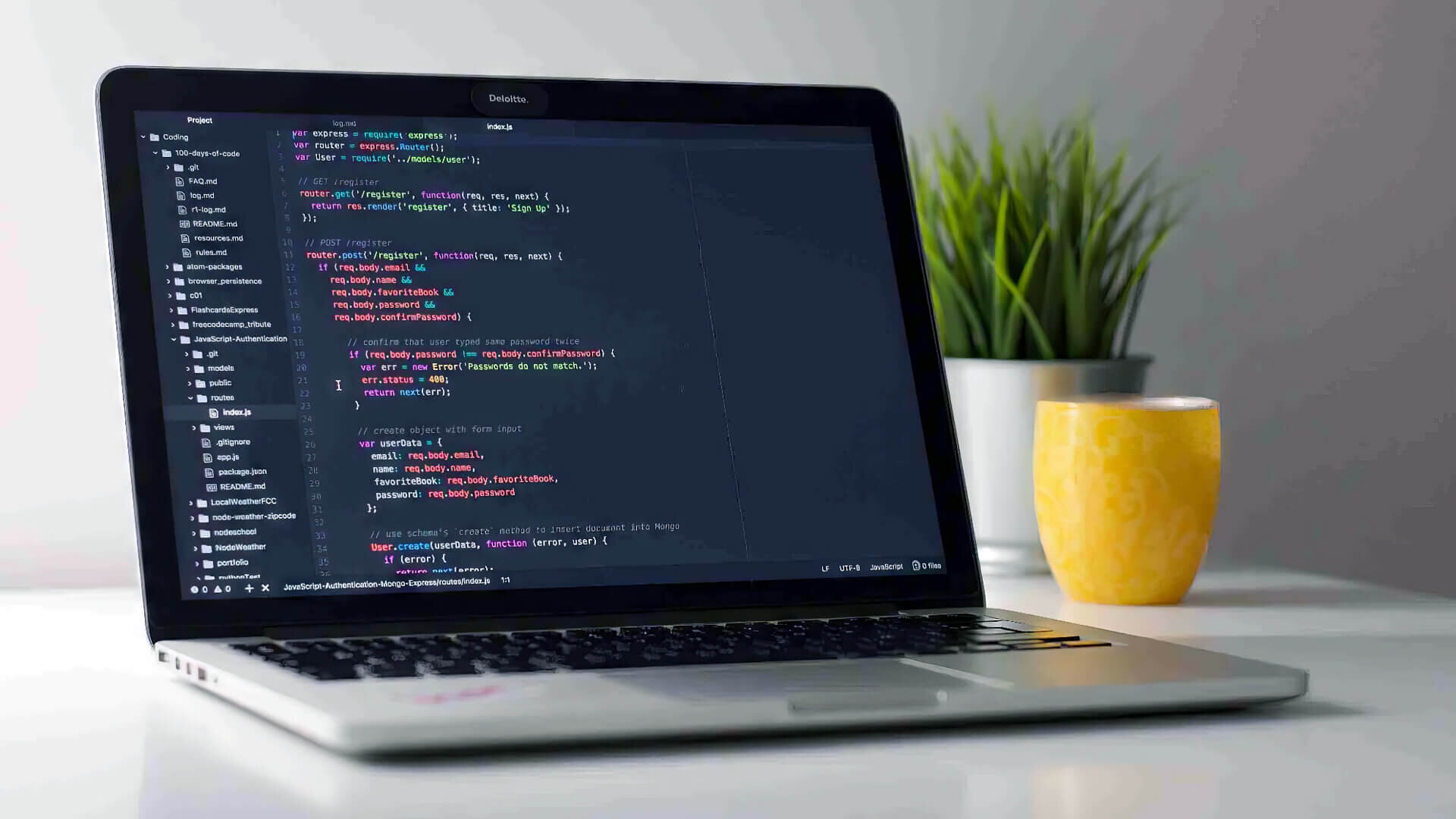 To What End Is Hiring a Web Designer Necessary? Is There Even a Need?
One may ask, "Why bother employing a professional to design a website when it could easily be done on one's own with the help of a website builder?" A web designer is the key to establishing dependability and trusts with prospective customers and clients. It's a straightforward solution that should be considered.
Optimising a website for all devices is becoming increasingly important as more individuals access the web through their smartphones. A tailor-made design by a professional will ensure your website looks and operates just as you envisioned while also functioning well on mobile devices such as tablets and smartphones.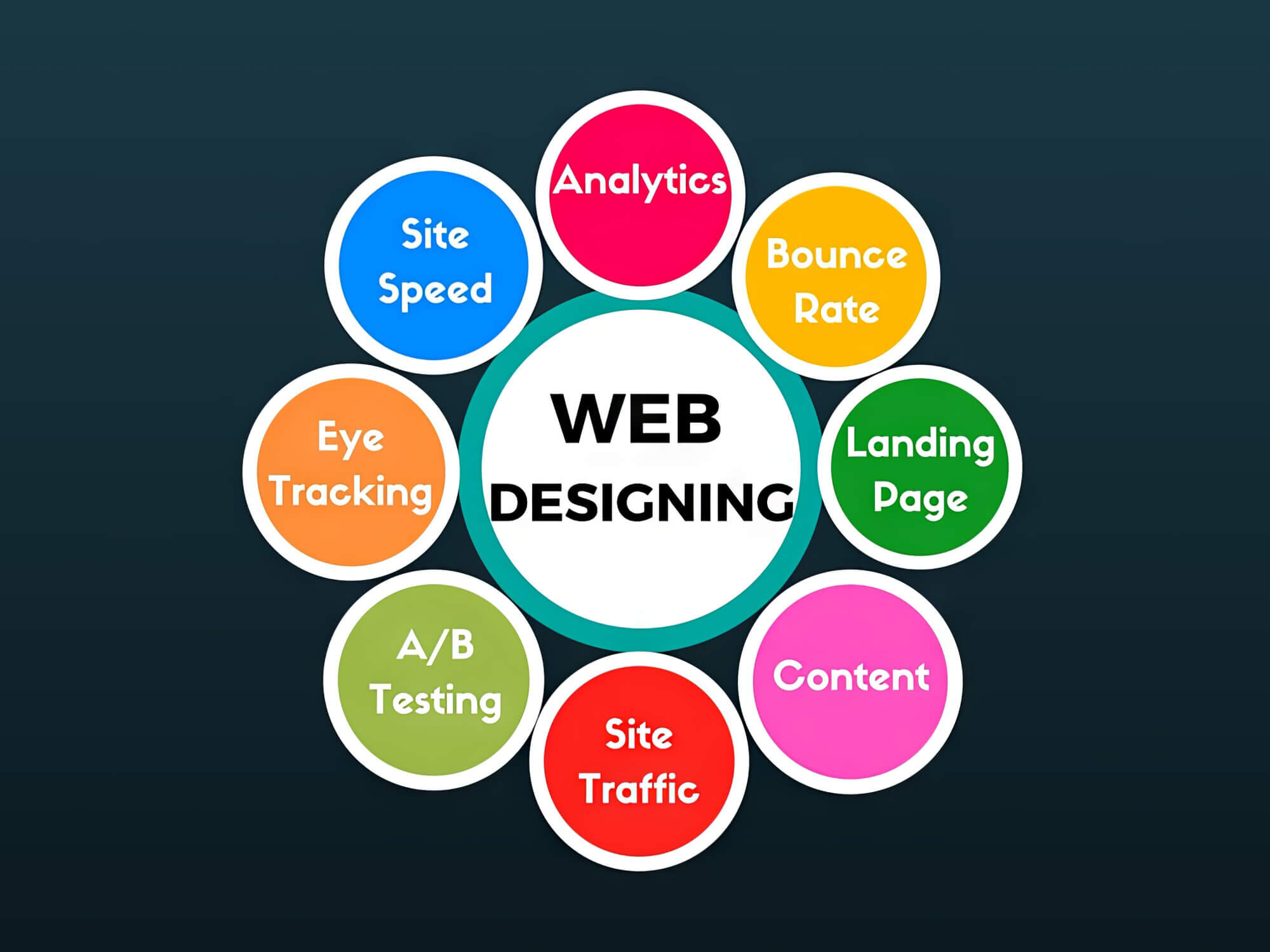 A designer can expertly manage your website's appearance, usability, and search engine optimisation. Additionally, they'll help fine-tune your brand's messaging, ultimately ensuring that your website achieves the desired business goals.
With their professional touch, your website will become visually appealing and seamlessly integrated into your branding, and your message will be communicated effectively.
Essential Points Before Making a Decision
1. Determine the goals and requirements for your future website.
To ensure that the web designer you hire is on the same page as you, it's vital to lay out your objectives and requirements for the website upfront. This phase is paramount since it's your opportunity to express your vision to the designer and confirm that they comprehend your desires before proceeding.
Keep the purpose of your website in mind when you outline its goals. Are you aiming to share data, sell products online, or create a niche community platform? The answer to this question will assist the web designer in determining the necessary scope and functionality of the website.
Potential user demographics must be considered to capture and maintain interest in your website. If your target audience is younger, the site's layout and features must be more engaging and user-friendly for optimum impact. Remember, knowing your audience is key.
2. Check out their past work before making a hiring decision.
A designer's portfolio exhibits their greatest work demonstrating their abilities, expertise, and personal style. You can then judge whether or not the designer's aesthetic meshes with your own. You may gauge the designer's competence by seeing if they have completed projects like yours in the past with positive results.
The designer's portfolio should be viewed as another means of evaluation. The templates, fonts, colours, and built-in features he employs are all on display here. This will give you an idea of the designer's aesthetic sensibilities and ability to create a user-friendly and functional website.
3. Verify their knowledge and skills.
Check the web designer's portfolio to see if they've worked on websites for companies like yours, and make sure their aesthetic aligns with your own. Investigating a web designer's experience, training, and previous work is essential before hiring them.
Their level of technical proficiency should also be taken into account. Make sure they have the experience and knowledge to create a website that fits your needs by inquiring about their web development, programming language, and search engine optimisation (SEO) expertise. Doing so will increase your odds of connecting with a web designer who can meet your needs.
4. Consider their interpersonal skills.
When working with a web designer, communication is critical. Choosing a designer who excels in website design and communicating with clients is of high value.
Choose a web designer who can convey their vision and incorporate your suggestions into the final product. Proficient web designers will be able to articulate their ideas clearly and in a manner that readers of all backgrounds can understand.
Make sure that the designer will be someone who gets back to you immediately with answers to your questions and assurances about your worries. Make sure you work with a designer who is open to feedback and willing to change the design in light of your specific requirements. You need a web designer who is patient, empathetic, and articulate enough to break down complex design concepts into terms you can grasp.
5. Talk about costs and timeframes.
Before you hire a web designer, it's essential to talk to them about the price and cost of the job. This helps ensure the designer can give you what you want while staying within your budget. By being clear about what you want and how you want it to turn out, you can find a designer who can help you make a website that fits your needs and your budget.
During the initial consultation, the designer should discuss their pricing structure. This includes any additional expenses or charges that may be incurred during the course of the project, such as adjustments or new features. Understanding the pricing structure thoroughly may help you avoid unpleasant surprises and stay within your budget in the future.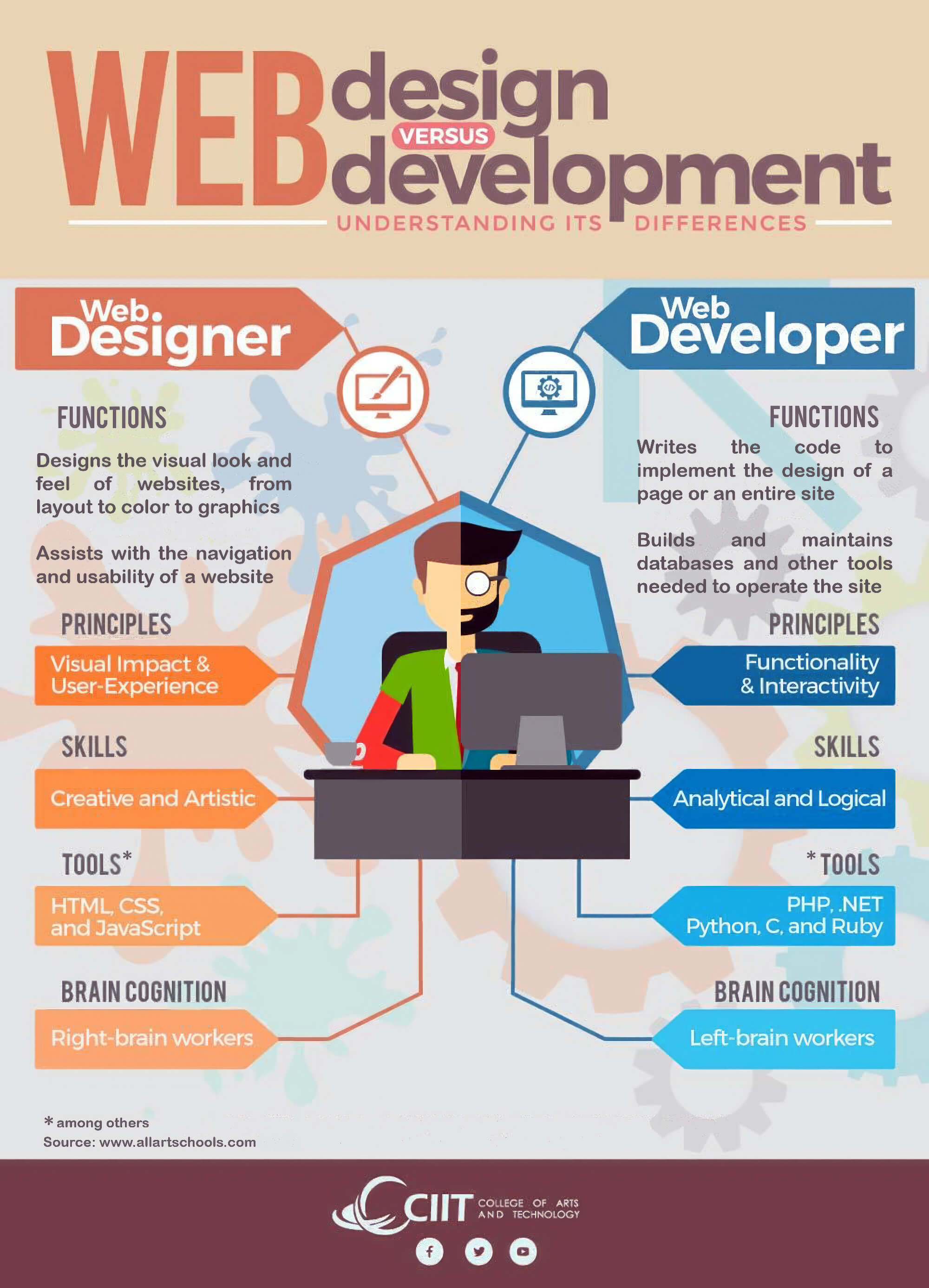 6. Request references and reviews.
Learning about the quality of a web designer's work from reviews and recommendations is a step you don't want to miss. Reading what previous clients have to say about a designer can provide you with insight into their communication skills, work ethic, and attention to detail.
Ask for recommendations or reviews from previous clients of the web designer you're considering hiring. This information lets you decide on the designer's credibility and track record. You can learn about the designer's dependability and professionalism from previous clients' feedback.
It is essential to ask pointed and direct questions regarding the designer's process and approach to solving problems while speaking with references. You may also inquire about examples of completed projects to get a sense of how they have been successful in helping previous clients achieve their goals.
7. Consider their design methodology.
Take into account the web designer's process. A professional web designer usually sticks to a tried-and-true procedure while building websites. Find out the web designer's process and strategy for completing your project before you hire them. If you understand how they plan to get there, you can better prepare for the design process and ensure their approaches align with your expectations.
8. Discuss website support and maintenance.
You must look beyond the launch of your website when choosing a web designer. You should also check how they handle regular maintenance and support for your website. Once your website is online, you must keep it updated with new content, track the website's success, and fix any bugs that arise. You must ensure your website designer has the technical skills to accomplish this.
During the interview process, ask potential web designers about their ongoing website maintenance and upkeep strategy. Will they maintain the security of your site and keep it up-to-date with regular updates and patches? Can they help you with technical issues? Is there a team in place to assist you if your site goes down or other issues arise?
9. Find a responsive designer.
Find a web designer who has experience with responsive websites and hire them. When a responsive designer creates your website, it will look fantastic on all devices and be easier for visitors. This is extremely important because you risk losing potential customers who prefer to browse the web on their mobile devices rather than on a computer.
10. Pay attention to SEO.
A successful website requires effective search engine optimisation (SEO). It ensures that your website appears higher on search engine results pages, increasing the likelihood that users will find and visit it. Without SEO, it's comparable to running a store in a back alley that no one knows about.
Make sure that the web designer you choose is knowledgeable about SEO and knows how to apply it to your website. A designer who knows SEO can make a website visually pleasing and user-friendly and optimise it to rank well in search engine results.
To this end, the website's coding, content, and structure must be optimised for search engine algorithms. In this way, you will increase the probability that people searching for the goods or services you offer will find your website.
In addition to helping you create a strong keyword strategy, the designer can also optimise your site's meta descriptions, page names, and URLs to increase its visibility in search engines. The ultimate goal is to drive organic traffic to your website, as this can increase engagement and conversion rates and ultimately lead to the success of your business.
11. Check their compatibility with content management systems (CMS).
CMS software allows you to manage and distribute digital content like web pages, articles, and blog posts. It allows you to change your website without learning complicated programming languages. Therefore, you must choose a web designer who is well-versed in the content management system you want to use.
To feel confident choosing a designer, you should look at examples of their work created using the same content management system (CMS). Hiring a designer already familiar with your content management system will make maintaining your website's content easier over the long term. They can help you maintain and fix any problems on your website.
12. Consider their availability for ongoing projects.
There needs to be more than finding a web designer to work for you on a project-by-project basis. Consider your future requirements as well as how you will collaborate. A strong working connection and open lines of communication with your site designer are crucial. You want to collaborate with someone available to support you in achieving your objectives.
A web designer will be more invested in your project if they are committed to working with you in the long run. As your company expands and changes, they'll be more eager to help you with updates and modifications. Additionally, you must ensure they are available to work on future projects, so you won't have to conduct a new search. Finding a web designer who is a good fit for your company and your objectives is ultimately crucial to your success.
Tools to Aid With Your Quest
Finding a web designer can be a time-consuming and difficult process, especially for small businesses without their own HR department. Companies can use online platforms to quickly and conveniently post job ads and sift through a list of potential candidates without the hassle of traditional hiring methods.
Many web designers offer flexible pricing alternatives, such as hourly rates or fixed costs, making it easier for businesses to manage their finances. Most online platforms also promote openness and accountability in the recruitment process, including a rating and review system to assess the quality of the work of potential web designers.
Here is a list of some of the platforms you can use to find a suitable web designer: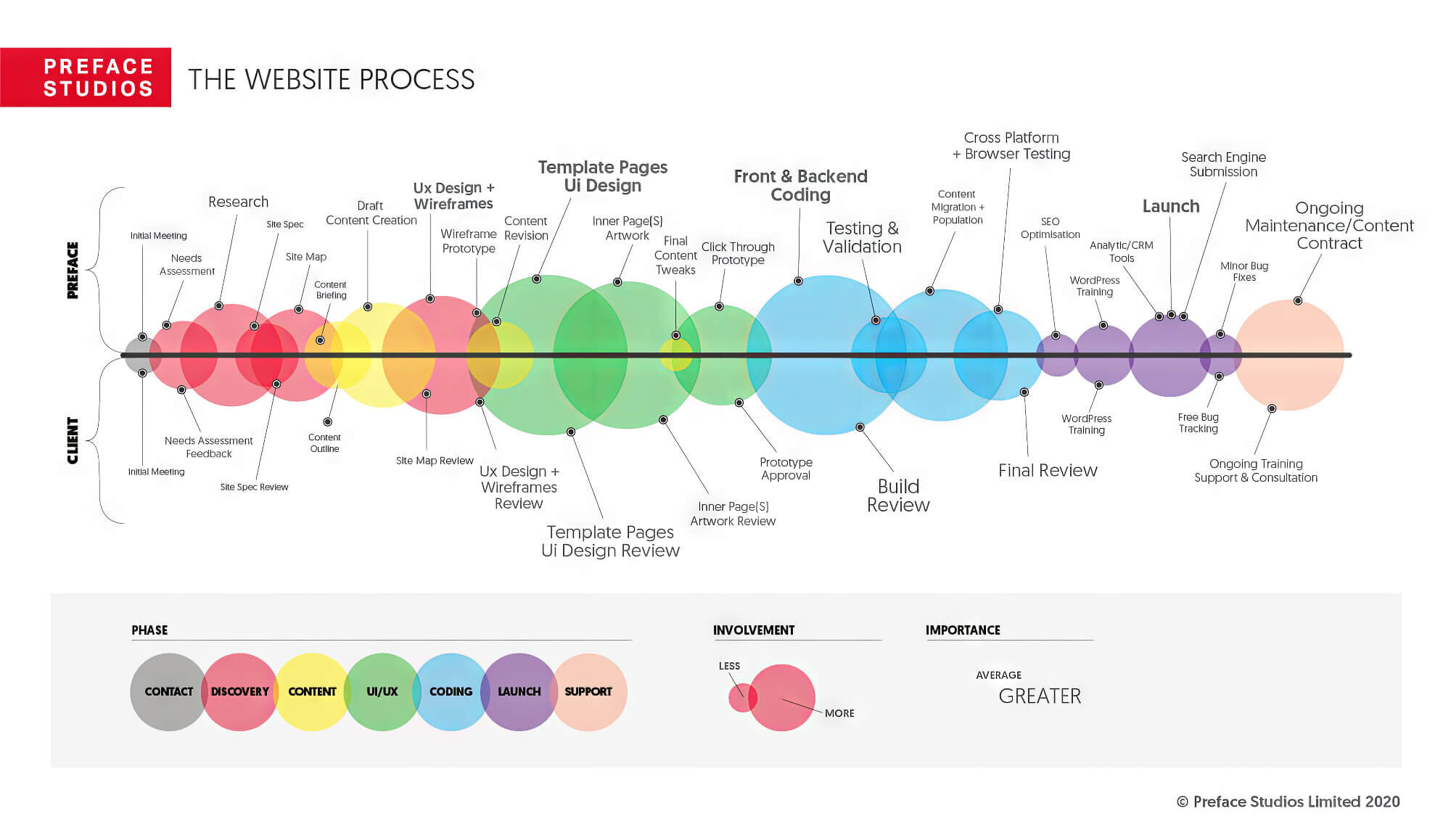 Budgeting and Financial Planning
The size of your wallet should be your primary criterion when making a web designer's choice. Depending on factors including the designer's level of experience, the complexity of the project, and the designer's location, the cost of hiring them might vary widely.
The total cost could range from a few hundred to several thousand dollars, with the higher end being for particularly large or complicated jobs. Get accurate and specific quotes from designers before making a final choice. This will let you know exactly what you're getting and how much it will cost.
The ongoing cost of website upkeep and improvement should also be factored in. Depending on the platform you use to create your website, you may incur ongoing charges such as web hosting, domain registration, and more. You'll also have to pay your web designer for regular maintenance and updates.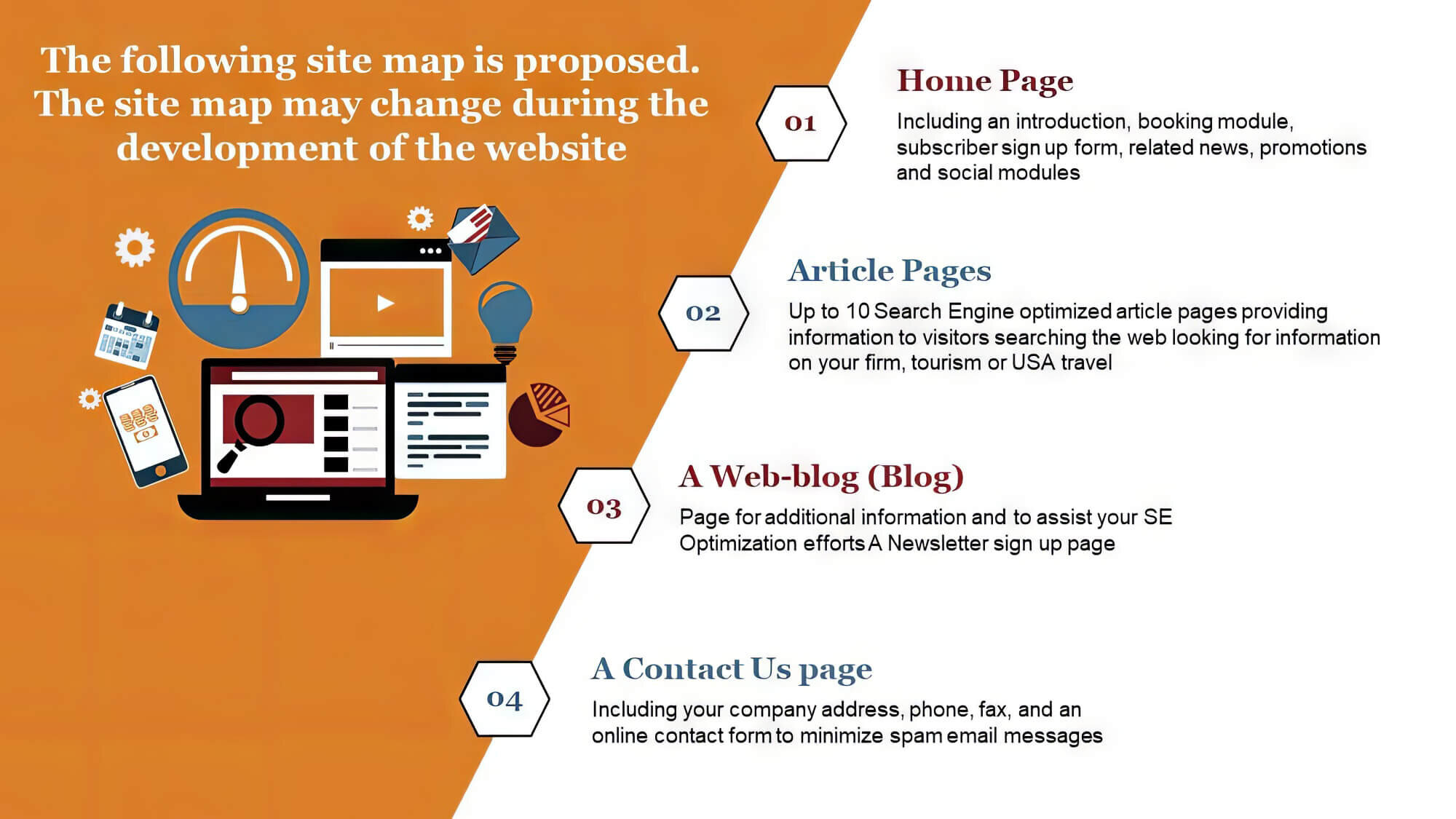 Before hiring a web designer, the expected return on investment (ROI) is another thing to consider. New customers can be attracted, interaction and sales can be increased, and the company's reach can be broadened with the help of a well-designed website. Weighing the potential returns against the outlay of cash when deciding whether or not to hire a web designer is crucial.
You should also remember that web design is just a small part of your overall digital marketing strategy. Depending on your objectives and available resources, you may need to put money into other aspects like search engine optimisation, pay-per-click advertising, social media marketing, and email marketing to get the most out of your website.
Hiring a Web Designer
Stay positive and organised during the process of searching for a web designer. While being goal-oriented, remember to give each stage of the process the time and attention it needs. Making such important business decisions is not supposed to be easy; instead, it requires effort and determination.
Put your faith in professionals, and don't be afraid to seek assistance. Make sure you can find a compatible web designer and get the ball rolling by double-checking each step.