Web designers and content creators are often at a crossroads regarding one question: Do font size and colour affect SEO efforts?
Search Engine Optimisation (SEO) is a cluster of techniques used to ensure that a website is speedily visible to the specific target audience and demographics in a manner both effective and subtle. And paying attention to small details, ranging from spelling and grammar errors to font colour, is significant in increasing the mobile-first search engine ranking of your website.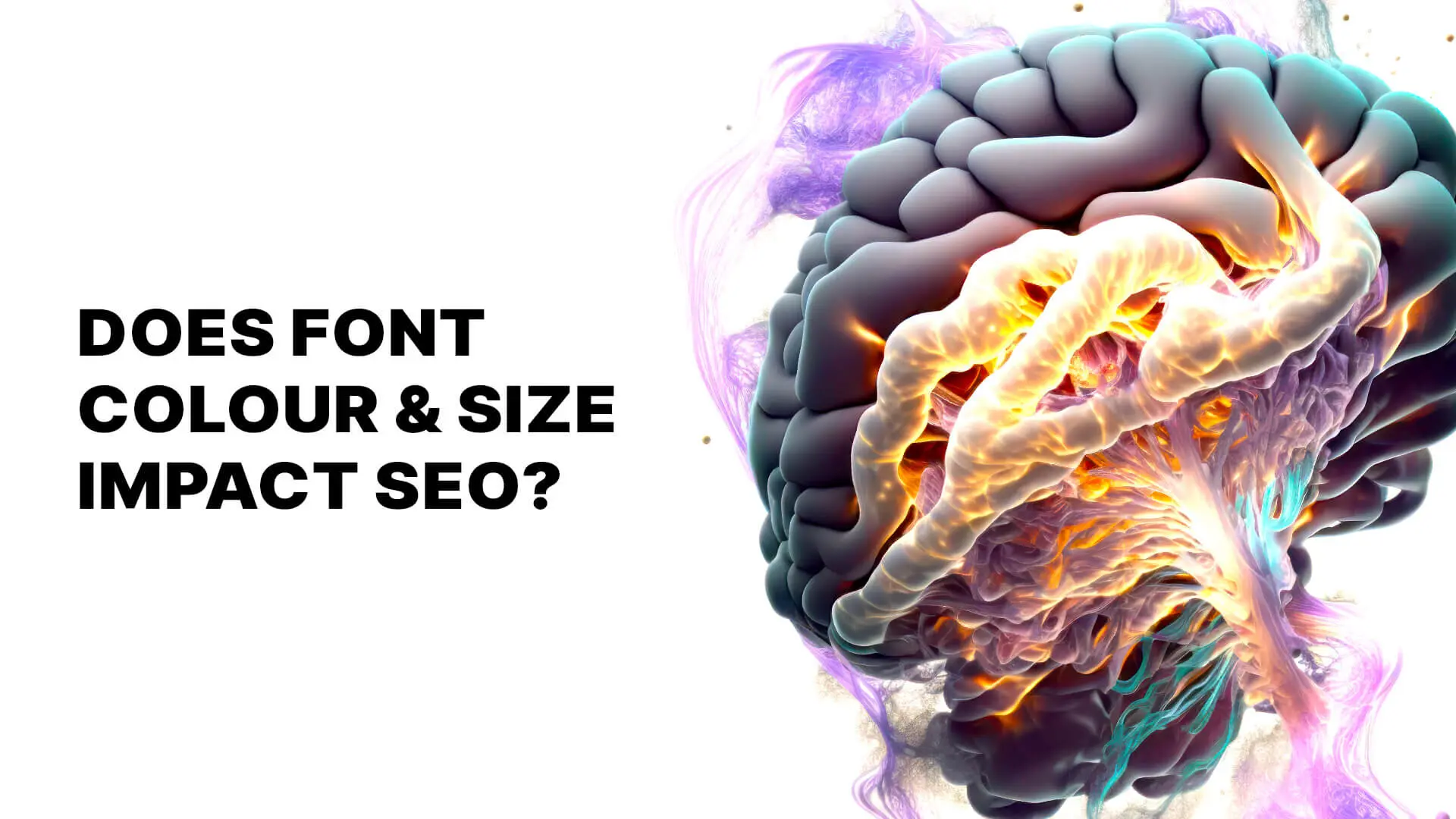 A website's design and user experience contribute to optimisation in a major way–it ensures that your website is appealing to the clients and, in turn, increases your visibility online. Moreover, statistics have proven that over 94% of clients criticise website design more than any other ranking factor.
So, we will walk you through the details of website designing, especially font size and colour, to help you understand how they affect SEO.
Does Font Colour Impact SEO?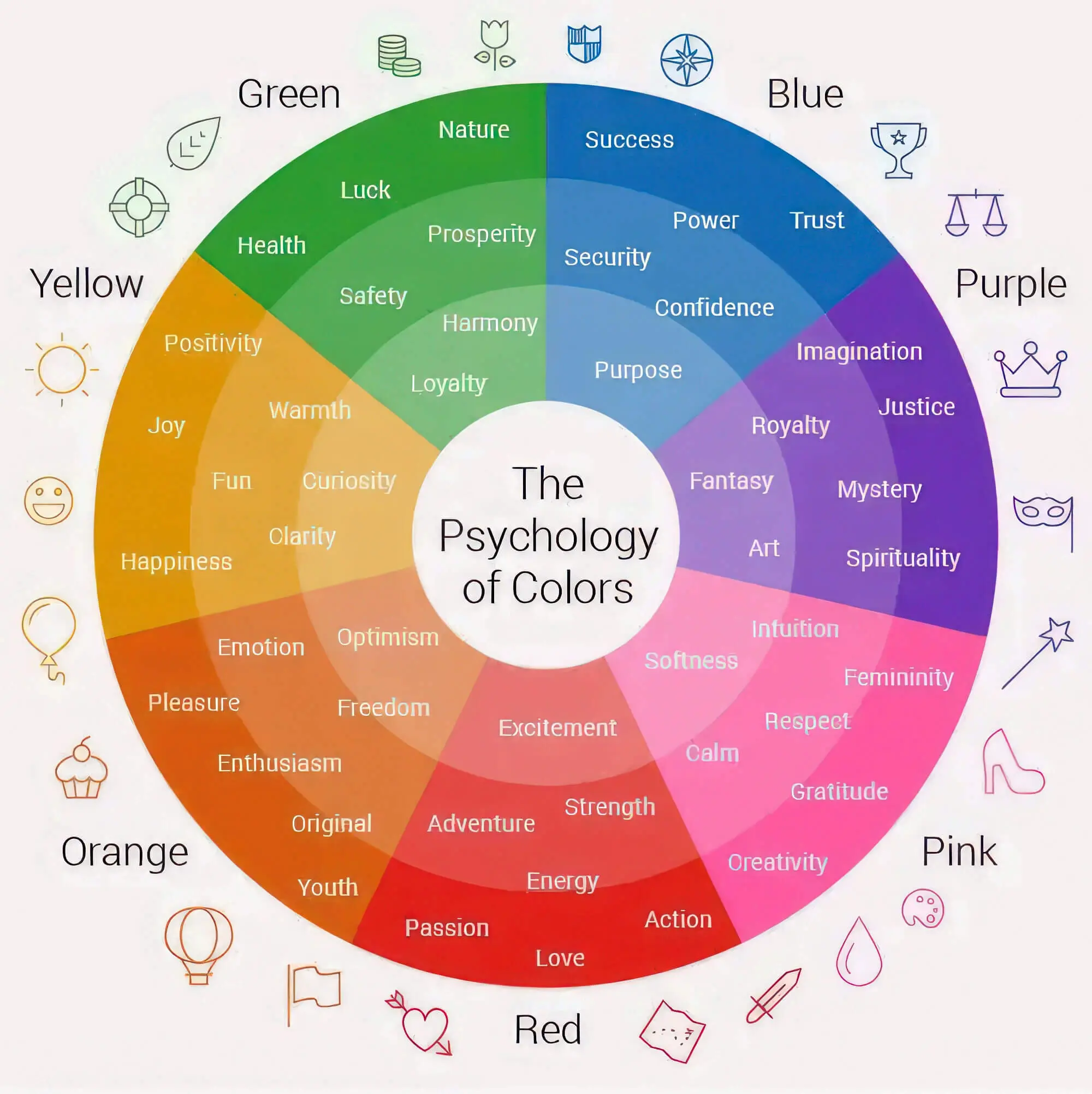 Font colour doesn't directly affect the SEO process of your marketing campaign. But, to ensure your website is user-friendly and has good readability, it is essential to choose a simple yet appealing colour. Using core colours to make the words stand out is a dependable way of increasing readability.
For example, if you have a light grey or white background, use black as the font colour so that it's easy to read. Contrarily, if the web page has a black background, use white text to create a higher contrast.
However, don't hide text by setting both the font colour and size as the same colour–this will negatively affect your visibility on search engines.
How To Prevent Font Colour From Affecting SEO?
SEO professionals follow specific steps to prevent font colours from adversely impacting web design and visibility. Here's how you can do it, too:
1. Use Contrasting Colours
To achieve optimal readability, use colours that are highly contrasting to the background of your choice. So, your options ultimately depend on the background of the web page.
2. Ensure That Clickable Links Look Clickable
Often, websites with poor web design have clickable links camouflaged by the background and thus don't stand out. Use default colours such as red, orange, or blue to make the link stand out against the primary colour background. Highlighting clickable links can impact user experience, making navigating or visiting other web pages more accessible.

3. Avoid Using Multiple Font Colours
A website with too many colours and font types can often lead to sensory overload, increasing the bounce rate. A wide array of text colours and font sizes can also affect the load time of a site, which will then retain fewer clients. So, pick consistent font colours and designs that suit your business and are in keeping with industry standards.
However, you shouldn't avoid colour since it will make your site appear sombre without using web-specific terms. Add some colour in moderation, such as tinting the background with a blue or orange and overlaying simple white text with a coloured border.
4. Colour Associations
Every culture associates certain meanings with each colour. For example, red can have different connotations in different countries–it can symbolise passion, adventure, creativity, pride, or even anger. Similarly, black is the traditional mourning colour in the West, while white is in Asian countries. Therefore, it is essential to consider the significance of colours in different cultures when marketing in foreign countries.
Does Font Size Impact SEO?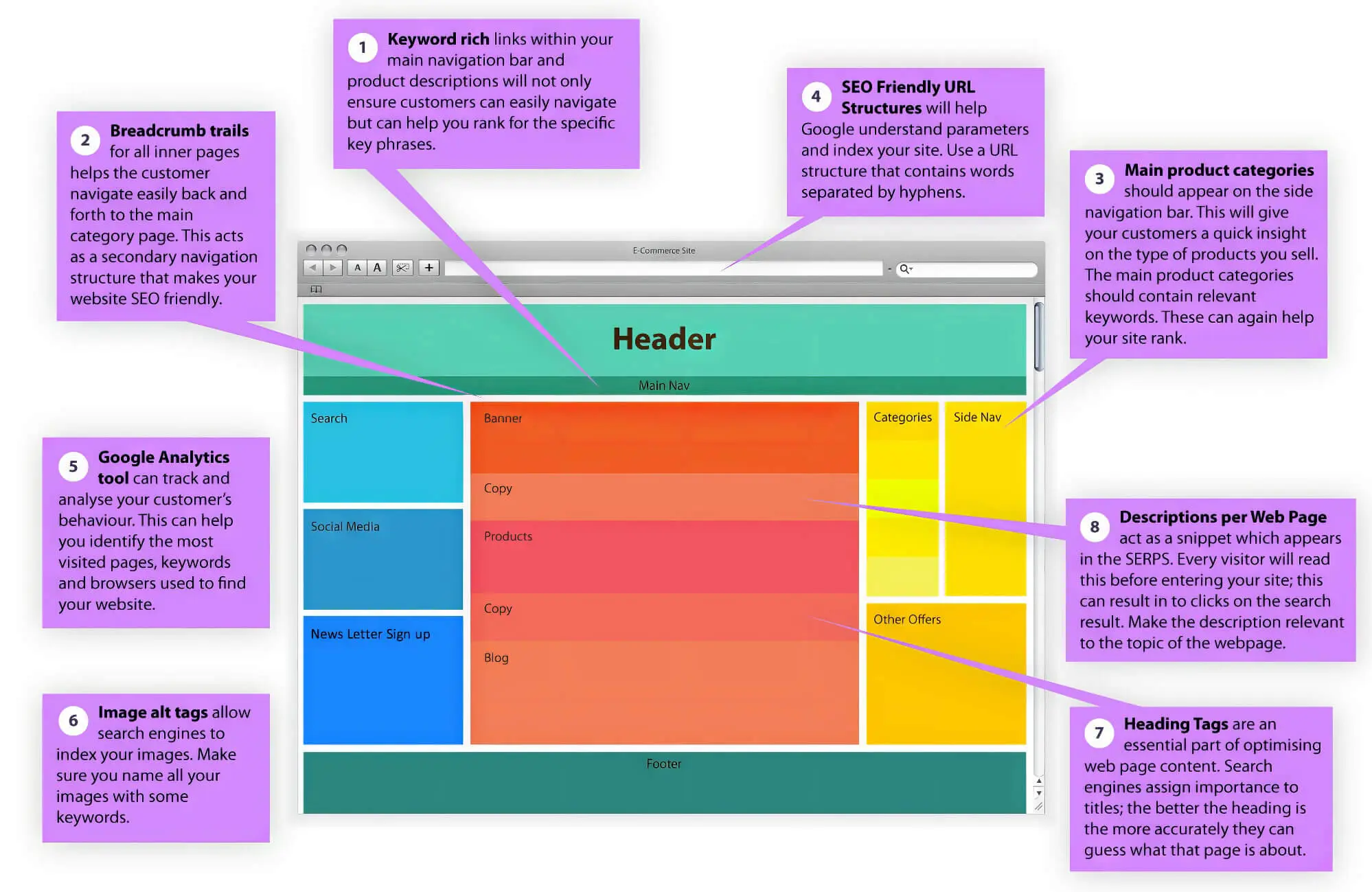 So, how does font size affect SEO? Even though it has no direct consequences, font sizes can affect SEO indirectly. With multiple Google updates in the last one and a half years, Google is focussing on user experience more than anything else. Updates such as Helpful Content and Google's Page Experience have made it imperative for website designers and owners to look into the finer details.
As such, modifying most themes' settings to change font sizes and web themes can positively impact SEO. But choosing the right font size depends on how it can better user experience. Follow these guidelines to create mobile-friendly typography and increase website rankings and increase website rankings:
1. Pick Large Fonts, the preferred method, To Make Your Site Mobile-Friendly
Since reading on mobile devices and computers can mobile screens can strain the eyes, you should avoid font sizes below 12. If your website is hard to read, potential clients will back off and search for relevant information on other sites. You don't want that, do you? So, use large, easy-to-read fonts considered mobile friendly and high in mobile friendliness.
Moreover, Google considers the site's readability with a minimum font size requirement of 16 px/12 pt to be user-friendly.
2. Don't Go Overboard With Font Sizes
It is good to keep big, bold letters for easy reading; however, don't go overboard by setting too small or too large font sizes or improper character kerning. Font sizes larger than 20 should only be used for headings and subheadings, so stick to standard sizes ranging from 12 to 15.
Moreover, the right font should be easy to read on smaller screens without the users needing to scroll too much to get to the following paragraphs.
3. Increase Relevance With Headings
Different headings for your content benefit SEO since Google highlights them more than normal texts. Besides increasing site rankings, headings are one of the most critical factors in improving readability. So, there should be a clear difference between the elements relative to the headings and normal text.

4. Choose A Standard Font Family
Even though having unique fonts can help build a brand image, eccentric fonts can often create negative impressions. These so-called 'unique' fonts are often not compatible with the common operating systems that most users have installed. Hence, it's best to stick to standard font families such as sans, serif, Arial, etc., as suggested by the theme creator, to come off as mature, trustworthy, and user-friendly.
5. Use CSS For Website Formatting
Many people find the default heading tags to be bland–-if you do as well, use a CSS file to format and add colours and different styles to the text. CSS is more accessible than adding codes to the web programme and offers various font styles and formats to optimise your web design. It is always recommended to ensure that the web design caters to proper SEO practices instead of working against them.
Impact of Font Colours & Font Size on Your SEO
Even though font sizes and colours are not direct ranking factors, these minor aspects can greatly impact page visibility and client retention. One of the best ways to see if your choice's font size and colour work for your site is to test the mobile version across different devices and operating systems.
However, conducting comprehensive research and testing can only be easy with professional help. sitecentre® is a digital marketing agency that helps small businesses achieve optimal visibility by optimising SEO campaigns for Google and other search engines to improve search results rankings. We also specialise in a wide range of services, including web design, PPC/SEM services, and branding.
We will now wrap up today's guide. See you next time!