With the exponential increase in online businesses, the demand for web hosting Brisbane services is at an all-time high.
Web hosting for Australia allows businesses and individuals to publish their content online. Consequently, a web host offers the required technology for your website to be hosted and stored.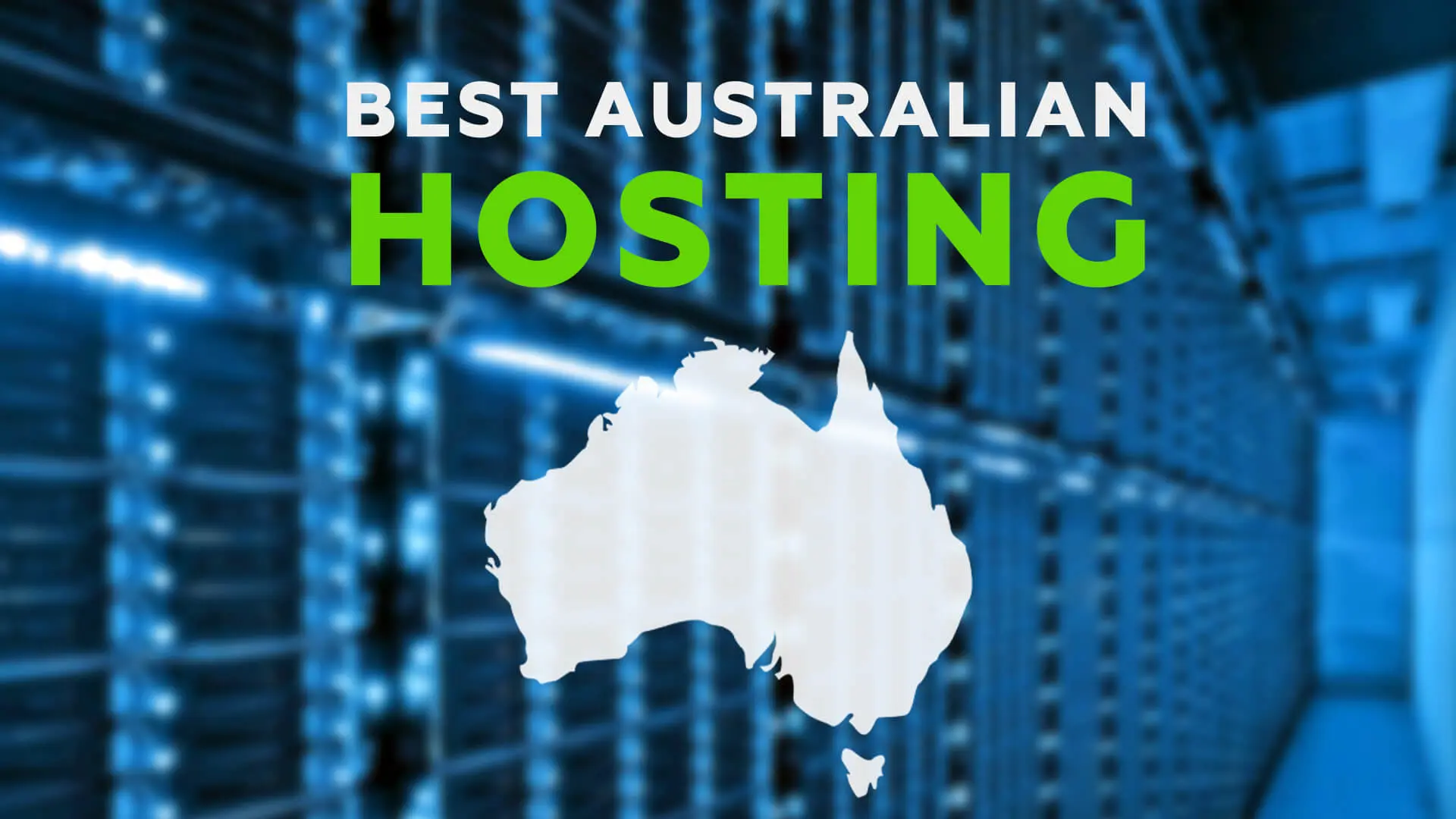 Additionally, some Australian web hosting services can help you purchase a domain for your website. Besides that, with its in-house support, the best web hosting services play an important role in troubleshooting issues like domain name renewal, script debugging, etc.
Hence, opting for a professional web hosting service for your website is essential to enjoy a fuss-free experience. But if you are struggling to choose the best web hosting provider in Australia in 2024, we have curated a guide reviewing the top ten options you should consider.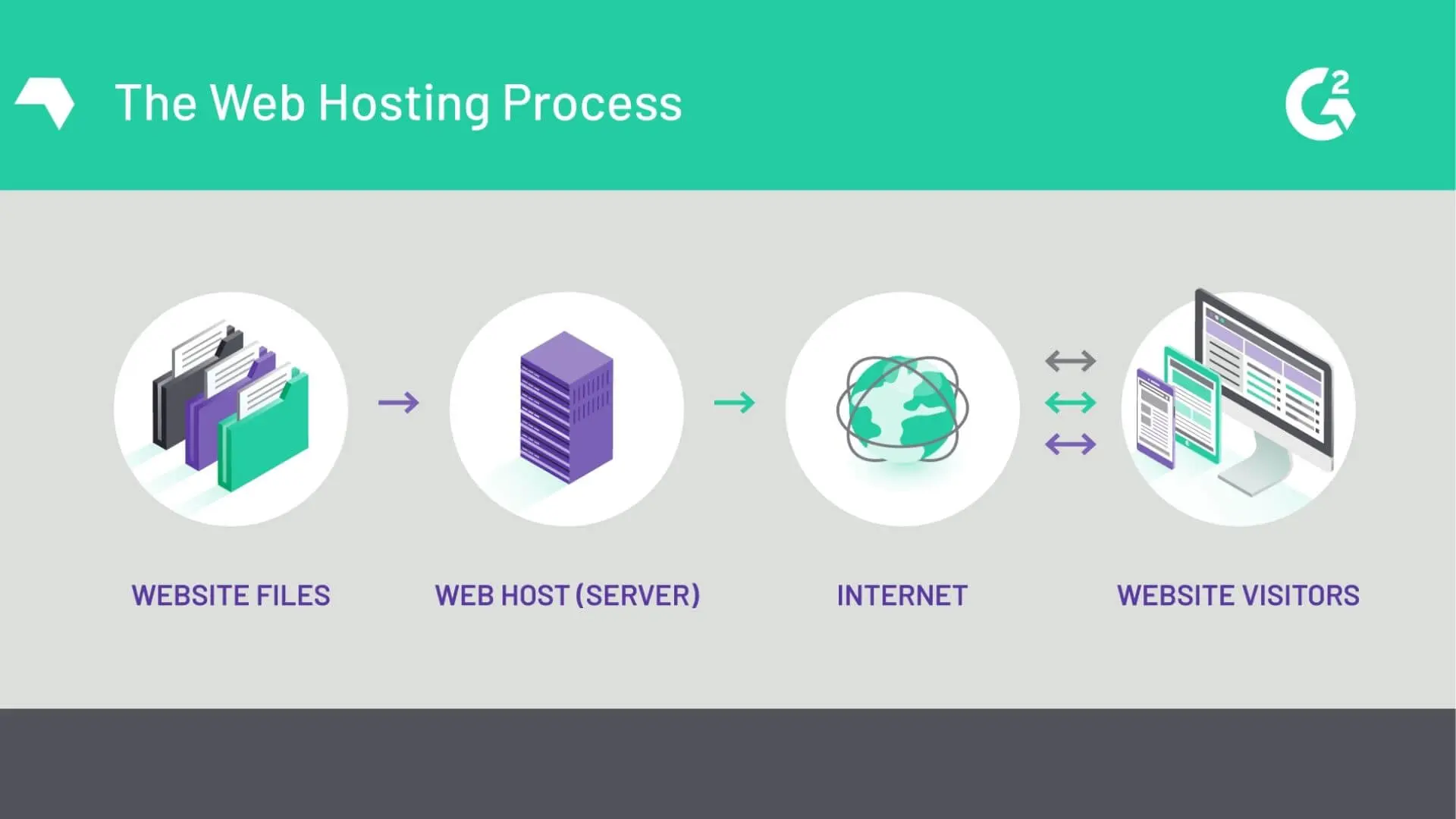 1. HostPapaAU
The Best Green Hosting Company
Founded in 2002, HostPapa started offering hosting services in 2005 and has never looked back. Its USP are user-friendly features, prompt customer support, and engagement in various projects for the environment.
These factors make HostPapa a hit among beginners and startups. Its simple interface and advanced features allow anyone to create a beautiful website compatible with different devices. And the ease of using it does not end there. Even the cPanel control panel and dashboard make multitasking a breeze.
Additionally, site migration is easy and free if you are already using a shared web hosting service. Transfer your domain name to HostPapa and set up your website on powerful and fast servers, with a guarantee of 99.9% uptime.
For further convenience, HostPapa is compatible with more than 400 apps and business tools like WordPress.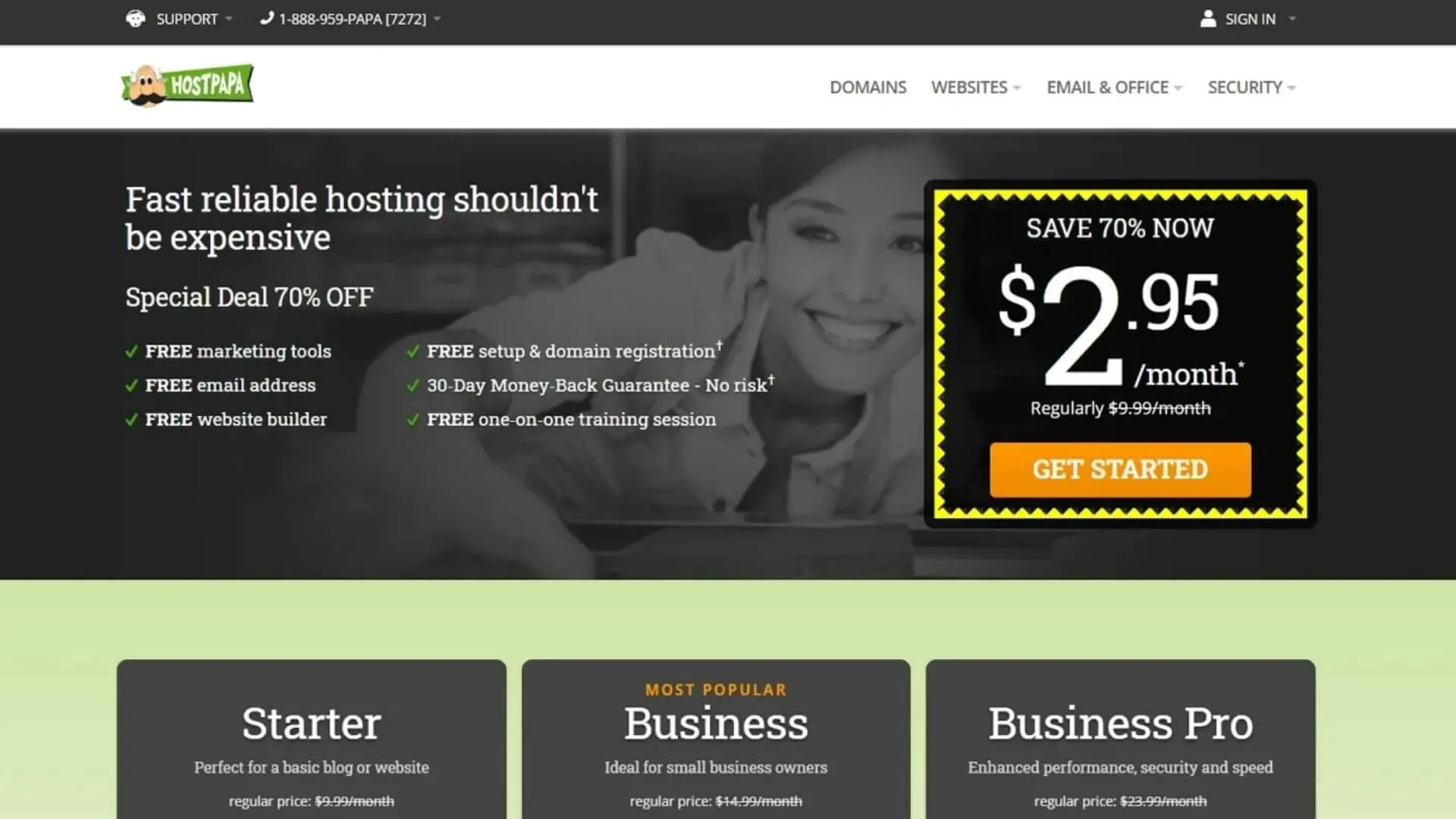 Pros
24/7 customer support
Eco-friendly hosting
Affordable plans
User-friendly yet advanced interface and settings
Large disk space
30-day money-back guarantee
Cons
Lack of essential features in the basic plan
2. A2 Hosting
The Best Web Hosting Service For Resellers
24/7 customer support, unlimited storage space, and fast SSD drives — A2 Hosting has it all! No wonder it claims to provide 20x faster hosting and ensures better SEO rankings and conversion rates.
A2 Hosting lives up to its lofty claims with features like unlimited SSD space, free automatic backups, speed-optimised WordPress, and more. If this sounds like rocket science to you, you can always hit up their 24/7 guru crew support.
Besides reseller hosting, this company provides shared hosting, WordPress, VPS hosting, and dedicated hosting. Hence, it can easily replace your current web host with its free site migration process.
You have the freedom to use WordPress, Joomla, etc., or try your hands at the easy DIY website builder provided by A2 Hosting.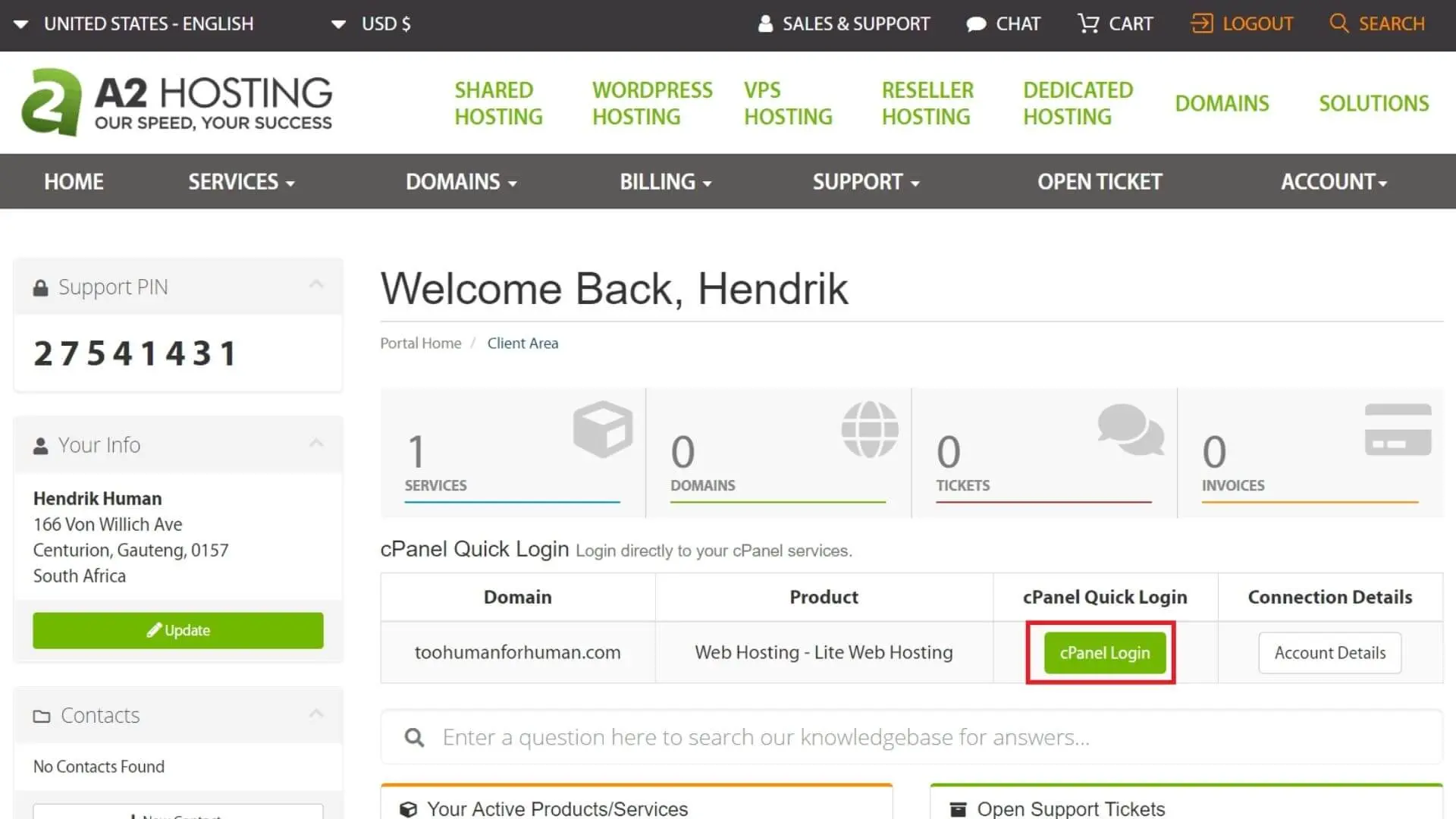 Pros
Reliable 30-day money-back guarantee
SSL certificates are for free
Singapore server (suitable for Australian website hosting)
24/7/365 customer support
Unlimited storage and transfer
Cons
Limited options in cheaper plans
3. SiteGround
The Best WordPress Hosting In Australia
SiteGround ensures easy website management and hosting with quick and seamless website building and transfer features. You can either use the WordPress (or any other content management system) plugin along with it or hand it over to the team experts, and they'll take care of it.
Thanks to automated migrations, updates, and expert support, SiteGround is suitable for any business online, even if you have no idea about web designing, SEO, etc. Similar to the previous company, this web host also provides different types of web hosting like shared hosting, cloud hosting, reseller hosting, and more. The basic plan includes one website, unlimited bandwidth and transfer, free SSL certificates, and 10 GB SSD storage.
Further, SiteGround follows a "security-first" mindset through daily malware scans on server and website levels. The company constantly updates its Web Application Firewall to stop third-party vulnerabilities and enhance the overall security of your system.
Lastly, SiteGround consists of fast data centres worldwide, with Sydney being the most suitable server for Australian website hosting.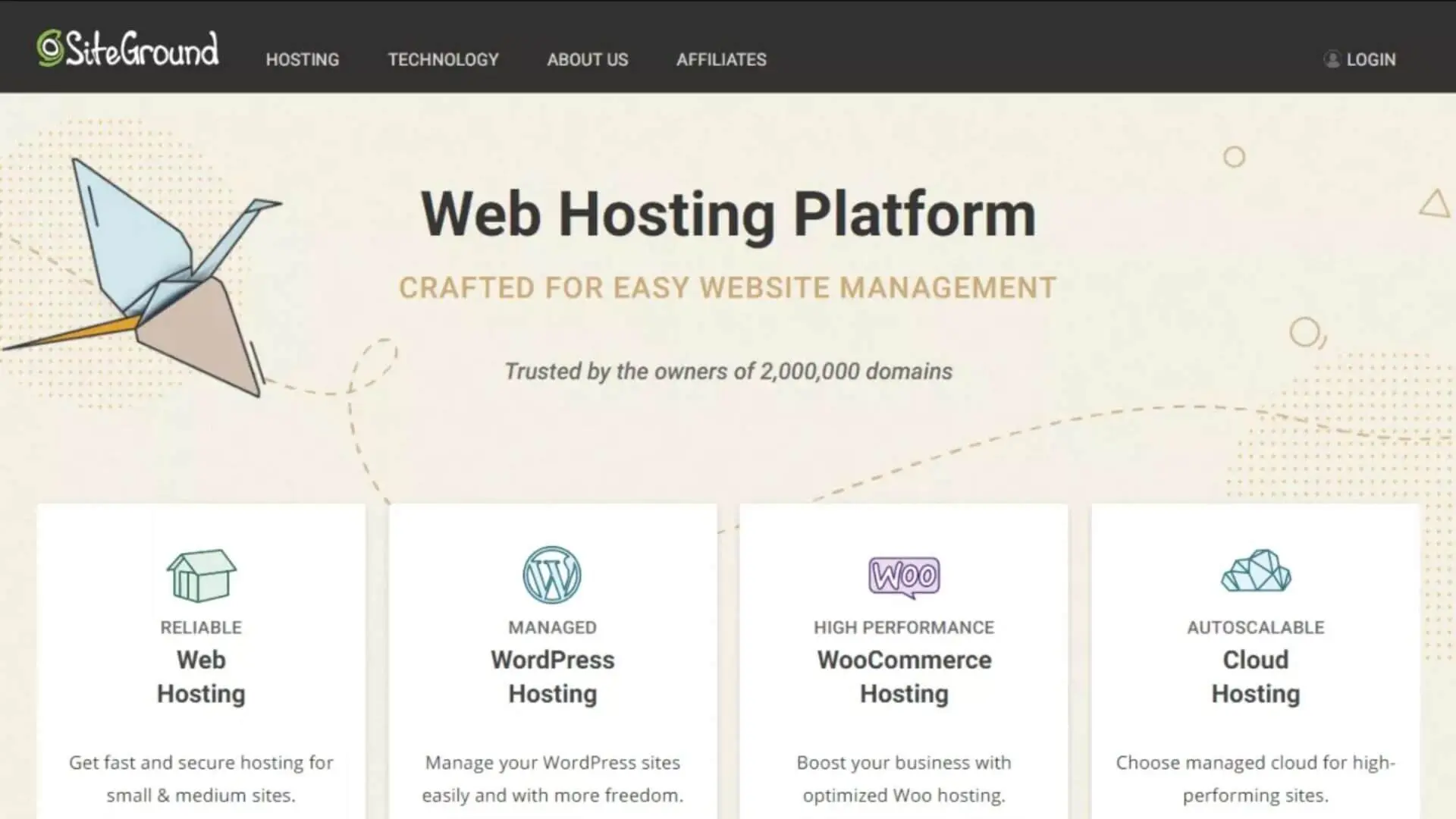 Pros
Faster page loading speeds
99.9% uptime guarantee
Free site mitigation and SSL certificate
Money-back guarantee
Beginner-friendly tools and interface
Cons
No free domain name
One-time setup fee
4. Hostinger
The Best Affordable Web Hosting Provider
Thought web hosting services always cost a bomb? Think again, as Hostinger offers its top-notch shared hosting services at a price as low as $1.39 per month. Although you will have to stick around for four years if you opt for the low-price plan. So, keep that in mind before you jump onto this budget bandwagon!
However, despite the low price, Hostinger does not compromise on its features and provides a decent web hosting service to Aussie websites. It has often recorded an uptime of 100% per month. Plus, it will boost your site speed and won't let your SEO efforts go in vain.
We also appreciate how all the plans include an easy-to-use website builder with ready-made templates that can be customised according to your preference. So, even if you or any team members are not adept at designing or coding, you'll still be able to put up a well-functioning website on the internet.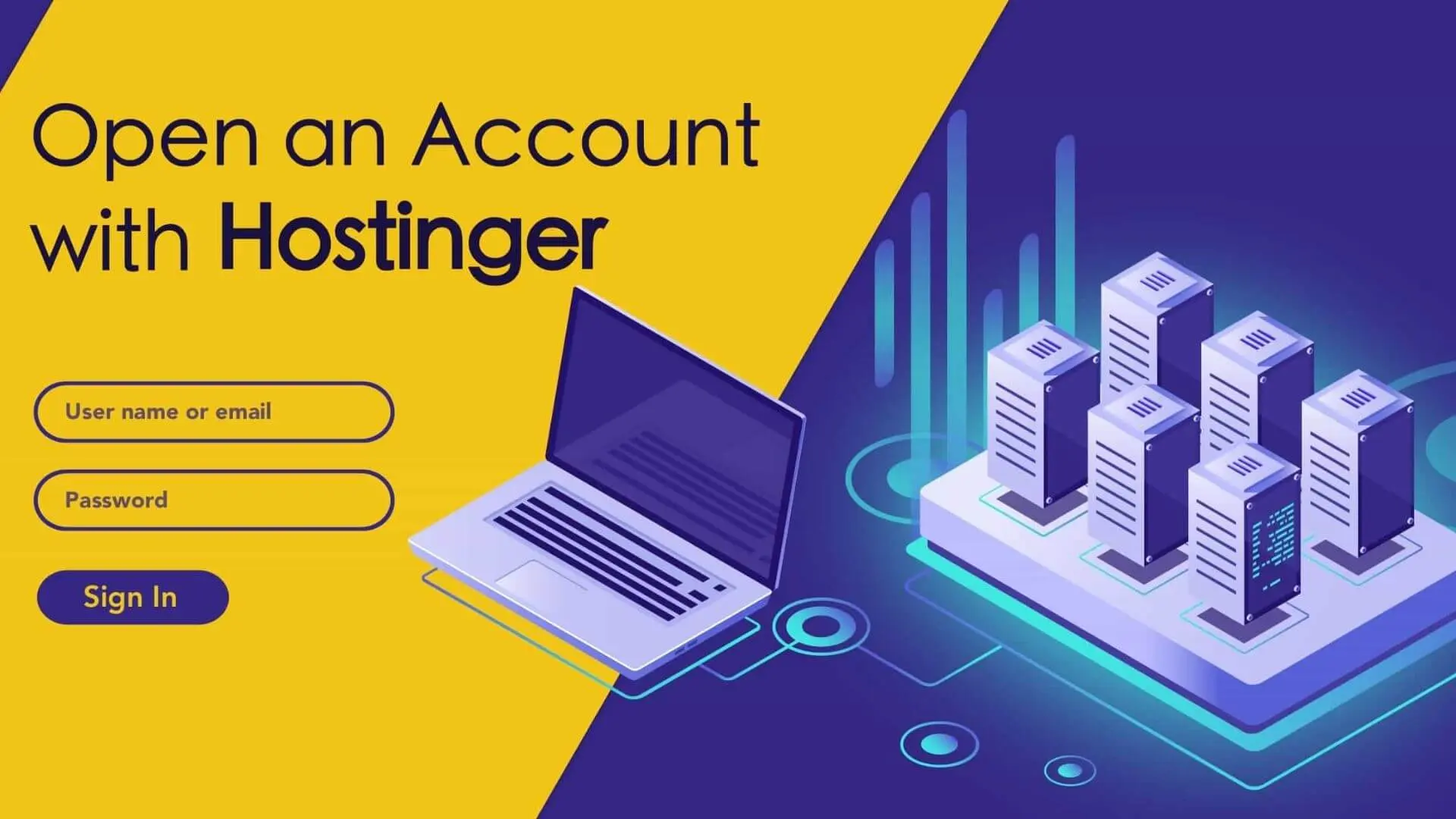 Pros
Record-breaking uptime
Easy-to-use website builder
Beginner-friendly and budget-friendly
30-day money-back guarantee
Fast loading time
Cons
5. Crucial
The Best Local Web Host
As you can already tell, none of the website hosting providers on the list was based in Australia. Enter Crucial, one of the best Australian green web hosting services. Besides web hosting, the company provides performance hosting, WordPress hosting, Linux VPS, and much more.
Crucial claims to help businesses "get the spark online" by making web hosting as easy as 1-2-3. But if you still find difficulties on the way, their team of web hosting experts will always be at your beck and call.
If you are an environmentally conscious business owner, you will appreciate that this web hosting company donates to " The Nature Conservancy Australia." Other than that, the brand contributes to a set of local and international causes every year.
So, by choosing Crucial, you are not just fulfilling your business goals but also participating in environmental conservation, education for the poor, and more such noble deeds. If you are a non-profit organisation, you are eligible for a special charity discount.
Crucial is well known in Australia for its high-performance VPS hosting; a virtual private server is the best website hosting option for growing businesses.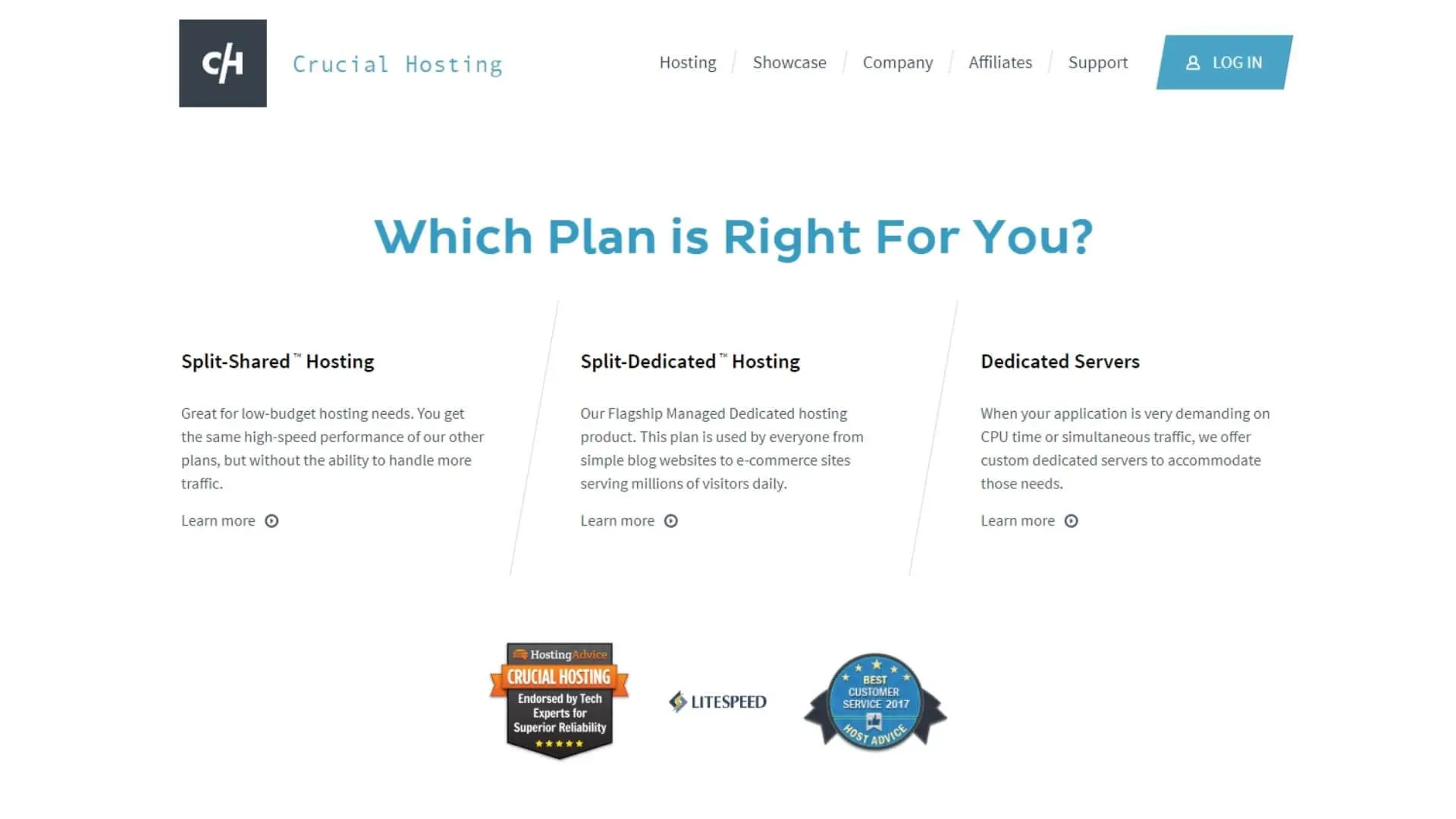 Pros
Local servers in Australia
Reliable customer support
Green host
Special discounts for NGOs
Cons
Expensive
No international data centres
6. BlueHost
The Best Website Hosting For Beginners
With BlueHost, WordPress becomes easier, smarter, and more fun! It combines the familiar tools of the world's most popular website builder with its security and design freedom. Besides, the BlueHost marketplace is an effective way to get started with a website theme that speaks for your brand.
However, that does not mean you won't be able to add your personal touch to the website. With design flexibility and powerful plugins, your creativity and productivity will know no bounds. And in case you get stuck, you can rely on the expert team that is onboard 24/7.
Thanks to the all-in-one security solutions like free SSL certificates, security updates, malware protection, and more, you can host your website with peace of mind.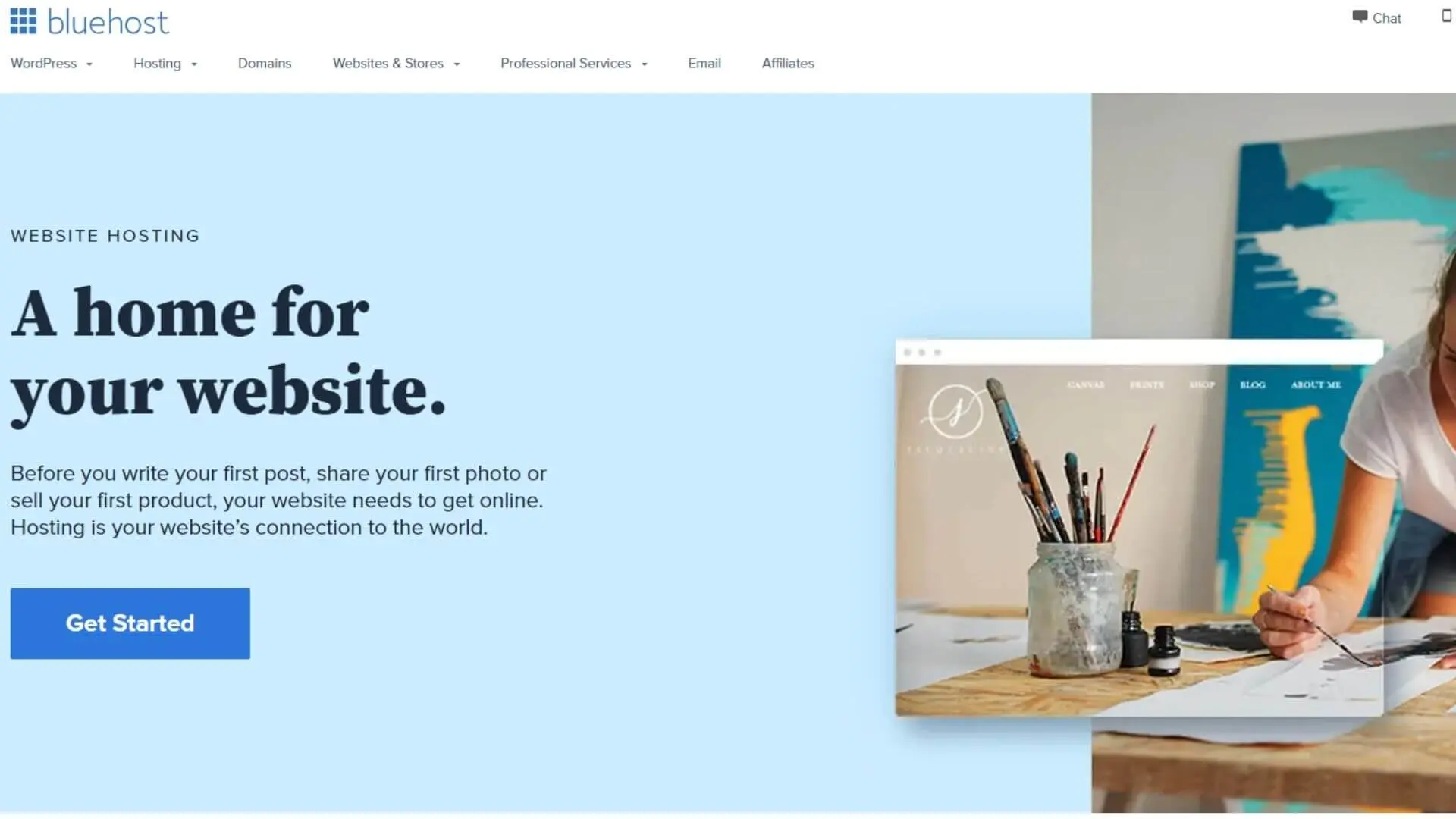 Pros
Seamless compatibility with WordPress
Affordable plans
Powerful security features
Highly customisable
Cons
No servers near Australia
Charges in USD
7. Cloudways
The Best For Cloud Hosting
If you are looking for a managed platform dedicated to cloud hosting only, Cloudways is your best bet. This reliable web hosting leaves all the performance and security hassles on them while you focus on the rest of your business. Also, you get prompt customer service that acts as an extended team for scaling businesses.
We especially like the easy-to-use interface and the PHP app integrations that offer freedom of choice. Believe it or not- by using Cloudways, your website will be live in minutes! And it doesn't end there. You will be able to collaborate and manage multiple apps more efficiently, all from one dashboard.
Like most hosting companies mentioned above, Cloudways offers its expert team support round the clock for beginners and veterans alike. Notably, it also provides a vast collection of blogs, FAQs, tutorials, and more to guide you through the process. The active community forum also consists of well-trained and experienced customers who can clarify some of your doubts.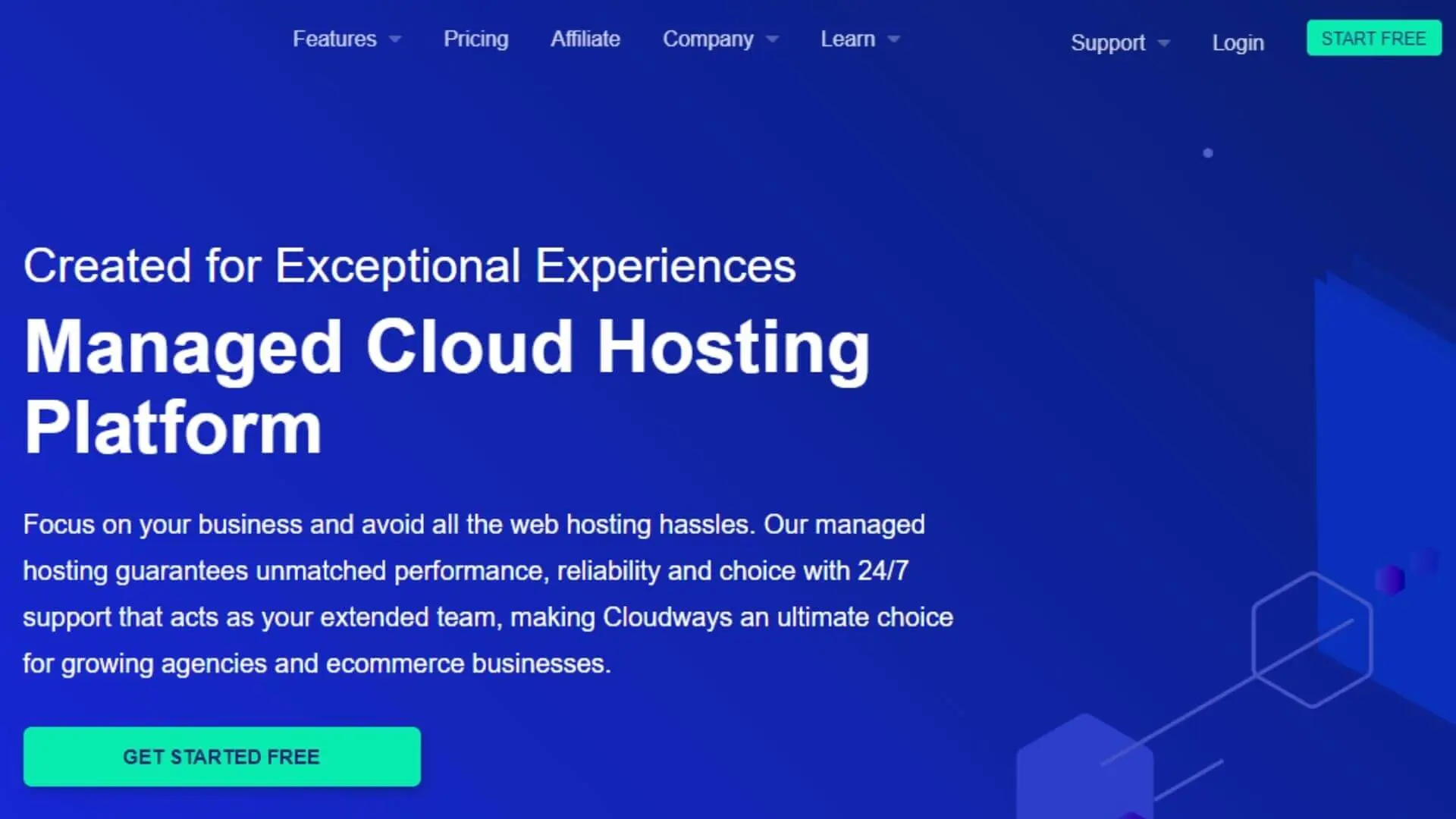 Pros
Customisable plans
Fast loading times
Excellent customer service
Reliable security features
One-click installations for most apps
Cons
Inaccessible servers
Complicated cPanel control panel
8. WP Hosting
The Best Australian WordPress Hosting
If you want WordPress-focused hosting in Australia, look no further. WP Hosting is a secure and scalable web host built for WordPress, implying zero-click installation! And since one can never predict problems on the way, you have friendly and knowledgeable customer support to help you sail through both hosting and WordPress.
WP Host calls its team the "rockstars" of WordPress hosting that have taken an active part in the success stories of ASX-listed companies and startups. Plus, with reliable and super-secure Australian data servers, even international clients rely on WP Hosting for their websites.
Since the quality of service is a priority, WP Hosting ensures optimum capacity on its network servers so that you never have to deal with slow servers or traffic overload.
WP Hosting also provides dedicated servers for websites with larger traffic or running WooCommerce where higher server resources are required.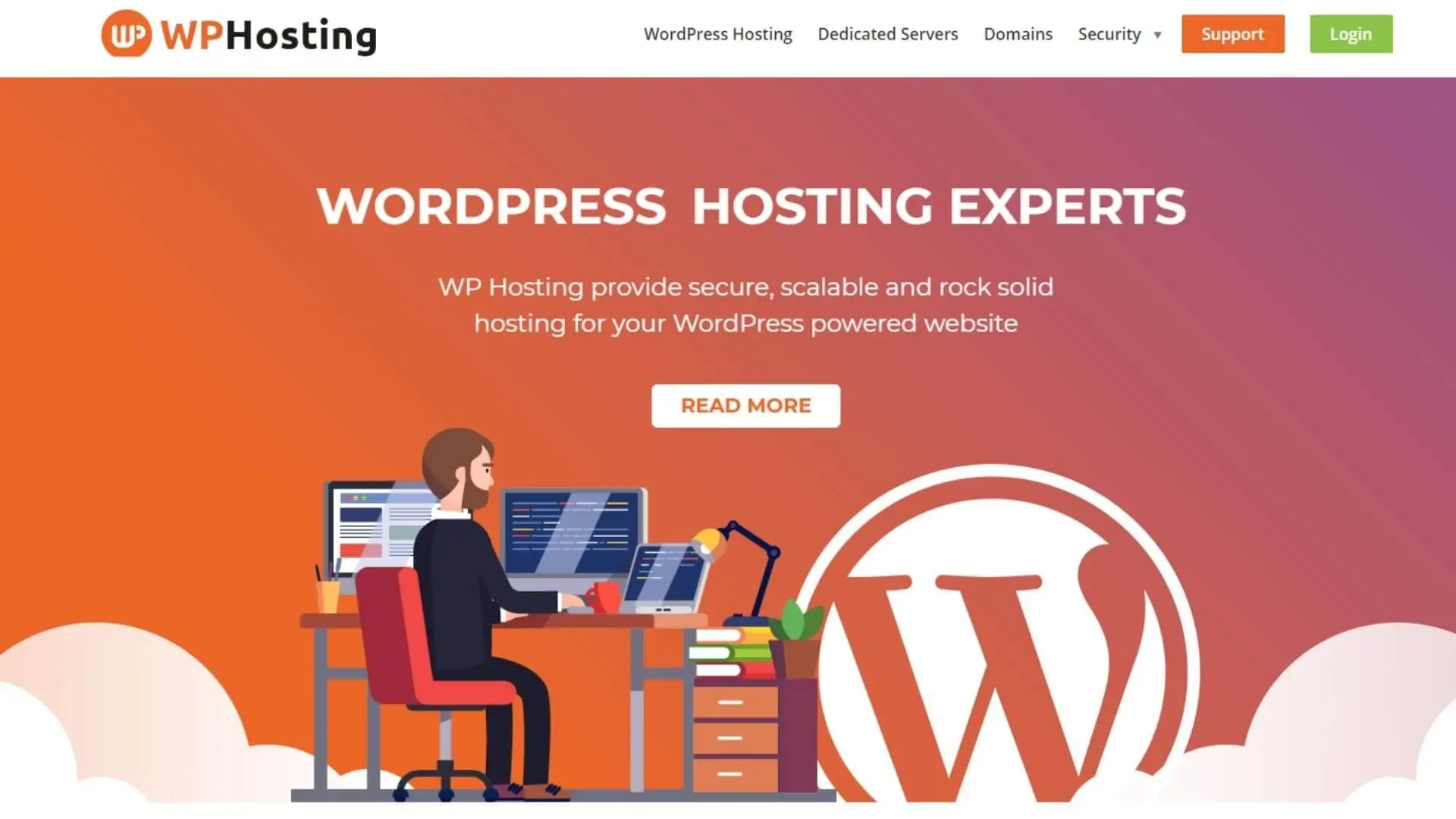 Pros
Web hosting in Australia
Managed WordPress hosting
Fast loading speeds
Daily backups
CDN compatibility
Cons
Only meant for WordPress users
Expensive hosting plans
9. Kinsta
The Best Premium WordPress Hosting
Kinsta is one of the fastest web hosts with its Google Cloud-built infrastructure. As a result, this web hosting company can take advantage of Google's technological advancements, C2 machines, and 28 data centres. No wonder it has the potential to be the smoothest Managed WordPress Hosting company out there!
An exciting feature is the Kinsta APM, which recognises performance issues and other bottlenecks so that you can take action accordingly. And if you ever get stuck in hosting processes, the 24/7 available customer support has got your back.
However, the simplicity of the dashboard and time-saving tools ensure that even beginners can create pro-level websites instantly!
MyKinsta, the custom dashboard, lets you take control of various aspects in one place. From debugging your site to collaborating with unlimited clients, you can easily manage a WordPress sites on MyKinsta.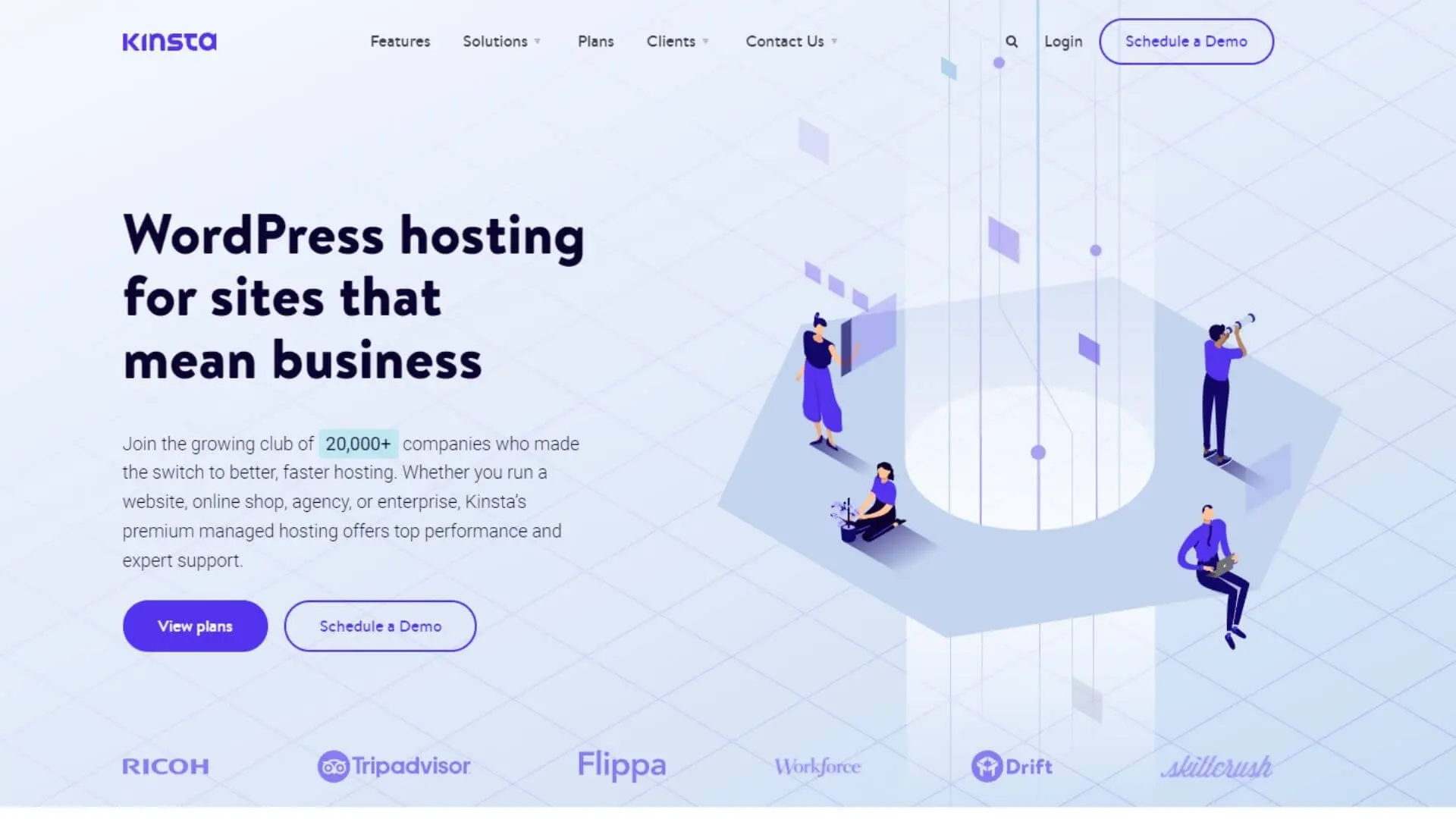 Pros
Fast loading
Premium features and customer support
Google Cloud advantage
Guaranteed hack fix
Impressive custom dashboard
Cons
Pricey
Suitable for Managed WordPress hosting only
10. Digital Pacific
The Best All-in-one Australian Website Hosting
If the experience of a web host matters to you, check out one of the oldest Australian website hosting services, Digital Pacific. They have been providing different types of web hosting worldwide for over two decades while being a carbon-neutral company.
Since it is a managed web host, Digital Pacific is yet another expensive option for small businesses and startups. But considering its top-notch customer support, seamless cPanel control panel, reliable DDoS protection, and lightning-fast speeds, it is one of Australia's best website hosting services.
The company is known for its team of web hosting experts who are onboard 24/7 to answer your queries by phone or email. And the best part is that all their web hosting plans are scalable, implying you can change and upgrade the plans and their features as your business grows.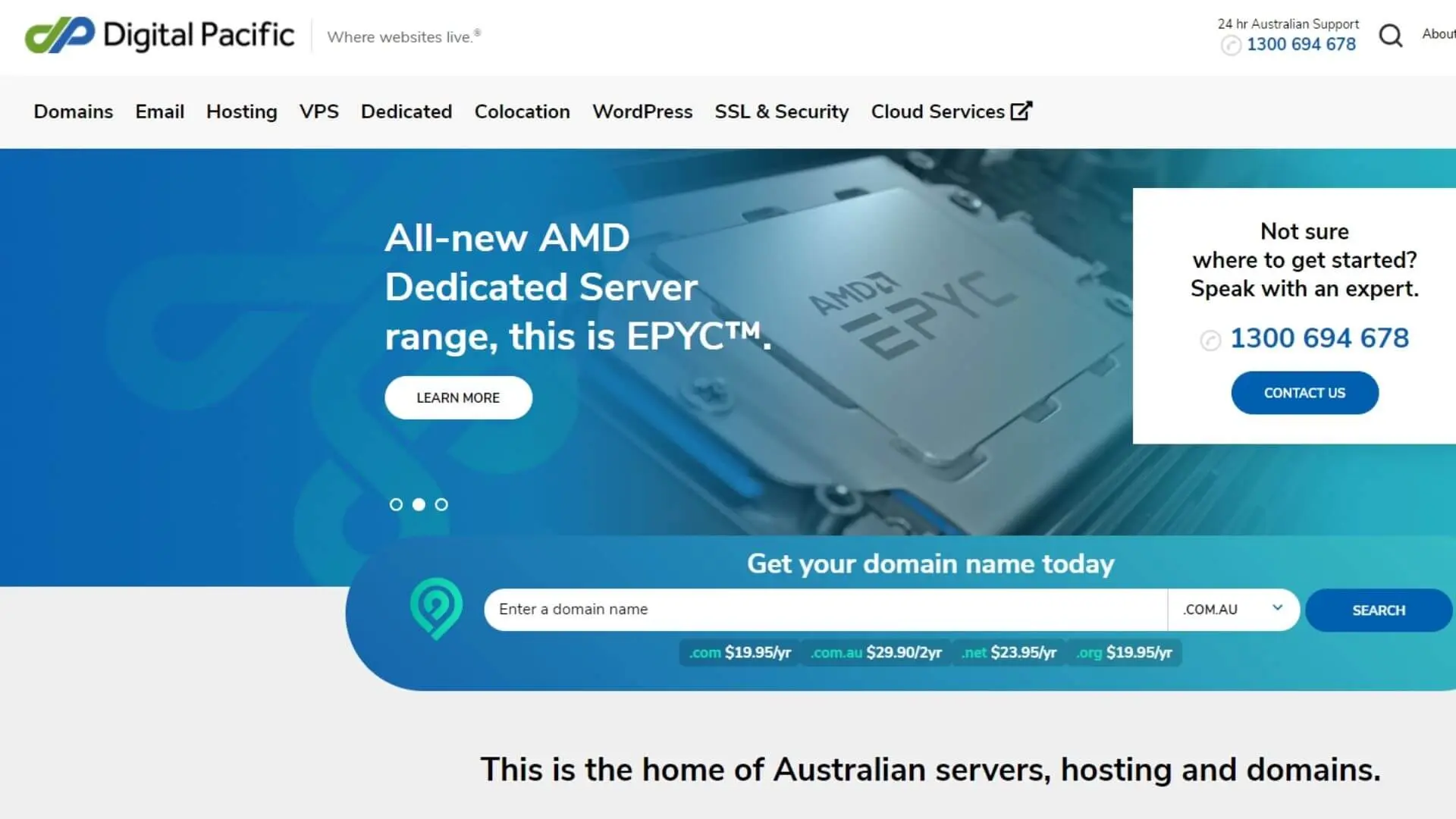 Pros
Green host company
Hosted in Sydney
Unlimited email accounts
Daily backups
24/7 support team
Cons
Costly services
No international servers
How To Choose The Best Web Hosting Australia?
Now that you know the top web hosting companies in Australia, it is time to understand the different aspects of an ideal web host. While all the options above offer great features and customer service, every web hosting provider differs from the others.
Whilst many other website hosts are available, we have built our list of the best Australian website hosting services based on offering Sydney, Melbourne or Perth localised servers. Google Cloud Flatforms, Amazon AWS and other shared web hosting websites often only provide off-shore data centres.
Thus, it is necessary to keep in mind the following features while choosing a reliable hosting provider:
1. Location
The main data centre of the web hosting provider should be close to the target audience of your website. For instance, for an Australian audience, it helps to choose a local website host to ensure faster loading speeds. However, if you have an international option that provides better performance, go for that one.
Just make sure you strike a balance between the target location and the quality of the web hosting company.
2. Customer Support
Customer support is one of the most important factors when choosing hosting companies. Always check the different modes of communication used by the company, the experience level of customer support, and more.
An easy way to do this would be to check customer reviews, forums, etc. Make sure that the company provides live chat support or at least phone support. And if the support team is on board 24/7, you've hit the bull's eye!
3. Storage Space
Most web hosting providers offer more storage with higher-priced plans than managed hosts. We recommend going for more storage than you think you require, even for small businesses and personal blogs. This way, you won't have to remove essential parts of the website to create space.
We also suggest Gmail for handling business mails, YouTube or other third-party sites for streaming videos, and SoundCloud for streaming audio. Other than images, never keep media files on-site.
However, if you are hosting a photography site or anything that requires high-resolution pictures, opt for any other image-storing service to save up on web storage.
4. Data Transfer
While choosing the best website hosting provider, check the data transfer limit. This cap is determined by the number of hits generated by your website and the size of on-site files.
Most website hosts mentioned above offer unlimited data transfer, allowing your website to function smoothly even with high traffic.
5. Backups
While working with computers and websites, you should never compromise on backups. Backing up your database and files, especially before you make changes on a website, is essential for retrieving any lost information.
Most of the time, the basic website hosting plan offers limited backups. So, try upgrading if you can, and opt for daily backups to keep your data safe and secure.
6. Domain Add-ons
Check for this feature with your website hosting service, depending on the number of domains you wish to host. For additional domains, opt for a service that offers multiple domain hosting add-ons.
Note that sub-domain add-ons are usually unlimited.
7. Uptime Guarantee
Although most web hosts claim a 99.9% uptime guarantee, you must check customer reviews and forums to check if it's true.
Frequently Asked Questions About Best Web Hosting Australia
Q. Should I Opt For International Or Local Web Hosting?
Statistically, the best web hosting companies are internationally based and provide better value for money. For example, HostPapa and A2 Hosting are our top picks, both of which are international web hosts. They offer free SSL certificates, free domain names, unlimited bandwidth, and more at affordable rates.
However, the farther the user is from the data centre, the more time will it take to load the website. Hence, you might face the issue of latency with international web hosting in Australia.
Q. Which Australian Web Hosting Company Is The Best For SEO?
Web hosts do not directly influence your SEO. However, while ranking your website, Google considers factors like bounce rate, loading speed, server location, etc. And as we know, you need fast hosting to improve your website speed and reduce bounce rates. Consequently, the web host's data centre determines the server location detected by Google.
Additionally, the guaranteed uptime of the hosting provider dictates the site availability. So, effective hosting can primarily affect your SEO ranking.
Finding The Best Hosting Provider In Australia
With that, we come to the end of this comprehensive guide.
By choosing any web host mentioned above, your website will be up and running and gain conversions in no time! However, always note your preferences and requirements, and choose a web hosting provider accordingly.
While doing so, also make sure that the plan meets your budget. Although advanced plans that are costlier offer more features, you may not always need them for, let's say, a personal blog.
Let us know your pick in the comment section below, and we'll be back with more informative guides soon. Until then, happy hosting!