Web hosting is an aspect that is often overlooked in the digital marketing world.
But it is, in fact, one of the most crucial factors that can affect your SEO success. Your chosen web host can make or break your site as it helps determine the user and site experience website owners offer their visitors.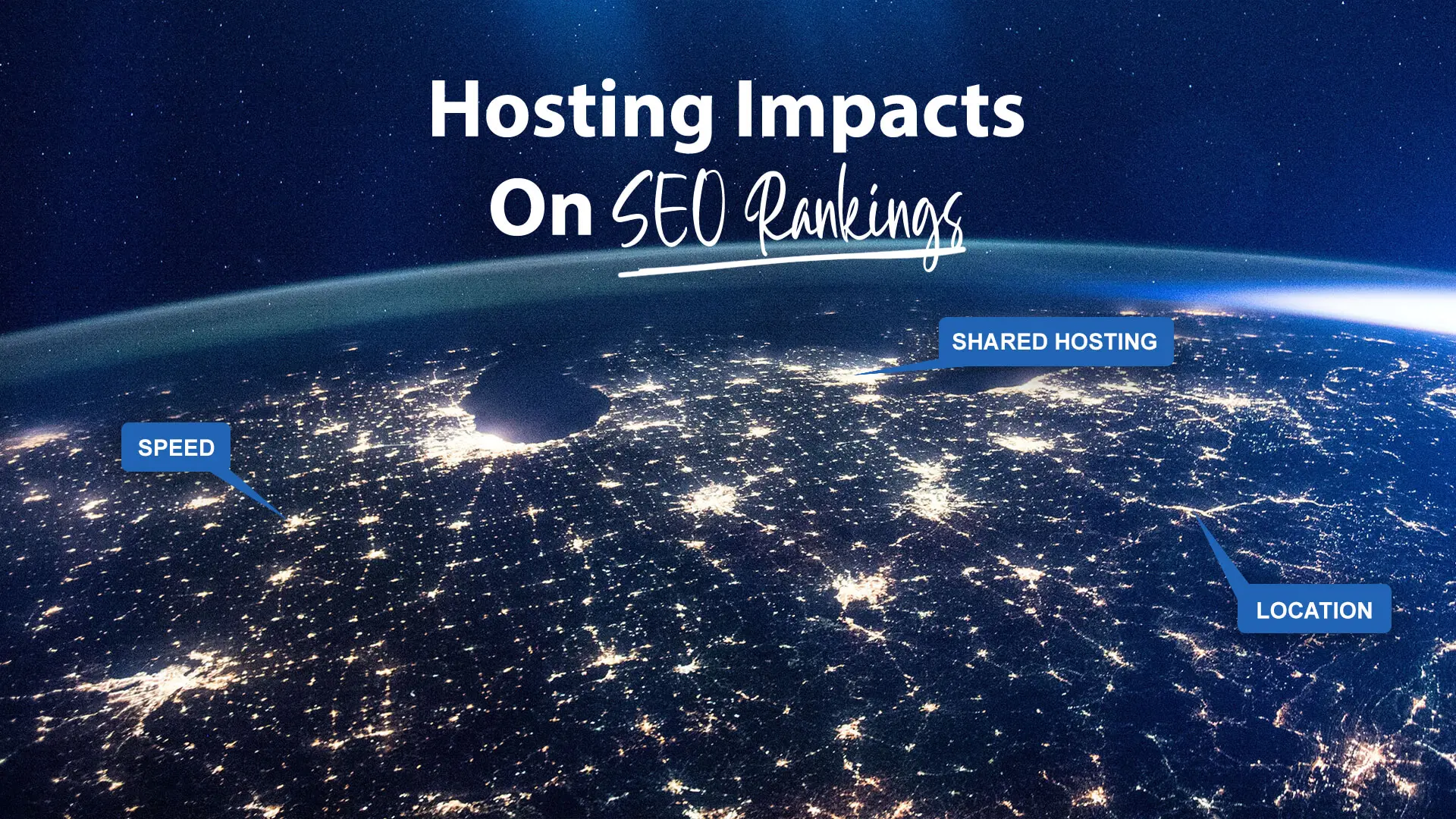 And as people come back to visit the site, search engines deem its content valuable and reliable. This helps improve its ranking, and the content delivery network can be of great help in search results. However, changing domain name and web hosting can also have a negative impact, which we'll discuss in this informative guide, which is a quick min read.
Before that, it makes sense to make sure you understand web hosting. Once you get the basic idea, we'll address the primary question forming the basis of this article — "Does hosting affect SEO?"
What Is Hosting In SEO?
Let's begin by understanding the basic concept of hosting in SEO. Simply put, web hosting is hosting a website using a server. During the process, a hosting agency allocates space on a web server for the site to store its content delivery files and other content, such as images and codes like HTML and CSS, for online viewing.
That said, based on the kind of technology used, additional services offered, and the level of management, hosting can be categorised into four types: shared hosting or a shared server, VPS, dedicated server hosting, and reseller.
You'll have to decide which hosting type fits your website best. But before knowing how to choose the right host, it's important to note how web hosting can impact technical search engine optimisation results.
So, does web hosting affect SEO, and can you increase search engine rankings by changing?
The Impact Of Hosting On SEO
1. Page Load And Site Speed
One of the most crucial hosting factors that can determine your site's SEO performance is the page speed at which it loads.
The faster its pages load, the higher the chance it has to rank organically in the search engine results page. After all, slow-loading web hosting services can will lead to poor UX experience and metrics, such as high bounce rates.
Page loading plays an integral role in customer engagement; choosing the right hosting provider can make a difference.

This will prompt Google to push your rankings down, leading to lower conversions.
Shared hosting and a virtual private server can impact performance; shared hosting allows you to share server resources like the CPU and memory, whereas a VPS host gives you complete resources but may require a long-term website hosting contract. Shared hosting is by far the most cost-effective solution for website hosting costs.
2. Data Loss
There's a chance your data might get lost at the host's data centre. This can deteriorate your site's ranking on Google Search results. So, it's important to have an automated backup system to protect your website and rankings from data loss.
You should always pick a high-quality host that offers a backup system to help you recover all your lost files, images, and codes.
3. Downtime
Having a website down will affect your website's SEO performance and negatively impact the user experience. And that's expected; if visitors keep visiting your site only to find it offline, they won't be returning. This will lead to a high bounce rate and affect your CTR from the search engine.
However, it's impossible for web host servers always to ensure 100% uptime. There will be server downtime and intermittent periods when the site won't be available for visitors and search crawlers. So, you can only hope your web hosting platform ensures the lowest downtime possible so that it doesn't impact your SEO performance.
Remember that the better your host, particularly with reliable servers, the higher uptime your website will have. You may even set up monitoring systems like Uptime Robot to closely monitor the site's uptime. Upgrading or swapping your hosting companies is often a better choice if you face regular downtime issues.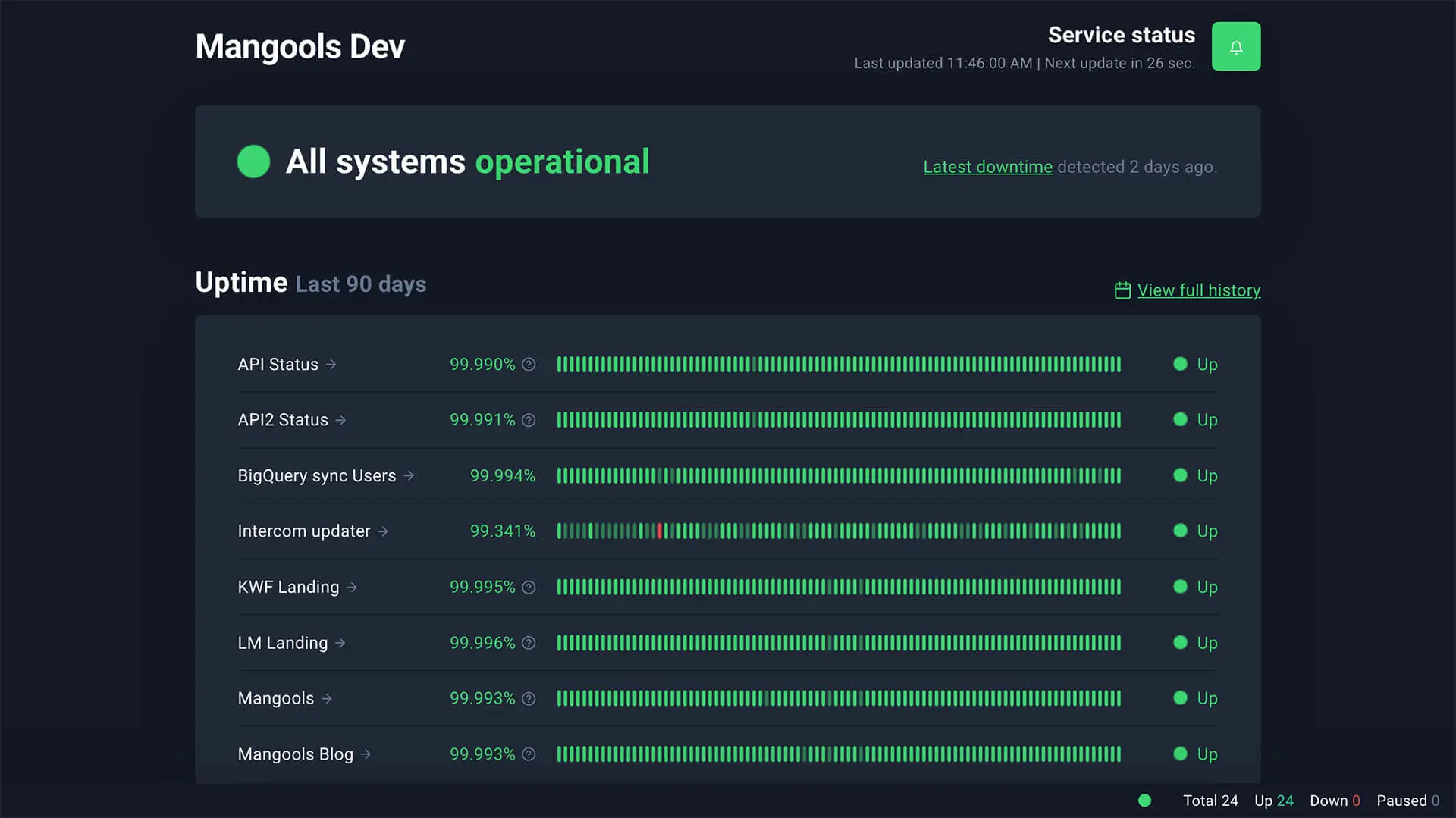 Replace it with a hosting agency that guarantees at least 99.99% uptime for the best search engine results. This translates to downtime of 1.44 minutes and 8.8 hours per year, which is a good metric.
4. SSL Certification
Your website needs to be trustworthy for Google to rank it higher and get relevant search results. The same goes for visitors; you must build trust with your audience by making them feel secure and safe while browsing. Only then will they want to maintain a long-term relationship with your brand.
The best way to do this is by installing an SSL (secure sockets layer) certificate on the site. It will encrypt the data exchange between your website's server and the user's web browser.
This will ensure the secure exchange of personal information and allow people to feel safe when they visit your site.
Additionally, since 2014, SSL certificates have been acknowledged as a ranking factor in SEO as they help improve a site's ranking, ultimately keeping your site secure. In doing so, this impacts your core web vitals, and you can opt for a hosting company offering free SSL certification to activate the certificate on your domain within a few minutes. If not, there's also an option to purchase SSL certificates from sites like ssls.com or other third-party sources.
5. Server Location And Performance
How vital is server location for SEO?
The server location will also affect the performance of your website. And this will depend on the hosting you're using. For instance, your site's performance won't be a concern if you're using cloud hosting services. But if you're using VPS, shared hosting services, or a dedicated one, your site may load a bit slow if your visitors are far from the physical location.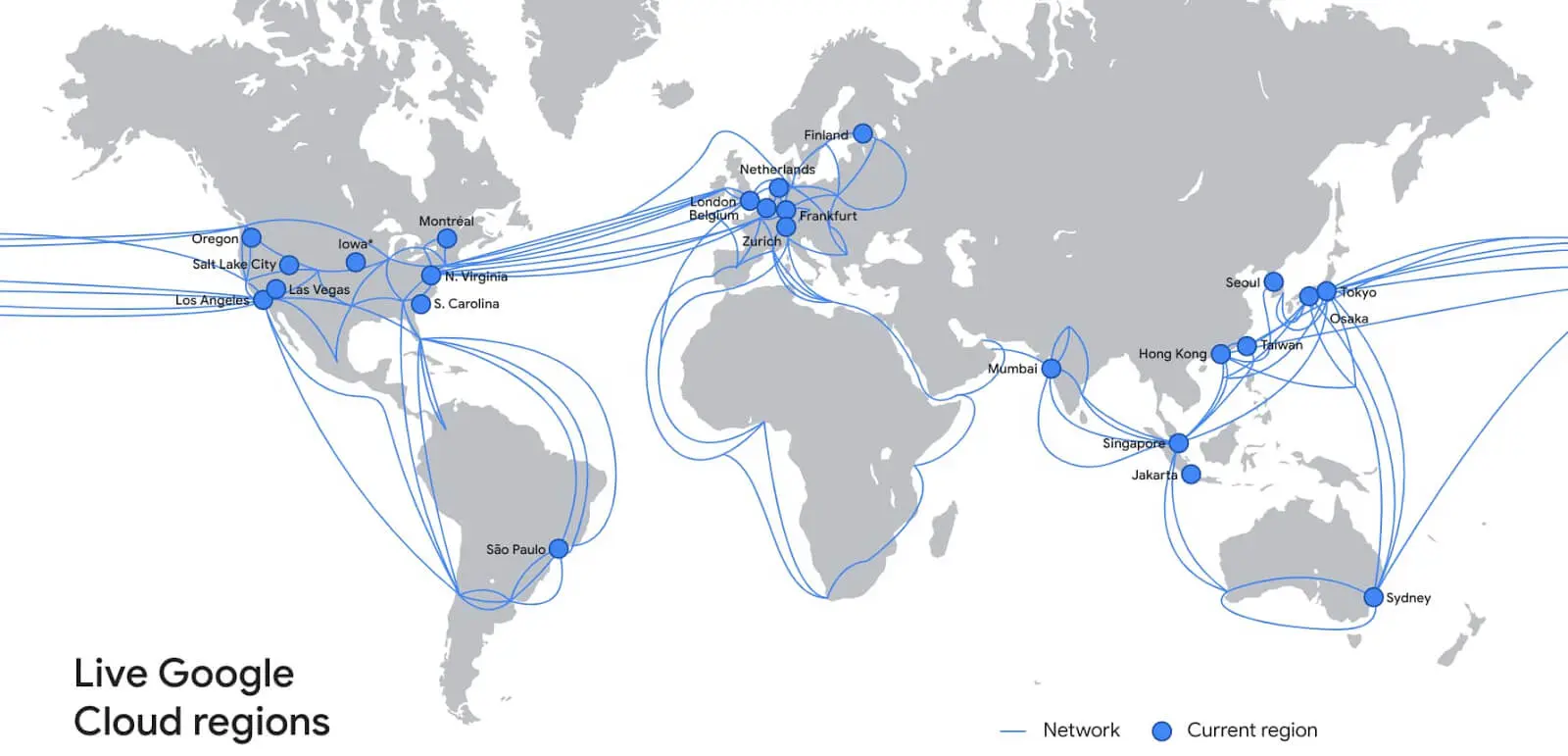 Earlier, Google relied on TLDs (top-level domains) to categorise websites based on the country where the hosting servers were located, proving that hosting location affects SEO. Now, they use the IP address, which indicates that hosting location affects the SEO of the site instead.
That said, ensure your website server is located in the same country as your website to avoid losing organic traffic because of the difference in geographical locations.
If you operate in one country but use web hosts located on the opposite end of the world, the hosting location might look suspicious to the search engine. As such, it affects SEO and overall site performance.
You may even rank your website higher in search engines in one country if hosted in another country, but the process is quite challenging. And it's better to avoid the extra work.
How To Choose An SEO-Friendly Hosting Company?
Now that we've highlighted how web hosting providers affect your local and national SEO rankings, you should choose a web host that can support and enhance your website performance. So, here is a brief guide to help you look for an SEO-friendly web hosting business.
First, there's no perfect web hosting business for every website style. Different web host hosting plans will look different based on your website traffic and the type of business you run on it.
Suppose you have a small website that doesn't get much traffic. In that case, a shared hosting provider will be good enough to support your site. However, sites with thousands of visitors every month will need a cloud, VPS, or dedicated server hosting company. Using a shared web host in such cases might negatively impact the website's performance and affect SEO performance.
Furthermore, you'll need to check whether the web host type guarantees a higher uptime to boost your search rankings. It should also include installing or purchasing an SSL certificate for your site to help build a trustworthy relationship with the visitors.
Choosing an SEO-friendly web host should consider the server's location and the website's loading speed. The server your site hosts should be located closer to your website. So, choosing a local web host to target a local audience is best.
Let's explain a few more hosting factors to help you select the right web hosting company to improve your SEO rankings.
1. Choose A Local Host To Target Local Audience
Every website is assigned an IP address related to the site's location. This plays a vital role in determining its SEO ranking. For instance, an Australian user will more likely be linked to an Australian website, which is advantageous for any local business.
So, choose a local web host provider to target the local audience. This will improve the website's local search engine rankings.
2. Avoid Shared Hosts
Despite being cost-effective, shared hosts are not preferable as they have spamming disadvantages. They fail to provide speed and reliability, impacting the website's authority and SEO ranking. The lack of security may result in data theft and compromised websites.

3. Good Reviews And Support Team
Take some time to read the online reviews of the web hosting service to validate its marketing claims that appear to be ticking the right boxes. This will also give you an idea about the features it offers. Also, don't forget to read about its customer support team.
The ideal host should offer 24/7 support for free, so verify its operating hours and check if a phone number can help you get in touch when required. You might also be asked to provide your name, email ID, and other contact details for a call-back.
The Impact Hosting has on Rankings
Undoubtedly, the wrong web hosting service can negatively impact SEO rankings. But one of the good things about it is that website owners can easily switch hosts within no time.
Just follow the guide provided above to choose a reliable web host. If not, you must be prepared for a higher page load time, downtime, and poor SEO rankings.
Remember, you need to optimise your site to improve its performance and user experience; only then will Google Search engines rank it higher on the first page of results. So, your priority should be finding an SEO-friendly host for your online site.
We believe the best host for SEO is the cloud-based hosting provider since it reduces web page load time and improves uptime to boost long-term rankings.