Are you searching for a unique eCommerce business idea to catapult your online store's growth in the coming year? We've got seven of the most exciting study and stats-based concepts!
B2C eCommerce has never been more popular. According to data from Statista, there were over 2.14 billion online buyers across the globe by the end of 2021.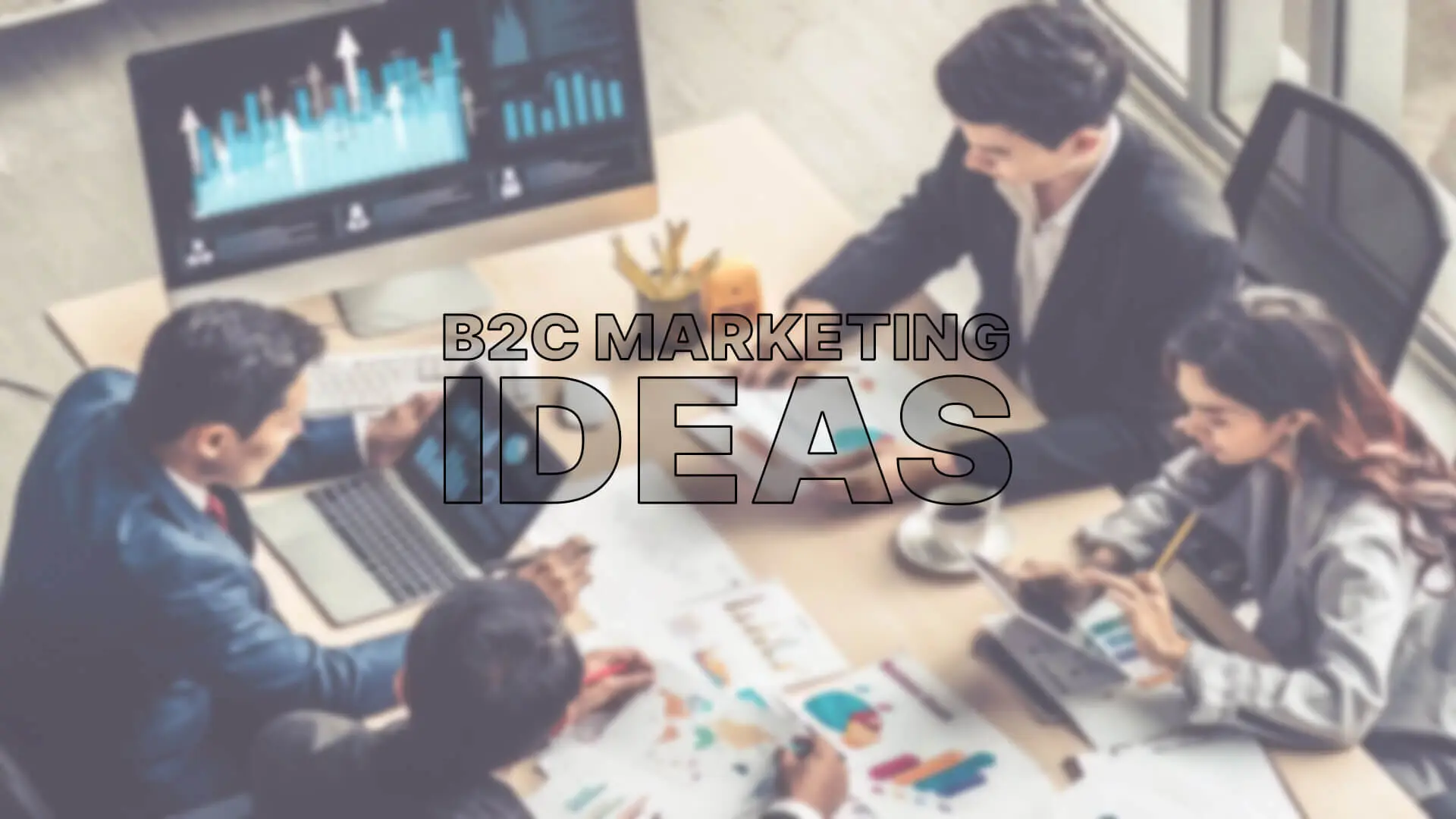 The eCommerce industry has grown rapidly as modern technology has advanced. The global pandemic of 2020 fuelled this growth further as consumers sought new ways to shop safely and conveniently without leaving their homes.
Optimising your marketing strategies is key to running a B2C eCommerce store. It would be best if you did this to attract your target audience, get them onto your website, and compel them to purchase your products and services.
The upcoming year promises to be the most robust yet for eCommerce businesses around the globe. So, there's no better time to explore some of the most effective eCommerce marketing strategies to boost your business.
Understanding B2C eCommerce

Before we plunge into the finest ideas for your own online store in 2024, it's crucial to comprehend what B2C eCommerce entails and how it stands apart from B2B commerce.
B2C, or business to consumer, commerce relates to enterprises that occur directly between companies and their consumers, who are end users of their services and products.
B2C eCommerce refers to business-to-consumer transactions that take place online. Consumers buy products and services from businesses for personal use in these transactions.
This differs from B2B, or business-to-business, eCommerce. In B2B marketing, businesses sell products and services online directly to other companies rather than individual end users.
How to Boost B2C eCommerce in 2024
Now that you've learned the basics let's dive into how to boost your B2C eCommerce growth in 2024 and beyond with these tips.
1. Create a Social Media Marketing Strategy

There are few more powerful platforms to promote your B2C eCommerce business in 2024 than social media platforms like Facebook, TikTok and Instagram. Social media can help you reach an international audience within your niche.
At the same time, you can engage them with tailored ads and content designed in line with their interests and demographics. If you don't yet have a social media marketing strategy for your website, now's the ideal time to start developing one.
A recent study by WeAreSocial and Hootsuite found that there are over 4.62 billion social media users, accounting for over half of the global population. This highlights the significant role of digital marketing in today's business landscape.
The study also found that social media is a highly effective tool for generating web traffic, boosting brand awareness among target audiences, and increasing engagement with your consumers.
You can use social media platforms to benefit your business in many ways. Social media sites can advertise your products and services, engage with your customers personally, and build authority, trust and credibility for your brand.
It can also be used to research, identify and reach out to your key target audiences to ensure that you're engaging with the people most likely to buy what you offer.
The key to building a successful social media strategy for 2024 is researching where your target audiences spend most of their time online. Identify the social media platforms they use most frequently. Then, focus on advertising on those specific platforms to maximise your chances of getting noticed by the right leads.
2. Try Pay Per Click (PPC) Marketing

Pay Per Click marketing is a digital advertising strategy that uses paid advertisements to get your brand noticed online. It can be helpful for both new and existing eCommerce websites. Especially if you're running ads on the platforms your target audiences use most frequently.
You can use PPC marketing to place your online store, services and products directly in front of your audiences to boost your brand's visibility, recognition, and credibility. It's a fantastic tool to get your products seen by the right people. Plus, it helps to bring in consistent revenue while working on more involved social media and organic marketing strategies.
When it comes to marketing, it pays to understand the latest B2C marketing trends that will affect the global eCommerce space in 2024.
According to Hubspot, there are five key trends to pay attention to in the coming year.
Short-form videos are poised to become a marketing powerhouse; consider Instagram reels, TikTok shorts, YouTube shorts, or online courses. You will want to create attention-grabbing videos that captivate and compel your audiences within just a few seconds.
Influencer marketing is expected to remain relevant in 2024, although the types of influencers brands choose to partner with may differ. Previously, brands have focused on the biggest, most renowned influencers in their advertising campaigns.
But data suggests that micro-influencers with fewer than 100,000 followers may provide more clout.
Other new marketing trends to watch out for include audio content like podcasts and recordings and a keen focus on social responsibility as a key driver of purchase decisions. The use of classic inbound marketing rather than outbound approaches that broadcast brand messages to targeted groups of consumers is one to watch.
Hubspot notes that over 80% of marketers plan to retain their 2022 budgets or add more investments to their inbound marketing strategies in 2024.
3. Boost Your Site's Online Visibility with SEO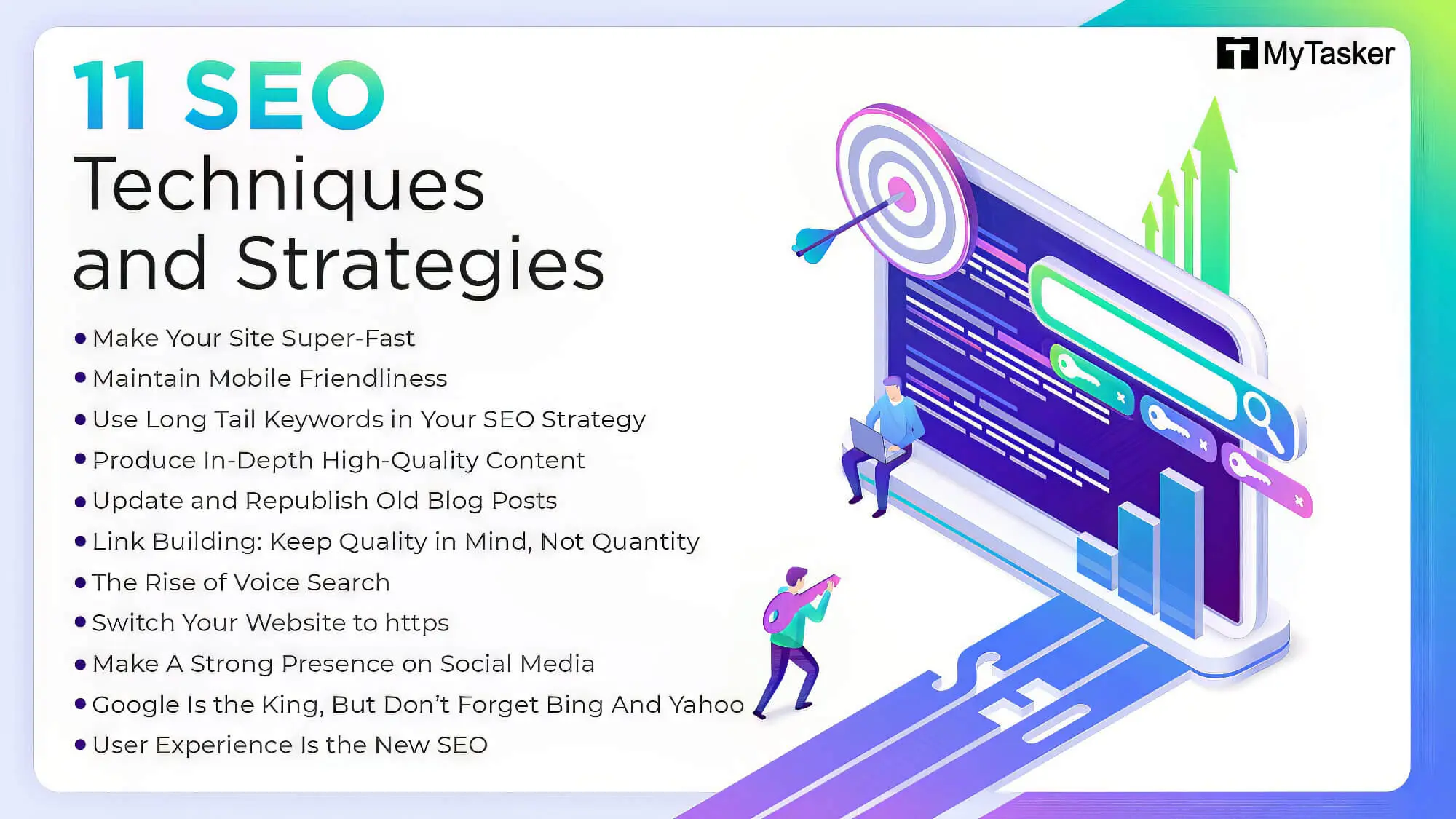 Around 93% of today's online experiences start with a search engine like Google or Bing. This makes search engine optimisation (SEO) an essential component of your eCommerce marketing strategy.
SEO strategies ensure you use the right keywords to attract your core target audience. This helps to get your website ranked by search engines and get your site and content seen by as many people as possible.
Optimising your site for SEO requires strategically using keywords relevant to your brand, product, services, and location. Your SEO content strategy should also involve the creation of clear, concise and accurate product descriptions.
This will make it easier for potential customers to find the products online or on eCommerce platforms like Shopify when searching for similar items using search engines.
4. Design with Mobile Users in Mind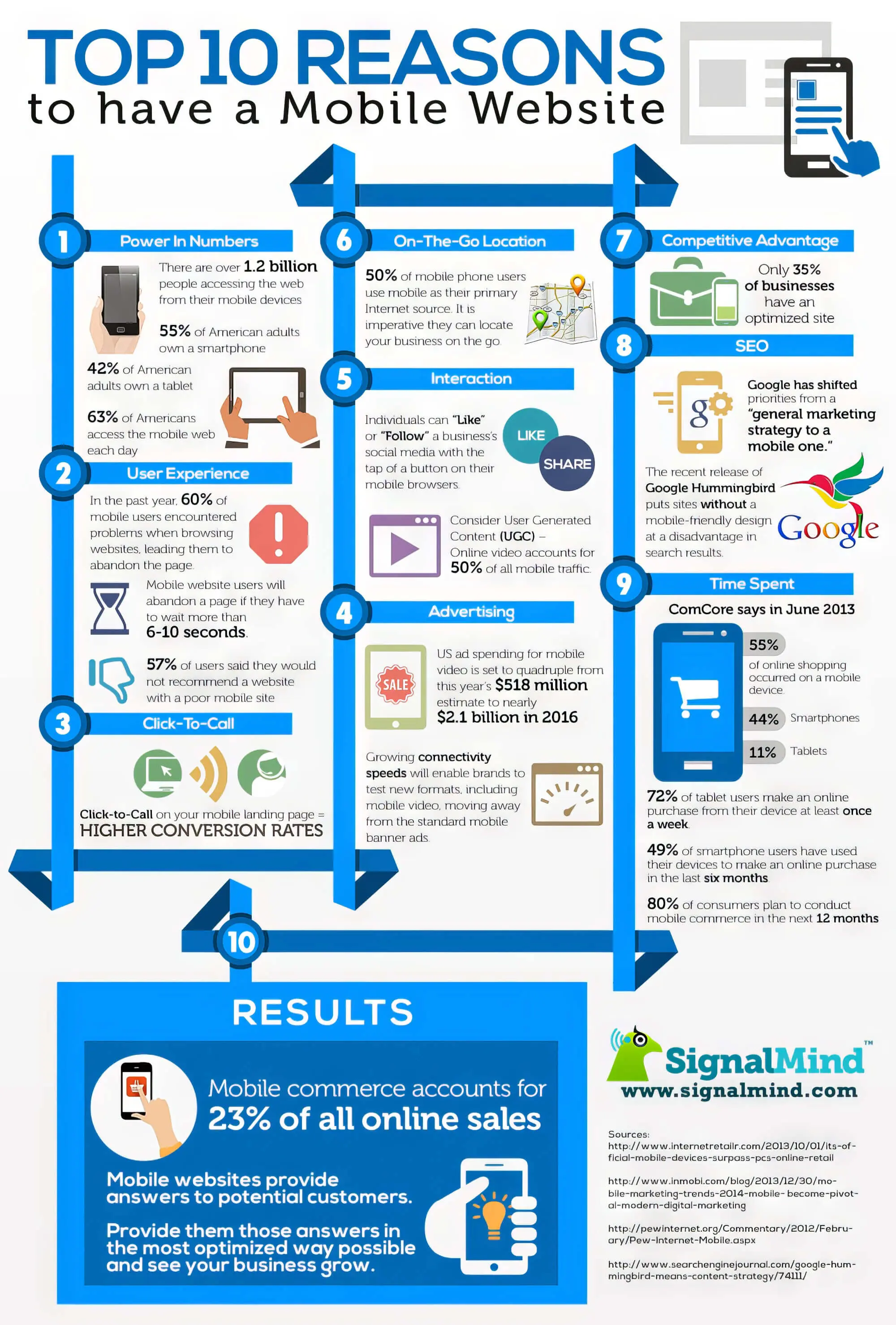 More internet users than ever before are making purchases using mobile devices like smartphones and tablets. More than 55% of the global eCommerce traffic in 2022 has come from mobile devices. This highlights why you should take your site's mobile functionality seriously to maximise your conversion rates and sales in 2024.
Your business's website must be optimised for a range of mobile devices. It needs to offer a responsive design that boasts easy navigation and a range of functions on smaller screen sizes without distortion or a lack of functionality.
You're losing out if your website doesn't optimise on mobile devices. Potential customers visiting your site via mobile for the first time may click away without even considering using your desktop site to make their purchases instead.
This could lead to a significant loss of potential customers. That's why it's essential to ensure that your website loads quickly and works efficiently on various smartphones and tablets.
5. Optimise Your Website's Layout

Your website is the foundation of your eCommerce store and the face of your brand. It's arguably the most important platform through which you can represent your business to leads and customers.
If its design or functionality is lacking, you may miss out on valuable opportunities to convert members of your target audience into paying customers.
A well-designed, user-friendly, up-to-date website with an appealing design and layout can attract and engage your audience. Every aspect of your site—from loading times to its visual design elements, menu layout, content, value propositions, calls to action and messaging—plays a role in encouraging visitors to purchase from you.
If visitors to your website struggle to find the product they are looking for or the information they need, they will most likely click away and visit one of your competitor's websites instead.
Building a site that is easy to navigate, logically laid out, and efficient will deliver an enjoyable and memorable customer experience, motivating your customers to buy from you and recommend your business to others.
There is a multitude of website builders available. However, if you're aiming for a more professional aesthetic for your online store, consider engaging the services of an eCommerce website design agency.
6. Use Shipping Expenses as a Marketing Tool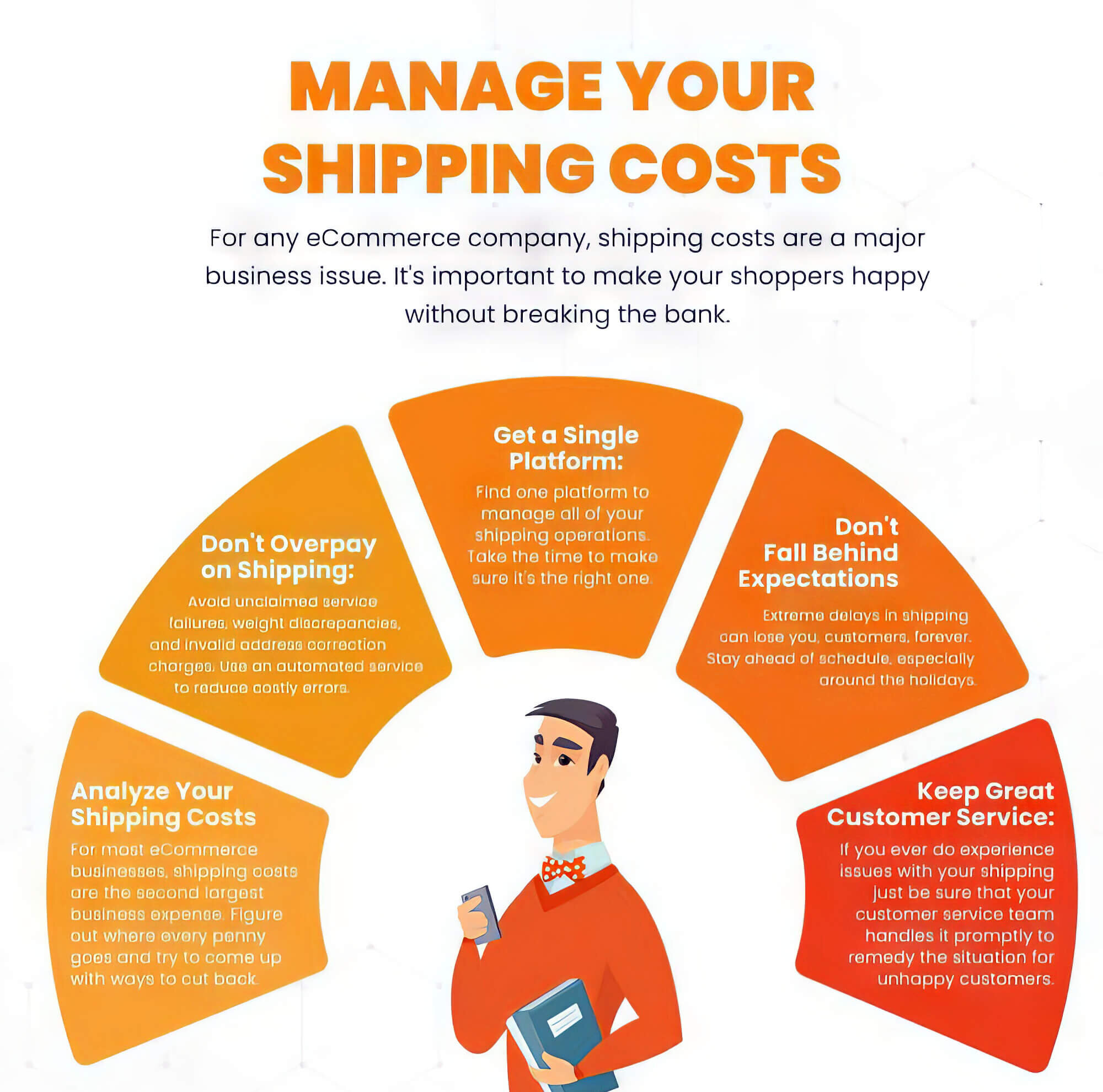 Shipping costs can be a make-or-break factor in your customer's decision to purchase from you. Data from Shopify shows that nearly 69% of online carts are abandoned, with high shipping charges playing a significant role in this trend.
If you want to give your business an edge over its competitors, one of the best methods is to use shipping costs as a strategic marketing tool. You could, for instance, offer free local or international shipping for all orders of specific value. Or you can provide discounts to buyers who choose expedited courier services.
When you use shipping expenses as a marketing tool, you can reinforce the idea that your customers can experience real value when buying from you. All whilst enhancing the shipping experience at the same time.
If you know how to track business expenses related to shipping and can discount your rates without negatively affecting your bottom line, this strategy is good. It can help boost your sales figures and enhance customer satisfaction. It may also encourage buyers to purchase above a certain price threshold to take advantage of free or discounted shipping, increasing your potential profits even more.
7. Expand Shipping Internationally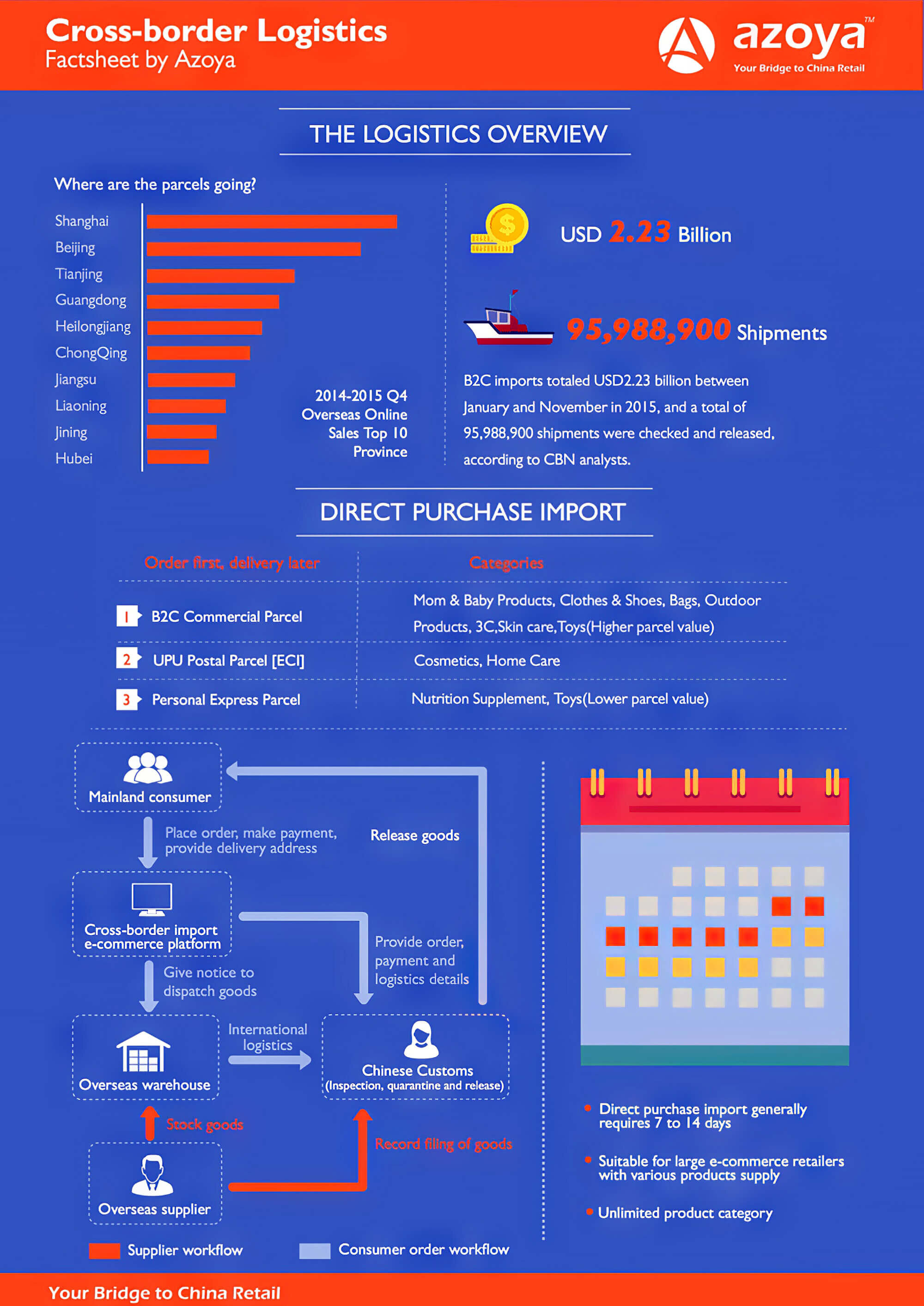 International shipping is a great way to reach new target audiences and markets whilst simultaneously growing your customer base. The internet has made the global market more interconnected than ever. As a result, the international trade industry continues to experience annual growth, with Business Wire noting that cross-border online sales could rise by more than $55 billion by 2026.
Though offering international shipping to your customers can be complex, this simple service can significantly expand your reach and potential income for your eCommerce business.
Using a third-party logistics (3PL) company to fulfil international orders can simplify and streamline the process. This gives you an advantage over your location-limited competitors and helps you to break into new foreign markets with your products and services.
Profitable eCommerce Business Ideas for 2024
If you're yet to launch your eCommerce business but are planning to do so in 2024, it's worth exploring these profitable business idea trends that are currently in high demand.
These sectors are expected to display some of the strongest demand and sales rates in 2024. This makes it well worth considering when designing your B2C eCommerce business model.
Pet care products
Data from a recent Research and Markets report shows that the pet care market is expected to grow at a compounded annual growth rate of 7.4% to reach a value of over $332 billion by 2026. The COVID-19 pandemic has seen families spending significantly more time at home. This has resulted in a rise in pet adoptions over the past few years and a concurrent rise in the demand for pet care products.
There are many different niches within this broader umbrella on which you can base an eCommerce business. Pet health supplements, pet toys, clothing and accessories, organic and premium treats and foods, training supplies, and CBD oils are just a few verticals.
Skincare and beauty
The skincare and beauty industry is one of the largest and most valuable in the world. It's expected to be worth $805.61 billion by 2023. Demand for skincare and cosmetics products is growing thanks to the rapid rise of the self-care movement. This highly competitive industry still has plenty of opportunities for eCommerce businesses.
The most successful beauty and skincare eCommerce stores target a specific niche—such as natural, organic and vegan skincare products, for example—to capture a particular target audience.
This sector's most lucrative niches include vegan skincare and cosmetics, anti-aging products, and cruelty-free cosmetics. Cosmetics containing trendy active ingredients like niacinamide, hyaluronic acid, squalane, retinol, and ceramides are also in ever-growing demand.
Home office supplies
Millions of people across the globe are now working from home. Compared to a few years ago, remote work is now becoming the norm. Even though the pandemic is now under control, the work-from-home movement is expected to surge into 2024 and beyond. This provides a great opportunity for eCommerce businesses selling home office furniture and supplies.
Some of the best niches and products to choose from include laptop stands, adjustable desks, office chairs, ergonomic office accessories, computer accessories, home office wear, and other work supplies like microphones, cameras, and portable printers and scanners.
Smart home products. IoT-connected devices are becoming increasingly popular among homeowners around the world. The global IoT market is expected to reach nearly $5.1 billion by 2025. Devices like the Amazon Echo are experiencing burgeoning demand, making them a profitable prospect for any B2C eCommerce store that can sell them to the public in 2024.
Eco-friendly and organic home products. Today's consumers are becoming increasingly more conscious about the products they choose to use in their homes. There's a growing interest in natural, sustainable, and environmentally friendly cleaning products, skincare products, and alternatives.
eCommerce sites that meet this demand can benefit significantly from a market that will boast a global value of $2415.90 million by the end of 2028.
Focus on stocking and selling products made from clean, pure, safe and organic ingredients that are safe for children, pets, people with allergies, and sensitive ecosystems.
The Power of Personalisation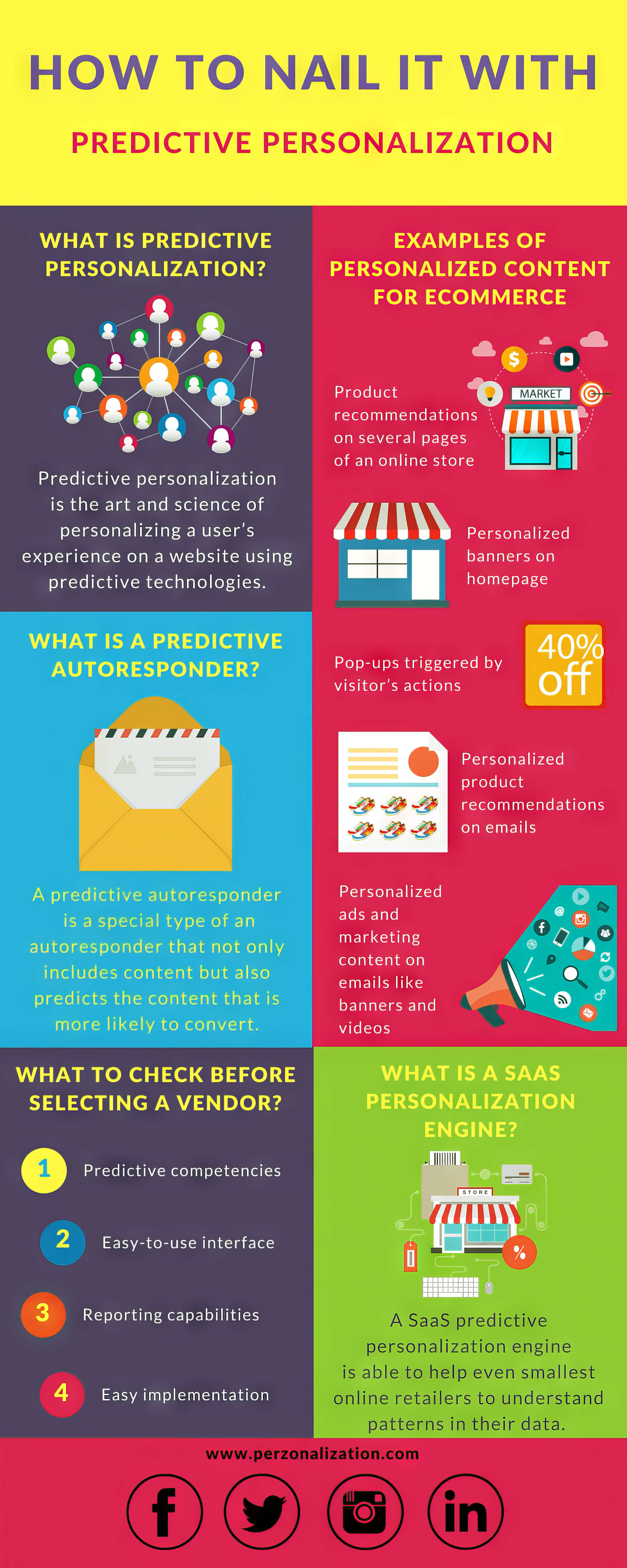 Another 2024 eCommerce marketing trend worth mentioning is personalisation. Dubbed the 'new norm' in marketing, consumers today expect to be welcomed digitally and treated with a personal touch by the brands they interact with. Research by Forrester notes that 76% of customers will continue doing business with a brand that makes them feel personally and meaningfully appreciated.
The key to success when it comes to personalisation is using customer data to your advantage. In doing so, you can understand your customers' purchase behaviours, on-site behaviours, marketing channel engagement, and direct feedback. Most customers will hand over their information to help you delve deeper into the data as long as they extract value in return. If you can deliver an exceptional customer experience through this data, you can retain more customers in the long run.
Building a Successful eCommerce Business in 2024
Suppose you want to create a thriving and profitable B2C eCommerce business in 2024 and beyond. In that case, it's essential to pay attention to modern consumers' expectations and preferences to provide a competitive customer experience. Every aspect of your brand's online presence must be tailored to your target audience's needs, from its social media channels, PPC ads and SEO to its site layout, mobile compatibility, and shipping options.
Doing this will effectively engage them, attract them to your website, and convince them to purchase what you offer.
Now is a perfect time to start if you haven't yet established your eCommerce store. The eCommerce industry has never been more widespread. Do research, discover a popular, in-demand niche with an international target audience, and create an eCommerce site that caters to their requirements for the best results.