Have you considered starting an online business by selling products through an online venture, building a successful eCommerce business, or taking your existing brick-and-mortar company online? You couldn't have chosen a better time if you wanted to make money by selling online.
In 2021, online stores recorded massive eCommerce sales, generated $4.92 trillion and were projected to raise $5.545 trillion in 2022. More importantly, sales channels in eCommerce are forecast to account for 95 per cent of all international purchases by 2040.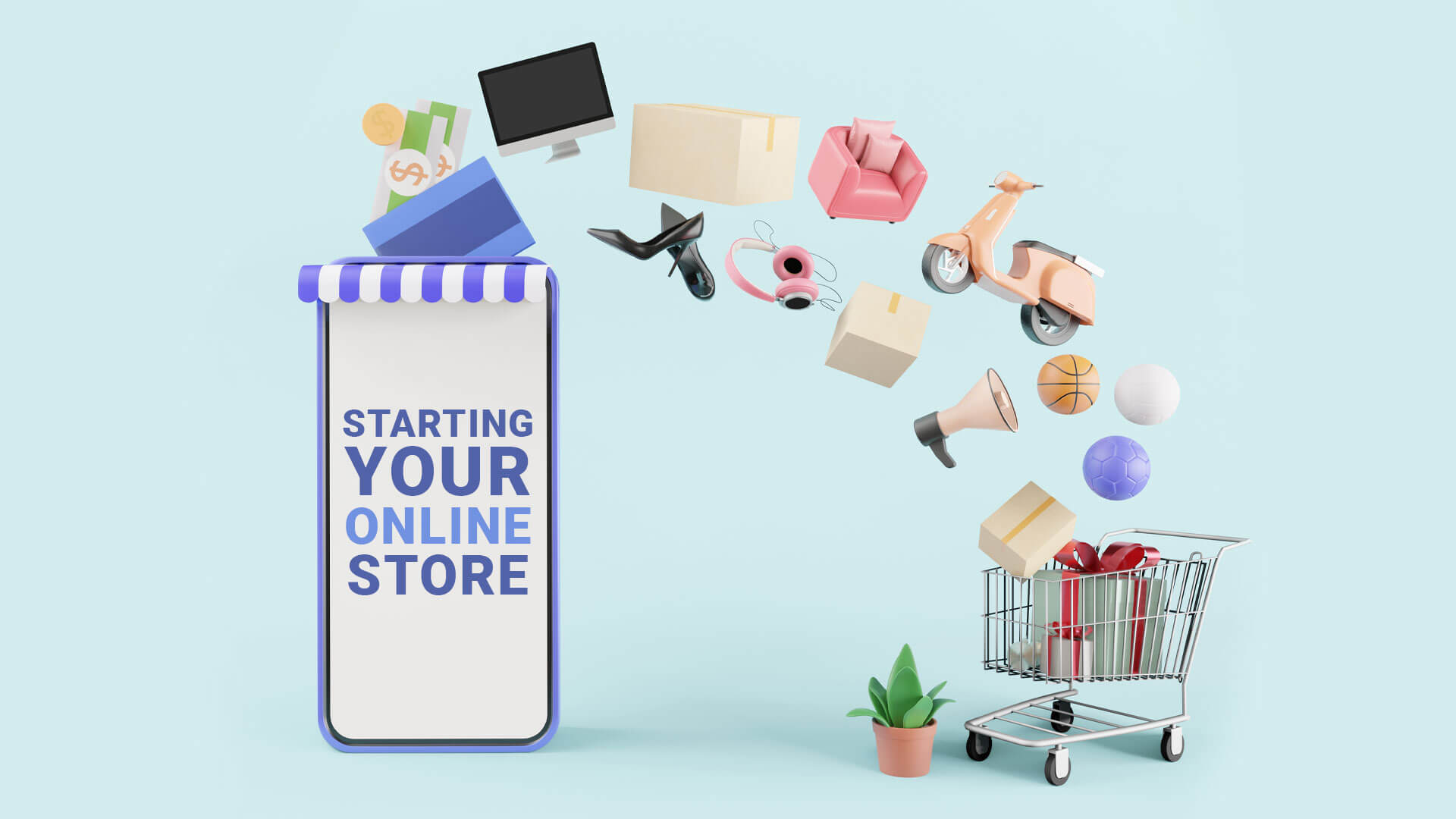 In this article, our table of contents outlines what you'll learn:
The requirements to start an eCommerce business
The best eCommerce store ideas
eCommerce best practises
Steps to creating your eCommerce business
In addition to everything else, you should know how to take advantage of the ongoing retail revolution.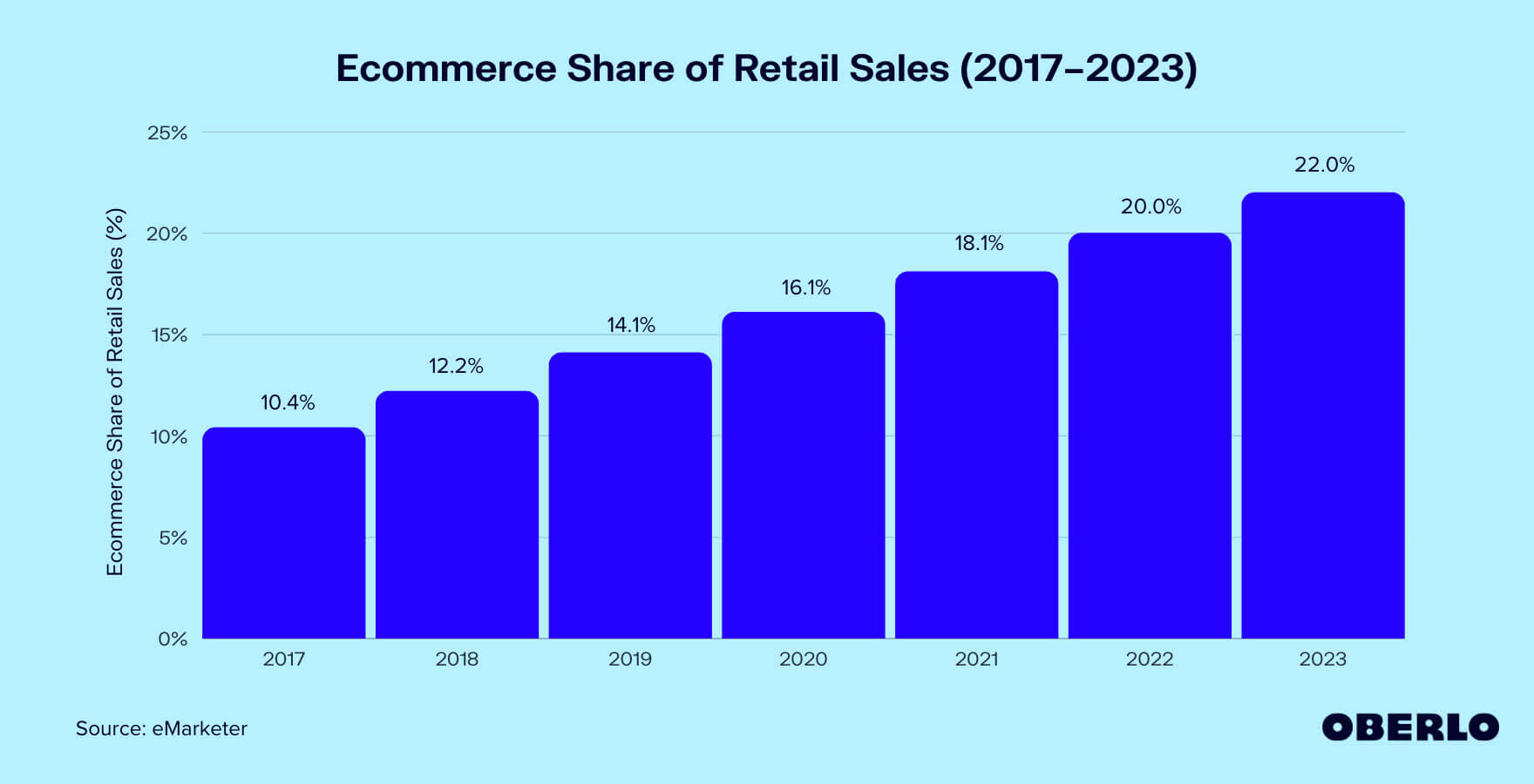 The Requirements For Starting An eCommerce Store
Step 2, understanding how to create an online store, is our guide to the initial requirements. Before we dive into the more detailed aspects and marketing tools of starting your business online, there are three basic requirements for starting an eCommerce website:
A computer
A domain name
A website builder
The cost and requirements of building an eCommerce solution business have gone down significantly over the past few years. Today, small businesses can get started in the eCommerce sector for under $20 with some platforms. But, it is essential to remember that the cheaper the platform, the lower its performance.
You don't need prior experience running your own eCommerce business or advanced training or technical skills. But there are a few other essential requirements you will need:
Inventory
You must decide whether you want to use marketplaces like Amazon, wish to keep your inventory or opt for drop shipping. This will determine your business model and how much eCommerce stores will need to invest in building your inventory before launching your store. Each option will have its advantages and disadvantages.
You can control and ensure the high quality of your products' packaging with your inventory, which helps build your brand and identity. You can include customised messages and even handwritten notes with your products.
To begin stocking your inventory as a third party, we recommend investing at least $1,000 from your budget, especially for small businesses buying from a supplier outside their state or country. Having at least a week's supply on hand will ensure your eCommerce business runs smoothly in an emergency.
If you choose to have your inventory and buy from a local supplier, you'd require an investment of at least $100. For an eCommerce site, storing your inventory incurs the following costs:
Storage space
Packaging
Shipping
Dropshipping is a form of retail where you don't hold any products in stock. Whenever a customer orders the products you want to sell in your store, you start the process of selling online by sending it directly to a supplier. The supplier's responsibility is to deliver the product to the customer. It saves you the cost of renting a storage facility, packaging the items, and delivering them.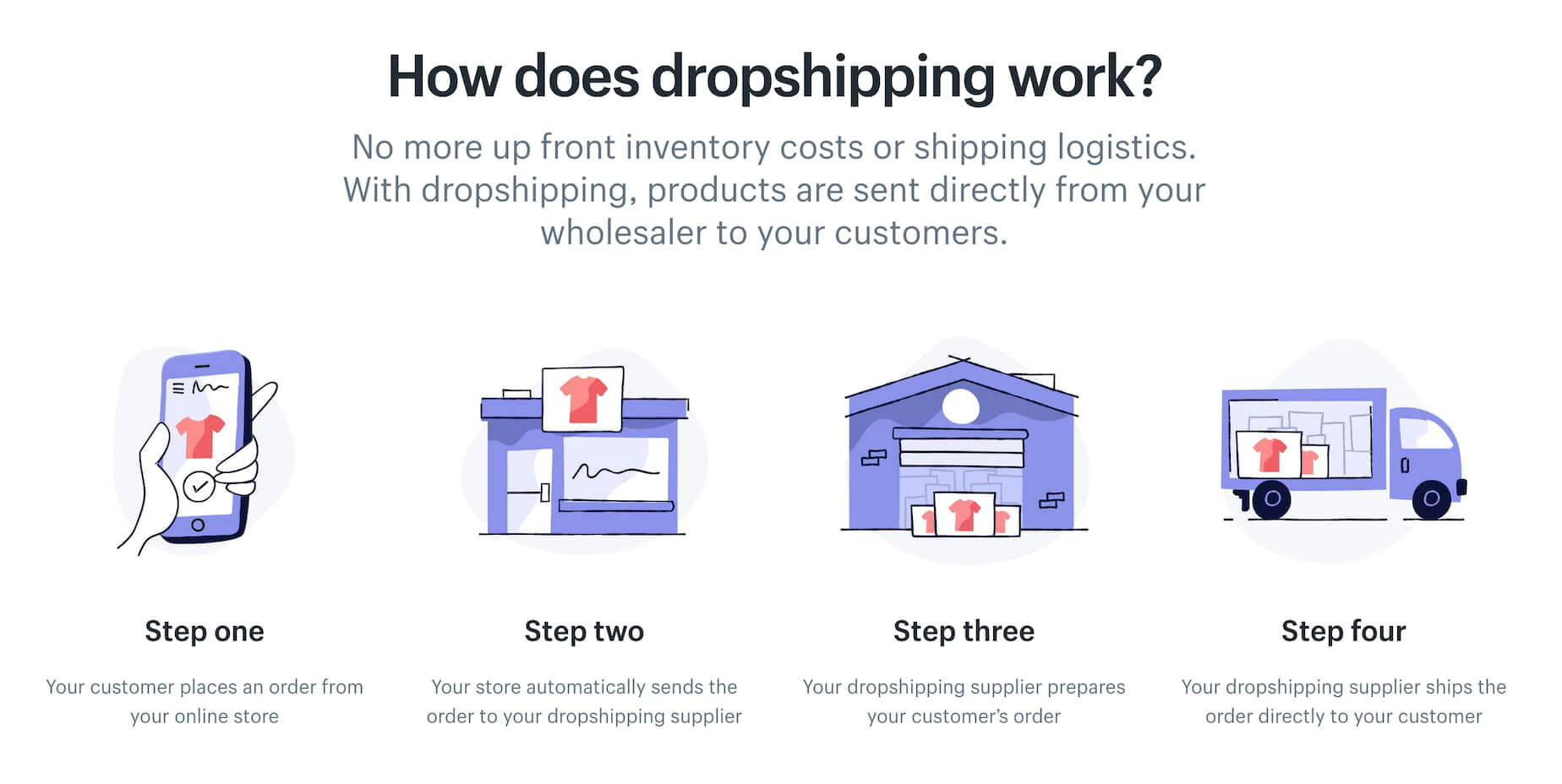 Marketing
Your new eCommerce store requires a marketing budget for strategies like email marketing. Create an account, start setting up your payment options, and begin displaying PPC (pay-per-click) ads via Google AdWords or Facebook. It is recommended to work out a reasonable budget before you begin to advertise on these platforms.
Top 3 eCommerce Store Ideas Of 2024
1. Custom-Made Apparel
The apparel market is on a surge and is estimated to grow to $2.25 trillion by 2025. T-shirts, hoodies, socks and other apparel can be custom-made with slogans and unique designs, making them great eCommerce ideas.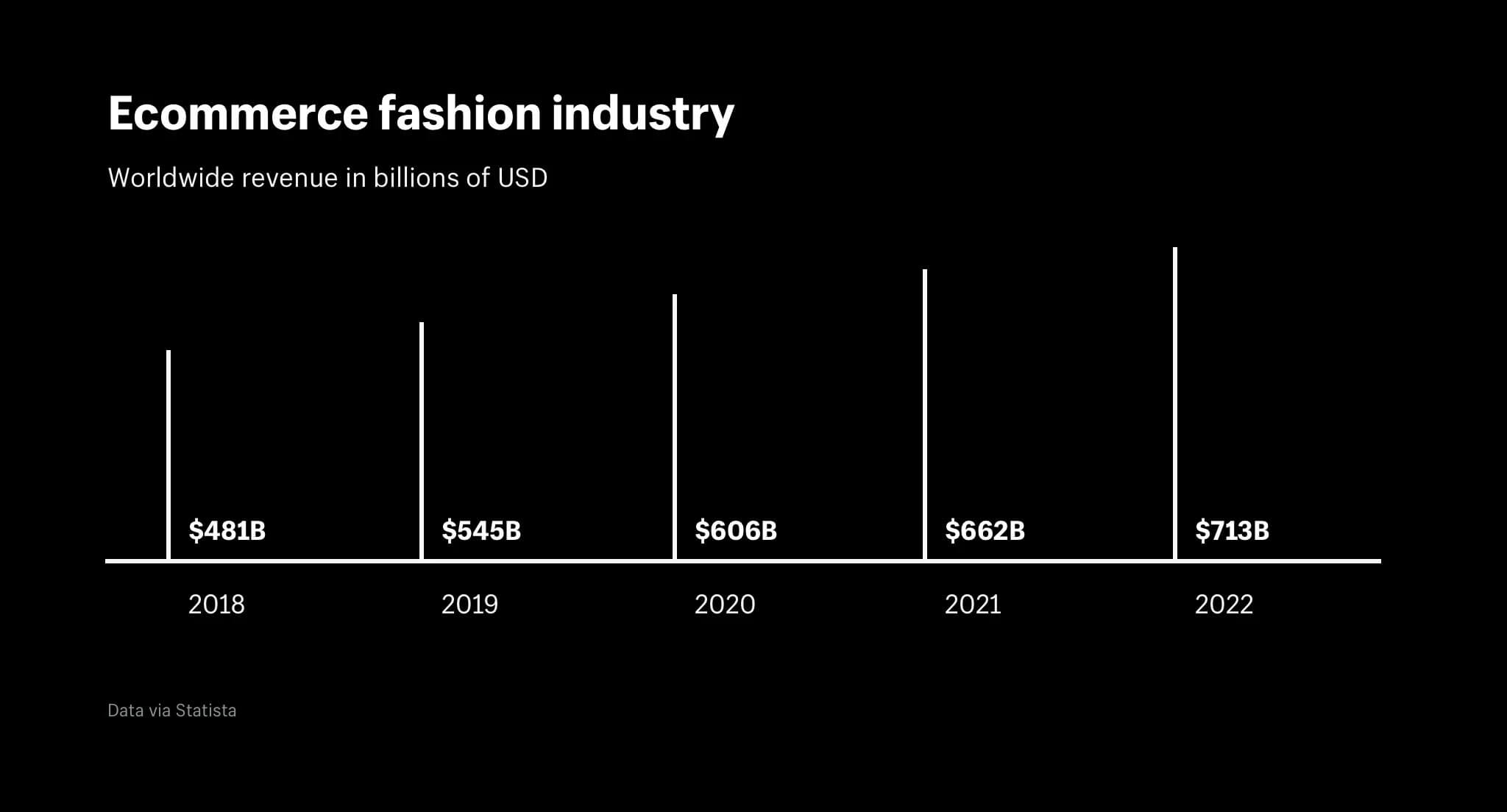 2. Toys And Games
Different kinds of toys and games have a large and growing market. In addition, the market share is expected to grow by 1.7 per cent by 2025.
Toys made from natural, environmentally friendly materials, educational toys, and arts & craft supplies are all excellent ideas for eCommerce business stores in this current market.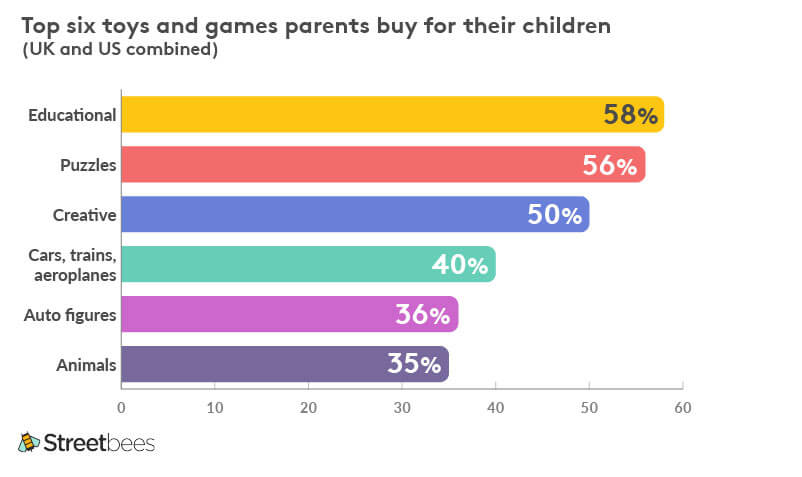 3. Eco-Friendly Products
By 2030, it is projected that the market for eco-friendly products will reach $74.64 billion. Starting an online store that sells eco-friendly versions of everyday supplies is a great idea, given the growing awareness and preference for green and sustainable products.
Select an eco-friendly product from among various options, and remember to promote the environmentally sustainable attribute.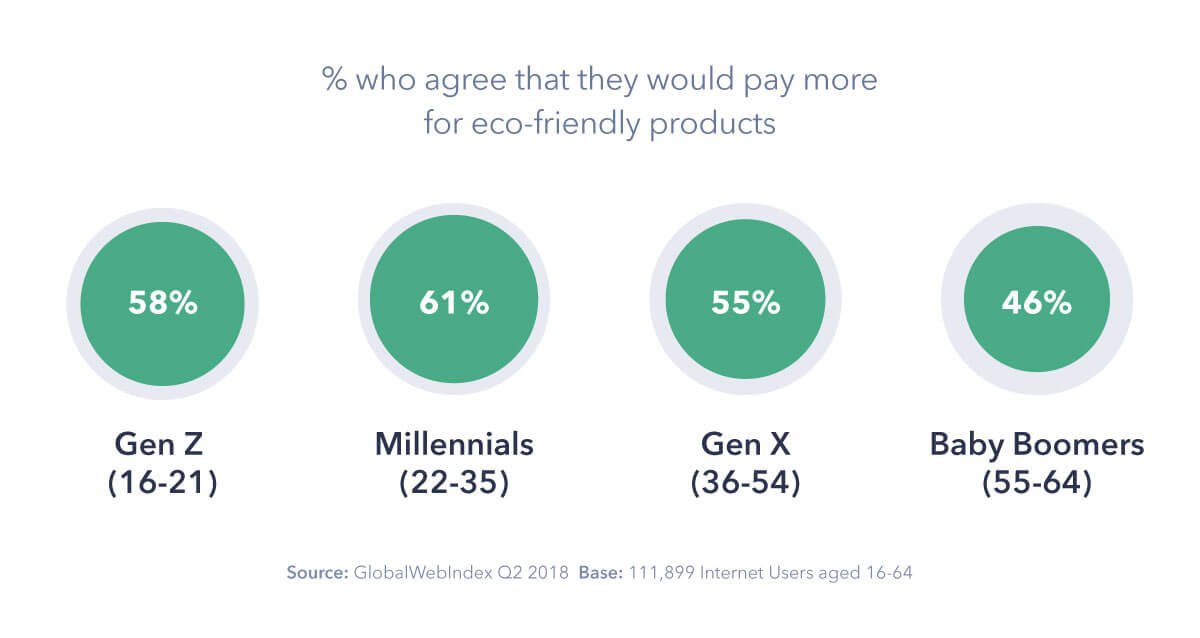 eCommerce Best Practises You Should Adopt For Starting an Online Store
1. Optimise Home Page's Loading Speed
Step 6 in our guide is understanding load time. According to Google's research, users are highly likely to leave a web page that's slow to load. When the page's load time increases from one second to 10 seconds, bounce rates increase by 123 per cent. Most site visitors will leave the site within three seconds if the page hasn't loaded, so optimising your website's speed is a must.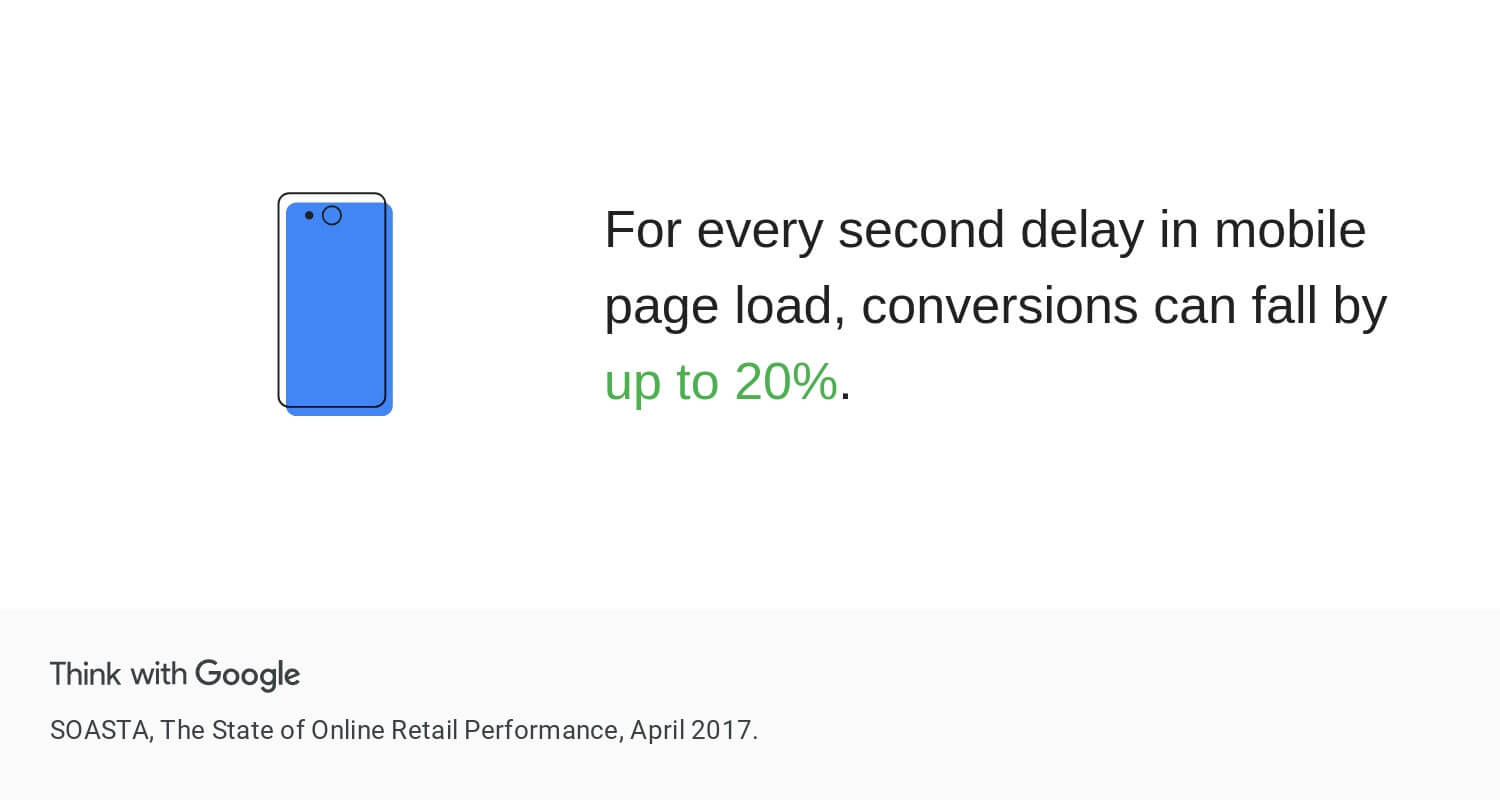 Here are some of the best practices to speed up your store's home page:
Compress Large Images
One of the major reasons for a slow loading page is large image files. Compression tools such as Website Planet or Smush can reduce these files.
Optimise Your HTML
One way to improve the speed of your HTML (HyperText Markup Language) is to remove redundant code and shorten it where possible.
Enable Caching
The browser can remember site elements like photos and logos by enabling caching. As a result, pages load faster because the browser retains the features and doesn't have to reload them every time.
2. Enable Easy Search And Navigation
Searching for specific products and navigating your eCommerce store should be fast and easy. It is essential to include an in-site search bar on your store's home page.
The search bar, other menus and toolbars should be positioned where the users are accustomed to finding them. An intuitive, logical website design enhances user experience and conversion rate.
3. Highlight Your Best Selling Products
Offering trusted products to your store's existing customers's home page lets users know they're on a great brand's website. This results in users shopping for the most popular products and browsing the rest of the catalogue.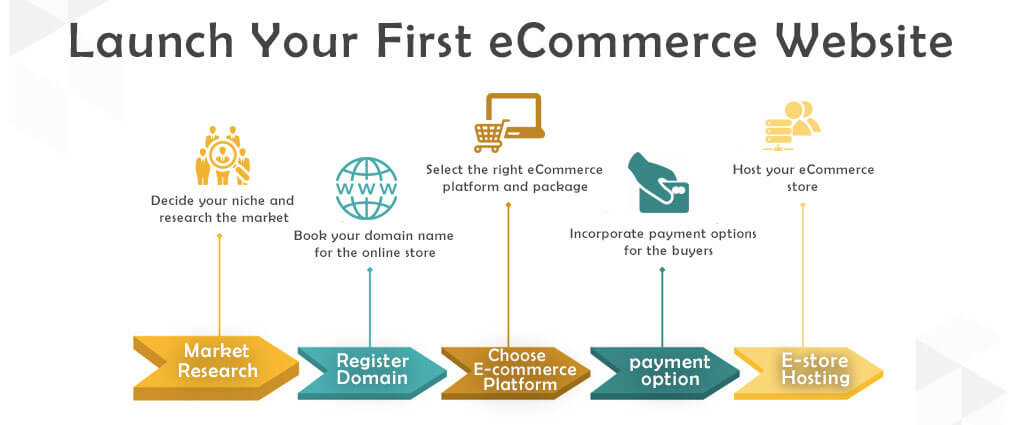 4. Find A Profitable Business Idea
Unless you feel the need to start, or want to take your existing brick-and-mortar business online, you must find profitable eCommerce ideas. You should identify your target market or niche first. The best thing you can do to increase your chances of success is to pick a niche that you enjoy or have worked in the past.
After you select a niche, you should look for business ideas that meet the following criteria:
Solve an unmet/unresolved demand/problem in your niche.
Sell a product/service that the consumers will be willing to pay for.
Make your product affordable for your target consumer demographic.
It is highly recommended to avoid picking business ideas that do not meet these criteria.
You can identify productive business ideas by studying your niche's current and projected trends. A good example is disposable gloves — the fastest growing eCommerce category in the US after the onset of COVID-19.
eCommerce products can broadly be divided into three categories. The three groups are:
Physical Goods
Tangible objects are among brick-and-mortar stores' most popular eCommerce product types. These require a manufacturer/supplier, a physical warehouse for storage, and shipping arrangements. If you choose to sell physical goods and want to create a realistic estimation, you must consider all the operational costs when calculating the profit.
Digital Products
Various digital products include e-books and online courses (audio, audio-visual, and text-based). Unlike physical products, these don't need to be delivered or stored. As a result, the margin of profit is higher.
The most significant consideration when selling digital products is what potential customers might think is pricing them correctly. E-books, for instance, often cost a fraction of the price of hardcovers. But, customers often consider them less valuable.
Researching the costs of similar, successful products in your niche is a clever way of putting a price tag on your digital products.
Services
Today, you may want to consider popular eCommerce products such as online coaching, hobby classes, and professional consultations. Experts in any field can profit by customising their services for online consumers.
As you can only extend services for a set number of hours each day, profit margins are small and typically associated with selling a service.
5. Familiarise Yourself With Online Business Laws
Online businesses typically require fewer permits and licences than brick-and-mortar businesses. But the laws can be drastically different. So, before you start creating an eCommerce online store, look into these legalities:
Licencing and permits required to operate your business
It would help if you determined which legal structure is best for your eCommerce business — a corporation, a limited liability company, or a sole proprietorship.
Inspections that your products or services must pass
If a sales tax licence is required
Regulations regarding the hiring of staff or contractors
If you plan to sell your products or services internationally, you'll need to check their eCommerce business laws.
6. Research Your Niche Market
Researching the market will help you validate your business ideas. You'll also understand your product's demand, competitors' products, and pricing.
Start by checking the search engines' result pages result pages (SERPs) for the product or services you wish to sell online. Pay attention to the top businesses and the content with the highest ranking.
As a result, you will be able to gauge the level of search engine optimisation you need for your competition and gather information for developing your marketing strategy. By identifying the type of content your target customers prefer, you will also improve your site's SEO.
Next, you should research your competitors. Look Specifically at their primary products offered in one place on their online shop to sell or ventures, the amount of money they are making and the customers' reviews. This will help you identify the best products, set realistic sales targets, and avoid your competitors' mistakes.
Another crucial aspect of market research is keeping track of the top-performing keywords in your niche. Here are some of the best keyword research tools you can use:
Step 7. Define Your Target Customer Base and Start Building Relationships
When you clearly understand your target audience, you can tailor your product's presentation, pricing, etc., to fit their preferences. To do this, you will need two types of customer data:
Demographic Data
This includes your target customer's socioeconomic traits such as ethnicity, age, gender, job, salary, etc.
Psychographic Data
You'll find psychological traits in this category, such as interests, values, beliefs, etc.
A combined study of these two will help you identify the customers' budgets, preferences and purchase triggers.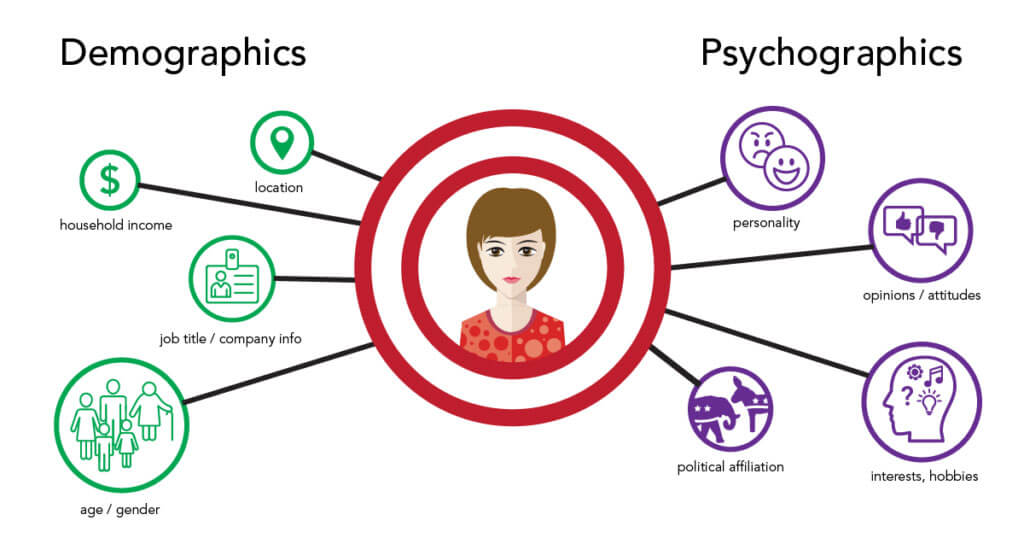 8. Source Your Products
Before creating a website to sell products or services, you must make all the arrangements to ensure it is ready to be designed.
There can be no compromise on quality. Ensure the quality is optimum for your price range, whether you are manufacturing yourself, dropshipping or working with a wholesaler.
9. Define Your Brand
As business owners, remember that your brand and business name include everything from your company name, values, and logo to the voice and tone of your communication.
Clearly defining your brand will help you achieve visual, tonal and ideological consistency in everything from your product's design and packaging to marketing. Making your brand recognisable and gaining the customers' trust is vital.
When defining your brand, you must pay attention to these factors:
Goals and values of your business, and possibly name ideas
Demographic and psychographic information about your target market
Choosing the right style for your products/services
For example, your brand's visual and conversational style should be exuberant and casual if you sell skateboards. But, if you are offering an online literature course, your brand's visual style and tone should be educational and formal.
Once you've clearly defined your brand's style and tone, make sure it's reflected in these areas:
Photos and graphics
Colour scheme
Typography
Page layouts
Promotional materials
Onsite content
Blog and social media content
10. Build Your Own Online Store
You can set up an online eCommerce store using an eCommerce website builder or opt for an eCommerce business platform. A user-friendly eCommerce website builder often has low transaction fees builder allows you to create your online store without professional coding. The output is an intuitive, functional website that satisfies the varied needs of an eCommerce business. While this is an excellent option for beginners, you will want to consider custom programming for your website as your store grows.
On the other hand, an eCommerce business platform is a good solution for selling your products or services online. It has all the features of the best eCommerce website builders. eCommerce business platforms are typically more flexible in customisation and have more advanced security systems.
Website builders for eCommerce often come with a free trial period and are more economical than eCommerce platforms. So, if you're looking to create a budget-friendly eCommerce store, we recommend you opt for one of these website builders:
If you don't have a budget limit and desire greater customisation and support, we suggest choosing one of the following top eCommerce platforms:
Wix eCommerce
BigCommerce
Shopify
11. Build Your Product Catalogue
Once you've selected a website builder or eCommerce platform and picked a theme, you'll need to create your product catalogue, add product details and establish payment methods. Be sure each product has a unique, detailed description. And incorporate keywords relevant to each product in the content.
According to SEMrush, up to 8 per cent of users report a lack of confidence in eCommerce store owners should note that businesses with poor content, product images and descriptions.
Here are some ways you can improve the content of your store:
Use high-resolution product photography
Include the image zoom tool
Include product images from different angles
Use thumbnails with product details
Include original, accurate product descriptions
Use bullets to summarise the main features
Include the brand name and product name in the descriptions
Include recommendations for the product's care and use
Include user reviews and ratings
Mention technical specifications and size guide
12. Set Up Shipping Method
Fast, reliable shipping service combined with excellent customer service is imperative to the success of your eCommerce store. Free shipping, an aspect of modern online shopping, is the number one reason users shop online, with 85 per cent preferring it to regular shipping. Additionally, shipping costs are one of the leading reasons for cart abandonment.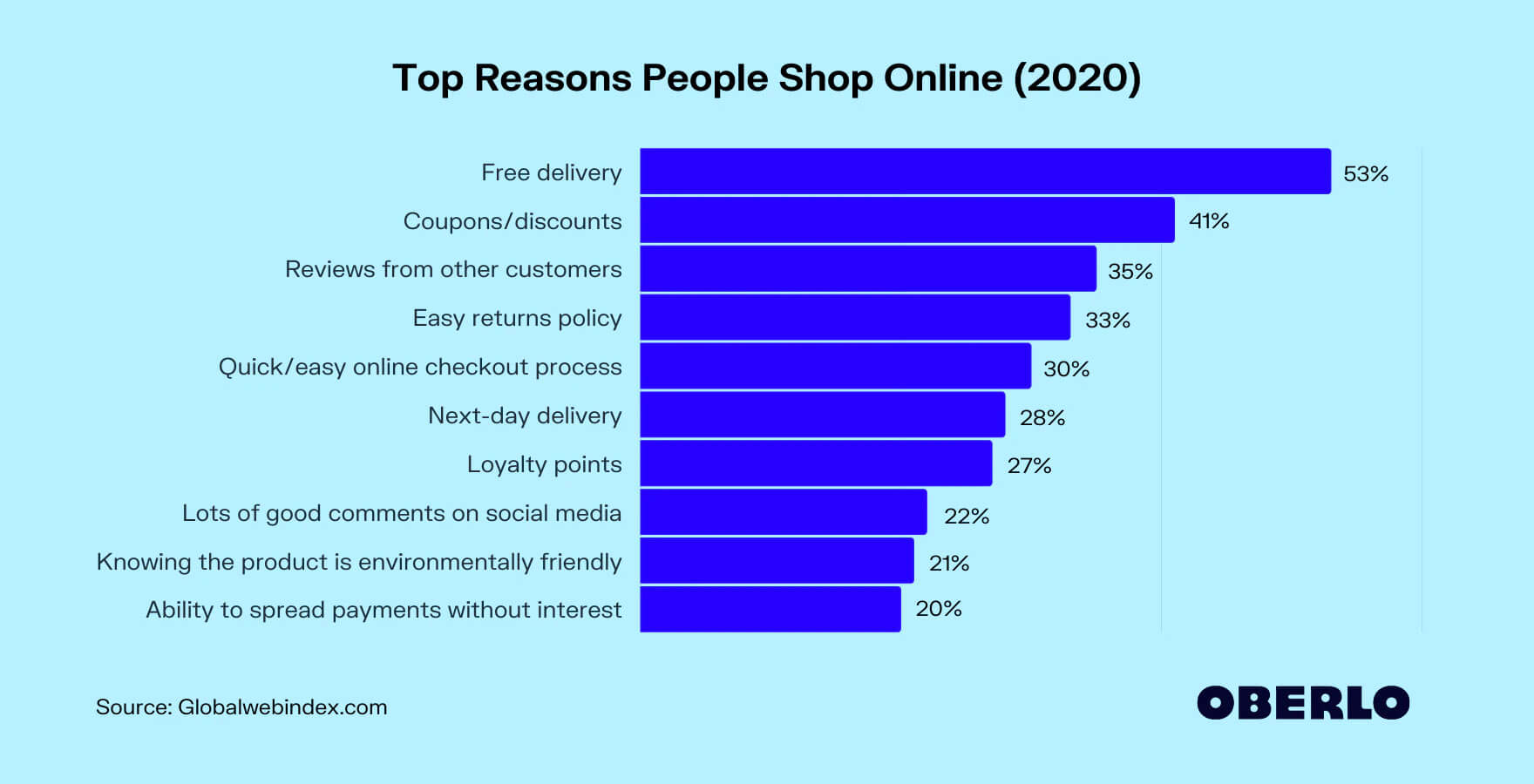 Offering free shipping will boost your sales. Delayed deliveries and unfavourable impressions of the delivery personnel can also impact customer perception of your store. To avoid such issues, we suggest partnering with a reliable shipping service.
13. Test
Now that your eCommerce business store is ready to add products and launch, triple-check all the pages and features. Take the following steps:
Every product page, amongst others, loads quickly and looks good on different devices (mobile devices, tablets, and desktops).
The eCommerce business store works appropriately in different web browsers
All buttons are clickable/operational. They should also link to suitable applications.
Testing your eCommerce business store with a QA specialist is a reliable option. However, read every page, product, and word on a tight budget.
14. Drive Traffic To Your Store
Quality traffic to your online store is the difference between success and failure. Without these conversions, you won't make sales. Traffic can be driven to your store using these channels:
PPC Ads
PPC (pay-per-click) advertisements are one of the fastest ways of increasing brand visibility and recognition. If your budget allows it, displaying ads in online search results and popular social networks is a great way to build brand awareness.
Social Media Channels
Establish dedicated pages for your brand on popular social networks such as YouTube, Instagram, and Facebook. Creating communities on these sites will help you expand your reach.
Influencer Marketing
A prominent social media influencer partnership is another excellent way to promote your brand. Be sure to select an influencer whose style/voice matches your brand's.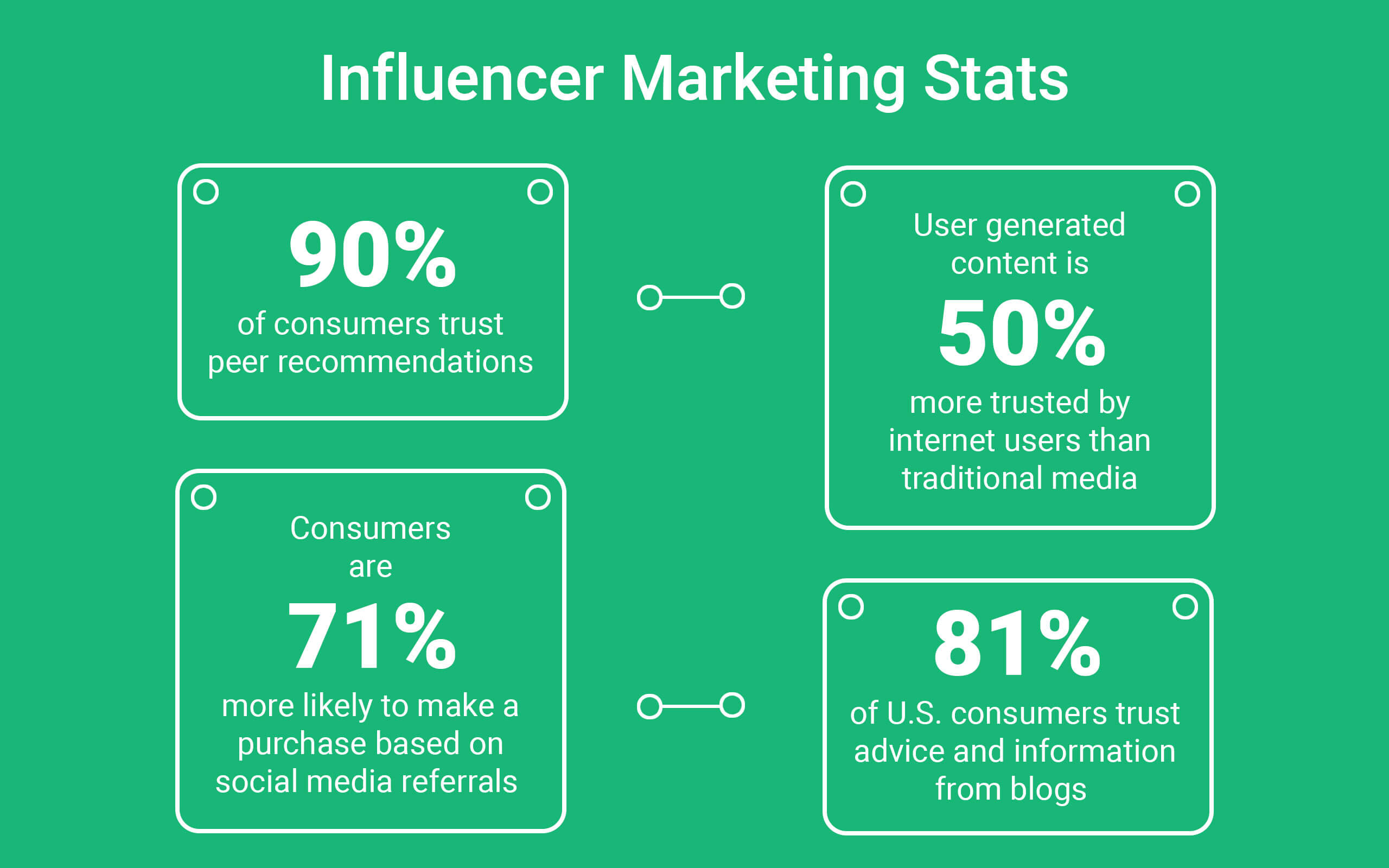 Creating Your eCommerce Businesses
Following this next step will ensure your online shop has the foundation for a successful launch. Remember to keep up with the trends, focus on delivering the best quality and customer experience, and be set for a fruitful future.
As Rome wasn't built in a day, neither is your online store. So take your time and be patient with yourself.
Feel free to contact our team via email address provided if you need assistance building an eCommerce shop, doing keyword research, or content marketing. We have helped new online businesses grow and reach their full potential throughout the years, and we would be delighted to help you.
For this guide, good luck with your new business venture!