Christmas is staying home with the family, decorating the Christmas tree and eating freshly baked holiday cake.
Everything feels right, and everyone is in a good mood until it's time to go shopping. While it's one of the most relaxing times of the year, shopping for gifts is anxiety-inducing since people compete with millions of online buyers.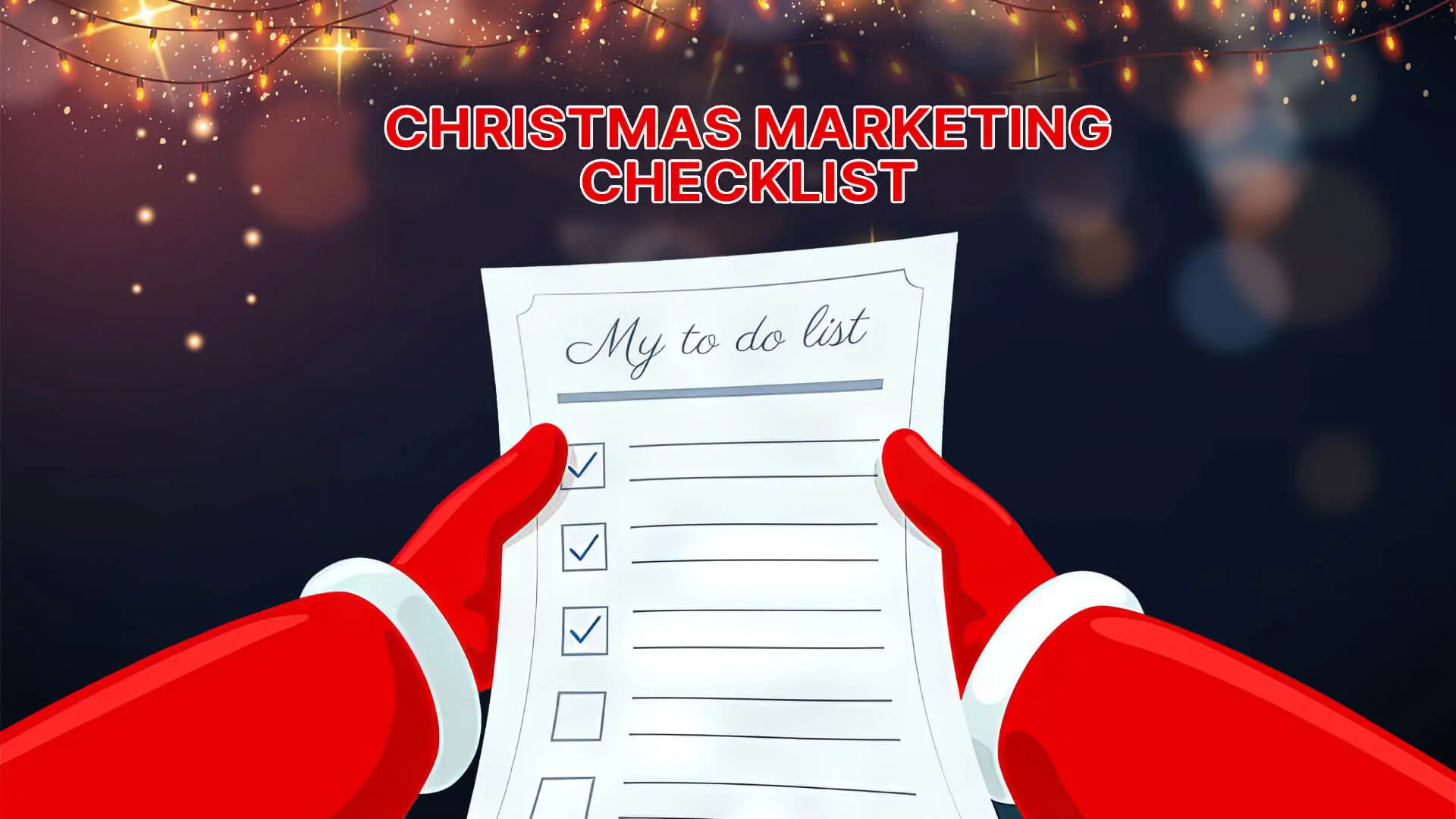 Plus, there's the added pressure of ordering and receiving gifts on time, so as the owner of an eCommerce store, this is your chance to make an impact. Read our 2024 Christmas marketing checklist of everything you need to do before the holiday season kicks in to boost sales and leave customers smiling!
Christmas Marketing Checklist For eCommerce
Christmas is the time for spreading the holiday cheer and gearing up for the new year with pomp and fervour. But while Australians celebrate the happiest time of the year, as an eCommerce store owner, you must come up with Christmas marketing ideas.
The holiday season offers the perfect opportunity to cash in on Christmas sales for your online store. And for that, you need to refine the Christmas marketing strategy by mirroring the celebrations in homes and famous landmarks on your webpage.
As the world is more interconnected, a successful Christmas marketing campaign will reach more consumers to improve holiday sales during the festive season. So, it would be best if you had a 2024 Christmas marketing checklist for your eCommerce stores for better customer retention.
While the following points aren't exhaustive, our guide will help boost sales by highlighting some effective Christmas marketing campaigns.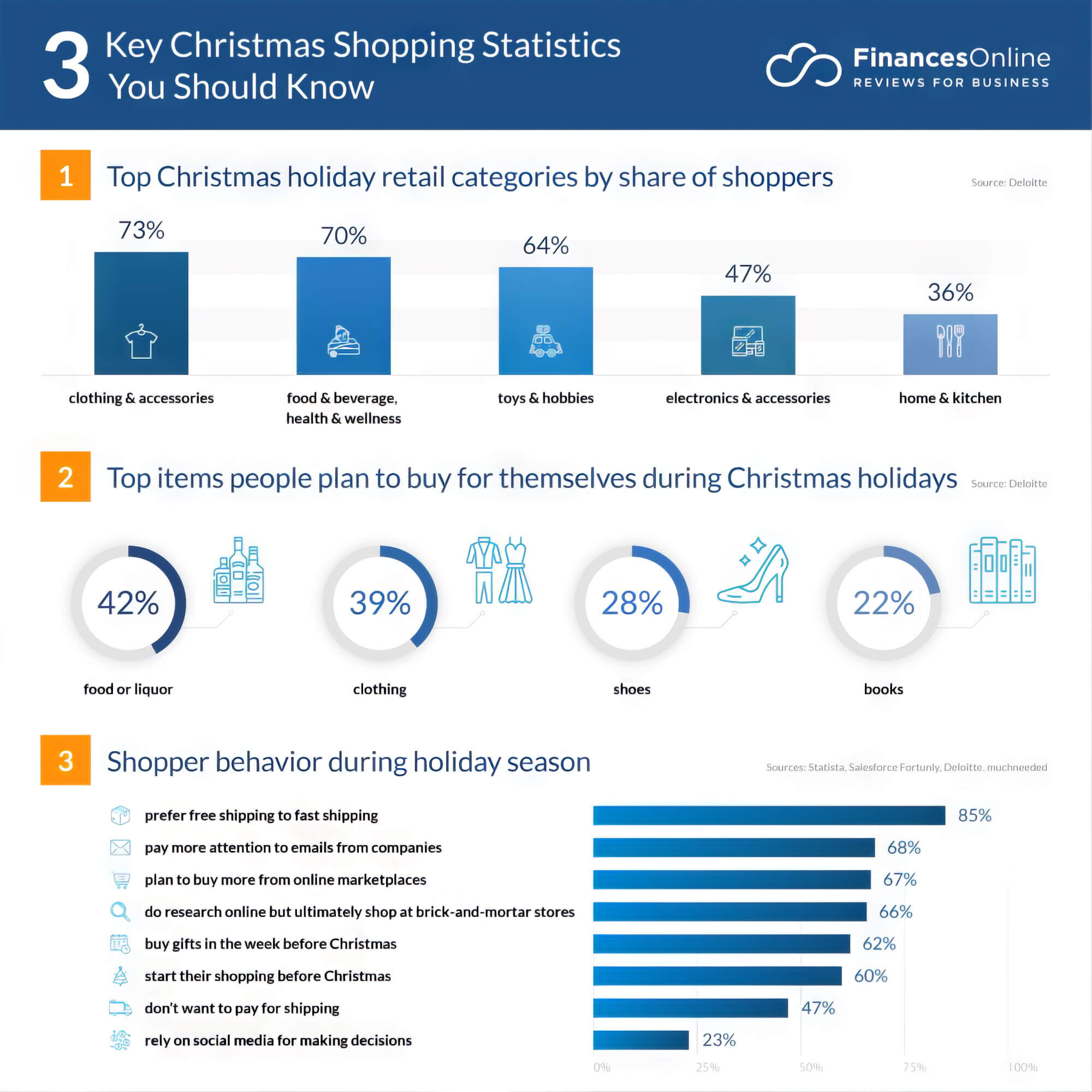 1. Get Ready For A Longer Holiday Season
Things have changed with online Christmas shopping, which means you have to prepare for a longer holiday season. People don't wait until the festive season or visit physical stores to buy gifts because who would want to jostle with aggressive shoppers in a crowded store without having the luxury of picking the item of their choice? Shopping from home and using the Christmas promotions available on different sites is much more convenient.
With eCommerce becoming the norm, you must provide multiple choices to retain loyal customers. According to a study conducted by Adobe, 2020 most likely witnessed a 33% growth in shopping during Christmas, driving overall sales to $189 billion.
It's safe to assume the numbers will increase further in 2024, with smartphone users accounting for over 42% of eCommerce purchases back then. And, thanks to search engine optimisation, the share purchase of holiday shopping was 8% higher and contributed more than 46.5% of online retail sales.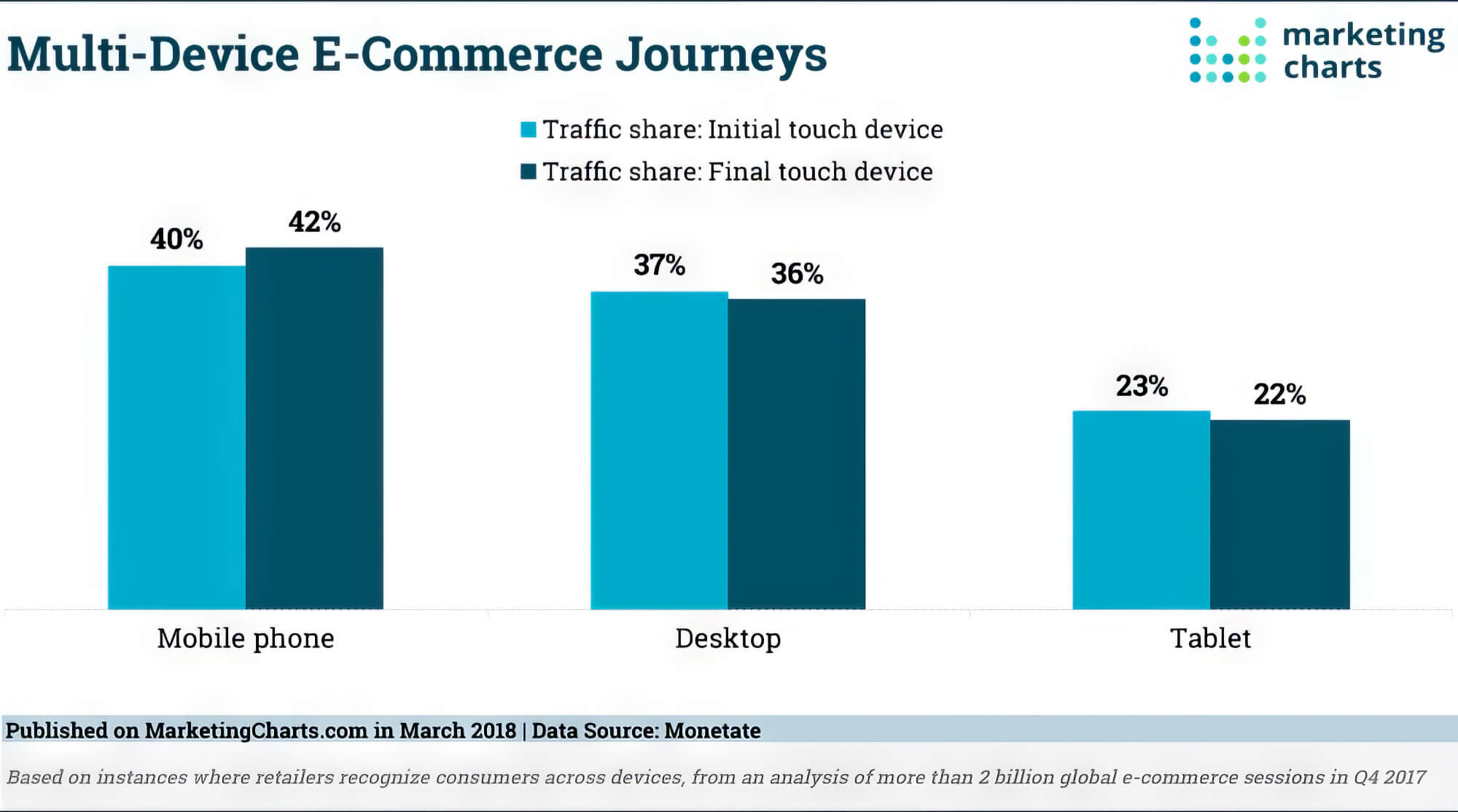 2. Social Media
The remaining points on the checklist will prove useful only when the preparation has been spot on.
But let's cut to the chase and present you with 'The Great Christmas Marketing Idea'. Honestly, it's not a big surprise because you use social media daily. Thanks to research by Bazaarvoice media, we know that 61% of eCommerce businesses had more customer engagement when they promoted their Christmas campaigns on social media.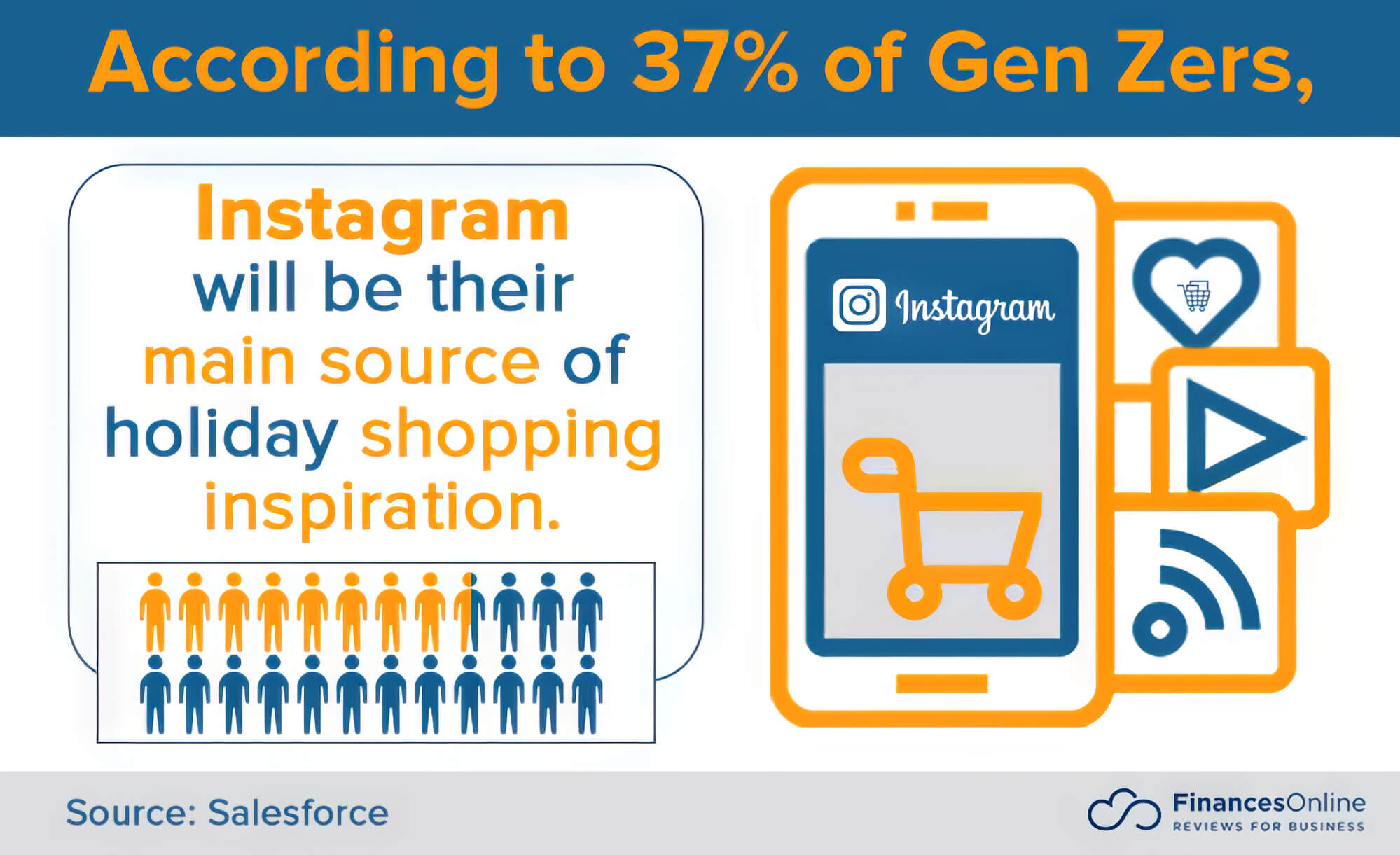 As a result, more brands spread the Christmas spirit and cheer online compared to previous years to promote their Christmas eCommerce ideas. The best part is that any eCommerce business can benefit during the holidays due to the wide reach of social media.
But to promote the Christmas campaign and reach the target audience, it's important to contact a professional to find suitable Christmas marketing tips. Focusing on customer support, retaining existing customers, tracking success, making timely updates, and studying the data would be best.
3. Evaluate The Current Status Of The Marketing Campaign
It's vital to evaluate the current online experience, especially before the holiday season, so everything is in order when Christmas shopping goes live. A successful eCommerce brand curates websites according to consumer demand to offer a personalised experience.
This helps increase sales and improve the overall conversion rate. You can do this by creating and studying customers' personas and what products will bring in more sales.
And try to have different categories for more variety and user engagement, which makes it easier to cross-sell or upsell Christmas gifts. An interesting technique to do this is to create product recommendations by separating consumers into various persona groups.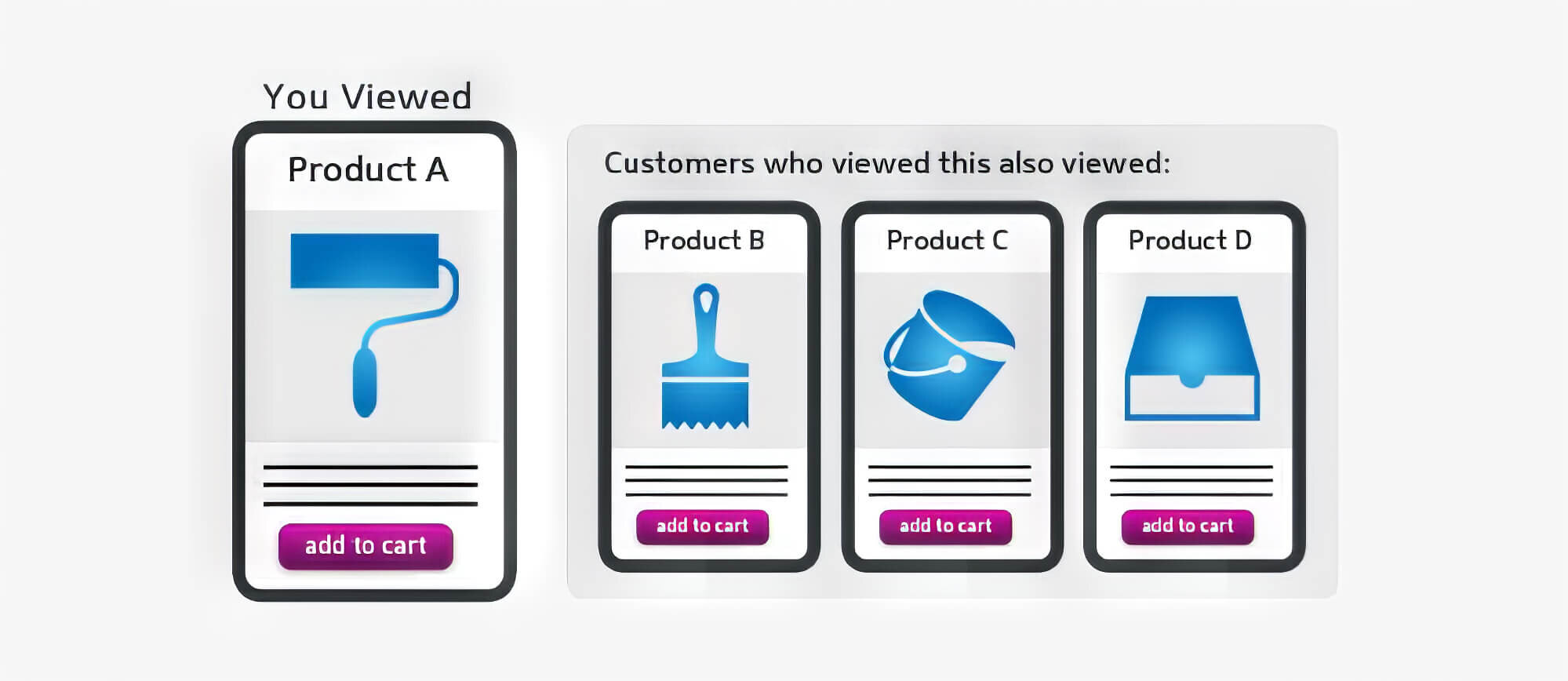 Some of the things you can research include the following:
Previous purchases
Search History
Items in a shopper's cart or saved list
Discarded items
Cancelled orders
Once you have the data, the next step is personalising a Christmas landing page, sending emails to individual customers or designing a "recommended" section. The latter is particularly useful for creating content that satisfies the needs of every persona group.
But that's not all, as you can also:
Update the infrastructure for handling a greater volume of consumers
Use updated third-party integrations during Christmas time
Notifications for shoppers that abandon items in their cart
4. Tap Into The Spirit Of The Christmas Holidays
To benefit new and existing loyal customers, you must compile and create content on social media, eCommerce sites and products, blog posts, and email marketing. You can't neglect one for the other while ensuring the content is accessible on mobiles and computers.
The on-page elements on a desktop screen shouldn't be lost when customers visit your site from their mobile phones. An increasing number of people prefer their phones for availing of Christmas offers, so it's crucial to grab the attention of such users and ensure your website is mobile-friendly.
But do you know what the average engagement time of mobile users is? It's 0.05 seconds, which is how long it takes them to develop an opinion about a webpage. Hence, you have to engage with these customers fast through attractive Christmas decorations on the site for greater conversions.
Almost 38% of consumers stop browsing a website when they find the content and design boring and irrelevant. So, to curate relevant content, you must think about ways it can benefit people in their daily lives.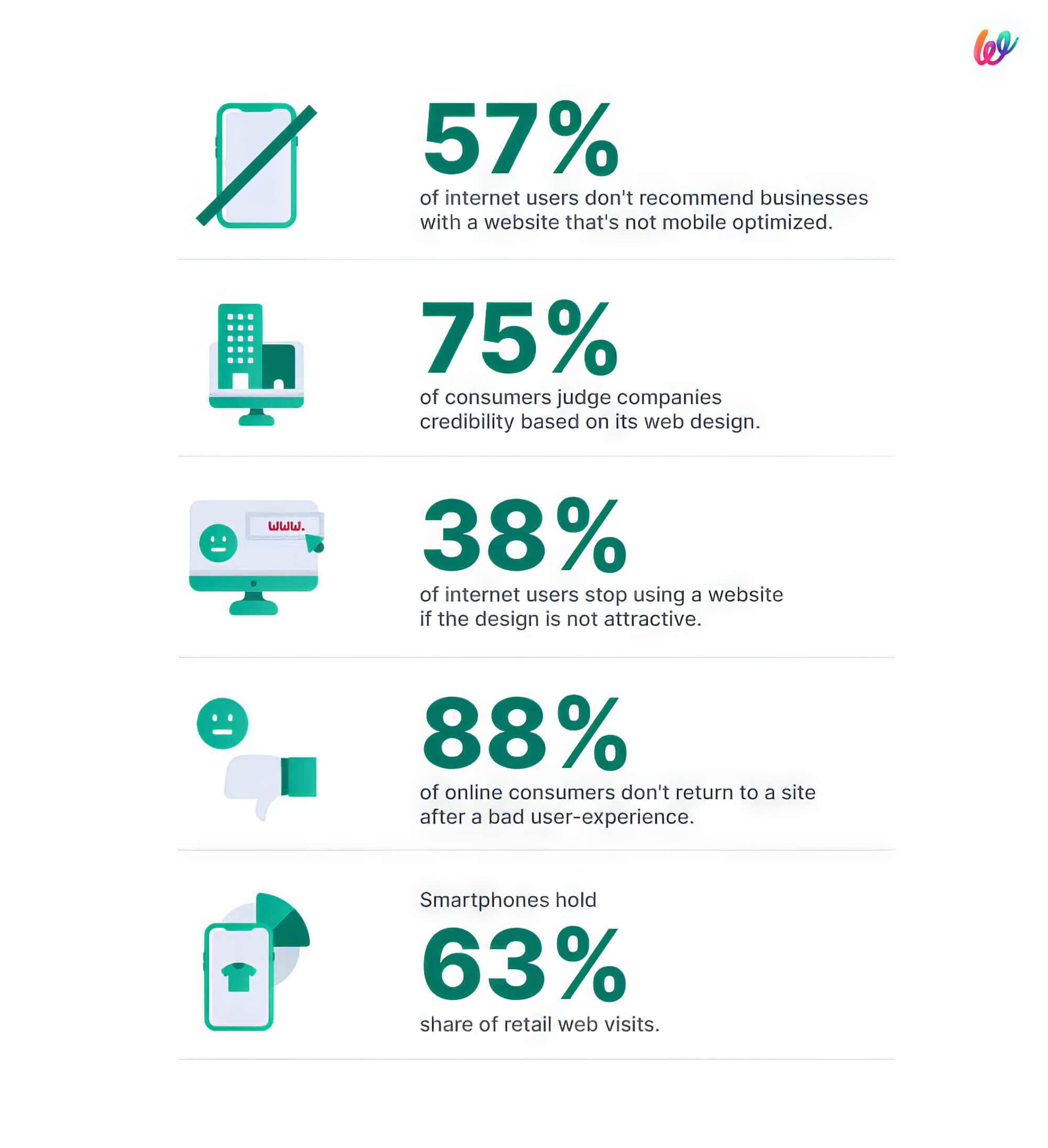 For instance, if your site has a wide array of Christmas lights, think about ways of curating the Christmas marketing campaign around the lights. Tell customers how they can be the centrepiece in most rooms during Christmas and amplify the entire experience with music, dance, videos, and images.
The idea is to sell your brand's story to consumers so that they have a memorable experience and retain a lasting impression of the company.
5. Never Stop Improving
There's a cliched saying — change is the only constant, and remember that to promote Christmas sales. What separates the best Christmas marketing ideas from the rest is that you have to keep improving them.
No matter how successful your Christmas marketing campaign is, you must update the branding and merchandising strategy before every Christmas. This helps grab consumers' attention even more when you personalise their shopping experience by offering products relevant to the holiday spirit.
An easy yet effective strategy is fine-tuning the website navigation system and SEO architecture to rank high among customer searches.
6. Retarget Past Customers
You probably forgot about past customers while planning gift ideas, but Christmas is a fantastic time to rekindle old friendships. Instead of writing people Christmas cards, use email marketing since it has a 176% higher conversion rate than social media Christmas marketing campaigns.
However, you could throw a counter stat in our face stating that the opening rate of commercial emails is barely 10%, which is likely to drop even lower during holidays. Then, why should you use it?
Christmas marketing ideas portrayed through an email will bear fruit when you're not trying to sell the product but spreading the holiday cheer. We recommend that you create a touching holiday story to remind consumers of a pleasant and memorable experience.
And disclose several amazing offers within the email to make things interesting for customers, such as:
Offer free shipping
Gift guides
Christmas discounts
Adding a free gift for purchases that exceed a certain limit
Pre-Christmas delivery, so all orders reach on time
Even something as simple as adding gifts to the cart can encourage customers to surprise their loved ones with hints about what they might receive for Christmas. You can even offer personalised gifts or discounts based on your relationship with consumers, including running contests or gift cards.
But never delay sending out these emails till the last minute. You want consumer engagement to go up during the holiday sales, so grabbing their attention early is important. As a result, you can make them aware of the various brand policies and generate conversions through customer loyalty.
7. Integrating Christmas Marketing Ideas
To ensure your eCommerce store does well during the holiday season, it's not enough to have several individual strategies for attracting consumers. It would be best to incorporate different marketing techniques like email, social media, and text messaging to increase outreach.
You can send reminders to consumers about unpurchased items in their online cart. This is because, during Christmas, consumers browse through several stores and keep adding items before forgetting about them.
They might have misplaced a product, and letting customers know it's lying in their cart never hurts. It can increase sales while redirecting more customers to the website, thereby increasing the chances of them wanting to buy more products. You can also use this method to boost Google Ads campaigns by remarketing.
8. Seasonal SEO
It would be best to have quality SEO architecture to make the website stand out and rank at the top of the Google Search engine results age. But organically ranking at the top of the results can sometimes take several months; however, you can't afford that long when it's time for the Christmas sale.
You must make the most of the festive season to drive organic traffic to the webpage while reducing the need for paid advertising. Implementing keyword research and separating the brand or products from rival companies would also be wise.
You can conduct seasonal keyword research in the following areas to find the terms that stand out -
Products
Customer behaviour
Geographic location
Market trends
But you should also know that the nature of holiday shopping is dynamic, and you must keep changing accordingly to bring more customers to the online store. There are new demographics and customers at play on the market, and depending on the gift guide, you can optimise the website based on the -
Eco-friendly products
Christmas gift for people in their 20s and 30s
Home-office gifts
Study gifts for students
Christmas theme options
Sustainable gifts
Christmas Decorations
9. Omnichannel Storytelling
Do you know how many devices the average person uses daily to complete a task? According to Google, it's 3, which means you are more connected to consumers than previously thought.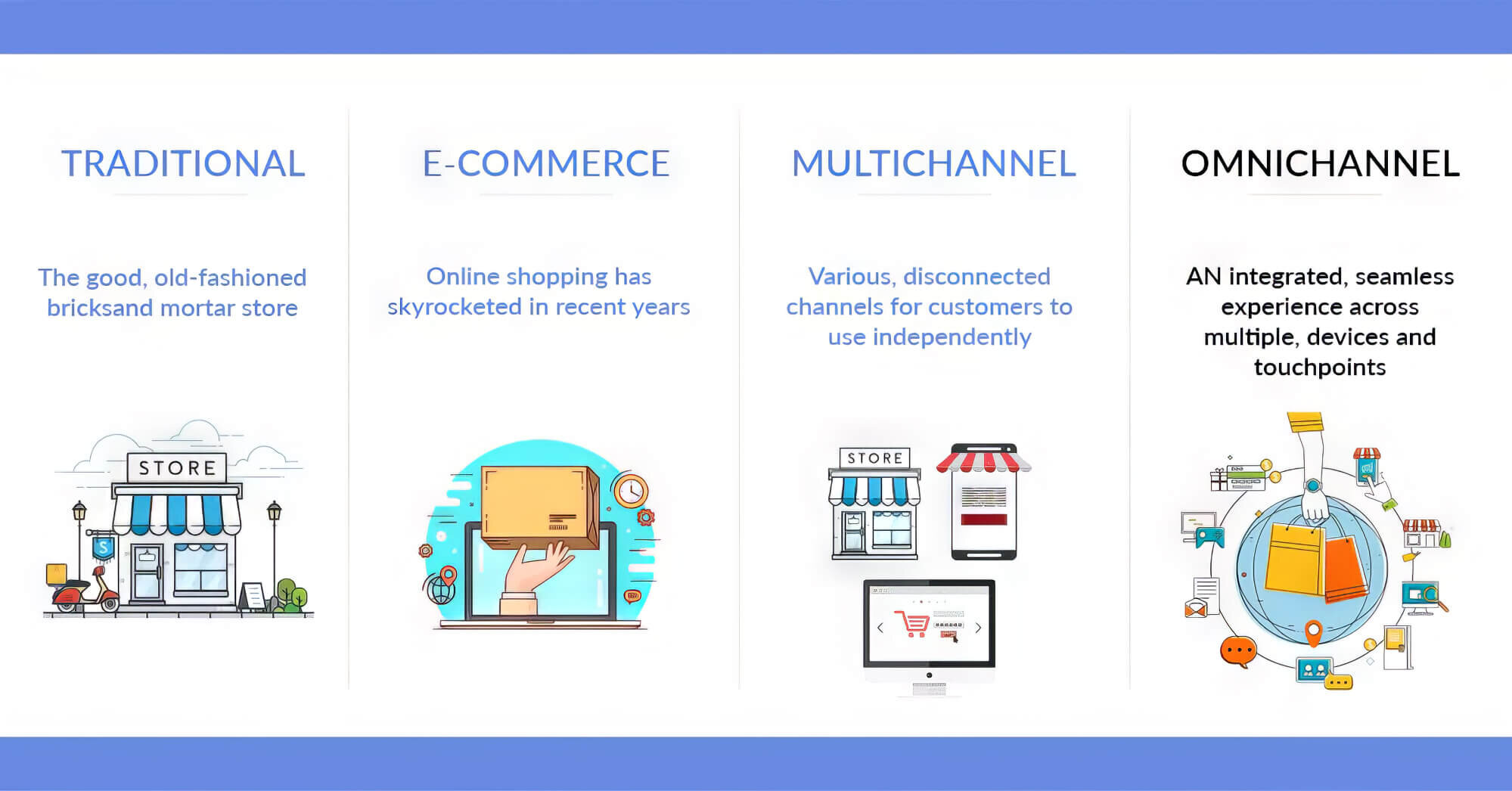 Potential buyers are linked to brands in multiple ways, and you have more power over people's decisions and their respective consumer journeys. With people proving more reliant on online shopping, eCommerce marketing can bring Christmas cheer to customers' lives.
But that means you will face stiff competition from rivals when vying for customers' attention; that's why it's essential to incorporate Omni-channels during the holiday and post-festive season. On average, 73% of consumers will use three devices, from visiting the website to making purchases, which is your chance to attract lifetime customers.
As per IDC research, when consumers use Omni-channels to shop across different platforms, they will find a brand's lifetime value 30% more attractive than others. This is because you can easily follow your customers' journey and stay connected with them even if they switch devices.
To accomplish this, your Christmas marketing ideas will revolve around the following:
Integrating and joining the loose ends of the brand's story
Ensuring popular products are readily available
Consistent branding
Competitive pricing on the website and marketing channels
Christmas email campaign
SMS marketing
A simple technique to join these various strategies is email marketing or a social media campaign. You can even ask the marketing team to develop a branded Christmas hashtag while linking the discounts on social media to the eCommerce or holiday landing pages.
And don't forget to use blogs, YouTube videos, Instagram, etc., for better reach.
10. UX/UI Of The Online Store
First impressions often create a lasting impression, and this is especially true for an eCommerce website. Almost 94% of first impressions about an eCommerce site are related to the design, particularly the UX/UI of the page.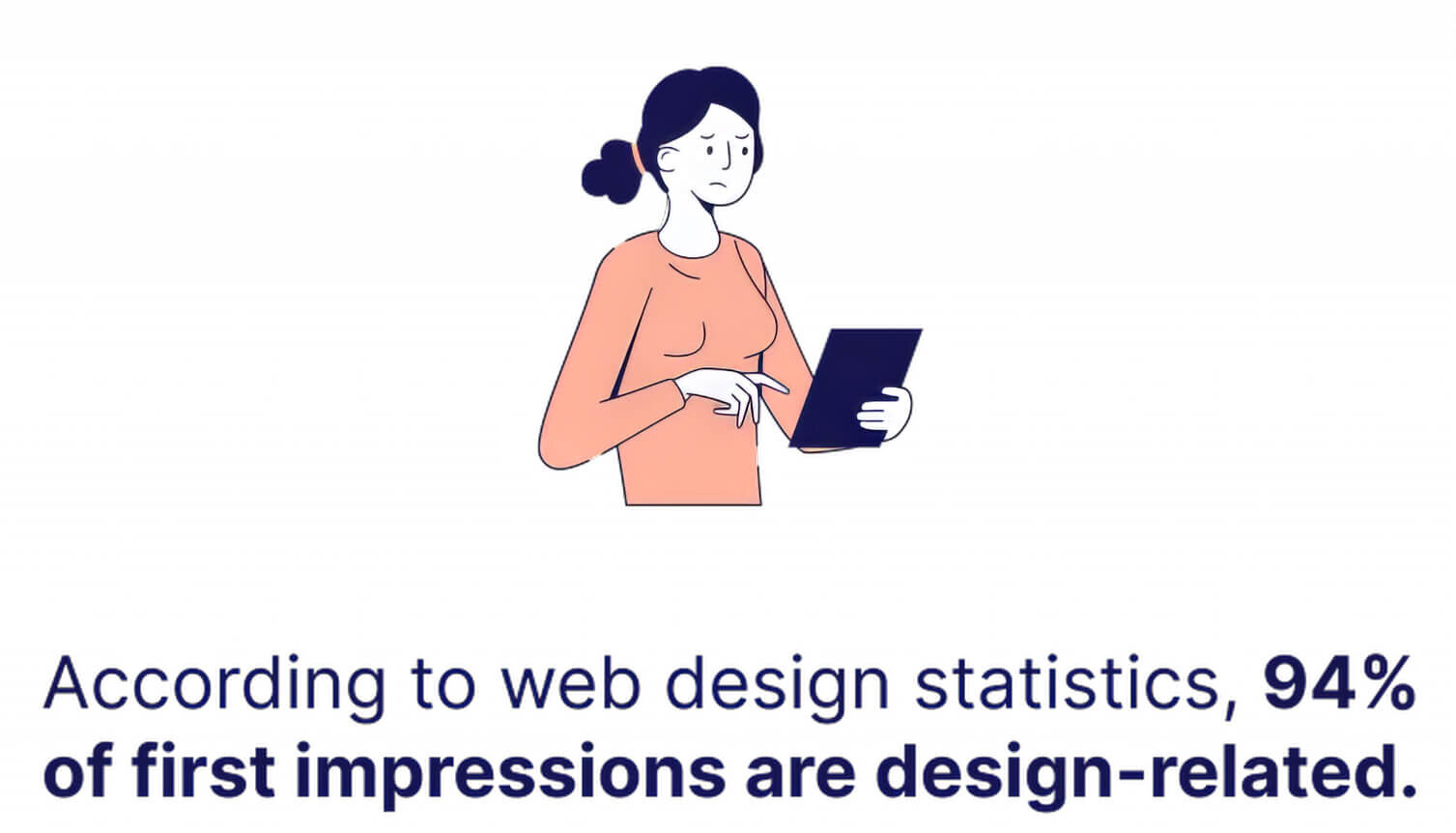 For those who don't know, the UX/UI design contributes to the following:
Performance of the site
The brand's design interface
Usability
Customer experience till receiving the order
You must also review the site's responsiveness and engage the marketing team to optimise the page on multiple devices, including smartphones, desktops, tablets, VR/AR and smartwatches. Enhancing their online experience gives customers more chances to explore the website and take advantage of the Christmas offers.
Once customers take a liking to the brand, they are more likely to remain loyal and enhance brand value through word of mouth. Here are some factors you must remember when overhauling the UX/UI of a website…
A. Categorisation
It would be best to categorise the products and offer recommendations, depending on the holiday and season. For example, you can have separate categories for men and women, food enthusiasts, fashionistas, etc.
B. Personalisation
After categorising the products, make the user experience more personal by studying the consumer data, which comprises -
Cookies
Previous purchases
Browsing history
Customer behaviour and shopping trends
And tie all these elements together by creating a Christmas landing page and integrating it with email marketing campaigns.
C. Refine The Search
Make it easy for consumers to find what they are looking for quickly. This is possible when you refine the search queries for the website and the marketing team creates relevant content.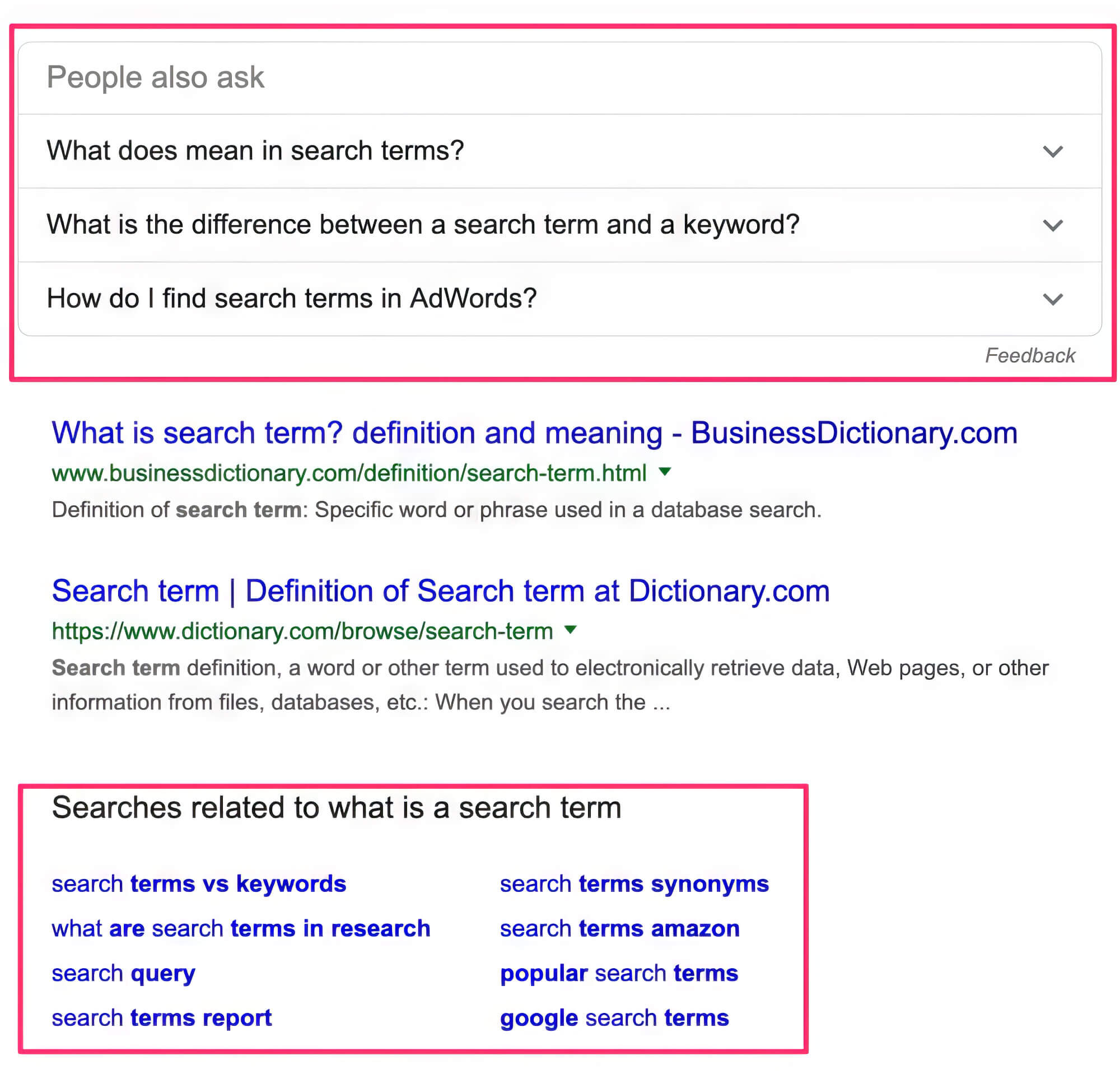 D. Go International
We often forget the power of the internet because talking to a stranger in a foreign land has become mundane. But let's not forget that it can transcend borders like no other human creation in history, and you must capitalise on this.
The content on the site should be available in several languages, which is possible through content integration as the company expands in various markets. More international customers spending time on the website will only bode well for the business.
E. Guest Checkouts
Ensure that not all customers have to register with their details to make transactions easier. By enabling guest checkouts, one-time buyers will get value for their time without becoming frustrated.
F. Multiple Payment Options
Multiple payment options are good, but only if relevant to your market. This can be payments through credit or debit cards, bank transfers, cash-on-delivery, other online payments, instalments, etc.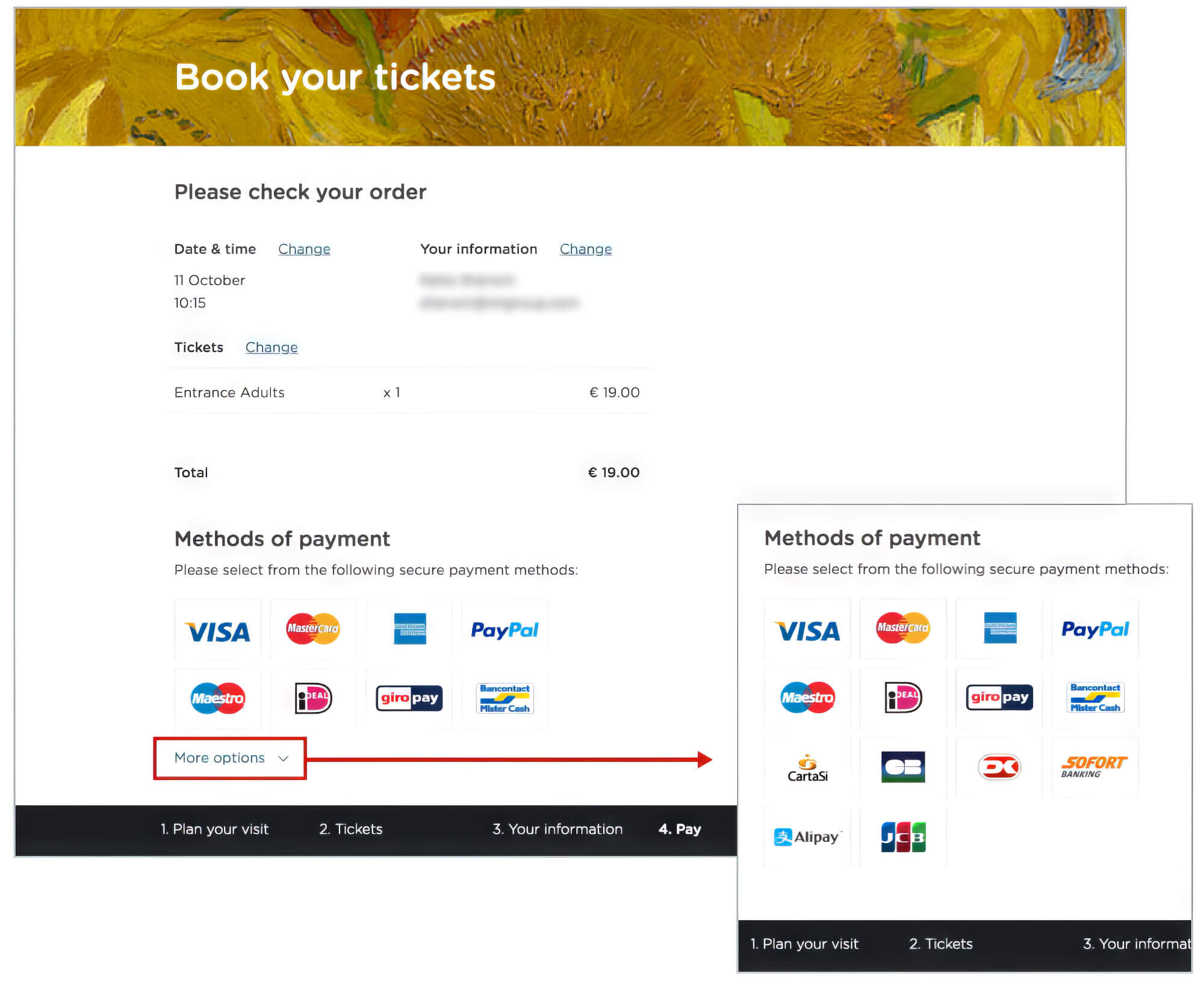 G. Gift Guides
Sometimes consumers aren't purchasing the products themselves but looking to gift them to someone. You can include gift-giving options, such as personalised notes, gift wrapping, and Christmas-themed decorations.
And if they purchase several options from your Christmas collections, adding a couple of free gifts wouldn't be a bad idea. After all, spreading the Christmas cheer and making customers happy will leave a positive mark on your business.
11. Conversational Marketing
When tracking the Christmas email campaign workflow, you will get an idea of the average order value and the number of consumers visiting the site. But it would be best if you also prepared for the unlikely scenario of a flood of consumers visiting the site, causing it to crash.
It's best to be ready for any situation because the last thing you want is for the website to stop working. This will prove a major inconvenience to consumers, leaving them frustrated, as they won't be able to complete the transaction, and your sales will also go down.
That's why it's essential to have a 24/7 customer support team to take care of multiple issues for smooth transactions. Most importantly, Drift found that user engagement would drop by 20% if customer service did not feel personal.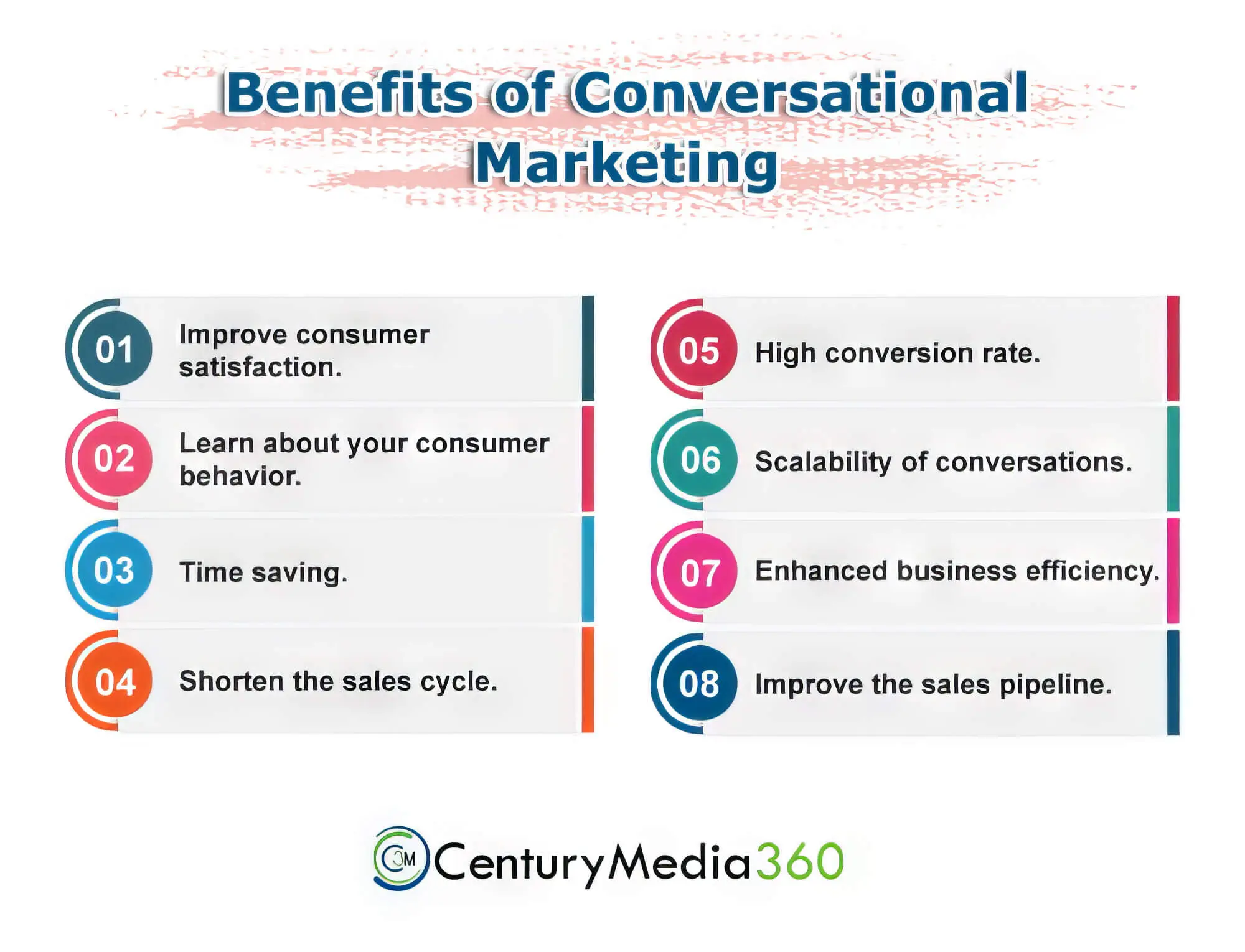 The support team must promptly reply to all problems on social media or via website reviews. You can't leave consumers frustrated and need to engage in email responses or have a live web chat feature if necessary.
This will enhance the overall user experience and leave a positive impression on potential buyers. There's nothing better than showing people they are valuable to the company despite millions of buyers vying for products.
12. Easy Returns
During the Christmas promotion, you must not forget about products consumers want to return and offer quick replacements to make the most of the eCommerce campaigns. Overall, eCommerce returns average around 15%, while certain categories, like apparel purchases, are close to 30%.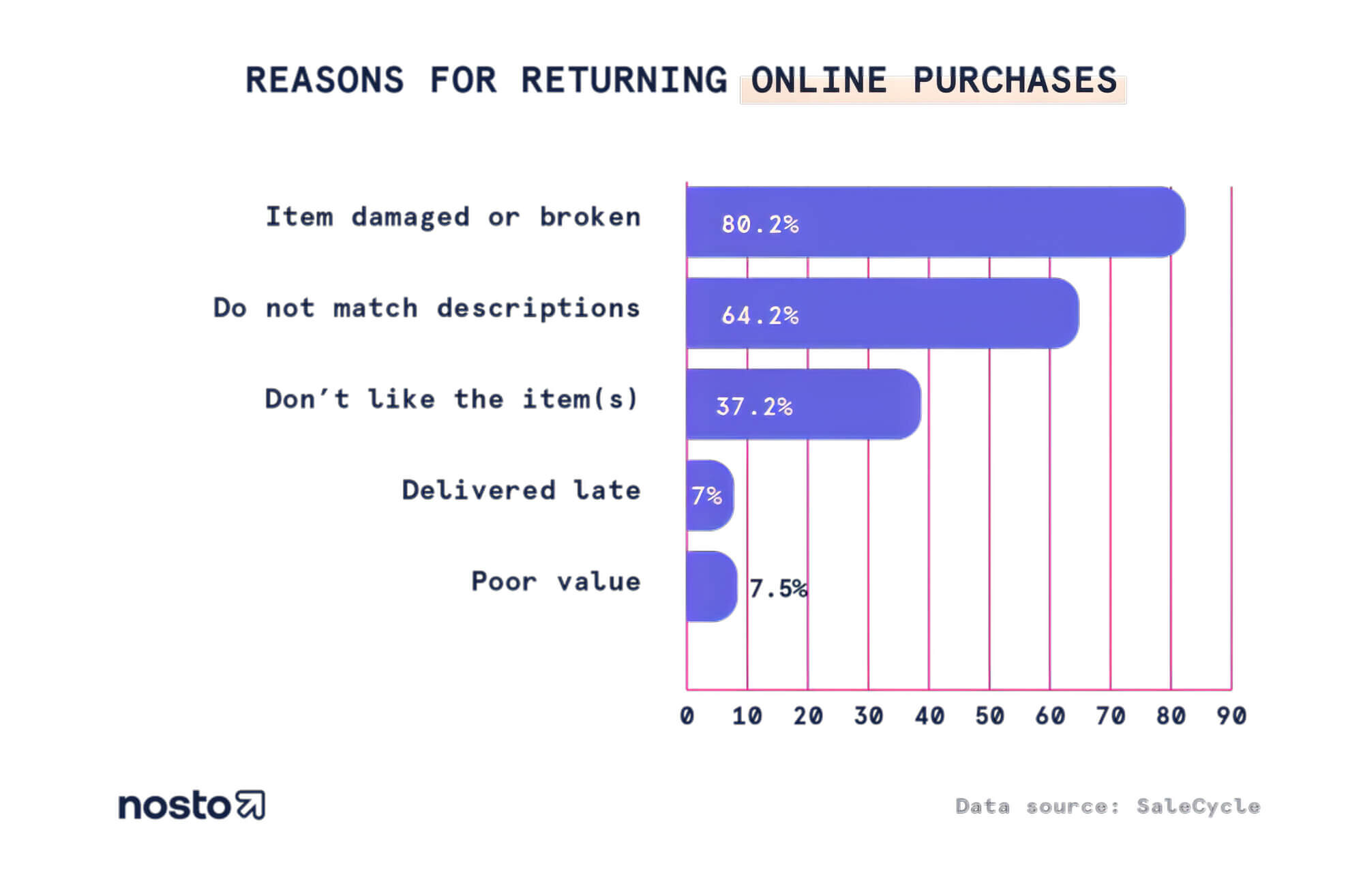 But during the holiday season, the rate of returns nears 40%, so you must factor in the cost of Christmas packaging that's returned. This includes calculating -
Shipping fees
Inventory loss
Restocking fees
Environmental impact
The latter is particularly significant because items that can't be reused are sent to landfill, which adds to the waste. On the flip side, easy shipping and returns are imperative for customer loyalty, with most people happy to make full use of these services.
Providing seamless services ensures that the brand's operations are streamlined in the long run. However, it would help if you clarified the return policy for greater convenience and to avoid problems down the road.
Use "peel and seal" mailing materials for reusability
Clear instructions stating the Christmas gift must be returned in the original packaging
Add an exchange/return label for seamless returns
Prevent delays during refunds or exchanges for customer satisfaction
The return period should not exceed 15-30 days
Have options for email returns, if possible, among other online options
Extended return periods, possibly till January, for the holiday season
13. Year-Round Shopping
In eCommerce marketing, having a loyalty or rewards program is a game changer to keep consumers hooked all year round. You have to cash in on the idea that customers look forward to Christmas and will be sad when the holiday season ends.
As a result, it's essential to have a marketing strategy to keep consumers returning for more. And when returning customers reinvest in the company, it provides more scope for new customers to follow suit.
A word about a brand's consumer policies spreads quickly, and you can keep more people in the loop through new offers, contests, one-time sales, and giveaways. Also, ensure the rewards program is available only for members and includes a point system for every purchase.
They can keep accumulating points through future purchases before finally using them to avail of free shipping or discounts. The purpose is to create a community within the customer base by engaging users through email or integrated marketing practices.
This will result in the following:
Creative incentive
Increase brand value
Help retain new and existing customers
Converting one-time buyers into loyal consumers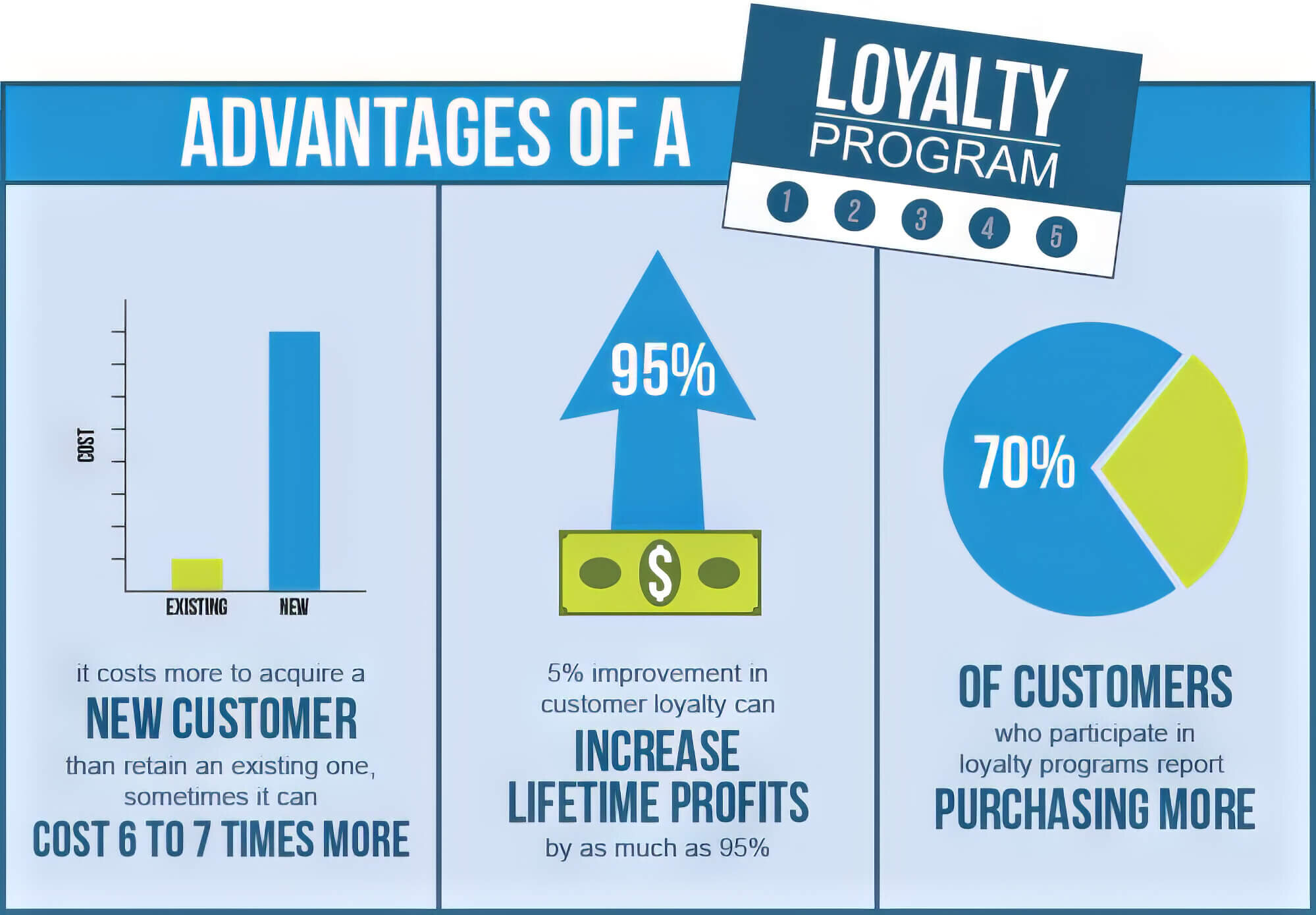 14. Analyse
Once the holiday season ends, it's not the time to relax because you need to analyse how the Christmas campaign went. For this, it would be best to seek consumer feedback to know where you can make improvements and retain what they like.
You shouldn't expect consumers to leave feedback voluntarily, so you will have to reach out to people to know about their overall experience with your brand. Thus, making changes and customising the overall user experience is convenient.
Most importantly, it shows that the organisation values customers and that their opinions matter. You can tweak the current process by learning from the mistakes to prepare for the year ahead.
Here are certain things to consider:
Realign your goals, objectives, and KPIs by having a team meeting
Note down the good, bad, and missed opportunities during the Christmas campaign
Encourage your teams to keep working hard and offer suggestions
While long-term goals are important, don't ignore short-term targets
Always keep innovating
Have new and original content
Develop improved marketing tactics
Prioritise customer satisfaction
Additional Tips
We have mentioned the most crucial points to attract the target audience when heading into the holiday season, but here are additional tips to keep in mind.
1. Create Suspense
If you tell users outright about the sale, they might lose interest and forget the date. So, instead of repeated reminders, it would be best to generate suspense and leave consumers guessing about Christmas offers.
Brands that successfully create suspense have more chances of benefiting from a bigger sale. You can send an email hinting at things they can expect but remember to post about the announcement on social media well in advance.
Getting consumers to talk about the brand and possible offers is essential, ensuring the hype reaches its peak during Christmas when you finally announce the sale.
2. Holiday Blogs
Many eCommerce sites ignore an effective blog design technique, especially for the holidays. Before you plan the various campaigns, ask the content team to start blogging about the holiday to pique consumers' interest.
Decorate the online store in the holiday spirit and have limited Christmas-time sales, complete with a timer and "jingling bells". Apart from sending emails, you can tell customers about your plans for the upcoming season and how it will amplify their holiday experience.
If the content is valuable, it will easily engage customers because consumers are quite confused about the things to buy during Christmas. Given the many choices, they find it challenging to decide without proper guidance or navigation.
You can also have innovative gift ideas that customers hadn't thought about, which might hold value for them. A great idea is writing a blog about shopping tips to help people.
Once ready, publish the blog on all social media sites for user engagement while personally emailing it to members. You can even notify them when new articles are updated weekly or daily to keep users hooked.
This is a great way to encourage conversation about the eCommerce business, increase traffic, and build confidence in your company.
3. Free Gift Wrapping
At times, you don't need anything fancy to grab customers' attention, as simple gestures can go a long way. Providing complimentary gift wrapping or early bird offers will endear your eCommerce site to consumers.
It shows you care about the little things because most people forget about wrapping the gifts after buying them. Or you can include free gift wrapping for specific order amounts to drive sales and make the offers more exciting.
Consumers might add a couple more items to their carts to avoid the hassle of buying or wrapping the gifts themselves. And remember to add a gift receipt for transparency, as it makes people feel more confident about their purchase.
If a consumer doesn't like the gift, try to initiate fast replacements for that same order amount.
4. Create Urgency
To sway customers into purchasing, create a sense of urgency by making them feel that time is running out. You can do this by introducing last-minute offers and adding a clock that counts down the minutes.
For further excitement, you can mention when the limited-period sale will go live. Also, send email reminders and use Christmas elements to adorn the site while holding back some exclusive products.
This excellent technique provides free shipping only for a limited time frame or selected days, making the customers happy without affecting your business.
5. Images And Banners
Most top websites have a series of attractive banners and images rather than filling their page with content. Buyers hardly have time to read, so there's no better way to grab their attention than through eye-catching visuals and videos.
You can hire professional graphic designers to create banner images of the available Christmas offers. There are some great design tools that you can use to publish images on social media or mobile-friendly sites.
Maximise Your Christmas Sales This Year!
As you can see, the checklist is quite long, so start planning for Christmas in advance.
You can take your site to the top of Google Search results with a dedicated team of experts, designers, and marketing strategists. Try to design an attractive website that appeals to the holiday spirit and makes people realise the value of your products.
Connecting with the customers is imperative, so follow up after the purchase to see if they love the gifts. You can even ask them to post a photo with the product and a customised hashtag to spread the word about your eCommerce site.
If you are looking for a team to help you, give us a call! At sitecentre®, we have an in-house team of marketing and eCommerce experts that can help you boost your conversions and ranking during this Christmas holiday season.
Good luck, and happy holidays!