Businesses must be careful about their methods for getting a top rank on Google using strategic SEO tactics.
Choosing a domain name for your business can be exciting. However, if you want it to rank high on search engine results, there are some tips and tricks you need to know about. Domain names should ideally tell the audience what your business offers or have the company name. That said, many companies use exact-match domain (EMD) names to feature an exact keyword that the brand wants to rank in.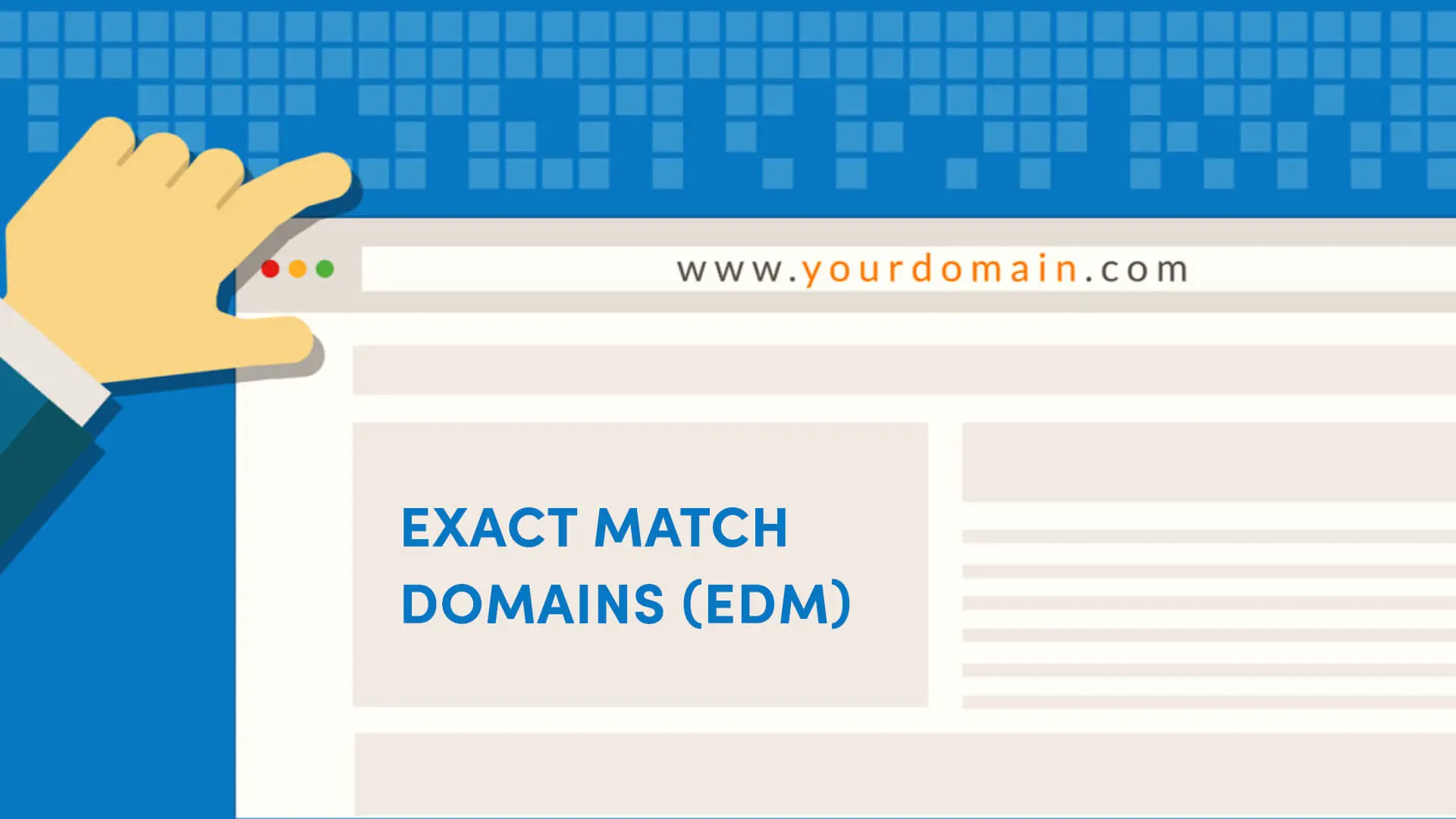 This guide will explore the benefits of exact match domain (EMD) names, their impact on search engine algorithms and rankings, and whether using one is still a good strategy. Keep on reading to learn all about it.
What Does Exact Match Domain Mean?
We will provide guidance on how to choose an exact match domain name for your business. A same-match domain name is chosen by a business to feature a specific keyword related to its business, impacting the SEO ranking. Using this keyword in the domain name can help the brand rank on Google SERPs for the intended search term.
Often, a business may choose a valuable domain name that incidentally features a keyword, thus helping the business website rank higher on Google. However, some businesses strategically use exact match queries within their domain name to rank higher, a time-tested and effective technique.
Some exact match domain examples of using an EMD name include a web design company choosing a domain name:
Bestwebdesign.com
Webdesigning.com
Webdesigns.com
Another example, a plumber targeting competitive keywords in a local area might look like this:
plumberin___.com.au
____plumbingservices.com.au
localplumbernearme.com.au

How Did Exact Match Domains Come Into Play?
During the early 2000s, businesses began exploring SEO and creating brand websites, also discovering the potential for selling domains featuring exact match keywords to rank high on Google Search engine results and other search engines. This strategy was known as exact match domains, which meant that the business would choose a domain name that would feature an essential keyword related to their business.
Soon, most companies began opting for domain names that featured a keyword containing the name of their business service or the goods they offered. This SEO strategy became immensely popular, and the internet was booming with exact-match domains for the coming decade.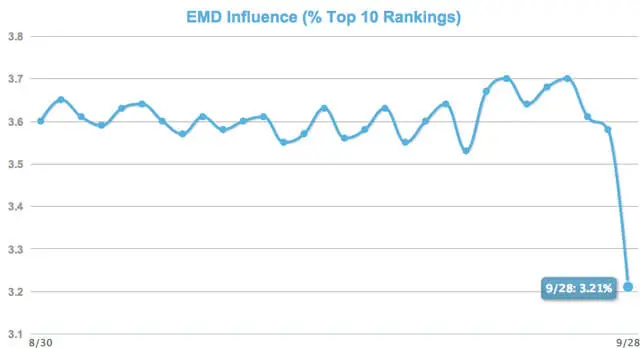 Businesses began realising that using this SEO tactic could be a golden ticket for them to feature at the top of Google's search engine; however, this came at a price. Google eventually understood that this SEO tactic was impacting the quality of its search results, and by 2012, it released an exact match domain update that would stop this practice.
Google implemented this update after realising that many low-quality domains, including domain squatters, were using this tactic to rank high on Google's search engine. This was affecting the quality of Google Search results.
All said and done; nothing can boost your business page's rankings more than opting for safe and effective SEO practices. So, while choosing EMD may boost your ranking, there are tons of other effective SEO techniques that you can use.
What About Partial Match Domains?
A partial match domain is similar to an exact match domain; however, as the name might tell you, it only features part of the keyword that a brand wants to target or feature. Some examples of this might be -
VisualWebDesign.com
Timswebdesigning.com
kingofwebdesign.com
Similar to how a company can use an exact match domain or an EMD to rank higher on Google's search engine, partial match domains can also help get great SEO rankings. This domain name provides information to audiences and customers about what the brand offers.
However, unlike exact match domains, partial match domain names look more natural and have a unique appeal.
Does Using Exact Match Domain Names Have An Impact On Search Rankings?
In simple terms — yes, it does. Exact match domains still significantly boost your SEO ranking on search engines and help your brand name reach the top of search results for that search phrase. There is a lot of debate around the topic, and many SEO agencies and experts will advise clients not to use this ranking strategy.
Does Google Encourage Using EMD?
At one point, Google would encourage brands to use EMD, considering the brand value it adds, as an effective SEO tactic to rank higher on search results. However, Google soon realised that this harmed the quality of its SERPs.
Currently, Google does not encourage or discourage companies from using EMD; however, it can create an issue for the business and Google when clubbed with other spammy tactics.
You will find several web pages that offer quality content and resources that use EMD as a tactic. These websites focus on EMD and use other SEO tactics to rank higher and offer customers a fantastic user experience. It is essential to use proper SEO techniques to bring website traffic, which will automatically help them rise in the industry.
In our professional opinion, stay away from making your website name a target keyword; local businesses typically use this strategy to drive localised search volume; the disadvantage is that you're not building an authentic brand that people can get behind and support. A real brand will always have greater value in the long run than a domain name.
Google does prefer brands; EMDs work well because Google assumes the "brand" is equivalent to the domain name. Eventually, this may change if Google determines that the domain name is an attempt to manipulate its algorithm.
What Other SEO Tactics Can You Use To Rank Higher On Google's SERPs?
This is a pertinent question that a lot of companies have. When ranking higher on Google's SERPs, you must use the best practices and back them up with quality content to attract organic traffic to your website. Of course, you can always use EMDs; however, let us tell you about other SEO tactics to integrate into a business website.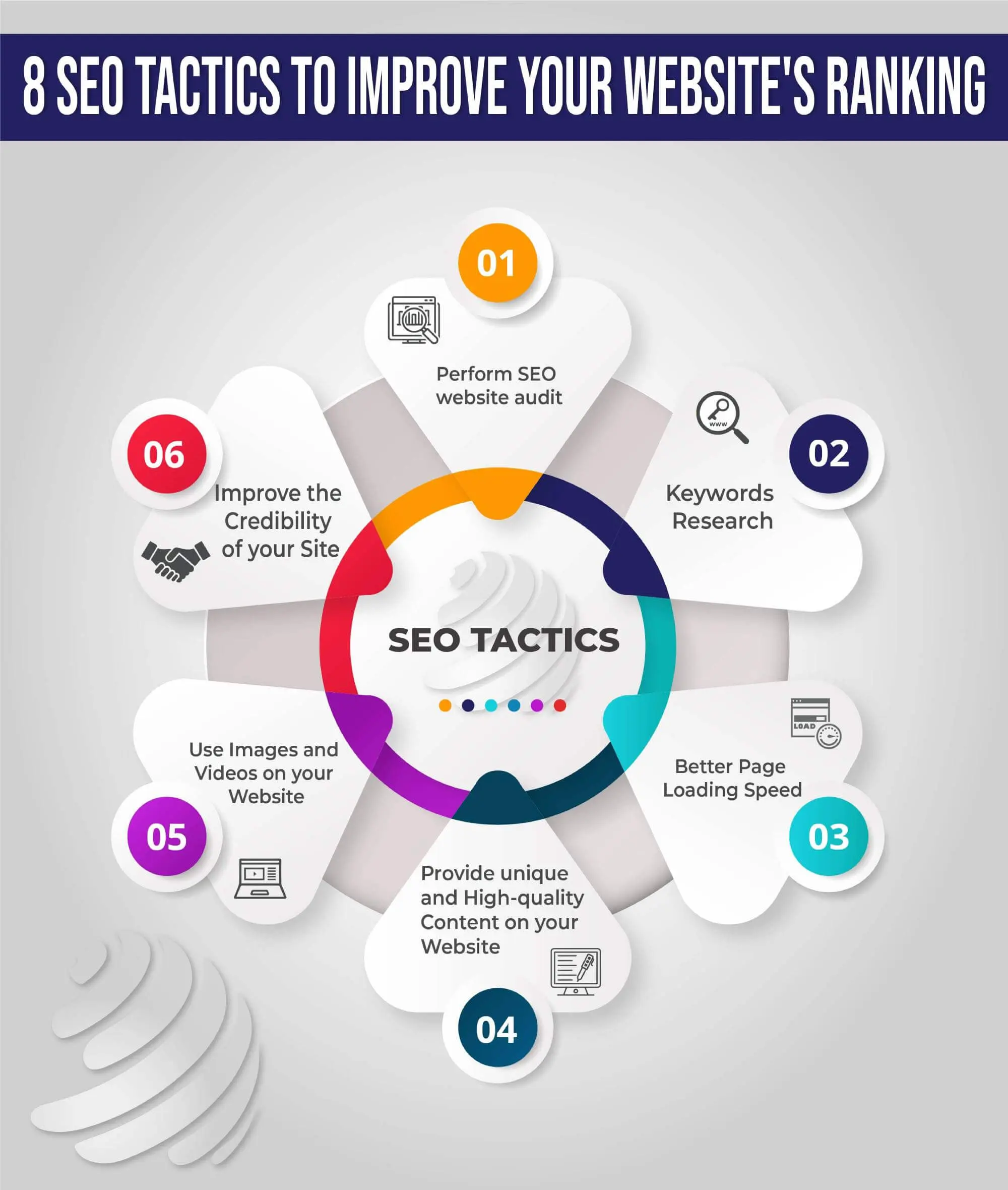 1. Offering High-Quality Content Optimised For SEO
One of the biggest mistakes people make when creating a web page is to do a lot of keyword stuffing on the page with search engine optimisation tactics while not putting adequate effort into the website content. While great SEO tactics can help your page rank higher on Google's SERPs, if your web page does not have high-quality content, it will eventually damage the user experience.
You should follow an essential tip to write (or hire professionals to write) high-quality, SEO-optimised content for your web page. Ensure that the content is free of errors and has adequate keyword research. Relevant and informative content will give you higher search engine rankings and drive traffic to your website, giving you a competitive advantage.
That said, avoid stuffing keywords, a tactic used by writers who do keyword stuffing to a blog post or article with as many exact keywords as possible to get higher SEO rankings. However, this can have a distinct disadvantage and bring down the quality of your website content rather than enhance it.
The best way to do this is to engage in proper keyword research and find the relevant keywords for your site. Then, use these keywords to write quality content that engages readers.
Another tactic is adding relevant links to your website's internal and external content. Of course, it is crucial to ensure that the links provide value to the user and enhance their user experience.
2. Enhancing The User Experience Of Your Website
This brings us to the next topic at hand — enhancing the user experience of your website. First and foremost, ensure that your website offers high-quality, valuable content to your target audience. Use images, links, and other digital marketing strategies to create an enhanced experience.
You can use the Page Experience Update tool recently provided by Google to understand this better. Remember, the more time users spend on your website and the more times they revisit it, the higher your page will rank.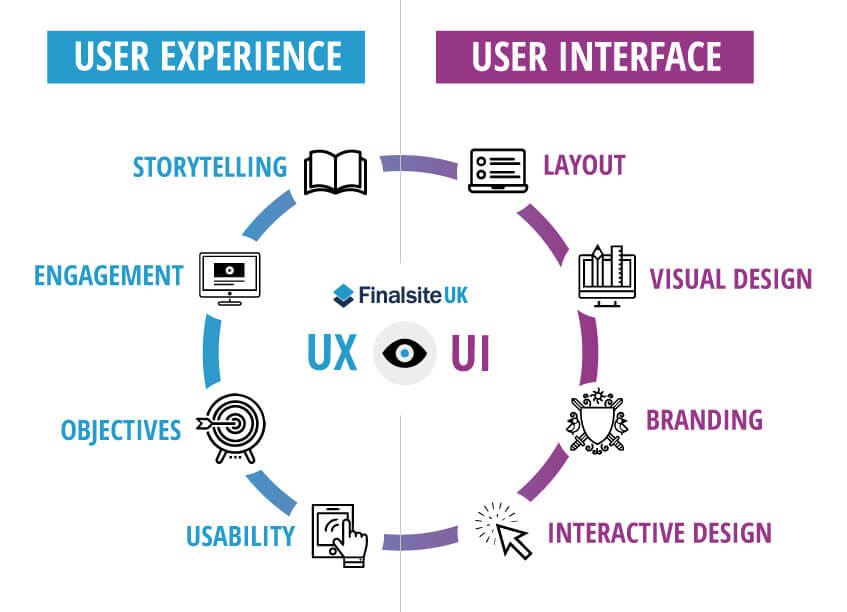 3. Create Backlinks
Another crucial SEO practice you can apply is creating backlinks to your website from other relevant, authority sites known as referring domains. This automatically enhances your site's authority and invites more traffic to it. In turn, this will help your site rank higher.
The advantage of using backlinks is that it is one of the most significant factors determining your web page's ranking on Google. Of course, you must be very cautious about spammy backlinks, which can harm the page. Ensure that the links you use are taken from authority websites and do not contain irrelevant content.
4. Optimising Your Images
Did you know that you can optimise the images used on a site to boost its speed? Doing so will encourage incoming traffic to your pages while making it easier for Google to identify and download the images.
A few ways to optimise the images on your page include using compressed images, creating descriptive filenames, and including alt text. Ensure you don't upload low-quality pictures, which can harm the rankings.
5. Optimising Your Page For Local Search
As technology advances, people are getting more tech-savvy, and local searches are becoming more prevalent, with most smartphone users knowing how to leverage them to find what they need.
One of the common searches includes looking for "businesses near me." For example, if individuals want to find a pizza shop closest to their location, they might type "pizza shop near me" in Google and find the nearest pizza shops.
So, if you are a local business owner and want to get noticed by customers within a particular geographic region, you can take a few steps.
First, you must claim your brand's "Google My Business" listing and post relevant content. Then, ensure that you get your business listing made in Google Directories. Finally, see that your business uses the best practices to generate genuine positive online reviews.
6. Fixing Broken Links
Do you want to know one of the best ways to improve your website's domain authority and organically drive more traffic? While we discussed adding high-quality links from authority websites, people often overlook a minor aspect — fixing broken links on their pages.
Often, users are interested in exploring your site and what it offers. However, when they click on an interesting link, they find that it leads them to a broken page saying "404 Error." Many site owners are unaware of this issue and don't fix it soon enough. By then, audiences are already turned away from the page.
To prevent this, ensure that you often conduct quality checks on the site and fix any broken links as soon as you find them. You can do this easily using the Dead Link Checker or BrokenLinkCheck tools you will find online.
7. Using Relevant Header Tags (H1 And H2)
We cannot emphasise this enough, but many websites forget to or avoid using relevant header tags, which can be a disadvantage. Adding H1 and H2 header tags throughout the website content can make it more readable and enjoyable for users and search engines.
Furthermore, did you know that using header tags can increase the rank of your SEO content on Google? Lastly, header tags are a great way to add structure to an article, making it visually appealing and readable.
8. Improving The Download Speed Of Your Page
Don't you hate when you type a search query on Google, and the page takes ages to download? Most people end up closing the link and moving on to the next one, or whichever one downloads the fastest.
Technology, the internet, and having things at our fingertips have made people increasingly restless and impatient. This applies to slow-down loading pages on Google as well.
So, having a fast load time on your website is essential to bring up the rank of your website. A recent upgrade on Google's Core Web Vitals takes load time as one of the key measurements for good websites and rankings. Ensure that your website is optimised for mobile phones and desktops and has a fast load time.
9. Understand The Google Algorithm
The ever-changing Google algorithm is one of the most important things website owners and developers fail to understand or keep track of. Not many people are aware of the fact that Google changes its algorithm every single day. One of the reasons behind this might be that these changes and updates are not announced publicly.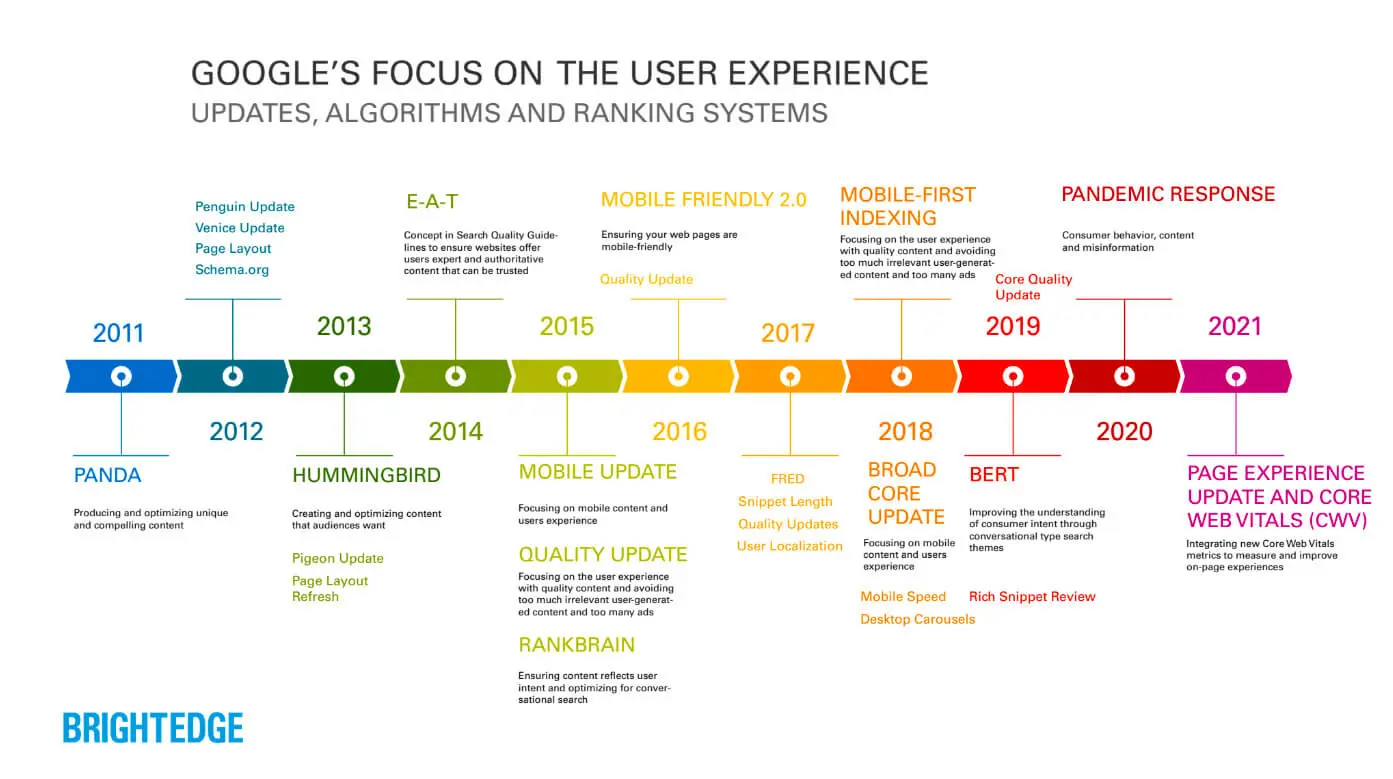 As a company with a growing website on Google, it is essential to keep an eye on these Google algorithm changes and understand them. There are almost 600 Google algorithm changes every year, so keeping track of them might be challenging. However, you should ideally know about the major ones which are advantageous.
Some of the significant algorithm updates you should know about are -
Page Experience Update
Core Update
Mobile-first Update
Mobile-friendly update
Pigeon
Hummingbird
Penguin
Panda
EMDs
To learn more about these updates and learn about them, you can check out Google Webmaster Central or Moz's Google Algorithm Change History.
How Can You Prevent Your Website From Getting Penalised By Google?
Many "smart" web developers or business owners want to get up the Google ranks quickly without putting in all the effort and engaging in Black Hat SEO practices. They may also not fully understand SEO practices and overload their page with excessive SEO tactics. This, in turn, causes their ranking to drop and their pages penalised by Google.
Some of the effective practices that you should avoid engaging in include:
Adding low-quality links
Adding spammy links
Excessive reciprocal linking
Having unnatural links to and from your website
Pure spam
User-generated spam
While these are just a few examples of what can bring your rankings down and penalise your website, there are several other things to avoid. Most of all, it is essential to prevent practising Black Hat SEO tactics and engage only in White Hat SEO.
EMDs And Search Engine Optimisation
So, now that you know everything about Exact Match Domains and have all the resources to raise your page's ranking, we are ready to end our guide.
Remember that while Exact Match Domain names are still prevalent and a great way to rank up, you can apply several other SEO tactics. Furthermore, Partial Match Domain names might be a more unique and natural way to add a domain name to your site. That is something you can consider; an SEO agency like ourselves can undoubtedly help with better alternative strategies.
Most importantly, avoid engaging in wrongful practices that ruin your website and the company's reputation. Learning about SEO and using its resources to rank up is always best. And with that, we have reached the end of our comprehensive guide.
Don't hesitate to contact our digital marketing team for advice on domains or other SEO services.