A robust and well-linked profile with high-quality backlinks and referring domains increases your rank in the search results, especially for the keywords you're targeting.
Both backlinks and referring domains help in link building, which is really important for Search Engine Optimisation (SEO).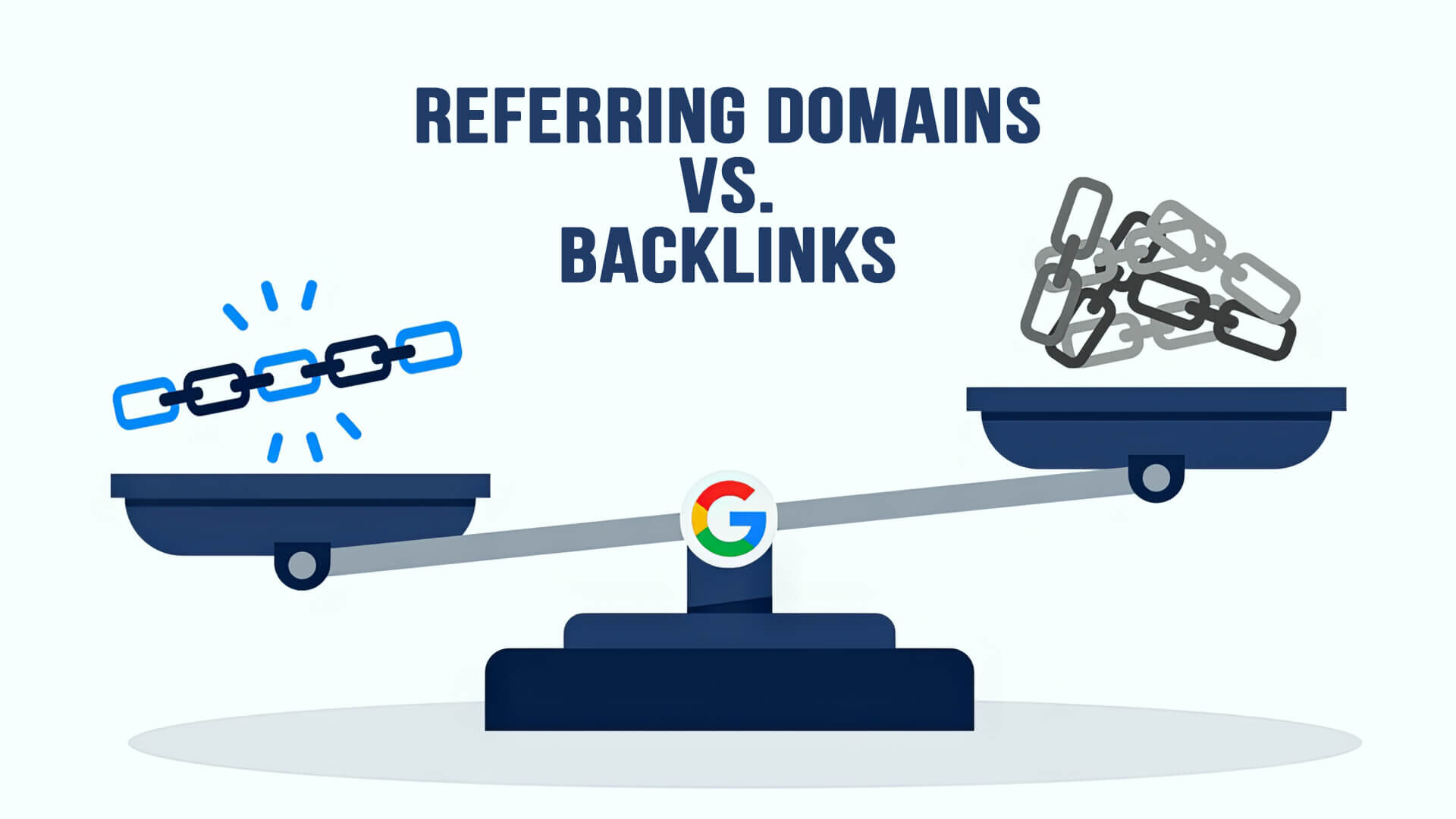 Backlinks, which direct viewers and potential customers from one webpage to another, and referring domains, the sites they're directed to, significantly impact SEO.
In addition, search engines use backlinks to determine a site's popularity, but referring domains help them keep an account of the sites an article or blog post is linked to.
Despite being distinctly different, many beginners find it hard to wrap their heads around these concepts. So, in this article, we will walk you through how each component functions to help you develop an excellent link-building strategy to improve conversion rates and organic search traffic.
Backlinks Vs. Referring Domains
Many individuals conflate referring domains and backlinks for eCommerce sites due to their slight and overlapping differences. You need good knowledge of SEO practices and the internet to understand the difference.
So, let's look at their definitions to understand these link-building efforts better.
What Are Backlinks In SEO?
To put it plainly, they are internal links bridging different web pages. Often referred to as internal links, website crawlers like Googlebot use them to move between multiple new web pages.
Furthermore, these bots assist Google Search Console in comprehending how backlinks contribute to understanding a webpage. A backlink profile is so important for SEO and improving referral traffic.
Linking domains via backlinks can display multiple styles — they can be integrated into the content with anchor text or inserted in visuals like images, infographics, buttons, etc.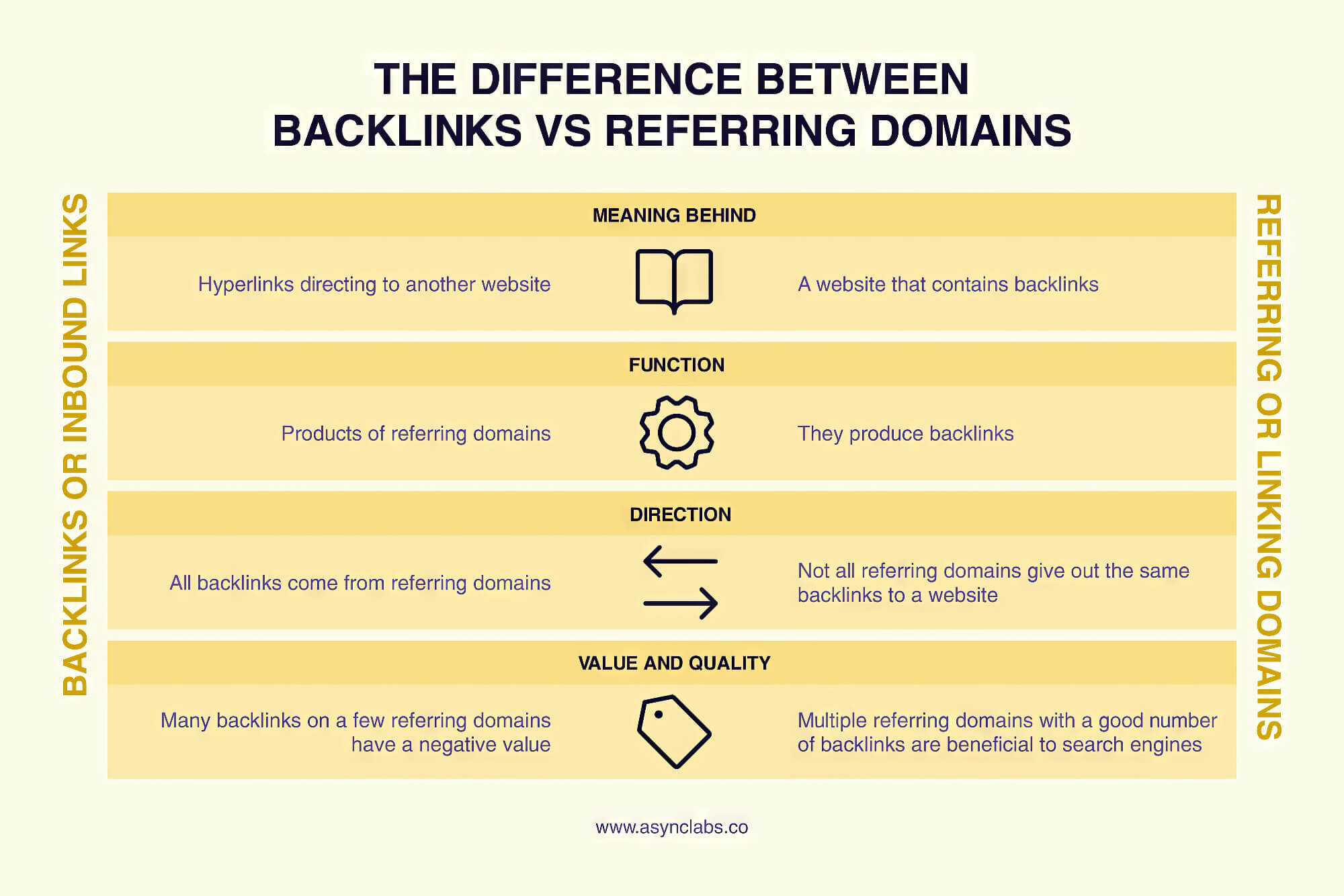 What's A Referring Domain?
A referring domain pertains to a web page that establishes referring domains linking to your personal or other websites. It signifies the origin of your referral traffic, and your web page will gain substantial benefits if other sites link to your content.
Well, you're probably thinking: why not add various links to other sites to get multiple backlinks and more referring domains? But you can't do that, as Google search engine bots check backlinks for their quality and where they come from.
A subpar backlink won't attract as much organic traffic, unlike a link that connects to an authoritative site.
Referring Domains Vs. Backlinks For Small Business Websites: How Do They Affect SEO?
As mentioned, backlinks and potential referring domains both serve essential roles in your link-building strategy and SEO to reach the target audience.
Backlinks act as a vote of confidence to a search engine — the more backlinks (good quality ones, of course) your site has, the higher the domain rating you'll get. However, backlinks are not created equal, so some carry more weight than others.
The relevance and uniqueness of external and incoming links further set them apart from others. An anchor text is a powerful SEO tool that search engines like Google use to check what a new web page or article will be about.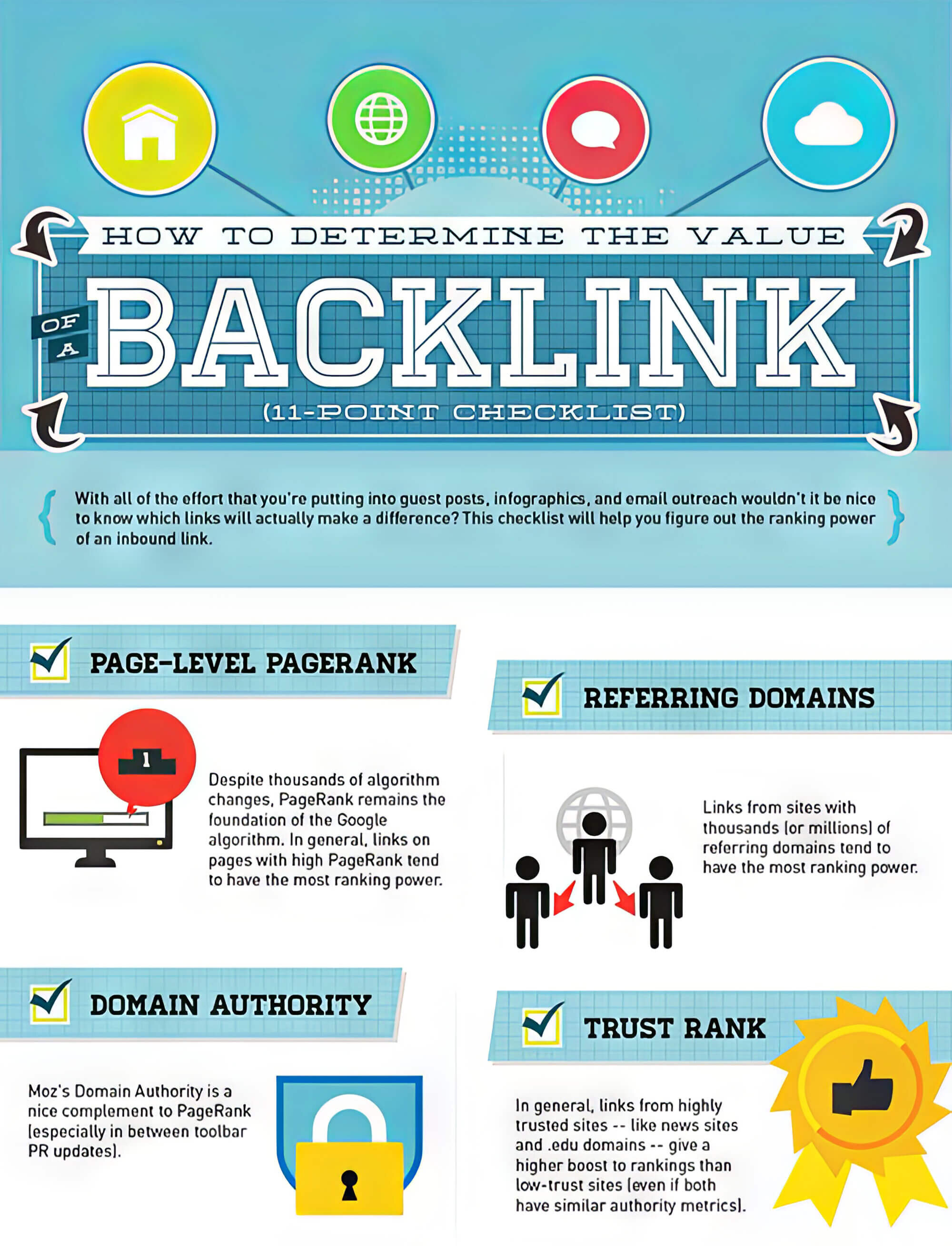 But what makes a referring domain authoritative? Referring domains report how relevant and genuine the backlinks on your web page are.
They are ranking factors that signal to Google that your site is valuable and credible when they receive links from an external website. So, top-ranking sites on Search Engine Results Pages (SERPs) usually have unique referring domains with multiple backlinks.
A recent study by Ahrefs shows a positive correlation between the presence of referring domains and the amount of traffic websites and blogs generate from search engines, especially Google. Thus, high-quality referring domains aid in better SERP performance and make link-building a significant aspect of local search engine optimisation.
How To Improve Referring Domains And Backlinks For Local SEO
How To Get More Backlinks For Your Website?
The number of backlinks you can obtain from a website is not finite. For example, if the web page you've linked your profile or article to links to another page, you'll get one backlink.
Likewise, if it has 10 external links, you'll receive 10 backlinks. However, it is essential to remember that having multiple low-quality backlinks won't do any good - only trustworthy link domains that provide great insights related to your niche are worthwhile.
Therefore, looking for high-quality referring domains with high-quality content and effective website linking is beneficial. As such, these are among the best practices for increasing referring domains and backlinks to facilitate organic traffic exponentially.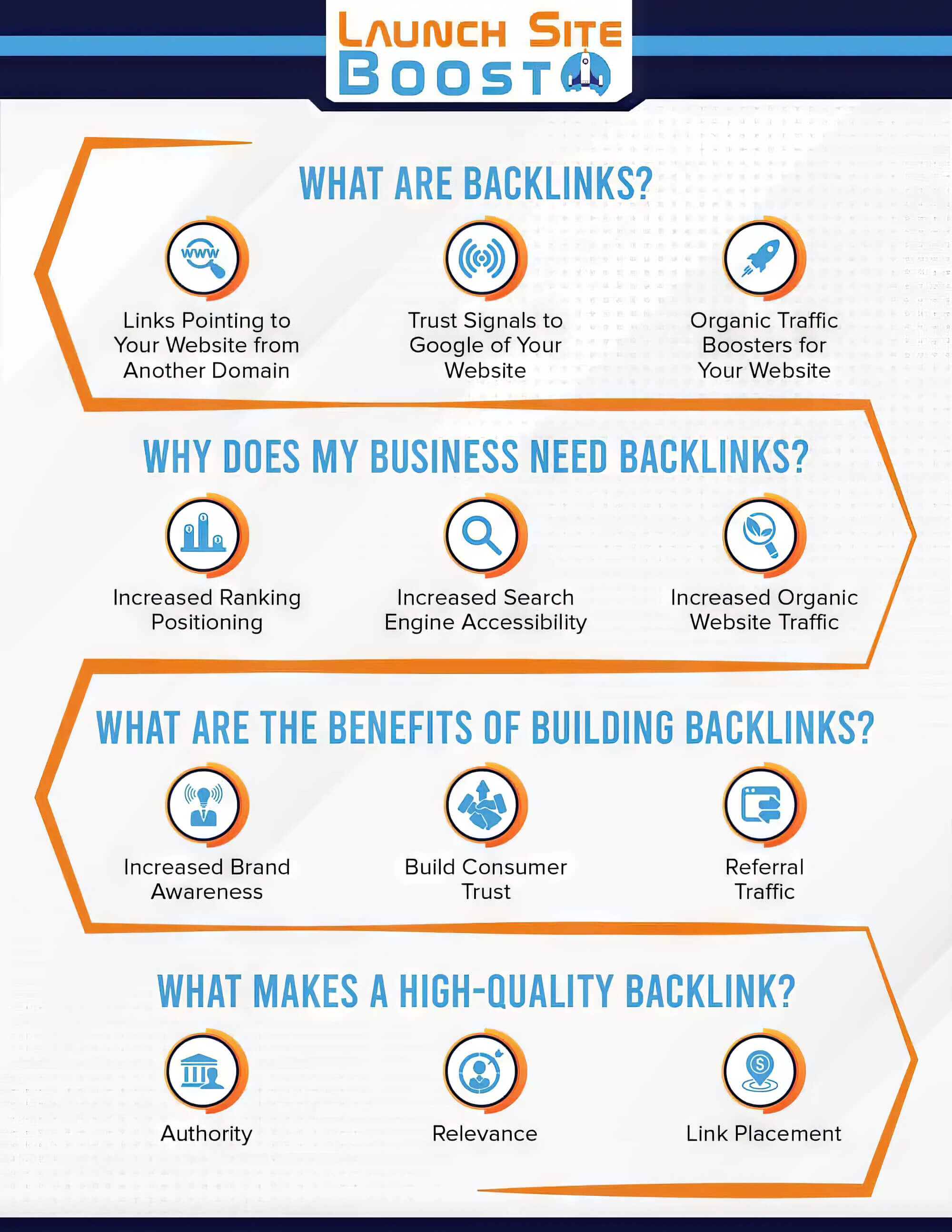 How To Get High-Quality Backlinks?
Before developing a robust backlink profile, acknowledge that not all backlinks are of equal weight — a backlink is earned to signify that your content is relevant and of good quality.
They're one of your website's most important ranking factors, so they must be a major part of your content strategy.
A high-quality backlink originates from target web pages that are trustworthy, known for their specific niche, and aren't part of a paid linking scheme. Targeting such web pages can get authoritative referring domains and increase your search engine ranking. However, if you don't receive one or more backlinks for a relevant source, your ranking in search engine results pages may be lowered.
In addition, search engines penalise sites with too many irrelevant linking domains and need more authoritative links. You can prevent this by adding high-quality links that align with the topic your article or site focuses on.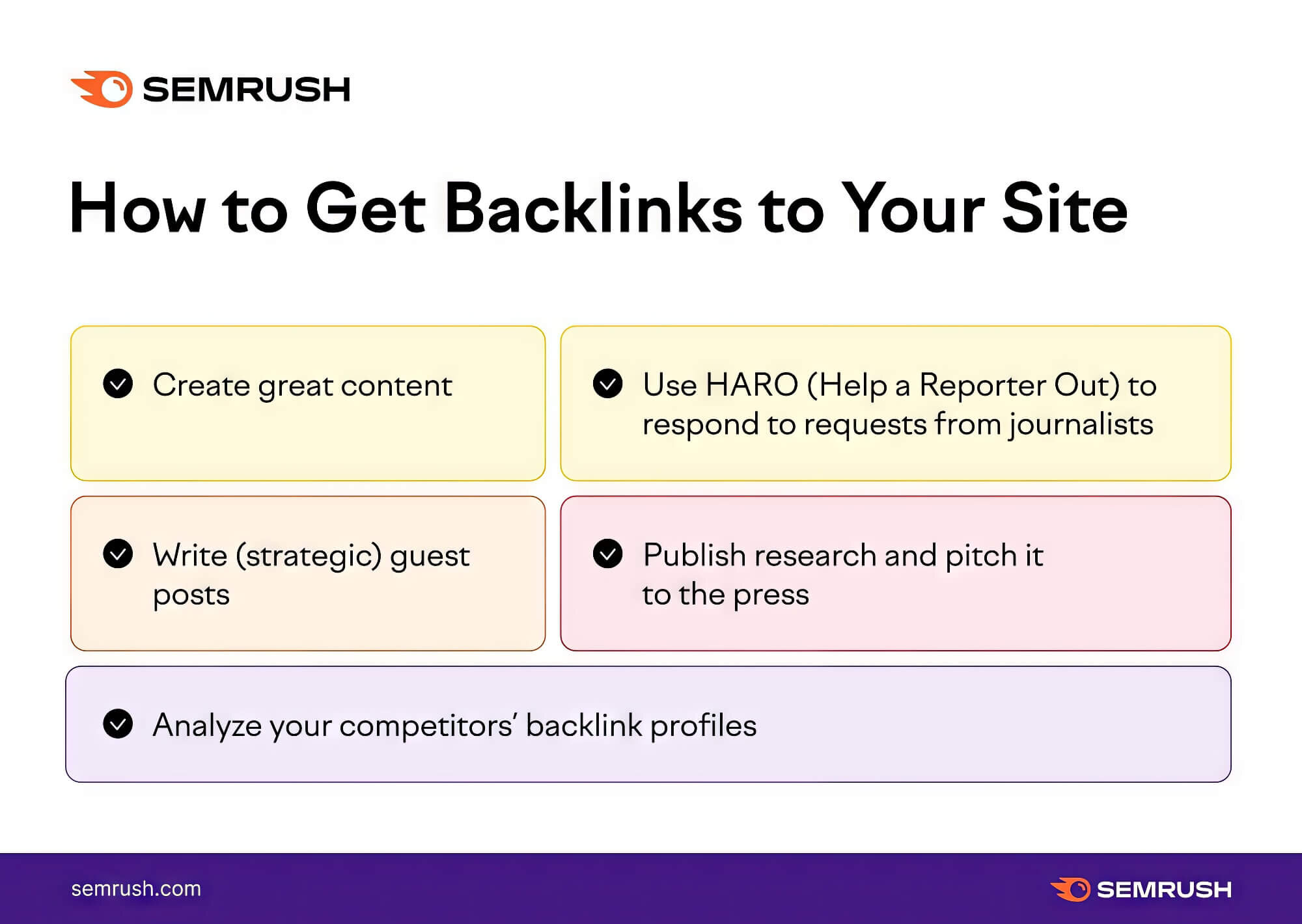 Identify high-quality backlinks with these common determinants:
1. High Referring Domain Authority
If high domain authority sites direct viewers to your web page via backlinks, Google will hold your site in high regard. However, backlinks that aren't from high authority websites aren't always worthless; search engines just don't value them as much, so they won't get you top referring domains.
2. Relevancy
Search engines check your web page's backlinks or inbound links to see if there's any value in the content or topic you're discussing. For example, a backlink from a website that doesn't have contextual or relevant content will bring you lower conversion rates compared to sites focusing on a topic related to your specific niche.
You can improve its relevance by adding contextual anchor texts for linking sites.
3. Unique Referring Domain
Search engines give more value to your backlinks if it's challenging for your competitors to get an inbound link from the same referring domain. So, getting even one referring domain that isn't readily available is an important SEO strategy.
How To Get More High-Quality Referring Domains?
Implementing efficient link-building and SEO strategies is essential for securing more referring domains from reputable sites, thereby enhancing Google rankings. These strategies should be focused on generating high-quality backlinks, as these links report unique domains.
Here are some strategies you can use to generate backlinks and thereby improve your SEO efforts:
1. Create Quality Content
Before creating content, find websites of your top competitors in the specific topic, which are usually the top search results in any niche or relevant topic.
If you notice any high-quality referring domains, check what content they are linked to, and if you're thinking of writing content related to them, note down at least two referring domains from the sites.
When you're done creating the content, optimise it using these domains to get similar (if not better) rankings than your competitors. This will also make it easier for Google to determine what your site or blog post is all about. This way, you can get good referring domains and backlinks for your blog website.
2. Check Your Popular Web Pages
Visit your website and pinpoint the pages on your website or posts having the most backlinks — such content has already garnered likes, shares and popularity! Next, brainstorm ideas on utilising this content to create posts about another related topic that can use these backlinks.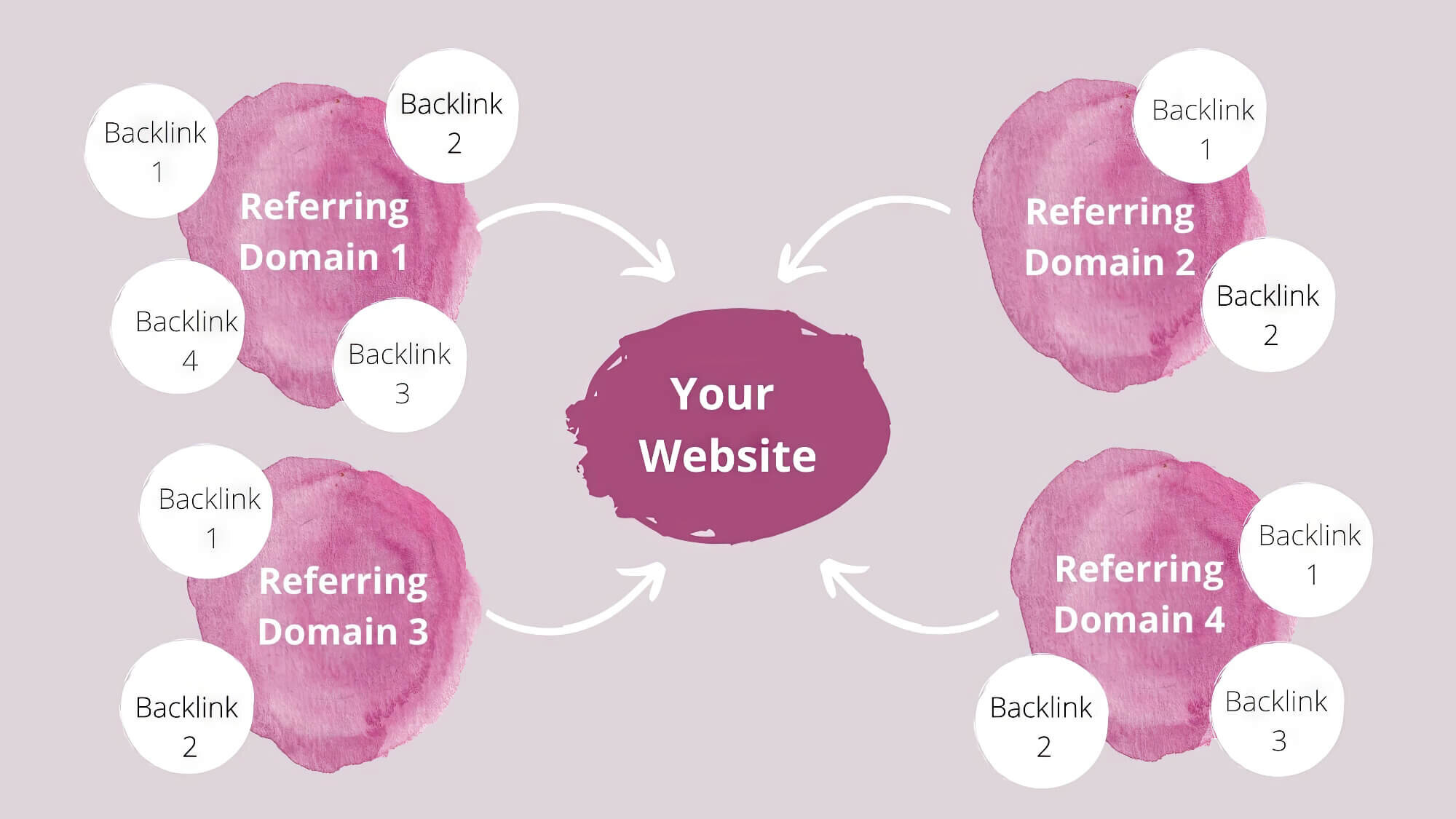 3. Include Variety In Your Content
Excellent, engaging content is the backbone of a good SEO strategy, and introducing variety in your blog post will attract organic traffic.
Generating more backlinks and referring domains can be achieved through various web page ideas such as leadership tips, case studies, industry insights, infographics, original research, and guest posting. You can also share your content with people willing to link to it from their social media pages.
4. Don't Consider Spammy Links
Exercise caution and disavow them if you stumble upon any spammy referring domains or any other website that appears untrustworthy. Use Google Search Console to find genuine sources and understand how backlinks are generated from a linking domain.
FAQs
1. How do you check referring domains for your website?
Ascertaining how many referring domains and backlinks exist is straightforward with two platforms: Ahrefs (paid) and Google Search Console (free).
1. Ahrefs
This is a highly-valued SEO tool used by digital marketers and SEO experts in the industry. Follow these steps to check referring domains and backlinks for your website.
Log in to your Ahrefs account.
Go to 'Site Explorer' from the dashboard in the top left-hand corner.
Enter your domain extension in the search bar on the page and hit search
You'll find all relevant metrics - domain ratings, referring domains, backlinks, organic search traffic, etc.
If you want to see a more in-depth report, click on the 'backlinks' option
Here, you'll find new backlinks for your website and how authoritative their referral domains are or what anchor text has been used to link to your site.
2. Google Search Console (GSC)
Operating this tool for finding backlinks and referring domains is quite similar to Google Analytics. Follow these simple steps:
Go to GSC and log in with your email address and password
Add your website domain
Go to the Toolbar, scroll down and click on 'Links.'
The 'External Links' Panel will showcase your total backlinks
Towards the end of the page, you'll find a 'Top linking sites' panel showing the different domains linking to your web page and how many backlinks you've received.
2. What is the difference between referring domains and inbound links?
Referring domains are websites capable of linking to your web page, providing you with a backlink for enhanced authority and superior ranking. But inbound links are links that direct users to your page - they are also known as 'hyperlinks'.
3. Is a backlink also a referral?
No, a backlink helps direct traffic and authority to your website, increasing your conversion rates and SERP rankings. So, it's not a referring domain - the website that links to your blog or site is the referrer.
Navigating Referring Domains and Backlinks
You can optimise a content strategy using this guide to obtain high-quality backlinks from credible and valuable referring domains. However, this shouldn't be the only ranking determinant in your SEO strategy.
If you're unsure of how to level up your SEO game, it's best to consult a digital marketing agency for the correct tools and methods. sitecentre® is a digital marketing agency based in Australia with a well-rounded package of web-related services, including SEO, Machine Learning, Web Design, and PPC/SEM solutions.
We also provide comprehensive branding campaigns that will help you generate high ROIs at an affordable price.