Beginning your online business journey can be challenging, especially if you have decided to undertake search engine optimisation yourself.
Tackling SEO challenges can sometimes be frustrating, especially when efforts don't immediately yield results. Well, we assure you that you're not alone in this.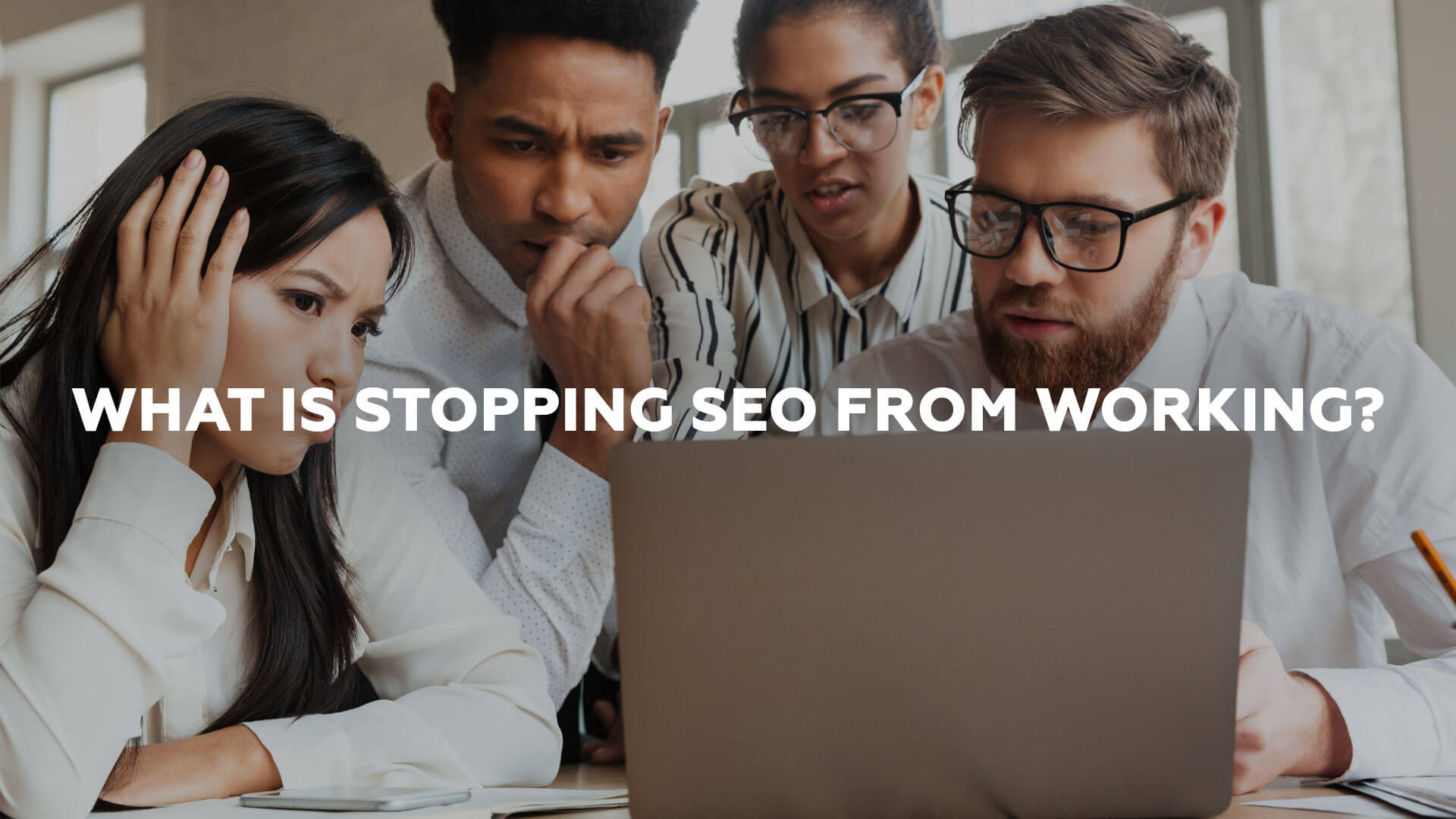 Search Engine Optimisation is a set of varied techniques to improve SERP rankings. The idea is to enhance the visibility of the search engines so that more and more prospects can find your website. SEO requires one to be patient to show tangible results, but like in the above case, sometimes it just doesn't appear. Given that people wait to see SEO results, it can be frustrating not to get any.
To improve SEO performance, it's crucial to recognise that it's a field in constant evolution. If you fast forward a few months, you will be surprised to see the number of new SEO tricks. The most challenging changes have to do with significant algorithm updates.
Want to learn more about SEO challenges that might prevent your website from finding success? Keep on reading.
This article embarks on a journey to decode search engine algorithms, discuss how to overcome SEO challenges, and closely examine the recent advanced changes that could pose challenges to your SEO strategy. Let's dive in.
How Does Google Rank A Website?
The Google algorithm considers more than 200 factors when ranking a website. Google's web crawlers first scan and index all pages on a website. After this, Google examines various aspects of the individual pages.
In the next step, Google's algorithm determines the overall usefulness of the website to the user. It forms an opinion about the website's authority and rates it accordingly.
While this might be an oversimplification of the ranking process, given the number of factors it takes into account, it would be beyond the scope of this article to dive deeper. SEO can play a crucial role in helping a website check many boxes. In short, when done right, SEO can significantly improve your visibility on Google.
One of the biggest SEO challenges is the dynamic nature of the field, primarily due to Google's constant ranking algorithm updates. Consequently, your SEO strategy needs to adapt and evolve to maintain a competitive edge in rankings.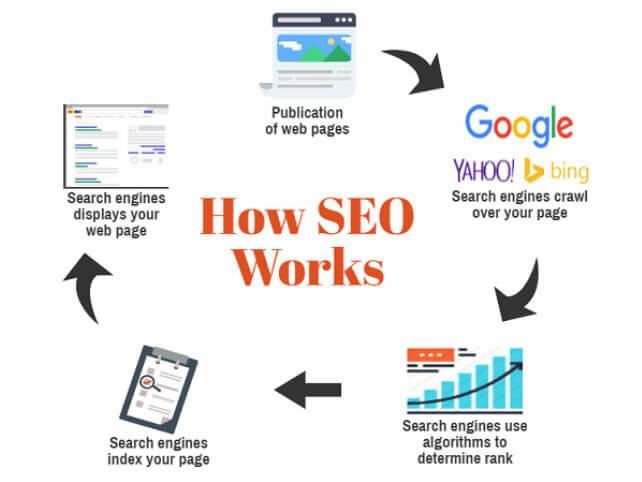 Why Are Organic Search Rankings So Crucial?
How your business is found online can be affected by organic search rankings. Organic search helps your business reach prospective customers whenever they use search engines like Google to search for queries relevant to your business. If you get your strategy right, you can strike gold in the form of newer, high-quality leads for your business.
As we have mentioned, your organic search success will depend on how well you implement a solid SEO strategy for your business website.
You might need to overcome these SEO challenges to see the desired ranking and visibility results.
Some Common SEO Challenges & How To Fix Them
The following are some common SEO challenges that may have caused your SEO results to stagnate:
1. Not Targeting The Right Keywords In The Content
Keywords are arguably one of the most crucial organic search and SEO elements. Keywords inform the search engines about the relevance of your content to users' search queries. Reaching your target audience is slim if you don't target the right keywords and stuff your content with industry jargon.
The idea is that users generally ask more straightforward questions in their search queries. Sometimes a lack of long-tailed keywords can prove costly for your SEO strategy. If your website is stuffed with the wrong keywords, Google will find it hard to answer these questions. In such a scenario, your website's rankings are bound to fall.
Another keyword issue that can hamper your SEO strategy is keyword stuffing. Google's algorithms downgrade your website on the SERP if it detects a skewed keyword density in your website's content.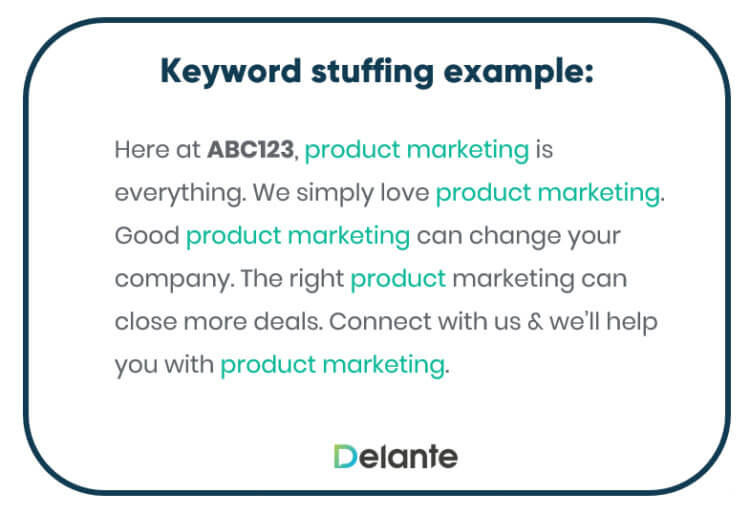 How Can You Fix It?
The best way to avoid various keyword issues on your website is to start with basic keyword research. You can use one of the many powerful and free keyword tools on the web for this purpose. Make a list of the most suitable keywords and group them into primary and secondary. You must make it a point to include long-tail keywords in the web copy.
You should think like your target audience and search for their perspectives. By doing this, your keyword strategy will be more effective. You will need to base your content strategy around the keywords you identify during your search.
Additionally, you must be extremely careful while including keywords in your content. To avoid keyword stuffing, you must strategically place your keywords. There is a thing such as too many keywords; therefore, don't try to outsmart search engine algorithms.
2. Failing To Build Trust With Your Target Audience With Your Content
The most crucial factor behind the success of any business is the trust it obtains from the target audience. Irrespective of your industry, one common denominator that can be the difference between success and failure is consumer trust.
Now, when you bring your business online and create a website, you must aim to gain the trust of your audience. The content of your website can lead to a trust deficit if it overwhelms or disappoints an incoming visitor. The following are some of the common reasons for this:
When your website is excessively sales-oriented, you lose a prospect's trust. It could result from paying more attention to sales than providing users with relevant information and real help.
Your website contains thin, poorly researched content.
Visitors feel misled when your content and keyword choices do not align.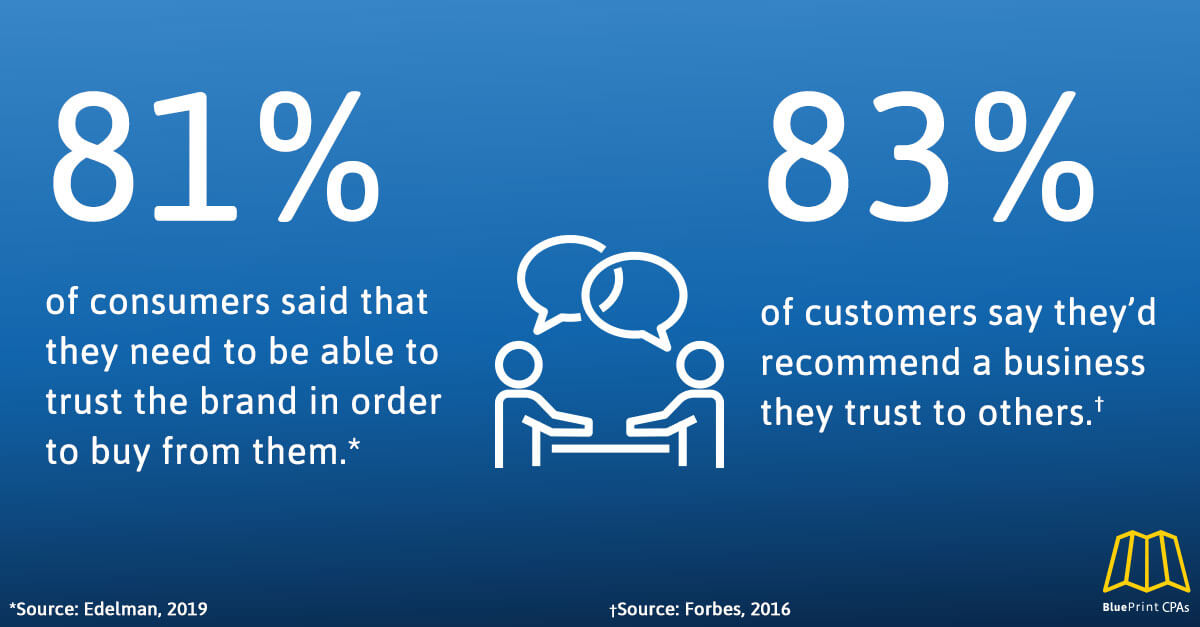 How To Fix it?
The first thing you need to do while writing content for your website is to think from customers' perspectives. You must ensure visitors' needs are met whenever visitors land on your website.
Never try to brag about your business and its achievements excessively. It's better to be humble than try to oversell your business. Secondly, research well before writing content and link to credible and authoritative information sources. The idea is to provide the most informative content to the visitors. Also, make your blogs and articles SEO-friendly.
Additionally, you can adopt new-age content on your website. For example, you could include live streams on your website or social media handles in your content strategy.
A digital content marketing agency can also help you develop your website content. You can significantly improve your SEO efforts' effectiveness by addressing content issues.
3. Having A Website That Is Not Responsive
A responsive website adapts its layout and design elements according to the device used. Responsiveness has gained momentum due to the increasing prevalence and dependence on mobile devices.
The majority of internet users access the web on their mobile devices today. Given the emergence of this phenomenon, Google now emphasises mobile responsiveness as an essential ranking factor.
In such a scenario, if your website is optimised for desktop users only, you are missing a vital part of your target market.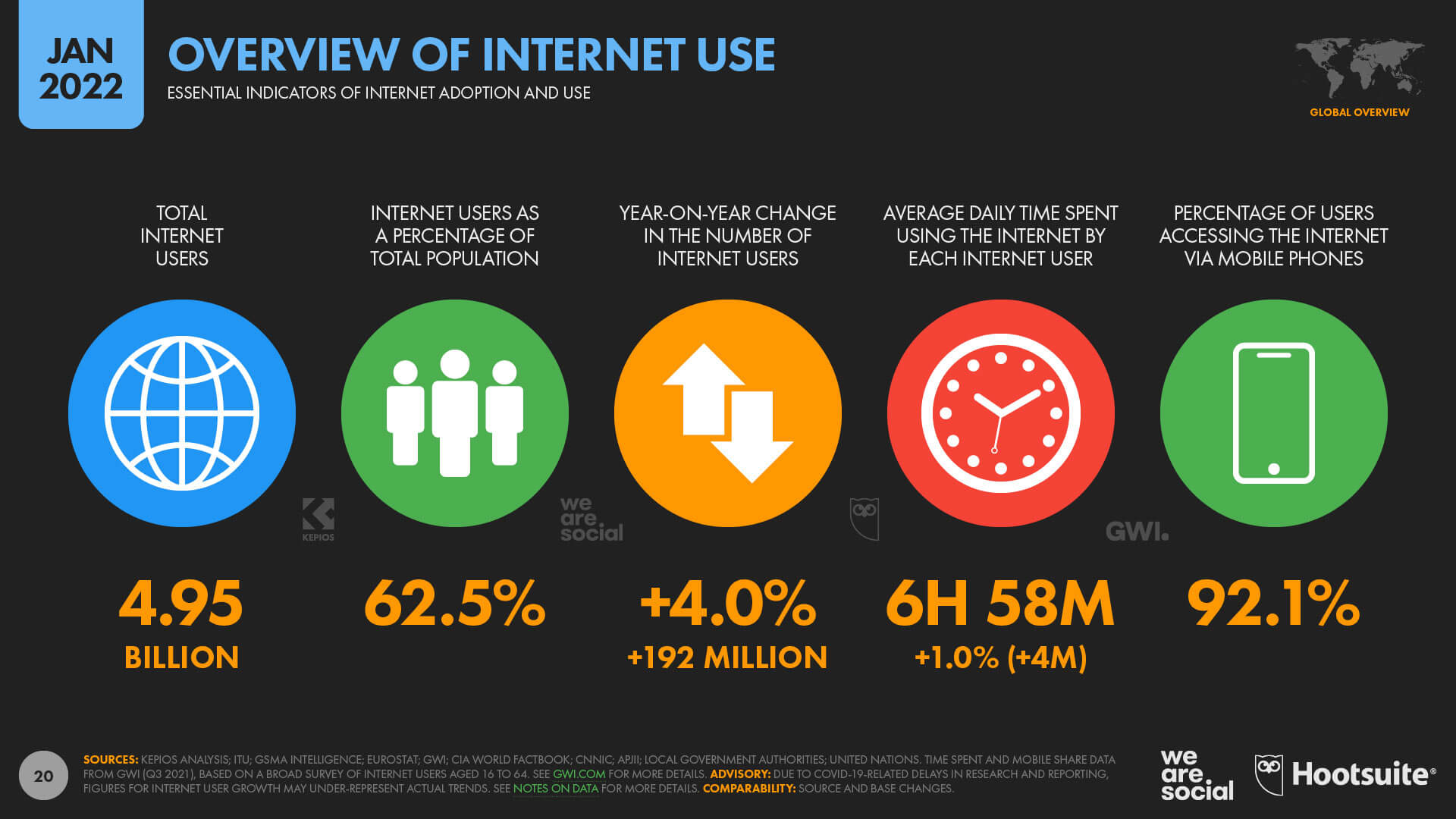 How To Fix It?
If your website is not responsive for mobile devices, it is highly advised you speak with a web developer. You will notice a change in your SEO results once your website is mobile-friendly.
4. You're Failing To Implement Crucial SEO Best Practices
A pivotal objective of any SEO strategy, especially in terms of technical SEO, is to make your website and its content stand out to search engine crawlers. On-page SEO involves a range of basic best practices that determine the overall strength of your website and its image in front of Google.
Some of these on-page SEO basics that you might be missing out on are as follows:
Titles & Meta Descriptions
Google's search algorithms flag missing titles and meta descriptions on your web pages as negatives. Creating engaging, relevant meta titles, tags, and descriptions is essential.
SSL Certificate
An SSL certificate is like a seal of safety for a given website. When you don't use an SSL certificate for your website, users don't view your website as a safe link and try to stay away from it. This leads to lesser interaction from prospects.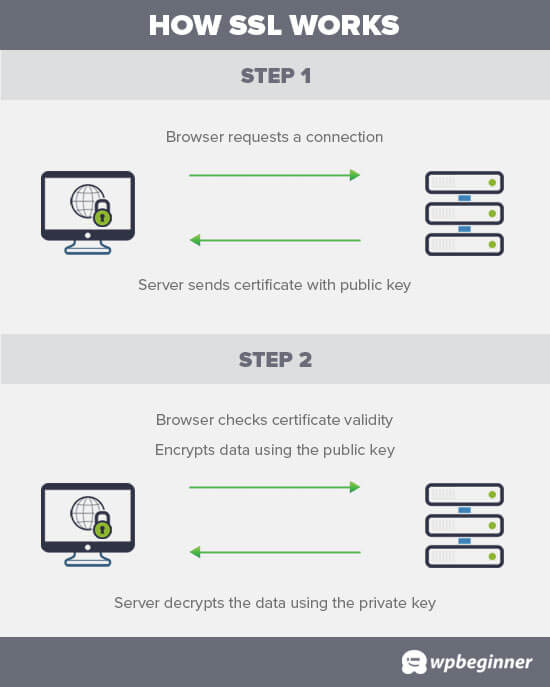 Appropriate Headers
Header tags are essential for search engine crawlers to understand the content on your website. Not having header tags hampers your SEO and decreases your content's readability.
How To Fix It?
You must make it a point to add appropriate titles and meta descriptions for every website page. You must also include an SSL certificate for your website to secure it. A secure website is preferred both by search engines and users.
You should also include header tags in your web copy to help web crawlers navigate and understand your content easily. By applying header tags, you can also improve the readability of your website.
5. Keyword Cannibalisation
Keyword cannibalisation is arguably one of the most severe issues plaguing your SEO efforts. What is keyword cannibalisation to begin with?
Keyword cannibalisation is an issue that arises when multiple pages, articles, or blogs on your website are optimised for the exact same keywords, leading to duplicate content. When this happens, numerous pages on your website start competing for the same user queries. And naturally, competing with your content isn't healthy for your SEO and website.
When your web pages compete with one another due to keyword cannibalisation, their chances of ranking decrease significantly. In addition to that, your backlink profile and CTR(click-through rate) also get diluted.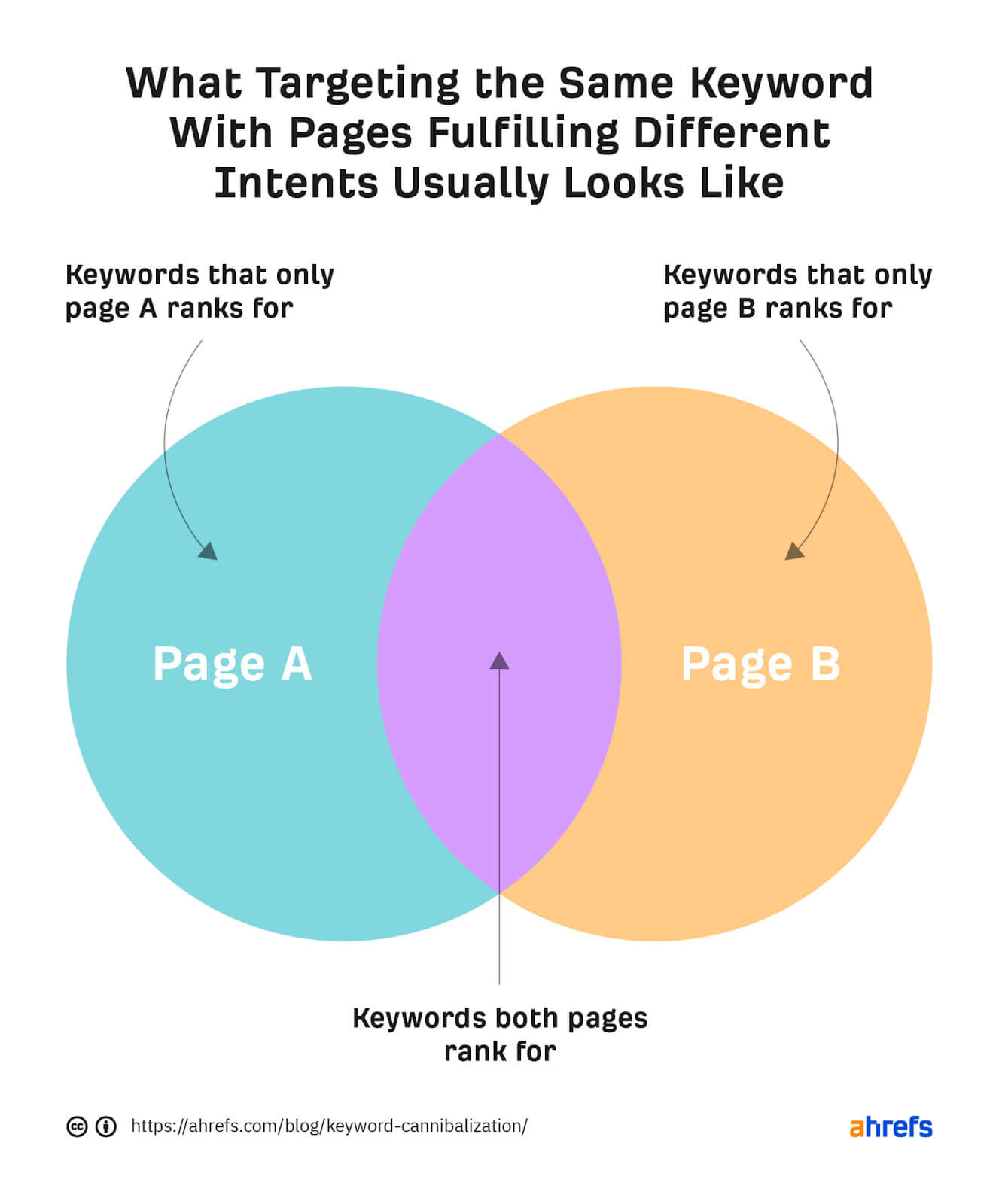 How To Fix It?
To detect and rectify keyword cannibalisation on your website, follow these steps:
Content Audit — Firstly, you must thoroughly audit the content on each website page. The content audit should focus on matching the keywords to each page. Making a list will help you find the optimised pages for identical/similar keywords or phrases.
Content Performance Analysis — Once you have identified the pages that suffer from possible cannibalisation, it's time to check the SERP performance of these pages.
Identifying What To Keep — Based on the results of your performance analysis, you can identify the vital pages and perform better than other affected pages. Whichever pages have a better performance, you can keep them.
Merging/Removing Others — In the last step, you must decide the final course of action. You can merge multiple affected pages or remove those that might not add value to the better-performing ones.
6. Slow Page Speed
In the digital age, attention spans are notably shorter. Site speed is essential as consumers aren't inclined to wait more than 3 to 4 seconds for the information they need from their search queries. Their patience runs out when they wait more than 3 to 4 seconds.
Page speed is when a web page takes to load on a device with all its elements completely. Visitors bouncing off your website are way higher if your website contains pages that don't load quickly. A higher bounce rate means that your website has poor engagement rates.
Google's search algorithms take engagement metrics very seriously. Therefore, you can't afford to play around with slow page loading speeds. Your page rankings and SEO get penalised by Google for slow page loading speeds.

How To Fix It?
First, you need to check all individual pages on your website for their loading speed. You can take the help of one of many free online tools, such as Google PageSpeed Insights.
When you have identified the pages that need to be improved, you can follow the below steps to maximise the speed of your website:
7. Poor Site Navigation
Your on-page SEO is also affected by its navigation structure. Your website's structure determines how easily visitors and search engine crawlers navigate the content.
When your website has a haphazard and tedious structure, the chances of your visitors bouncing off are higher than ever. As we have mentioned, a higher bounce rate negatively impacts your engagement rate.
How To Fix It?
You can solve the navigation problem on your website by giving a straightforward navigation menu. It would be best to create clear sitemaps to help search engine crawlers navigate between pages without difficulty.
Additionally, you can offer some self-configuration tools to your users. These tools can instil a sense of control and allow users to customise their navigation experience on your website.
Lastly, ensure that menu labels and categories are easily understandable without extensive thought.
8. Poor Linking Strategy
Certain strategies, such as creating a strong network of internal links and building links externally, are integral to improving your rankings. Better quality links play a vital role in improving your website's authority. It is a well-known fact that websites with good authority rank better.
When your backlink-building strategy lacks quality and vision, you lose out on improving your website's authority. You cannot rank higher than your competition if your backlinks don't come from high-quality and authoritative sources.
When you get most of your links from websites that focus solely on trading backlinks, you can get penalised by Google. You are doing a great disservice to your SEO strategy if you focus on 100s of low-quality backlinks than a limited number of high-quality ones.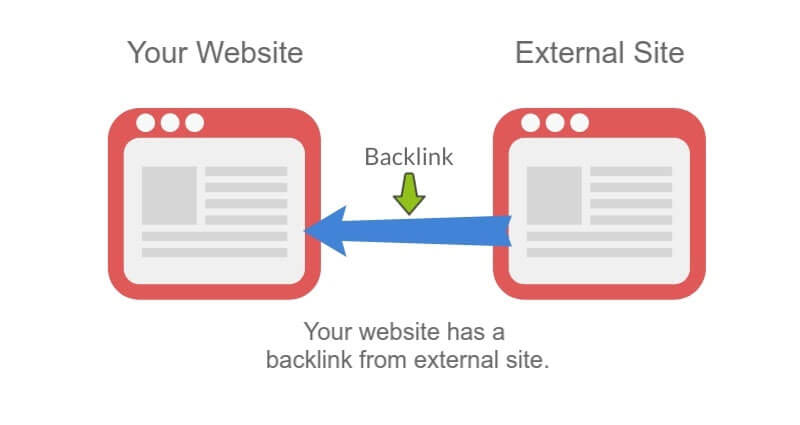 How To Fix It?
Enlist the help of free online tools, such as Google Search Console, to identify any low-quality links on your website. You must ensure that your backlinks only come from websites that contain relevant content in your niche. In addition, you should always examine whether a given link will add value to your business.
You should ensure that your backlinks don't come from spammy websites. Always check websites for pages like Privacy Policy, About Us, and Terms and Conditions to identify the legitimacy of a website.
Remove all broken links and low-quality connections from your website as a first step to regenerate your website's credibility and authority.
Some Advanced SEO Challenges To Keep In Mind
Now, look at some relatively advanced and new SEO challenges you should be careful about. These are:
1. User Experience(UX) Is The Key
The recent Google algorithm update has introduced Core Web Vitals. These three metrics measure loading quality, interactivity and visual stability. These respective metrics are:
Largest Contentful Paint (LCP)
First Input Display (FID)
Cumulative Layout Shift (CLS)
The introduction of these metrics points towards Google's attention on improving website user experience(UX).
Given the emphasis on UX, you cannot afford to lose points to a lacklustre user experience for visitors to your website. Therefore, you should always ensure a straightforward navigation structure, improve the page loading speed, and other factors that impact user experience.
2. Changes In Search By Google
Google constantly tests and changes elements in its search environment. These changes generally fall in the range of thousands. These changes can directly affect your SEO strategies as well.
While you can't do much to control these changes, what you can do is control your response to them. You need to be in the know and research these changes to tweak your SEO strategy accordingly.
3. Fight For The Top-spot: Increase In Competition
As more and more businesses are coming online, the fight for that coveted top spot in the SERPs is only tightening. Every industry is witnessing a massive influx of new companies on the internet.
You can't do much to control this influx. But you can do a lot on your website to stay ahead of the competition. You should stay on top of industry research, ensure a great user experience, and evolve your algorithm changes.
Get Your SEO To The Top!
We have discussed various challenges that could be interfering with your SEO efforts. You must stay on top of these challenges and mitigate them as soon as you become aware of their presence. Also, keep up to date with the latest trends and algorithm changes.
At sitecentre®, we understand that undertaking your SEO and digital marketing can be challenging. We strive to assist small businesses in reaching their full potential. Please do not hesitate to contact us if you require any assistance.
That's all for this time, good luck!