Naive content marketers love content repurposing for a reason — it gives them creative freedom to fill their content calendar with a lot less effort and time. Plus, content repurposing makes the overall content marketing process easy.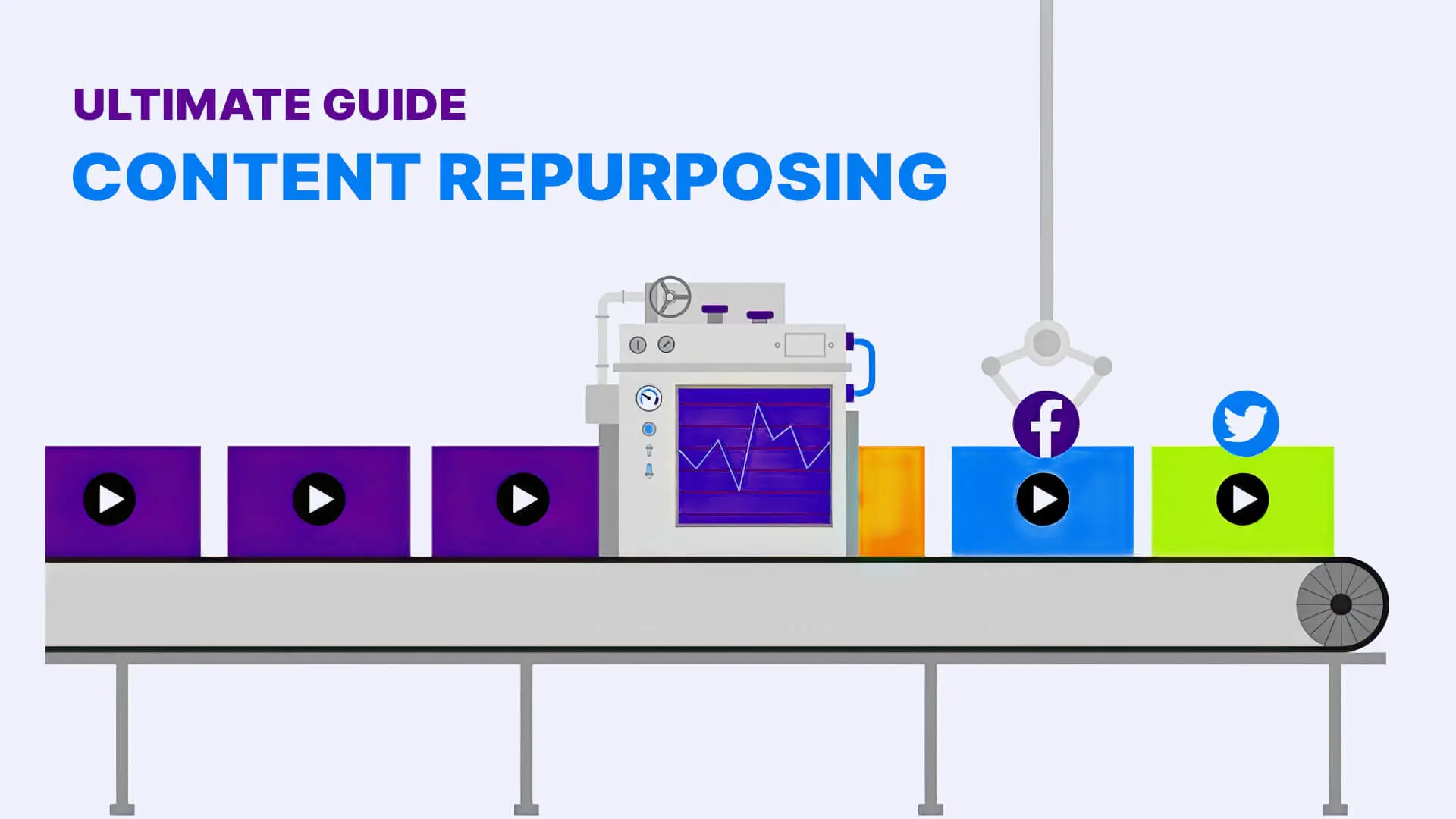 Having a consistent content marketing strategy is critical since the content is king. However, it is not possible to create unique content every day. The task is challenging and could overwhelm your audience. Instead of creating new content from scratch daily, reviewing your existing content and seeing if you can repurpose it is best.
What Is Content Repurposing?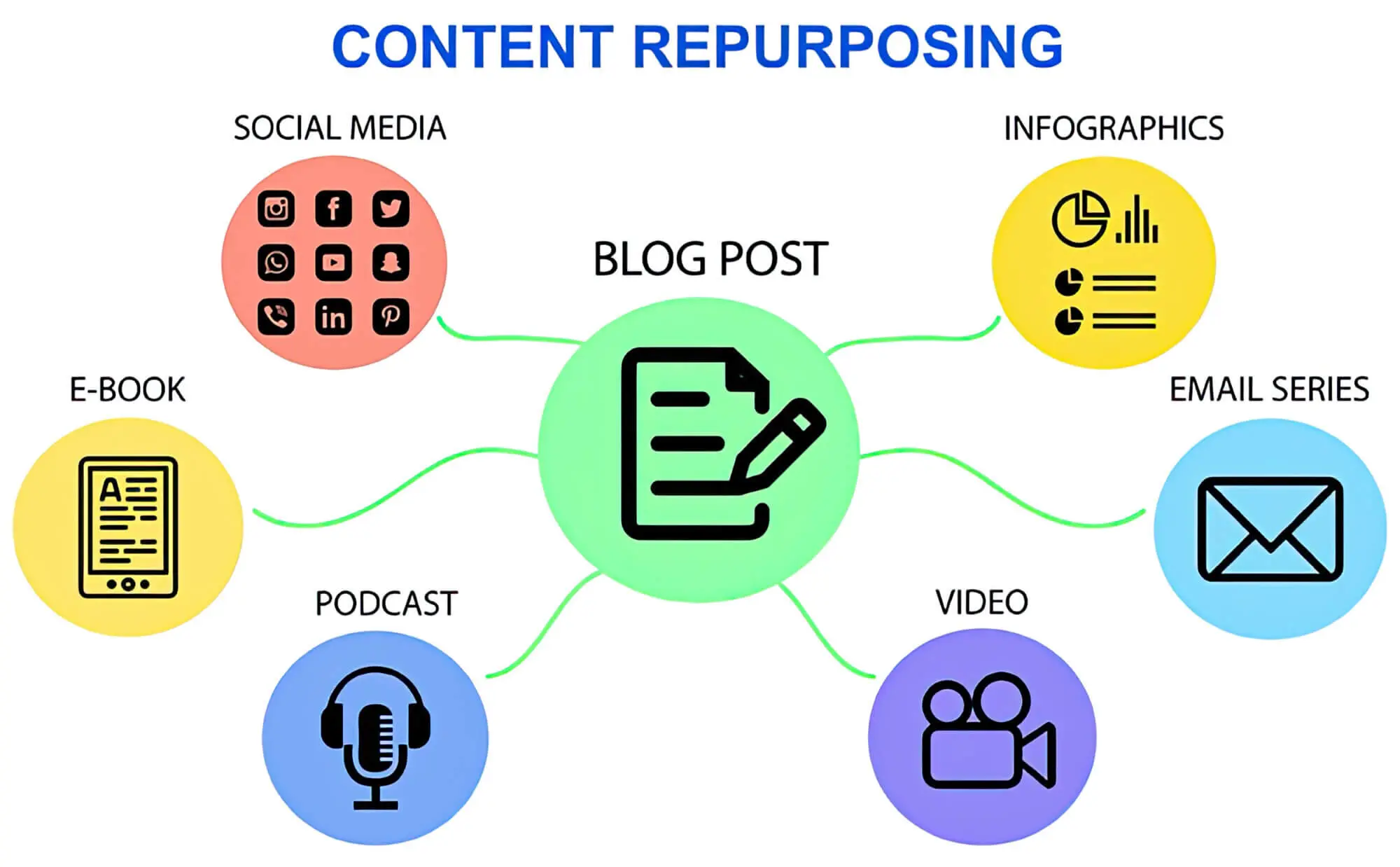 The process of repurposing content involves reusing existing content to increase its lifespan and reach. Repurposed or recycled content is often presented in a new format. With repurposing, you can revive your old content and reach people you may have missed the first time around.
It is worth mentioning that content recycling does not mean taking an article from a news website and editing it for your blog. Doing that would be plagiarism instead of recycling content.
Now that you have understood how to repurpose content, let's find ways to repurpose your old blog posts to give it a fresh look and feel. Remember, your repurposed content doesn't have to be boring, so let's make it interesting.
How To Kickstart Content Repurposing
You can repurpose your existing content in a few different ways. But before you can start, you must find evergreen pillar content.
1. Identify Evergreen Content For Repurposing
Evergreen content stays relevant to your targeted audience all the time. For example, an article about the best ways to save money will remain relevant for a long time. However, if your article is about the recent algorithm introduced by Google, it will be replaced in a few years.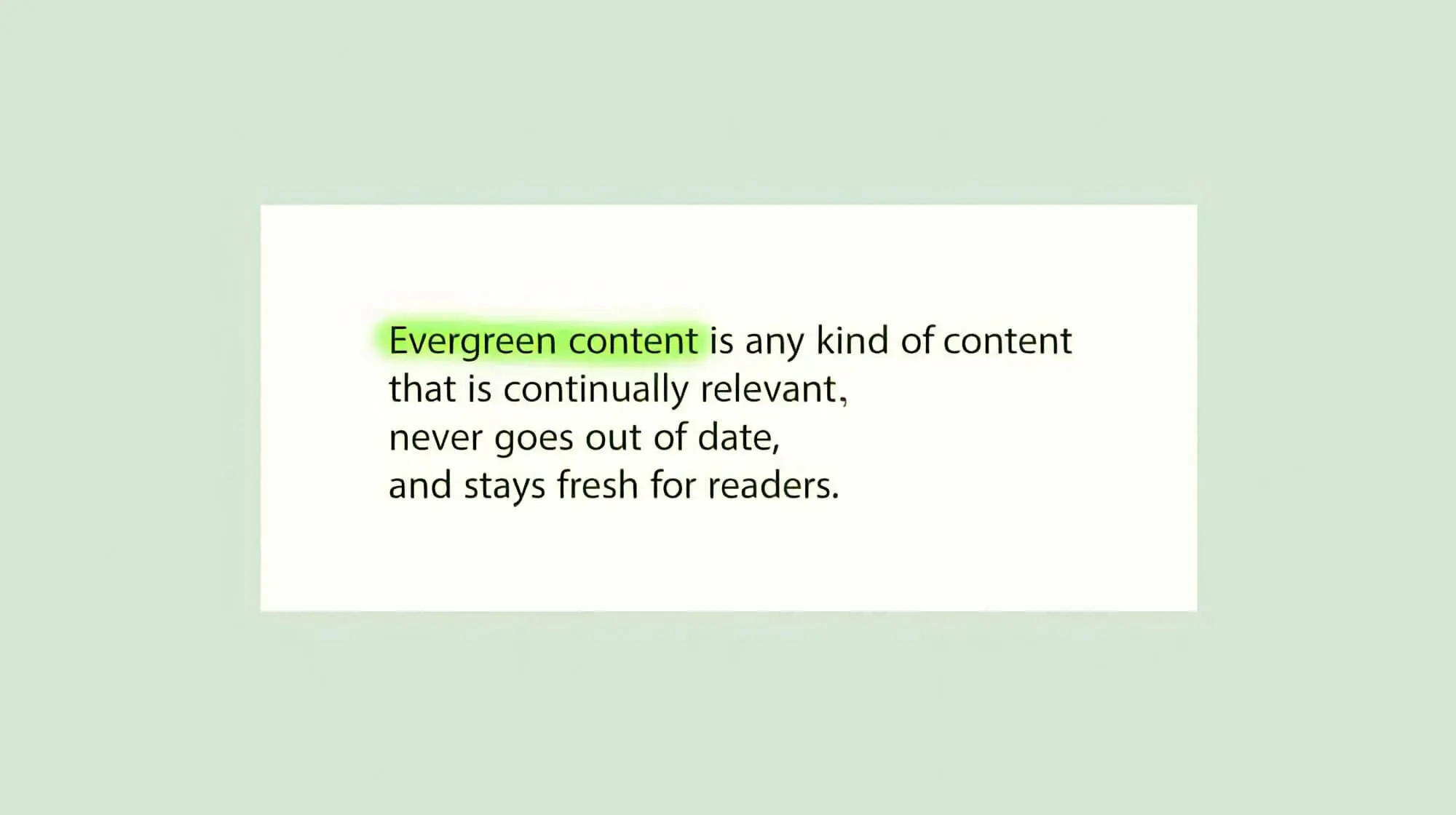 So, the goal is to identify content that stays valuable and which doesn't turn out to be redundant in a short period. There is a constant need for evergreen content from your audience. When you identify evergreen content, you can use several approaches to repurpose it.
2. Find The Pillar Content
There is no better way to describe pillar content than to say that it is the content that will be reproduced, recycled or reused in other content formats. Although you will have the initial concept or the outline ready, you still have to invest efforts to ensure it's creative and value-driven content. Due to this, you have to pay attention to detail.
Choose top-performing content as your pillar content. Leverage the power of Google Analytics and YouTube Analytics to identify highly effective content. These tools will help you identify the content that brings the highest traffic to your site.
Once you identify pillar content, implement the reverse pyramid content model suggested by Gary Vee. You can choose one piece of content as pillar content and convert it in several ways on various blogging platforms.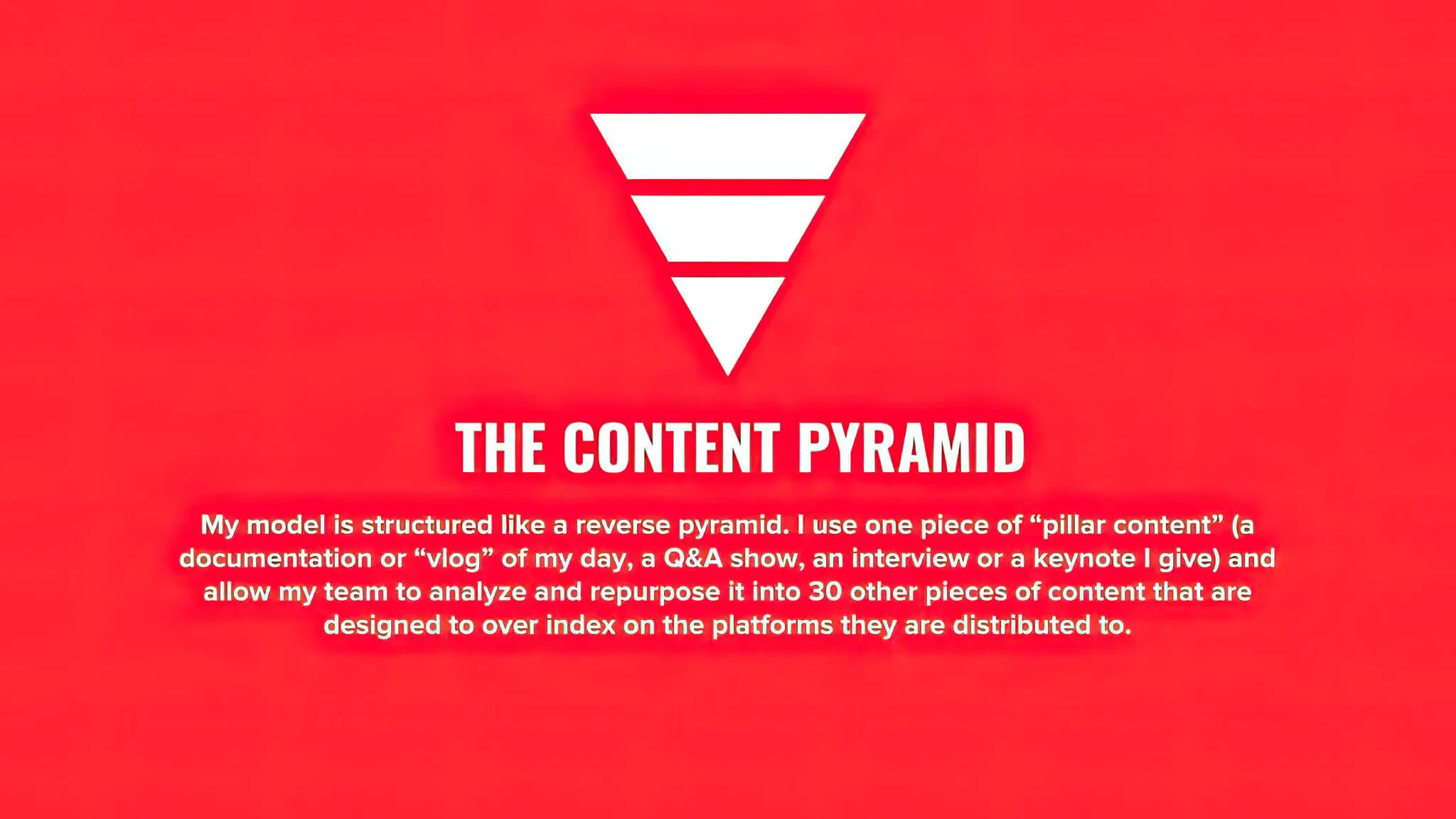 Image Source: Slideshare
You can recycle the pillar content into:
Videos
Podcasts
Infographics
Presentations
Graphics
Illustrations
Images
Graphs
Social media posts
Medium articles
Guest posts
You can create blog posts, audio clips, presentations, infographics, and social media posts using YouTube videos as pillar content.
This 5-minute video about three types of SEO is what we used as pillar content. We have repurposed this as an in-depth blog post that includes information about types of SEO and some actionable tips.
Rather than being a transcribed version of the video, the repurposed content is an informative blog post about the types of SEO and best practices.
A fresh look has been given to the content with this new version. Here's an outline of the blog post What Are The 3 Types of SEO?: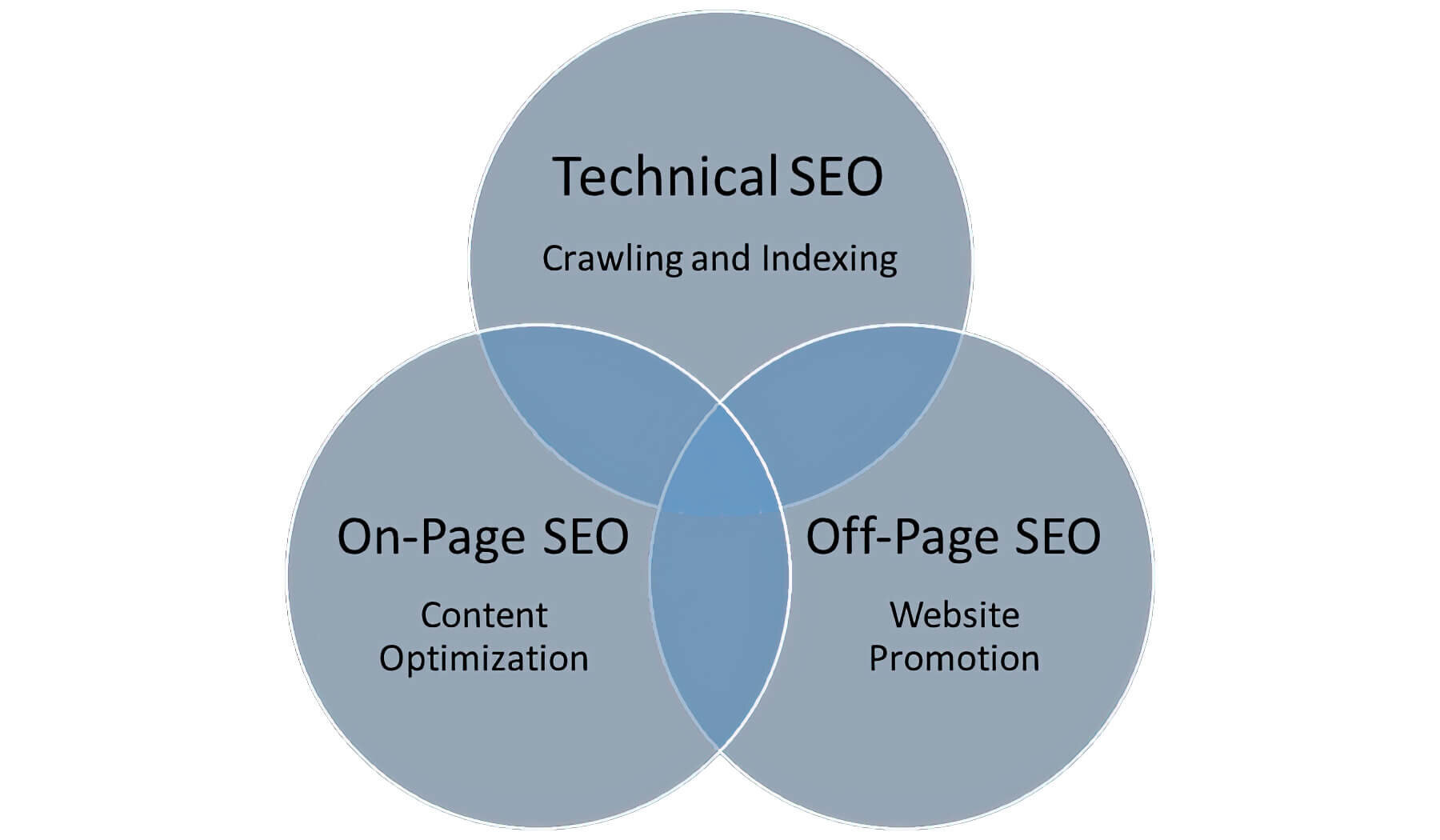 Now that you know what content repurposing is, let's explore a few ways to repurpose content, including guest posts.
How To Repurpose Your Content?
Next, we are going to cover some of the ways to repurpose your content: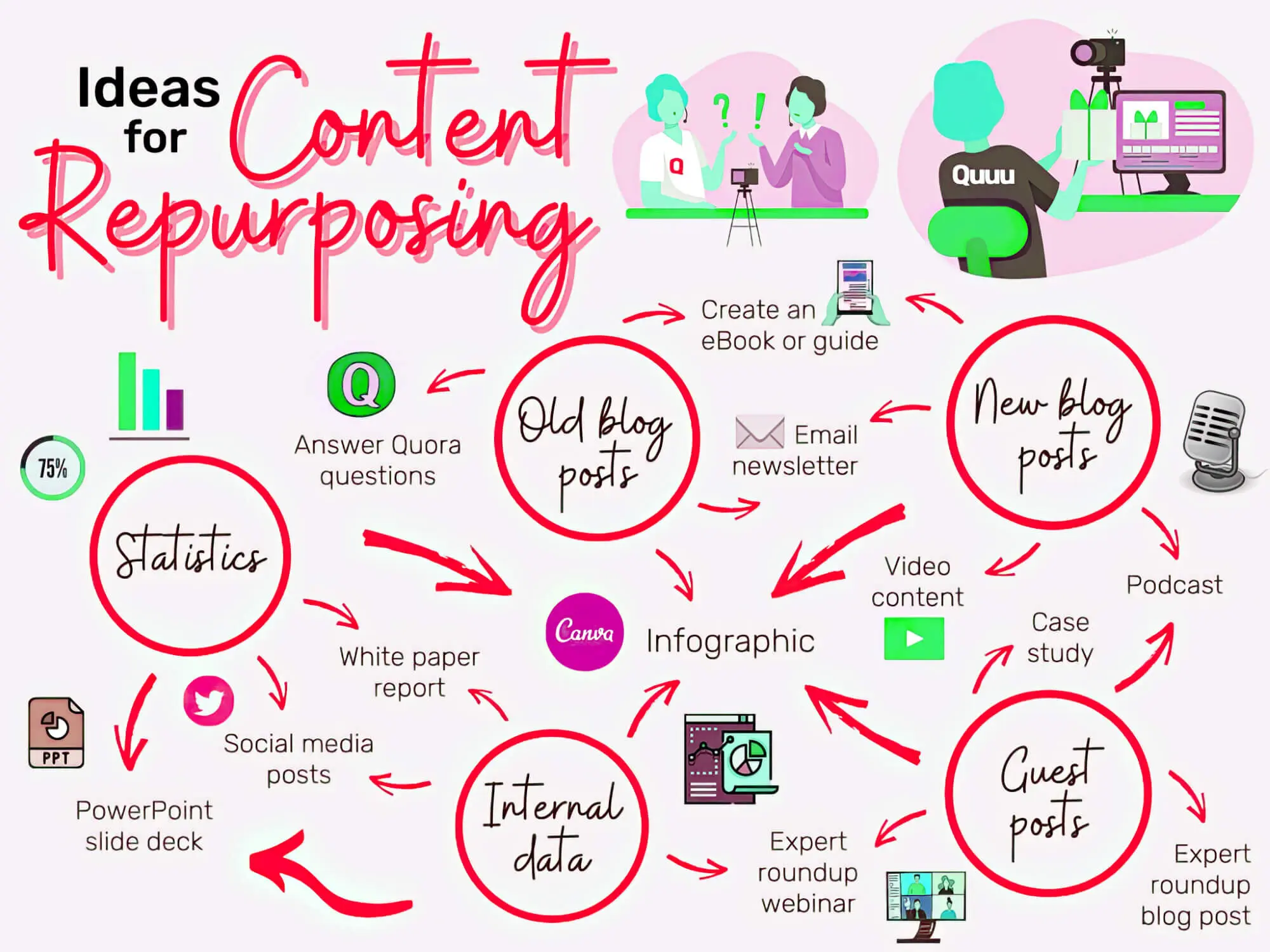 1. Convert A Blog Post Into A Podcast Episode
Video content has gained significant popularity in recent years. With 40% of Australians listening to podcasts monthly, podcasts have become a sought-after medium for repurposing content. They offer people the freedom to multitask, allowing them to listen while driving or walking in the park.
You can take an existing blog post from your website into a podcast episode. Although you must make plenty of changes to the content to repurpose it into a podcast episode, it will still be easier than starting from scratch.
Remember, the goal is to save time and resources while streamlining the content creation process. Choosing a topic should be easy to communicate conversationally.
2. Turn A Blog Post Into A Video
Using video as a marketing tool has become increasingly powerful over the past few years. Writing a script from scratch every time you make a video will be time-consuming and difficult. The best way to avoid this problem is to turn your existing content into a video.
A video marketing strategy can consist of different videos, including explainer and demo videos. Each type has its benefits from a marketing point of view. You can research what kind of videos your target audience prefers to watch.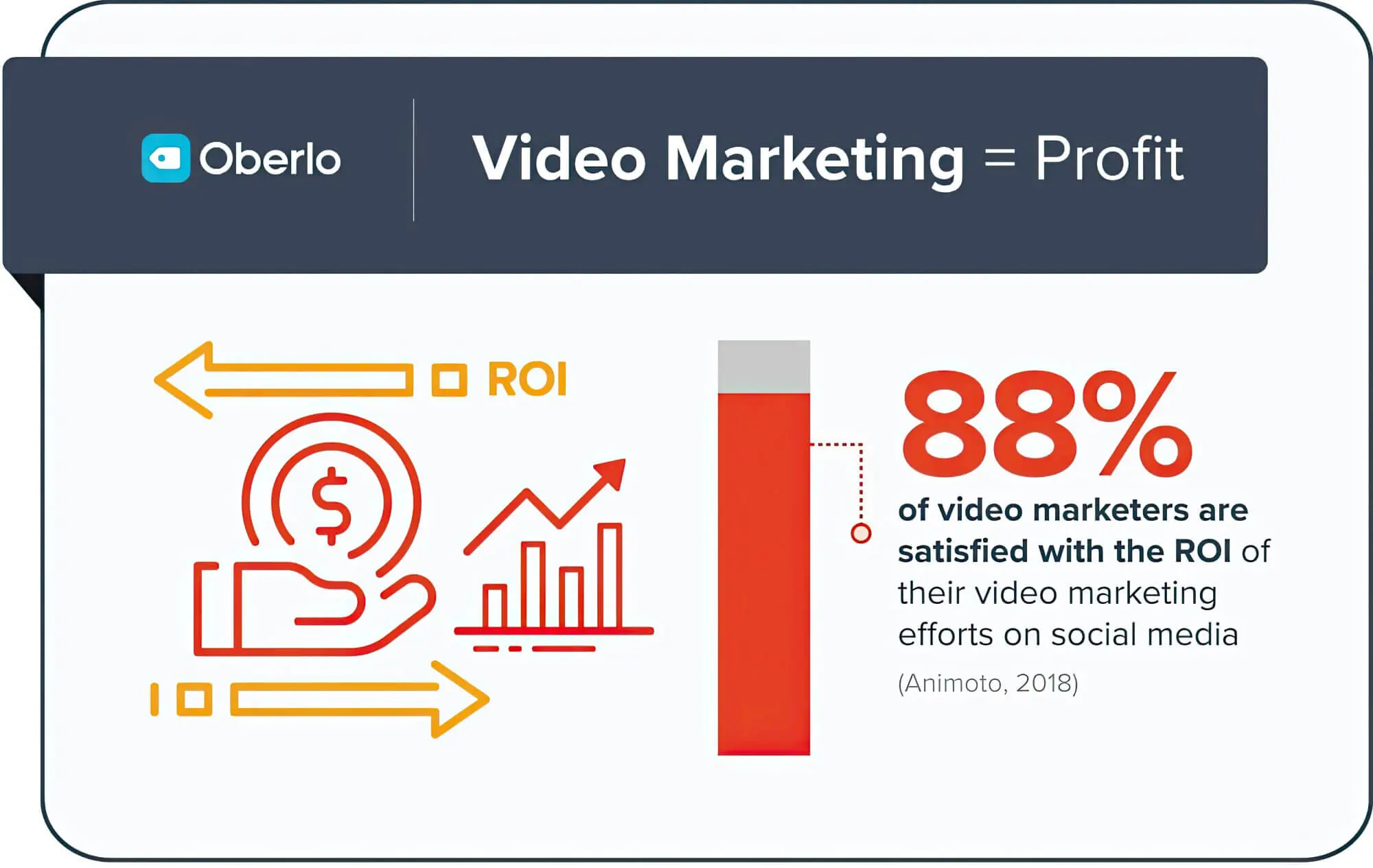 Most people prefer watching a minute-long video over reading a 1000-word blog post. Repurposing your blog content into a video will allow you to reach this demographic. You can share short clips from the videos on other social media platforms, such as Tiktok and Instagram.
3. Use The Data To Create An Infographic
Blog posts full of statistics are credible in the eyes of the readers. However, not everyone would be willing to go through a blog post, even if it is full of statistics. To make the content more interesting, you can turn the blog post into appealing infographics.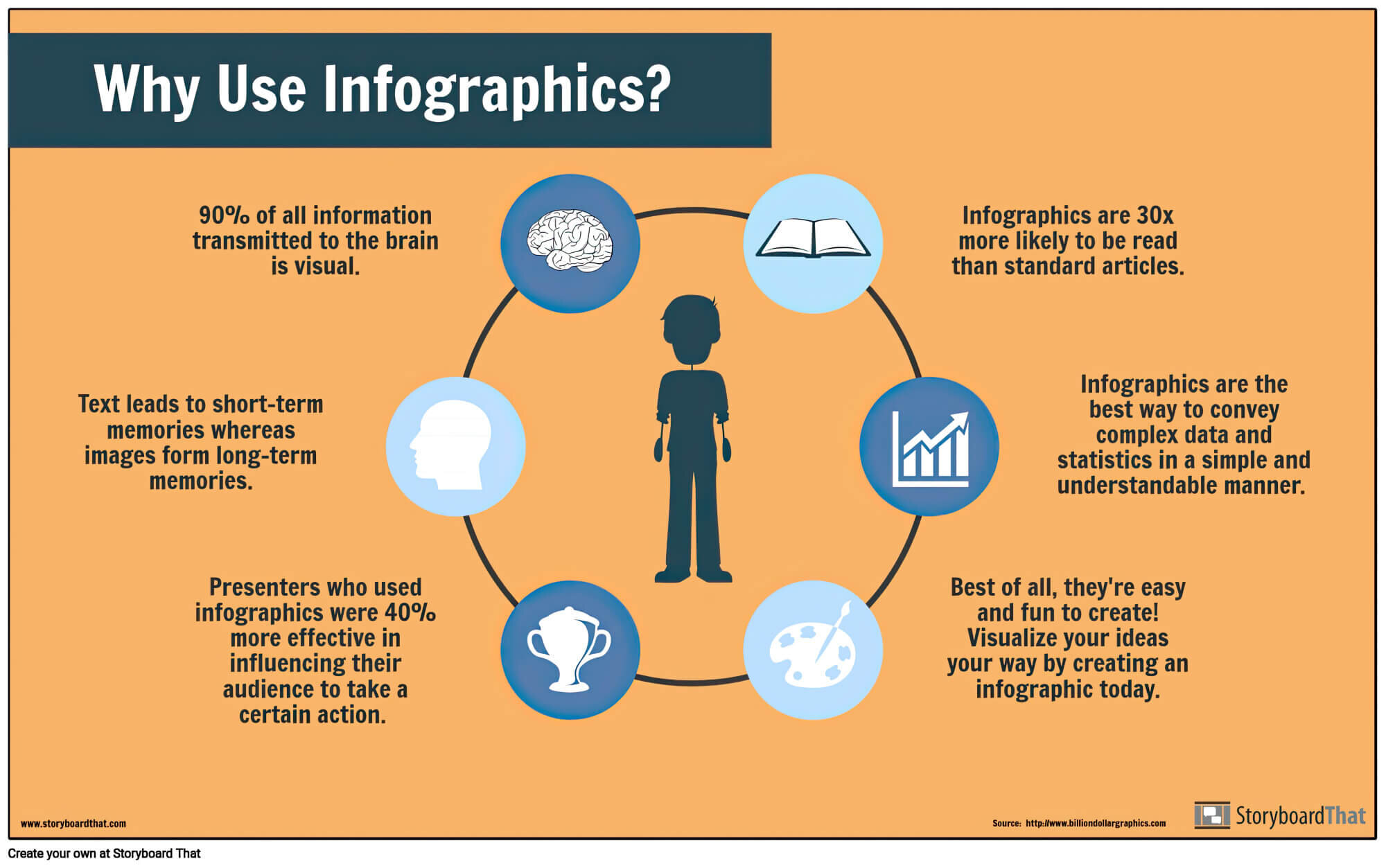 An infographic is an engaging way of presenting data to your audience. You can summarise the essential data from your blog post in an infographic. Due to their beautiful graphics and bite-sized information, infographics are preferred over blog posts by internet users.
Infographics are often used in blog posts, but you can repurpose them and share them on social media. Link your infographic to the original post to drive traffic to your website. Or, improve open rates with infographics in your email newsletters.
4. Create An eBook
Do you have multiple blog posts on a single topic your audience is interested in? You can combine these posts into an ebook and share them with your audience for free. Educational long-form blog posts are particularly preferred for such eBooks.
You can share the link to the ebook on your own website and across your social media platforms. Alternatively, you can send it via email marketing software. You can add links to your website and social media profiles at the end of your ebook to increase traffic and followers.
5. Revise And Republish Existing Content
Creating content that remains relevant to the audience can yield great results. This also includes relevancy in terms of data, trends, and statistics. Relevancy assists with better decision-making. Due to outdated data statistics, even your popular blog posts can become irrelevant. To ensure that your target audience sees and reads your high-quality content, you should update it regularly.
Revisit your previously published blog posts and make the necessary changes to ensure their relevance once again. You might also have to add new keywords to these posts to improve your search engine ranking. Many times marketing fails because marketers do not follow trends. Repurposing content allows you to update it according to current trends. You can keep your content relevant to new audiences, such as millennials.
Revising and republishing original blog post can also help you reach a new audience. If you have a new marketing goal, you can change your existing content with that in mind. This way, you can achieve new goals without creating new content.
6. Turn Videos Into Blog Posts
While most people prefer videos, some still like to turn to blogs to read the content they are interested in. If you have old videos that failed to reach your desired audience, you can repurpose their transcripts into informative 'how-to' blog posts.
You can also apply this technique to podcasts and make blog posts from their scripts. Making the necessary changes to the scripts before posting them on your blog is important. You should also add relevant keywords to your blog posts to get organic traffic.
7. Make How-To Illustrations
Does your blog include how-to guides? If yes, you can turn them into illustrations to reach more people. How-to illustrations can include text to summarise your blog posts and present them to your audience in a new format.
Where infographics provide people with statistics, how-to illustrations offer practical knowledge. People often don't have the time or patience to review a blog post when looking for a solution. But with a simple illustration, you can give them all the necessary information. Add professional sound effects, a hook, transitions, a bonus, and at least one clever call-to-action to make it more interesting.
8. Leverage The Power Of Visual Content
You can revitalise your content with visual content. Compared to written content, it captures audiences' attention more effectively. And that's why businesses focus on generating visual content more than ever before. The visual content might include the following:
Infographics
Graphics
Videos
Images
Illustrations
Quotes
GIFs
Templates
Presentations
You can create infographics, graphics, and spreadsheets using your data and knowledge.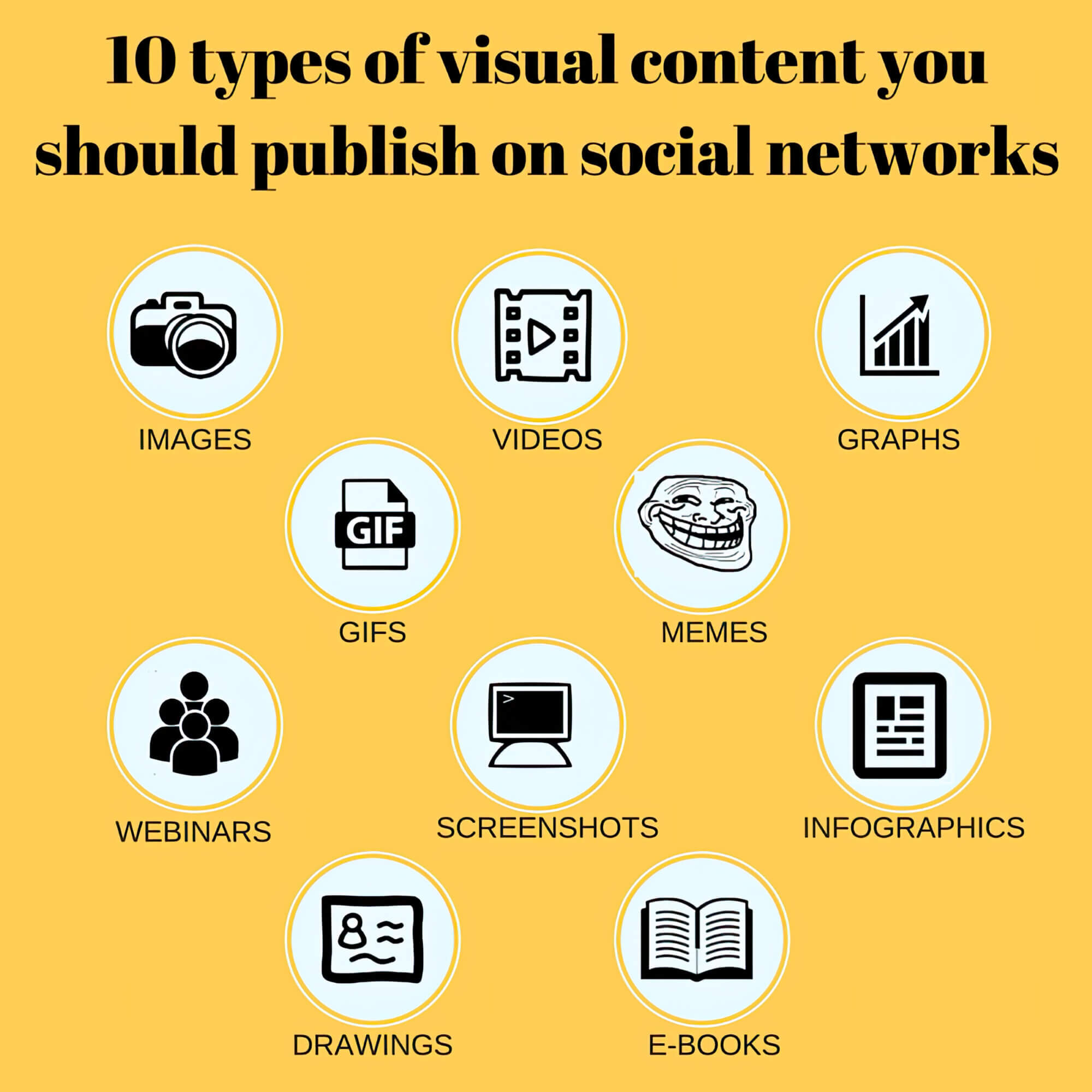 9. Repurposing Content For Social Media
In addition to repurposing content for websites, you can repurpose content for your social media accounts in a variety of ways, such as,
Post Twitter threads that initiate conversations and use relevant and popular hashtags to give it the highest reach.
Create social media polls, particularly on LinkedIn. These polls initiate healthy conversations among professionals.
Ask questions
Convert a webinar into a video
Make some interesting GIFs
Cross-post your live streams
Create pins for Pinterest using the data/statistics
Benefits Of Content Repurposing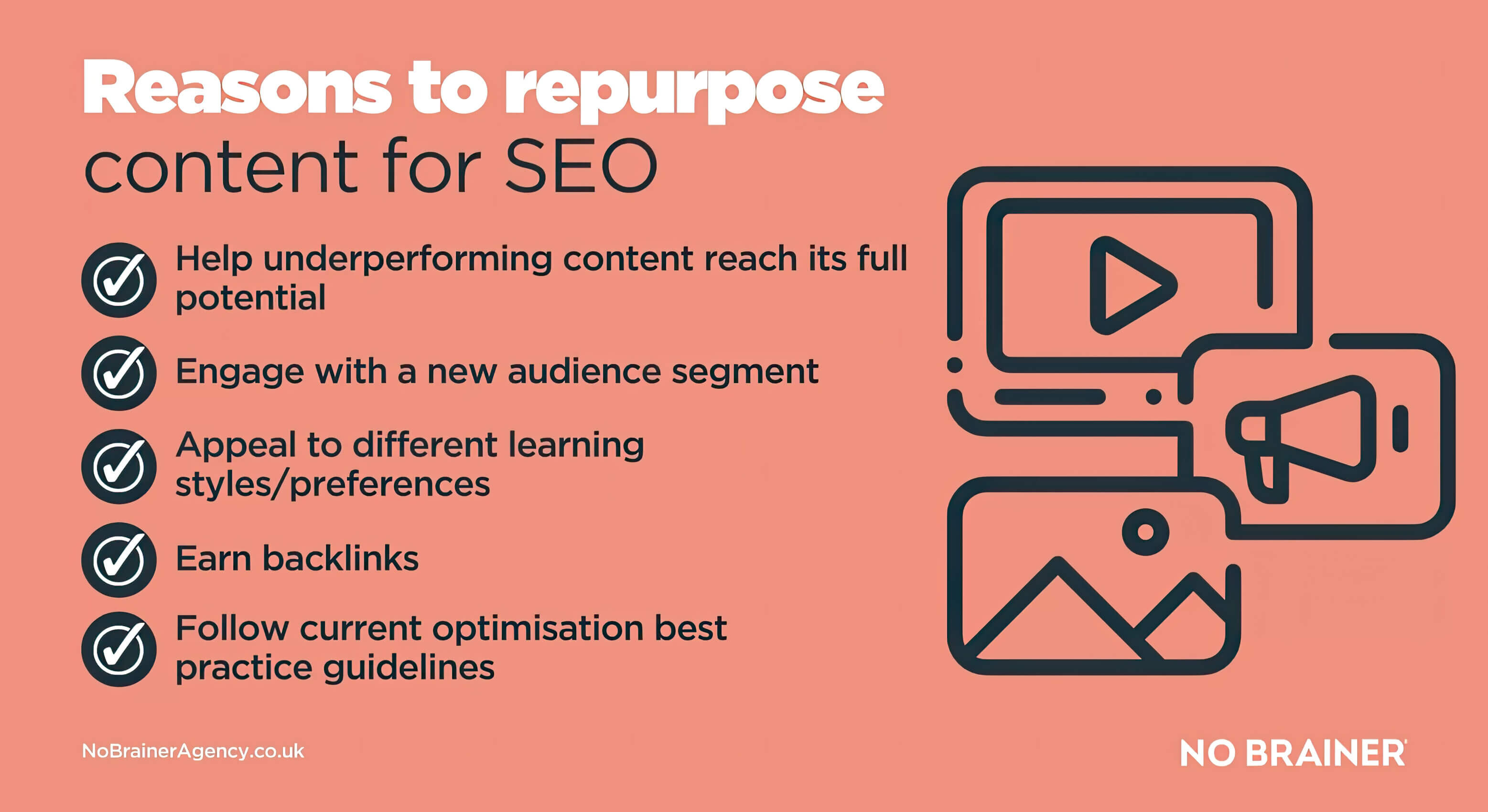 Content recycling is widely practised among marketers and business owners. However, if you are not sold on the idea, you might be persuaded by the benefits of content refreshing.
Here's how content repurposing can benefit your business:
Reach New Audience
People love to see different kinds of content, so they opt to use one platform more than another. Someone who enjoys scrolling through Facebook might not like LinkedIn since it is more of a professional network.
Similarly, not everyone loves to see the same kind of content. Some might love watching videos, while others want to know the information in snippets or infographics to save time.
And that's when content repurposing helps naive content marketers bring what the audience wants to see without putting much effort into creating content from scratch.
If you repurpose content into various formats, you can improve your visibility and grow your audience on different platforms. For example, suppose you convert your blog post or a YouTube video into an infographic for Twitter, Facebook, Pinterest, or other social media. In that case, you can connect with the audience you could not reach in the past.
Saves Time
Creating content from scratch requires extensive keyword research, background work, editing, proofreading, and improvement.
The best example would be turning a blog post into a YouTube video. You can update the post with the new data and trends and transform it into a new video. But if you choose to write the script from scratch for the YouTube video, it will cost you time and money.
Similarly, you can create infographics with the data you already have instead of researching and finding data statistics from scratch.
Improves SEO
When you publish relevant and valuable content about a specific topic too often, the search engines recognise you as an authentic source of information and an industry expert. As a result, it boosts organic traffic and gets more visitors to your website.
Repurposing content also gives you a chance to identify top-performing content. Once you get the knack for that, update your old posts with the latest keywords. This is crucial because old keywords lose their importance over time. Either they need to be modified or replaced with new keywords. You can incorporate highly searched and low competition keywords in your content to improve your search engine ranking.
Grow Online Presence
It is all about your company's online presence in the digital world. One way to grow your online presence is by recycling your content and posting it on different channels. When you post high-quality content on every platform, you will automatically attract more people.
There's no limit on the number of platforms you can post your repurposed content on. You can repurpose a single form of content into YouTube videos, a podcast, a whitepaper, a case study, an infographic, or various social media posts. The more channels you post on, your online presence will be stronger.
Gives You Creative Freedom
Not every piece of content you create performs well. There are some top-performing content pieces, while others are not doing so great. And, if you have identified high-converting content, repurposing gives you the creative freedom to turn it into various kinds of online pieces. This will help you diversify your content and take your overall content marketing efforts to the next level.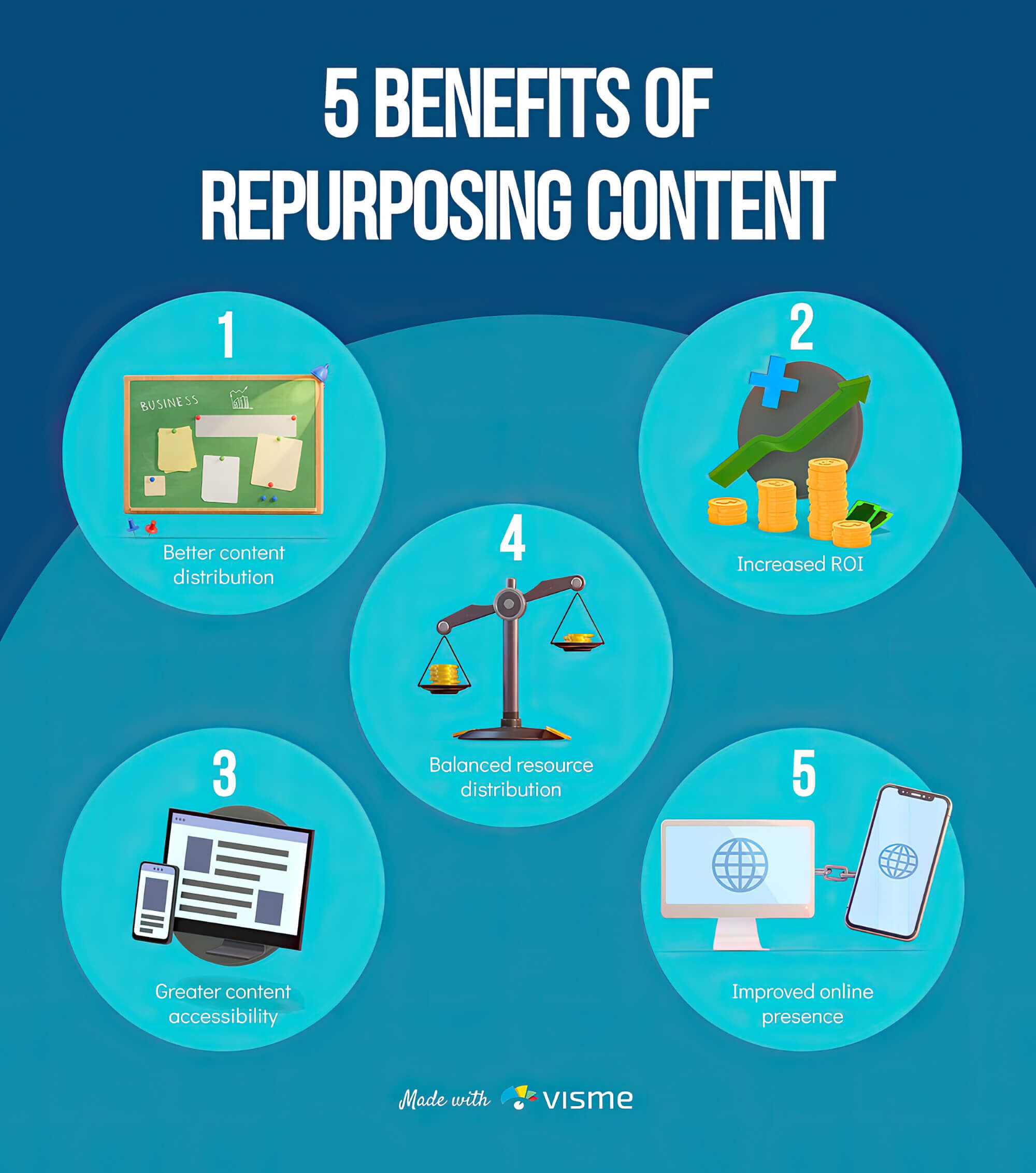 Don't Waste It; Recycle Your Content!
Whether you are a marketer or a small business owner, you must understand the importance of content recycling. Repurposing and presenting existing content in a new format can help achieve new marketing objectives.
As long as you choose high-quality content for repurposing, you will be able to attract the attention of your target audience. Don't forget to make the necessary changes to your content when repurposing so it is relevant to the latest trends.
Our team at sitecentre® can assist you with content repurposing. With the help of our content marketing experts, we can repurpose your content so it's fresh, evergreen, and, most importantly, converts! So, contact us today to find out how we can help you.
We'll see you next time!