AI has revolutionised business processes, transforming operations across various industries.
An array of AI-powered programs, from marketing tools to HR solutions and customer management systems, cater to every aspect of your business. And while big businesses, in most cases, may be better at adopting the best AI tools, how smaller businesses perform in this 'field' is of interest to many.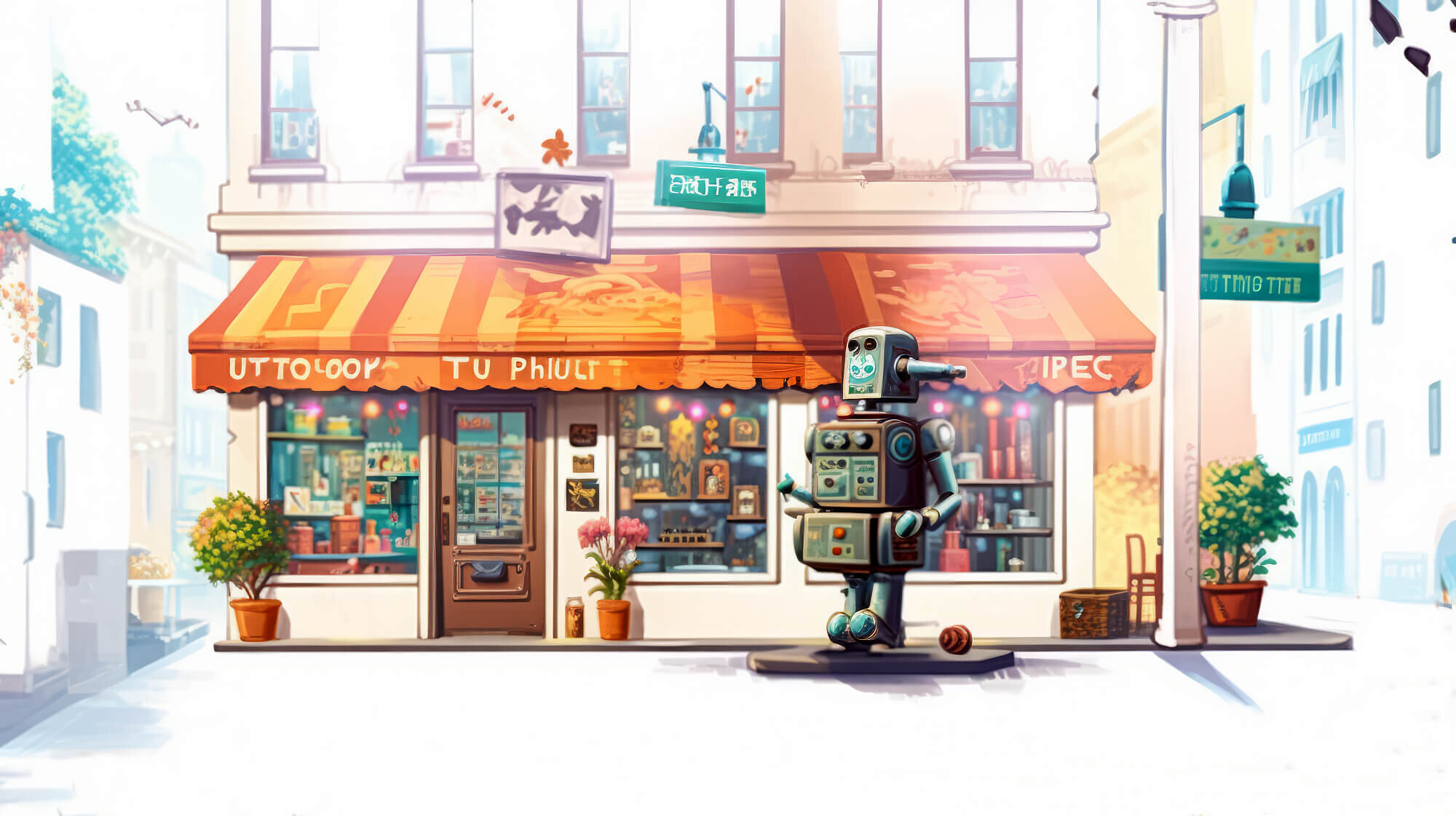 That's why we're here today to help you learn everything you need about AI for small businesses, including financial management, small business accounting, automation, strategy planning, etc.
What Are The AI Benefits For Small Businesses?
AI-powered solutions offer a wide range of benefits for small businesses tailored to specific tools and business types. However, we'll quickly walk you through some general benefits to give you an idea.
1. Improved Marketing Efforts And Sales
No matter how small or big your business is, its end goal is to generate considerable profit through sales. And your marketing strategies or marketing campaigns will play a massive role in this regard.
As a business owner, you may already know the importance of CRM (customer relationship management) tools for gathering crucial client data from different communication channels. These may include calls, emails and social media platforms, among others, and the data thus collected helps improve the sales process for better revenue generation.
The integration of AI-powered technology with CRM systems empowers businesses to analyse customer data and feedback effectively. This, in turn, helps them automatically make the required adjustments for improving various processes like lead generation and marketing activities.
Long story short, AI-equipped CRM systems can give your marketing teams better ROI (return on investment) for every dollar spent on marketing, sales and lead generation strategies.
2. Efficient Communications And Customer Service
Conversational AI plays a vital role in fostering strong and lasting client relationships through effective communication and customer service. That's why many product and service-based small businesses have started implementing AI-based automotive customer service strategies, primarily in the form of chatbots.
You can think of chatbots as virtual assistants, available 24x7 (in most cases) to acquire new customers and solve customer queries. An "AI-assistant" typically appears as a pop-up box when you open a webpage, asking if you have any questions to be answered.
AI-based customer service systems eliminate the need for a dedicated customer service team and provide insights into customer sentiment. That is to say, your website or webpage will have its own "brain" to communicate effectively with customers!
3. Aid In Competitive Intelligence
Small business owners will agree that gaining competitor information analytics, at least on the digital front, is crucial to the success of their venture. After all, there's no harm in learning from the best and implementing small business AI innovation strategies that can boost your sales, right?
Besides, competitive intelligence can be a great way to learn about the changes in your industry, allowing you to come up with plans that effectively respond to these changes.
Several AI-infused competitor analysis tools like Crayon allow you to keep track of your competitors' online presence. These tools will help you get every bit of digital information, including any changes in their marketing strategies and prices, from social media posts to blogs and websites.
Moreover, the data collection is translated into easily understandable reports for faster data analysis, allowing you to make relevant changes in your marketing campaigns.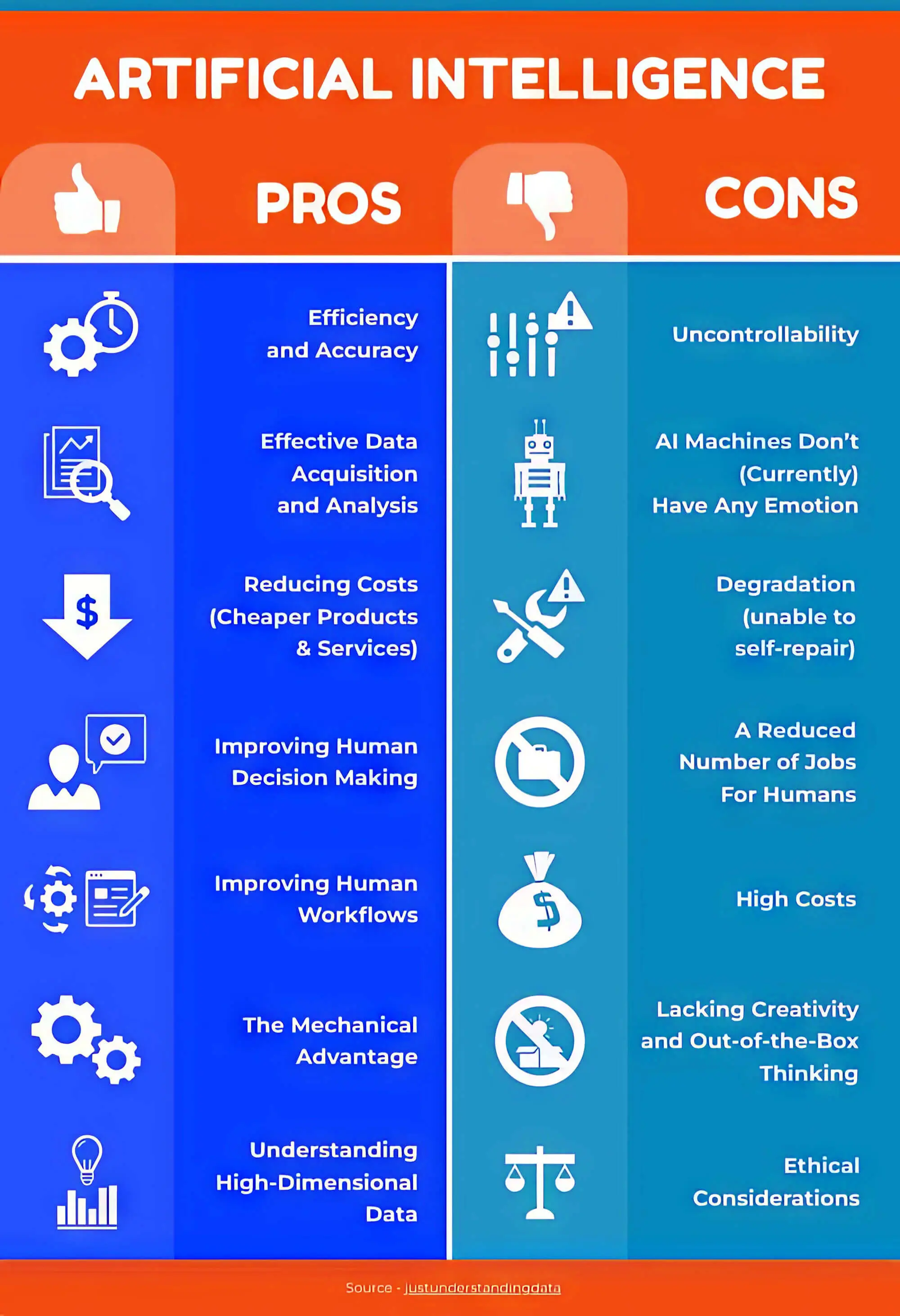 4. Automating Repetitive Tasks
Even a small business can involve many repetitive tasks that must be carried out regularly for smooth business operations. These can include anything from data entry, clearing data sets and monitoring media channels, and many AI-infused tools can help automate them.
As such, this strategy can take the load off your workforce, helping them focus more on other essential tasks like curating and implementing proper marketing strategies, testing sales campaigns, etc.
Automate the process of identifying customer behaviour, social media trends, and engagement with online ads to gain valuable insights. This way, you can eliminate the unnecessary and tedious steps of performing repeated trial-and-error to gain valuable insight into customer data.
5. Calendar Management
When it comes to calendar management, the ability of AI-powered tools to save time and effort just cannot be understated! From identifying open slots and dates to scheduling appointments for client and team meetings, AI solutions can help automate these tasks. Besides, they can send timely reminders and notifications for time management and smooth business operations.
You can also use AI technology to analyse past data and predict demands for effective resource planning and task allocation according to your workforce at any given point in time.
6. Risk Management
Risk management is one of the most important aspects to factor in for a small business, especially with the ongoing economic recession. However, you can implement AI-powered tools to accurately forecast market trends and patterns, resulting in real-time data-based strategic decision-making.
For instance, AI tools can bring in key considerations, such as cash flow and expenditure (typically for a period of 90 days), to help you answer if you should be spending for a hiring campaign. Likewise, predictive analytics can help businesses save money for short-term financing by providing valuable inputs related to paying bills and clearing invoices.
As a result, your business won't have to rely on personal funds or other risker options in times of crisis.
AI And Digital Marketing — The Crucial Connect
It's no secret that online presence is the essence of success and high revenue generation for small businesses. And the judicious use of Artificial Intelligence for curating and implementing digital marketing strategies can help you stay on top of the content and SEO game.
Thanks to the development of advanced machine-learning algorithms, AI marketing tools today can process huge amounts of data in real-time to provide actionable insights into various aspects. Some of these include keyword research, keyword ranking and competitor analysis, to name a few. And all of this information will ultimately help you formulate effective digital marketing strategies that keep up with the dynamic online scenario.
Here are some ways AI digital marketing tools can contribute to your small business's growth.
1. Identification Of Target Audience
The foundation of a good digital marketing strategy is knowing the audience it will cater to. For instance, if you own an AC renting business, your target audience should be people living in warmer regions instead of colder cities.
AI tools utilise machine learning and natural language processing to 'inspect' customer data, such as demographics, age, gender, feedback, buying patterns, content consumption behaviour, etc. You can then extract these reports to learn more about what people are looking for online and how your content can help them.
Many search engines like Google have implemented strict 'checks' or algorithms to remove 'unhelpful' content or content produced just for the sake of search engine optimisation. This means that your content should be precise, accurate and have a people-centric approach, and valuable insights from AI tools can help you with that.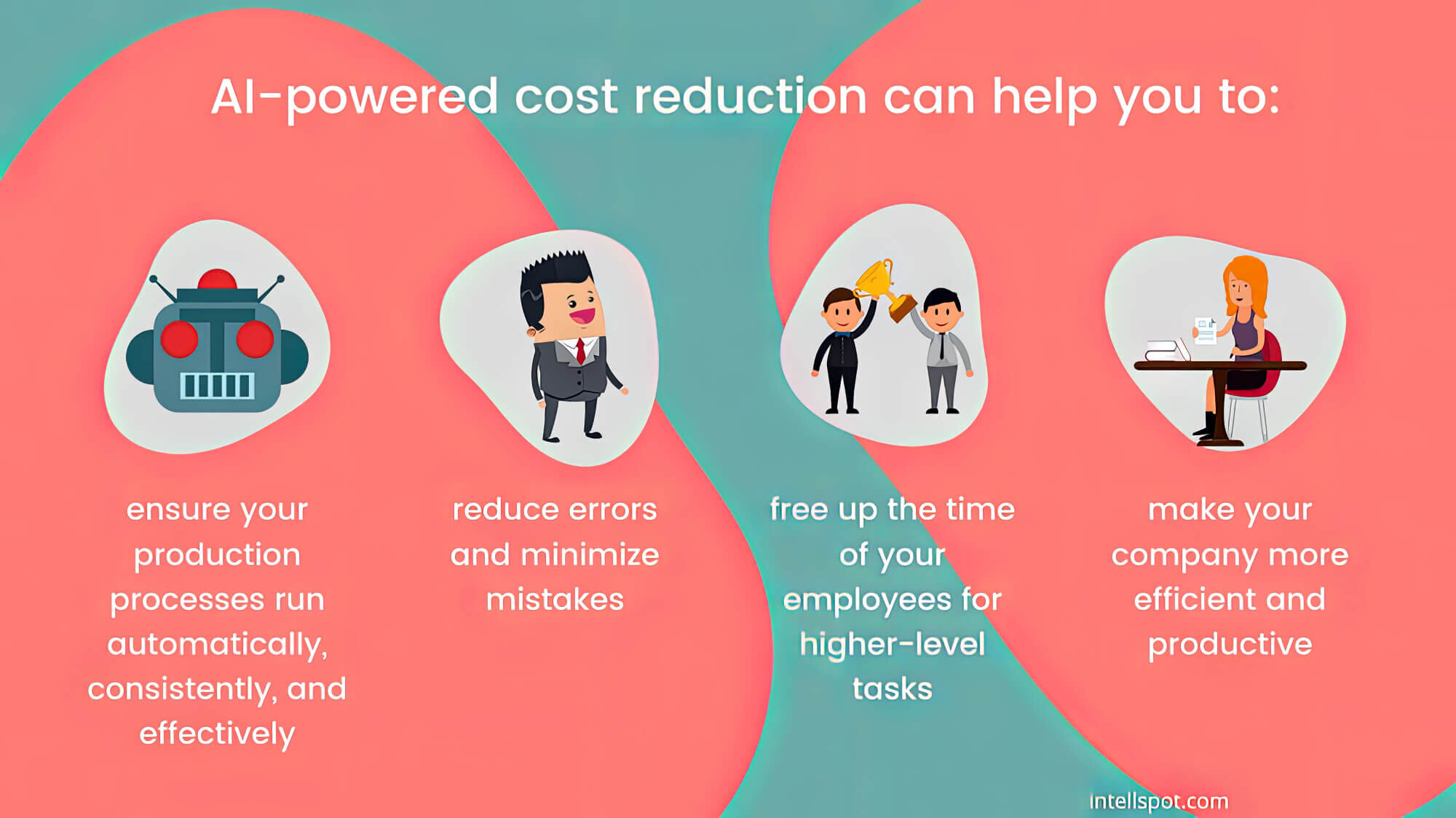 2. Automating Tasks
Streamline content creation tasks, including digital marketing, by leveraging AI-powered tools to enhance efficiency. These generally include regularly writing emails, blog posts, articles and other written content to build and maintain customer relationships.
However, generic writing won't do the job here — your content should have that 'expert' touch so that it reads authentic and reliable. With the help of an AI-powered writing assistant, you can automate these tasks to focus on other aspects like Google Adwords and PPC (pay-per-click) campaigns, even without having a dedicated team.
3. Personalised Content
Whether blog posts, advertisements or an online customer service helpline, your customers expect personalised messages or content on every front. And integrating AI technology with tools that produce such content can save time and effort without compromising the goal.
Many big businesses have already set an example by integrating AI with online chatbots to automatically provide 'human-like' responses to customer queries. Likewise, many businesses use AI solutions to track customer behaviour and create targeted campaigns.
These ultimately result in better lead generation, customer engagement and sales. So, there's no reason why you shouldn't consider adopting AI solutions for small businesses!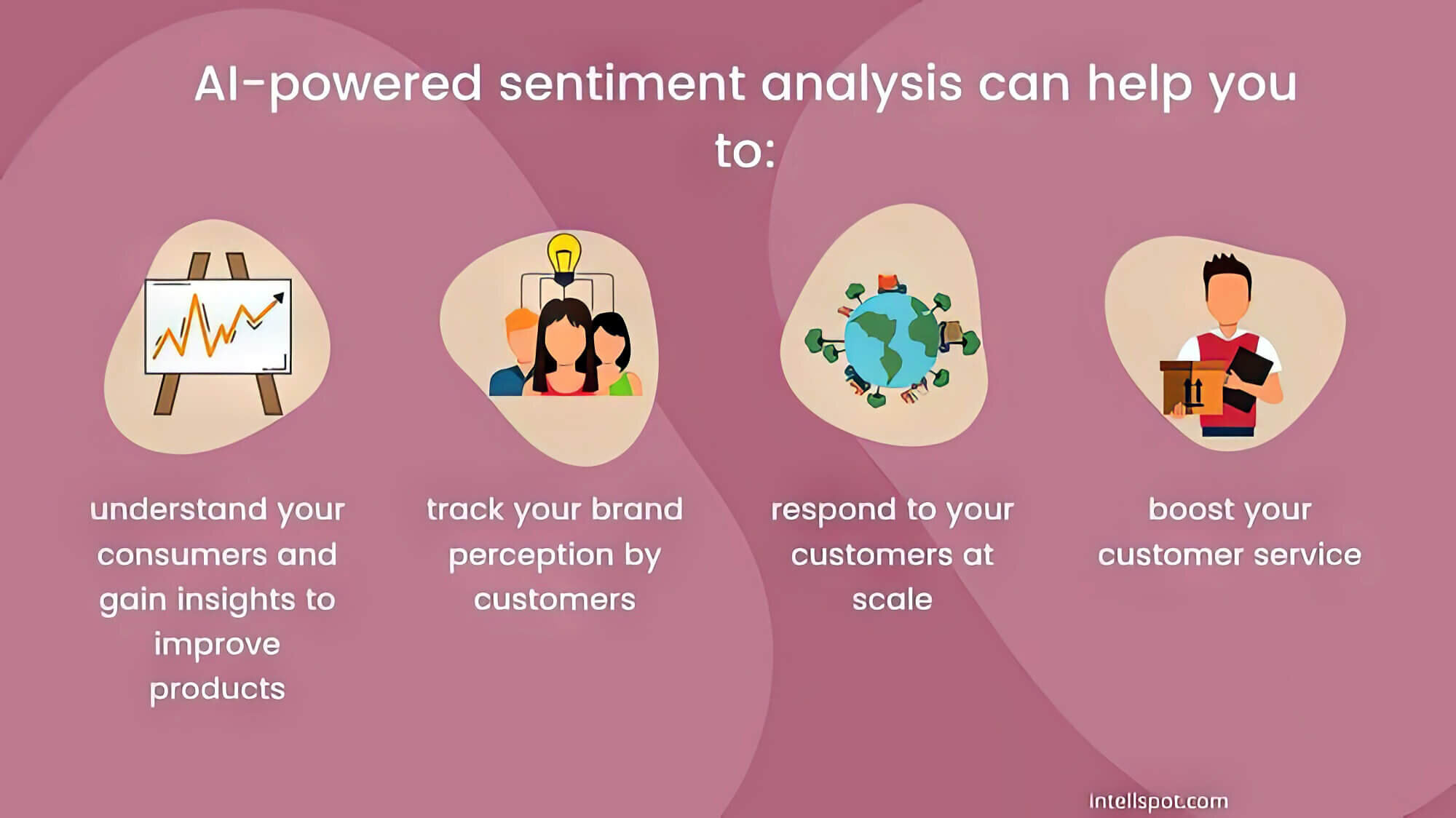 AI Technology For Small Businesses — The Best AI Tools For Small Businesses
With everything said and done, it's time to address the elephant in the room — what are the best AI tools for small business growth? And although the answer will depend on your needs and the industry you function in, here are some solutions that can help many:
1. Tara
For good reasons, Tara is one of the most popular small business AI applications. It can be used to improve and maintain efficient business operations and has multiple features that can help businesses remain competitive.
For instance, Tara can power small businesses with project management, team collaboration, writing technical specifications and task allocation. Besides, it can aid in marketing automation efforts and help you keep track of your overall business progress.
2. Jasper
If you're looking for an AI writing tool to boost your digital marketing strategy, Jasper may be the one for you. Its machine-learning algorithm can produce personalised content like emails and blog posts up to 10 times faster than human speed.
One of the best things about Jasper is that it doesn't only focus on speed and automation, but it also pays attention to results. For instance, it's known to write email subject lines with high open rates and provide personalised responses to customer queries.
Moreover, Jasper's integrated plagiarism check and Surfer SEO integration abilities mean you can produce unique, optimised content for greater visibility on related search results.
3. Growbots
If using AI in small business marketing is at the top of your priority list, try Growbots, which can boost your outbound sales through effective lead generation. Business owners and marketing teams can gain access to tailored lists of potential customers according to their business goals.
Additionally, it can provide you access to more than 100 million customers, send customised emails, aid in marketing campaign scheduling and send follow-up notifications. You can even use the email feature from multiple email accounts, enable automatic email rescheduling and integrate with CRM tools like Hubspot.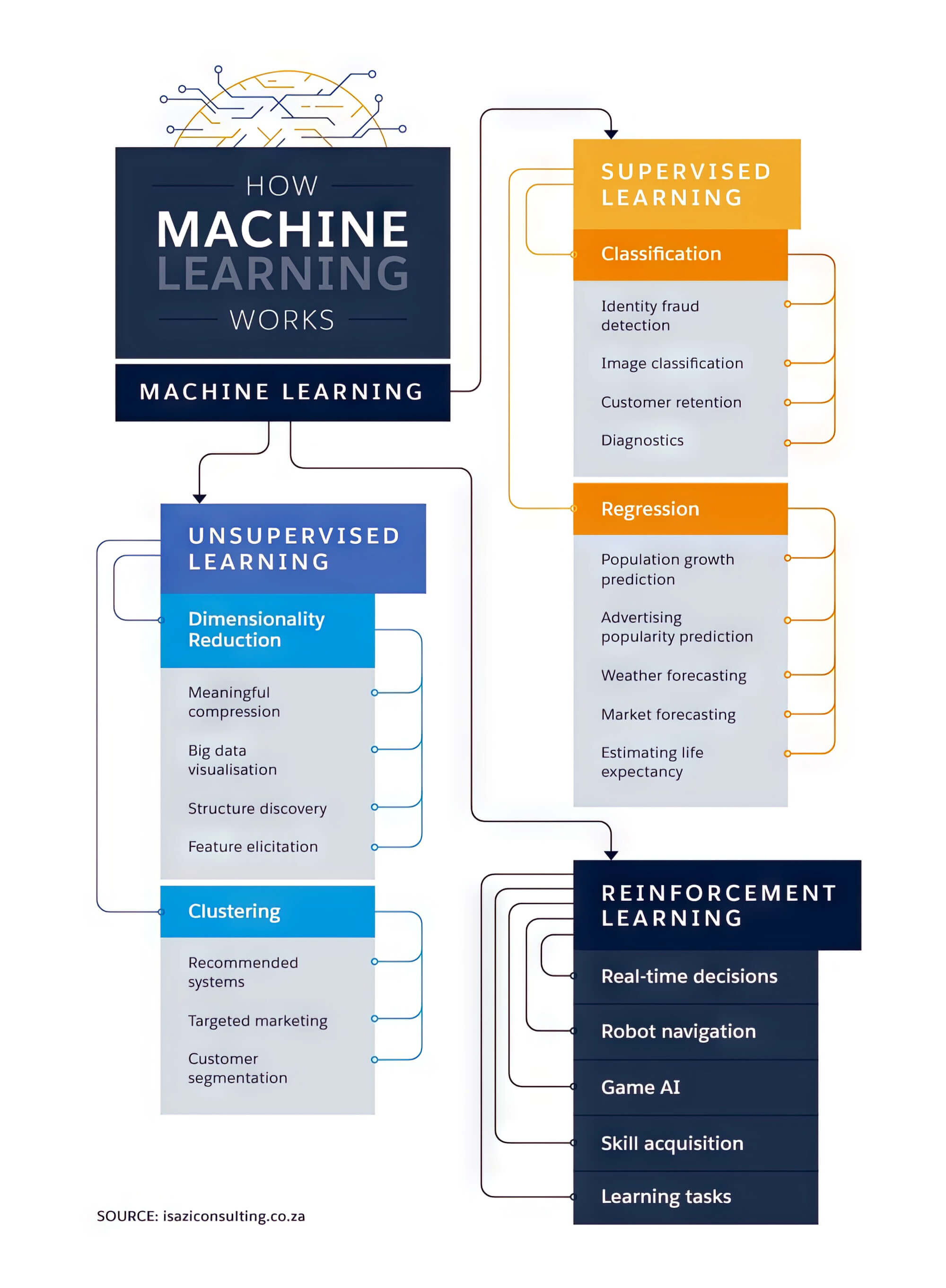 4. Sapling
Sapling is one of the best examples of integrating AI in small business customer service. This virtual message assistant can be the go-to for customer handling teams for quick and effective communication, thereby boosting brand reputation.
Its most popular features include automatic suggestions for both business and customer interfaces, reducing overall communication efforts. Plus, it can provide suggestions to customer service teams for improving the grammar and quality of their written responses.
The tool can also obtain data-backed, real-time suggestions for improving sales and support requests, among other things, enabling you to curate highly personalised brand messages.
5. NeuralTex
The implementation of AI-based tools can aid the ideation process at different levels. For instance, NeuralTex enables businesses to create copies for online ad campaigns — it even has an inventory of 50 ready-made templates suitable for different social media channels.
This multi-purpose AI solution can boost your SEO practices, primarily through its keyword research feature. Upon entering a keyword, Neuraltex will pull up the 20 search results on Google, along with other suggested keywords, related topics and relevant stats.
Another way to use it is for long-tail keyword research with the most effective commercial (buying) intent-centric search. In other words, this AI tool aims to arm small businesses with a competitive edge through competition analysis!
AI Adoption For Small Businesses
Now that you're aware of the benefits of AI for small business management and growth, the next question you may seek an answer to is, "How to ensure small business AI implementation?"
Integrating AI in small business operations requires just more than starting to use AI tools. Many factors must be considered, like any other step of your business journey. That's why we've curated this small guide to help you understand the basics of small business AI integration.
Step 1: Learn About Artificial Intelligence
Unless you comprehend AI and how it works, there's no way you can implement it for your business growth! Given the plethora of AI tools and technologies, it'd be virtually impossible for you to make the right choice unless you know the basics.
We'd strongly recommend spending some time understanding different small business AI software through online courses and other online resources. For instance, as a small business owner, you can educate yourself about Machine Learning (ML), predictive analytics and other popular technologies to see if they fit your needs.
Step 2: Identify The Issues At Hand
Just because Artificial Intelligence can solve problems doesn't mean you should become completely dependent on it. As such, you should identify the issues hampering your business growth and operations, such as problems with the human resources team, slow payments, cyber attacks etc.
Once you know the areas that could benefit from the technology, look for relevant AI tools and solutions; for instance, if you have noticed red flags with your organisation's cyber security, you may want to search for AI for small business security from the get-go to reduce the chances of disasters later.
We'd also advise going through case studies to see how bigger businesses, or your competitors, for that matter, have used AI to overcome different challenges.
Step 3: Prioritise The Issues
Not every problem will require immediate attention, so it's best to start with issues that must be resolved as soon as possible. But how do you prioritise the issues?
An effective way to do so would be to create a list of the problems currently plaguing your business and the loss incurred for the same. It doesn't have to be an exact figure, as an estimate or a percentage will also suffice. Then, arrange the problems in descending order, starting with the ones causing the biggest losses and looking for an AI solution to counter them.
However, you wouldn't want to leave the others for too long, either, so get to them as soon as you're somewhat on track!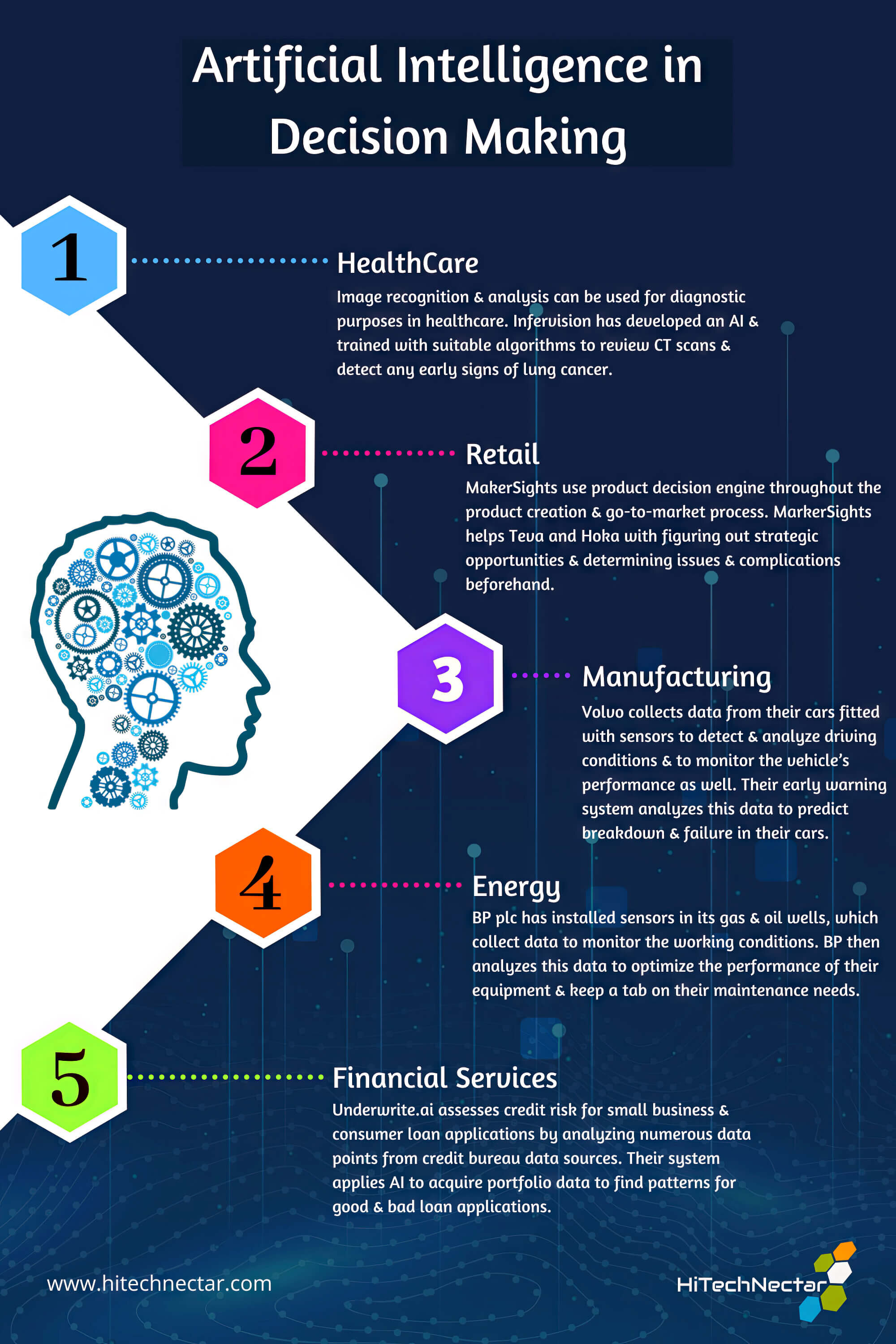 Step 4: Bring Experts On Board
People with the right expertise in handling AI technologies, especially for small businesses, can help you bridge the gap between your capabilities and business goals. You may have often noticed a 'lag' between the resources and implementing capabilities and your short-term business goals, especially time-bound ones.
And when it comes to integrating AI within business operations, the scenario is similar. This is where AI experts and consultants can come to your rescue, helping you answer crucial questions like:
Is your organisation equipped to handle AI integration?
How long will training and implementation take?
How will your project management or overall operations be impacted?
Will the investment in AI be worth it?
Step 5: Conduct Sample Projects
As you may have already figured out by now, integrating AI into your daily business operations is a massive stride — one that won't happen overnight. Even if you're confident about equipping your organisation's infrastructure and staff with adequate knowledge to handle AI, running sample projects is crucial to gain a realistic idea of your progress.
You can start by implementing AI tools for smaller tasks. Furthermore, if data collection and analysis are involved, this is the time to decide how much storage you'd need and opt for suitable storage solutions.
Challenges of Using AI for Small Businesses
While artificial intelligence presents a plethora of advantages to petite enterprises, it's crucial to remain cognizant of the potential hurdles that may arise. These stumbling blocks encompass:
Expenditure: The financial outlay associated with AI integration can be substantial, particularly for modest businesses operating within a constrained budgetary framework.
Intricacy: The labyrinthine nature of AI necessitates a certain level of proficiency to harness its full potential, often requiring the acquisition of specialised skills.
Data prerequisites: AI-driven apparatuses typically demand voluminous data sets for effective training and operation, a requirement that may prove daunting for small businesses lacking the requisite data access.
Prejudice: AI mechanisms can exhibit partiality, potentially culminating in unjust or erroneous outcomes. It's incumbent upon businesses to recognise this latent bias and implement measures to counteract it.
Security: AI infrastructures can be susceptible to cyber incursions. It's imperative for businesses to fortify their AI systems to safeguard their data and thwart unauthorised breaches.
Notwithstanding these obstacles, AI can be a formidable ally for small businesses prepared to make the necessary investment. By judiciously assessing these challenges and devising strategies to circumvent them, small businesses can harness the power of AI to enhance their operational efficiency and realise their objectives.
The most opportune location to incorporate this segment would be subsequent to the section detailing the benefits of AI for small businesses. This arrangement provides businesses with a comprehensive overview of AI's potential, facilitating an informed decision regarding its implementation.
Resources for Small Businesses
A plethora of resources are at the disposal of small enterprises, designed to facilitate their understanding and application of Artificial Intelligence. These resources encompass:
Digital Learning Platforms: Numerous e-learning platforms offer comprehensive courses that elucidate AI for small businesses. Renowned platforms like Coursera, edX, and Udacity are some of the places where these courses can be accessed.
Literature: A wide array of books providing in-depth knowledge about AI for small businesses are readily available. These can be procured from most physical bookstores or e-commerce platforms.
Research Papers: A wealth of white papers can be accessed as informative guides on AI for small businesses. These are typically available on the websites of AI-focused companies and research institutions. Google AI is an excellent resource for learning all things AI.
Industry Conferences: Several annual conferences centred around AI provide an excellent opportunity to stay updated with the latest AI advancements. They also offer a platform for networking with other small businesses keen on leveraging AI.
Government Initiatives: Various government initiatives are in place to assist small businesses in understanding and utilising AI. These initiatives offer funding, training, and other resources to encourage the adoption of AI by small businesses.
Incorporating this section following the segment on the challenges of AI implementation for small businesses would be beneficial. This arrangement would provide businesses with a comprehensive overview of the resources at their disposal, aiding them in making an informed decision about AI implementation.
It's time to implement AI into your business.
Artificial Intelligence (AI) is an ever-evolving domain that can transform many sectors, including small-scale businesses. AI can automate processes, enhance efficiency, and facilitate superior decision-making. There are several ways in which AI can be harnessed by small businesses, such as:
Customer Support: AI can automate customer service operations, like addressing queries and resolving problems. This allows staff to concentrate on more intricate tasks, thereby enhancing the customer experience.
Marketing: AI can customise marketing strategies, target specific demographics, and monitor the success of marketing initiatives. This enables businesses to engage more customers and boost their return on investment.
Sales: AI can qualify prospects, create proposals, and finalise deals. This assists businesses in closing more sales and increasing their revenue.
Operations: AI can automate appointment scheduling, inventory management, and expense tracking tasks. This enables businesses to save time and money.
Finance: AI can facilitate superior financial decisions, such as budgeting, forecasting, and investing. This can help businesses enhance their financial stability.
AI is a potent tool that can assist small businesses in enhancing their operations and expanding their business. However, it's crucial to remember that AI isn't a panacea. It's essential to thoroughly assess your business needs and choose the appropriate AI solutions to meet them. With meticulous planning and execution, AI can be a valuable resource for small businesses.
Here are some additional advantages of employing AI for small businesses:
Boosted Productivity: AI can assist businesses in automating tasks, allowing employees to concentrate on more strategic work.
Enhanced Customer Service: AI can enable businesses to offer round-the-clock customer service, address customer queries, and resolve issues promptly.
Improved Security: AI can assist businesses in identifying and preventing fraud, malware, and other security threats.
Cost Reduction: AI can help businesses save money on labour, operations, and other expenses.
Increased Innovation: AI can assist businesses in developing new products and services, penetrating new markets, and staying ahead of the competition.
In summary, AI is a potent tool that can assist small businesses in enhancing their operations, expanding their business, and staying ahead of the competition. However, it's crucial to thoroughly assess your business needs and choose the appropriate AI solutions to meet those requirements. With meticulous planning and execution, AI can be a valuable resource for small businesses.