Do you want your business to reach the maximum number of people in the shortest time? With digital marketing practices, you can do just that.
When it comes to digital marketing, search engine optimisation or SEO is one of the most effective strategies. Not only is it feasible to implement, but it is also pretty dynamic. Because of these reasons, SEO is possibly the most lucrative marketing tactic for local service-based businesses.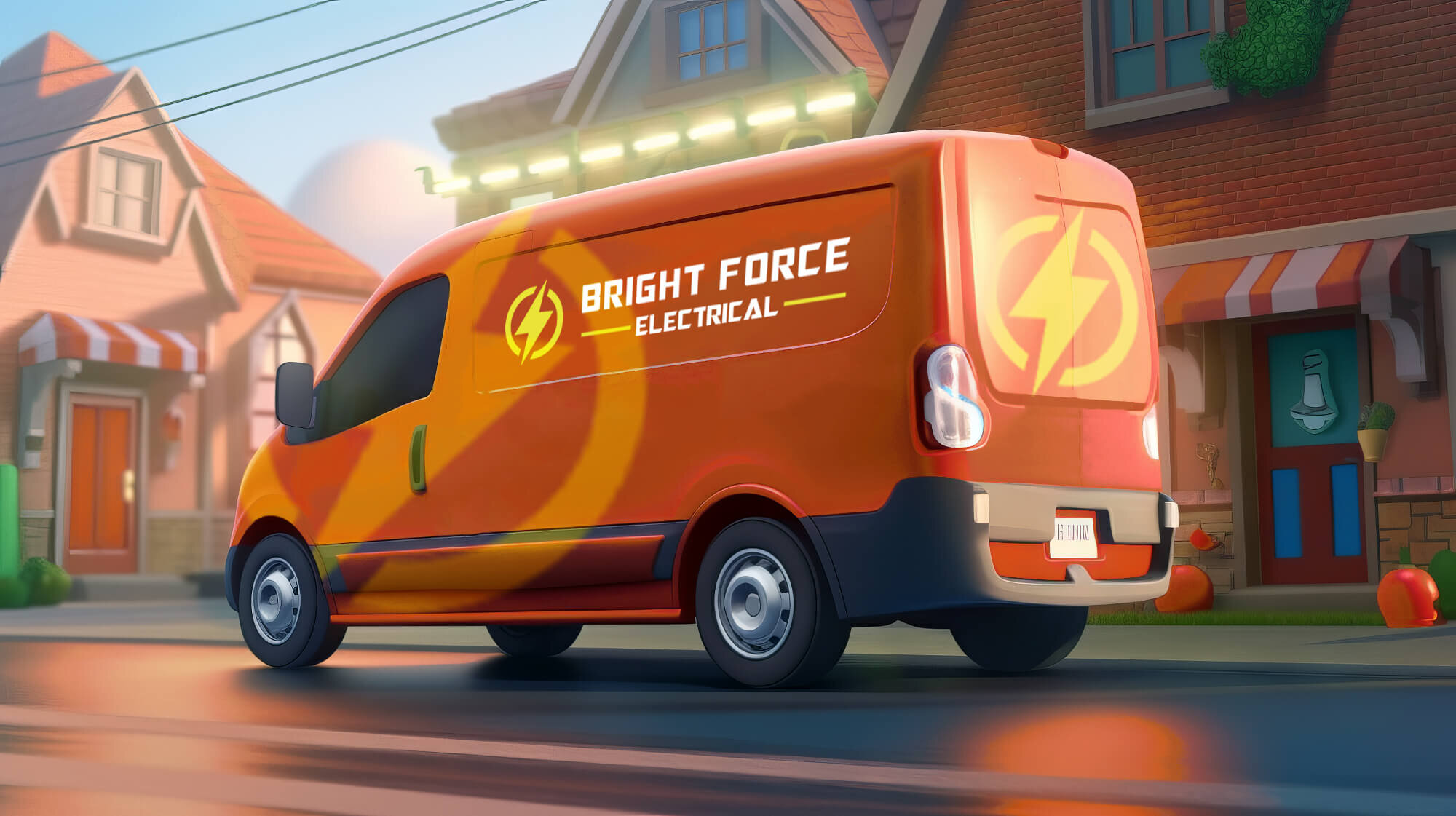 However, only some local business owners may be well-versed in modern digital marketing systems. That can make the implementation of such a system fairly challenging. But there's no need to worry, for this guide has discussed everything you need to know to get started in this regard.
So, if you are a local business owner, keep reading to know more!
What Is Local SEO For Service-Based Businesses?
To understand what local SEO means, you need to get some idea about SEO in general. Simply put, SEO is improving a website to increase the volume of incoming traffic from search engine results pages (SERPs).
By "improving a website," we are primarily referring to enhancing the quality of content on the site. And it also involves refining the visual and navigational aspects of the site since both aspects help engage and convert users.
When a user searches for any information on the internet, the search engines display all the relevant results in SERPs. If your site ranks higher in these search results, users will naturally click on your links more, improving traffic. Nearly every search engine today follows a similar operation mode, making SEO a crucial strategy in the modern business environment.

The SEO strategy differs from paid digital marketing strategies like pay-per-click or PPC. Here, you do not need to spend extra money on ads, meaning your website's traffic is entirely organic.
Since you've got a fundamental idea of what SEO means now, let's move on to local SEO. Local SEO is a practice where you improve the online presence of your business to improve visibility in local search results. If you have a robust local SEO strategy, your business page will appear near the top when people search for relevant local information.
Why Is Local SEO Important For Service-Based Businesses?
Local SEO is the best method for improving the reach of small local businesses. That's because these businesses typically lack the funds and resources required to implement larger or more comprehensive marketing campaigns. As such, their best bet is to improve their local search visibility to attract customers.
In that context, local searches are some of the most common in search engine activities today. According to a report, 46% of the search queries in Google are from users seeking local information, while 97% of the queries are made to seek information about local businesses.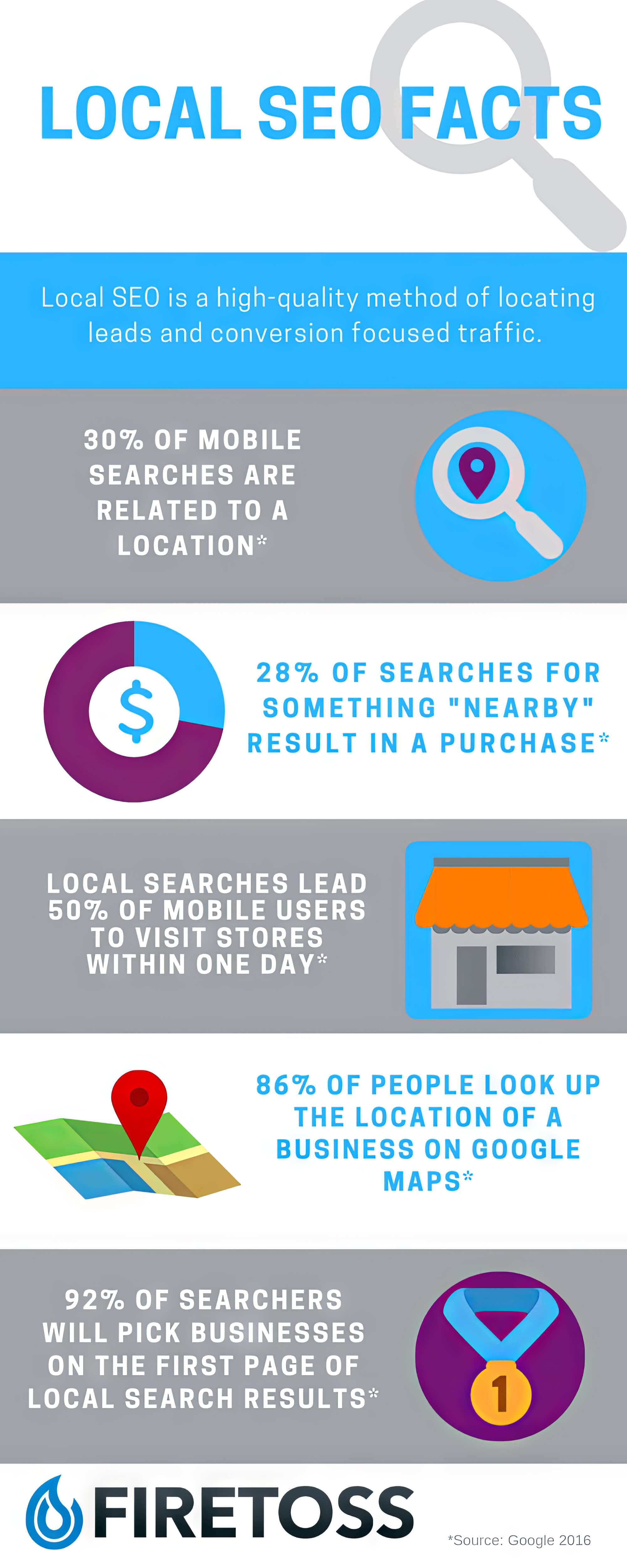 Similarly, as per Google's own statistics, 76% of people who make local searches visit the business within the same day. And around 28% of those visits are converted to a purchase.
Thus, if you own a local service-based business, you can understand the implications of the above statistics. If you use it properly, local SEO can help your business's rapid growth and development.
How Does Local SEO Work For Service-Based Businesses?
The basic principle governing local SEO is the same as regular SEO. In both cases, the search engine finds and displays the most relevant results on the SERPs. However, the search results for the former are more tailored toward the local audience than the general public.
For instance, if you do a local search in Google, you will notice that the results are displayed in two separate sections. The first section consists of Google Maps results (also known as the map pack), while the following section consists of regular search results related to your query.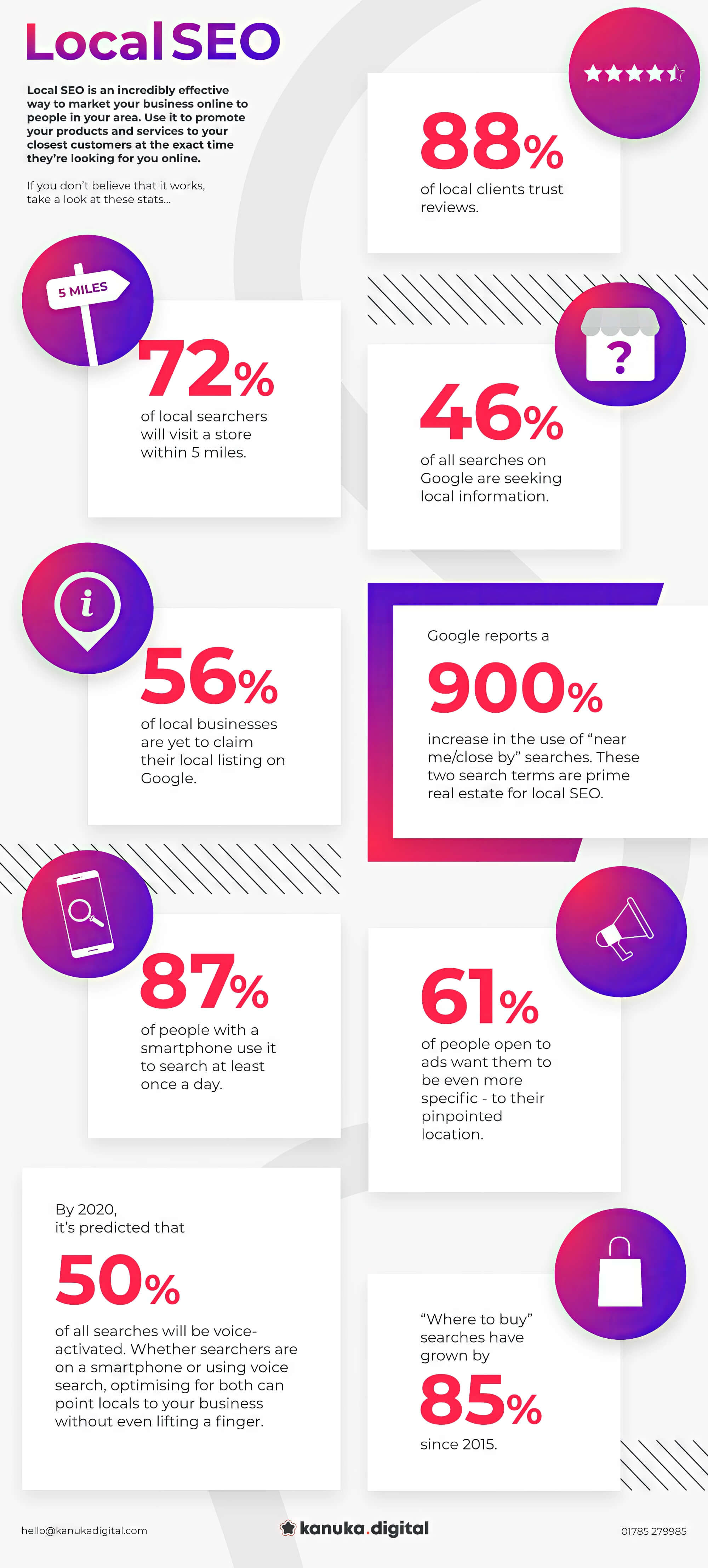 The map results always occupy the top position in local rankings to improve user convenience. They show the relevant business listings and the necessary contact details, such as names, addresses and phone numbers (often shortened to NAP). Thanks to that, the searcher can quickly get in touch with the local business or visit the physical location of the business.
Subsequently, the regular search results below the map pack help drive organic traffic to your website. For an online business, these results are crucial since it typically does not have an offline brick-and-mortar establishment.
How Do Service-Based Businesses Optimise For Local SEO?
The dynamic nature of local SEO allows it to be used across a wide range of service segments. In other words, different service-based businesses can use local SEO to improve their visibility.
These businesses include:
Restaurants
Plumbers
Electricians
Lawyers
Local contractors
Private clinics
Local consultants
and many more.
However, with the sheer volume of local businesses today, you need to implement an SEO strategy that stands out from the crowd. Otherwise, your business will need more visibility to grow. That is why optimising your local SEO is important since it helps you to do just that. As a result, it will give your business a significant edge over your competition.
Keeping that in mind, here we have discussed some tried and tested strategies for local SEO. So, if you want to improve local SEO for service-based businesses, read on.
1. Local Keyword Research
Keyword research is, without a doubt, the most effective SEO strategy, both for local businesses and regular websites. It improves your content's quality and relevance, ultimately improving its rank on SERPs.
In the case of a service-based business, you will need to develop your content based on relevant service-based keywords. This is because local searchers usually search by using these keywords. If the content on your website has a sufficient number of these keywords, the search engine algorithms will find it relevant to the user's queries. Ultimately, it will be placed high up in the local search results.
For example, if you have a business providing plumbing services, you must use keywords relevant to your local customers. These can include words (or phrases) like "plumbing," "pipe repair," "tank installation," and "drain cleaning," to name a few.
You can also include the location and these keywords to improve local search rankings. For instance, if you own a local law firm in Brisbane, your keywords can look like "legal advisors in Brisbane," "local Brisbane lawyers," and so on.
However, if you are having trouble finding relevant keywords, you can use some helpful local SEO tools like Google's Keyword Planner or SEMrush. With it, you can get an idea about the best possible keywords for your website. And if you incorporate those keywords in your site's content correctly, you can improve local SEO success.
2. Optimise And Update Your Google Business Profile
If you want the business to have a good ranking on local Google search results, you must optimise your Google Business Profile. Formerly known as Google My Business, the Business Profile is a local SEO tool where you can provide all the necessary business details to Google.
We would recommend that you provide all the information about your business in the Business Profile. This includes things like the business category, NAPs, email addresses, websites, and other details. If you provide them accurately, Google will consider your business authentic, eventually enhancing your ranking. Furthermore, a Business Profile is mandatory if you want your business listing to appear on the map pack.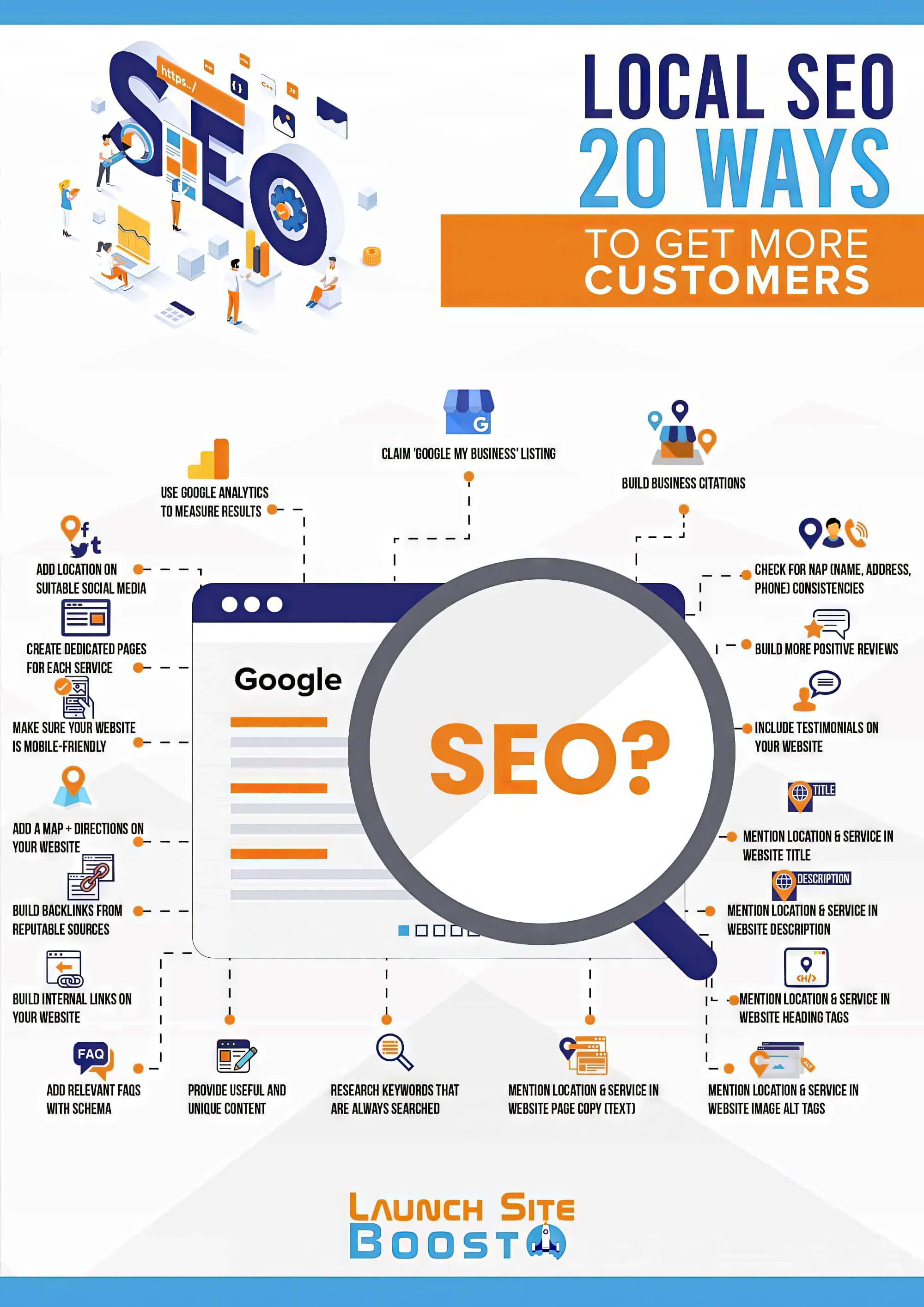 3. Check And Monitor Links
Monitoring and verifying the links on your website is one of the most crucial local SEO strategies for service-based businesses. That's because the links often help the users to navigate between different pages on your site. Besides, it helps to improve the relevance of your content, which is a key factor for local SEO success.
On that note, there are two types of links that you need to consider - internal links and inbound links. The internal links are the ones that lead from one web page to another on the same website. On the other hand, inbound links lead from one website to another website.
For instance, let's assume you created an article about lighting systems on your electrical services website. In that scenario, you may use a link to lead the reader to the "contact us" page of the site. That would be a great example of an internal link.
Now, let's assume that you have a website for your gym business. So, if a third-party fitness blogger writes about your gym and provides a link to your site, that would be a classic example of inbound linking.
Both of these links improve the authority and relevance of your site for local SEO purposes. That, in turn, improves the ranking of your business in local searches. Therefore, you must check and monitor your site's internal and inbound links.
If there are any dead links, you must remove them from the site. Similarly, if a link is broken, you must fix it to make your site easily navigable.
4. Develop Your Website
If you want to convert visitors to your website into paying customers, you must take the necessary steps to make that happen. And one of the best ways to do that is to improve your website.
No one likes to visit a slow or shoddily-designed website. If the visitors to your website have to spend most of their time staring at loading screens or navigating through poorly designed web pages, they will naturally lose interest.
That being the case, you need to pay close attention to the design of your website. You need to ensure that the pages load fast for minimal waiting time. Likewise, you should use an engaging layout that can keep the users interested.
On the other hand, you should avoid using too many features and plug-ins on your site since that will eat up system resources and slow down the user's machine. Make sure to use only the necessary features and items to prevent your website from feeling too empty or boring. That way, you can convert more users, improving your local SEO success rate.
How Can Service-Based Businesses Improve Their Local Search Visibility?
The points discussed in the previous section are essential for developing a sound SEO strategy for your local business. However, these are the fundamental aspects implemented across most service-based business websites. This section will discuss some helpful local SEO tips for service-based businesses.
1. Use Social Media Platforms
Social media engagement can help maximise local search visibility for service-based businesses. You will need to set up business pages on Facebook, Twitter, or any other relevant platform.
Not only that, but you will also need to make frequent posts on these pages to engage your followers actively. These posts can be in the form of links that lead to articles on your website. Or they could be in the form of videos, images or text. You can develop a positive brand image, maximising your reach.
2. Engage With The Local Community
Engaging with the local community is another effective tip for improving your local SEO success rate. You can accomplish this in a number of ways based on your capabilities.
If you have the necessary influence within your locality or region, you can participate in social events or other relevant PR campaigns. For instance, if you own a nursing service business, you can organise a charity to raise awareness about a particular health issue.
But if you don't want to organise the event on your own, you can become a sponsor in a third-party event. That way, you will be able to generate public interest, which will subsequently drive local search traffic to your website. Besides, you can provide a valuable service to the community, which is an added advantage.
3. Get Involved With Guest Writing
Guest writing is a content marketing practice that involves creating posts and articles for third-party sites and blogs. Thus, you can use this tactic to drive inbound traffic to your site.
You can collaborate with established institutions and organisations to create these guest posts. The websites these institutions operate will naturally have a higher domain authority due to their reputation. So, including external links on these guest posts will help generate user traffic for your website.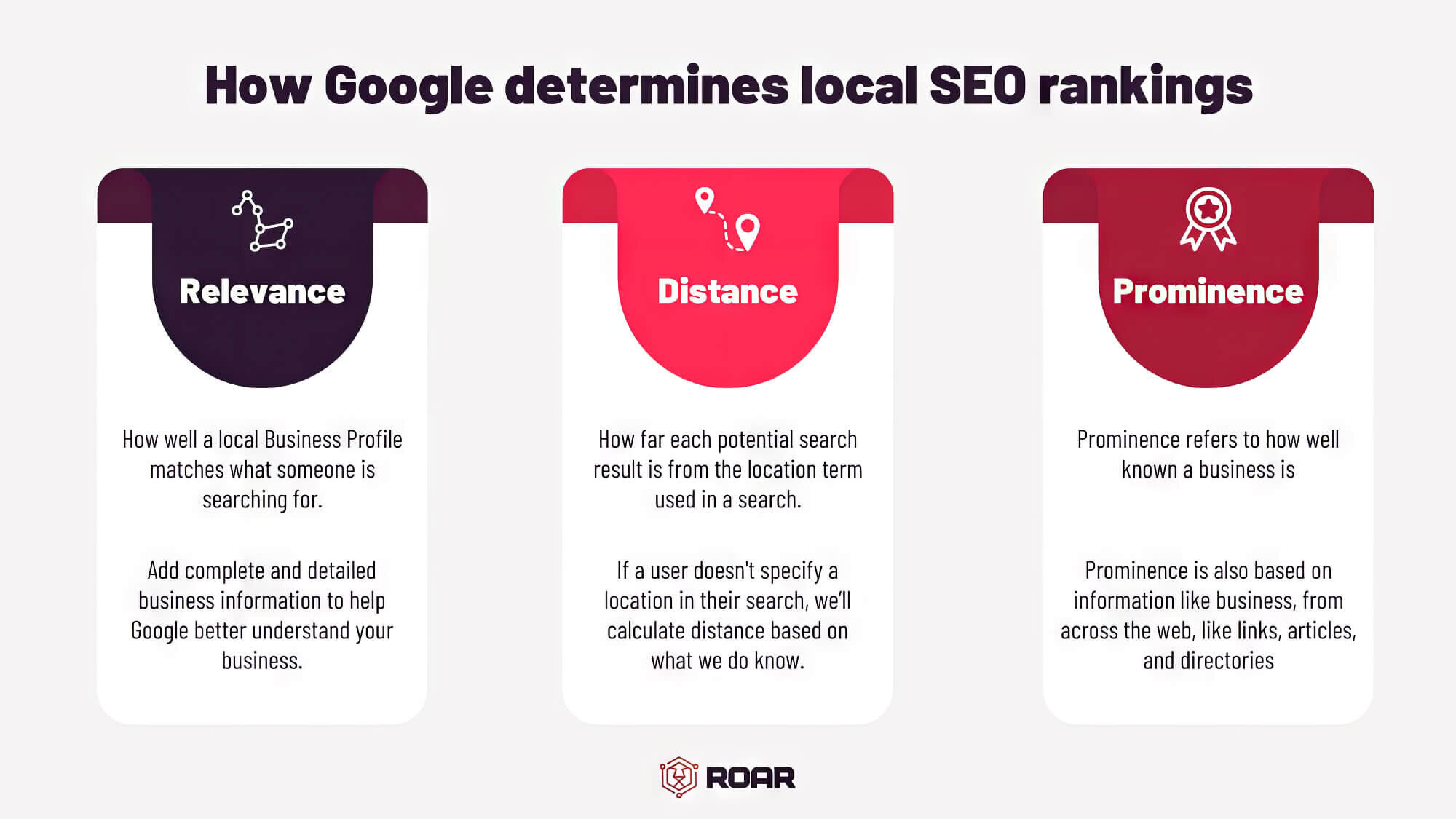 4. Keep Your Citations Up-To-Date
When a third-party aggregator mentions the details of your business on their site, it is known as a citation. These third-party sites often act as online directories that contain helpful contact information for different businesses and individuals, similar to a telephone book. And in most cases, search engines include the information provided in these directories on the search results pages.
That is why it is always a good idea to update your website citations on a regular basis. Make sure to verify that all the details provided in these directories are accurate, or else it might affect the authenticity of your business. As a result, that will decrease the effectiveness of your local SEO campaign.
5. Optimise The Headers, URLs And Meta Descriptions Of Your Pages
Whenever you create new content on your website, you must ensure that it is optimised well enough to appear on SERPs. You will need to use the correct keywords in your content. Apart from that, you will need to pay attention to the headers, meta descriptions, URLs and other technical aspects of the page.
You will need to use geographically relevant and high-volume keywords in these places, which will ultimately help with indexing your pages. Consequently, your articles and content will rank higher on the search engine result pages.
6. Make Your Website Mobile Friendly
It is no secret that a large majority of people nowadays use smartphones and tablets. Because of their smaller resolution and screen space, websites are often displayed differently on these smart devices.
Therefore, to improve your local SEO efficiency, you must optimise your site so users can navigate easily on these mobile devices. You need to ensure that the page orientations are correct and that the text, images and videos are clearly visible on the screen.
7. Perform A Local SEO Audit For Service-Based Businesses
Just because everything on your website is up and running doesn't mean your work is over. Local SEO is a long and ongoing process that needs to be monitored regularly. If you don't, you might fall behind, reducing the chances of growth.
On that account, performing a local SEO audit is best. This will give you a clear idea about your website's current status and help you develop future goals.
You can perform different types of local SEO audits, such as on-page SEO audits, citation audits, competitor analysis, Google My Business audits, and so on. And for the best results, you should perform these audits periodically.
What Are The Benefits Of Local SEO For Service-Based Businesses?
Effective local SEO for service-based businesses has several advantages, such as:
Improving organic traffic and conversion rates
Helping with continuous, long-term business growth
Improving the cost-effectiveness of marketing strategies.
Enhancing brand visibility in a geographical area
Building a community of loyal consumers
Gaining a competitive advantage over rival local businesses
Thanks to the above benefits, you can generate considerable revenues from your local service-based business. In turn, this will allow you to expand the scope of your business further.
Local SEO for Service-Based Businesses
That brings us to the end of this detailed guide about local SEO services for service-based businesses. If you make use of the information we have provided here, you can improve the growth prospects of your business in a short time.
Of course, not everyone might be as knowledgeable in digital marketing concepts such as these. Besides, we understand entirely if you can only invest some of your time and effort into this, as that can hamper other areas of your business.
But there's no need to worry; we've got your back. Here at sitecentre®, we offer affordable local SEO for service-based businesses. Just tell us the specifics of your business, and we will conveniently take care of the rest. So, get in touch with us if you want your local service-based business to succeed!