Are you looking for PPC ad solutions to boost your online business?
PPC ad campaigns, like a Google Ads campaign or search network campaigns, are excellent for increasing the reach of your business, improving your campaign management and getting more customers to check out your products. But you need to set achievable goals for a successful Google Ads campaign.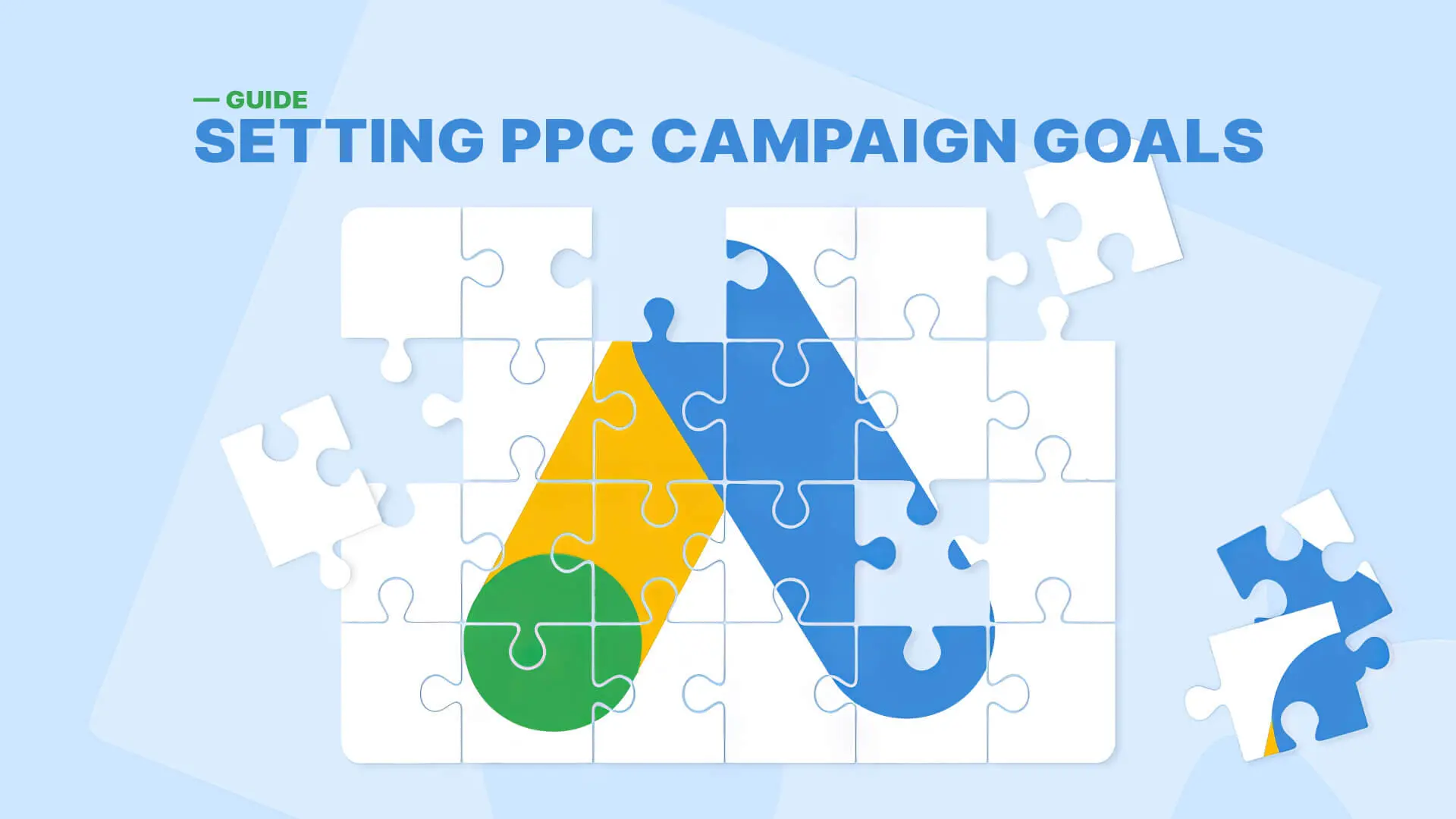 Search engine marketing through pay-per-click (PPC) ad groups are online advertising models that allow businesses to place ads on search engines and websites, enhancing your search results visibility and pay for each click. Using PPC campaigns, companies can target specific audiences with their ads, increasing conversions and sales by reaching the right people with the right message.
Businesses should set measurable objectives based on search queries to gauge the success of a PPC campaign. By setting PPC campaign goals, like increasing clicks or website traffic, businesses can track their campaign progress and identify relevant keywords, adjust their strategies as needed, and effectively work towards getting the results they aim for.
So, if you don't know how to set PPC campaign goals, we have your back, as this step-by-step guide will help you understand the entire process.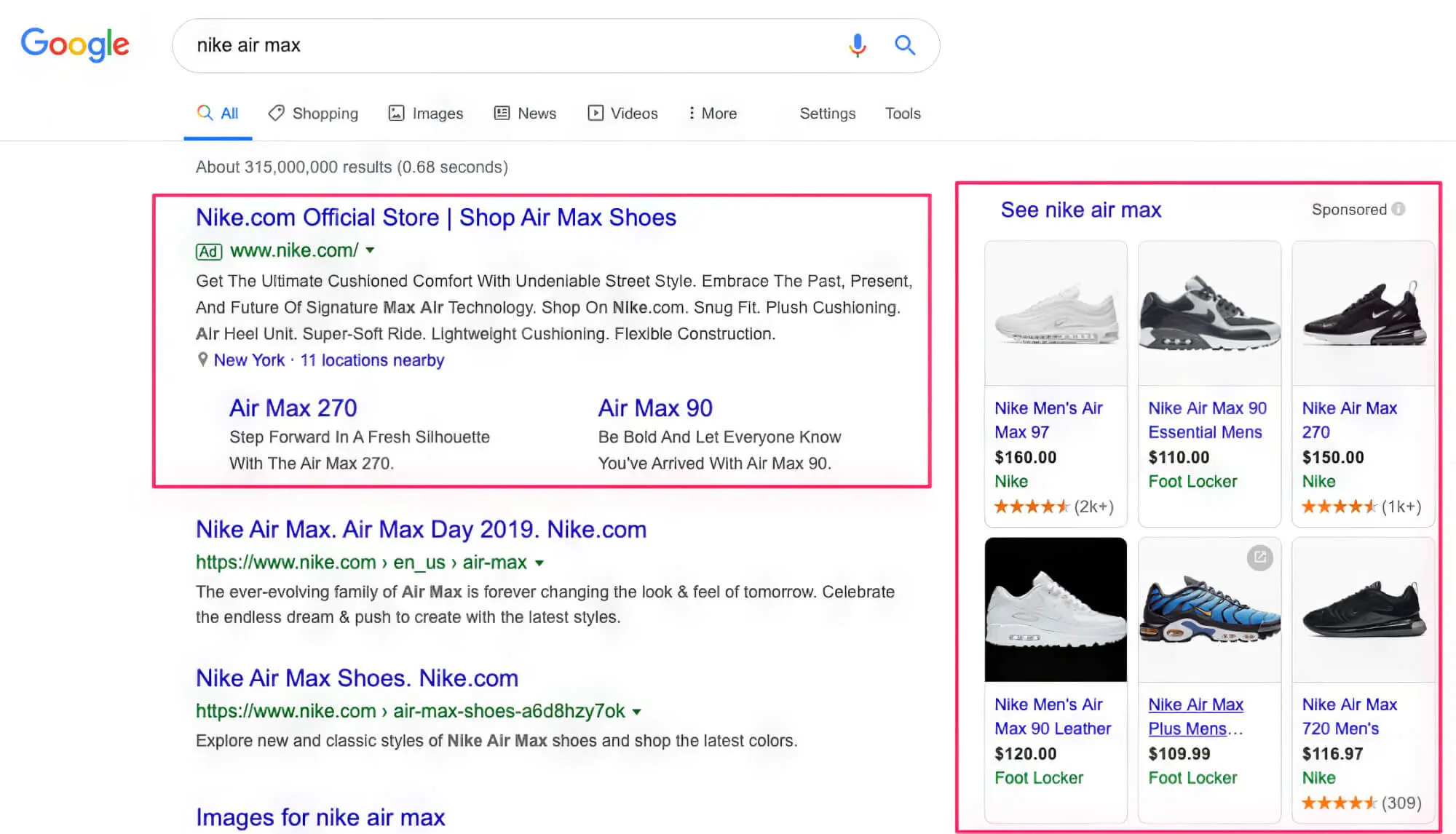 Understanding PPC Campaign Goals
Pay-per-click or PPC campaigns, often called pay-per-click PPC advertising, can be a great marketing tool for your business. They are cost-per-click effective and allow you to grow your sales efficiently by reaching a large audience through the Google Search Network.
However, no amount of Effective PPC campaigns can help you if you don't have clear and achievable goals. PPC goals form the backbone of your PPC strategy, indicating the results you aim to achieve through digital marketing and search campaigns.
For instance, if you are just starting a business of skincare products, your initial goal would be to create a 'buzz' and let people know about it, increasing brand awareness. After a few months, the goal will change, as you might want to focus on growing sales and creating a loyal customer base.
That way, PPC goals can make all the difference by making your paid Google Ads campaign more effective, facilitating optimum return on investment.
Why Are PPC Campaign Goals Important?
Setting goals and identifying negative keywords is a critical part of a pay-per-click campaign and is the deciding factor that streamlines the strategy or workflow of online business marketing. Ineffective PPC management can hamper your success without clear objectives; it becomes difficult to measure your cost per click and overall success and track the progress of your business.
PPC goals can help you in the following ways:
Tracking the progress and results of your Google Ads campaign
Have a better understanding of what's working for your business
Save money by eliminating things that aren't working
Be more efficient by targeting the right audience
How To Set PPC Campaign Goals?
1. Identify Your Business Needs
You need to understand the current needs of your business, as they keep changing from time to time. You can set relevant PPC goals by asking yourself why your business needs a pay-per-click campaign to improve search engine results.
For example, suppose your business is long-established, and you're trying to revamp it with specific keywords according to new trends. In that case, your marketing strategy, including PPC campaigns, will need to be different from someone just starting. Search ad campaigns might be more beneficial for beginners, while established brands can video ads on the Google Display Network for the best results.
2. Identify Challenging & Achievable Goals
If your goals are too easy, they won't benefit your business. On the other hand, if they are too difficult to achieve, your team is more likely to be unmotivated and lose hope.
Setting Google Ads campaign goals that are challenging but within reach is essential, as it can inspire your team to keep moving forward and working hard without feeling burnt out. This can be done using strategic and data-driven planning.
You cannot make a 10% profit and aim to double it in a month because that goal may take years to achieve. A goal to increase the yield by 5% might be more rational and inspiring to work for.
3. Set Short-Term & Long-Term Goals
You can set weekly, fortnightly, monthly, quarterly, bi-annually, and yearly goals on Google Ads campaigns. Establishing goals for these timeframes through compelling visual ads on relevant sites can be very profitable for your business.
It is essential to differentiate short-term goals from long-term ones to ensure a steady growth curve. For instance, increasing website traffic and improving conversion rates can be your monthly goal, but providing more sales can take up to a quarter.
Gaining loyal customers who engage with your brand more frequently may take longer than a quarter. So, set realistic goals with appropriate timeframes to boost efficiency and keep your morale high. If you don't aim for a reasonable annual profit margin, there is a slim chance you will achieve it.
4. Keep Output At The Heart Of Your Campaign
Your Google Ads campaign should be focused on output because that's what it's all about. You are conducting a Google Ads campaign because you want a profitable outcome. So, don't get too fixated on the input or strategy.
For example, your goal shouldn't be an input, like posting more video ads or using 100 keywords every day. But it should be a quantifiable result, like increasing sales or website traffic. Prioritising results over methods makes you less likely to get stuck in loops while avoiding practises that aren't helping your business.
5. Choose Your Campaign Type
another critical step involving strategic keyword research is picking the correct type of PPC campaign, depending on where and how you aim to reach the target audience. As long as you are proactively running performance checks, you can use a combination of Google Ads campaigns to maximise the output.
So, you can go with any of the following types of PPC campaigns:
A. Display Network Campaigns
In the realm of PPC marketing, video ads resonate immensely with customers, and Google Display Network campaigns provide an efficient platform to deploy them. You can place image-based advertisements on external websites, including social media platforms, while video ads can be bought using several ad networks, such as Google Display Network. Creating these can be done with various tools, or you can work with a Google Display Network expert.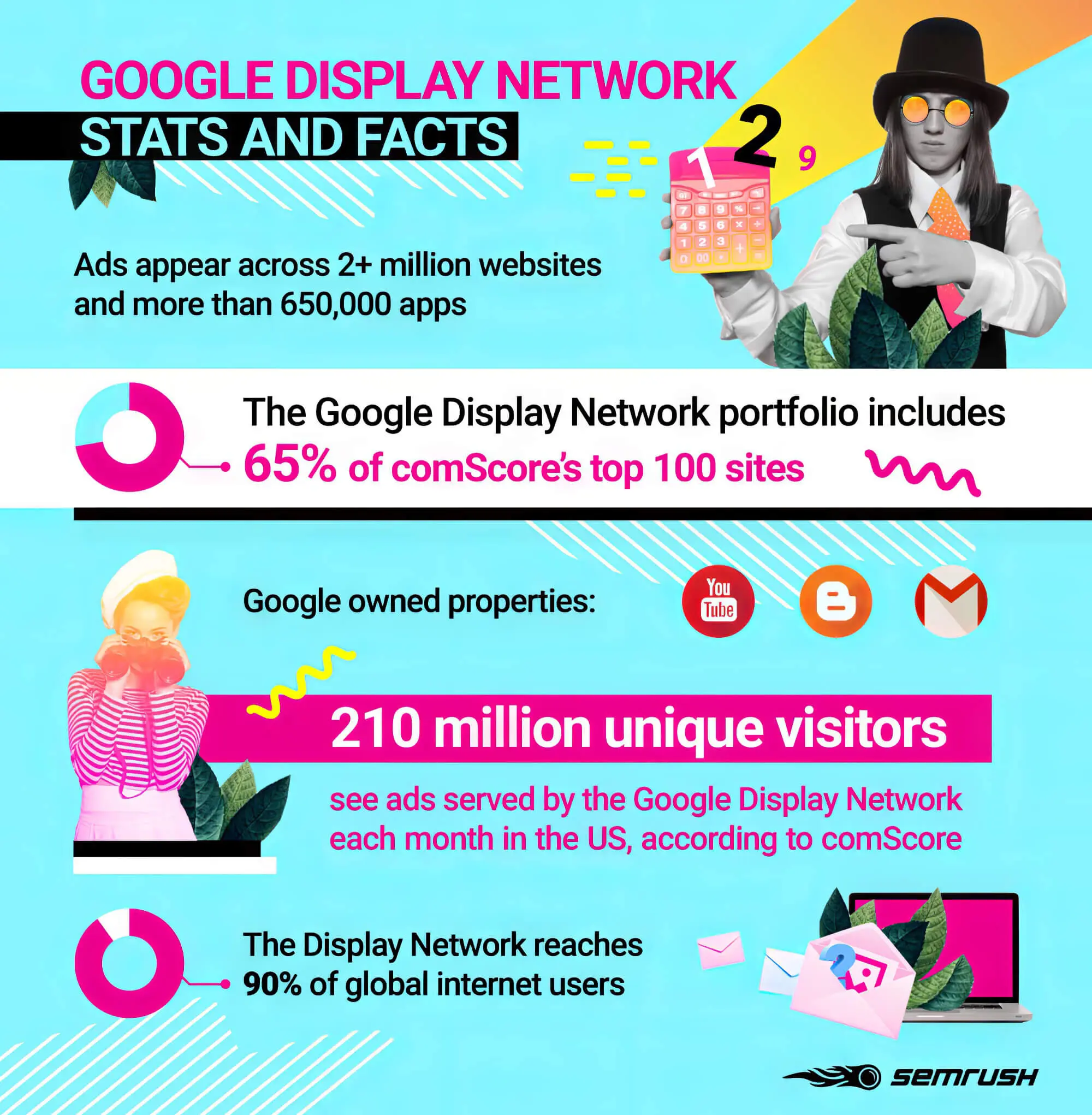 B. Search Ads
Search ads are the most common pay-per-click campaigns and appear on search engine result pages. When you utilise major search engines like Google or Bing, common practise shows that the first few listings for any given search results are generally paid ads, such as Bing ads. Those are search ads and are more likely to be clicked on when people search for things online.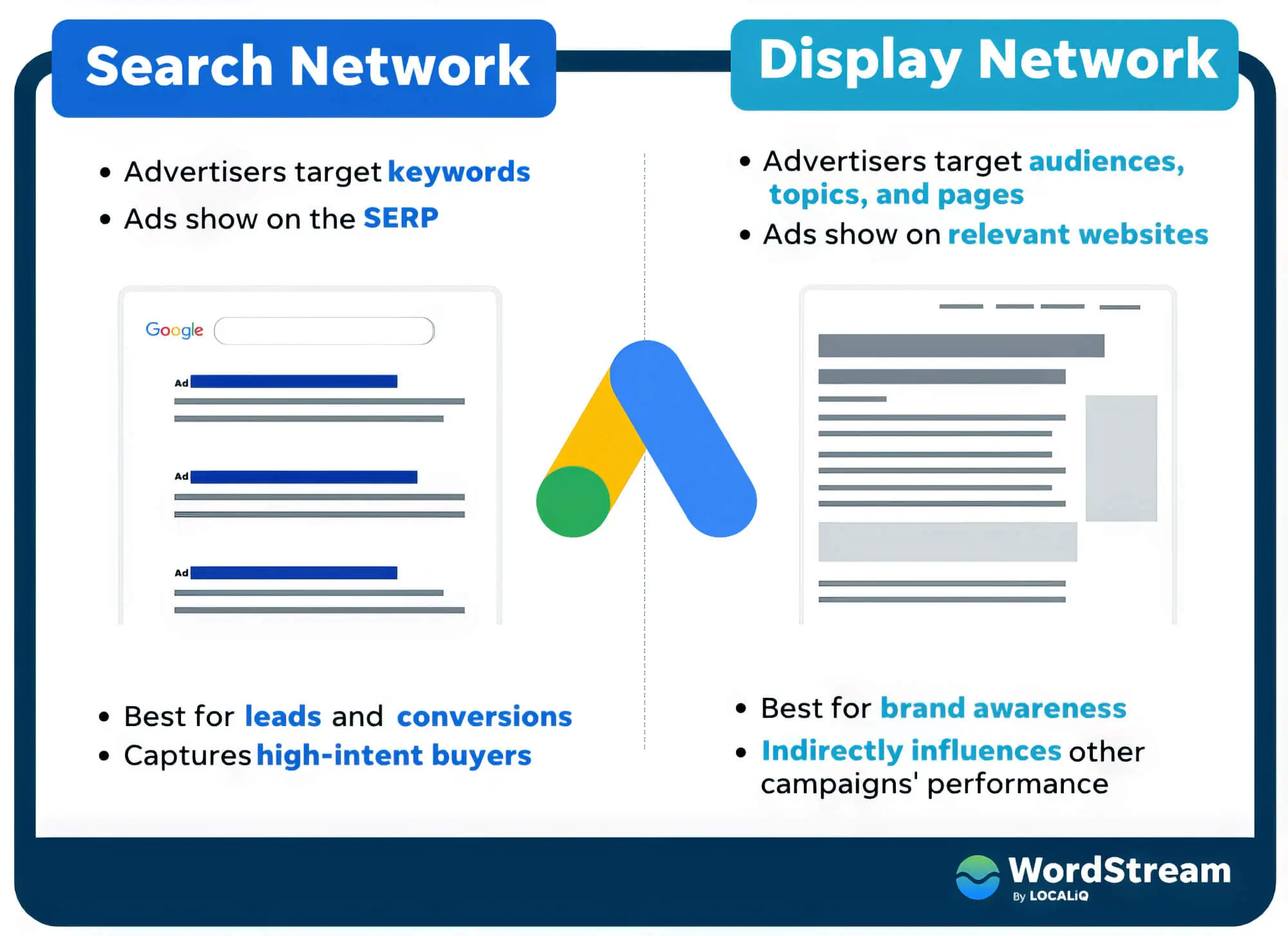 C. Remarketing
Most websites ask for your email address when you sign up for special offers, discounts, or product purchases. This is the starting point for remarketing and shopping campaigns.
In this type of paid campaign, you can use a list of contacts or cookies to target customers for lead generation who have engaged with you in some way. The action could be shopping for your products, signing up for a newsletter, or visiting your website.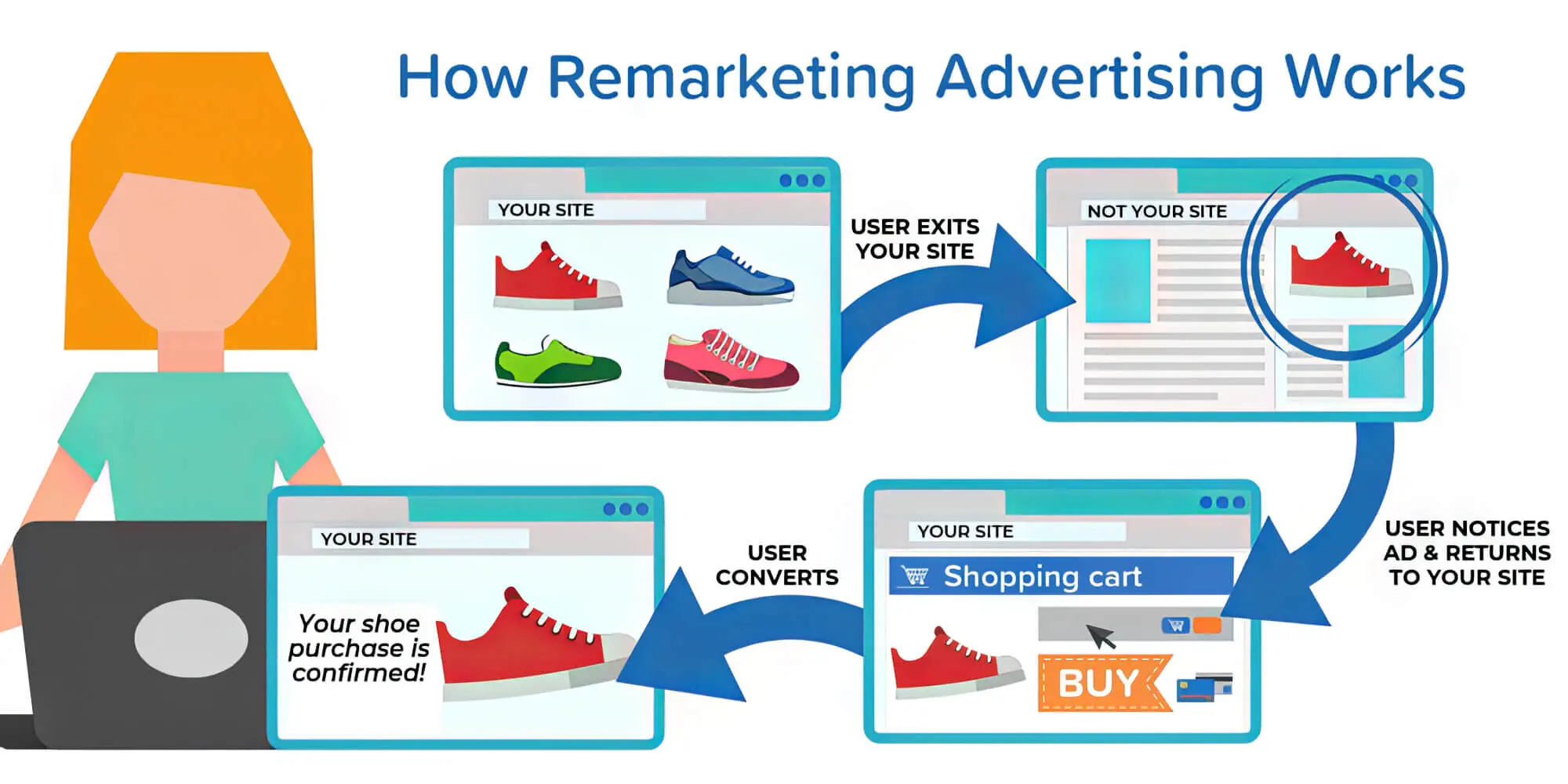 D. Social
Following best practices for PPC advertising, social ad campaigns effectively display advertisements on popular social platforms like Instagram, Facebook, and LinkedIn. This is easily one of the best PPC campaigns if your potential customers are Gen Z or millennials, as these age groups are highly active on social media.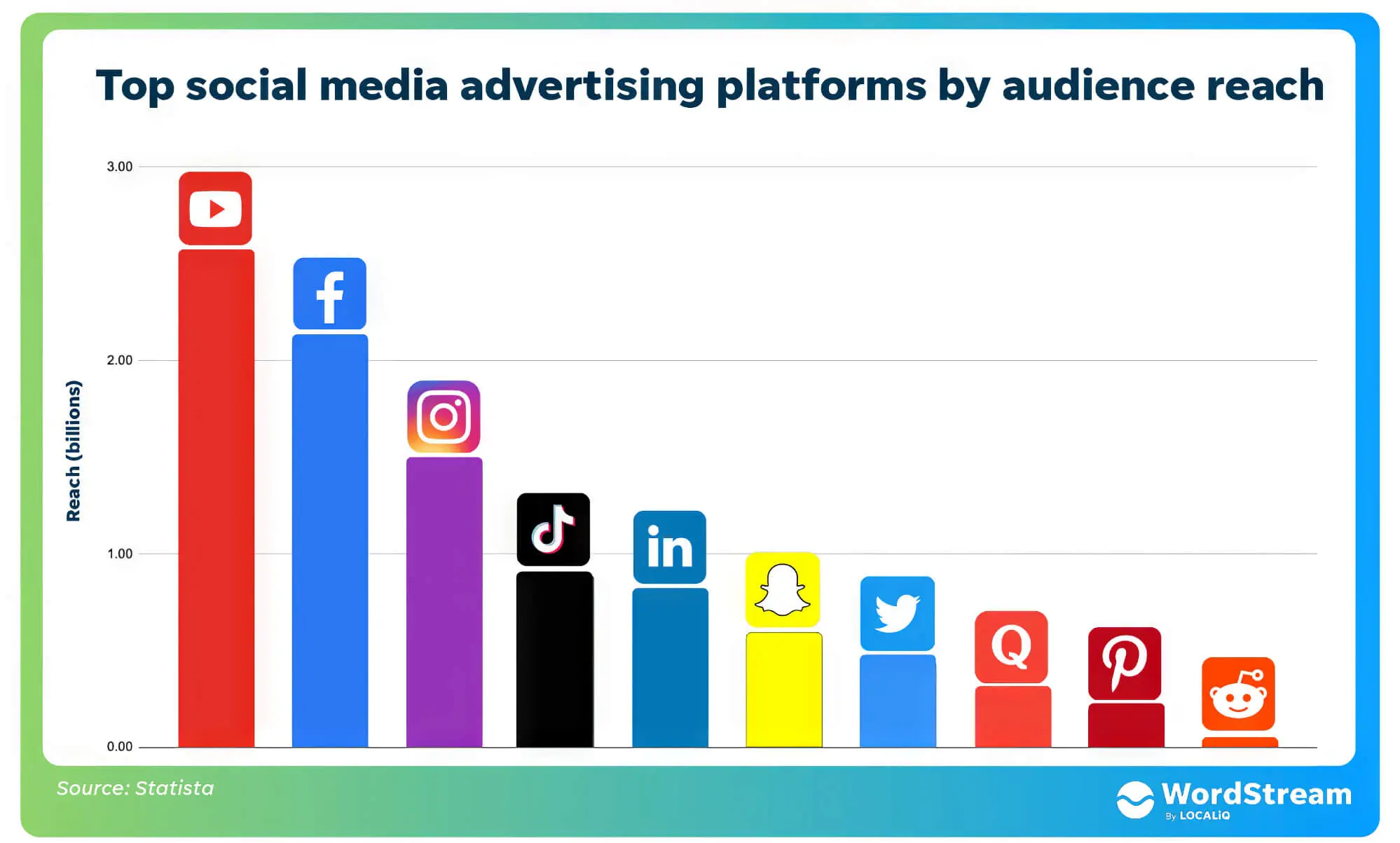 E. Google Shopping
Google shopping is the best for eCommerce sites, as you can feature your products directly on Google search result pages. The Google Ads will appear on a carousel with an image, cost and a short description of the product you are selling.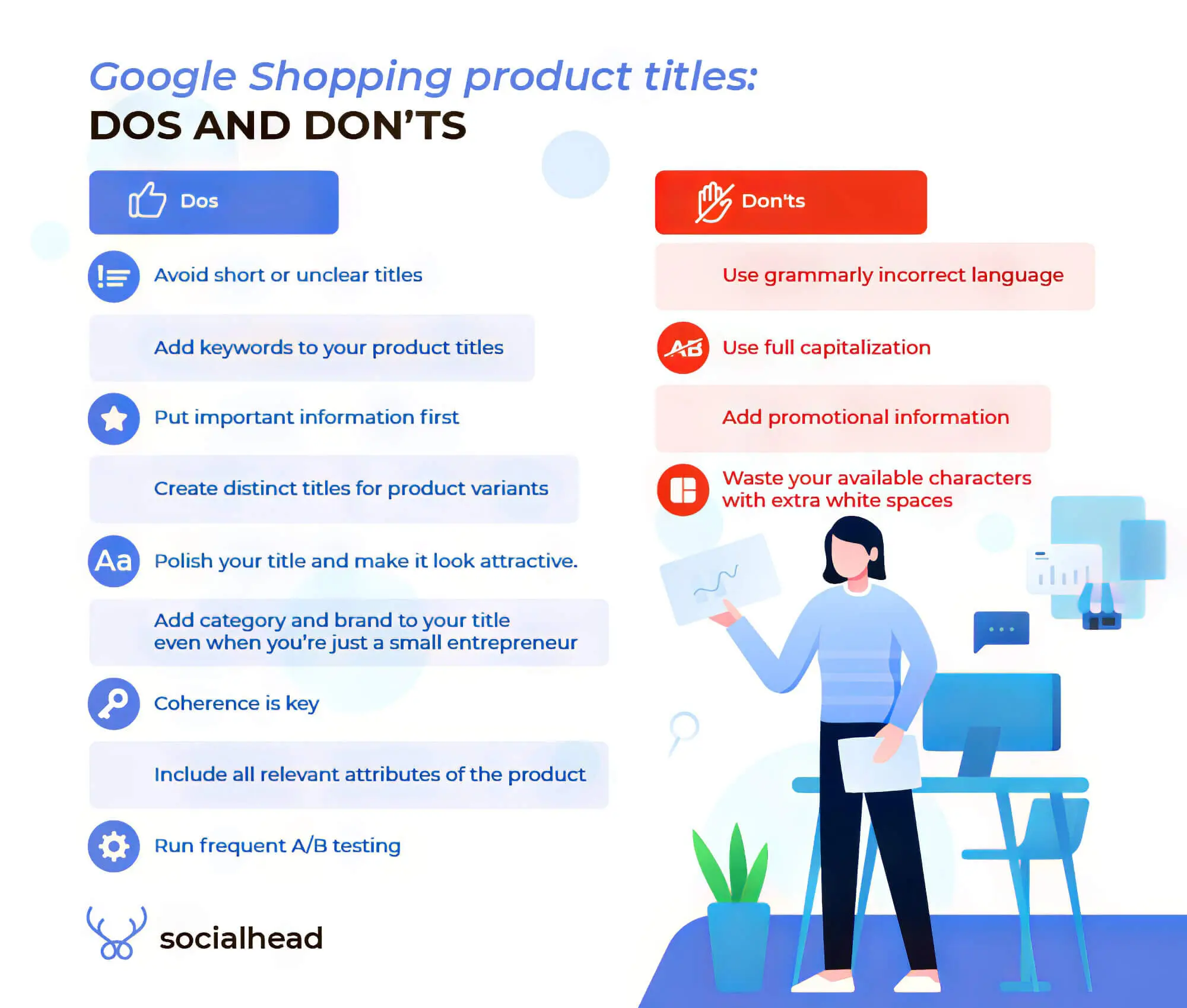 6. Set Goal Tiers And Metrics
Your goals don't have to be hard and fast because you can set them in different tiers and metrics. But it's essential to differentiate them from campaign metrics; we will help you understand why.
A. Generating Leads
Lead generation is done by setting an engaging and relevant landing page to follow the paid shopping ads or video campaigns. Note that each group of ads will need a separate landing page if you want to track lead conversions efficiently. You can use tools like Google Ads interface or HubSpot to track this parameter.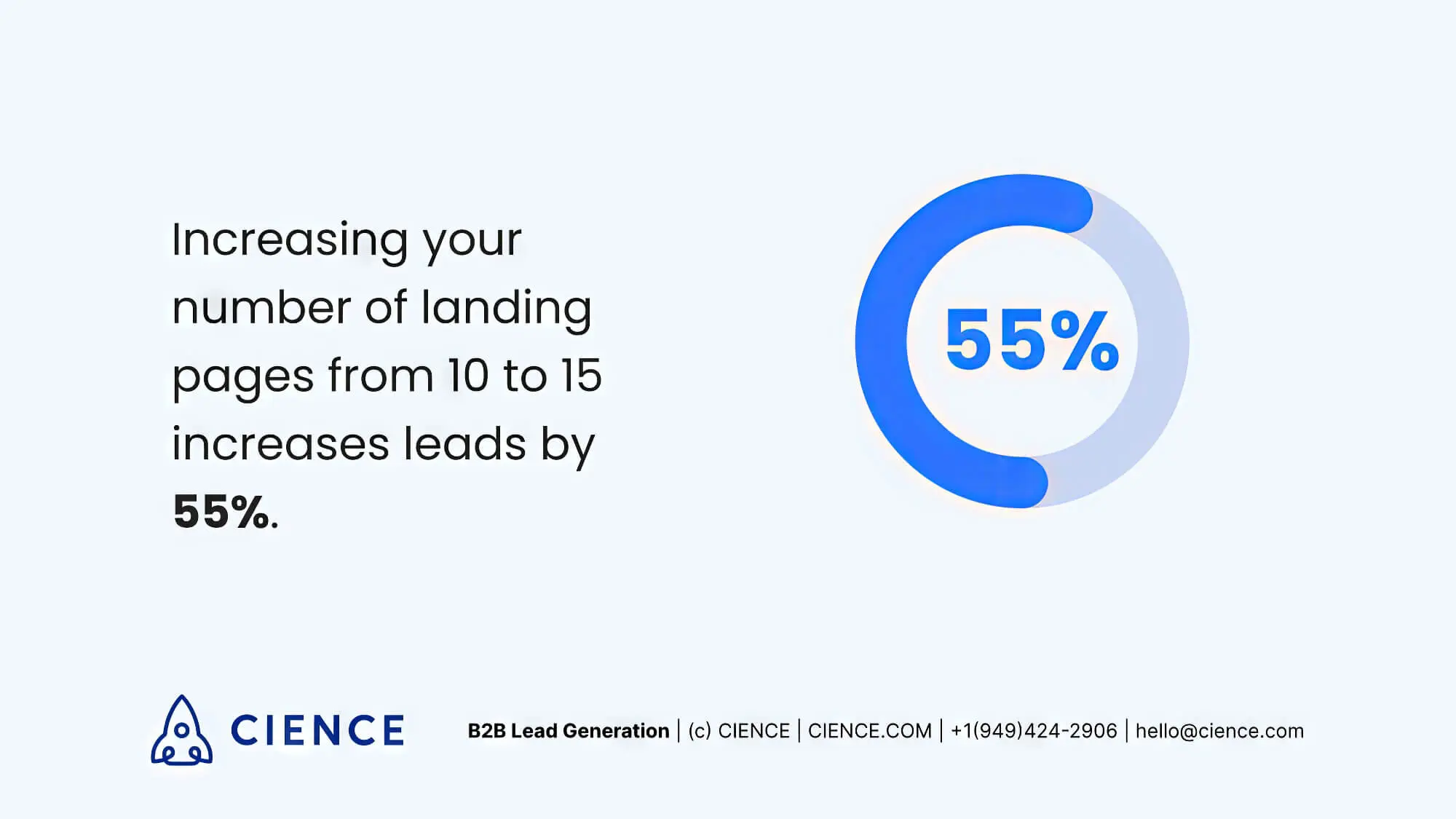 B. Brand Awareness & Brand Consideration
Brand awareness mainly refers to how popular your business is and how acquainted the audience is with your brand. You can measure this parameter through surveys, social engagement and website traffic. On similar lines, brand consideration is the consumers' experience with your brand.
If these are your PPC goals, you might want to look into Display Ads to supplement the ad copy with attractive imagery and a few lines that catch the reader's eye.
C. Promotion
Promotion campaigns work wonders for your business if you launch a limited product, offer, contest or service discount. You can create a unique discount code or a dedicated sign-up page to keep track of users who came to your website through promotional ads.
D. Increasing Website Traffic
Boosting website traffic is an excellent goal if you have engaging content throughout your website. That's because you will basically be paying people to visit your website, so do it only when the content is relevant and unique. When the stuff you put out is good enough, people will stay on your business site and may convert to leads.
E. Boosting Sales
The ultimate motive of PPC campaigns is usually to increase sales and profit margins. You can assess the number of sales and conversions made through paid ads with attribution reporting or CMS software.
7. Analyse Performance
Analysing the campaign's performance is crucial, including hits and misses. On top of that, revise your keyword list and track how you achieved those goals to enhance your organic search and follow similar strategies again.
You can use Google Analytics for this purpose, as the tool can give you detailed insights into the website's performance. It can also allow you to understand how users interact with your site and what content they find attractive.
Features Of A Quality PPC Campaign
1. PPC Ad Copy
While adding suitable keywords to your PPC ad copy will get it in front of people, curating it creatively using the display network will make them click on it. So, pay special attention to the content of your ads before putting them out.
2. Landing Pages
For engaging landing pages, use strong headlines that align with your shopping ads or video campaigns. Keep the layout clean with a responsive form and a stand-out call to action button while presenting the offers you promised in your ad.
Reaching Your PPC Goals: Achieving Success Through Strategic Planning
Ad campaigns can prove really beneficial for your business, but only if you have a definitive goal. PPC campaign goals can streamline advertising and help you focus on specific areas to yield better results.
Be sure to consider your budget when choosing your bidding strategy. Review different bidding strategies to see if they are aligned with your ad spend.
You can select the best campaign type for your business needs depending on the PPC goal. Advertising on the Google search network can boost your brand's reach significantly. However, if you are unsure about your campaign goals or digital marketing, we recommend consulting a paid advertising professional for expert marketing tips.
Our Brisbane Ad experts are specialists at managing paid ads and can help you set up a successful PPC campaign and strategy. We strive to help Australian businesses reach their goals through digital marketing, SEO, website design and more. So, let's get started and discuss how PPC ads can benefit you for you!
See you in the next guide!