You have heard the saying there is no shortcut to success, which is even more true in digital marketing.
It takes years for a brand to carve out its niche and stand out on the market as a unique business. But you need more than an out-of-the-box idea; you must develop a clear line of action to attract potential consumers.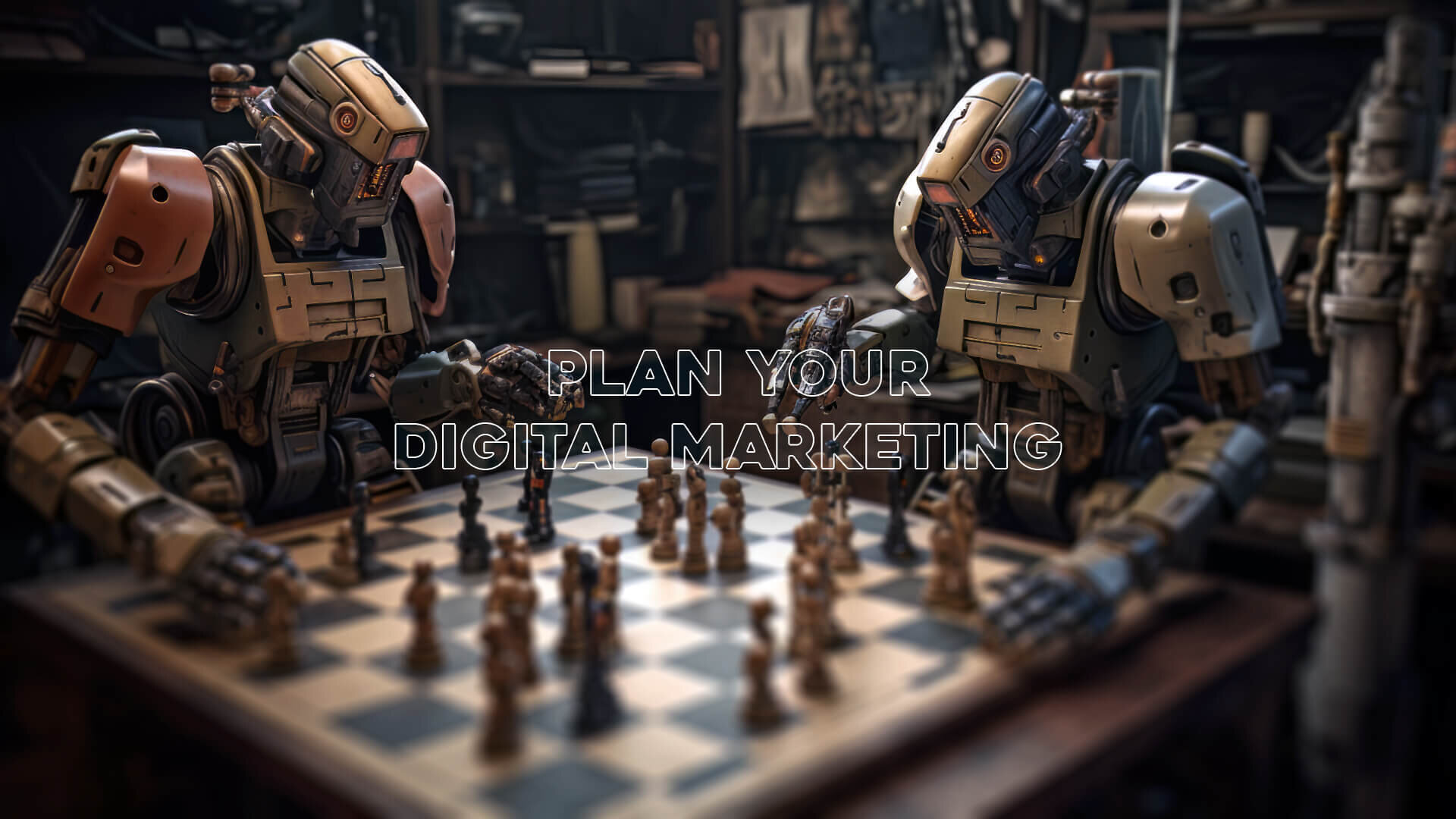 Creating a digital marketing plan is essential to implement the marketing strategy effectively. Most importantly, it prevents new businesses from overspending while meeting their business goals.
To know more, read this guide as we discuss the ins and outs of having a digital marketing plan and how to bring in more buyers for your products or services.
What Is A Digital Marketing Plan?
As a business, you need a digital marketing strategy to catch up to the competition. Most successful companies run digital marketing campaigns to promote online services and products.
This is where a digital marketing plan is essential as it outlines the business objectives, detailing how a brand wants to promote its services for greater engagement with the target audience. The goal is to hold onto existing customers while attracting new consumers through effective digital marketing efforts.
With a suitable plan, the digital and social media marketing team can curate their strategies accordingly to effectively communicate the company's offerings. Especially pleasing is that digital marketing businesses can directly engage with consumers to generate organic traffic.
To design a relevant digital strategy, the marketing team must conduct adequate research and set business goals based on the target audience. Then comes the part where they decide how they can reach the audience by considering:
Timelines
Budgets
Strategies
Schedules
Most important is determining the performance metrics to monitor how the digital marketing strategies are performing and what changes are necessary.
Benefits Of A Digital Marketing Plan
Once you have a structure, achieving the business goals becomes easier. We have listed the essential steps in a digital marketing strategy and recommend you create a documented description of these techniques. This will allow everyone participating in the marketing campaign to understand their goals and how to fulfil them.
When you create a digital marketing plan, it helps to:
Identify the competitors and target audience
Design digital strategies for bringing in consumers
Choose digital channels for promotion
Create proper schedules to meet deadlines
Evaluate whether the marketing strategy is working
Efficiently manage your finances
Track successful campaigns
Know about possible areas of improvement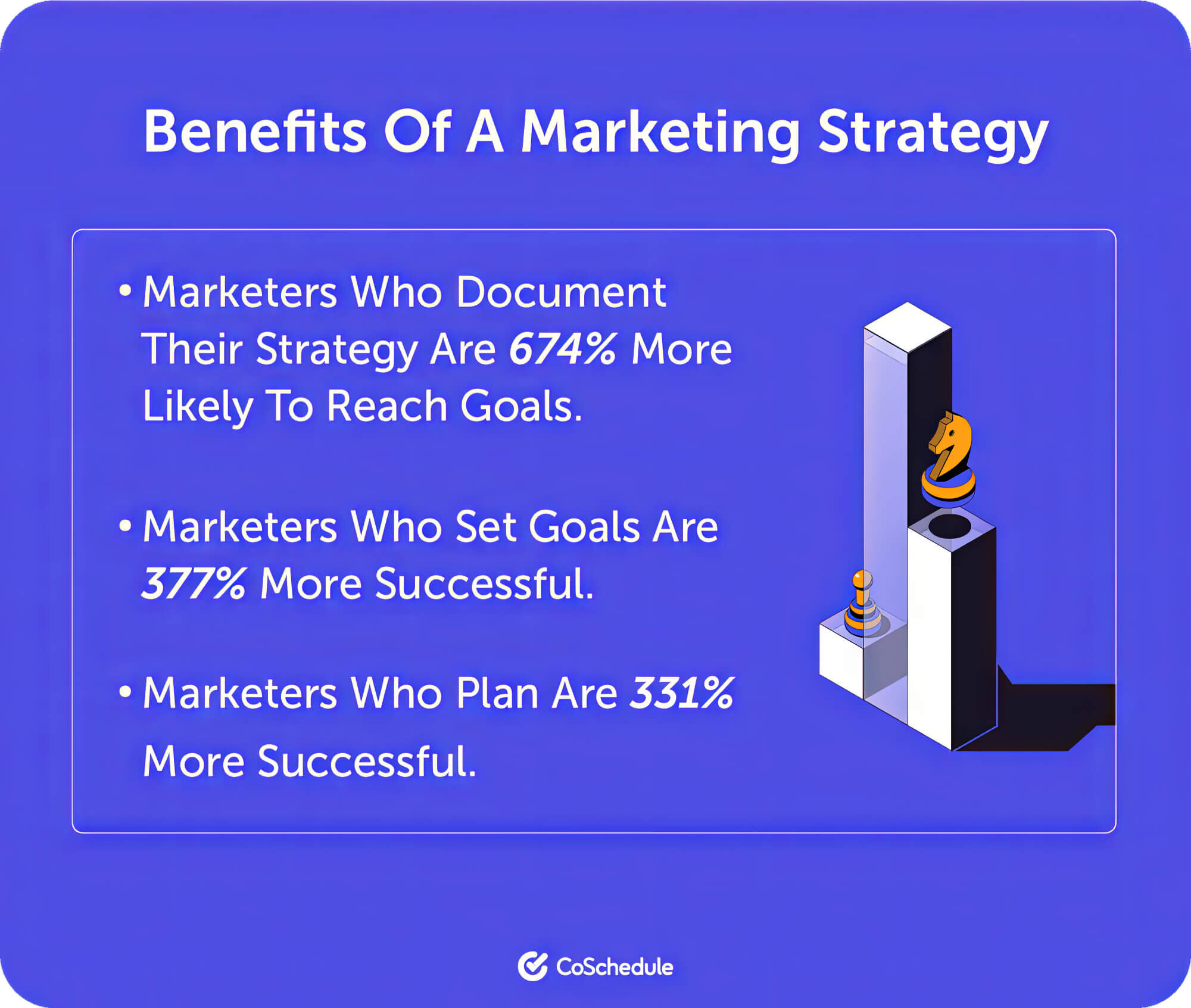 How To Create A Marketing Plan?
Take note of the following points to create a digital marketing strategy and meet your business and marketing goals.
1. Analysing The Market
Digital marketing managers must first research the market to determine the business's strengths, weaknesses and opportunities. Doing so lets you identify how well you perform compared to competitors and know their strengths and weaknesses.
This ensures you can refine the marketing strategy if needed and carve out a unique selling proposition for the business to attract target customers. Similarly, knowing about potential threats to your business can help avert danger by preparing beforehand.
It will provide a better idea of where the company ranks in the market, noting the successful aspects while working on other areas. Most importantly, narrowing down the target audience and understanding their behaviour is crucial because only some are potential buyers.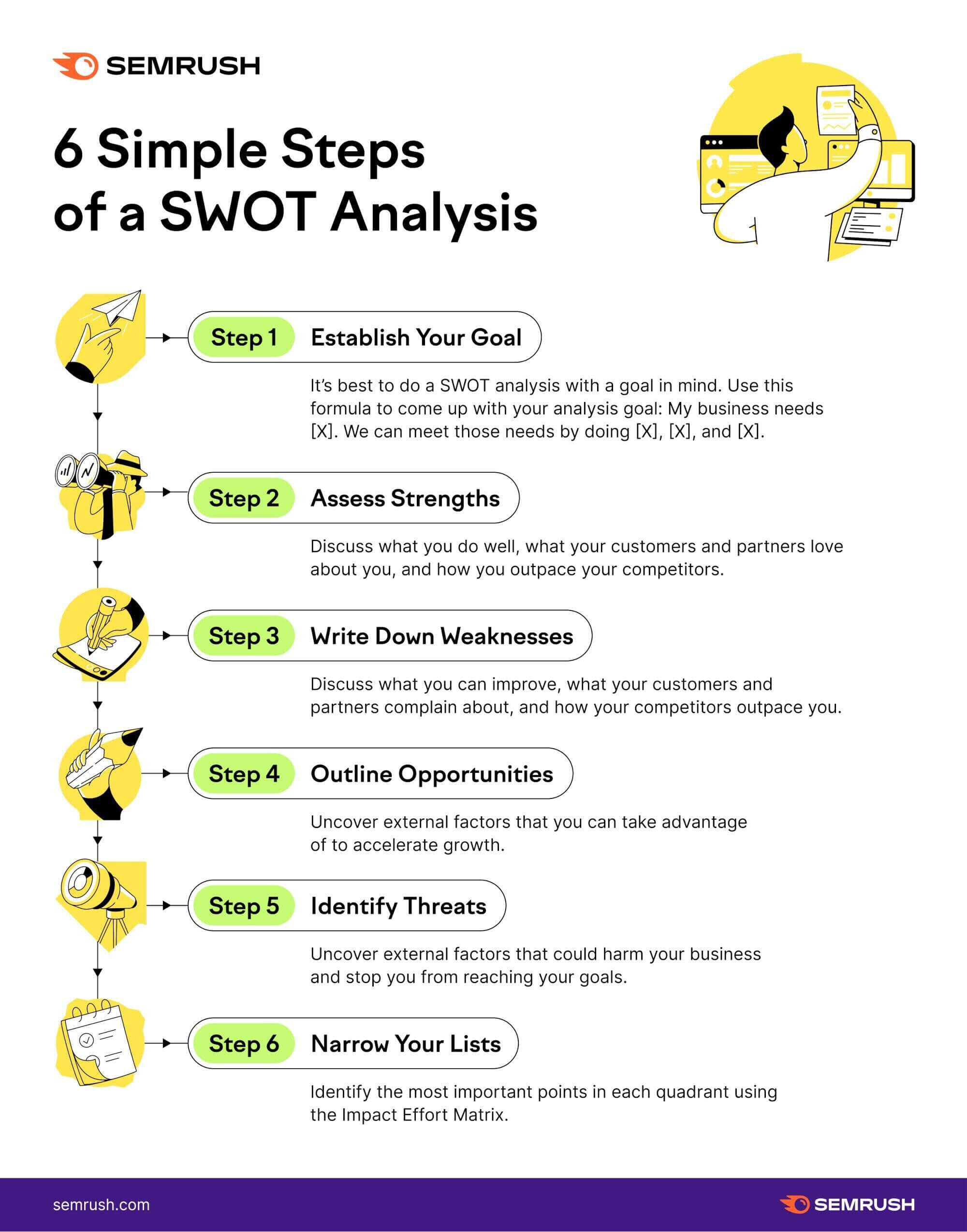 2. Digital Marketing Goals
After you have some idea about the business with regard to online marketing, you can start thinking about potential business goals. Don't compare yourself to others but set well-defined targets that you can explain to the rest of the team.
This can be expansion, enhancing the size of the business or setting a sales target. We recommend you stick to the SMART digital marketing tactics to increase the chances of success, which means setting the following goals:
Specific
Measurable
Achievable
Relevant
Time-bound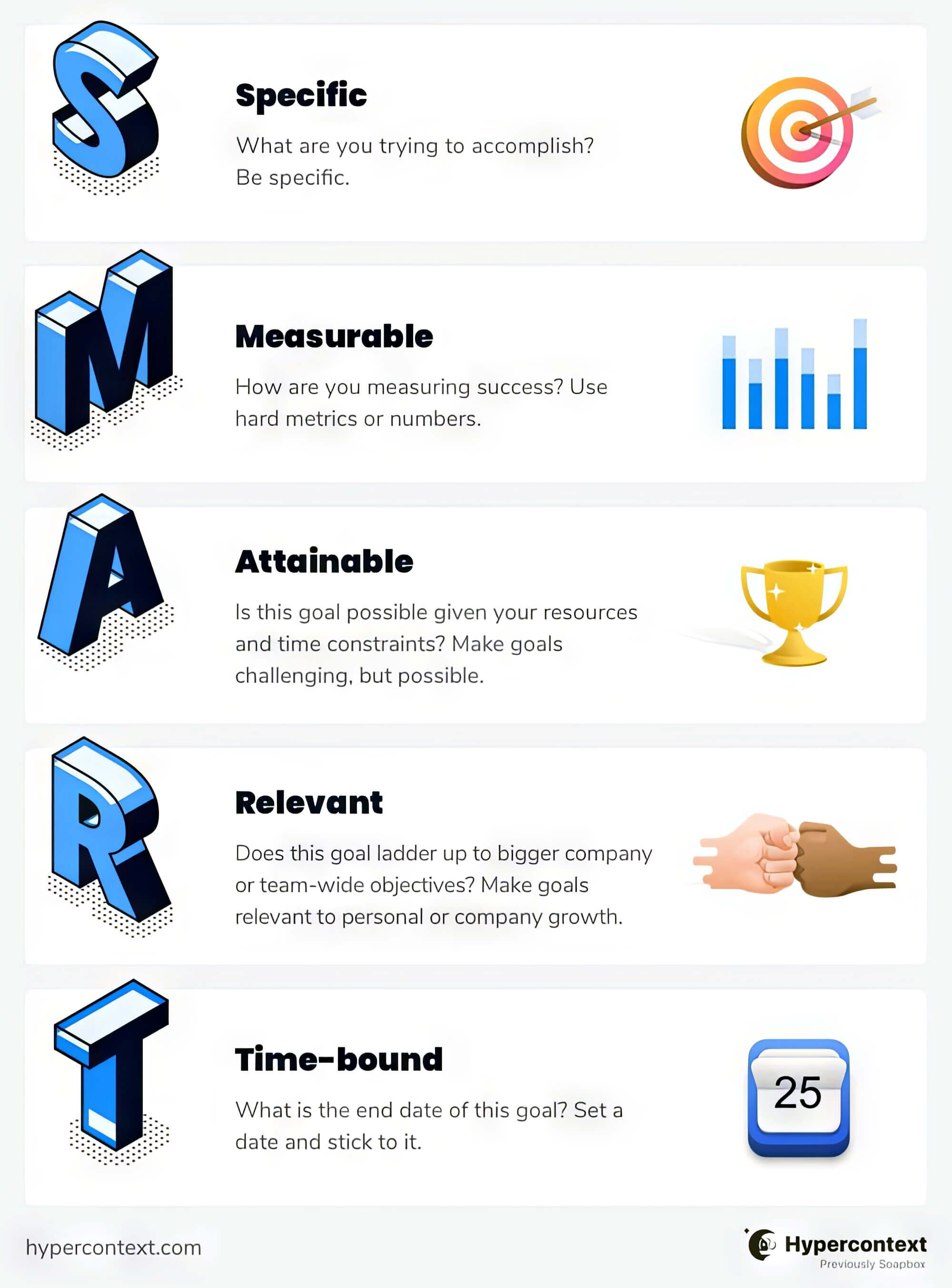 3. Marketing Tactics
For effective marketing campaign planning, it's essential to consider what digital marketing tools, channels, processes, activities or prices will help you achieve the desired goals. It would be best to choose digital strategies that align with the target customers and business.
A simple marketing plan example is targeting the younger audience; you must use social media channels rather than native advertising campaigns like newspapers. You can opt for multiple digital marketing activities that support each other for even better results.
Brands looking to launch a new product can advertise on local channels and social media and offer exclusive discounts. This is sure to attract consumers' attention and help expand your market.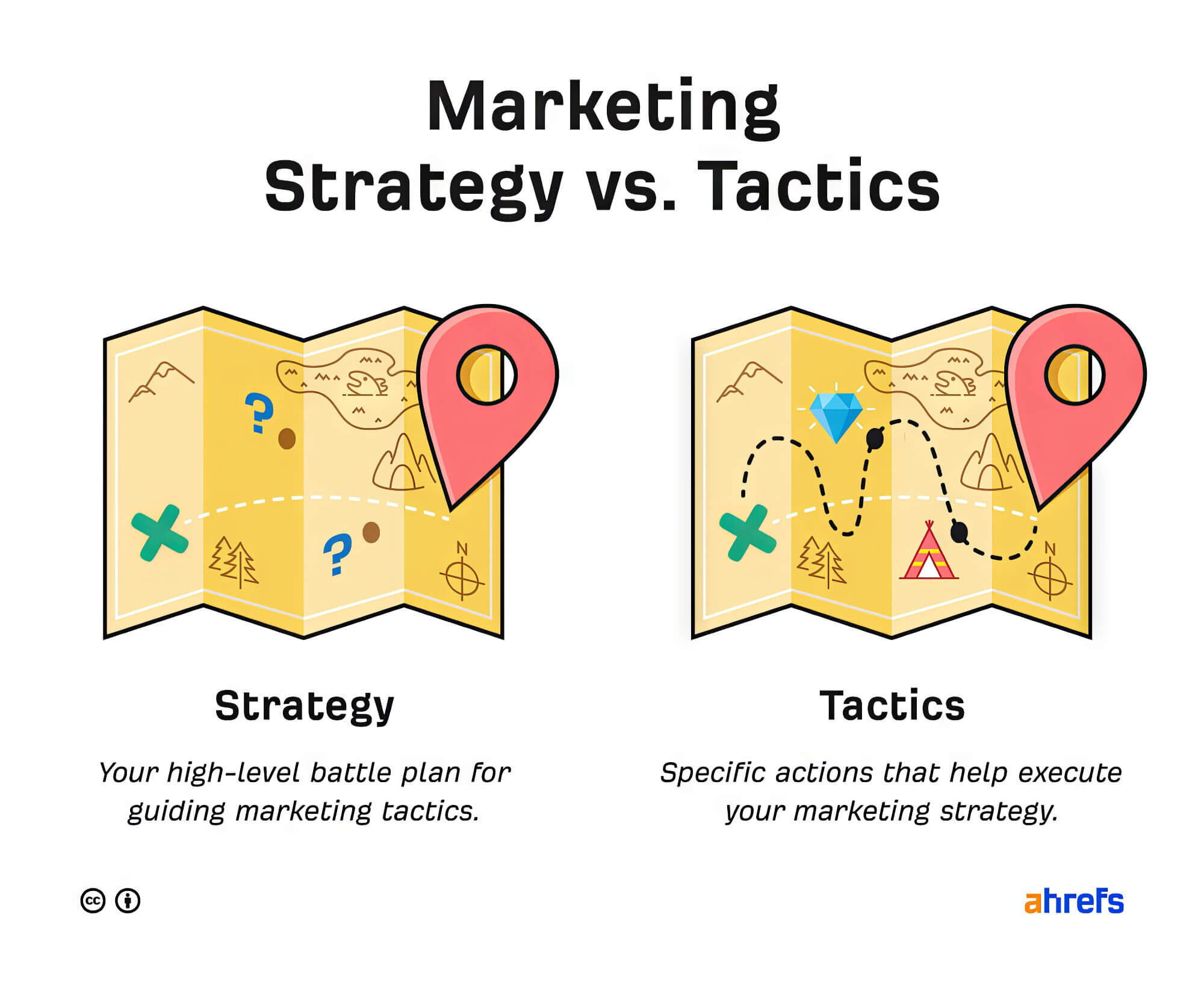 4. Digital Marketing Budget
One of the most important aspects is having a marketing budget plan so that you save money. Knowing what to spend on and how to fulfil the marketing objectives is more important than splurging money.
Also, it ensures you can calculate the expenditure and advertising costs beforehand to design the best campaign possible. For instance, creating a budget in advance is important if you decide to utilise Google AdWords. It will allow you to spend only on activities that contribute to the digital strategy.
Promotion and advertising are costly, so don't compromise on quality to enhance customer experience.
5. Updating The Digital Marketing Plan
Among the most critical aspects is evaluating and updating the marketing strategy to generate leads. You can only do this by having continuously relevant content on the site, which the digital marketing team must analyse and know about the latest trends.
A successful business must stay up-to-date and tweak its plans to increase sales.
What Are The Components Of A Marketing Plan?
For your SEO strategy to be successful, you must know about the different components of a marketing plan.
1. Content Marketing
If you don't have relevant content to publish, your business won't get positive online reviews and will fail to attract potential customers. The digital marketing team chooses the form of content marketing depending on the basic elements of the campaign, the target demographics, the online channels and the promotional approach.
Content marketing is an important strategy, especially because it builds customer loyalty with existing buyers, helps develop new contacts and increases interaction with previous consumers.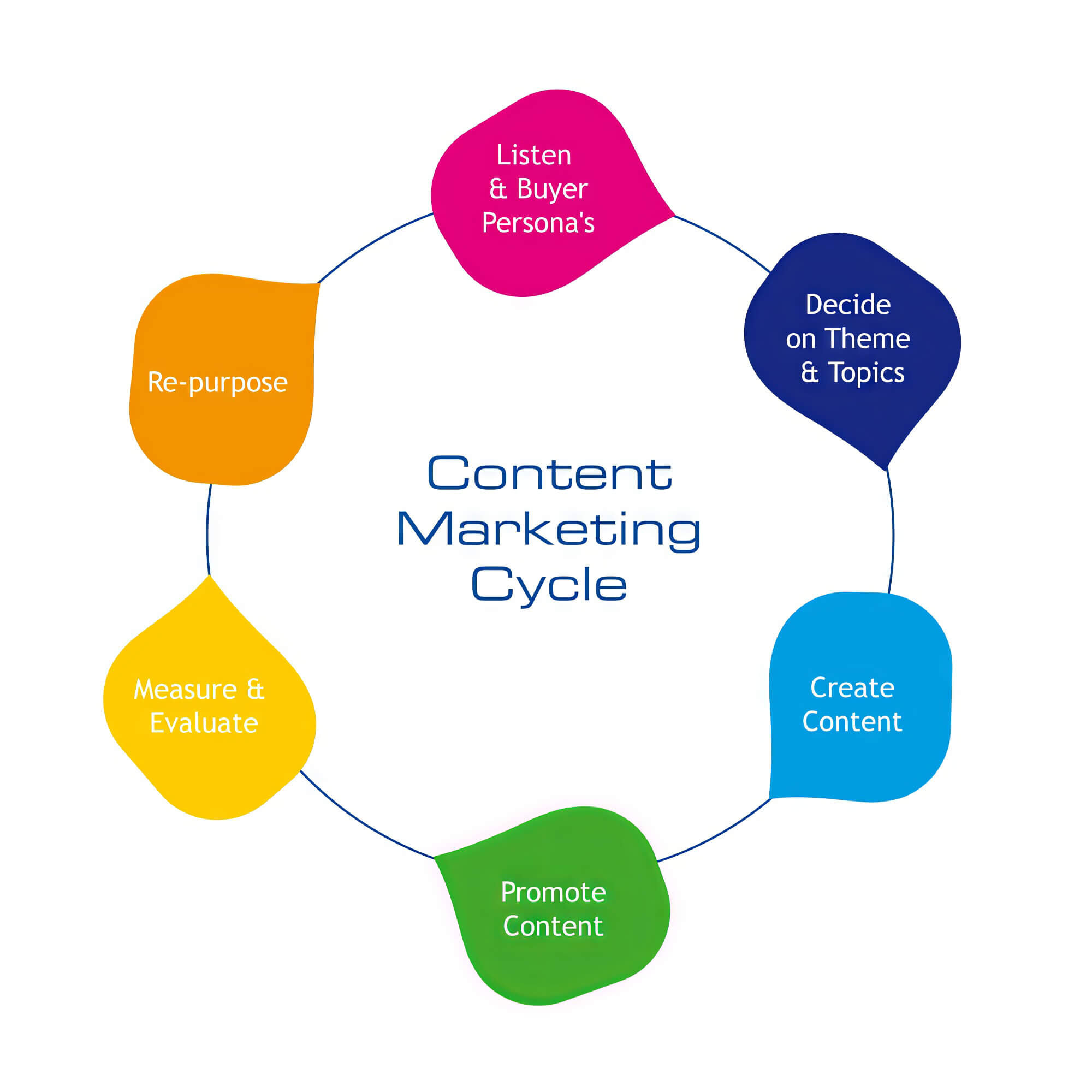 2. Email Marketing
While there are several digital channels, the reach of email marketing can't be ignored. The best part is that digital marketing teams can personalise emails by adding custom content for more traction.
Contact forms and customer base data also ensure you can send promotional content with texts, videos, images and links for more engagement. You can even include discounts and special offers to push people along the sales funnel with email marketing.
3. Paid Search
Although marketing strategies vary depending on large or small businesses, successful companies combine organic and paid marketing. Paid marketing involves a significant effort on behalf of the companies to implement their advertising campaigns on social media pages or search engines.
But before using such strategies, you must calculate the possible return on investment to determine if publishing the advertisement will increase revenue. Some paid search advertising options are:
Native
Pay-Per-Click
Inbox
Display
Retargeting
Social media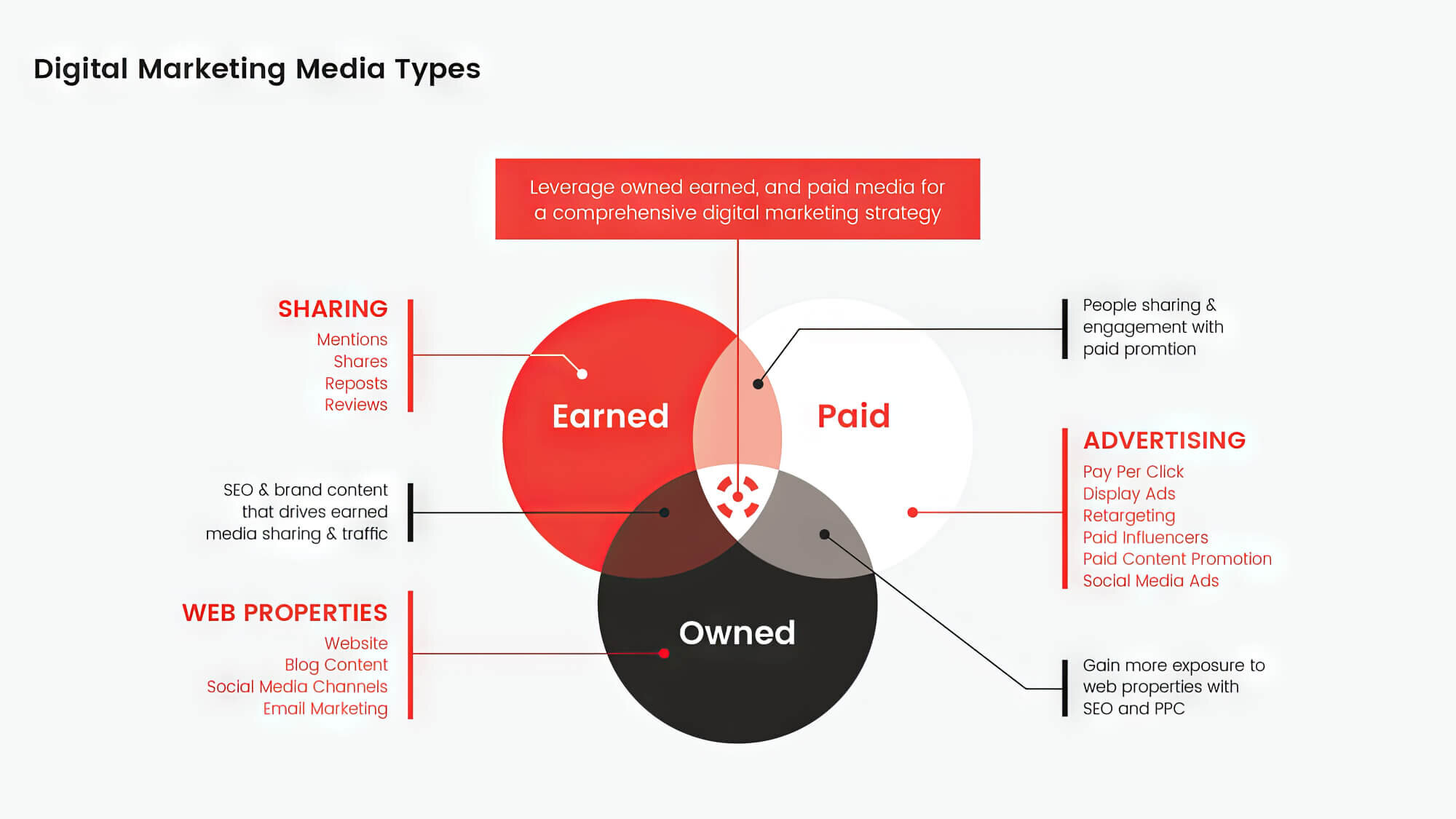 4. Social Media Marketing
Because most of the market share is dominated by social media, it has become an indispensable digital marketing strategy. Social media has made it easier to interact, share, connect and create content with consumers through digital marketing channels.
But the demographics vary between marketing channels, and often businesses formulate a multi-channel marketing plan outline to bring in website traffic. You can also use organic search engine results, paid content, sponsored posts and free strategies to attract more customers.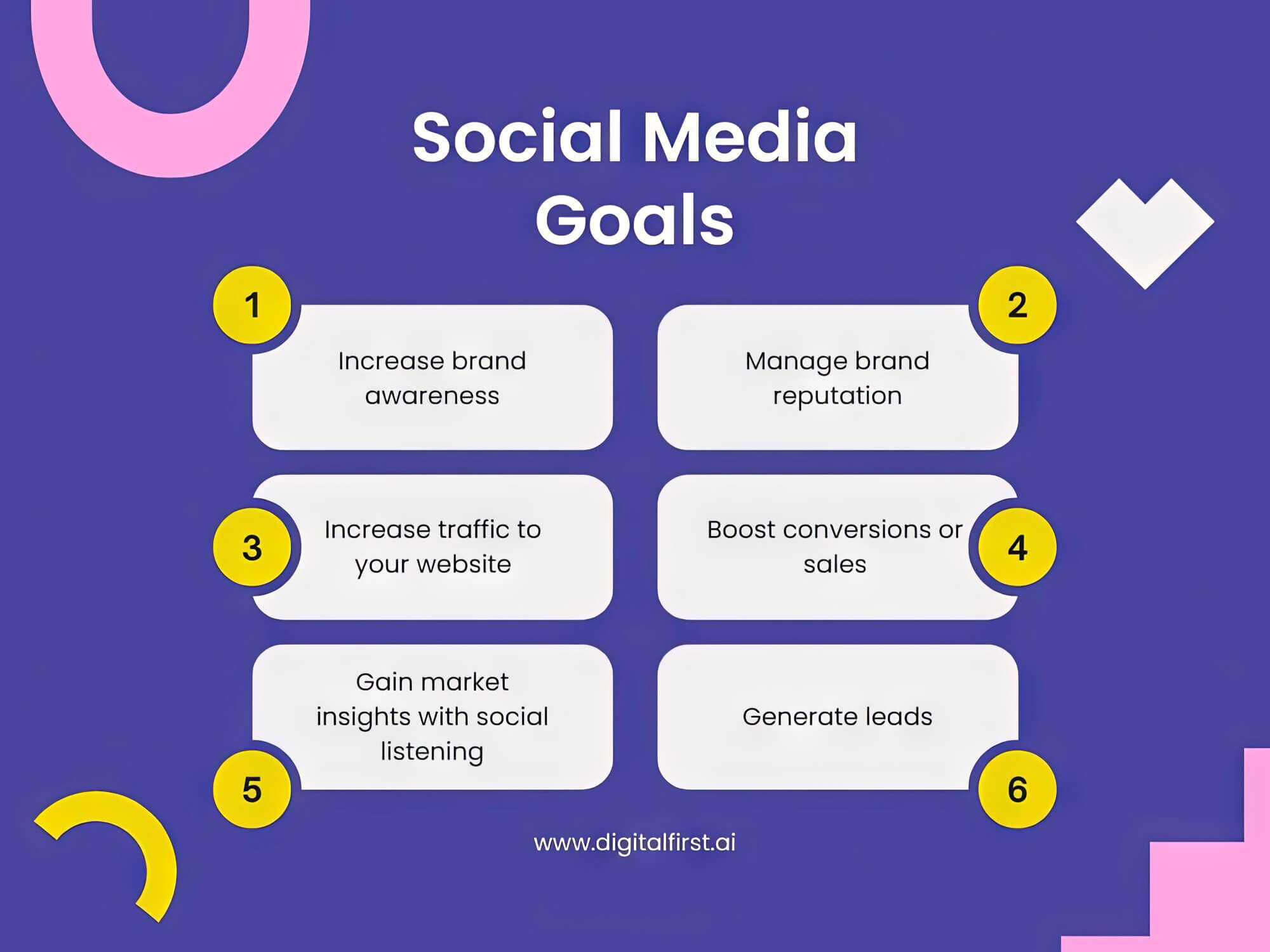 5. Video Marketing
Video marketing is one of the most effective strategies for growing brand awareness and attracting potential customers by sharing and creating videos. This digital marketing strategy is ideal for people who love watching clips instead of reading content, so conducting market research will help you find the right audience.
It's easy to publish recorded videos on multiple channels, such as social media handles, blogs, websites and emails. Some popular ideas for video marketing to reach the ideal customer include the following:
Launching new services and products
Advertising discounts and limited offers
Providing details about a new offering
Sharing positive reviews
Special sales
Getting more shares through trending topics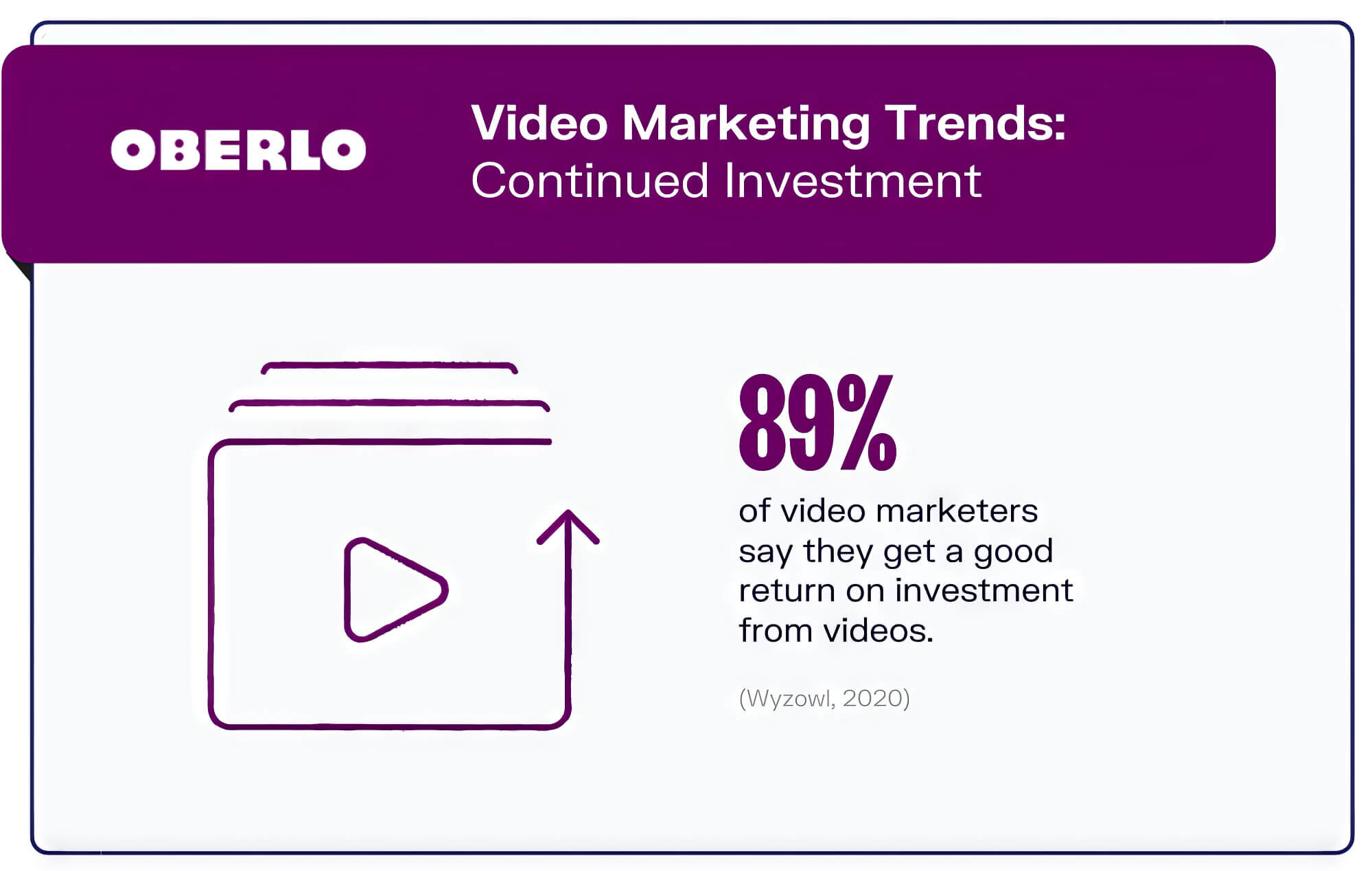 6. Reputation Marketing
You can employ reputation marketing only by creating a trustworthy business that offers high-quality products and services. Customers always look for a reliable brand to purchase because they invariably read product reviews before investing. The top brands take advantage of positive customer behaviour by highlighting reviews with high ratings on social media platforms, emails and third-party sites.
7. Web Analytics
Implementing a digital marketing plan isn't enough; you must track the campaign's progress through web analytics, like Google Analytics or Adobe Analytics. This shows whether the campaign is progressing as planned and what changes you must make to keep it on track.
Based on the platform, the digital marketing plan can include varying resources for analytics. Some search engines and social media companies even offer in-built analytics. You can monitor the following key performance indicators by downloading third-party marketing tools.
Page views
Traffic source
Click-through rate
Impressions
Returning visitors
Conversion rate
8. Search Engine Optimisation
Without search engine optimisation, no digital marketing plan is complete because it's the best way to increase organic traffic to social media platforms and the brand website. This helps boost sales, build a customer base and enhance the efficiency of marketing activities.
In other words, SEO determines what the target audience is looking for, so you can curate content or provide services to meet those needs. To make the content appealing to consumers, you can use the following SEO techniques:
Implementing those keywords
Creating backlinks by including links to other relevant pages
Adding metadata for search engines to rank the website higher
9. Advertising
Marketing teams use a broad range of advertising techniques to promote the brand. You will come across marketing plan samples that rely on subtle techniques to project a company's services, but advertising differs.
It openly promotes the product or service with the sole intention of attracting people to buy it. But for advertising to be successful, it must have a broad reach; that's where the Internet is the game changer.
You can connect with the world's population and diverse audiences through platforms like:
Search engines
Social media
Websites
Blogs
Podcasts
10. Mobile Marketing
Your website will be successful if it looks good on a large screen and mobile devices. For instance, landing pages should be mobile-friendly to be the same when viewed on a laptop or phone without losing their essential features.
Most importantly, consumers use their mobile devices more for online shopping or availing of other services. The digital marketing team must optimise and create content compatible with mobile phones for viewing emails, websites and advertisements.
Businesses can even deliver customised content straight to potential customers via SMS marketing. But this will only be possible when people have signed up to receive these alerts.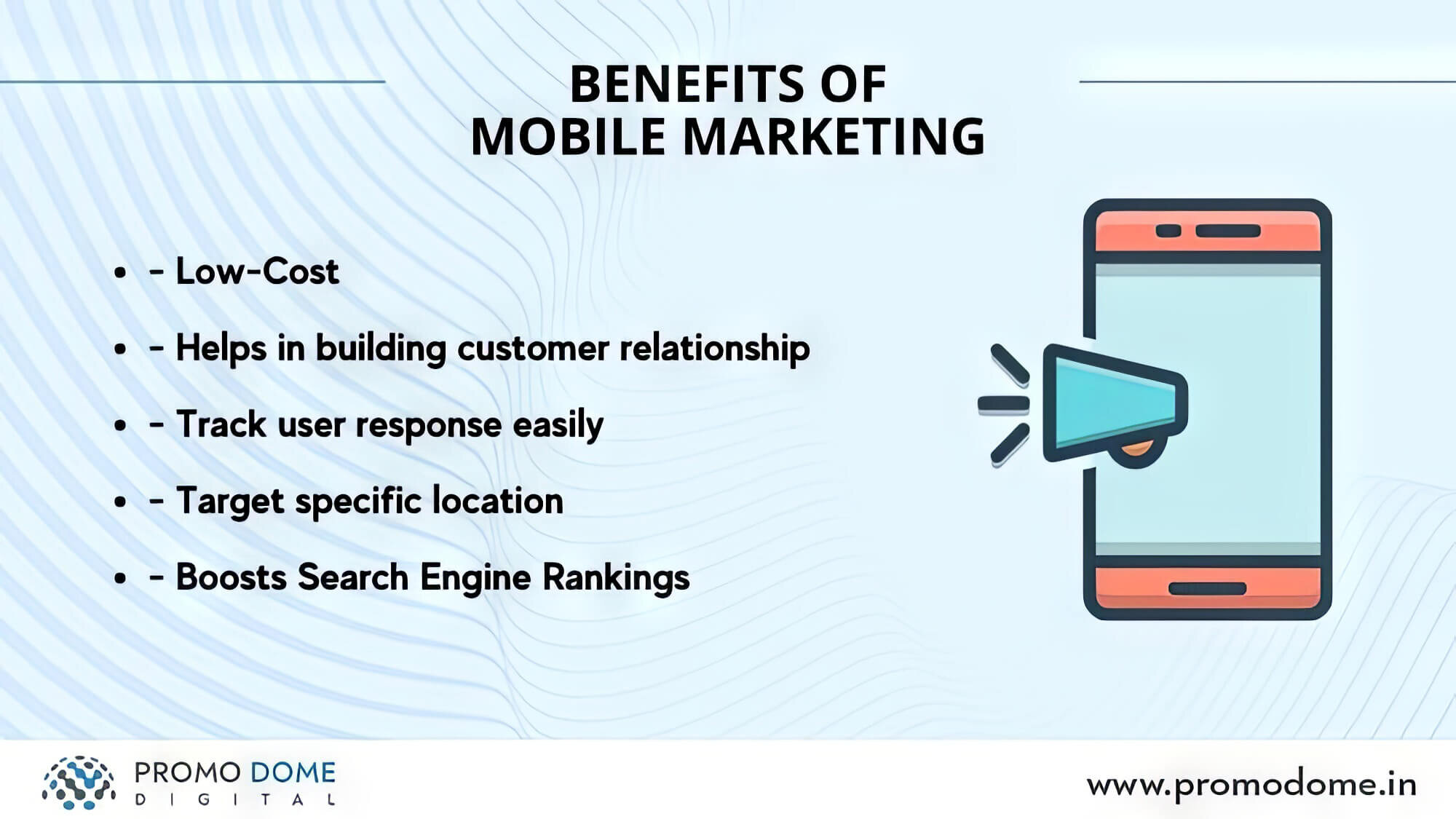 Why Is A Marketing Plan Important?
A marketing plan is crucial to promote a business's products and services on specific channels, depending on customer behaviour. Knowing about the buyer personas allows you to create a step-by-step business strategy to push out relevant content.
Most importantly, you get a better idea about the success of ongoing marketing campaigns, what you can do better, align the marketing efforts with the company's values and develop more engaging future content. Without a proper plan, your advertising budget would be wasted, the target audience would leave frustrated, and you wouldn't know if a digital marketing plan was working.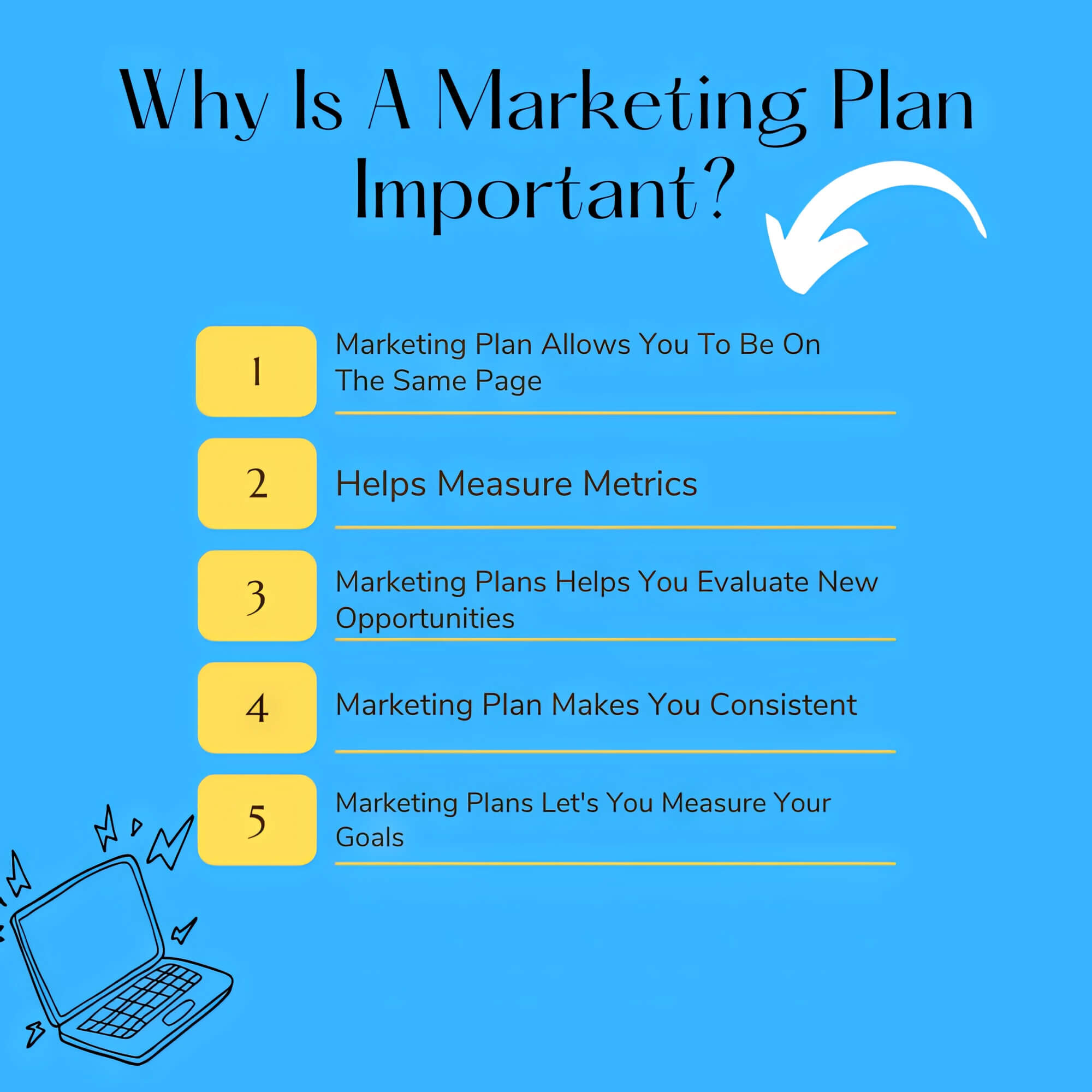 How To Write A Marketing Plan?
To write a digital marketing plan, take note of the following points.
The marketing plan format should begin with the executive summary
Write the values and goals of the company
Narrow down the competition and market
Conduct a SWOT analysis
Determine the target audience
Set well-defined marketing goals
Present the digital marketing plan to the entire team
Set a marketing budget
If you need help, ask the digital marketing managers to choose a marketing plan template based on the business and buyer persona. We also recommend providing everyone with a printout of all the steps for clarity.
Best Practices For Planning Your Digital Marketing
Some of the best practices to create a digital marketing plan and attract potential customers are as follows:
Identifying the target audience
Having a suitable content marketing strategy
Publishing updated and relevant content
Hiring an SEO team for the latest SEO tactics
Omnichannel marketing
Researching and using precise data
Using email marketing
Chatbots for greater efficiency
Apart from these digital marketing activities, you can use marketing automation tactics involving artificial intelligence, whereby AI websites study buyer personas to make changes automatically.
How To Plan Your Digital Marketing For Small Business
The only way for a small business to leave a mark on the market is by offering personalised content to consumers to grab their attention. This is where automation tactics prove helpful, helping streamline the business and allowing you to save valuable time on marketing techniques.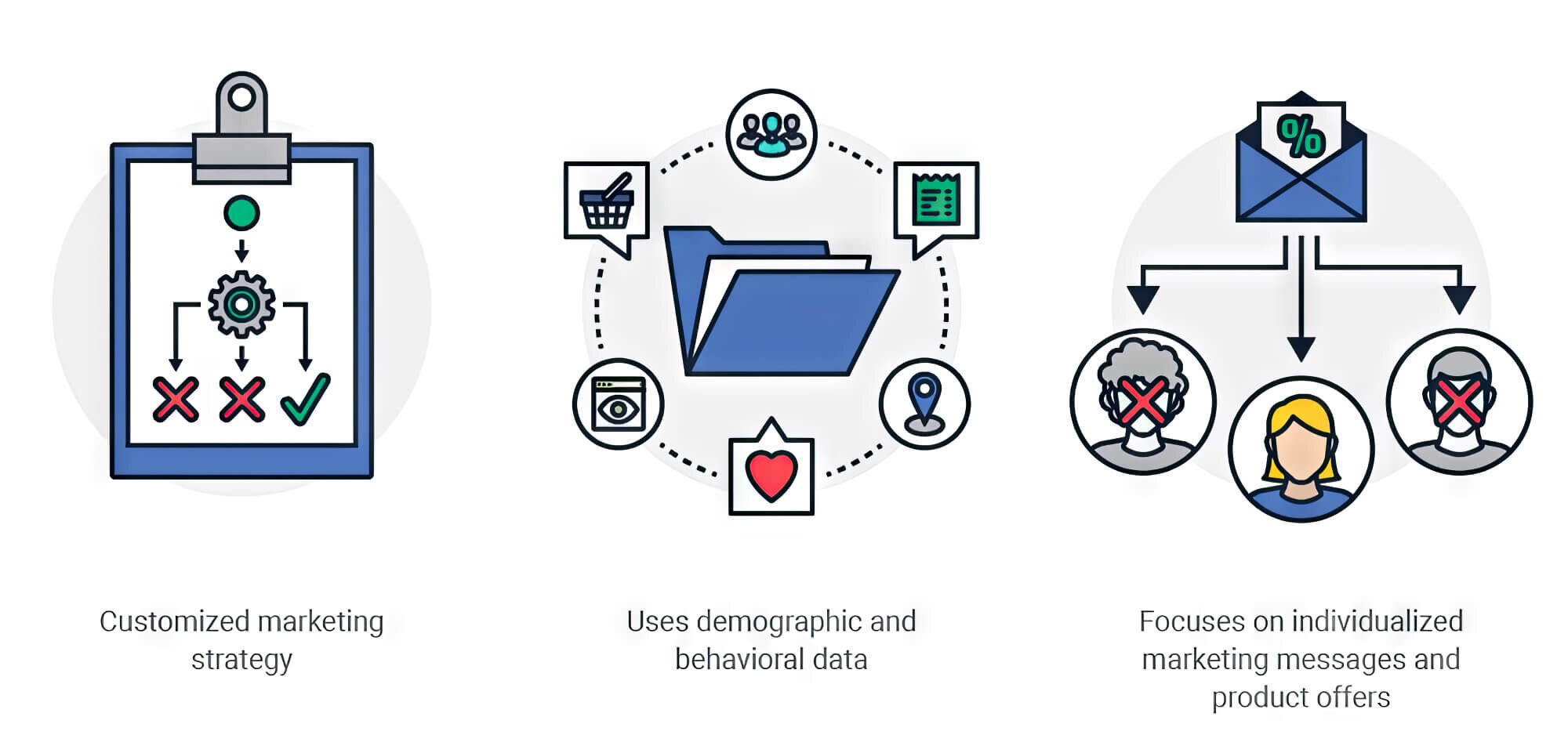 Most importantly, with many top companies switching to AI, you can't afford to be left behind. Other techniques you must know about include:
Projecting a brand story
Using influencer marketing
Having a Google My Listing account
Opting for digital event marketing
Referral marketing
Digital Marketing Planning For Startups
Since a startup is a new company, you can't expect to compete with the big boys, but there are elements of a digital marketing plan that will prove useful. To connect the business with the audience, you must create a buyer persona containing the following details about the audience.
Name
Age
Job
Income
Location
Business Solutions
Buyer history and online searches
Preferred social media channels
Customer support channel
Businesses can make their websites 2-5 times more effective. Also, optimise the content for search engines to rank the website higher and keep updating the site.
You should also send personalised emails to customers to showcase new product launches and services.
Planning A Successful Digital Marketing Campaign
Creating a successful digital marketing plan takes a lot of hard work, dedication and patience. It takes time to gauge the buyer persona and whether the audience is responding to your products or services.
Any successful digital marketing plan must be constantly updated and changed according to the latest trends. We suggest you refrain from splurging heavily on the campaigns from the beginning, especially when you have a limited budget.
Instead, focus on a group of people and see how they respond before expanding the campaign. And make sure to collaborate with the team to meet all deadlines and business requirements.
How To Create A Comprehensive Digital Marketing Plan
To create a full-proof digital marketing plan, you must follow these points and discuss them with the marketing team.
Set realistic goals, thinking about long and short-term strategies.
Choose the most appropriate marketing channel
Have a detailed project plan
Schedule campaign tasks
Collaborate and ideate with the team daily
Keep an eye on the campaign status to meet deadlines
Ticking these points will provide an overview of the business and help you make the necessary adjustments.
Unlock Success with a Well-Executed Digital Marketing Plan
Whether your digital marketing campaign is successful depends on your business goals. So, it would be best not to compare with other companies as long as your brand keeps growing.
Remember that developing a digital marketing strategy is the first step, and you must work daily to achieve the desired results. It takes a lot of effort to keep the campaign on track and prevent consumers from switching to a rival brand.
The only way to guarantee higher engagement is through research and taking consumer feedback. Also, never compromise on quality, ensuring consumers can trust your brand.
Not sure how to start your digital marketing plan? The experts at sitecentre® are ready to assist you every step of the way. We've got you covered, from optimising your website to designing captivating content and implementing effective SEO techniques. Take the first step towards a successful and long-lasting strategy by giving our team a call today!