Do you want to make your presence felt by a large group? Then it would be best if you considered getting a website and updating it regularly.
In this day and age, having your current website is highly preferred. Whether you are a business owner, an individual, or a group, it doesn't matter — a website can help enhance your reach to increase brand value.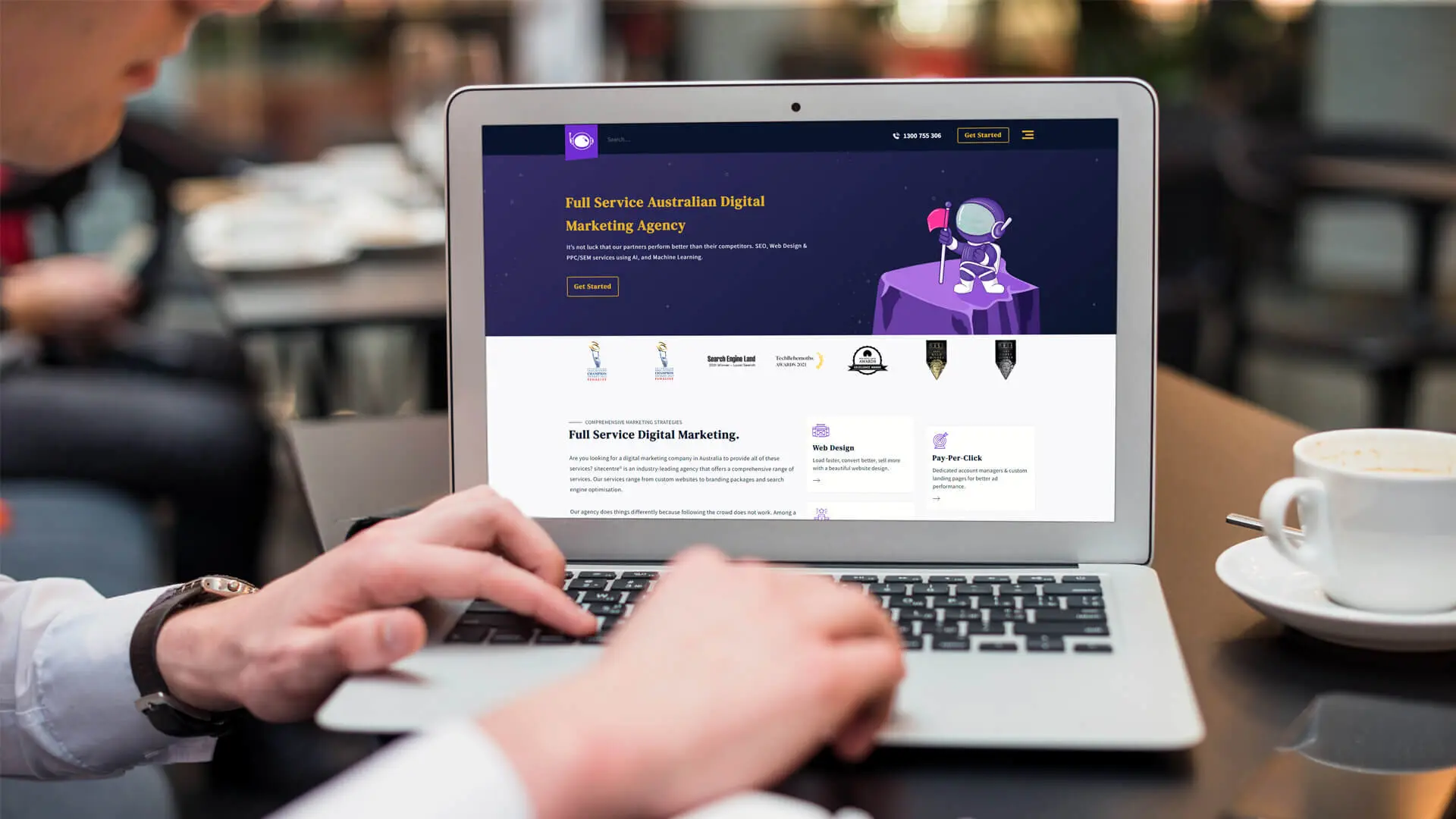 But that automatically begs the question — how often should you update your website? That is just what we have addressed in this guide, so if you are not as savvy about digital systems and want to learn more tips about them, keep reading!
Why Should You Update Your Websites?
Before we get to the main discussion, we would like to shed some light on the importance of updating websites. This is a good idea for several reasons, and we have discussed them below.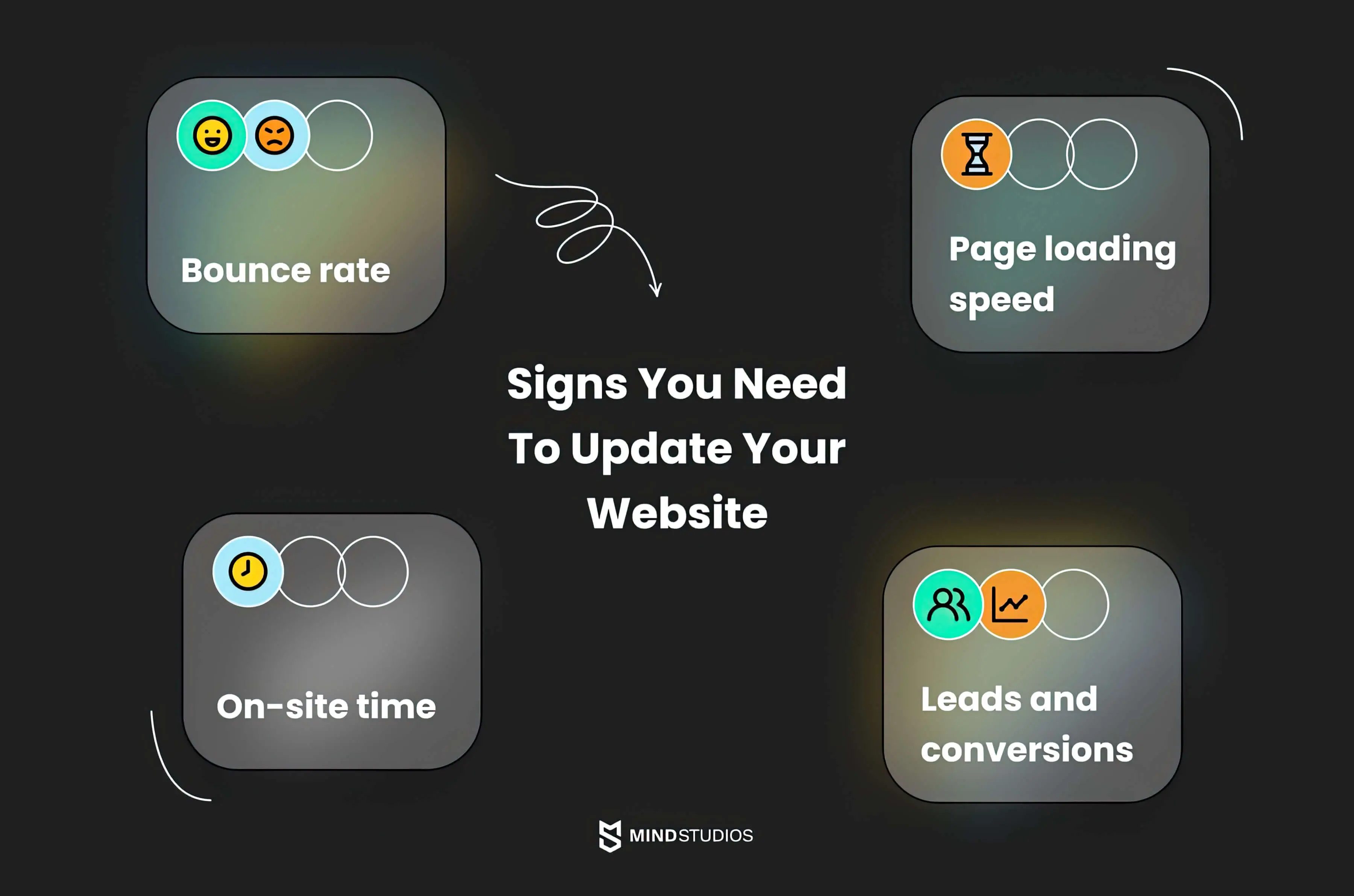 1. Helps With Content/Digital Marketing
The most apparent benefit of updating your website is that it helps with content and digital marketing. It is one of the fundamental digital marketing systems principles, making it a great way to have a highly effective content marketing framework today.
It uses a process known as search engine optimisation (SEO) to drive organic traffic to your website and increase its visibility. SEO content is developed through careful keyword research, as these keywords are closely associated with the data analytics systems of major search engines.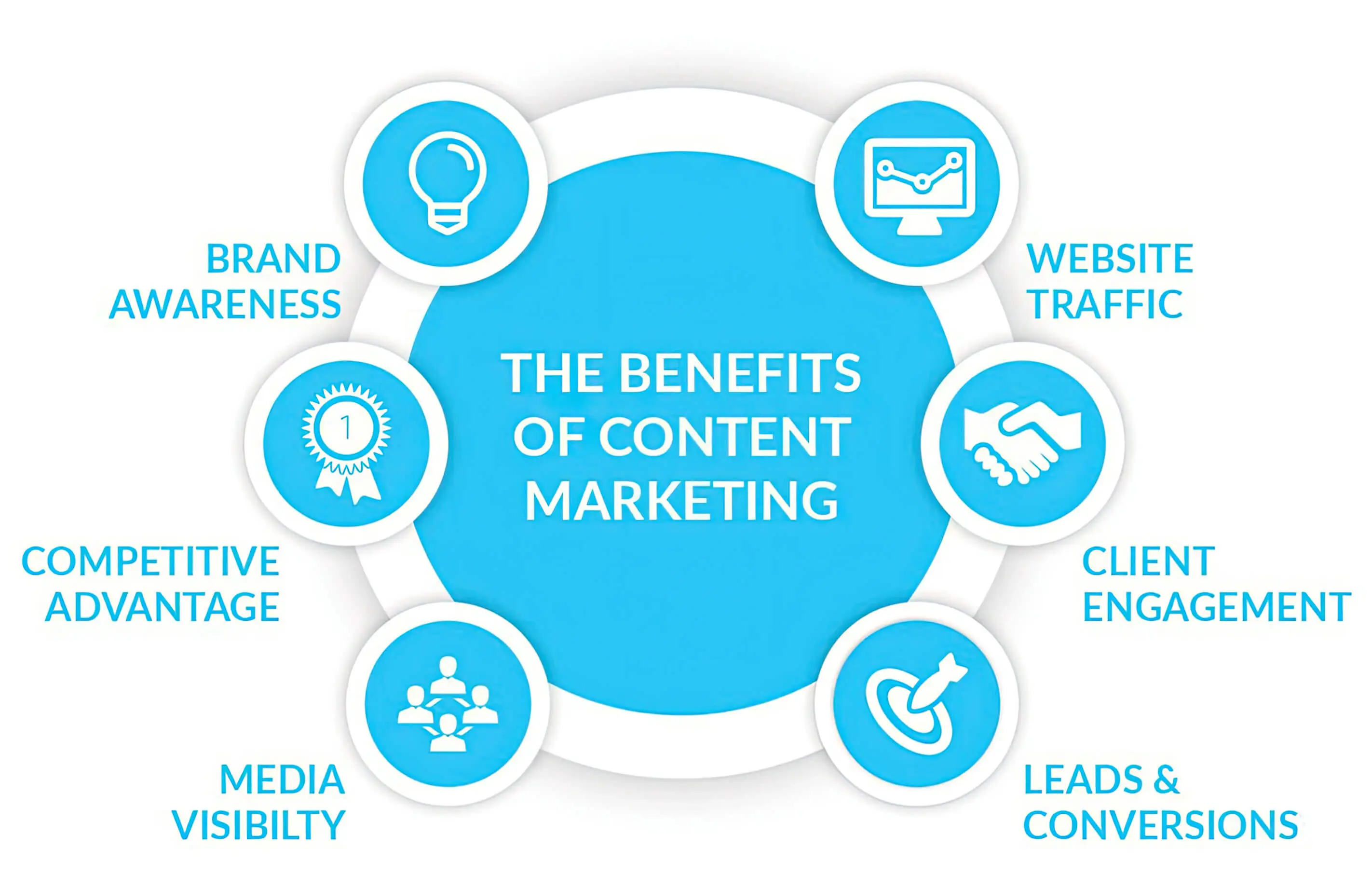 So, if you update your website with relevant content and the correct keywords, it will be prioritised by these analytics systems. That, in turn, will help your website achieve higher rankings in search results. And the higher the rank is, the more people will visit your website, ultimately increasing its reach.
2. Good For Social Media
Social media marketing is another common method used in digital marketing. And it also helps organically grow your website's reach, similar to content marketing.
If you update your website with relevant social media links, visitors can engage with your business proactively. Conversely, users will have easier access if all your social media handles link to your website.
On that note, updating your website regularly will give you a steady stream of fresh content to post on your social media pages. These social media promotions will eventually generate user interest and improve website traffic.
3. Good For The Users
One of the primary goals of having a website is to ensure useful information and resources are available easily. No one likes navigating a site with a complex user interface or very little information.
This is why updating the content on your website is crucial since it allows you to improve the user experience. And if the users enjoy your website, the likelihood of conversions improves considerably. Besides, they may recommend it to others, which will ultimately benefit your business.
User Experience (UX) Design is important to consider when designing a new website; ease of navigation, fonts, load times and visual effects all make an impact on how users perceive your business.
4. Indicates That Your Business Is Active
If you update the content on your website often, it shows visitors that your business is active and doing well. Consequently, an active website update draws much more traffic than an inactive website, which is crucial to your business growth.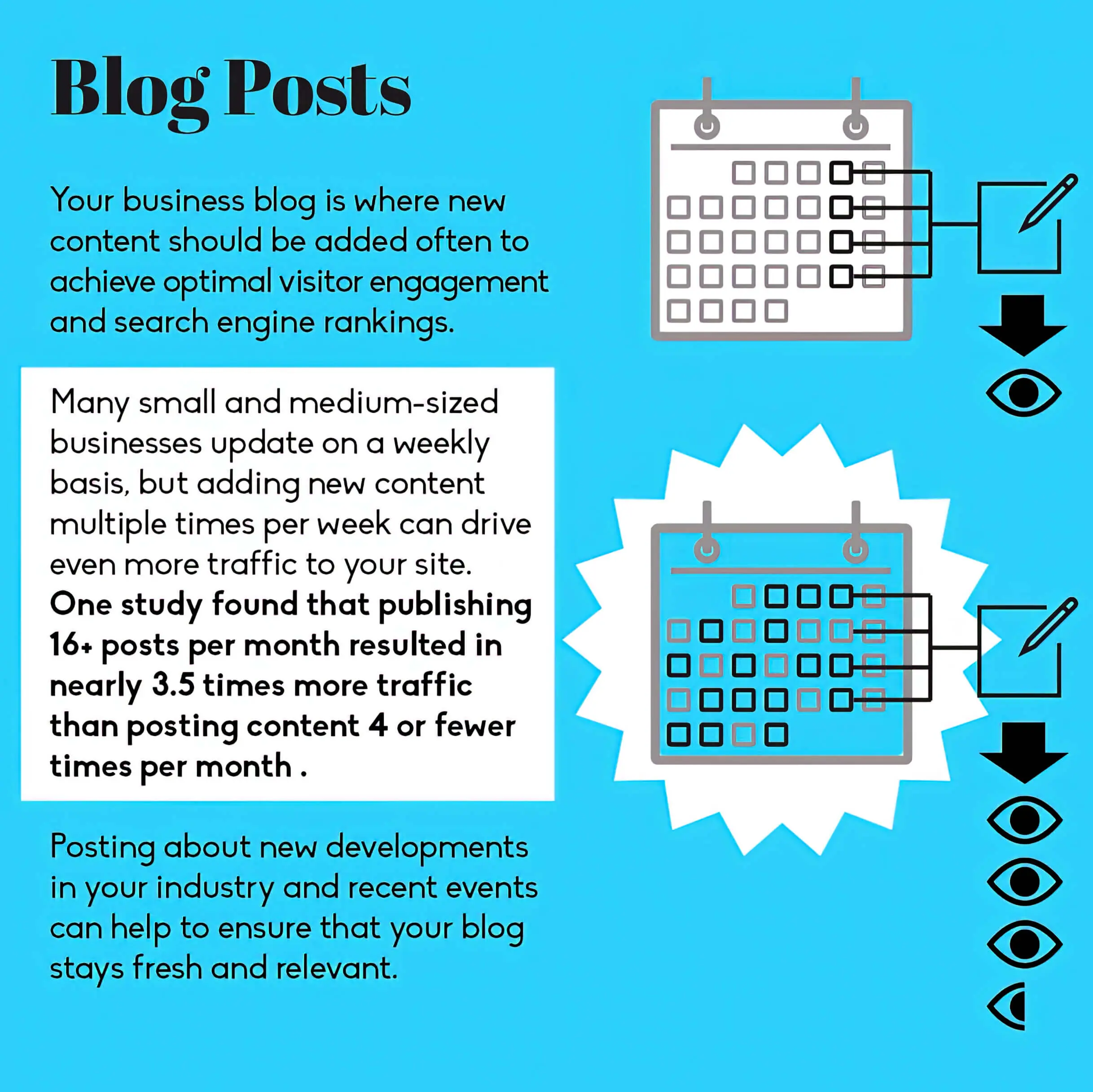 An updated website indicates that you care about users. Suppose you publish updated content on the website regularly. In that case, it signifies that you are making an effort to keep users up to date with all the latest industry news and developments. Because of this, they will be more inclined to choose your products and services.
How Often Should You Update Your Website?
Times are changing quickly, so any information you see today may become outdated by tomorrow or next week. So, the best way to stay relevant is to update yourself with the times.
The same can be said about your website as well. Any information and updates you add to your site will likely become old and irrelevant within a week or month. When that happens, you must invest the time to update it to keep your site fresh and appealing to users.
You risk losing your site's relevance on the market if you don't. Believe us; you would not want that to happen, especially if your business depends on it.
That said, determining the exact frequency of these updates is nearly impossible since the information is constantly changing. If you want our advice, we suggest you provide frequent updates to your website as often as necessary.
In this regard, you may find two key factors immensely helpful. These are the type of websites you own and the update that needs to be done.
There are generally two types of updates — big and small. You can implement small updates quickly since they involve changing or adding small amounts of information. On the other hand, large updates are where you redesign your entire website to make it appealing to users. Such updates are more complicated to implement and require careful planning and resource management.
With that in mind, we have discussed how often different types of websites need to be updated below.
1. Normal Websites
For normal websites, you can implement small updates daily. These can include changing outdated information on individual pages, updating your site's meta descriptions, fixing broken backlinks, removing spammy links, etc.
Likewise, you can implement a large update for your website every one or two years. Here, you can change the various design elements, navigational features, and other visual or technical aspects to make it more user-friendly.
2. Personal Blogs
If you have a personal blog, you won't need to update content and articles as frequently as a normal website. The website content is usually generalised and informative by nature, which remains relevant for longer.
However, blog articles can be based on a wide range of topics, such as food, travel, fashion, lifestyle, technology, entertainment, and many others. The information in some of these domains may change faster than in others. For instance, blog articles on technology and fashion may become outdated quicker than those on travel or food.
Considering the above aspect, we recommend adding new updates every few days when required. But make sure to create high-quality content that can help drive user engagement. You can optimise new and existing content for search engines, attracting more user traffic.
For larger updates, you can follow a method similar to normal websites, where you implement web design changes every one or two years.
3. Corporate Sites
This is a type of website that provides all the relevant information about a business. Both online and offline businesses maintain corporate sites, and the target audience of such a website includes inquisitive users, investors, regulatory bodies, and other third parties.
These websites require relatively frequent small and large updates to keep them user-friendly. You must fix bugs, repair broken links and update meta descriptions daily.
Apart from that, you can create new content every couple of days. This content may include informative articles about company changes or even blog posts about generalised topics.
The main point is to provide regular updates to keep the website content fresh so visitors find all the information quickly.
4. eCommerce Sites
If you have an online business, then an online store is the type of site that you should use. eCommerce sites offer a channel where potential customers can buy products and services directly from the business. As such, it is the direct source of revenue for many businesses, which means you need to update the site's content frequently.
All site pages need to be updated so users can navigate them easily. The content on these pages has to be optimised for search engines, ensuring that the website's traffic is moderated efficiently. Plus, if there are any bugs, they must be fixed immediately to maintain a positive user experience.
You will need to regularly implement large updates to these websites, such as adding more pages, features, and new products for users to stay hooked for longer. That way, the chances of conversions can be improved.
How Can You Update Your Website?
Now that you know the frequency of website updates, a question may pop up in your mind regarding how to update the website. We have discussed this in this section by highlighting the important points.
1. Check Your Optimisation
Before you make changes to your website, you should look at its optimisation level. For this purpose, you need to evaluate specific metrics of the site, among which the keywords and the page meta descriptions are one of the first things you must check.
You can quickly look them up with Google Analytics, one of the most popular data analytics tools available today. The insights you get will help you determine if the site requires further optimisations for keywords and meta descriptions.
2. Check Your Site Functions And Security
Next, you should check the encryptions and security features available on the site. Ensure the site is protected with a valid SSL certificate, which helps keep the website connection secure and encrypted. If it is present, you will notice the HTTPS protocol on the site's address instead of the standard HTTP.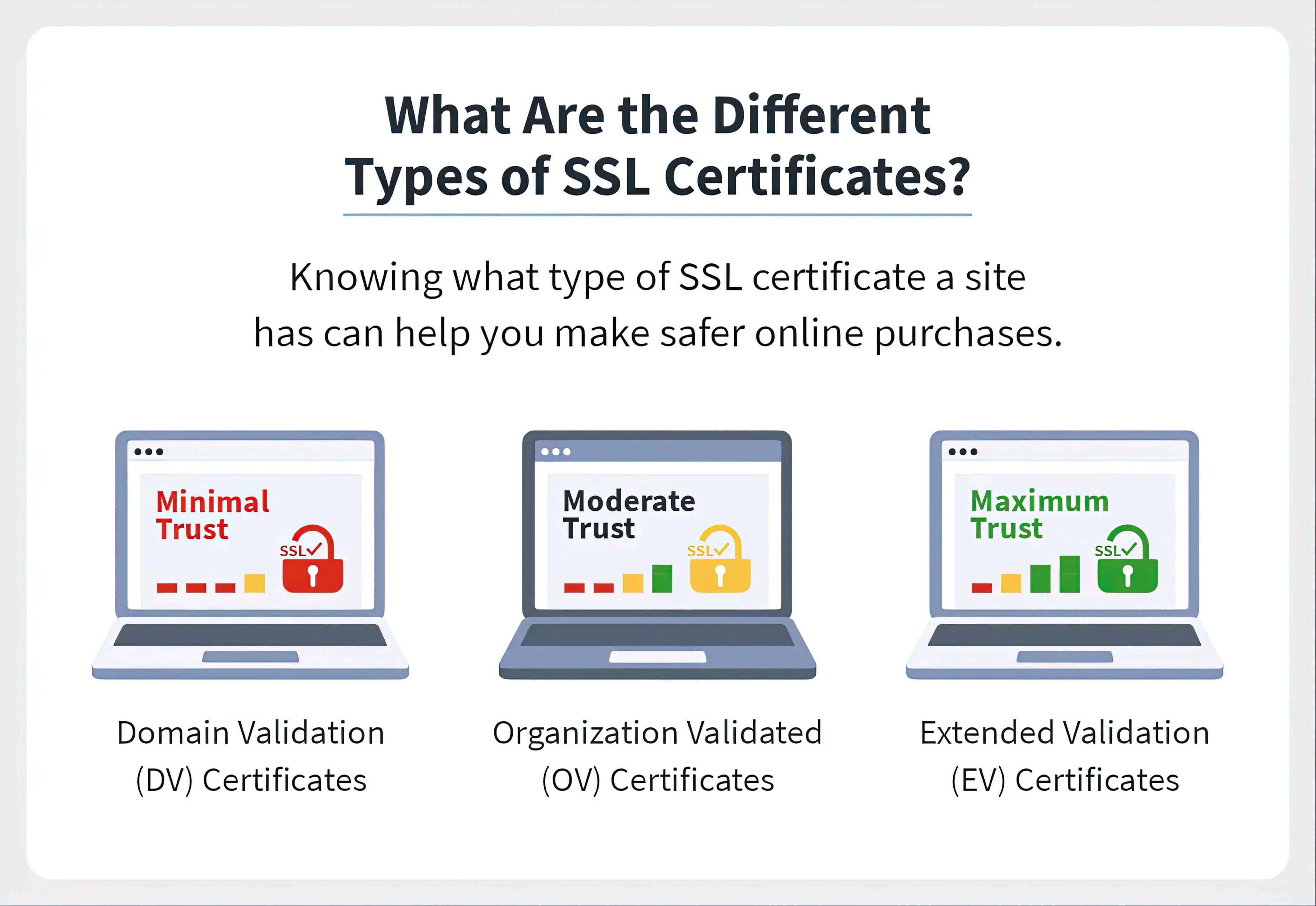 You should also check your site's performance and page loading speeds. If the pages load slowly, it can negatively affect the user experience, driving visitors away. So, make sure you optimise your website for enhanced speed. If a page does not load, it usually indicates a broken link that must be fixed ASAP.
Lastly, you should ensure your site is mobile-friendly by checking its mobile optimisation. A large number of internet users have mobile devices, which ensures it is a key metric for attracting the target audience.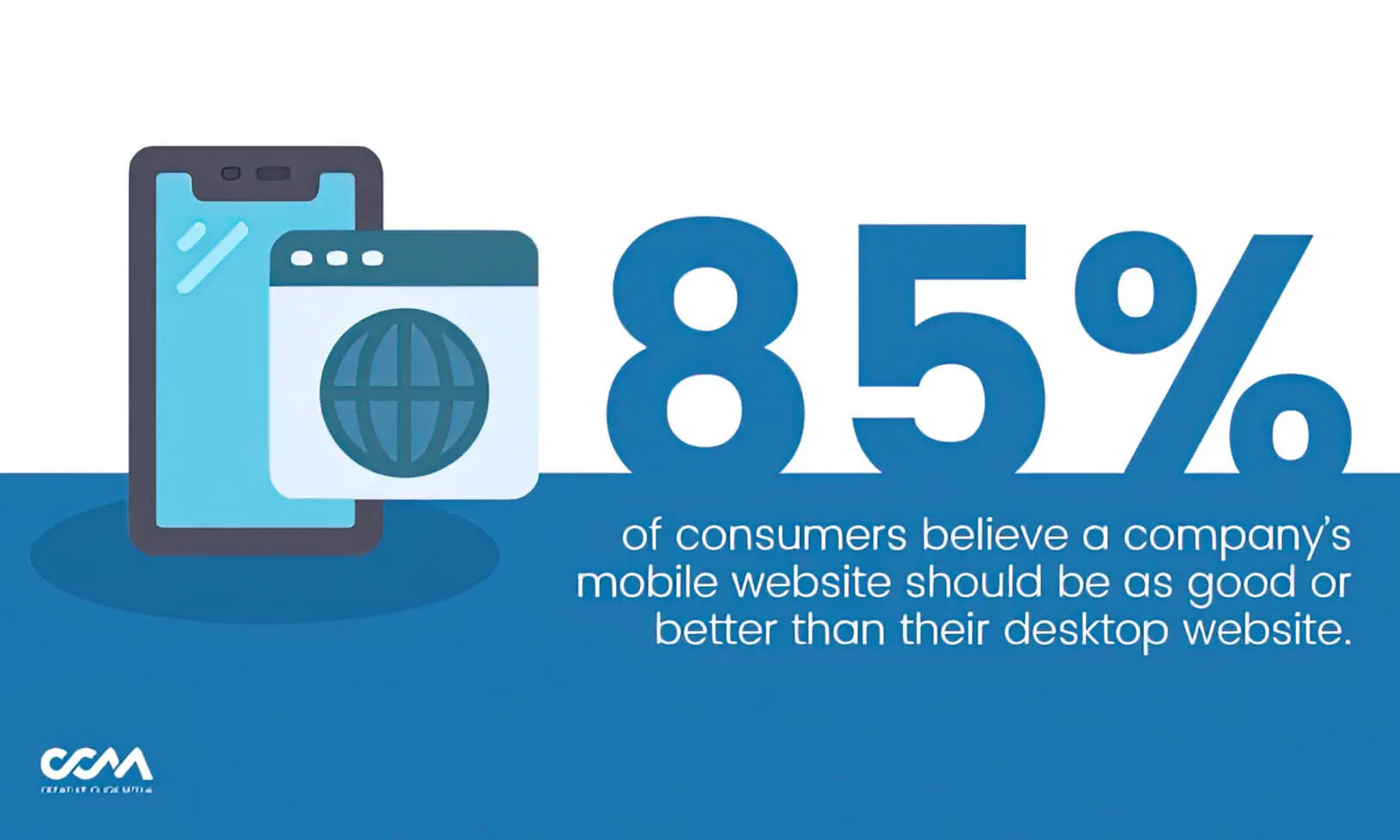 3. Evaluate Your Competitors' Websites
If you want to stay ahead of your rivals, you should do some research and see how they are handling their websites. This will help you gather inspiration for your site so you can update it in the most effective manner possible.
4. Add Unique Multimedia Elements To Your Site
Compared to straightforward textual content, interactive images and videos add much more value and prove effective at keeping users hooked longer.
In addition to images and videos, you should improve other visual aspects of your site, such as colours, backgrounds, and transition effects. These will ensure visitors have a pleasant experience on your site, increasing the likelihood of their conversion.
5. Perform Simple A/B Testing
A/B testing is a tool website developers use to improve user engagement levels. Here, two site versions are created, and both are made available to two groups of test audiences. Whichever variant gets better feedback from users is approved during the updating process.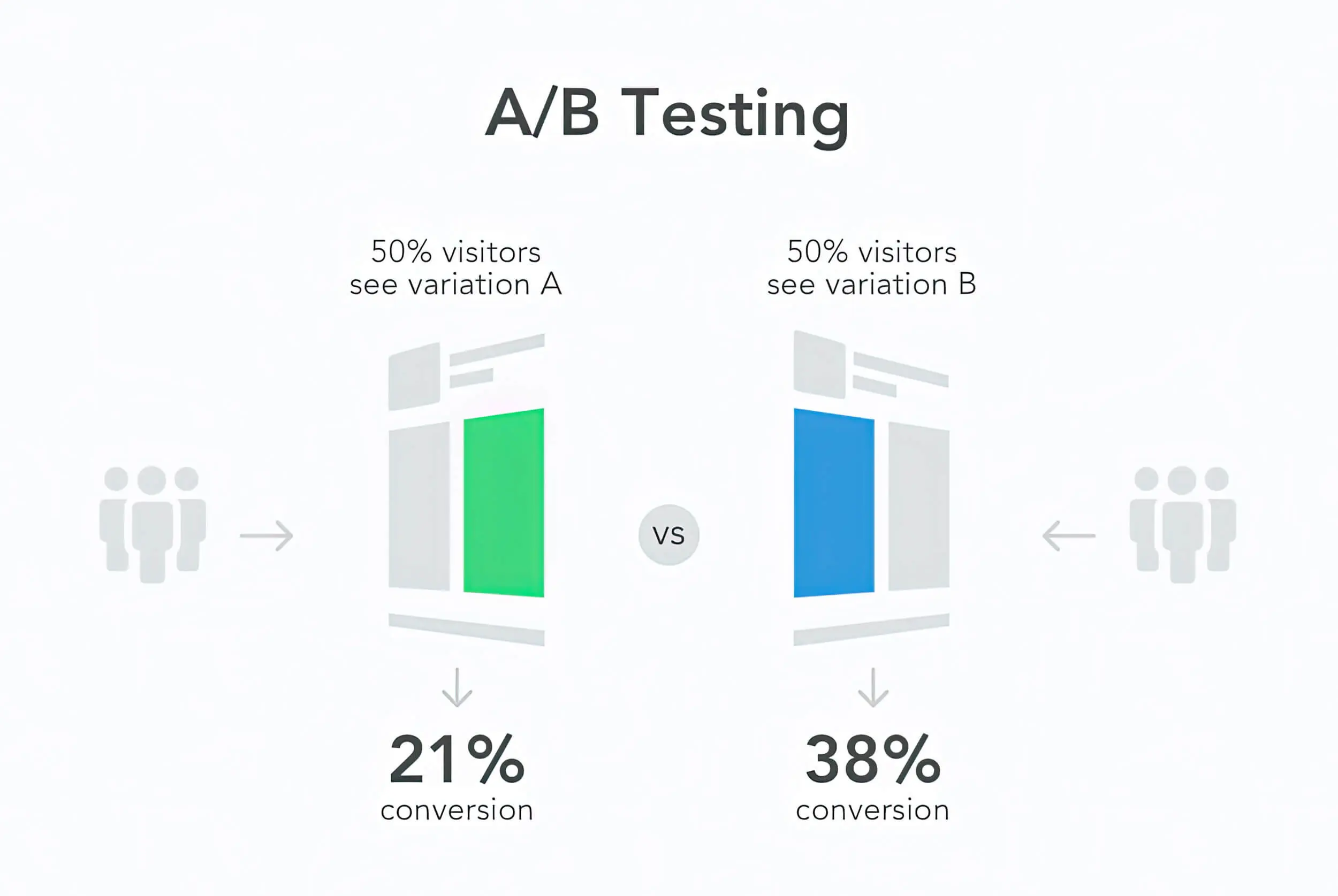 In simple terms, such tests will help you choose the updates that will maximise users' engagement on your site from the two versions.
Rank High And Stay Up-To-Date!
You can handle the task of updating a website in two ways. One is to hire a professional website development company with the essential tools and expertise to carry out such a task. And the second method is to build your in-house website team.
The former is an efficient strategy for smaller businesses since they lack the expertise to do it independently. Conversely, the latter suits larger businesses with the necessary resources to maintain an in-house team.
Both techniques can help you quickly and efficiently update the website to the latest trends quickly and efficiently. That, in turn, will allow you to make the most out of the site and drive your business further. Remember to keep updating content on a regular basis and use tools such as Google Analytics to help you find keywords.
Want to update your website with a company that knows your brand and search engines? Speak to the team at sitecentre®. You can count on us to update your website, create a content marketing strategy, conduct keyword research and handle your SEO! You can reach us anytime at 1300 755 306!
We hope this guide has been helpful. We look forward to seeing you in the next blog post!