Are you struggling to answer consumers' queries and stay updated with the latest trends, causing your business to take a hit?
It's time you changed strategies and utilised an AI website builder to develop your website. Using artificial intelligence to design a website will help you attract more consumers and provide a prompt response to better the user experience.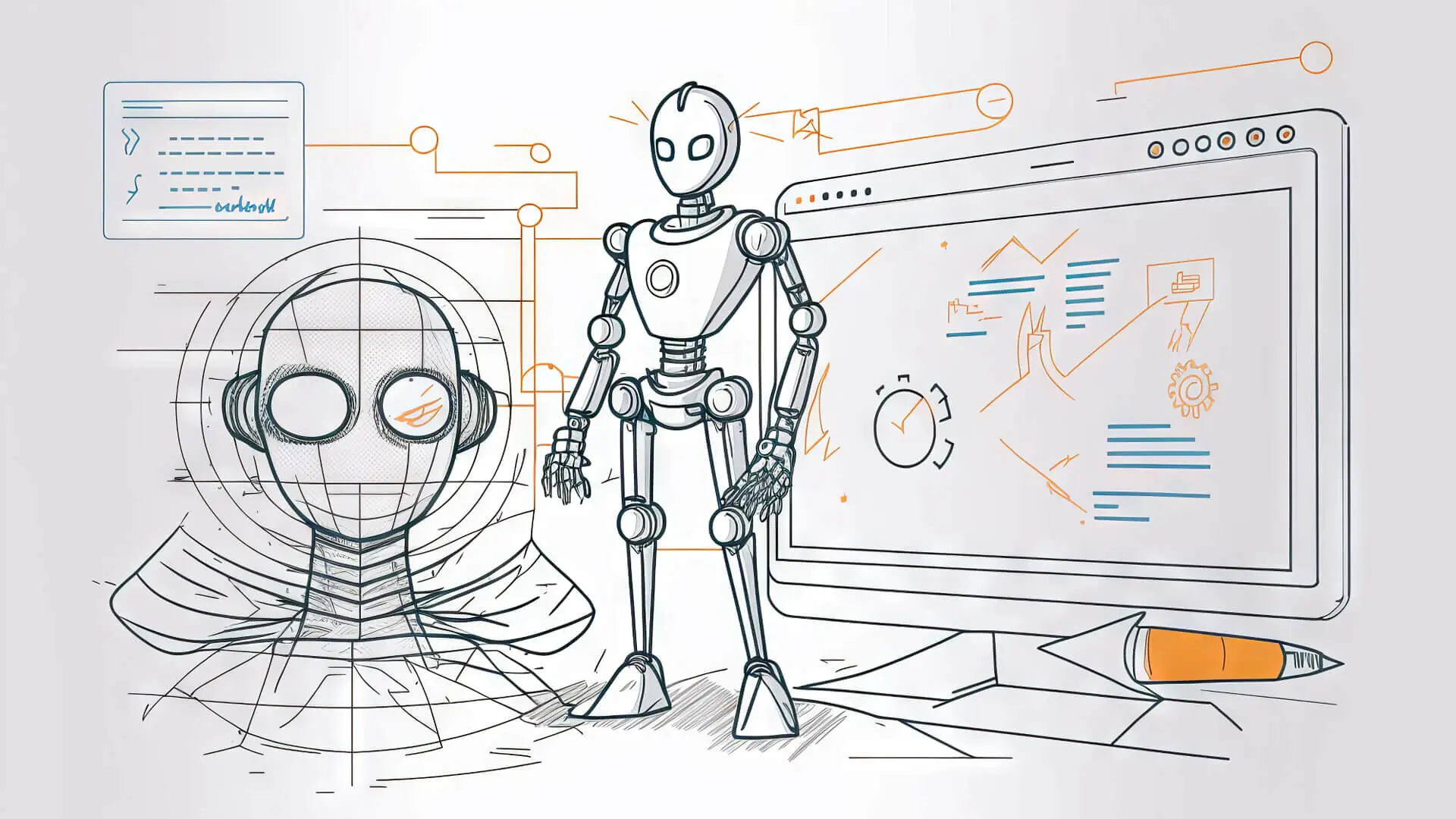 Plus, the wide repertoire of data helps AI develop unique design themes and colours based on the audience's response to deliver a customised experience. So, if you want to use AI for website design but don't know how it works, this guide is for you.
We provide an in-depth analysis of the impact of artificial intelligence on website design, helping you understand how AI can be useful and the advantages of this technology.
What Is AI In Web Design?
Artificial intelligence in web development helps streamline daily management tasks, facilitating better engagement with the target audience through efficient website building. Web developers must leverage artificial intelligence applications to ensure the website operations are clear while providing a personalised experience to consumers.
Some of the things machine learning applications can help with include:
Improving searchability
Developing the website appearance
Creating digital marketing campaigns
Successfully connecting with the target audience
Organising and managing the inventory
Enhancing audience interaction

Hence, experts predict the artificial intelligence industry will churn out $118 billion by 2025. With AI tools becoming indispensable in web development, how website builders design websites has changed drastically.
Designing the user interface of a web page was challenging, as it demanded significant effort to maintain creativity. Moreover, the wireframe had to be translated into HTML before A/B testing, which was time-consuming and offered little margin for error. Several teams gathered to share ideas and explore possibilities before developing a suitable solution.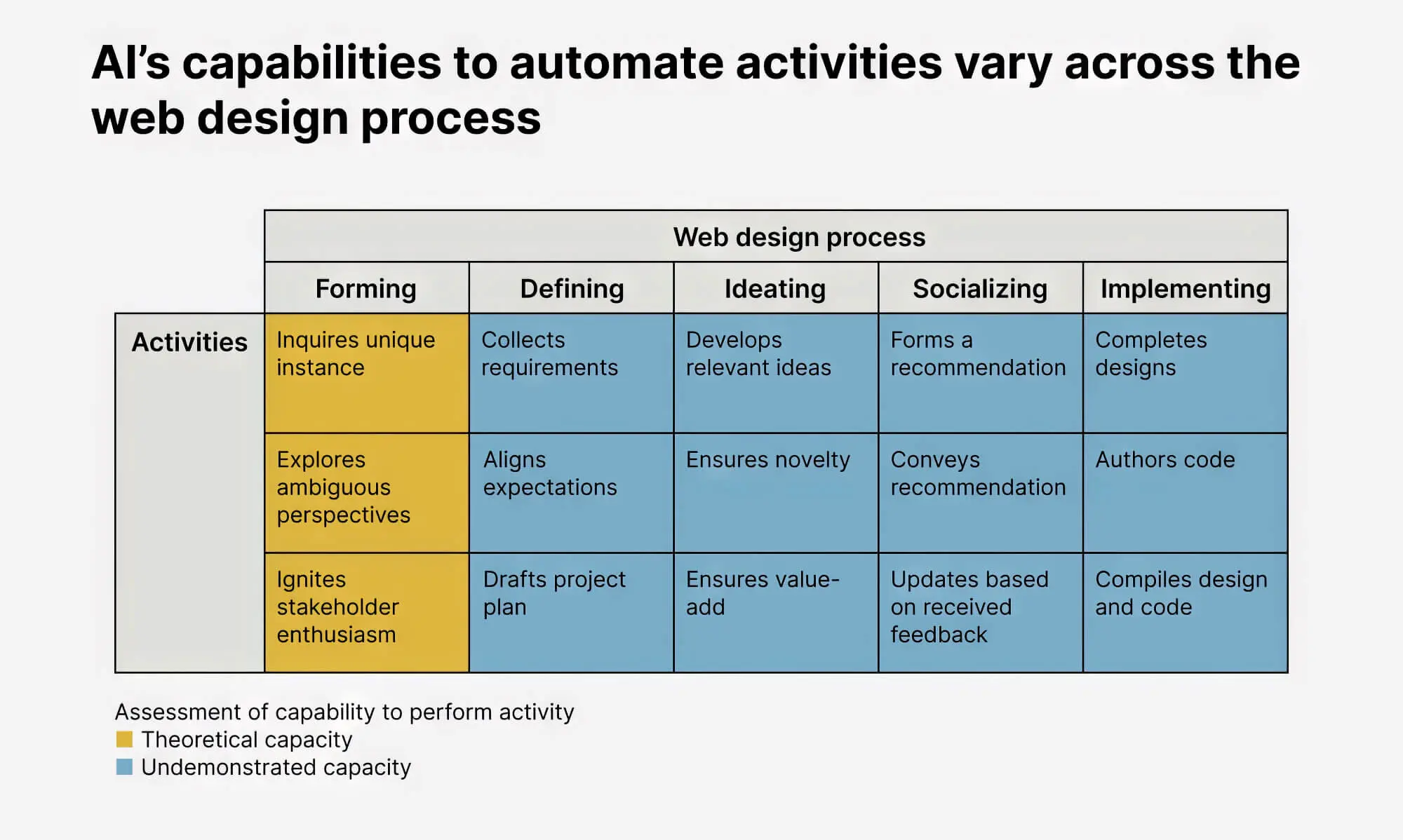 But artificial intelligence technology makes it easier to create websites according to specific projects, preferences or business requirements. The best part is that advanced artificial intelligence tools can transform handwritten user interface design from a picture into an HTML markup code.
This allows machine learning software to control visual aspects of web design such as typography, graphical info and animation. For example, if you have a commercial website, it's possible to use artificial intelligence and optimise it for Request For Quotes based on customer interactions.
Most importantly, with an AI working in the background, you can update the website conveniently since it collects relevant information like product catalogues, user data, etc.
How Does AI Impact Web Design?
After collecting website information AI relies on your inputs on the theme, colour, content, etc., to deliver an outcome. A survey revealed machine learning and artificial technology has proved to be game changer, according to 61% of business professionals.
The purpose of AI is to perform much like a human in the creative process and not hamper the user experience. For instance, if you use an AI-powered chatbot, the goal isn't just to address consumers' queries and provide unique answers like a human.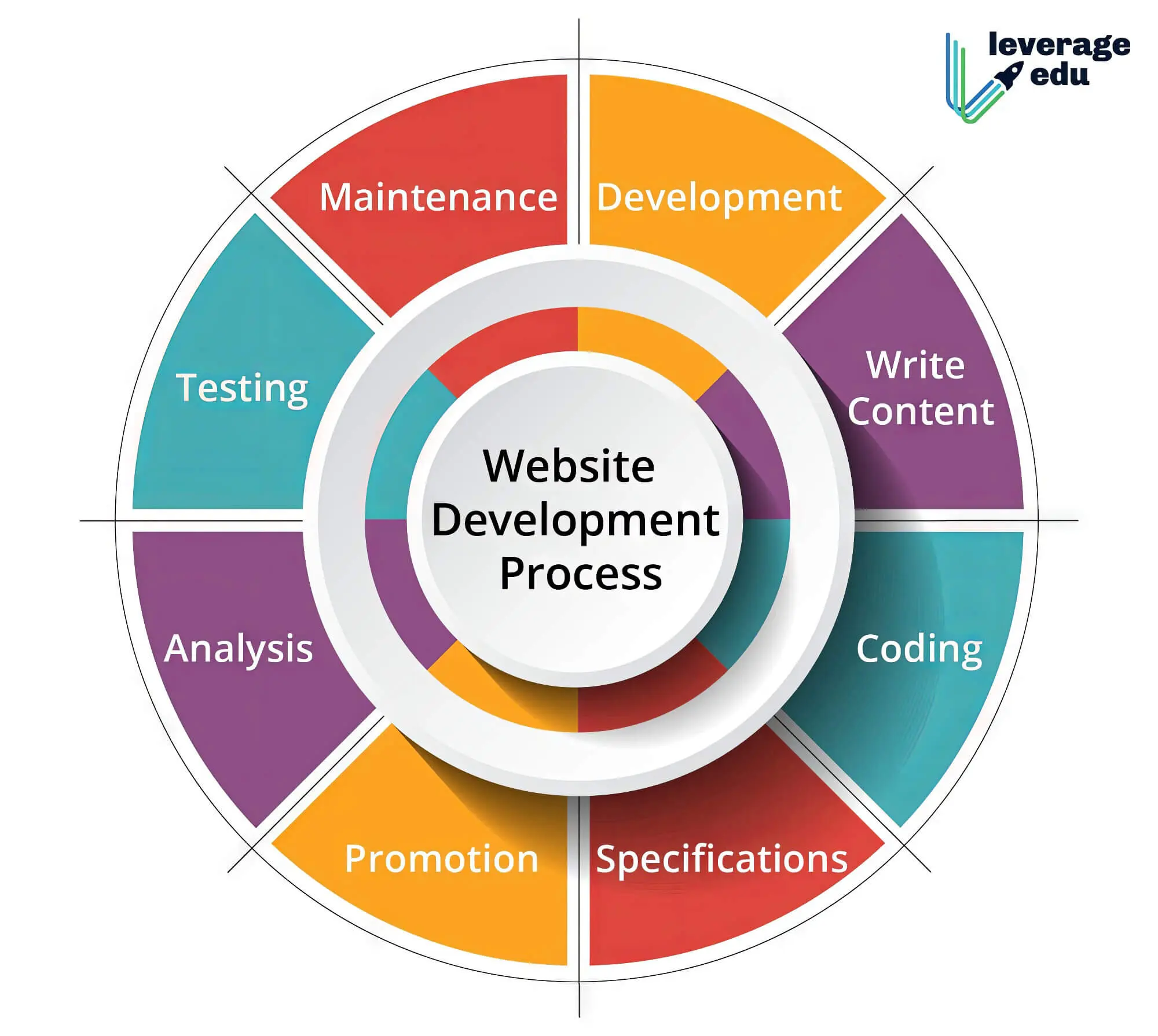 Modern artificial intelligence has taken significant steps to bridge the gap between machine automation and human understanding. A web builder will now find chatbots developed on Natural Language Processing systems to create more meaningful conversations for greater engagement.
Certain AI assistants, such as Watson Assistant, utilise call and chat records to update their knowledge base continually. Plus, it asks customers to clarify their questions, seeks assistance, recommends conversation style and runs mobile apps, messaging channels or service tools independently.
In the same way, adaptive artificial intelligence can make its own decisions and uses deep learning to optimise UIs. Such programs observe the existing website pages to understand the design principles and develop independent thoughts without human influence to create attractive and functional websites.
What Are The Benefits Of AI In Web Design?
This section highlights the importance of an AI-powered website builder that can help web designers.
1. Easier Coding
Artificial intelligence empowers web developers to write code that can be corrected by AI whenever an error occurs. You can quickly find the areas of the code that need improving and constantly keep updating it to streamline the design process.
In other words, web development becomes easier and faster without compromising on the design elements.
For instance, Google has developed an artificial intelligence design assistant, AutoML, that writes self-learning code. Over time, this artificial design intelligence software has found a solution to most AI web design challenges, becoming a better machine-learning coding system than the people who made it.
AI web design services have also achieved image recognition with 82% accuracy. In some cases, artificial intelligence is 42% accurate when marking multiple points in an image compared to other software, which is 39% accurate.
2. User Experience
Besides website creation, artificial intelligence helps improve and understand creative rules to enhance customer experience. Through artificial intelligence, companies can deliver quick responses and reduce wait time for consumers with just a few clicks.
This is where artificial intelligence-powered chatbots come in handy, with Adobe predicting 28% of companies already use AI for marketing, while 31% of businesses plan on using it soon. The best part is that AI in the web design industry helps automate routine tasks so website creators can spend more time creating a custom website.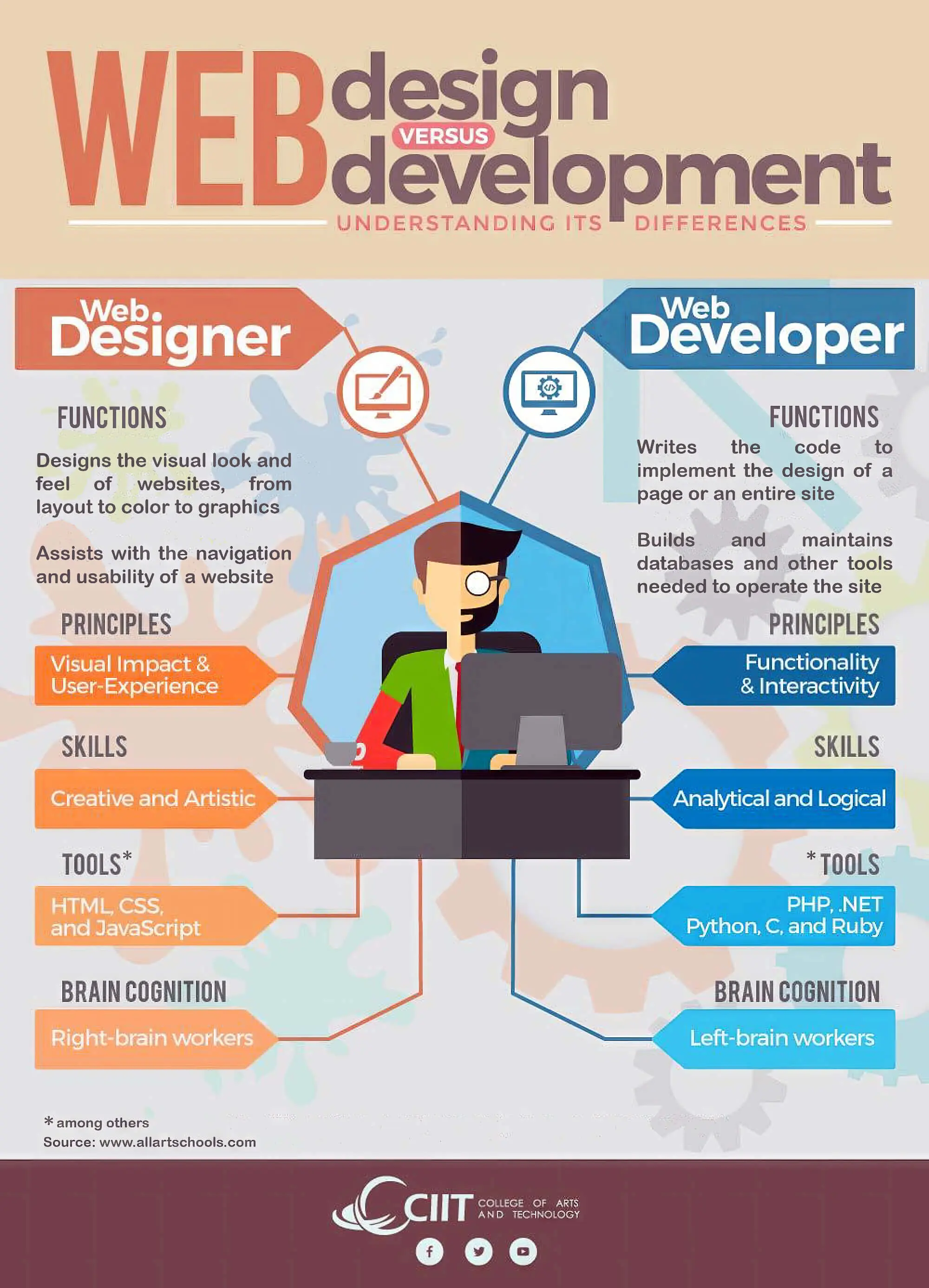 3. Marketing And Sales
The marketing and sales industry is the greatest proponent of an AI website because it helps improve people's first impression of a business. Marketing teams believe using AI makes them more efficient by:
Saving time
Automating parts of the process
Performing data-intensive work
4. Predictions
Along with creating websites, one of the major AI web design benefits includes making marketing predictions accurately. Machine-learning algorithms decode customer patterns and use the latest insights for curating marketing strategies for big and small businesses.
Once you have graphical information about customer choices, you can use various tools to improve the feel and look of the website. For effective website design, a website editor can ask the following questions:
The time a customer takes to buy the final product
What consumers might buy next
Who is the audience interested in buying the products
Which products aren't working
Which products are the most appealing
What AI Web Design Tools Are Available?
Once a website builder polishes up on the AI web design principles, the next step is knowing about the popular AI tools. Here are some of the most-used ones.
1. Designs.ai
This AI-powered software serves as a slogan generator, making AI web design basics accessible to all online users, particularly benefiting small businesses. You can create a marketing portfolio in under 2 minutes, thanks to its unique design tools that help while brainstorming ideas for new content.
Some of the things Designs.ai helps with include the following:
Logo maker
Video making
Graphics
Speeches
Mockups
This Ai builder also has 20,000 website design templates and 10,000 icons for generating several design assets and variations.
2. Adobe Sensei
Thanks to machine learning, Adobe Sensei improves creative assets, provides greater marketing insights, and speeds up business operations. This application helps businesses work faster and smarter, with a website builder spending more time ideating, engaging with clients, and creating all the content.
Moreover, the high-quality graphics it produces adjusts to the resolution and screen size for the best results. It also helps optimise the campaign strategy and predict future performances.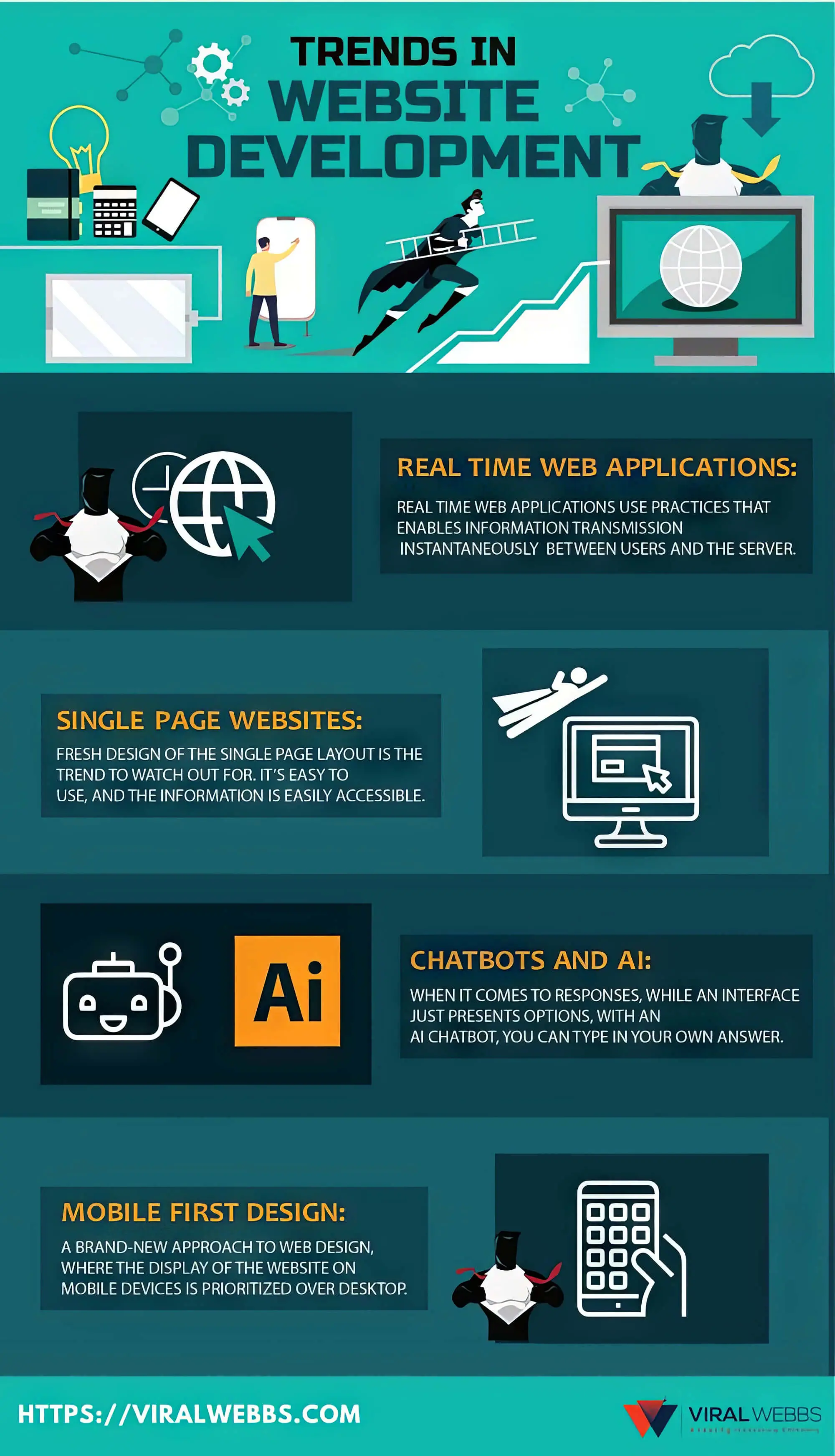 3. Uizard
Website builders can quickly use Uizard to design professional websites, apps and desktop interfaces. If you have a hand-drawn sketch, artificial intelligence converts it into a prototype for use on the project. Plus, you can edit designs swiftly thanks to tools like the drag-and-drop feature and pre-set design templates.
4. Fronty
AI tools like Fronty allow web development professionals to develop source code from images. This is a new technique of website creation and features more than 20 years of front-end experience.
Currently, it has Google Analytics, HTML5 and 100 other products and services. Once you upload an image of the website design, Fronty scans the design elements to generate the HTML/CSS code.
Moreover, the online user interface ensures you can modify the pages by delivering clean, accessible, fast codes.
How Can AI Improve Web Design?
Artificial intelligence has made digital marketing and web development easier, thanks to real-time suggestions and AI web design resources. With an AI-powered website, you can create a custom landing page, select an appropriate colour palette, and make necessary changes per your requirements.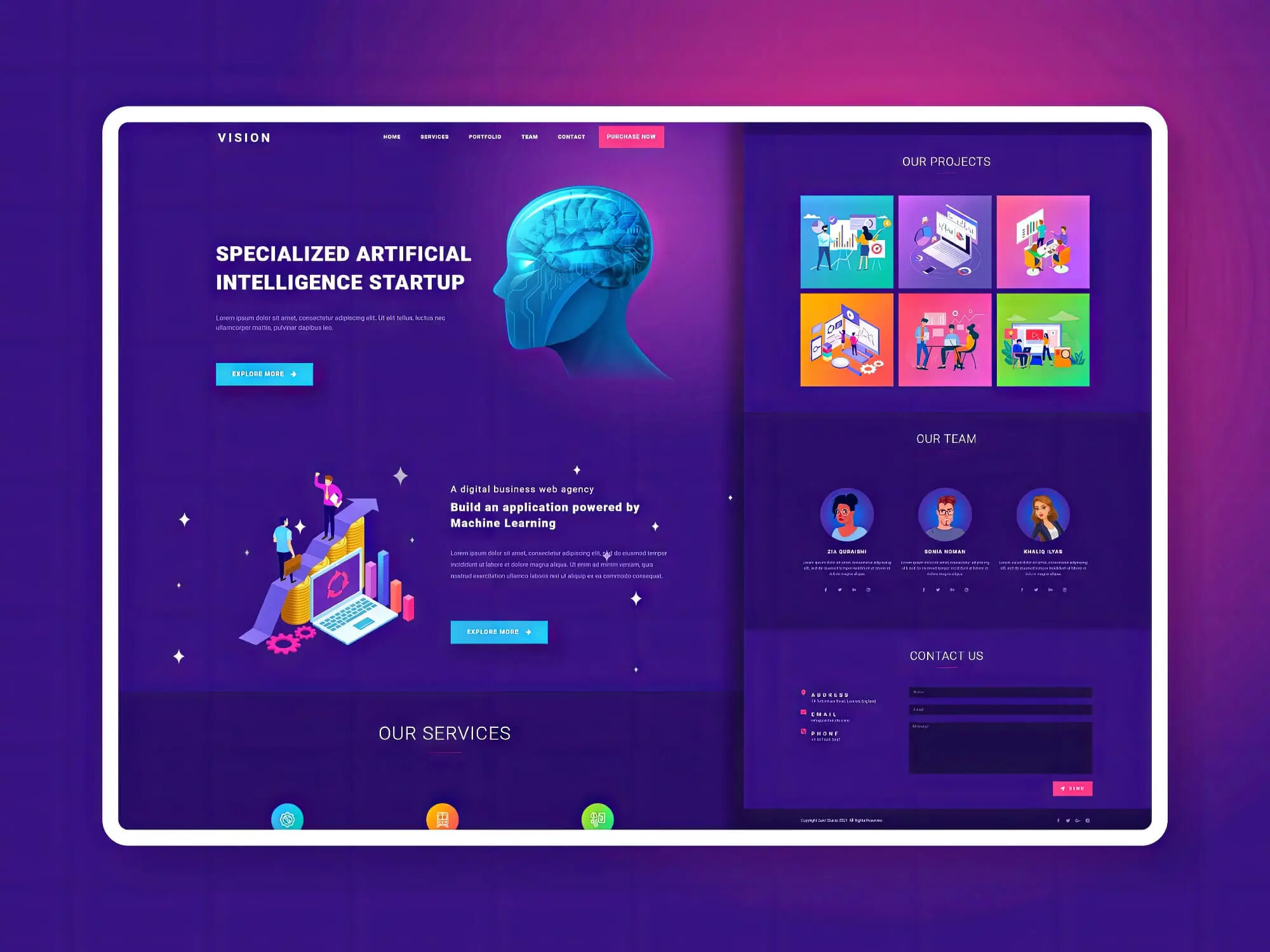 The best AI web design examples can be found in easy coding, whereby developers can tweak their codes per digital marketing requirements. With turnaround time becoming shorter, automated coding with artificial intelligence has ensured you can use intuitive apps easily.
Plus, thanks to artificial intelligence research, businesses can improve their products and services to satisfy consumer demands. It updates the website design and helps a brand stand out and stay relevant.
What Are AI Web Design Software Options?
Here are some popular software options for AI in web design basics.
1. Wix
One of the best software tools for website design is Wix, with an artificial intelligence editor interface that can create a website within minutes. Several user-friendly features and over 800 templates allow you to choose an appropriate theme for the site.
2. Hostinger
For AI web design training or experimenting, go with Hostinger since it has many experimental features. Formerly called Zyro, this software is ideal for advertising and growing a business from over 130 pre-made templates.
3. SITE123
SITE123 is perfect as an AI web design tutorial because of its easy-to-use features and simple layout. AI tools enable digital marketing experts to create custom websites with ease, allowing for simple edits without overwhelming the pages with excessive customisations.
What Are The AI Web Design Trends?
The AI web design impact in the world is far-reaching, with more funky designs expected in the future. For example, when designers want to keep things simple, they can use artificial intelligence technology to turn coloured images into monochrome.
Moreover, in AI website design, you can expect to see more 3D and virtual reality for an immersive experience. It shows how quickly artificial intelligence has progressed over the last few years.
You could also see a one-page website, cutting out the need to scroll through large chunks of information. This ensures a website design professional can deliver greater transparency, providing more value for people's time for a satisfying user experience.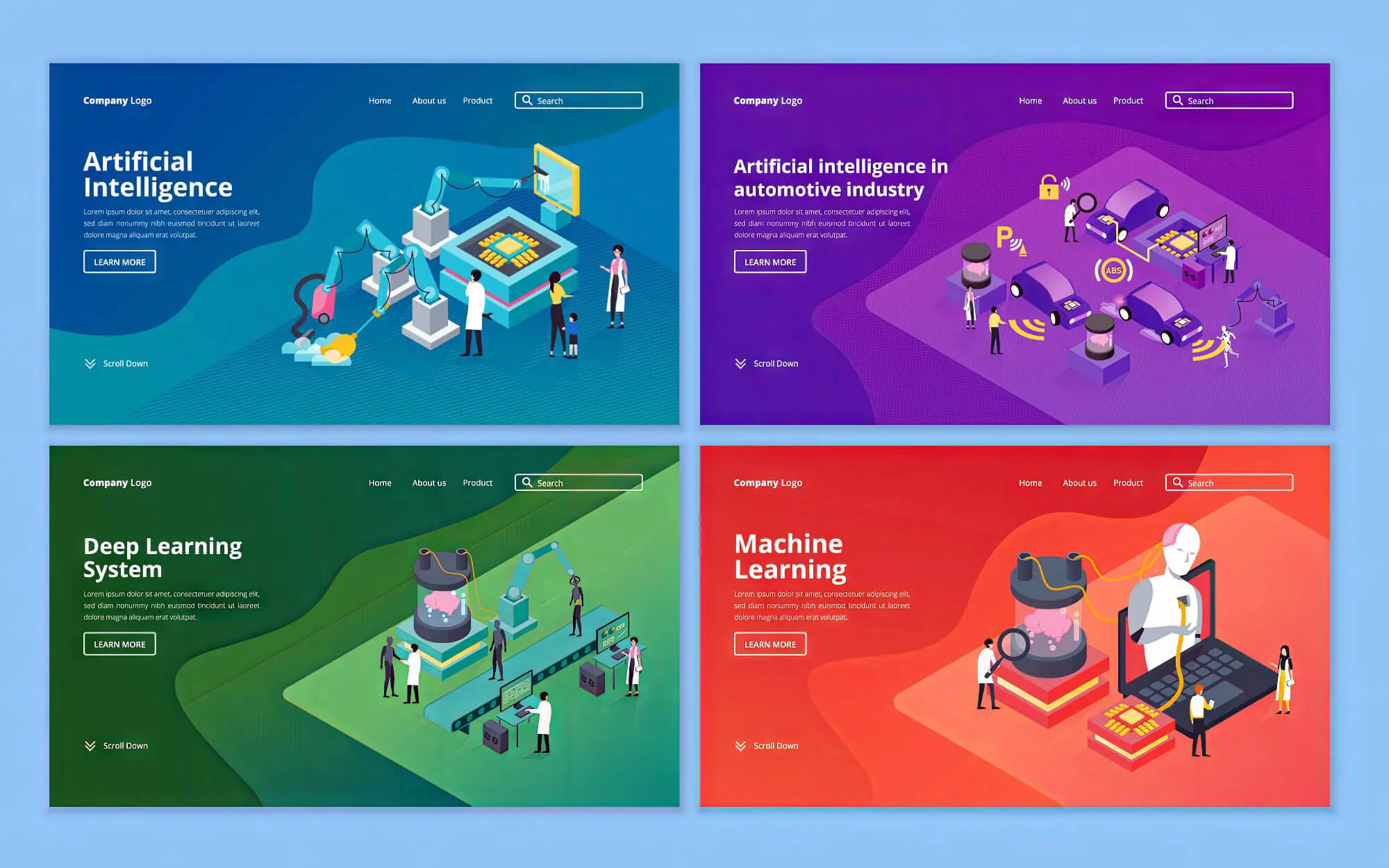 AI In Web Design For Beginners
When it comes to website design, we have narrowed down three aspects that beginners need to focus on while using AI:
AI web design definition
Ai in web design history
AI web design case studies
It would be best to start by accumulating knowledge of artificial intelligence, machine learning and coding languages for website design. You can register for an online course or get a university degree to design an AI website professionally.
While learning about AI, know how artificial intelligence has blossomed into a mega industry in recent times. You will learn about its pros and cons by gathering knowledge on how website design has changed with the advent of AI.
To gain a comprehensive understanding of this cutting-edge technology, delving into case studies and real-life experiences is invaluable for content creation.
AI Web Design Techniques For Advanced Users
With ChatGPT revolutionising how we use artificial intelligence and offering a glimpse into the future, we decided to check out some advanced AI techniques for web developers. One of the most necessary AI technologies useful for designers in digital marketing is having a conversational user interface.
Leveraging natural language processing, AI technology replicates human-like conversations, enabling effective handling of user queries and delivering personalised responses. Additionally, artificial intelligence can analyse the content to enhance its relevance and meaning, considering ontology and taxonomy for better understanding.
We must also mention virtual assistants and voice recognition channels as they help reimagine customer interaction to increase engagement.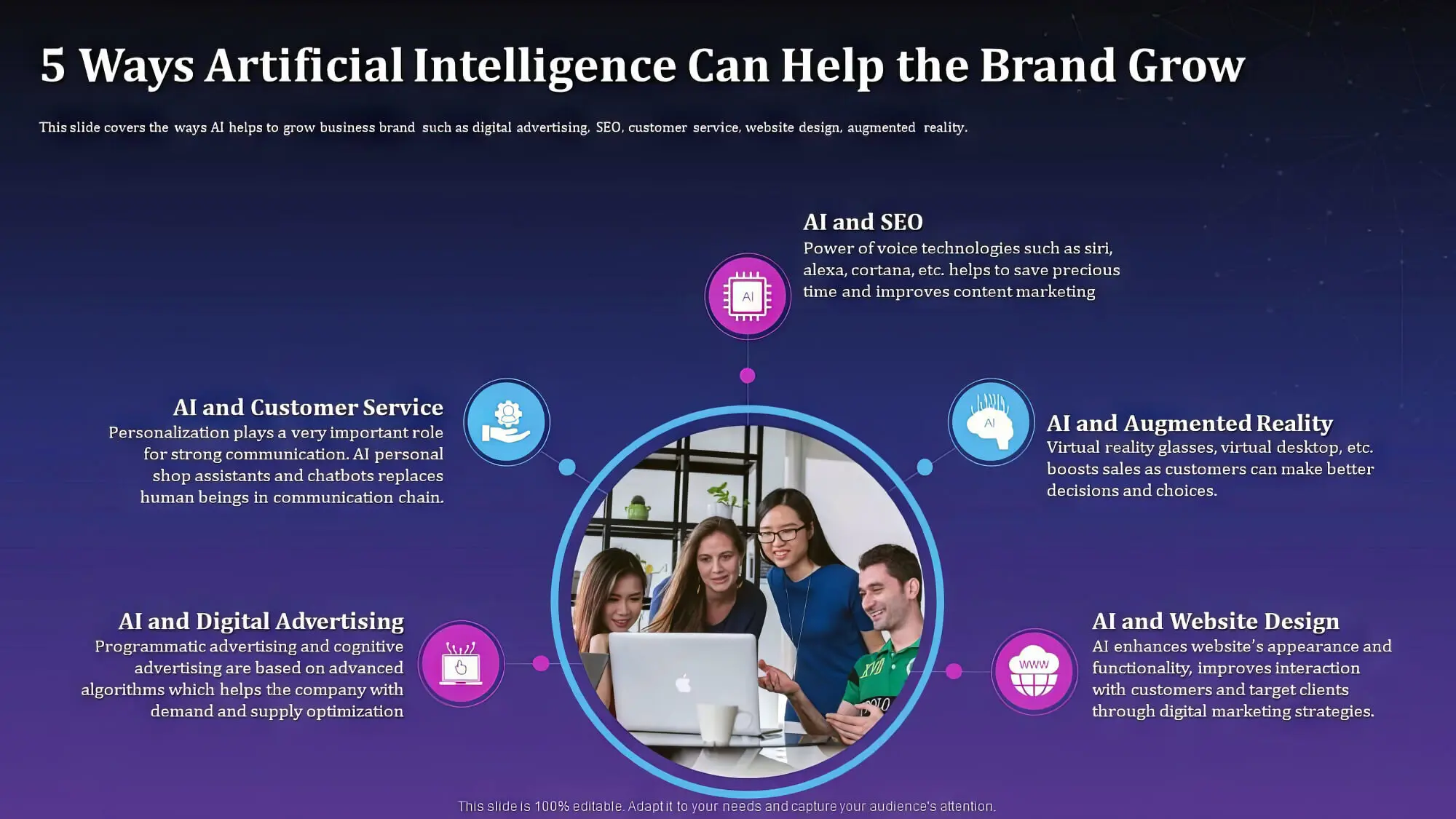 AI In Web Design: The Future Of Web Design
The AI web design future looks promising, making it easier for even new developers to create websites. Due to the cognitive skills and large data library of artificial intelligence, AI technology can emulate human creativity and conduct online research to craft visually captivating designs.
Thanks to the Internet of Things and sensors, an AI website can learn about its surroundings, which is ideal for fantasy or creating visually appealing images. Furthermore, an AI-powered webpage comprehends user context and adjusts the theme based on consumers' preferences, making it particularly suitable for online stores.
In other words, AI quickly corrects design discrepancies too subtle for developers to notice. This will help enhance the user experience and deliver timely solutions to make your business stand out.
But most importantly, the structure recognition ability of artificial intelligence can be a game changer. It can identify the subtleties in a photograph by studying every pixel to create the final image. A similar approach can be used in coding, whereby AI identifies the structures of different websites.
AI Web Design Solutions For Businesses
We have already discussed how AI increases engagement and offers 24/7 customer support to help businesses make a mark. But it has other advantages, including preventing fraud and protecting sensitive information to build consumer trust.
It can also provide recommendations based on consumers' searches and past history so that people quickly find what they are looking for. This further serves the purpose of pushing customers along the sales funnel for a greater return on investment.
Moreover, the marketing team can use AI to segment audiences into different groups based on their preferences, which helps create targeted marketing campaigns.

AI Web Design Templates For Portfolio Sites
Furthermore, AI can assist in creating compelling content templates for various situations, especially if you have a portfolio site. The three most important considerations should be -
Curating an elevator pitch
Updating your work
Having testimonials
Keeping things simple
Artificial intelligence will help you write short and crisp sentences to grab attention immediately. Moreover, AI ensures consistent updates to the site, including blogs, making it effortless for consumers to locate relevant information, especially on landing pages for Google Ads.
Moreover, AI can generate unique images, helping you attract clients and overcome challenges that would have otherwise been insurmountable.
Using AI for Web Design
It's clear that, just like in several other aspects of our lives, AI plays a crucial role in website design to help your business flourish.
You can either be afraid that AI is taking over and might push people out of jobs or learn the necessary skills to master this latest technology. The bottom line is that AI is here to stay, having already impacted website design by making the entire process simpler and more efficient.
For your benefit and to stay relevant in the market, it would be wise to learn how AI works and use it for real-time problem-solving. With a smaller team, you can attract more customers when AI is up-to-speed with business goals and consumer trends.