With ever-evolving marketing, brands must utilise every tool to stay ahead and ensure growth. One powerful but often underutilised tool is SMS marketing - via text messages to connect with target audiences. While SMS marketing is a relatively new approach compared to email or social media marketing, it has quickly proven to be an extremely effective channel.
Recent studies show that 98% of texts are opened right away, often within minutes of being received, with SMS boasting open rates up to 209% higher than email.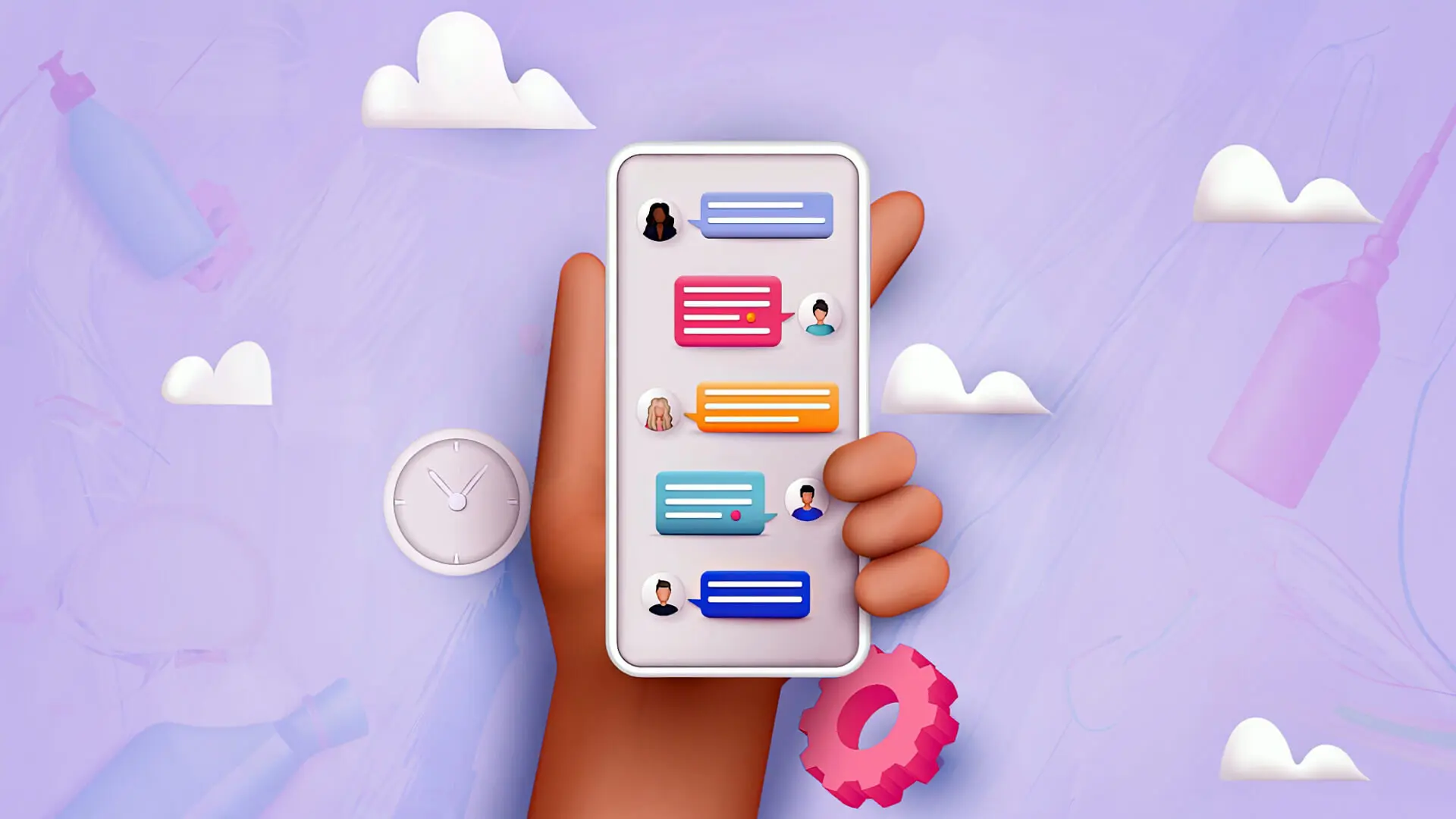 However, many business owners are still unaware of the full potential and best practises of SMS marketing. They do not realise that the right strategy can help them cut through the noise to engage customers and prospects directly via the text they use most — their mobile phones.
This guide aims to explain exactly what SMS marketing is, how it works, the benefits it provides, and tips for creating successful campaigns. Employing SMS text marketing is a must to boost growth and stand out from competitors.
Keep reading to learn how to effectively incorporate text message marketing into your strategy.
What Is SMS Marketing?
As we have mentioned, Short message service SMS marketing is a form of digital communication that uses text messages sent straight to the mobile device inbox. For most brands, short message service acts as a communication conduit, representing one of the versatile types of SMS marketing. It links them with customers and enables them to send updates about what's happening in the company through effective text marketing.
That, in turn, helps generate sales and leads while simultaneously building consumer loyalty.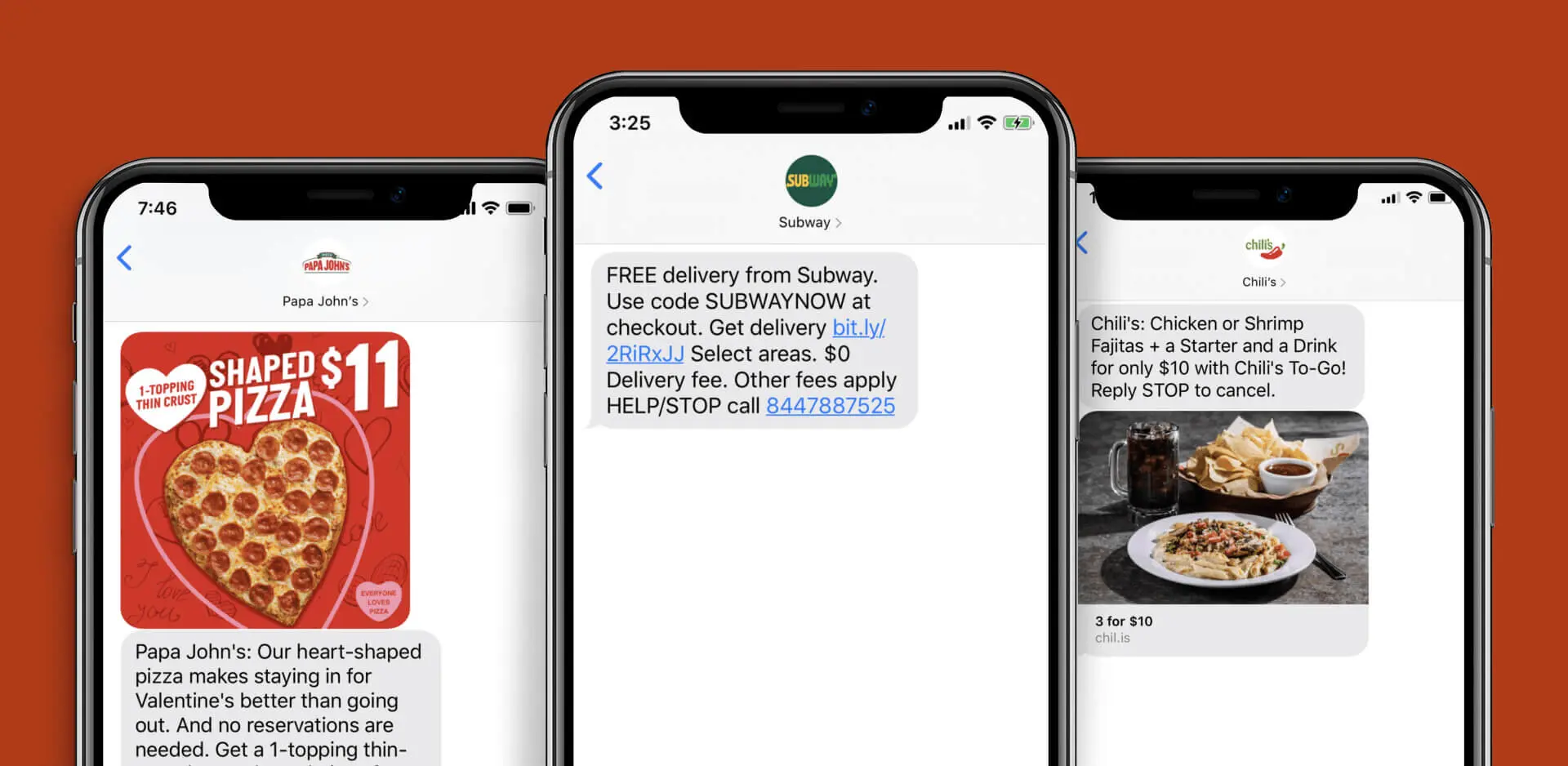 SMS marketing is opt-in by nature, distinguishing it from conventional SMS advertising strategies like radio, television or print advertising. Because of this reason, it gives greater control over the type of marketing messages you get.
In this regard, it is very similar to email marketing, which follows an opt-in model, too. That said, there are several differences between SMS and email marketing.
For starters, SMS marketing does not require an email address and an internet connection, both of which are mandatory in email marketing. To receive SMS alerts, all you need is a working cell phone. Also, SMS communications, like email, are limited to 160 characters and are more concise than regular emails, making them easier to understand.
On that note, a typical SMS marketing message does not include images or graphics, unlike email messages. You only receive a concise text, often accompanied by a clear call to action linking to specific landing pages.
Naturally, this can get uninteresting in some cases, which is why the multimedia messaging service or MMS messages exist. With it, brands can include graphics, images and short gifs to accompany the text, making the whole thing more interactive.
Many companies send email and SMS messages to diversify their marketing strategy. They may even combine it with other modern marketing techniques to increase efficiency.
How Does SMS Marketing Work?
The SMS marketing platforms strategy can be considered an "owned" channel, meaning the business controls the whole process. In other words, no third parties are involved, and the company does not need to pay anyone to execute the strategy.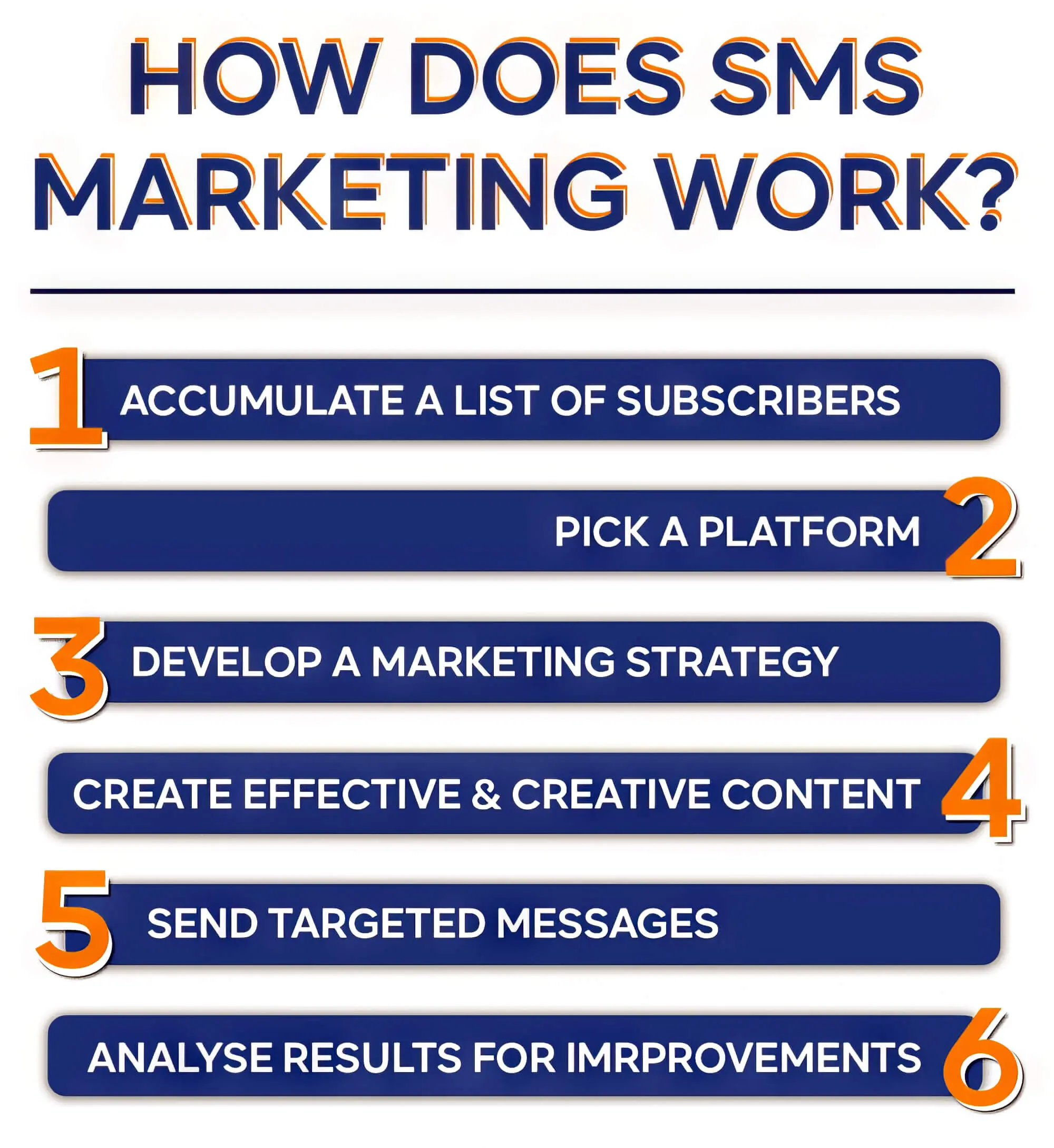 This implies that the brand is free to develop a strategy according to its needs and objectives. They can decide on the message list, messaging frequency, automation and other aspects of the process on their own.
However, the business must cultivate a sizeable list of SMS subscribers before sending marketing SMS messages. This process can take time since the messages cannot be randomly sent to any phone number.
People must voluntarily opt into the campaign, meaning the brand must build awareness first. However, once a sufficient number of people give their consent and sign up, the brand can proceed further.
The next step is to develop a suitable short code for sending the messages. This code is a character sequence that helps users identify the business. It can be considered to be similar to an email address.
At the same time, the company needs to develop a system of message keywords that customers can use.
These keywords can be used to commence a two-way SMS "conversation" with the brand. For example, if a person wants to know more about a particular product, they can send a message to customer service using associated keywords. In return, they will get a personalised reply as part of the brand's marketing communications strategy, answering their query.
The business will also need to decide, providing everything you need to know, whether to send bulk SMS messages or one-to-one messages. Each has its own use cases and must pick whichever suits the company's goals.
What Are The Different Types Of SMS Messages?
As suggested, SMS campaigns aim to generate leads, drive sales and foster customer loyalty. This is achieved with the help of short but interesting messages that can attract the customer's interest.
On that note, such text messages can be classified into three types depending on their contents. These are:
Promotional text messages
Conversational text messages
Transactional texts messages
To send promotional text messages is the most common tactic employed by businesses today. These promotional messages inform customers about ongoing events like limited-time offers, discounts, or flash sales – typical marketing examples that work well.
It can also be used to notify people of upcoming events, new product launches, etc. Promotional SMS messages are usually sent out in bulk using automated systems.
On the other hand, conversational text messages are used for more personalised communications with consumers. These messages exemplify conversational SMS marketing, as they adopt a tone that feels more interactive than simple promotional texts.
They are often sent using smart tools like bots, and they make use of keywords. Some businesses may even use natural language and real people to engage with customers personally.
Lastly, transactional messages are used to let the customer know about the status of some action they have taken. For example, if they've made a purchase, transactional SMS messages are sent to inform them about the payment completion, delivery process and other details.
Benefits Of SMS Marketing
1. Very High Open Rates
Text messages are time sensitive, with exceptional response rates compared to other channels or advertisement strategies.
This means that the users actually read the messages once they are delivered. To be more precise, nearly 98% of text messages are read by customers, making it the best way for businesses that wish to reach customers effectively.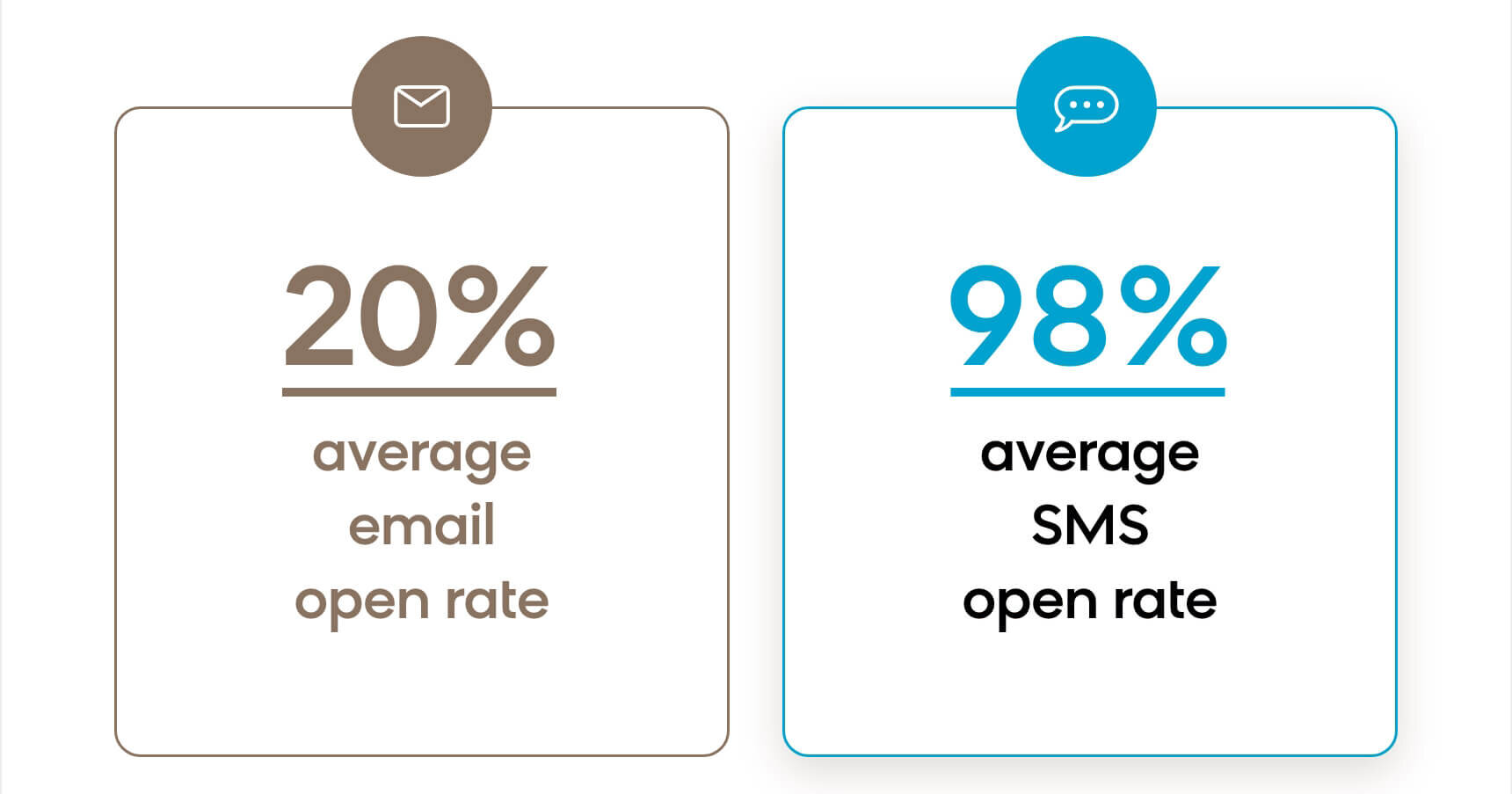 2. Quick Delivery
Text messages are delivered to mobile devices much quicker than other marketing channels. Once the message is sent, users receive it in real-time on their mobile phones. If push notifications are turned on, the message will successfully grab their attention, prompting them to open it. Besides, the short size of a text message makes it easier to compose and read, further accelerating the process.
3. Improves Customer Engagement
Since SMS marketing texts are short, users find reading and responding to them more convenient. Surveys have demonstrated that the average response rate for an SMS message is around 45%, which is much higher than the email response rate.
And when businesses send personalised messages, users will be more likely to interact. That will boost customer engagement rates, offering a higher lifetime value and improving loyalty.
4. Enhanced Conversion Rates
The high open rate of text messaging increases conversion rates. According to recent data, SMS marketing efforts have 5.6 times higher click-through rates than email.
Similarly, the conversion rate for an SMS campaign is 1.4 times higher than an email marketing strategy. Because of this reason, adopting an SMS messaging strategy is more suitable, especially if the brand seeks to improve its revenues.

SMS Marketing Best Practises
If you own a business and wish to take advantage of the SMS marketing programme, you should try to follow specific guidelines. Here, we should mention that it's not mandatory to follow these rules at all. But, since these are recognised as the best practices for this methodology, they can help to make your SMS marketing effective.
Also, they can prevent any legal or ethical issues from arising. Anyway, we have discussed these best practices below.
1. Always Get Permission
Using SMS to send text messages will only be effective if you get explicit permission from the customers. If you send unsolicited messages to random phone numbers, they will be considered spam, and most people will find it intrusive. That can damage your business reputation in the long run.
2. Allow Customers To Opt Out Easily
Sometimes, customers may opt out of SMS marketing services for personal or other reasons. When that happens, you should make it easy for them to opt out by providing a clear unsubscribe link instead of persuading them to stay, serving as an SMS marketing example of customer consideration.
This demonstrates good faith on your part, showing that you care about your consumers. That will help to build up a positive brand reputation.
3. Keep The Message Content Useful
No one likes receiving generic SMS messages that only focus on making a sale. If you cannot capture the customer's attention, you won't be able to make the most of SMS, which is a great way to reach customers. That's why you should craft intriguing messages that provide value to the user. By doing that, you will be able to build beneficial customer relationships.
4. Pay Attention To The Timing And Frequency Of Messages
Instead of sending messages randomly, you should focus on developing a proper message schedule for your SMS campaign. That way, your messages will feel relevant to the customer. Also, you should not send SMS messages at frequent intervals since that can become annoying. You should also ensure to send texts at the right time so people don't forget about your brand in that situation.
5. Use Proper Tools To Send Messages
If you plan on sending bulk or highly personalised messages, you should use the correct tools to control the process and make it more convenient.
Make use of reliable SMS marketing software that will allow you to send multiple messages simultaneously and also enable you to generate interesting text for personalised messages.
SMS Marketing Analytics And Measurement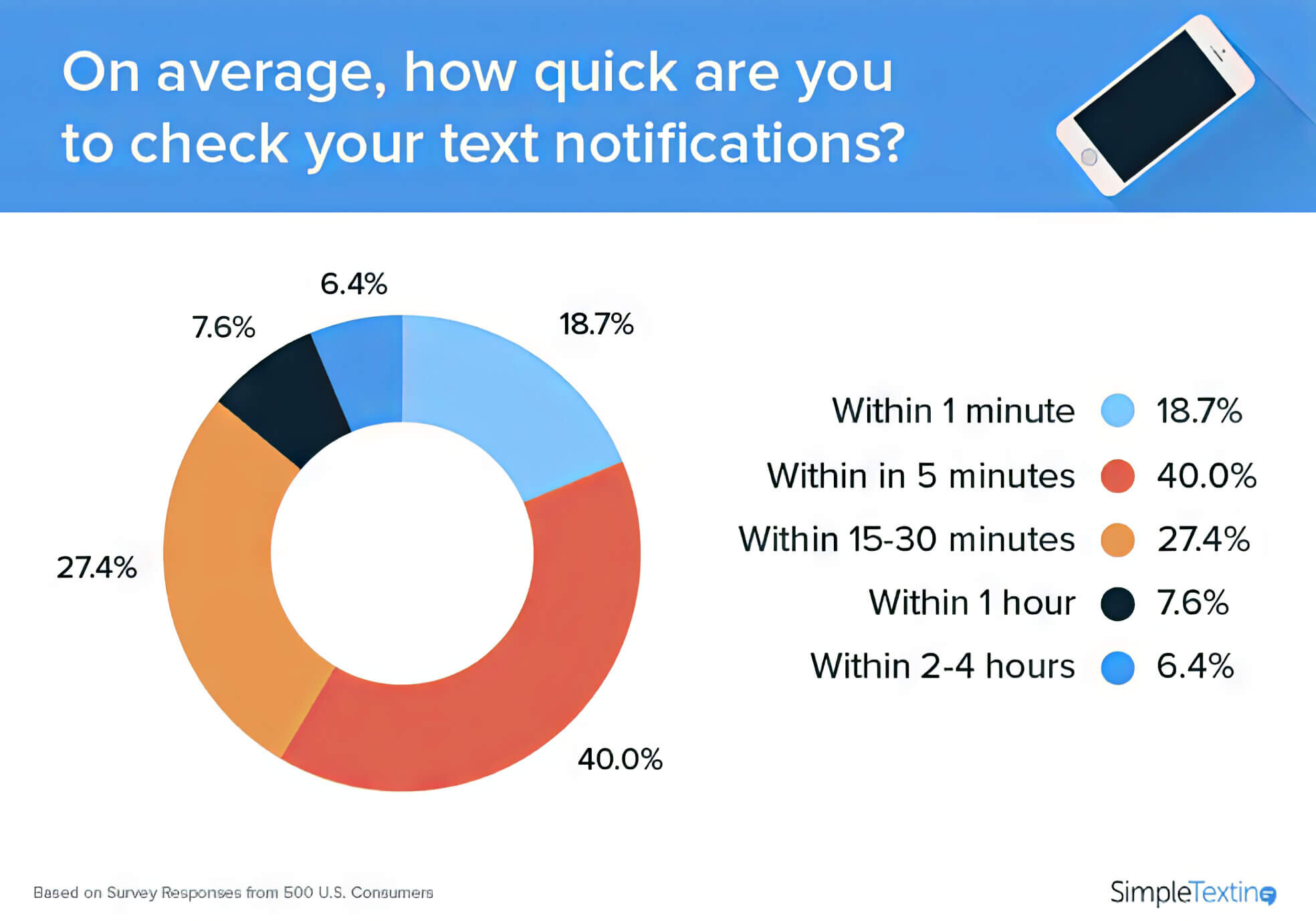 You are mistaken if you believe your work is done after setting up the SMS marketing campaign. The general rule of thumb for any marketing strategy (including SMS marketing) is continuously monitoring and improving the existing strategy.
After all, market and consumer trends remain static for a short time, and if you cannot adopt suitable changes on time, you will fall behind the competition.
This is why you should use relevant analytics tools to monitor the campaign. There are hundreds of such SMS marketing tools available today that can help you in this aspect. Below, we have listed some of the best options among them:
SlickText
Klaviyo
EZ Texting
Trumpia
OmniSend
SimpleTexting
These tools allow you to send messages and gather data regarding key performance metrics like click-through rates, open rates, conversation rates, etc. If there are any issues or drawbacks with your current strategy, these tools will highlight them so that you can adopt suitable improvements.
Legal And Ethical Considerations For Adopting SMS Marketing
While there is no doubt that SMS marketing campaigns are highly beneficial for small and large businesses, there are some legal and ethical considerations to the process.
The most crucial legal consideration is regarding consumer rights. According to the Spam Act 2003, businesses are not allowed to forcibly collect phone numbers or send promotional or transactional text messages to people without explicit consent. It states that businesses should give them the right to choose their desired services.
On top of that, other regulations highlight the need to protect users' privacy.
Start Connecting With Your Customers Via SMS
A common misconception among small business owners is that SMS marketing strategies only suit large enterprises. However, that's not true since there are many SMS marketing examples of small and medium-sized brands successfully when they use SMS marketing effectively.
You will definitely get results if you follow the best practices mentioned above and use SMS messaging alongside other targeted campaigns. And with the advent of advanced technologies like AI, the future of SMS marketing is looking really bright. Indeed, it's a good idea not to overlook all the untapped potential, isn't it?
At sitecentre®, we empower Australian businesses to reach their full potential through targeted digital marketing strategies. Our passion is collaborating with you to deeply understand your business, audience, and goals. We then design completely customised solutions across marketing, web, and content to help you thrive online. Whether you need an integrated strategy, website refresh, or content personalisation, we become an extension of your team to make it happen.
Reach new heights with a digital marketing partner that puts your business first. Discover how sitecentre® can transform your online presence and connections. Contact us today.
SMS Marketing FAQs
How can I get started with SMS marketing campaigns?
First, research and pick a suitable SMS marketing platform from a variety of dynamic options. Import contacts, create SMS marketing platforms messages that provide value, and set up automation and workflows on your chosen marketing platform. Follow best practices for timing, frequency, segmentation, and optimisation.
What are some examples of effective SMS marketing efforts?
Examples include promotions, lead generation, appointment reminders and notifications, customer support, and community building. SMS efforts should provide relevant, concise value.
How frequently should businesses send SMS messages?
Aim for 1-2 SMS messages per week as an average. Vary timing and avoid sending too many messages at once. Let customers opt into receiving SMS messages, and always offer an opt-out.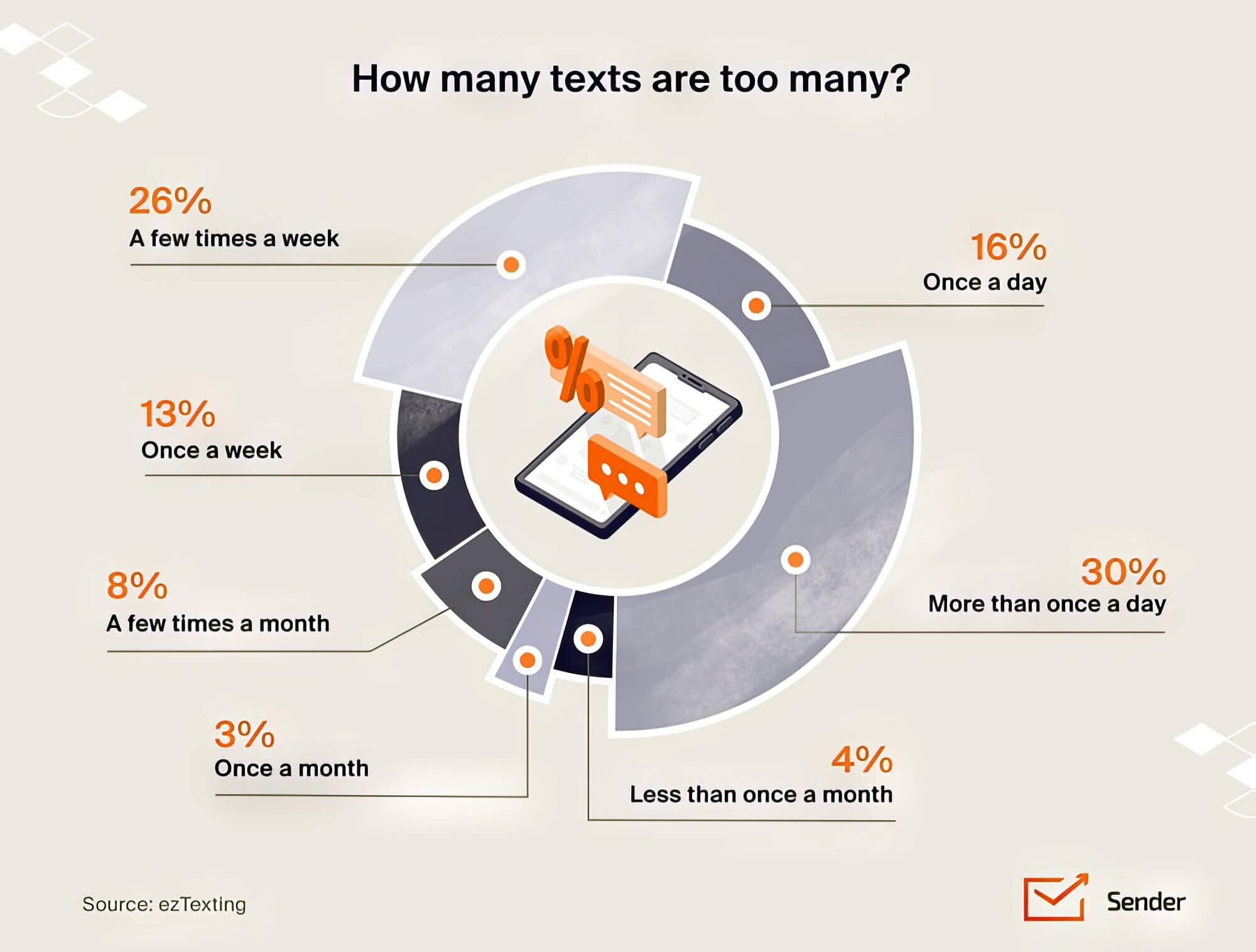 What mistakes should I avoid with SMS marketing?
The main mistakes to avoid with your text messaging marketing campaign include getting blocked as spam, not segmenting your list, sending too many SMS, untargeted messages, inaccurate contact details, and not offering an opt-out. Follow anti-spam regulations.